Poison Apple Sunway
Words: Sean Kelly   Photos: Rich Callahan
The newest addition to the Bandar Sunway entertainment district is Poison Apple, a fairytale-inspired restaurant and bar. Part of the Caffeinees Group's collection, the concept is whimsical yet cosy. Food, drinks and decor are cultivated to create a magical and memorable visit. They have some value-for-money happy hour deals that might turn beer-drinkers' fantasies into reality too.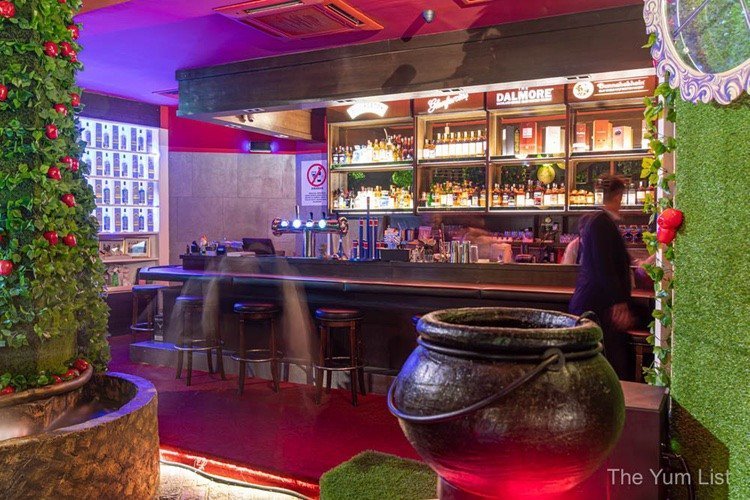 The name of Poison Apple Sunway stems from the fairytale Snow White, but the setting was inspired by the Poison Apple Tavern, which appeared in the animated movie Shrek. Being the place where villains gathered to have terrifying food and "unhappy hour," we appreciate the sense of humour in design.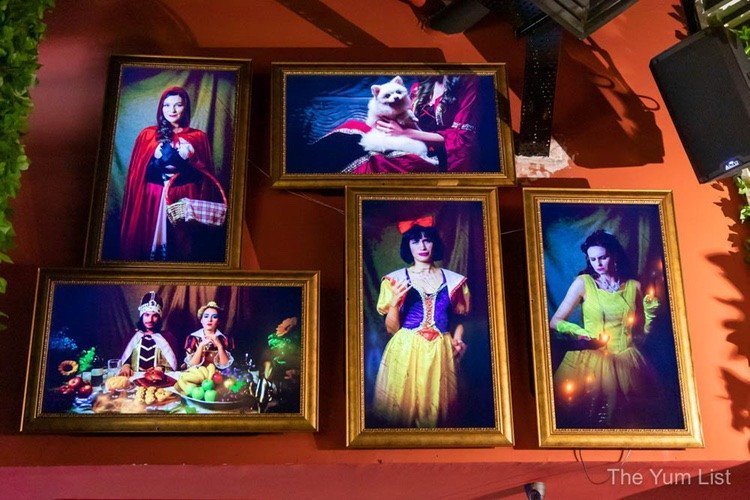 Hidden Bar in Sunway
The journey starts by entering a little wooden Hobbits' doorway. Guests are greeted by a smoky wishing well, that also happens to dispense beer. Moving portraits and holographic fairies immediately emanate a sense of mystery and intrigue. Guests can choose from relaxing on sofas in the lounge area, cocktails at the bar, or enjoying each others' company and a diverse food menu in the dining area. Waitstaff can be identified by their unicorn costumes, but are also known to dress up as elves and wizards on special occasions.
The staff aren't the only ones in on the fun; patrons have a wide range of costumes and props to choose from as well. From eclectic headgear such as crowns and horns, butterfly wings, and full-on costumes, including Snow White herself, there are a plethora of dress-up options. Instagrammers are encouraged to indulge. In addition to dressing up, you can further enhance your night out by playing games such as beer pong and beer poker.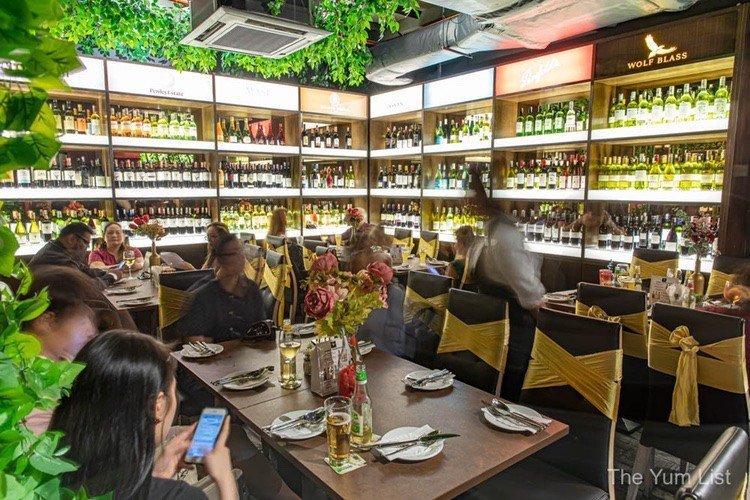 Poison Apple Menu – Drinks
Poison Apple has over 200 different wines and liquors sourced from all over the globe as well as a range of beers. There are also a creative series of potions made sweet enough for Snow White herself. The Poison Apple signature cocktail is a concoction of vodka, white creme de cacao and coconut cream. Another innovated beverage is the Witch's Voodoo Cauldron with fruity red wine infused with mixed berries and topped with whipped cream and cocoa powder.
Now onto those happy hours for beer-lovers that I mentioned: RM7 for a mug of Carlsburg, Buy 1 free 1 Connors pint for RM39, Buy 10 mugs of Carlsburg or Connors for RM88 and Buy 10 mugs of Asahi or Kronenbourg for RM99. It's a sweet deal, don't you think?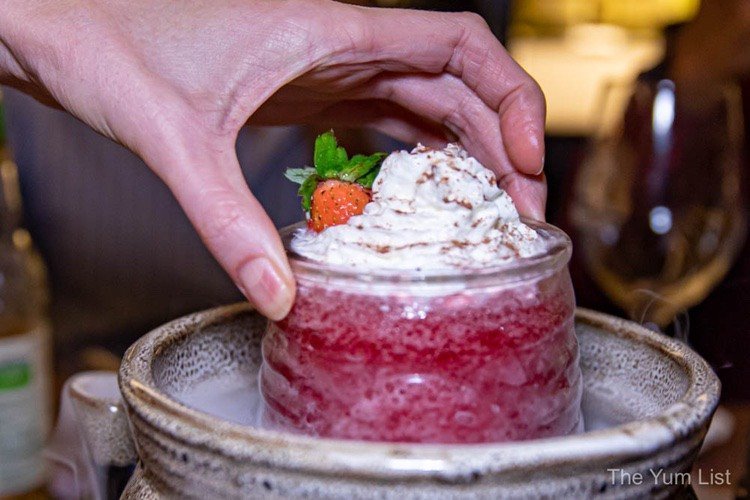 Food Menu
Besides a bewitching drinking atmosphere, Poison Apple Sunday also offers a diverse food menu. Dishes include snacks such as Sword in the Stone garlic bread with an abundance of cheese oozing out. If you like to turn up the heat, try the Red Queen Spaghetti with a Szechuan pepper sauce, the Spicy Unicorn's Leg or the Griffin Wings with a mala kick. Other options include the signature Beast Burger. My personal favourite though was The Chilli Phoenix, a tender, whole kampung chicken with a hint of applewood smokiness.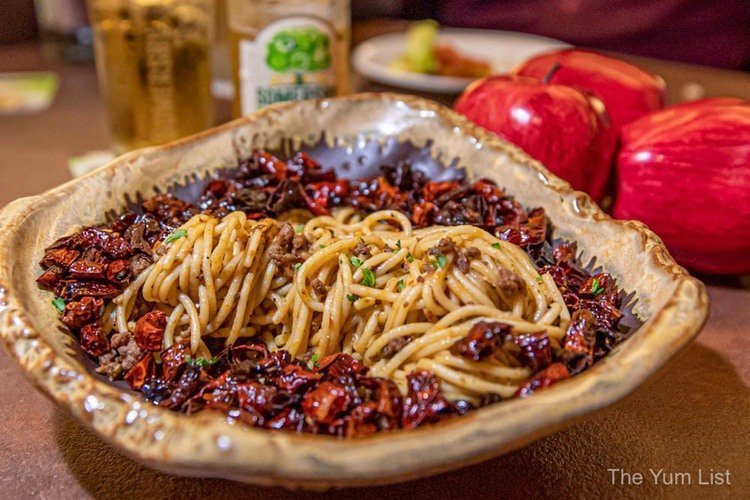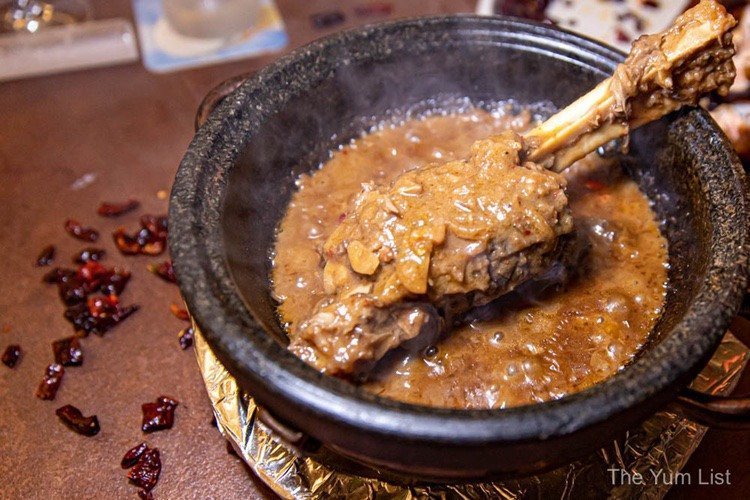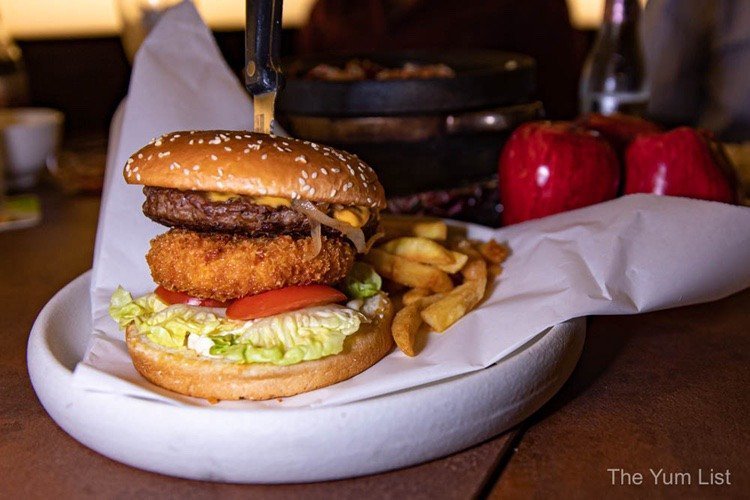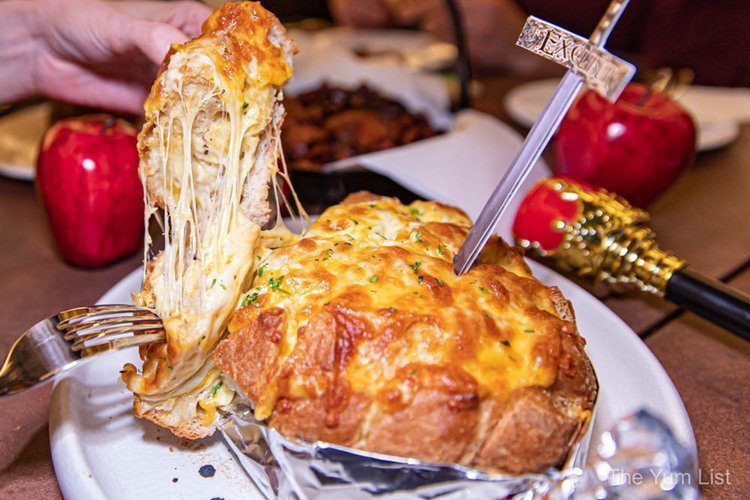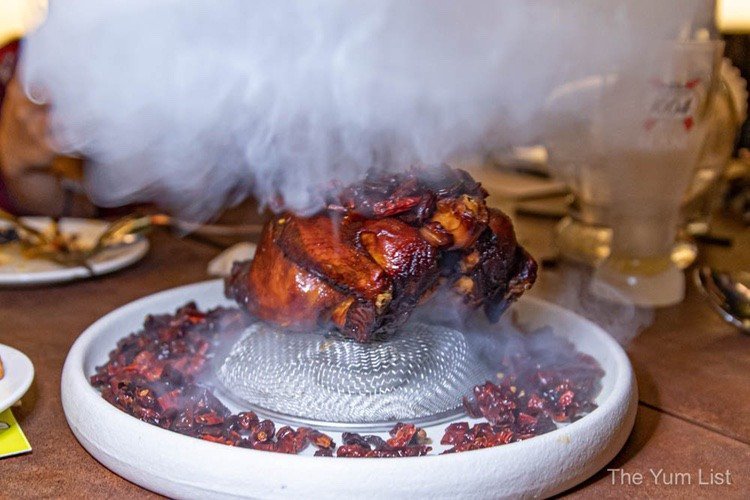 Poison Apple Sunway Review
Poison Apple Sunway is unlike any other bar or restaurant in town. If you like to dress up, take selfies, play some drinking games or just like cheap beer, you might find this spot your dream turned reality.
Reasons to visit Poison Apple Sunway: fun for those who enjoy dressing-up and taking selfies; cheap drink deals.
Poison Apple Sunway
Ground Floor, Pinnacle Annex, Persiaran Lagoon
Bandar Sunway, 47500, Selangor (Inside Eight Gourmets Gala)
Malaysia
+60124339686
[email protected]
www.facebook.com/poisonapplemy
Poison Apple Opening Hours
Daily from 3 pm until late.