French Bistro Bangsar
Words: Patricia Podorsek    Photos: Rich Callahan
My first flirt with international travel came when I was fifteen. A cousin married a French man, and my auntie needed a travel companion to go and visit her. I barely knew where to find France on a map, but the thought of seeing the Eiffel Tower sounded pretty cool. What I didn't realize was that that trip would set into motion a lifetime of travel choices, as well as an eternal soft spot for classic French cuisine, served bistro-style in a neighbourhood setting.
French Bistro Bangsar
Lucky for me, even in locations as far from Paris as Kuala Lumpur, I can still indulge my memories and appreciation for precisely that soft spot. Chez Gaston, a French bistro in Bangsar, which opened about a year ago, serves traditional French cuisine made by master saucier, Chef Florian Nigen. Last week, we were happy to be invited back to check out his new menu.
French Food KL
Sunday afternoons open nicely with a cold glass of kir. Among several flavours, we selected the new lemon-ginger, sweet and zesty. The ginger really pops out.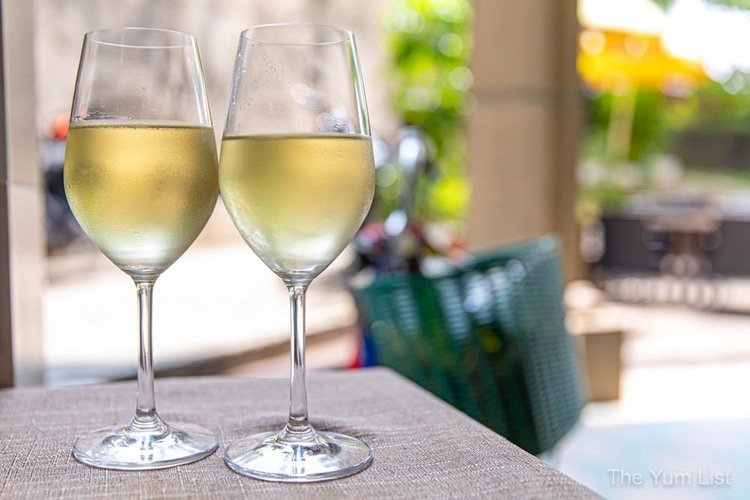 To start off our lunch, chef Flo brings us his father's traditional Fish Soup (RM18). It's a delicious seafood stock enriched by tomato, fennel and herbs. I love that it comes with goodies on the side: Homemade croutons? Sure. Rouille sauce, why not? Shredded Emmental? Yes, please!
Another French classic, the Onion Soup (RM17) infuses brown vegetable stock with roasted onions for a caramelized sweetness intensified by bits of thick-cut bacon. The sliver of bread on the side, with extra crispy Emmental cheese on top, makes me think of eating cheese toast as a child. You can see how this meal has fired up my memories on many fronts!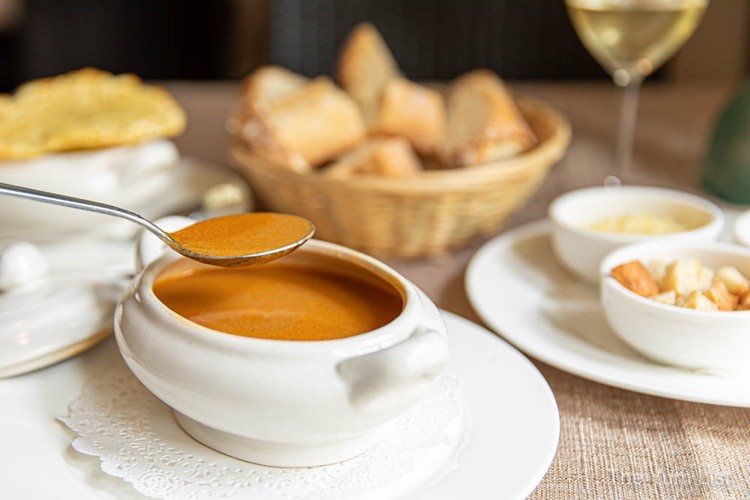 And while we're on the subject of bread, a bottomless basket arrives at this French bistro Bangsar, a tidy collection of sourdough, multigrain and the familiar baguette, all made by the nearby Yeast bakery.
We are enjoying them all by themselves, butter optional, when a spectacular Charcuterie Board (RM45/99) is delivered. Here we find a mild salami with hints of garlic, parma ham with the zing of cloves at the finish, and a rich house-cured duck. With some gherkins and caramelized onion jam, we dip into the chicken liver mousse, smooth as silk and doubly rich from the fire bath of brandy and cream. Most sentimental for me is the Terrine du Campagne, chunky and textured, just like you'd find at a countryside house in Normandy.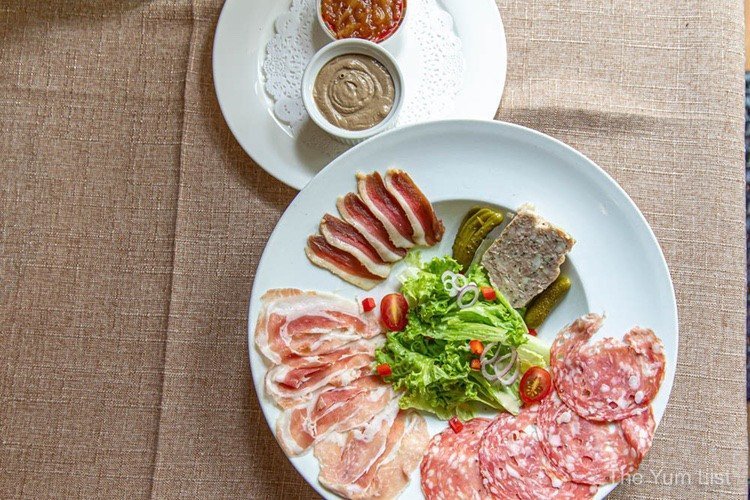 French Wine, Of Course!
We sample two of the house pours to complement our starters. The first is a 2017 Mon Roc Colombard Ugni Blanc (RM32/158). With subtle aromas, this wine is all tart citrus, with threads of lemon and grapefruit. The second is the 2017 Mannara Pinot Grigio Rose (RM32/159) from Italy. I love a rose in the afternoon, and this one is noticeably fresh and crisp with subtle notes of stonefruit.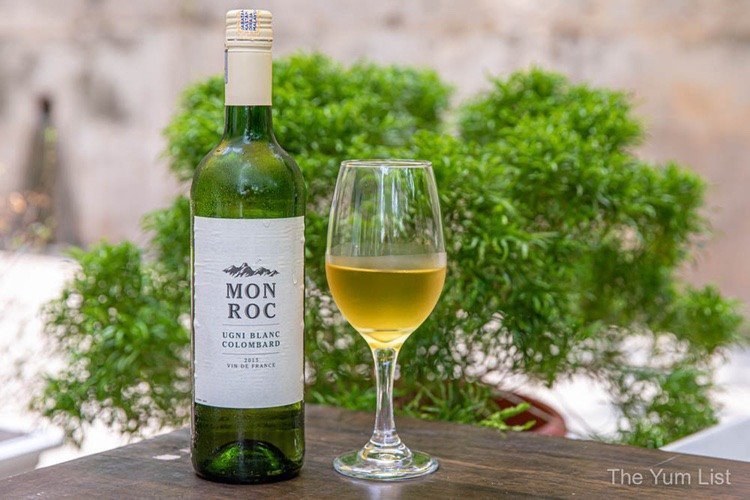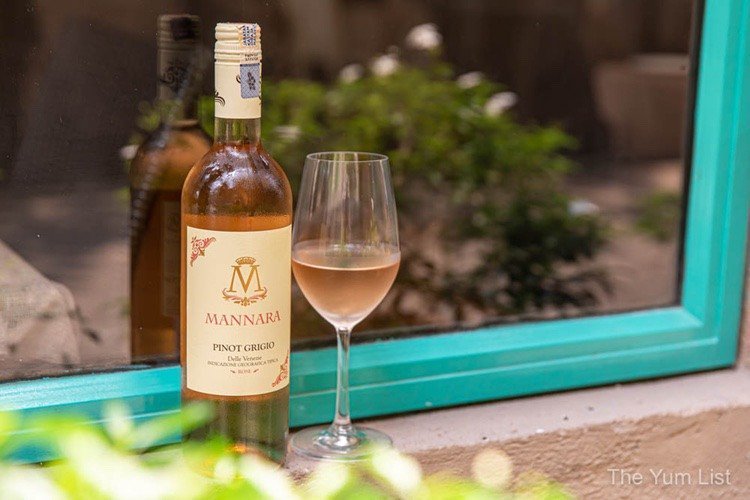 Still warming up to the mains, we try the Salad Nicoise (RM22/32), a classic recipe with a twist. Home smoked, and lightly seared tuna strips are laid upon a familiar bed of lettuce, tomato, corn and potatoes, then topped with green olives and green beans. All of these goodies get dressed in a coat of terrific creamy dressing that smacks of lemon and garlic.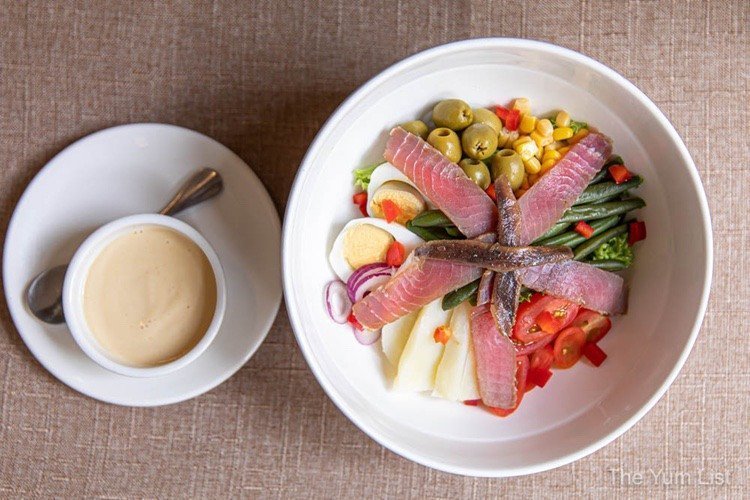 Mains
The conveyor belt of mains begins with gifts from the sea. We are hooked first by St. Jacques a la Creme D'Ail et Basilic (RM35/65), Canadian sea scallops divinely prepared in a garlic and parsley white wine reduction laced with basil and cream. These are so heavenly, I send off a quick snap to my hubby just to make him jealous. They are served alongside crusty browned potatoes and homestyle ratatouille, its well-settled flavour enriched by tomato, without being overly herby.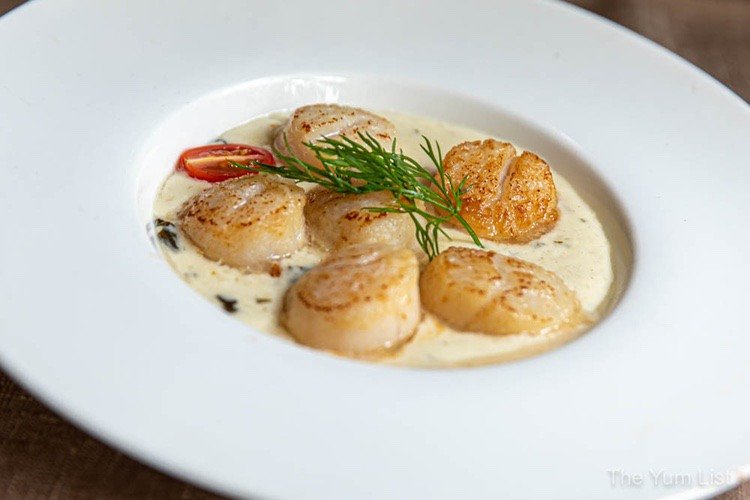 Baked in individual crockery, the Brandade de Morue (RM41) layers salted cod bacalao with mashed potatoes and plenty of parsley. No fewer than four adjectives come to mind as I taste this favourite of Southern France: crusty, caramelized, buttery, and garlicky. In a word, delicious.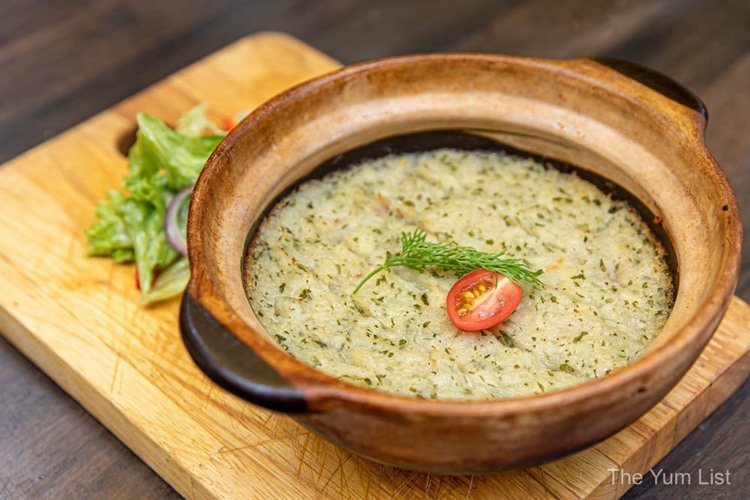 Also reminiscent of southern France, the Marseille speciality, Bouillabaisse (RM68) flambes more seafood than I know the name of in Pastis before adding to the same rich broth brought to life originally by Chef Florian's dad. Aioli croutons compete with clams, seabass, and prawns for space in the bowl.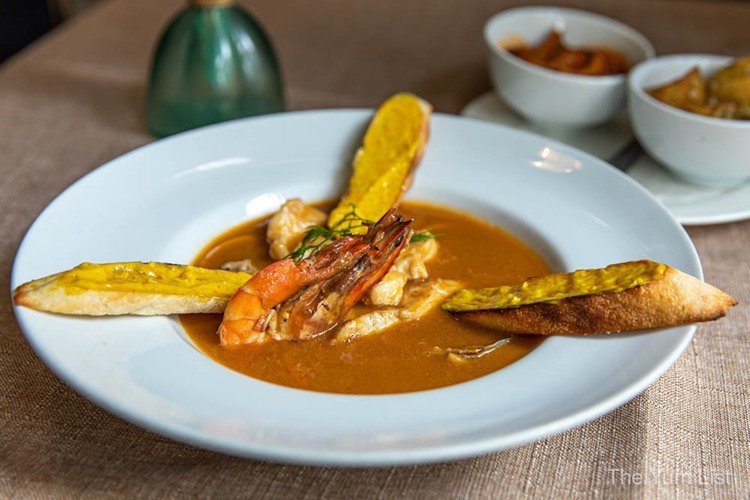 More Wine, Please
To usher in the land-based mains in this French bistro Bangsar, chef Flo suggests a relatively unknown red called Rasteau, which is a neighbour to the more famous Chateau Neuf du Pape. A 2013 vintage by Domaine de Beaurenard, at 80% grenache and 20% shiraz, this elegant wine is ripe with deep berries and just a little spice at the finish.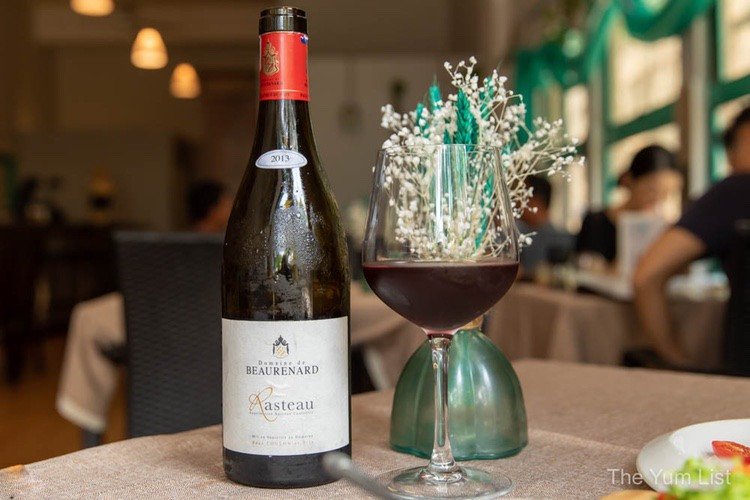 Meaty Mains and Sauces Divine
So, while we've enjoyed all the talent evident in the previous dishes, the sauces that accompany the meaty mains are where the chef really shows the nuanced hand of a master. First, we are wowed by the roasted lamb loin known on the menu as Longe d'Agneau Croutee aux Herbes (RM65). Crusted and rolled with lots of rosemary the meat is ready for the full coronation of a fantastic red wine reduction that is rich and deep with drippings from the meat and a high-quality Rhone. I am tempted to hand back the Rasteau and drink a glass of his sauce. But only for a minute: I am loving the pair.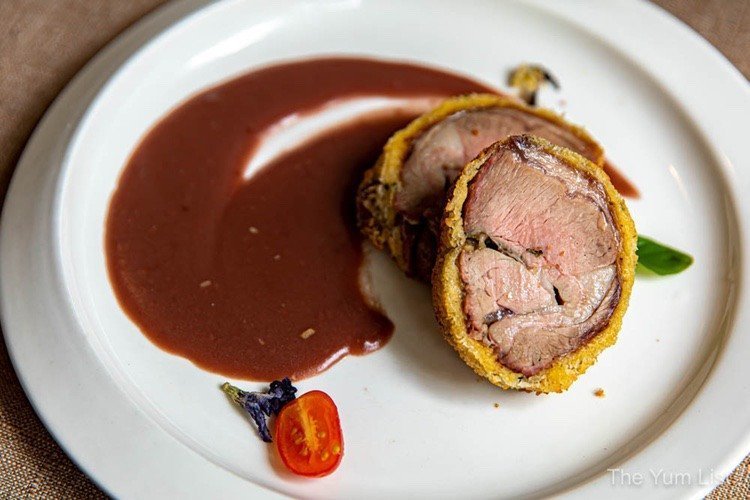 Next arrives the Filet de Canard (RM48), roasted duck breast served with a raspberry vinegar sauce. Lighter in colour and texture than the red wine of the lamb, but brighter somehow, this sauce is sparkly with a little tang, an excellent complement to the lighter feel of the duck.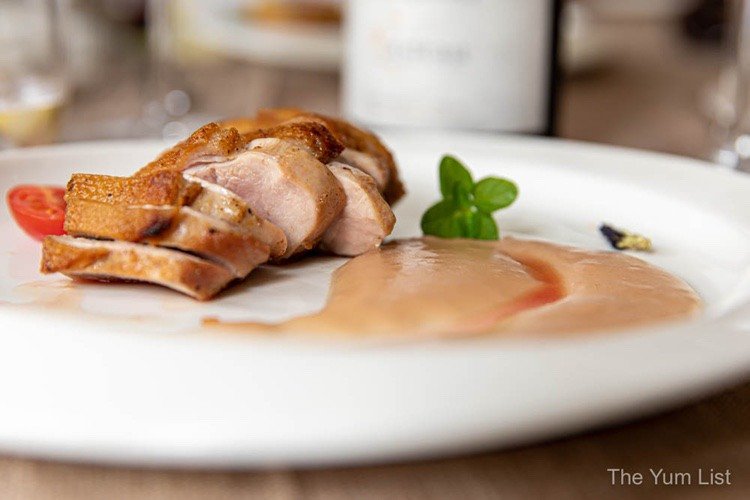 But the real sauce parade enters with the Cote de Boeuf (RM179, 2-4 pax) a ribeye cut from milk-fed Australian beef, tenderized and then grilled to juicy perfection. In my notes, I see that I have written only 'OMG.' Any further words to describe the quality of the meat are not required! Guests have a choice of four sauces: black pepper, blue cheese, Bernaise, or the same red wine of lamb fame. Monica loves the blue cheese, Rich heads back to the red wine, but I love the buttery lemon and chive of the Bernaise. All are terrific.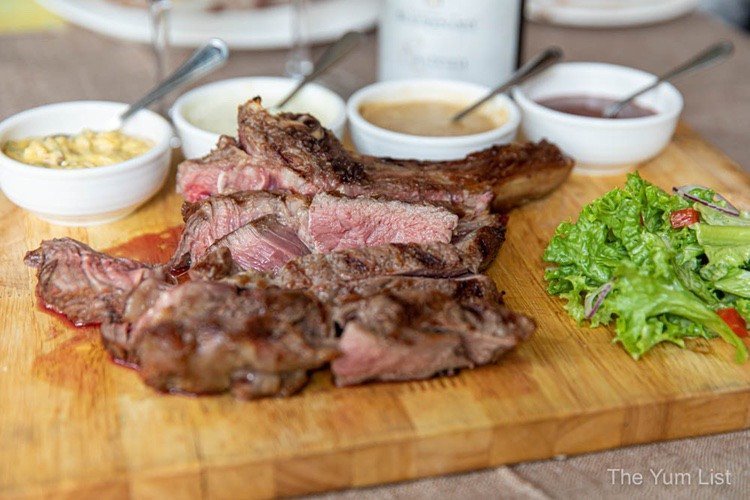 French Bistro Bangsar – Dessert
There are times when you need to consciously compress the contents of your stomach after a big meal to find room for dessert, and this is one of them! Chez Gaston's Chocolate Mousse (RM14) is made from 62% Ghanaian cacao with little more than sugar, cream and eggs. Fully aerated with lots of bubbles, the texture is all light silk, as rich as it is smooth. Share if you must, but find a way to squeeze in at least a bite or two.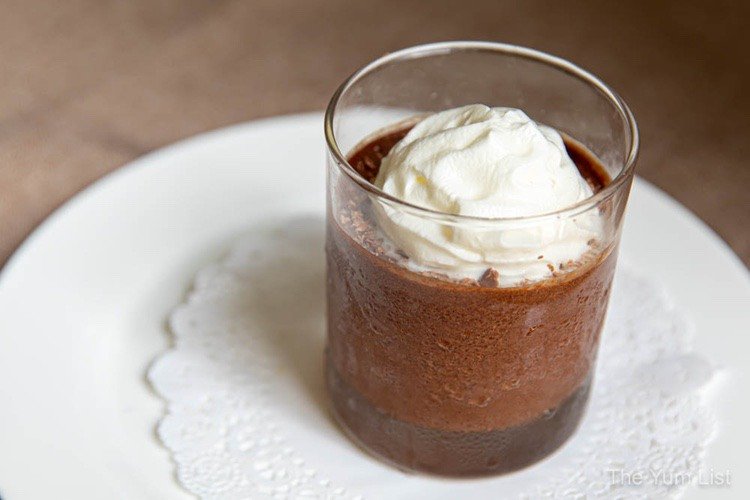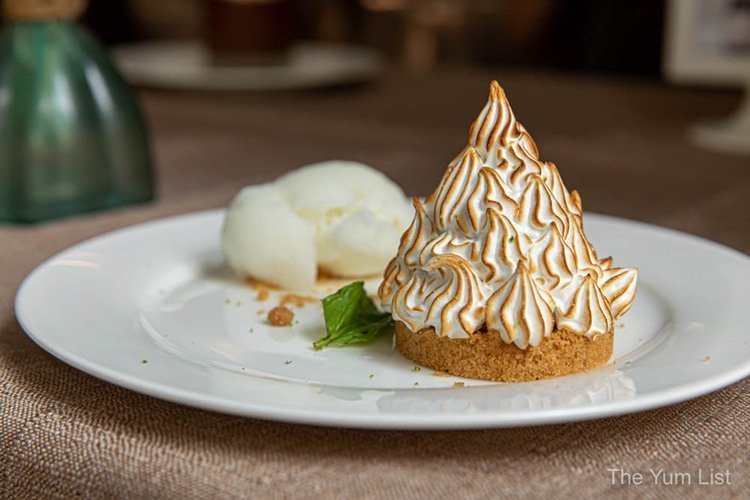 French Bistro Bangsar Review
We finish the last of the wine as the plates are cleared and I'm reminded of other meals in France, with lingering conversation over sated stomachs and hearts. If you have memories as I do of classic French food, Chez Gaston is a good place to come and reheat them. And if you don't, this is an excellent opportunity to make some.
Reasons to visit Chez Gaston, French Bistro Bangsar: Charcuterie goodies to share with friends, a beautiful twist on the Salad Nicoise, and meaty mains that come with sauces prepared by the hands of an expert. Of course, same room for dessert.
Chez Gaston
French Bistro Bangsar
12, Jalan Bangsar Utama 9
Bangsar, 59000
+6 011 3993 0036
www.facebook.com/chezgastonkl
The restaurant is conveniently located a one-minute walk from the Bangsar LRT station.
Chez Gaston French Bistro Bangsar Opening Hours:
Lunch is served from 11:30 am – 2:30 pm and dinner from 5:30 pm – 10:30 pm.
Find more delicious places to eat in this area here, more Bangsar restaurants here, and European food in Kuala Lumpur here.