Words: Patricia Podorsek
Photos: Monica Tindall
Walking down Jalan Bangsar Utama is not quite the same as walking up the Champs-Elysee, but along both you will find great French food. And while Paris may be one of my favorite cities, KL is my home, and so I am happy to learn about a new neighborhood-style bistro featuring French cuisine that is both authentic and affordable. Bienvenue a Chez Gaston!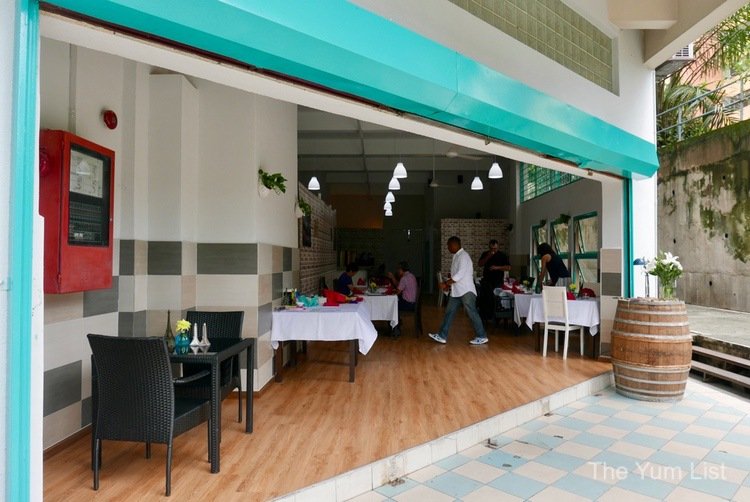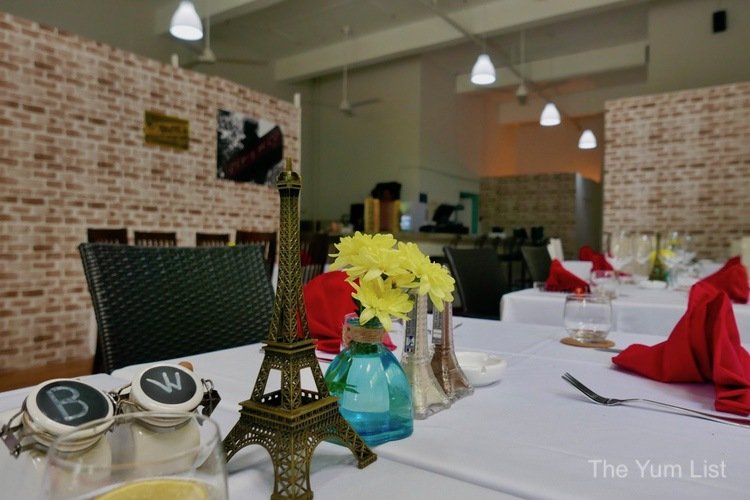 Chez Gaston KL
Our welcome on this sunny Saturday afternoon is that classic French aperitif, Kir, fruit liqueur topped with white wine, in three varieties. Perfectly cheerful in color and taste, they are welcome refreshment to the heat of midday. Lined up like athletes on the award podium, we decide that best aroma goes to the peach, most refreshing to the white strawberry, and most classic to the blackcurrant. Winners all around: Bravo!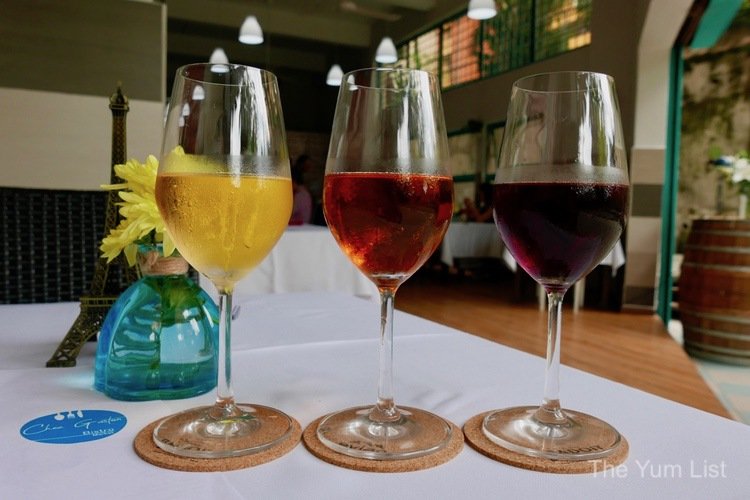 Chez Gaston Menu
With several dabbles from the charcuterie board, the small Pork Platter (RM41) is an excellent starter for sharing. French saucisson and Parma cured ham are offset by the softer country-style pate and sweet caramelized onions. Cured duck rounds out the plate, made in-house, as are the duck rillettes, following a recipe developed by our chef's father. Chef Florian has plans to add other types of pate to the menu as well, including rabbit, deer and wild boar. Si exotique! Some friends will be happy to know that no pork is served at lunch through the week.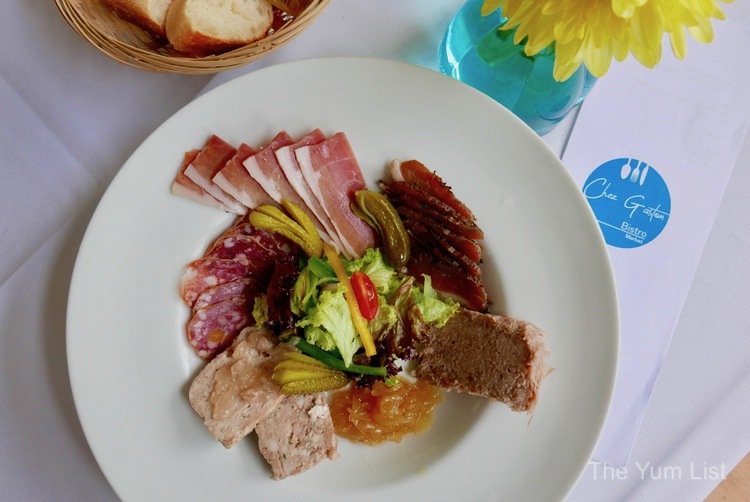 As an added charcuterie extravagance, Chef brings us a lovely slab of creamy Foie Gras (RM42), prepared in-house like the rillettes and pates by marinating in sweet wine and French spice. Served with warm brioche, shallot cream and fig jam, this very satisfying part of the lunch takes me back to fabulous memories of Paris and the French countryside. Delicieux!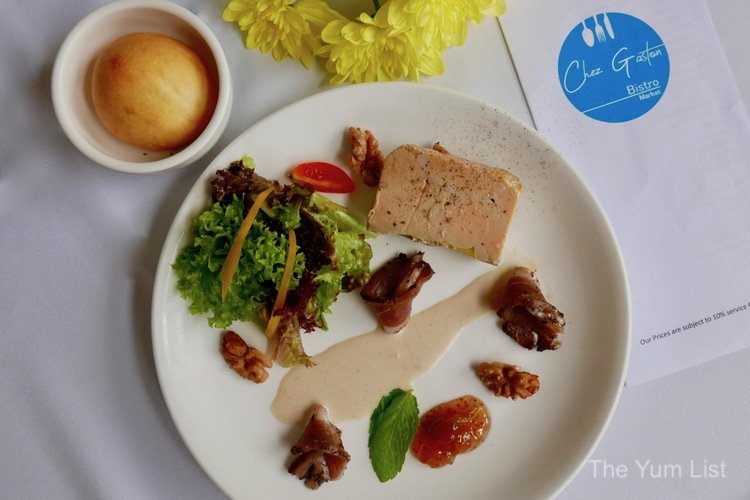 Hailing from the Bretagne region of France, Chef Florian is no stranger to gifts from the sea. Using another page out of his father's recipe book (his father was also a chef and restaurateur), he offers us a hearty bowl of Mediterranean Fish Soup (RM17). Softened with tomato and enriched with Ricard pastis, we get earth, sea and spice in every bite. Croutons, shredded Emmental, and a dab of rouille sauce enhance the flavors and create balance to this lovely kiss from the sea. J'aime ca!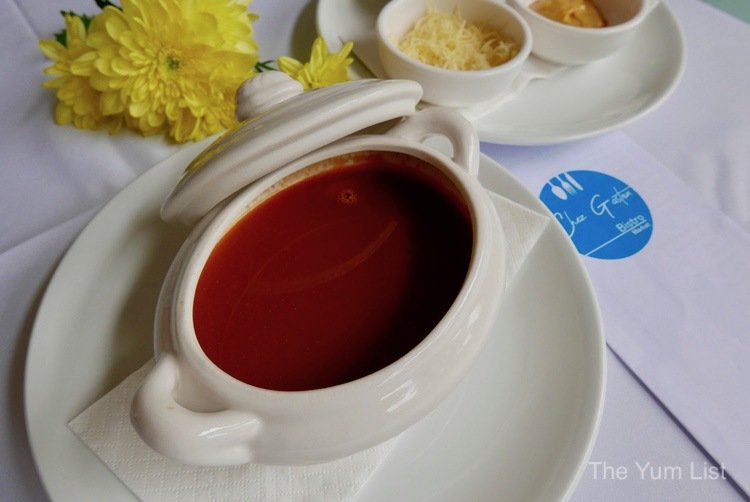 All this deliciousness is thirsty work! We are pleased to sample the Apple Mojito, a super fresh variation of the classic that brings subtle notes of tart apple to the mint and lime. Rafraichissant!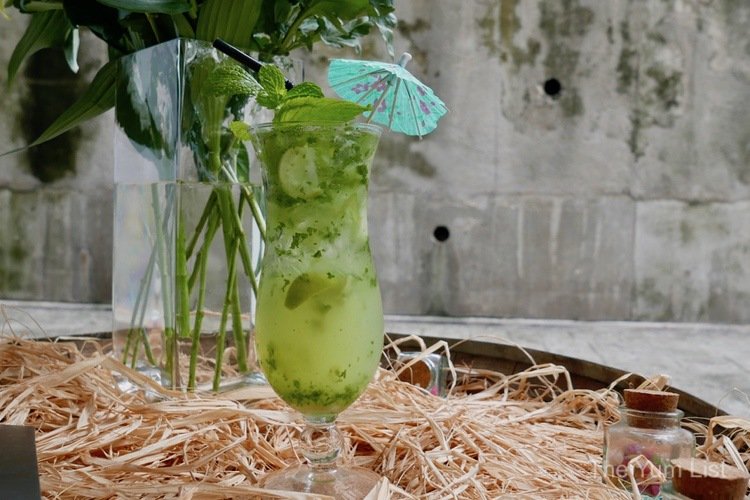 Chez Gaston, French Restaurant Bangsar
The arrival of the mains also heralds the expertise that Chef Florian brings to his sauces. A master saucier, the "Charolais" French Ribeye (RM82) comes with a choice of Shallot, Blue Cheese, Pepper, or Bernaise sauce. We have trouble deciding which is the best compliment to the tenderized, medium-rare steak. Monica likes the shallot, Caning the blue cheese, but I have always been a sucker for a well-made Bearnaise. And well-made they are! Creamy and well-balanced, there is no question that all are made daily with the freshest of ingredients to produce distinct rich companions to the main. Quel talent!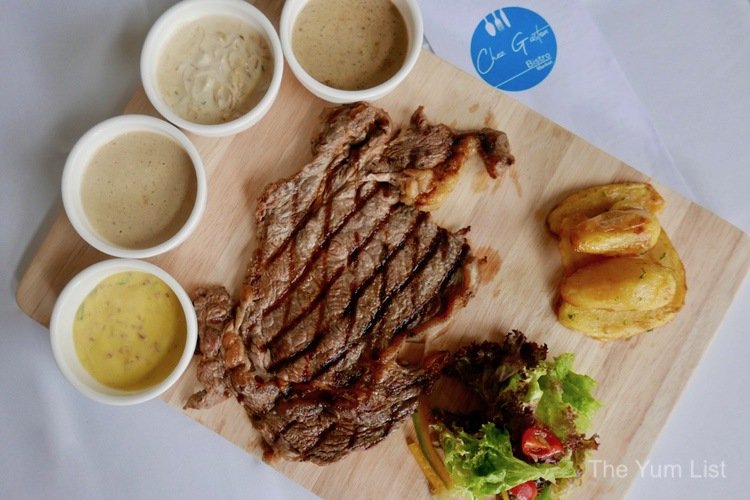 More fabulous forays into sauce arrive with the Lapin a la Moutarde (RM59) Here, slow-cooked rabbit is prepared with a wine-based sauce where the zest of the mustard lies light on the palate but lingers lovingly. With meat so tender it literally falls off the bone, the resulting combination is buttery and velvety. Superbe!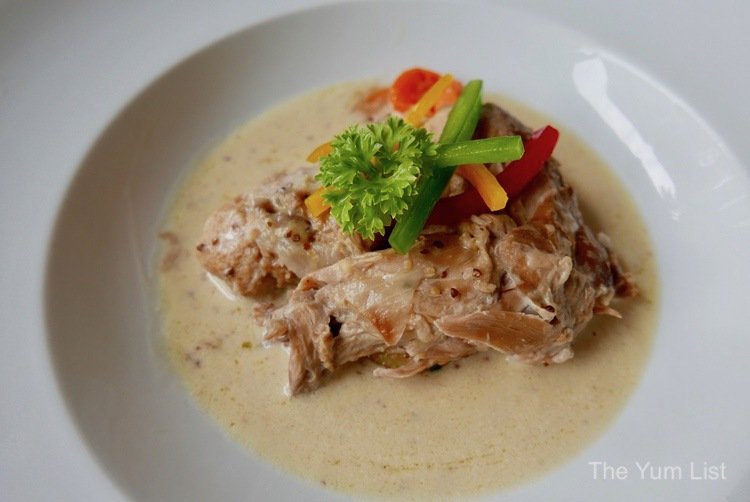 To complement the mains, Chef suggests a 2013 Bordeaux merlot blend by Beau de France. Dry with deep fruity undertones, this red carries a lot of flavor but is light enough to enjoy at lunch. It is hard to go wrong with the qualite´ of a Bordeaux.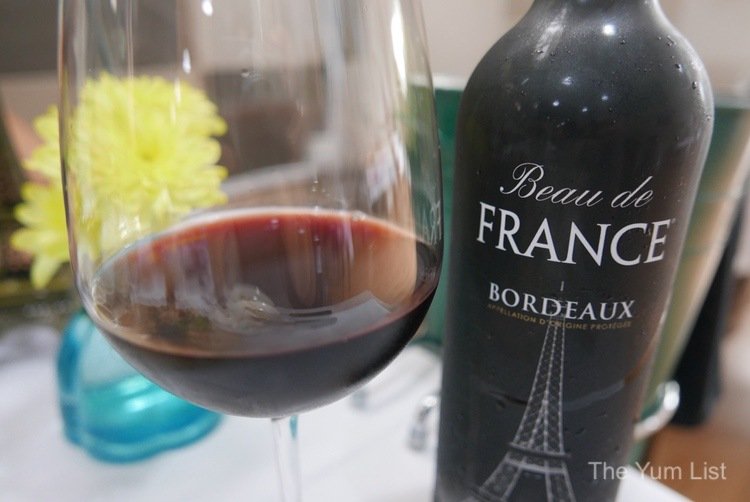 For the last of the mains, we enjoy the Hake "Grenobloise" (RM46), a flaky filet served with a lemon butter caper sauce. This was delicious all by itself, but the dish became even more interesting with the addition of salsify, a root vegetable common to the French countryside but relatively unknown elsewhere. I found the flavor to be typical of tubers, but the texture to be more like asparagus. Tres interessant!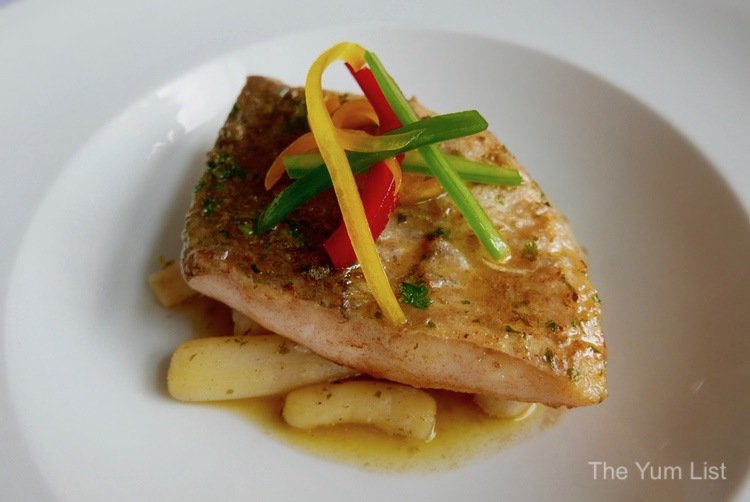 Chez Gaston Menu – Cheese and Dessert
No French meal is complete without a selection of cheeses (RM38). In-store today, we savor a bit of Brie, a wedge of Emmental, some blue Fourme d'Ambert, and a slice of chevre: All imported from France, all very authentique!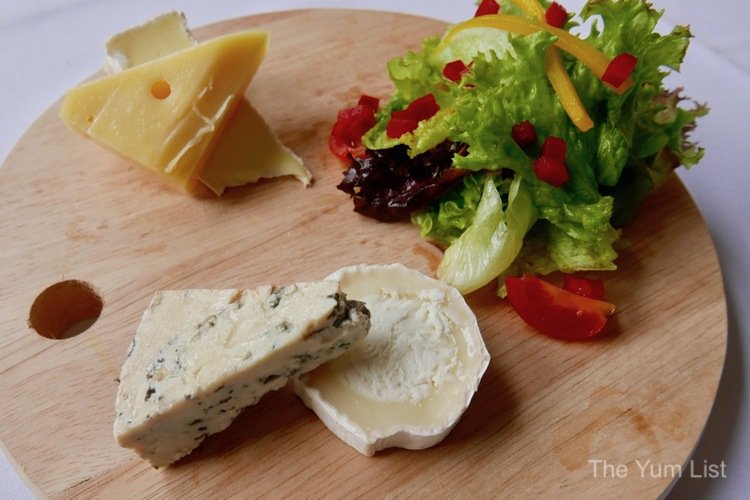 Three desserts grace the menu at Chez Gaston, one better than the next. The Floating Island (RM11) sets meringue afloat on a sea of vanilla custard that is divine, smooth and silky and sweet. The Creme Brulee (RM12) delivers a similar level of soft creamy divinity but locks it in with a sugary crust that is sharp as glass. Lastly, The Chocolate Mousse (RM12). Deep sigh. The Chocolate Mousse. This dark, smooth, creamy, airy creation is chocolate at its finest, as only the French can do. C'est magnifique!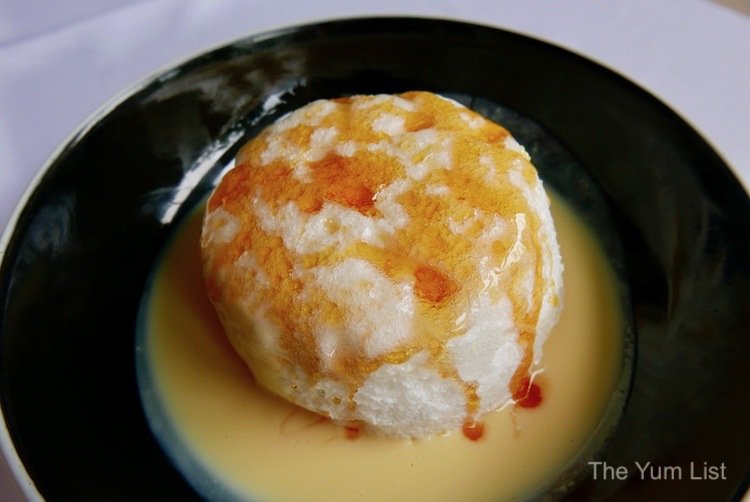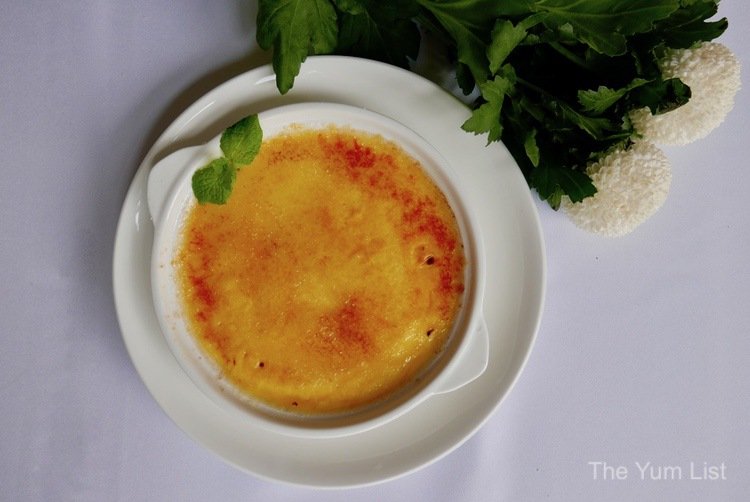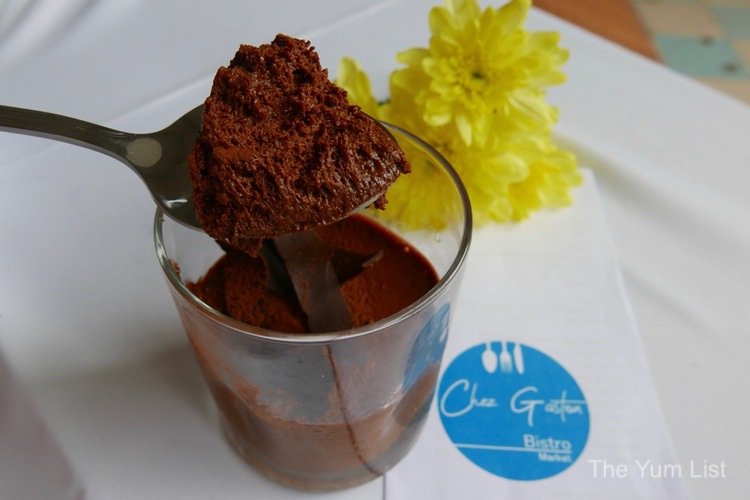 No amount of French superlatives can capture the full pleasure of my meal at Chez Gaston. Everything we tried was made with care by hands well-seasoned with the subtleties of fine French cooking. It wasn't quite the same as overlooking the Normandie countryside with a glass of Burgundy and a wheel of Camembert, but probably as close as you can get from the rainforests of Malaysia. Fantastique!
Reasons to visit Chez Gaston: Fabulous charcuterie board, with many items made in-house. Cheese imports from France. Desserts to die for. And Mains that bear the mark of a master saucier.
Chez Gaston
French Restaurant Bangsar
12, Jalan Bangsar Utama 9
Bangsar, 59000
011-3993 0036
www.facebook.com/chezgastonkl
The restaurant is conveniently located a one-minute walk from the Bangsar LRT station.
Chez Gaston Opening Hours:
Lunch is served from 11:30 am – 2:30 pm and dinner from 5:30 pm – 10:30 pm.
Sometime in October, we shouold see breakfast added to the menu as well.
Love a good Eureopean meal? Find more of our favourites here.