Words: Monica Tindall
Photos: Rich Callahan
My first Google of Burnin' Pit showed pictures of a party crowd! I wondered if the name had something to do with burning up the dance floor, not the Texan barbecue that I had imagined. If you've searched and got the same, don't let the late night festivity pics deter you, while there is much to celebrate here (and yes, indeed the upstairs bar is a fantastic spot for a gathering), the protagonist at Burnin' Pit is veritably the meat.
Kok Fung (one of five owners) began smoking meats in his backyard in his hometown of Kuantan. Googling, refining technique and researching some more, he finally perfected his craft so much so that he wanted to share it with a larger audience. Coming from a food and beverage background and already owning a number of restaurants, Kok Fung was ready for the challenge of moving to KL and opening Burnin' Pit with a group of investors.
While Kok Fung reigns in the kitchen, it's clear that one of the team members also has an interior design background as Burnin' Pit is put together with style. From the large windows letting in natural light to the leather-backed bar chairs to the copper cutlery, care has been taken in the details and it comes together to form a very agreeable setting. With two distinct areas, Kok Fung says, "The ground floor is more for dining with some drinking, while upstairs leans towards drinking with some dining." Set up almost as if laying out a dream bachelor's pad, the upstairs area with the bar as the focus has been dubbed, The Pitmaster's Apartment.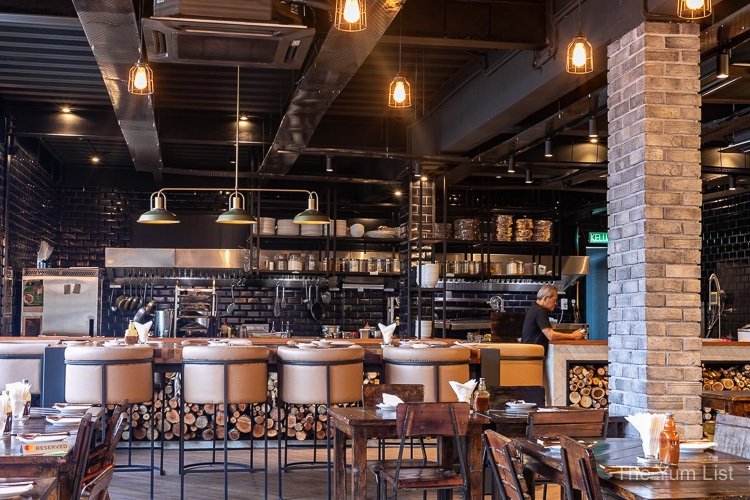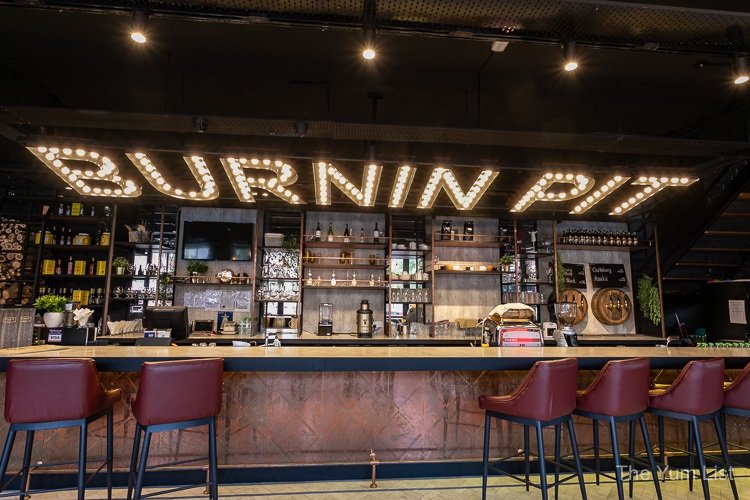 Enough looking around though: the smell of barbecue has us salivating. We quickly dive into the menu.
Burnin' Pit Menu – Carbs
The carbs are presented on the menu as if starters or side dishes but if you check out the portioning in our photos, you'll see that they are large enough to be meals on their own. Chilli Fries (RM25) is one of Burnin' Pit's best sellers. They're a generous bowl and would certainly fill a hungry hole (or be shared between say… 5!) Thin cut fries are spicy with homemade chilli, pulled beef, pickled green chillies and impart a pungency from the sambal belacan (all made in-house). Cheddar cheese and sour cream smooth out the burn just enough to keep us digging back in.
Nachos (RM28) have been localized in style with their own percik sauce. Shredded chicken bulks up the dish while tomato salsa, pickled chillies and onions add some juiciness. The percik sauce is fantastic. Made with chilli, fresh turmeric, coconut milk, garlic, shallots, onion, galangal, lemongrass and chicken broth, it makes a great alternative to the traditional topping.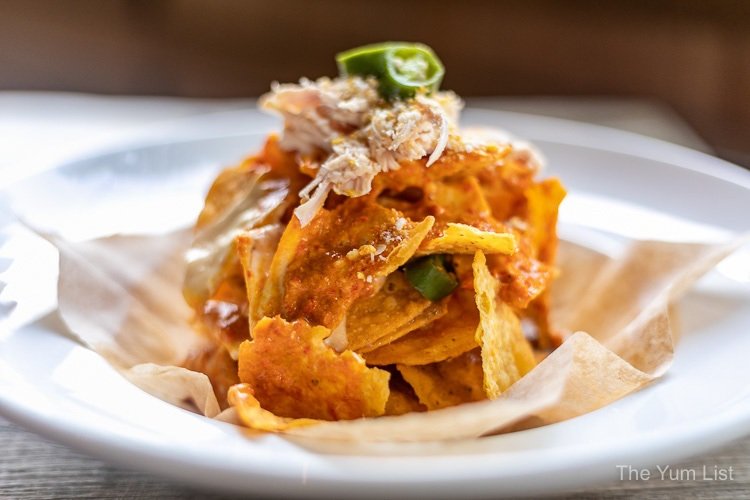 Plantain Chips (RM30) – woohoo! – are another substantial plate with a choice of chicken or lamb, along with cheddar cheese and sour cream. Vibrant cubes of fresh mango add a further tropical touch. The thickness of the plantains is just right: sturdy enough to hold their toppings but light enough to allow the other ingredients to play an equal part in flavour and texture.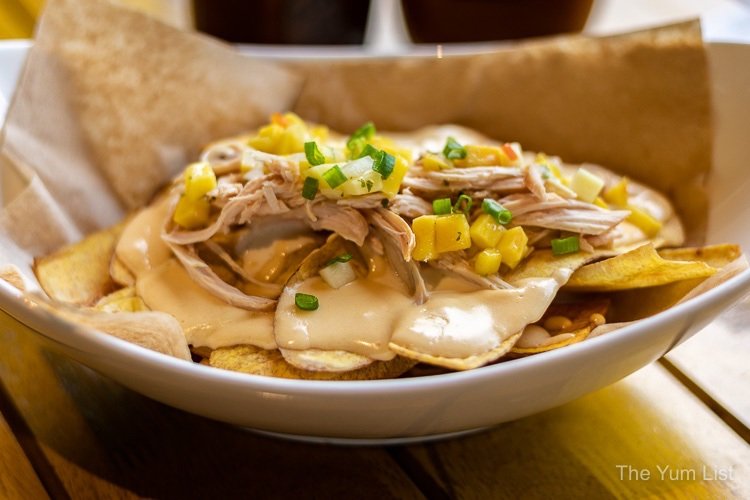 A solid option for those wanting a taste of the brisket (from the smoked menu) at only a fraction of the price is the Brisket Fried Rice (RM22). A mound of rice is packed with shredded brisket, garlic, green peas, eggs and corn. Pickled veggies and sambal belacan side it.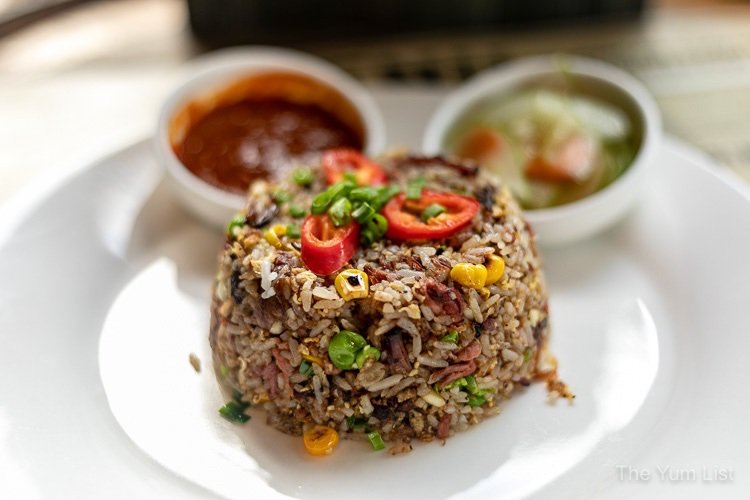 Burnin' Pit Menu BBSs
The showstopper, however, tickling the nose from blocks away and drawing a crowd following the aromas and warm glow, is the Burnin' Pit – the giant smoker on wheels. A variety of local woods fuel the fire with rambutan, rubber and durian trees commonly used. After marination for a number of hours, meats spend up to 12 hours in the smoker: it's understandable when they say – "until sold out" – they can't just throw another order on the grill, you'll have to wait a whole new day for the next preparation to be ready.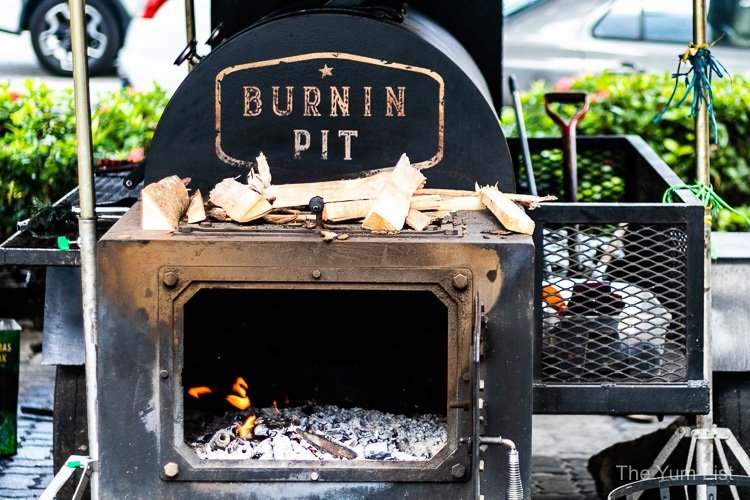 Our barbecue order is delivered with the meats and sides on one large tray. It's an impressive sight. Beef Brisket (RM20 100gm) has been marinated for around five hours before its put in the smoker. Smoked at 220 degrees, it takes about 6 hours for the bark to form. It's then removed and sprayed with apple cider vinegar before heading back inside for another six hours. The Beef Ribs (RM35 110gm) are cooked in a similar manner and are a monstrous portion, which makes me grateful that two male stomachs are with me today. The smoke-ring (the red around the outside) is packed with flavour and sports an attractive charred texture too. Percik Chicken, our third protein, comes either as a quarter (RM28) or half RM45) and again is perfectly cooked. The flavourful meat around the bone is enhanced by the smokiness of the grill and finished off very satisfactorily with the percik sauce.
Not that the meats need any additional seasoning, but Burnin' Pit's house-made sauces are worth a drop or two. Gula Melaka is their slightly spicier barbecue sauce, while the peach sauce is sweeter and milder.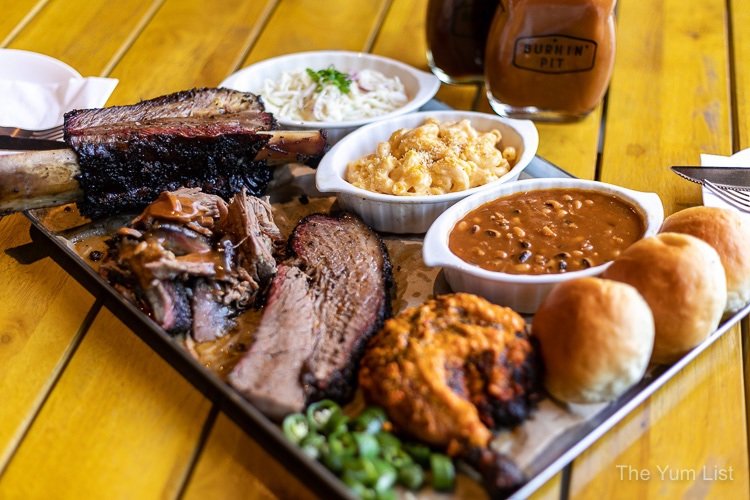 Sides (RM7.90)
Sides are well-portioned for the price and I imagine non-meat eaters might even find them enough on their own. The recipes are kept simple with Southern Slaw, Mac and Cheese and Homemade Beans all filling any remaining tummy pockets. That is, of course, except for the sweet compartment. There's still a little room for dessert.
Sweet Bits
Beignets (RM12) from New Orleans are again a straightforward recipe and something to please people looking for a real taste of the south. Sprinkled with icing sugar and cinnamon, these deep-fried dough squares are a great ending with coffee.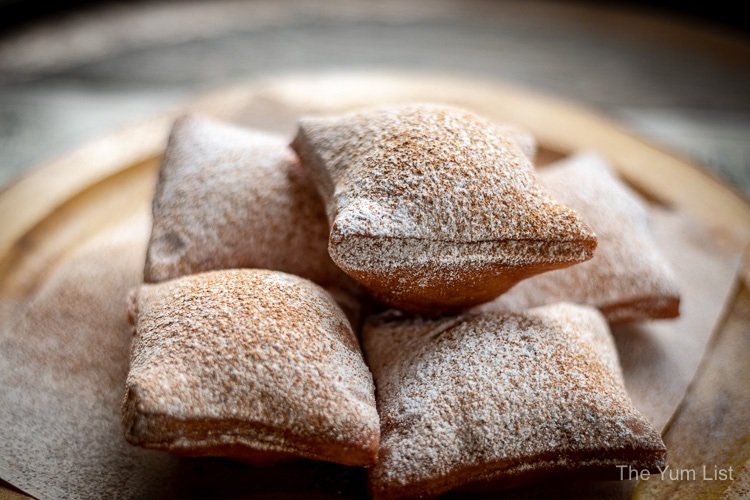 Drinks Menu Burnin' Pit
There are some good smokehouses around the city but some of them, such as the beloved Beard Bros, don't sell alcohol. For many, imagining charred meats without an icy cold beer is just not possible and so we're glad to see an extensive bar menu here with wine, spirits and beer all at the ready to quench thirsts. They even stock a craft beer, Brooklyn Lager (RM26), which goes down a treat with the barbie.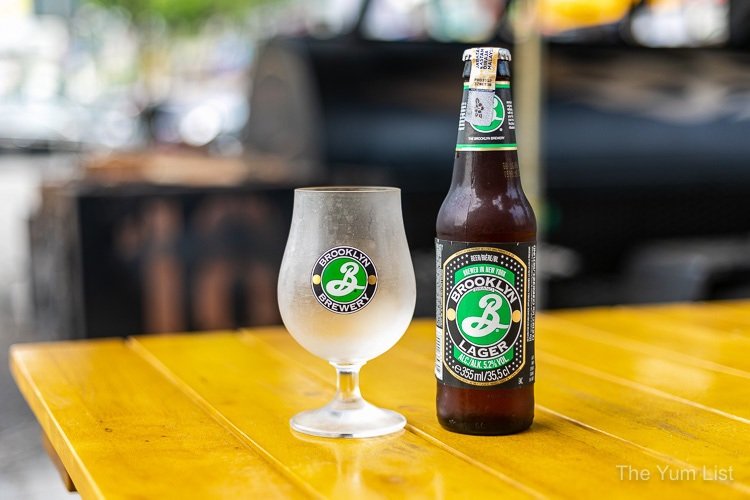 Reasons to visit Burnin' Pit restaurant: smoked meats; multi-purpose stylish and inviting spaces; friendly staff; good drinks list to go with the barbecue.
Burnin' Pit
24 Jalan 24/70a
Desa Sri Hartamas
50480 Kuala Lumpur
Malaysia
+6 011 3994 1612
www.facebook.com/burninpit
Burnin' Pit opening hours:
Monday to Thursday & Sunday: 12 noon – 3 pm & 6 pm – 1 am.
Friday & Saturday: 12 noon – 3 pm & 6 pm – 2 am.