Rise and Shine by Tapestry KL
Words: Shaun Humphries   Photos: Rich Callahan
My long weekend mornings are usually pretty lazy affairs – sleep in, coffee and maybe a slow walk/run depending on my alcohol consumption the night before.
Our recent visit to Rise and Shine by Tapestry KL was a definite detour from my routine. When I shuffled inside the bright and open space, and smelled the freshly brewed coffee and heard the eggs sizzling, however, I knew it was going to be a welcomed change.
Rise and Shine by Tapestry KL
With exposed brick walls and floors, ground to ceiling windows, and giant, colourful tapestries hanging from the high ceilings, it was hard for me to believe the space was an open-air carpark only a few months ago.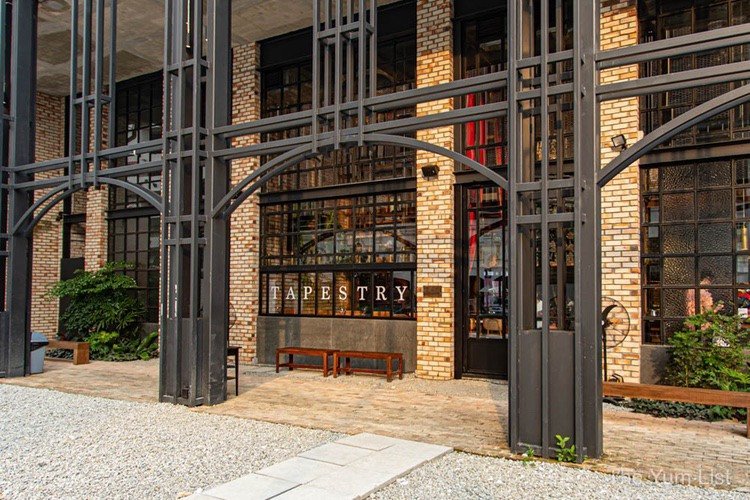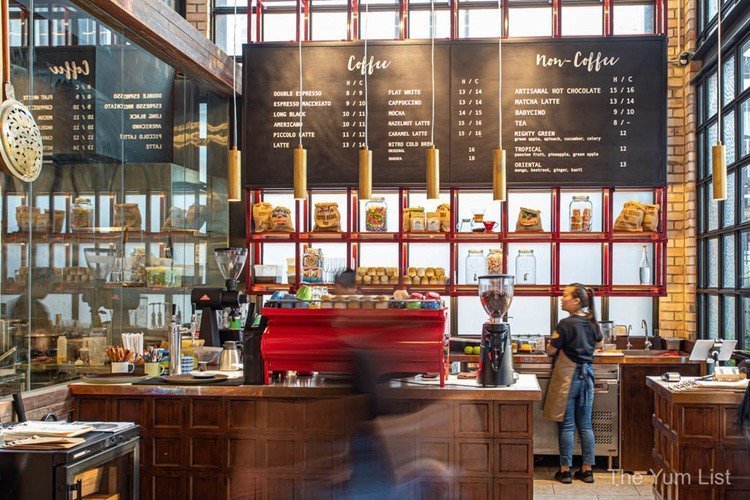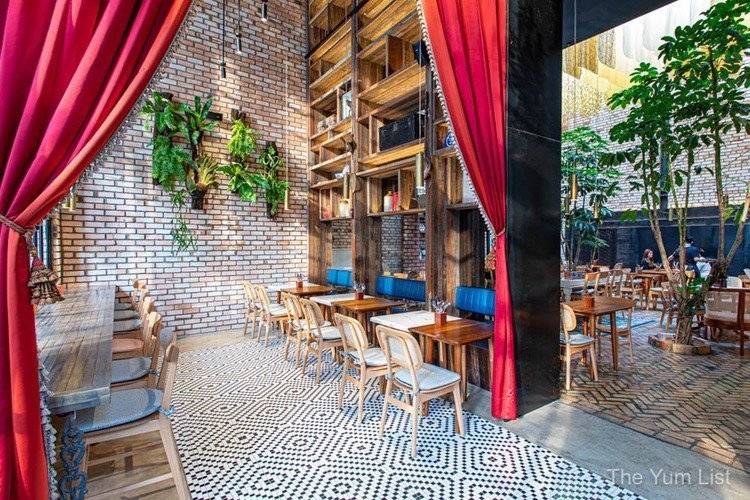 Brunch in Chow Kit
The brainchild of Tan Boon Wy (PS150, Eight Ounce Coffee), Rise and Shine opened its doors in June and is a tribute to the vibrant, resurgent and ever-evolving Chow Kit neighbourhood. Looking over the menu, I could see the café's philosophy shine through: subtly intertwining breakfast and lunch dishes, flavours and spices from East and West.
Impressed and comfortable in my surroundings, it was time to sample the dishes created by Boon Wy and his team of chefs.
As with all good brunches, we started with coffee. And thankfully, our caffeine fix was in good hands with Eight Ounce Coffee being served. We actually were presented with a sort of coffee buffet! A Flat White (RM13) complete with decorative latte art, a sweet and bold Manuka Nitro Cold Brew (RM18) and a strong, flavourful Long Black (RM10), (of which I drank two), were on the list.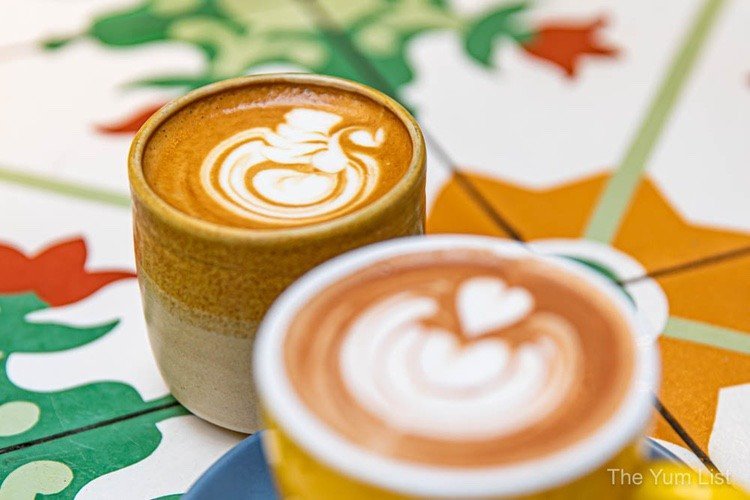 Also on our drink carousel, was a rich, creamy Hot Chocolate (RM15) made from Malaysian grown and processed beans. We also enjoyed a thick, flavourful and healthy-tasting Oriental Juice (RM13) consisting of mango, beetroot, ginger and basil.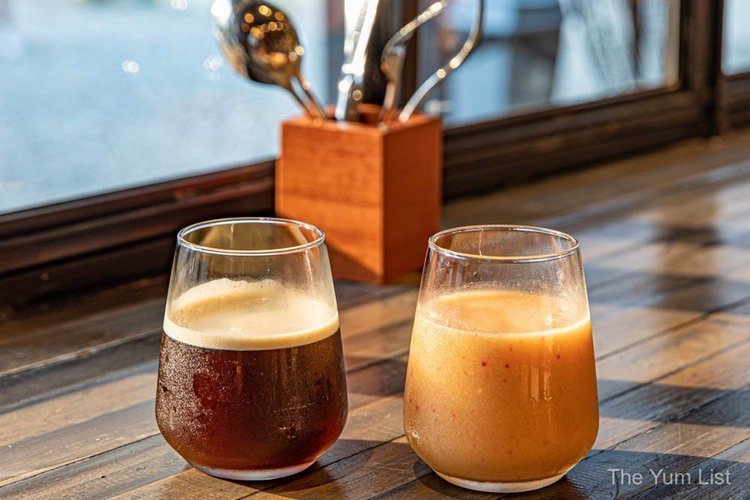 Breakfast Cocktails in Chow Kit
Later on in the meal, we made the switch from caffeine and sugar to straight-up booze. Both the Bloody Mary (RM36) and Mimosa (RM40) were perfect additions to the brunch experience and provided the gentle buzz required for a long weekend morning.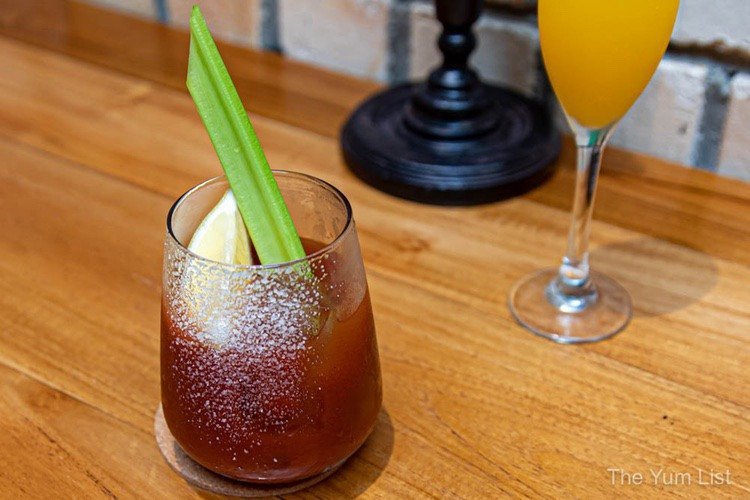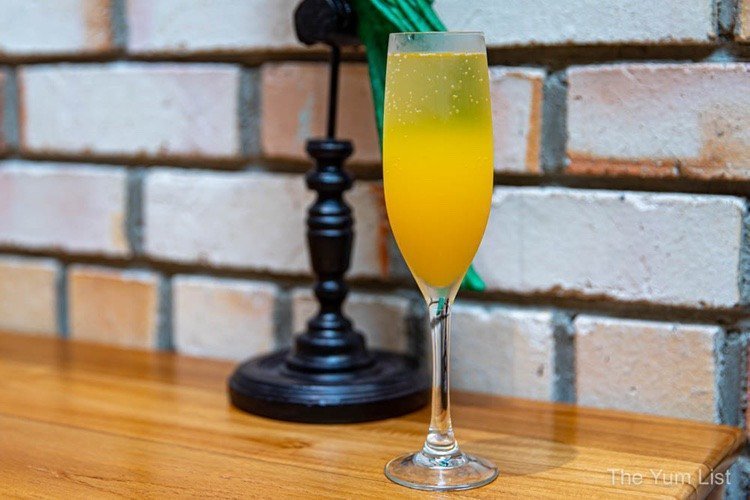 Rise and Shine by Tapestry KL Menu
Moving from the liquids to the solids, we were first served from the Flavours of the Month (FOM) section of the menu. The Avocado Smoothie Bowl (RM23) was a creamy, crunchy, cool and subtle-tasting mixture. It also included bananas, strawberries, blueberries, granola, pomegranate and chia seeds. It's a dish that definitely fulfilled my daily fruit intake.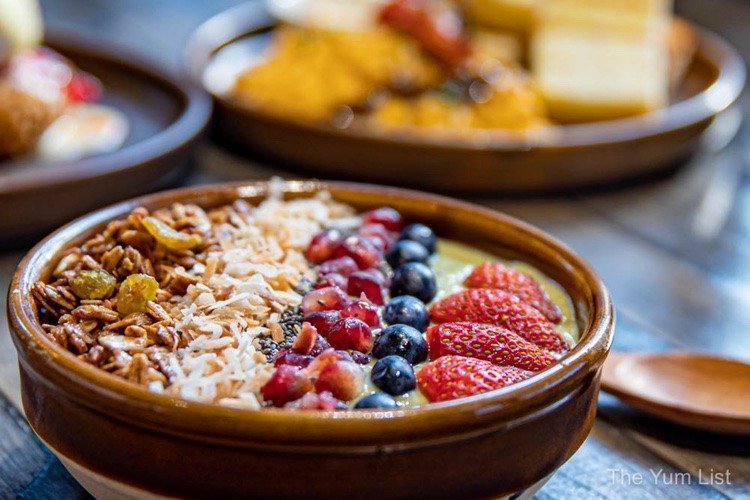 Another FOM, the French Toast (RM28), made with brioche and served with fresh berries, strawberry compote and Earl Grey gula Melaka was absolutely delicious and went great with a generous side of Sarsi-glazed beef bacon (RM8). I had no idea what it was, but it turns out Sarsi-glazed is both sweet and savoury – fused with the addicting taste of sarsaparilla.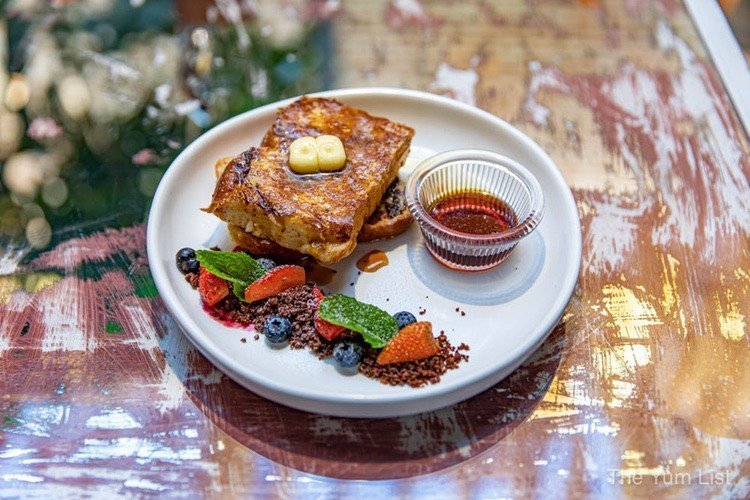 Up next was the Rise and Shine Eggs Benedict (RM28). It featured poached, free-range kampung eggs on bubble and squeak with beetroot-cured salmon. A topping of bunga kantan (torch ginger) hollandaise sauce was a creative and tasty way to bring Malaysian flavours to a Western brunch staple.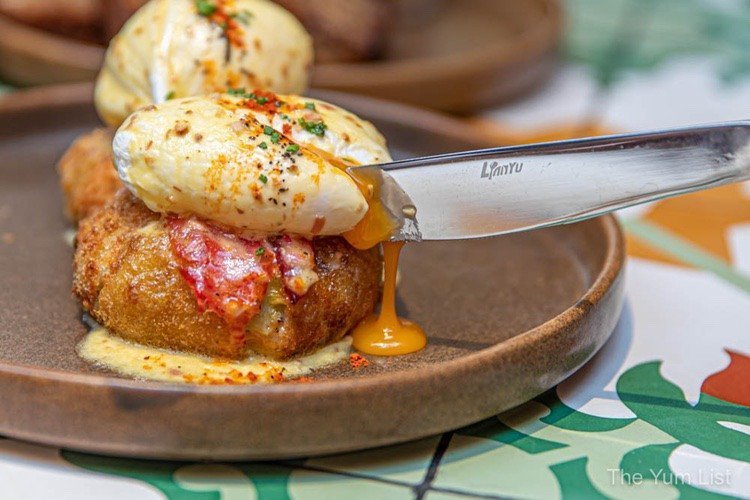 Taking a break from the eggs, we dove into a piece of freshly baked Banana Bread (RM20) complete with homemade pumpkin kaya and almond butter. I definitely ate more of the spreads than I did of the bread, but that's just the way I roll.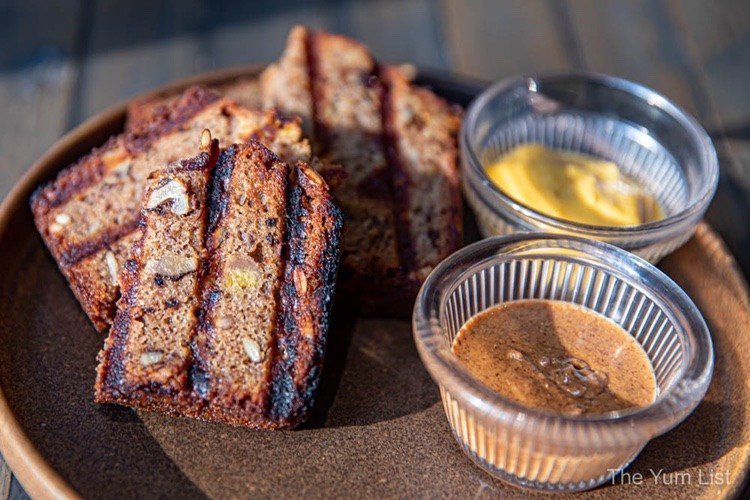 The Field of Mushrooms (RM25) was a unique, surprisingly filling choice made with grilled edamame beans, fried plantains and poached, free-range kampung eggs on homemade sourdough bread. It's a great mixture of tastes and textures.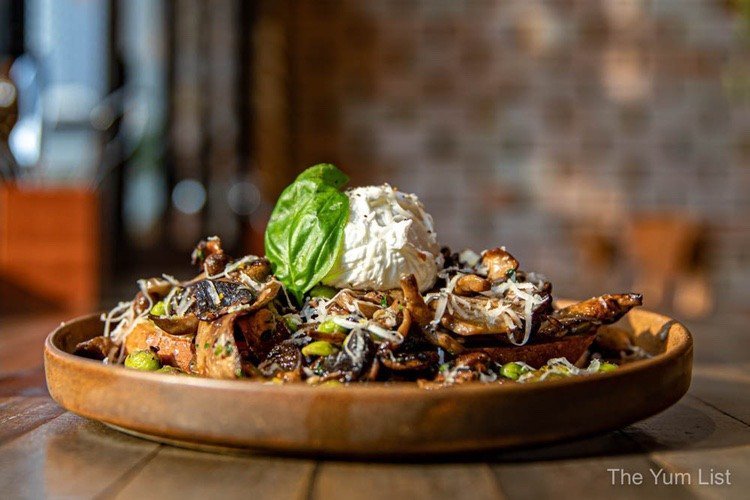 Inspired by Tan Boon Wy's father, our final dish was The Hainan (RM22). It consisted of soft-scrambled eggs creatively spiced with coffee powder, served with toast soldiers. Made even more luscious with house-made pumpkin kaya, charred heirloom tomatoes and truffle butter, this was one of my favourite brekkie items at Rise and Shine by Tapestry KL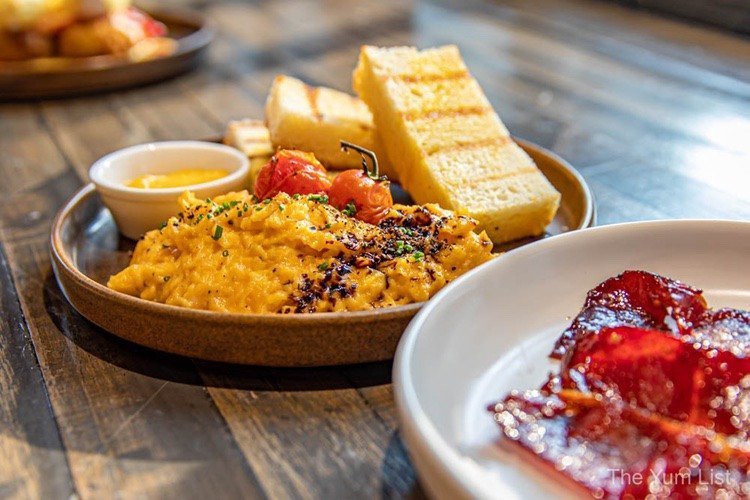 Dessert at Rise and Shine by Tapestry KL
We finished the meal off with a gigantic, three-layer piece of moist Carrot Walnut Cake (RM16). Not too sweet or rich, it was a satisfying way to end our brunching adventure and look forward to our week ahead… burning off the calories on the treadmill.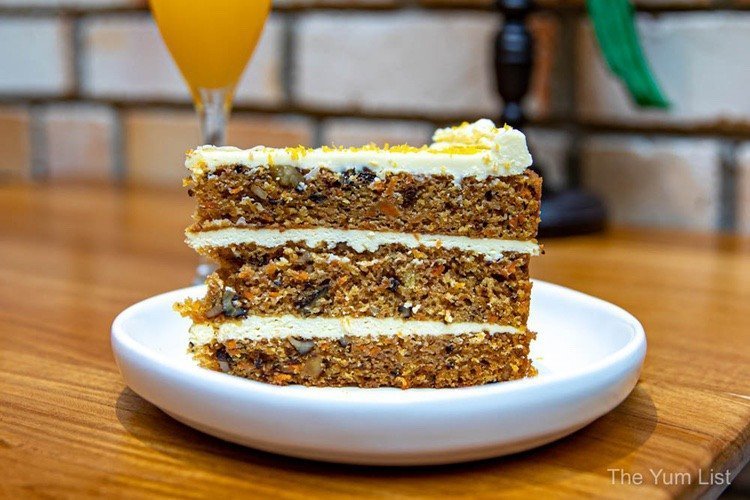 Reasons to visit Rise and Shine by Tapestry KL: A vibrant and comfortable atmosphere that offers unique twists on both Malaysian and Western brunch. A great way to spend a long weekend with family and friends sharing familiar food that tastes slightly different (but just as delicious) with excellent coffee as a bonus.
Rise and Shine by Tapestry KL
28 Jalan Kamunting, Chow Kit
50300 Kuala Lumpur, Malaysia
www.facebook.com/tapestrykl
Rise and Shine by Tapestry KL Opening Hours
From 8 am to 4 pm on weekdays and 8 am to 5:30 pm on weekends.
* Watch for a Tapestry KL bar and a dinner spot opening in the same location very soon.
Find more places for a great breakfast in Kuala Lumpur here.