Blue EQ Kuala Lumpur
Words: Patricia Podorsek    Photos: Monica Tindall
Given the number of cranes in nearly every vista of our fair city, it seems clear that we have a fascination with the New: New buildings, new restaurants, new technology, new friends. With such an eye toward progress, however, it's nice to remember our roots. The new EQ in the city centre is newly built but lies on a foundation of an older KL, one that is legendary among Malaysians as the former Hotel Equatorial, famous in previous decades for its location and trendsetting popularity. The new EQ maintains the overall sense of style of the original while offering new opportunities for great evenings and great views.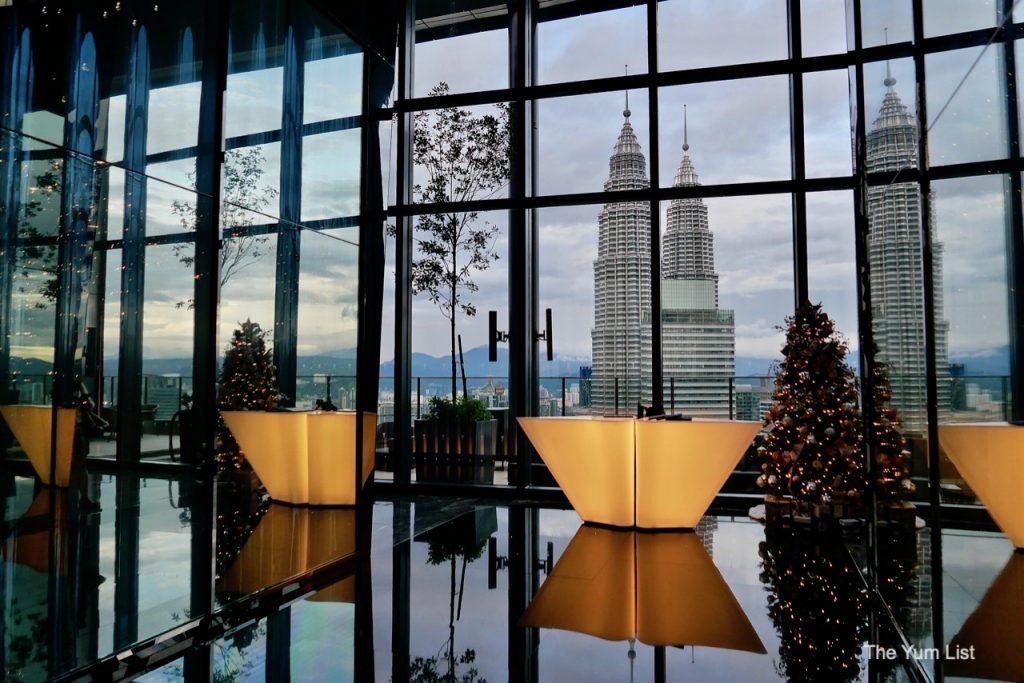 Blue EQ Kuala Lumpur
On the 51st floor, we discover Blue, a gorgeously appointed bespoke speakeasy cocktail lounge behind a false elevator door, opened by pushing a button with a martini glass on it! Views of the towers unfold before us in floor-to-ceiling windows. Glittery chandeliers light up the room and live music plays from a small stage five nights per week. Slipping outside, we find more seating and more views, layers of lounge areas arranged around curves and staircases. On weekends, a DJ heats up the ambience with cool beats and hot rhythms.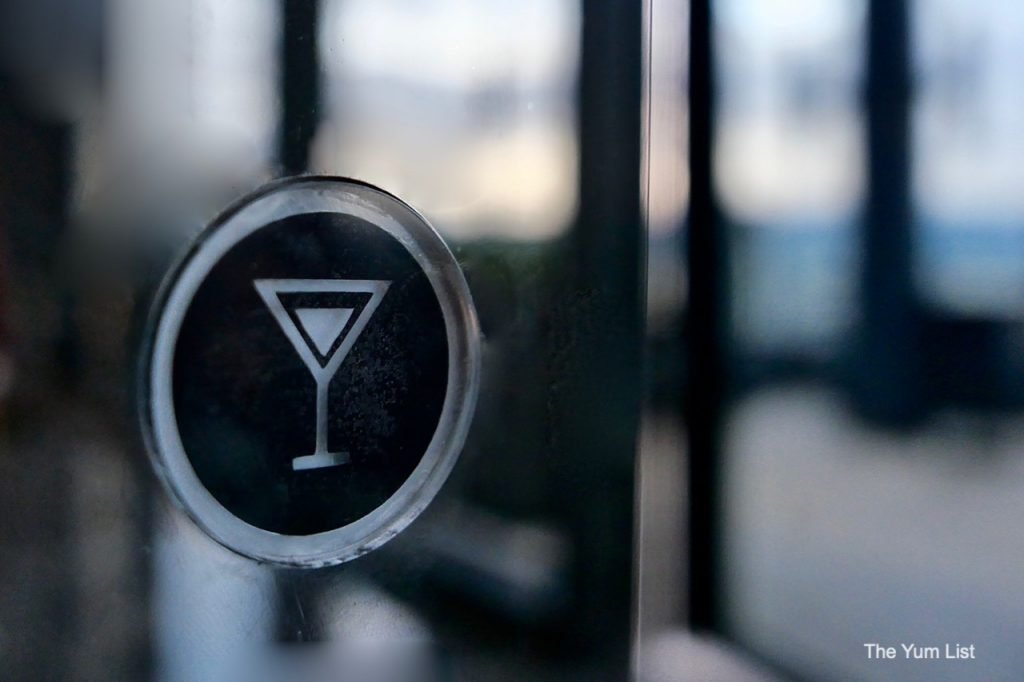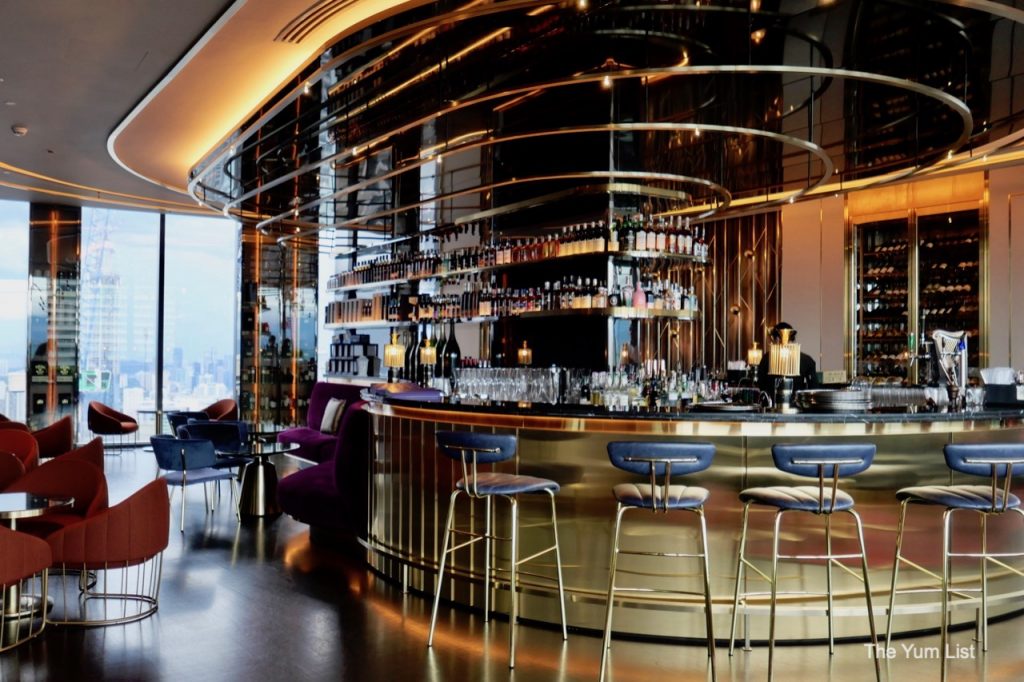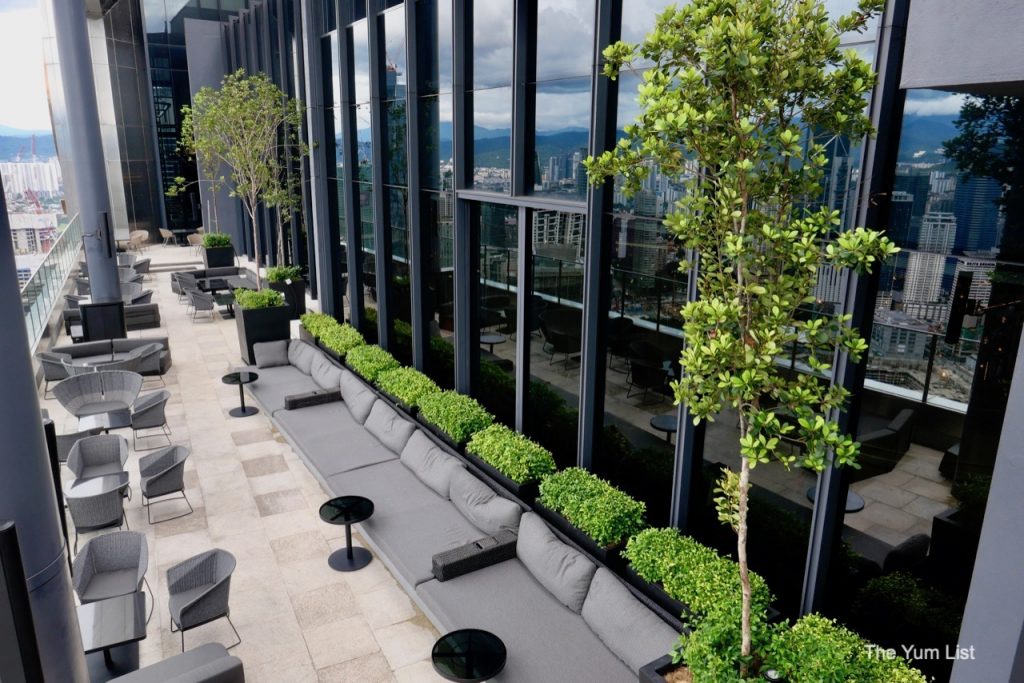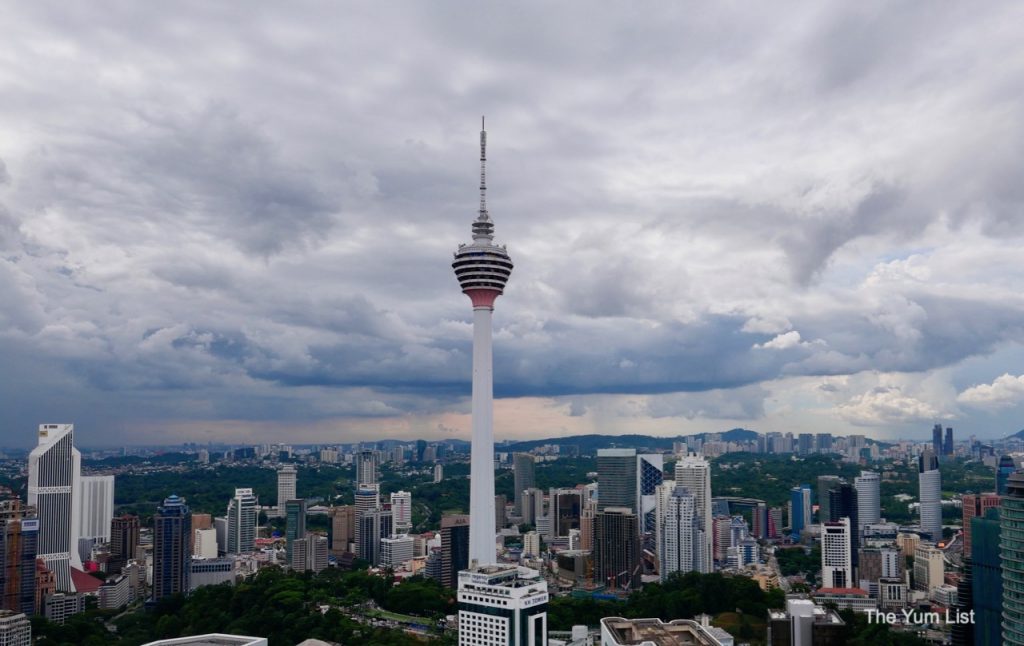 Rooftop Bar KL – Cocktails
We are introduced to Idham, chief mixologist, who proudly unfurls a flag of signature cocktails that are as delightful as they are well-made. Up first is a Smoked Negroni (RM52), illuminated on a pedestal and shrouded under cloudy glass. Gin, Campari and 1757 Cinzano Rosso emerge from the smoke in a flourish of cut crystal and orange peel. Smoke hits the nose first, then the sip rolls around the tongue in turns of smoke and sweet and herbal and bitter. Truly a drink for all the senses.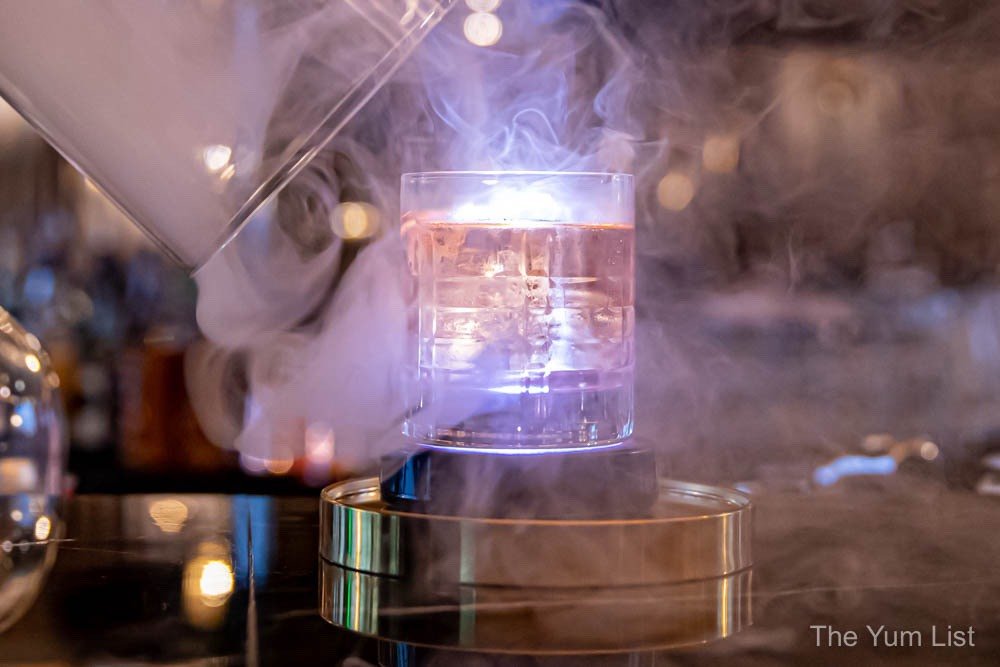 The namesake cocktail, Blue Moon (RM52), arrives in a mantle of deep purple hues and fresh thyme. From its aromatic start to the citrusy finish, this well-balanced drink blooms with petals of butterfly pea, elderflower, hibiscus and violets. Without being overly sweet, it settles like a bouquet of fresh flowers on the table.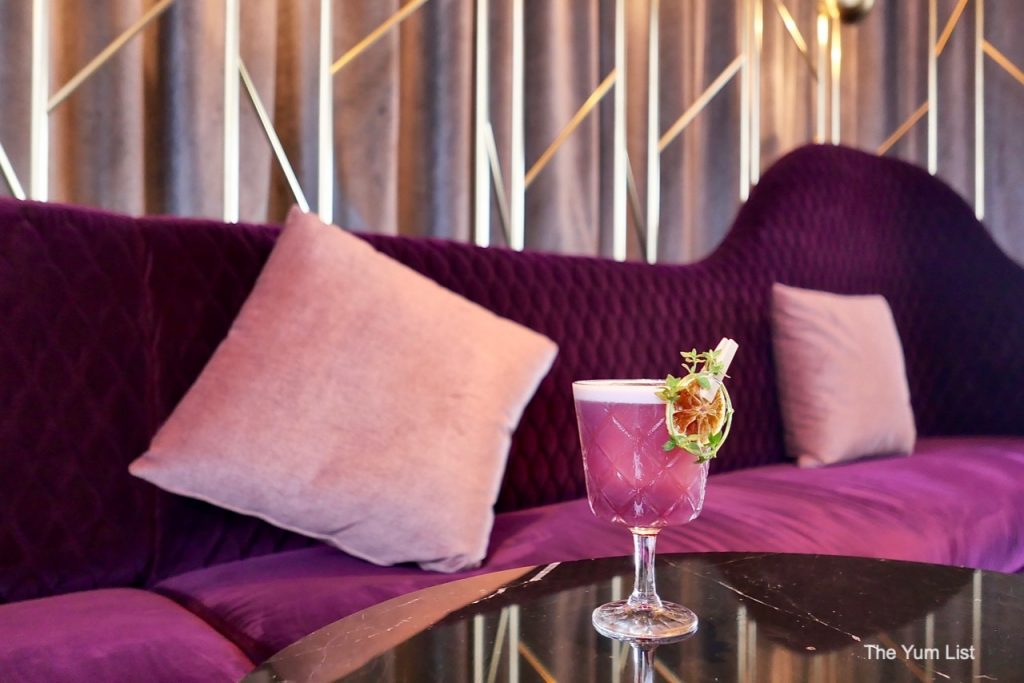 From flowers we move to fruit with the Pretty in Pink (RM 52), a rum cocktail so rife with fresh passion fruit and raspberry, it's like plucking whole berries right from the tree. Wrapped in gorgeous shades of sunset, this drink is tropical sweet and sour, delightful fire for the senses.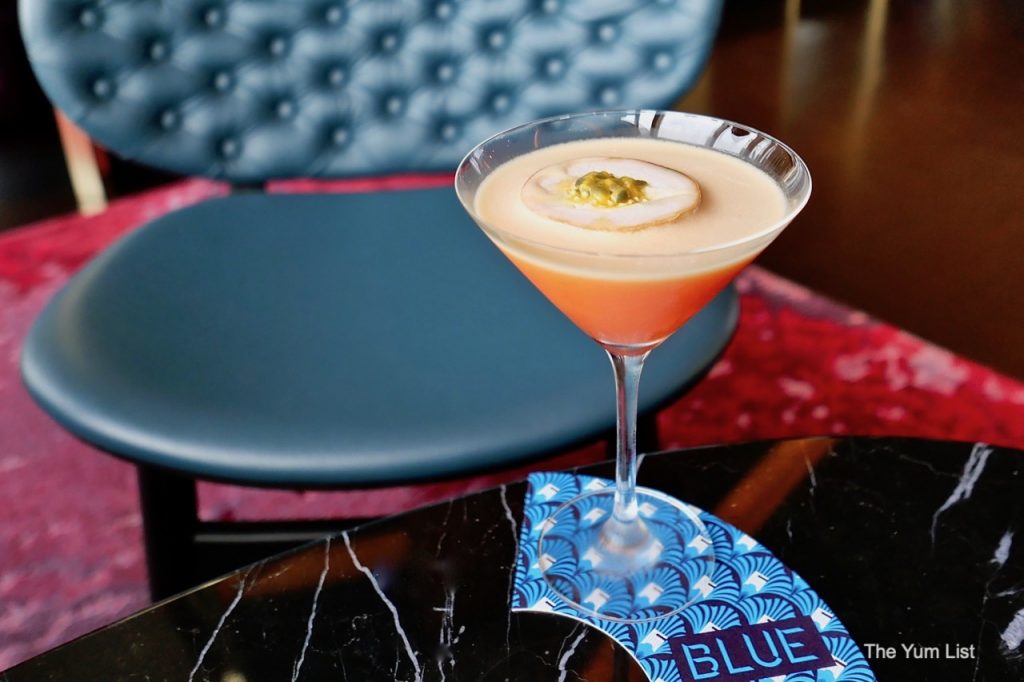 On the more traditional side, we move to one of my favourites, the iconic Manhattan (RM48). A mix of bourbon and rye is blended perfectly with Cinzano and maraschino liqueur and strained over ice. Hidden in the folds, we find notes of palm sugar and orange bitters, even a little smoke from the whiskey. This is one of the best I've had in KL.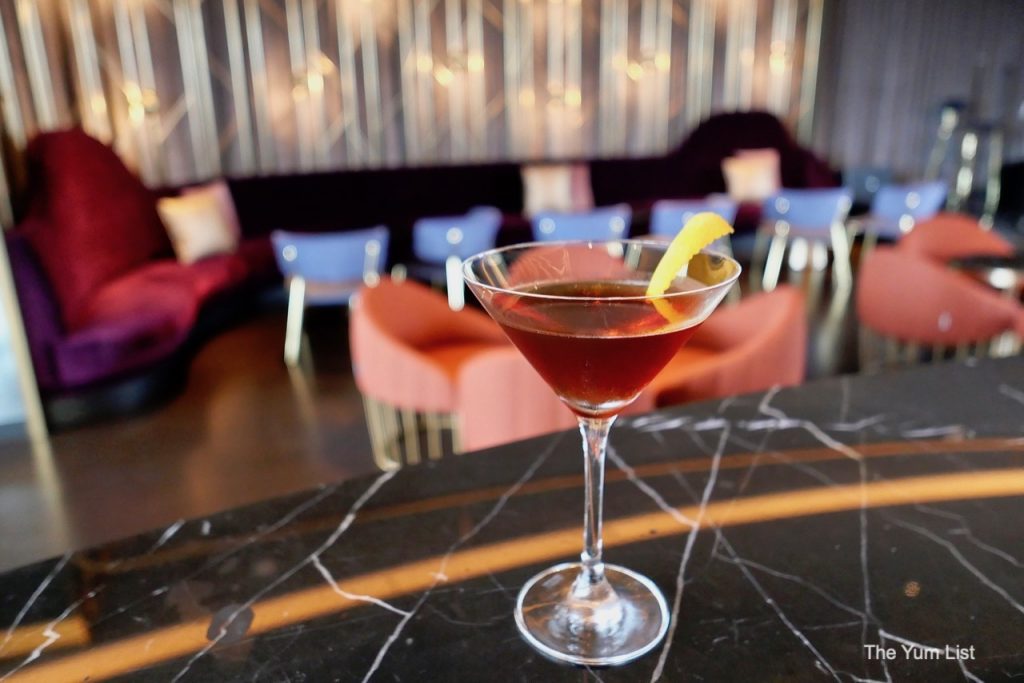 Blue EQ Kuala Lumpur Bar Bites
Drinks are not the only thing served at Blue. Guests can order food from the "snacks" menu, though these items in no way bear a resemblance to typical pub grub! The Beef Short Rib Bombas (RM48) are meaty balls in a wheat crust warmed by smoked paprika and sriracha mayo. The Corn Fritters (RM28) are crispy fingers ready for dipping in housemade guacamole, very limey and nicely textured with bits of red onion. Both plates are easily shared and fun to eat.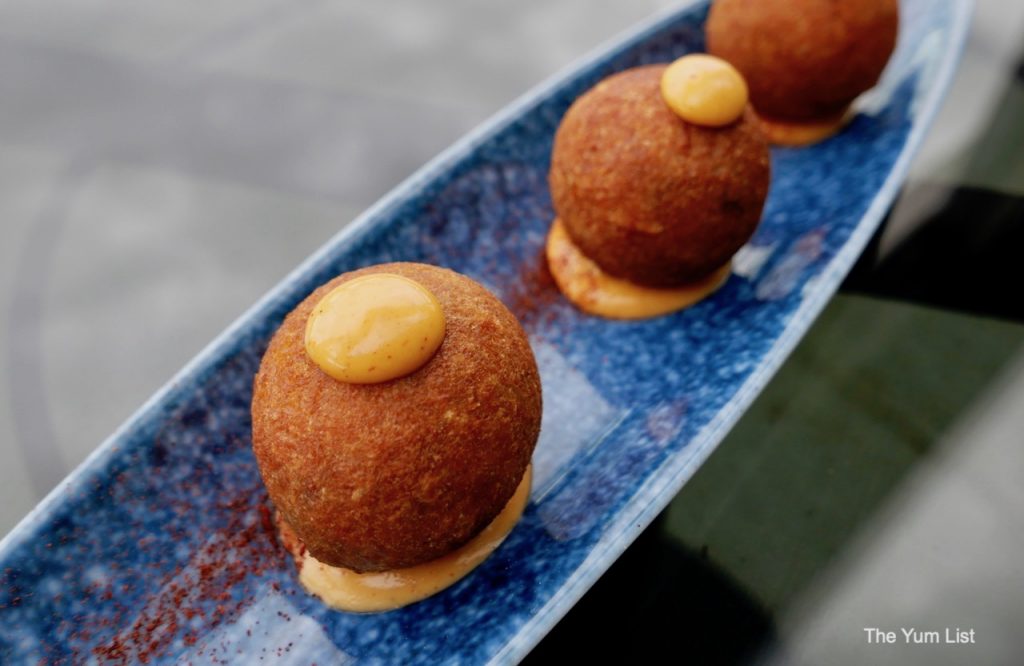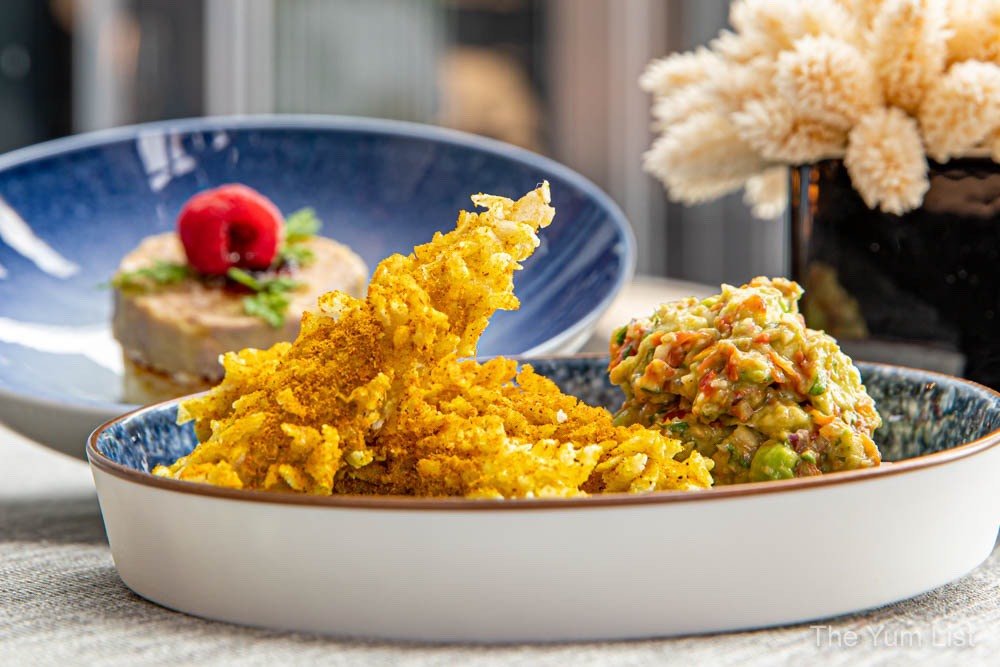 More sophisticated items include the Foie Gras Au Torchon (RM58), a thick slice of heaven atop a circle of homemade buttery brioche. A raspberry reduction adds a touch of sweetness to the rich saltiness of the foie gras, which is creamy and dense. Similarly, the platter of Malaysian Artisanal Cheese (RM58) offers a nice selection of varieties including the super creamy Ivory and a cut of goat cheese rolled in zesty pepper from Sarawak.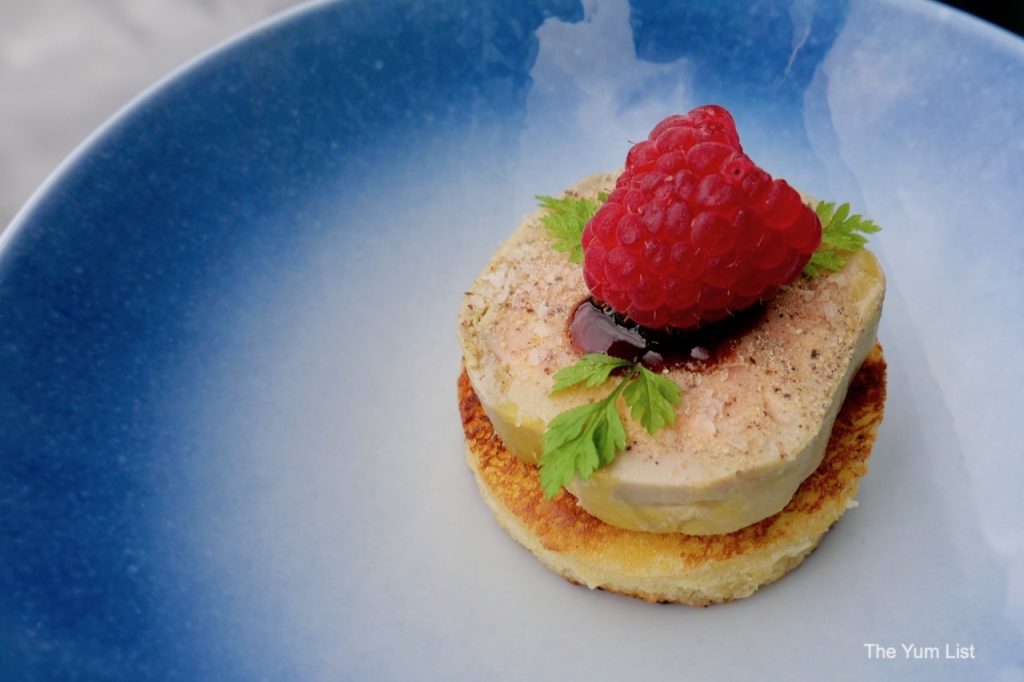 Premium Wines KL
With cheese follows wine, and Blue is fortunate to offer premium wines by the glass thanks to its proximity to the cellars of nearby Sabayon and the unique Corovan system that prevents wine from oxidizing too quickly. We first try the complex Rimapere Sauvignon Blanc 2017 from Marlborough (RM78), which brings with it a fruity bouquet and a slightly mineral finish that pairs nicely with the harder cheeses.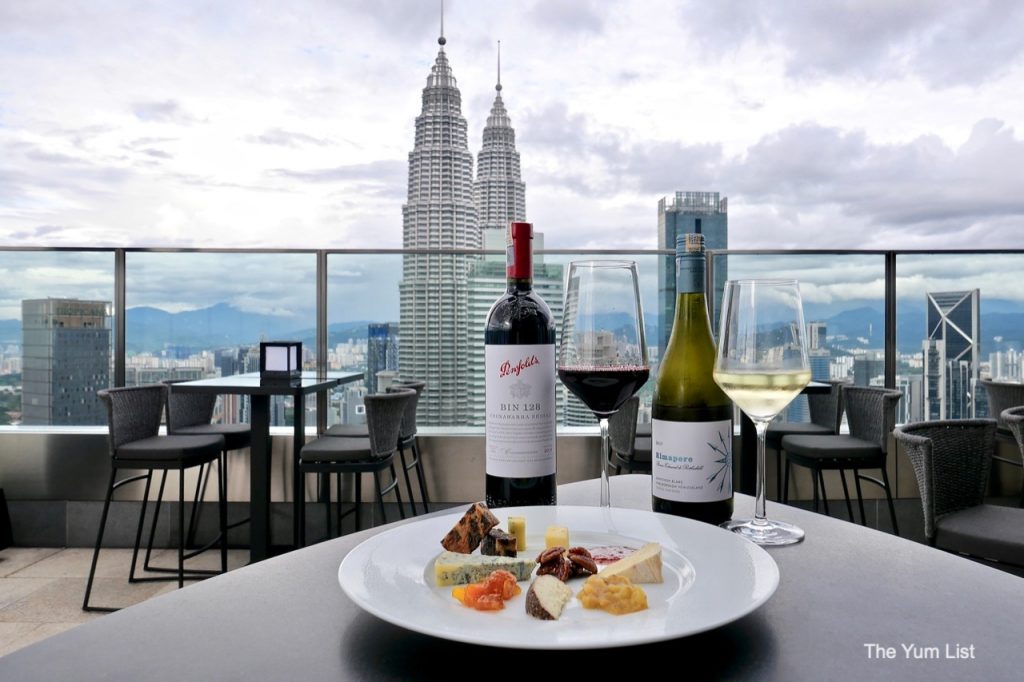 A taste of the Penfold's 2016 "Bin 28 Kalimna" Shiraz (RM93) is velvety smooth, dark with hints of chocolate and anise over aromas of berries. I prefer this one with the zest of the blue cheese, just a touch of sweetness to balance the salt. Lastly, we try Pierre Andre's 2016 Pouilly Fuisse (RM88), whose buttery colour belies a bright and crisp wine that complements the tang of the goat cheese and takes the edge off the pepper of its crust.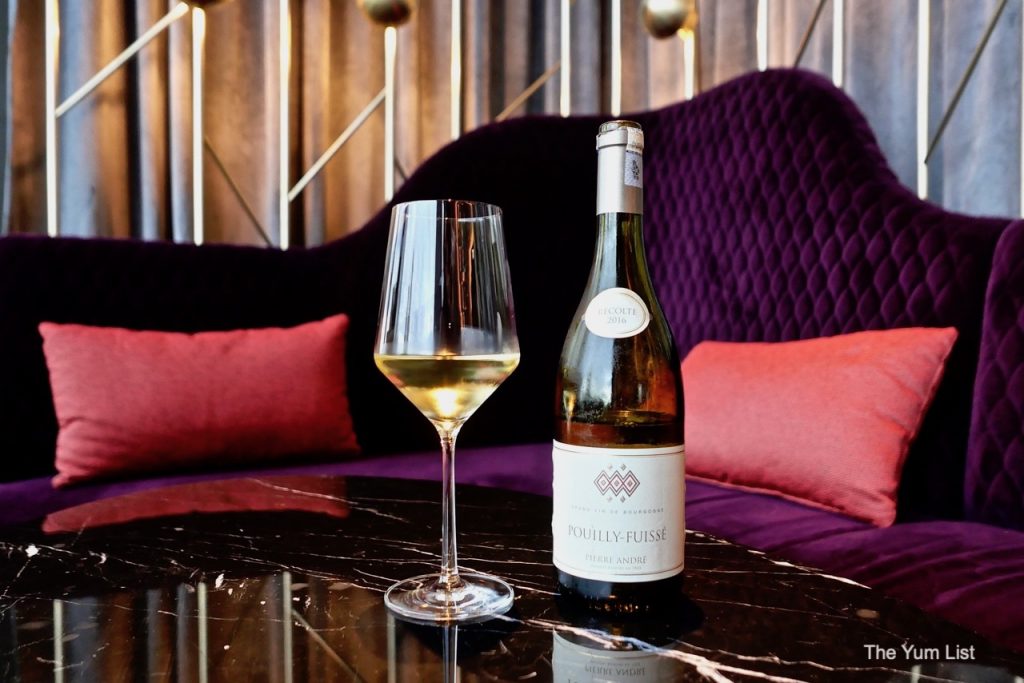 Blue EQ Kuala LumpurReview
With the lights of the city popping into view around us as the sunset wanes, I smile with appreciation at the way Blue has captured both old and new in its views and its menu. The atmosphere feels seasoned and rooted in capable hands while promising the novelty of a new view of the city. Undoubtedly worth a look-see.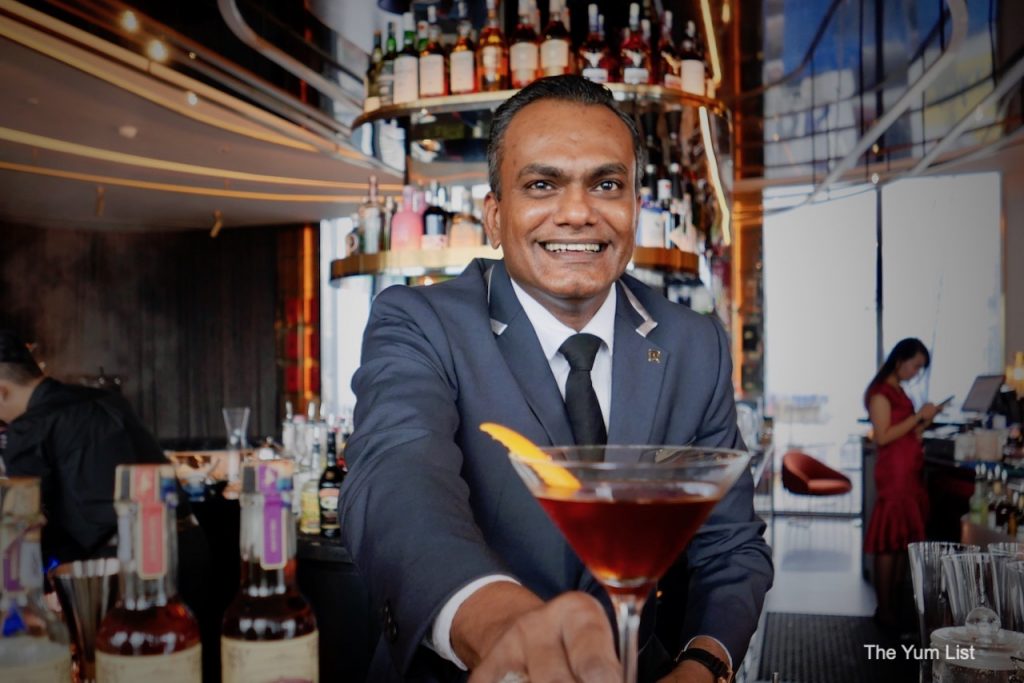 Reasons to visit  Blue EQ Kuala Lumpur: stunning views (bookmark this one for New Years!); both indoor and outdoor areas; excellent selection of craft-cocktails and the classics are done well too; access to premium wines by the glass; delicious bar snacks.
Blue EQ Kuala Lumpur, Sky51
Equatorial Plaza, Jalan Sultan Ismail
50250 Kuala Lumpur, Malaysia
+60 3 2789 7839
www.eqkualalumpur.com/dining/blue
Blue EQ Kuala Lumpur Opening Hours
Daily from 5:00 p.m. until 1:00 a.m.
Dress Code
Smart casual (no slipper, sandals or shorts)