PURO KL – Natural Wine Kuala Lumpur
Anne Adegoke Jenkins and Monica Tindall
Natural, organic, biodynamic and sustainable – they're all buzz words in the modern wine world, and PURO KL has them all. Kuala Lumpur's first dedicated natural wine bar not only offers something to the adventurous, eco and health-conscious customer but does so at very reasonable prices.
Located in REXKL, the concept is a flawless fit for its alternative-vibe surrounds. The "community-based cultural and creative hub" complements the mission of PURO KL's founders MengHow Tan and Gerald Chua. Intending to redefine wine, the duo set out to serve wines that are "expressive and earthy, that come with visible sediments, that taste ALIVE!"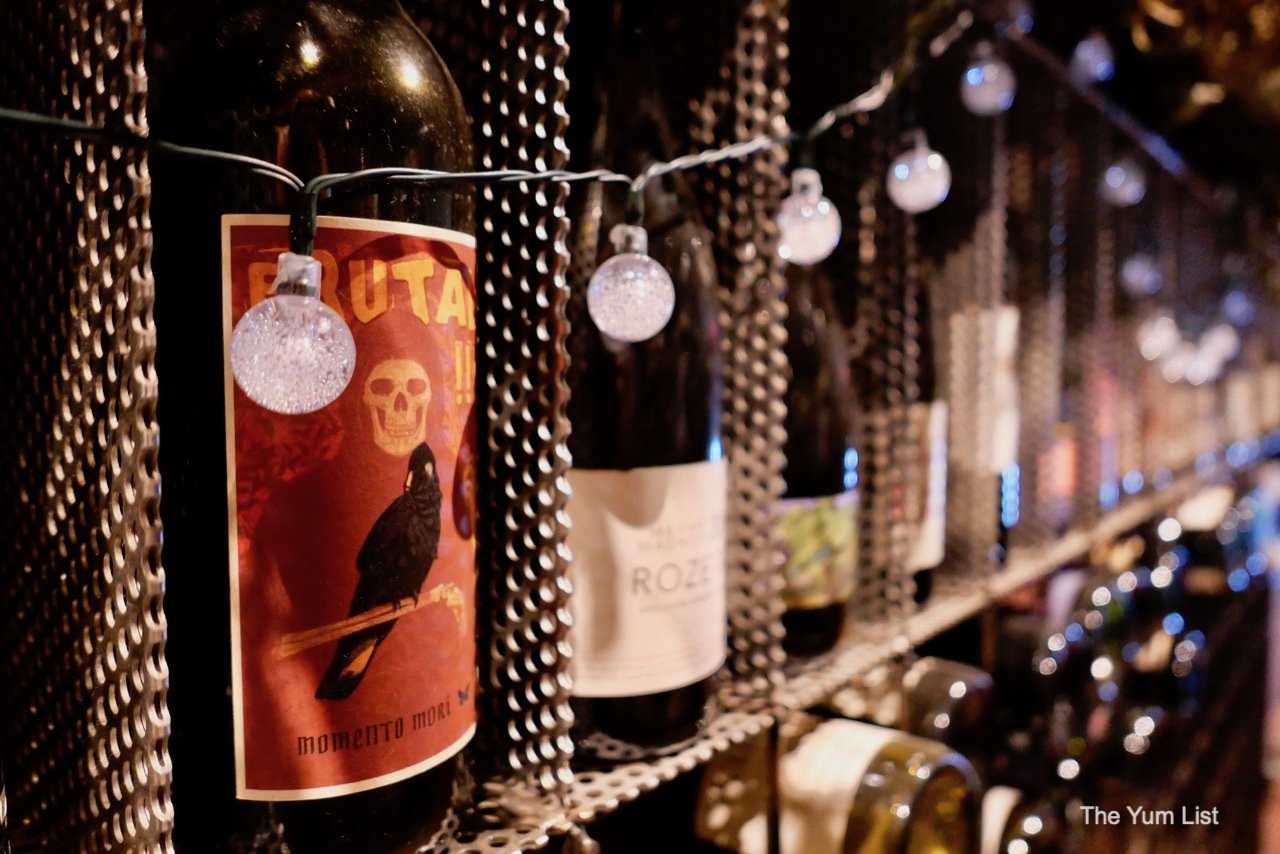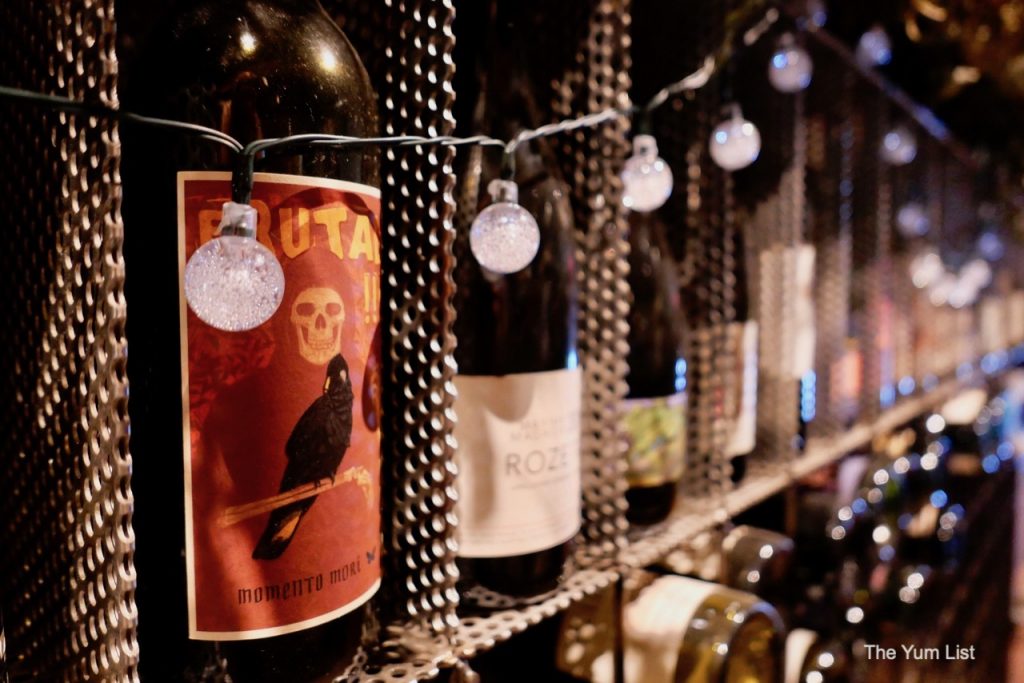 PURO KL Menu
The menu is extensive with over 70 natural wines offered by the bottle and 12 available by the glass. The generous selection by the glass is thanks to Coravin preservation system, which allows a single-serve without affecting the rest of the bottle. This product, or more pointedly, the gas canister refills are incredibly pricey. The team here, however, has their own refillable tank – an ingenious invention and a first in KL.
Domæne Gobelsburg Kamptal Grüner Veltliner 2017
By Michael Moosbrugger
Eager to broaden our palates, we focused on the "wine by the glass" menu during our visit to PURO KL. Grüner Veltliner, Gobelsburg- Kamptal (75ml RM 15, 150ml RM 30) is first on the list and a winery that Mon has just happened to have visited. This Austrian white played slight notes of pear first sniff. The aroma intensified with a swirl, and we were eager to have a taste. It was a juicy, yet light on its feet with hints of citrus and herbs.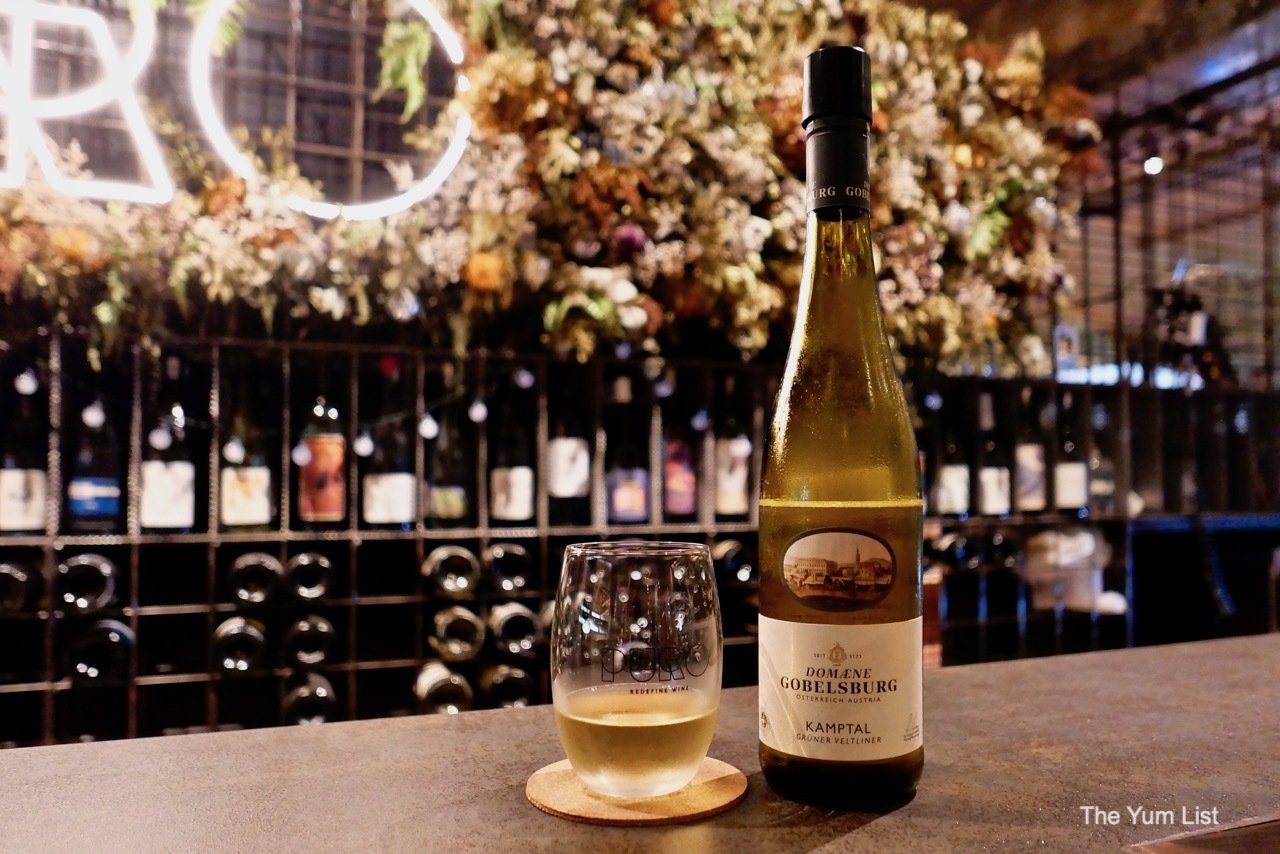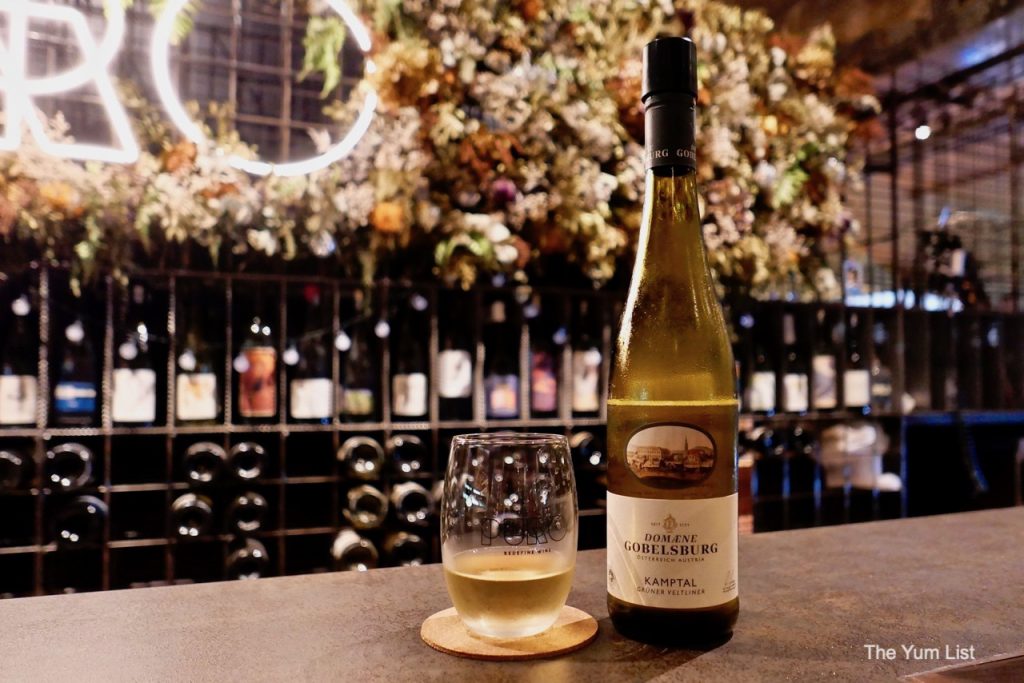 Chȃteau De Roquefort, Petit Salé 2018
By Raimond de Villeneuve
Hailing from Provence, Chȃteau De Roquefort Petit Salé 2018 (75 ml RM 17, 150ml RM 34) is a biodynamic, natural, light white. A blend of Clairette and Vermentino, it was pale in colour but more substantial than the GV. A bouquet of white peach and lemon preceded a savoury palate that lingered delightfully on the tongue.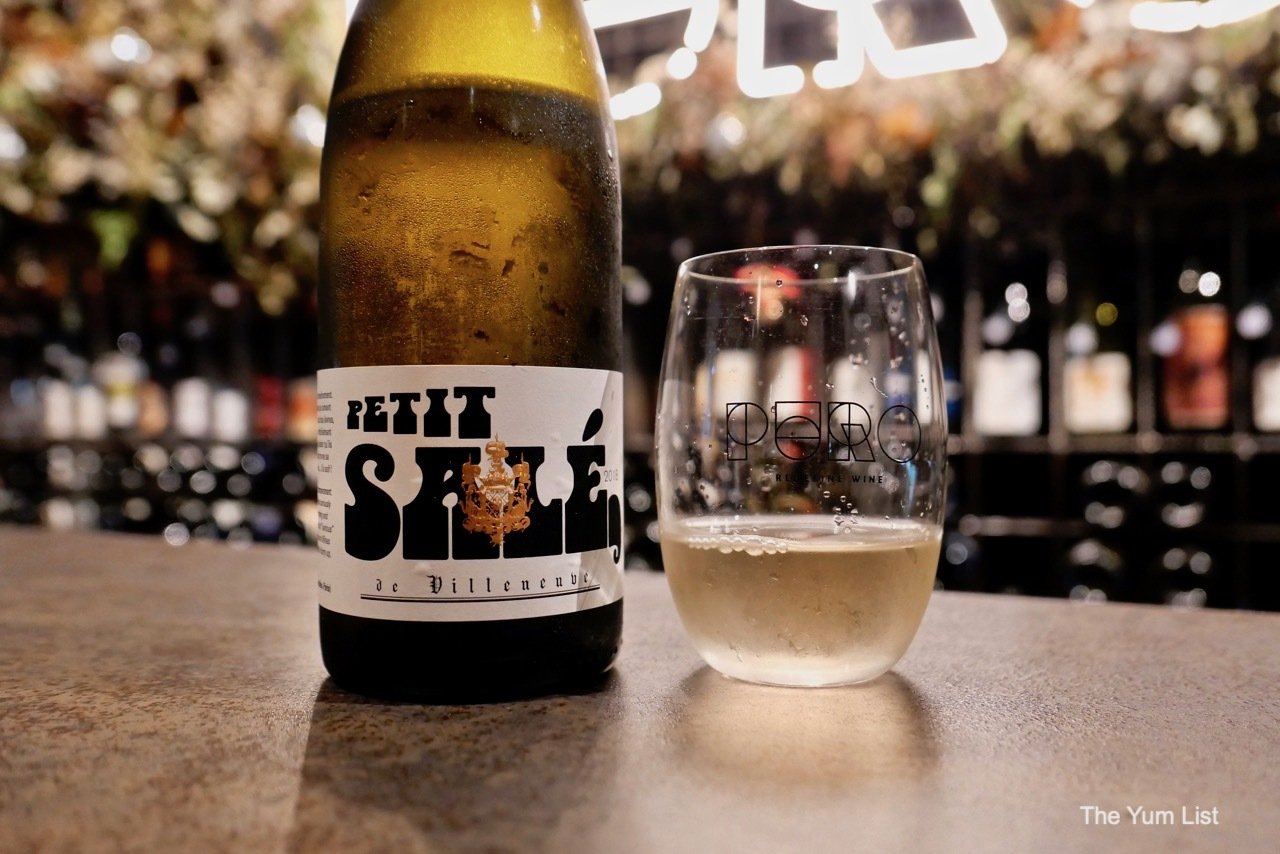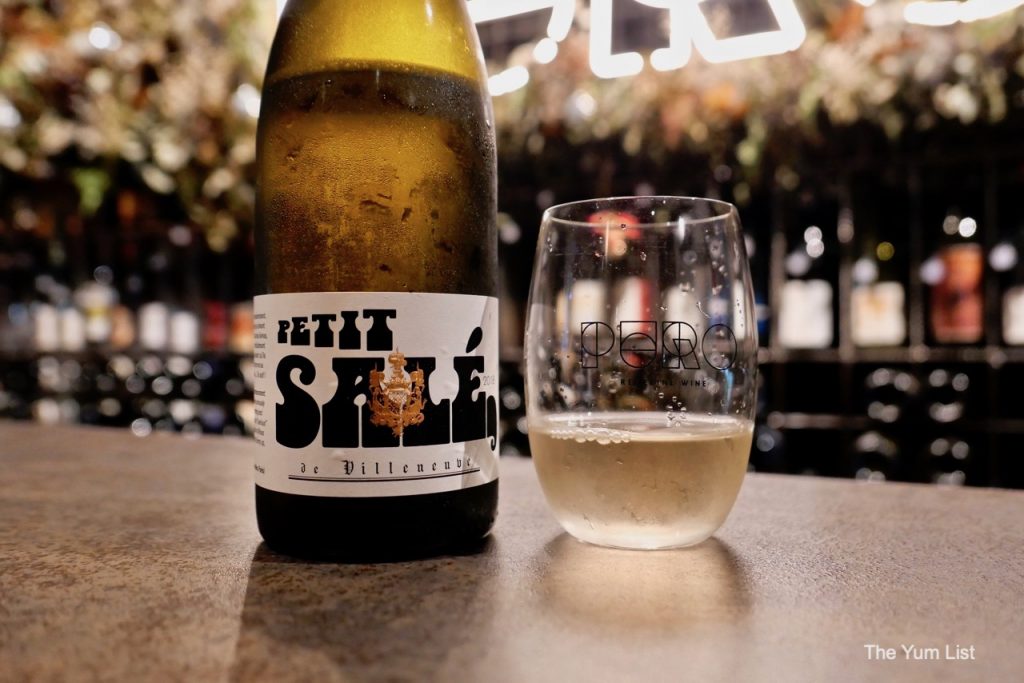 Smallfry, Tangerine Dream 2018
By Wayne Adherns & Suzi Hider
Our third tasting, the Smallfry Tangerine Dream 2018 (75ml RM 22, 150ml RM 44), is what many think of when talking about natural wines. A skin-contact or orange wine, white grapes have been allowed to ferment with the skin on, which gives the distinctive dark-honeyed hue. We noticed citrus, spice and a little earthiness on the nose. It's full in the mouth and layered. It does better allowed to breathe for a bit, so savour this over long conversations with your mates.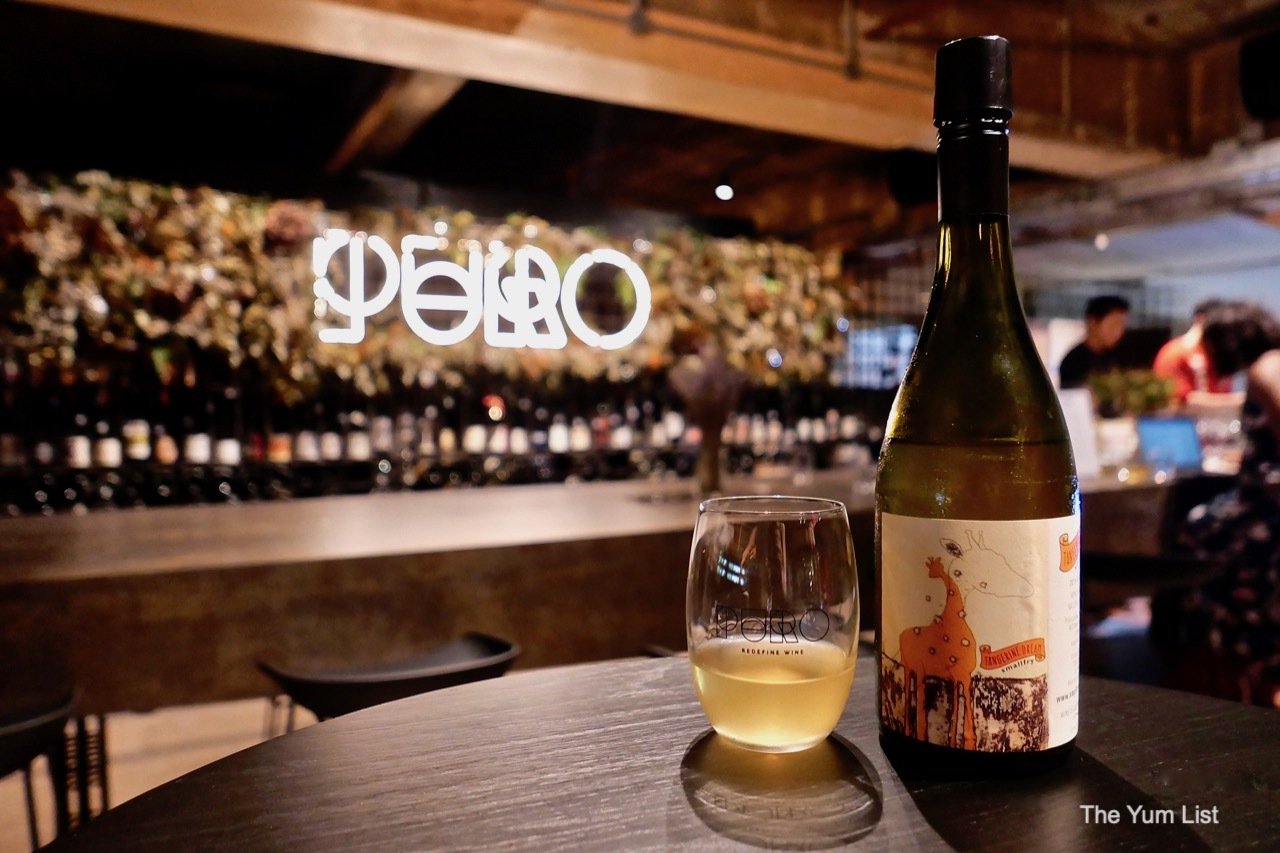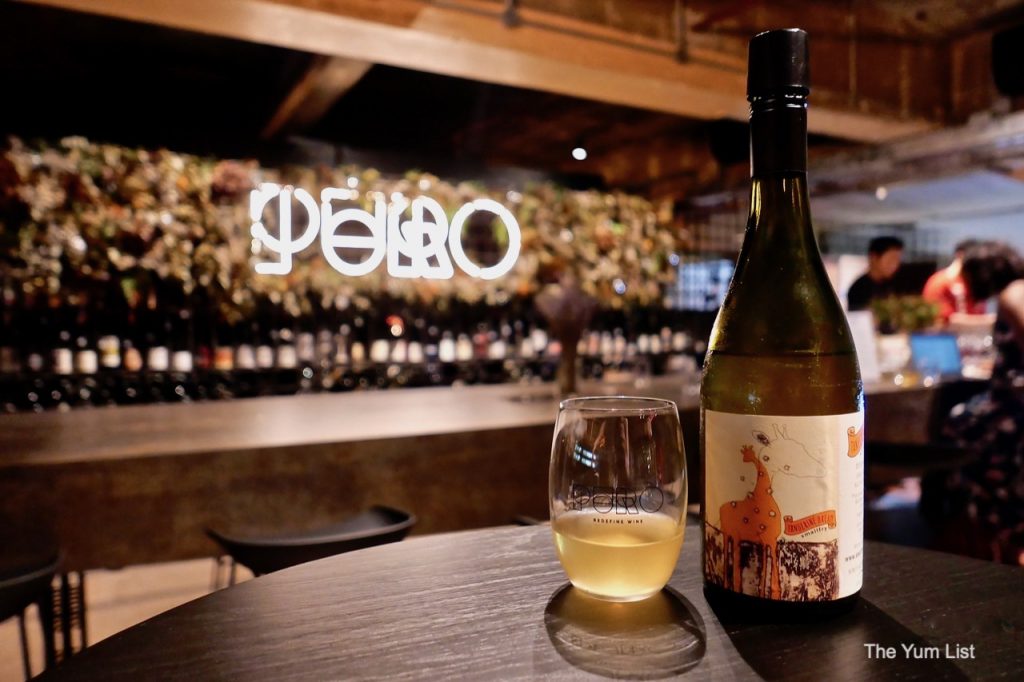 Natural Wine Bar KL – Insect Snacks
A wine bar must have snacks, but what should a natural wine bar serve? Have you heard the saying that "insects are the protein of the future?" Well, in full revolutionary style, PURO KL serves Ento's Black Soldier Fly Larvae in three flavours. They're crunchy, and if you close your eyes, could be anything deep-fried.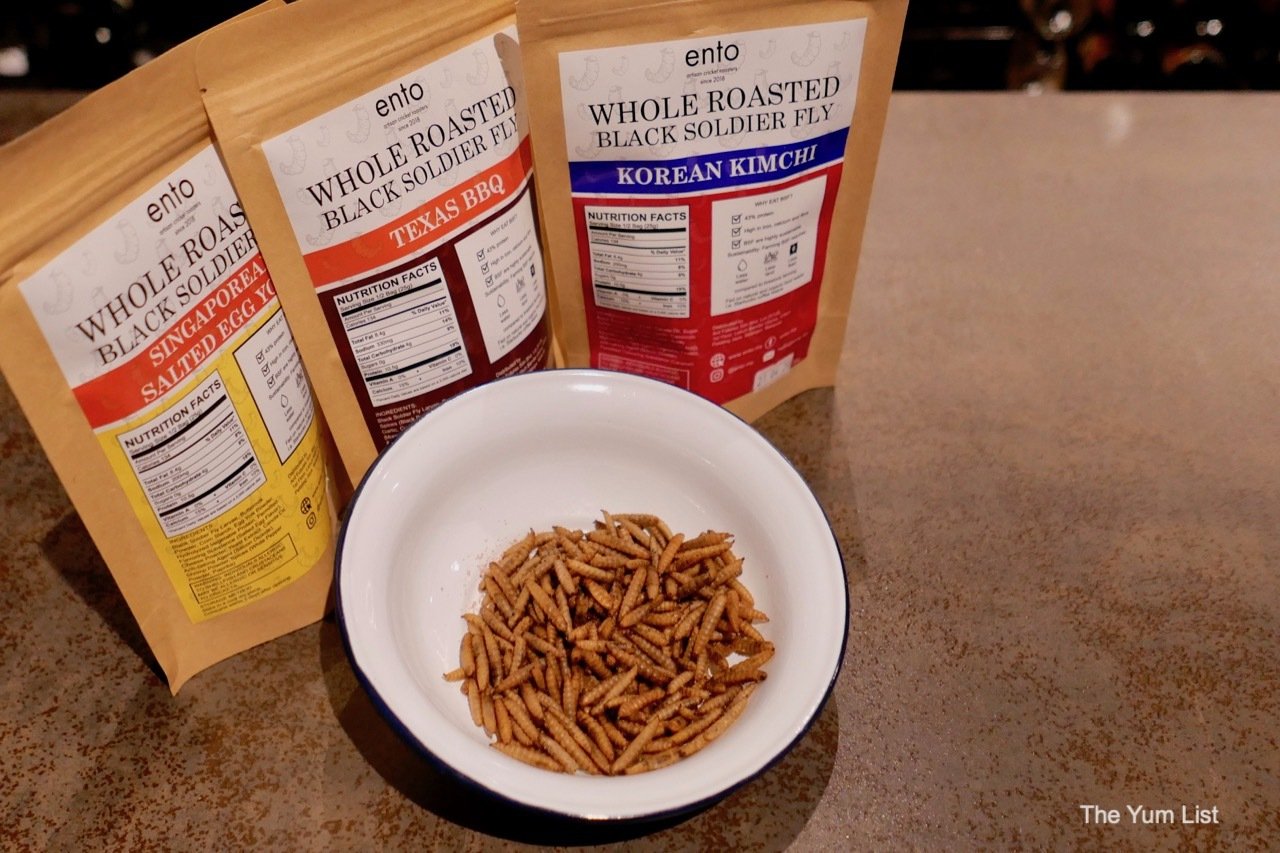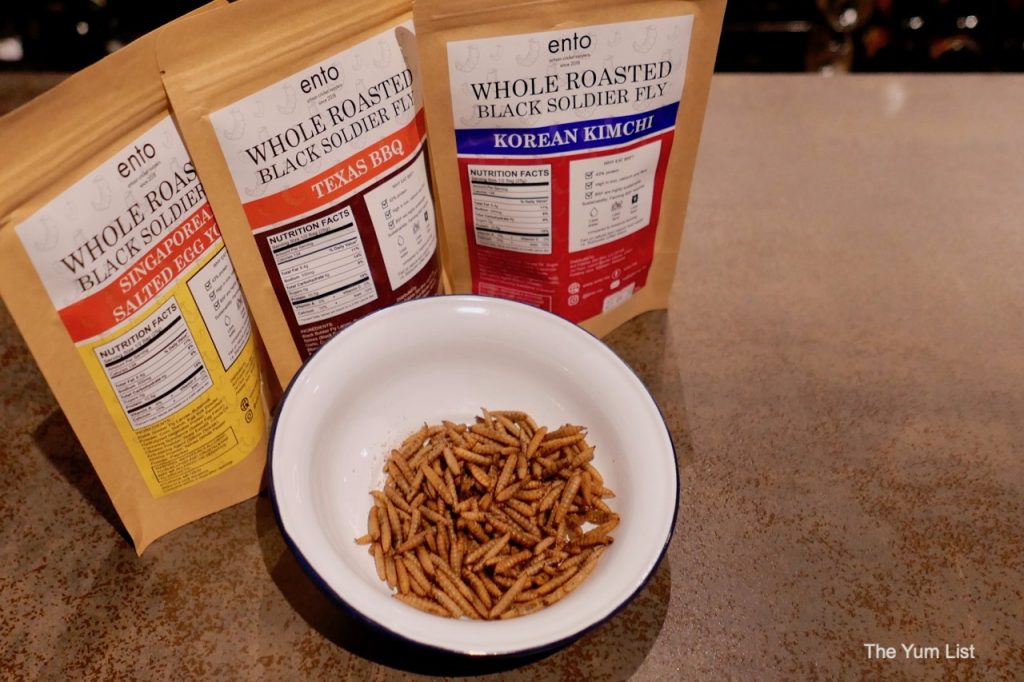 La Roche Buissière, Petite Jeanne 2017
By Antonine & Laurence Joly
Moving to red and clearing our teeth of insect remains, La Roche Buissière, Petite Jeanne 2017 (75 ml RM 19, 150ml RM 38) from the Rhône was highly inviting. This grenache is unfiltered, unfined, uses low amounts of sulphate and was fermented spontaneously. It's full, yet light, with earth, fruit and a hint of cranberry. Both Mon and I found this a real thirst-quencher.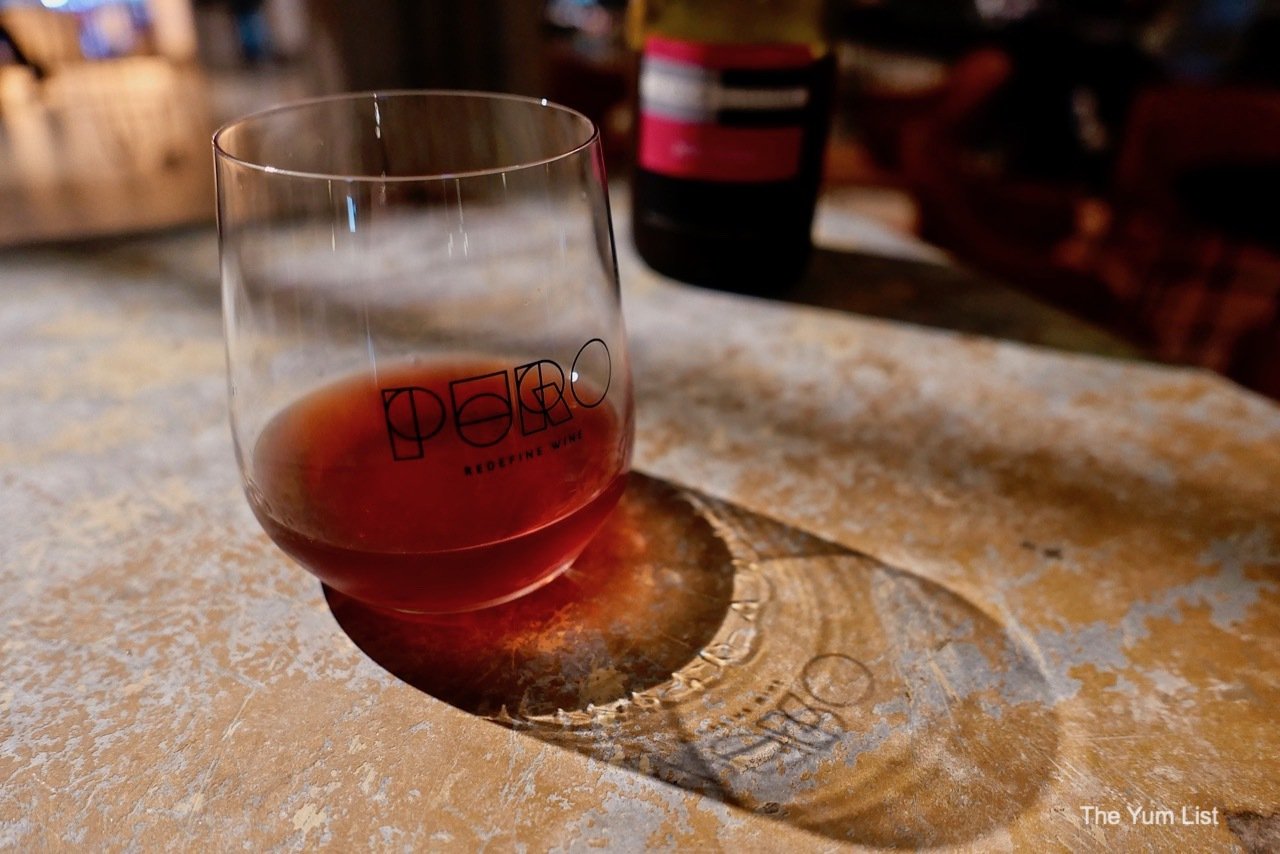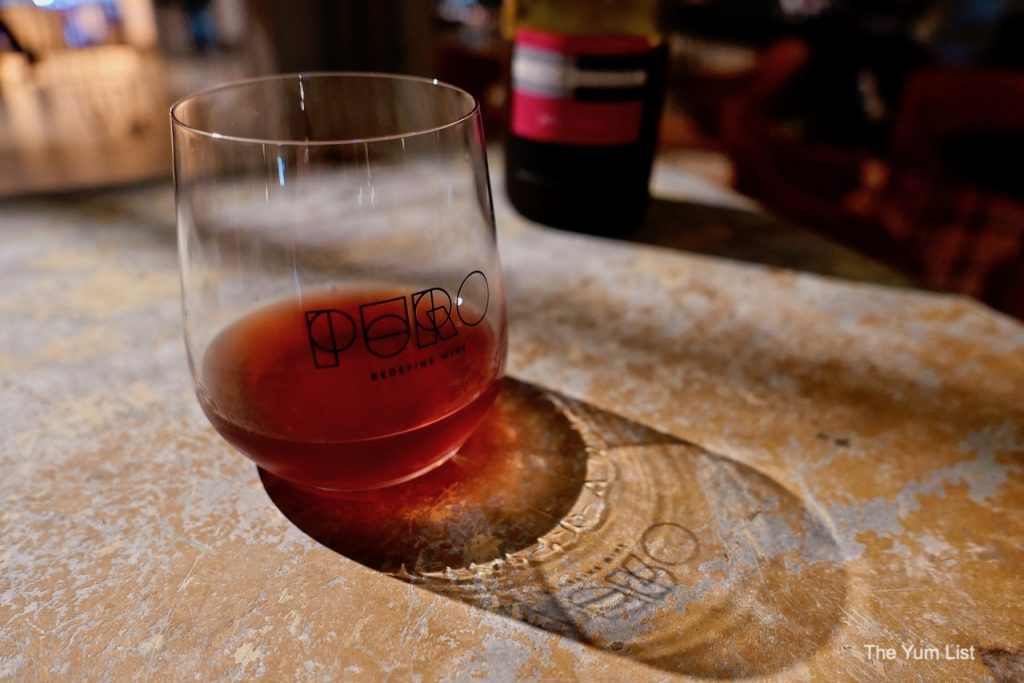 Saint and Scholar Pinot Shiraz 2018
By Stephen Dew & Reid Bosward
Saint and Scholar Pinot Shiraz 2018 (75ml RM 17, 150ml RM 34) seduced us with an accent of mixed berries. While the pinot noir dominated the nose, the Shiraz was master of the palate offering plenty of fruit and a lingering conclusion. The team at the winery go to great lengths to make the purest of wines and are in constant pursuit of working sustainably.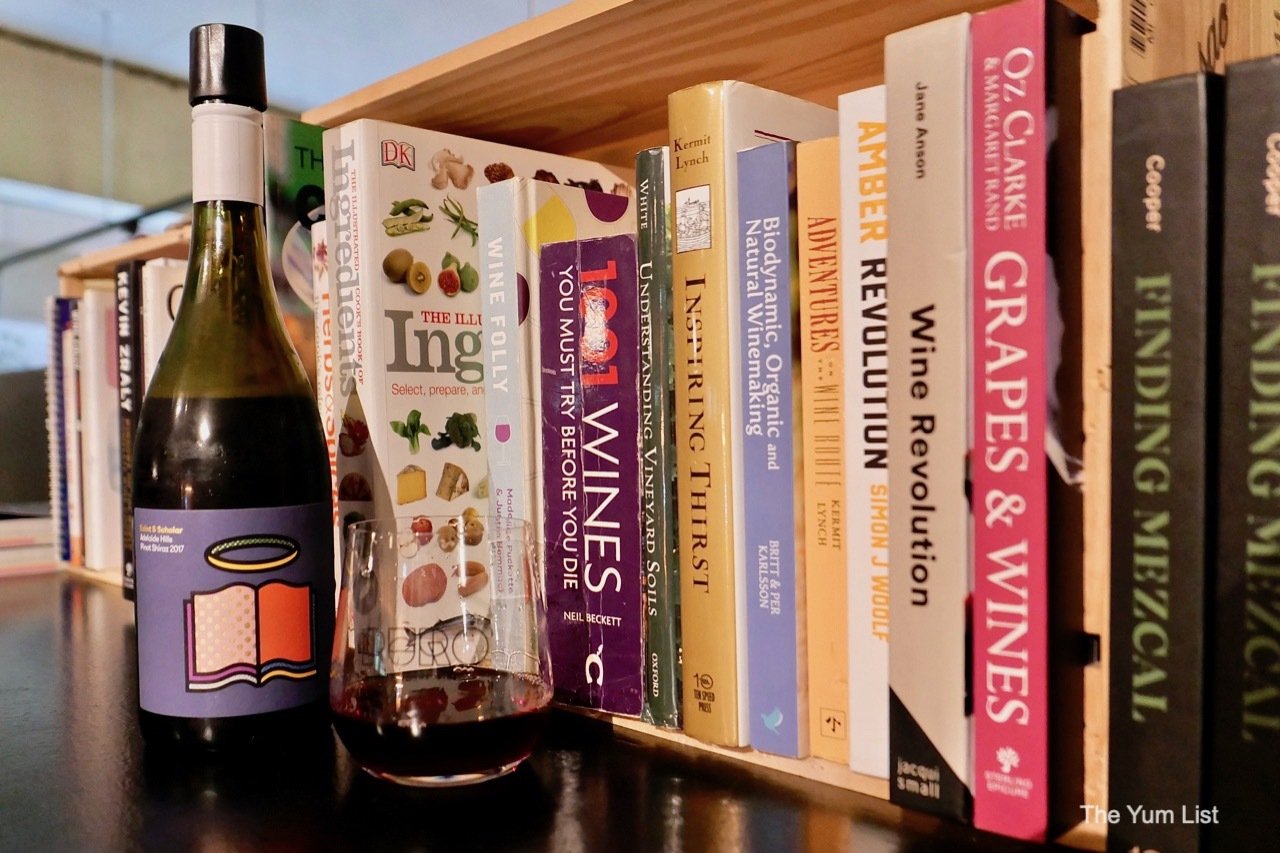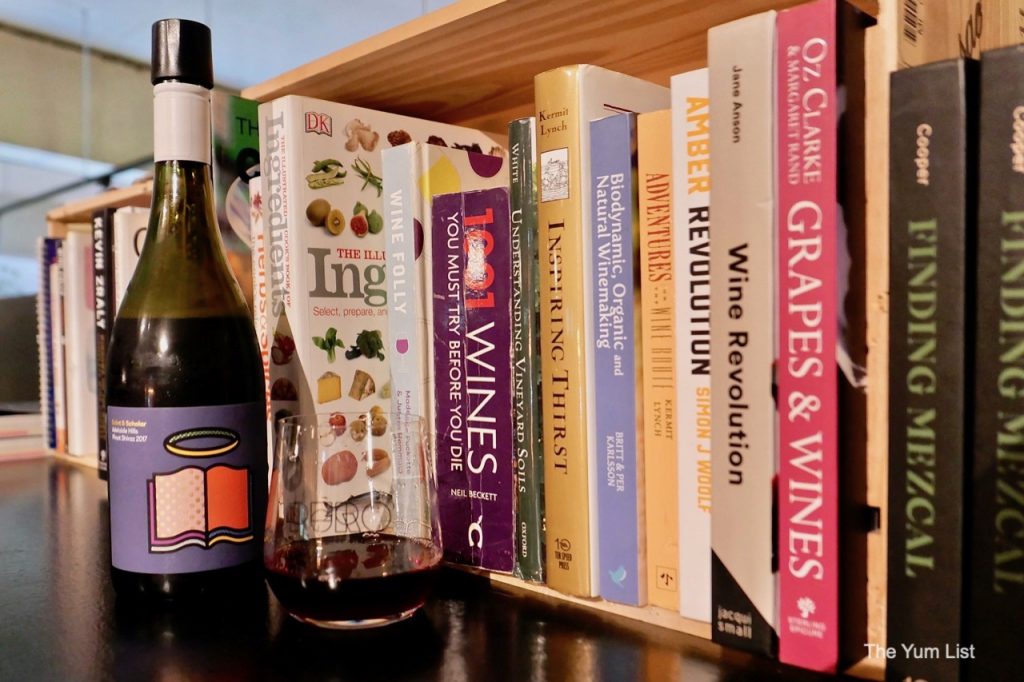 Domaine Breton La Dilettante Rouge 2016
By Catherine & Pierre Breton
The biodynamic Domaine Breton La Dilettante Rouge 2016 Cabernet Franc (75ml RM 22, 150ml RM44) originates from the birthplace of the grape, Loire. Although it was a sharp tap on the nose, once sipped, the wine played lightly with our taste buds. The brighter notes of the wine tasted different to each person. Anne got bubblegum, while Monica picked up green peppercorns with earthy undertones.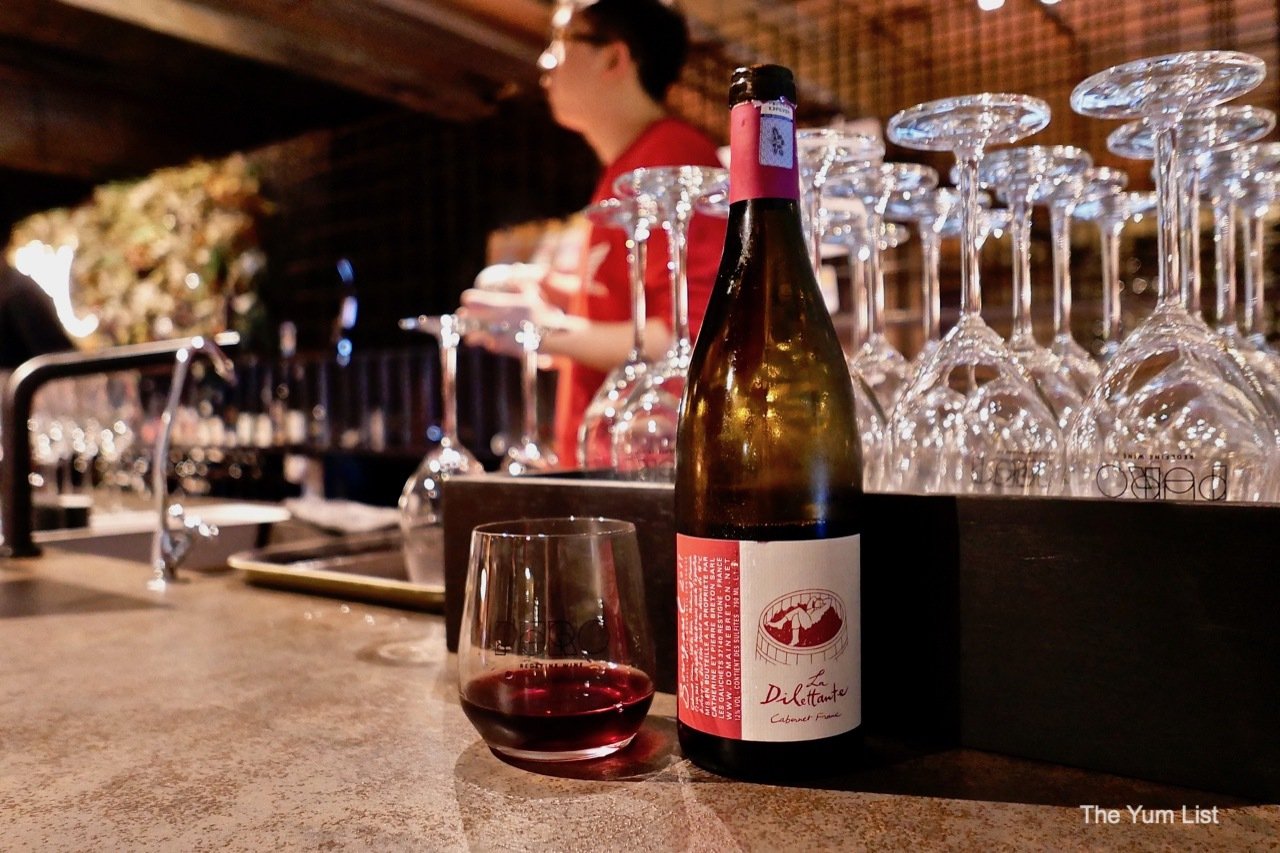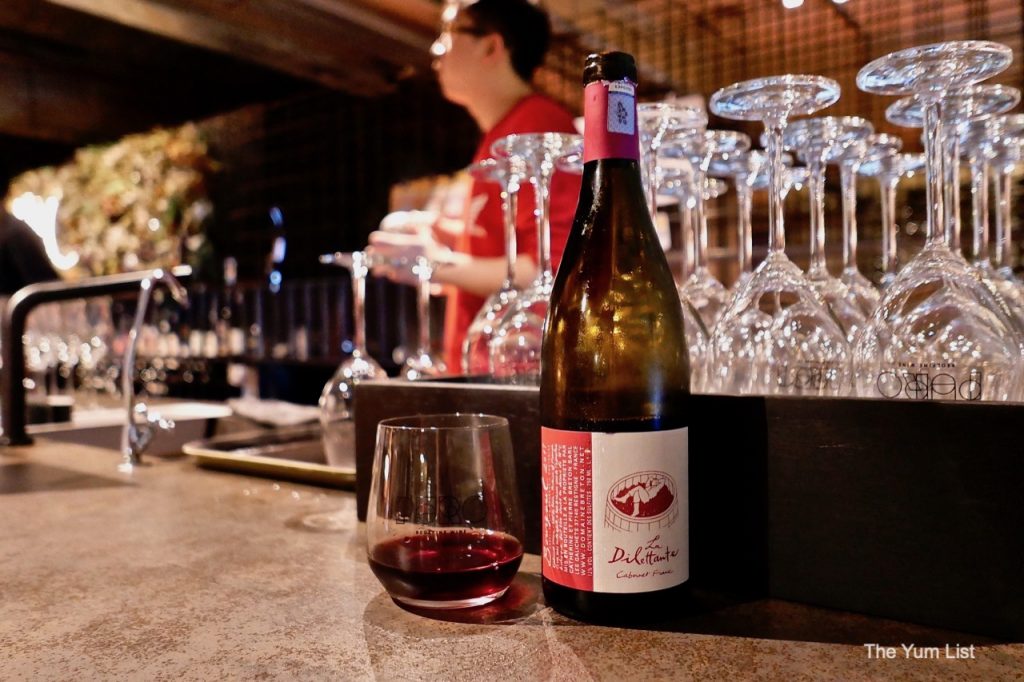 La Prova Rosso 2016
By Sam Scott
The sustainably produced Australian red, La Prova Rosso 2016 (75ml RM 18, 150ml RM 36), was born of a multi-regional blend. The winemaker, Sam Scott, is a big lover of Italian grapes, hence the inclusion of Sangiovese, Nero d'Avola, Lagrein and Primitivo. It offers structure, fragrance and a big juicy finish.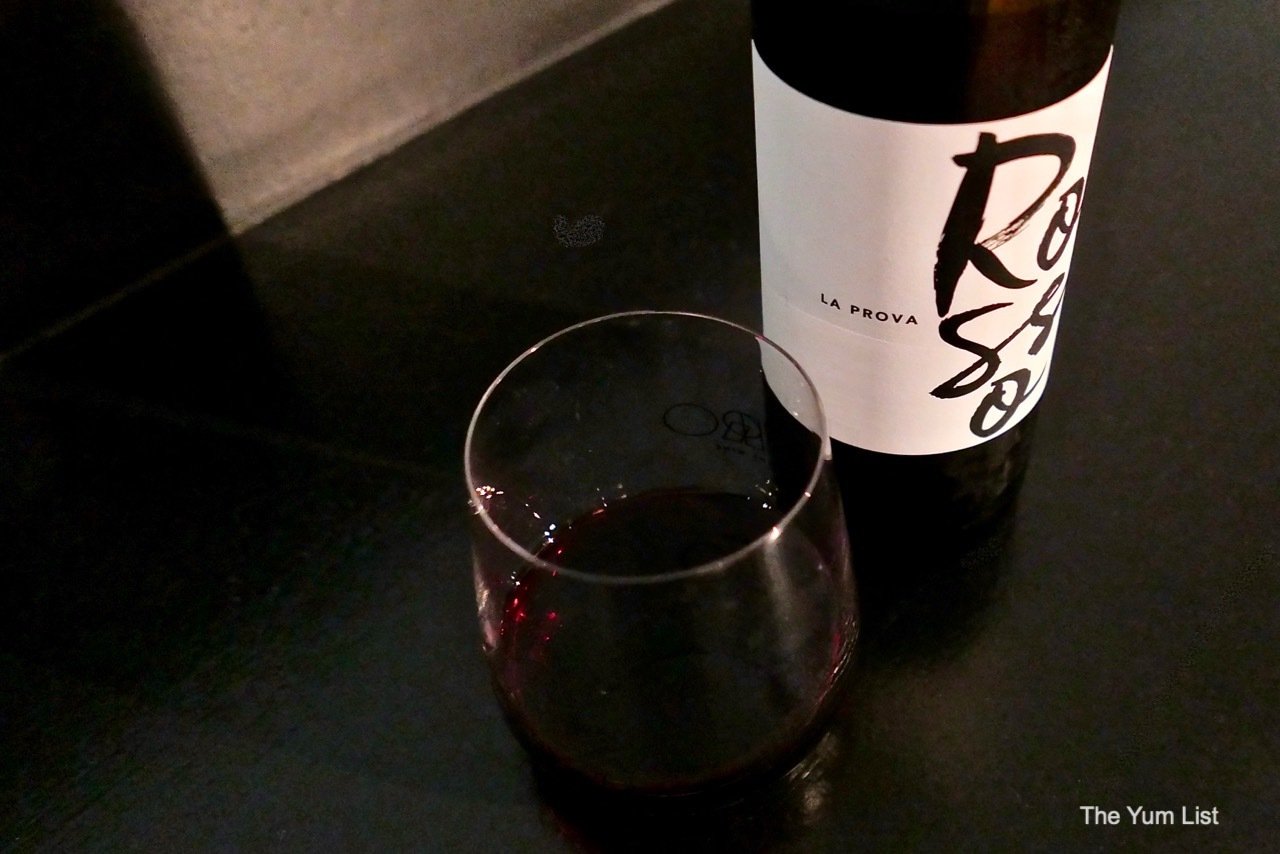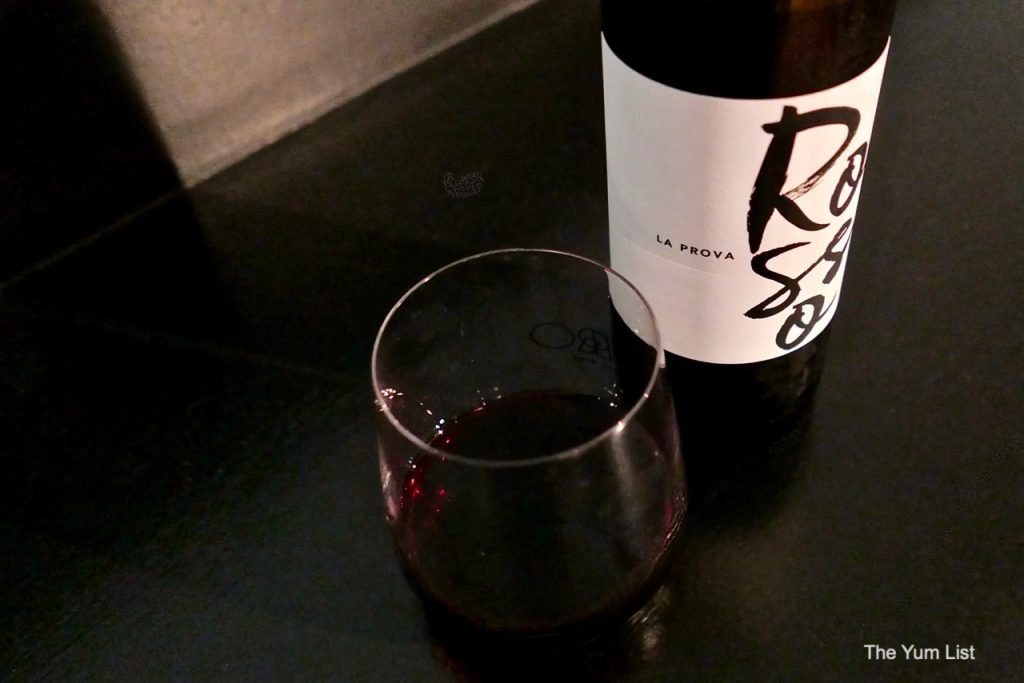 Bodegas Pittacum Petit Pittacum 2018
By Terras Gauda
Bodegas Pittacum Petit Pittacum 2018 (RM145 bottle), grown in Galicia, Spain, was a well-developed and full-bodied wine that spoke relaxation. It reminded Anne of a lighter malbec, which could easily be consumed in the sweltering heat of Kuala Lumpur. The distinctive flavour was due to the Mencia grape, which produced luscious fruit aromas and a smooth, juicy palate. Indigenous to this region, it is versatile working with a variety of mains such as poultry, rice, and octopus.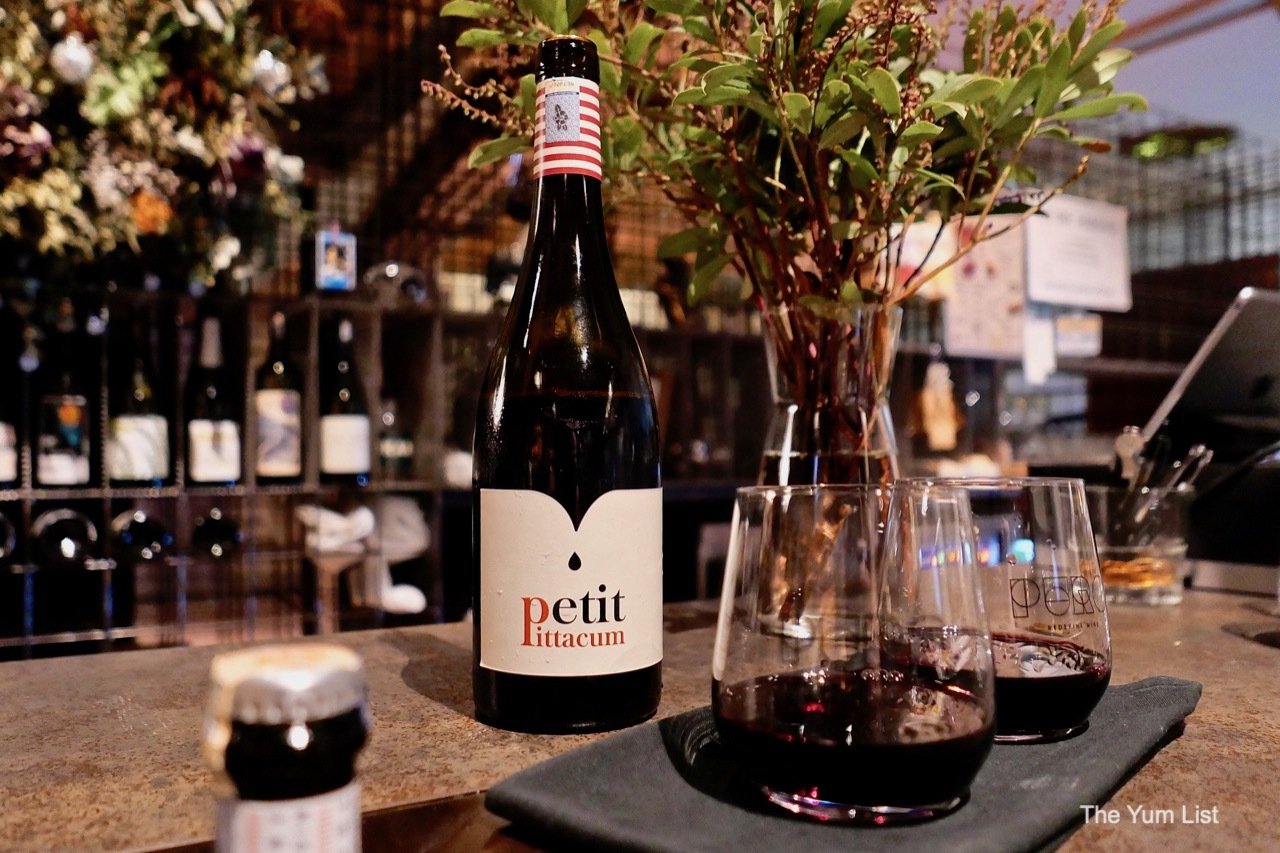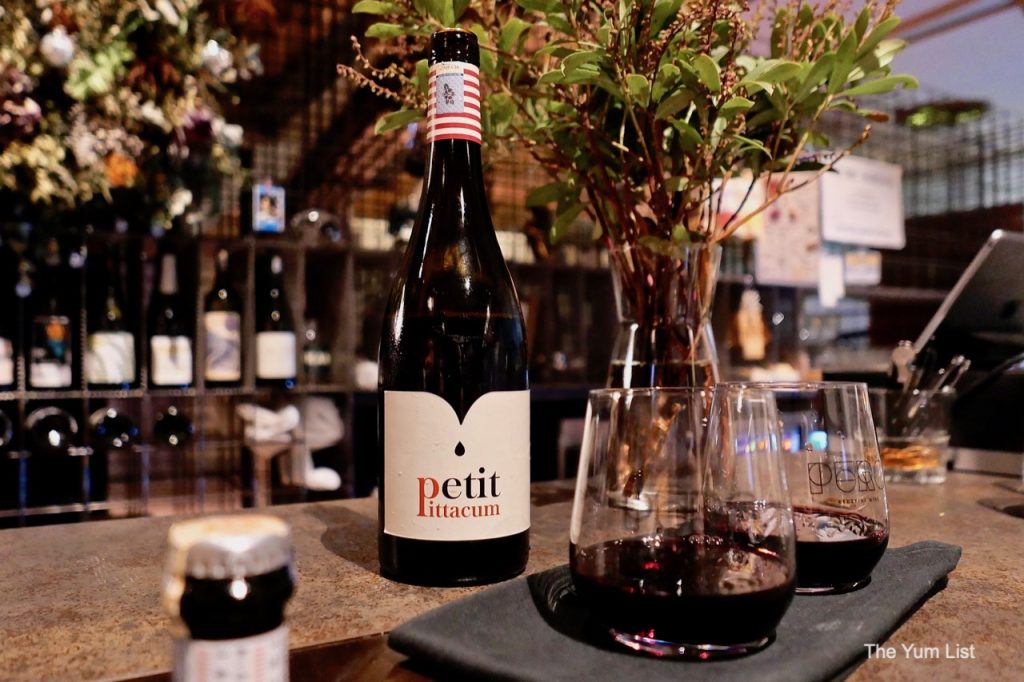 La Chartreuse V.E.P. Jaune
By Chartreuse Monks since 1840
To finish off an evening or mix up a tasting, PURO KL has several digestives. La Chartreuse V.E.P. Jaune (RM22, 30ml, RM770, 1000ml) was our bitter-sweet conclusion. The sharp notes of this herb-based liqueur are softened with a honeyed texture and sweetness. Including 130 secret plants and flowers, the recipe has been crafted for generations and is a well-kept secret. It's best served icy cold.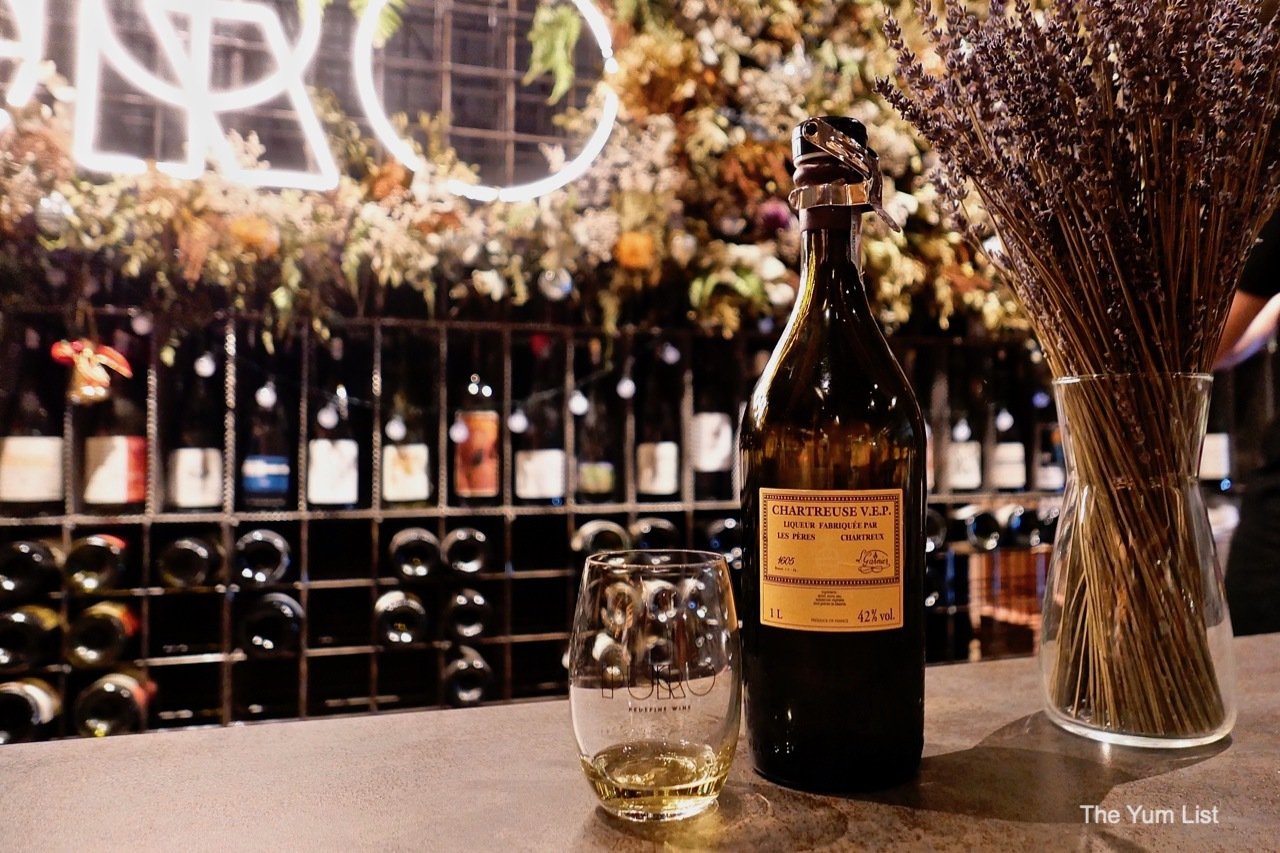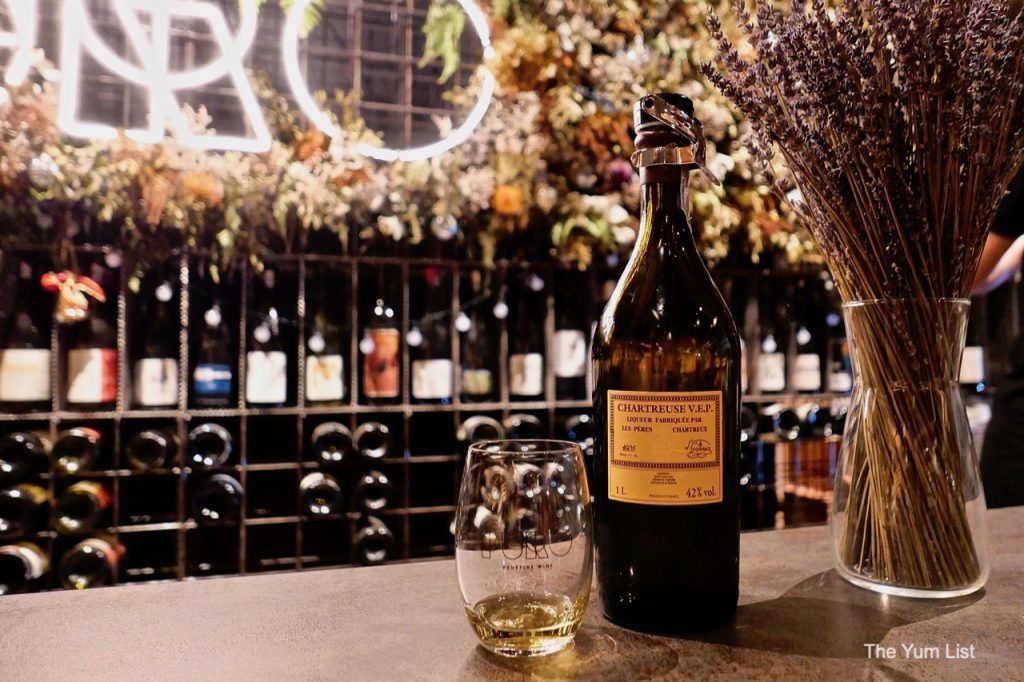 PURO KL Review
The dynamic team at PURO KL have sourced an extensive range of affordable, natural wines, and created a relaxing and hip environment in which to enjoy them. It's certainly one of the most exciting openings in KL this year, and we look forward to what they will contribute to the bar scene in 2020.
Reasons to visit PURO KL: a natural wine bar in a hip part of town with an abundance of reasonably priced wines, both by the glass and the bottle.
PURO KL – Natural Wine Bar
1st Floor, REXKL
80, Jalan Sultan, Chinatown KL
50000 Kuala Lumpur, Malaysia
+60 19 276 9576
www.facebook.com/PuroKualaLumpur
PURO KL Opening hours
Tuesday to Friday: 5 pm – 11:30 pm
Saturday: 3 pm – 1 am
Sunday: 3 pm – 11:30 pm
More on Kuala Lumpur's wine scene here.
Also, if you've read to the very end, I'll let you in on a little secret. The cool room out the back makes a nicely-chilled event space/ VIP room for a sneaky tasting on a hot day.