Frediani's Market and Deli Bangsar
Monica Tindall
From a team that supplies a massive 72 000 fresh food items made-from-scratch a week to the KL market, comes Frediani's Market and Deli in Bangsar. This supplier of ready-to-eat food products in Malaysia has an excellent reputation for producing fresh, high-quality goods using only the finest ingredients. With their overwhelming popularity, it's no surprise that bricks and mortar space would soon be demanded.
Frediani's Market and Deli is on the same strip at McDonald's on Jalan Telawi 5 in Bangsar. The corner lot offers both indoor and outdoor seating and is suited for dine-in or take-away – or both. We have trouble resisting the deli counter and have already eyed off several items suitable for New Year festivities. A giant blackboard invites guests to sign their name and also keeps littlies occupied for a good chunk of time. And, it's pet-friendly too – your family's furry friends are welcome on the sheltered outdoor patio.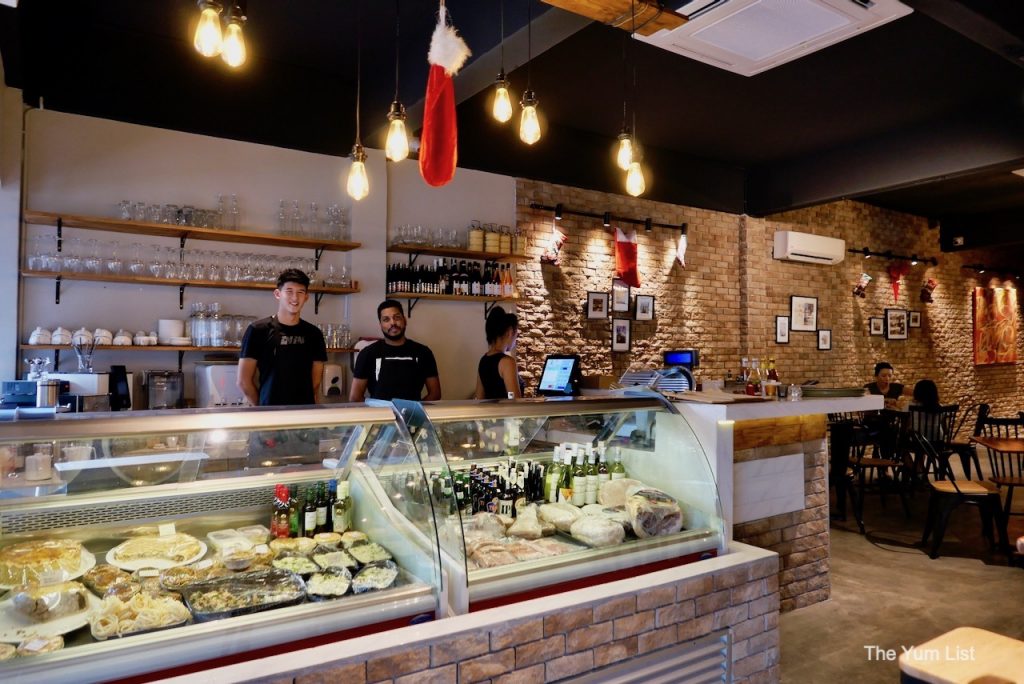 Frediani's Market and Deli Menu
Frediani's Market and Deli serve breakfast, lunch and dinner, and the team are loud and proud about making everything from scratch. Sausages, bread, pastries, sauces, dressings, and so on are all made from the very beginning. Recipes are Anglo-Italian inspired due to Chef Neil Frediani's English-Italian upbringing. While we do love Italian, there is plenty of that around town, and so today we focus more on the Anglo section of the menu.
Drinks
A handful of bottled beer, craft beer and wine by the glass and bottle provide a one-page alcoholic drinks list. Of course, there's soft drink, tea and coffee too but we're here on New Year's Eve, so there's no chance of that. House wine (RM29+), comes in red or white with an Aussie Willowglen de Bortoli Merlot or Chardonnay. If you'd like to bring something a bit more special, corkage is charged at RM55 for wine and RM65 for spirits per bottle.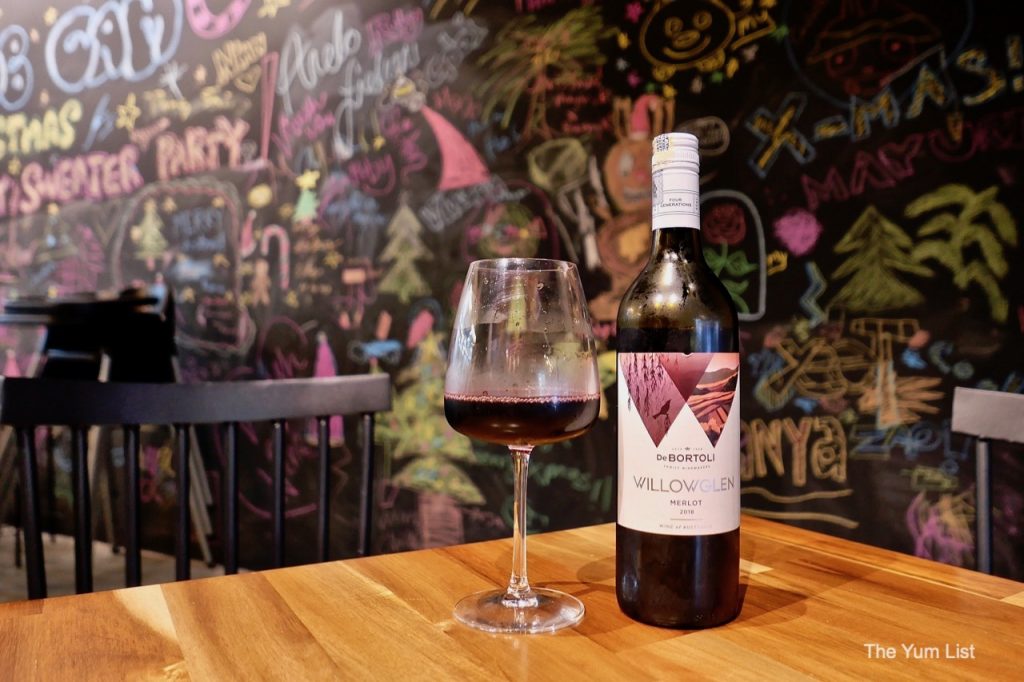 Breakfast
There's a breakfast menu served from 8 am until noon but the All-Day Breakfast (RM32) is, as the name suggests, available all day. It's a big fry-up of kampong eggs, home-made pork and bacon sausage, streaky bacon, tomatoes, black pudding, and toasted sourdough. Everything is made from scratch. Most notably the sausages have a good mouthfeel due to the hog casing, and the black pudding is an excellent balance of fat and spices. The recipe is 100 years old using time as a testimony to a good thing not in need of change.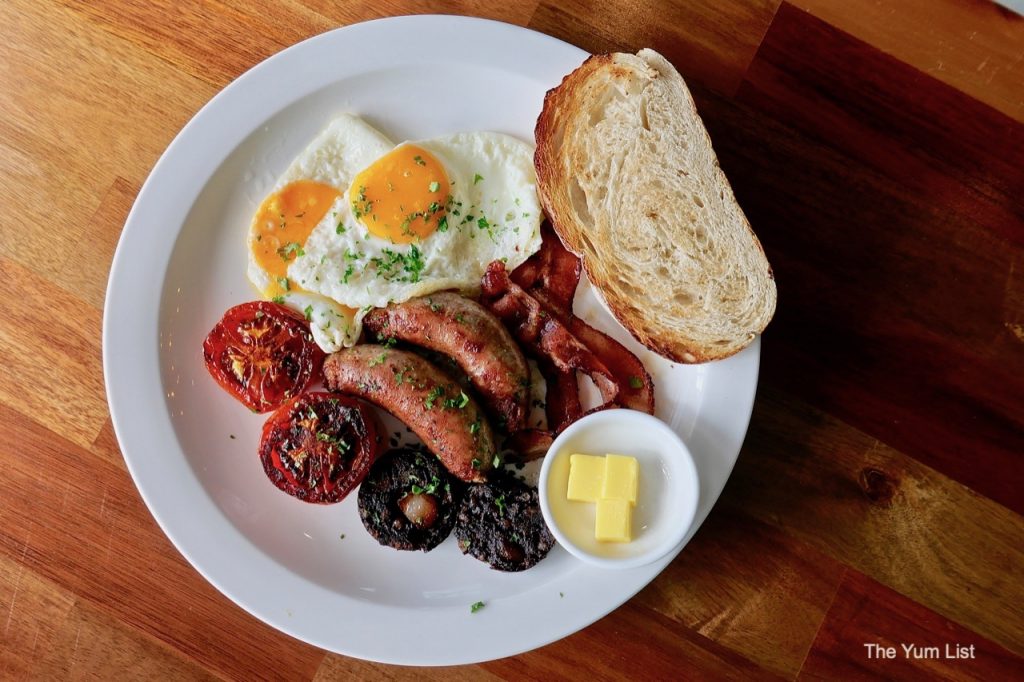 Salads
The Warm Duck Salad (RM32) sports a splash of regional influence with its dressing of warm plum sauce, and crispy-fried ginger and shallots. Roasted shredded duck is tossed over a bed of salad leaves, which contribute a fresh balance.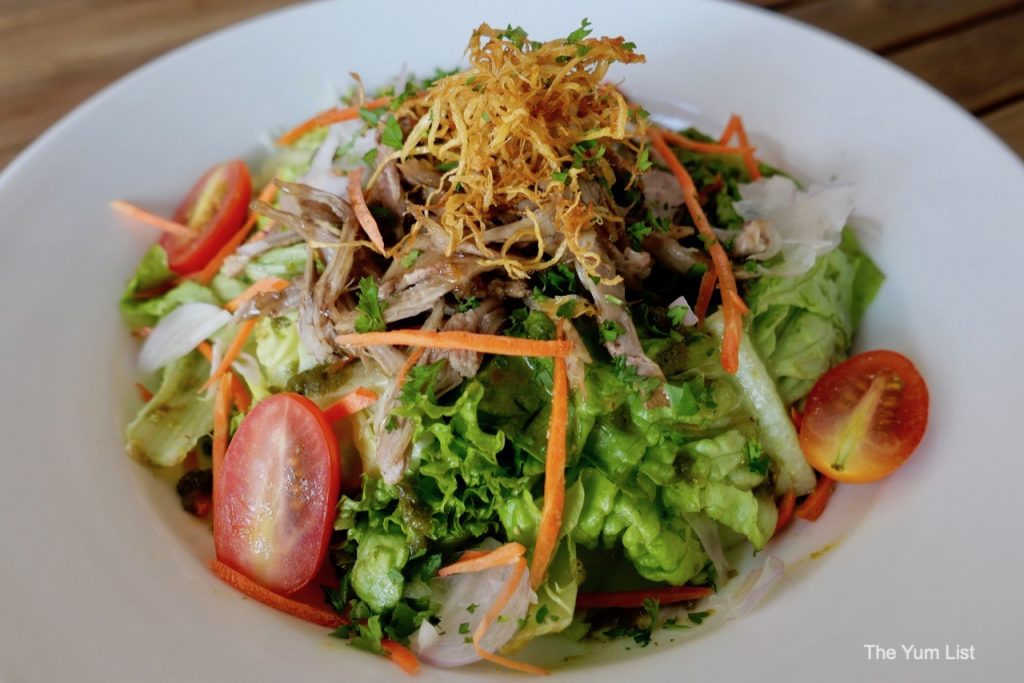 Frediani's Market and Deli Menu – Mains
Seafood Delights
Anything with the chef's name on it is a good sign, don't you think? Mussels Frediani (RM35) is a twist on the classic moules marinières, but chef refuses to reveal his secrets. I think I taste boosted accents of ginger, chilli, onion and garlic. It has a warm thread of spice with shredded fried ginger on top complementing with both crunch and tang. Slices of baguette are necessary companions as we want to soak up every last drop of sauce.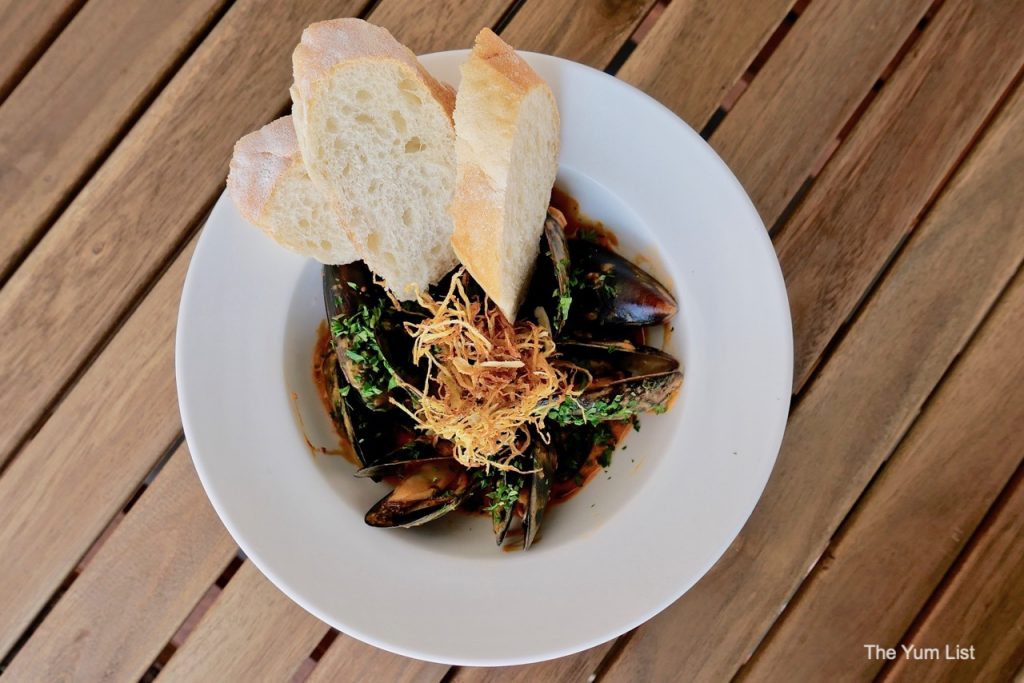 For the Meat-Eaters
Hubby had already turned straight to the "For the Meat-Eaters" section before I'd even decided on a beverage. Beef, pork and lamb get a whole page to themselves.
Freddie's Fillet (RM98) features Australian grass-fed beef grilled according to preference. In hubby's case, that's medium with the flesh nicely charred around the edges of a pink middle. It's drizzled with a red wine and mushroom reduction and comes with mashed potatoes and buttered veggies. There's even a serve of black pudding, reestablishing the Britishness of the concept.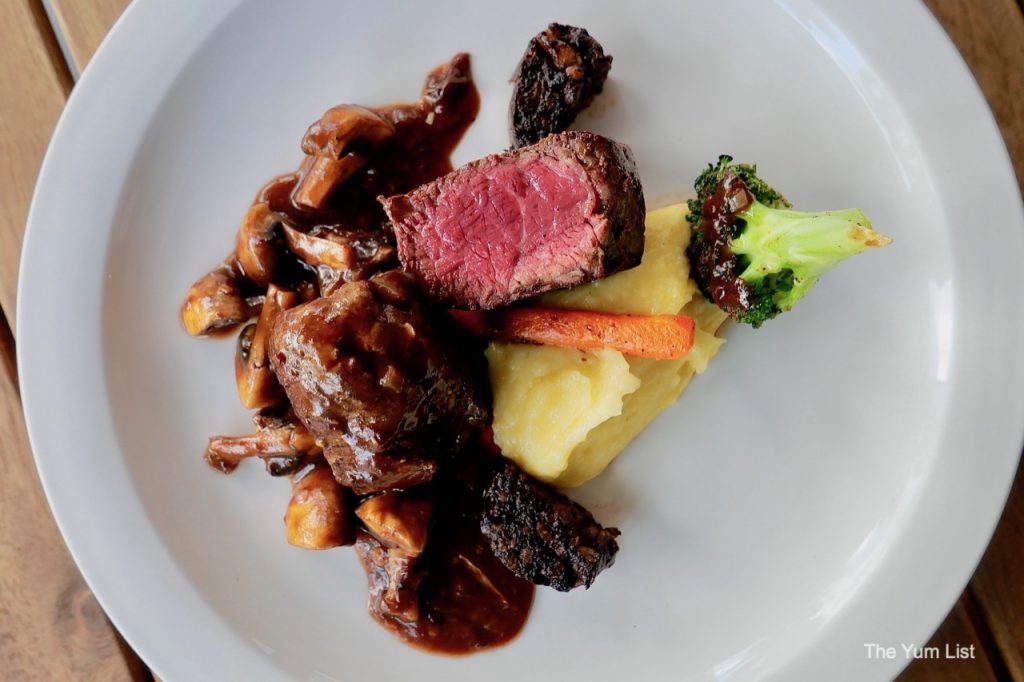 In the future, expect to see more steaks on offer. Only open for a month, the team at Frediani's Market and Deli are in the soft launch phase with plans of new additions once the operations and customer-base are stabilized.
Traditional Cottage Pie (RM39) is undoubtedly a comfort food. My mum makes a darn good version, so Chef Neil has some stiff competition. At Frediani's Market and Deli it is made true to custom with minced beef seasoned with an abundance of Worcester sauce and onion gravy. It's topped with creamy mashed potato and finished off in the oven leaving a golden crown.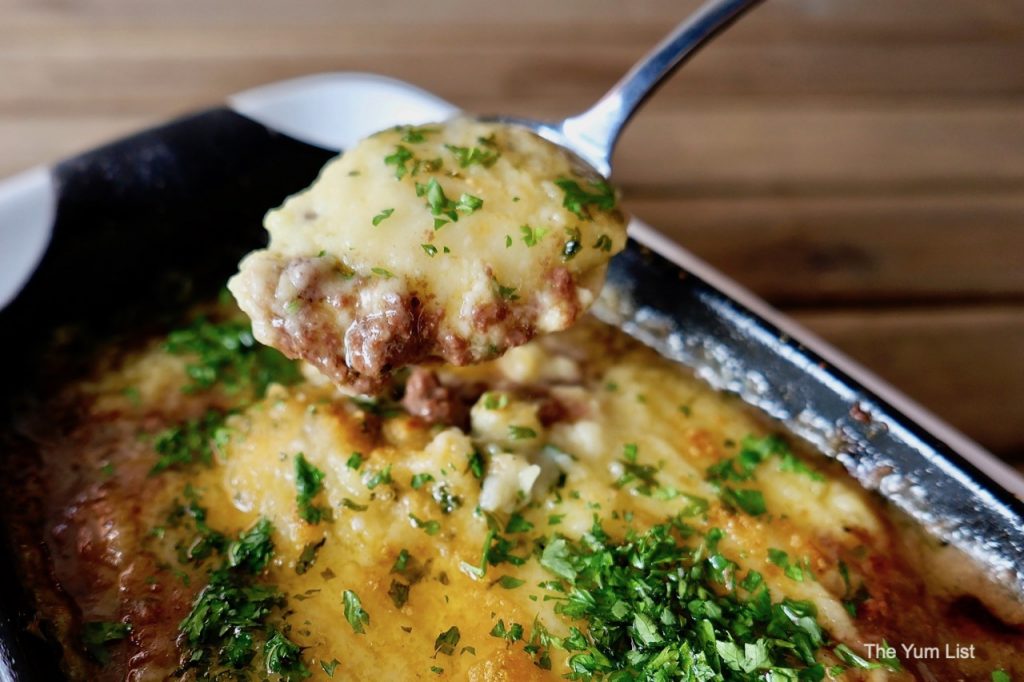 String Fries (RM8), a side order, are great pickings. Thin shreds of potato are deep-fried and sprinkled with salt, paprika and parsley. The seasoning is just the right amount encouraging us to keep going back for more while still allowing the natural flavour of potato to dominate.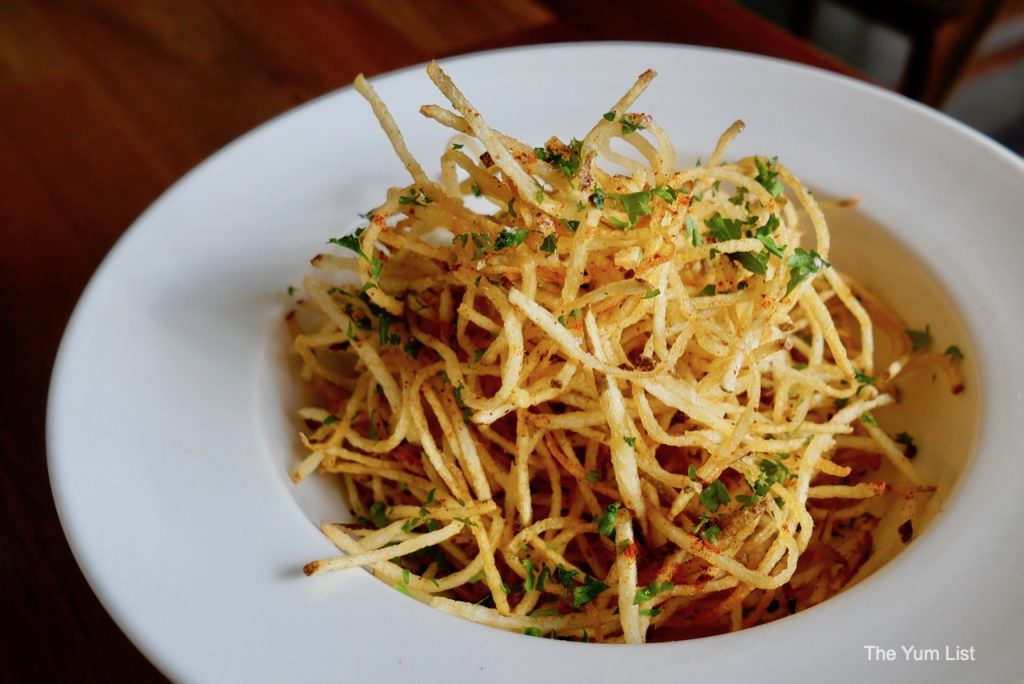 Desserts
Ice Cream Yorkshire Pudding (RM18) is not often found on menus in KL, so we choose it over the tiramisu, crème brulee and apple pie options (despite hearing that they are also very good). Forget smothering your pud with gravy, save it for dessert and have it with a scoop of vanilla ice cream instead. I guarantee you'll become a convert.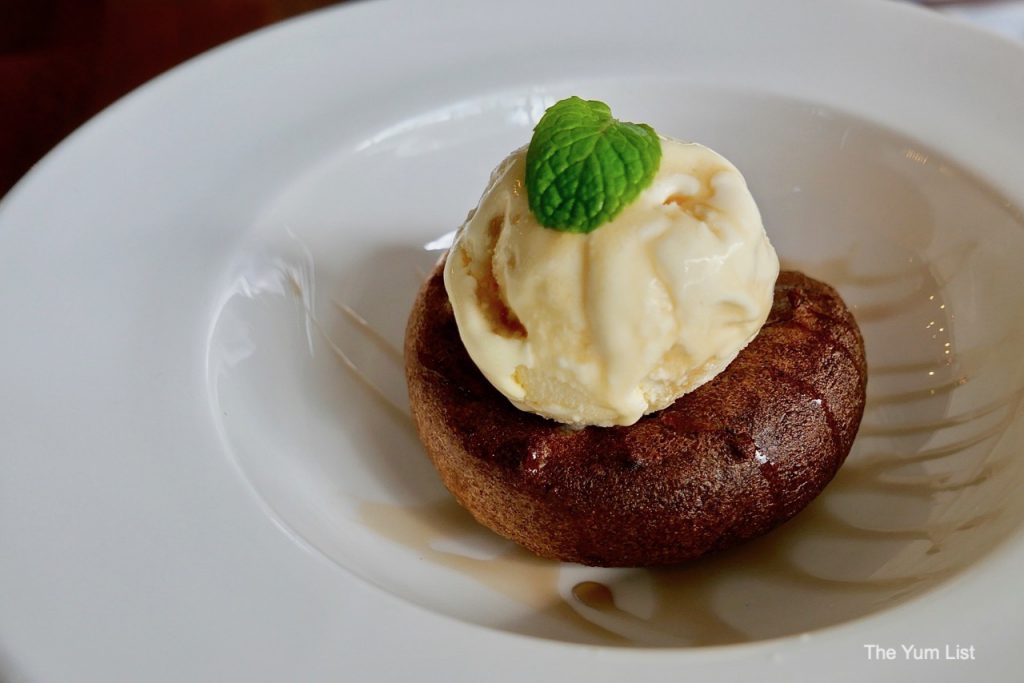 Frediani's Market and Deli Review
Visit Frediani's Market and Deli for "real food." Everything here is made from scratch and has an authentic homemade feel to it. Pork fans will be delighted with the abundance of swine on the menu. Service is warm and friendly, and you can take items home from the deli counter too.
Reasons to visit Frediani's Market and Deli: hearty menu of Anglo-Italian comfort food; everything made from scratch; the team does meat very well – look forward to more steaks shortly; lots of pork on the menu.
Frediani's Market and Deli
26, Jalan Telawi 5
Bangsar, 59100, Malaysia
www.facebook.com/fredianimarket
+6 012 566 6135
+6 03 2201 9337
Frediani's Market and Deli Opening Hours
Tuesday – Sunday 8 am – 10 pm