Rare The Food Company
Words: Jack Perry & Monica Tindall    Photos: Rich Callahan
Rare The Food Company's co-founder, Ken Lai, loves to eat. He loves to travel, and he is admittedly a bit of a 'cooking-gadget geek.' So why not combine those loves into a world-wide search for unique ingredients and kitchen tools on the planet?
Be it meat, seafood, vegetables, spices, utensils and even booze, the team at Rare The Food Company scour the earth in search of the most premium products they can find. They then set up pathways for delivery to Malaysia. Paying particular attention to temperature and travel time, they are meticulous with setting up logistics to ensure goods arrive from the field (or sea) to table in top-notch condition.
Not only does Rare The Food Company supply to some of KL's top restaurants and chefs but they also serve these ingredients in their restaurant and show kitchen in The Club at Empire Residence in Damansara Perdana.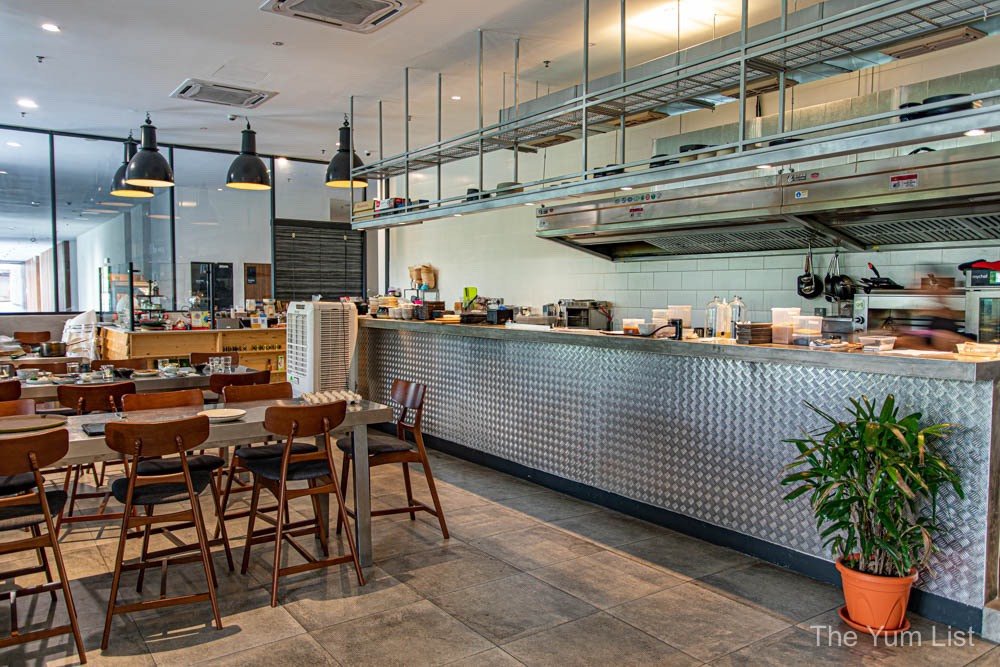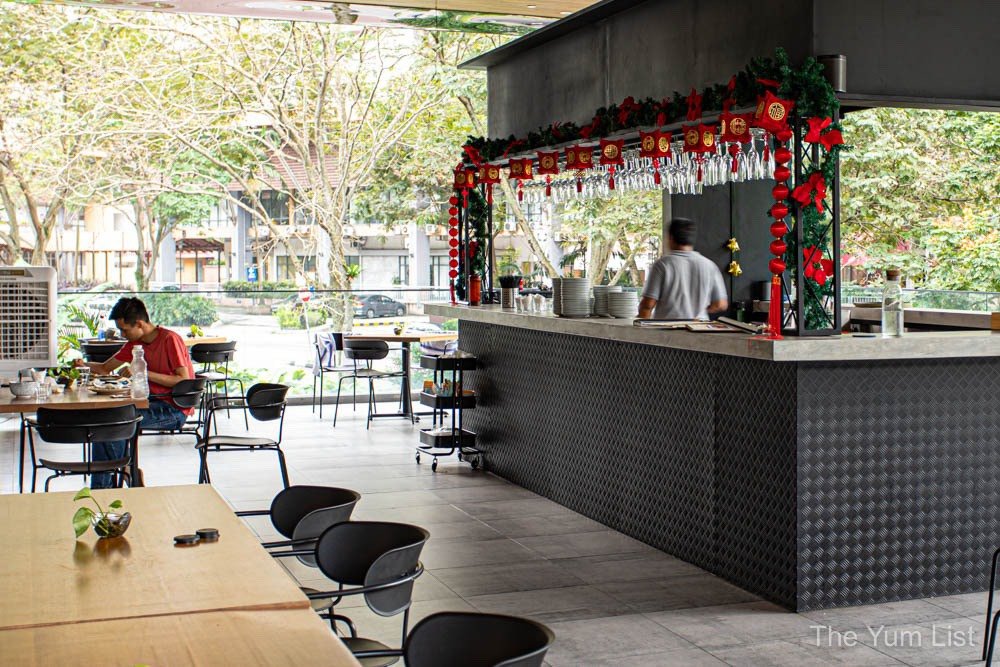 Rare The Food Company Menu – Drinks
An exclusive selection of beer, wine and sake showcase an exciting range of beverage at Rare: The Food Company with many labels not found elsewhere in KL. While our first thirst-quencher, Suntory Premium Malt, is not too hard to find on tap, here it is served superbly chilled and in squeaky clean glasses. The hygiene of the vessels is thanks to a double washing and drying process; first with a machine that resembles a clump of spinning feather dusters, and secondly by hand. Having a few hygiene fanatics on The Yum List team, this extra step was much appreciated.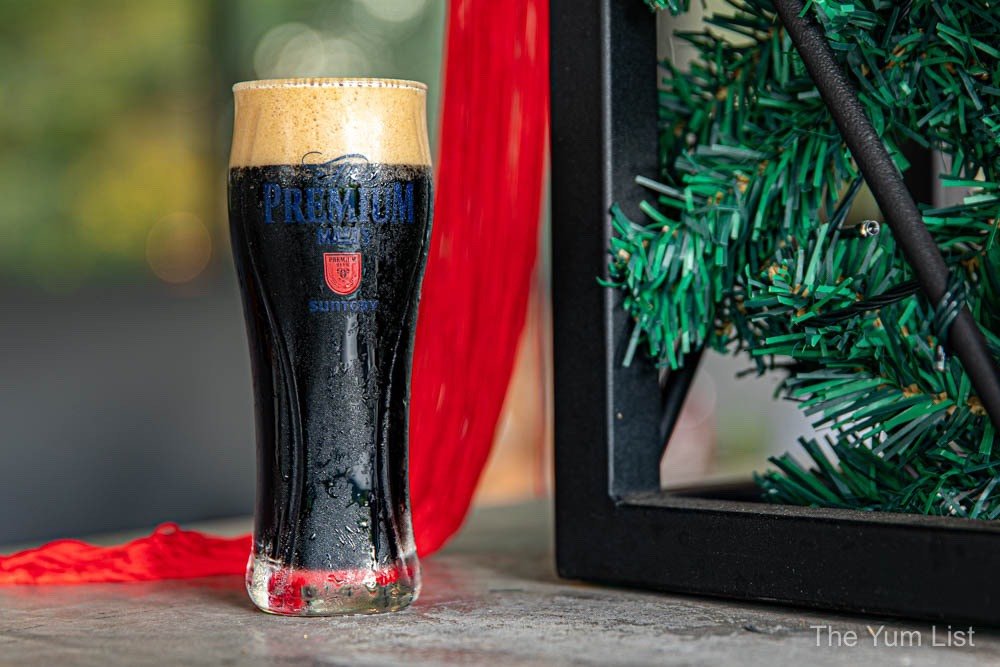 A concise collection of wine is testimony to the relationships the team at Rare The Food Company have built with producers. For example, the bottle of Castello di Luzzano that took us through the meal is made by a Japanese husband and wife team in Italy. The production is limited, and it is only because of the bond the owners share with Ken and his partner that we have the good fortune of trying this wine in Malaysia. Natural and biodynamic, the Malvasia grapes were harvested during a full moon, ensuring maximum plumpness. Using wild fermentation, the light white is slightly effervescent and makes a great warm-weather sipper.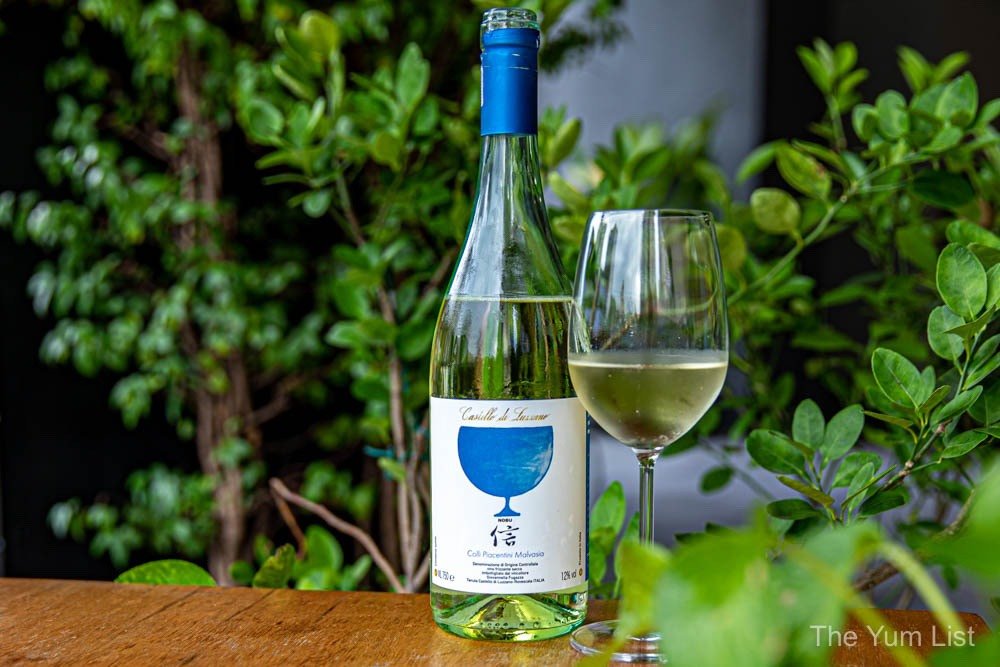 Rare The Food Company Menu – Food
Pan-seared Iberico Gyozas
Appetites open, we began with Pan-seared Iberico Gyoza (RM23) from Rare The Food Company's dinner menu. These were no ordinary mystery-filling dumplings but premium examples with Iberico collar wadding the thin, pan-fried casing. They were paired with an addictively aromatic jungle garlic dipping sauce. The Malaysian bulb looks more like man's first version of the golf ball than the white garlic we're used to. It's hard, dense and tan in colour, and once the shell is broken, releases an intense and enticing fragrance.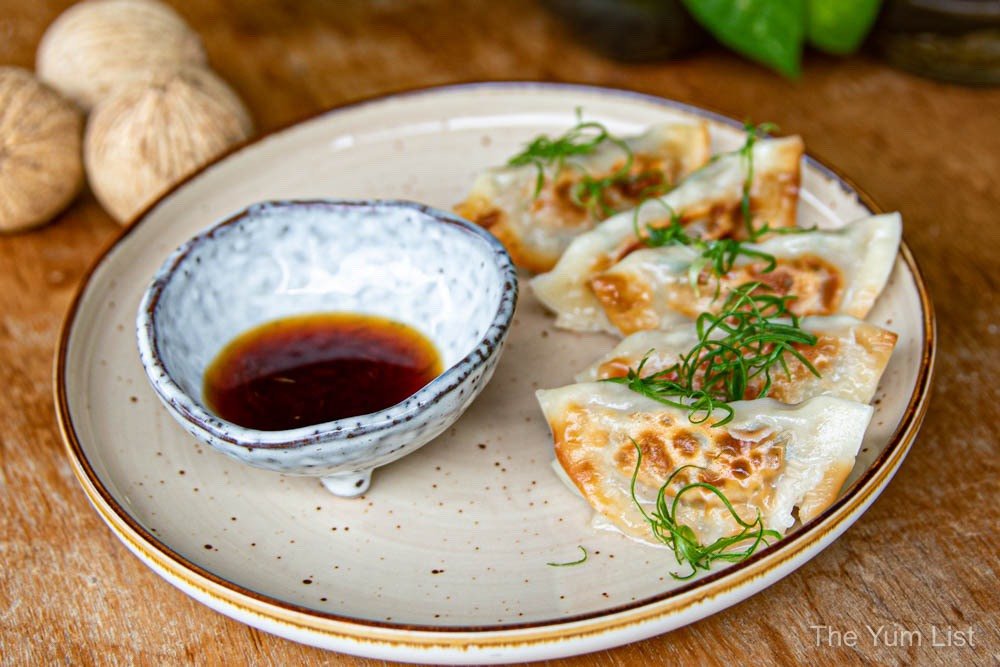 Pulpo
We got to see the primary ingredient in the Spanish Octopus, Olive Oil & Paprika (RM78) in the raw. The beautiful pulpo specimen was straight off the plane from Spain. It gets sous-vide for four hours and is finished off at 850 degrees Celsius in the oven-fired broiler. This style of cooking is typical of Rare The Food Company – healthy cooking without the use of direct fire or charcoal (which are known carcinogens). The plate arrived in a tight swirl of sliced octopus, topped with wasabi leaves, olive oil and paprika. If you are looking for a perfect example of how to do octopus right, order this dish.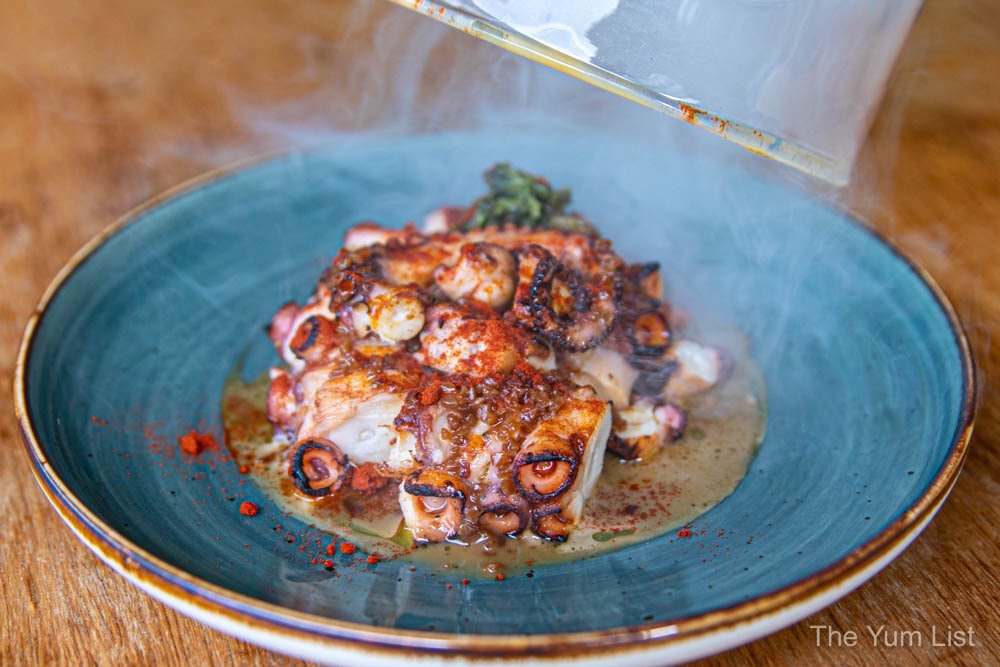 Madai Head
Besides their regular menu, Rare The Food Company have constantly evolving specials based on seasonal ingredients. As a result of the Chinese New Year approaching, Japanese Madai Fish Head (RM 40) was on offer. This sea bream is typically selected for sushi, but we know that here in Asia, people make good use of all of the parts. The outer was golden from the grill and the flesh and bits superbly moist and tender. Fresh seafood is flown directly from Japan three times a week, so you are always guaranteed top quality.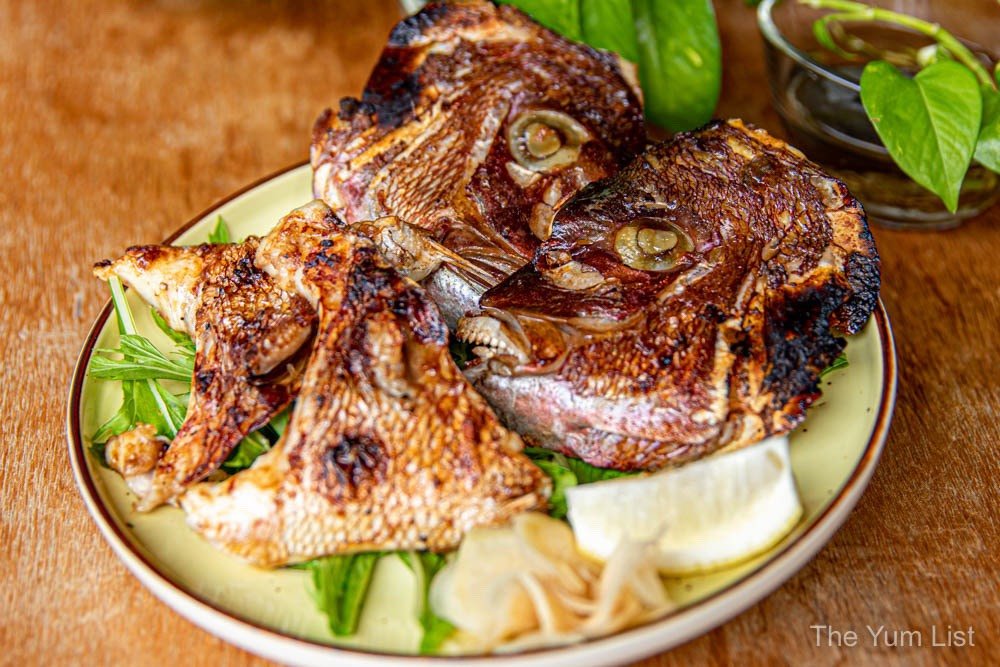 Regal Spanish Sea Cucumber with Shishito Peppers
Another intriguing dish and something not commonly eaten by any of us Yum Listers was the Pan-seared Spanish Sea Cucumber with Shishito (RM89). It was served in a rich, brown butter sauce and topped with tiny cubes of smoky bacon (smoked in-house in another gadget you can buy if you so choose). The echinoderm was surprisingly tender, and petite green Shishito peppers played a flawless mate. The tip of the chilli looks like the head of a lion or 'shishi' in Japanese, hence its name. It's a rich source of Vitamin C and has a thread of light spice.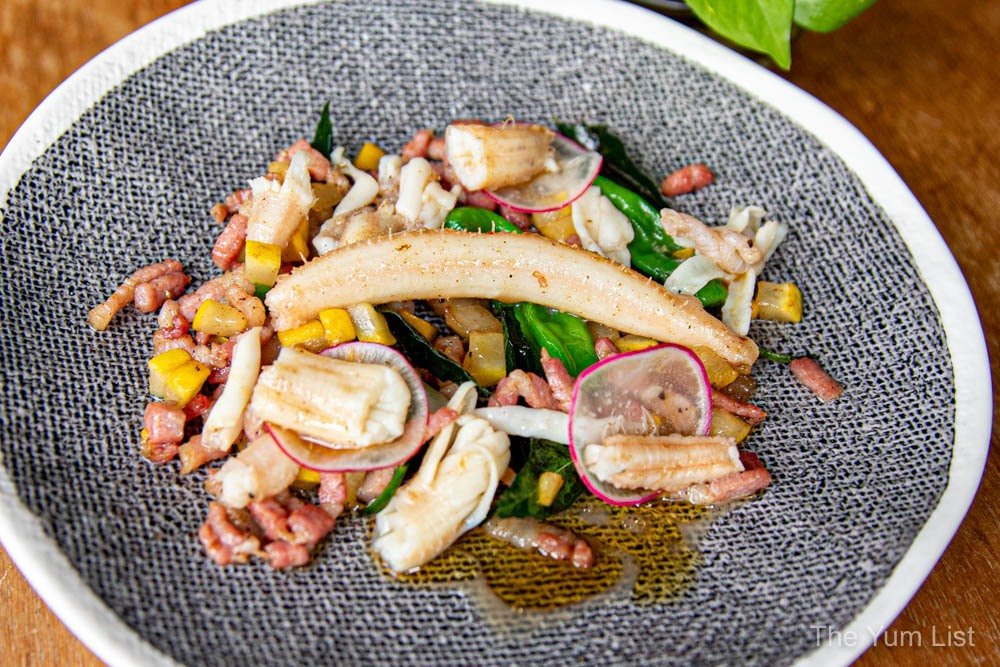 Sweet Corn
Sometimes the simplest of things are the best. This was definitely the case with the White Corn on Yuzu Kosho Butter (RM18). Lightly grilled and cut into six smaller, finger-easy pieces, the corn was sweet, juicy and tender. This Japanese breed of corn, grown in the Cameron Highlands, is so good you could eat it raw.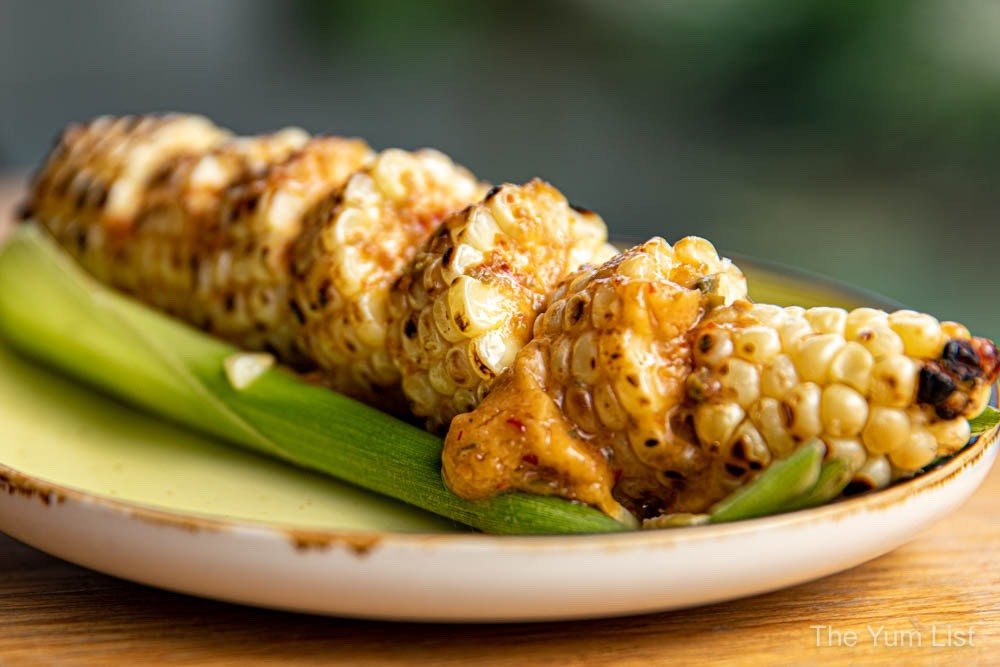 Lagrima Ibérica
Lagrima Ibérica, or the Iberian tear, is the tender and fatty cut of meat between the bones of pork ribs. With the high lipid content, the meat is especially juicy. On top of its particularly succulent character, it is also decidedly tasty because of its proximity to the bone. Giving a distinct personality is the rich diet of acorns fed to the pigs, which results in a nutty flavour and also higher oleic acid (good fat). It's a memorable dish.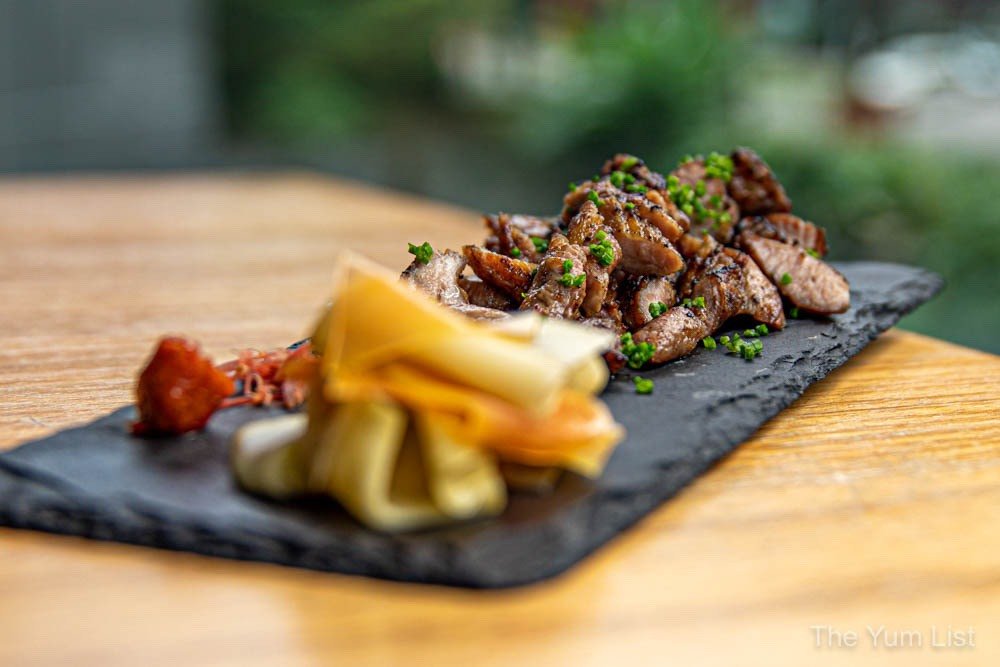 Dry-Aged Rib Eye
Both Rich and Jack are thrilled as the menu becomes increasingly meaty. Dry-aged Rib Eye (RM112, market price for 150gm) has been aged in Rare The Food Company's very own dry-age meat lockers, which are also available for purchase. Exemplary cooking presents browned edges and a lush pink middle. It's sliced into manageable pieces and served with yuzu kosho and other condiments. The seasonings merit a taste, but the meat is superb on its own – no need for embellishment. Chef Bryan Tan heads the kitchen, and we hear he has plans for dry-ageing fish too! We look forward to his experiments.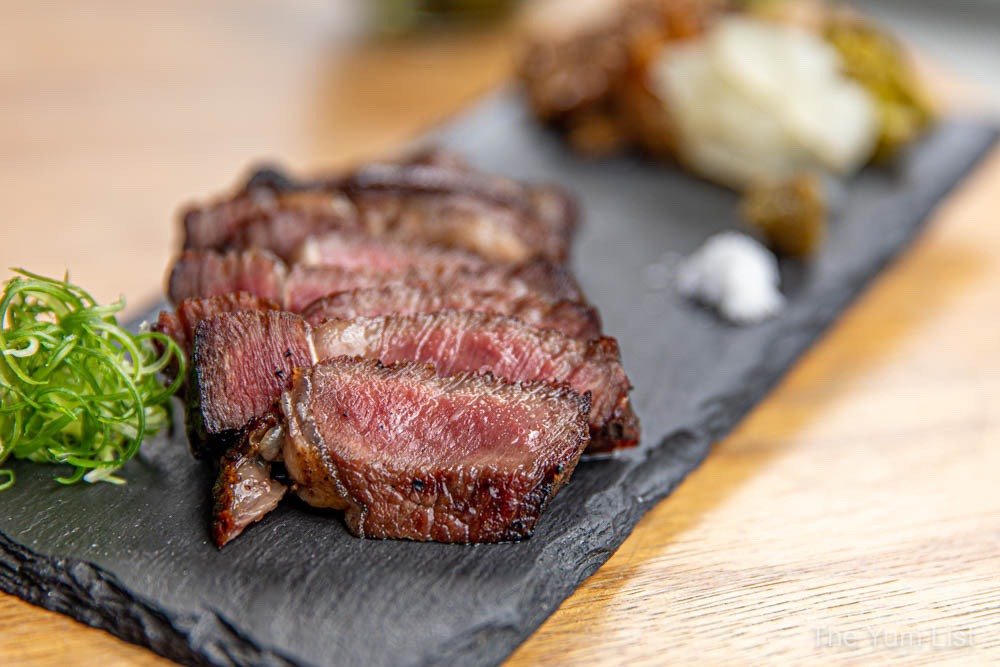 French Rack of Lamb
Not a single bite went to waste in the French Rack of Lamb (market price RM110). Three delicate lamb chops gathered in the centre of the plate, with again, outstandingly tasty companions – house-made pickles, vegetables and seasonings. The boys, however, didn't even notice the veg as they gnawed their way down to the bone. Lamb lovers – this is a must-order.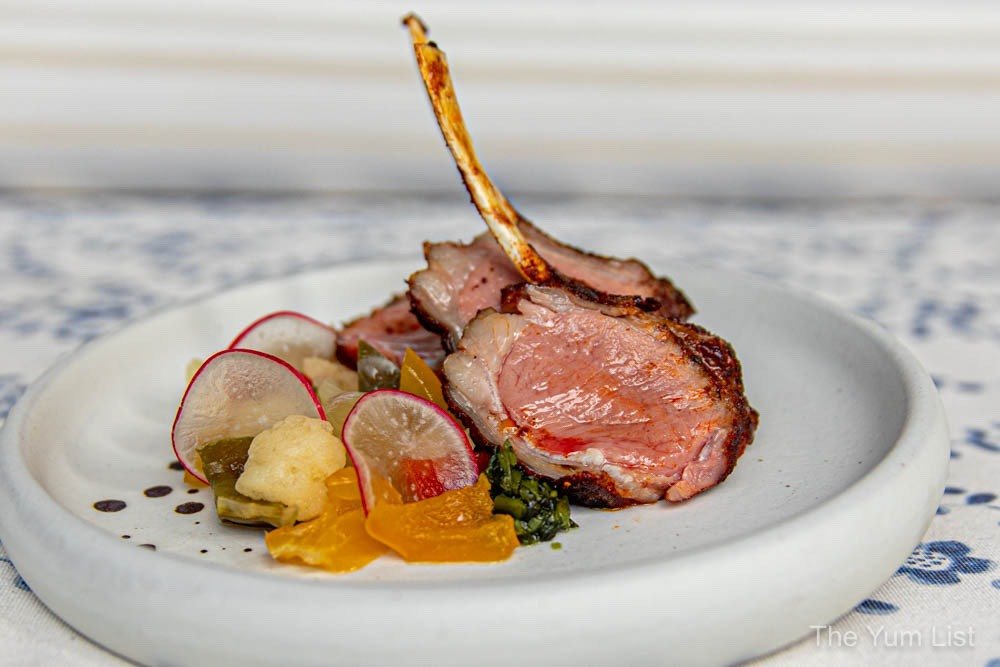 Carabinero Brillante
Grilled Spanish Deep-sea Scarlet Prawn with Japanese Rice (RM90) made a splash with its brilliant colour and form. Sourced from Spain's Las Palomas in the Canary Islands, these prawns are fished in the Atlantic Ocean. They're known for their intense hue, lengthy body and sweet taste. It's recommended to twist off the head and spill the natural gravy across the rice.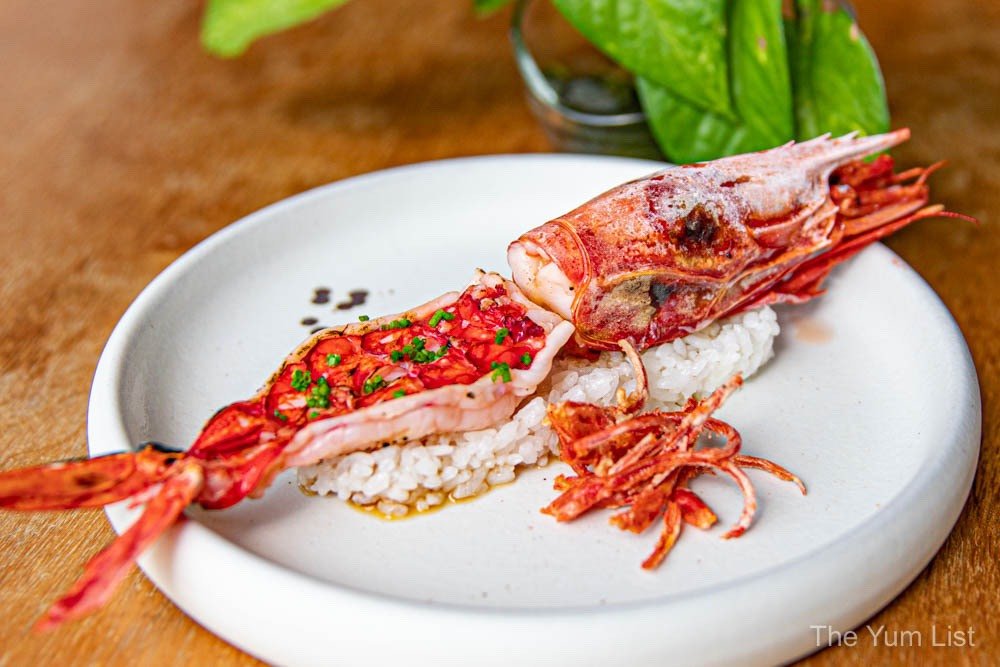 Mushroom Pate
After all of that animal protein, the Mushroom Pate (RM12) was a welcome change of pace. The inspiration came from Ken and his wife Sarah's travels to London, where they came across an elderly lady making vegetarian pate. Deciding that the find was as delicious as those made with foie gras but much more sustainable, Sarah set off to make her own. After months of experimentation, this recipe of button and portobello mushrooms, ricotta cheese, and lemon is rich and fresh. Served on their sourdough milk toast, it proves that meat is not necessary.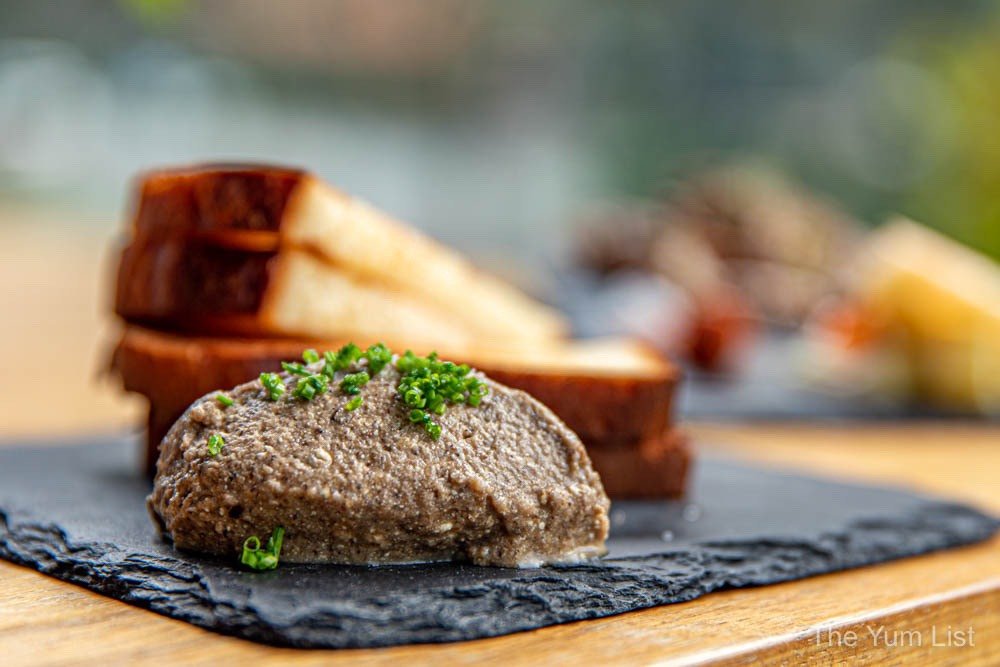 Rare The Food Company Menu – Dessert
Panna Cotta
You'd think that after that meal, dessert might not be on the cards at Rare The Food Company. We'd only just gotten a taste of Sarah's influence though with the pate and homemade sourdough, and seeing she's responsible for dessert; it was only polite to push on.
Lemongrass, Kaffir Lime Leaf, Mango Coulis and Toasted Coconut (RM18) was an off-white panna cotta with a small pool of mango sauce at the side and tiny flakes of fresh coconut. Diverting from its Italian roots, the lemongrass scent is strong and reaffirmed in our mouth. Light and delicate, we quickly managed to polish it all off.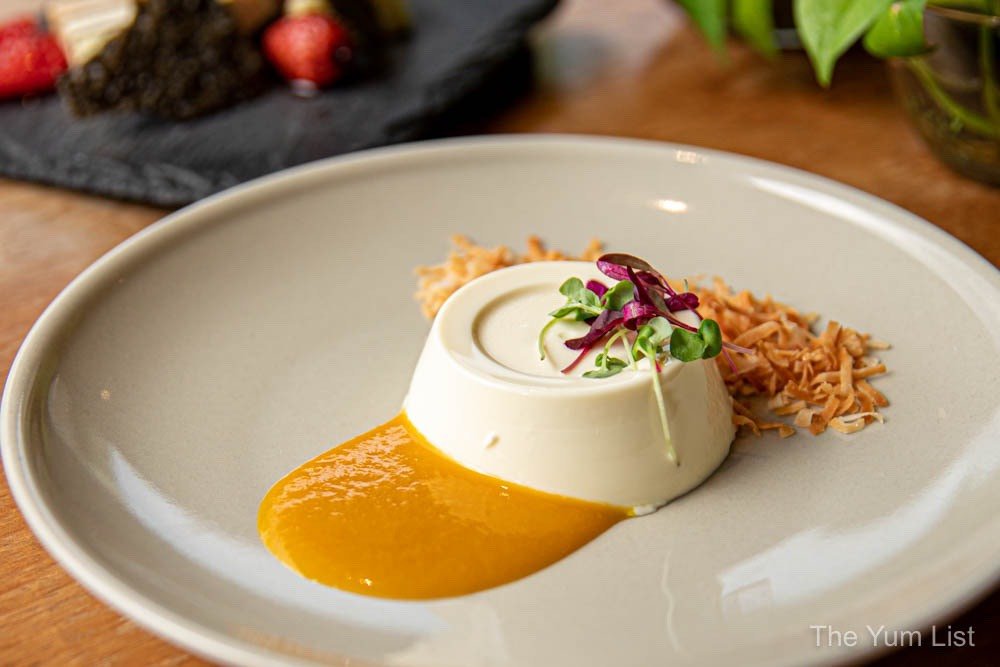 Marjolaine
Almond Sponge, Chocolate Ganache, Whipped Cream, Praline and Roasted Strawberries (RM18) provided our final taste of Rare The Food Company's menu, the marjolaine. With French roots it offered a 'cool to the mouth' first impression, a rich chocolate taste with crunchy black sesame brittle. Divided into three slices, it was easy to share, but you might want one all to yourself!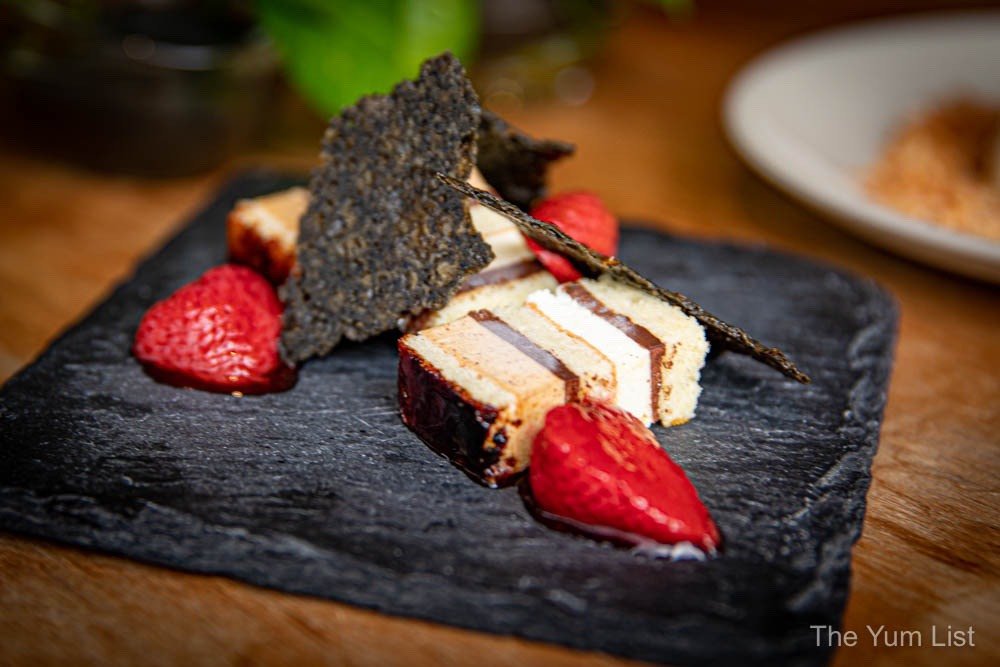 Rare The Food Company Review
Rare The Food Company offers an exciting menu founded on premium ingredients prepared with the latest in technology. Recipes and cooking methods enhance the excellence of the produce used, and the scope of foodstuffs is rich and broad. This is a place no foodie in KL should miss.
Reasons to visit Rare The Food Company in Perdana Damansara: premium ingredients sourced worldwide but with a dominant influence from Japan and Spain; a range of high-end cooking tools guaranteed to make the home chef drool; must try the Pulpo, Sweet Corn, Rack of Lamb and Mushroom Pate; check out their ever-changing specials based on seasonal ingredients.
Location
Rare The Food Company
2nd Floor, The Club @ Empire Residence
Jalan PJU 8/1A
Damansara Perdana
47820, Petaling Jaya, Selangor
(Residence is on the left, The Club is on the right)
www.facebook.com/rarethefoodco
+60 16 670 4257
[email protected]
Rare: The Food Company Opening Hours
Tuesday-Sunday
6:00-11:00pm (10:30 pm last seating)
* Serves Pork
** Casual Attire
*** Free surface and underground parking. Valet parking organized for events.
**** Reservations accepted on-line.
***** For events, marketing, collaborations and reservations of groups of eight or more call +60 16 670 4257
For more on KL's exciting food scene here and find other restaurants for special occasions here.