The Chow Kit – Simplified Luxury
Monica Tindall
Once forgotten suburbs in Kuala Lumpur are receiving renewed attention, and The Chow Kit epitomizes the possibilities of finding value in overlooked places.
Somewhat resembling the intrigue of discovering a speakeasy, a stay at The Chow Kit lets me in on a world hidden from plain view. Outside the glitzy and well-trodden tourist strips of Kuala Lumpur, this boutique hotel provides refuge within an older, grittier part of the city.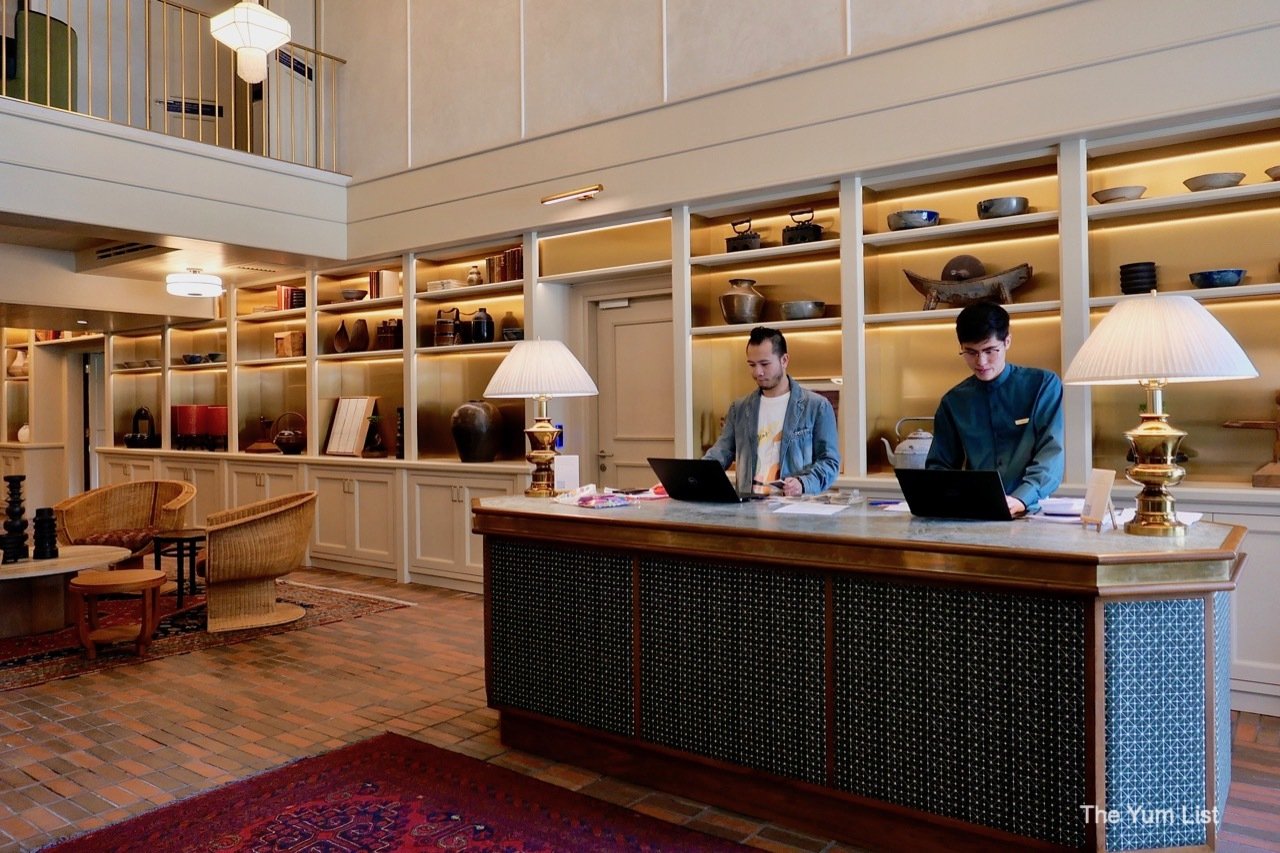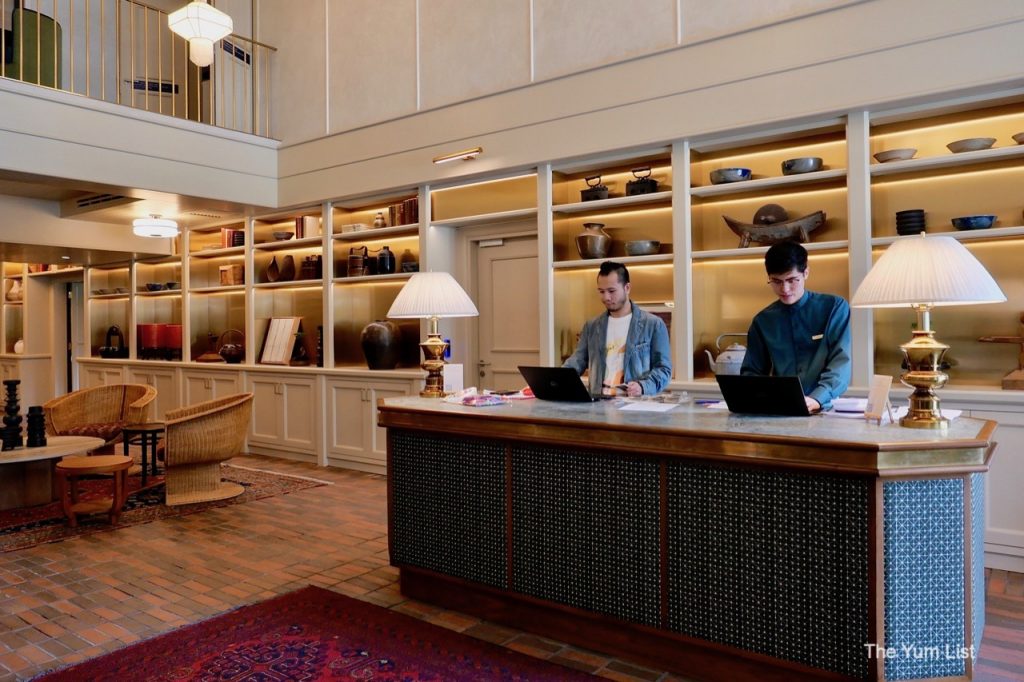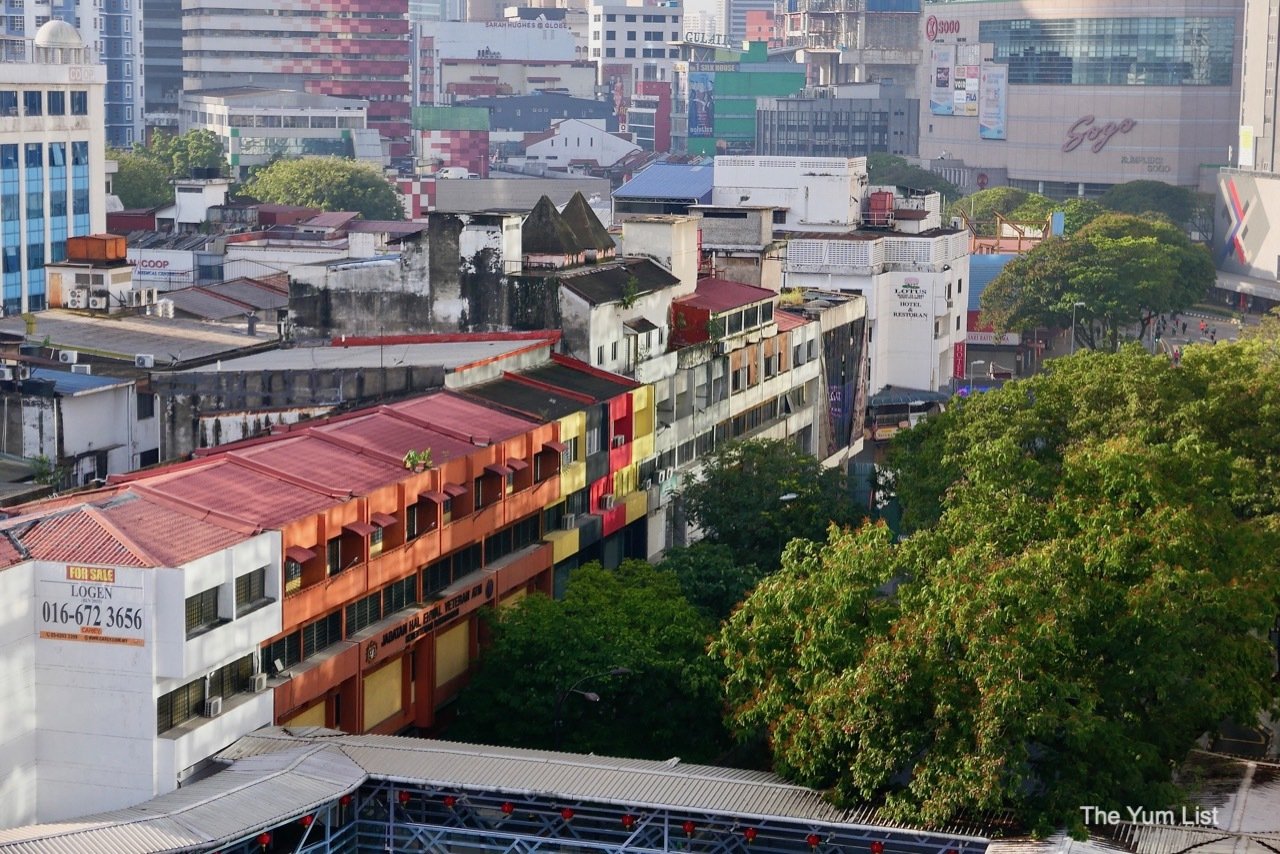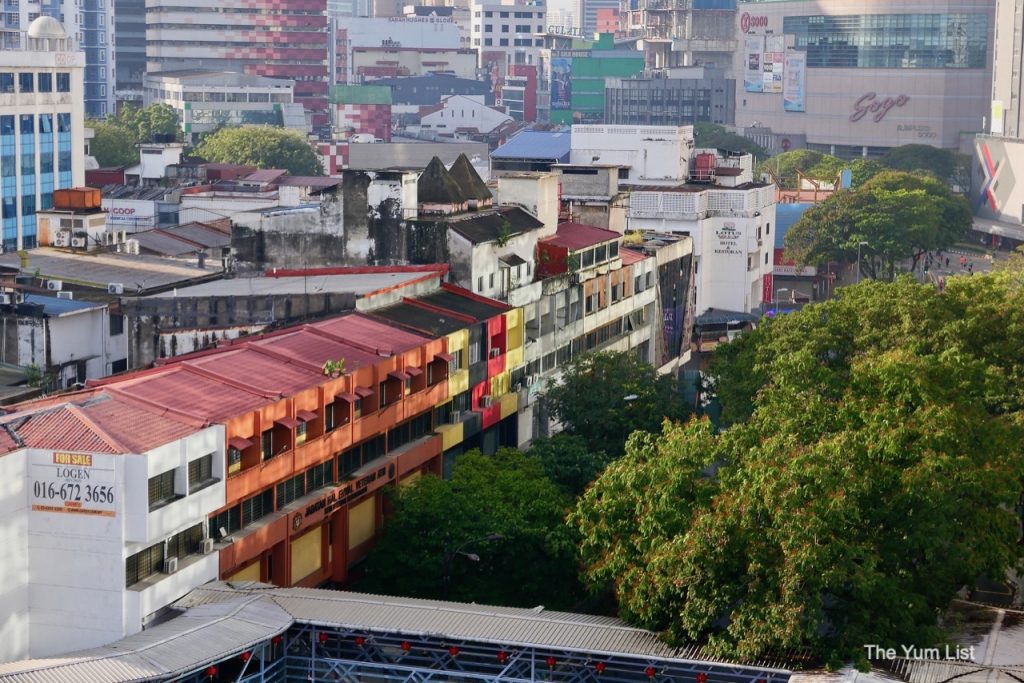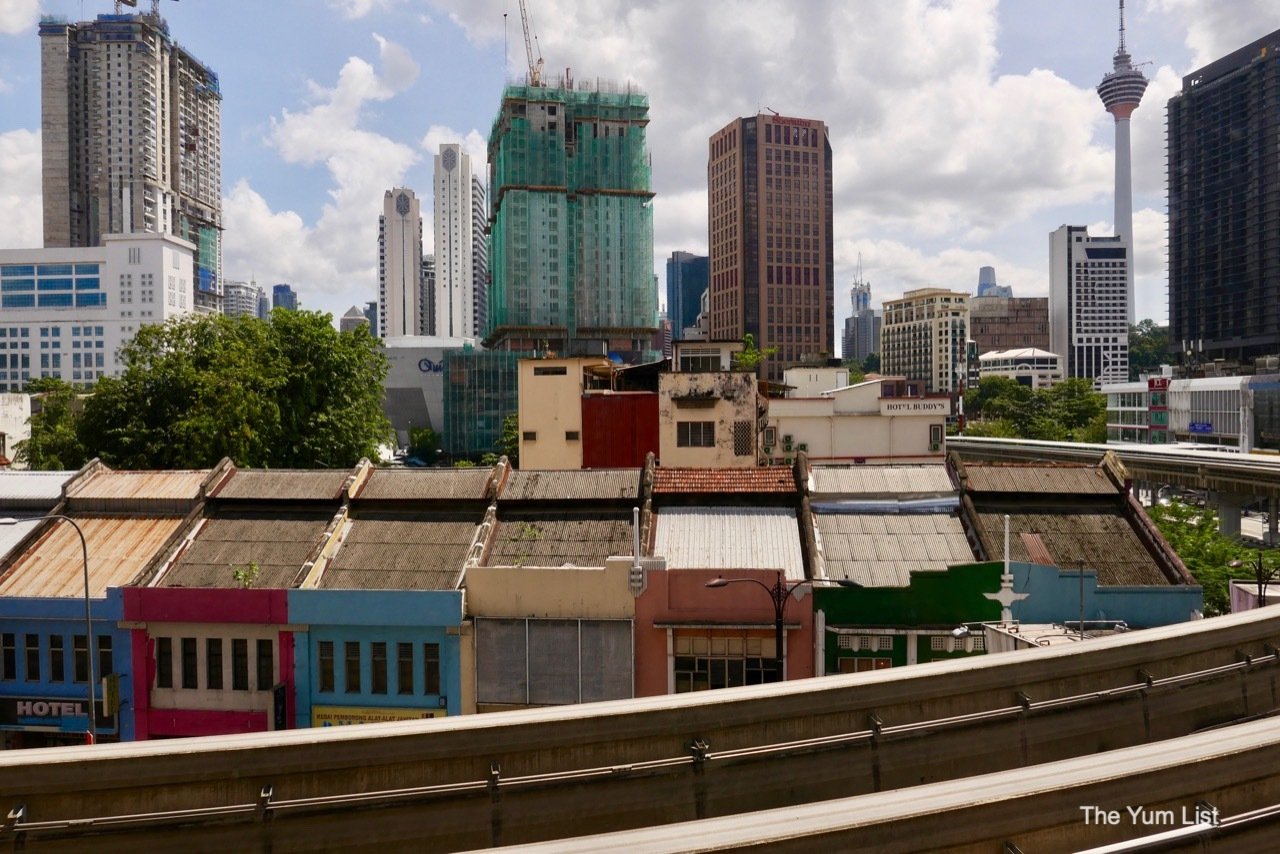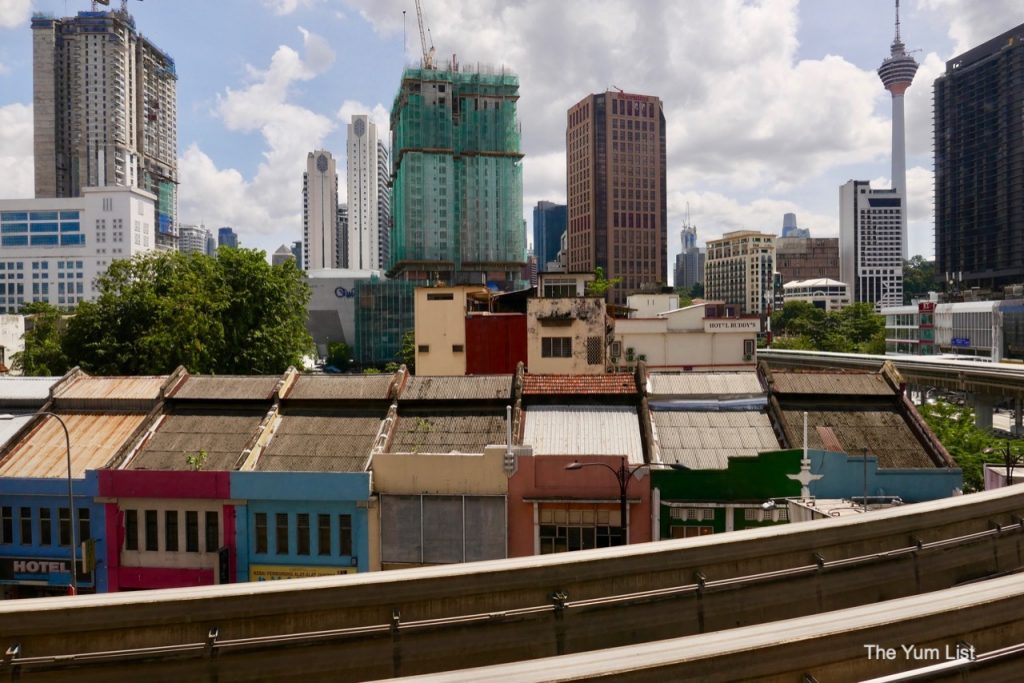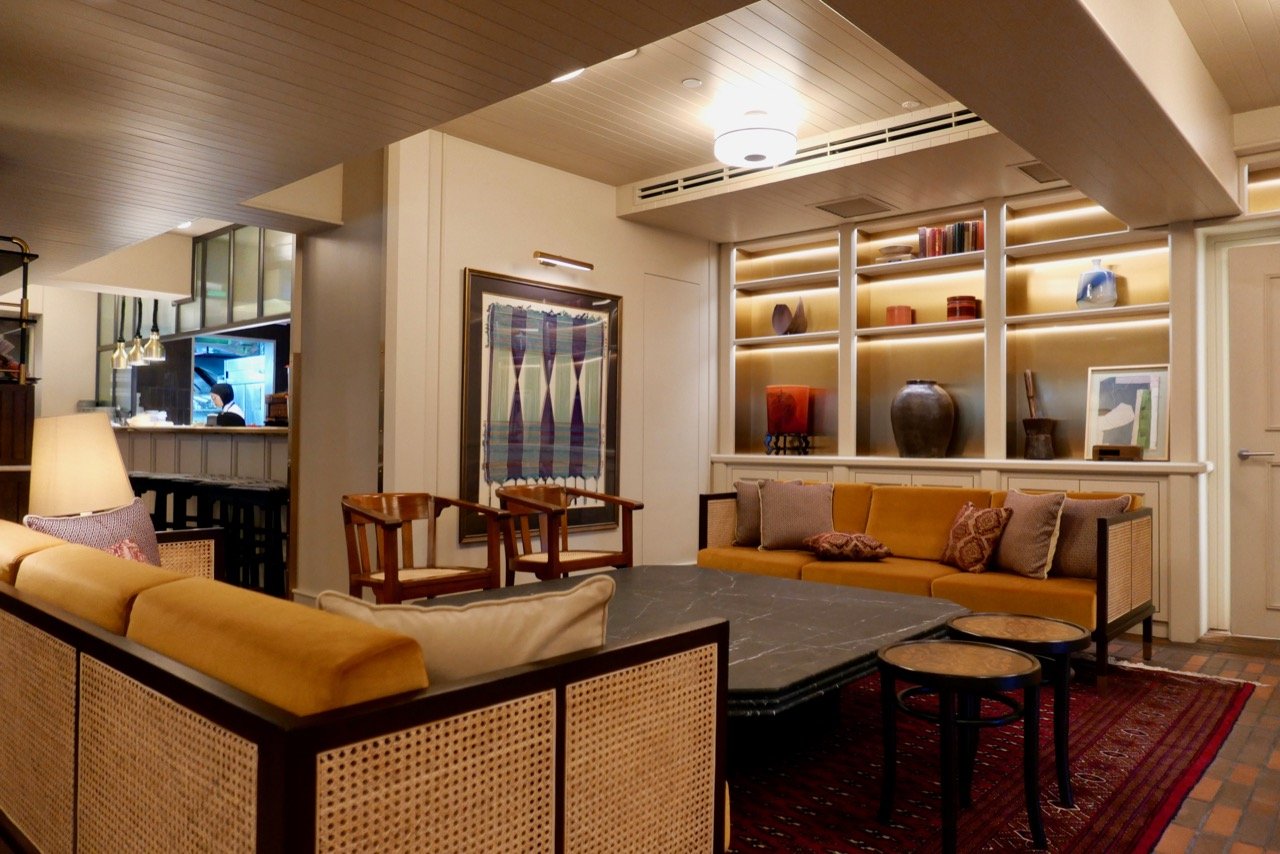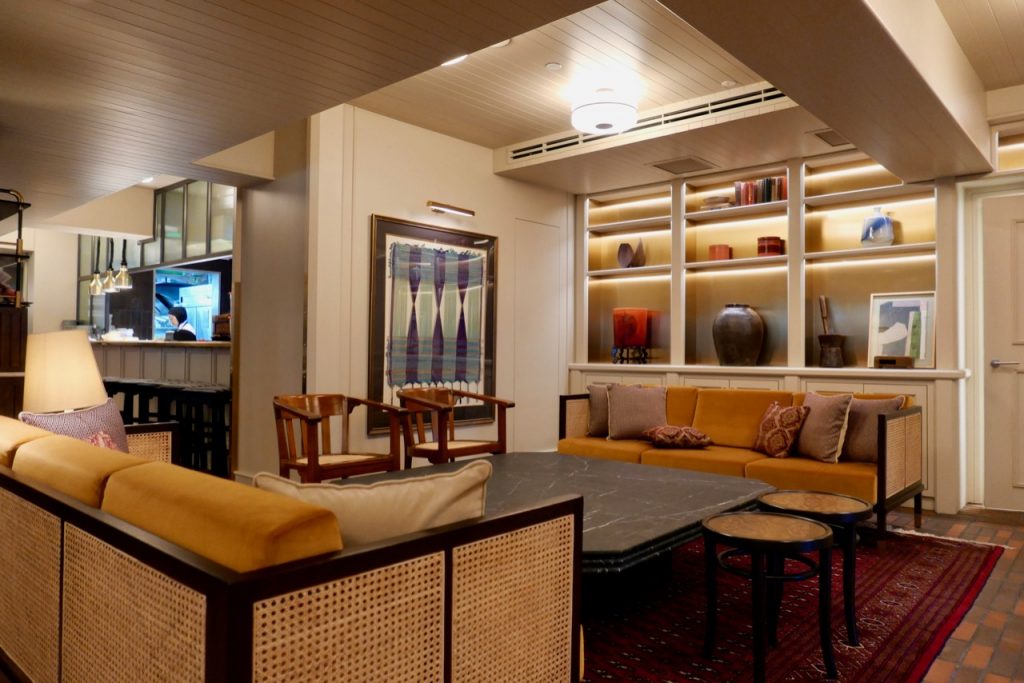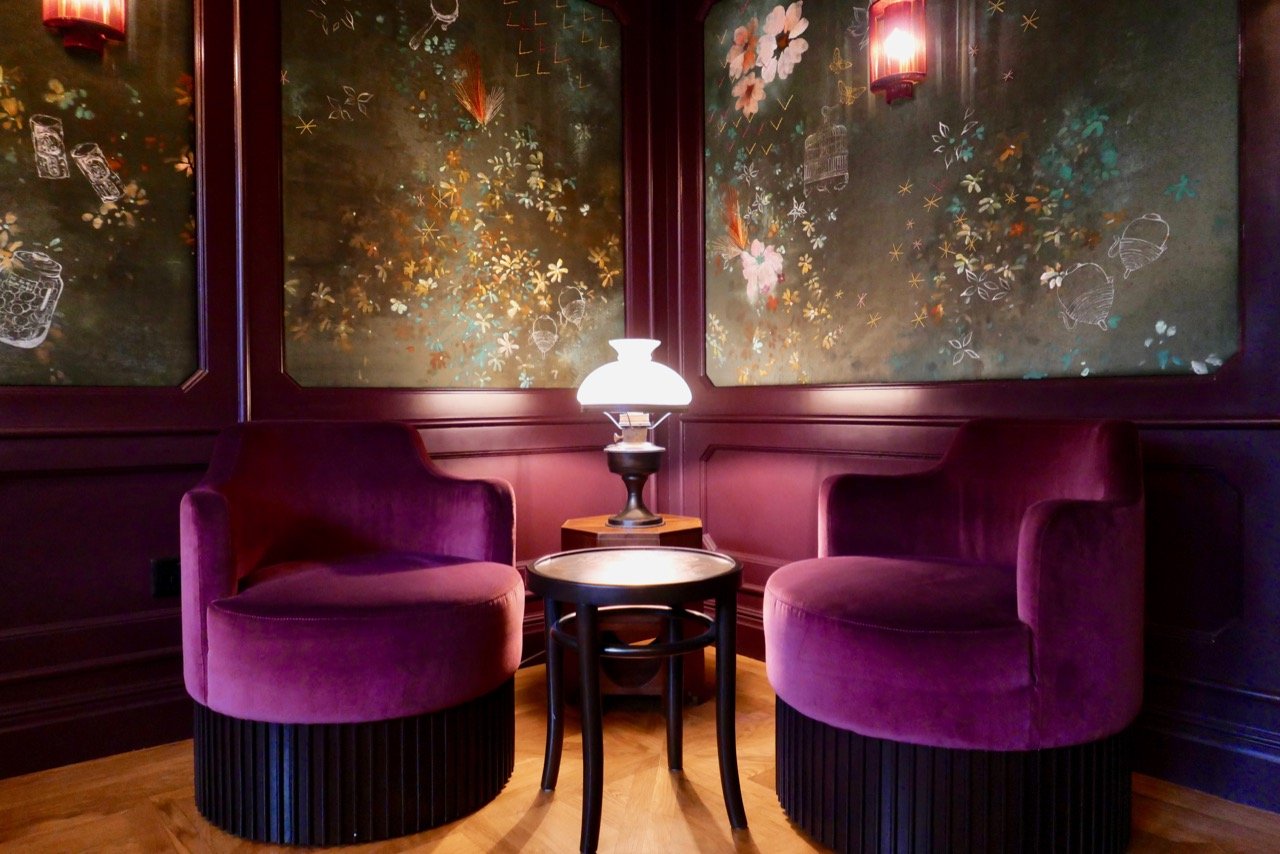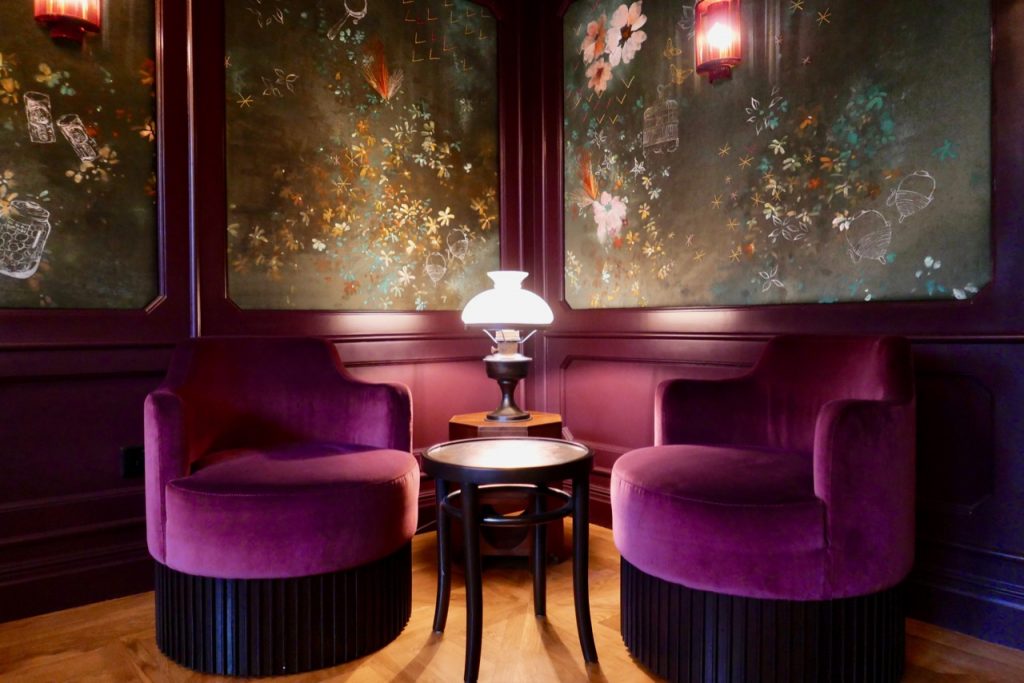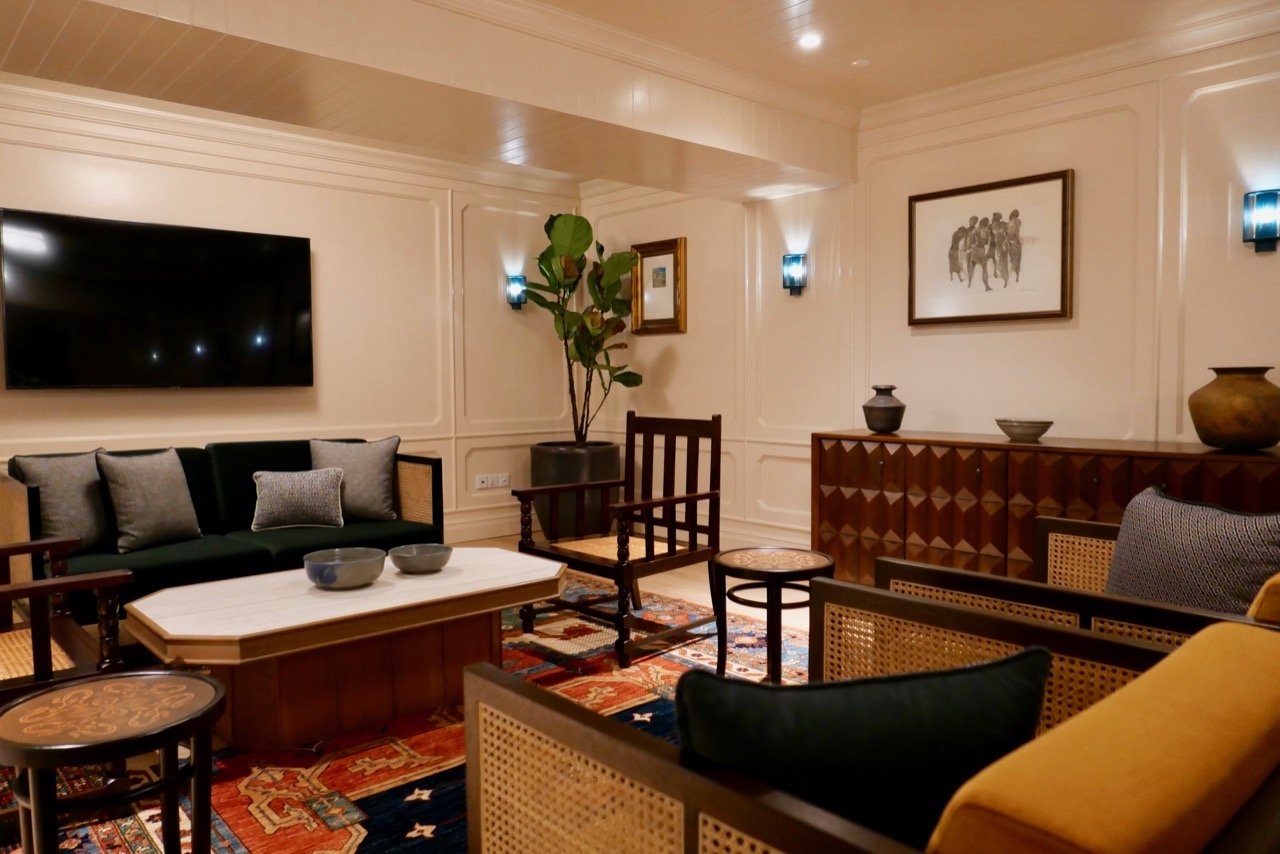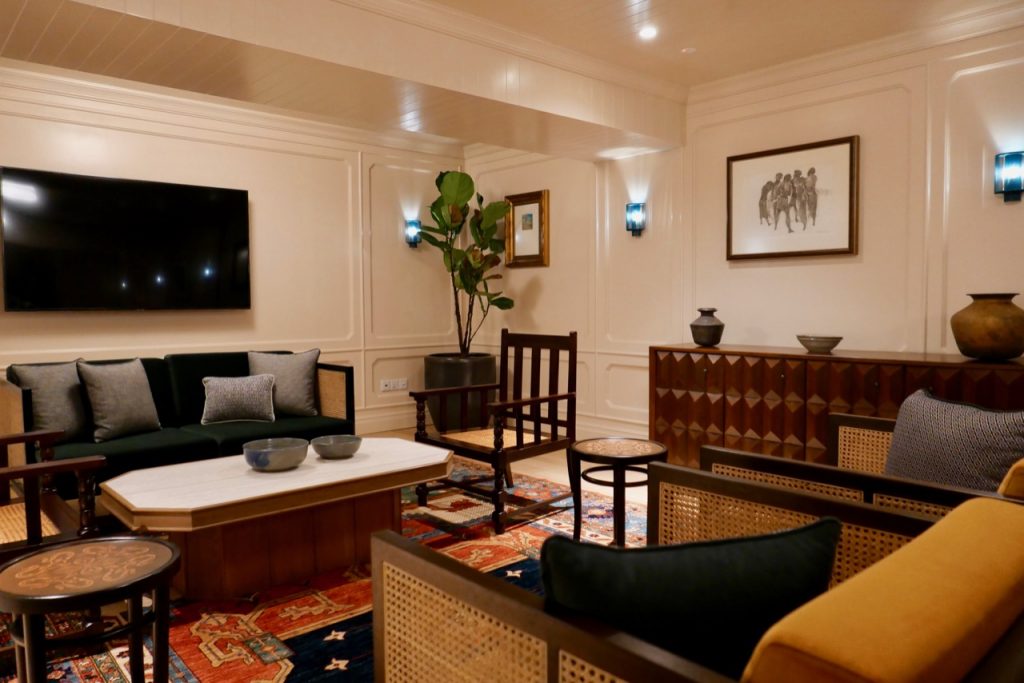 Location
Chow Kit has much to offer both the tourist and resident alike. It's here, just on the edge of the skyrise-laden city that an old-world charm sits, brewing, happily, contentedly, with no need to change. Chow Kit wet market merges into Kampung Baru at the end of the street. Here you can get fresh local ingredients in the morning and dine on the best of Malay street food at night (or to the wee hours of the morning). There are shoemakers, street vendors, and speciality stores that have decades of history in their shophouses. On the other side of the street, there's a vibrant Indian food and fabric scene. More markets, stalls and a bunch of vegetarian restaurants await exploration.
Any essentials you may have forgotten can be found in Quill Mall just steps down the road and the monorail line runs directly in front of the hotel. Walk across the road and you'll find some of KL's coolest restaurants and bars such as Tapestry Rise and Shine, Tapestry Dining, Gavel Coffee Kitchen Craft Beers and Joloko – all contributing to the revamping of Chow Kit. Take a left out of the hotel, and right next door you'll find coffee, cocktails and tacos in MoMosita – who needs anything else really?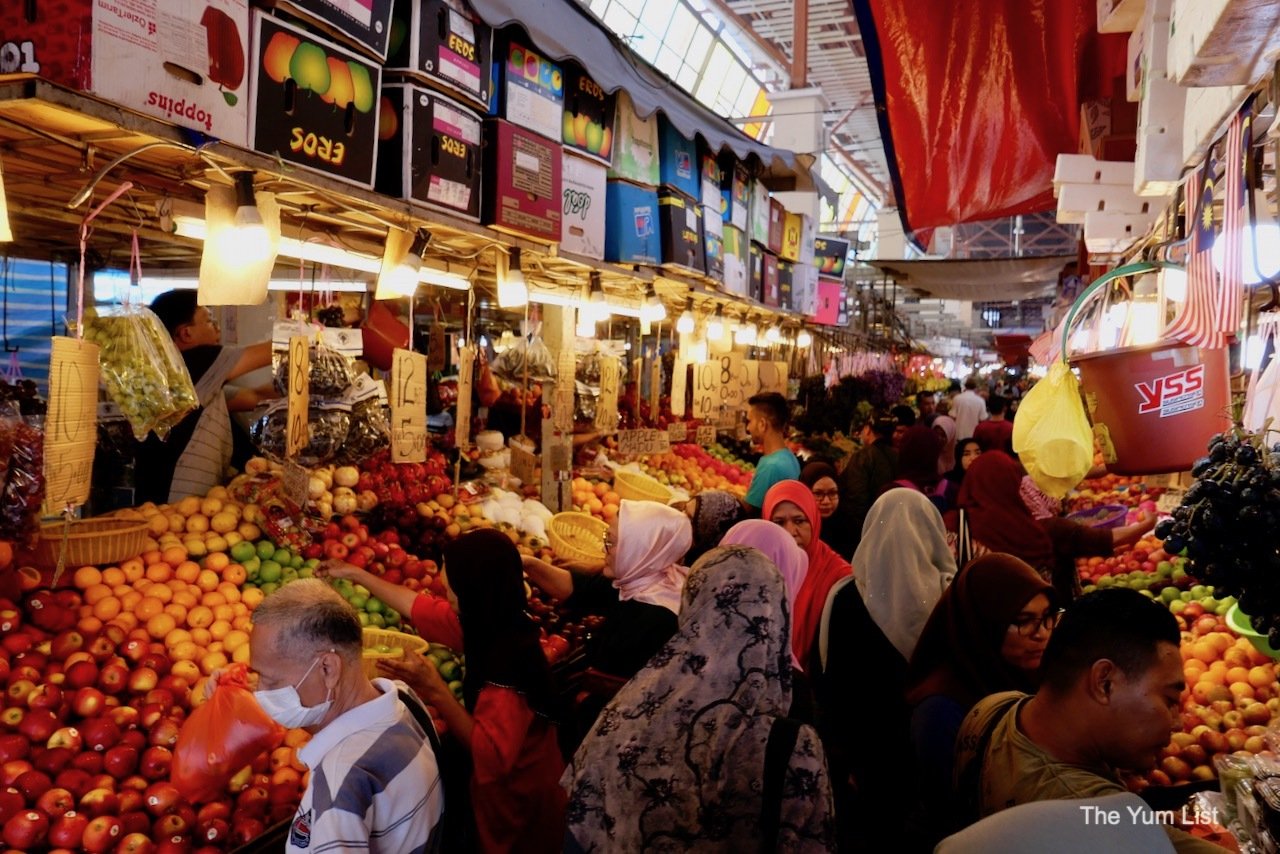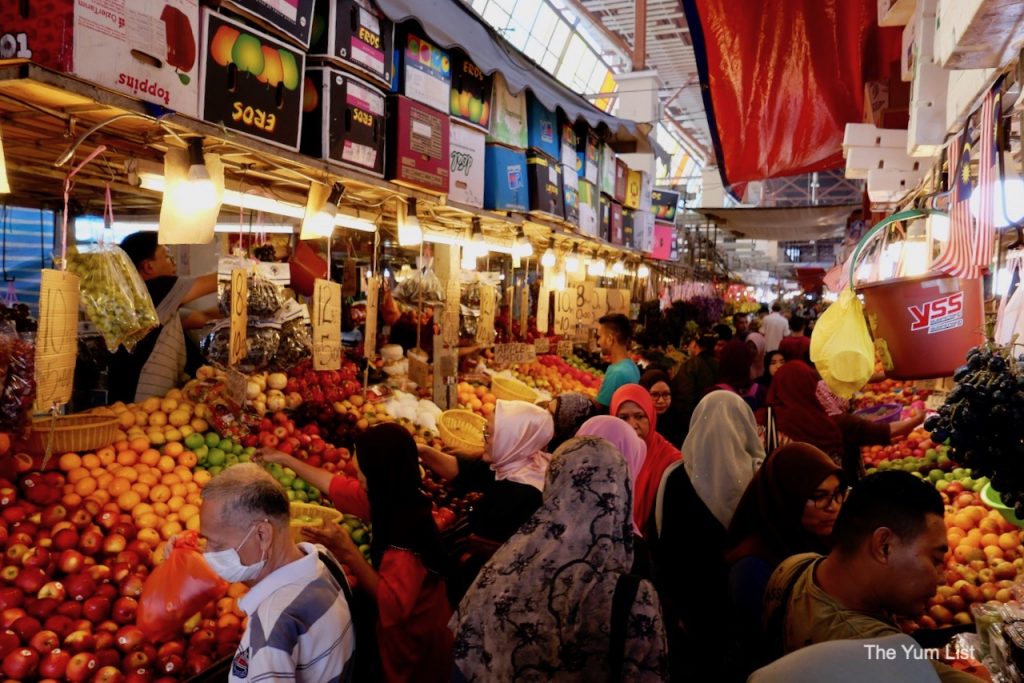 Rooms
Grounded on the philosophy of simplified luxury, The Chow Kit by Ormand Hotels trims extravagances and focuses on providing quality essentials. Bedding, shower, bath products, cleanliness, food, connectivity and service are of high importance.
The boutique hotel's 86 rooms and 27 suites encapsulate the convenience of contemporary living while giving a nod to the district's rich past. Rooms are small, mirroring the working-class history of its walls. Clever design, however, makes efficient use of space enabling a feeling of luxury without the need for overindulgence.
Our stay is in the Towkay Suite, or "the Boss Suite" in Hokkien. Its 22 square metres includes a king-sized bed, lounge and ensuite. Floor-to-ceiling windows and an open wardrobe make it feel larger than it is. Polished timber floors and subtle details such as fringing on the curtains and studding along the bedhead, do indeed resemble the digs of a kingpin.
Blackout curtains and triple-glazed windows shield us from the outside, and quality bedding and linens further enhance a sound night's sleep. Organic bath products, a rain shower and a Smart TV add to our comfort. We're impressed with the use of refillable containers for bath products and reusable water bottles that can be refilled at any time of day in the essentials' pantry located on every floor. Bye-bye single-use plastic.
We're content here for a staycation, an escape from our daily routine, removed from the reminders of duty found in our own home. I imagine though, that The Chow Kit would be as equally inviting for a business traveller, or a tourist wanting their stay to be as much a part of the holiday as the daily explorations are.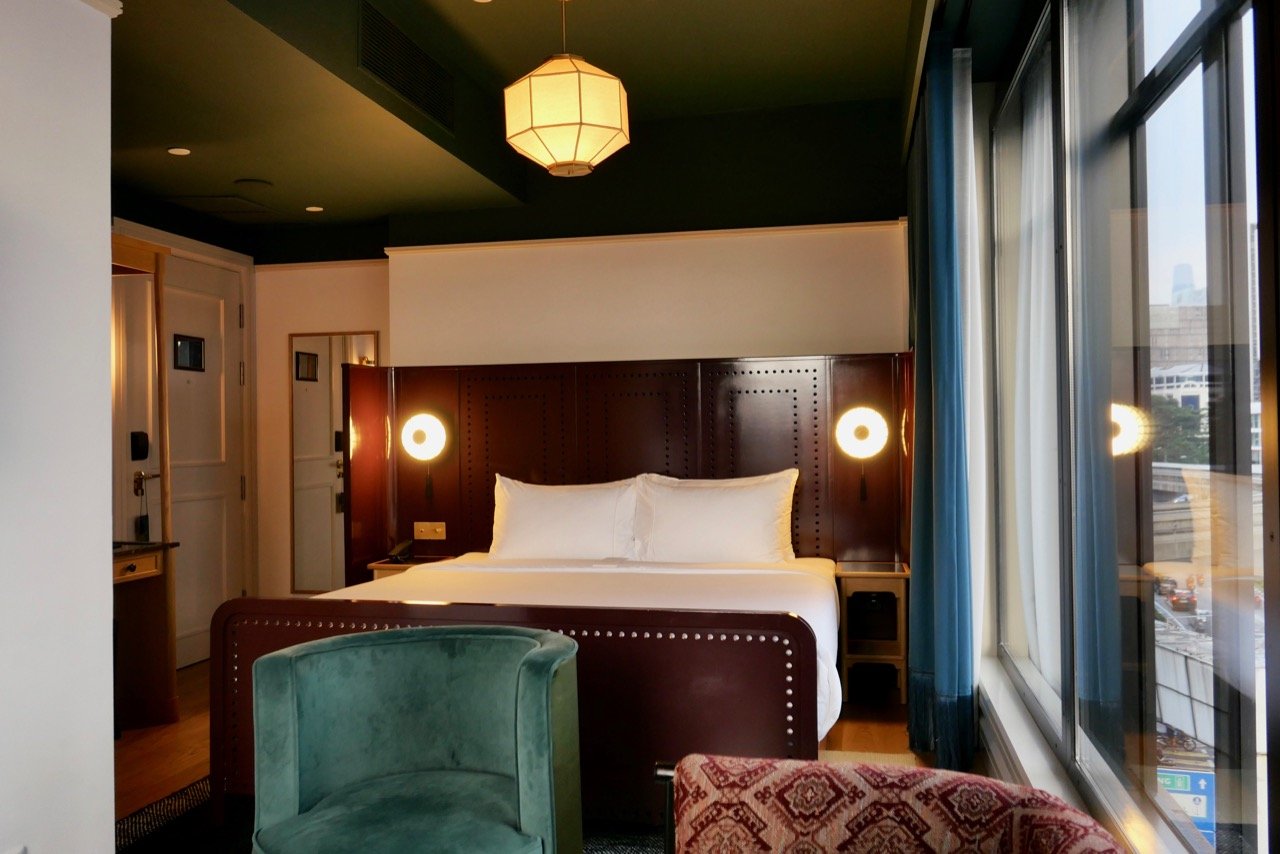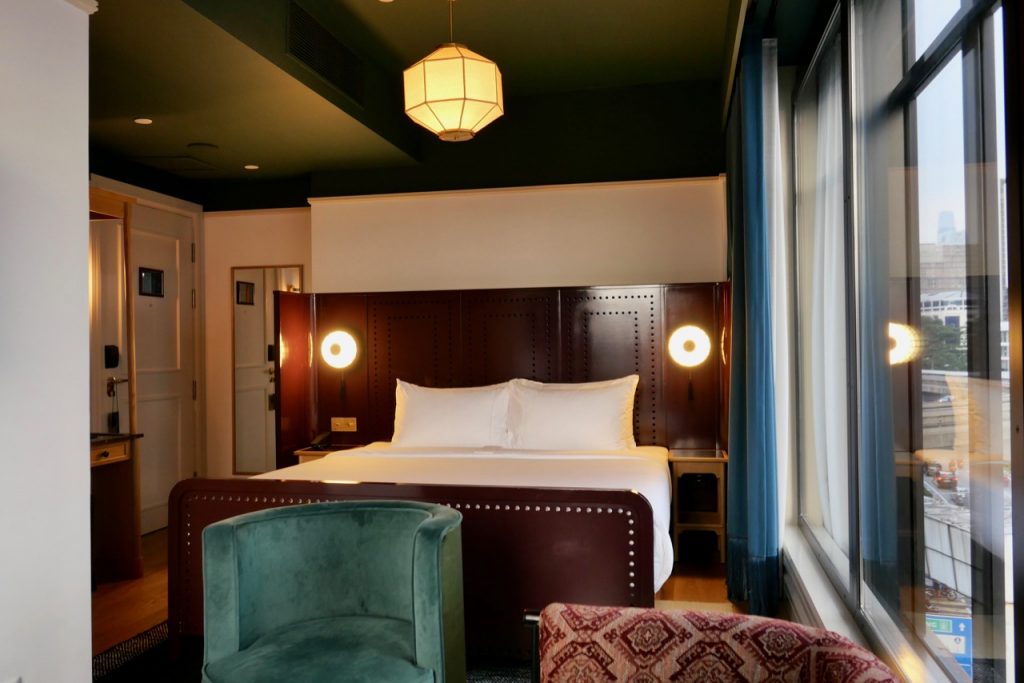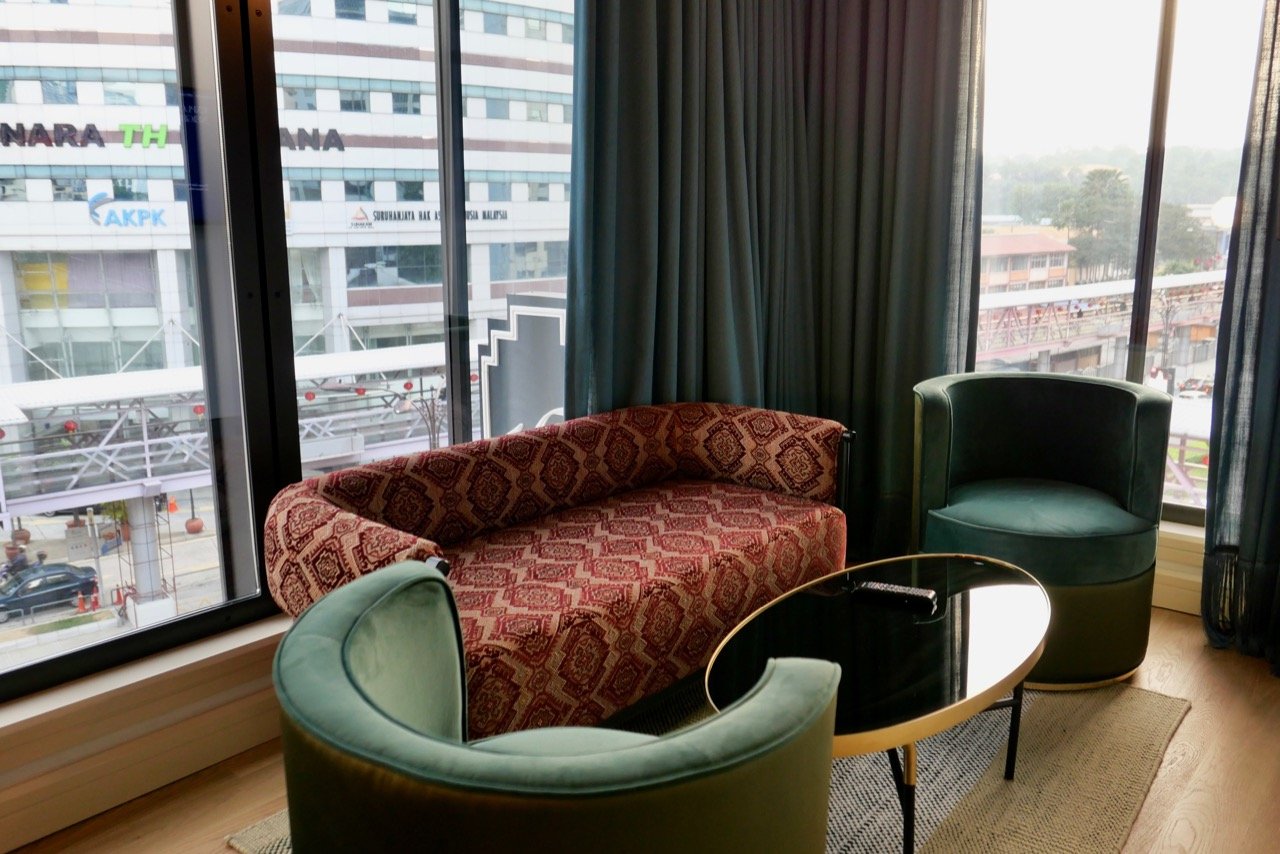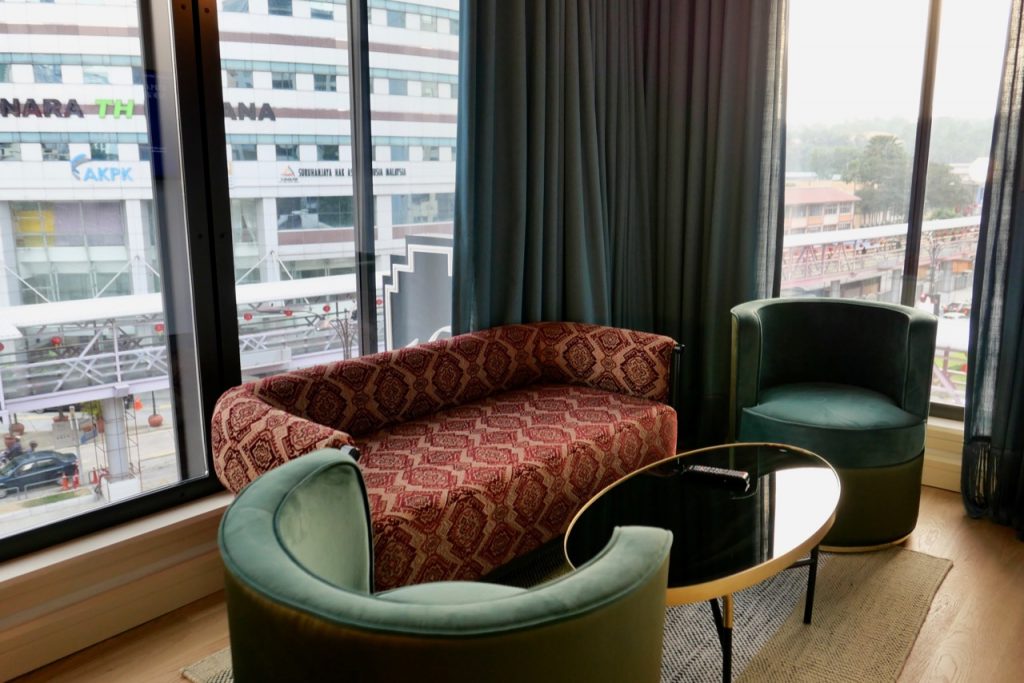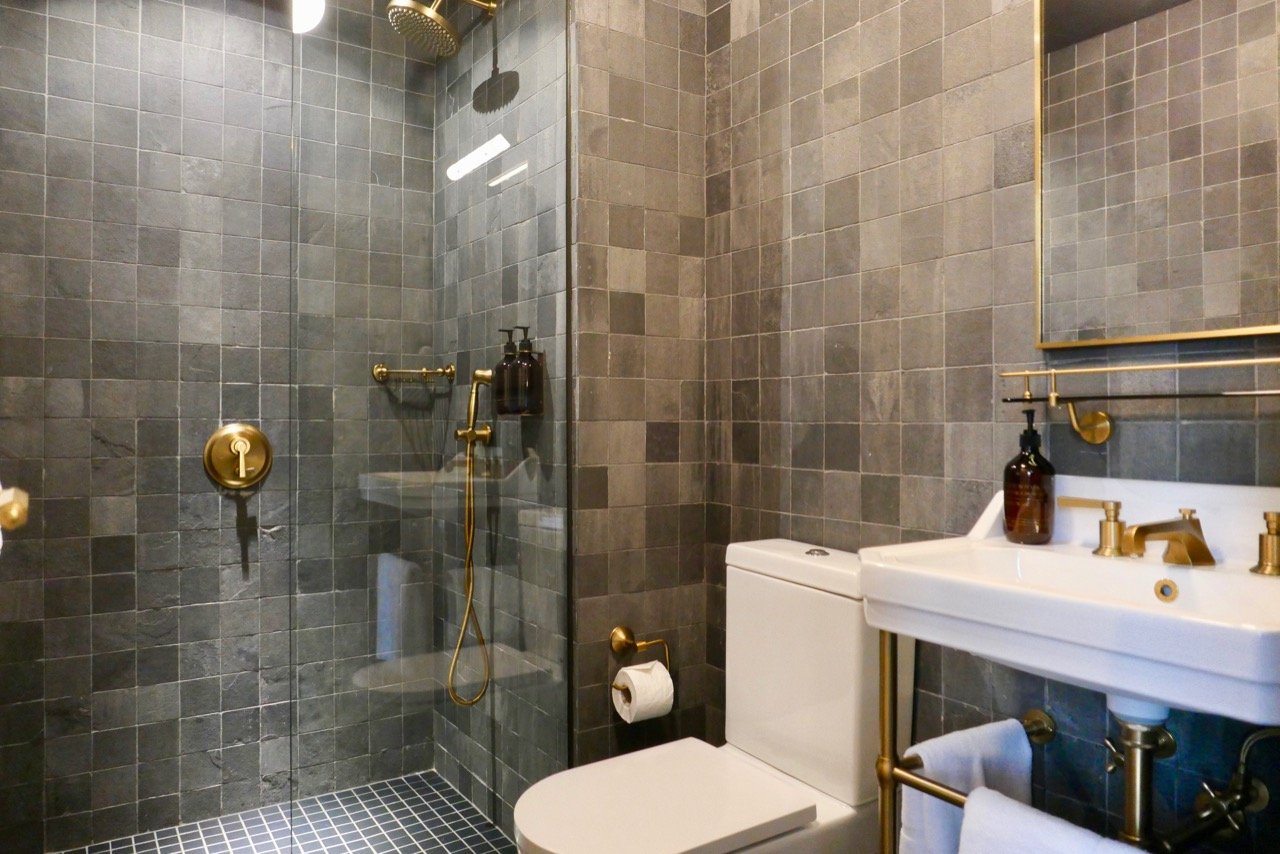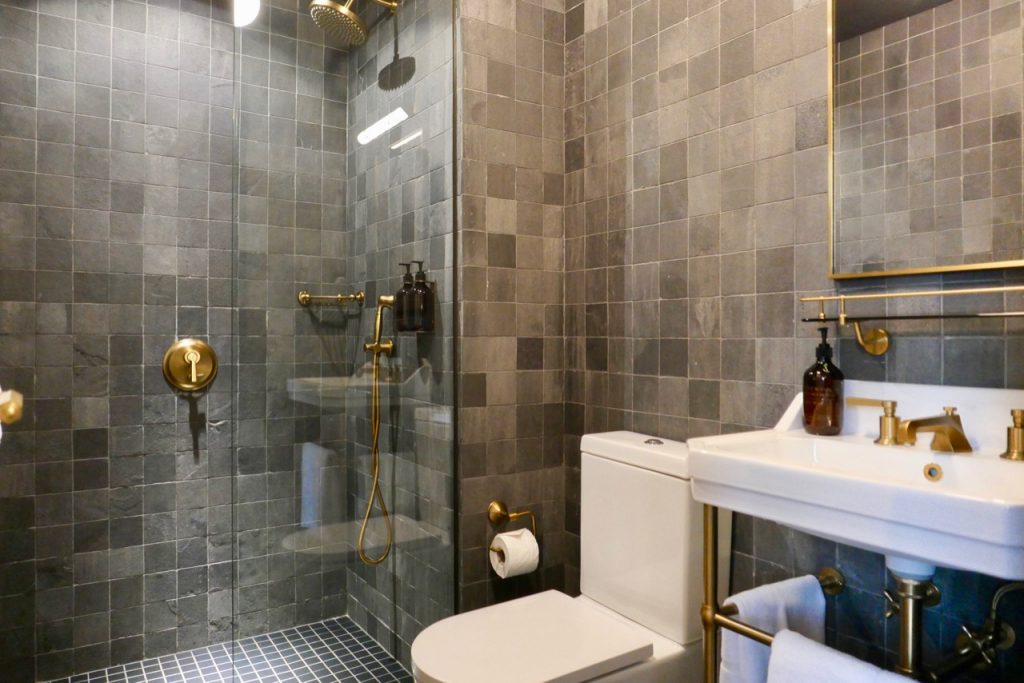 Dining – The Chow Kit Kitchen & Bar
They say the devil is in the details and that couldn't be more so than in getting the right food and beverage in a boutique hotel. Intelligent design can mean nothing if food and service are not done well. Best to leave it to the experts; in this case the team behind Troika Sky Dining, Eddie Chew and Christian Bauer.
Known for elevating traditional recipes with a just the right amount of contemporary flair without diminishing the foundation, Eddie and Chris make dining fun. In The Chow Kit Kitchen & Bar, they have found a welcoming balance between kopitiam and cosmopolitan eatery, local and international. Rather than trying to do it all, they provide a warm space where relaxed breakfasts can turn into leisurely lunches or after-work drinks morph into an evening meal. Check out their dinner and cocktails menu here.
Mornings at The Chow Kit are greeted by gently muted warm lighting and the smell of freshly brewed coffee. Hotel guests have a choice of getting a goodie bag hung on their door handle at a chosen time – a brown bag breakfast. It contains a piece of fruit, pastry and invitation for coffee or tea downstairs. Most, however, visit The Chow Kit Kitchen & Bar for a hot breakfast set (RM35), which includes a main, tea or coffee and a freshly extracted juice.
While there are a handful of local flavours on The Chow Kit breakfast menu, we start our day with western comforts.
Avocado Toast (RM24) comes on lightly toasted whole-grain bread (gluten-free also available). Smashed avocado is complemented by Thai basil and cherry tomatoes. It's a decent vegetarian option and can be made a little more filling with a side order of a poached egg (2 eggs, RM8) on top.
Perhaps the most exciting recipe on the menu though is the Daun Kaduk Omelette (RM24). This eggy beginning utilizes the local wild pepper leaf along with confit leek, sautéed mushrooms and feta cheese. The sourdough mate is a great contrast in texture, and the curry butter gives just that little bit more oomph. Shredded carrot, zucchini and cucumber salad tossed with a spicy, tangy dressing, slices through the richness of the omelette.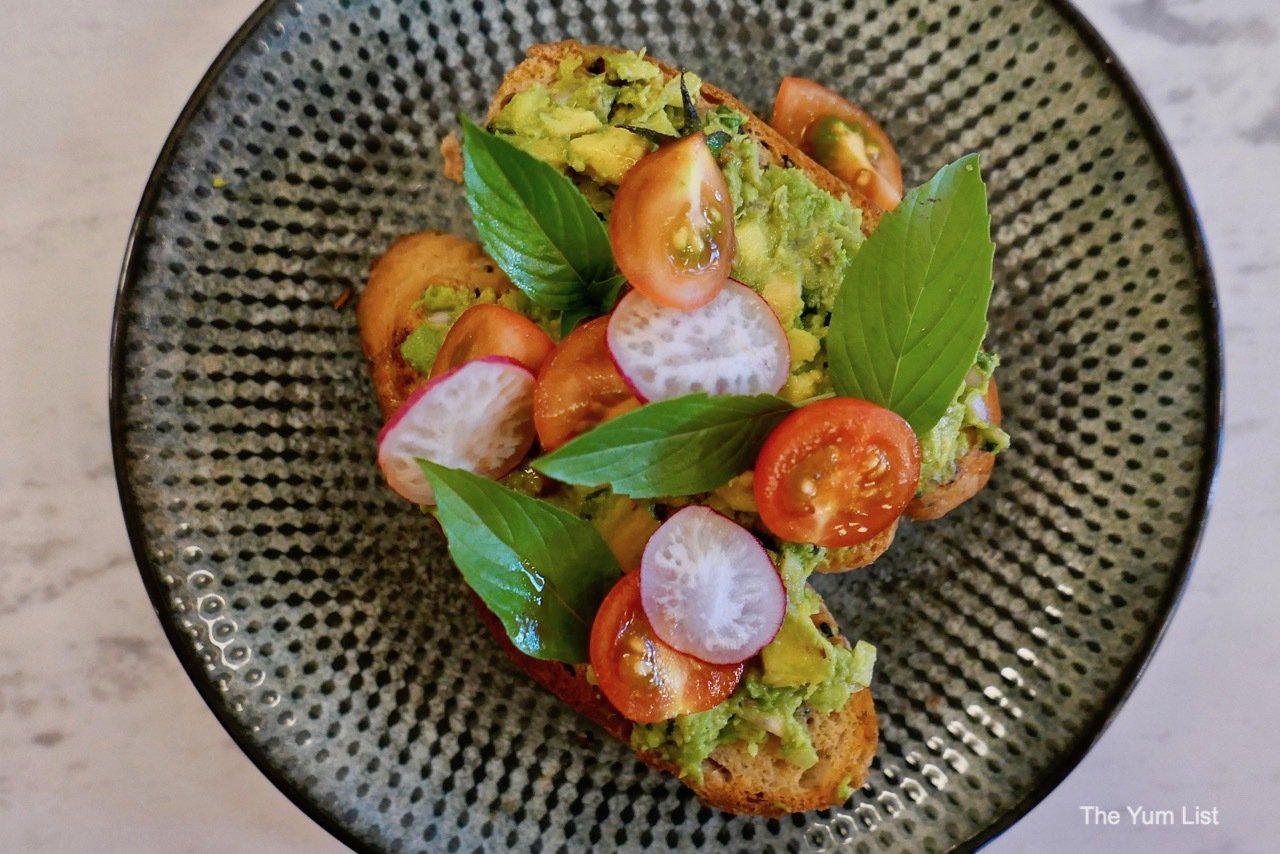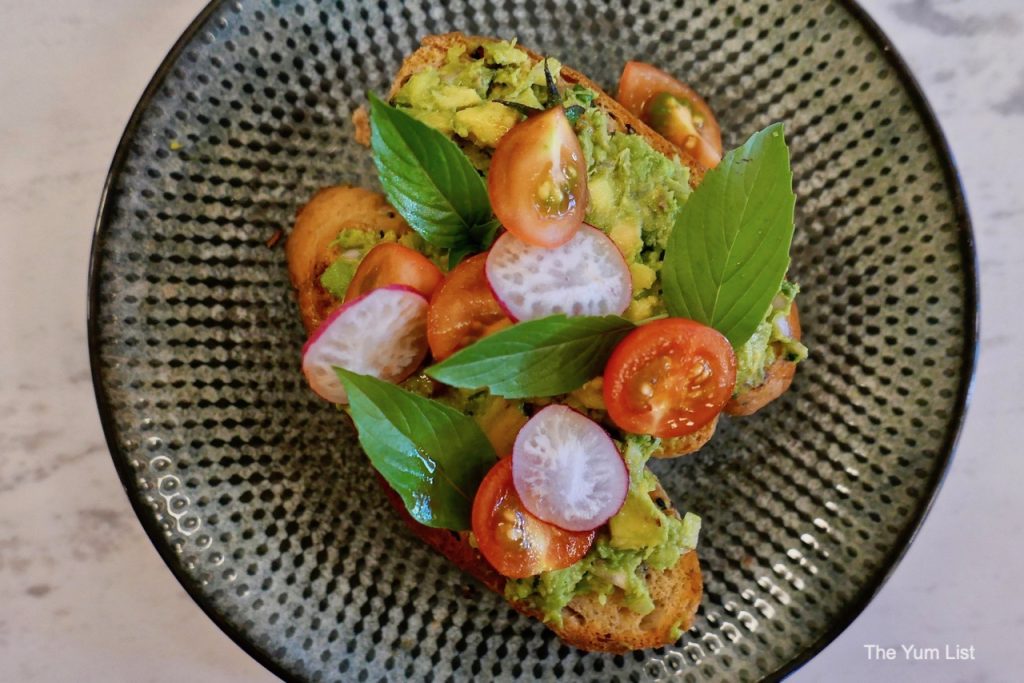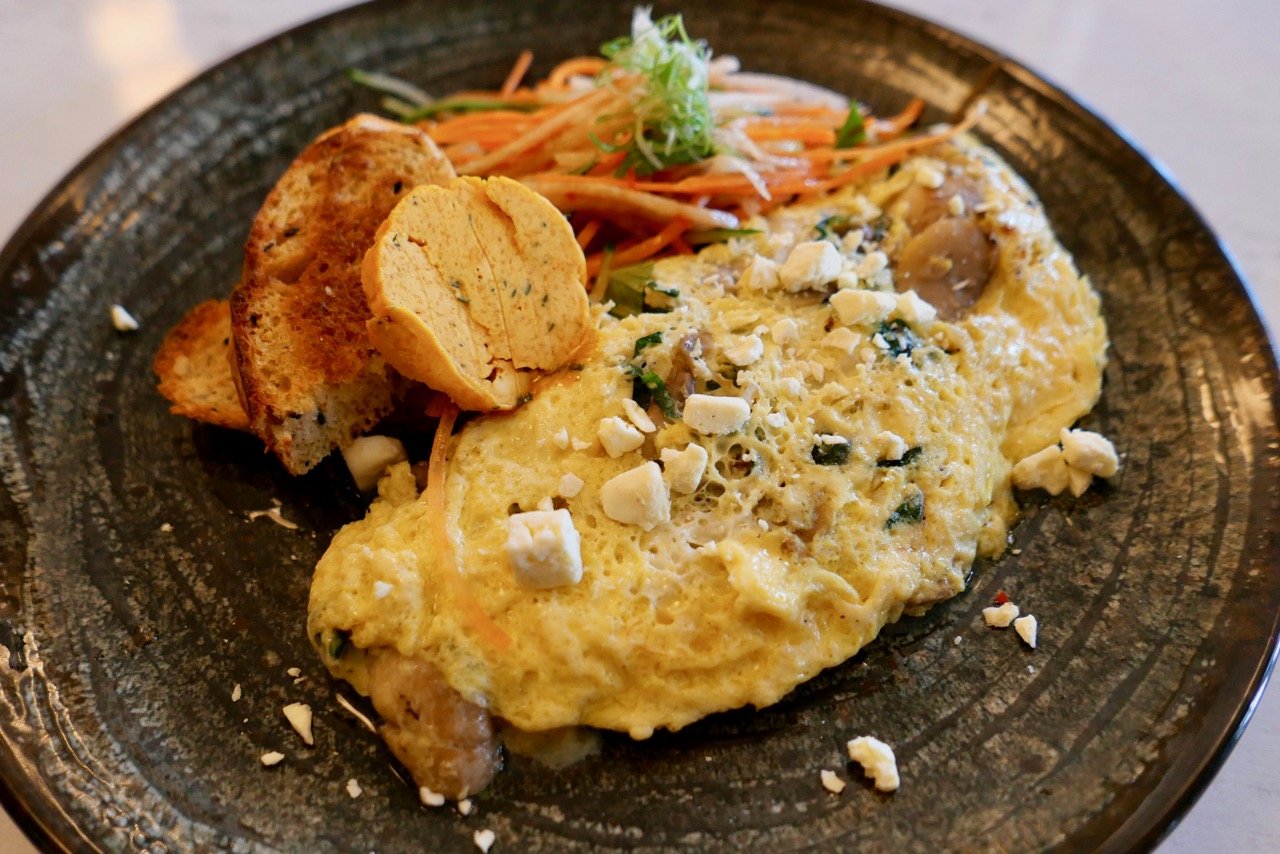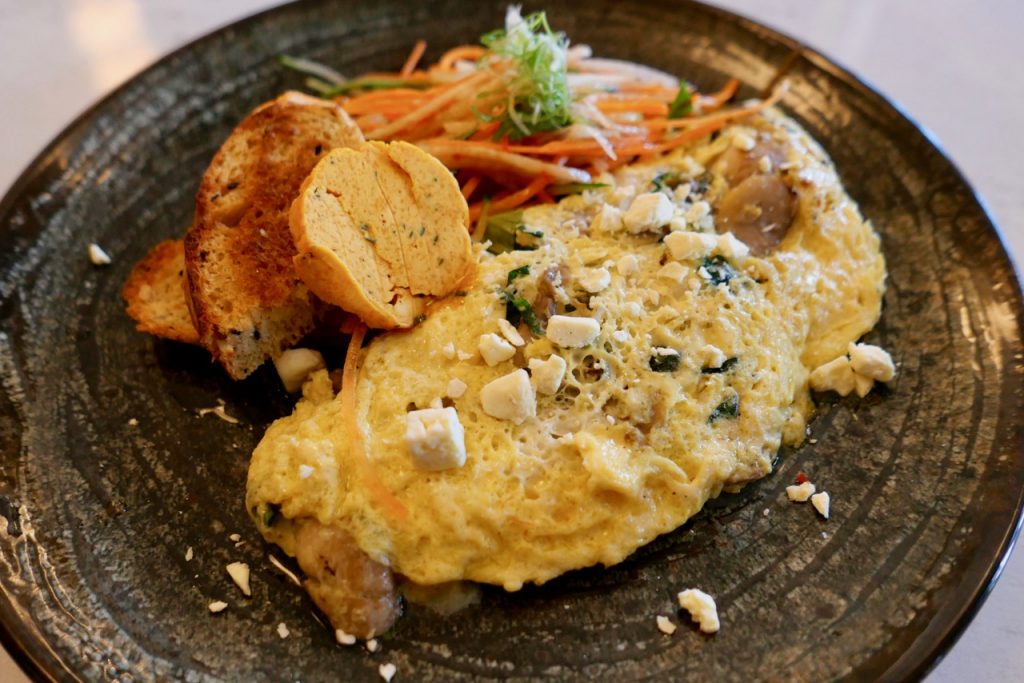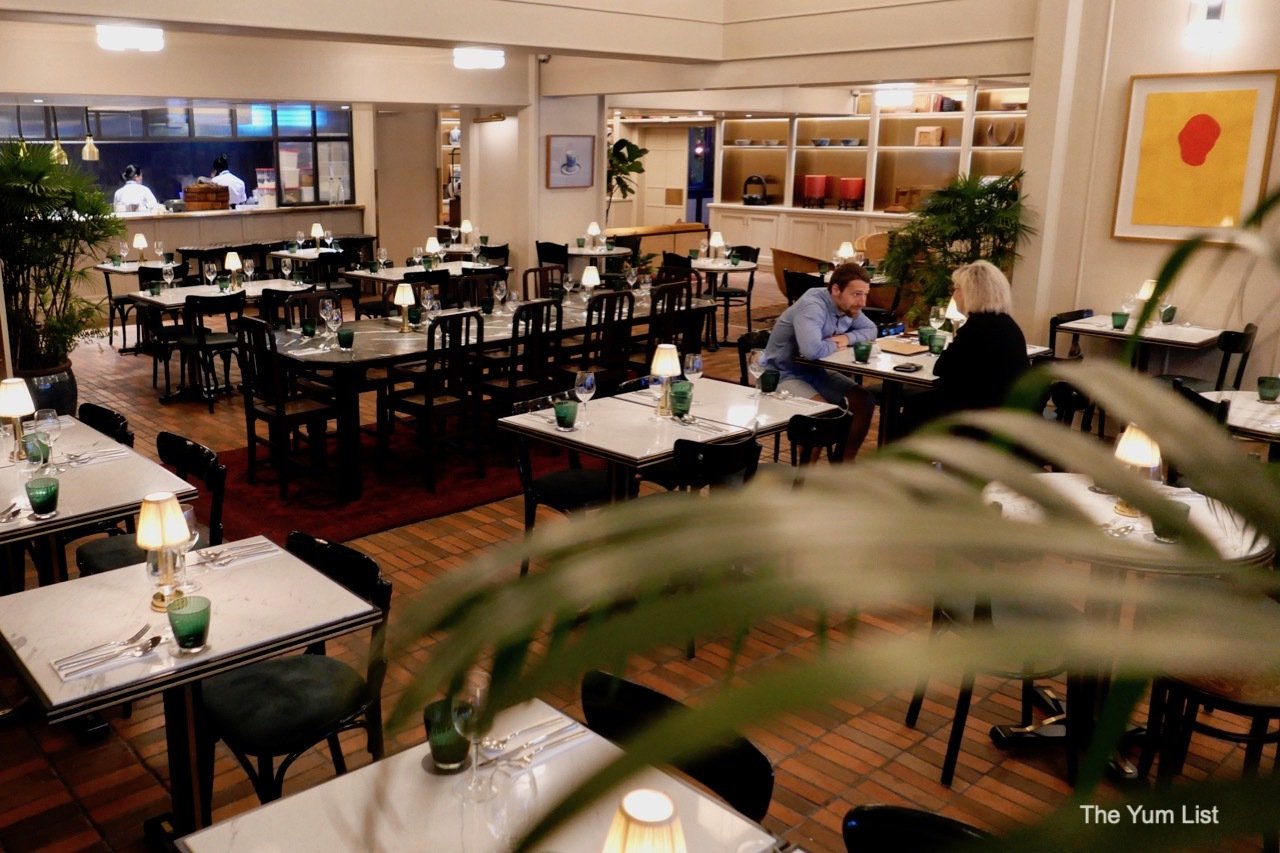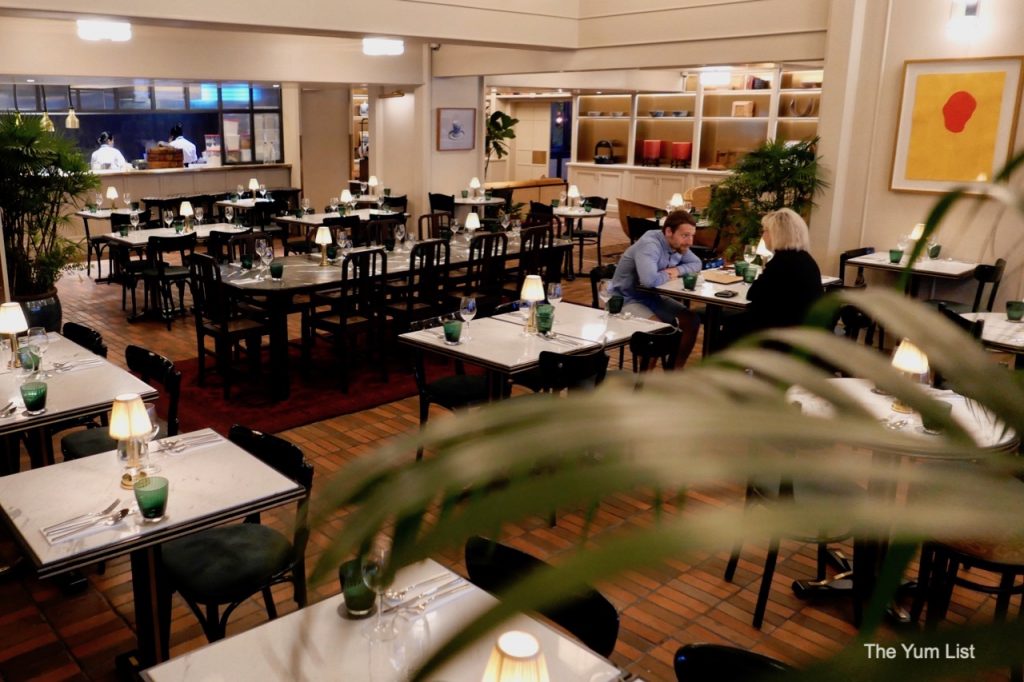 The Chow Kit Review
The Chow Kit is a fun weekend stay for KL residents wanting a change of routine. For tourists or business travellers it's a great gateway to the city. While it doesn't have the facilities of a gym, pool, abundance of space or little extras such as a mini-bar or turn down service, we're happy in the hotel. The staff are helpful, the food and beverage are of high quality and interesting, the design is welcoming and stylish, and the location embeds modern life in a historical context.
Reasons to stay at The Chow Kit: stylish boutique experience in an under-explored part of the city; great food and beverage.
The Chow Kit
1012 Jalan Sultan Ismail
Chow Kit, Kuala Lumpur
Malaysia
+6 03 2778 6666
www.thechowkit.com
Find more hotels in Kuala Lumpur here and stay up-to-date on what's hot around the city here.