Sakura Den
Words: Monica Tindall   Photos: Rich Callahan
Sakura Den is a place where drinking is guilt-free as booze is combined with health tonics, liquor with Chinese medicine. At this craft cocktail bar off Old Klang Road, you can literally detox as you retox.
This Asian-themed cocktail bar offers a menu of hand-crafted cocktails designed around local wellness wisdom. Expect to find ingredients such as ginseng, yuzu, Horlicks syrup, birds' nest, longan, cempedak and even tongkat ali. Each element not only adds unique character to the mixes but come with their own benefits too. In theory, you can take advantage of regional insight and boost your collagen or your libido washing any bitter medicine down with a cool cocktail cover.
Today we highlight some of the must-try signatures on the Sakura Den menu as well as a special bespoke experience happening every Sunday, Cocktail's Creed.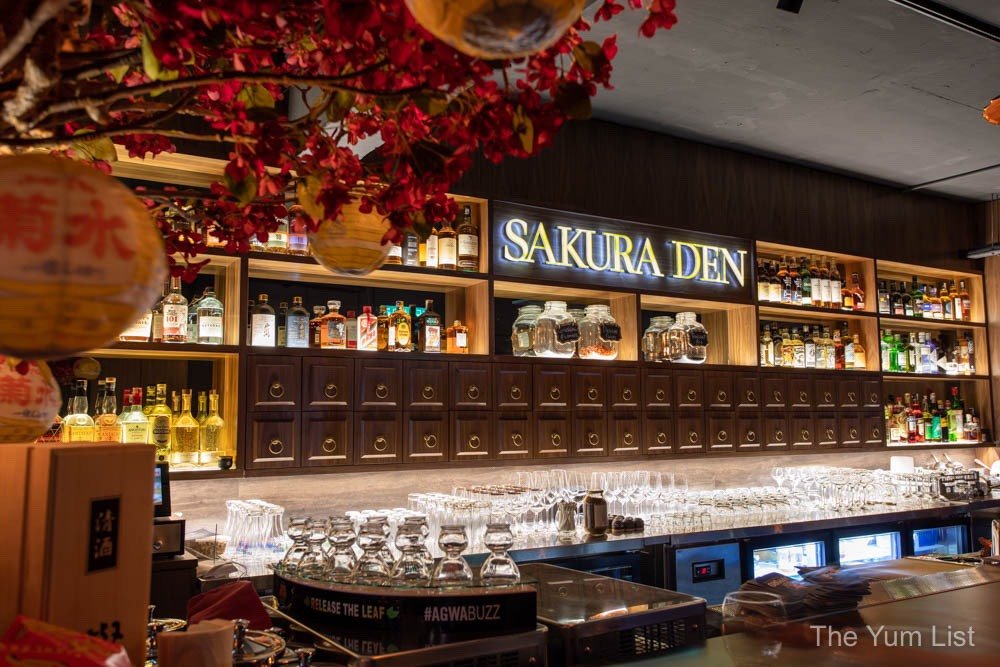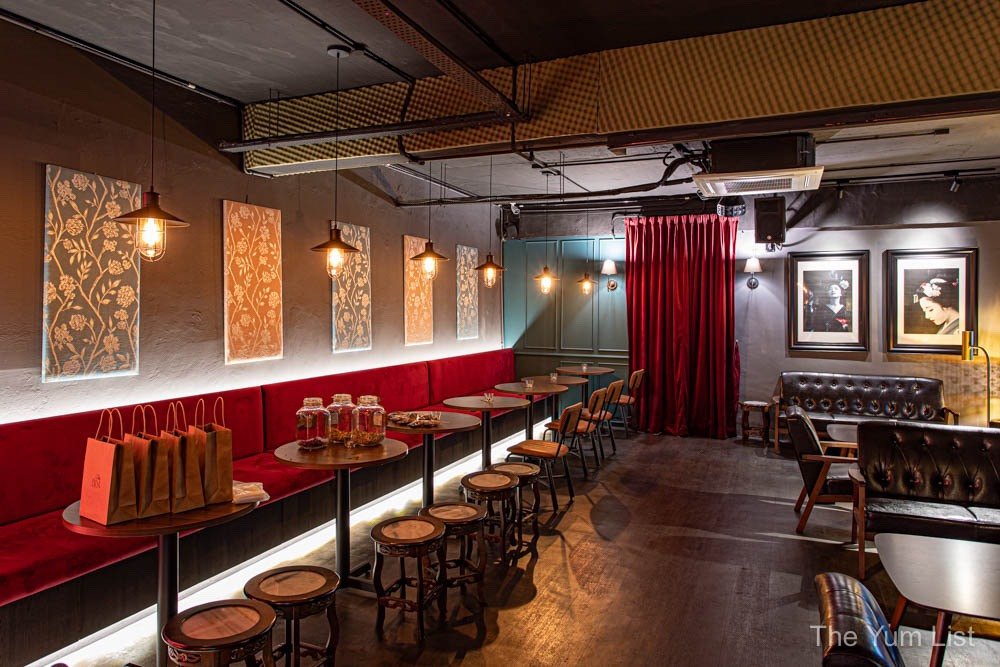 Sakura Den Signatures
Promising to enhance our skin by stimulating collagen, the Birds Nest (RM48++) is based on Scottish Kinsey gin. Of course, there's birds nest, and this is accompanied by peach gum (also contains natural collagen), longan and jujube syrup and umeshu. Rich says it's, "botox in a glass." Garnished with a miniature origami crane, longan and a dried red date, and served in a Champagne coupe, the beverage not only goes down elegantly but makes a pretty pic as well.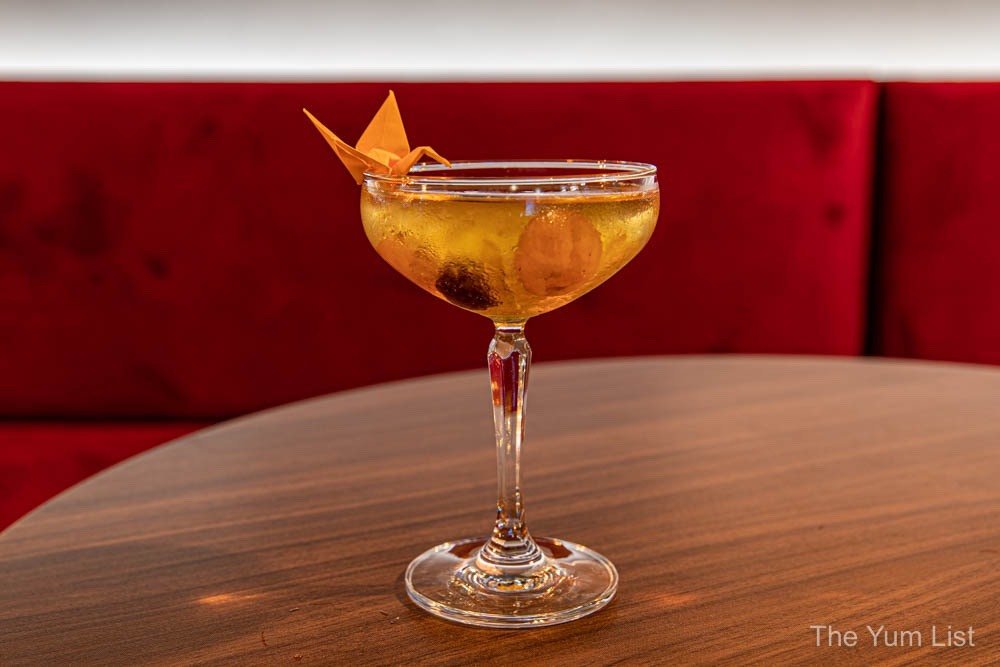 Bartender Arsenio Mariano Jr (Ash) says, "when it comes to cocktails, it's all about balance. Flavours should come together all as one. In this case, cocktails are also balanced nutritionally; a little bit of alcohol balanced with a bunch of antioxidants."
The Twisted Queen (RM36++) at Sakura Den grabs our attention because we love the fresh, fruity and sweet profile of mangosteen. It's given a kick with Brugal Blanco and Carpano Antica Formula and smoothed over with pandan syrup and lime. Packed with antioxidants and vitamin C, the ingredients in this beverage are said to assist in the prevention of cancer. Mangosteen tea has even been popularised overseas with some brews being sold for up to RM200 a bottle! It's shaken and produces a thick foamy top, textured enough to hold two dried rosebuds and a pandan leaf garnish.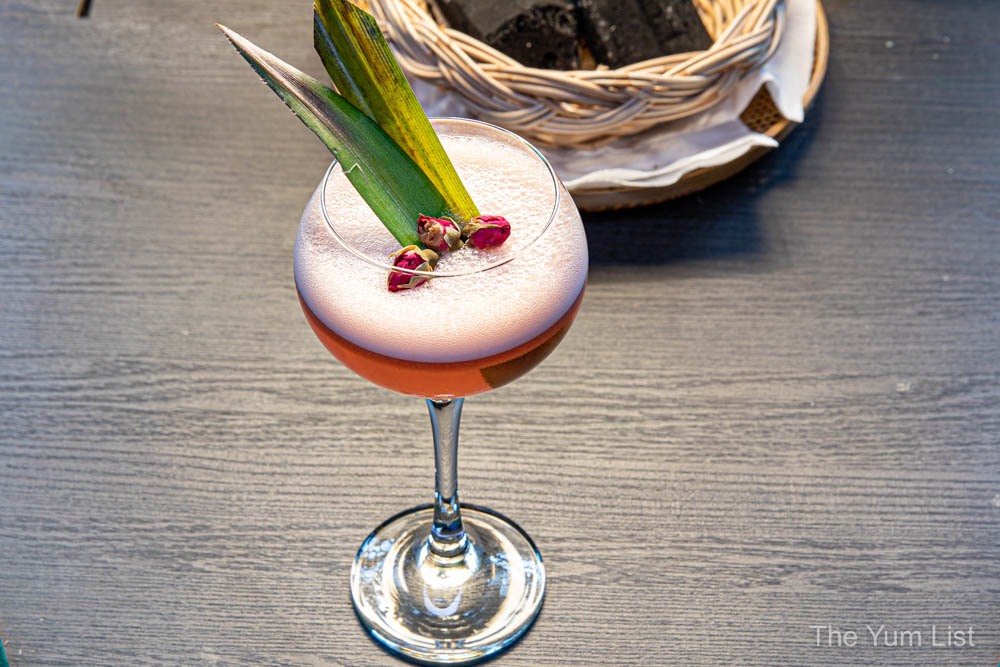 Jack in The Box (RM45++) not only sounds fun but has an exciting mix of ingredients. Vulson White Rhino Rye and Shiratama Whisky Umeshu are partnered with cempedak pit orgeat and lemon and capped with a cempedak cheesecake foam. The glass is rimmed with a cookie crush adding to the cheesecake appeal of the drink.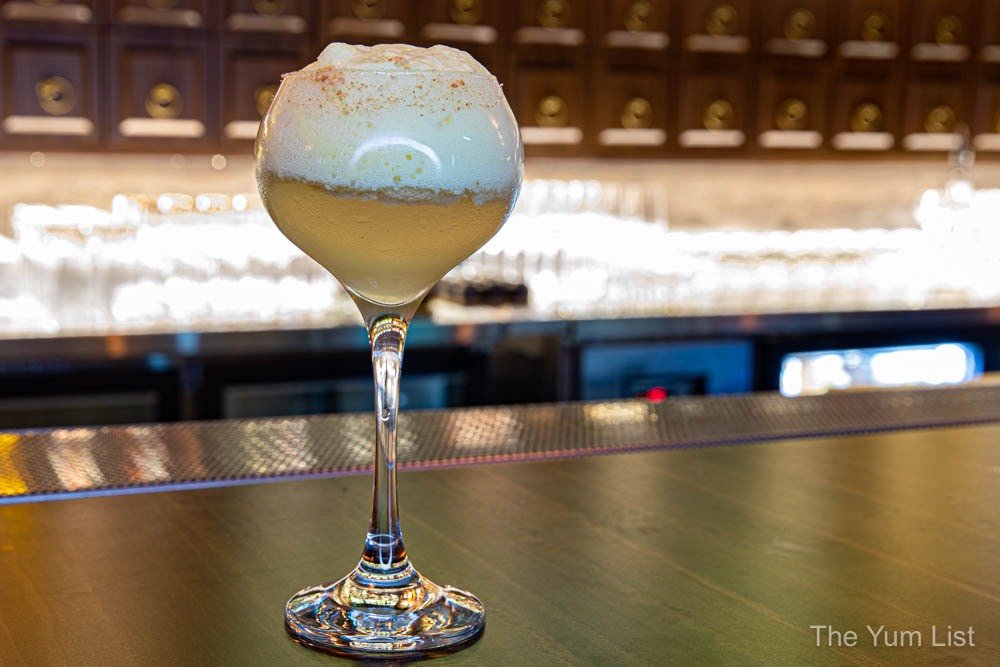 The Kopi Jantan (RM36++) is ideal for those wanting to make the night last a little longer. Bols vodka comes with potent tongkat ali infused into the Italian coffee liqueur Borghetti. A shot of espresso gifts additional wake-me-up properties and the bitterness is tempered with simple syrup. Ash says it's basically an espresso martini dedicated to Malaysians who love drinking coffee from the three-in-one pack. It's garnished with a local chocolate wafer, Loacker – a bickie with your coffee.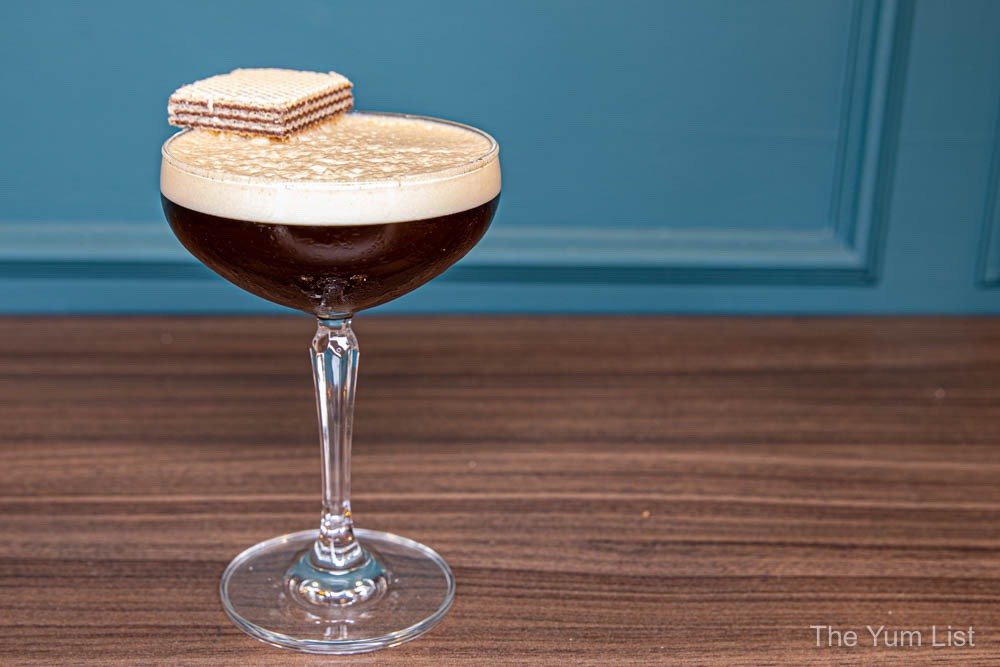 The four cocktails we've had today at Sakura Den are not only their best-sellers but showcase the variety of flavours found in the menu. From fruity to dry, tannic to creamy, there's something for everyone – talk to the bartender for a recommendation.
Tapas
A handful of light bites satiate hunger pangs and allow us to keep up with the drinking fun. Feta cheese gives a savoury note to the Tomato Salsa Bruschetta (RM 16). Chilli Garlic Prawns (RM 18) offer plenty of flavour, and the remains are ideally mopped up with the side of garlic bread. Fish Metti (RM 18) sees a dip of catfish with coriander, Parmesan cheese and butter as a warm topping for garlic bread.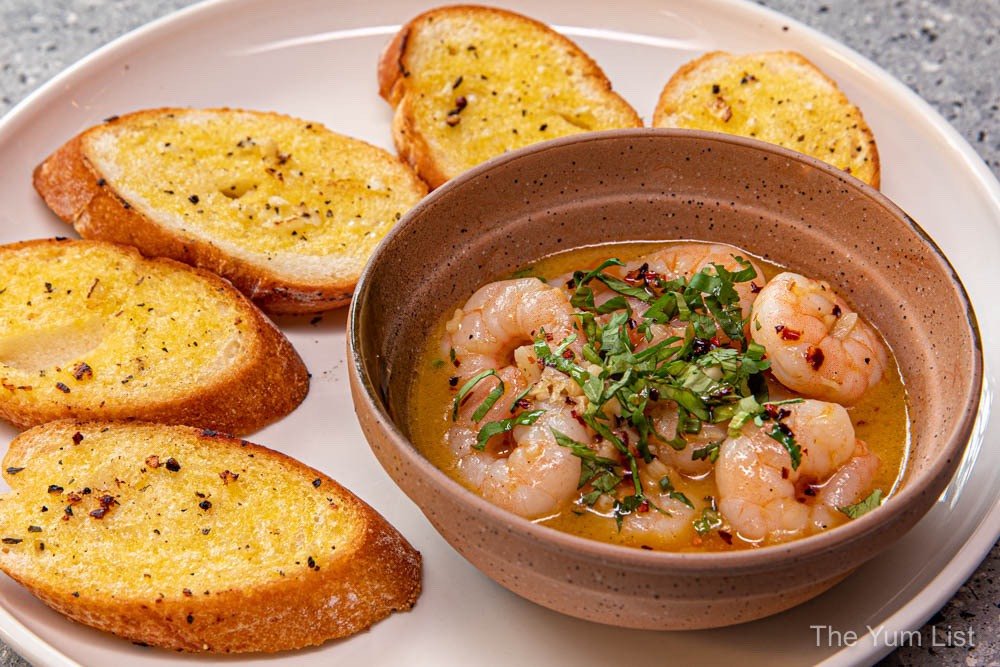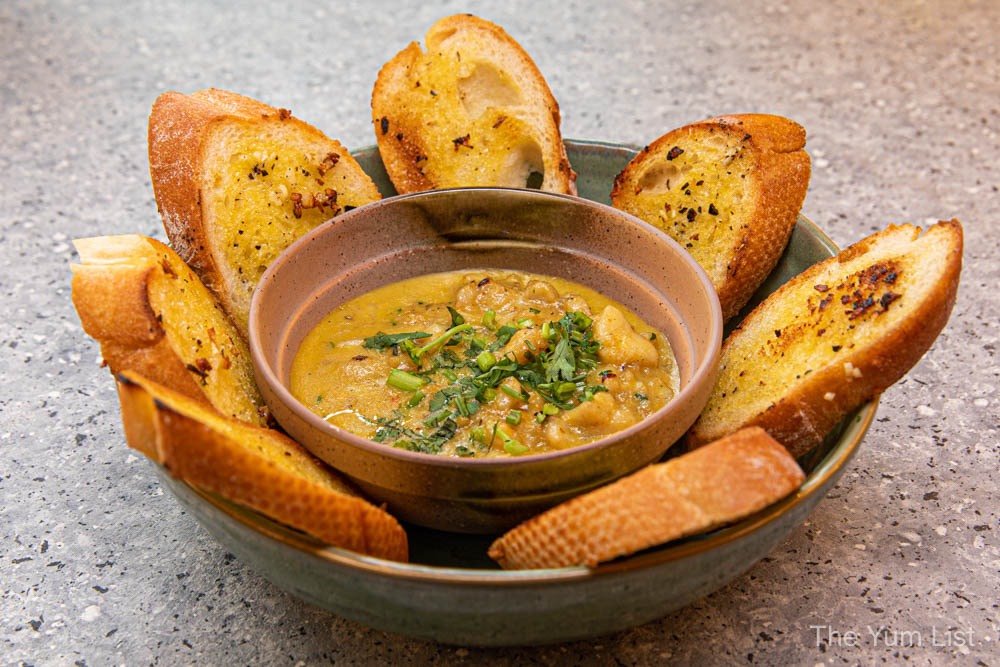 Cocktail's Creed
Running every Sunday until March 2020, guests at Sakura Den can look forward to Cocktail's Creed. Led by master bartender Arsenio Mariano Jr, the afternoon is an omakase of beverages of sorts. Tell Ash your preferred (or non-preferred) flavours and spirits, and he will customize a cocktail just for you.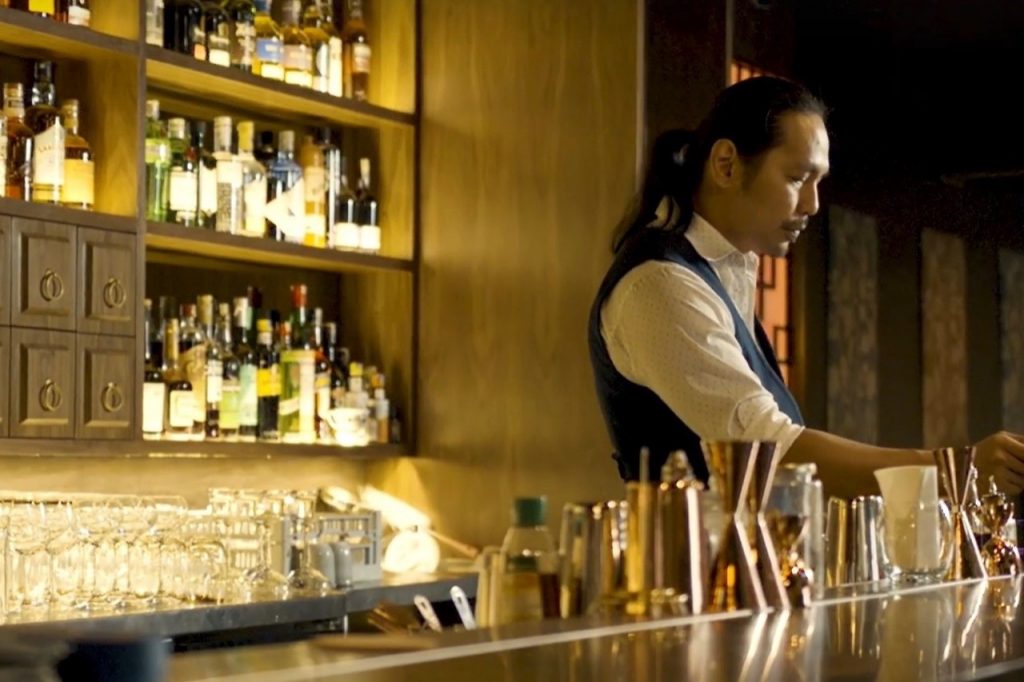 Two personalized cocktails are priced at RM70+ or three for RM90+ at Sakura Den. I tell Ash I'd like something light and citrusy, while hubby requests something fruity with rum, dark rum. As Chinese New Year is coming, Ash uses two types of citrus – grapefruit and mandarin orange as the primary flavours in my bespoke cocktail, with just a drop of lime for a little more acidity. He mulls them together in a cocktail shaker, adds a little sugar, vodka, Cointreau, Triple Sec and a basil leaf garnish. There's a bit of a vegetal taste underlaying the citrus – it's bright, fresh and light.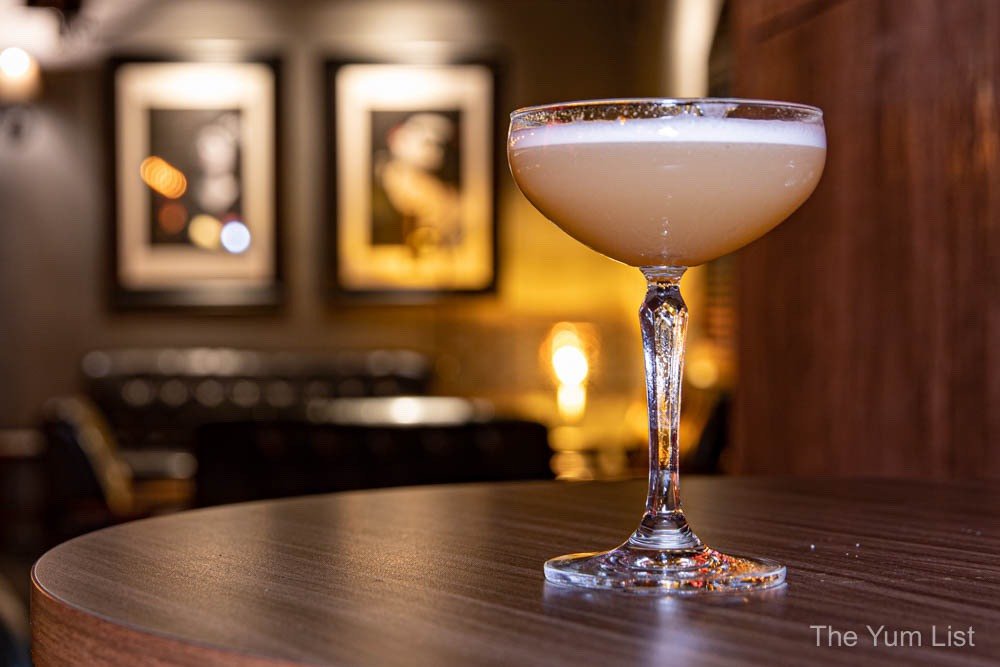 Hubby gets Brugal 1888 dark rum with vanilla tea syrup, a little lime and apple juices, served over ice and topped up with soda in a highball glass. A twist of lemon peel acts as a garnish. It's a simple drink, but not lacking in flavour. The vanilla stays on the roof of the mouth, and the strength of the soda founds the base.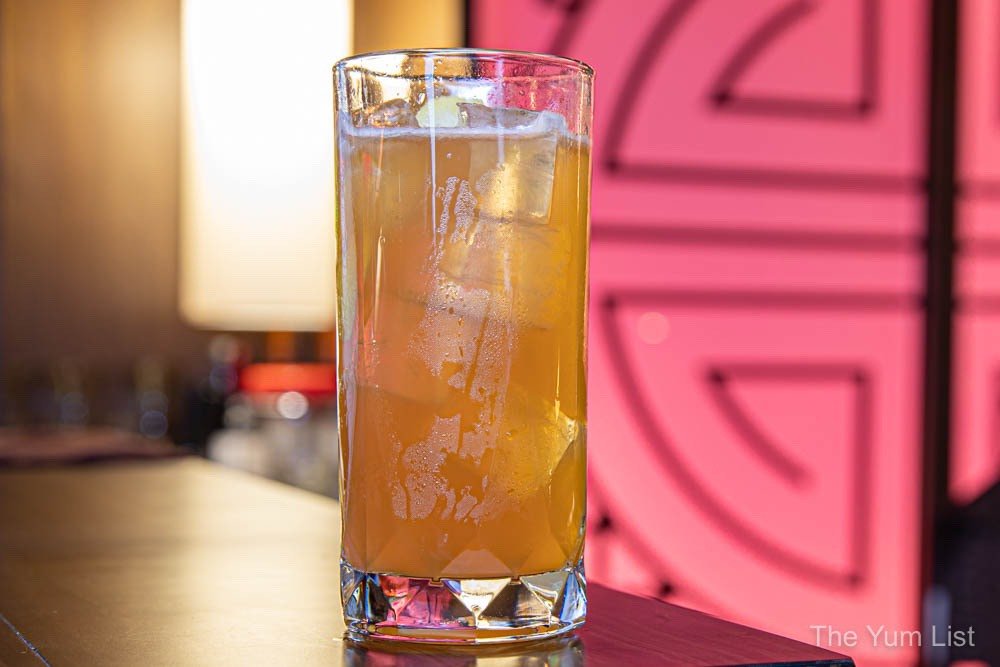 Sakura Den Review
Sakura Den has a happy vibe in a stylish setting. Bartenders are friendly and experts in their field. Try a signature from their craft cocktails list or get a cocktail designed just for you during Cocktail's Creed Sundays.
Reasons to visit Sakura Den: fun Asian-themed setting and beverage list; retox while you detox; creative craft cocktails with big Asian flavours.
Sakura Den
1st floor, 24 Jalan Kampung Pasir,
Off Old Klang Road Kuala Lumpur
(Above Klinik Mudita OKR)
Malaysia
www.facebook.com/SakuraDen24
+6 012 393 8627
[email protected]
Sakura Den Opening Hours
Sunday to Thursday: 5 pm – 1 am
Friday & Saturday: 5 pm – 2 am
More on KL's vibrant bar scene here and stay up to date with the latest openings in Kuala Lumpur here.
Love the thrill of finding a hidden bar? Check out these sneaky finds in KL.