Gavel Coffee Kitchen Craft Beers
Words: Monica Tindall   Photos: Rich Callahan
Part of the revival of the Chow Kit area, Gavel Coffee Kitchen Craft Beers is a bright little spot standing out from the crowd with its happy yellow façade and respectable craft beer collection.
While many are initially attracted by the range of boutique brews, even more, stay for the menu of comforting western recipes. An a la carte list takes guests throughout the day with breakfast, lunch, in-between grazings and dinner, while a bunch of weekly specials draw the crowds with their value-for-money deals.
Craig Paterson, from Drift Interiors, is responsible for the fabulous murals covering the walls. Take some time to walk around (out the back too), as they really add something special to the setting. Also, note the hand-crafted wooden platters that are used as serving plates that hang above the open kitchen and are available for sale (great gift ideas).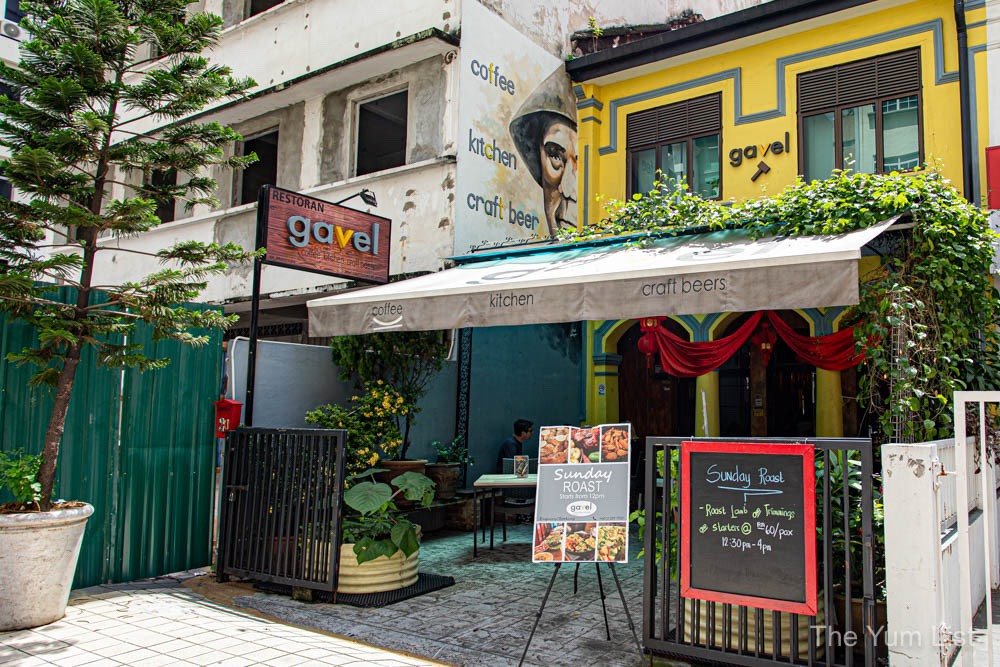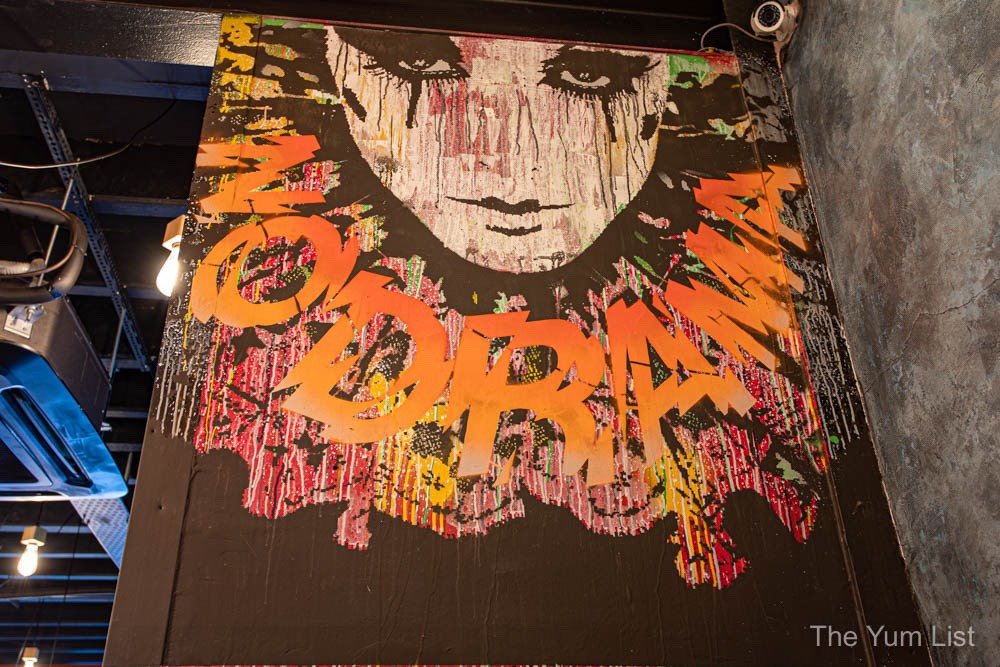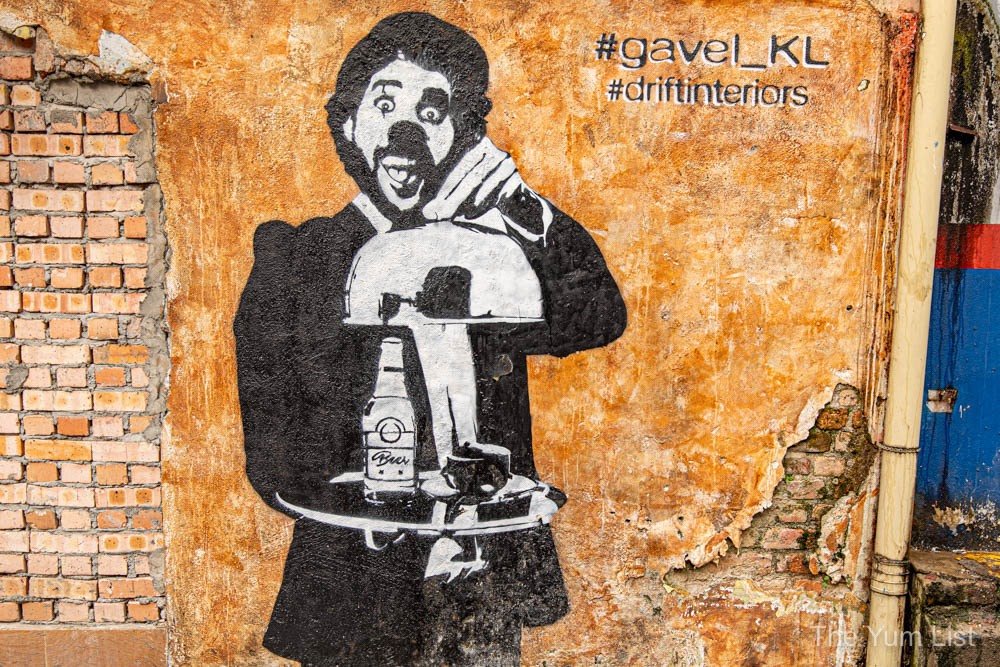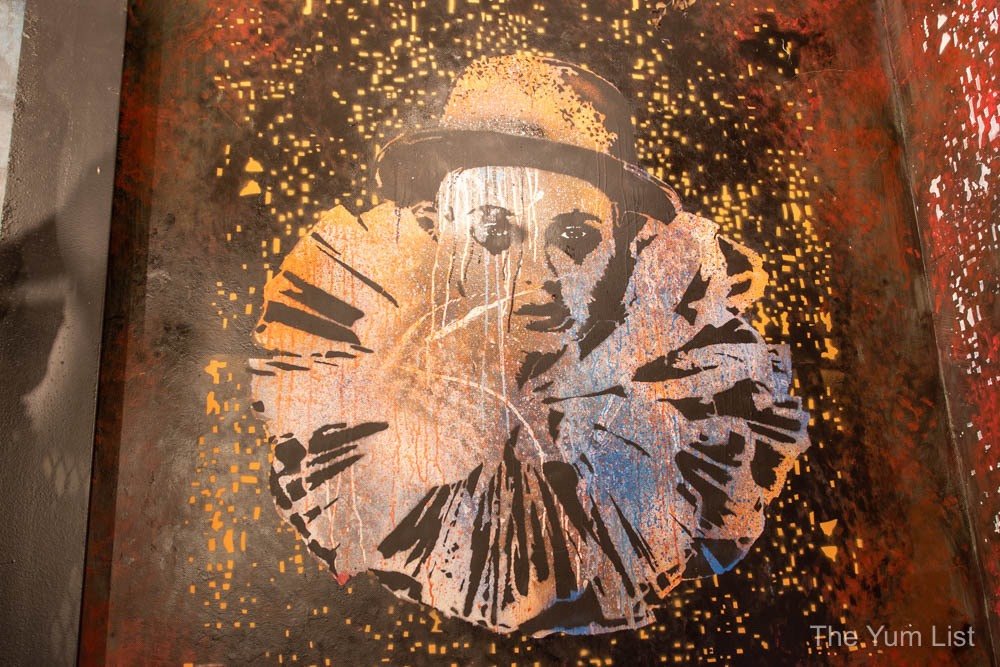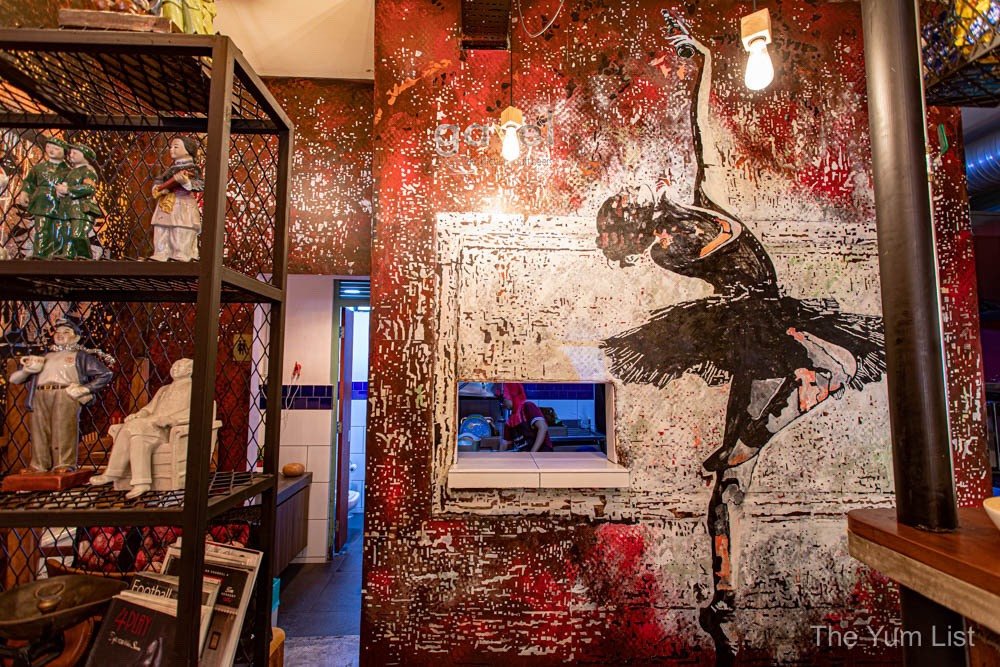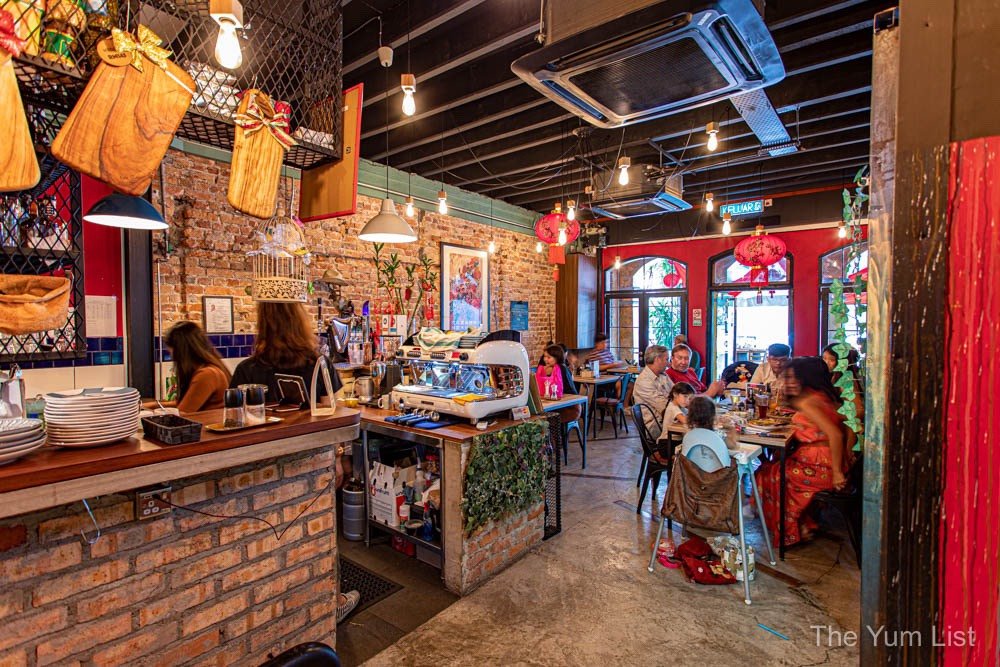 Gavel Coffee Kitchen Craft Beers Sunday Roast
One of Gavel Coffee Kitchen Craft Beers' most popular menus is their Sunday Roast. Served from 12 pm until 4 pm, the kitchen presents roast beef (RM68) and lamb (RM60), which alternate weekly with all the trimmings and a selection of hot and cold starters. Reservations are highly recommended as it's one of their busiest periods. They also do a Beef Wellington that sells out before it's even advertised.
Today we try the NSW organic, grass-fed lamb and find it flawlessly prepared. There's a real home-cooked taste to the meat, and this is enhanced by the gravy and mint sauce seasonings. Yorkshire puddings and roasted vegetables – sweet potatoes, chat potatoes with garlic and rosemary, broccoli and carrots – accompany the meat.
From the sides, Clonakilty black pudding made with beef's blood (no pork) tops leeks in a creamy sauce and is a hot ticket today. Luscious layers of lasagna are also disappearing fast. Individual eggs benedict, couscous and Mediterranean salads provide more variety.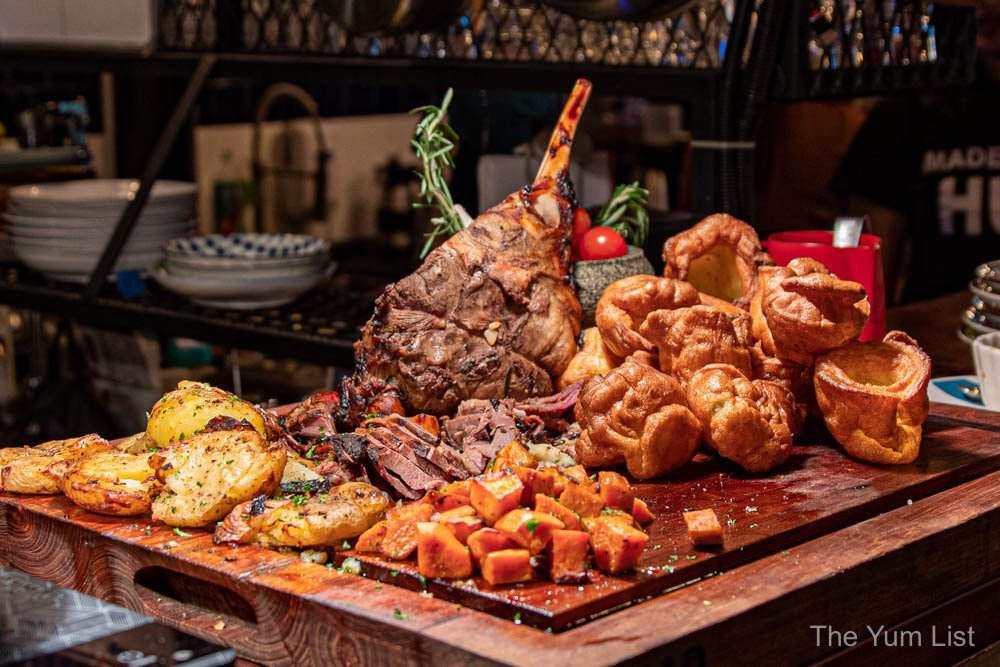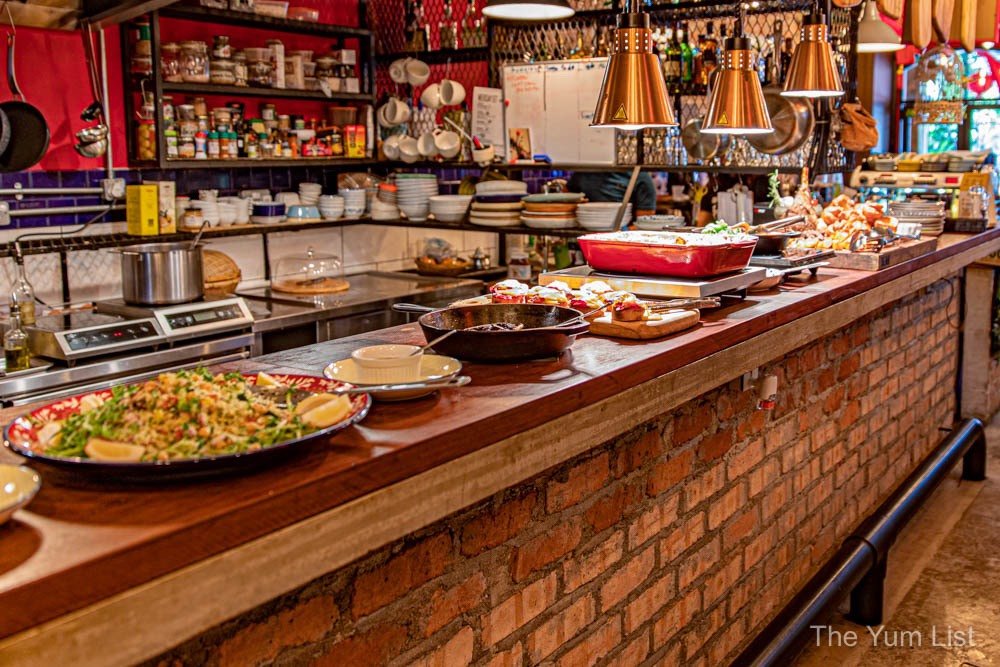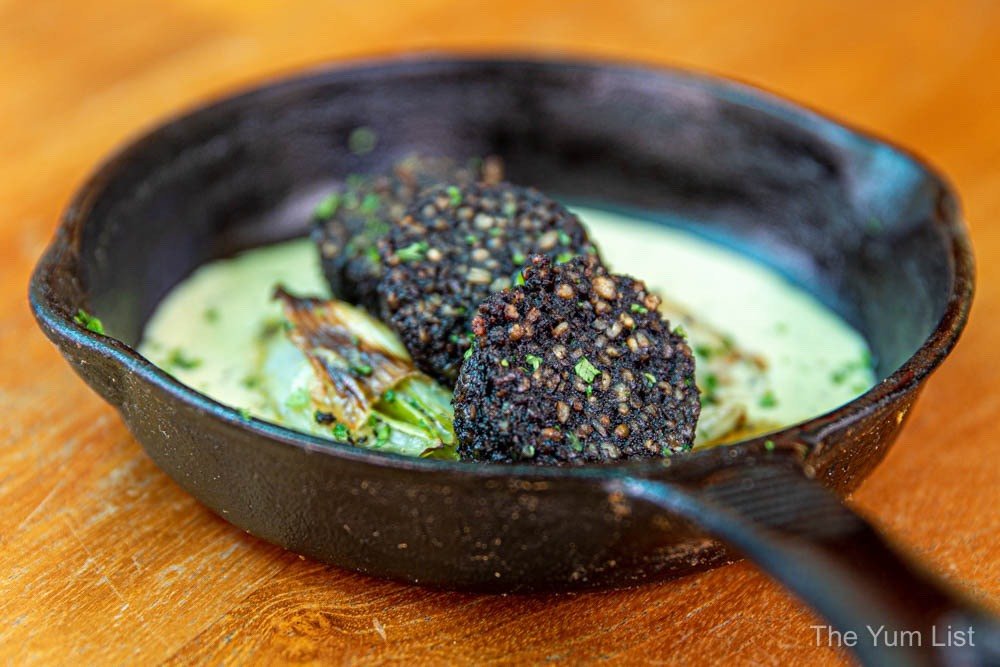 Daily and Weekly Specials
The team at Gavel Coffee Kitchen Craft Beers thrive on seasonal ingredients. Travels to and from Europe and daily visits to the Chow Kit market bring continually changing flavours, which are made into specials. Today we're fortunate to get crumpets hand-carried back from England! Chef Paul James tops them with Scottish smoked salmon and Yorkshire brie (also just off the plane). I am so happy! Steak night and burger night are regular events. Patties are made in house, as are most things.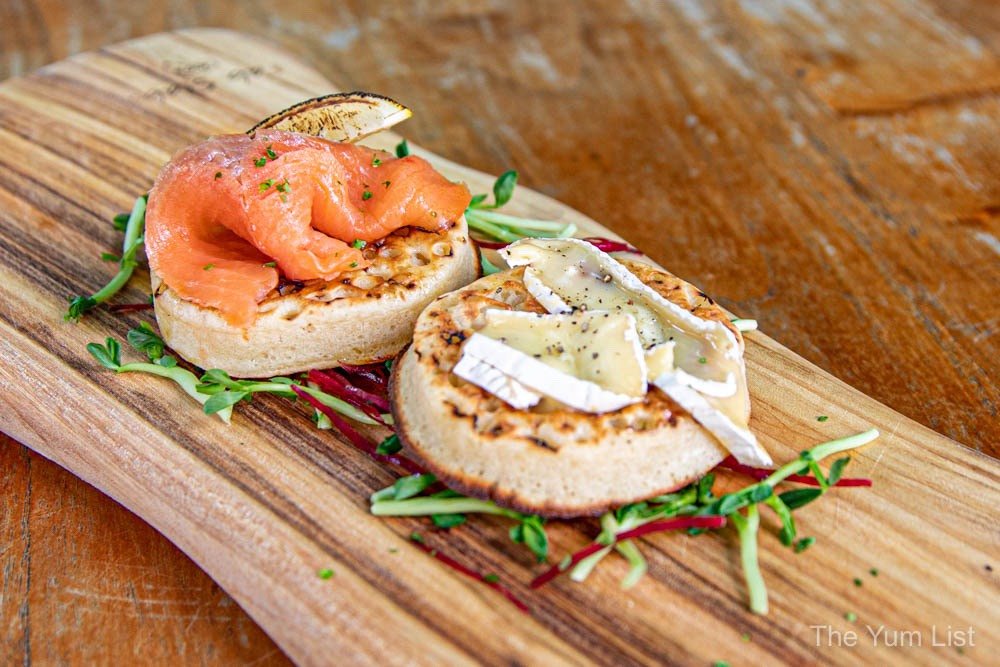 Gavel Coffee Kitchen Craft Beers Menu – All Day
Besides their specials, Gavel Coffee Kitchen Craft Beers has an a la cart menu. It was Instagram photos that encouraged us to order the Pancakes (RM16). Thick fluffy rounds make a pile with banana slices in between the layers. On the side, there's a berry compote and a jar of honey available for drizzling. Rich and I polish these off in a heartbeat.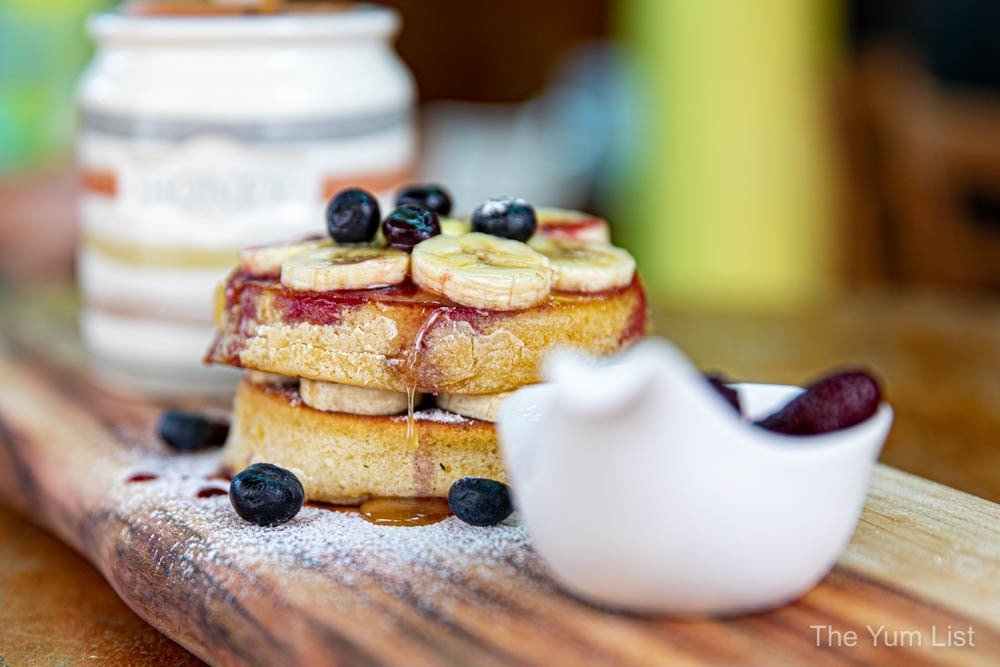 Lunch till Close
Hubby's pick, Angus Ribeye Steak (RM 96), features a 350g serve of grass-fed beef. You can order it to your preferred doneness, but the chef highly recommends it medium-rare. The presentation on one of those wooden platters mentioned earlier is rustic and attractive. Potatoes, mushrooms, tomato and roasted garlic are simply prepared sporting the char of the grill – absolutely delicious. We have ours with mustard and horseradish (made fresh), but you can order a mushroom, Béarnaise or pepper sauce as well.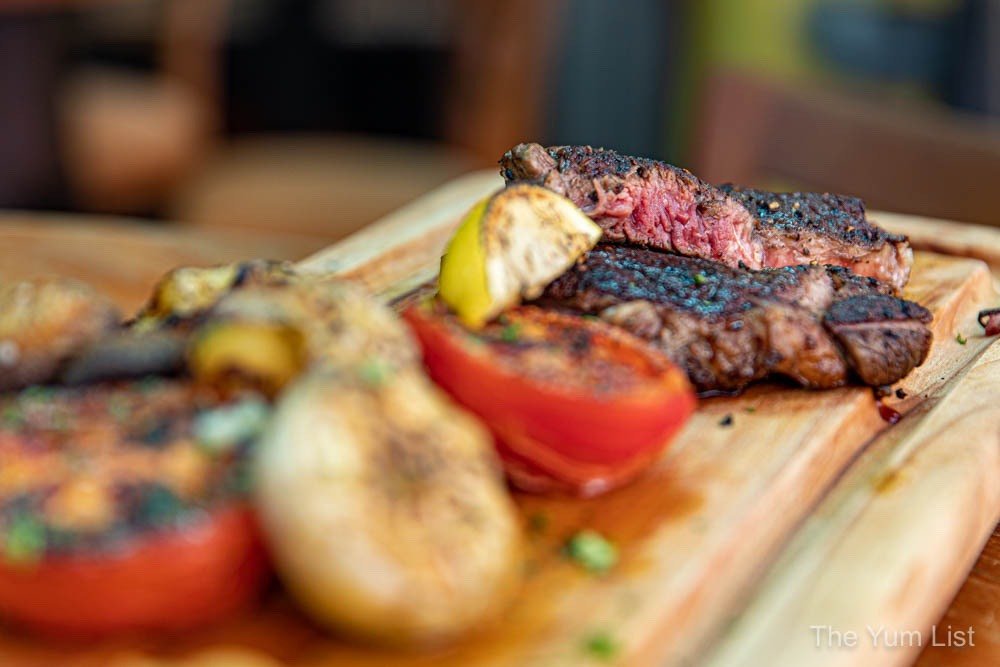 Dessert
Less than a handful of desserts complete the menu at Gavel Coffee Kitchen Craft Beers. Apple Pie with Custard Cream (RM14) comes highly recommended. Looks are deceiving. It comes as an individual pie and seems to be quite small. Rich and I share, however, and are quite content with the portion. We pair it with a latte (RM10); one of the prettiest I've seen recently. A local roaster supplies a blend of Indonesian and South American beans in a well-balanced medium to dark roast.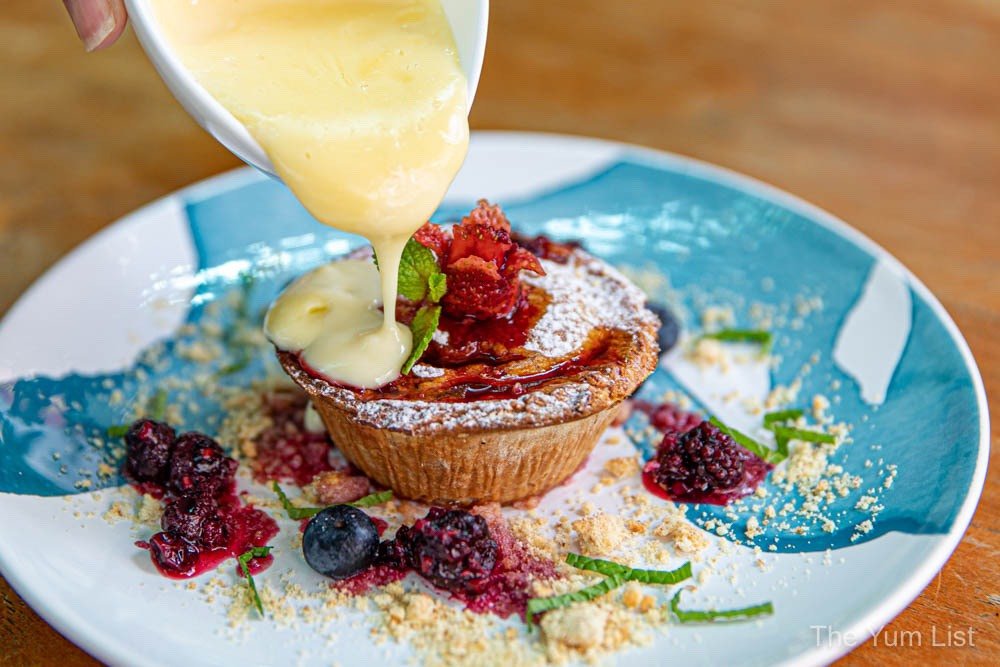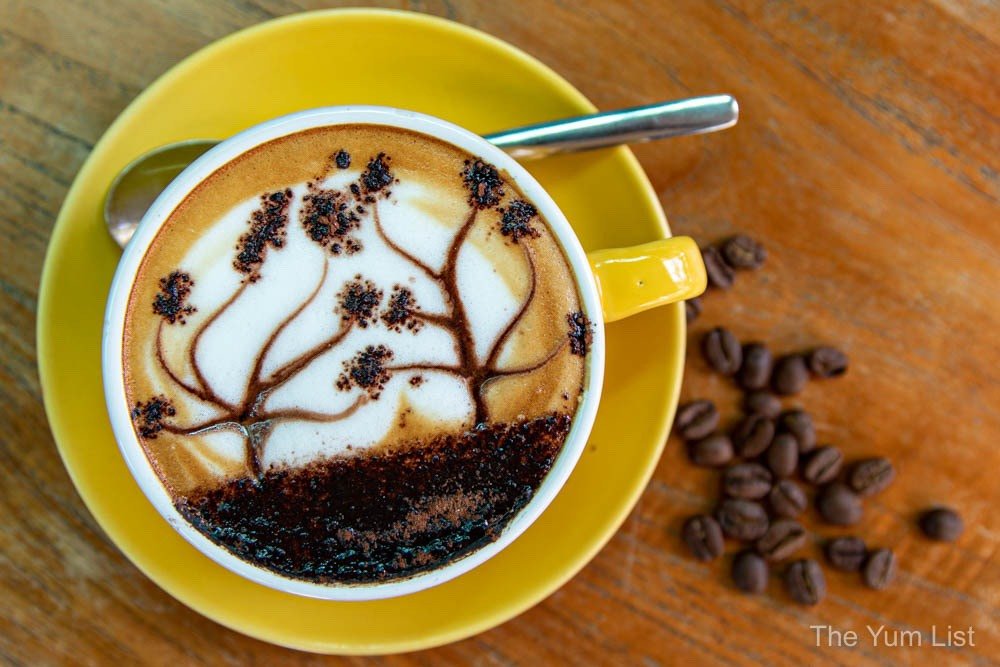 Drinks
Coffee, tea, juice, smoothies, soft drinks, wine and liquor provide a little bit of most things to satisfy a broad audience. A healthy morning dose of avocado, spinach, kale, apple and pineapple is found in the Green with Envy Smoothie (RM 16). Another great kickstart is The Refresher (RM12), a blend of fresh mint juice and kalamansi. One of the most popular drinks amongst regulars, Super Boi (RM10) is filled with local flavour with the use of asam boi, ginger, lemongrass and lemon. They're all generous portions and served icy cold – all three get our approval.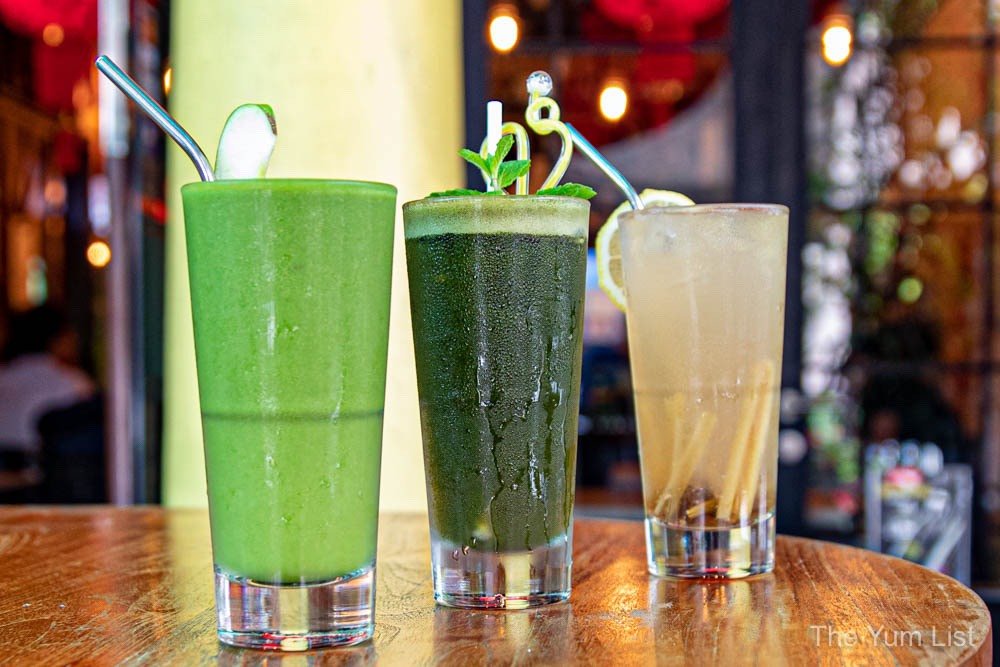 What the crew is best known for, however, at Gavel Coffee Kitchen Craft Beers is their boutique beer selection. With over 50 different labels and a constantly evolving range, this cosy corner on Jalan Yap Ah Shak has become a popular haunt for lovers of an icy cold ale.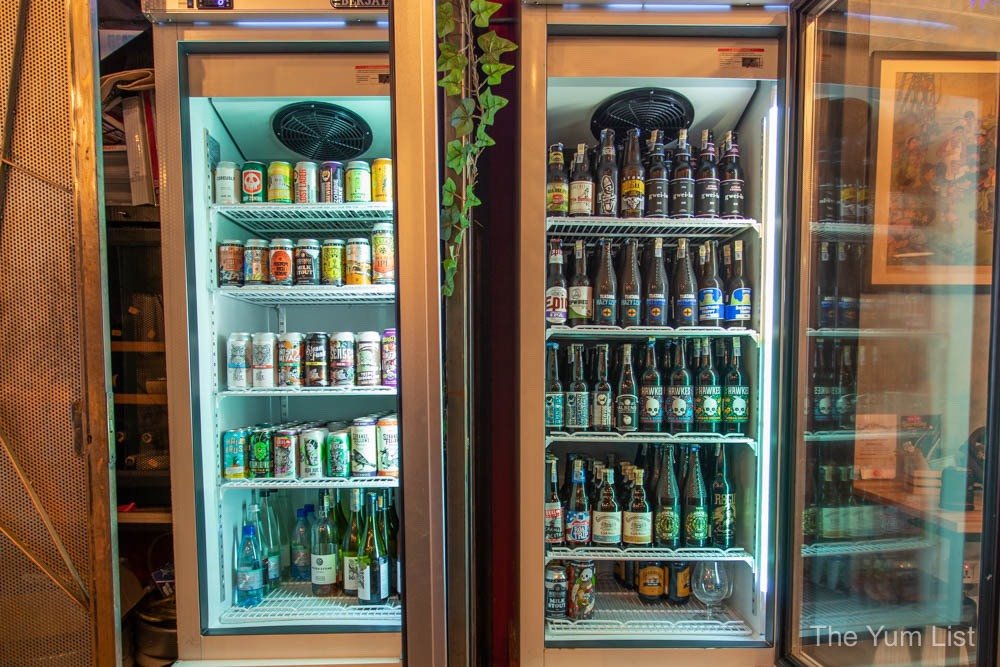 Guests can browse the beer fridge or ask for recommendations from the staff. We try two we haven't seen before in KL. Gwei Lo's Citrus Crusher (RM 28, 3.5% ABV) from Hong Kong is a light easy-drinking beer. Mandarina Bavaria, Citra and grapefruit puree offer citrus notes to the light ale. Deep Creek's Mountain IPA (RM 41, 6.5% ABV) from New Zealand is unfiltered and raw. It enters with citrus, some light melon and ends with a balanced bitterness.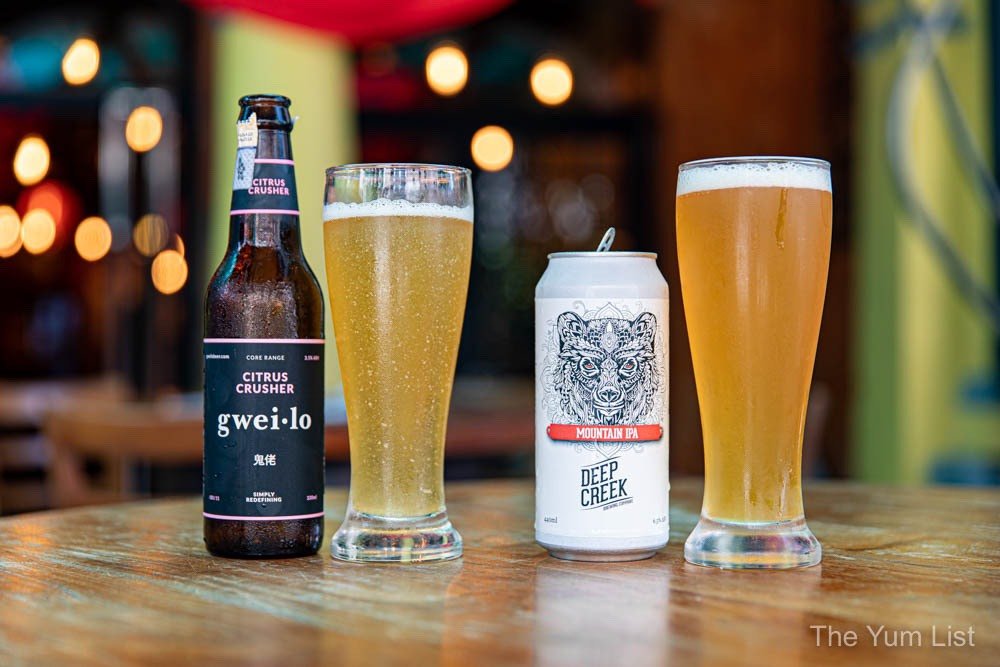 Gavel Coffee Kitchen Craft Beers Review
We recommend a visit to Gavel Coffee Kitchen Craft Beers for their cosy setting, excellent western meals prepared from scratch and craft beers. Sunday roasts are a highlight as are rotating specials.
Reasons to visit: over 50 craft beers; charming setting; Sunday roast; excellent meals with a home-cooked feel.
Gavel Coffee Kitchen Craft Beers
20 Jalan Yap Ah Shak
50300 Kuala Lumpur, Malaysia
+6 012-209 7950
[email protected]
www.facebook.com/YapAhShak
* Pork-free
** Free Wi-Fi
Gavel Coffee Kitchen Craft Beers Opening Hours
Monday to Saturday: 9:30 am – 10 pm
Sunday: 12 noon – 6:30 pm
Public holidays: 10 am – 10 pm
Stay up to date on KL's happening food scene here and discover more of the Chow Kit area here.