Words: Patricia Podorsek
Photos: Richard Callahan
I like surprises. I mean, who doesn't? So, I when I find myself walking through Chow Kit on a Tuesday afternoon looking for a promising new restaurant, I am pleasantly surprised to find it behind a shield of trees among the bustle of cars and concrete. It almost looks like someone's house (then I learn that, in fact, it was very recently someone's house!). Best surprise of all, however, is to find an Afro-Caribbean bar and restaurant in KL at all. I believe it's the first of its kind.
Joloko Bar & Restaurant
Stepping in, we are embraced by the sway of banana leaves, palm trees, and soothing island funk. Was there a transporter back there that I missed? A large terrazzo table sits in the middle of the garden, fringed by goodies for the kitchen, including 16 varieties of chili peppers, among them the illustrious ghost peppers and the novel jelly bean habaneros. Rick, the proprietor, assures us that it won't be long before we see the first annual Joloko chili-eating contest!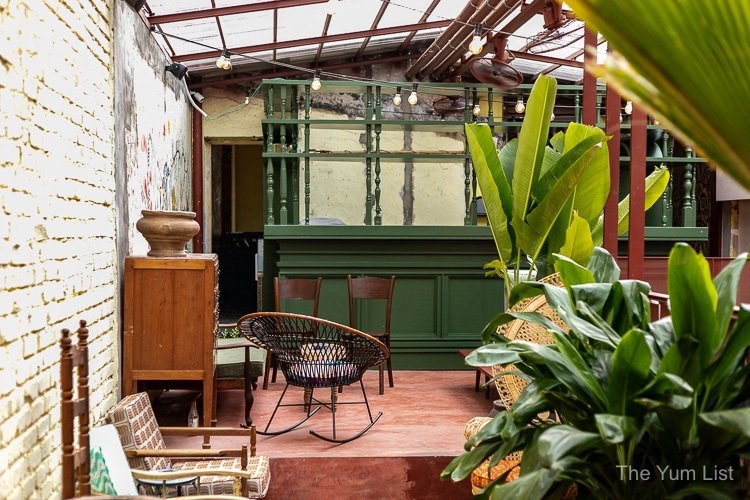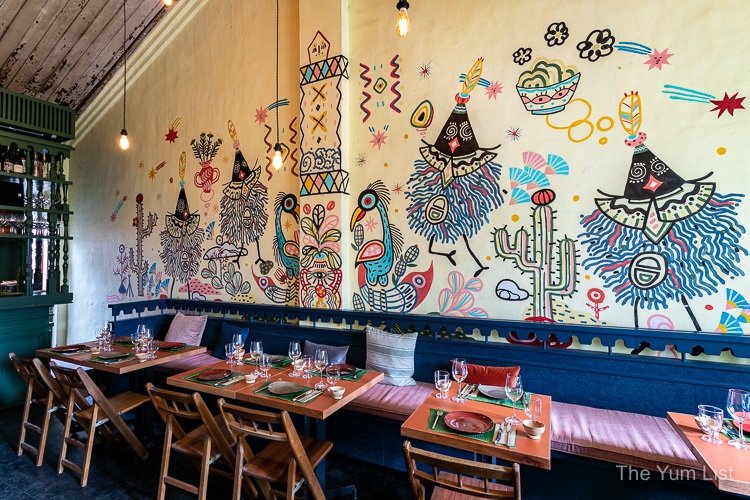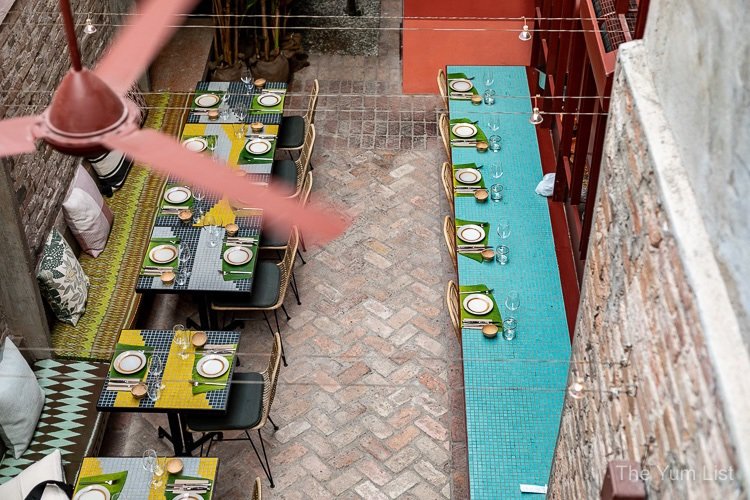 Joloko Menu – Cocktails
Just inside lies the cool of a matching terrazzo bar, outfitted with copper fixtures and designer glass, an artsy respite from the afternoon heat. Rick invites us to sit at the bar and try a few original cocktails. We start with the Woulinewa (RM34), a pleasant and refreshing blend of gin, lime, and roasted coconut water. Named after an African song, the floral notes of the gin are echoed by a little white cacao liqueur, sweetened with litchi, and then deepened by a little sherry. Yes, sherry. The intent is to catch you off guard by adding an unexpected dimension. Here we go with the surprises again. It certainly makes it distinct from other tropical drinks we are accustomed to.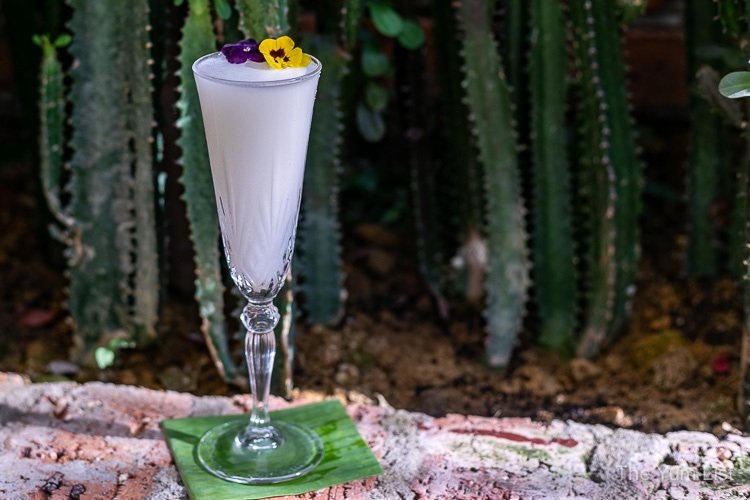 Moving on to something a little stronger, we sample the El Fuego Negro, Black Fire (RM44). Here, Mezcal Alipus is mixed with Campari and sweet vermouth, not unlike a Negroni. A splash of Amaro and soda reduces the flame of the fire but doesn't distract from the intensity of the flavors. Bamboo straws, banana leaf coasters, very nice glassware indicate that we are in a place that takes sustainability as seriously as their cocktails.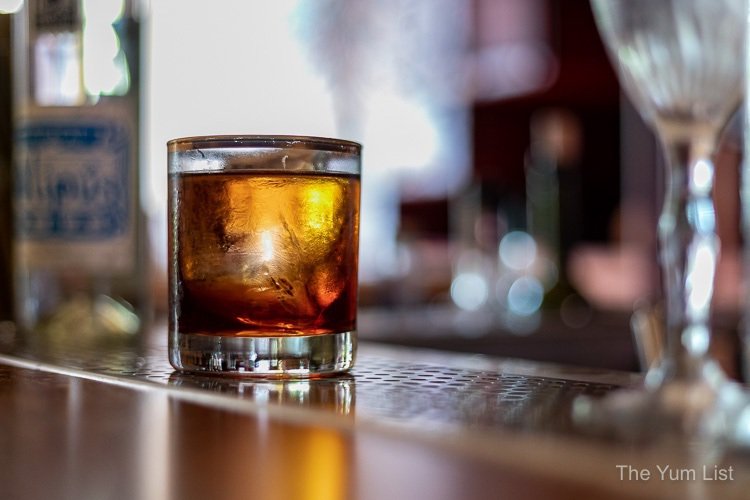 Mezcal Bar KL – Joloko
It is about this time that we learn that Joloko has something of a passion for Mezcal: Currently, forty-seven varieties grace the shelves of the Joloko bar! Aficionados will be delighted to know that they can ask for a flight. Served in little wooden cups, Rick pours us three artisanal brands. Even with my unseasoned palate, I can appreciate subtle nuances in smoke, flower and nuttiness. Nerd that I am, I gladly receive a little education about Mezcal. Did you know that Mezcal is more like wine in that it's more about the plant than the processing and that agave species are a lot like grape varietals? Me, neither, but like I said earlier: I like surprises.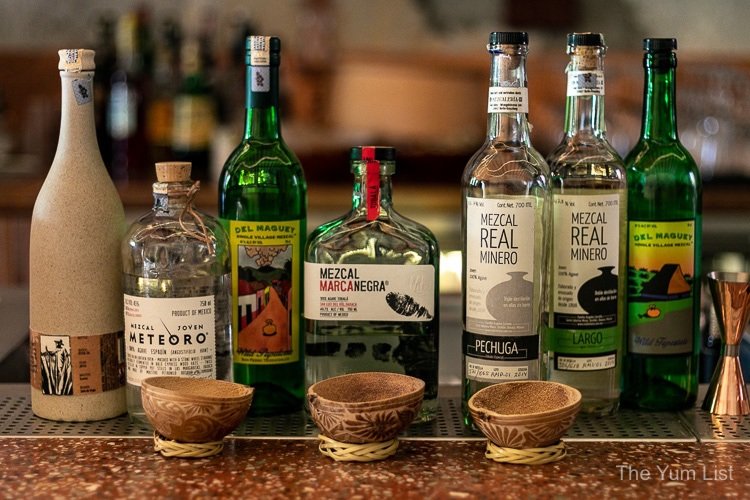 One last jiggle from Rick's shaker brings us a Voodoo Old Fashioned (RM44). The caramel notes of Diplomatico blend with the banana aroma of Paranubes rum. Add a little house-made pecan nut liqueur, and this is a drink that sounds like dessert in a glass but packs a punch more like Sugar Ray Robinson. I suppose it's not so surprising, given that "voodoo" is part of its name. Echoes of rum may haunt me in the morning, but I'm enjoying the spirits for now.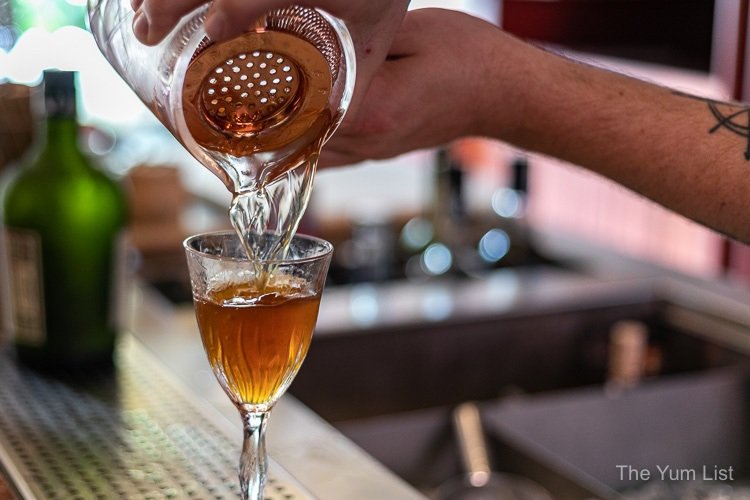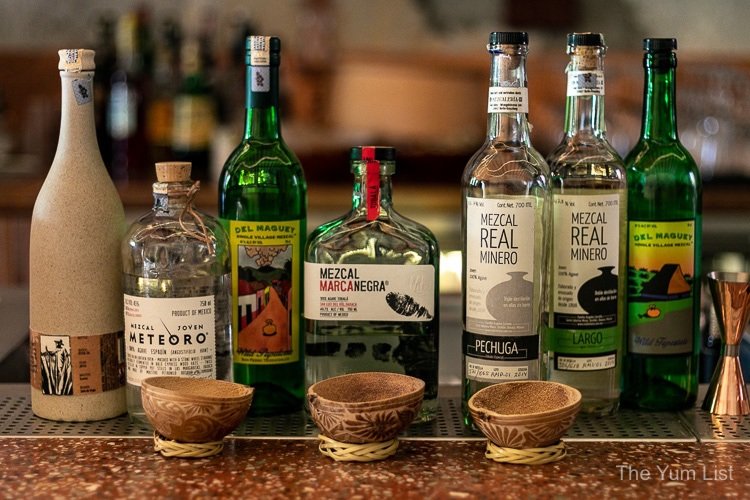 Joloko Menu KL
Joloko is a venue that unpacks itself in layers. Moving beyond the entry spaces, we find ourselves in a colorfully decorated weatherized courtyard, decked out in bright tiles and natural light. Waiting for us is the first starter and one of my favorites items of the evening, the Walnut Hummus with Pomegranate Molasses (RM20). The resemblance to chocolate icing belies the nutty texture of chickpeas blended with walnuts and curry powder. Pomegranate molasses adds a little sweetness to an already rich flavor.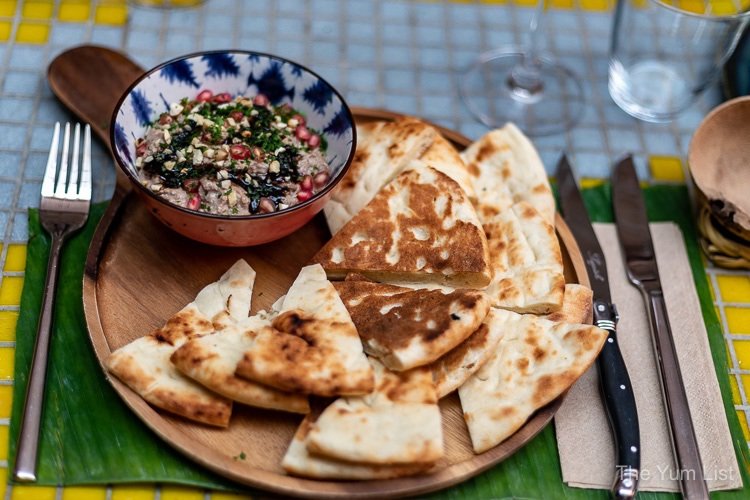 Another great option for veggie lovers is the Roasted Cauliflower with Tahini (RM25). Served on a bed of fresh arugula, crisp-tender cauliflower is roasted in oil flavored with turmeric, galangal, garlic, lemongrass and ginger, then drizzled with tahini. There are no surprises here: it's just delicious.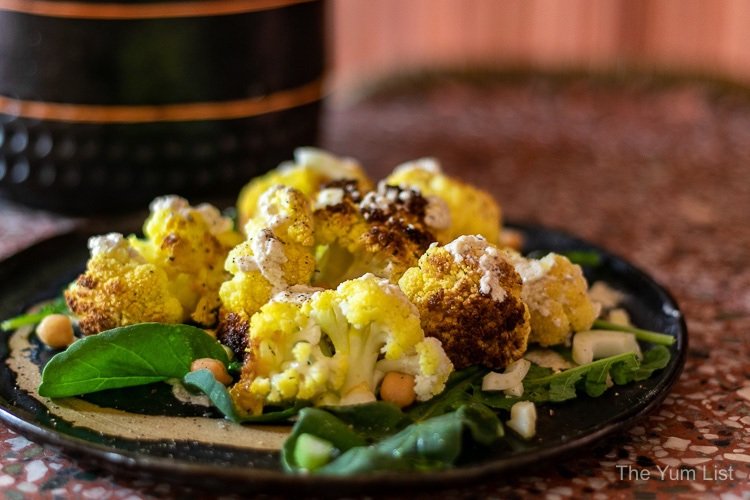 Wine Menu Joloko KL
Joloko features more than fifty different bottles on their wine menu, with a special taste for aromatic wines, which Rick assures us partner better with spicy food. We sample an Austrian white, a 2016 Gruner Veltliner, that is crisp and fruity with notes of apple and mango in the bouquet. We also get a taste of a 2016 French rose that adds bright hints of strawberries to the mix. To round out the fruit salad, the 2015 Figure Libre Freestyle syrah-grenache blend provides undertones of cherry and cranberry to the table.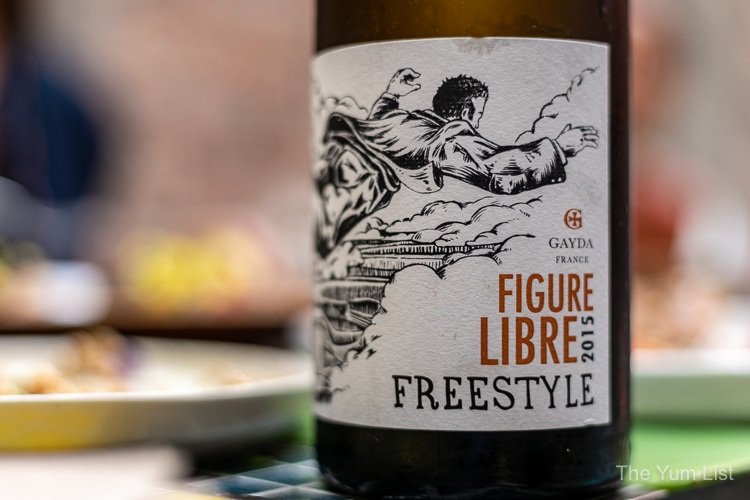 Joloko Menu Price
More sharing plates arrive, ones that showcase the Caribbean side of the menu. The Pork Carnitas (RM30) garnish tender chunks of marinated, slow roasted meat with toasted pumpkin seeds, a creamy cashew sauce, and freshly crisped tostadas. Hints of cocoa, cinnamon, and chili dance in subtle beats around edges like the rhythms of the music on the stereo.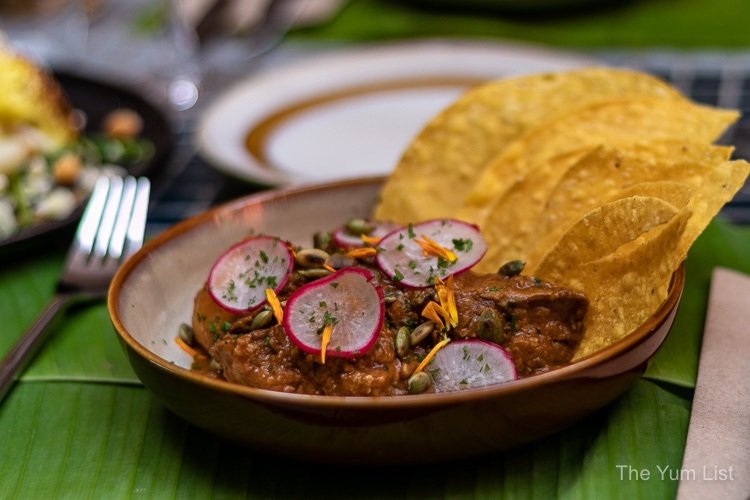 The Guava Glazed Prawn Tostadas (RM35) bring tropical flair to the table. Light and crispy cornmeal rounds are topped with a spread of fava beans, a sprinkling of pickled red cabbage, and curried prawns that sing with notes of cumin and coriander.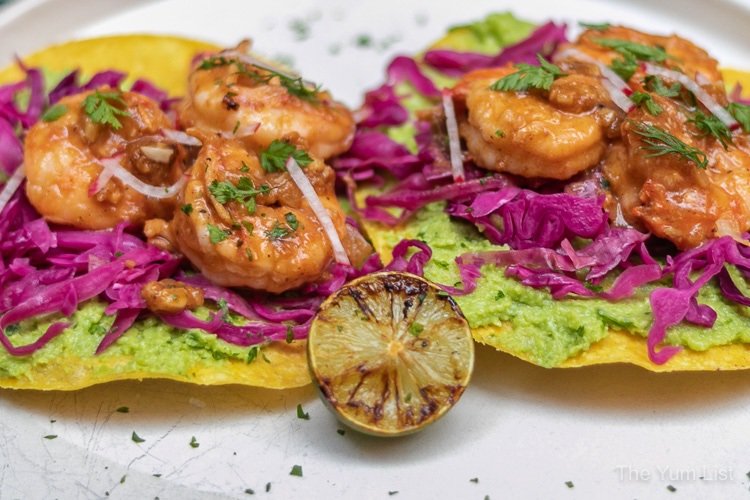 Our first main, the Lamb Steak with African Peanut Sauce (RM115), delivers a square cut of shoulder steak, prepared especially for Jokolo by a local butcher. As flavorful as a T-bone, our chef rubs the cut in Berbere spice before grilling for flavor combinations of ginger, nutmeg and smoke. Add to that a caramel-colored peanut sauce still chunked with nuts and you've got reason to dance as well as sing.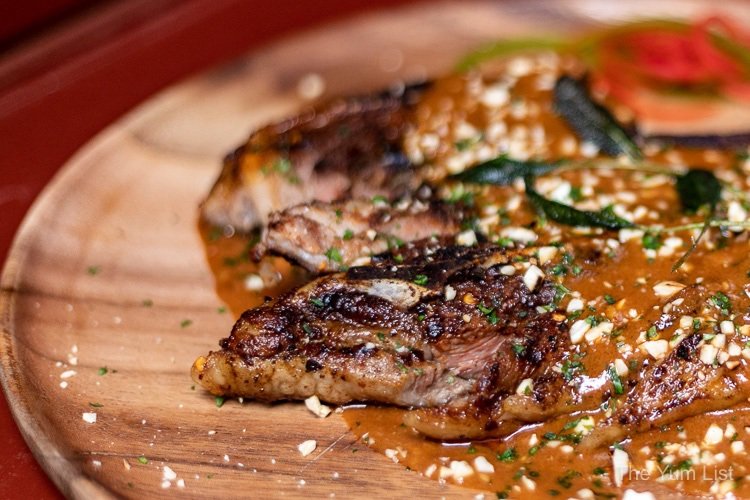 Also from the grill, we try the Jamaican Jerk Chicken (RM65). I don't often reach for chicken when I am out at restaurants, but this brine-marinated bird is tender and flavorful in ways that only hours of prep and homemade jerk paste can provide. Topped with a little mango relish and pickled cabbage, we get a full set of sweet, spice, and chili with each bite.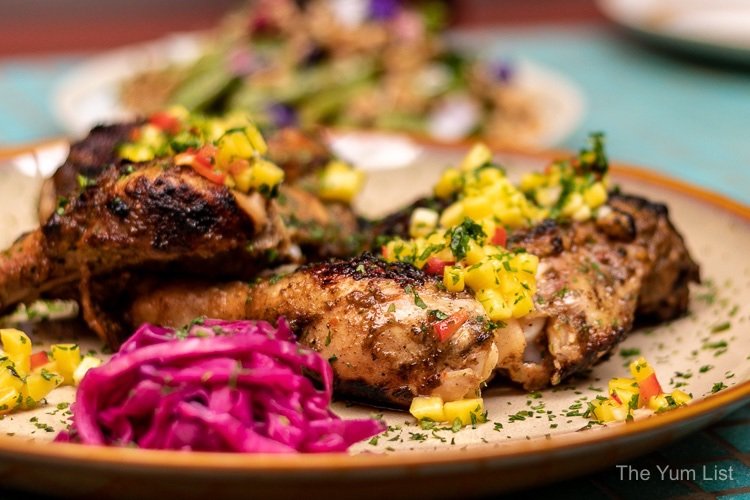 To accompany the meats, our hosts recommend the Snake Bean Salad (RM25), an unusual combination of long beans with SPELT! Surprised again by the originality of the menu, I love seeing this rare grain as a focal point of the dish. Tossed in a dressing made with pomegranate molasses and black garlic, this is a salad unlike any you'll find in the city.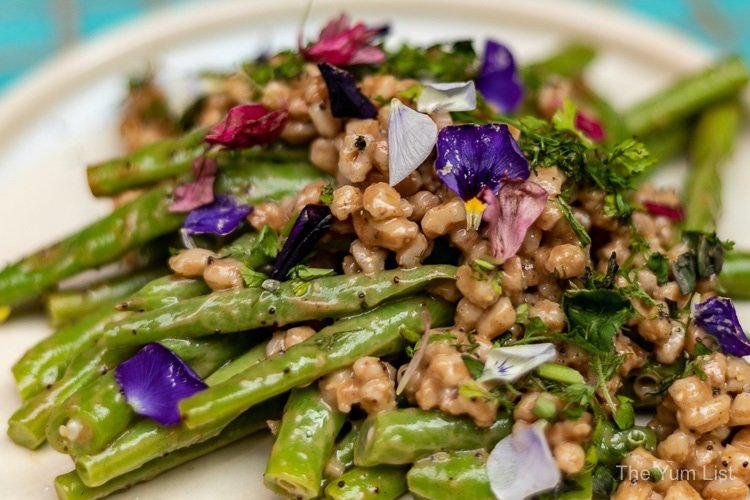 Natural Wines Joloko KL
With everyone sufficiently loosened up with food and drink, Rick chooses to show us his unfiltered side. Unfiltered, that is, in the way he likes his wine. Two different "raw" wines from Australia arrive at the table. The first is Unico Zelo's 2016 Esoterica, an "orange" wine, all-natural in the sense that it contains no preservatives. I find it fruity and mellow in overall flavor, but with a high acidity. The second, a 2016 Lucy Margaux Merlot is even more radical: think fermented grape juice without any added yeast, additives, or filtration. The raw flavor really grows on me and I am tempted to finish everyone's glass for them! Unlike any wine I have tried before, I can see how this can become something of an addiction.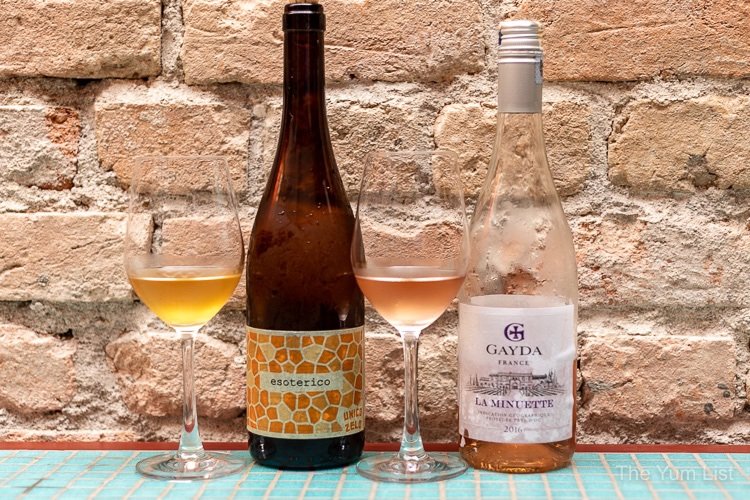 Joloko Dessert Menu
Capping off the evening with a little nod to our sweet tooths, Chef invites us to try his Chili Cheesecake (RM20), dense and clean with a gingersnap crust to support. As I chew, I am thinking, "Where's the chili?" I chew a little more and think, "Where's the chili?" A little more and then, "Oh! There it is!" The cayenne pepper takes its time to unfold into clean lines of spice and smoke.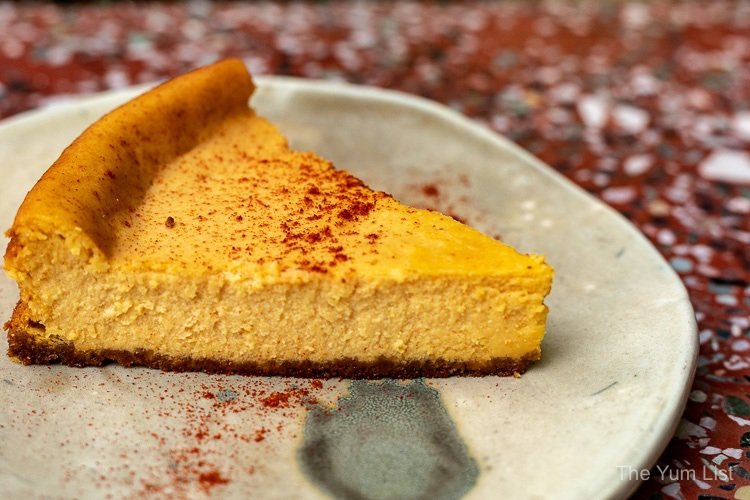 For a digestive, Rick decides we don't just need our alcohol in a glass. He offers up some Tequila Bites (RM20), nuggets of rich cake dipped in tequila and fried to a crisp: Rich and yummy.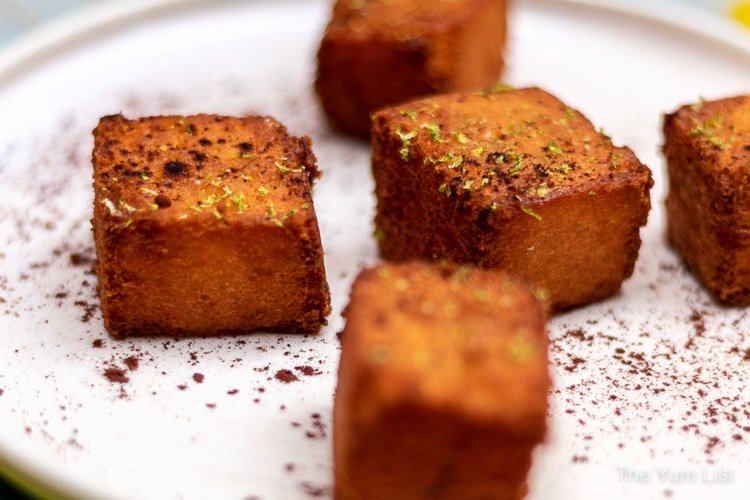 By this point in the evening, I am not at all surprised to be fully sated by the experience created by our hosts. Combining funky, colorful decor with creative and tasty food and beverages, Joloko is a welcome and vibrant addition to the KL food scene.
Reasons to visit Joloko KL: High standards and artistry in both cocktails and food (including pork). Hip setting. Don't miss the Walnut Hummus with Pomegranate Molasses as your starter. Everyone loved the Guava Glazed Prawn Tostadas and there is a delicious selection of meat-free options too. You must save space for a Tequila Bite. Excellent line-up of natural wines and Mexcal – do a tasting if you're game.
Joloko Bar and Restaurant
43, Jalan Kamunting
Chow Kit, 50300 Kuala Lumpur
+6 03 2694 1100
www.bar-joloko.com
Joloko Opening Hours:
Tuesday – Sunday: Opens 5:00 p.m. Closes at 1:00 a.m. during the week and 2:00 a.m. on weekends. Closed on Mondays.
Love Latin food? Check out other restaurants with a Latin American vibe in KL here.