Cata Restaurant – Pizza Tapas E Vino, Plaza Damansara
Cata Restaurant
Words: Monica Tindall
Photos: Rich Callahan
Bringing Mediterranean flavours to Bukit Damansara, Cata Restaurant delivers recipes from France, Spain and Italy to the community. In a setting reminiscent of many a small bodega in the south of these countries, it's a charming place to visit.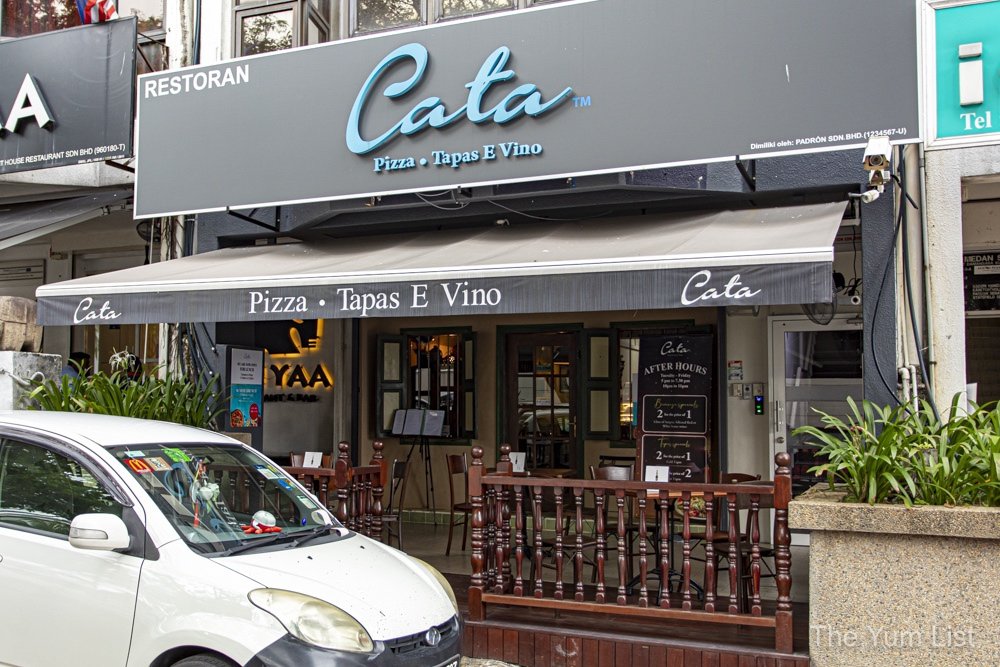 Cata Restaurant Plaza Damansara
Decked out in green and beige mosaic tiles, and complemented by salvaged chestnut-hued tables, this is the old-school version of upcycling. With bits and pieces collected from travels along with casual strolls around the neighbourhood, co-owner Ming laughs that it's "custom-made rubbish." Her partner and chef, Karl, is not only an architect of flavours but turns out to have a talent for breathing new life into what was once discarded.
The details enhance the mood even further with photographs of times long past, an antique postman clock, and copper pots carefully placed on the walls. Ask about the intricacies, and you'll soon discover a story behind each and every piece.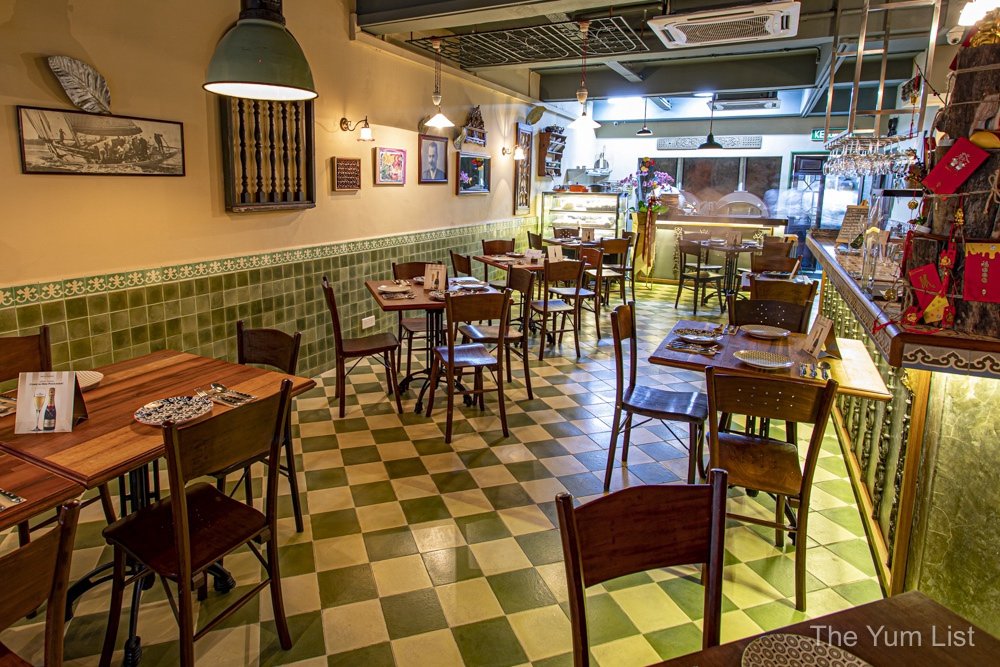 As with the décor, every item on the menu has been thoughtfully chosen. Owners Karl and Ming wanted to contribute something new to the neighbourhood yet provide familiarity at the same time. With tapas, pizzas and daily specials, guests should find the food at Cata Restaurant approachable and easy to share.
Drinks
Sticking to the Mediterranean theme with their drinks, five wines are available by the glass, some beer and cocktails too. MJ, the operations director, is in charge of beverages and makes a mean Sangria (RM 25). The secret here is fermenting the wine together with cinnamon, apples, oranges, brown sugar, Triple Sec and rum for up to a week. It's nicely balanced with an unusual thread of spice more commonly found in its cousin, mulled wine. Definitely worth an order.
Later, as the food arrives, I change things up with a glass of Torres Mas Rabell Garnacha Blanca from Catalunya (RM26). A blend of white grenache and parellada, this wine is fruity both on the nose and in the palate. It's okay for cheap wine and is bold enough to handle a variety of flavours.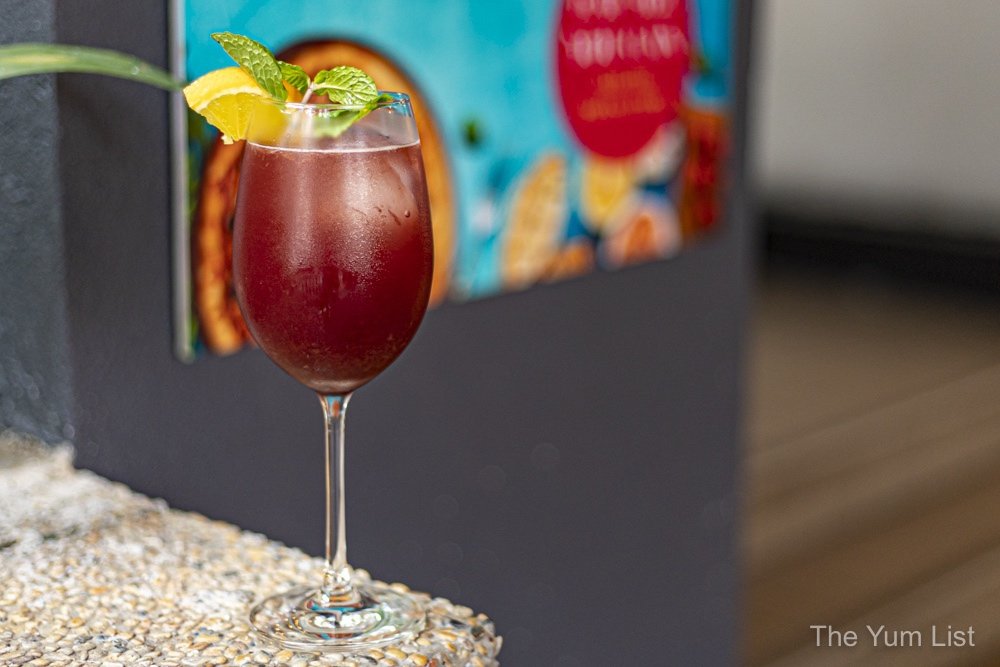 Tapas
Cold
Spanish influence comes through in the hot and cold tapas section of the menu at Cata Restaurant. An easy introduction is Pan con Tomate (RM 14). This national dish is a straightforward preparation of baguette rubbed with garlic, tomato, salt and olive oil. The Cata Restaurant crew, however, are generous in their topping and this recipe looks more like an Italian tomato bruschetta with its lavish spread on top.
Another meat-free option, Char-Grilled Vegetables & Mozzarella di Bufala (RM 26) is both pretty and delicious. This colourful dish of seasonal vegetables is enriched with soft, moist mozzarella and a tasty relish of pesto.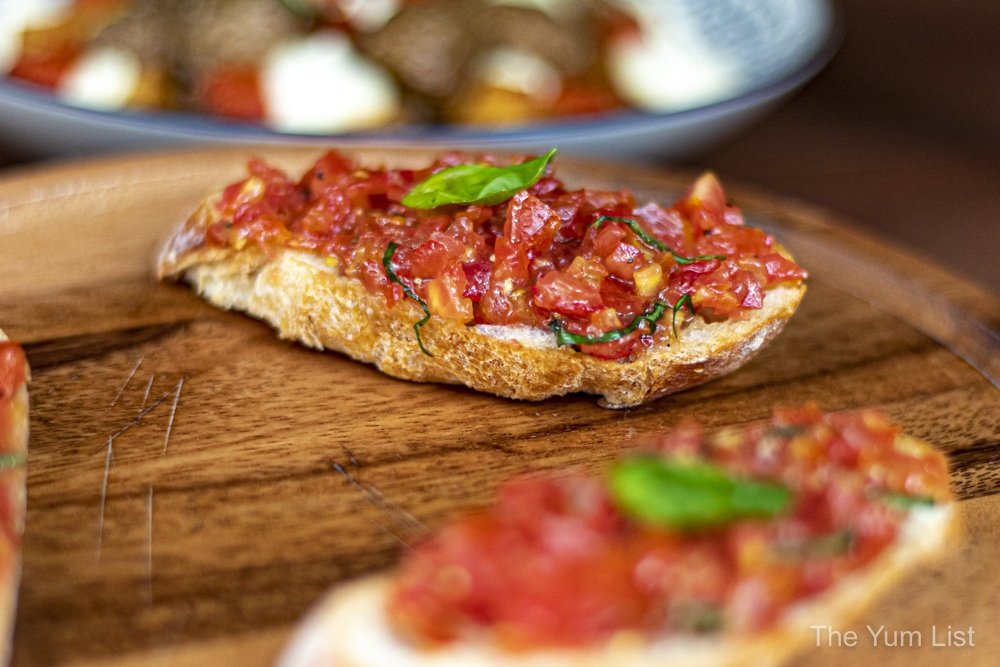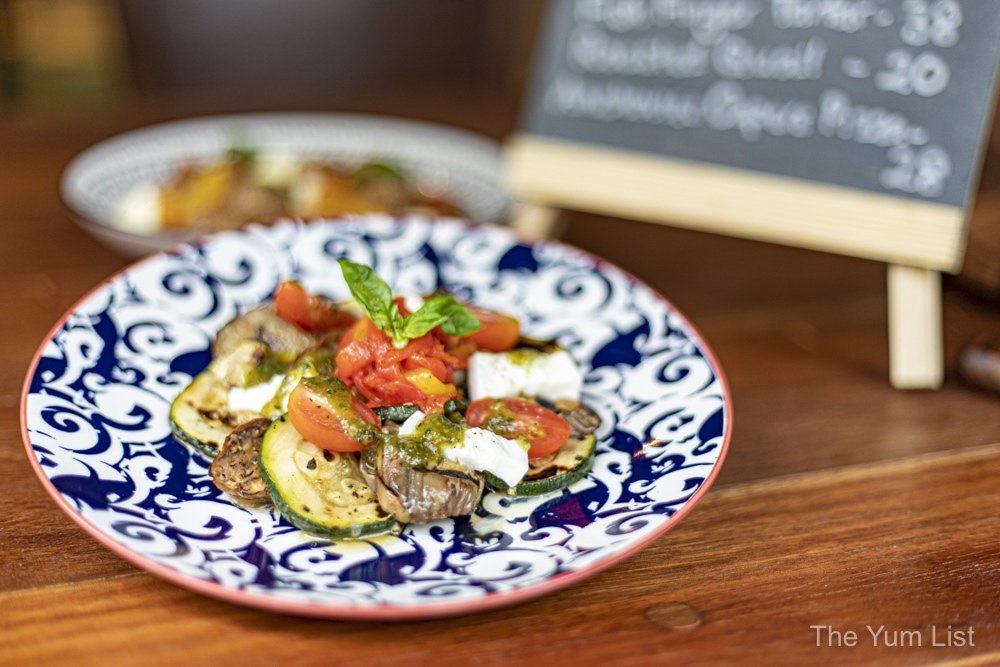 Hot
The saying goes, "pimientos de padron, algunas pican algunas no" – padron peppers, some are spicy some are not. And, that is why you should request no chilli flakes if you order this hot tapa. Besides being tasty bites, half the fun in eating these Charred Padron Peppers with Olive Oil & Maldon Salt (RM 20) is in the thrill of anticipation – will this be the one with the surprise punch? Don't ignore the lemon wedge on the side though; a drop of juice enhances the singe of the grill.
No doubt, if you're a Spanish food fan, you've heard of Patatas Bravas (RM 16). Another vegetarian choice, the recipe at Cata Restaurant is quite unusual. Two types of potatoes – new, halved with the skin on and quartered russet – come with Italian parsley and a spicy tomato sauce.
Looking rustic and enticing, the Parmigiana di Melanzane (RM 24) is presented in a cast-iron skillet. This eggplant, tomato and mozzarella recipe is cheesy, rich and the vegetable maintains a little of its firmness.
My favourite dish by far, however, is the CATA Potato Gnocchi (RM38). These pan-fried clouds of potatoes can be made into a vegetarian dish by merely omitting the anchovies. Otherwise, the gnocchi is seasoned with brown butter, sage, baby artichokes and capers.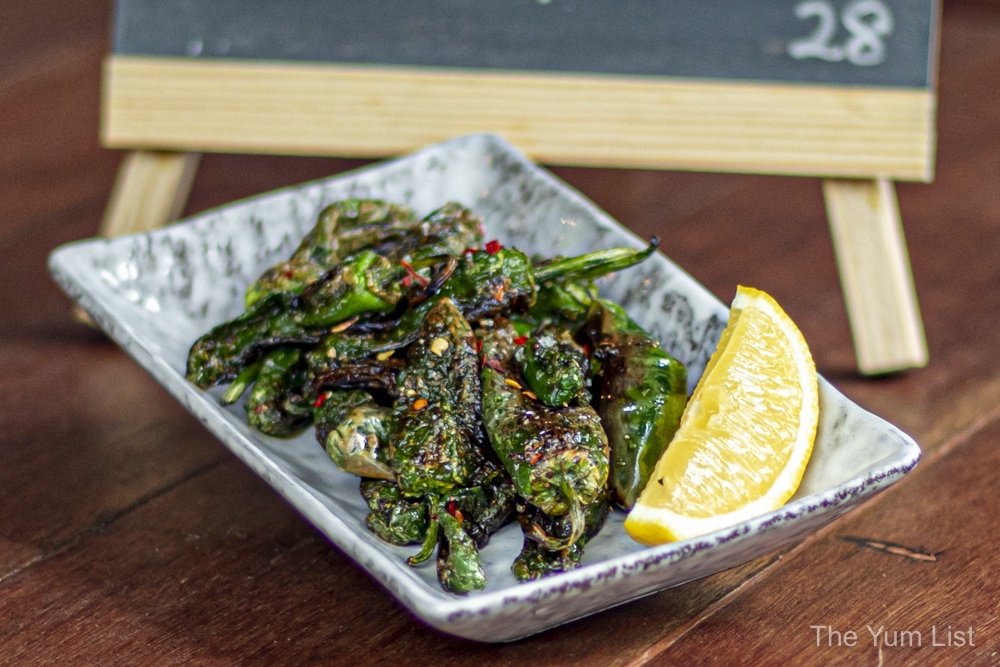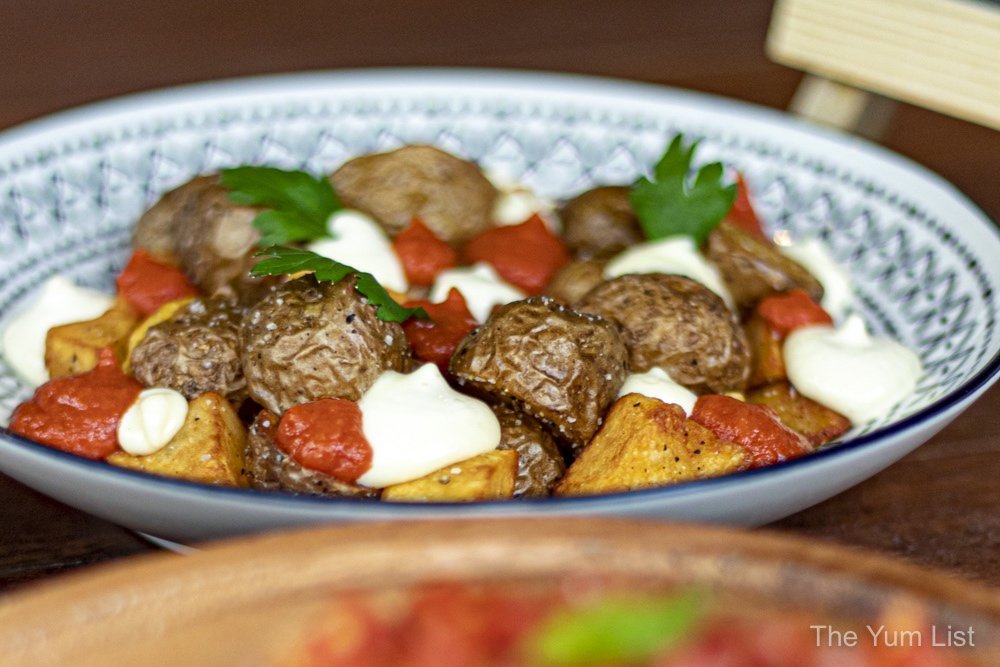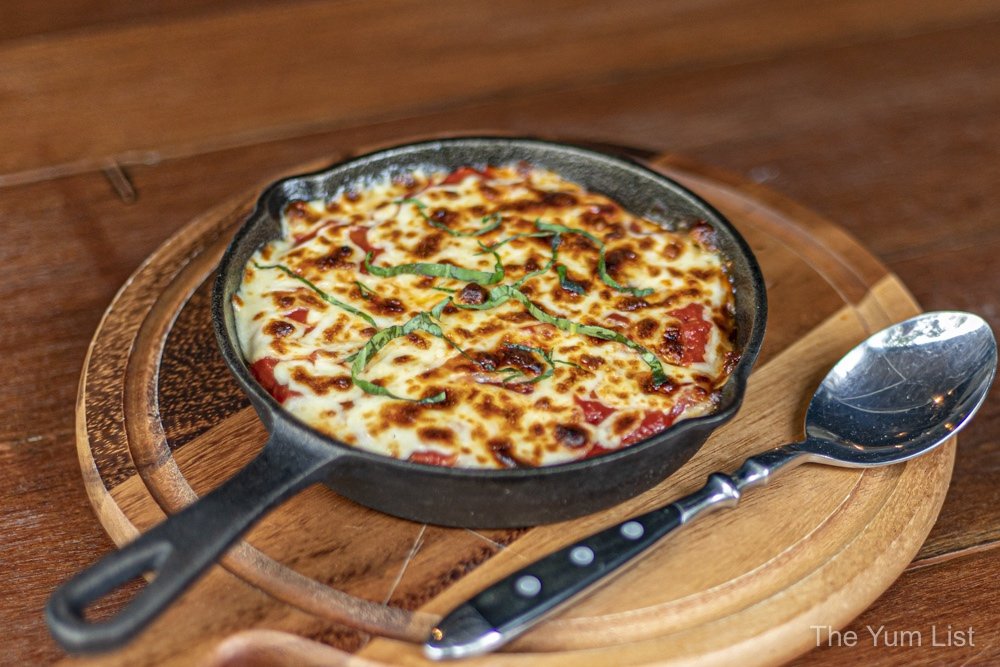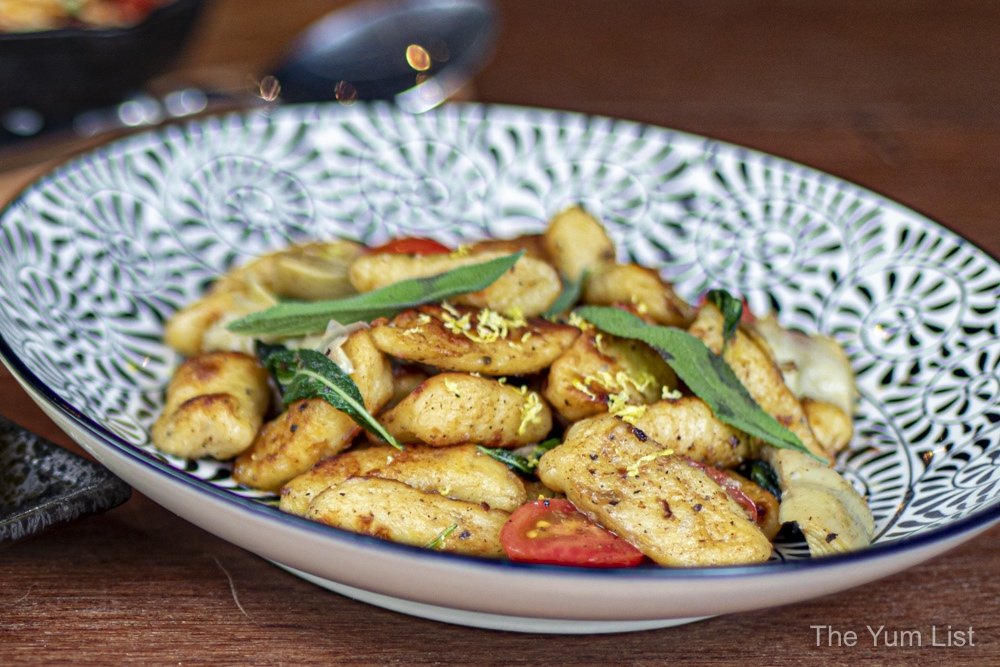 Sides
A few dishes are offered as sides including salad, bread, butter and a fabulous Parmigiana, garlic, chilli flakes and olive oil (RM 5). You'll want to hit this part of the menu for additional tools to mop up the garlicky and tomato sauces in many of the recipes.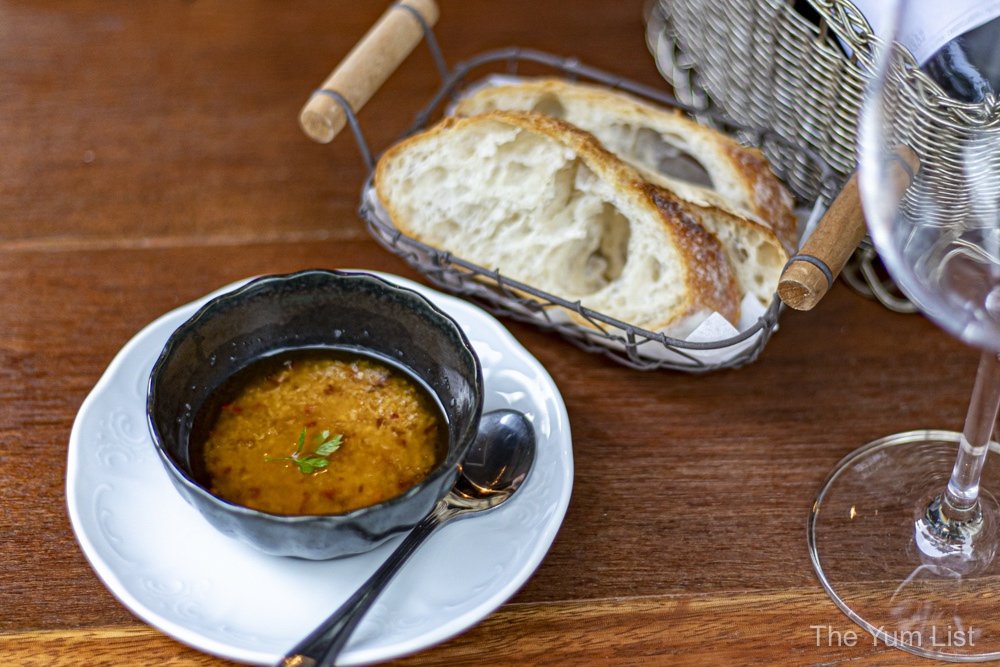 Gourmet Wood-Fired Pizza
Many recipes are cooked in Cata Restaurant's wood-fired oven, and of course their pizza selection too. Bases are sourdough that has been left mature for 24 hours and are an in-between thickness – thin yet spongey and nicely chewy. The restaurant's namesake is a good place to start. CATA (RM 38) is topped with San Marzano tomato sauce, pesto, Serrano ham, chorizo, olives and mozzarella. San Marzano tomatoes are of the plum variety and grown in the rich volcanic soil surrounding Mount Vesuvius. Their low acidity and sweetness make them excellent ingredients for pizza sauce. If you'd preferred to stick to meat-free options, the Black Truffle Pizza (RM 40) is a feast of forest mushrooms, truffle paste and mascarpone.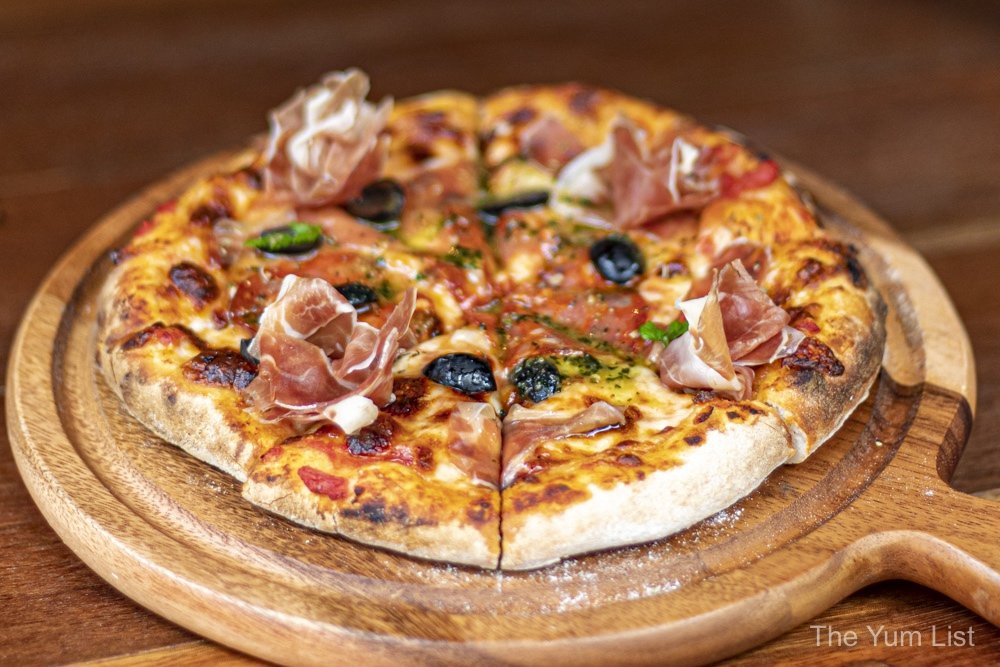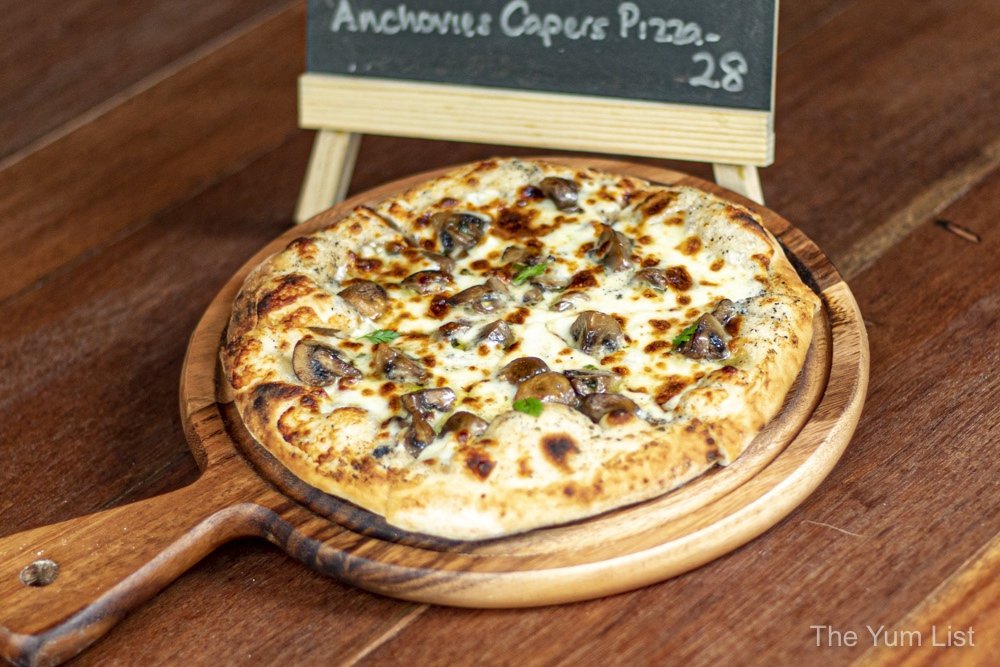 Daily Specials
From the daily specials board, Bone Marrow (RM 90) comes highly recommended. This Iberico bone has been halved and baked in the wood-fired oven. The fat of the marrow concentrates in the heat caramelizing the crown so much so that it resembles a brulee. Be sure to order some baguette on the side as it's the best tool for sopping up the very last drops of marrow. Apart from the marrow there's an almost-chimichurri sauce, unnecessary but delicious, made with herbs, vinegar, garlic and a splash of chilli.
Lastly, from the main menu, we try Roasted Quail (RM 20), a local bird, which is surprisingly juicy. It's quick-roasted in the wood-fried oven keeping it moist within, and the skin rich and nicely seasoned. Laying on a bed of fresh rosemary, the herb imparts some of its aroma and herbaceous quality, elevating the dish a level further.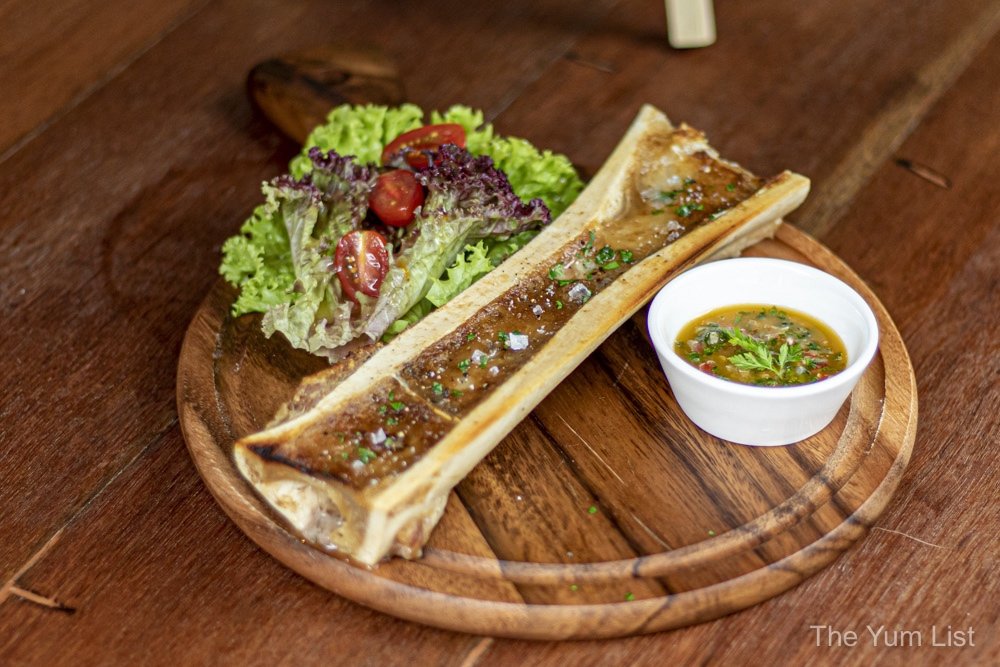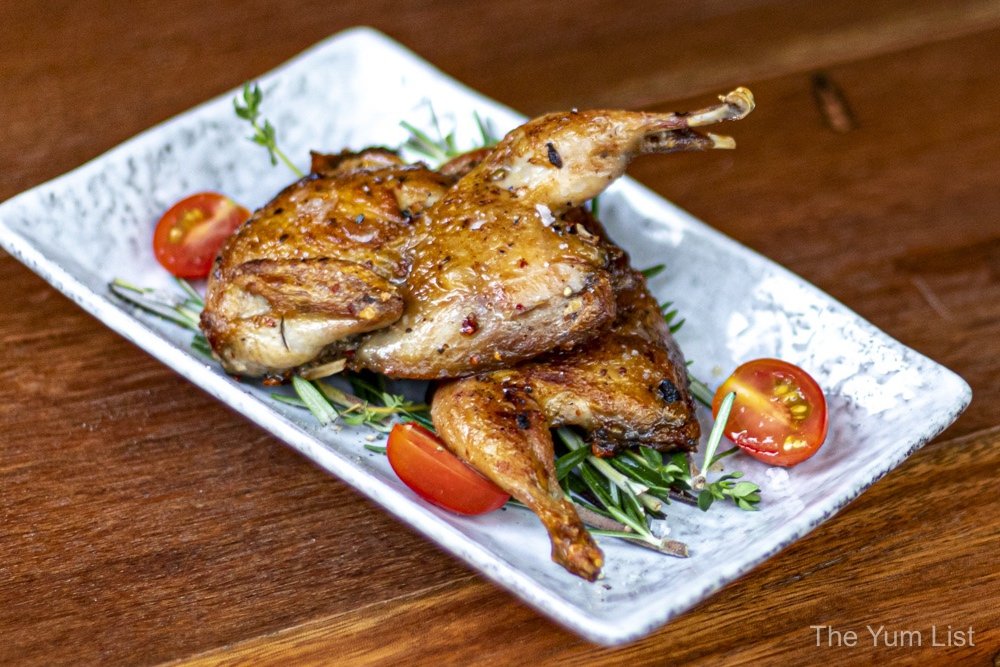 Dessert
Proudly making use of the professional kitchen appliance, the Pacojet, it's highly recommended to try some of Cata Restaurant's ice cream and sorbet flavours. You could go with a simple scoop, such as the Raspberry (RM 8), which is smooth with a fruity tart finish. Alternatively, you could end with a bit of decadence with CATA Tiramisu Ice Cream (RM 16). Vanilla ice cream, mascarpone cheese, ladyfinger biscuits get doused in espresso and sprinkled with chocolate powder. It's a contemporary and refreshing take on a classic.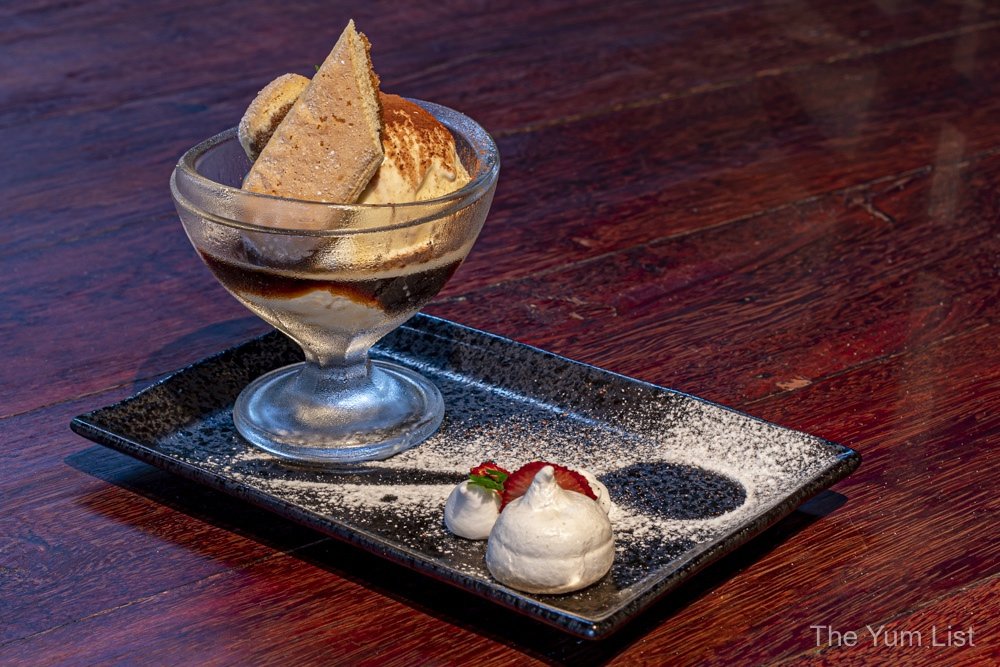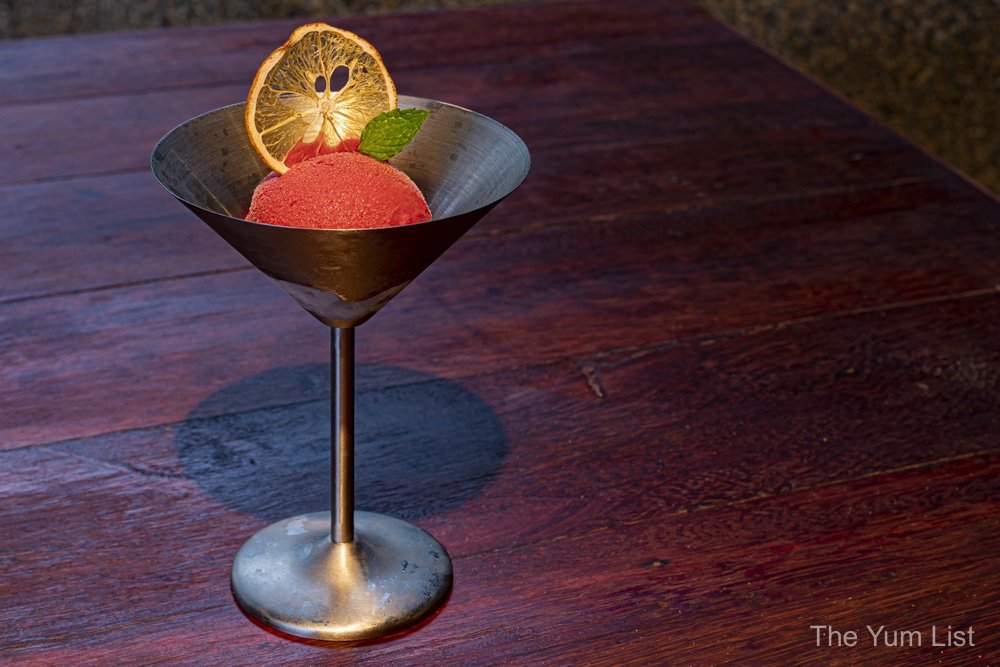 Cata Restaurant Review
Cata Restaurant is an excellent addition to the neighbourhood of Bukit Damansara. The setting is charming, service is friendly, and the menu of Mediterranean favourites is comforting and ideal for sharing.
Reasons to visit Cata Restaurant: charming setting resembling a small European family restaurant; must try the Sangria, CATA Potato Gnocchi and Pacojet sorbet or ice cream.
Cata Restaurant
Plaza Damansara, 50-G
Jalan Medan Setia 2, Bukit Damansara
50490 Kuala Lumpur, Malaysia
+6 03 2011 8587
[email protected]
www.facebook.com/pg/catamsia
Cata Restaurant Opening Hours
Tuesday – Sunday: 11:30 am – 2:30 pm & 5 pm – 11 pm
Saturday – dinner only
Find more restaurants in Bukit Damansara here and stay up-to-date with the latest culinary happenings around Kuala Lumpur here.