Five Sen5es Dim Sum Brunch
Monica Tindall
Five Sen5es "Eat All You Can" Dim Sum Brunch at The Westin Kuala Lumpur offers the best of the buffet as well as a la carte. At this Sunday brunch, you can order unlimited portions, but every item is cooked a la minute and delivered to your table. You get the freedom of a smorgasbord for one price but the quality of individual orders.
There are 28 items on the dim sum menu at the Five Sen5es Dim Sum Brunch at The Westin KL! Dishes are divided into steamed, fried, baked, porridge, rice rolls and wok-fried sections. A compact buffet of soups and desserts supports the menu and satiates immediately if you arrive absolutely starving. A la carte requests, however, come out within minutes of ordering. Chef Ron Lean and his kitchen team work like clock-work. It takes us longer to decide on what we want than it does for it to arrive hot and steaming to our table.
Steamed
I deem it impossible to get through the entire list and ask the chef for some assistance in narrowing down our choices. Chef Ron Lean recommends the Siew Mai and the Hong Kong Cha Siu Bao of the steamed recipes. The first, the prawn dumpling, is topped with a slice of scallop and tobiko, and sports a firm yet tender texture. The barbecue sesame chicken bun is soft and opens to a sweet filling of saucy poultry.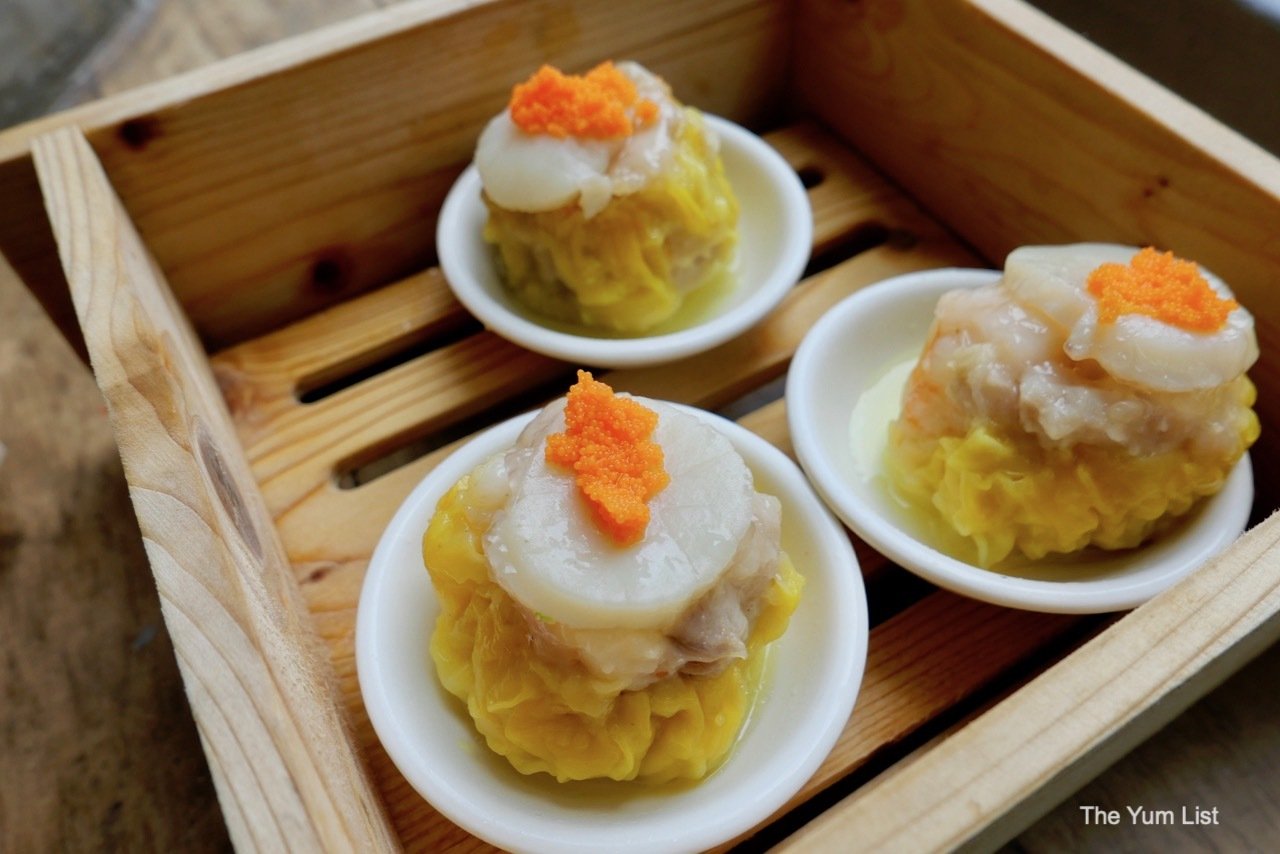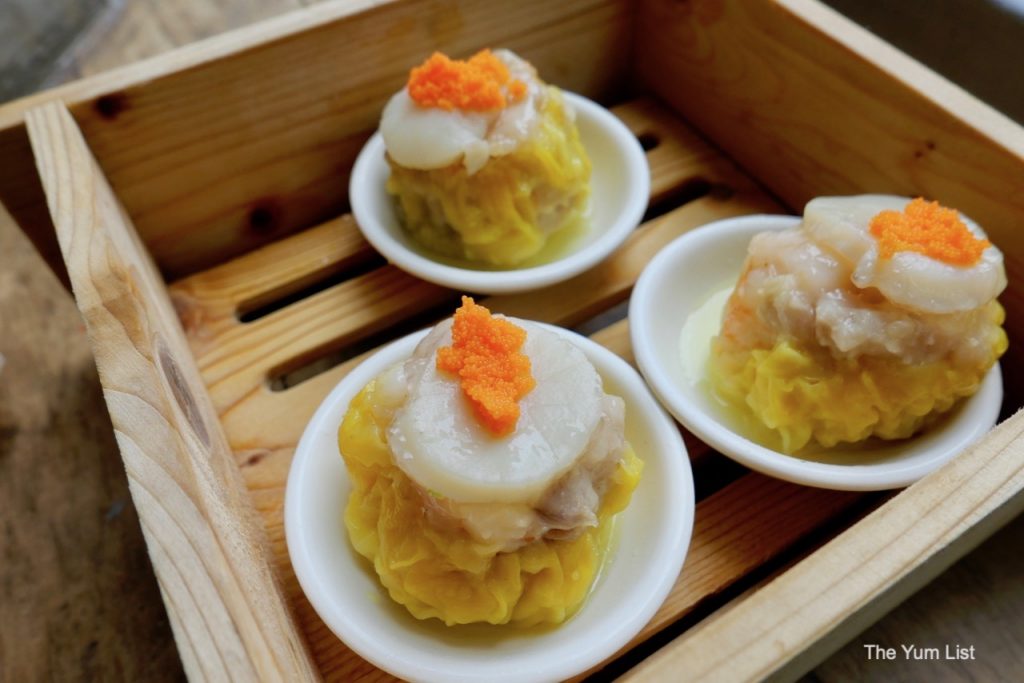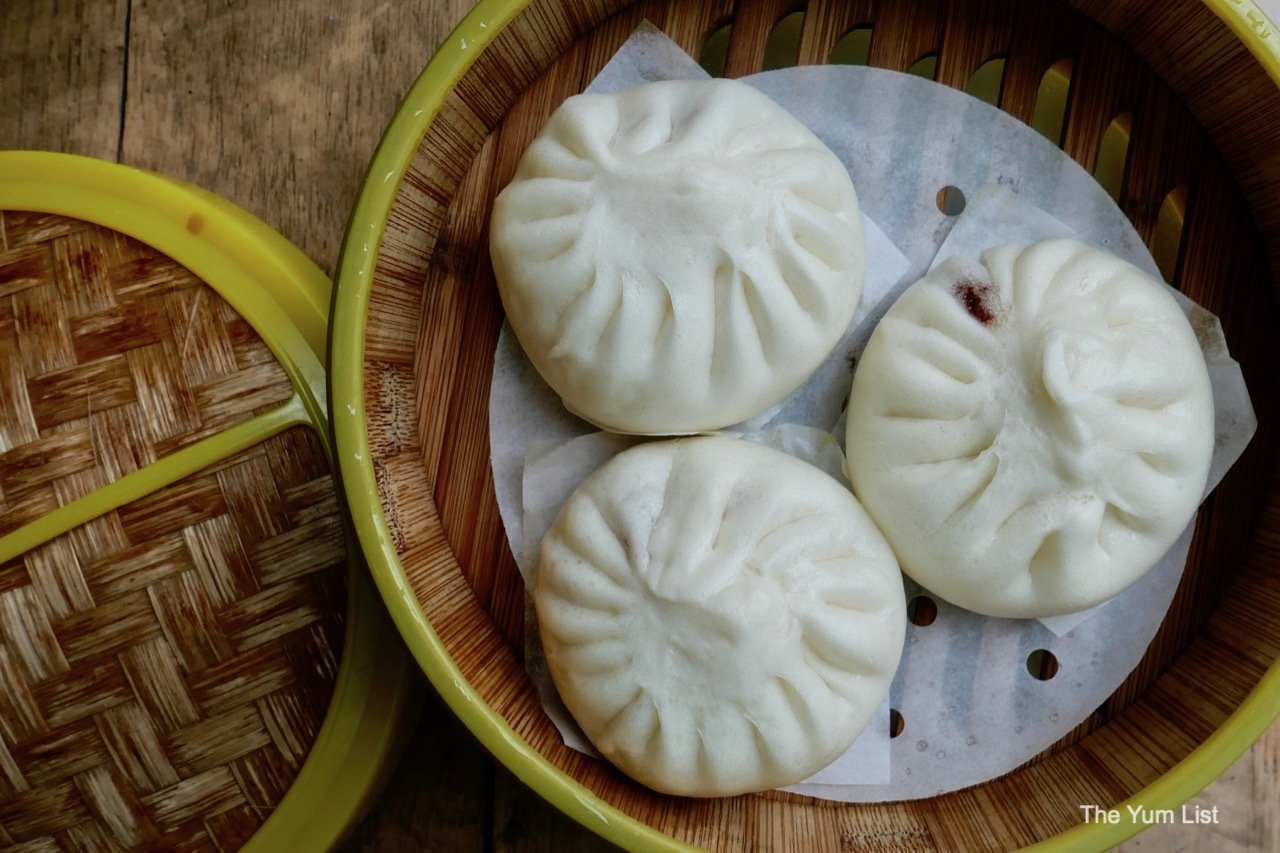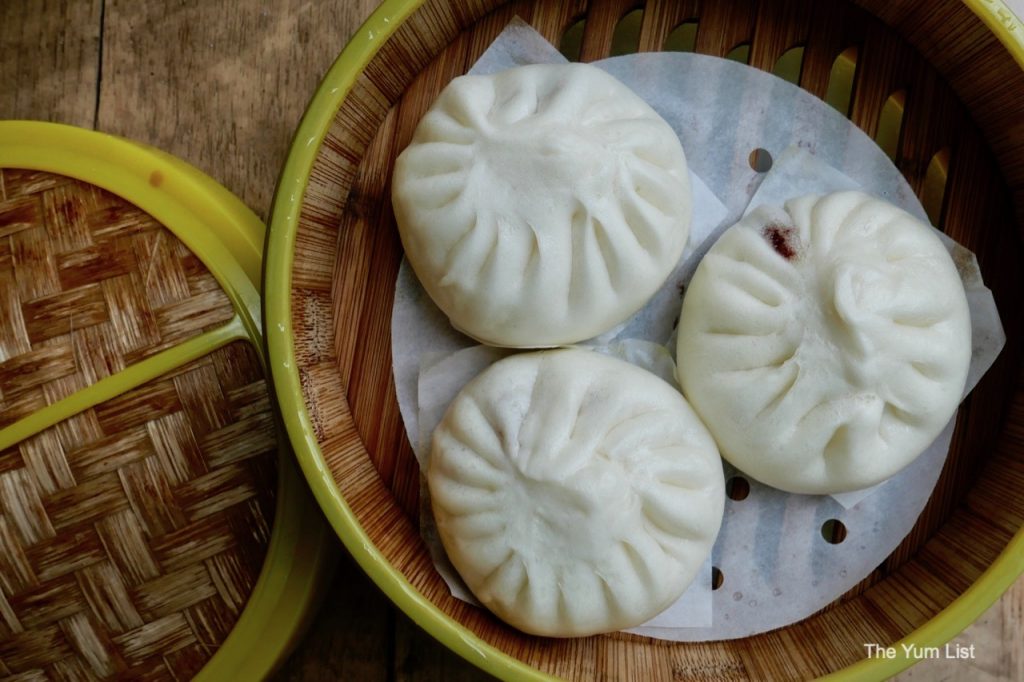 Fried, Baked, Porridge
Aiming for healthier options, we try a single item from the fried section, and it is a sterling choice. Fried Mango Prawn Net Spring Rolls are attractively presented. Prawn and mango are moist inside cylinders of a superfine net-like casing. Green mocha mayo and small cubes of dragon fruit garnish the top.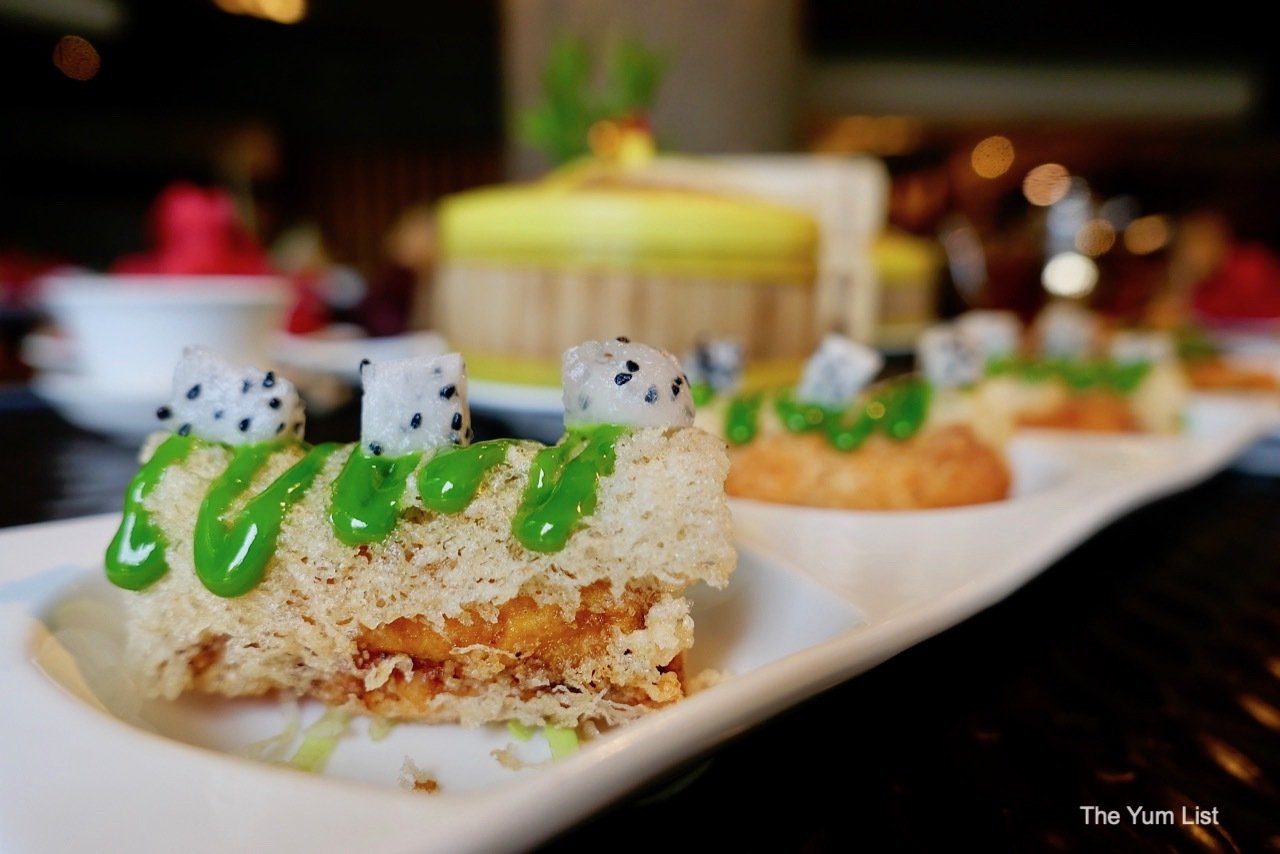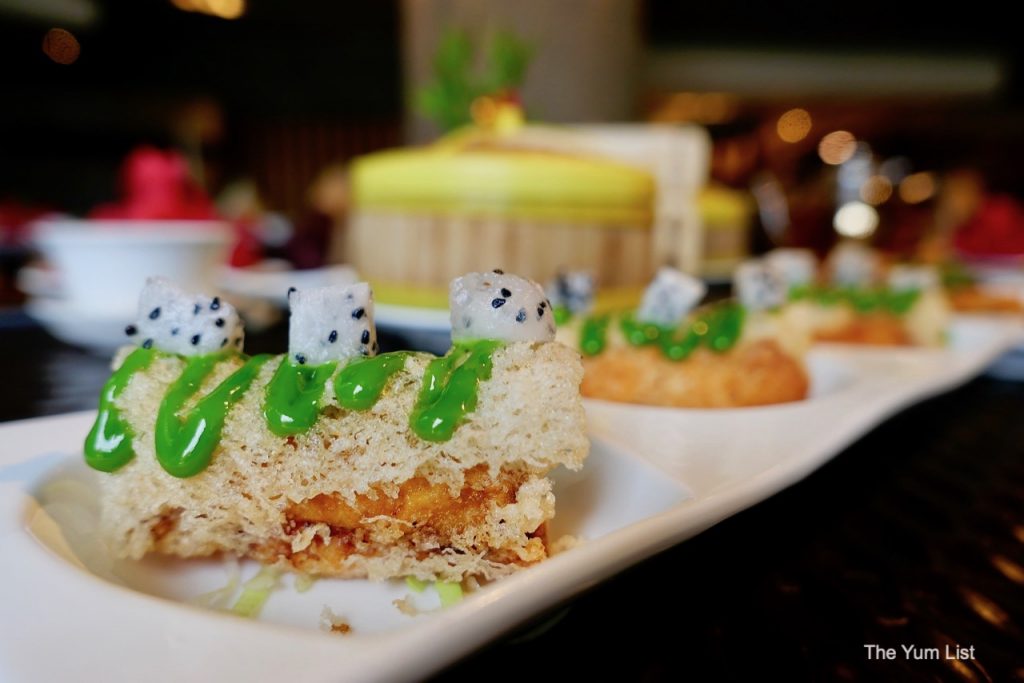 Well, we thought we'd do just one from this part of the menu until we heard about the Traditional Baked Caramel Mini Egg Tarts! These are an excellent balance of buttery, melt-in-the-mouth pastry and rich, not-overly-sweet eggy centre. Try to stop at just one.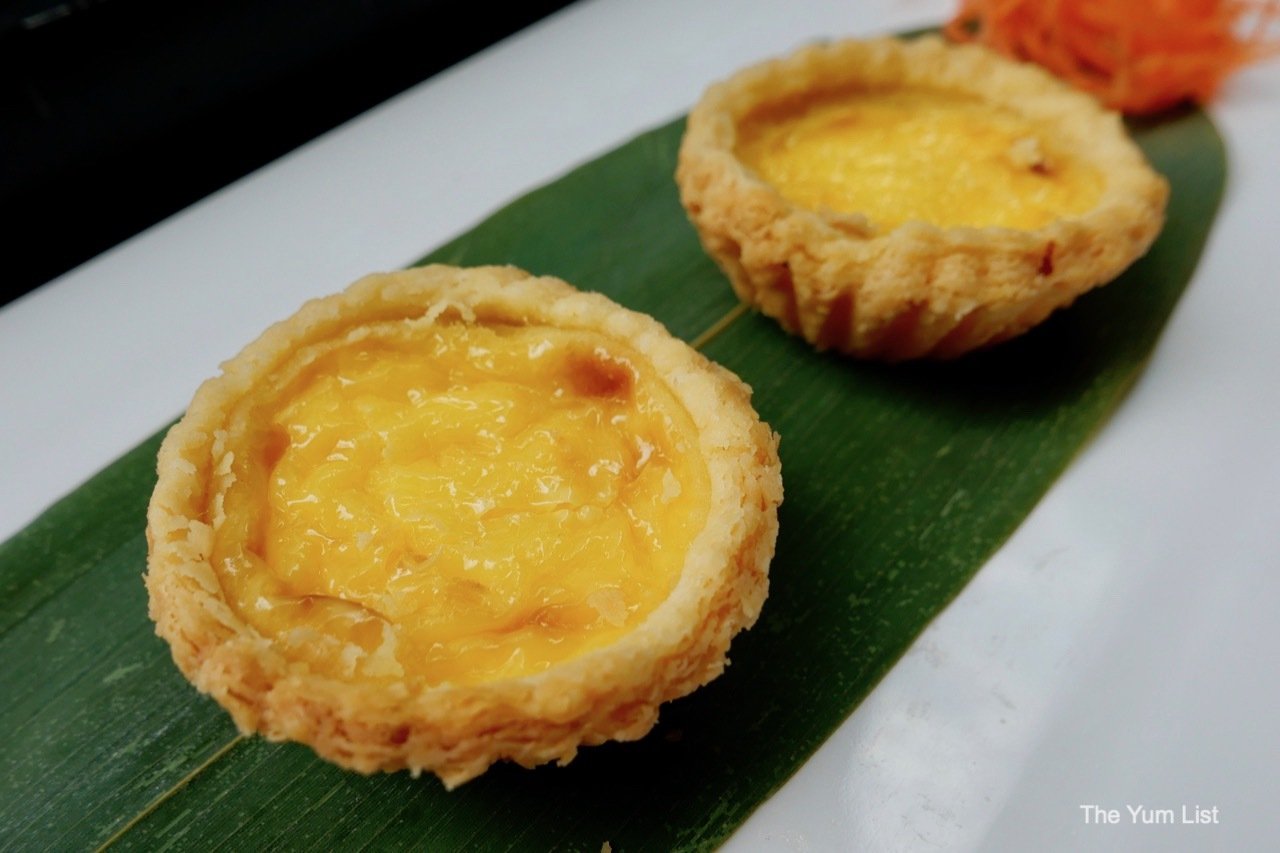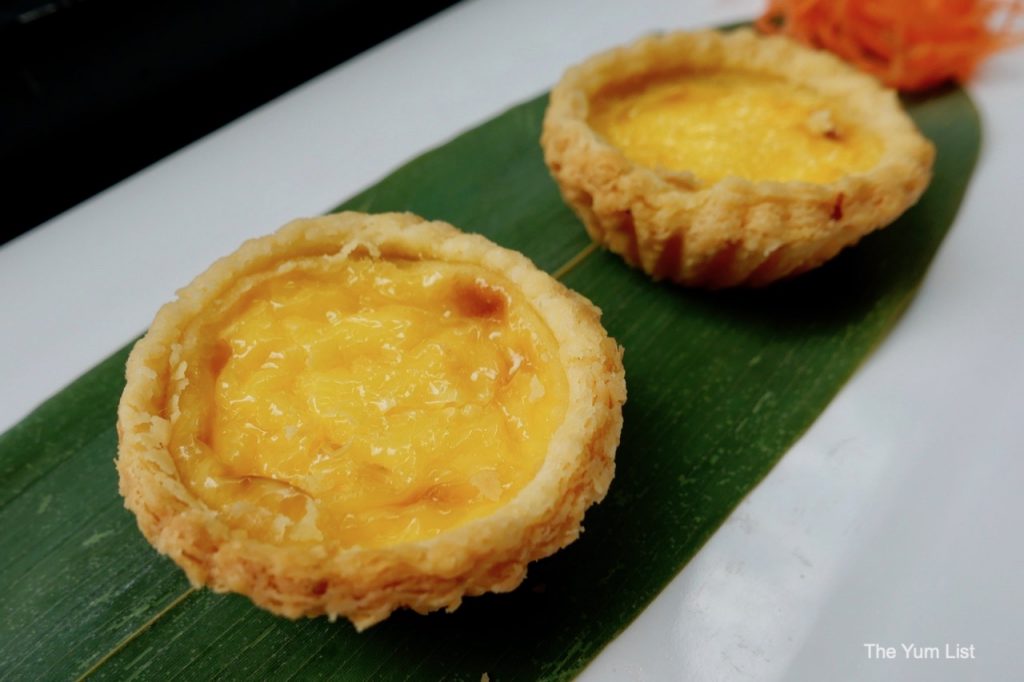 Not on the Five Sen5es "Eat All You Can" Dim Sum Brunch menu, but instead offered a la carte, salted egg yolk lovers would do well to request the Creamy Custard Buns (RM 14, 3 pieces). These are distinct from others on the market with their deep black sesame casing a striking contrast to the perfectly runny egg yolk centre.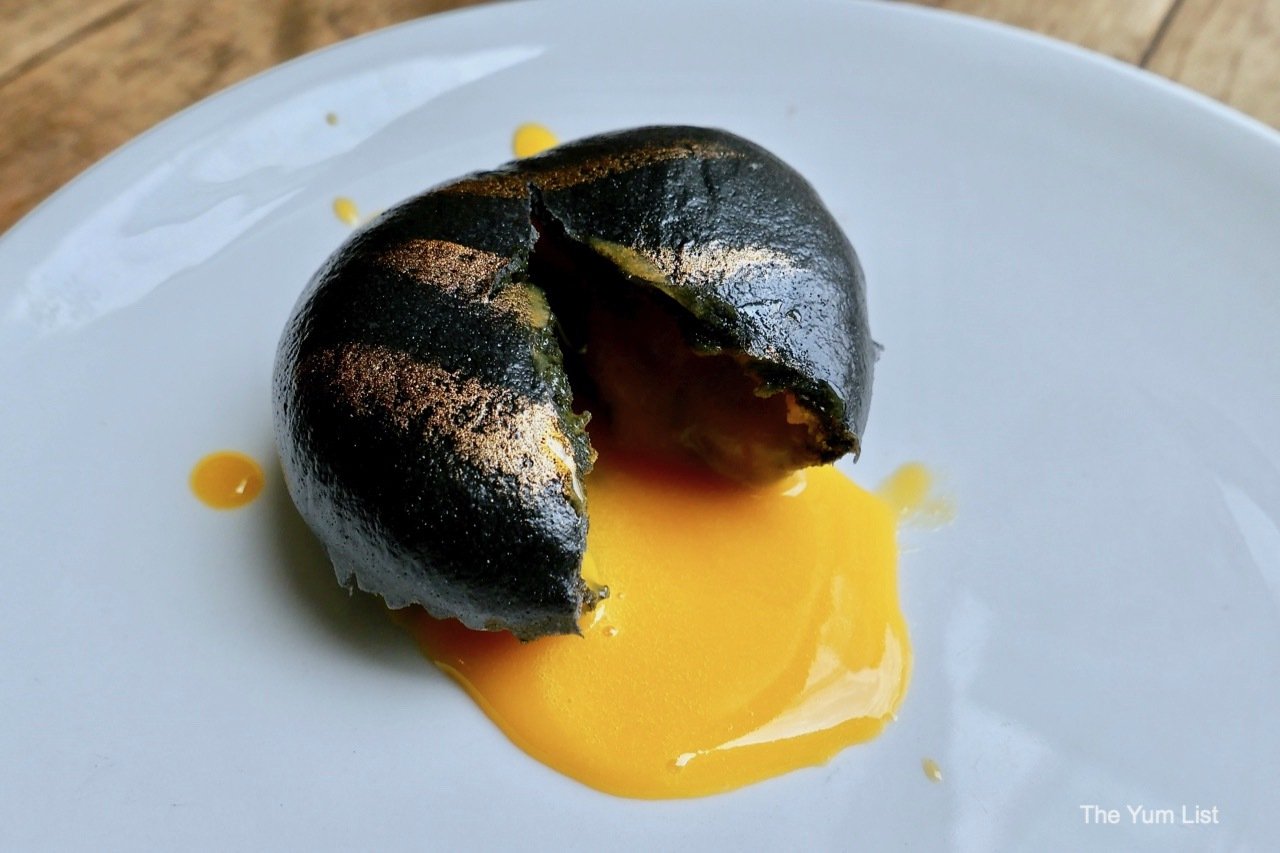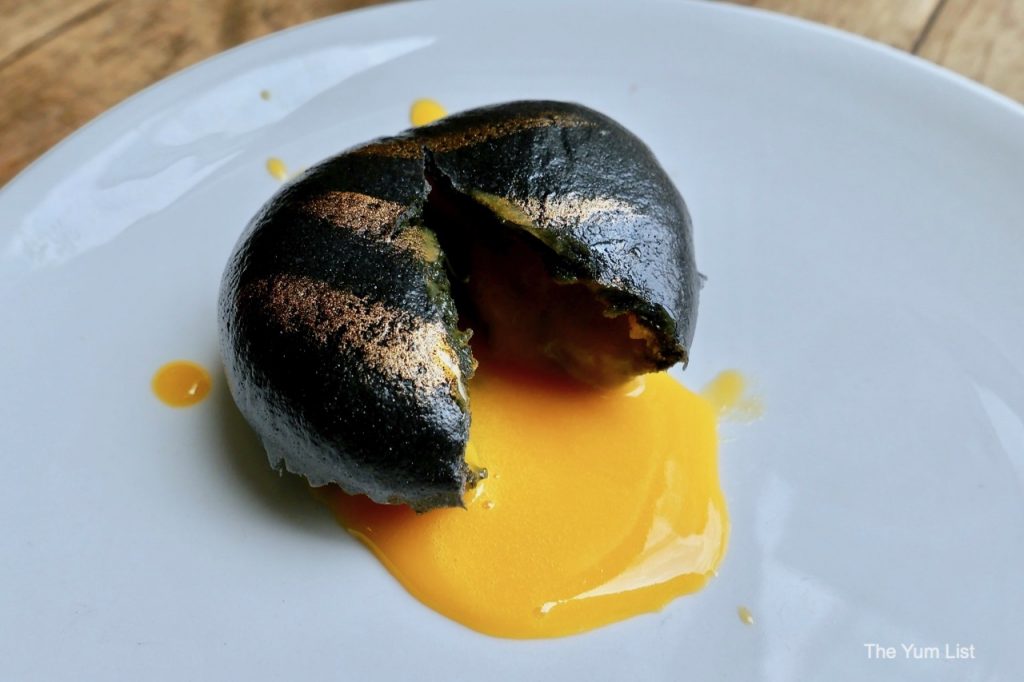 Hong Kong Style Steamed Rice Roll
Hubby loves the gluten-free Steamed Rice Roll with Shrimp and Vegetables. The ingredients are fresh, and the sweet and salty sauce is addictive.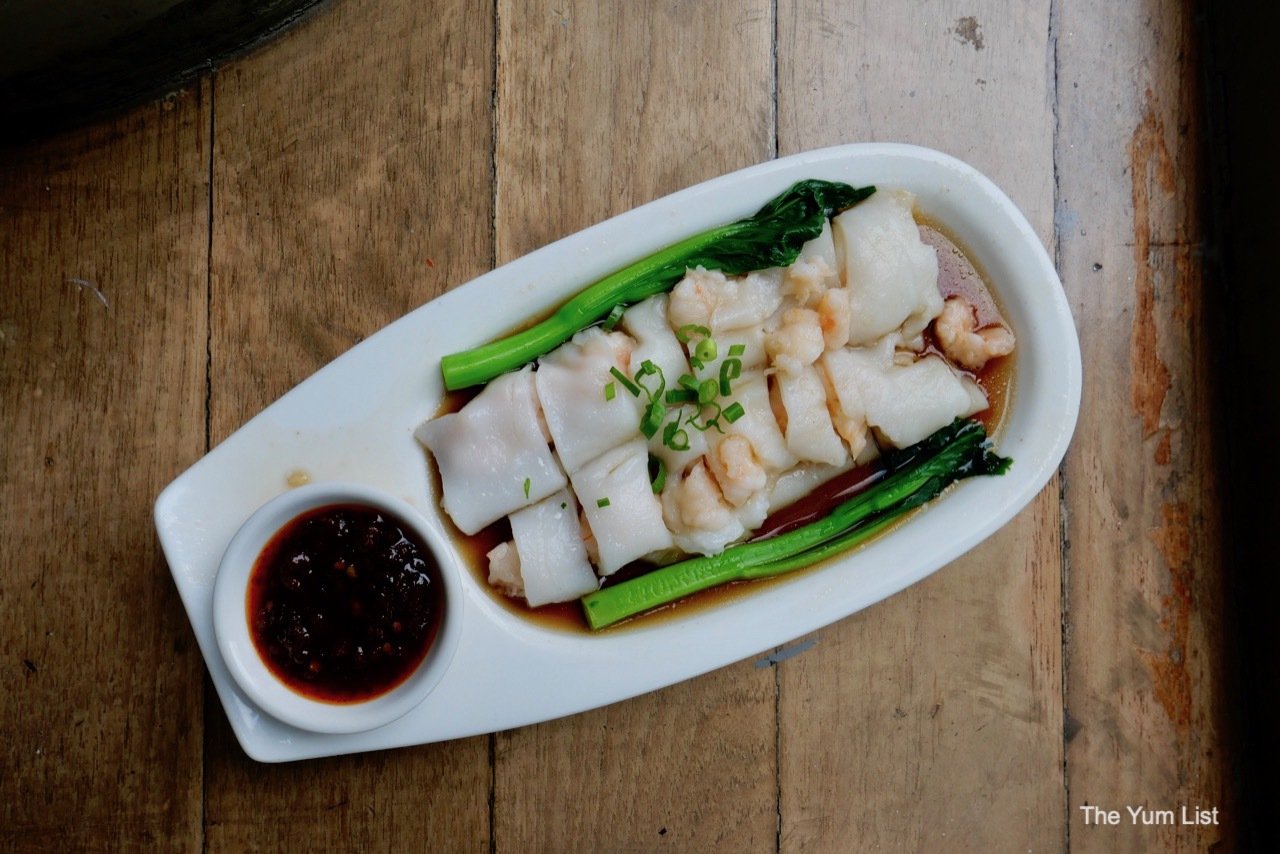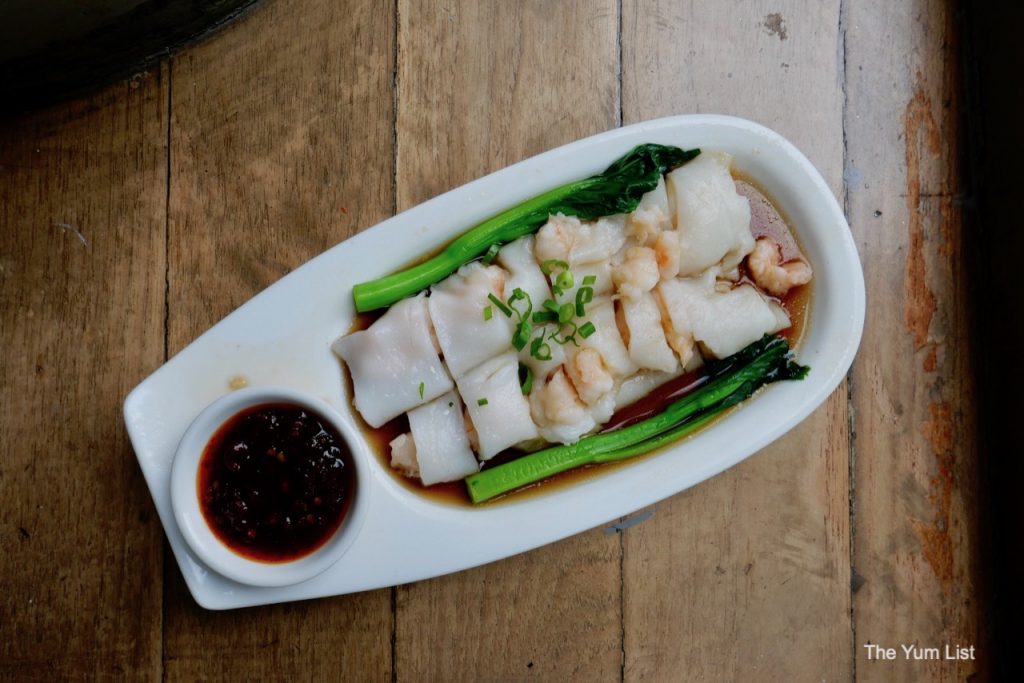 Wok-Fried
With hubby trying to avoid gluten, many of our choices come from the wok-fried collection. His top picks are the Black Pepper Beef, Daily Vegetable, Yong Chow Fried rice and the Soup of the Day, which is a double-boiled chicken broth. If we hadn't had such a late breakfast today, I think he would have continued with repeat orders of these. Oh, and yes, do note the beautiful hand-drawn art on the plate. Chef Ron does these fresh for every dish!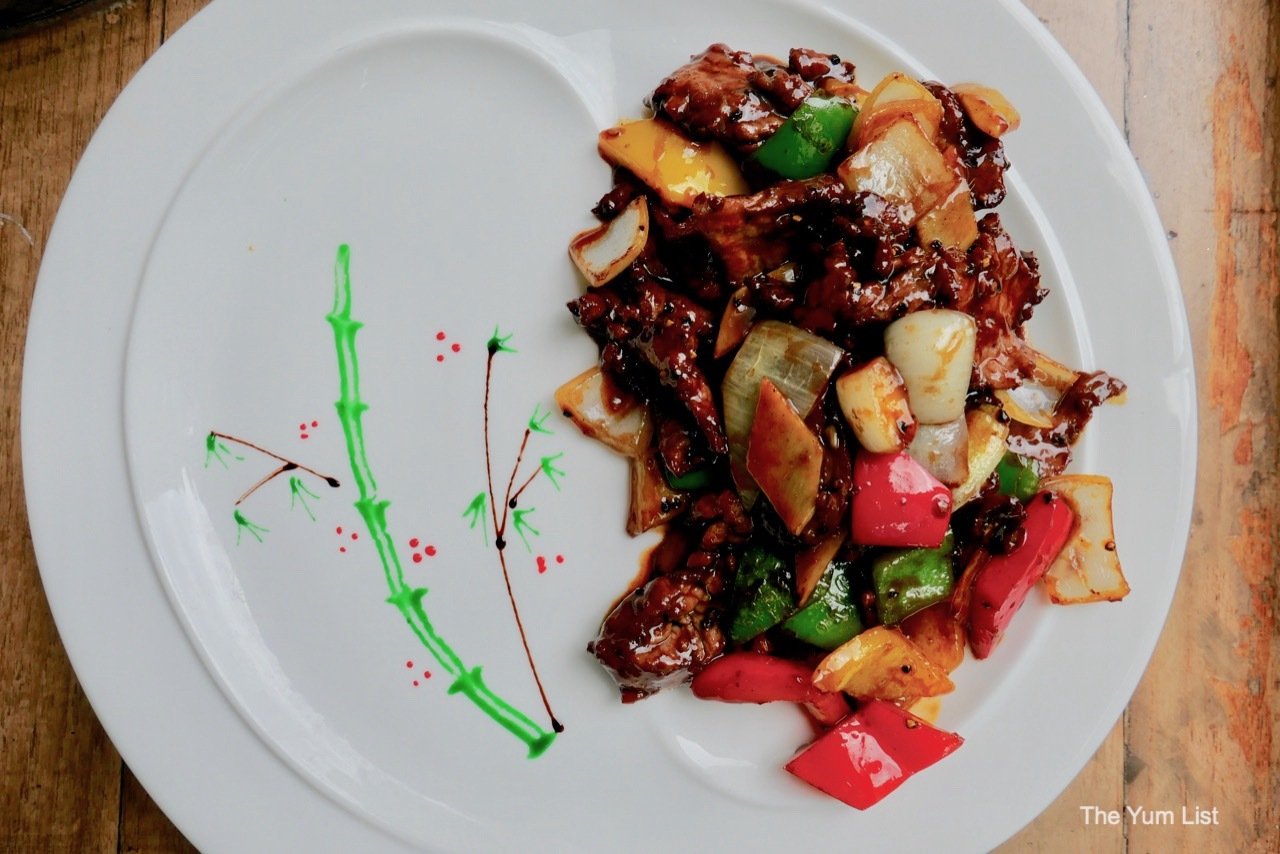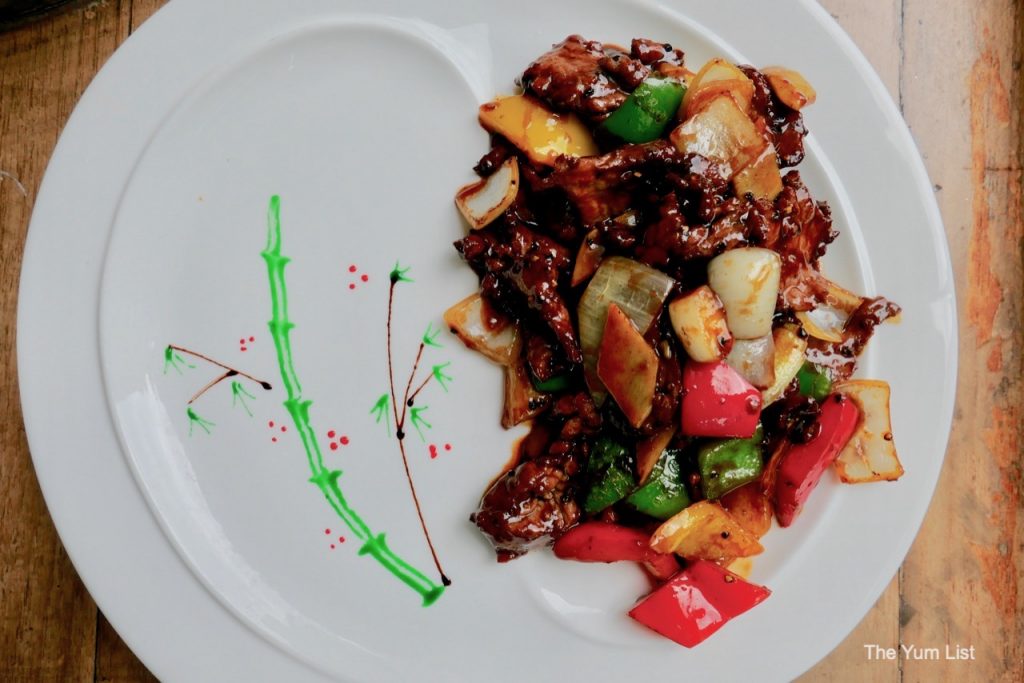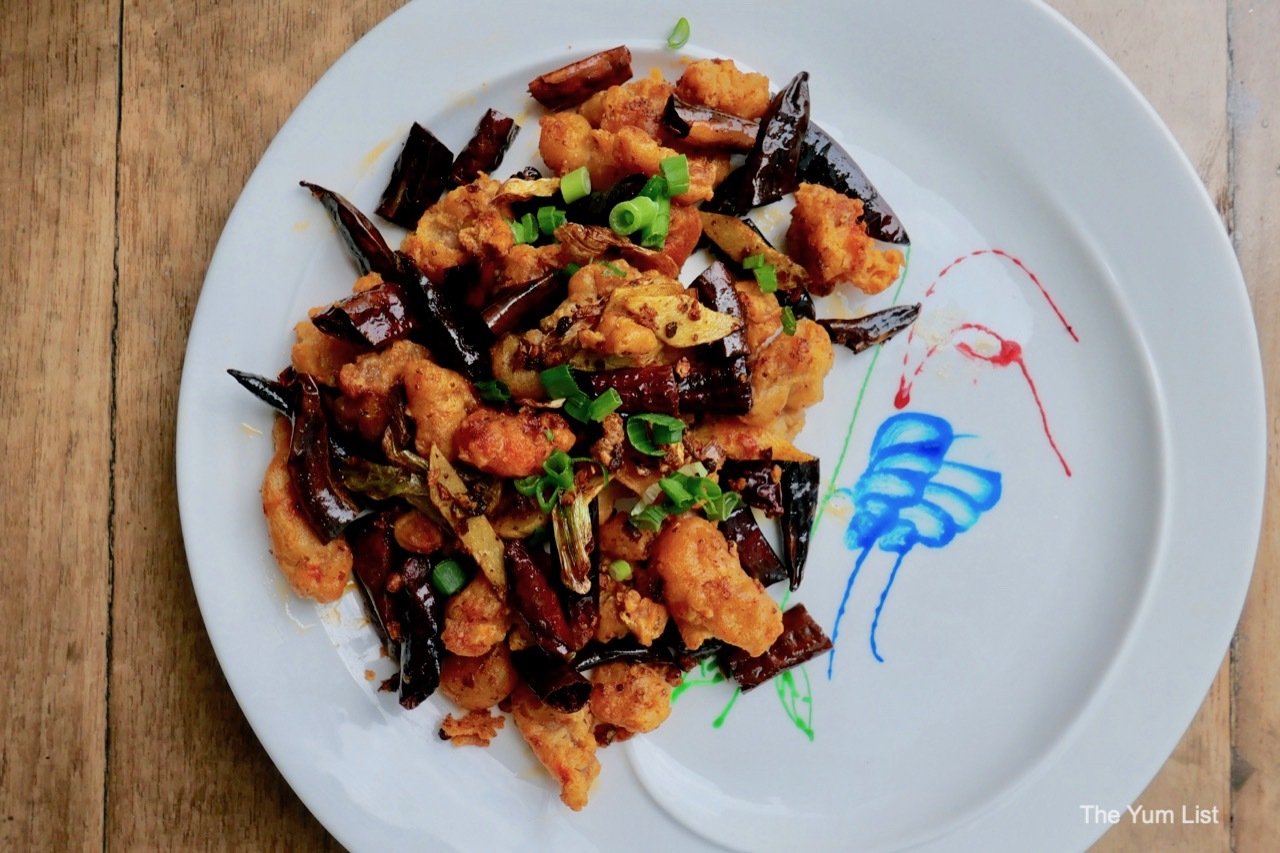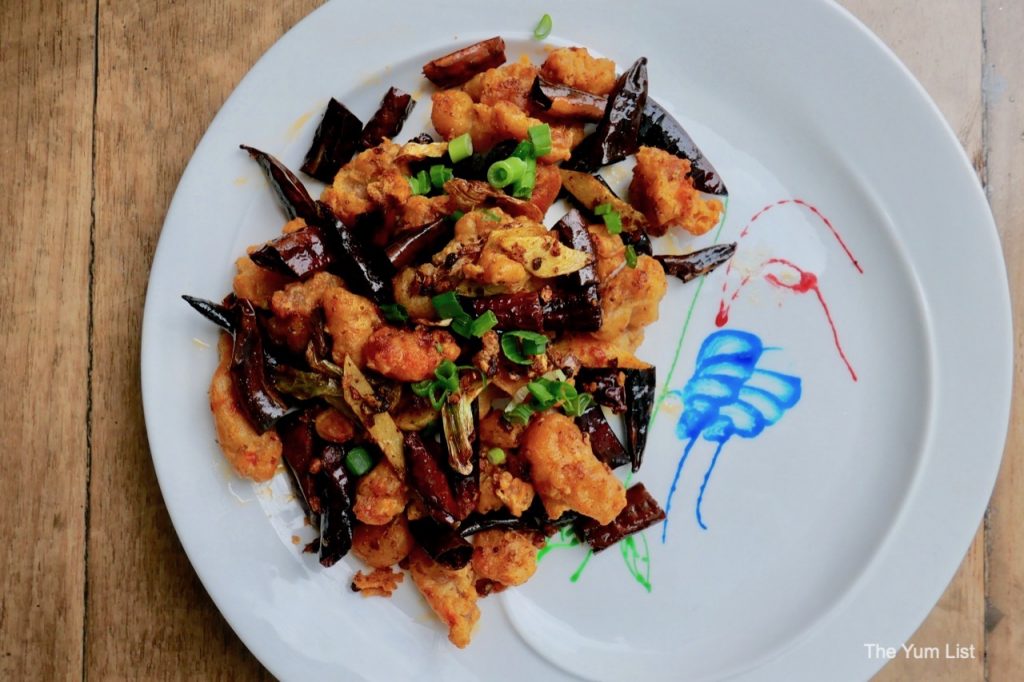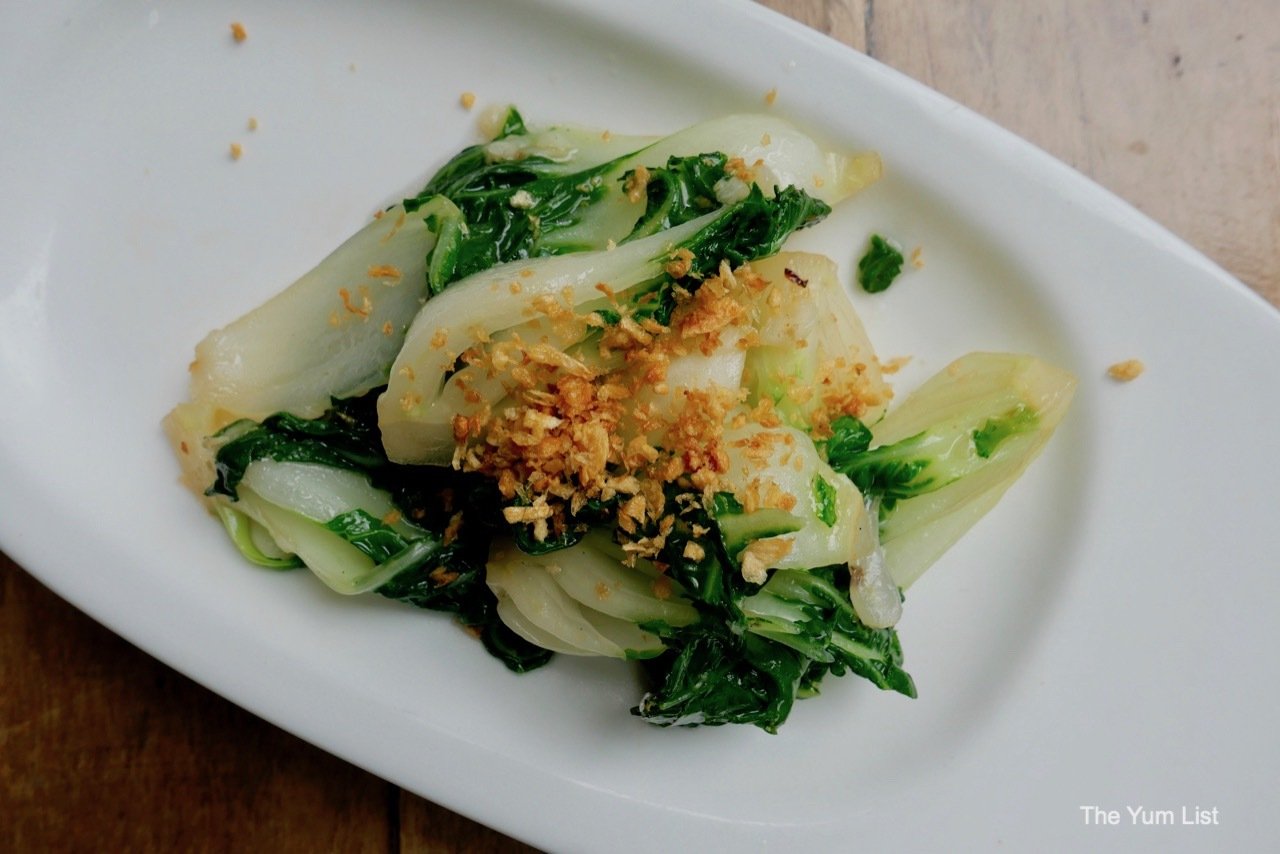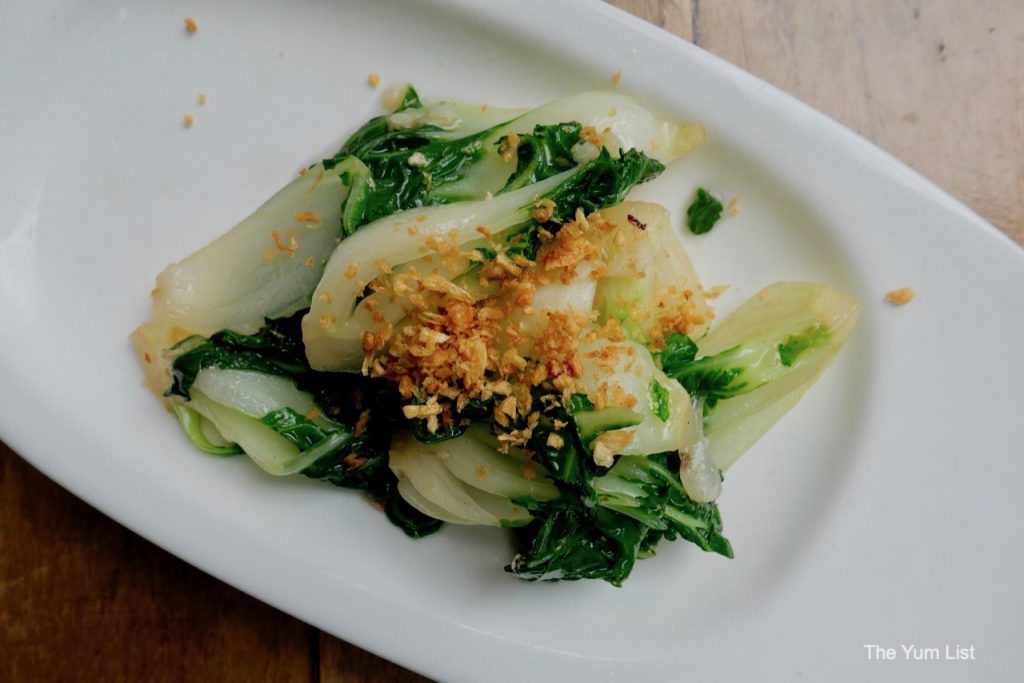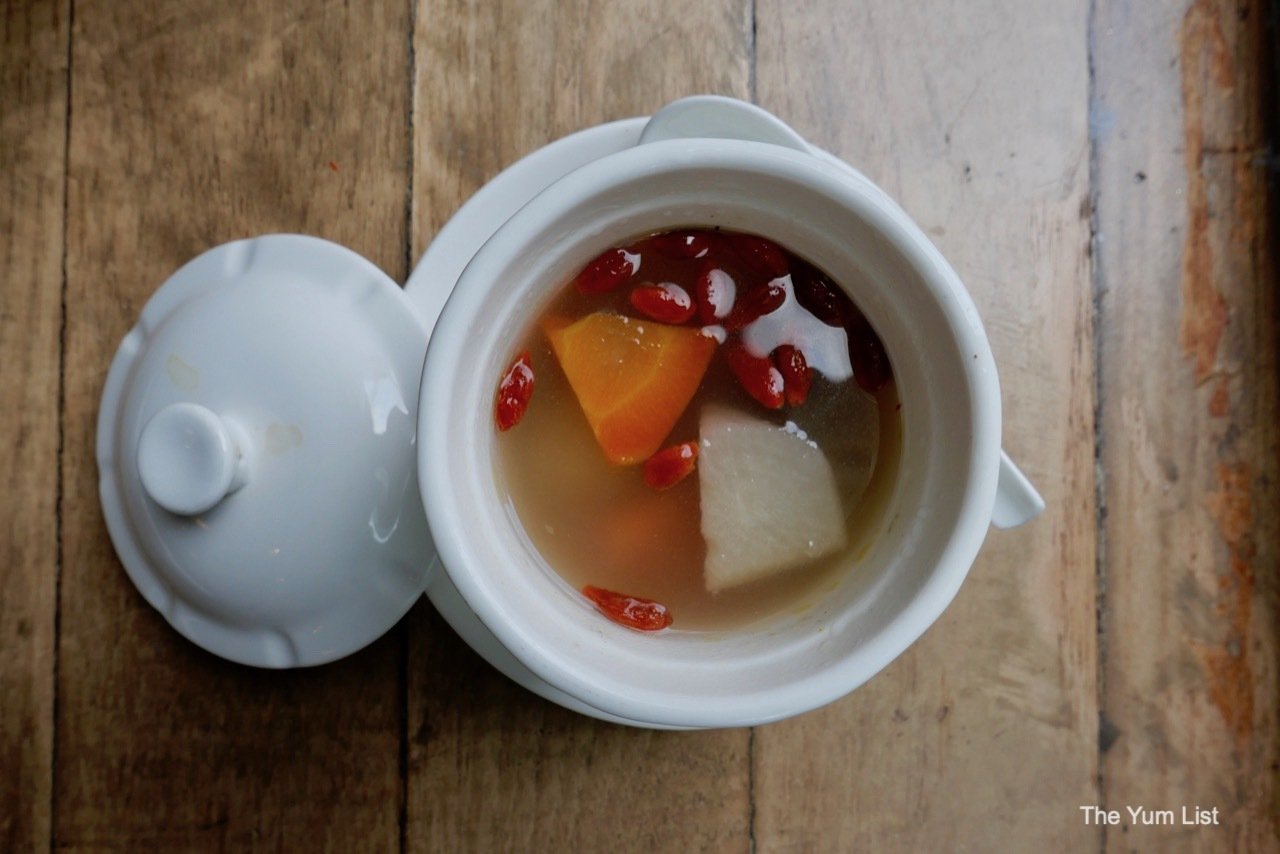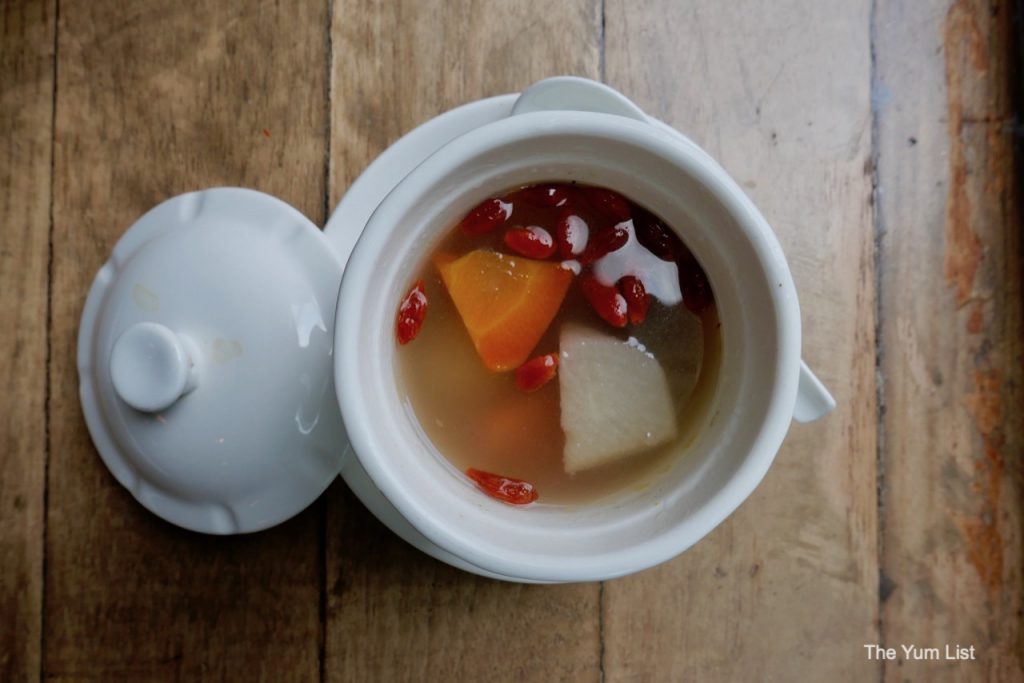 Dessert
While dim sum dominates the brunch menu at Five Sen5es, a compact buffet provides a touch of sweet to conclude. I skip the cakes and go straight to Chinese pancakes filled with red bean and lotus pastes. For something unique, however, or if you're here at another time ordering a la carte, the Signature Chilly Creamy Mango Puree (RM 16) is a must-order. Arriving in a cloud of liquid nitrogen, a glass bowl holds the fruit with pearl sago, pomelo and ice cream. It's fruity and creamy; a memorable conclusion.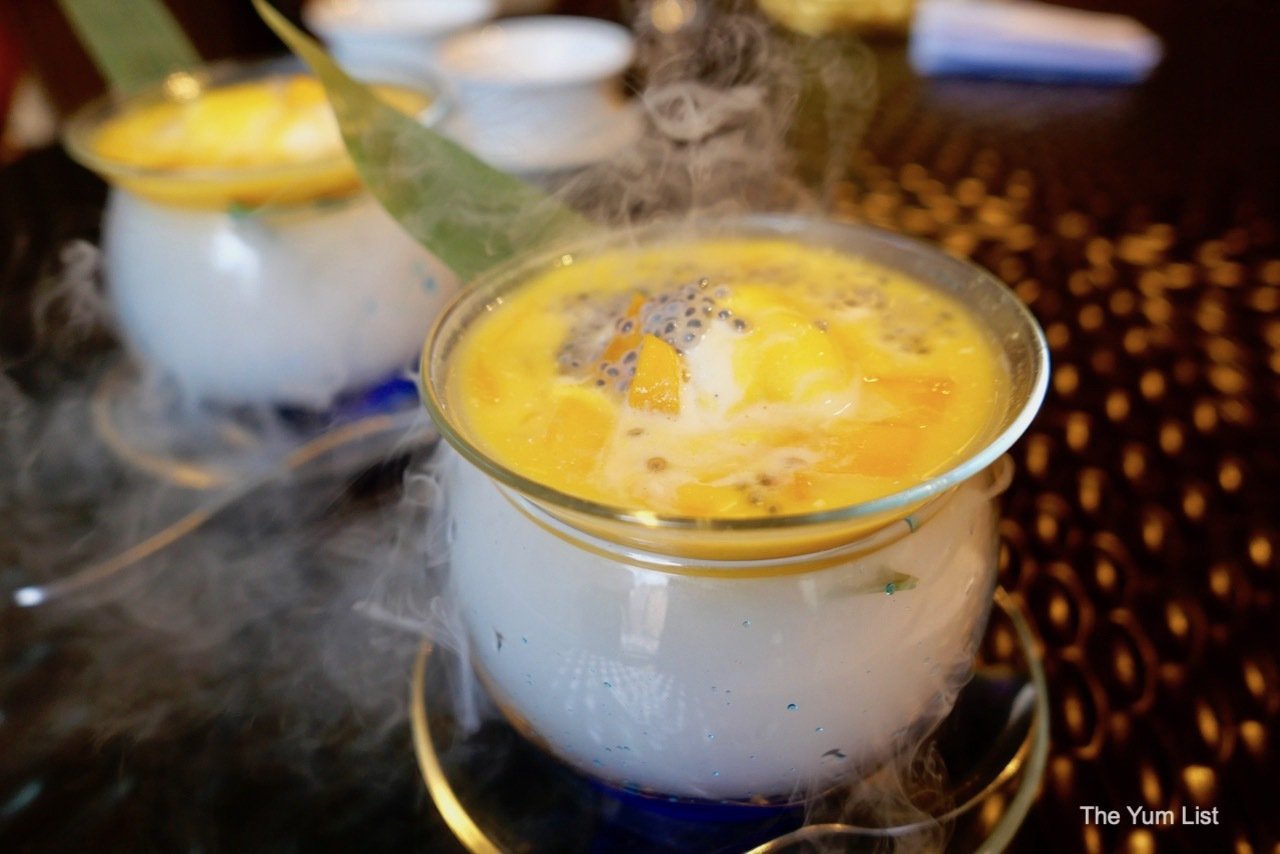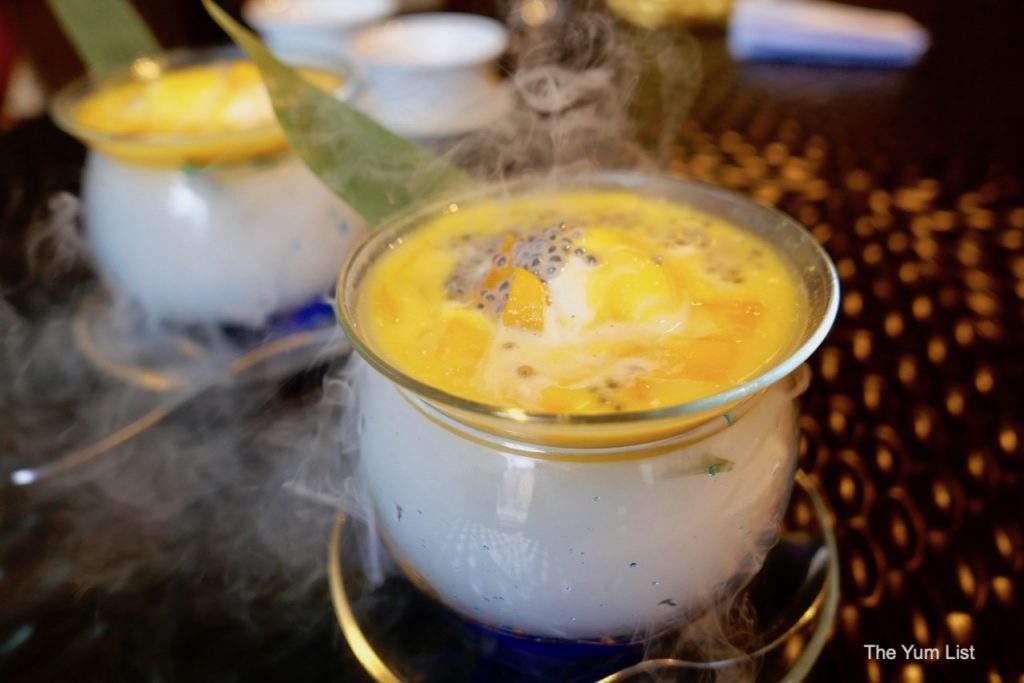 Price and Hours
The Five Sen5es "Eat All You Can" Dim Sum Brunch at The Westin Kuala Lumpur is priced at RM138 per person. Children aged between six and 12 years-old are charged RM64 per child and, those five years and below can dine for free. Of note is the hotel's attempt to provide luxury experiences while being mindful of reducing waste. As such, customers will be charged RM20 per 100g of unfinished food.
Reasons to visit the Five Sen5es "Eat All You Can" Dim Sum Brunch at The Westin Kuala Lumpur: unlimited orders of dim sum items made a la minute; stylish setting; must order the Siew Mai and Fried Mango Prawn Net Spring Rolls; if dining a la carte be sure to request Creamy Custard Buns and the Signature Chilly Creamy Mango Puree.
Five Sen5es Dim Sum Brunch
The Westin Kuala Lumpur
199 Jalan Bukit Bintang
55100 Kuala Lumpur, Malaysia
+60 3 2773 8581
Five Sen5es Website
Five Sen5es Dim Sum Brunch Opening Hours
Every Sunday 12 noon – 2:30 pm