Prego The Westin Kuala Lumpur
Monica Tindall
Chef de Cuisine Marco De Cecco now graces the kitchen of Prego The Westin Kuala Lumpur. Bringing youth, energy and a passion for the cuisine of his homeland to the table, the Italian restaurant is experiencing renewed vigour.
Hailing from the city of Udine in north-eastern Italy, chef Marco grew up in his grandparents' restaurant. He laughs that upon reaching adulthood, he at first followed his father's wishes and studied a career in engineering. With dad's desires complete, he then went on to pursue his own passion in the kitchen and has not once looked back. Tonight, we dine on a refreshed menu at Prego, one that is founded in the long-standing restaurant's favourites but enhanced by the heartfelt touch of new blood.
Prego The Westin Kuala Lumpur Wine Menu
Benefitting from the resources of a large hotel, the wine menu at Prego The Westin Kuala Lumpur is extensive and very well stored. There are 14 wines available by the glass, and a decent range of reasonably priced, mid-range and premium vintages in the collection. With the diverse dishes we're about to order, we plump for a glass of Barton et Guestier Reserve Shiraz Rosé IGP Pays d'Oc France (RM 39). It's a versatile wine and a superb example of the typical characteristics of rosé from Languedoc. The bouquet if fresh with berries and blooms and the palate is lively and fruity. It's highly enjoyable and great wine with food.
Appetizers
Chef Marco attempts to get to many guest's tables to advise on menu choices. It's not always possible on busy nights, but we're fortunate to arrive early before the crowd. For my healthy, veggie-loving tendencies, he recommends Asparagi e Gorgonzola (RM 45). Tender sprigs of jumbo asparagus are lushed up with a poached egg and gorgonzola sauce. Furthermore, the 65-degrees egg is soft, spilling its yellow yolk with the touch of a fork. I'm especially appreciative of the creamy, cheese sauce being served on the side, allowing individuals to add to taste.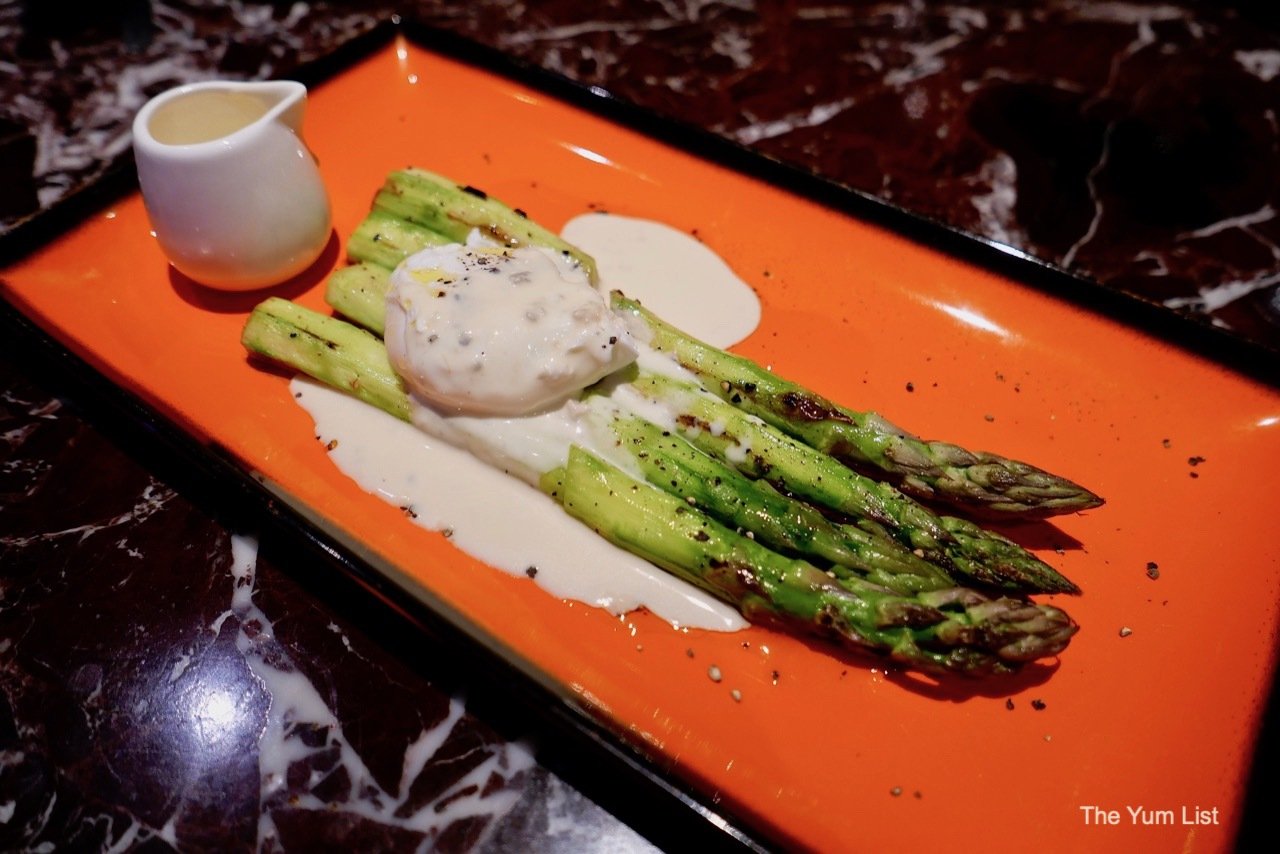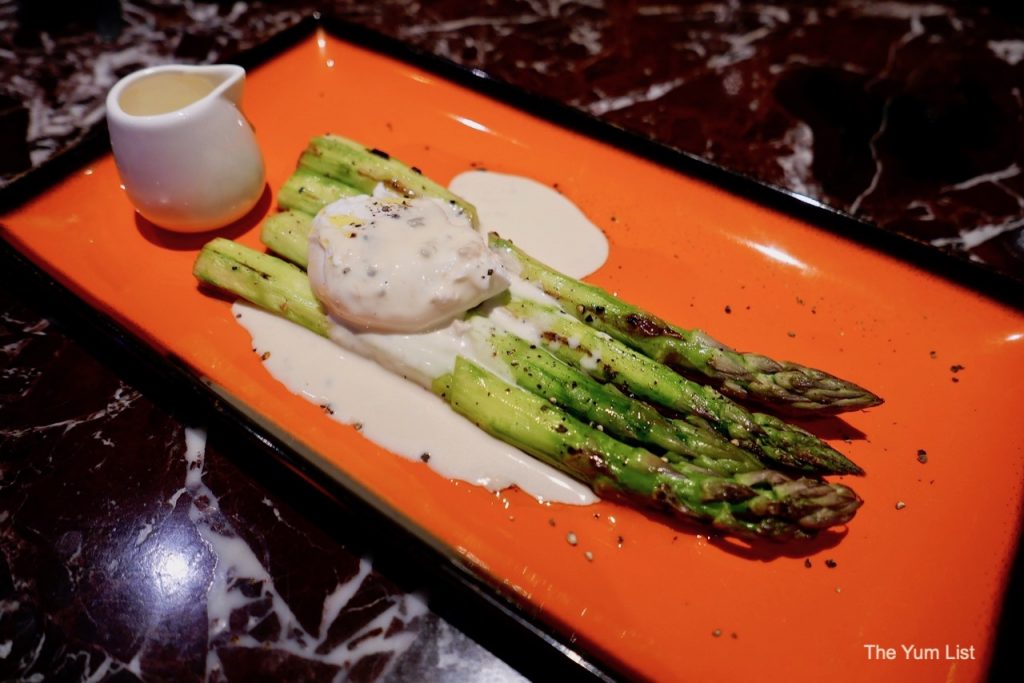 Another gluten-free and meat-free option at Prego The Westin Kuala Lumpur is found in the Mozzarella Caprese (RM 49). Heirloom tomatoes, buffalo mozzarella, basil, balsamic vinegar, basil pesto and extra virgin olive oil create striking plating, proudly sporting the colours of the Italian flag. The recipe is straightforward, celebrating the high quality of the natural ingredients.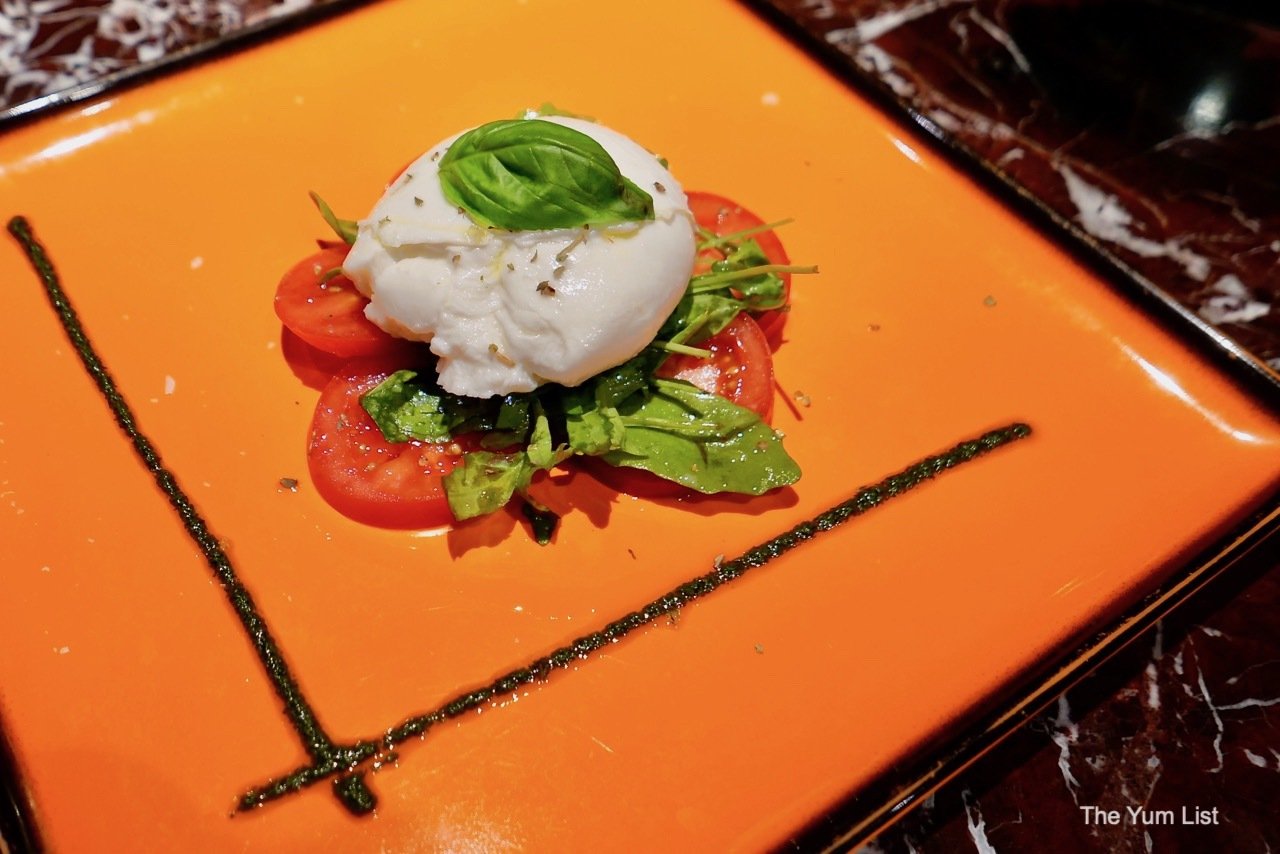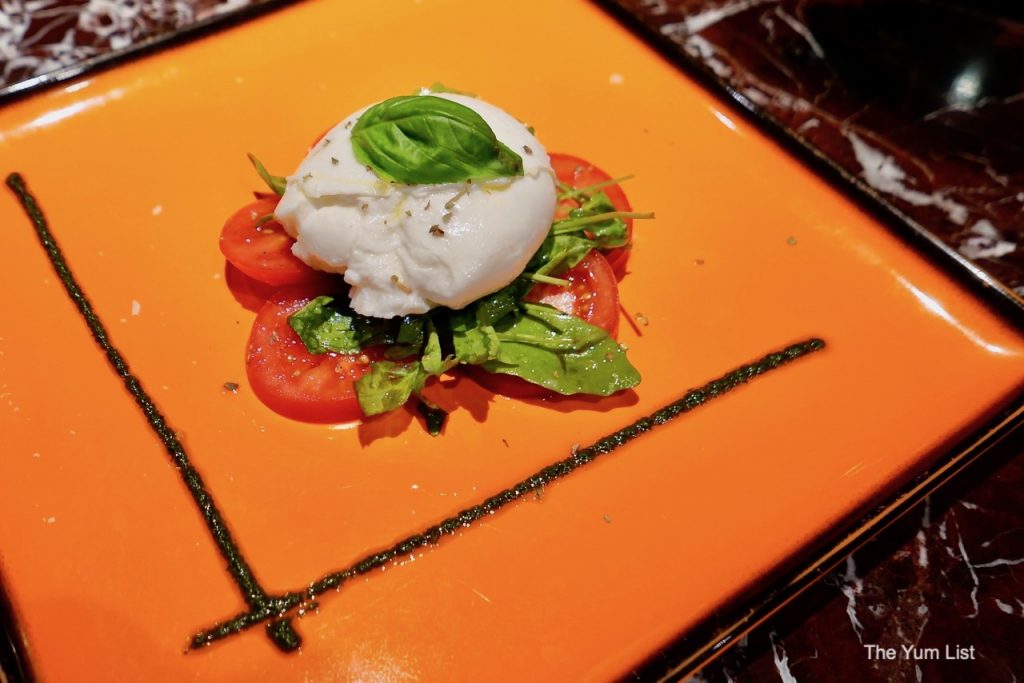 Pasta
With a name like Pasta Divina (RM 75), who could resist? Turns out this is one of Chef Marco's specialities at Prego The Westin Kuala Lumpur and an excellent choice. Homemade tagliatelle is vibrant with clams, mussels, scallops, prawns and squid tossed together with a light tomato sauce. Additionally, a faint whisper of lemon zest completes the recipe, along with a generous sprinkling of toasted pine nuts and pistachios.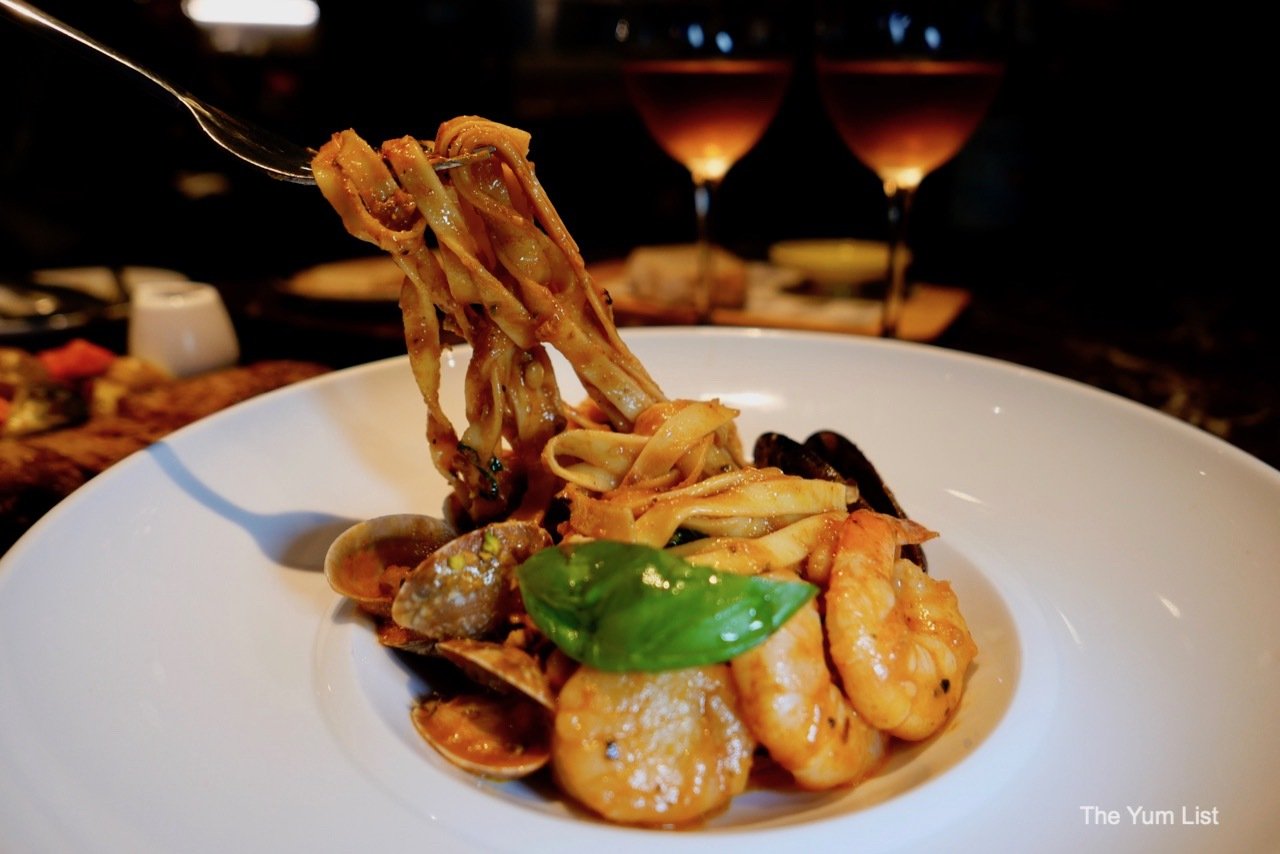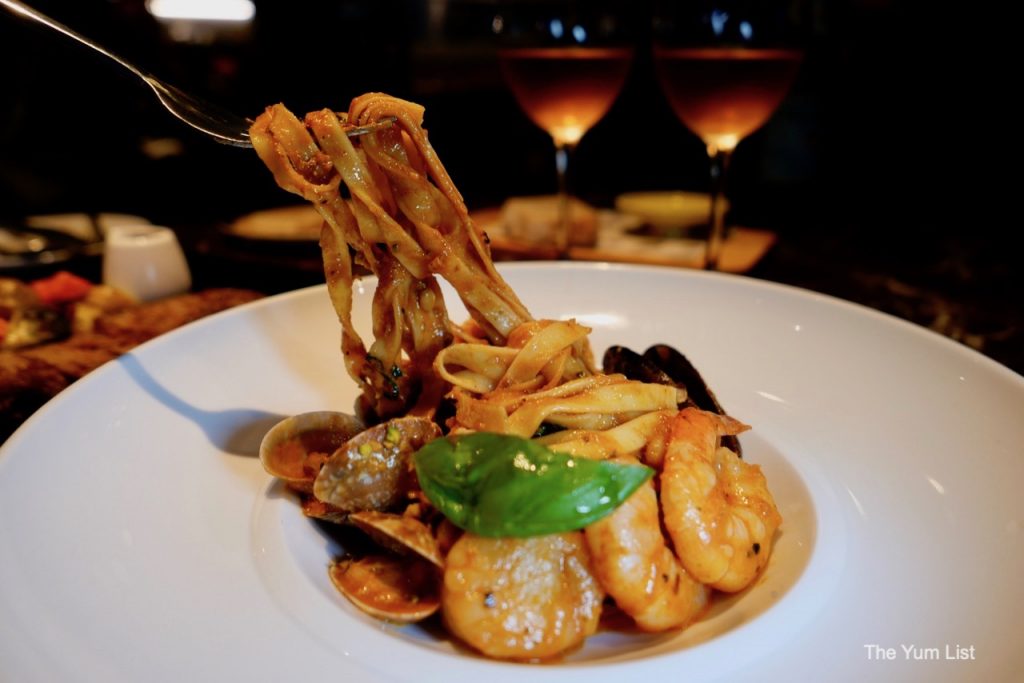 Mains
After an exciting beginning, we arrive at the mains. The Branzino al Sale (RM 98) has long been a signature on Prego The Westin Kuala Lumpur's menu. Entire sea bass is salt-crusted and baked until moist and flaky inside. It's served tableside with the coat cracked open by a skilled waiter who carefully arranges the fish on plates. Along with rocket salad, grilled tomato, roasted fennel and potatoes, it is enough for two. With the flavour of the sea gently infused in the flesh, there's really no need for the lemon butter sauce – but we have it anyway.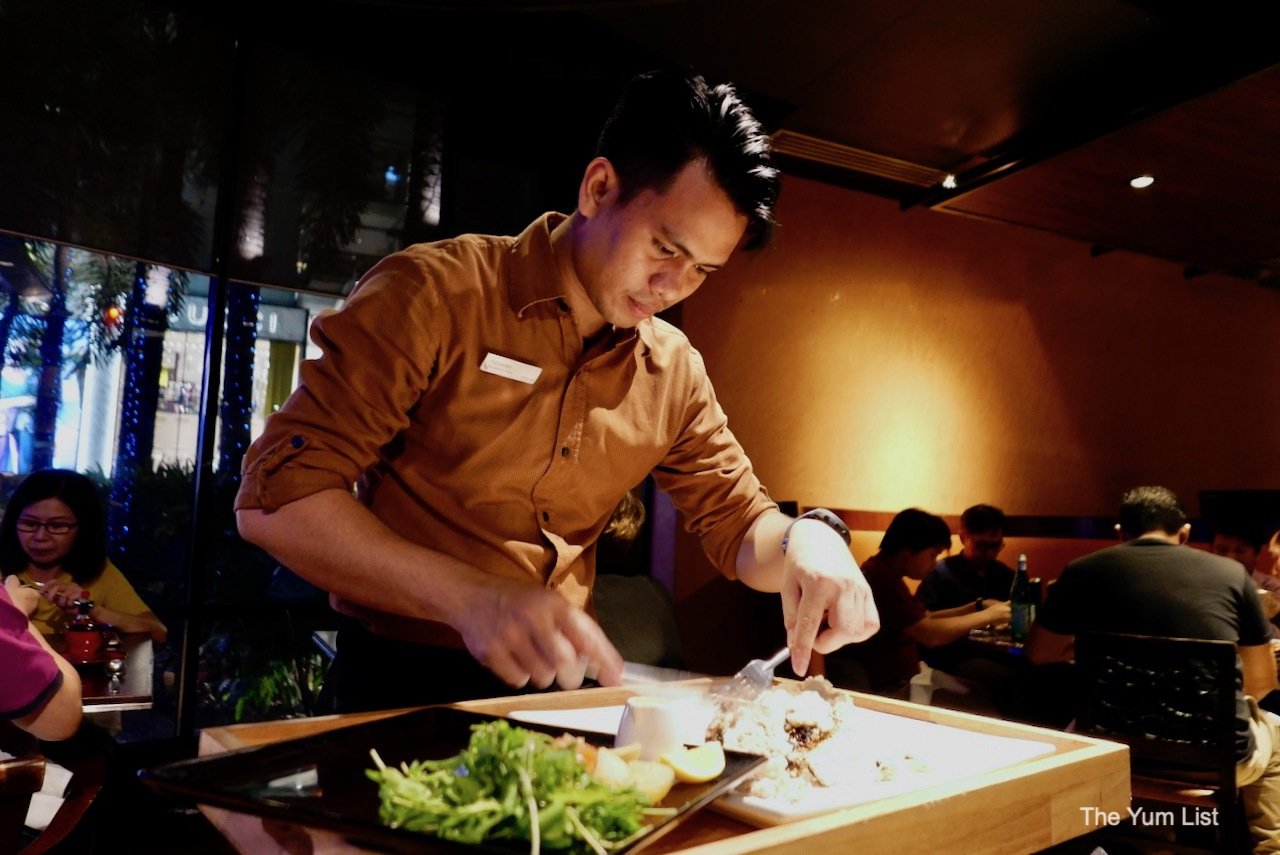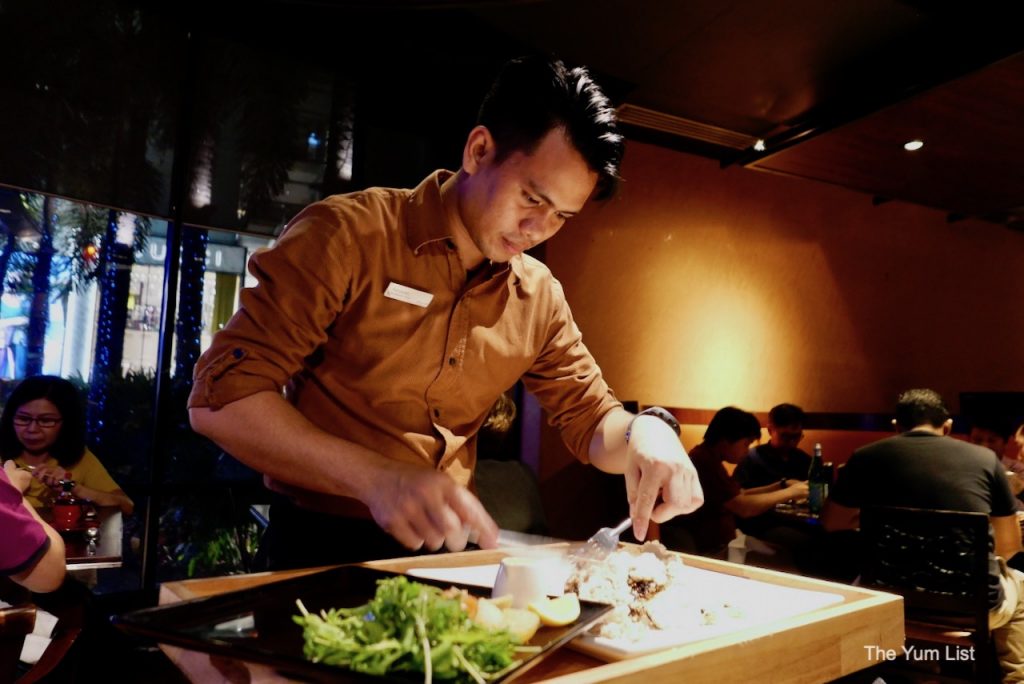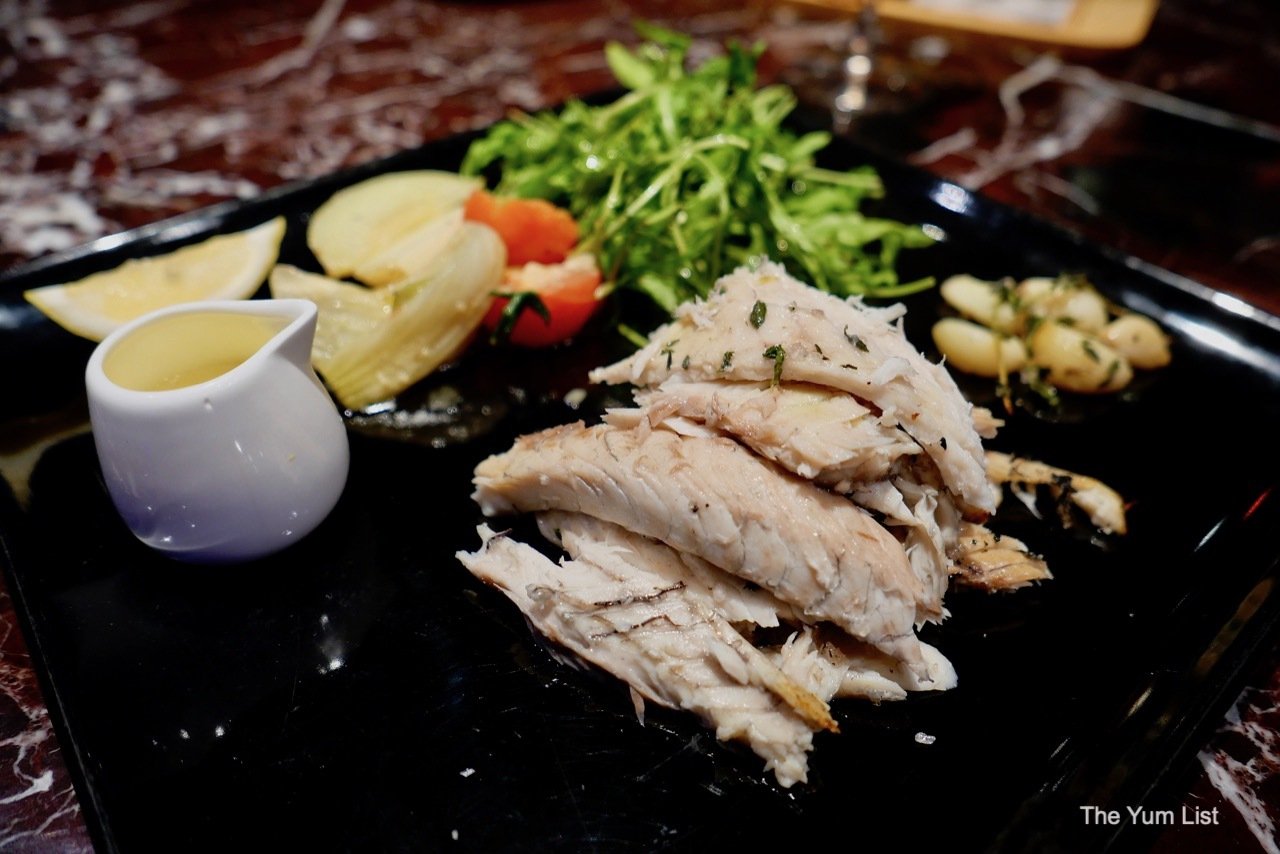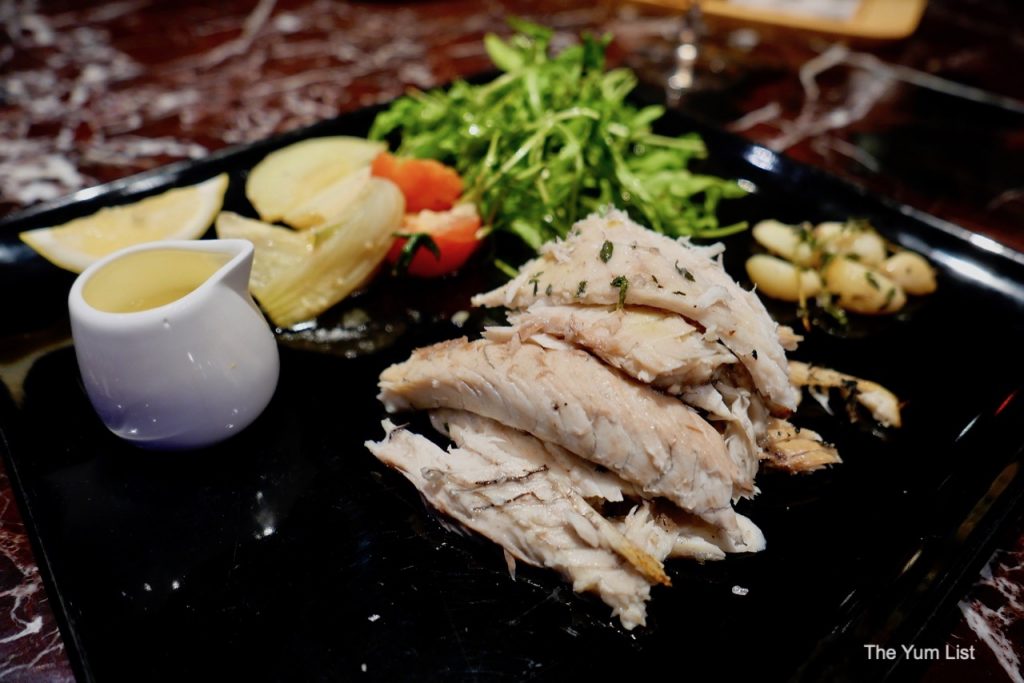 Australia and Italy combine with a magnificent piece of sirloin from Down Under, cooked Italian style, Tagliata di Manzo (RM 185). Done medium to hubby's preference, it's a stellar cut and adeptly matched with mixed vegetables and roasted potatoes. As with the fish, an accompanying sauce (rosemary and beef jus) is delicious but unnecessary.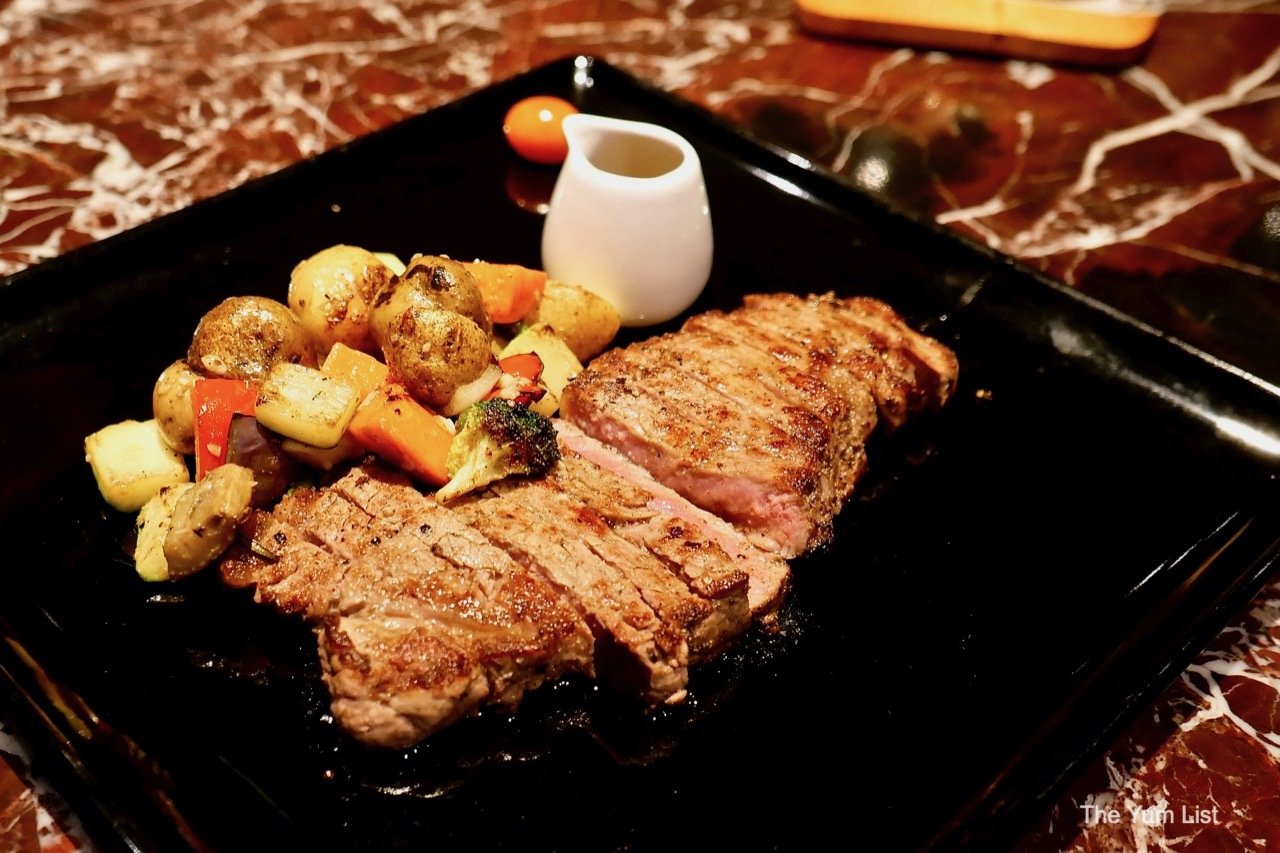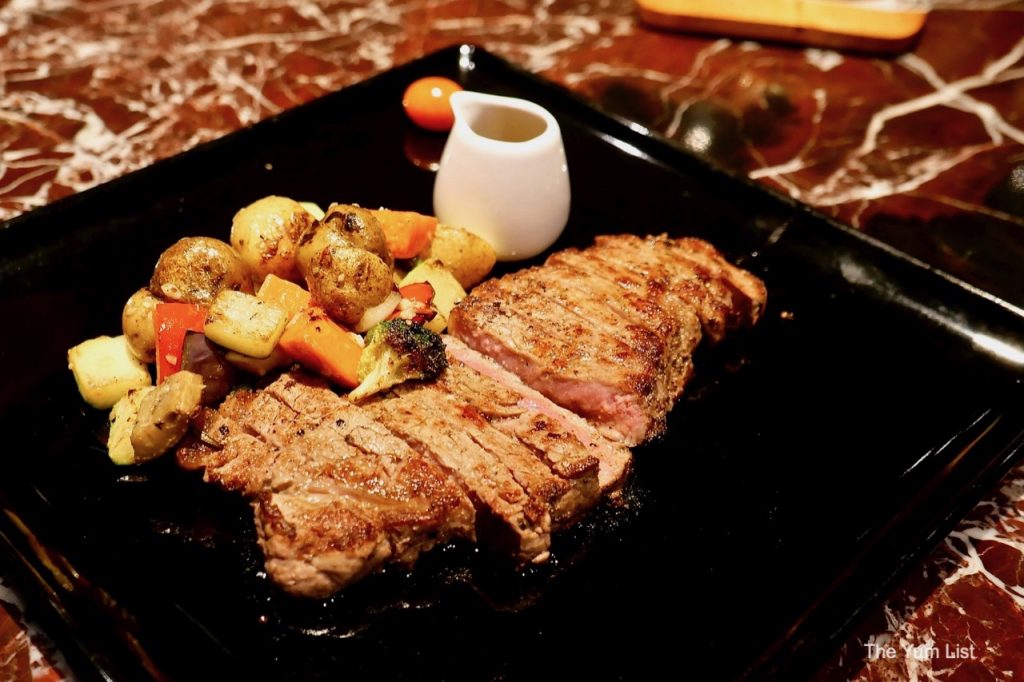 Dessert
The Tiramisu Tradizionale (RM 35) at Prego The Westin Kuala Lumpur comes highly recommend by chef Marco as it's from his home region. This mascarpone trifle is given moisture with both espresso and brandy (you can also order an alcohol-free version).
Last but not least, Affogato (RM 28), a decaf recipe for my delicate husband, comes with a scoop of vanilla ice cream and shot of espresso. We get an extra special version with an injection of whisky. Superb.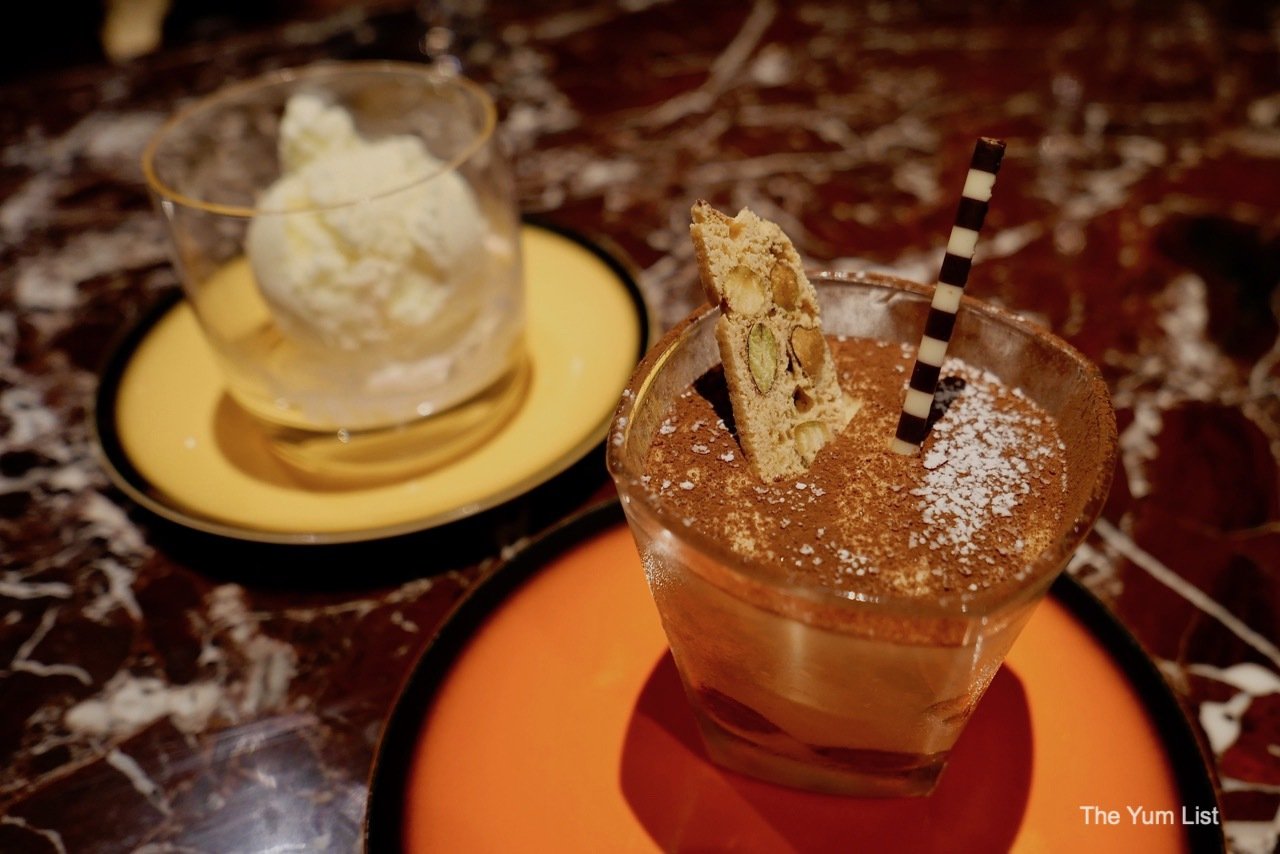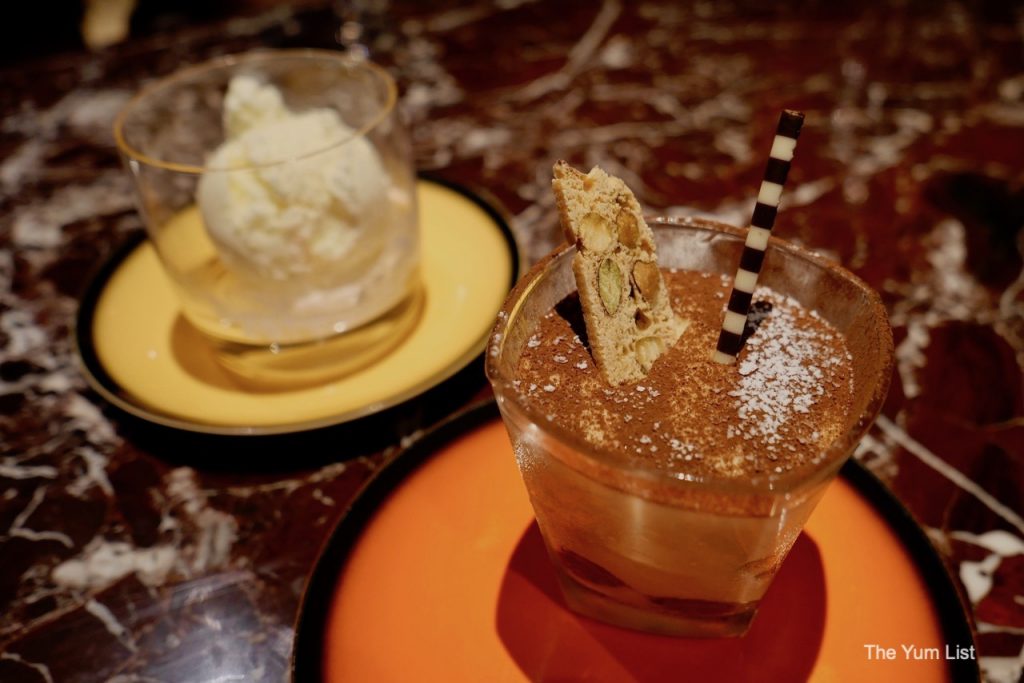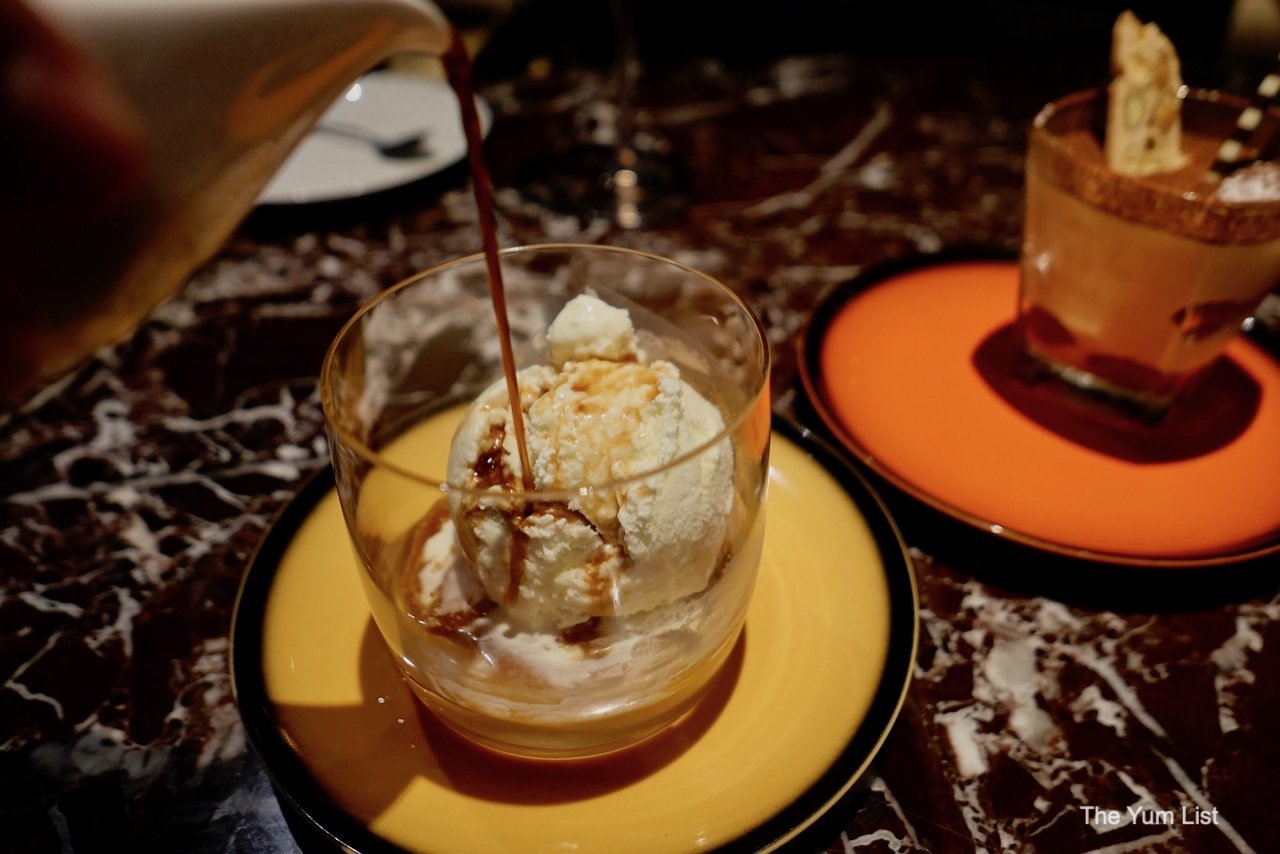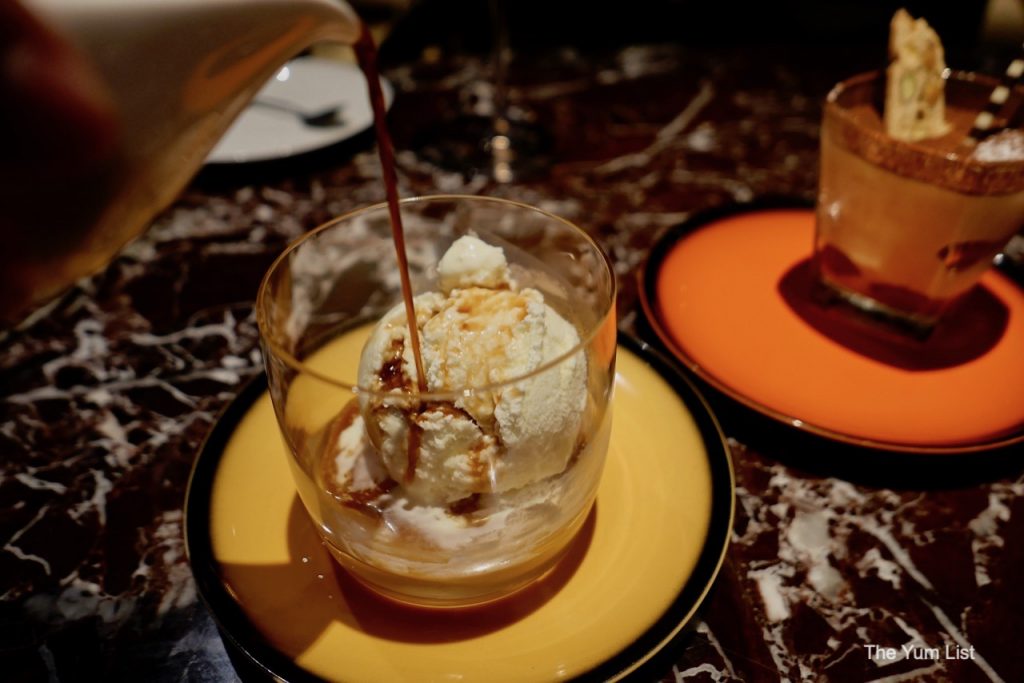 Prego The Westin Kuala Lumpur Review
Prego The Westin Kuala Lumpur is an old favourite in the city that has found new energy with the introduction of Chef Marco de Cecco. The setting is cosy. Staff are superbly friendly and professional. The wine menu is excellent, and the food is high quality and of generous portion. It's a great Italian restaurant in KL city centre. We wholeheartedly recommend a visit.
Reasons to visit Prego The Westin Kuala Lumpur: well-sized portions; good wine list that is stored well and served at the perfect temperature; must try the Asparagi e Gorgonzola, Pasta Divina and Branzino al Sale.
Prego The Westin Kuala Lumpur
Italian Restaurant
199, Bukit Bintang Street
Bukit Bintang, 55100 Kuala Lumpur
+60 3 2773 8338
www.westindining.com.my
Prego The Westin Kuala Lumpur Opening Hours
Daily
Lunch: 12 noon – 2:30 pm (Sunday opens 11:30 am)
Dinner: 6:30 pm – 10:30 pm
Check out more dining experiences at The Westin here.