The Westin Kuala Lumpur
Monica Tindall
Taking full advantage of the current economic climate, staying safe by avoiding overseas travel, and, of course, supporting local business, we book in for another staycation in KL. This round it's at The Westin Kuala Lumpur, a five-star luxury hotel in the centre of Bukit Bintang.
Location
If you like to feel the heartbeat of a city, you couldn't ask for anything closer to it than The Westin Kuala Lumpur. It's directly across the road from Pavilion Shopping Mall, next-door neighbours with Starhill Gallery and Lot 10 and, a short walk via an undercover footbridge to KLCC. A few blocks away is TREC KL (a late-night adventure strip). In the other direction, the popular dining and nightlife streets of Jalan Alor and Changkat await. As such, the zone is a hot spot for food, entertainment and shopping. Once inside The Westin Kuala Lumpur, however, the bustle quickly disappears, and an overall sense of calm pervades.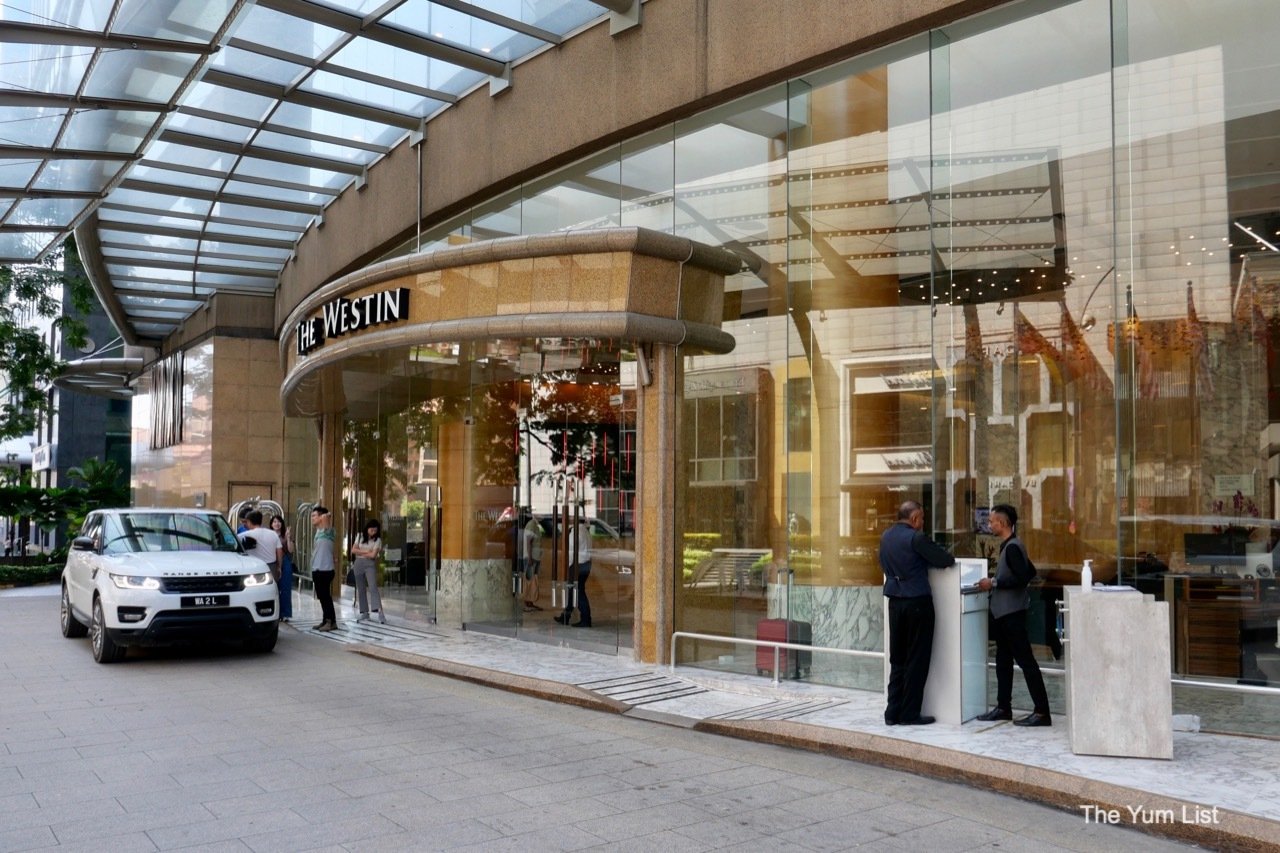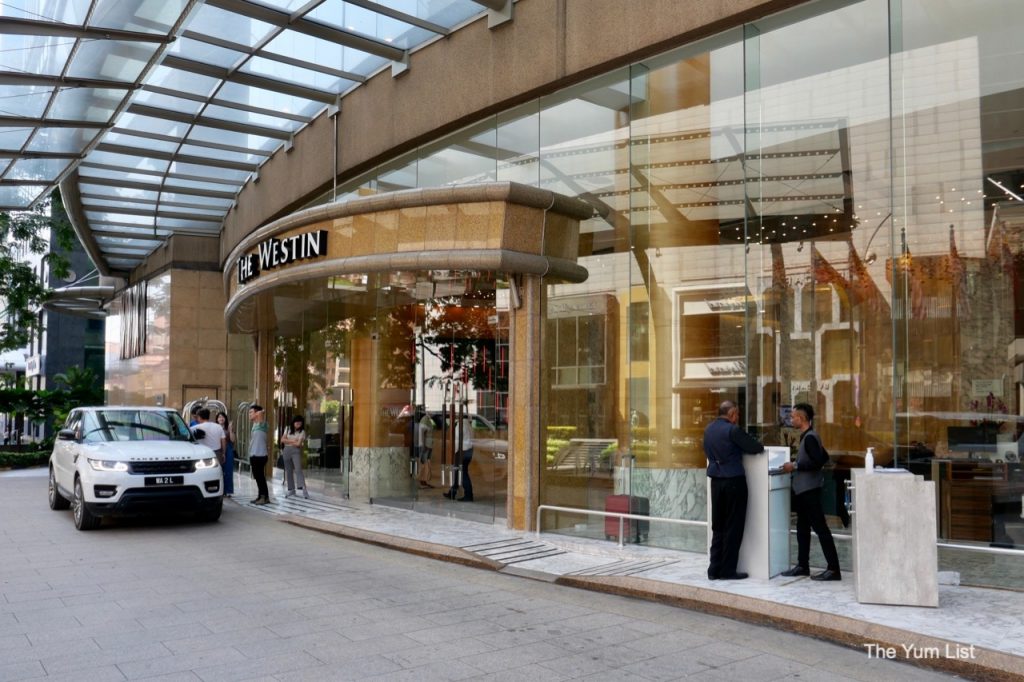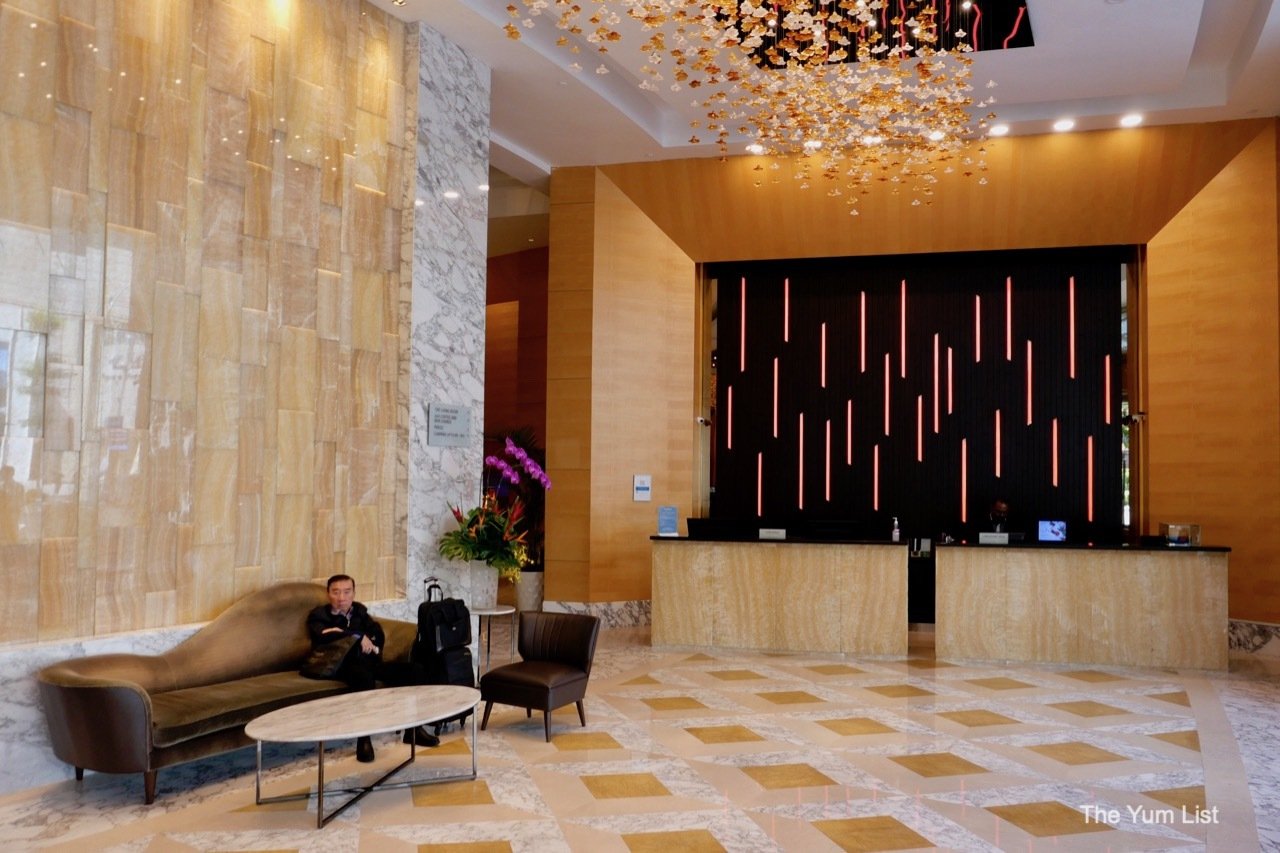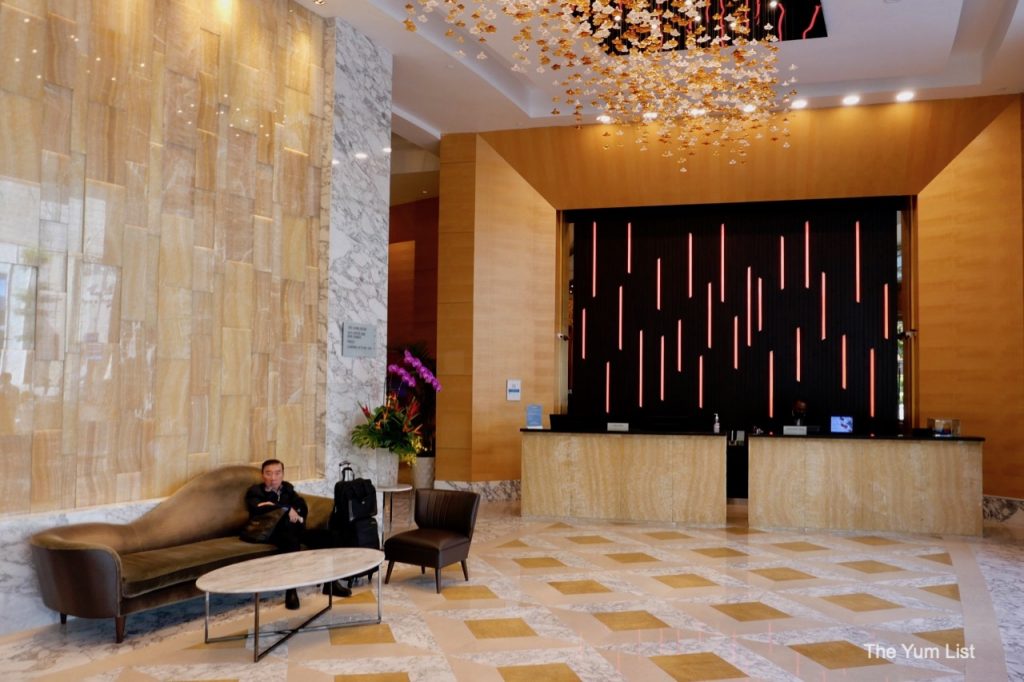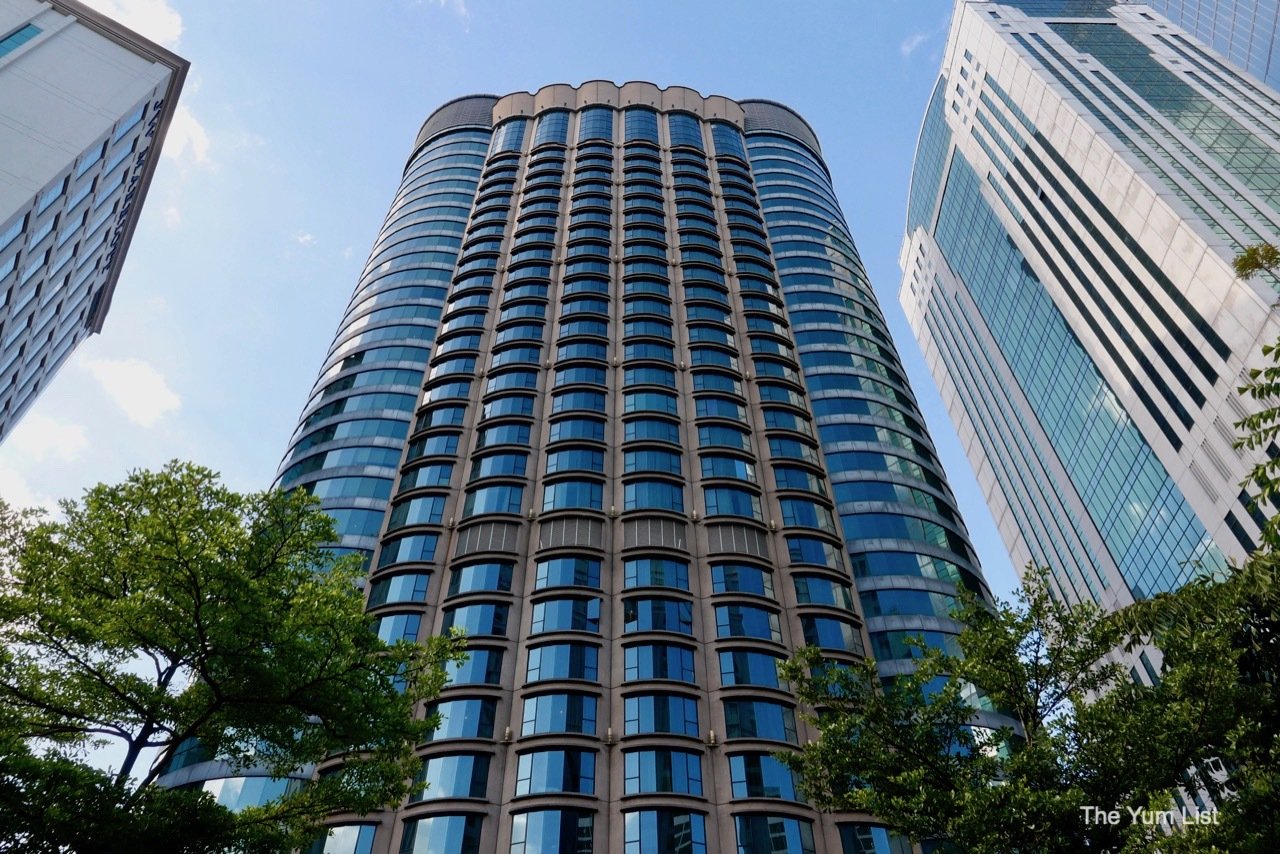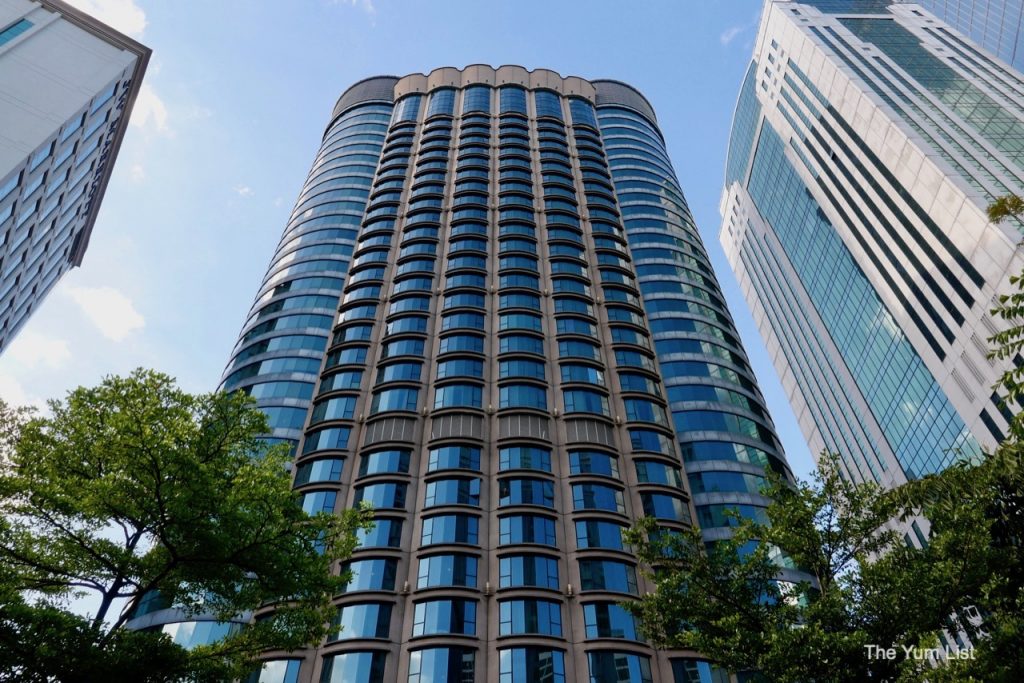 The Westin Kuala Lumpur
In contrast to the excitement outdoors, The Westin Kuala Lumpur is a refuge of peace and tranquillity. From the grand high-ceilinged reception to the comfort of our luxurious Westin Suite, there's a mood of serenity within.
Here everything is designed to promote wellness. Nutritious food, Heavenly beds and excellent fitness facilities (top-of-the-range Technogym) encourage balance and good health. Additionally, a large pool (saltwater, no chlorine) surrounded by green and bordered with sun lounges is ideal for recharging. Further assisting comfort are instant hot water and high-pressured showers, blackout curtains and essential oils placed bedside. All weave together to create an integrated and therapeutic experience.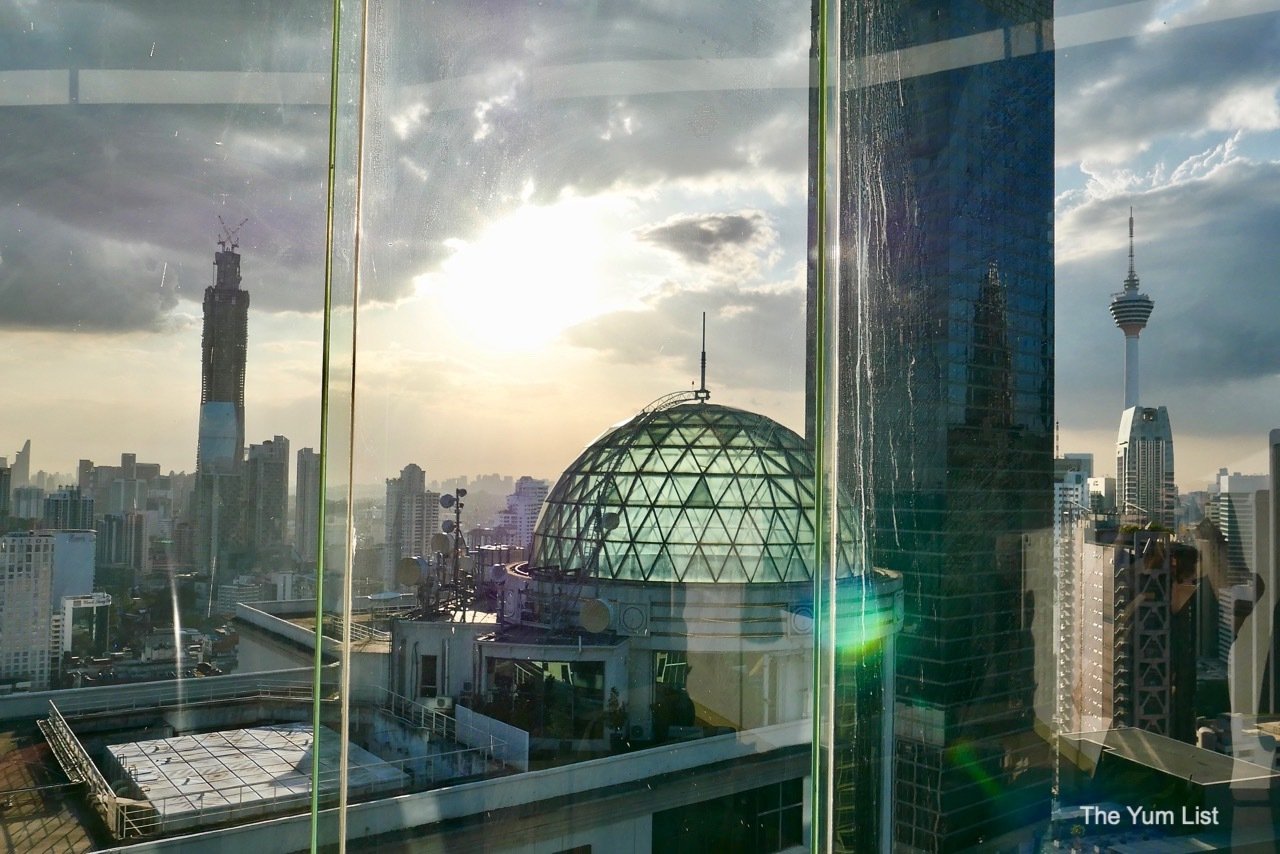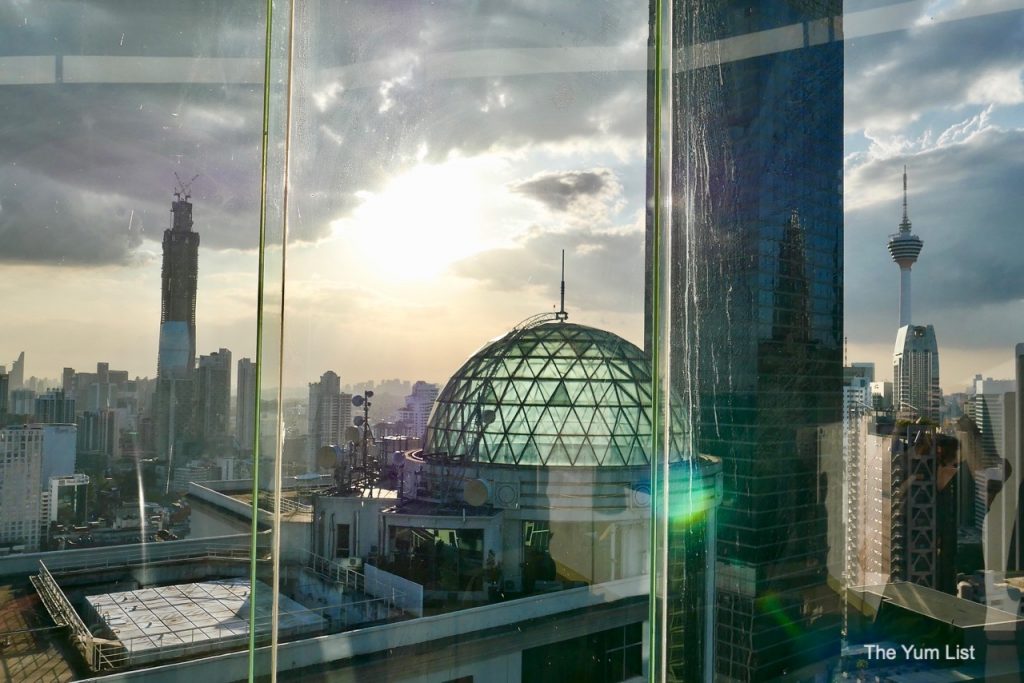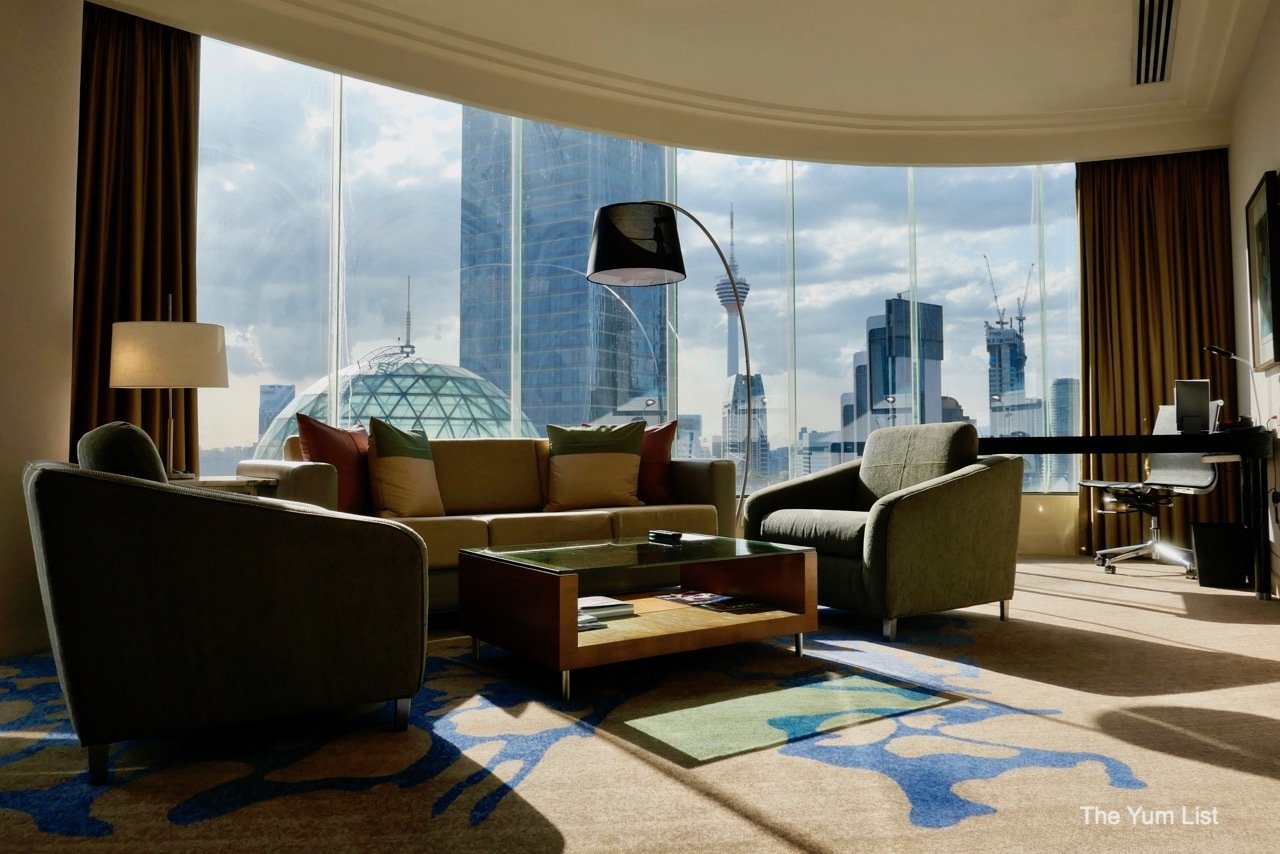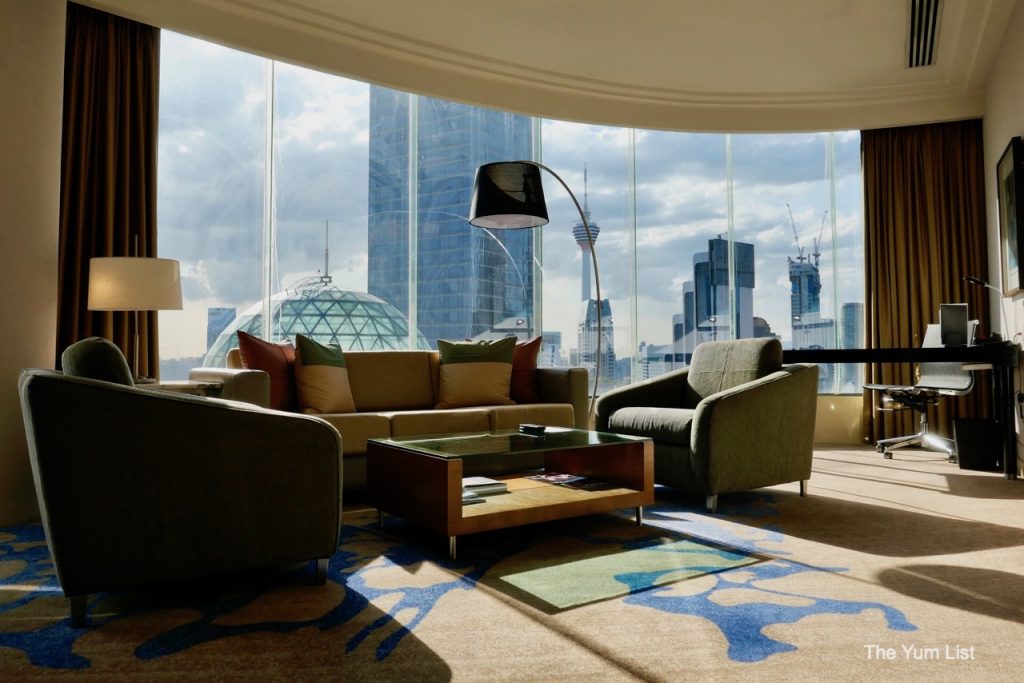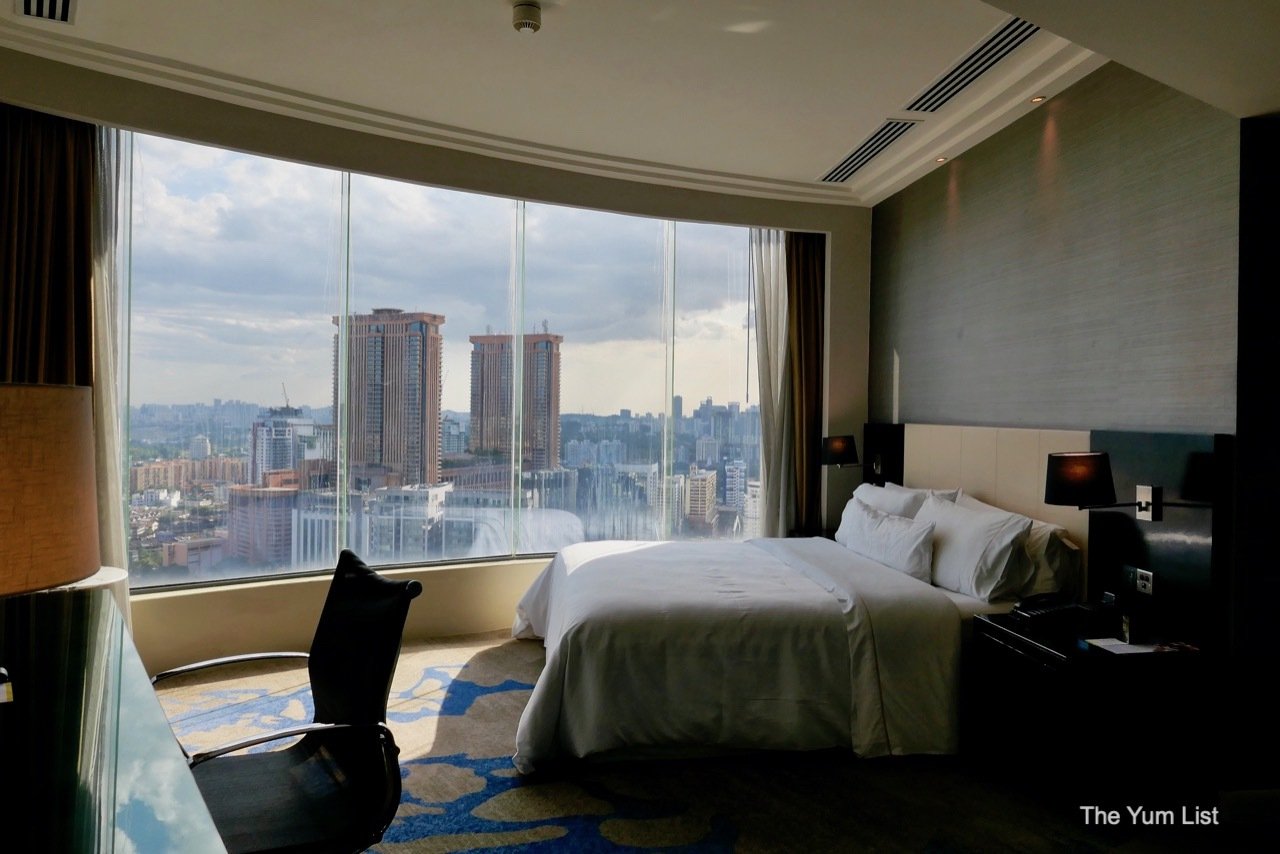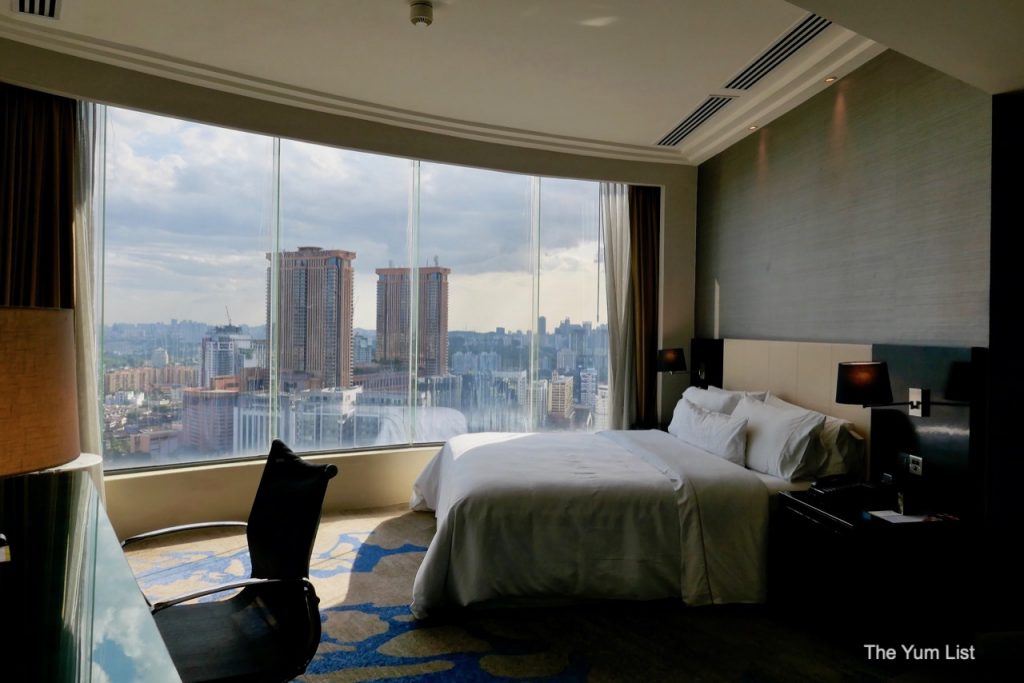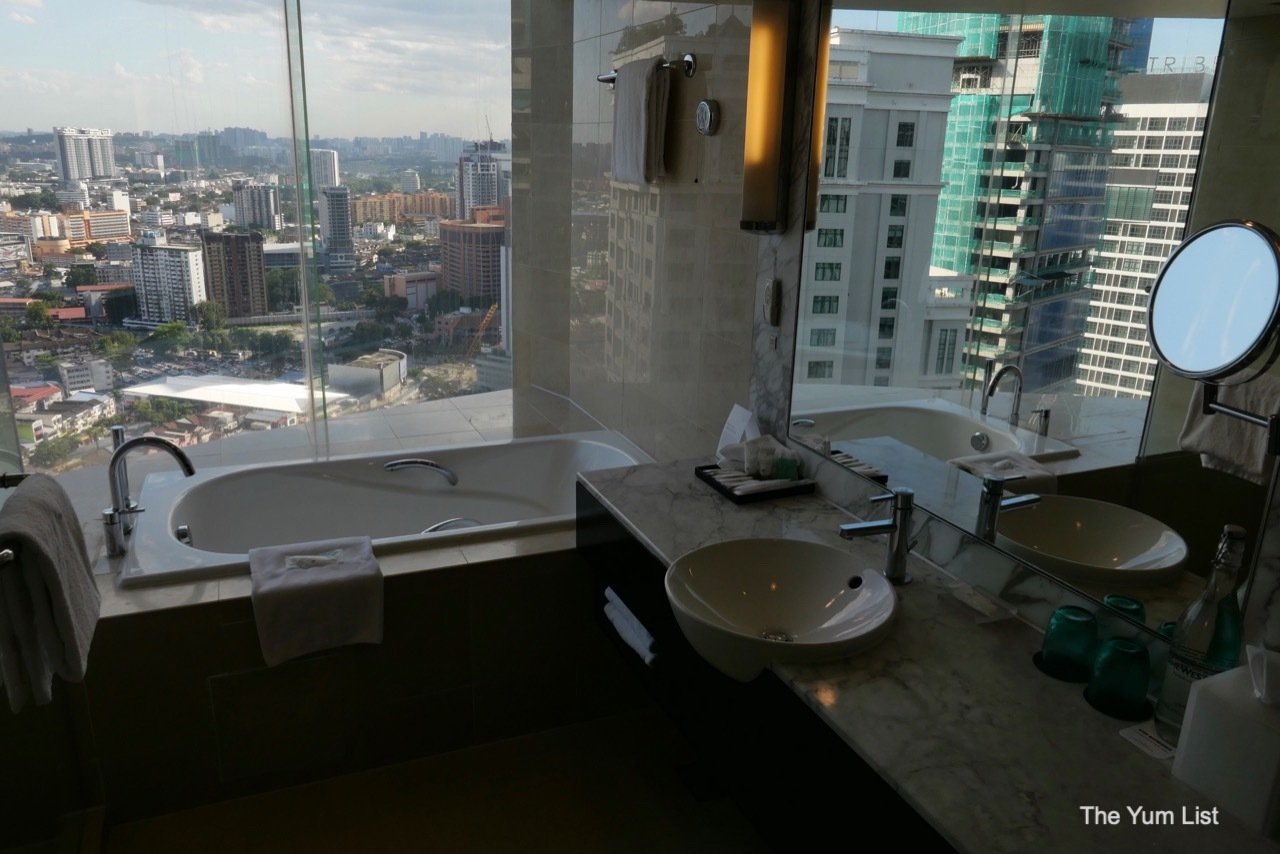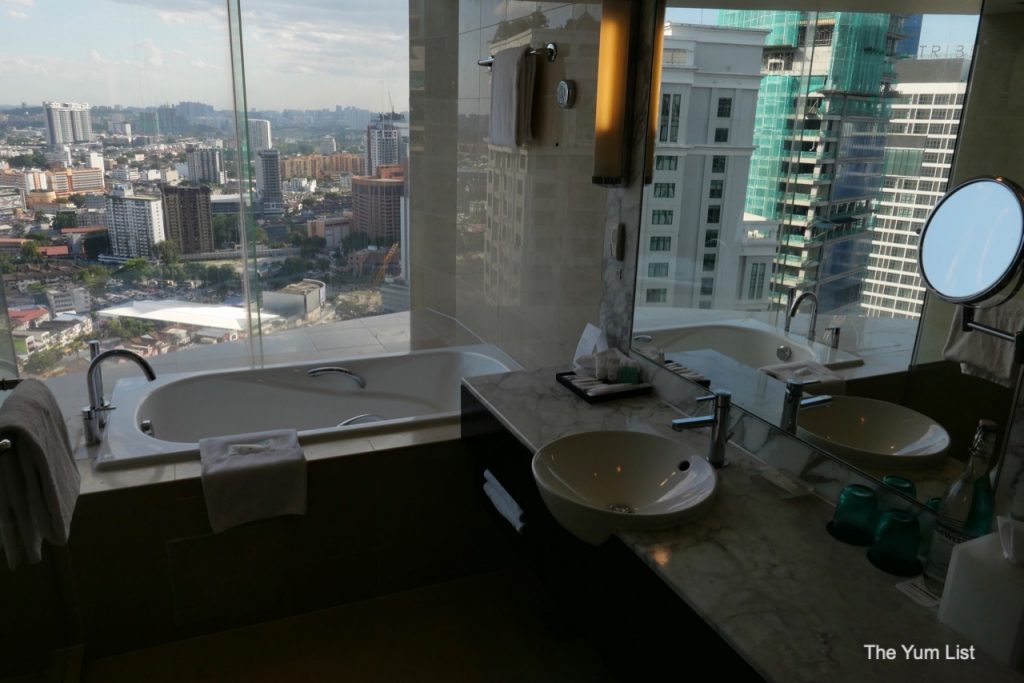 It's not just well-being for self that is advocated but also that of the environment. The introduction of filtered water in refillable glass bottles does away with 400 000 plastic bottles each year. This single upgrade leads to significant benefits and is a distinct virtue the hotel has over most other brands in the city. (Element KL and The Chow Kit are the only two others that I know of to make similar efforts.)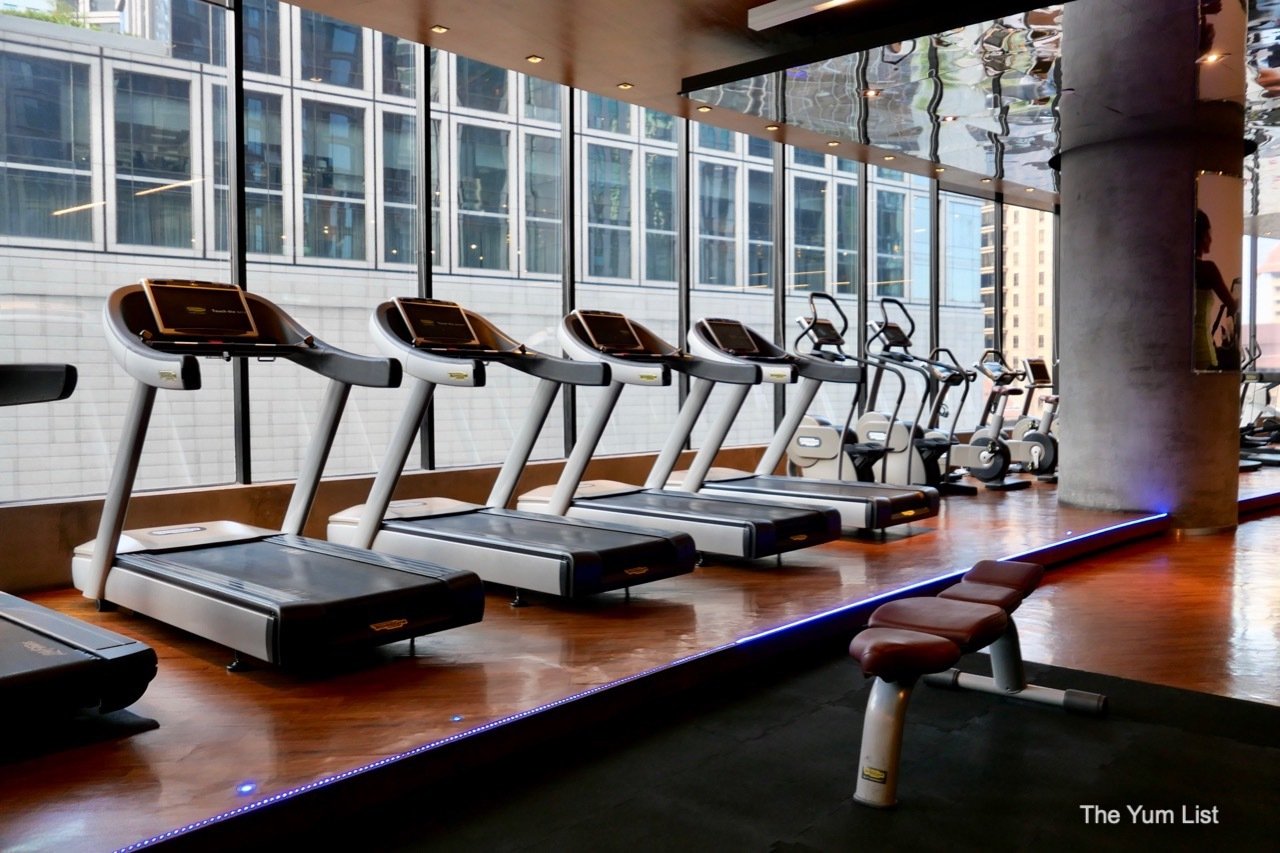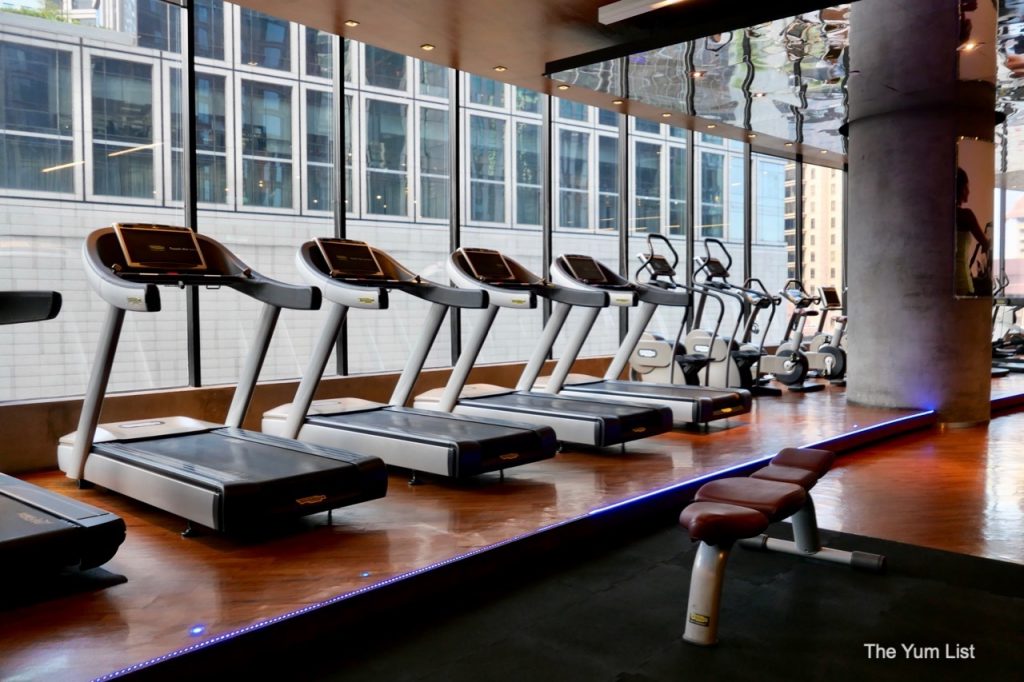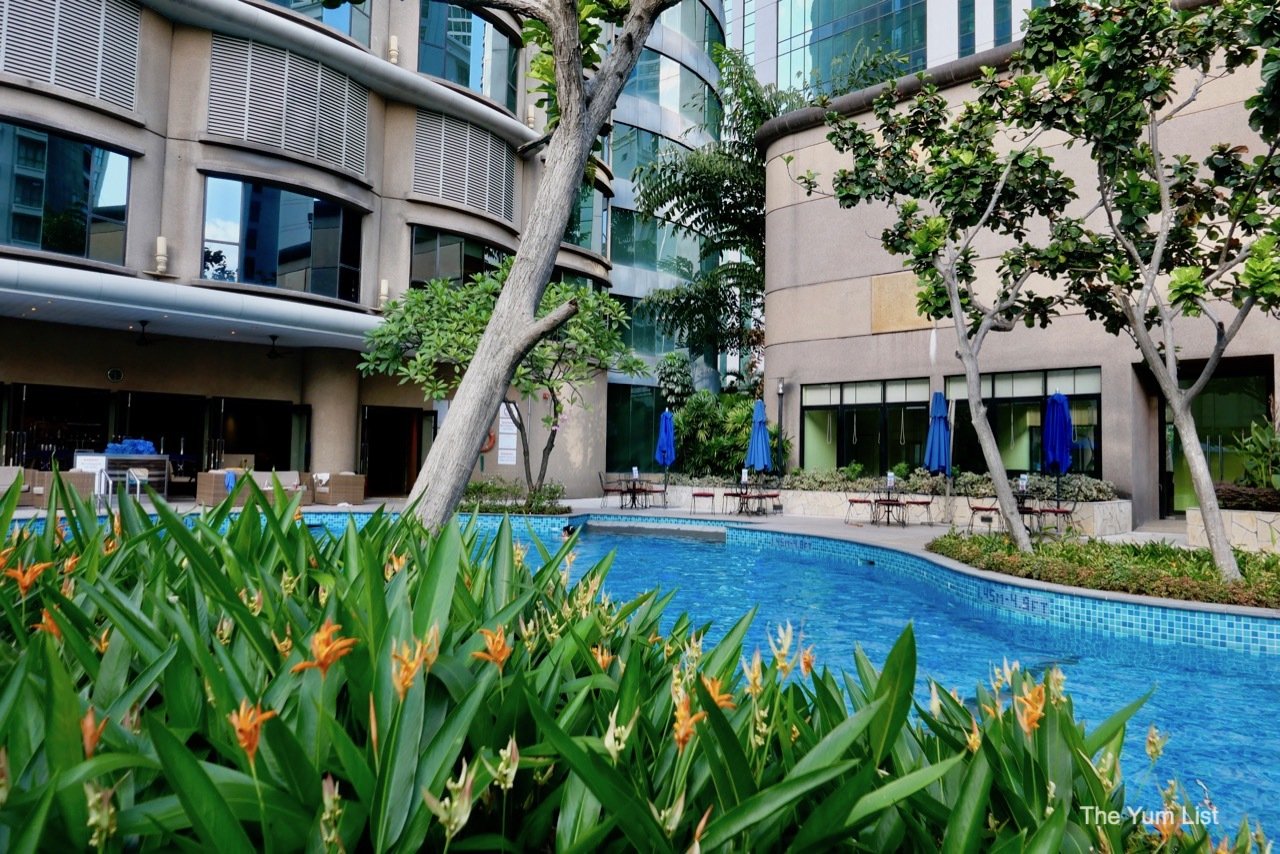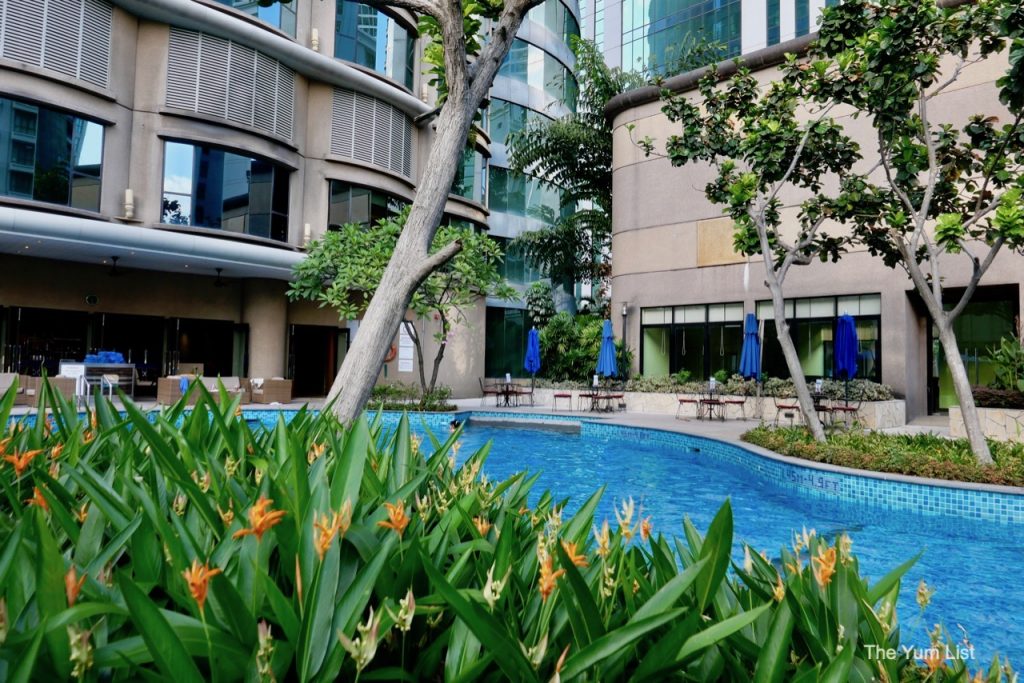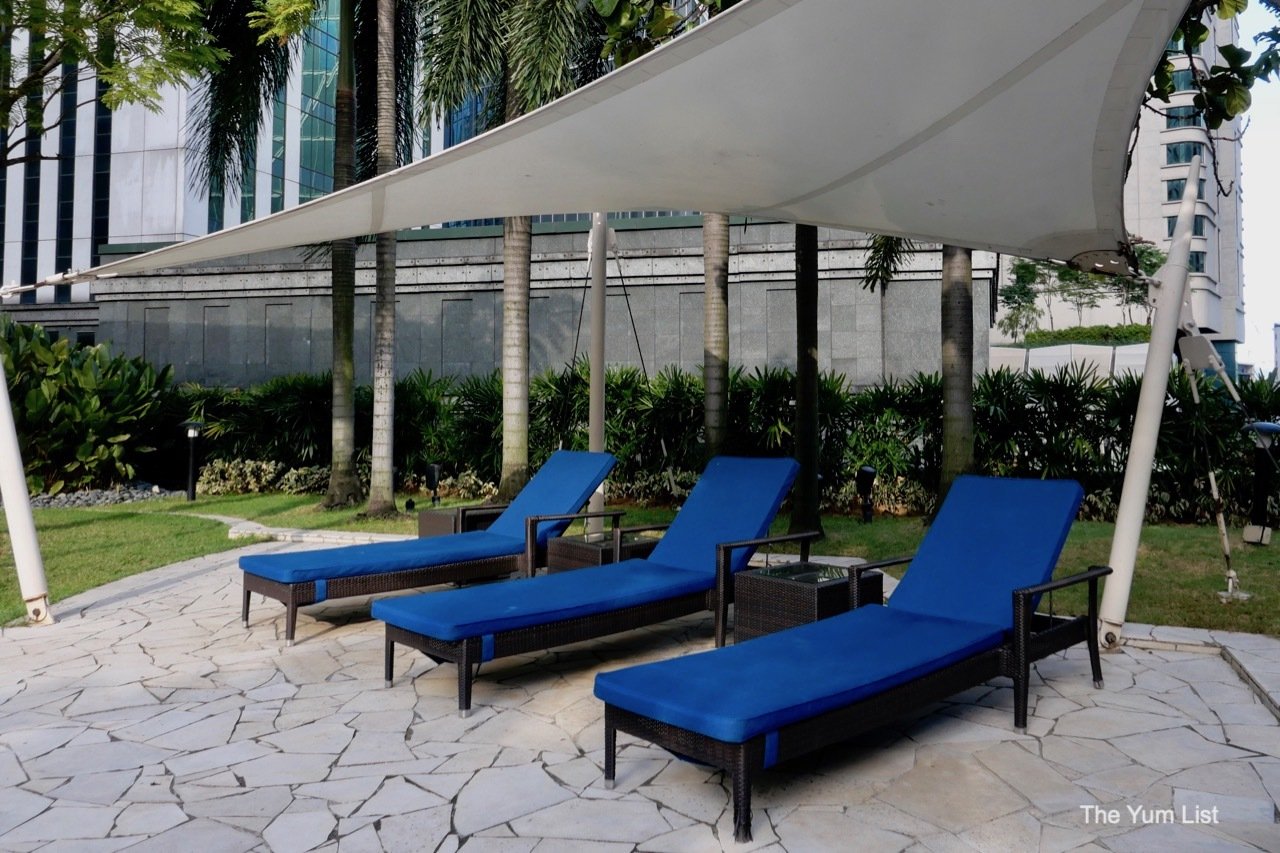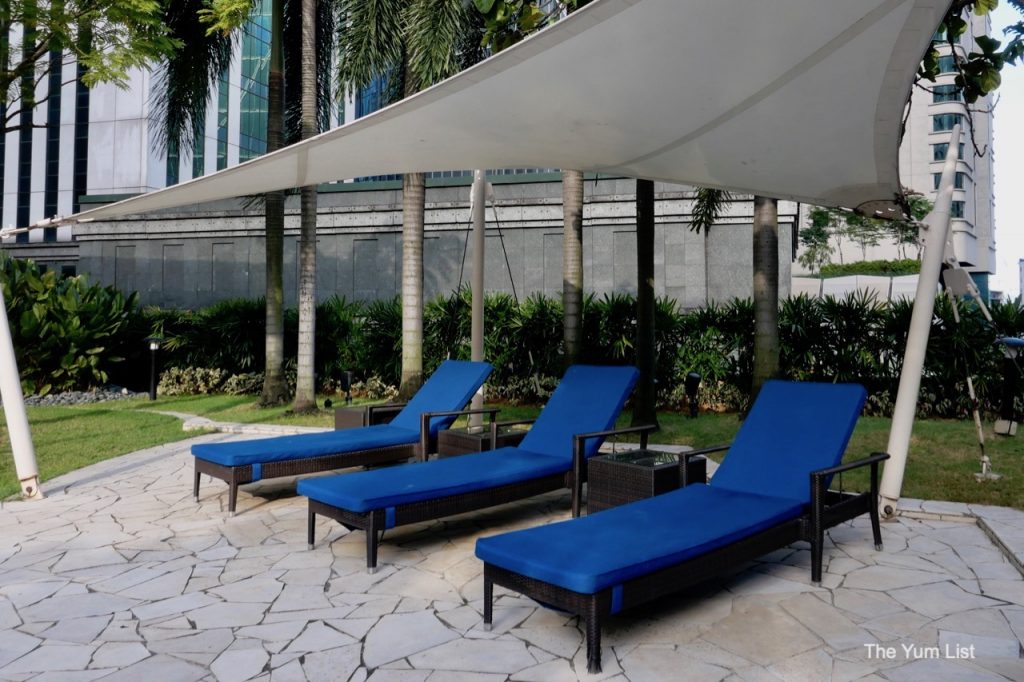 Food and Beverage
The Westin Kuala Lumpur's signature food and beverage outlets, Prego, Five Sen5es and The Living Room offer diverse cuisine options and all focus on sourcing fresh, quality produce. Click on their names to catch some of their latest promotions. Breakfast can be ordered via in-room dining or taken as an enormous buffet in The Living Room. We always upgrade though, to a Club Room and so garner the benefits of Club Lounge access.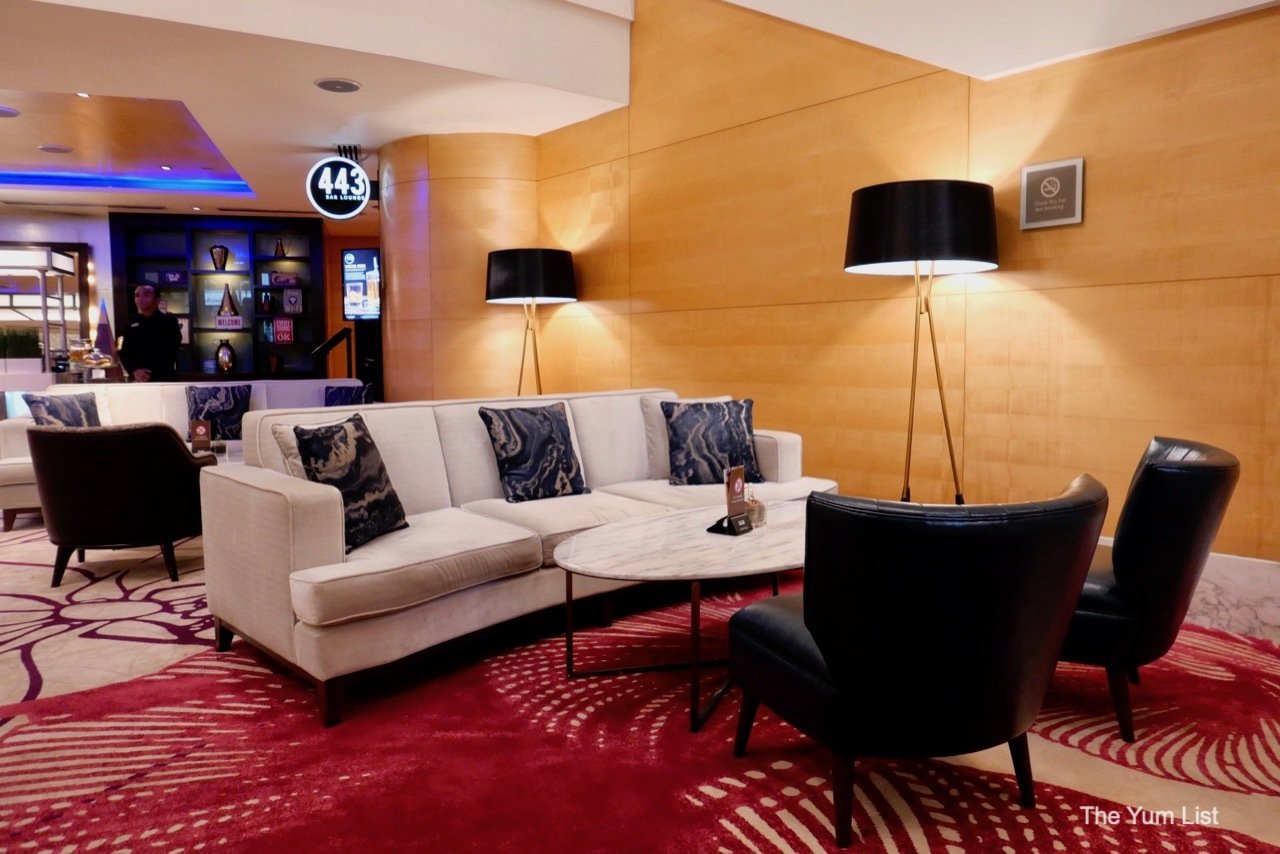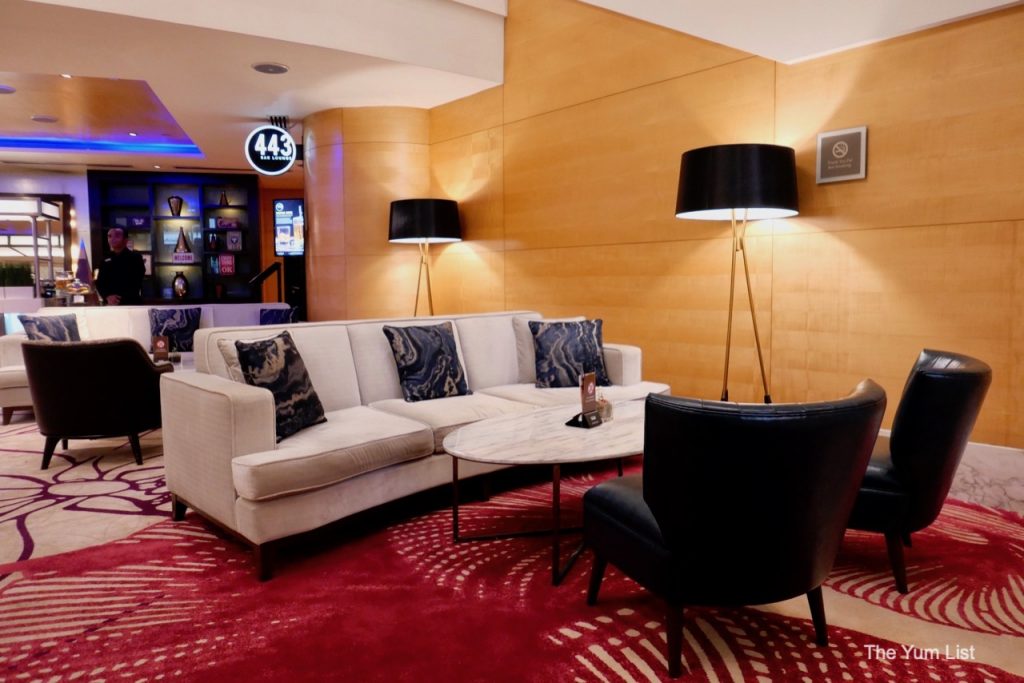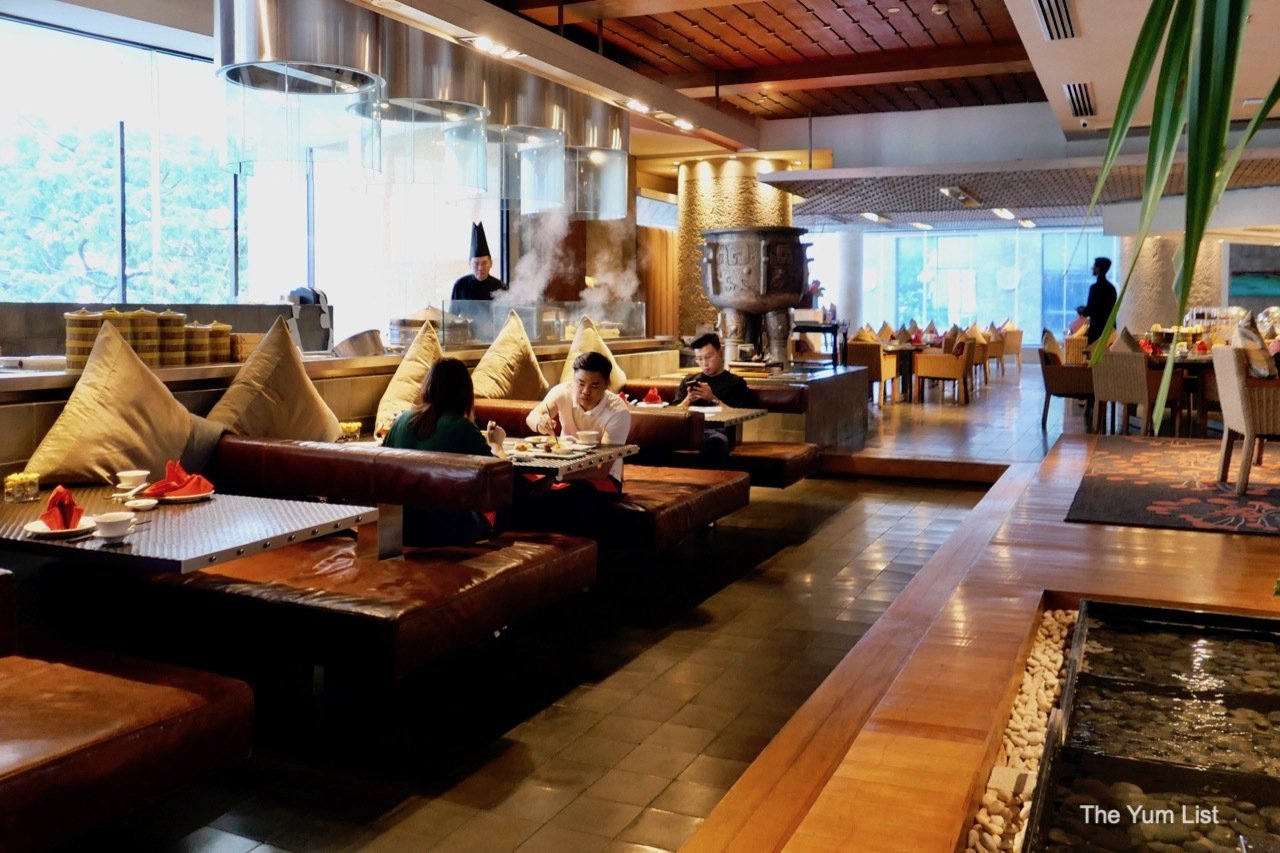 Club Lounge access offers an exclusive setting to enjoy breakfast, evening cocktails and canapes, and all-day tea, coffee and non-alcoholic beverages. Club benefits also include the option to dine in the extensive buffet at The Living Room. I much prefer the quieter, more intimate experience of the club, however, focusing on quality over quantity. Also included is the pressing of three items of clothing upon arrival, which is especially appreciated.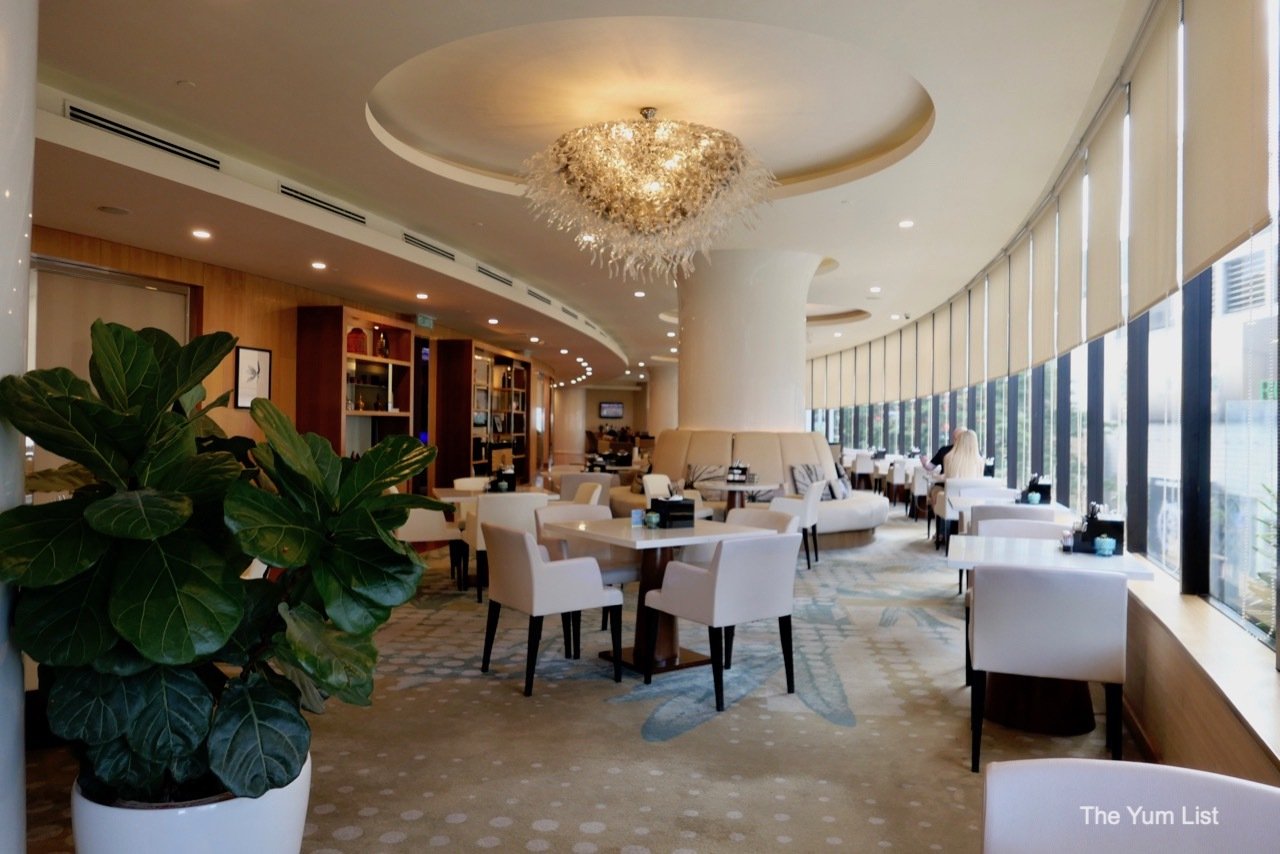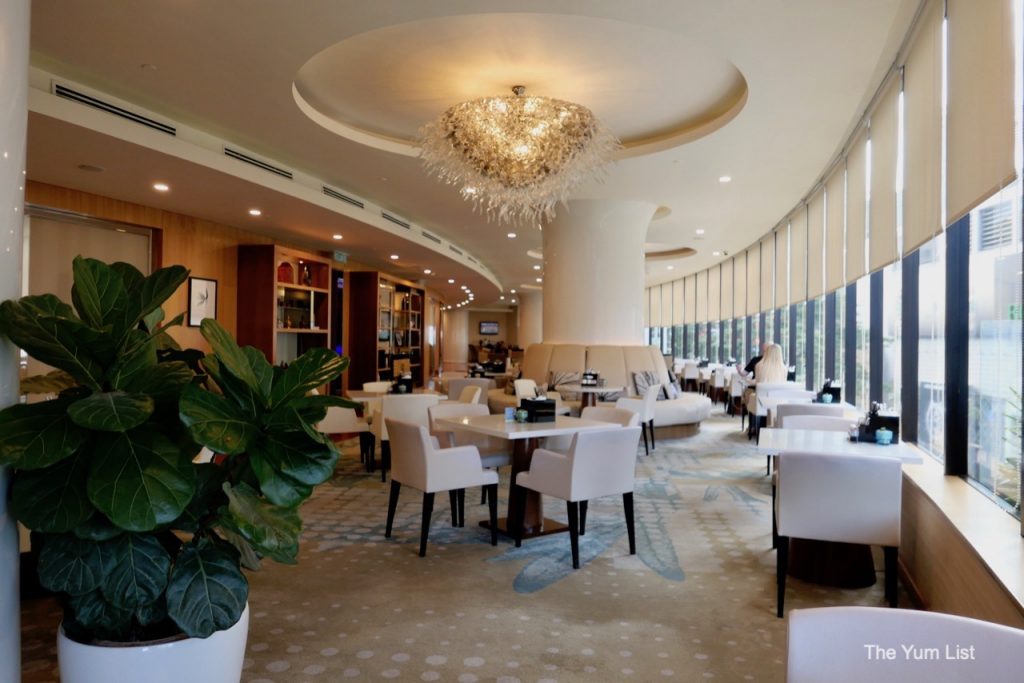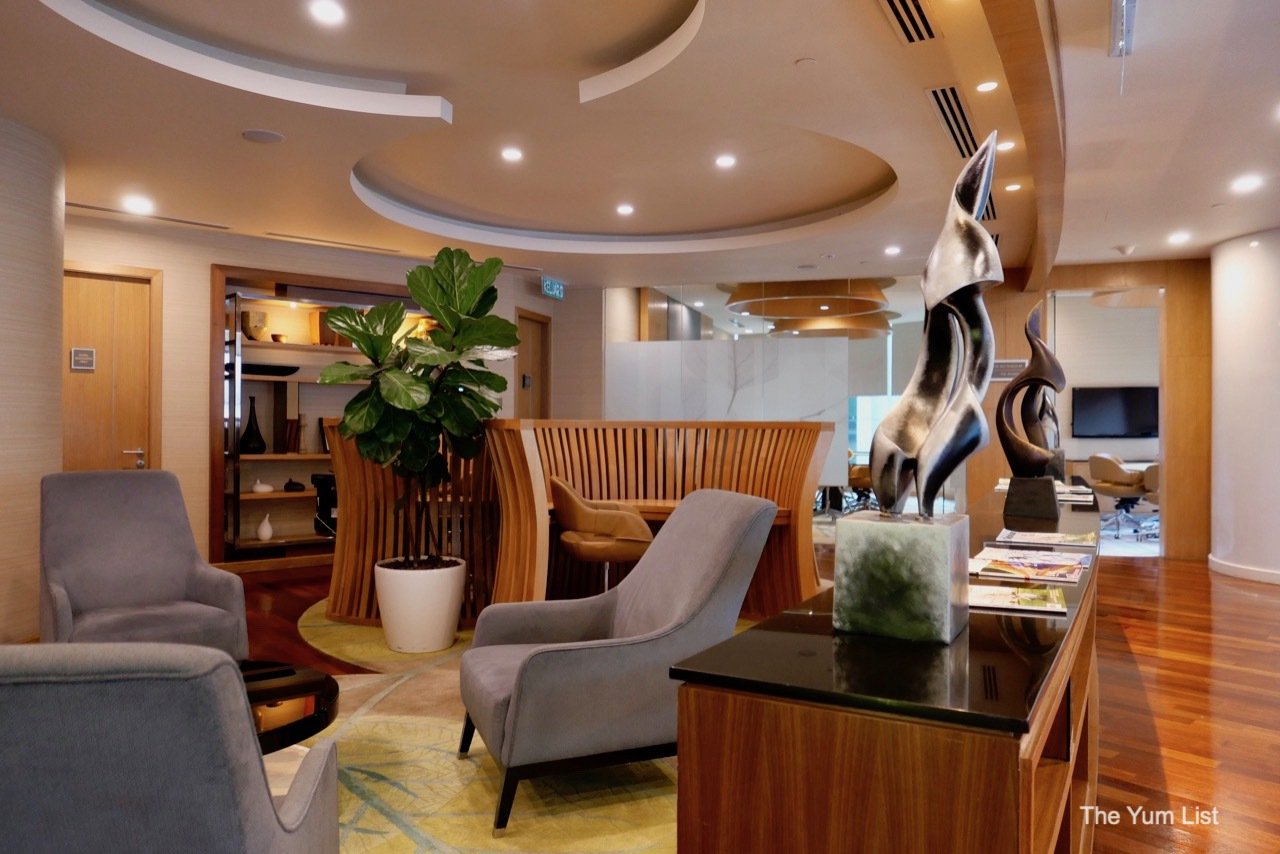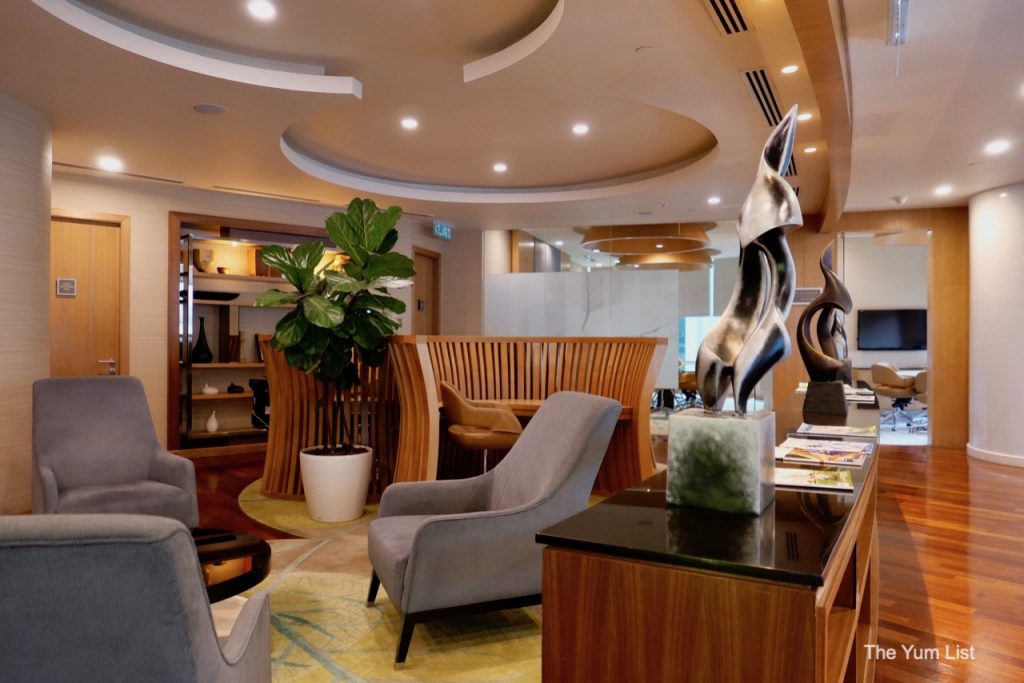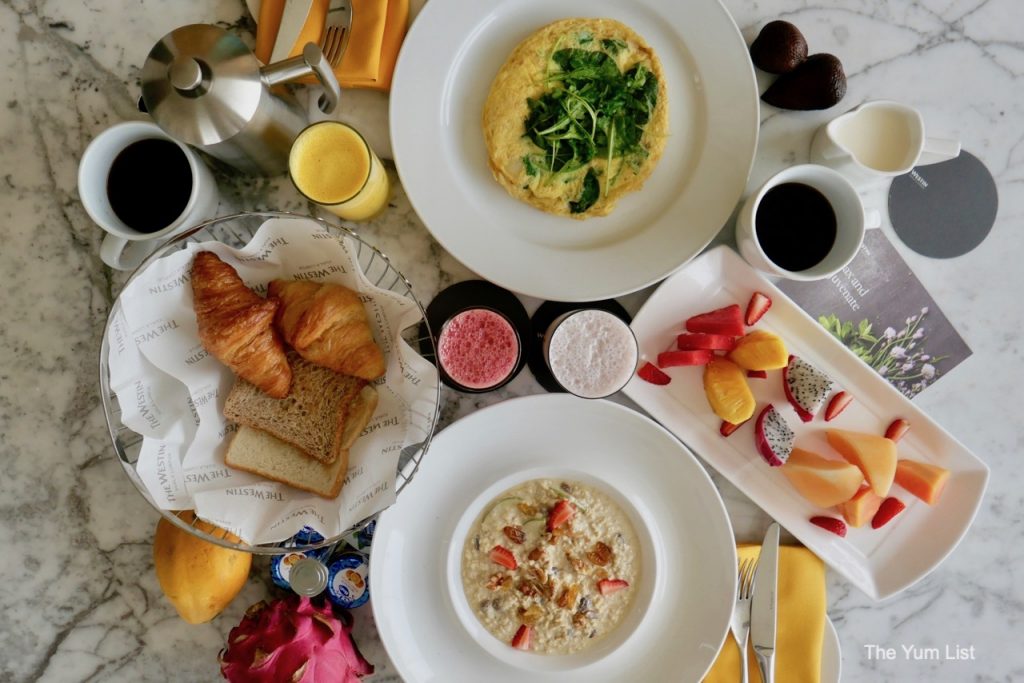 Weekend Staycay KL
What's more, The Westin Kuala Lumpur currently has excellent weekend rates making a staycay in KL highly enticing. Guests are invited to recharge with a late checkout on Sundays (3 pm) and extended breakfast hours all weekend (up to 3 pm for in-room dining). Furthermore, the Kids Club is free! Running daily from 9 am until 6 pm, the little ones can have some fun while parents also have the opportunity to relax. You can "stay longer, rest better and make every hour count," as their promotion says.
Reasons to stay at The Westin Kuala Lumpur: excellent location in the heart of the city; quality fitness facilities; dreamy beds; delicious food and beverage outlets; free kids club; excellent deals for weekend stays.
The Westin Kuala Lumpur
The Westin Kuala Lumpur
199 Jalan Bukit Bintang
55100 Kuala Lumpur, Malaysia
+60 3 2773 8581
westin.marriott.com