Coppersmith Troika Sky Dining
Words: Monica Tindall
Photos: Rich Callahan
The spectacularly grand entrance is a hint that a session at Coppersmith in Troika Sky Dining will be no average experience. A glass walkway housing a five-metre long rug inspired by flat pieces of stained copper leads the eye to a baby grand piano. If you're fortunate, you might even catch co-owner, Eddie Chew, banging out some tunes before you reach the bar.
Coppersmith's beautiful bar built into the wall looks like a vintage laboratory with drawers and shelves of potions to cure all ails. This is a place for those wanting to extend their evening in the attractive surrounds of Troika Sky Dining. It's an excellent stop pre or post-dinner, although we might know some who would be happy to stay the night here existing solely on a liquid diet.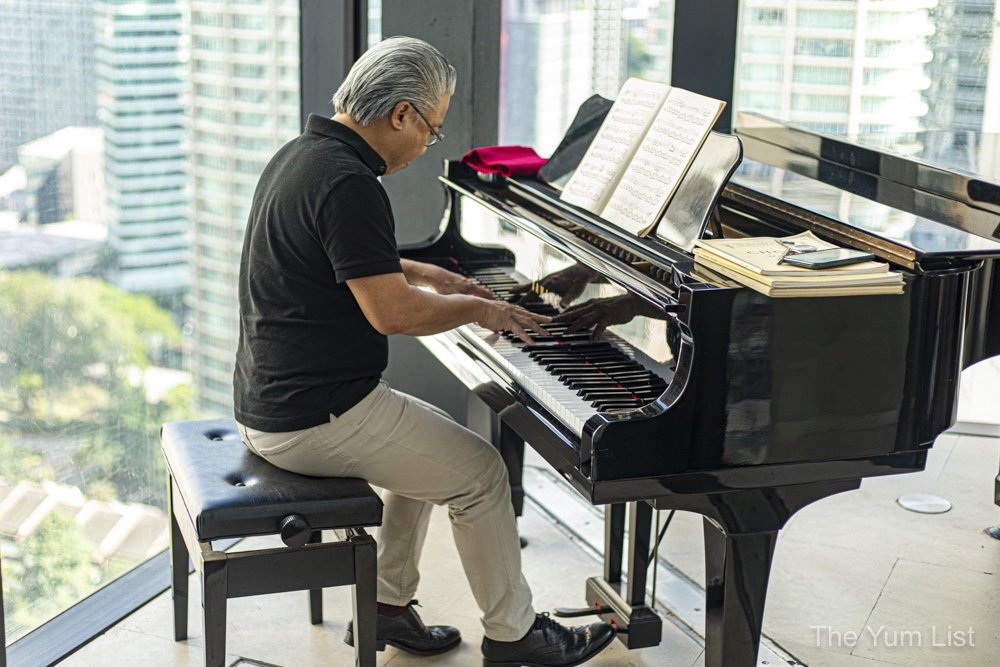 Cocktails
With the pastry chef working in close conjunction with the bar team, you might nearly be able to justify that your garnish counts as food. Ivan Ong, the pastry chef for the six outlets at Troika Sky Dining and Mr Chew's properties, assists the team in making all syrups and edible decorations from scratch. Look out for creative trimmings such as caramel structures dusted with butterfly pea flower (Copper Fairies), and dehydrated bananas dipped in chocolate (Banana Rama). Having full control over the ingredients means no artificial colours or flavours are used, further giving grounds for another order don't you think?
Coppersmith Signature Cocktails
As good a place as any to begin is with Copper Fairies (RM 42++). This tequila-based beverage is given a little sparkle with prosecco, some sour notes thanks to blueberry, and spice due to a whisper of black pepper. As the brilliant woven crown of caramel is gently broken off and dissolved in the drink (if you so choose), the sugar candy melts and tempers the sour and spice.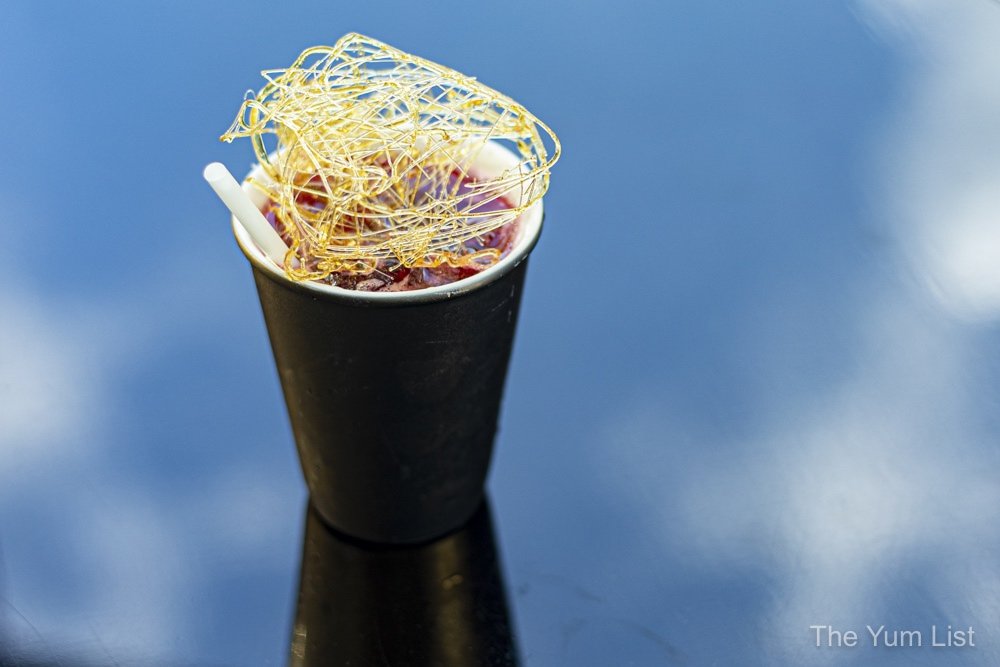 Aviation (RM 42++) is another cocktail perfect for the tropics with its fresh and lively notes. Its elegant hue is a result of butterfly pea liqueur reacting with lemon. Gin carries the flavours well, and an edible paper plane made from rice acts as a garnish.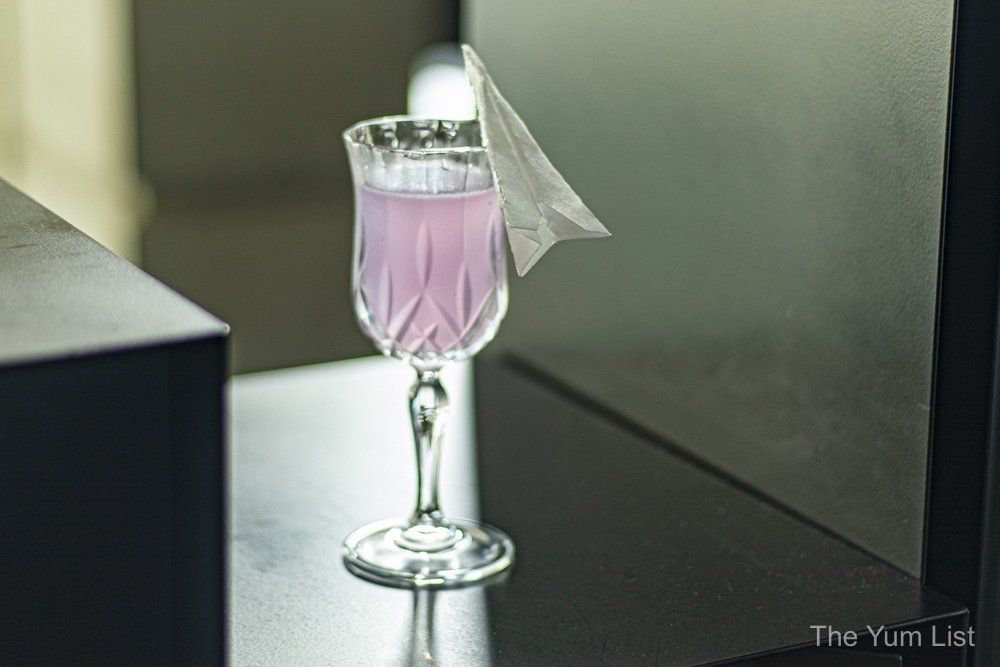 A classic is made even better with the introduction of truffle honey to bourbon in the Good Old Fashioned (RM 48++). It first hits the nose and then the palate with a rich earthiness.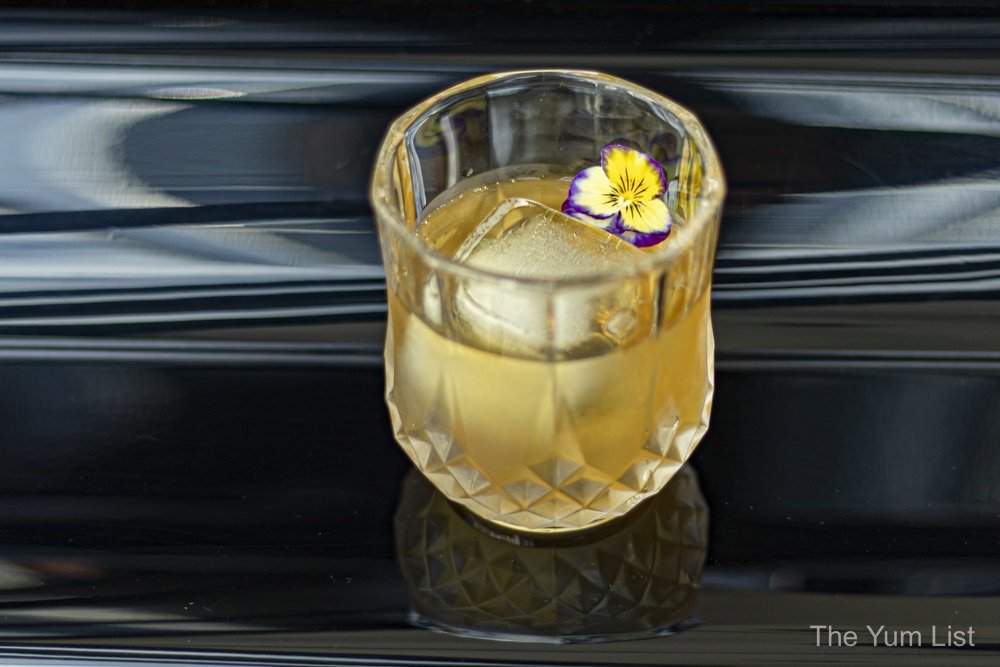 One of my favourites, it turns out is also Smith's Favourite Daiquiri (RM 46++). Here the Latin American tradition of rum and lime juice has been given pizzazz with rhubarb syrup.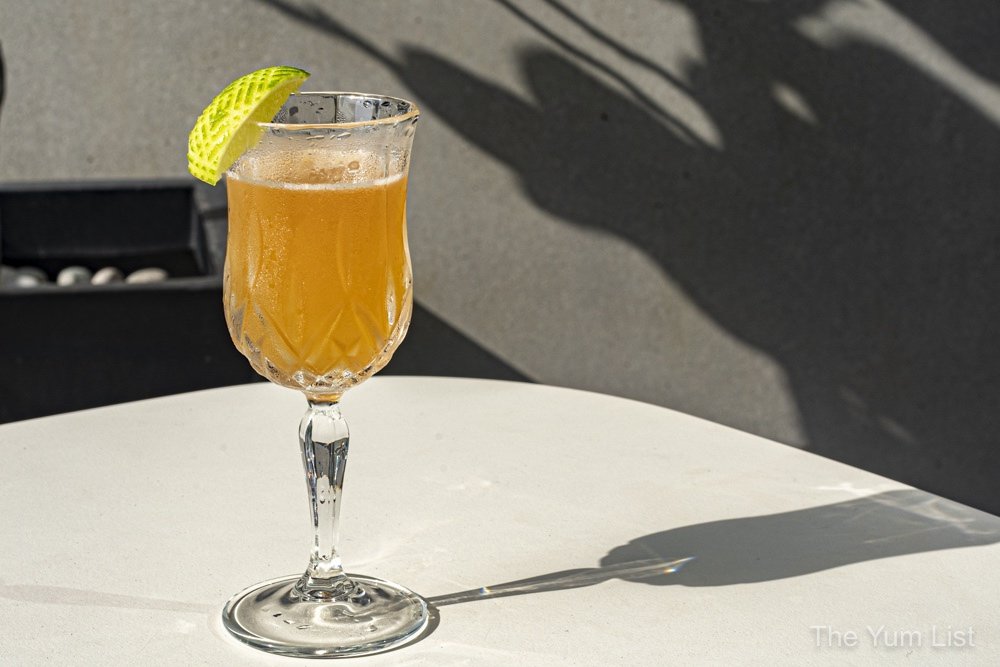 We find affection in another rum-based cocktail, the Banana Rama (RM 46++). Not only does the name have us humming ridiculous tunes, but the inclusion of banana syrup and lime sure has our tongues running wild. The garnish offers unstoppable munching too; you might say it's Love in the First Degree.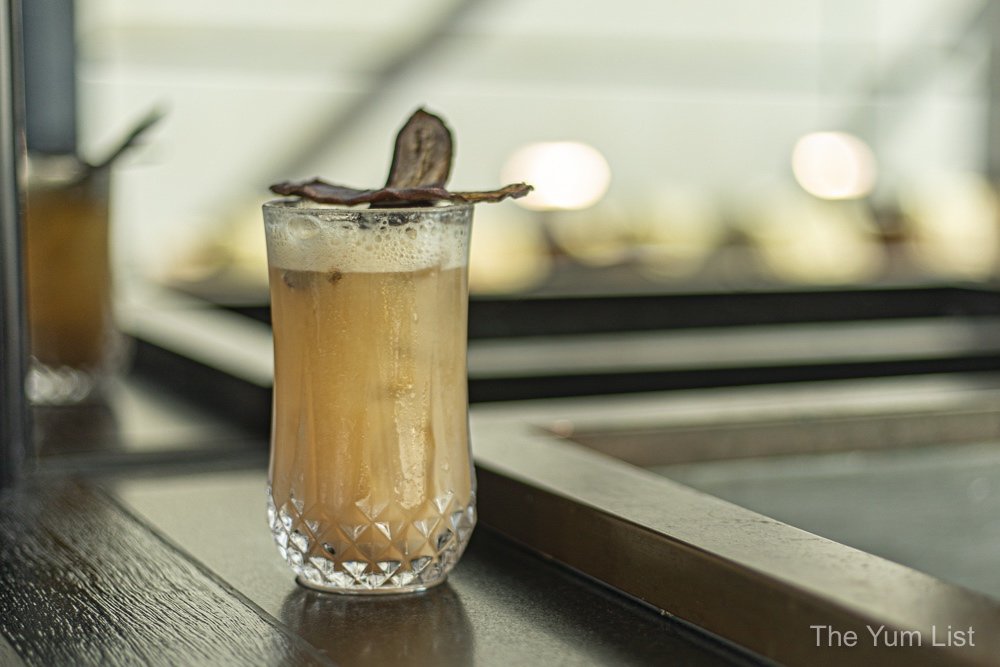 The last two liquid recipes we try are both gin-based. The first, Copper Clover Club (RM 44++) is shaken together with raspberry, lemon and egg white to achieve a foamy top and produces a refreshingly tart beverage. It's a pretty deep pink garnished with a raspberry and lemon zest.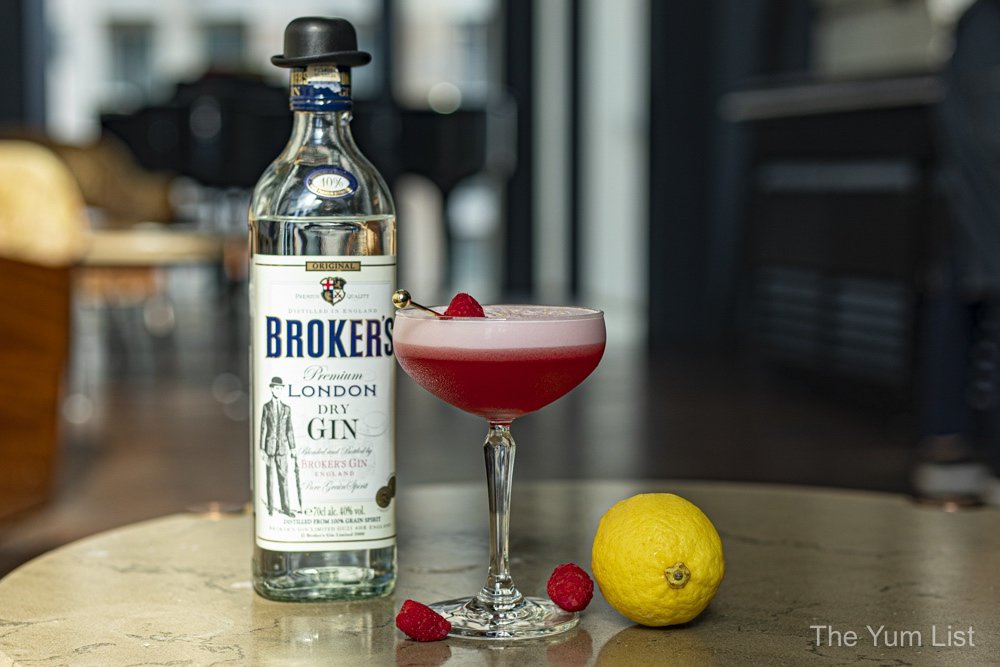 The second, Lucien Gaudin (RM 46++) offers more complex layers with Cointreau, Campari and dry vermouth in the mix. Sprayed with orange essence just before serving, it's my favourite of the lot, resembling a lighter version of a Negroni.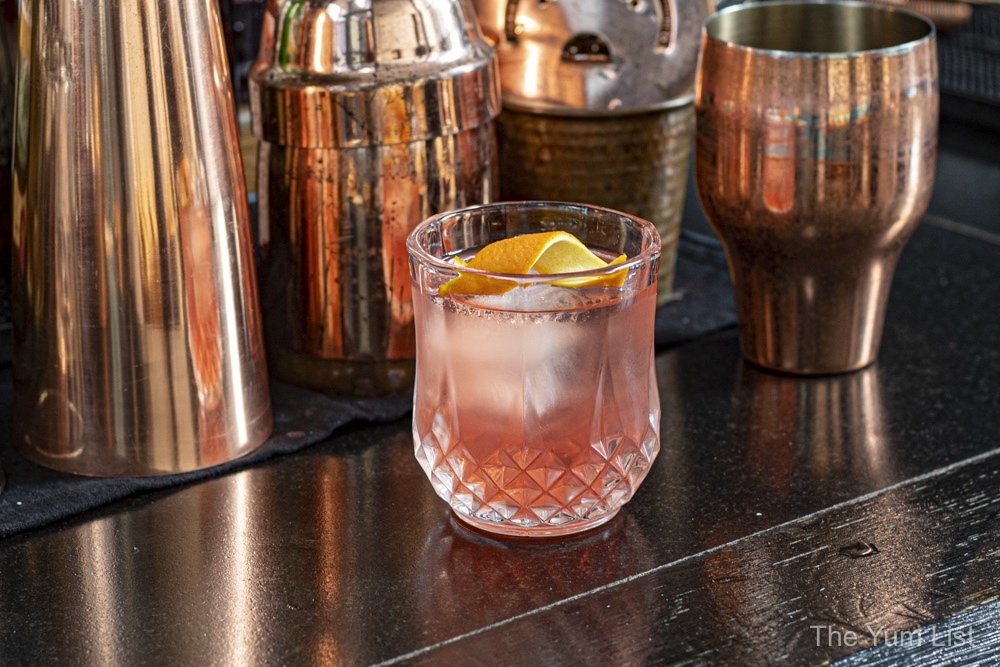 While Coppersmith's menu is a compact six cocktails, guests can request a classic or order a glass of wine from neighbouring Claret.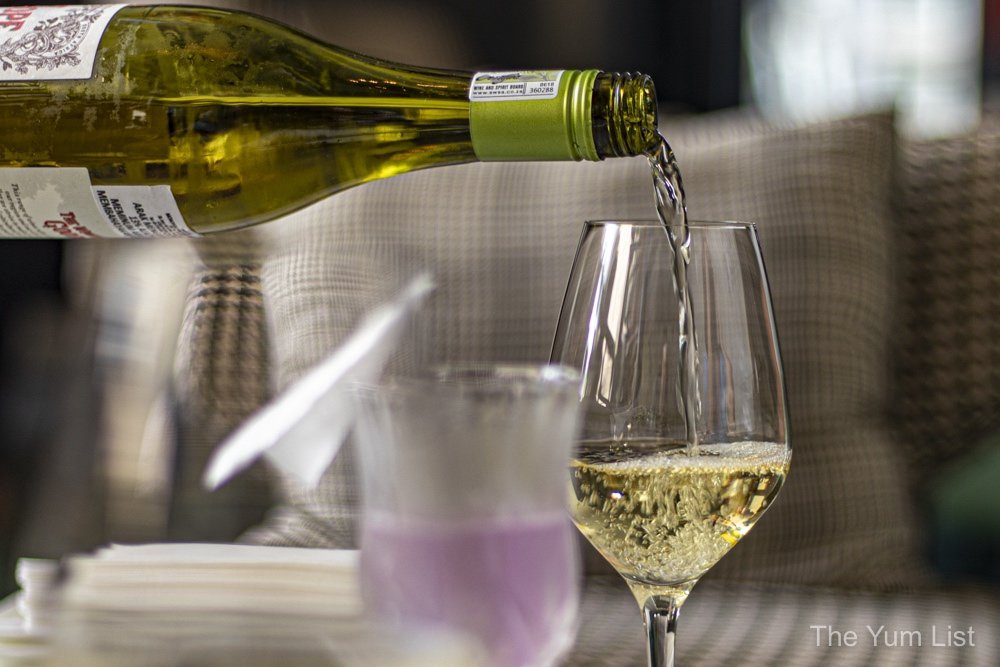 Bar Snacks
Utilising the kitchen from Fuego, some of our most-loved snacks are also found in Coppersmith. The top nibble for me is Root Chips (RM 12++). In these mixed vegetable tubers, we find lotus root, sweet potato and plantains. Their sticky coating of plum and calamansi is addictive, and crunchy crushed nuts top them off just nicely. Totopos (RM 12++) are equally good munching. A chilli reduction and crumbled feta cheese complement crisp house-made tortilla chips in another can't-stop-diving-back-in-for-more bite.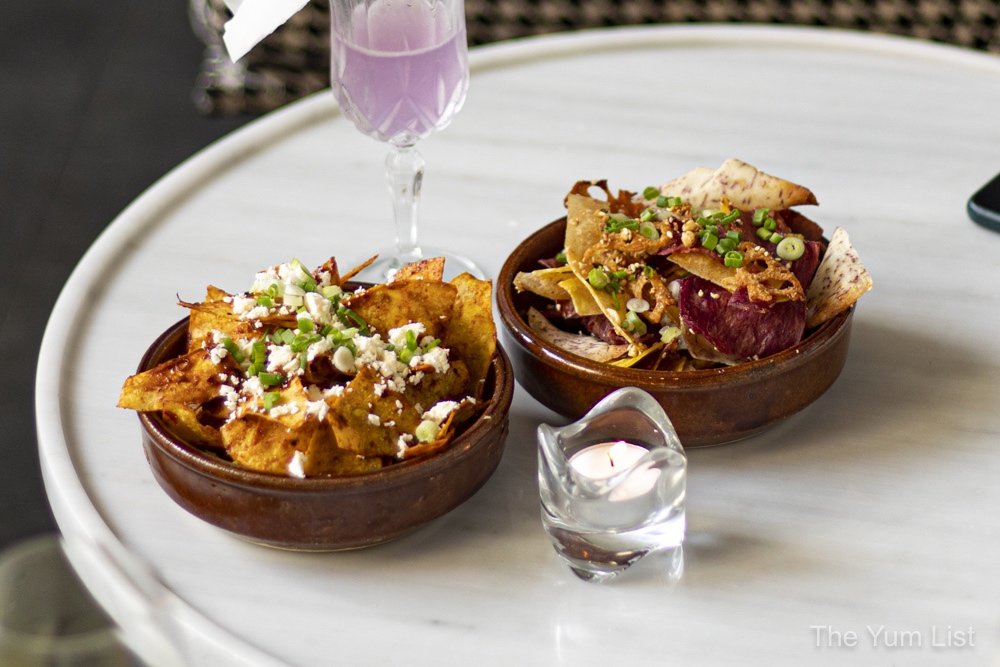 Adding some protein to the menu are Fried Chicken Wings (RM 12++) and Antichuchos (RM 25++). In this case, the dry buckwheat and black lime salt rub on the wings is excellent, and the variety found in the grill platter suits many tastes. Chermoula chicken, sweet criolla beef and grilled pine mushroom are served on skewers each with their own sauce.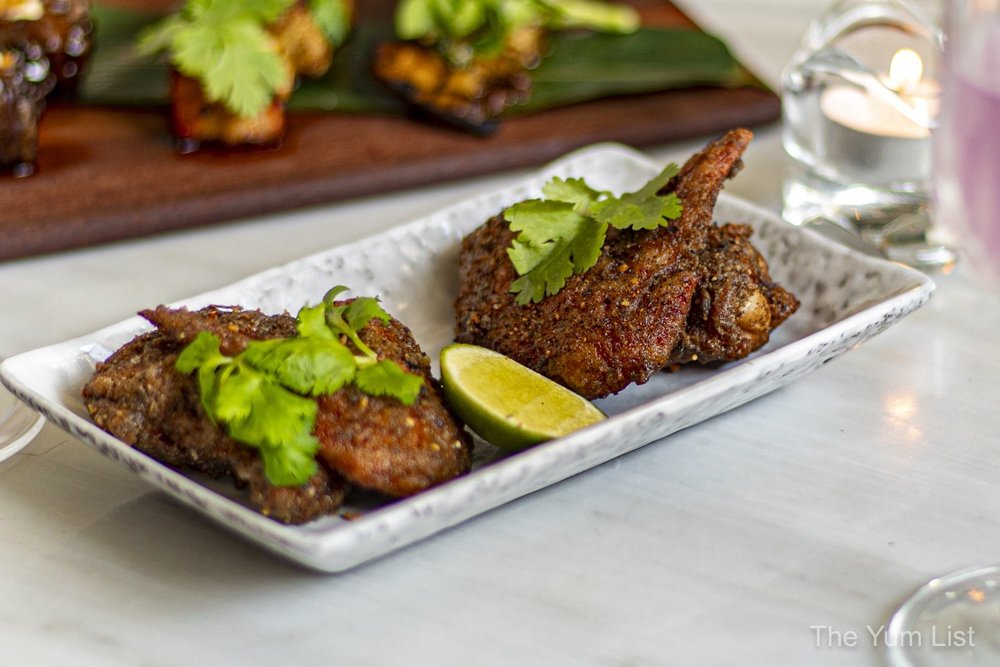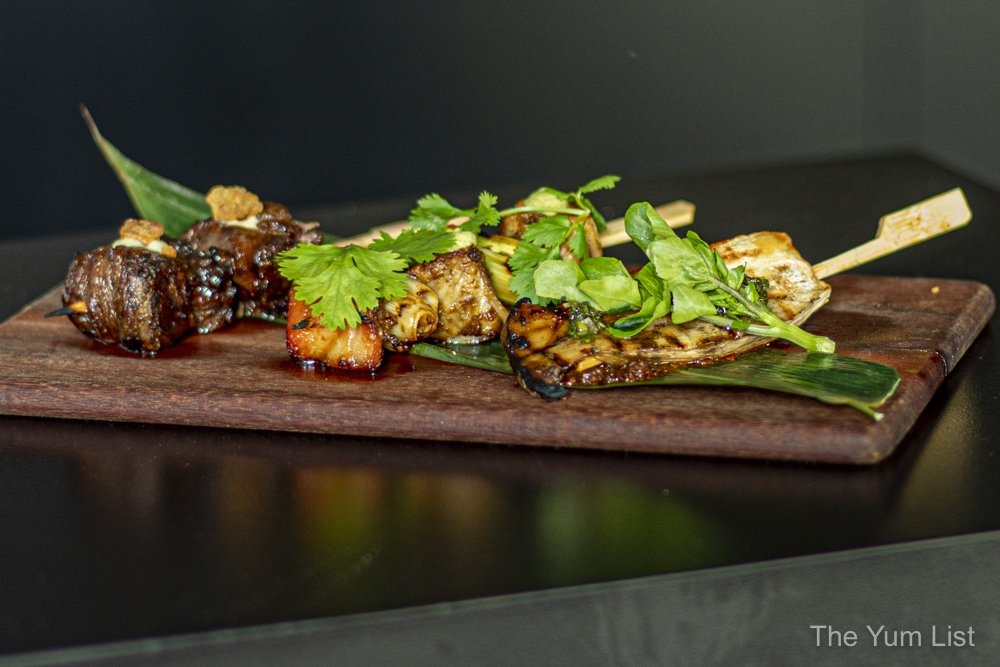 Coppersmith Review
In short, Coppersmith is a perfect lounge to kick off or close an evening at Troika Sky Dining. The setting is especially agreeable as the day turns to night, and the inviting ambience is fittingly complemented with a fine list of innovative libations.
Reasons to visit Coppersmith Troika Sky Dining: a splendid place for before or after dinner drinks; must order the Root Chips and Lucien Gaudin.
Coppersmith Troika Sky Dining
Level 23A, Tower B, the Troika
19 Persiaran KLCC
Kuala Lumpur, 50450, Malaysia
+6 03 2162 0886
www.troikaskydining.com/coppersmith
Coppersmith Opening Hours
Daily 5 pm – 1 am
Open public holidays (only closed Jan 1 and 2)