Words: Nathaniel Jay    Photos: Monica Tindall
At the Westin Kuala Lumpur, the old Qba Bar & Grill has been rebranded and recently launched as 443 Bar Lounge. Preserving the unique architecture and interior, everything old is new again at this charming bar. The atmosphere is rustic and dark. The lighting glows through marble cubes and cascades through crystal strings hanging from the ceiling. The bar is unique with its whimsical curves carved into heavy wood.
The name 443 has a double meaning. Representing both the number of rooms in the hotel and the number of yarns the barkeeps can spin about the glory days. It is easy to dive deep into one of the high back leather chairs sipping on a Hennessy XO while smoking a Habano cigar from the humidor.
Happy hour occurs daily between the hours of 5 pm – 7 pm. Patrons can enjoy 50% off of selected spirits: Johnny Walker Black Label RM35; Hennessy VSOP RM40; Olmeca Tequila Reposado; Nusa Cana Rum; Absolut Vodka RM35 and Beefeater Gin. The Classic Cosmopolitan RM39 and Mojito RM53 are also available at half price during happy hour.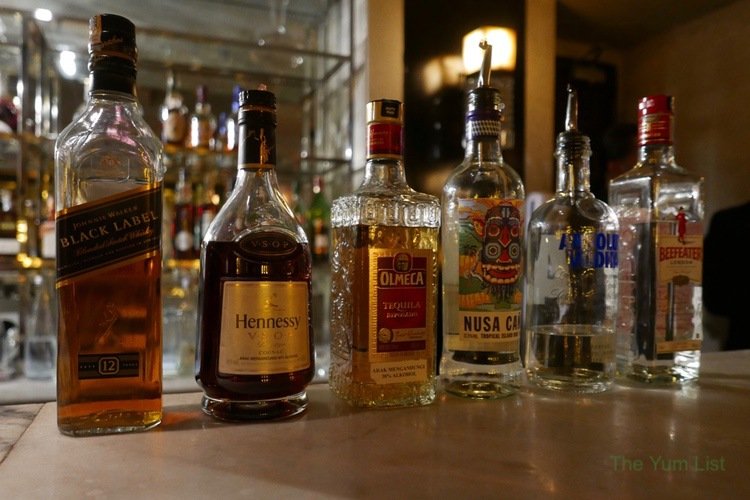 There are 10 signature cocktails on the menu and all receive a special twist at 443 Bar Lounge. Some of the bartender favorites include The Caracas, Acapulco 69, Caipirinha and Ginger Meggs Old Fashioned.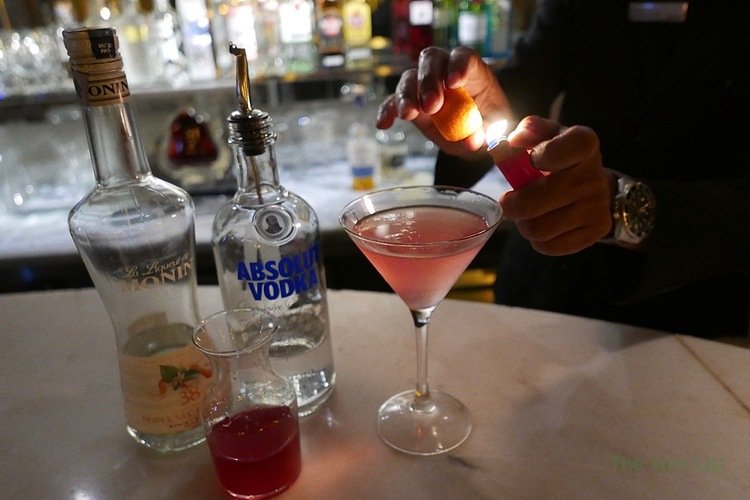 Reasons to visit 443 Bar Lounge: 50% off selected spirits and cocktails daily, during the 5 pm – 7 pm happy hour; intimate and semi-private seating areas, allowing for deep conversation; and an old world charm in the middle of Kuala Lumpur.