Villa Danieli Sheraton Imperial Kuala Lumpur
Words: Monica Tindall
Photos: Rich Callahan
Chef Roberto Panariello has joined the kitchen of Villa Danieli in Sheraton Imperial Kuala Lumpur. As a result, the Italian restaurant has overhauled its menu, and the list is very attractive.
The core of the new menu at Villa Danieli is Tuscan-inspired, and the cuisine is distinctively rustic. Innovating on recipes passed down by his great grandmother, chef Roberto provides a new direction for the restaurant while maintaining its heart. As one of the oldest Italian restaurants in the city, the kitchen has seen many changes over the years, and it's good to know the heartbeat continues.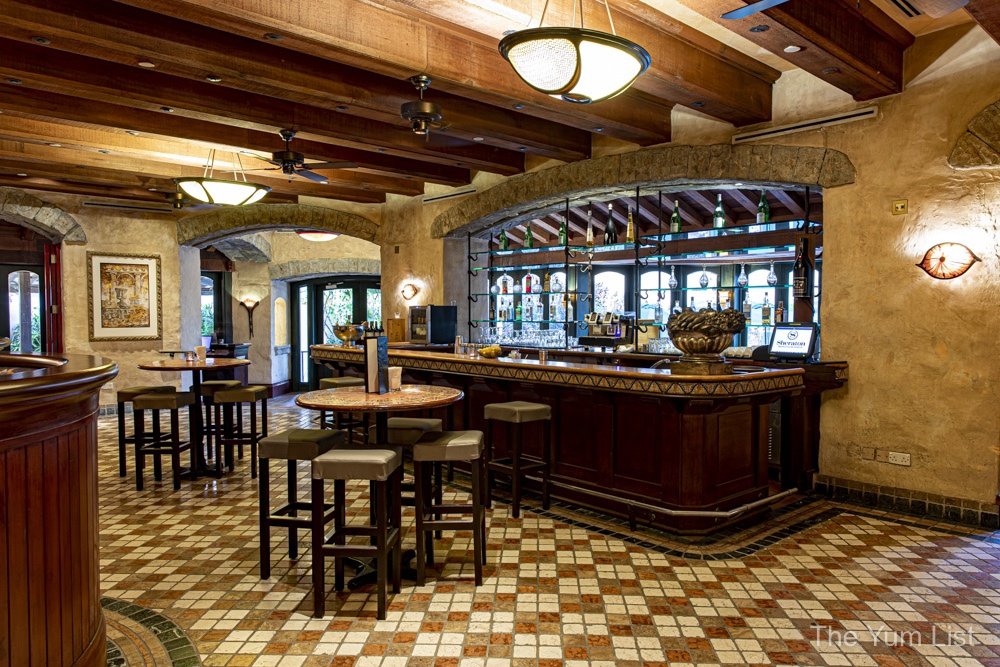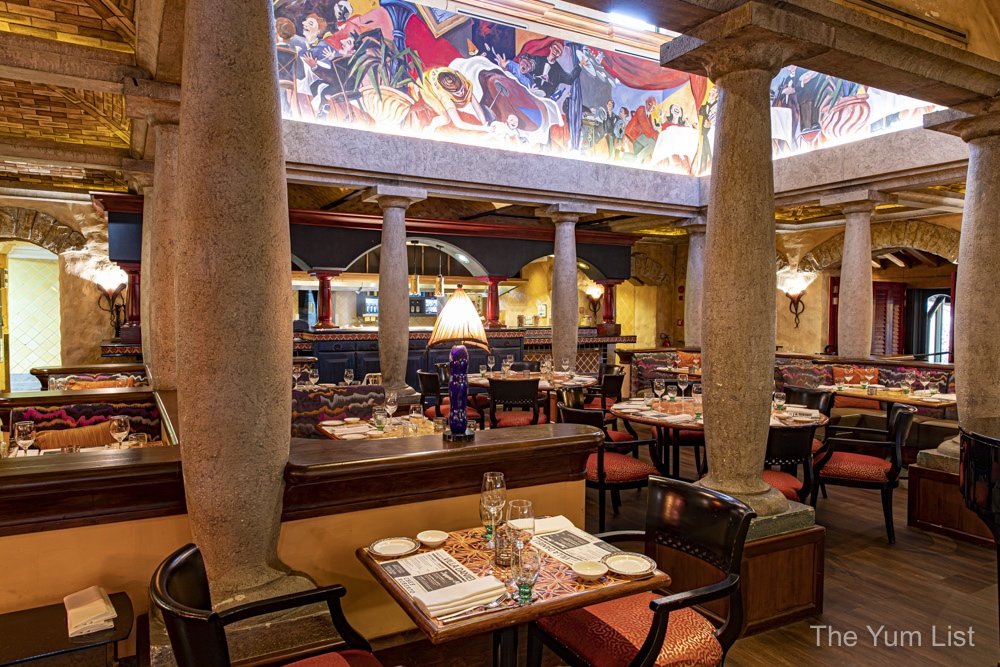 Aperitif
An aperitif is always an appropriate start, and the current Italian Aperol Spritz (RM 51) trend can't be denied. Prosecco and Aperol topped up with soda is bright and easy-drinking with a balance of bitter and sweet. It serves its purpose to open the appetite and, just as well, as our first order is substantial.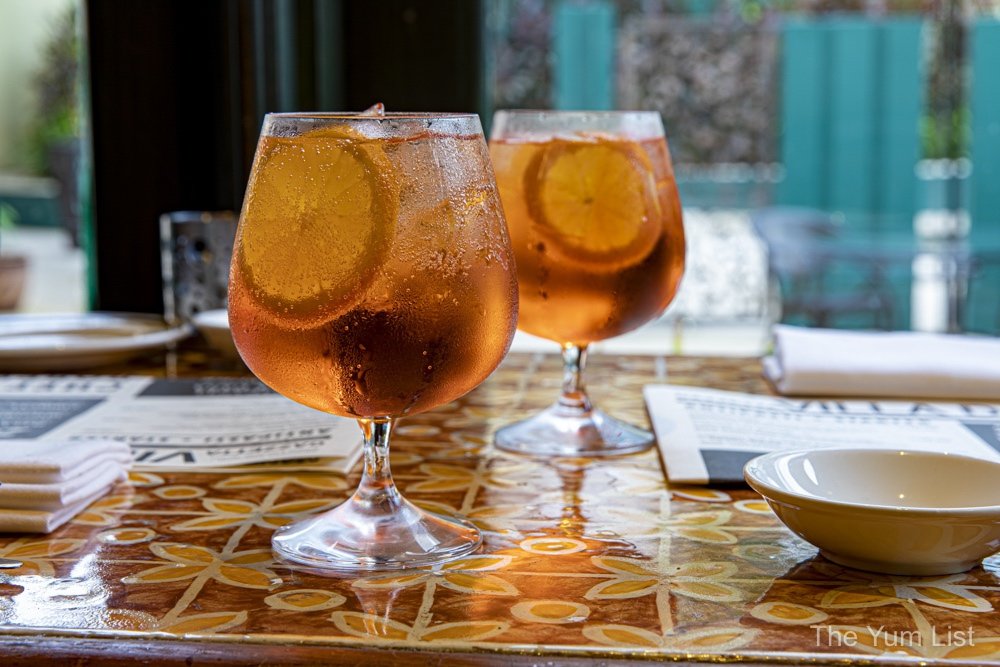 Starters
A brilliant beginning at Villa Danieli Sheraton Imperial KL is the Tagliere di Antipasti (2 pax, RM 135). Giving guests a taste of a little of everything, we get bruschetta, cold cuts, cheese, pickled vegetables, dried tomatoes and pizza bread all on one plate. A duo of toppings crowns the bread slices. Mozzarella, tomato and basil cap the first, and cream cheese (loads), smoked salmon and dill are found on the second. Beef pastrami, turkey ham, bresaola, Parmigiano and pecorino compose the charcuterie selections. And, lastly, antipasti in the form of olives, gherkins, artichokes and sun-dried tomatoes topped with burrata cream round-up the platter.
We try two house wines with the antipasti, an Italian red and a white. Banfi "Le Rime" Toscana IGT, Pinot Grigio (RM 72) is light and typical of the grape. The red from the same producer, "Col di Sasso" (RM 72) is a blend of cabernet sauvignon and Sangiovese.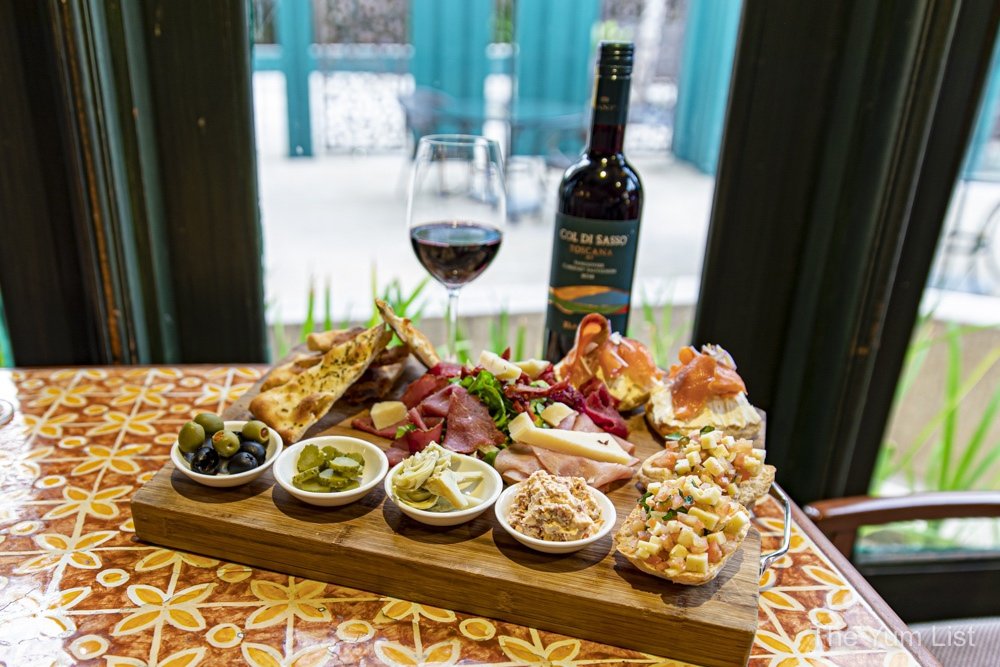 Salad
The menu at Villa Danieli Sheraton Imperial KL is not all carbs, cold cuts and cheese; Italians place equal value on balancing out a meal with greens. Packed with fennel, black olives and peeled fresh orange segments, the Sicilian Salad (RM 26) is an excellent choice. Extra virgin olive oil is the only dressing needed, which serves to enhance the natural character of the fresh produce.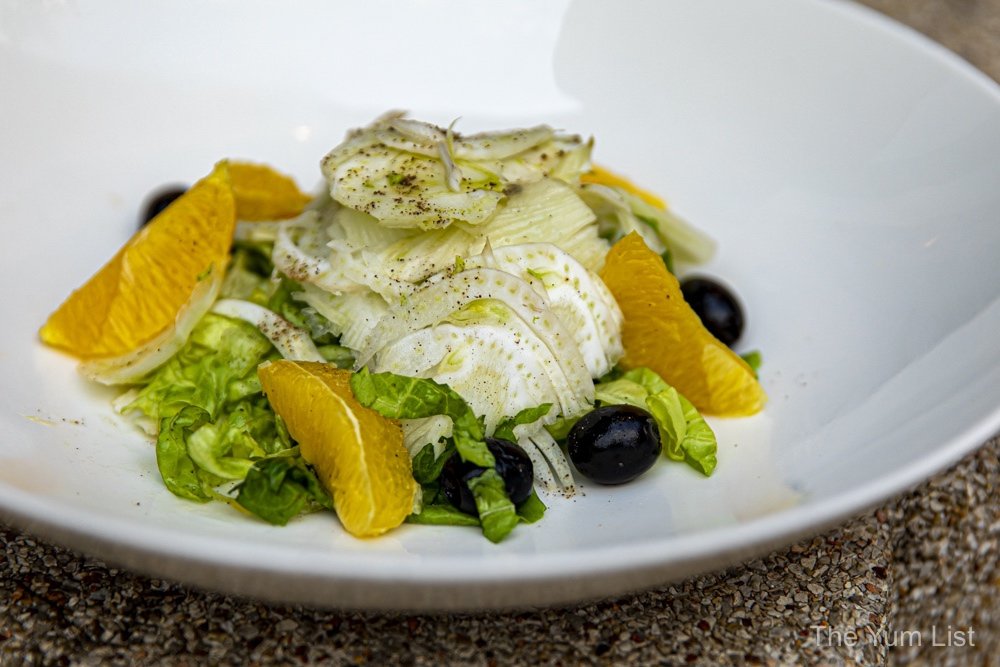 Pizza Della Casa – Signature Pizza
When there's a wood-fired oven in the house, it would be negligent to go without ordering pizza. There's a page of toppings at Villa Danieli Sheraton Imperial KL, but we think it wise to go with Villa Danieli's signature, 5 Cheese Pizza (RM 55). And, we find it, well, cheesy! Mozzarella gives stringiness; Parmesan supplies savoury bite, scamorza gifts a lovely smokiness, gorgonzola furnishes pungency and mascarpone links it all together with smooth creaminess. The palette of shades of white is broken with verdant leaves of wild rocket.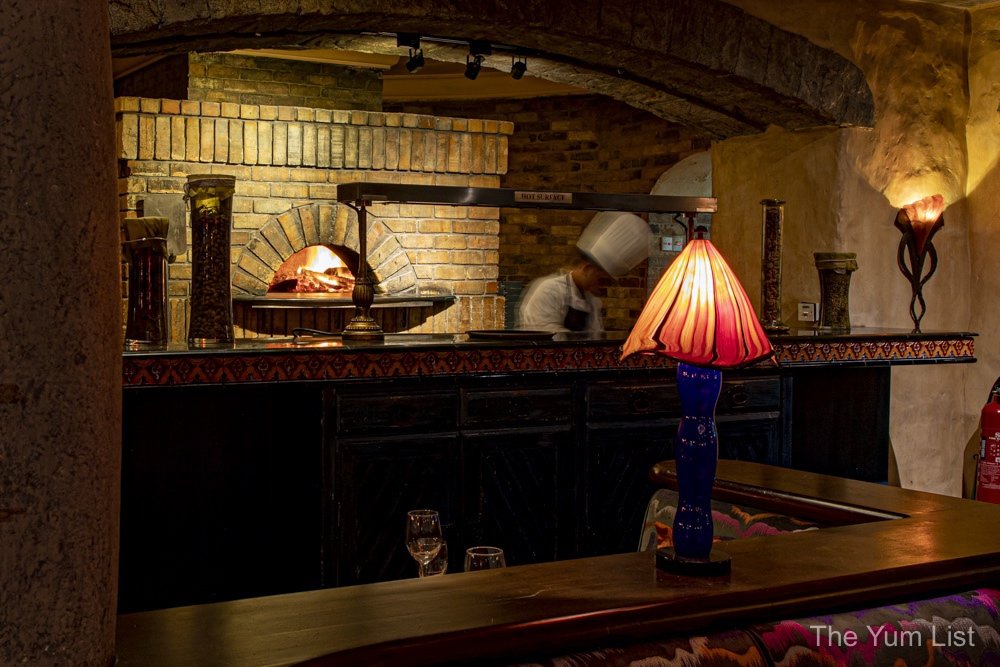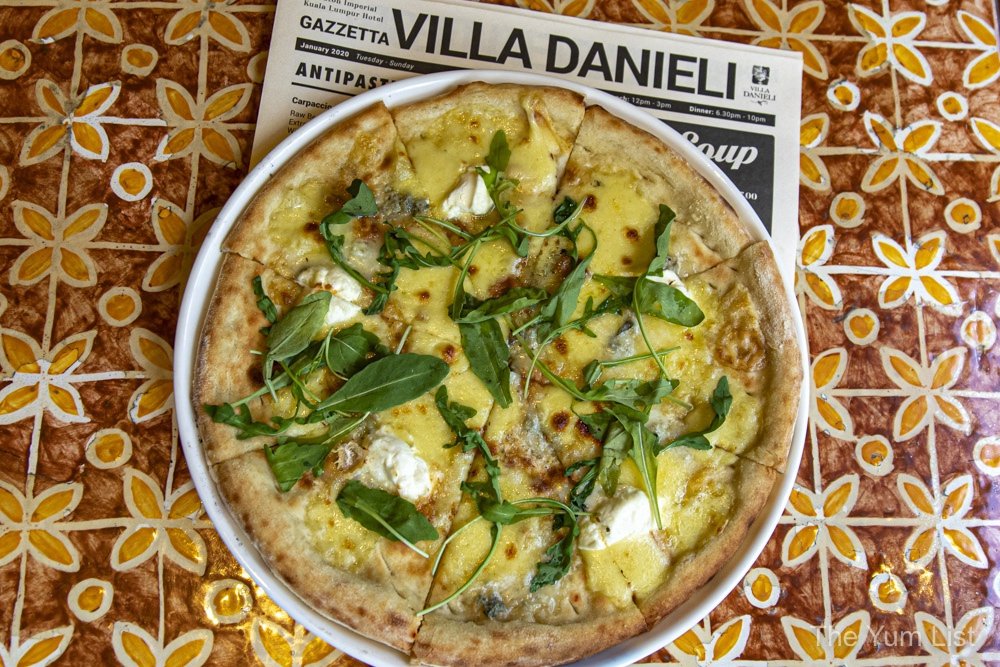 Pasta
By the same token, just as an essential order is pasta when it's home-made, and the Gnocchi Alla Sorrentina Gratinati (RM 36) has my name written all over it. A meat-free recipe, these hand-shaped pillows of potato are sauced with tomato sauce, cherry tomatoes, mozzarella, smoked scamorza, sweet basil and Parmesan.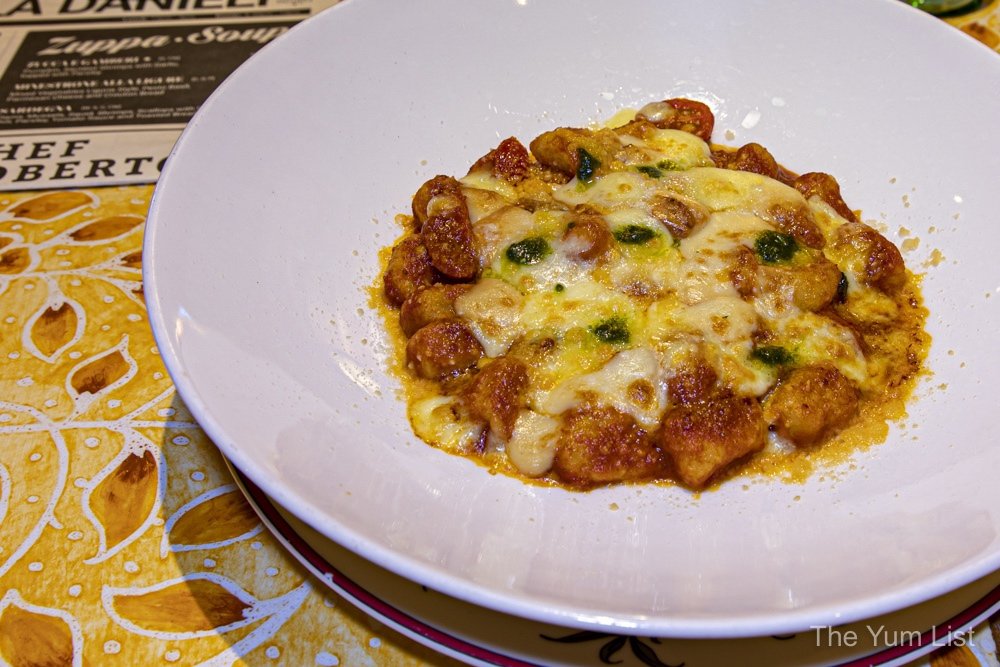 Risotto
Another vegetarian option at Villa Danieli Sheraton Imperial KL, hard to resist, is Risotto Zucca, Salvia, Cipolla Rossa Croccante e Carpaccio di Tartufo Estivo (RM 39). Pumpkin and sage are natural mates but add red onions, summer truffle carpaccio and crisp Parmesan, and it's a match made in heaven (or in Italy at the very least).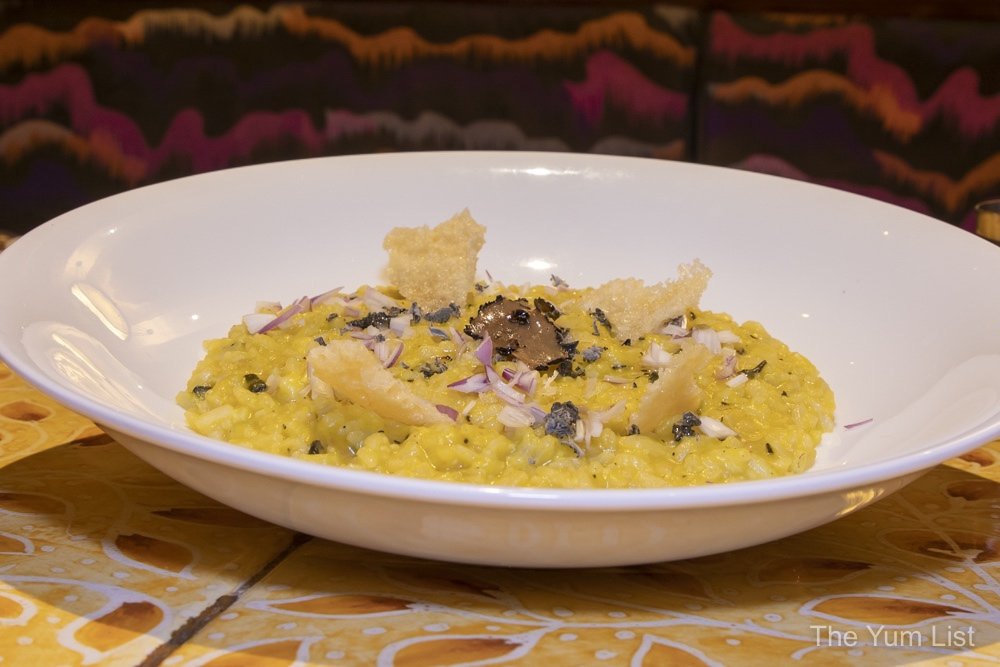 Meat
I had happily found my fill a few dishes back, but Rich and hubby power on with the Filetto di Manzo all Millefoglie di Porcini e Parmiggianio (RM 150). This beef tenderloin fillet is sliced and layered with sauteed porcini mushrooms with garlic and parsley. Spinach in butter and fresh lemon juice provides a bed, and Parmesan waffles are crispy fans on top. A dreamy gorgonzola sauce rings the plate and can be added to liking.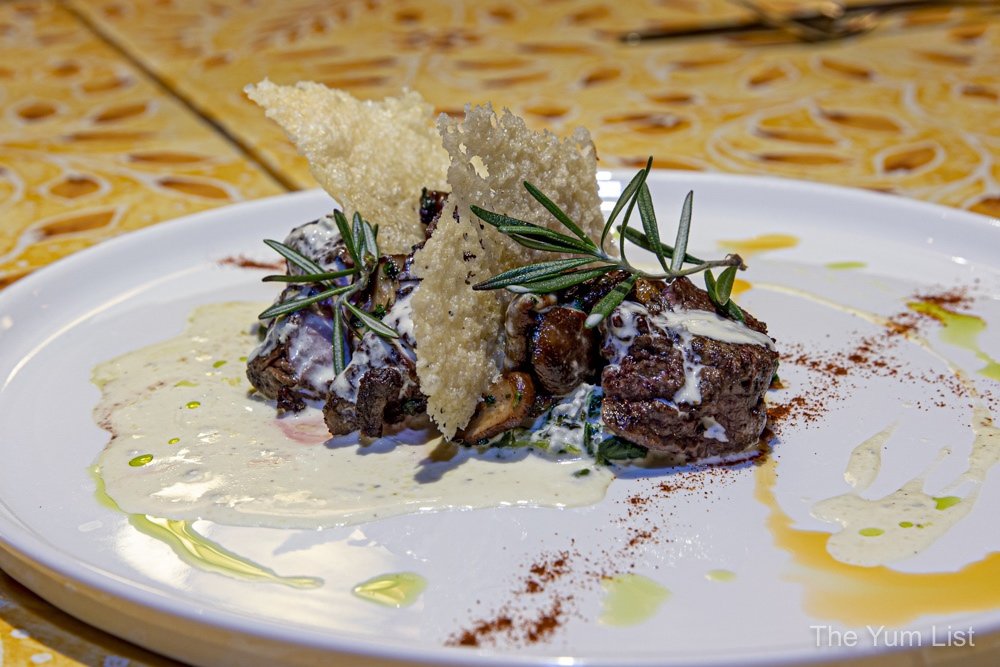 Dessert
Finally, who can resist grandma's recipes? Certainly, not me, nor chef Roberto it seems. Sharing his beloved nonna's creation, Torta di Mele (RM 29), the chef invites us into the warmth of an Italian family. Vanilla ice cream crowns warm apple cake at Villa Danieli Sheraton Imperial KL, which quickly melts into the dessert's spongy layers. The soft apple, gently tart in the core, contrasts wonderfully against the sweet, cushioned cake.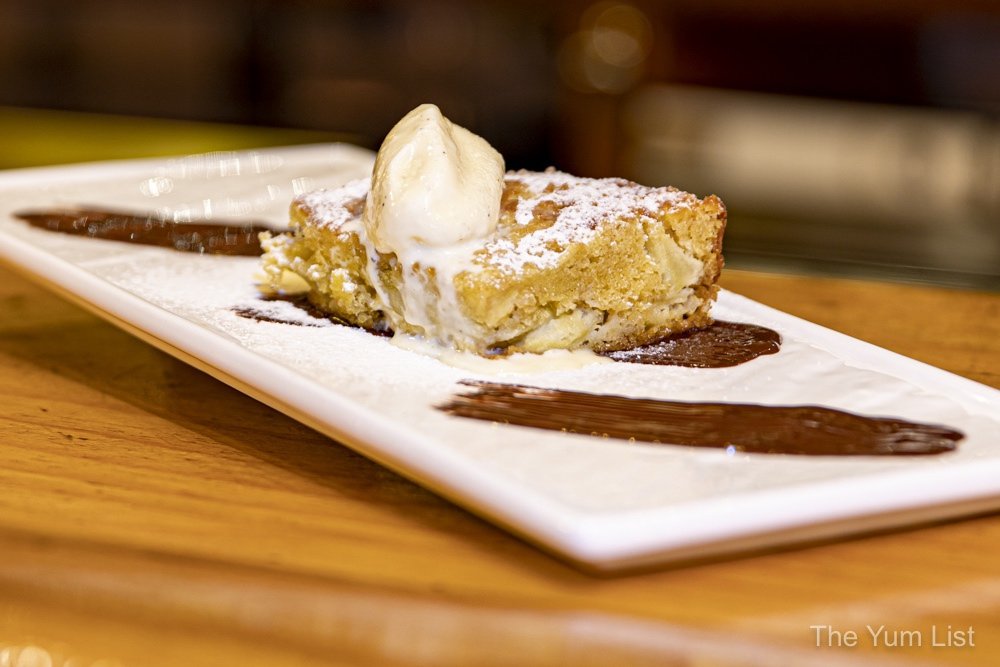 Reasons to visit Villa Danieli Sheraton Imperial KL: new chef new menu; setting resembling a Tuscan villa; must try the chef's signature pumpkin and sage risotto.
Villa Danieli Sheraton Imperial KL
5 Floor, Sheraton Imperial Kuala Lumpur Hotel
Jalan Sultan Ismail
59100 Kuala Lumpur, Malaysia
+6 03 2717 9922
www.facebook.com/villadanielirestaurant
Villa Danieli Sheraton Imperial KL Opening Hours
Monday to Saturday
Lunch: 12 noon – 3:30 pm
Dinner: 6:30 pm – 10:00 pm
Sunday
Lunch: 11 am – 3:00 pm
Dinner: 6:30 pm – 10:00 pm