The Spa Hilton Kuala Lumpur
Monica Tindall
The constant pressure to do more, see more and be more in both our personal and professional lives seems to be a common denominator for many these days. Stress takes hold on several levels, and sometimes the only way to slow down is to literally schedule a time to do so. For those with harried lives who find getting downtime a struggle, The Spa Hilton Kuala Lumpur provides a solution.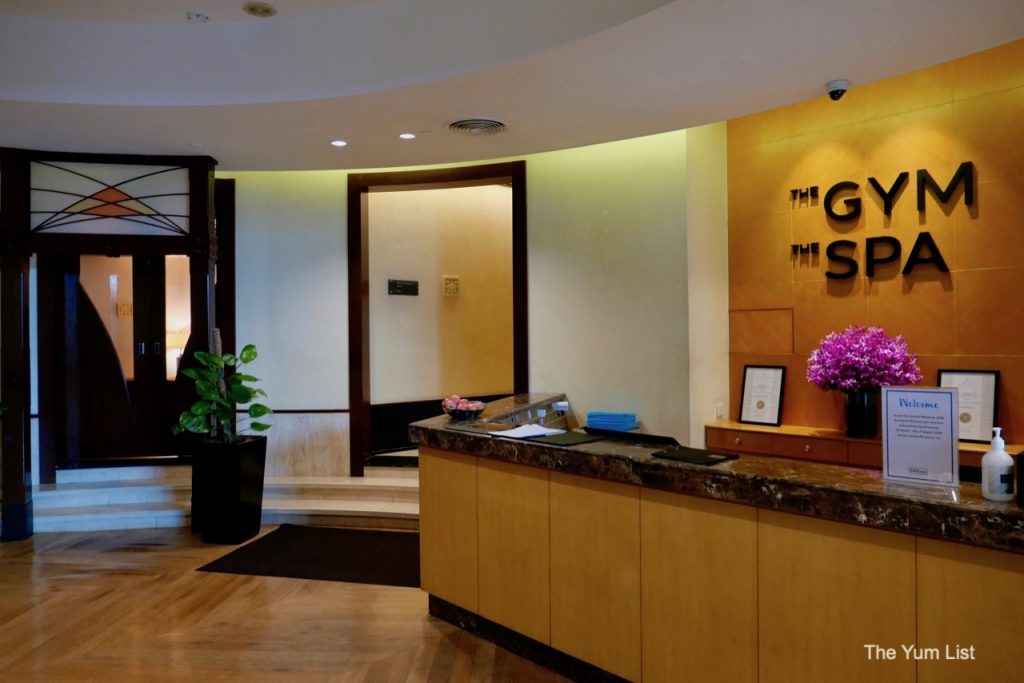 The Spa Hilton Kuala Lumpur
Offering an urban spa environment, guests can get in and get out without too much fuss. The treatment you sign up for is exactly what you receive. There are no additions such as a foot scrub or breathing ritual, so you have full control of your itinerary. You can make it an efficient get-what-you-need visit, or you can use the facilities afterwards at a leisurely pace. Making a visit even more convenient is on-site parking and access to KL Sentral (a public transport hub) just across the road.
The Spa Hilton Kuala Lumpur holds six treatment rooms in total, including two couple's rooms and one with an in-room Jacuzzi. There are also change rooms complete with hot tub, sauna, lockers, showers and a relaxation lounge.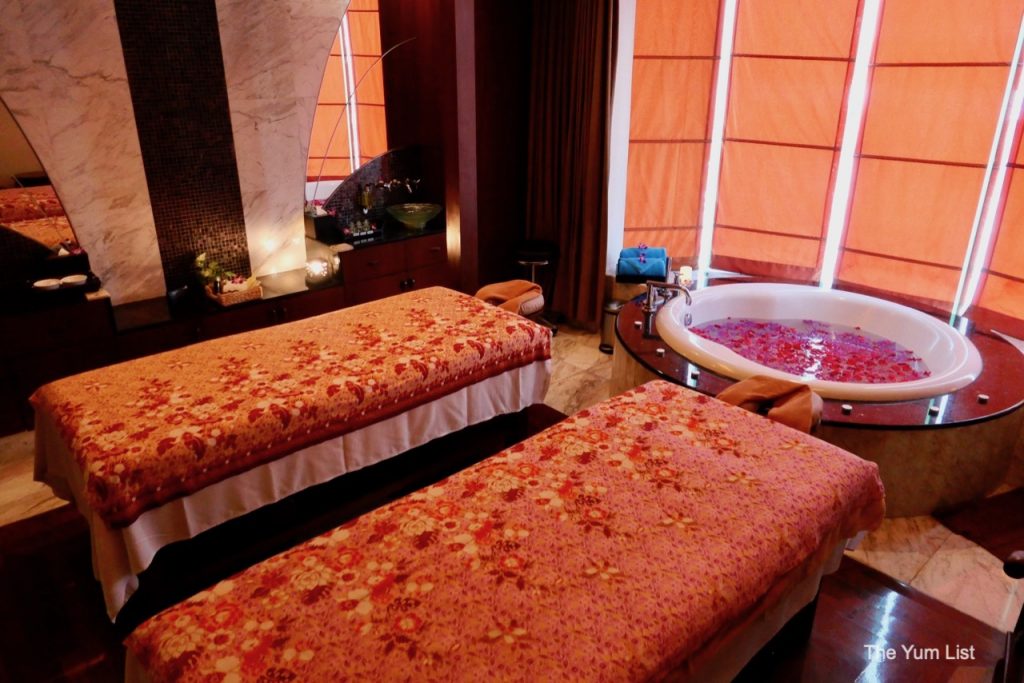 Guests can enjoy the facilities for as long as they please. The jet bath is large: I imagine there's enough room for 10 people at least. Aromatic lemongrass and turmeric (known for its anti-bacterial and immune-boosting benefits) naturally scent the sauna. Visiting the facilities post-treatment would allow you to adjust the length of time depending on how you feel. Nevertheless, I recommend going before your session. Opening the pores with the steam and softening the skin with the hydrotherapy preps the body to fully receive the benefits of a treatment to follow.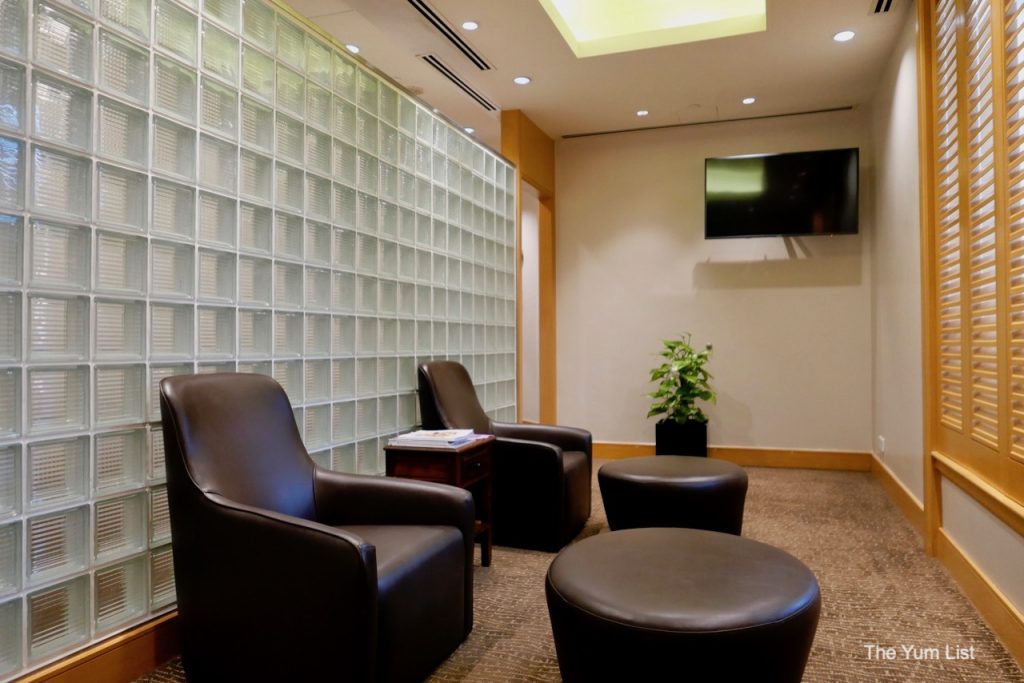 Sea Regeneration Package
I've signed up for a new deal, Sea Regeneration. Inspired by nature and the ocean, the package includes a sea salt scrub or mini-facial (30 minutes) and a fusion massage (60 minutes). As mentioned above, all treatments at The Spa at the Hilton Kuala Lumpur also come with complimentary access to the herbal sauna, Jacuzzi and relaxation lounge.
I'm in luck with availability today and score the couple's treatment room. An inviting bathtub sprinkled with red rose petals provides the backdrop for ginger tea-sipping and the filling out of a health questionnaire. There are also two lengthy massage beds and a cupboard to store my clothes. The toilet is just outside the room, and the shower is upstairs. As such, I choose to have the massage and facial combo of the sea regeneration package rather than the massage and sea salt scrub as I don't want to leave the room to shower.
Undressed and on the bed, I find the temperature a little too chilly. Due to central air-conditioning, my therapist is not able to adjust it. Instead, she makes me all snuggly with additional towels and a fluffy robe. She only uncovers parts of my body as she works on them and warms the aromatherapy oil in her hands before applying it. She uses the heels of her hands, knuckles and thumbs to dig deep into muscles, quickly releasing tension and sending me into a state of bliss.
Once the massage is complete, it's time to move onto the mini facial. Under the cosy robe, I am entirely at ease as my therapist cleanses, tones, masks and moisturizes my face. The facial, in combination with the dedicated rest time, certainly perk up my tired skin. It's just what I needed.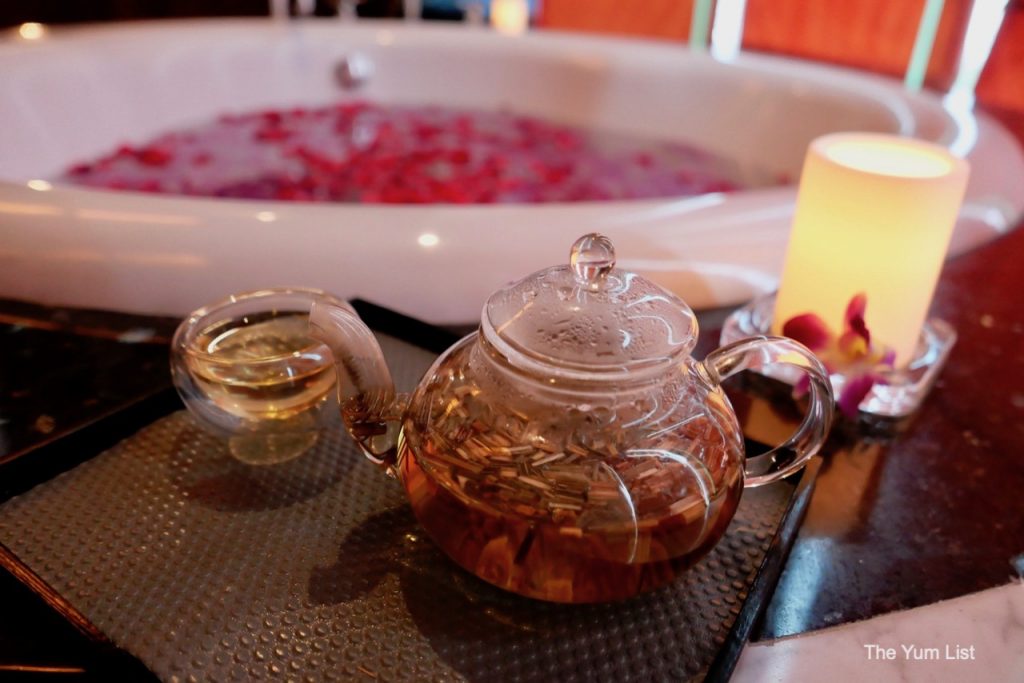 The Spa Hilton Kuala Lumpur Review
In a nutshell, The Spa Hilton Kuala Lumpur provides a fuss-free environment to get the treatment you want. Facilities of Jacuzzi, sauna, relaxation lounge and changerooms are of a high standard, as is the skill of the therapists.
The Sea Regeneration package is priced at RM 464 nett for 90 minutes. Guests, however, can enjoy a 20% discount until the end of April 2020. (This might change depending on evolving movement restrictions due to Covid-19.)
Reasons to visit The Spa Hilton Kuala Lumpur: quality urban spa; good facilities.
The Spa Hilton Kuala Lumpur
Level 8, Hilton KL
3 Jalan Stesen Sentral
Kuala Lumpur 50470
Malaysia
+6 03 2264 2830
[email protected]
Website