Afternoon Tea Delivery KL
Monica Tindall
We might be stuck at home, but it doesn't mean we can't have a little afternoon tea fun. Troika Sky Dining is offering tea-to-go so you can recreate an elegant afternoon in your very own living room.
Afternoon Tea Delivery KL
I've seen friends dress up to watch the live streaming of Phantom of the Opera from their sofas and colleagues don cocktail dresses for Zoom happy hours. I think it's time to pull out the floral cottons and put some grace back into the afternoon. (Really, it's time to take the PJs off – at least for an hour or two – and perhaps consider brushing your hair?)
Sweets
The highlight of most afternoon teas is the excessive number of sweets. Troika KL's afternoon tea delivery does not disappoint.
Multiple versions of choux pastries are stuffed with light, fluffy cream all flavoured to match each recipe. There are vanilla choux, bombolonis with salted caramel chiboust, chocolate éclairs and chouquettes. Enough to make any pastry-lover smile.
Additionally, the sugar rush continues with macarons, carrot cakes and lemon meringue tarts. Macarons vary with the whim of the chef. The menu says lemon, but you could get a surprise – just like the cute faces that are painted atop each piece in our box. Mini carrot cakes are crowned with traditional cream cheese and an icing carrot – no guessing what's in the cupcake wrapper. Lastly, the tart is tangy with creamy curd and balanced by soft egg white and sugar peaks.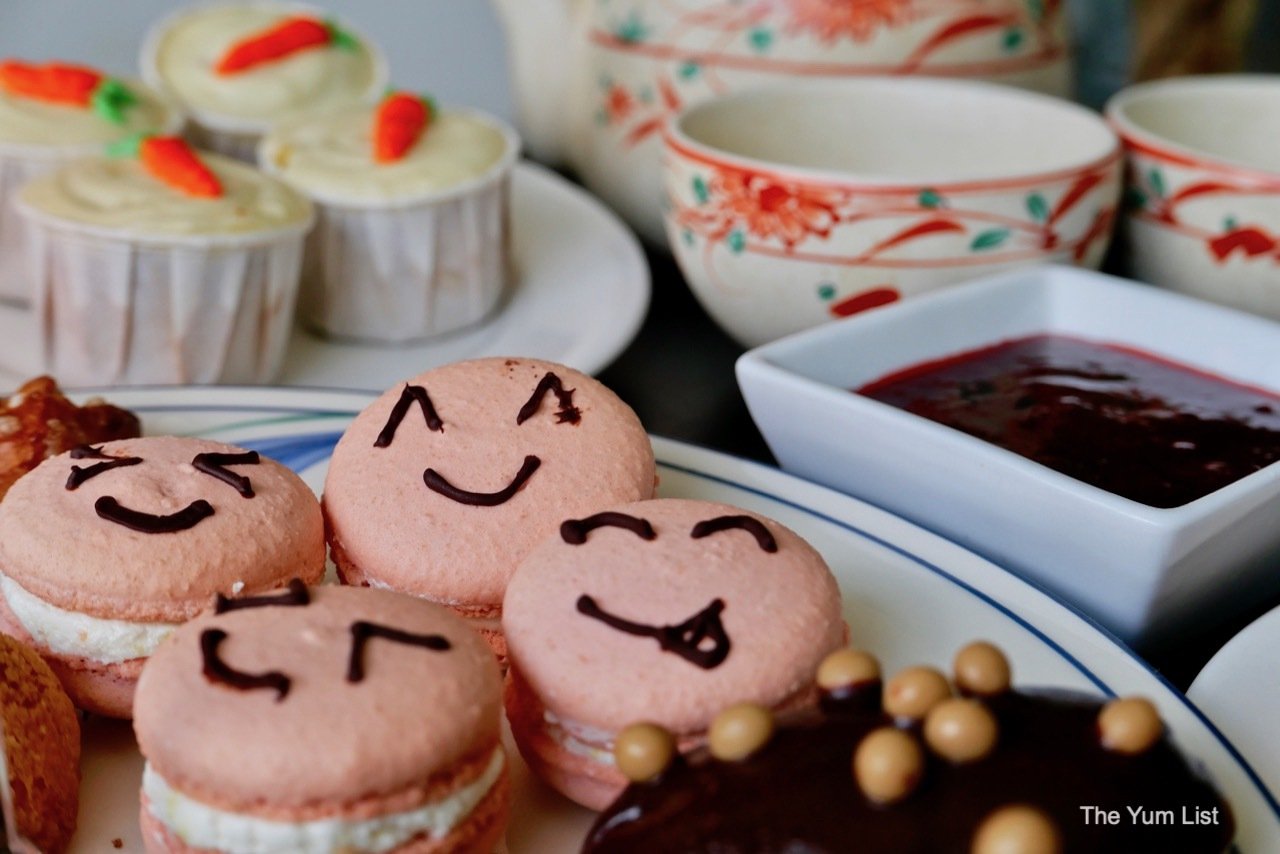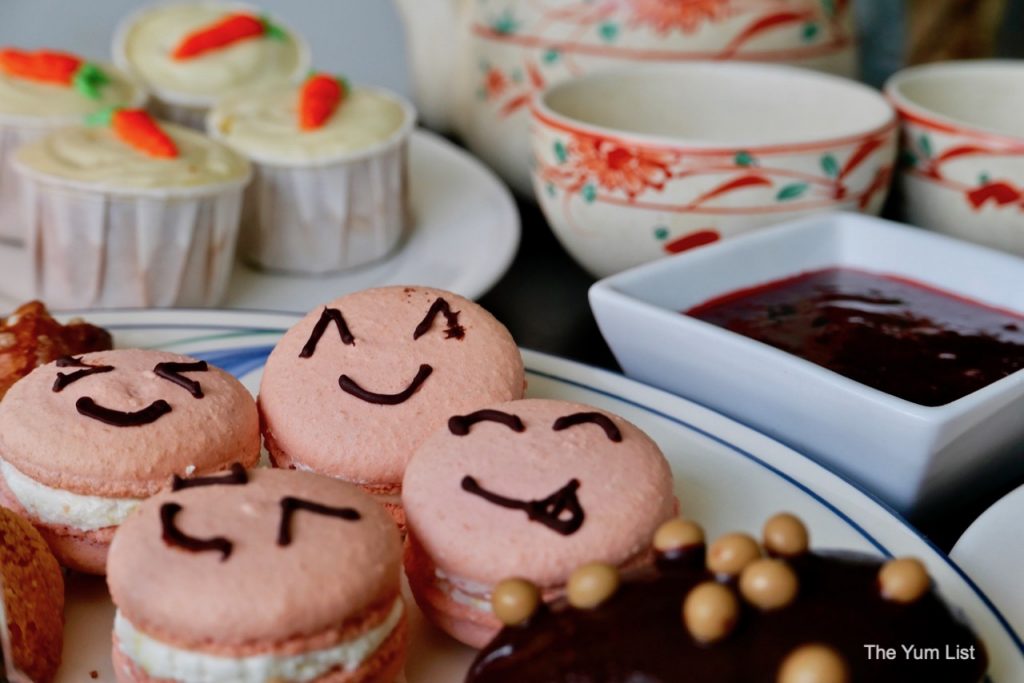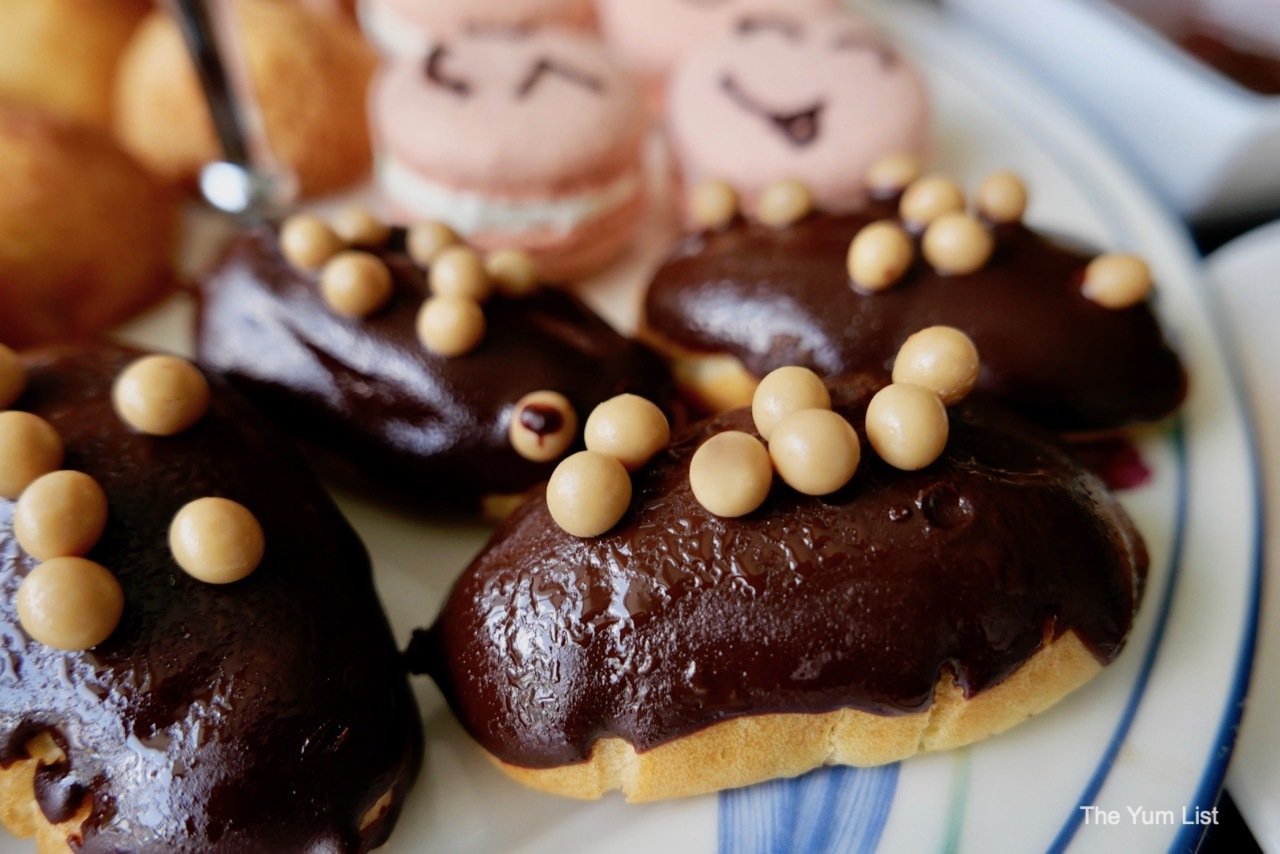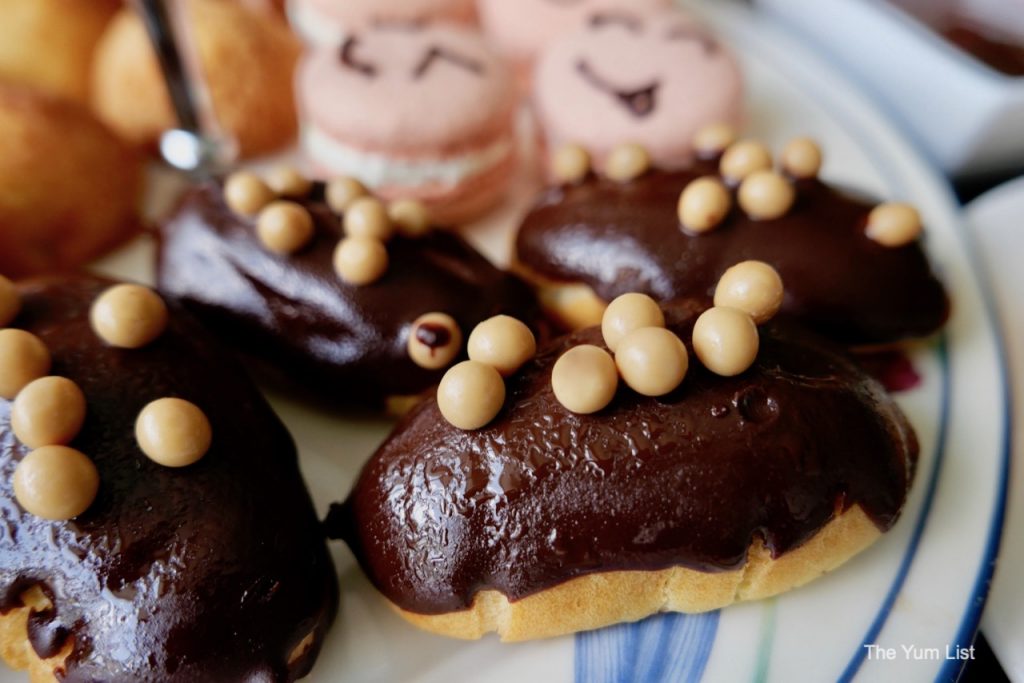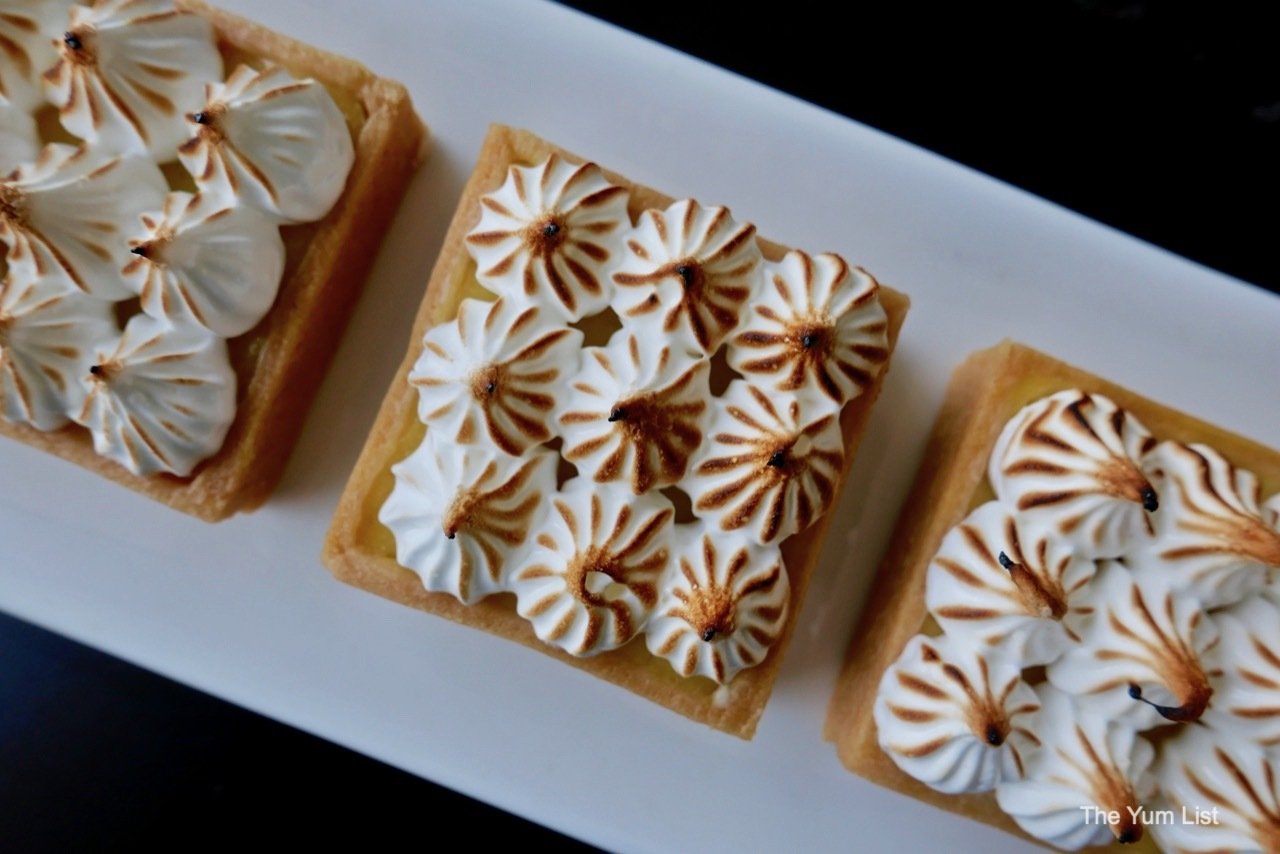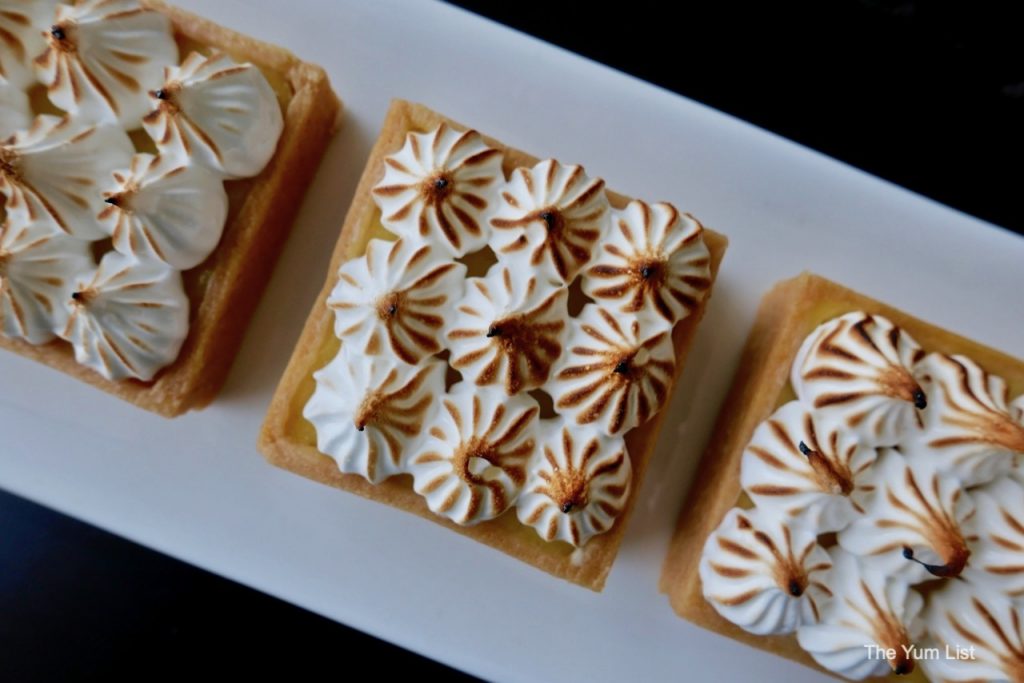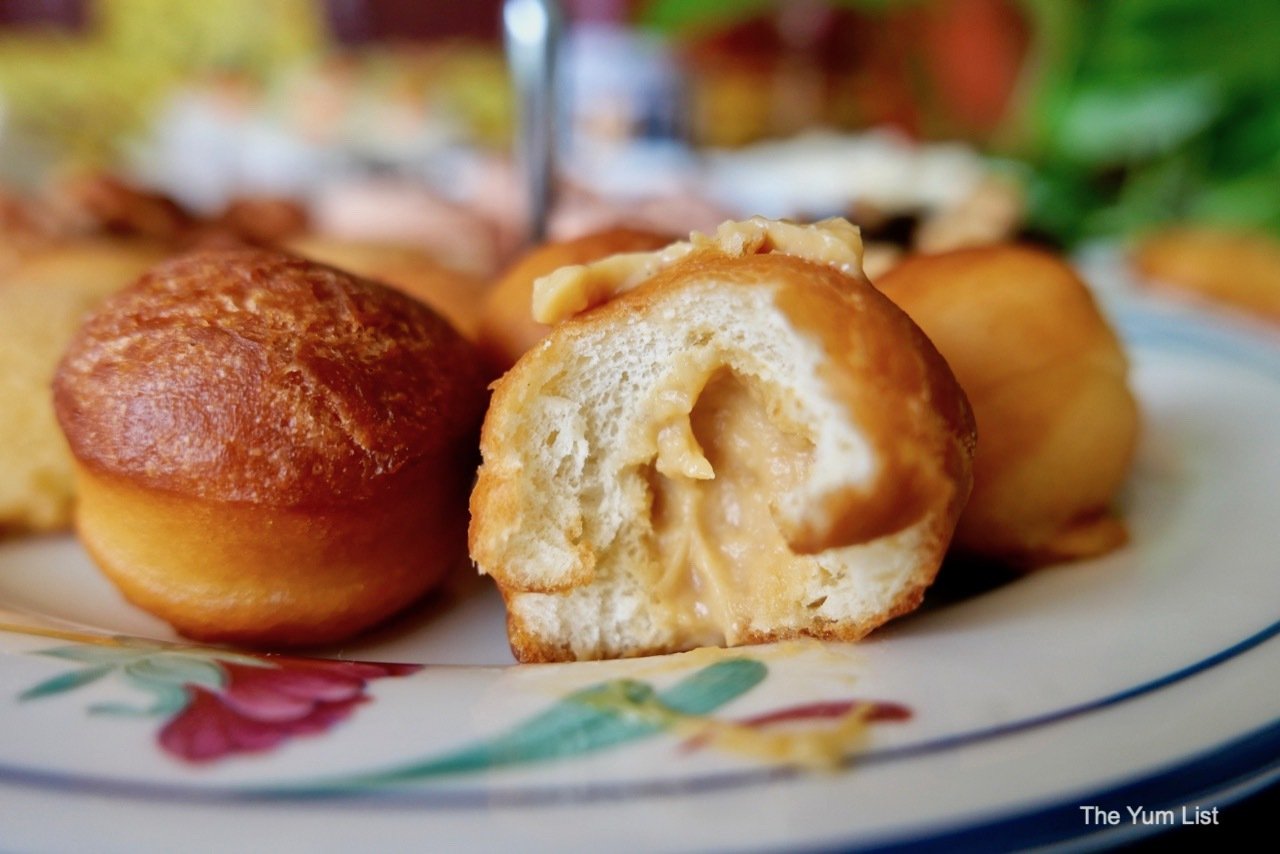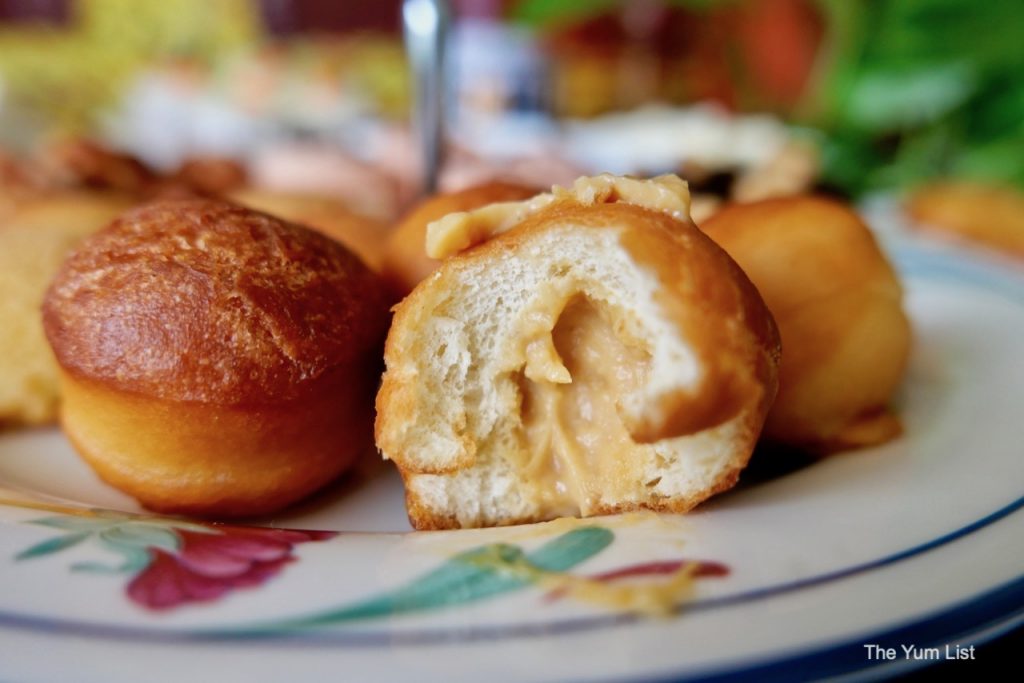 Scones
The obligatory scones come with a mountain of Chantilly cream and strawberry jam. Hubby makes quick work of the cream, declaring it a dessert on its own. "Why not?" he gestures as the last drop is scraped up with a teaspoon.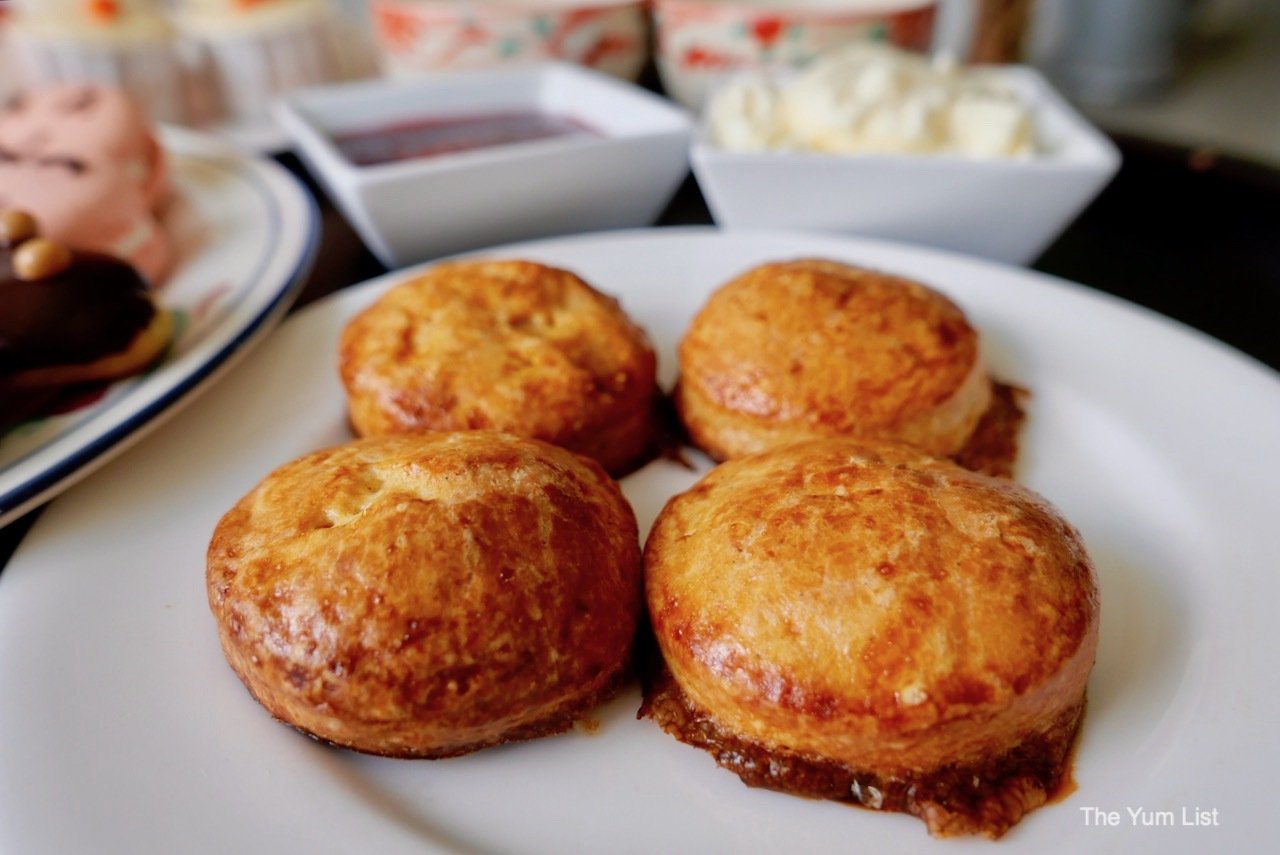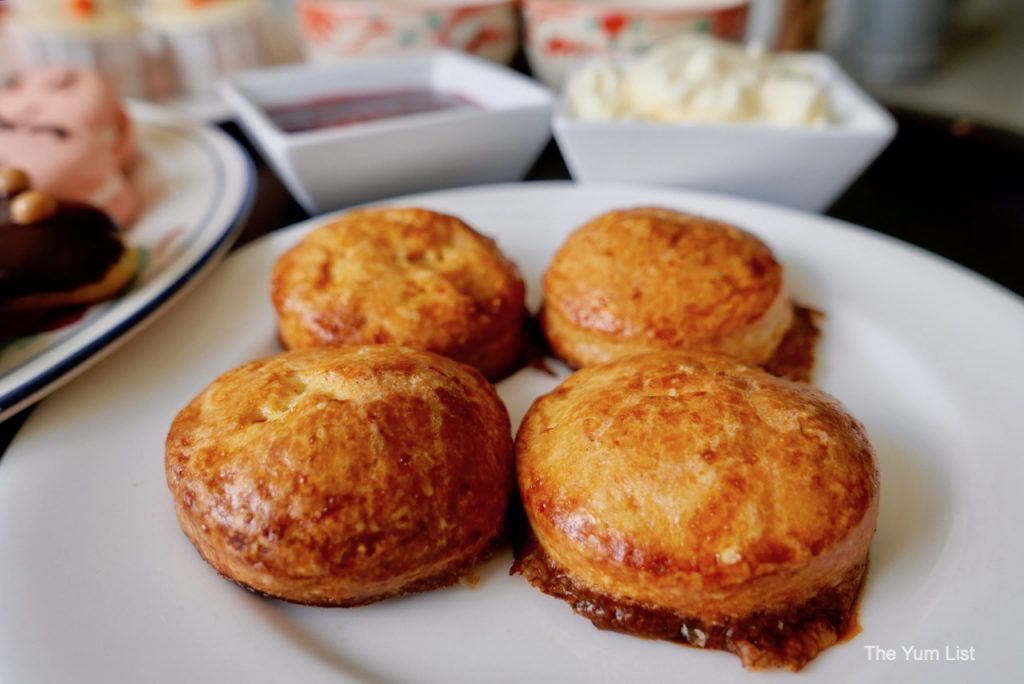 Sandwiches
You can pretend to balance the desserts with something savoury with a duo of sandwiches; tuna mayo and egg mayo. Both served on white bread slices, the fish is spicy with capsicum and black olives, while the egg is moist with plenty of mayonnaise.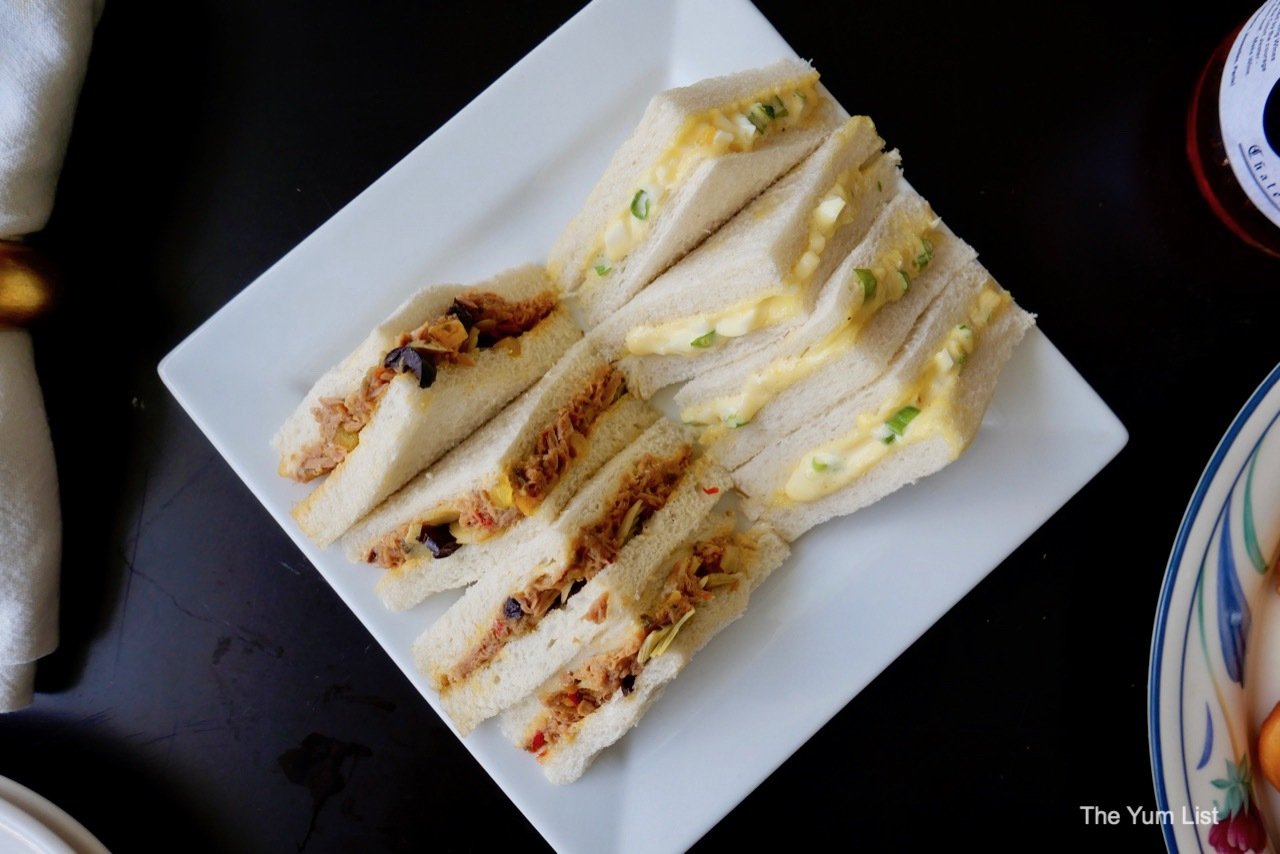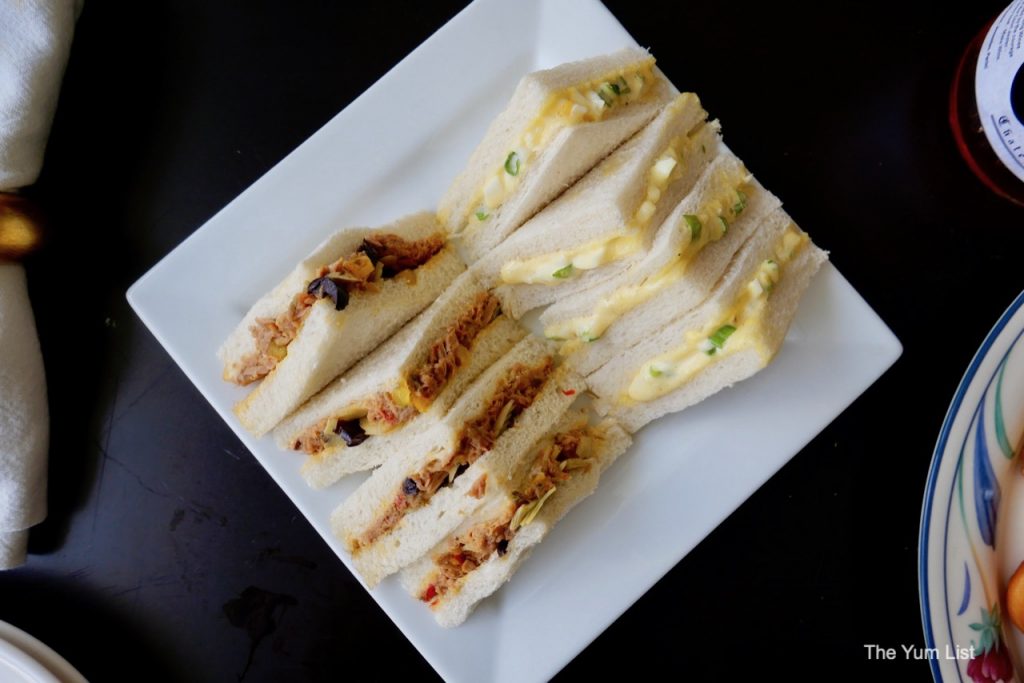 Wine
Now if you've gone to the trouble of getting dressed, you surely deserve a glass of wine. Fortunately, Troika has a significant list, which is also available for delivery. Pink seems an adept partner, and it's a bottle of Château de Roquefort, Côtes de Provence, Corail Rose (RM140+) that meets our needs today. Aromas of strawberry and pomegranate greet the nose. At the same time, the palate is met with fruit, freshness and a touch of minerality. It's great drinking on a warm afternoon.
Afternoon Tea Delivery KL – The Details
The afternoon tea set from Troika is priced at RM158+, and I think comfortably serves four people. It's available Monday to Sunday between 10 am and 7:15 pm. For orders call +603 2162 0886 or WhatsApp +60 11 2312 9182. You even get free delivery within KL! More offers on the Brasserie Fritz Facebook page here.