Festive Month Kuala Lumpur 2020
Here's a round-up of some of the offers by restaurants and hotels to help celebrate the Festive Month Kuala Lumpur 2020.
Festive Month Kuala Lumpur 2020
Impiana KLCC Hotel is delighted to present two irresistibly delicious sets as its "Juadah Berbuka Puasa" promotion. The offerings are Juadah Berbuka Puasa Takeaway & Delivery Sets and Juadah Berbuka Puasa VIP Dome Sets. The promotion is available from 24 April 2020 until 23 May 2020. All enquiries and orders are to be channelled to Cik. Nor Syafiqah at +6017 321 6736, [email protected] or En. Ariff Shukri at +6012 487 3206 / [email protected]. More info here.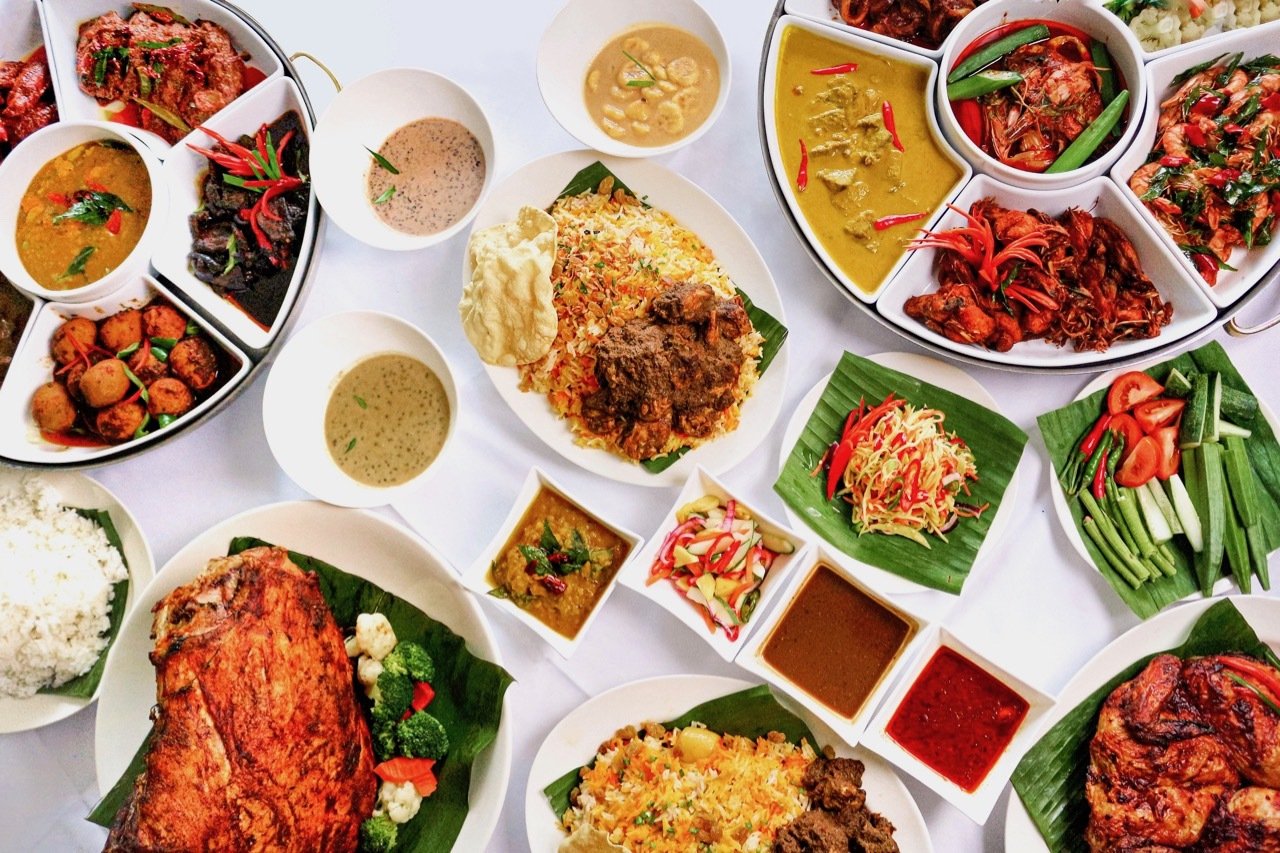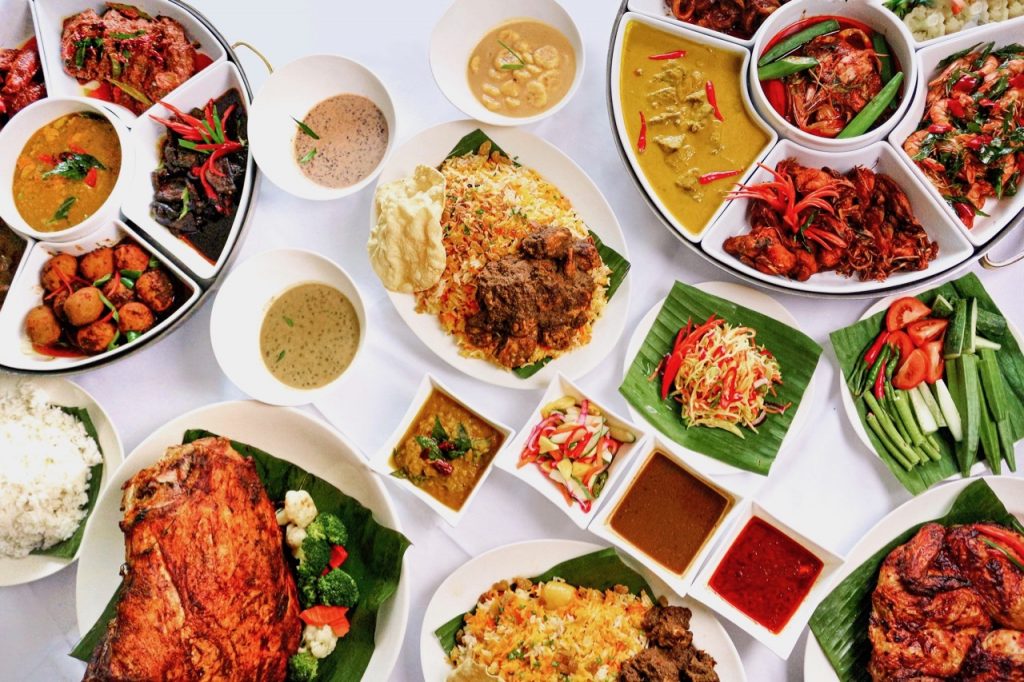 To usher in the blessed month this year, Nipah at EQ has prepared a specially curated delivery and takeaway menu called Citarasa Nipah. With this, guests can experience the timeless heritage of Malaysian flavours in the warmth and safety of their homes. Choose from individual meals priced at only RM35 per set to family sets priced at RM238 that all guarantee lip-smacking satisfaction. Hampers are also available for purchase with festive items and bespoke fine quality gifts like premium dates, pineapple tarts, traditional dodor and more. Further details here.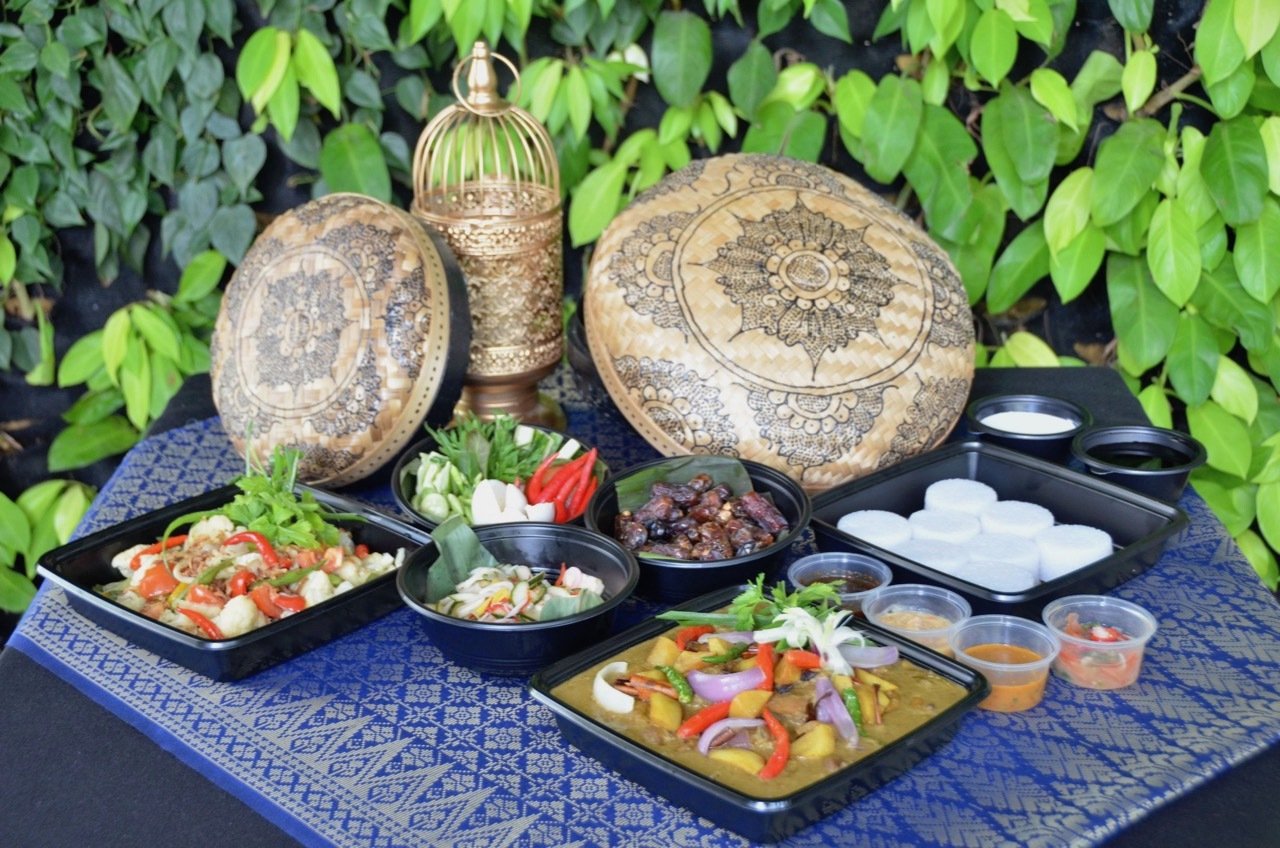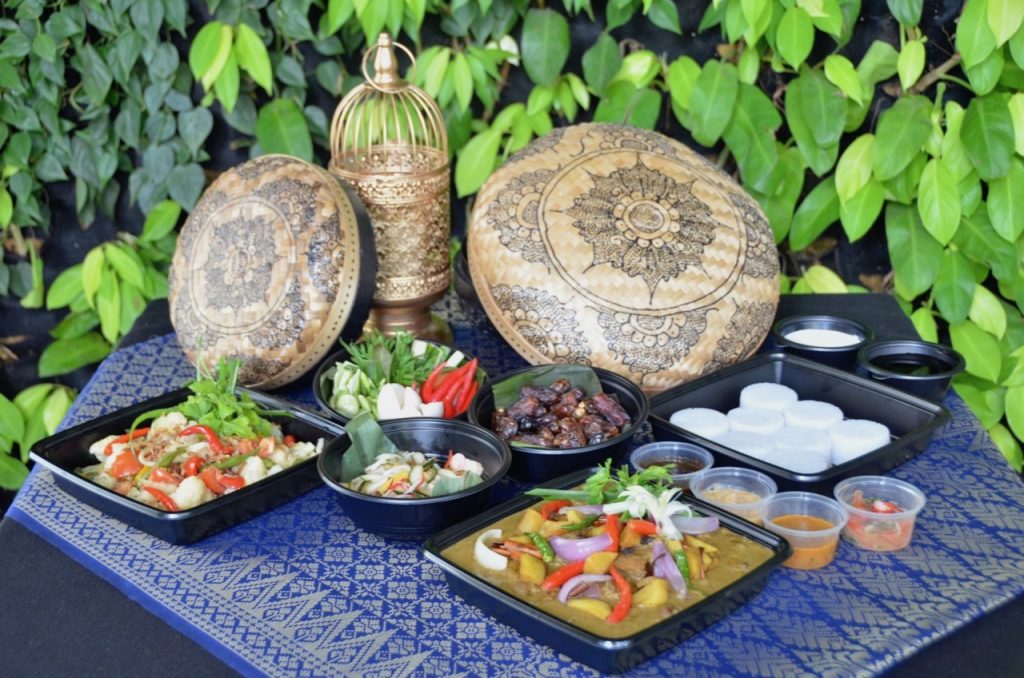 Usher in everlasting joy during this festive Ramadhan season, within the comforts of your own home with Shangri-La Hotel, Kuala Lumpur's Delivery Service of Iftar sets that are not only a feast to the eyes but to the stomach as well. Our mouthwatering selection of Iftar sets, which comprises of "The Feast", "The Horizon" and "The Shangri-La" are sure to tantalise anyone's tastebuds! Online bookings for our Ramadhan delivery sets are available daily from 10.00 am- 4.00 pm. Self-pickup is also available at the Concierge Counter, Lobby. Details here.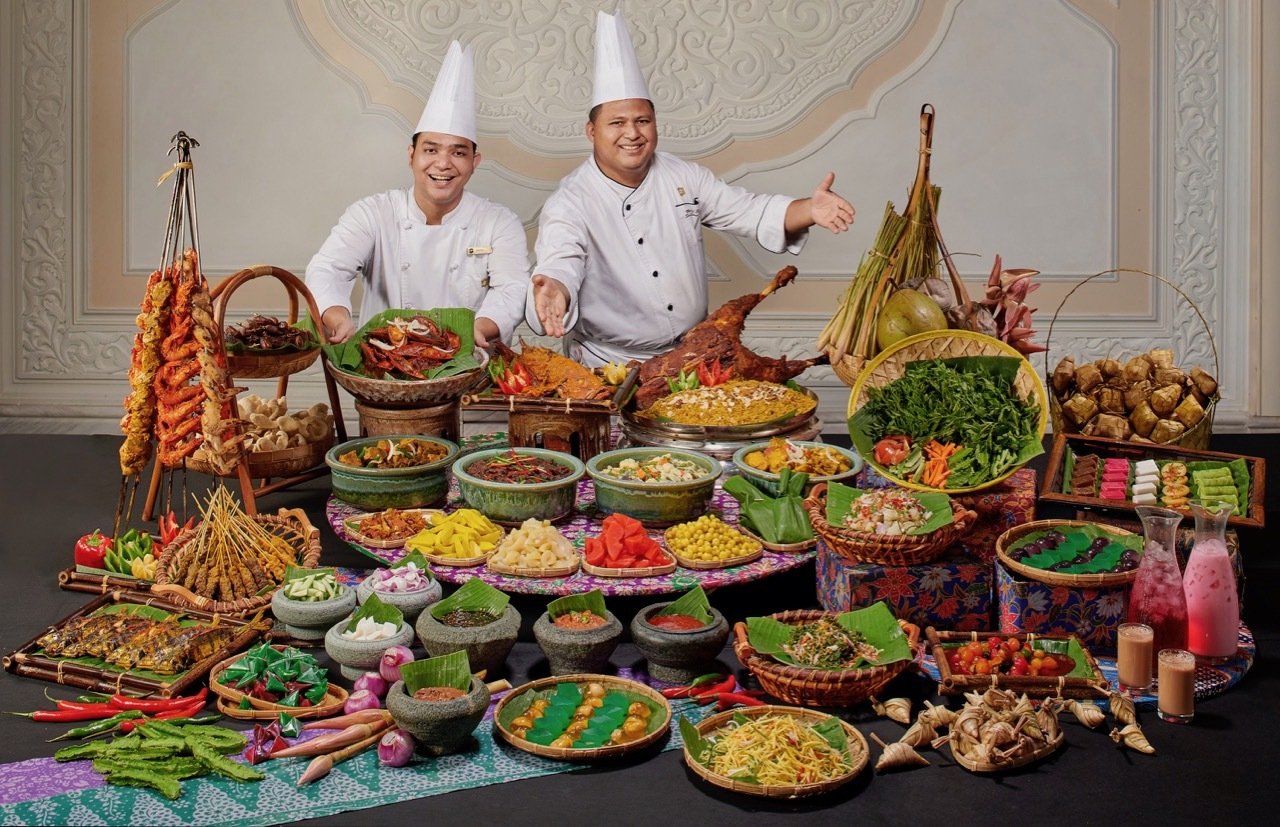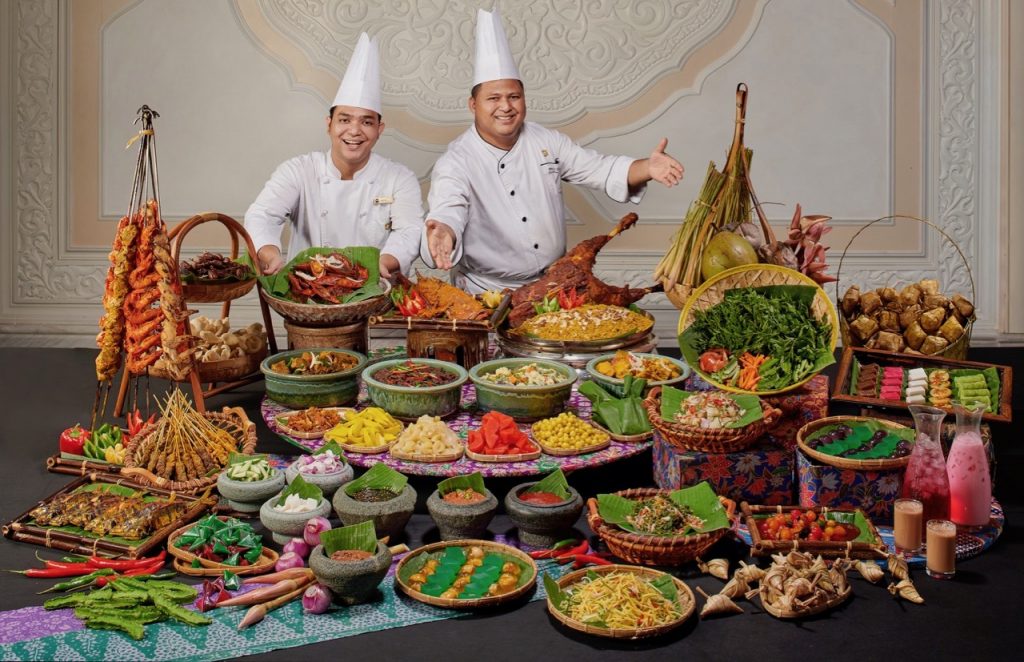 Aloft Kuala Lumpur Sentral
This holy month of Ramadan, go on a gastronomic journey through Nusantara, from the comfort of your own home. With three amazing takeaway sets that feed up to five people, expect Indonesian favourites like Daging Sapi Gongso, Ayam Bakar Ingkung, Kambing Bakar Bumbu and Bubur Sumsum. Available from 27 April – 22 May, prices start from RM168 nett and diners are encouraged to reserve 48 hours in advance. To make a reservation or find out more about these offers, please call (60) 3 2723 1188 or email kulal.b&[email protected]
"With the holy month of Ramadhan nearing and the recent extension of the Movement Control Order (MCO), Dahmakan is initiating its own online bazaar to keep the Ramadhan spirit alive. As such, all the meals on Dahmakan are created by its in-house world-class Malaysian chefs, and each chef brings new creations for Ramadhan to the menu. Dahmakan also ensures that customers can have classic kuihs, sirap bandung, teh ais and Yusuf Taiyoob's iconic dates as all Malaysians would agree that Iftar would not be complete without these classic sides and add-ons." Orders here.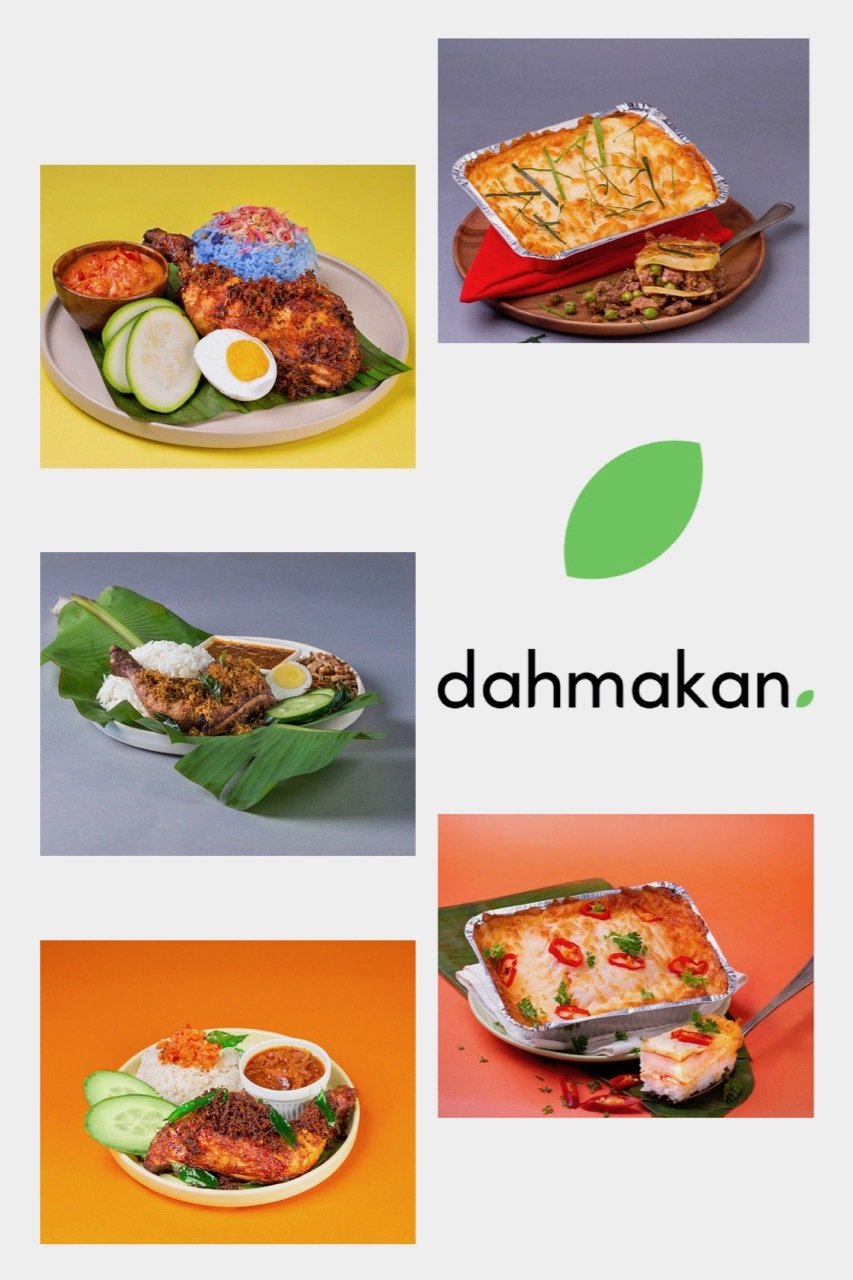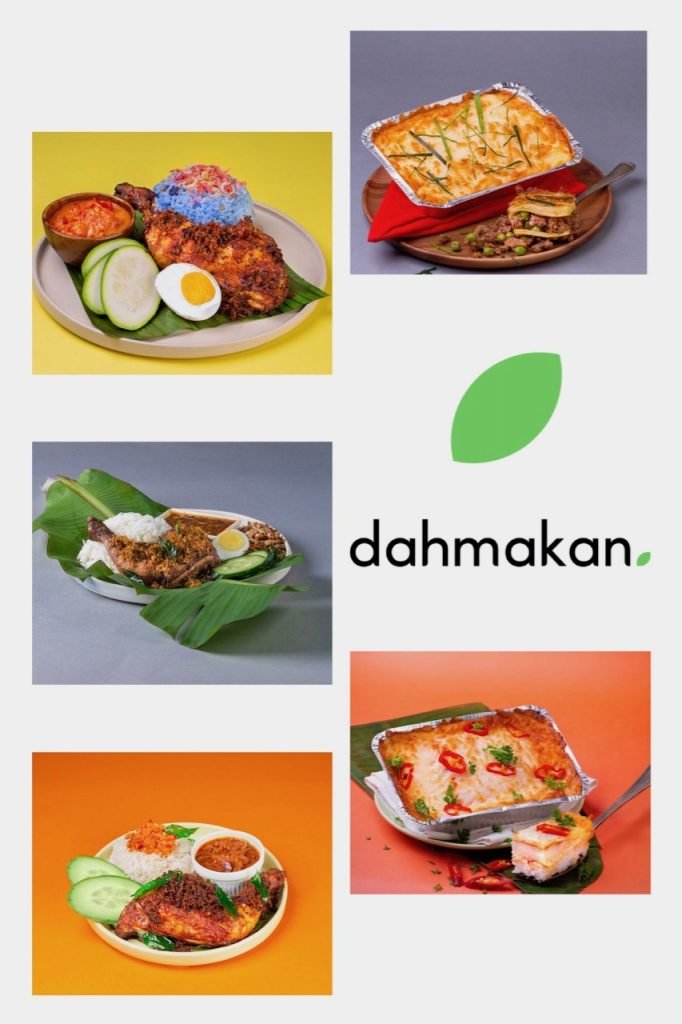 Hawker Hall Bazaar is a cloud kitchen concept that offers Ramadhan meals that are close to Malaysians' hearts. Serving a variety of dishes from authentic spiced fragrant nasi briyani with ayam, daging or kambing to bbq ayam percik. Prices start as low as RM4.50.  Make an order here.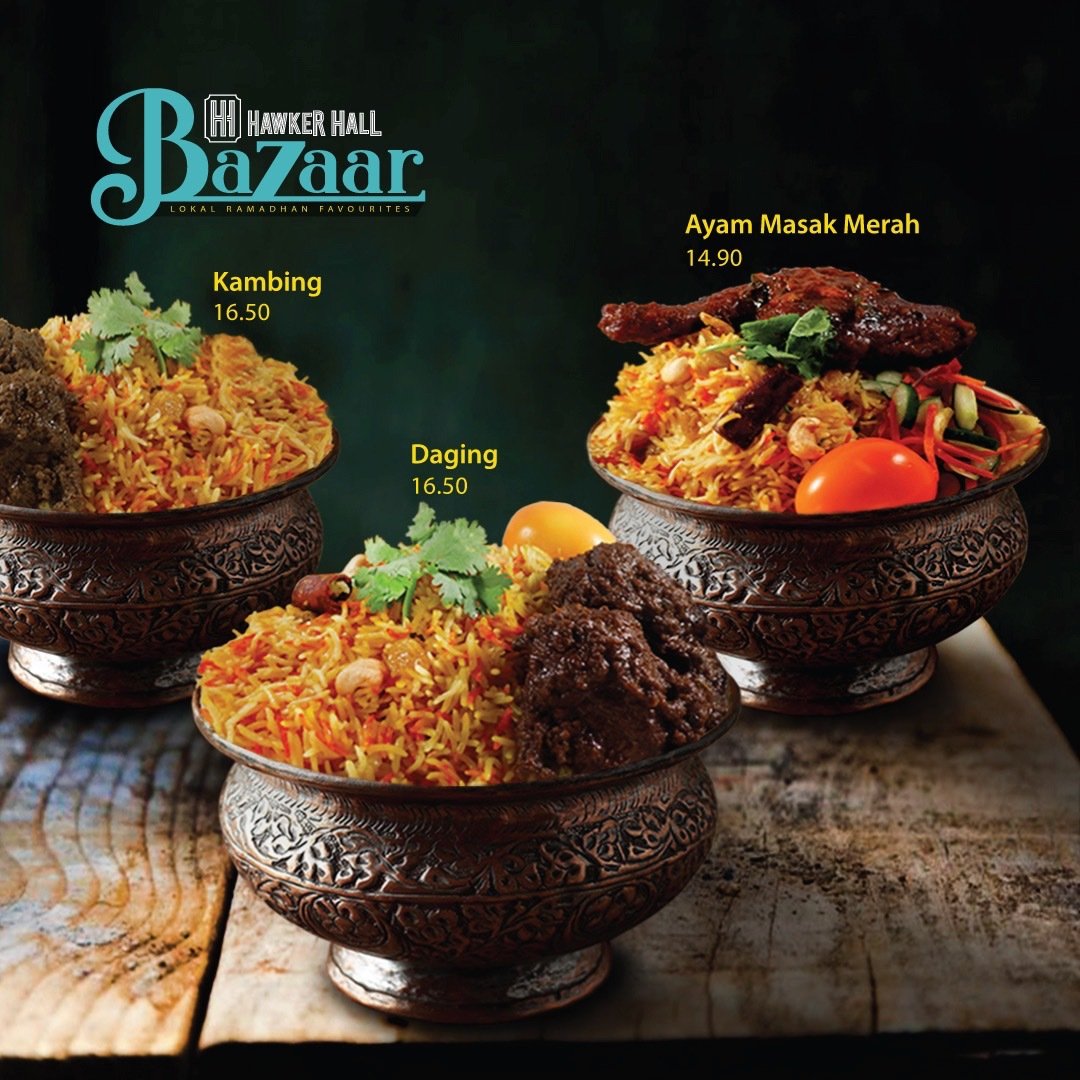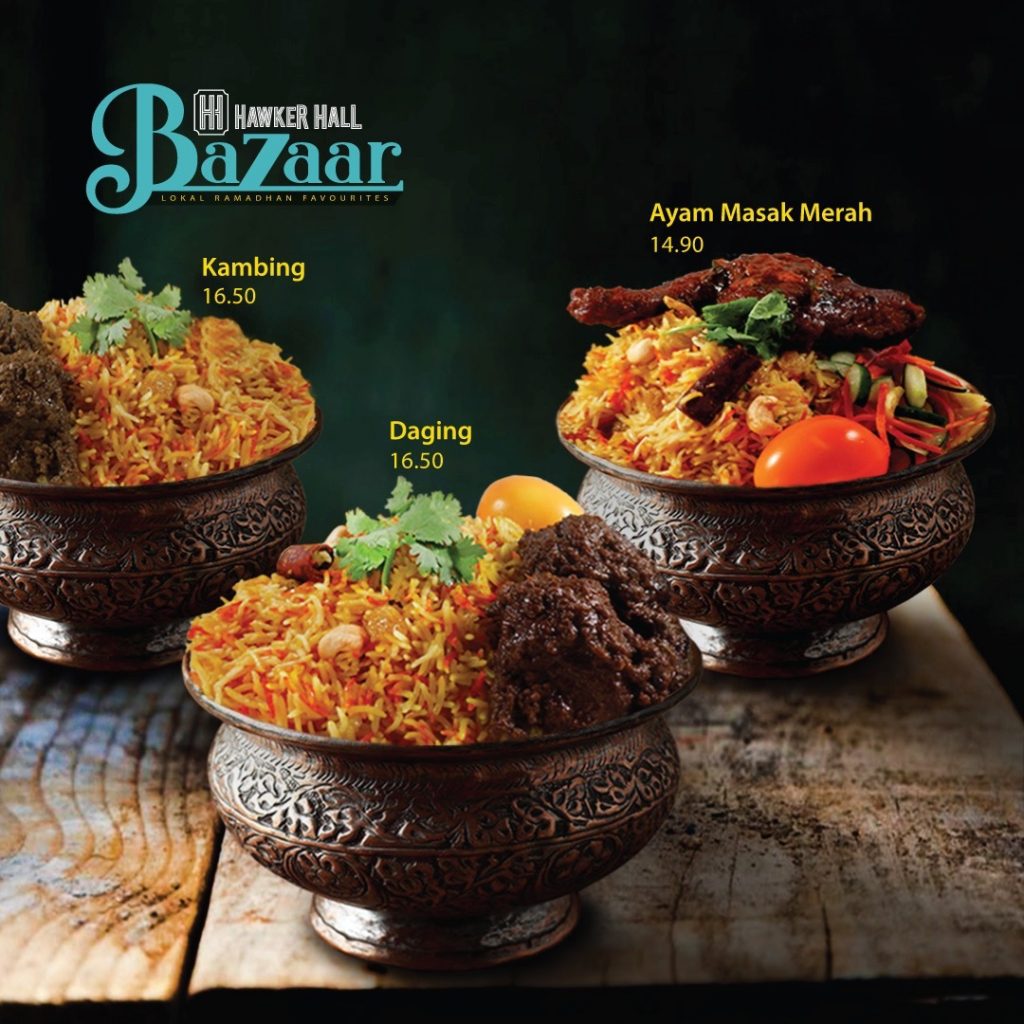 Welcome the blessed month of Ramadan as you savour dishes specially curated by executive sous chef Budiman of Le Méridien Kuala Lumpur. With six curated set menus to choose from, signature highlights include Le Méridien Nasi Minyak Haruman Air Mawar, Bubur Lambuk, Beef Rendang with Coconut Flakes, and Roasted Whole Lamb with Cous Cous and Vegetables. All dishes are prepared 'sous-vide' style, with reheating instructions found here. Available from 24 April to 23 May 2020.
Pick-up and delivery options available via TABLEAPP.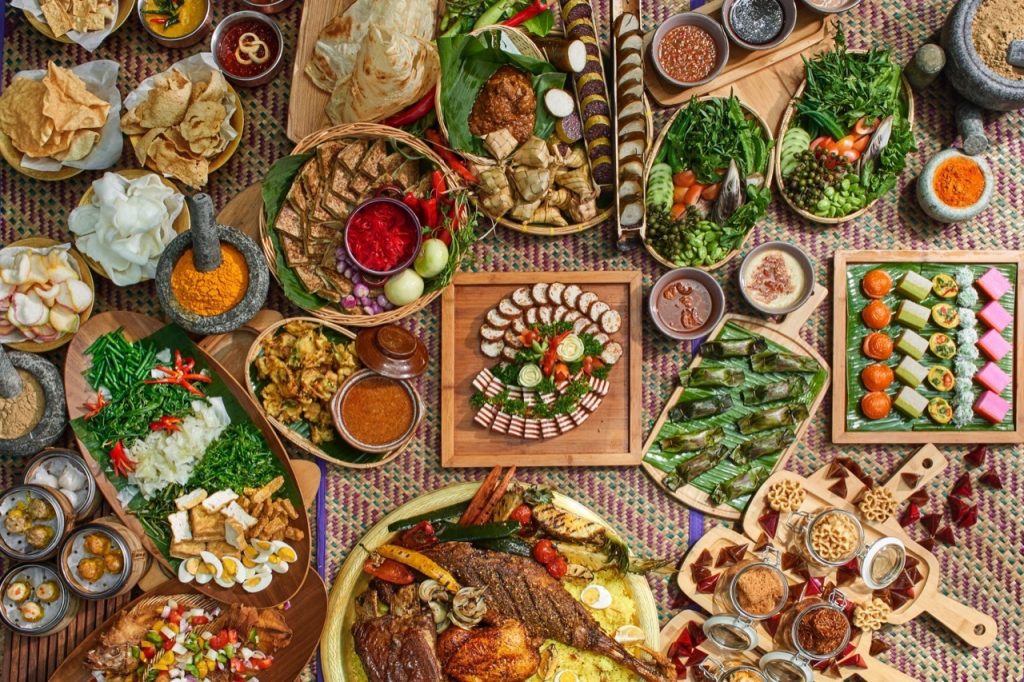 Indulge in a sumptuous buka puasa treat with Southern Rock Seafood's Ramadan Menu Set. Start with Khurma Vanilla Milkshake and Teriyaki Chicken & Beef Skewers (Satay Ayam & Daging). Choices of mains are Lamb Shank with Mash Potatoes & Gravy, Cod Fish & Chips with Mushy Peas, Pan-fried Barramundi with Nasi Lemak or Grilled Vegetables, Roasted Quarter Chicken with Nasi Lemak or, lastly, Tiger Prawn Arrabiata. Finish with Sagu Gula Melaka. Sets are priced at RM48 for 1 pax or RM88 for 2 pax. Make takeaway and delivery orders by 6 pm by calling +603 2856 2016 or +6 012 209 6484. More information here.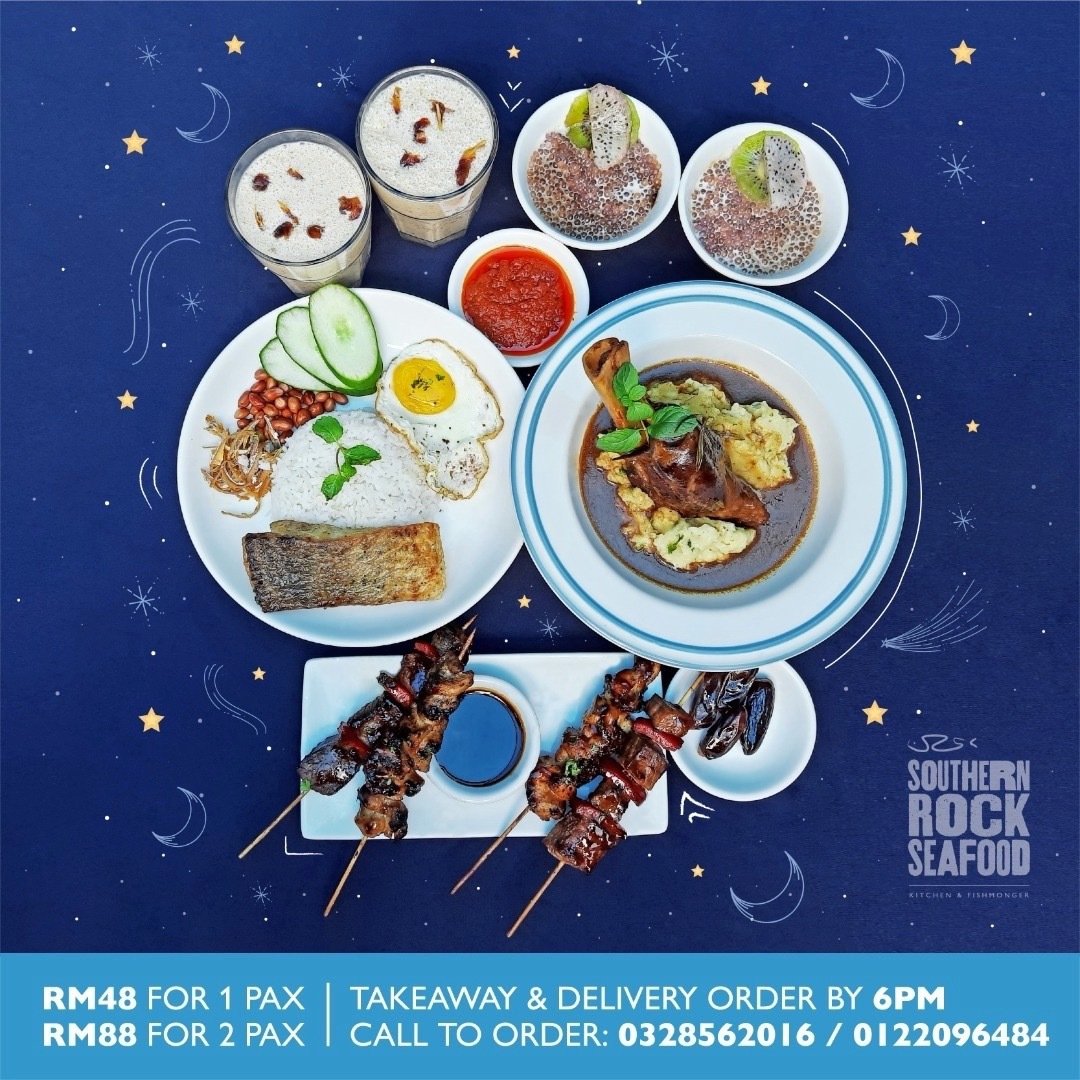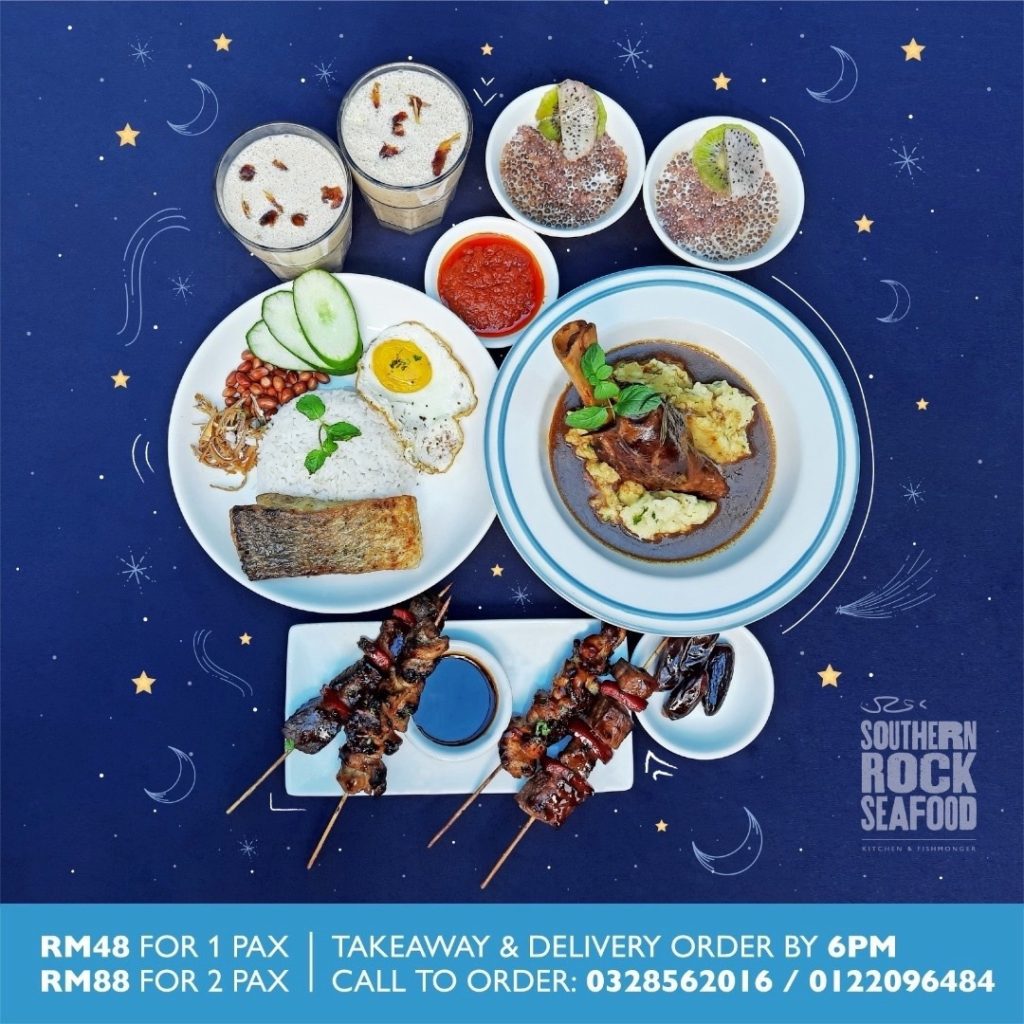 Savour authentic cultural flavours at home with the family through The Resort Café's Bazaar-To-Go menu with over 70 traditional and speciality dishes. Indulge in the Selera Kampung Set Menu which offers various selections to satisfy your family's cravings, or choose from the a la carte menu consisting of chef's signature dishes. Prices range between RM18 and RM998. More info: Phone: +60 3 7495 2009 or WhatsApp +6019-381 5568.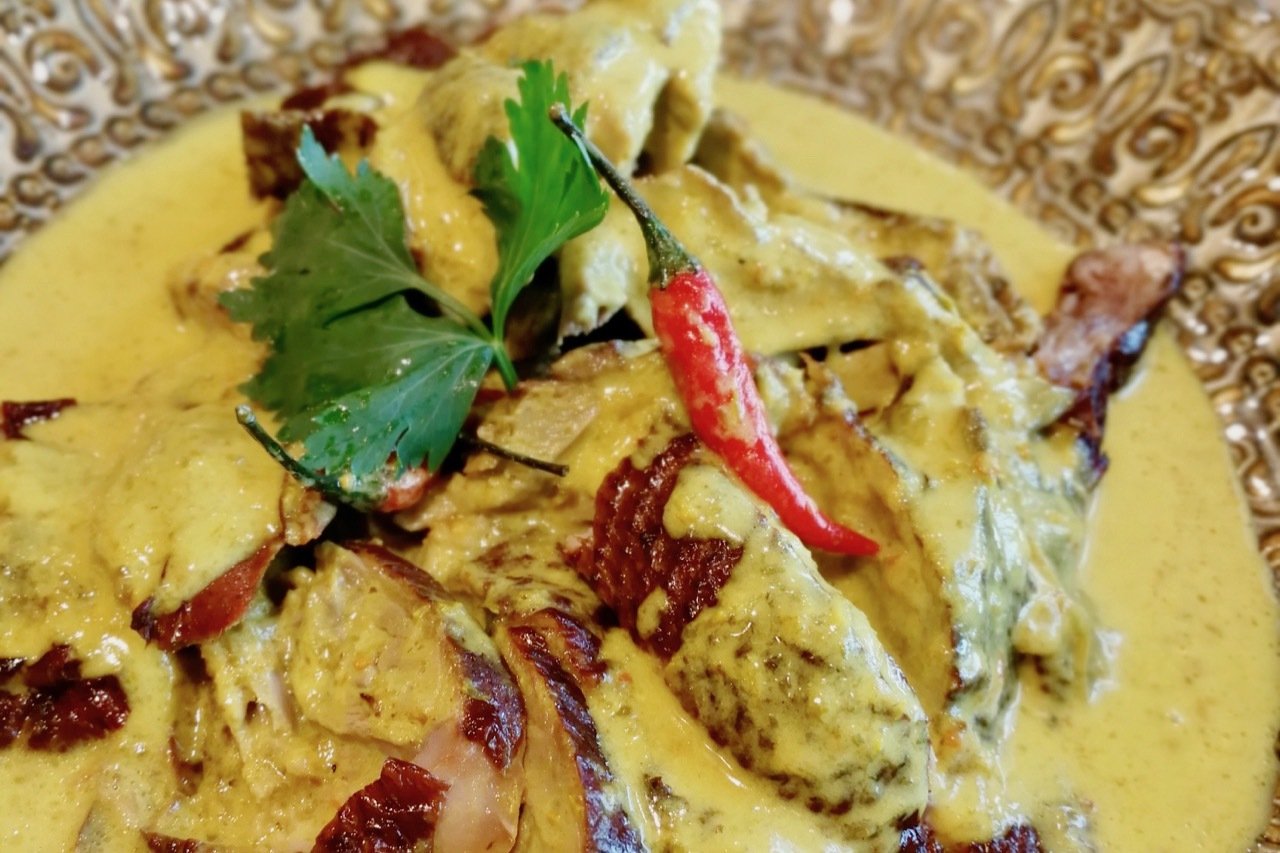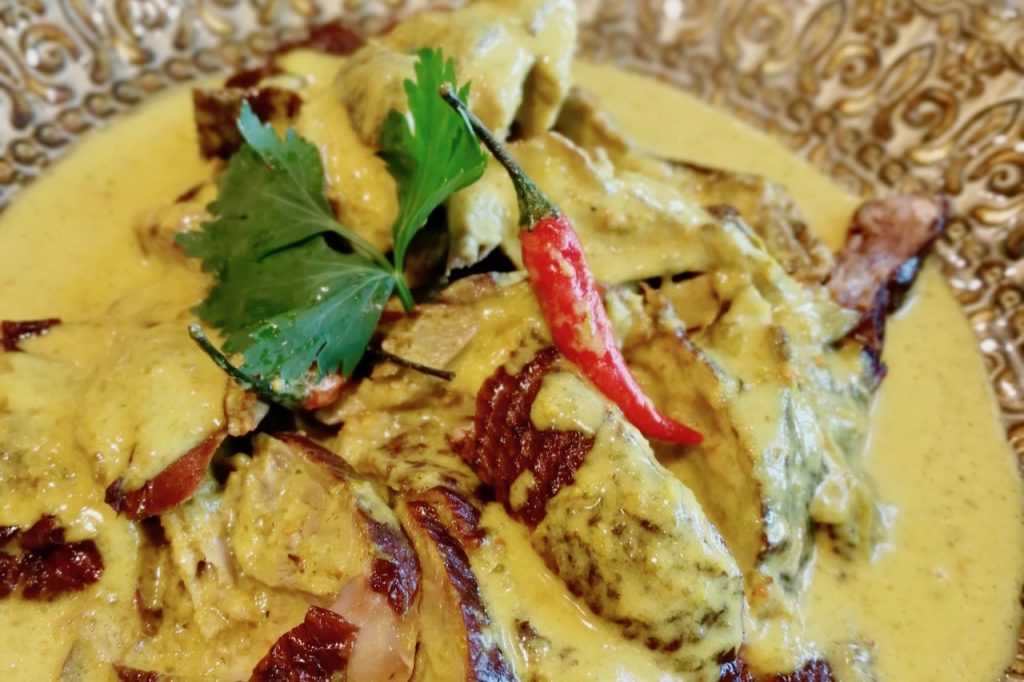 Embark on a vibrant and delectable culinary journey featuring quintessential nenek kampung specialities perfected over the generations and now curated by The Ritz-Carlton Kuala Lumpur chefs. Embrace the spirit of the festive month with the rich culinary heritage of Malay cuisine in the comfort of your own home. For more information click here.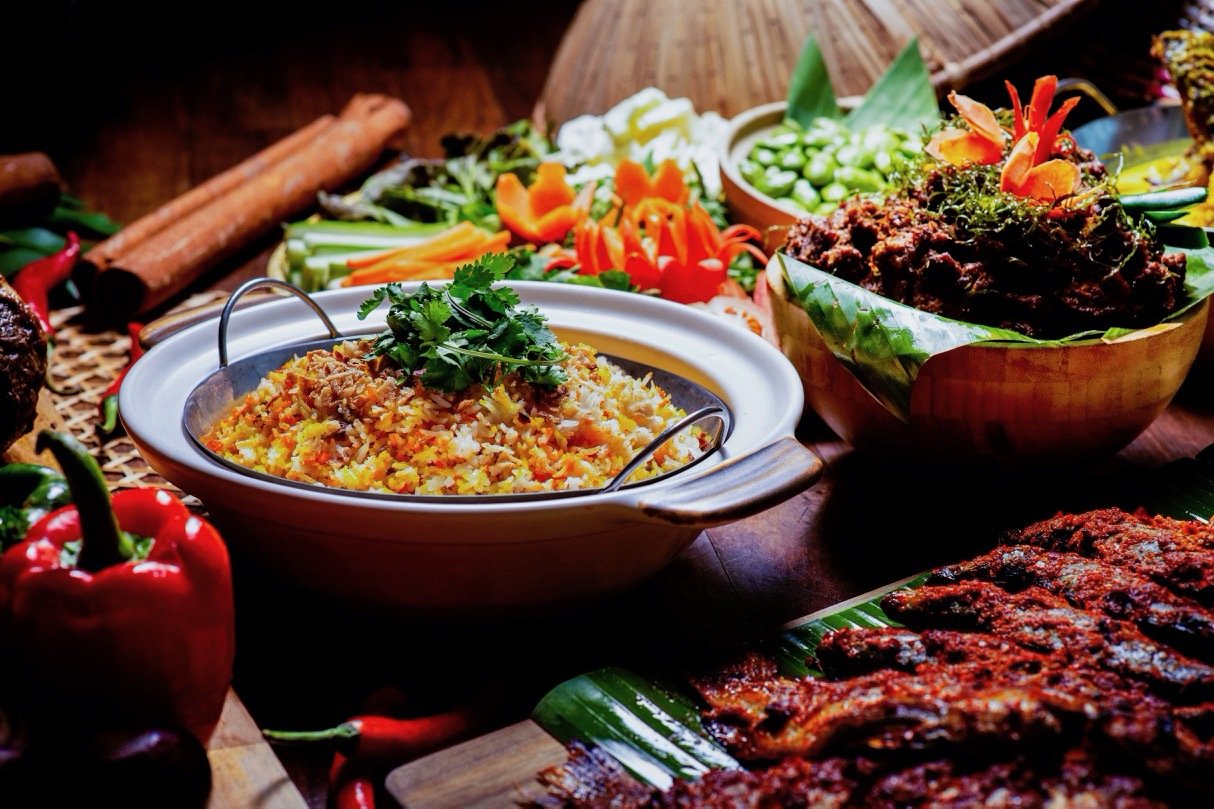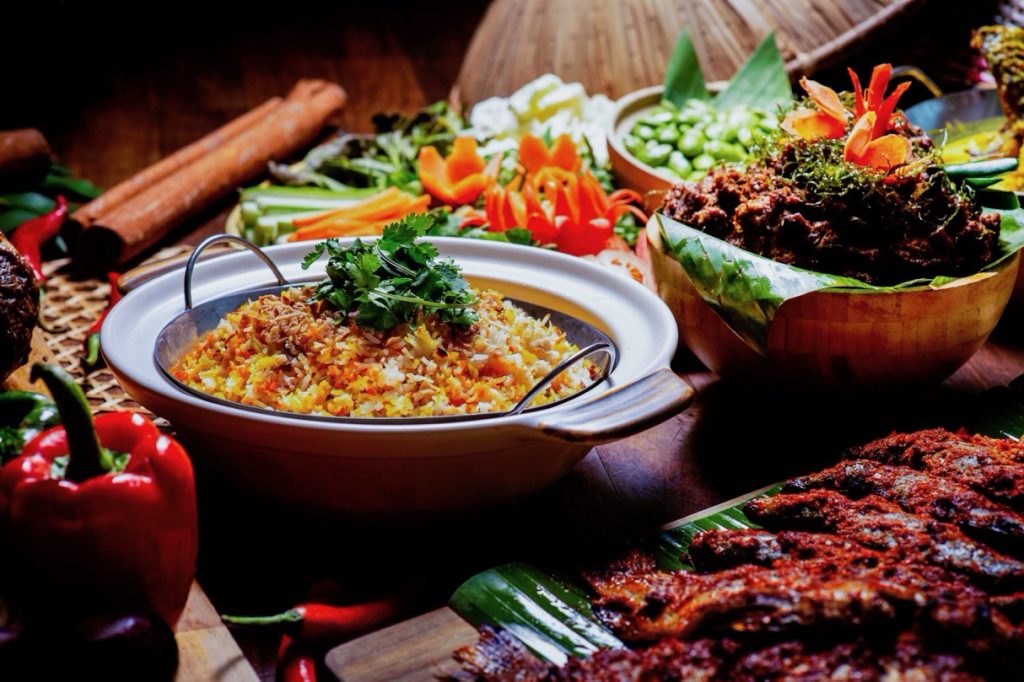 This festive season, stay home and enjoy your favourite classic Malay recipes from around Malaysia prepared specially from our Contango Kitchen delivered straight to your doorstep as we bring the Majestic Festive dining to you. Find more information here.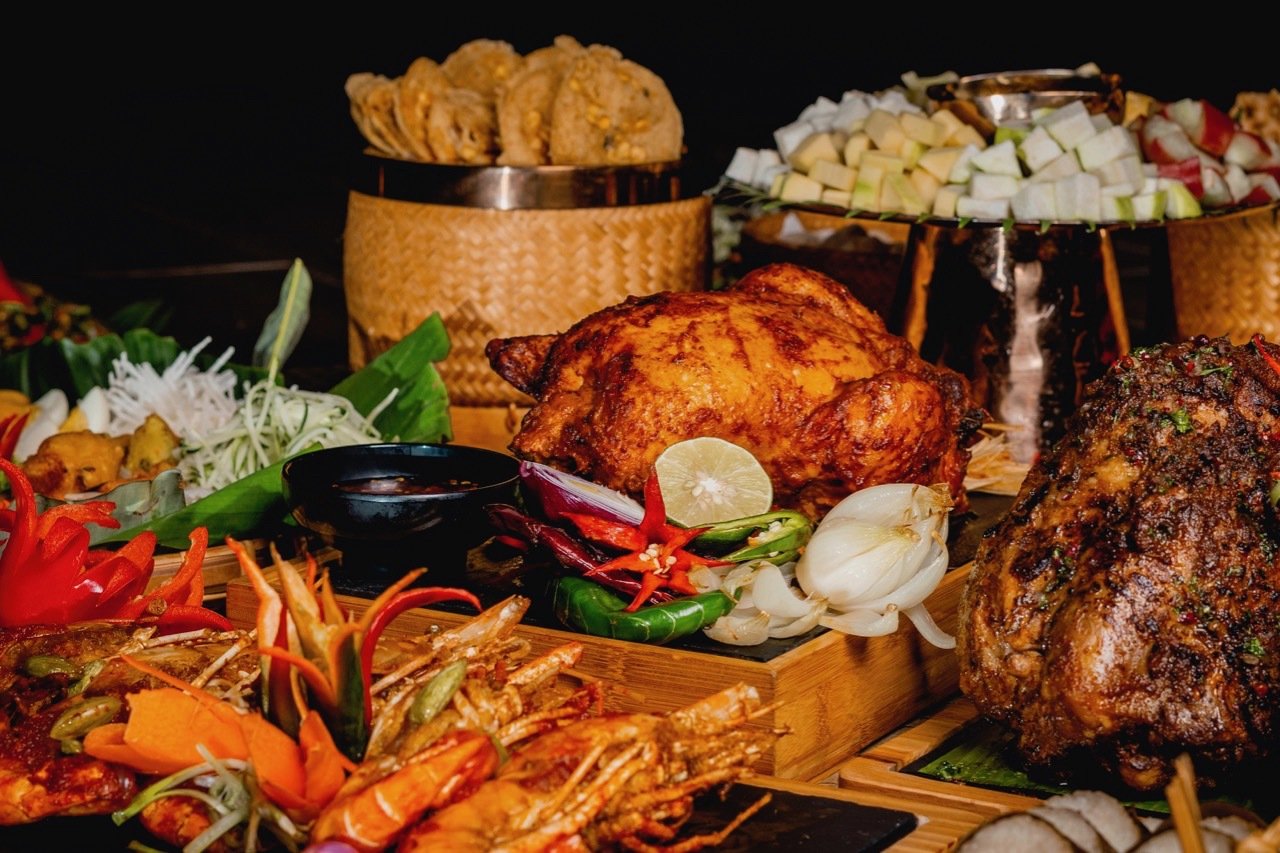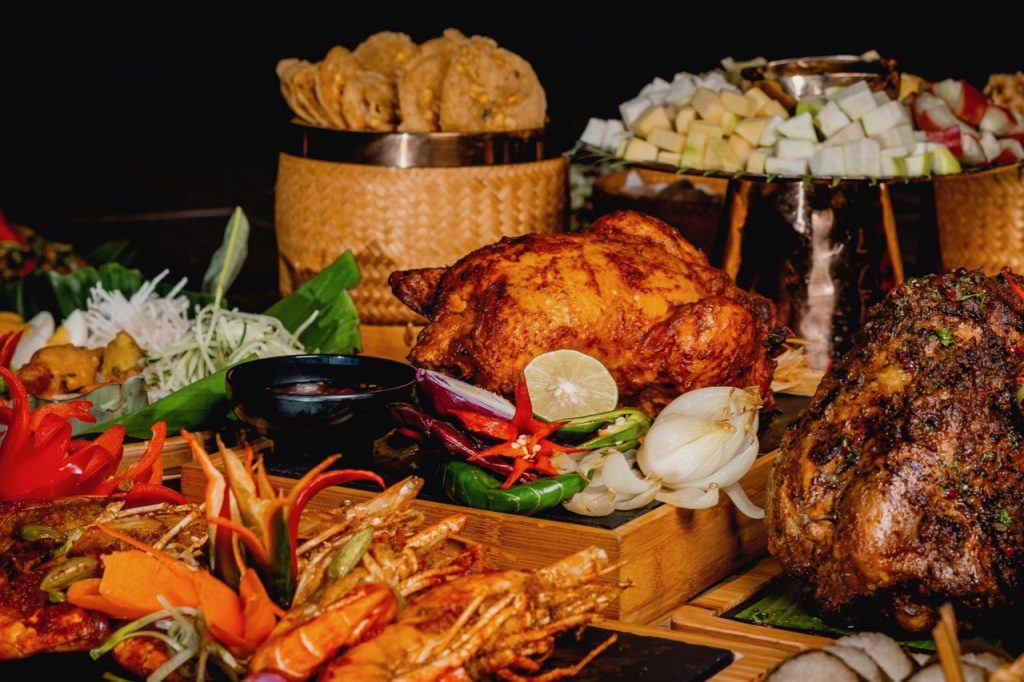 As you continue to stay at home and stay safe this festive season, indulge in authentic dining featuring traditional Malay cuisine and food specialities with our Stripes Festive Delivery. Find it here.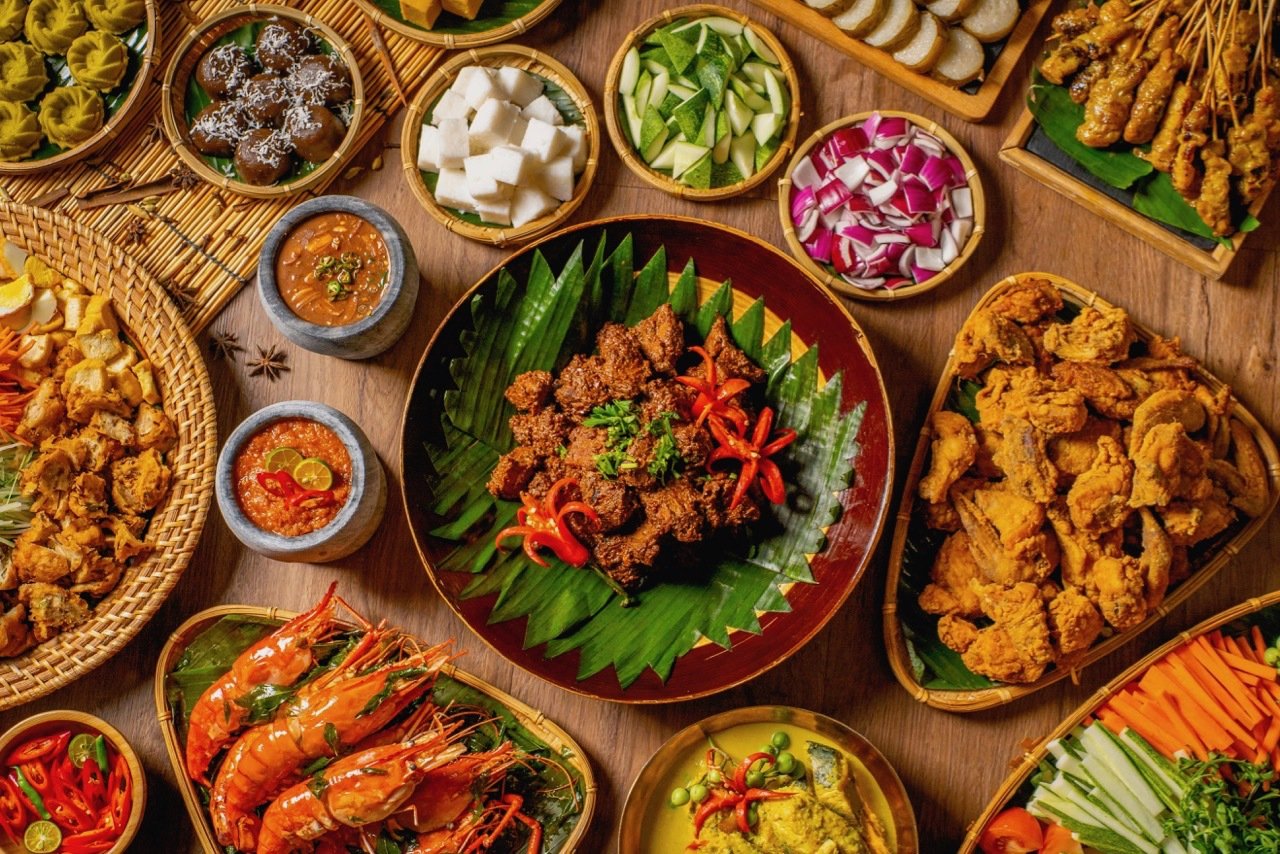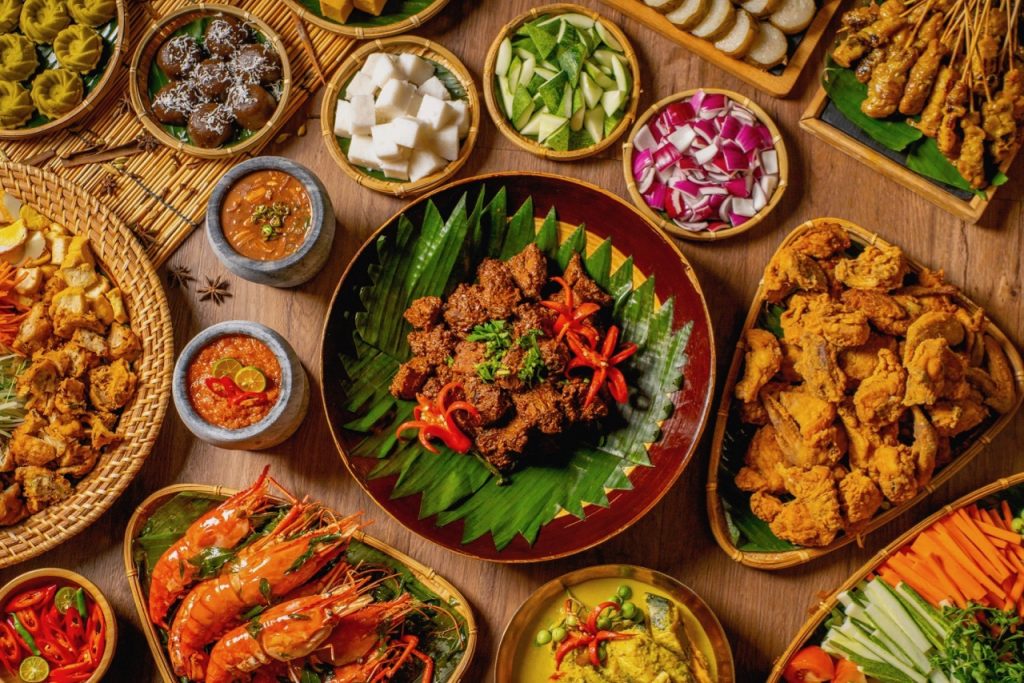 This festive season, stay home and bring Tok Wan's Traditional Recipes directly to your doorstep. Enjoy local authentic dishes with our Hello AC! Festive Delivery. More information here.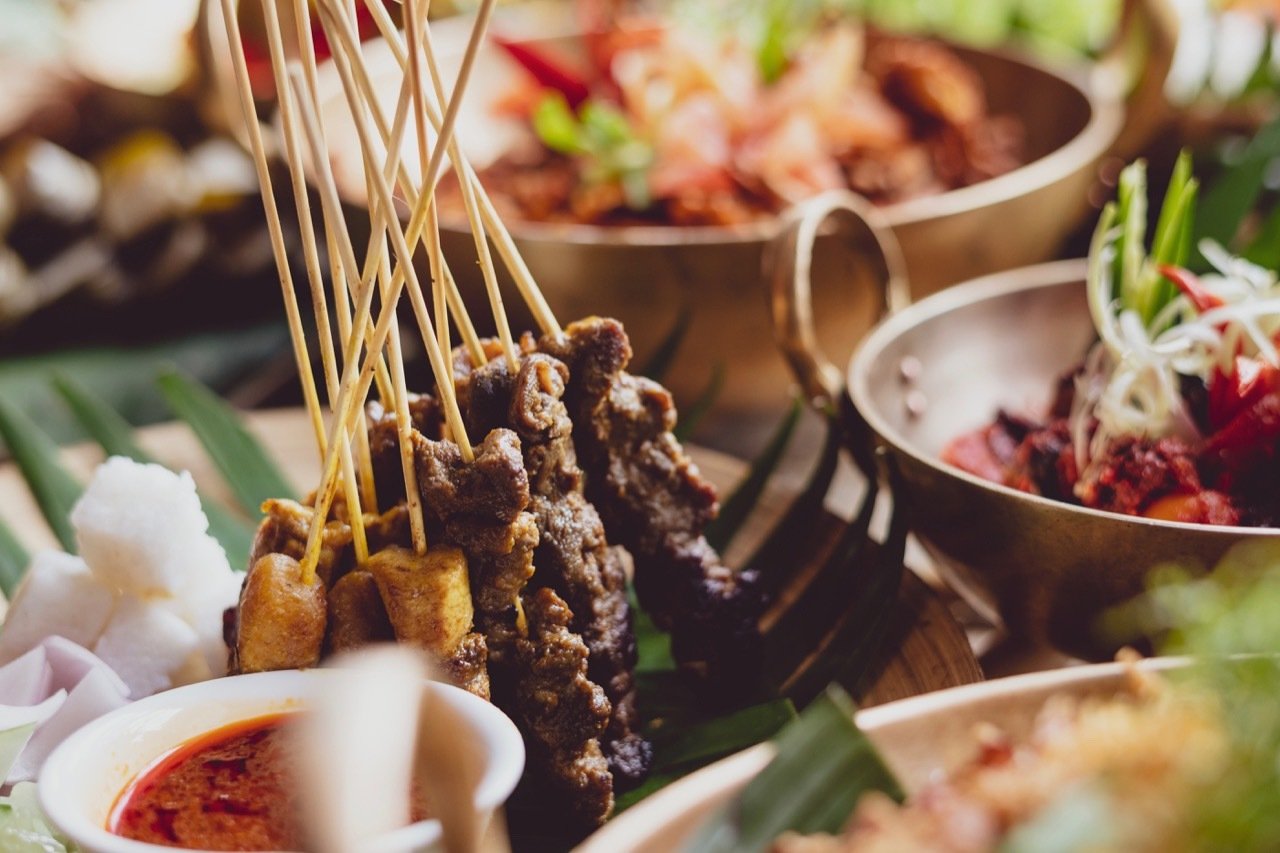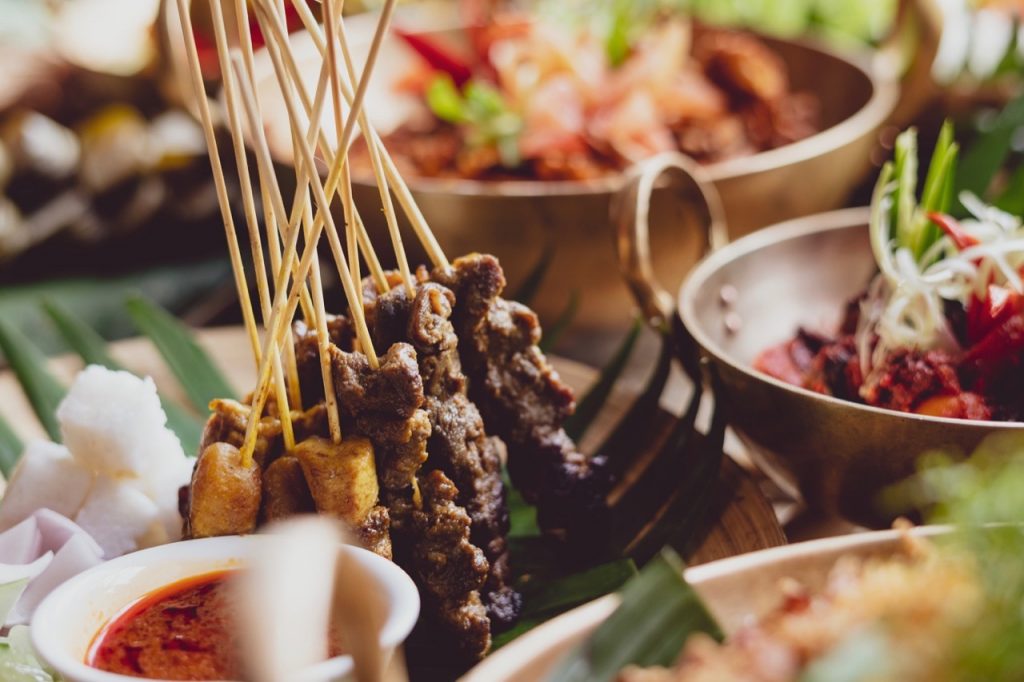 Traders KL understands the challenges faced with providing awesome meals for yourself and your loved ones at home. They are here for you, easing your challenges with Selera Kampung delights. Must-tries are the Signature Crab Briyani, Grilled Seafood, Ayam Percik and many more kampung favourites from the Selera Kampung menu available till 24 May 2020. More information here.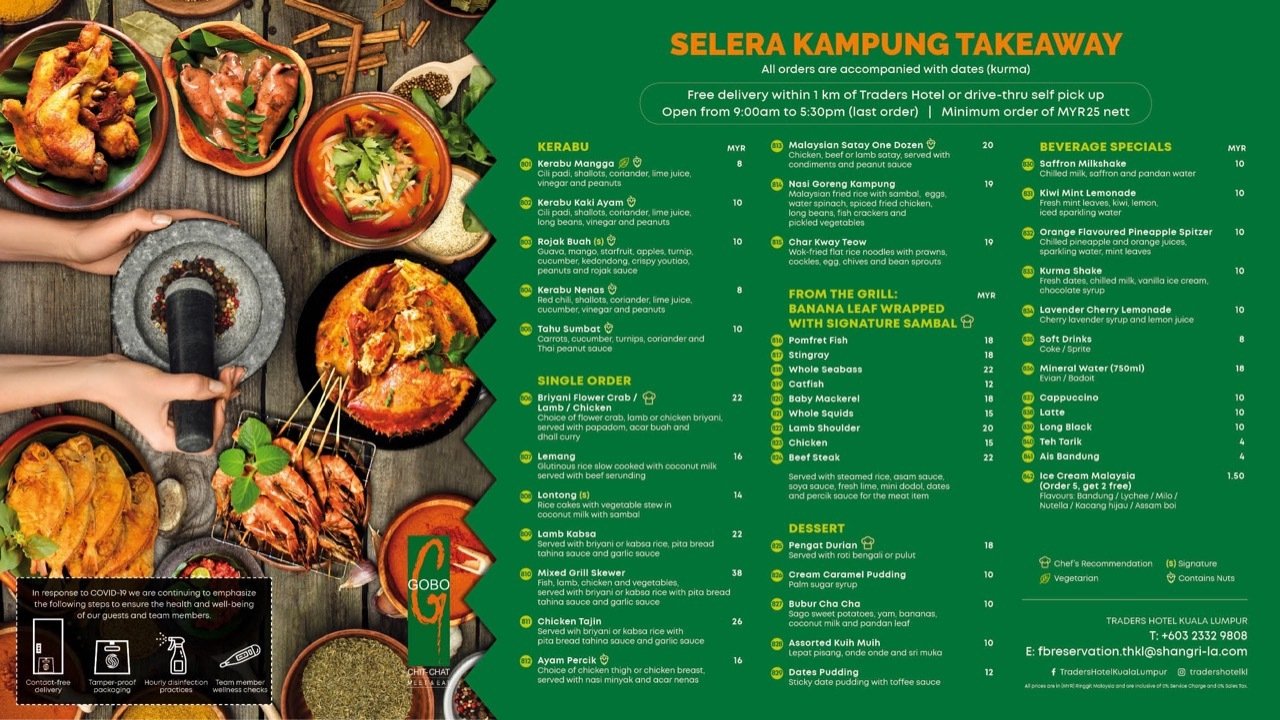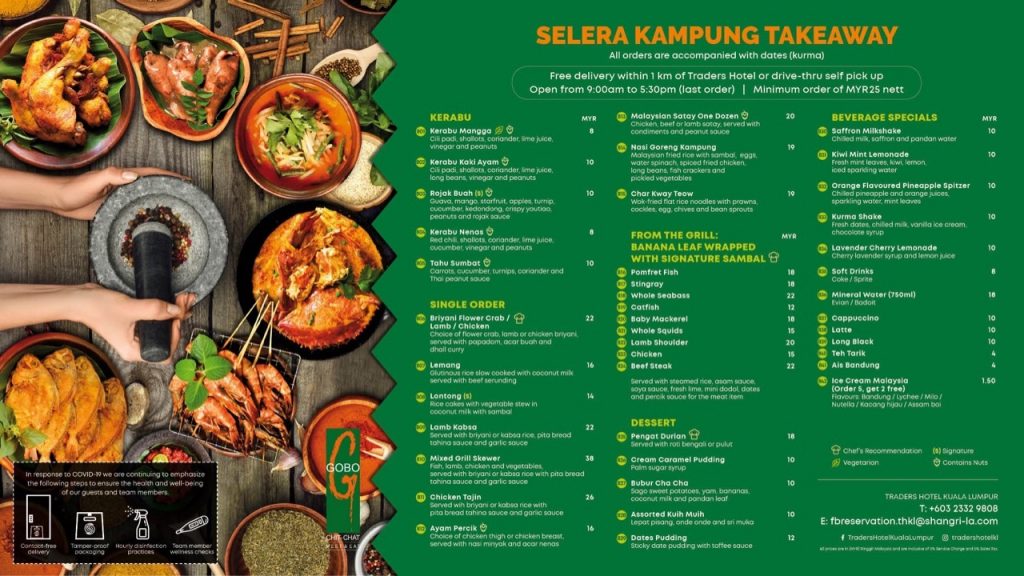 Taste the warmth and homeliness of our local heritage with Botanica + Co's seasonal special: Selera Kampung – Taste of the Village, a delicious menu put together by Chef Chuan's culinary team brings forth an exchange of recipes passed down generations, and perfected in our kitchen. Available for a full month and every day for takeaway from our outlet in Alila Bangsar, or by delivery here.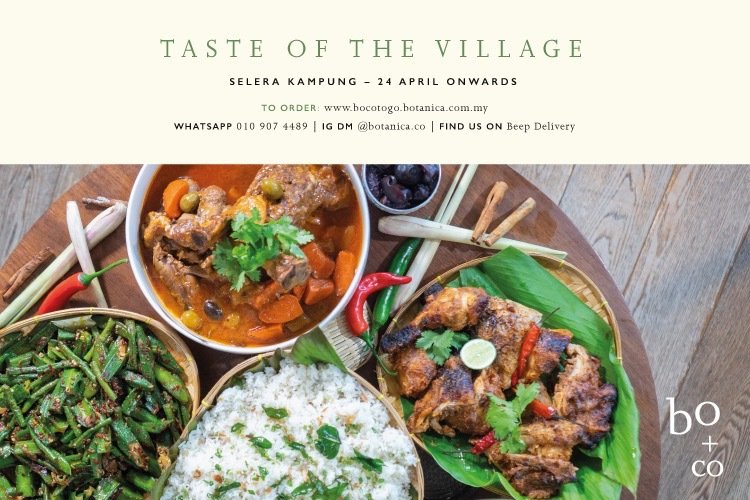 InterContinental Kuala Lumpur offers two sets of Buffet in a Box that consist of appetisers, soup, main course, dessert and two bottles of chilled juice, priced at RM 55 and RM 80 for two persons. Light eaters may opt for the Meal Box Set, it consists of a meat dish, vegetables, steamed white rice, kurma and a bottle of chilled juice, priced from RM 20 per person. There is also a vibrant selection of ala carte break fast delicacies including Bubur Lambuk, Malaysian Oxtail Soup, Rendang, Murtabak, Kebab, Kueh Ketayap and many more. Apart from that, Sahur Set is also available, priced from RM 20 for one person, the set includes sumptuous dishes such as Malaysian Oxtail Soup, Daging Goreng Berempah, Kari Ayam, Kobis Goreng and many more. Sets come with steamed white rice, fruits and kurma. Orders here.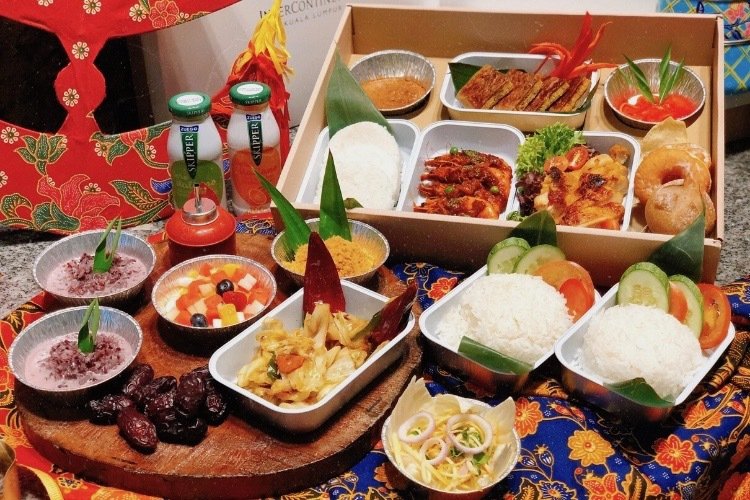 Do you have any leads for great food to celebrate the Festive Month Kuala Lumpur 2020? If yes, drop us a comment below.
Find more restaurants in KL offering take away and food delivery over the MCO here, and read up on food safety during COVID-19 here. Also, stay up-to-date on the latest happenings on KL's food scene here.