MCO Food Delivery
Monica Tindall
There's no doubt that we're getting tired of our own cooking. While some seem to have turned into master chefs during the coronavirus pandemic, we're just producing the same old things over and over again. We were blessed before the MCO with an abundance of food choices in KL. As the Movement Control Order extends, more kitchens are reopening to offer takeaway or delivery, increasing the alternatives for variety in meals once again. Today we take delight in Sofitel Kuala Lumpur Damansara's takeaway menu.
MCO Food Delivery
Sofitel Kuala Lumpur Damansara's MCO food delivery and takeaway menu focuses on western cuisine with French flair. You'll find salads, burgers, sandwiches, pasta, main courses, cheese, bread and sweets.
Pasta
Two fantastic dishes that can be enjoyed straight away or frozen and kept for an easy and tasty dinner at a later date are the Salmon Spinach Lasagna (RM42) and the Potato Gnocchi (RM68). As you'd expect from Sofitel, these are no simple homestyle recipes but rather gourmet curations with high-quality ingredients.
The former gives the Italian classic a bit of a healthy spin with plentiful spinach and salmon layered between green lasagna sheets. Bechamel and tomato sauces provide moisture and additional flavour while still keeping things feeling light and tasty. The gnocchi, however, is a decadent mound of soft potato pillows generously coasted in a mushroom cream. Baby morels, hazelnuts and truffle oil raise the bar making this a dish not to be missed.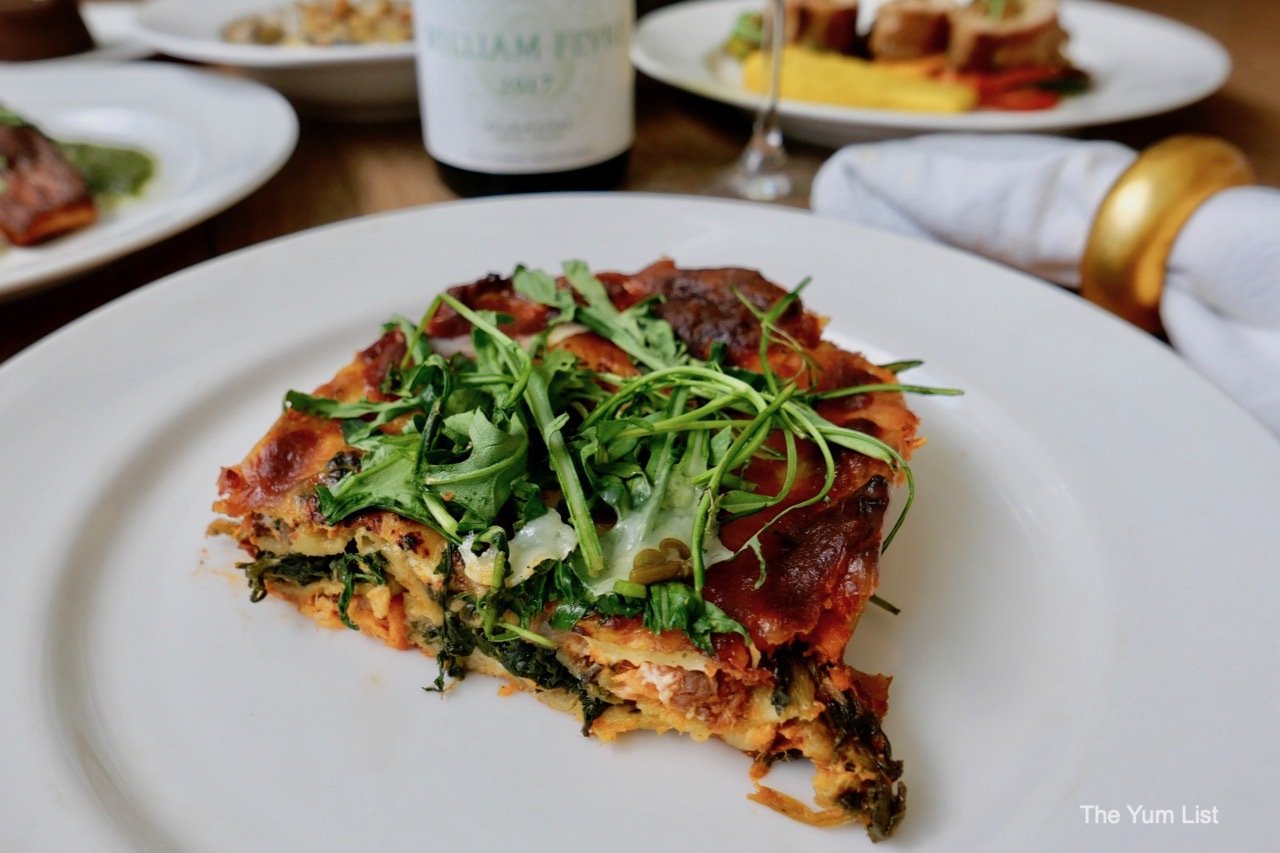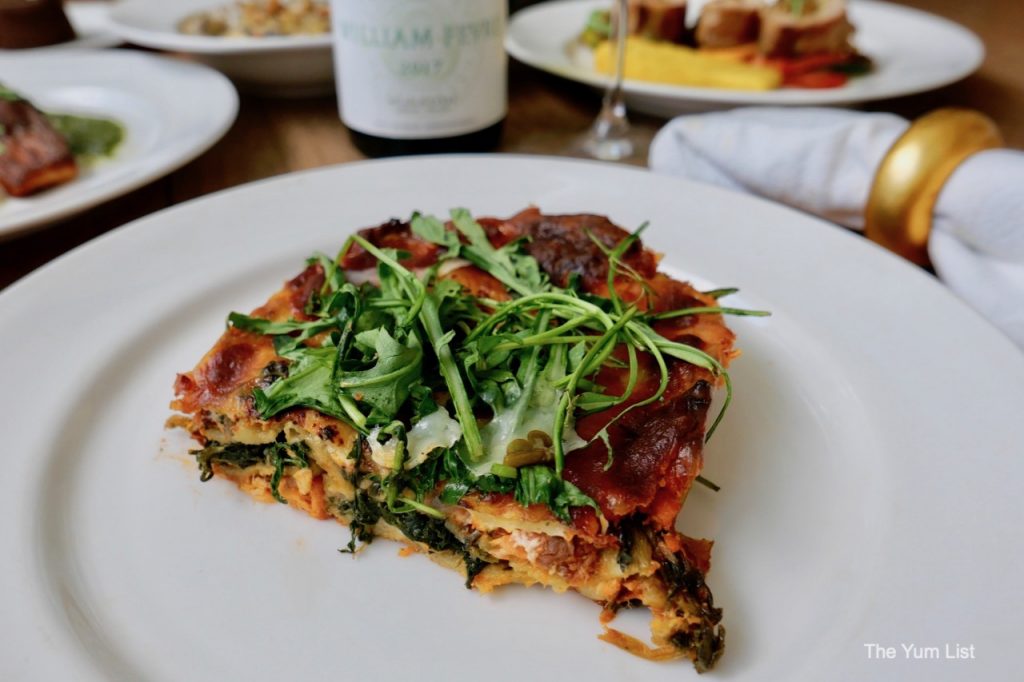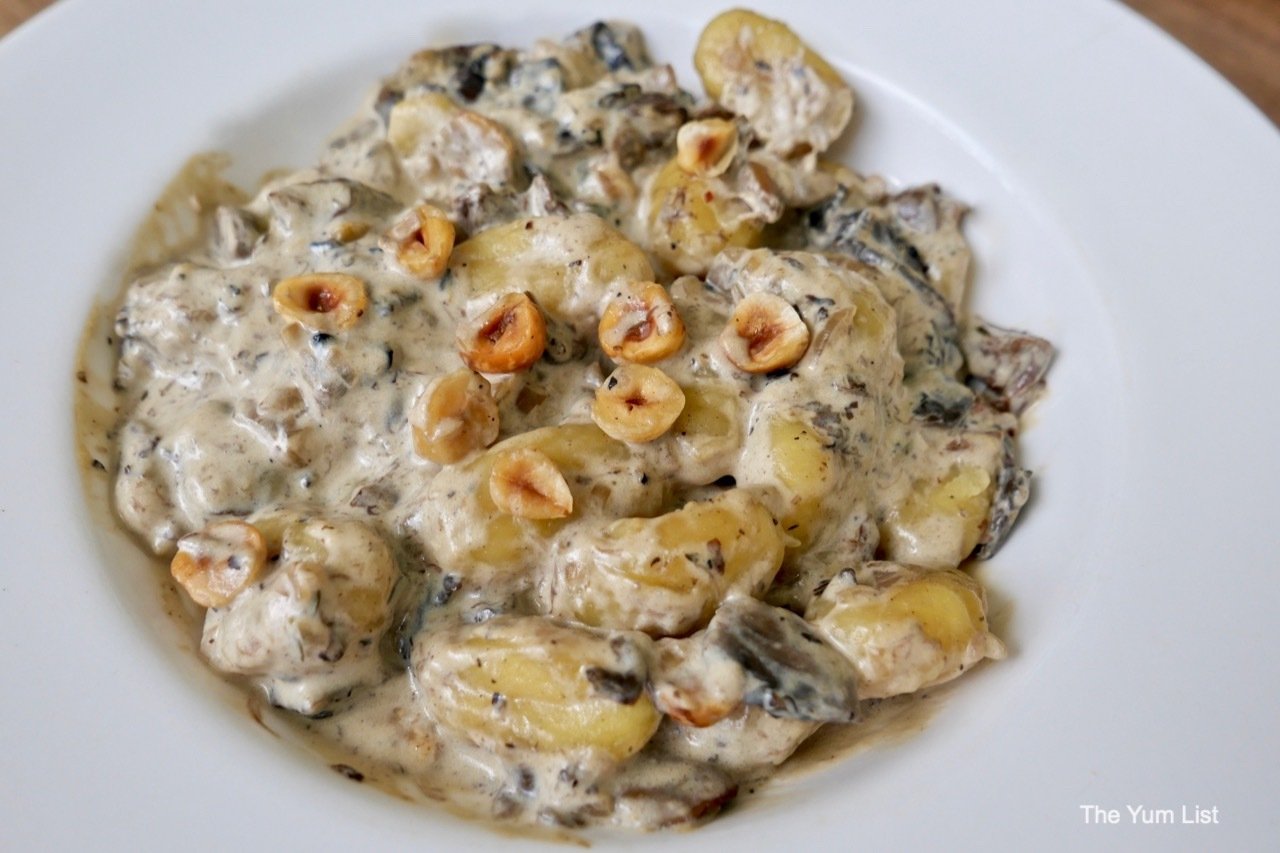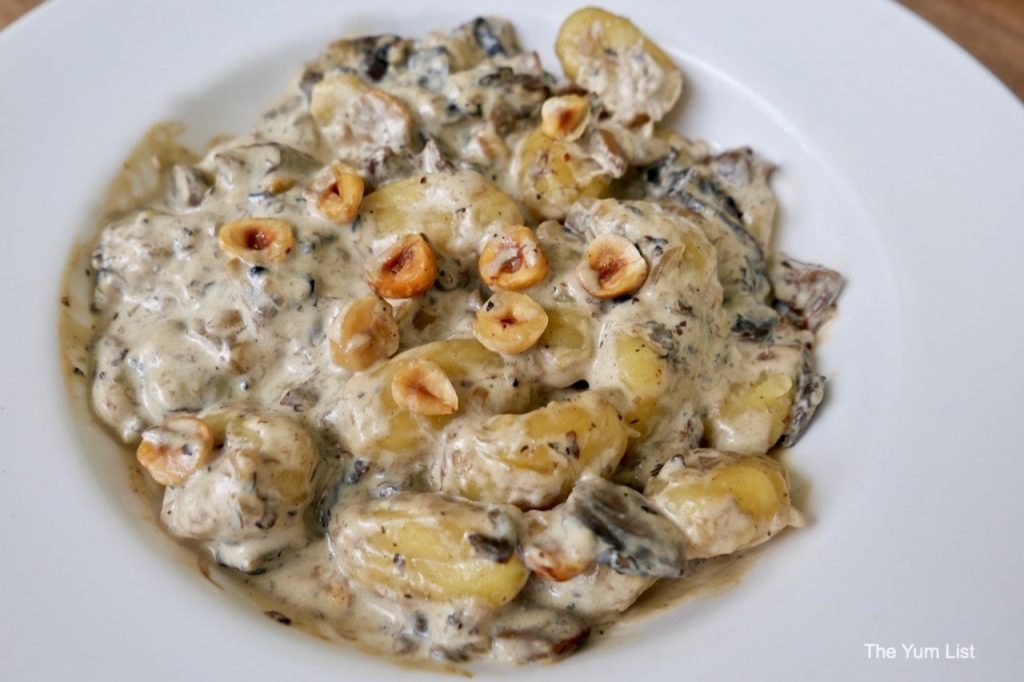 Mains
If you're wanting to impress or show gratitude to someone special, the mains on Sofitel's delivery menu are worth a second look. Provençal Chicken Roll (RM85) captures the flavours of Provence with its combo of aromatic herbs and tomatoes. A trio of spools is laid atop vegetable tian, with capsicum pudding and pesto sauce as sides.
The Pan-fried Salmon Steak (RM98), a true crowd-pleaser, is ever so elegant in its presentation with black olives, mashed potatoes, ratatouille and pesto sauce. The skin remains crisp and the flesh moist despite being transported from one side of town to the other. Loved this.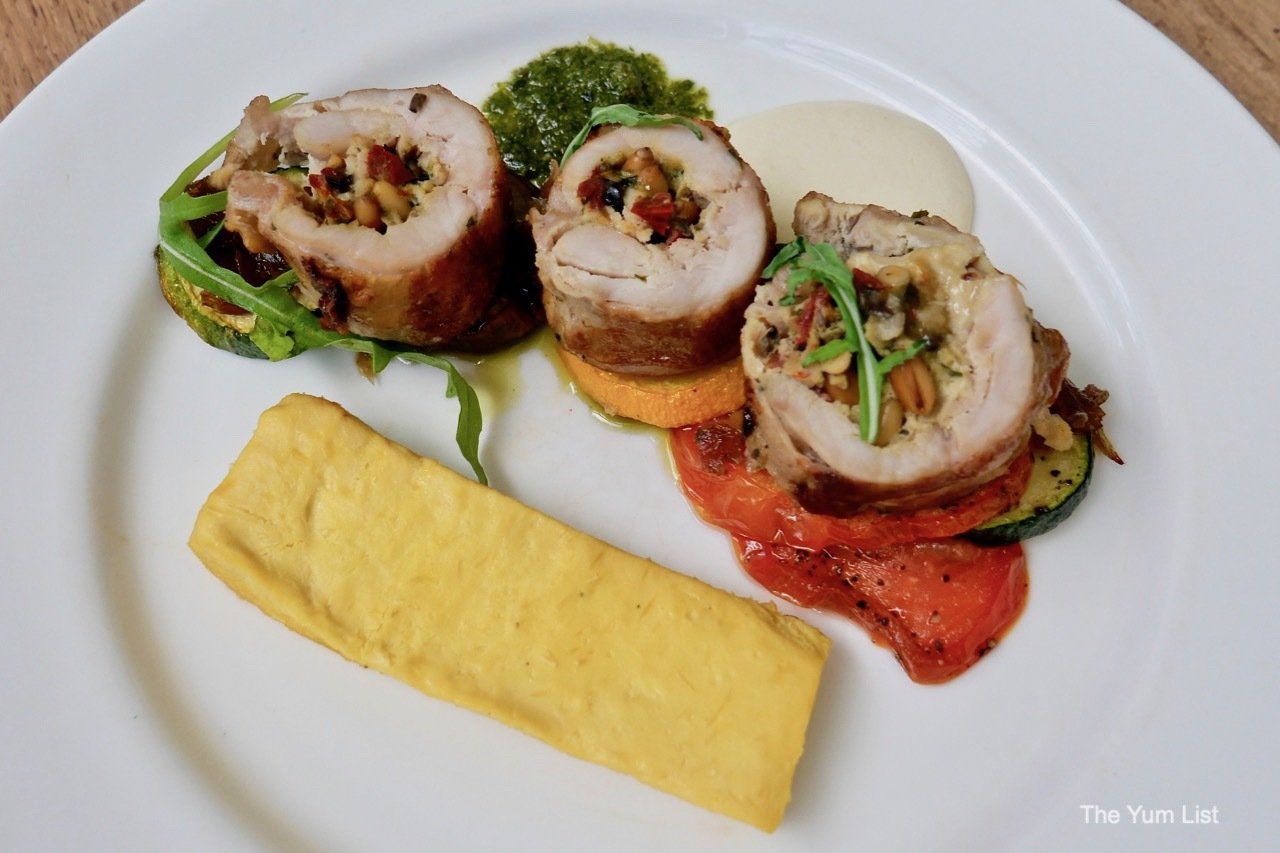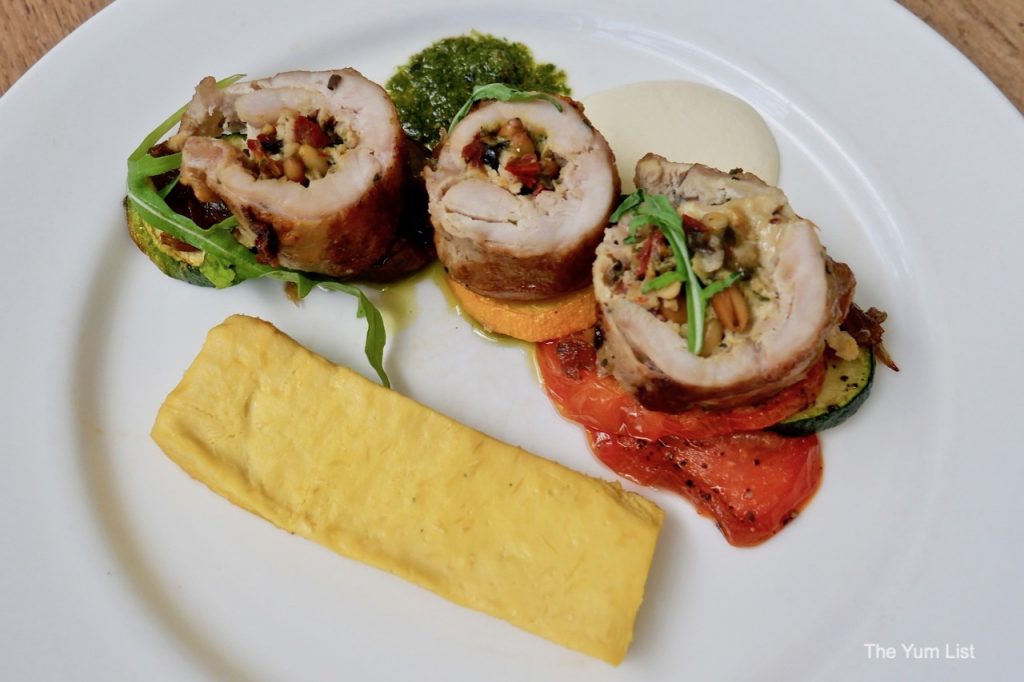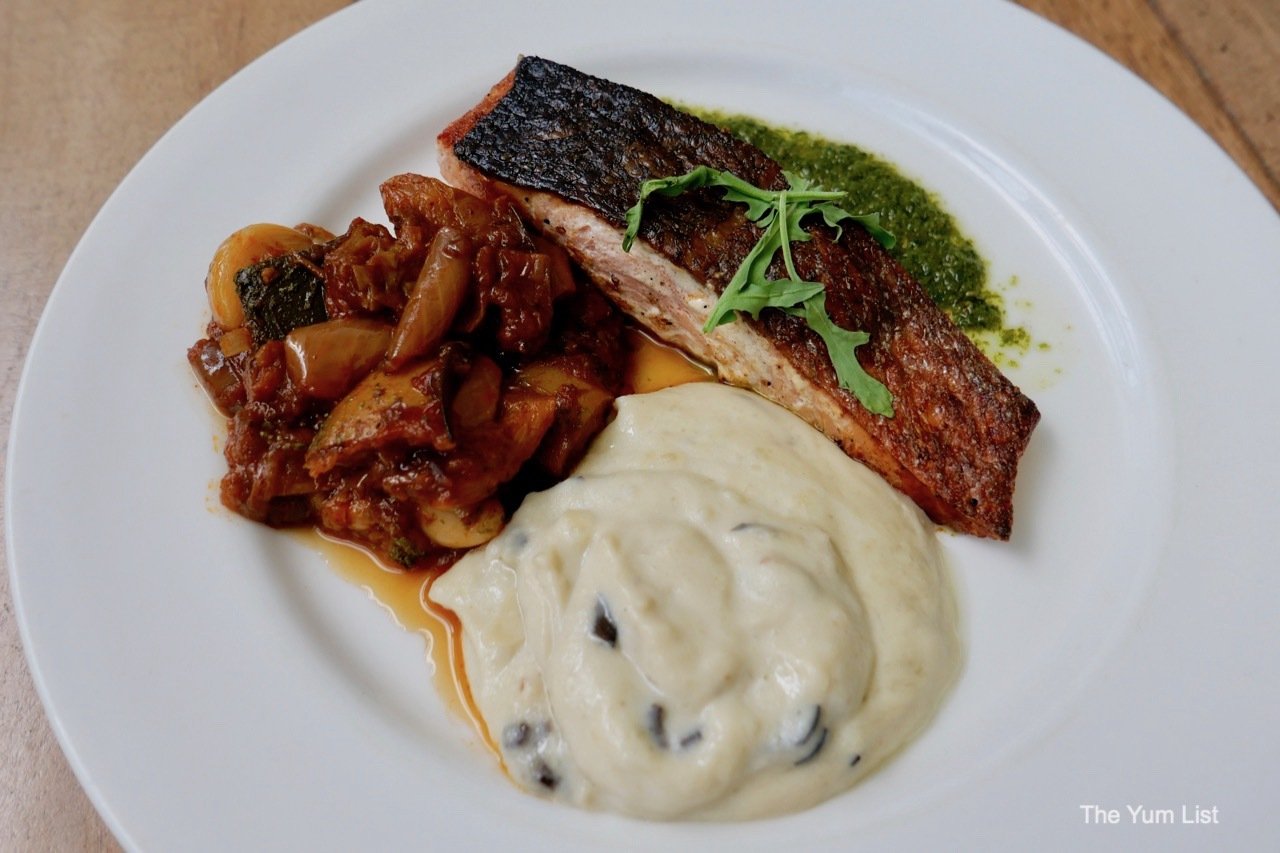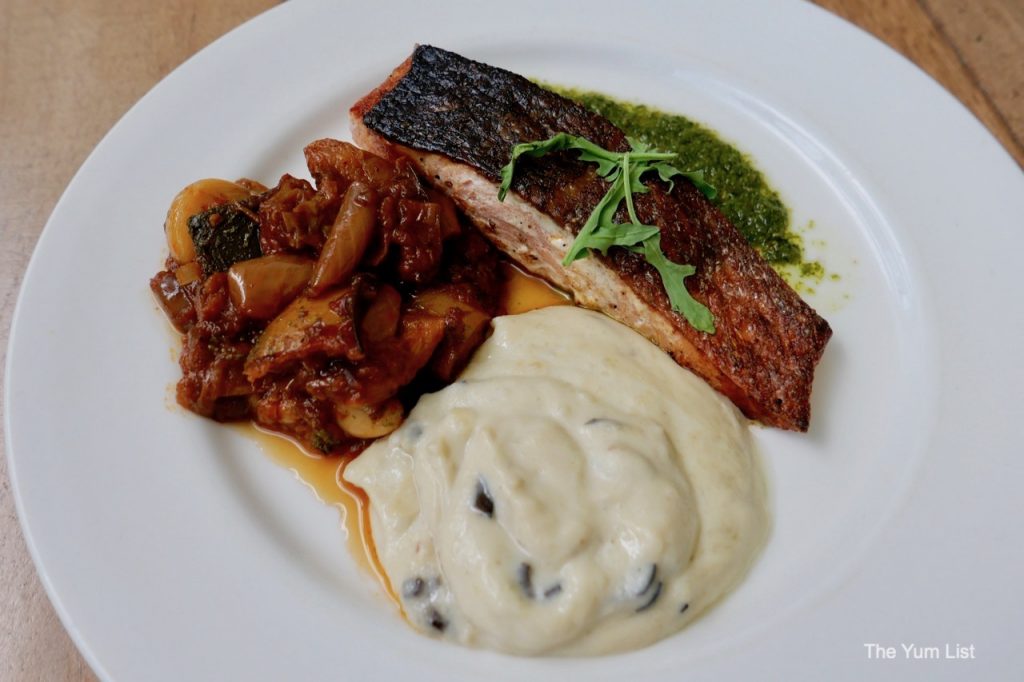 Dessert
With a pastry chef known for his superb sweets, it would be remiss to forgo dessert. Just one to share is enough to bring happiness to any day. I highly recommend the Jivara & Passion Fruit Mousse Cake (RM18). Sweet and tangy, aerated and smooth, it disappears rather quickly but satisfies all the same.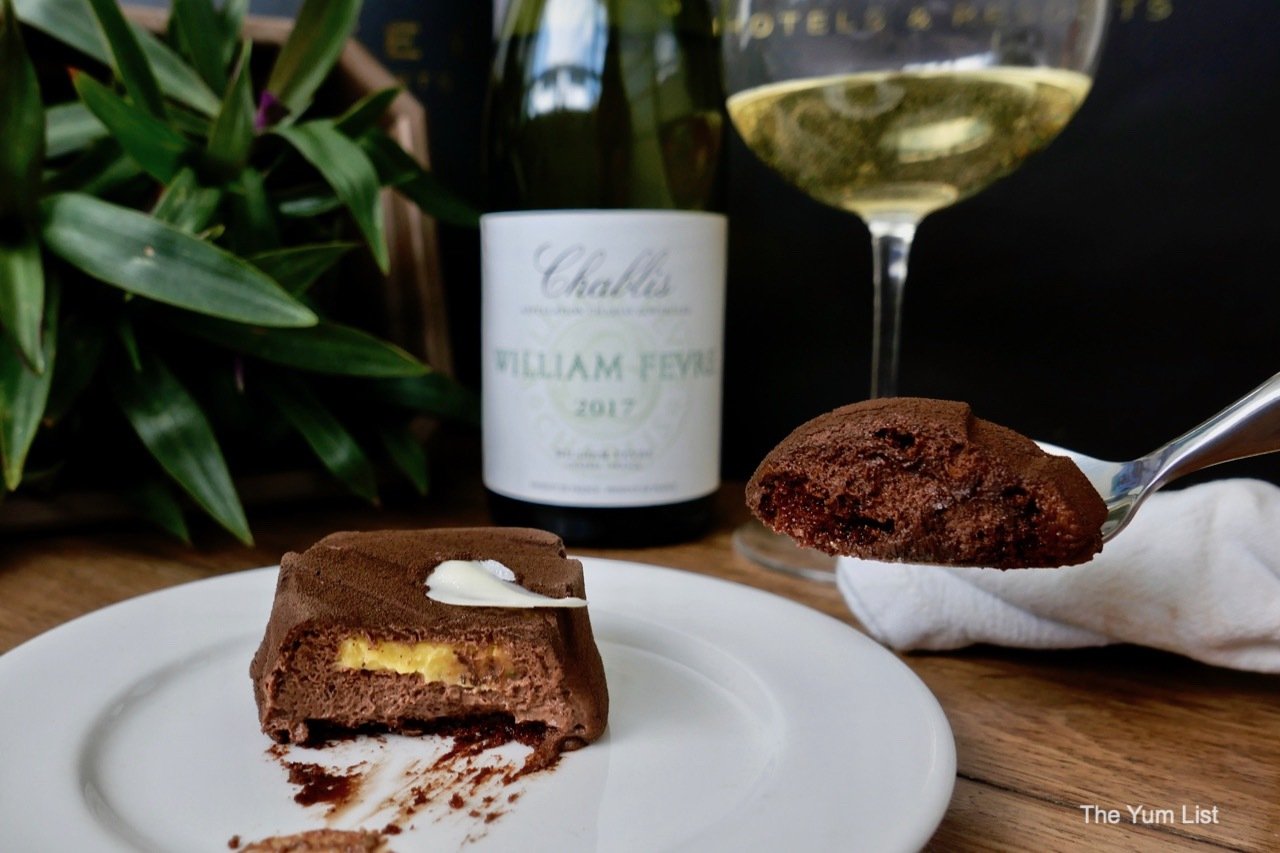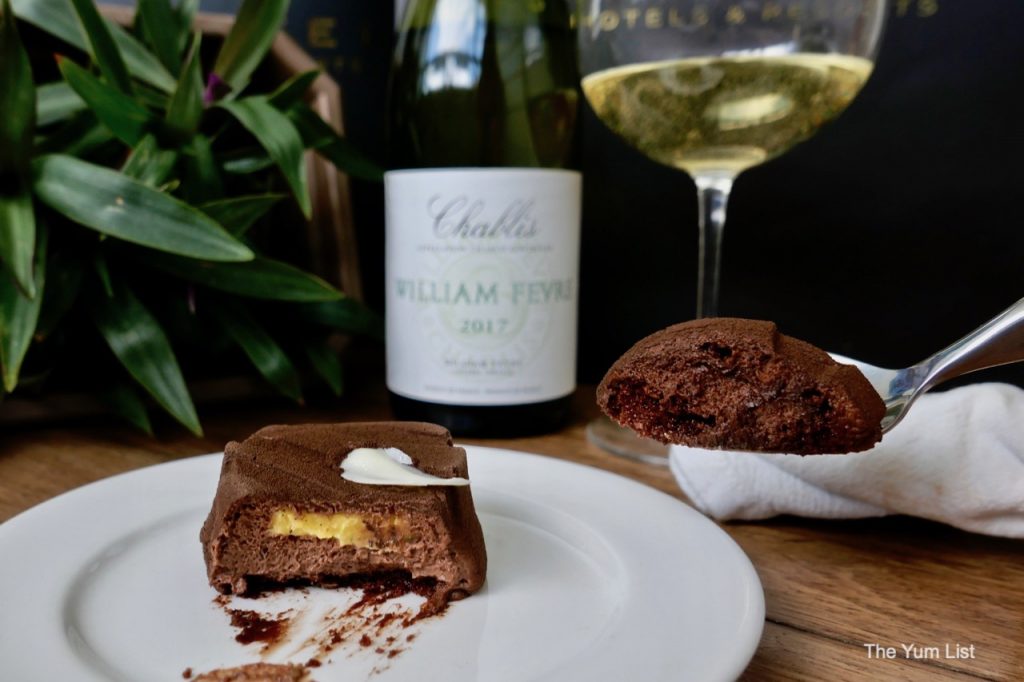 Wine
Fine food deserves fine wine, and we're especially happy with a bottle of William Fevre Chablis Domaine 2017. This chardonnay from Burgundy offers fruitiness, freshness and a balance of minerality. An attractive nose of citrus and white peach follows through to a crisp palate with more stone fruit and a fresh finish. It's a reliable wine and does particularly well with seafood.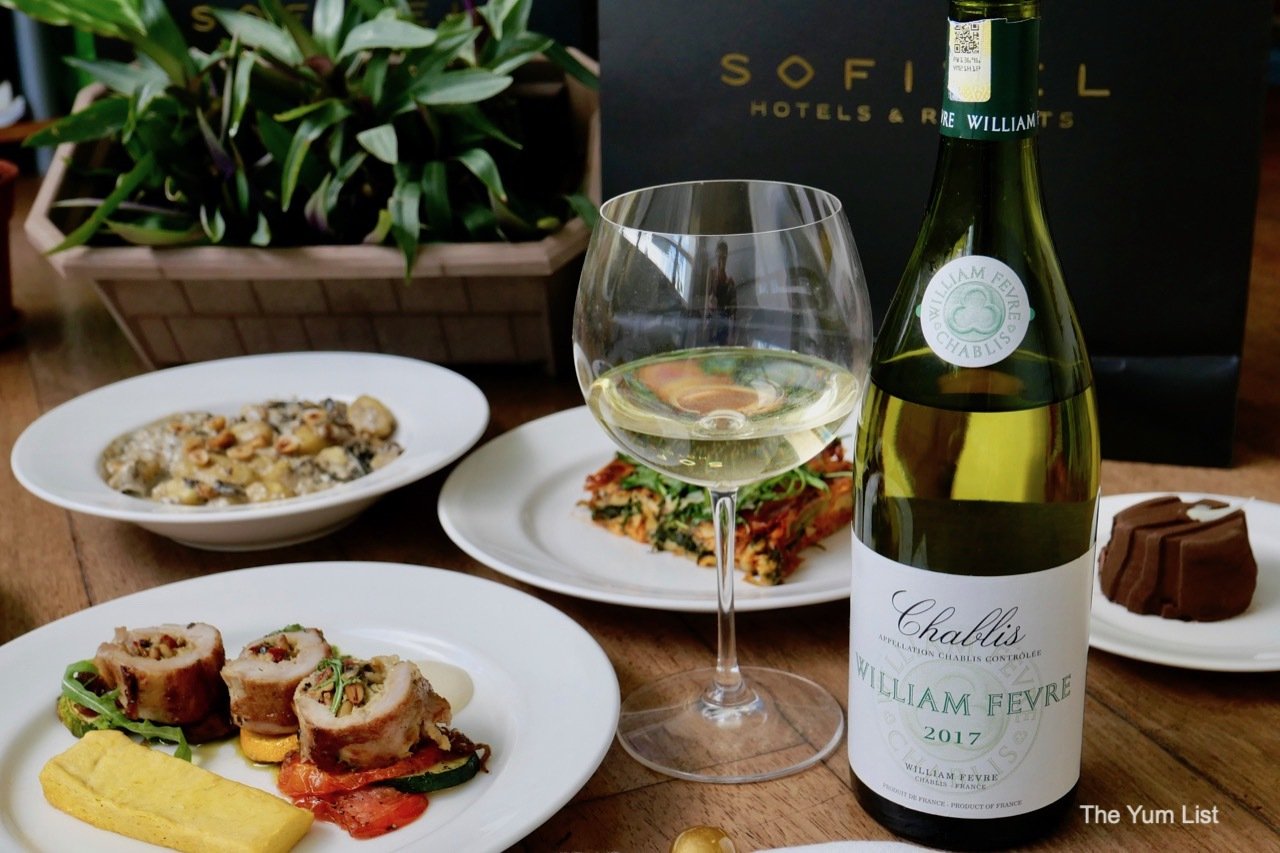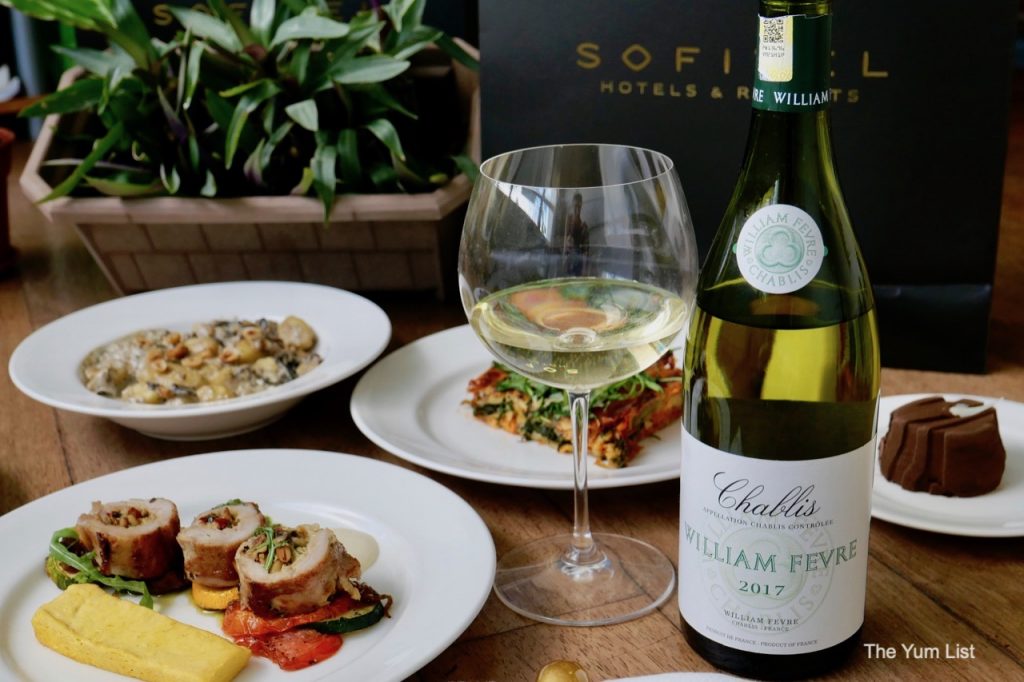 MCO Food Delivery Sofitel Kuala Lumpur Damansara
To arrange for Sofitel Kuala Lumpur Damansara's MCO food delivery and takeaway menu call or WhatsApp +6018 873 2028. Orders made via WhatsApp enjoy a 20% discount and orders above RM200 benefit from complimentary delivery. The menu is available daily from 11 am to 6 pm.
Sofitel Kuala Lumpur Damansara
6 Jalan Damanlela, Bukit Damansara
50490 Kuala Lumpur
Malaysia
+6 03 2720 6688
www.sofitel.com
Find more restaurants in KL offering take away and food delivery over the MCO here, and read up on food safety during COVID-19 here. Also, stay up-to-date on the latest happenings on KL's food scene here.