Butter Chicken Recipe
The Yum List asked chefs around Kuala Lumpur what's cooking in their kitchens during Malaysia's Movement Control Order (MCO). Today, Ramu Mathuraveloo, chef at Le Meridien Kuala Lumpur shares his recipe for butter chicken.
Butter Chicken Recipe
Ingredients
960 gm chicken thighs (skinless and chopped into 4 pieces)
120 gm plain yoghurt
50 gm ginger garlic paste
100 gm blended fresh red onion
100 gm ripe cherry tomatoes (seedless and chopped)
30 gm tomato paste
100 gm tomato coulis
50 gm ghee
150 gm Cashew nut puree
Mineral water
Spices
10 gm cumin powder
10 gm coriander powder
10 gm fennel powder
10 gm chilli powder
10 gm turmeric powder
20 gm coriander leaves (chopped)
2 gm methi (fenugreek leaves)
150 gm unsalted butter
100 gm cooking cream
Salt and pepper
Method
Chicken
Rinse skinless chicken thighs under running water, and then dry it and tossed with ginger – garlic paste.
Sauce
Heat up a pot at moderate heat with ghee, add in blended onion, tomato paste and stir until fragrant. After that, add the cashew nut puree and all tomatoes (chopped and coulis). Bring to boil.
Then add all spices and simmer until 15% of the sauce is reduced.
Finish
Add in chicken thighs, water for consistency if necessary and yoghurt. Slow cook for 15 – 20 minutes.
Add cooking cream, butter, fenugreek and coriander leaves and season to taste.
Check the texture of meat before removing from heat and serve with steam rice and papadom.
Important note: This recipe has been adapted for home use and is made without using a tandoor oven.
If you have a tandoor oven, it would be better to attempt the recipe with cooked tandoori chicken to add to the butter sauce.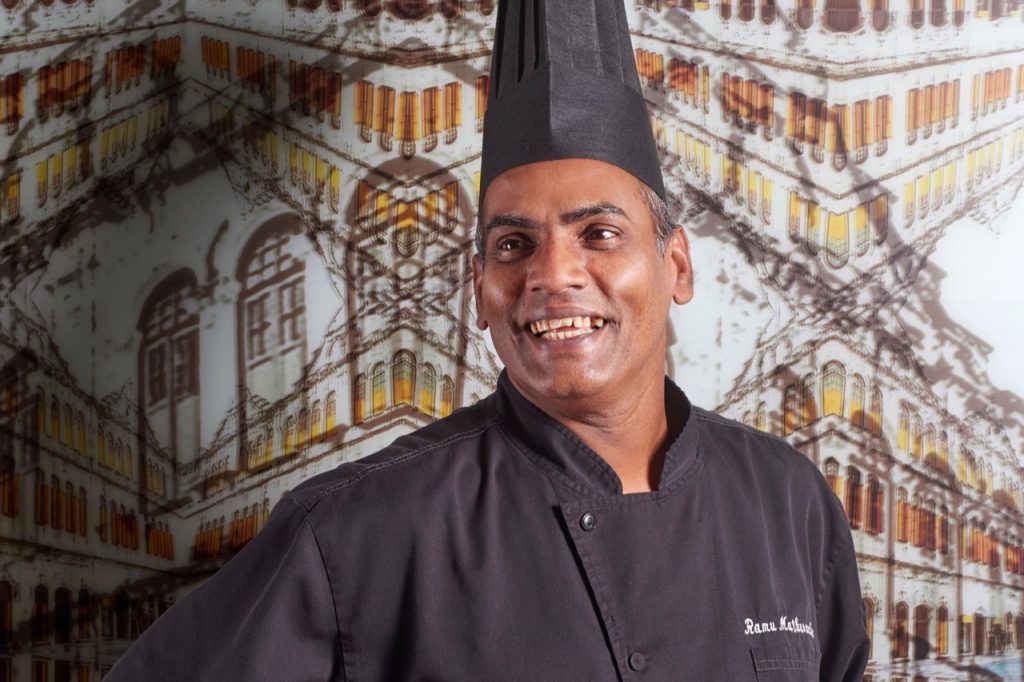 Find more recipes by KL chefs, such as this one for butter chicken, here. And, stay up to date with what's happening on the KL food and beverage scene here.