Short Rib Caramel Recipe
The Yum List asked chefs around Kuala Lumpur what's cooking in their kitchens during Malaysia's Movement Control Order (MCO). Today, Daniel Wong, Chef de Cuisine of Horizon Grill, Banyan Tree Kuala Lumpur, shares his recipe for Short Rib Caramel.
Short Rib Caramel Recipe
Chef de Cuisine, Daniel has worked in several prestigious establishments in Asia and most notably, apprenticed under the acclaimed Chef Joël Robuchon. He headed the opening team for Opera Bombana Beijing, a sister restaurant to three other Michelin star restaurants, and currently heads a team of culinary specialists at Horizon Grill, a gourmet restaurant overlooking the city on the 58th floor of Banyan Tree Kuala Lumpur.
Daniel introduces the recipe for Short Rib Caramel. "As we are currently required to stay home, many of us are unable to celebrate birthdays or anniversaries with our loved ones as we usually would at nice restaurants such as Horizon Grill, Banyan Tree Kuala Lumpur. This Short Rib Caramel dish which can be made at home to impress those special to you or just share with the family. This recipe is my go-to for braised comfort foods to make at home. I enjoyed eating steak paired with a glass of Coca-cola. That is why I decided to experiment and develop this recipe that puts them both together."
Ingredients
Angus Short Rib 2kg
Carrots 500g
Onions 300g
Garlic 80g
Celery 200g
Leek 100g
Coca-cola 1l
Butter 80g
Olive Oil 80g
Salt & Pepper to taste
Beef Stock (liquid) 5l
Italian Parsley 90g
Method
Season short rib with salt and Pepper.
Sear every part in a pan with butter and olive oil, until golden brown.
Place meat in a staub or 8L stockpot.
Brunoise vegetables and place at the bottom of the pot.
Pour short rib and vegetable brunoise with beef stock and coca-cola (as caramel coating).
Cover pot securely and bake in the oven at 180°C for 3 hours.
After 3 hours, remove the short rib from the pot and leave in the fridge for 1 hour.
Strain remaining ingredients with the chinois.
Set aside vegetables for garnish and reduce the remaining liquid until a caramel-like consistency is achieved.
After an hour, once the short rib is cold, portion to the desired size.
Reheat short rib on the pan with caramel sauce and garnish with chopped parsley.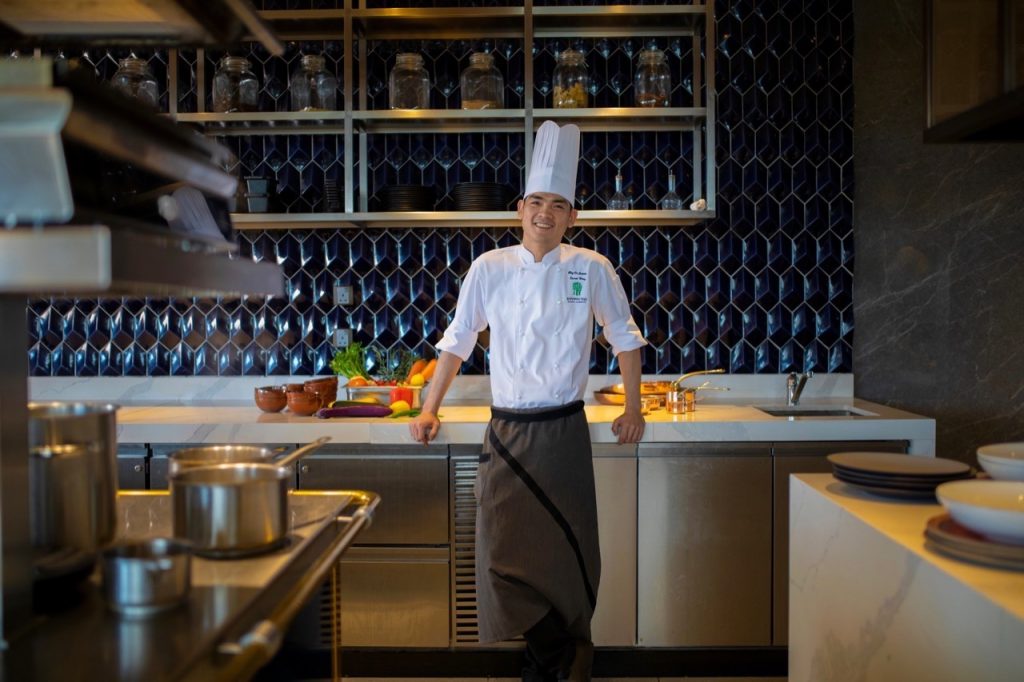 Find more recipes by KL chefs, such as this one for Short Rib Caramel here. And, stay up to date with what's happening on the KL food and beverage scene here.