2OX French Mediterranean Restaurant – Weekend Brunch
Words: Alison Christ  Photos: Monica Tindall
If you want to escape the concrete jungle on a Saturday or Sunday afternoon without having to leave the city, you must find your way to 2OX. 2OX French Mediterranean Restaurant has a new weekend brunch that's value-for-money given the quality and the setting.
2OX French Mediterranean Restaurant
The Row, where 2OX French Mediterranean Restaurant is located, is seeing a regrowth and invigoration from foodies and architects alike. 2OX is one of the beautifully redesigned 1940s shophouses, offering a reprieve from the KL skyscrapers that line the city's view.
Entering 2OX French Mediterranean Restaurant, I feel an authentic French bistro vibe, reminiscent of my favourites in New York City. During the day, the natural lighting highlights the beautiful design with clean white subway tiles, marble tables and a whimsical mural painted by British artist Beryl Cook. The terrace is surrounded by a lush garden with a cascading wall of plants that cheekily hides you from the street. Make sure you make a trip to the washroom – which architecturally, is one of my favourite parts of the venue. The ceiling is open and full of light and life with communal sinks and modern-hip, cement structures.
For me, dining out is a mix of quality food, fun atmosphere and the most important thing, the man or woman in charge. I return over and over again to places where the owner or chef or manager pays attention to me. Julianne Huh, the owner and director of 2OX French Mediterranean Restaurant is a fascinating woman. Talented both in and out of the hospitality industry, our conversation is diverse, and her graciousness stands out in every interaction. She's one of those restaurateurs that you want to go back to see again. I know I'll return for brunch, just as much as I'll return for continued tête-à-tête.
French Brunch in KL
The brunch menu at 2OX French Mediterranean Restaurant has something for everyone. It comes with baguette and pesto, a choice of the main course, dessert, and coffee, tea or juice (RM60). If you're like me, you'll love the option to add on a glass of white or red wine or a beer (RM25). Cono Sur Bicicleta Chardonnay or Merlot from Chile is the brunch house pouring wines and offer an easy drinking experience.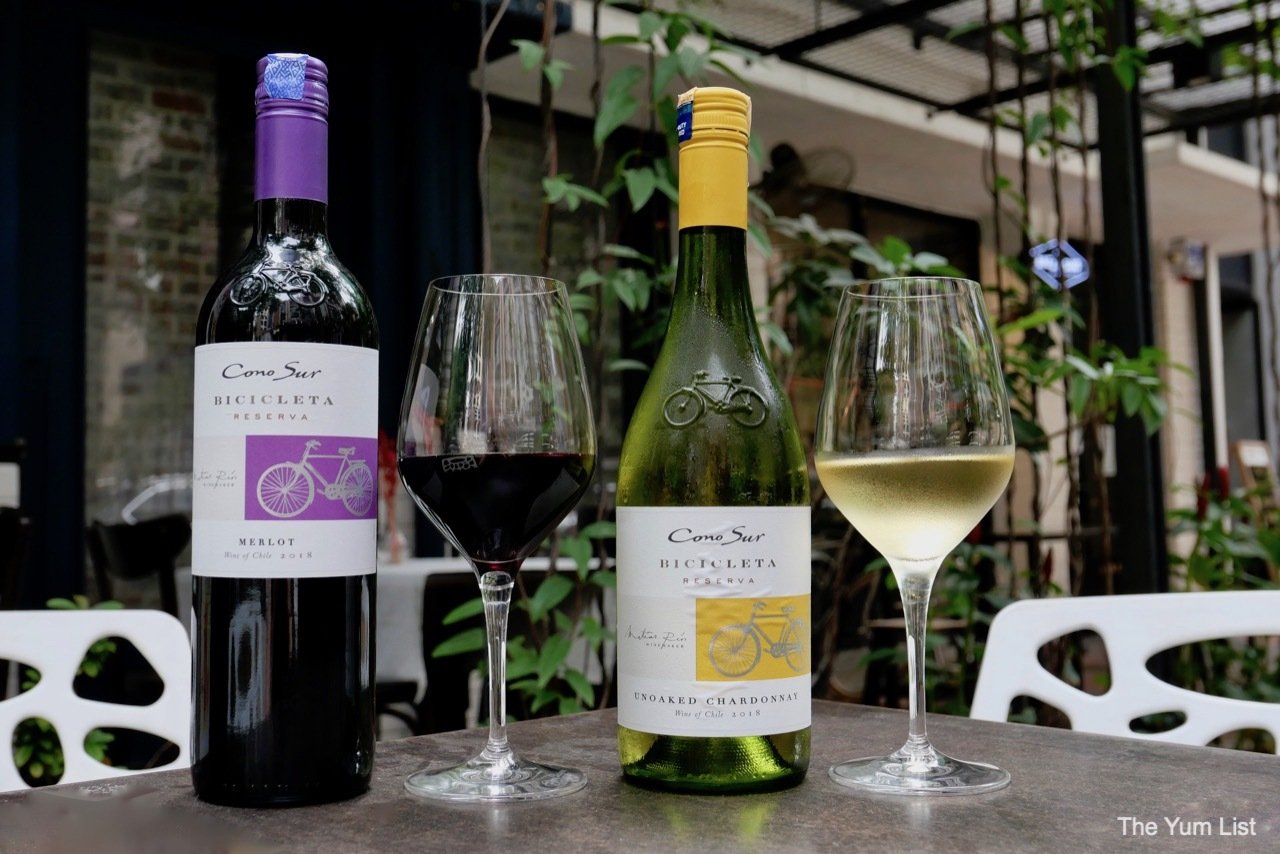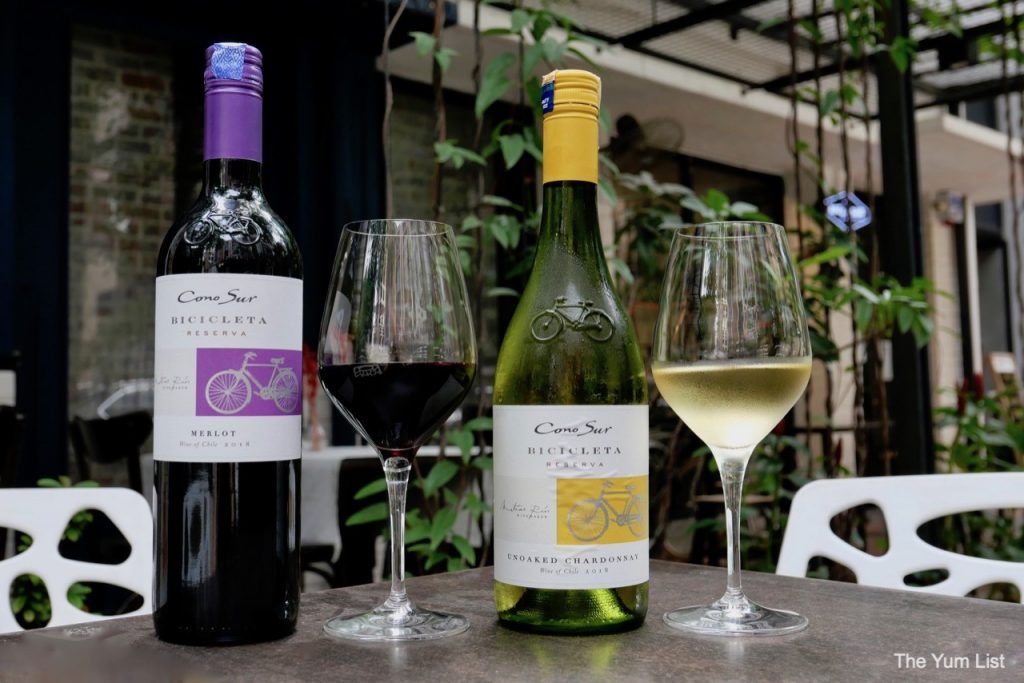 The brunch menu at 2OX French Mediterranean Restaurant is concise, taking any headache out of choosing with four straightforward options.
Flame Seared Salmon Trout, Scrambled Eggs, Avocado and Brioche Toast
The trout, fresh and flamed to perfection, is served with scrambled eggs like my grandfather used to make; fluffy & creamy, with the right touch of saltiness; dare I say the word yummy? I will! Yummy scrambled eggs. You should never underestimate the talent of a chef's eggs; those little oval-shaped gifts from nature really do take ability in the kitchen to perfect. Egg cooking skills are always a prerequisite for any man I date. Chef Phillippe Murry Dominic has clearly perfected the art of the egg. And, of course, he starts off with the most essential ingredient; free-range eggs with bright orange yolks.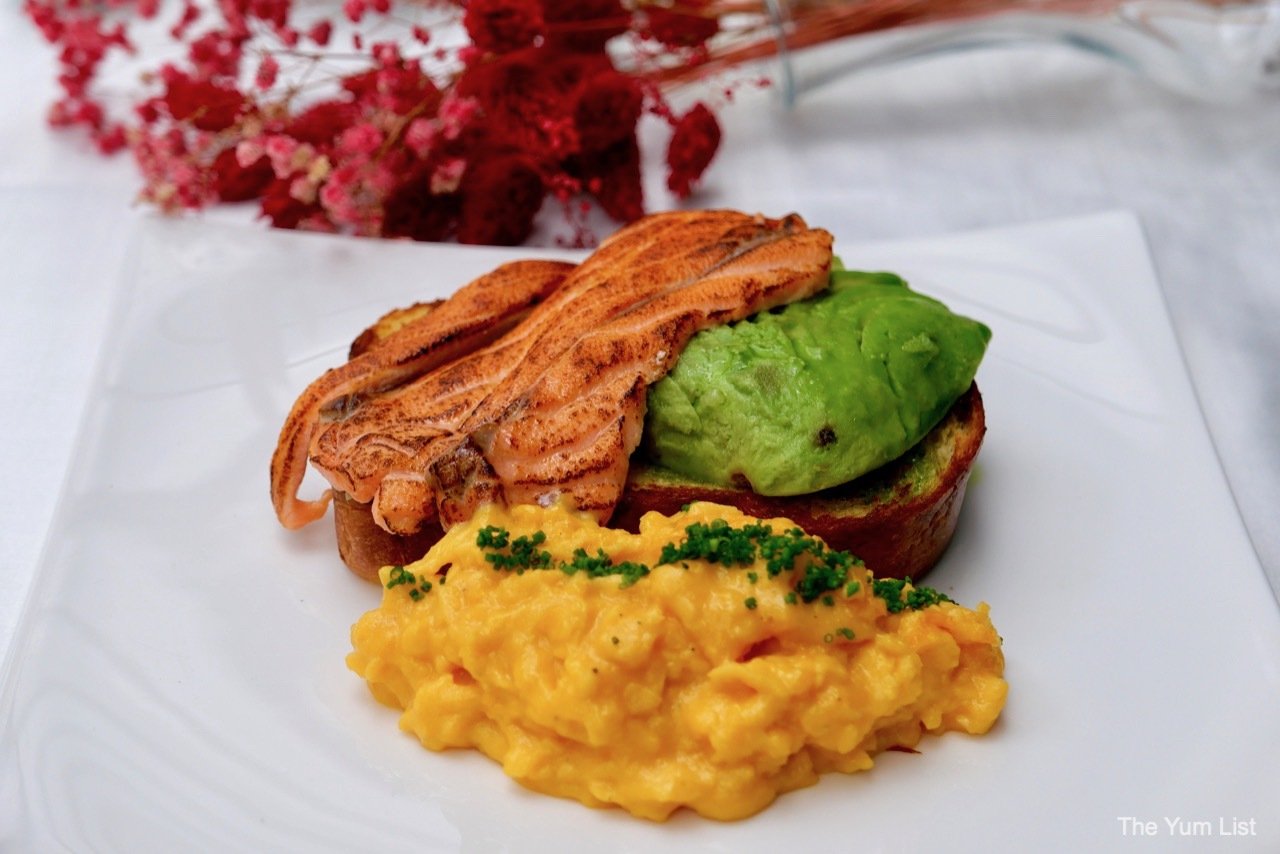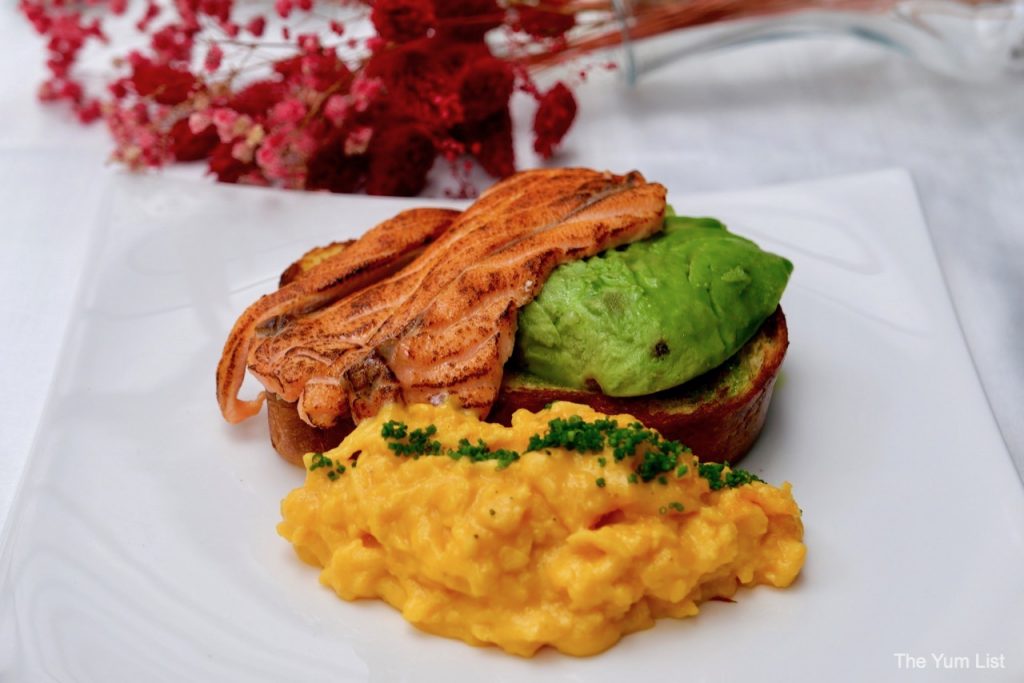 Mushroom Scrambled Eggs, Avocado on Toast, Basil and Watermelon Salad
The mushroom scrambled eggs are perfect for the vegetarian or anyone who loves mushrooms. We were delighted with that to-die-for scramble, and freshly baked brioche served with a generous portion of sautéed mushrooms and avocado. Alongside, our palates were refreshed with a salad of watermelon and basil mixed with greens.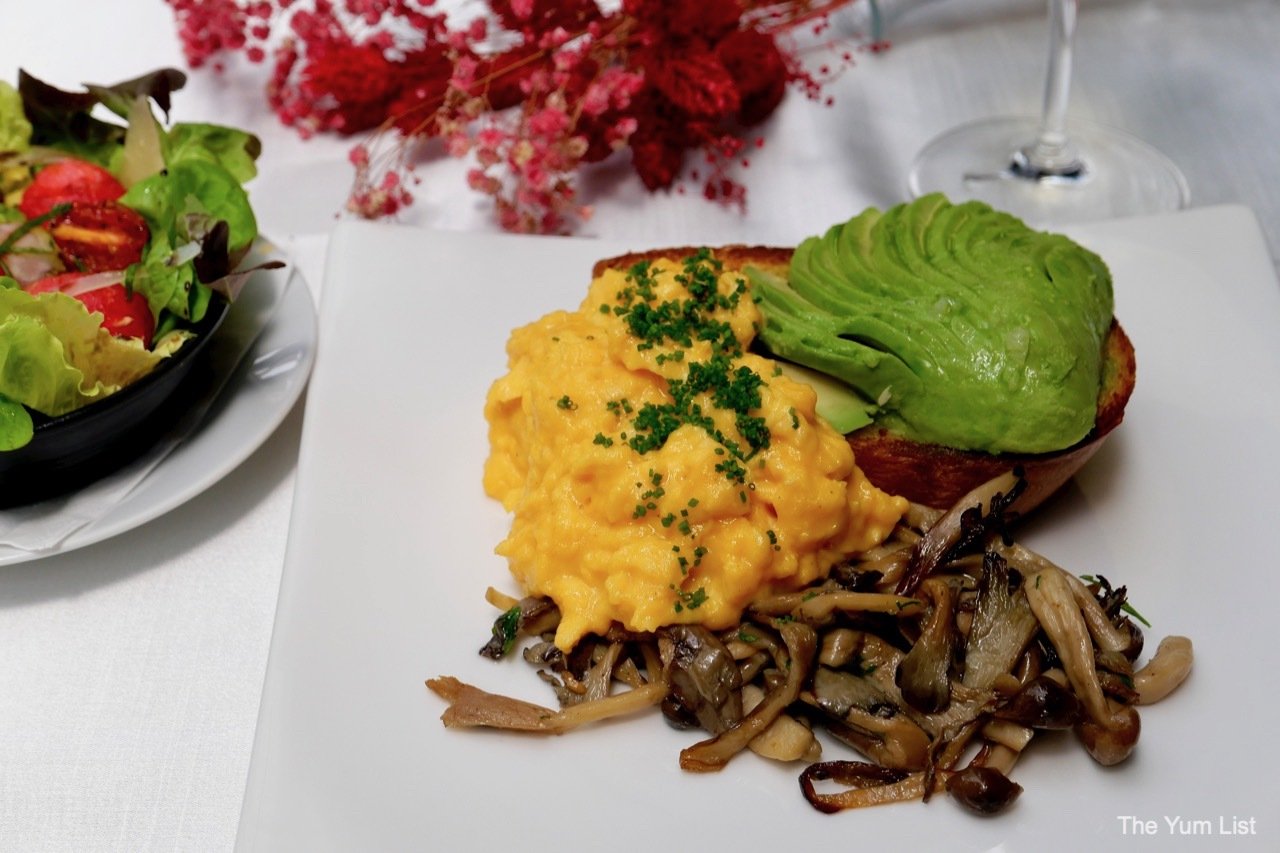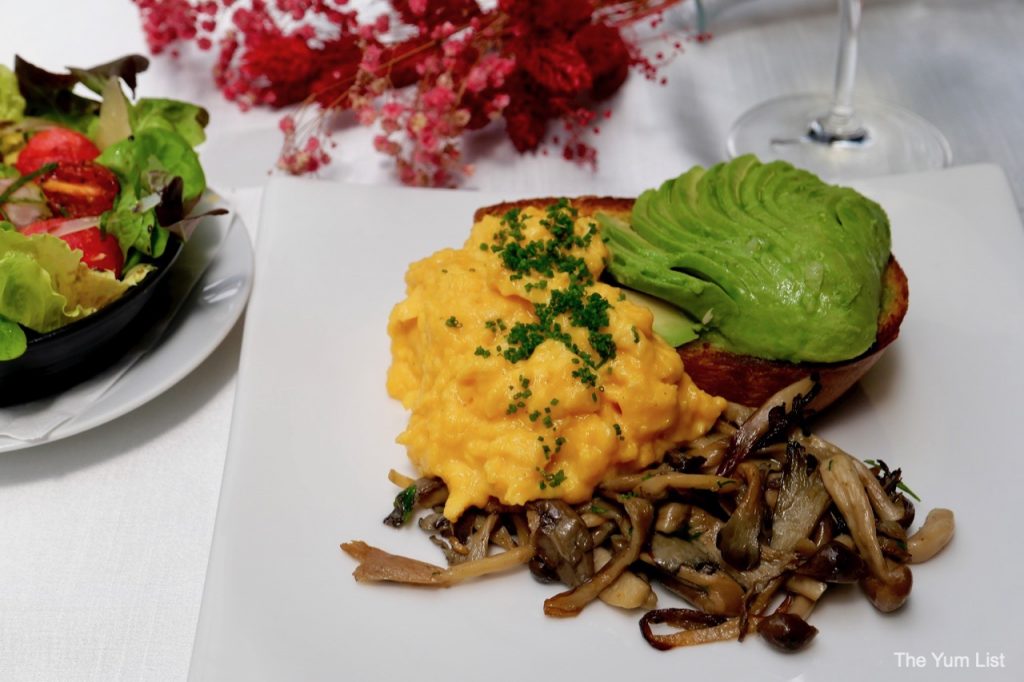 Roasted Whole Bass Fillet, Vegetable a la Bayaldi, Sauce Verge and Potato Purée
The bass fillet at 2OX French Mediterranean Restaurant was cooked exactly how I like it with the skin crispy and the flesh moist and flaky. The buttery potato purée was decadent too. We felt less guilty about eating every drop of the creamy purée by getting our veggies too! The vegetable a la bayaldi is a variation on the classic ratatouille and comes served in a separate dish. It is as enjoyable to look at, as it is to eat. Hopefully, if you come with your friends, someone will order the bass so you can steal some of their bayaldi.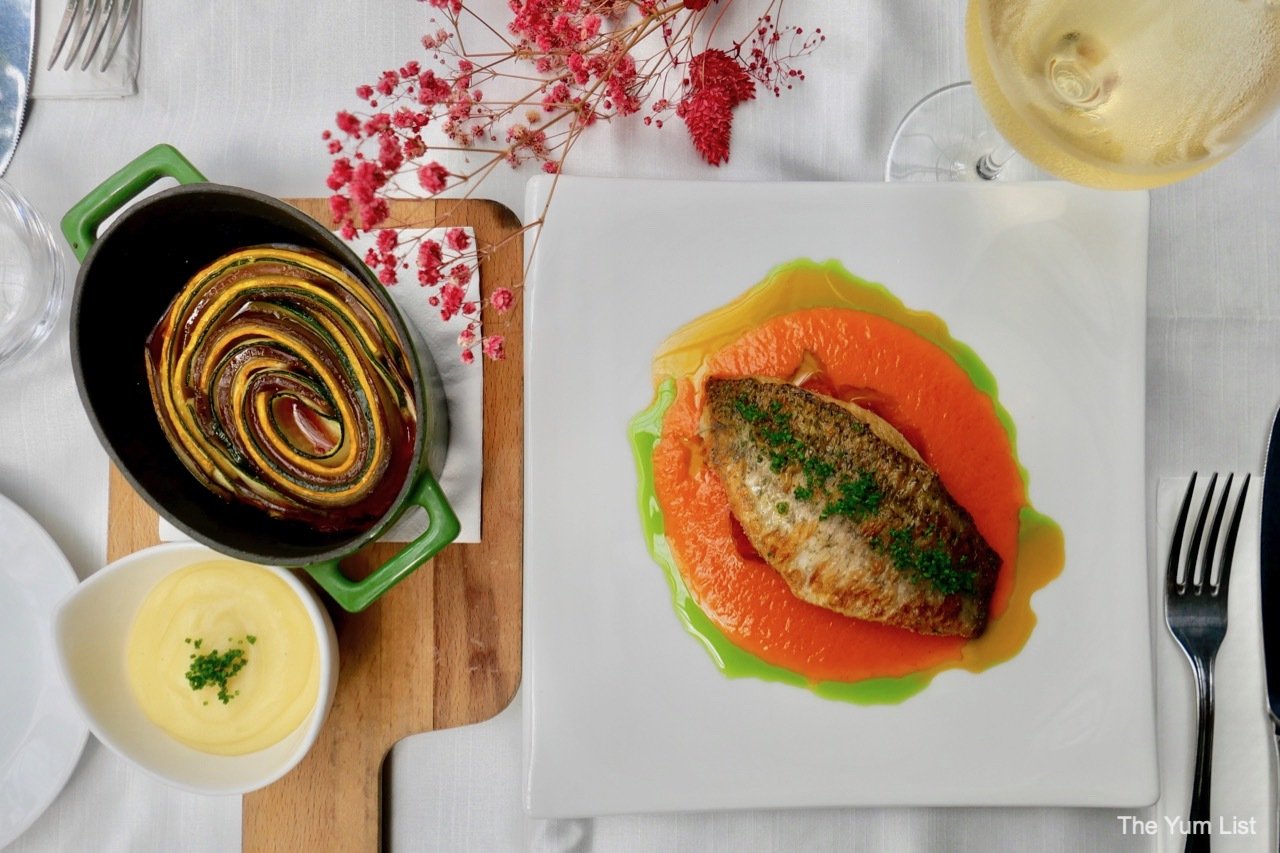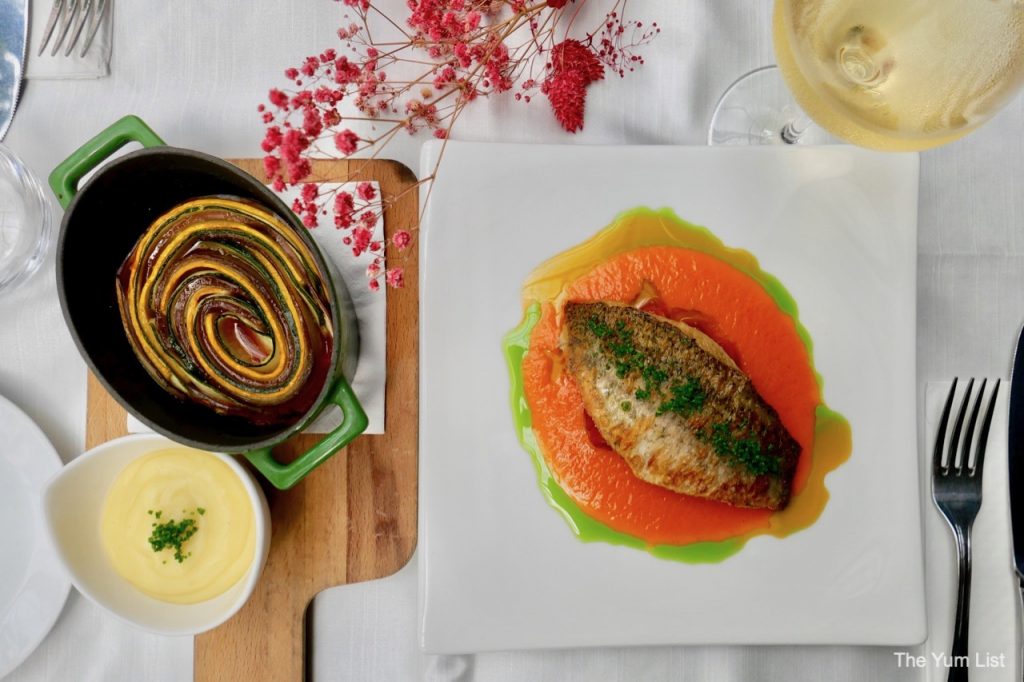 Sliced Roast Beef, Poached Eggs, Sautéed Mushroom & Pink Peppercorn Hollandaise
Enjoying the sliced roast beef was the second time 2OX French Mediterranean Restaurant made me feel a little homesick. I am missing New York City and its love affair with the said meat. It was thinly sliced and served with poached eggs – again free-range with beautiful golden yolks and just the right amount of doneness. We soaked up every last drop of the pink peppercorn hollandaise with the warm brioche.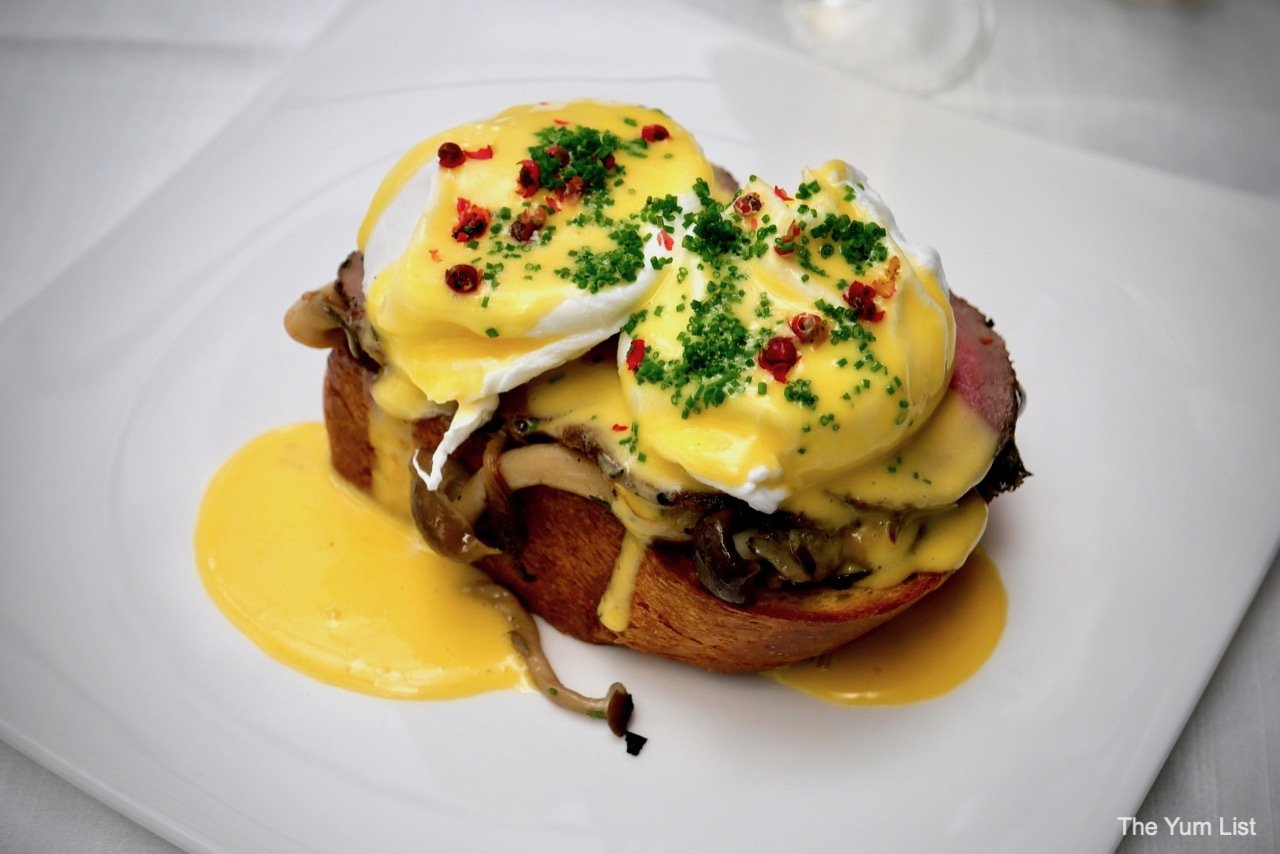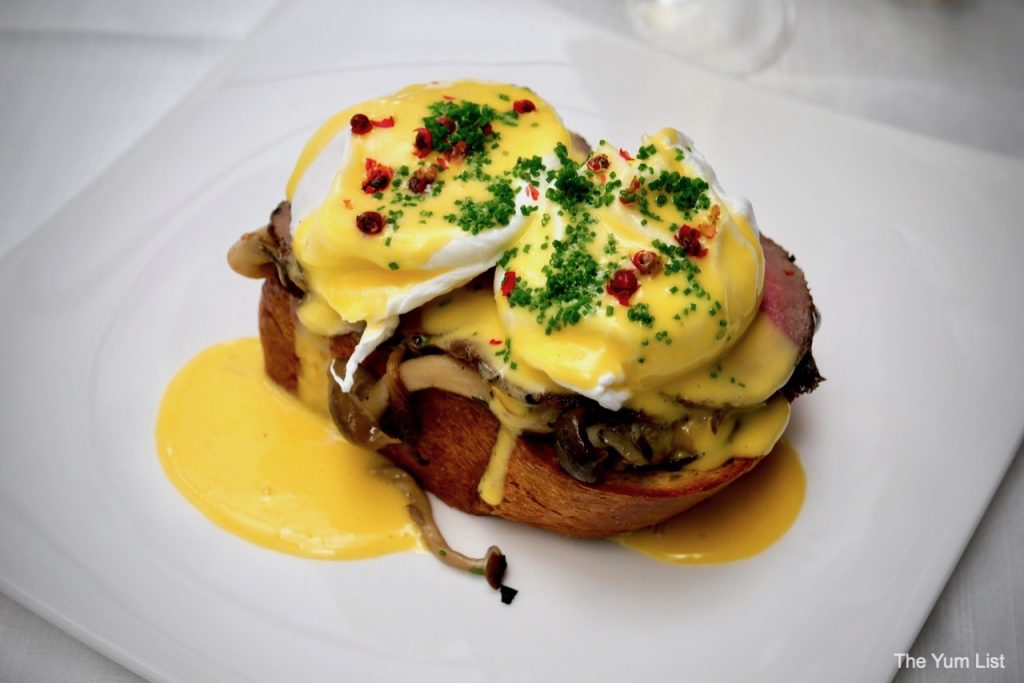 Dessert
Dessert is an adorable individual serving of Classic Vanilla Crème Brûlée. It's just the right size to be able to continue on with your Saturday or Sunday afternoon and not feel lethargic. Classic indeed is the crème brûlée with a crunchy layer of caramelized sugar on top. The custard is smooth and luscious on our tongues with a balance of vanilla bean and sweetness. Top that off with a freshly ground Illy espresso shot with a nice layer of crema and your weekend is off to a great start.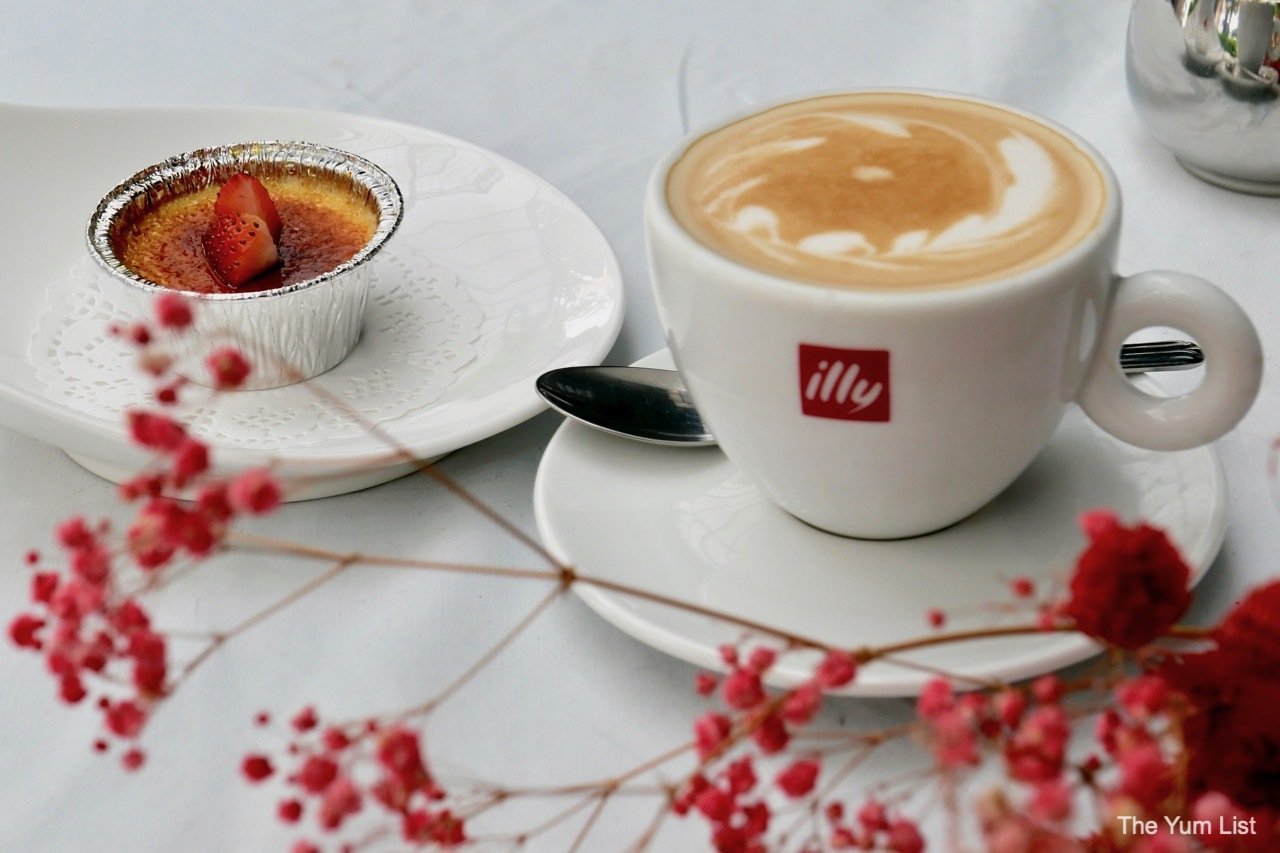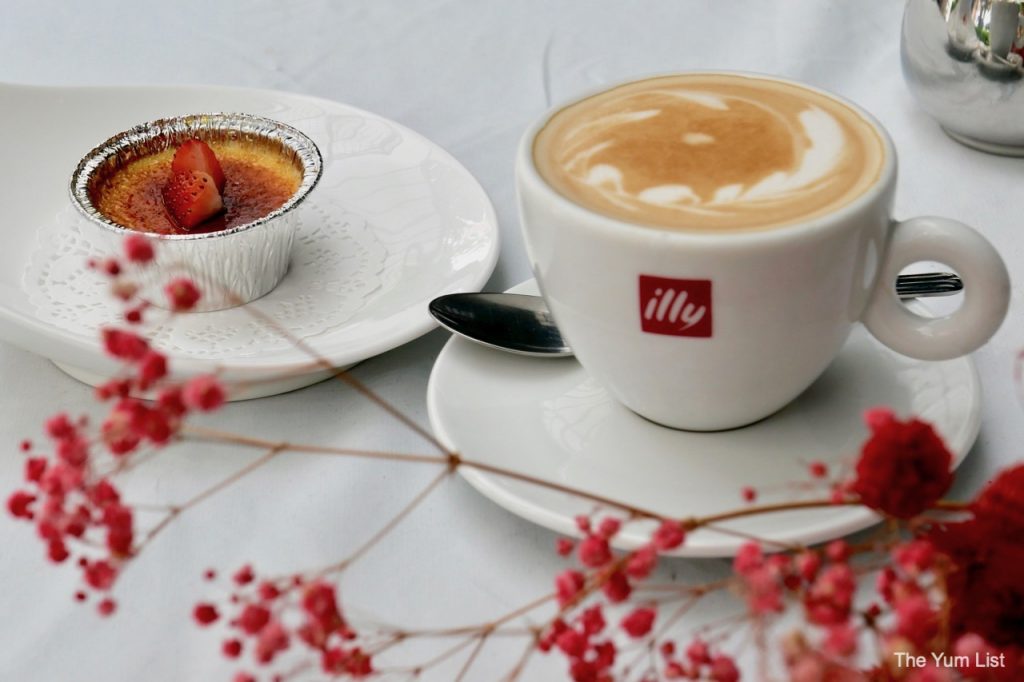 Reasons to visit 2OX French Mediterranean Restaurant Brunch: Did I mention the scrambled eggs?
2OX French Mediterranean Restaurant
54G & 56G Jalan Doraisamy
50300 Kuala Lumpur, Malaysia
+6 03 2692 2233
[email protected]
www.two-ox.com
2OX French Mediterranean Restaurant Opening Hours
Weekend Brunch: 11:30 am -3 pm
Lunch: 12 pm – 3 pm
Dinner: 6 pm – 11 pm
Closed: Wednesday
Find more French restaurants in KL here, and stay up to date with the latest food and beverage happenings in KL here and here.