Straits Club – Temple Tree Langkawi
Monica Tindall
Straits Club, the restaurant at Temple Tree resort in Langkawi, is under new management. With new life breathed into the kitchen, the tables are quite busy despite reduced tourism. This is one of the last chances to visit though, as there are exciting plans for future development. The hotel in which it sits is being upgraded into a luxury boutique hotel, and there are plans for a stylish wine bar and restaurant also underway. Stay tuned to The Yum List for updates.
For the next few months, however, if you are in Langkawi, the setting of Straits Club is a breath of fresh air. Located in an old colonial building, the wooden patio is a pretty spot for lunch. A lap pool, lawn and giant tropical trees are the outlook, and this, combined with friendly staff and a tasty menu, make for an enjoyable experience.
Straits Club Langkawi Menu
The lunch menu is predominately western with local flavour infusions while the dinner menu is the reverse. The team are flexible though so if something from the dinner collection catches your eye (or vice versa), do request it.
We eat mostly from the lunch offerings with sandwiches and salads. Local ingredients are used where possible and sauces and dressings are made from scratch in house. Our first pick sees toasted focaccia wrapping grilled marinated chicken, a sunny-side-up egg and shredded cucumber in the Straits Club Sandwich (RM25). Homemade sambal adds a significant kick, and a side of fries turns it into a complete meal.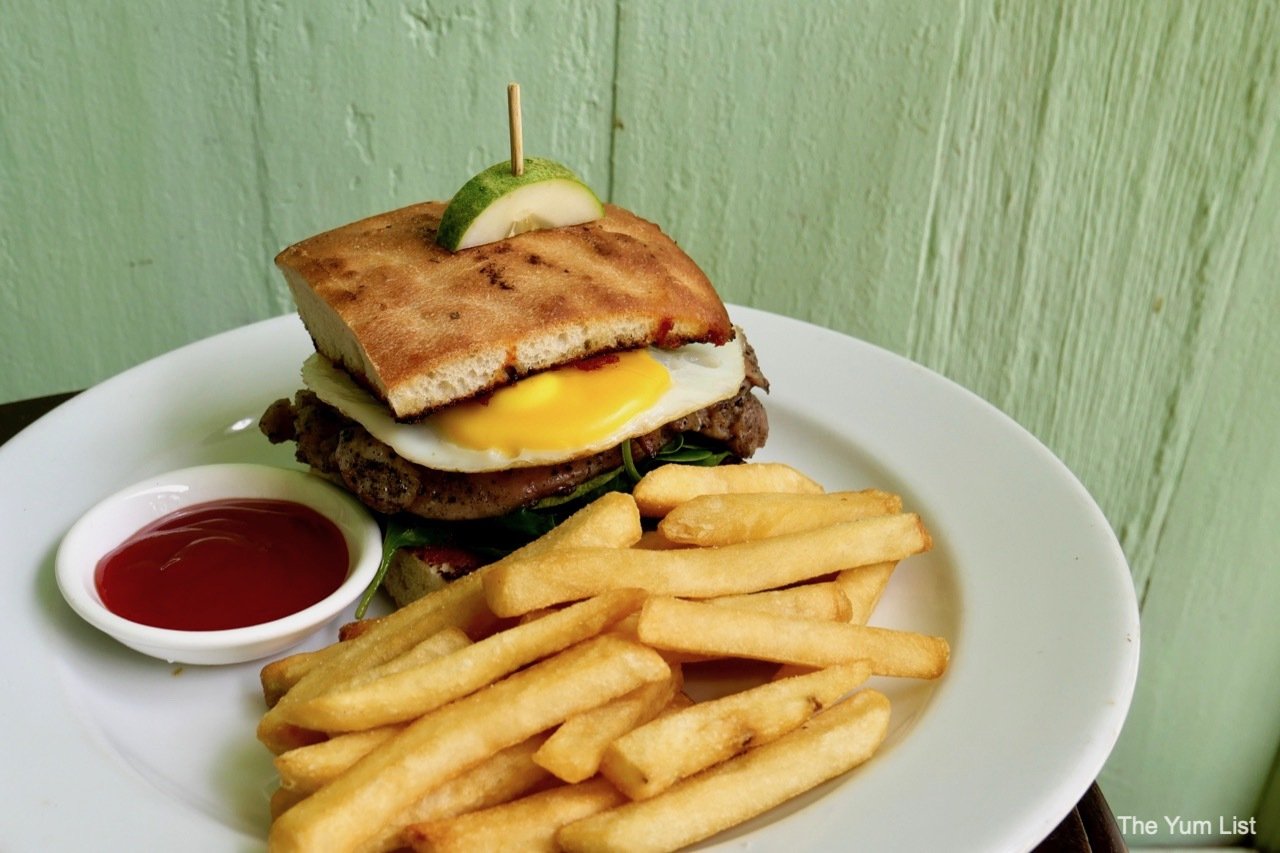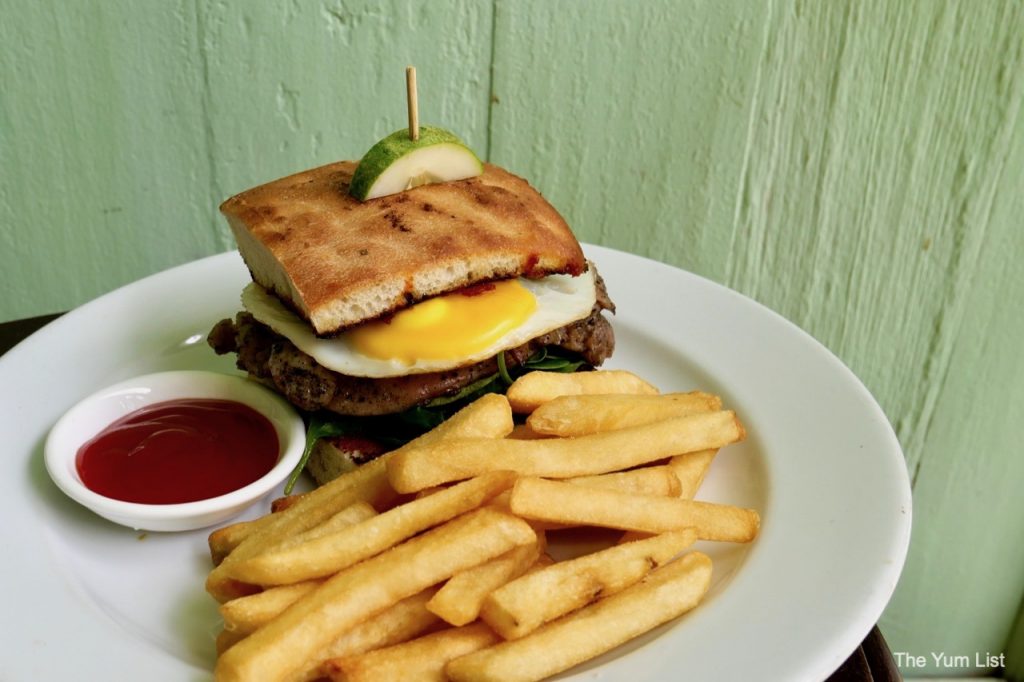 TT Quesadilla (RM25) is filled with shredded vegetables, sambal and a choice of tempeh (vegetarian version) or chicken. The thin tortillas are lightly toasted, giving a mild crunch. Served to together with some local greens, it's a well-rounded lunch.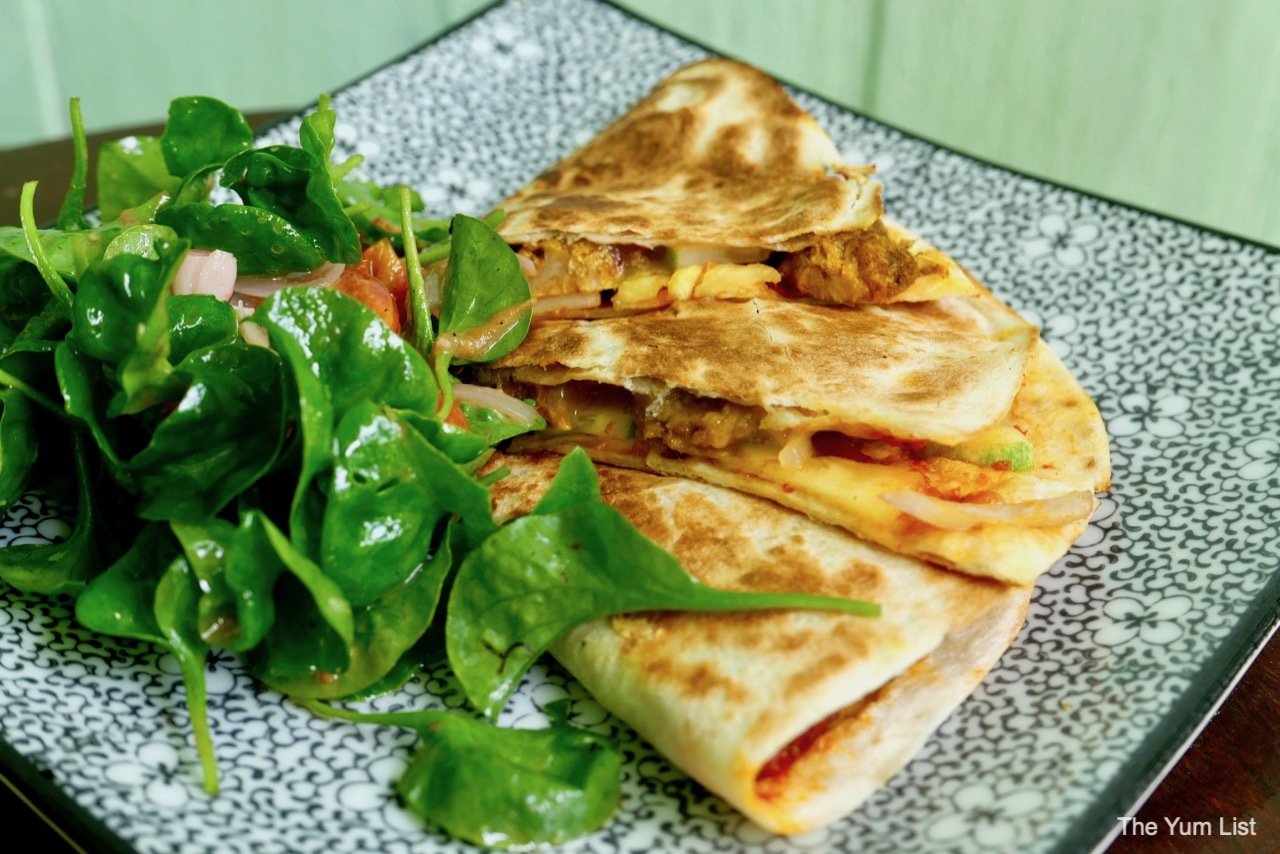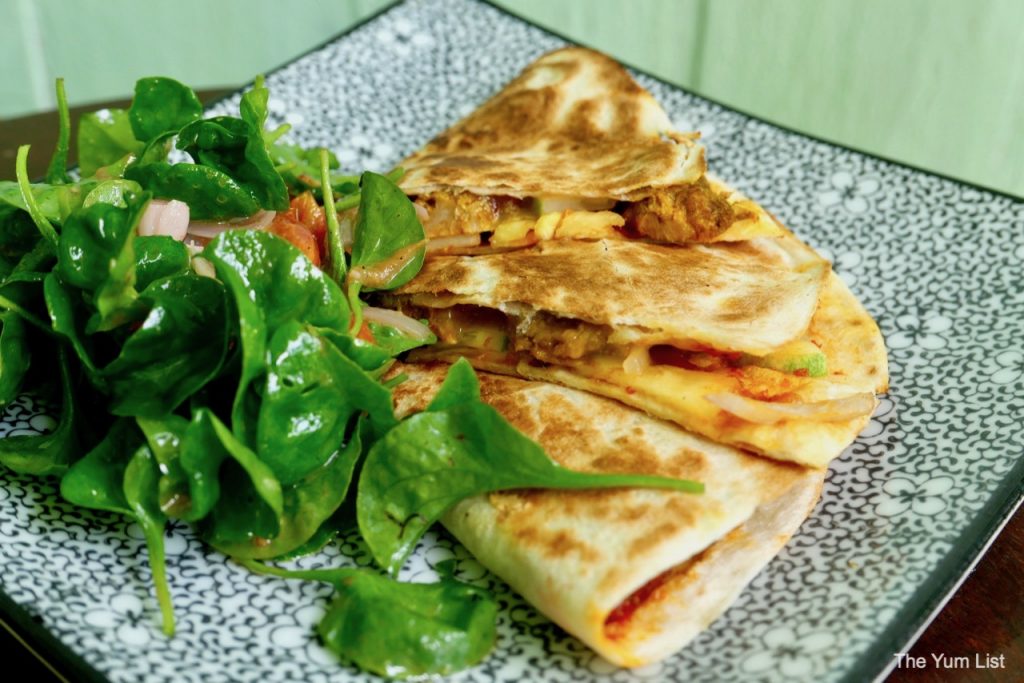 We have to have the namesake recipe, so Temple Tree House Salad (RM22) with Chicken (RM25) is a must. It's a bowl of local vegetables and herbs with a shredded omelette drizzled with a tangy house dressing. Yummy.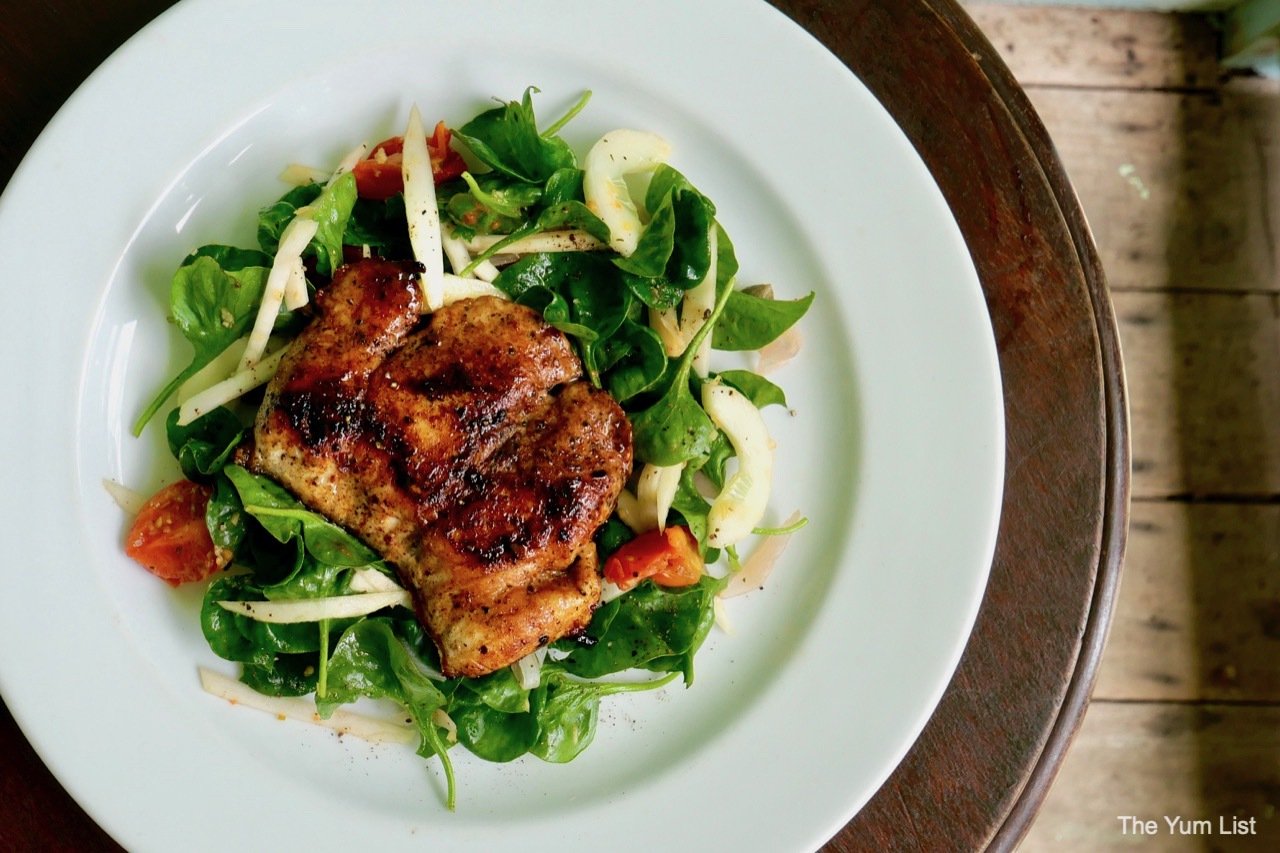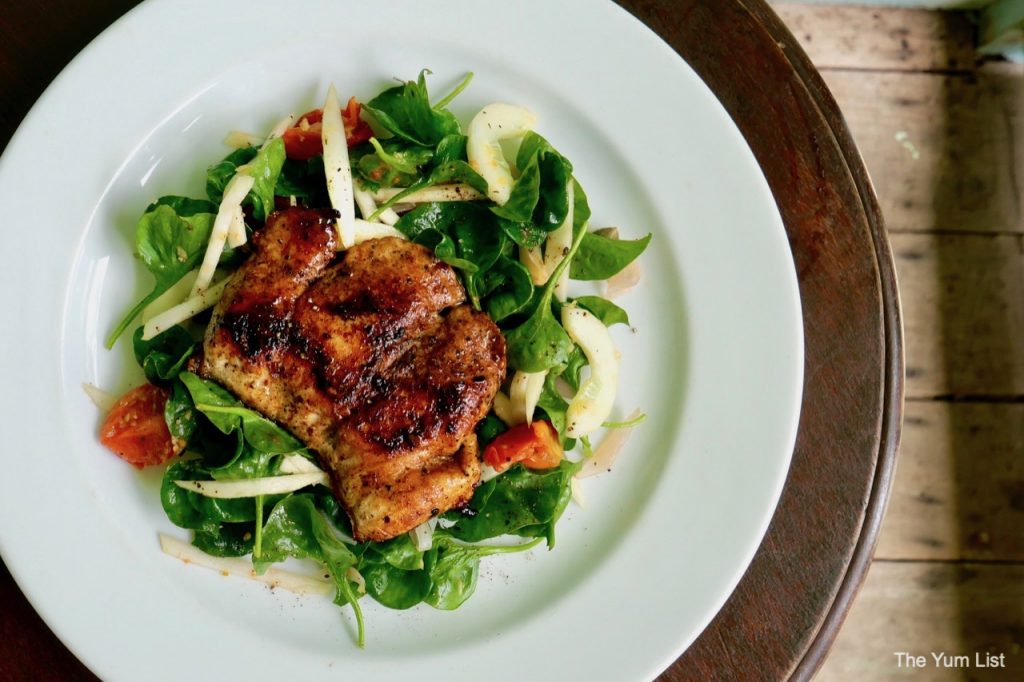 Fresh local mackerel is used in the Honey-Lime Mackerel Salad (RM32). The flavourful fish crests a bed of shredded veggies, and crisp lime dressing complements and slices through the natural oils in the fish.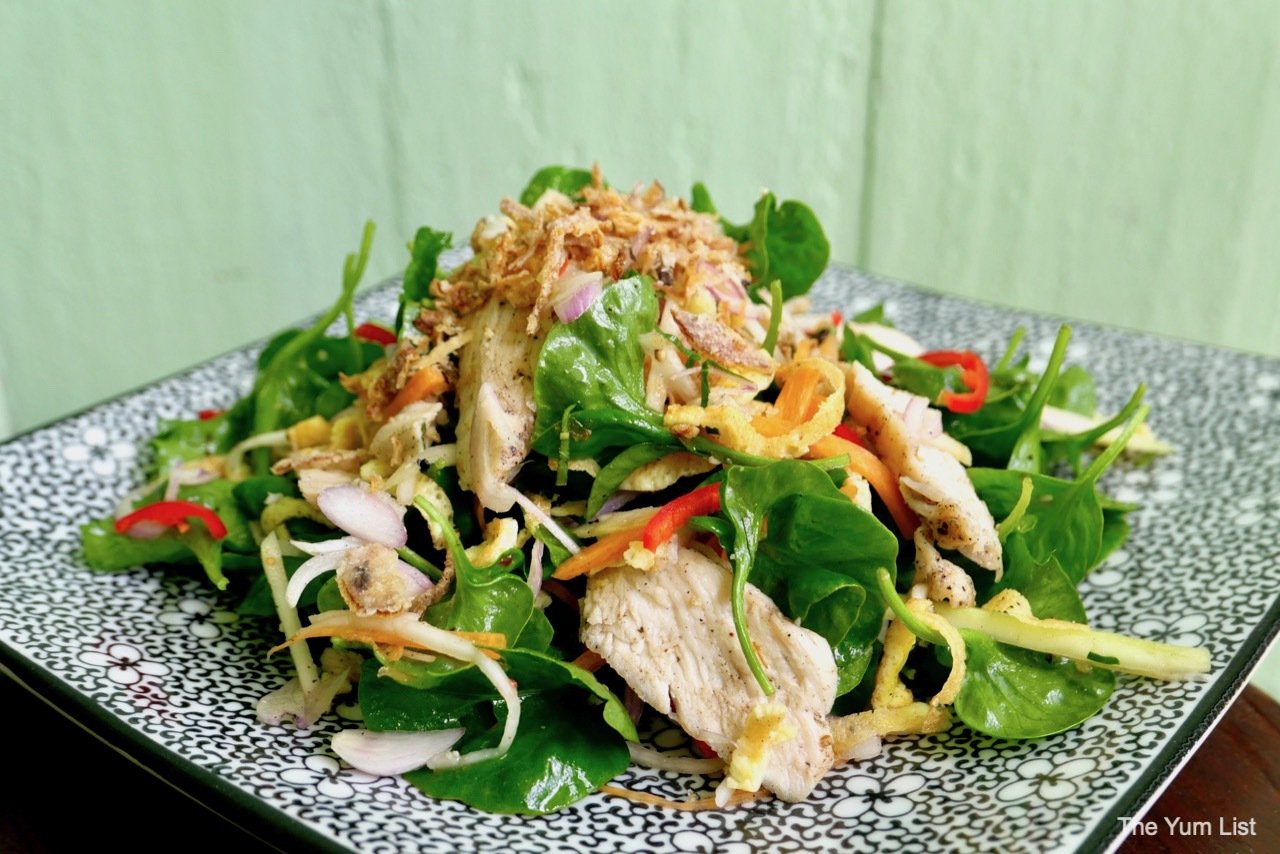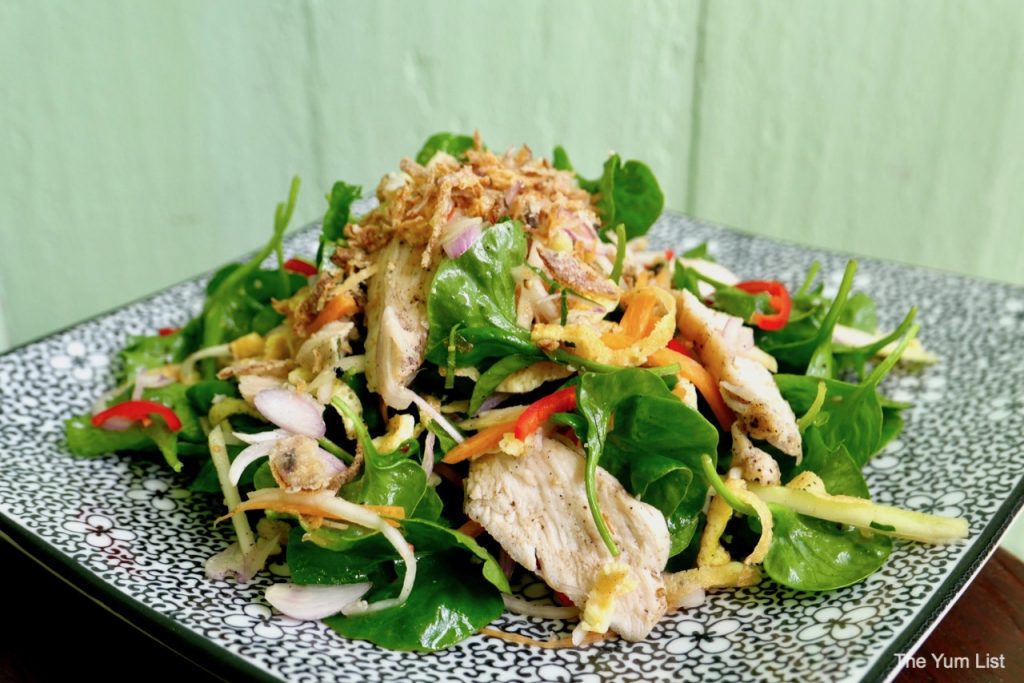 Dessert
Hubby is particularly happy that the night menu can also be requested for lunch as Pisang Goreng (RM15) is a favourite. Here, banana fritters are deep-fried in a thin, crisp batter and served with a scoop of vanilla ice cream. He gives it a thumbs up.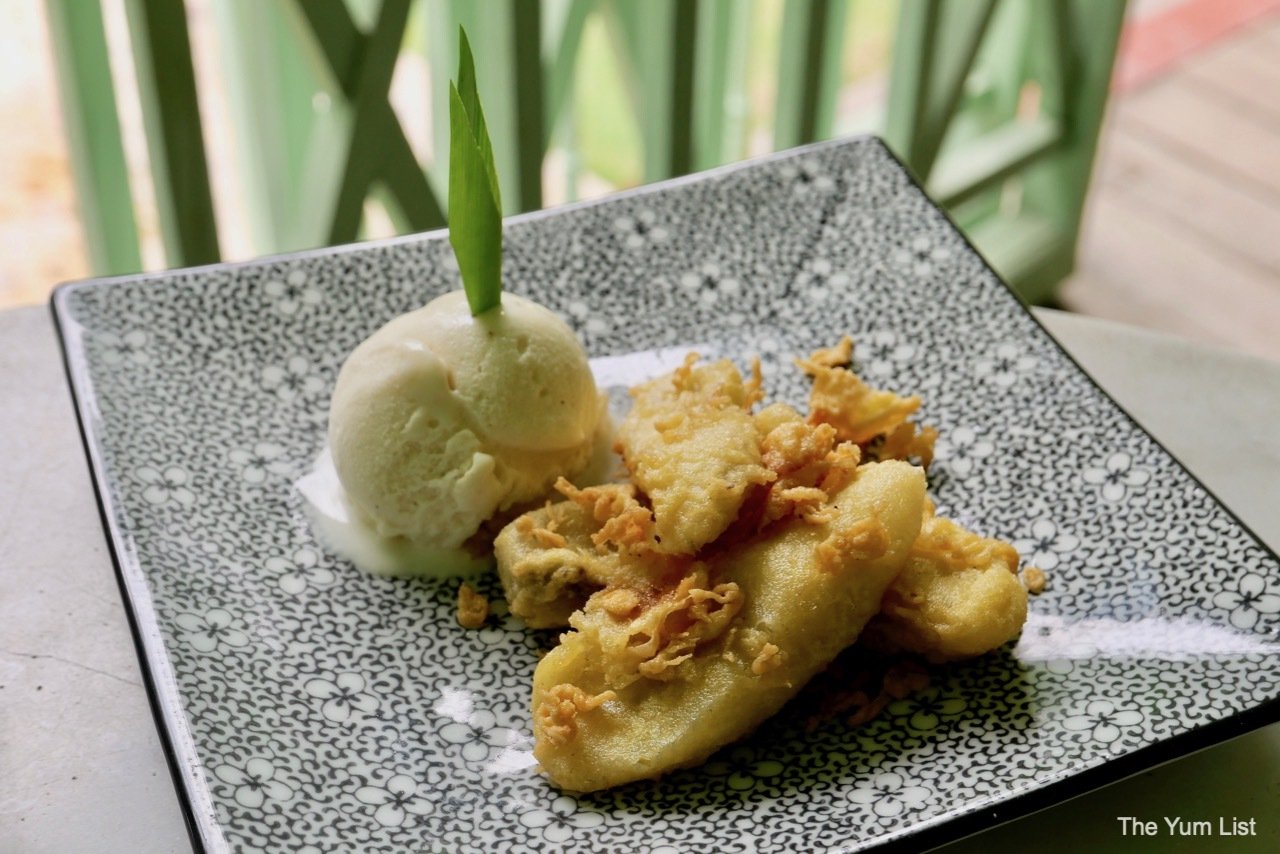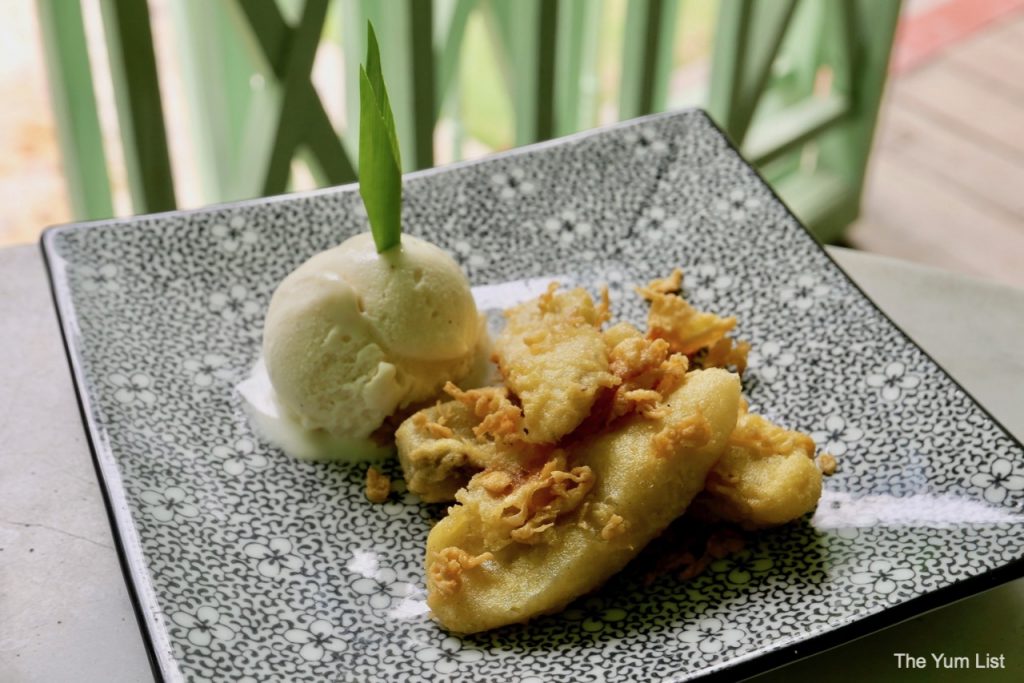 Straits Club Langkawi Review
Straits Club in Temple Tree is a lovely spot for a meal. As mentioned, it will only be opened for a few more months before bigger plans take over. Do check back in later in the year, however, as a similar menu will carry over to the next development.
Reasons to visit Straits Club Langkawi: colonial setting with a relaxed vibe; friendly staff; tasty lunch menu with vibrant flavours.
Straits Club Langkawi
Temple Tree Resort
Lot 1053, Jalan Pantai Chenang
07000 Langkawi, Kedah, Malaysia
+6017-599 5935
www.facebook.com/TempleTreeResort
Find more gourmet recommendations for travel to Langkawi here and stay up-to-date with the latest gourmet and travel recommendations here and here.