Junglewalla Awakening Tour, Eco Tours Langkawi
Monica Tindall
There's nothing like an insider's perspective to get an understanding of a holiday destination. And, there's no more knowledgeable local team that those behind Junglewalla. Having the foresight for decades in recognizing the natural beauty of Langkawi, the guides at Junglewalla take guests for a walk on the wild side, literally. This sustainable, environmentally friendly and green tour company share their love of Langkawi's breath-taking biodiversity and natural landscape in the hope that guests will discover an appreciation for the wonders of Mother Earth too.
Run by local guides with an intense interest in the natural surrounds, tours are not only opportunities to capture photos of beautiful sites but highly informative also. A wide assortment of adventures is available ranging from kayaking through the mangroves to boating around UNESCO Geopark sites to bird watching and hiking. We've booked in for a sunrise excursion covering daybreak atop Langkawi's highest peak, breakfast in the rice paddies and a short trek and swim in a waterfall.
Junglewalla Awakening Tour
Hotel Pick-up
The awakening tour with Junglewalla begins with an early pick-up from our hotel. Leaving at 6:30 am, before the sun makes day, allows us to see a quieter side of the island and reach our starting point before sunrise. We meet our guide Hermi and immediately feel at ease with his warm smile and cheery disposition despite the early hour.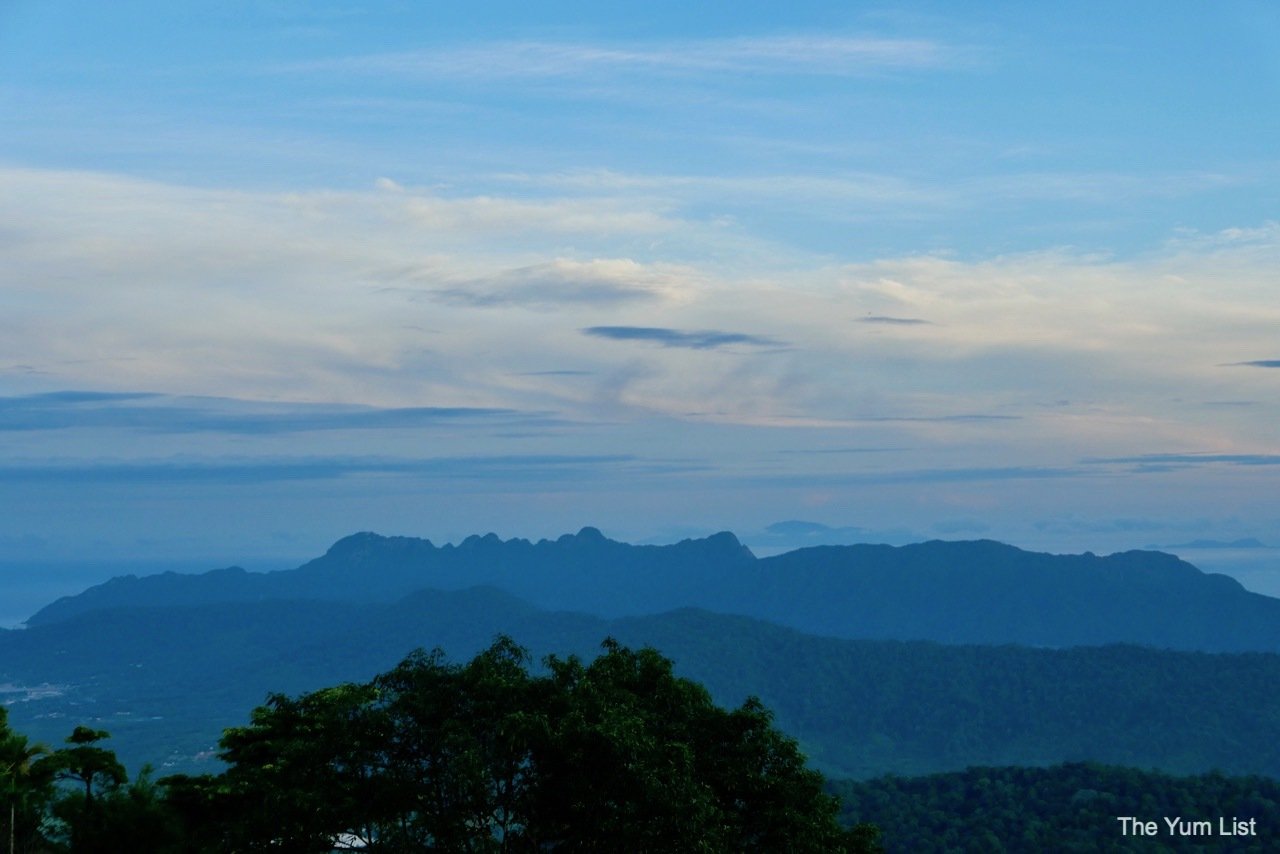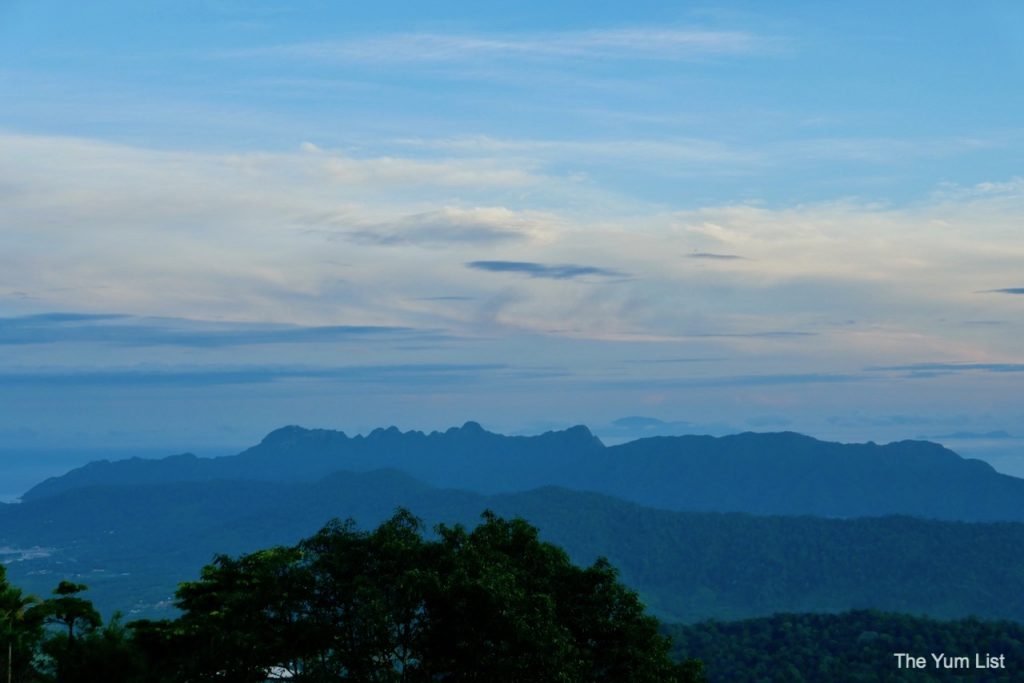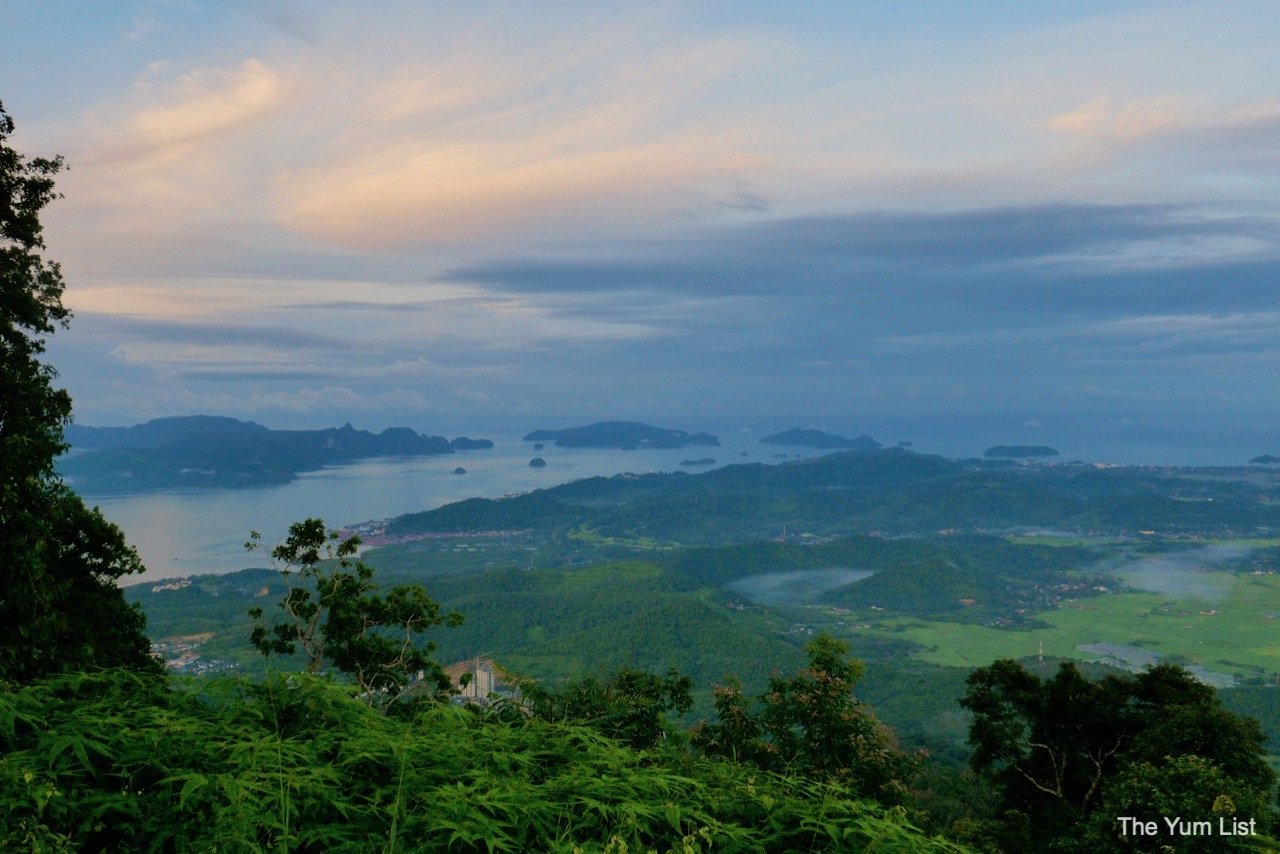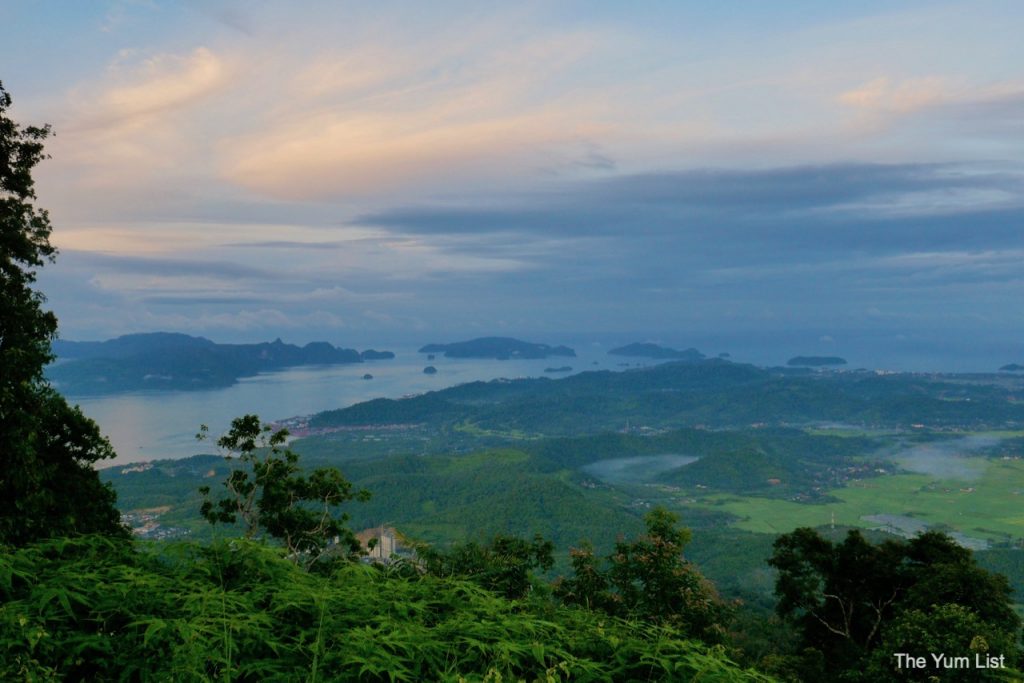 Sunrise at Gunung Raya
About a 20-minute drive has us to the top of Gunung Raya, Langkawi's highest peak with an altitude of 881 metres. Covered with dense rainforest, there are plenty of opportunities for wildlife spotting here. We can hear the great hornbill and a medley of other birds and creatures greeting the day. And, what a glorious place it is to welcome the sun. From the summit, we view the mainland, islands of Thailand, and several of the 99 islands in the surrounding archipelago. The lush forest cascades downhill to rice fields and further out to sea. Mist rises and cloud rolls in, making for an exciting skyscape. The air is fresh up here; some might even like to bring a long sleeve.
Following daybreak, we drive down the mountain, stopping at key points as we search for wildlife along the way. Macaques, dusky leaf monkeys, squirrels, hawks, hornbills and butterflies in a colourful array of species, are some of the creatures we spot. Hermi has brought binoculars allowing us a closer look as the shyer animals and is full of interesting facts about each.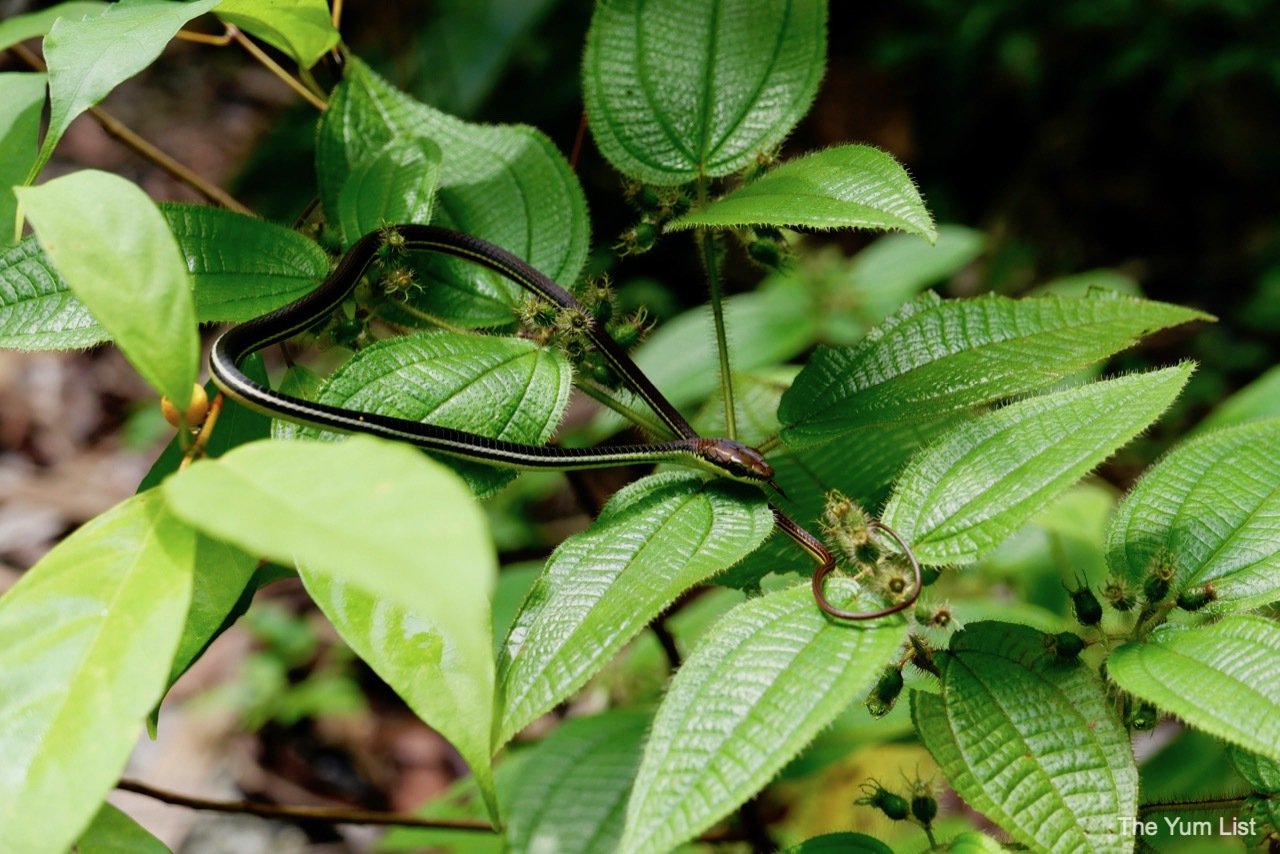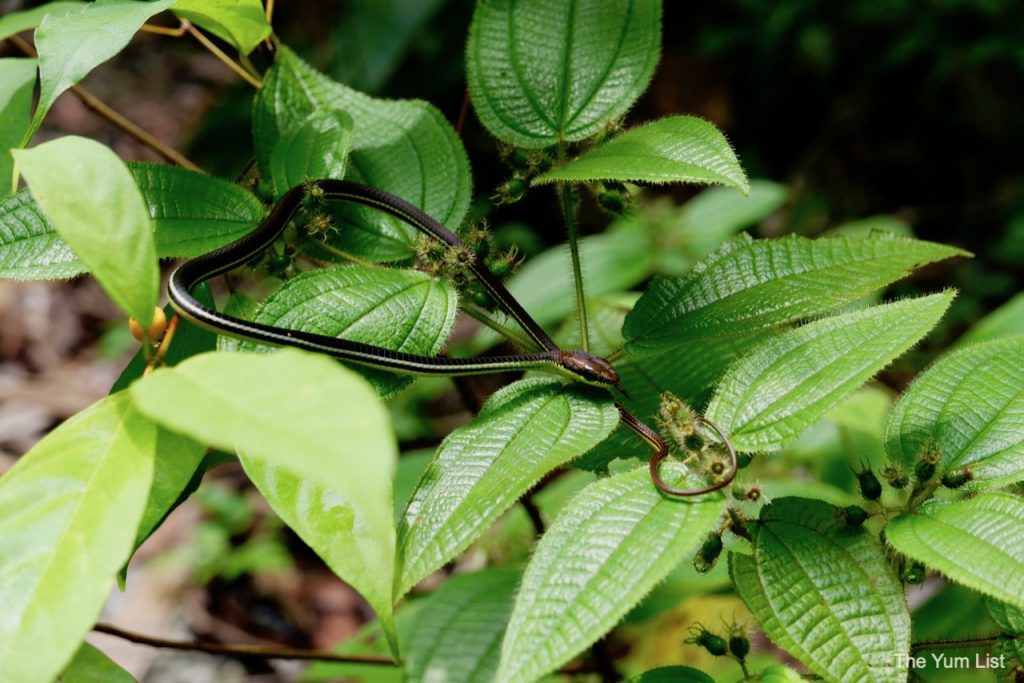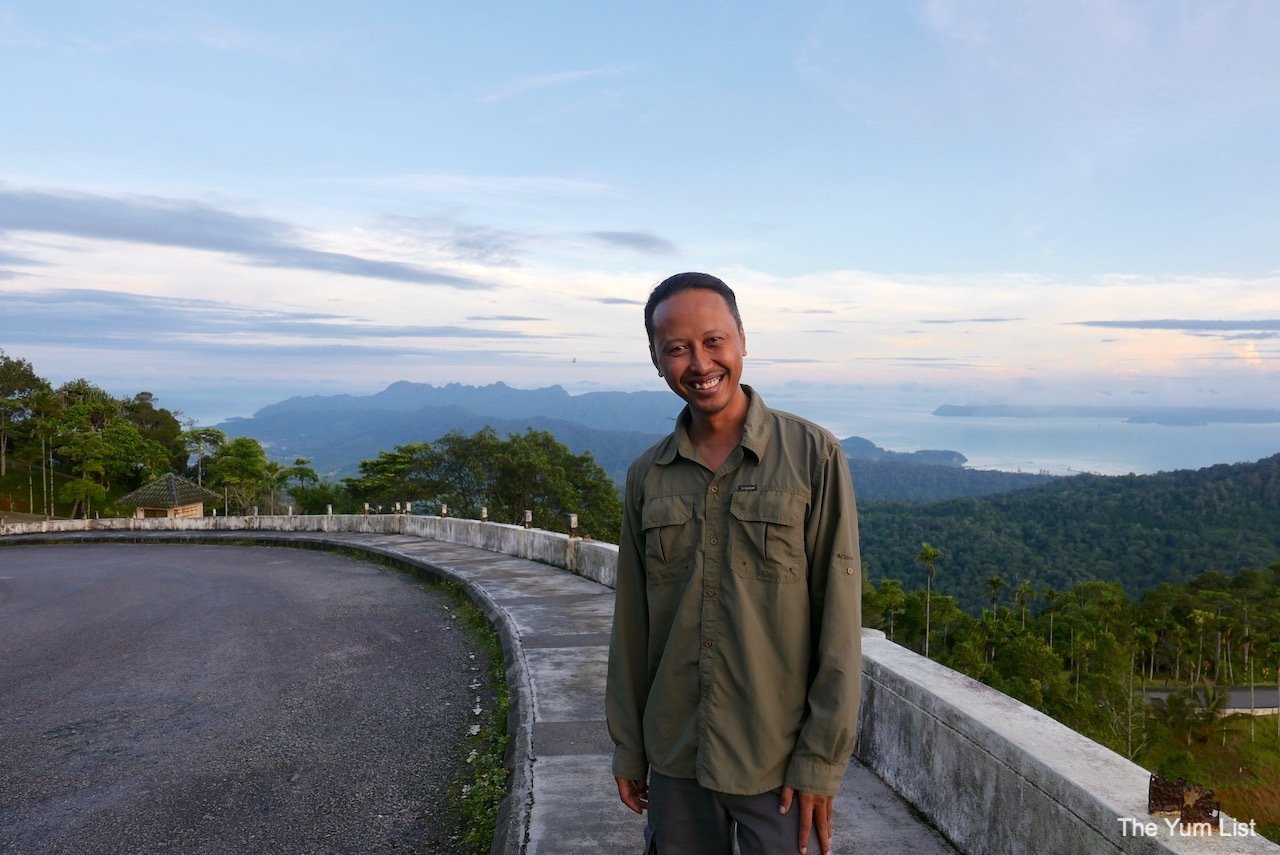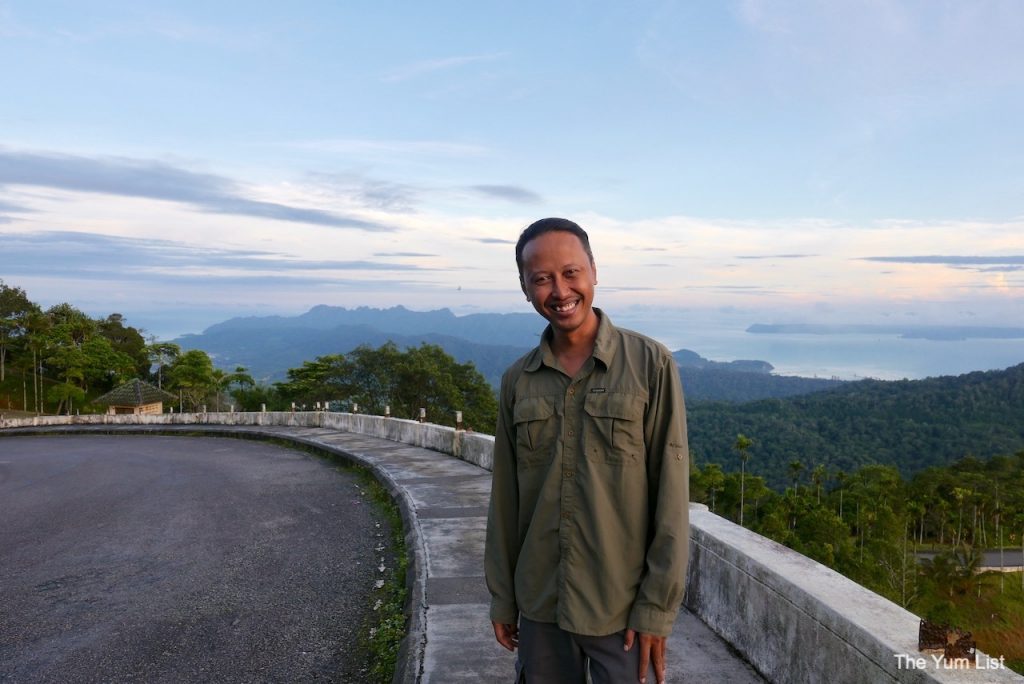 Local Breakfast in the Rice Paddies
Reaching the base, we move to the flats where the island's rice production is found. Vibrant green rice paddies are dotted with Malay homes on stilts representing a peaceful way of life close to nature. We pull up at a pretty spot for breakfast, Nasi Dagang Pak Malau.
Nasi Dagang Pak Malau offers open-walled pavilions overlooking the lush rice fields. In the background is Gunung Raya from where we just came, so today we're seeing it from numerous perspectives. The restaurant's speciality is nasi dagang (trader's rice) and the charismatic owner, uniformed smartly in traditional attire, greets all guests as they arrive.
Nasi dagang hails from coastal states such as Terengganu and Kelantan. It's rice steamed in coconut milk served with fish curry (here you have your pick of fish, beef or chicken), with pickled cucumber and carrots as complements. The rice is more than just grains and coconut milk, however. I'm pretty sure there's some onion, maybe some ginger, and definitely some fenugreek seeds in there too. The grains are separated yet slightly sticky. With a perfect, mildly chewy texture, it's delicious!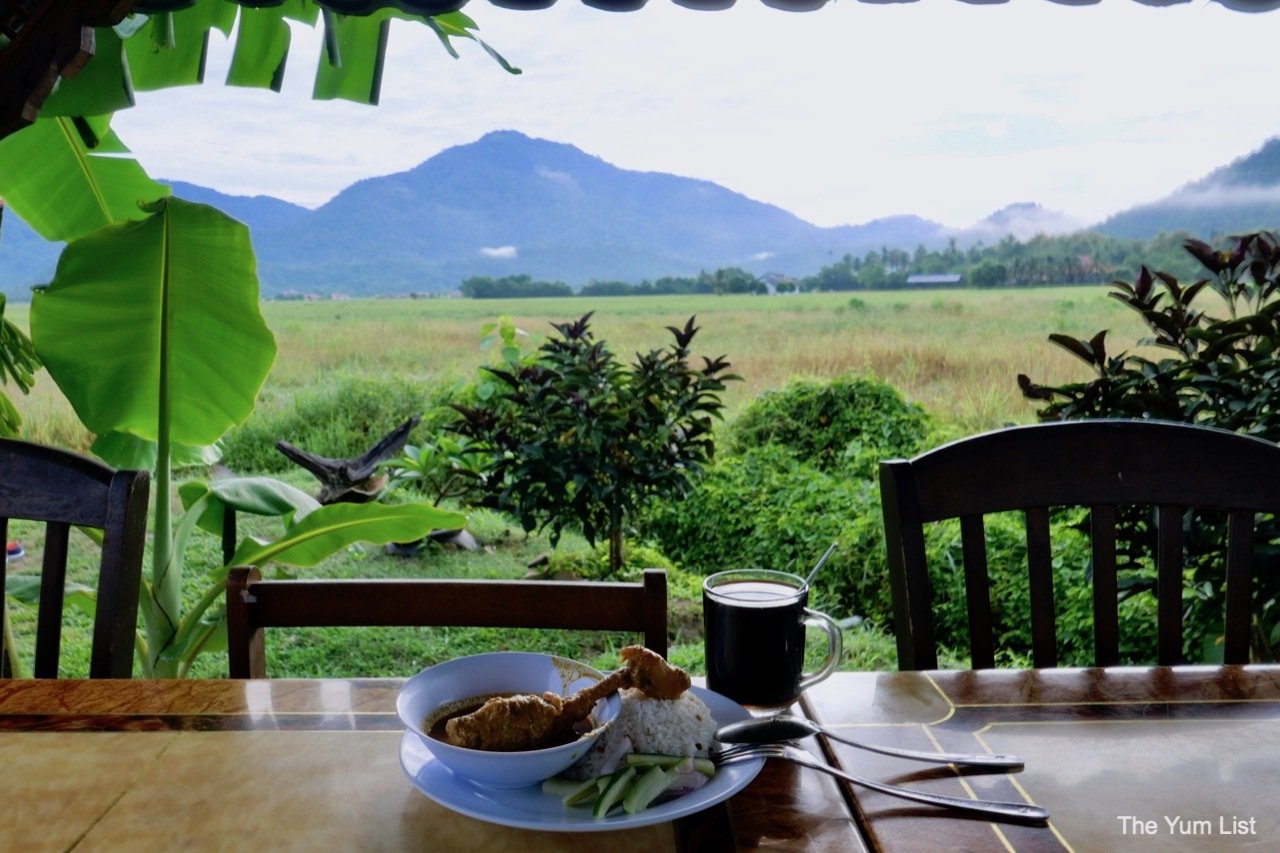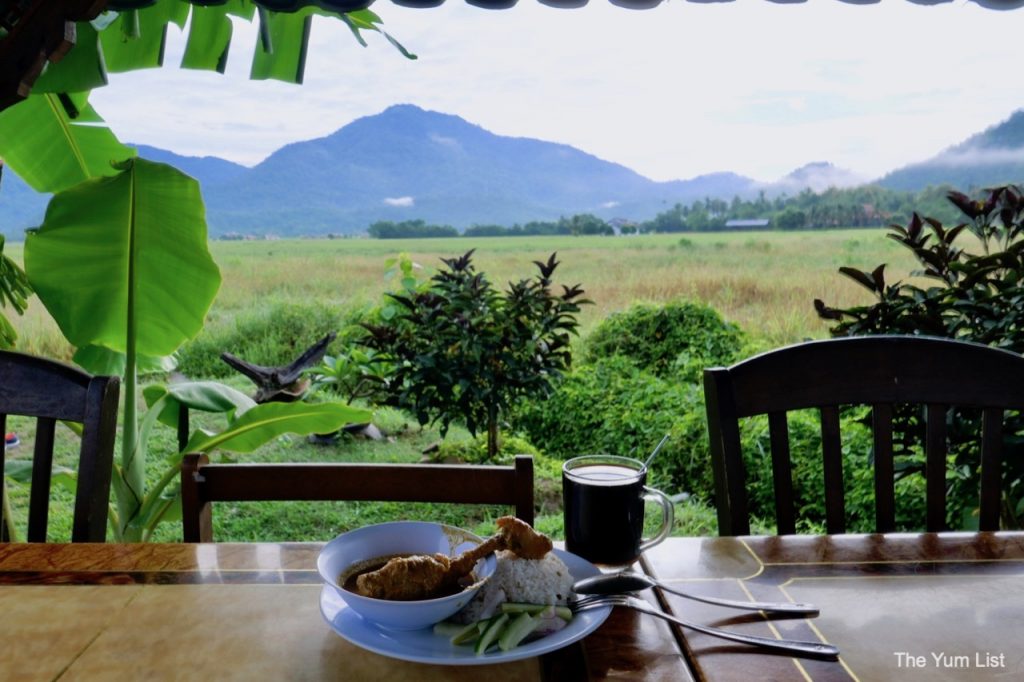 Jungle Trek & Waterfall
Tummies satisfied we're ready for a short walk. Around a 15-minute drive has us at the entrance of the trail. Covered with foliage, the path is shady and easy-going. It's another opportunity to observe the native flora and fauna and quiz Hermi along the one-kilometre track.
Our short walk is well-rewarded with a secluded spot and a pretty stream running over rocks and forming shallow swimming holes. The water is icy-cold! We don't dip for too long but time is allowed for those who'd like to take a longer splash.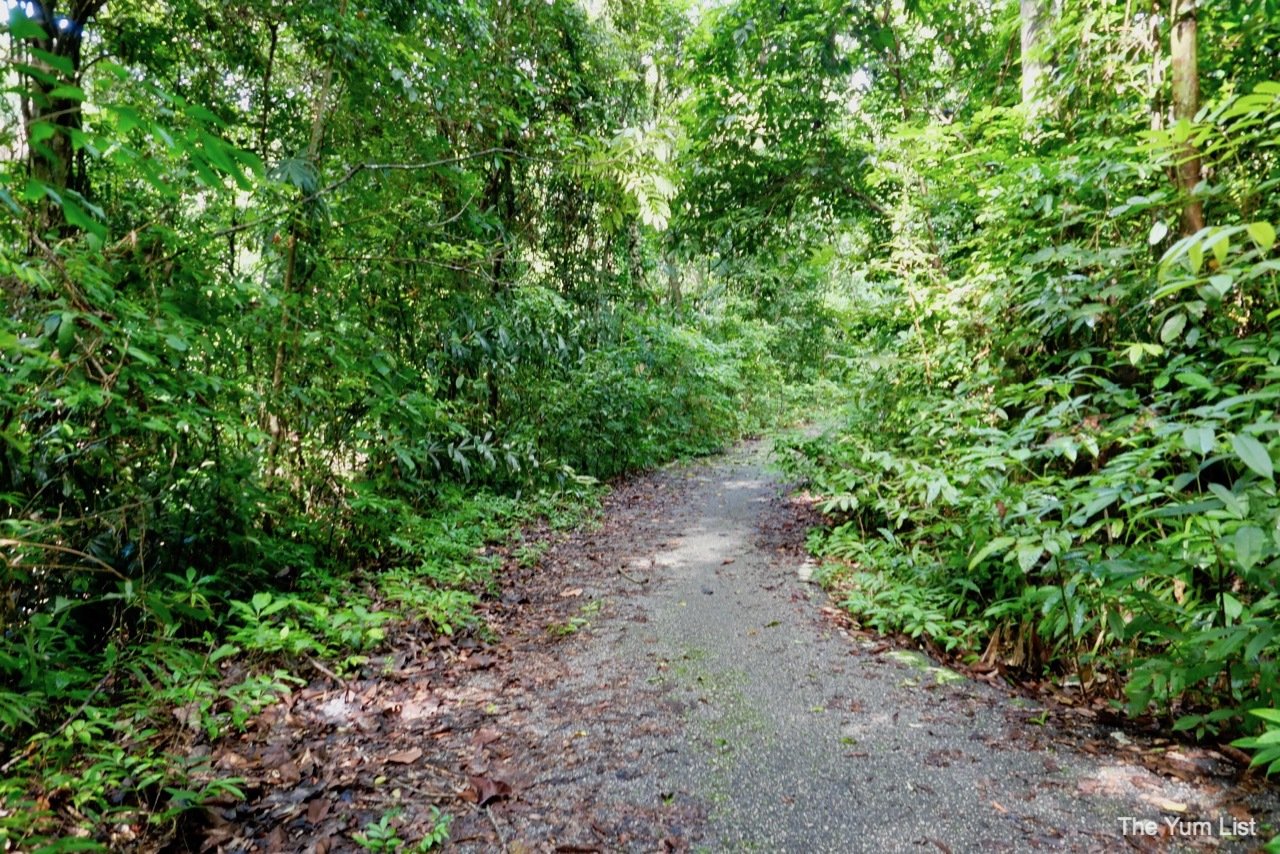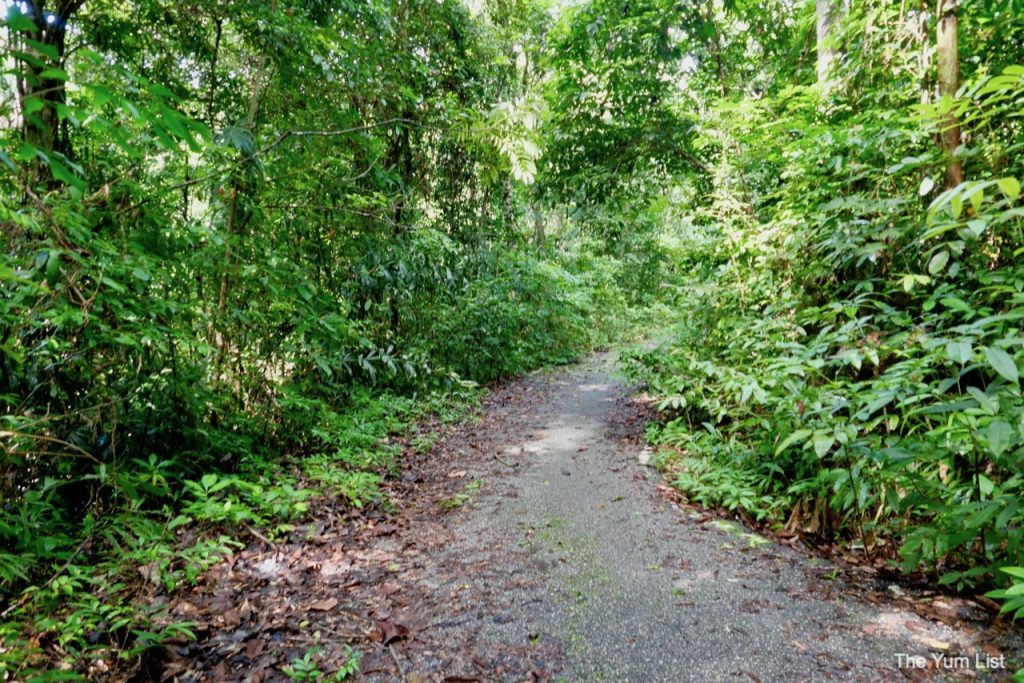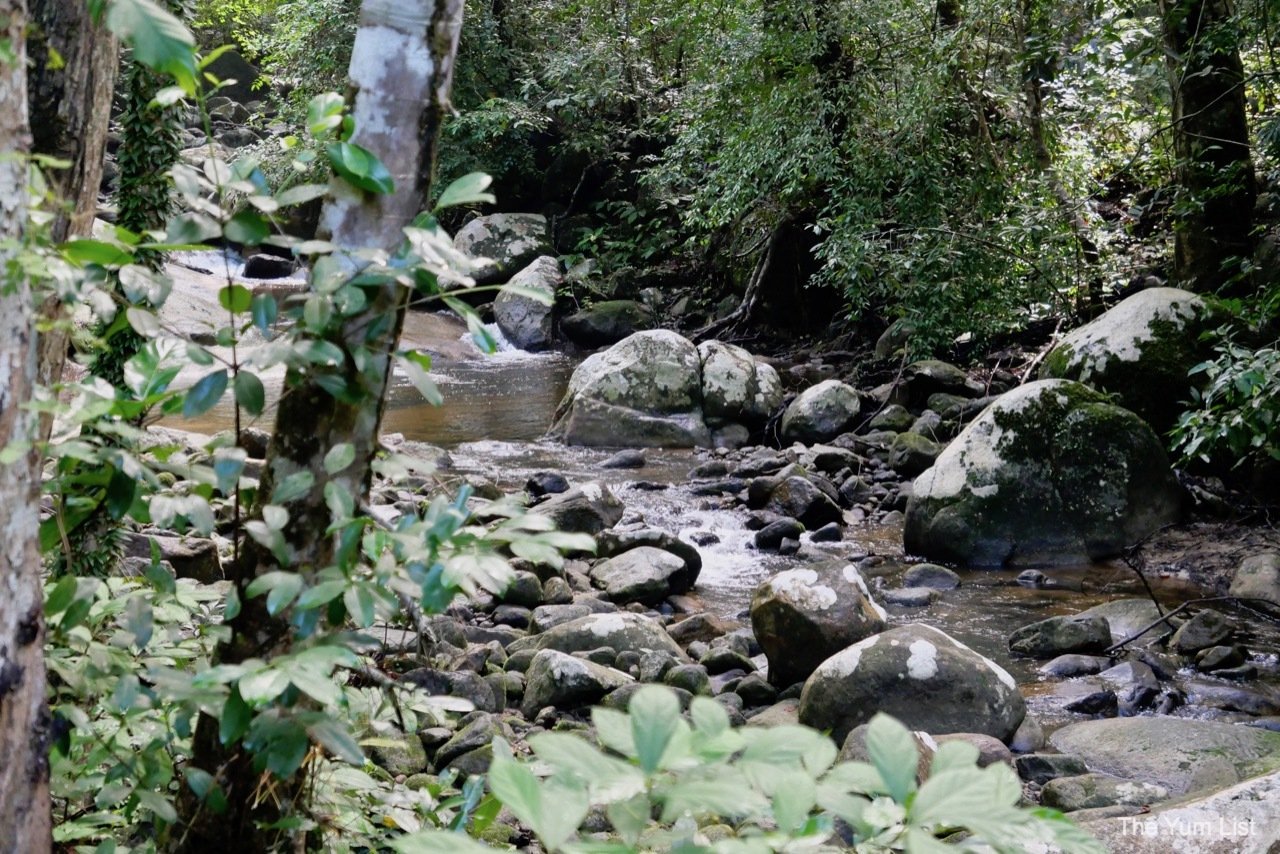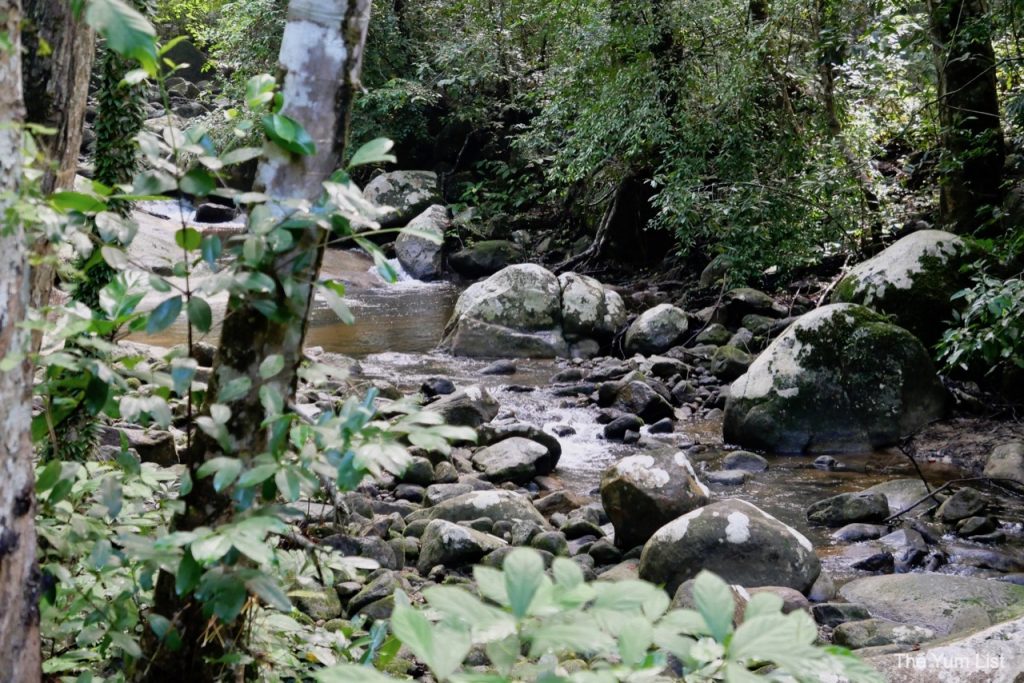 Junglewalla Review
We return to our villa around 11:30 am, refreshed, inspired and content. The sunrise tour with Hermi and Junglewalla was highly enjoyable. I can't recommend this company enough.
Reasons to tour Langkawi with Junglewalla: eco-tours with a focus on the brilliant biodiversity of the island; knowledgeable and passionate guides; a company who respects the earth and inspires others to do so also.
Junglewalla
Langkawi Eco Tours
Mobile & WhatsApp: +60 195902300
+6012 4870 600 | +60 19 225 2300
[email protected]
www.facebook.com/junglewallatours
The Awakening Tour with Junglewalla is available by special request and is priced at RM250 per person.
Find more things to do, places to stay and where to eat in Langkawi here and stay up-to-date with the latest gourmet and travel recommendations here and here.