V Integrated Wellness – Wellness Retreat Langkawi
Monica Tindall
Post-pandemic we're all in need of a refocus on wellness, and V Integrated Wellness has numerous packages to assist. Balancing five components – spa, fitness, yoga, beauty, and food – programs are customised to individual preferences. A whole of host of predesigned experiences is available. Still, you can also just book a room at The Andaman Langkawi and sign up for sessions that take your fancy.
V Integrated Wellness – Location
The beautiful property, The Andaman – A Luxury Collection Resort – Langkawi, hosts V Integrated Wellness facilities, staff and programs. Nestled in the ancient rainforest on the edge of the stunning Datai Bay, the resort is a nature lover's dream. Taking full advantage of Mother Earth's gifts, the team works in harmony with the surrounds incorporating the health benefits of the earth, the sea and the jungle into the wellness experience.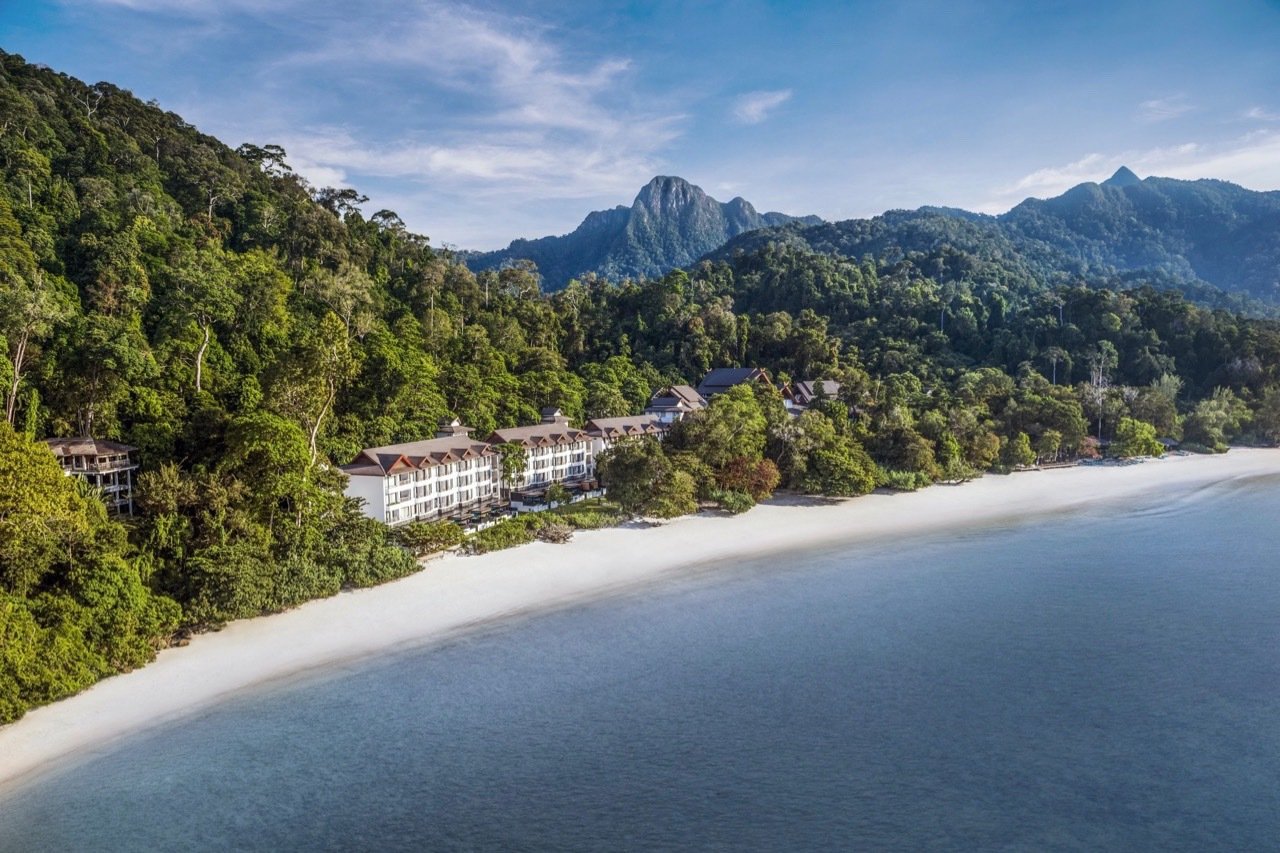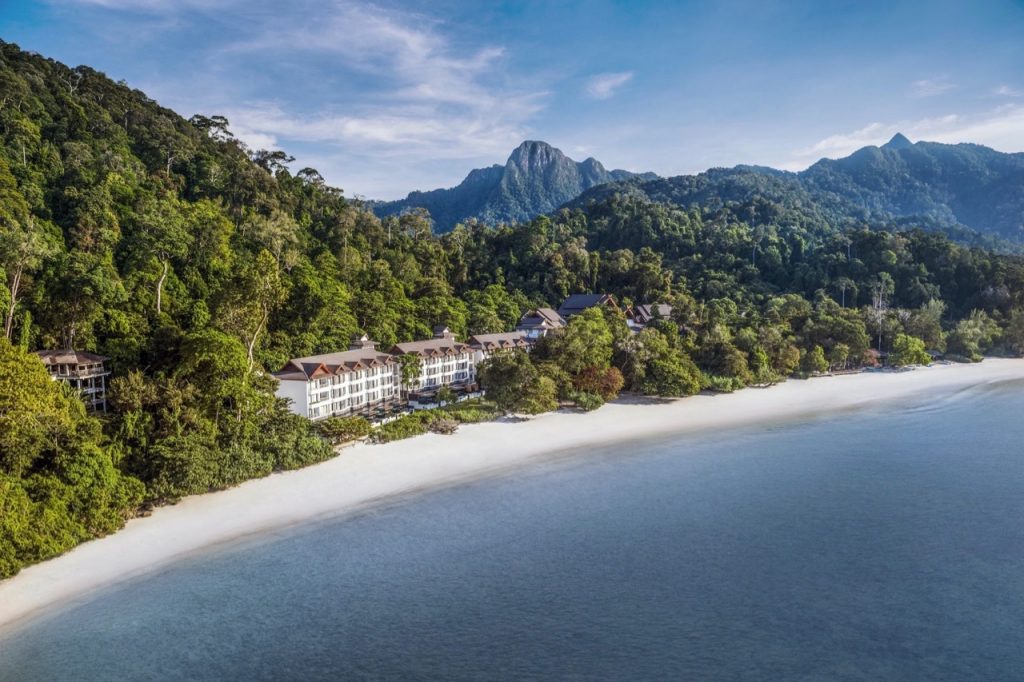 Wellness Getaway Langkawi
We've signed up for a three-day two-night package with V Integrated Wellness and get a taste of the broad range of pursuits available.
Day 1
Our journey begins upon arrival to the island with a transfer provided by the hotel. A gracious driver immediately takes control, and we don't have to think again for ourselves for the next few days. Every detail is taken care of. Moist hand towels, soothing music, mineral water, in-car Wi-Fi and a very comfortable BMW vehicle ease us into the vacation spirit.
Tepian Laut
Arriving at the resort around lunchtime, we check-in and head straight to Tepian Laut, the resort's beachfront eatery. Pool on one side and sea on the other, it's nothing but calming blue all around. Casual dining, the restaurant offers uncomplicated choices with salads, burgers, pasta and local delights for lunch backed up by a serious refreshments list.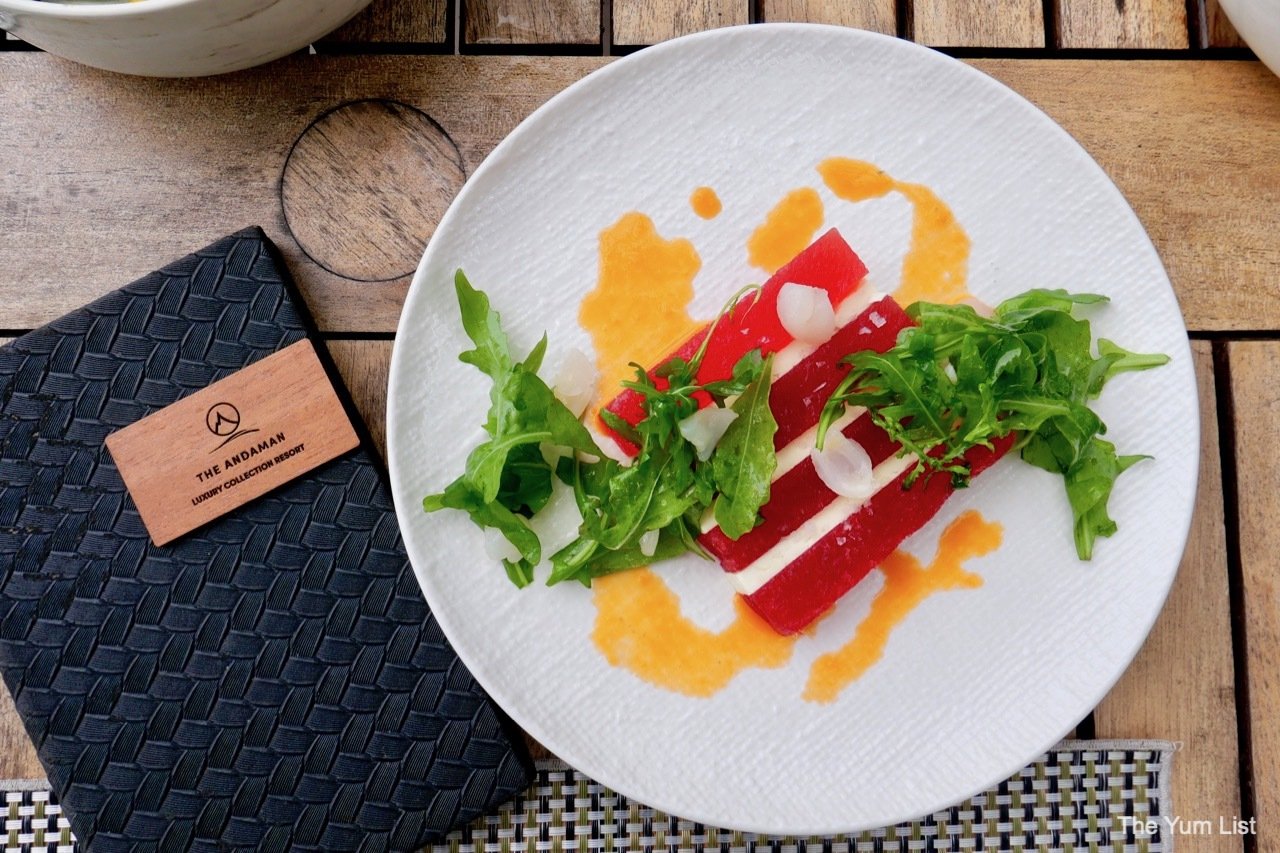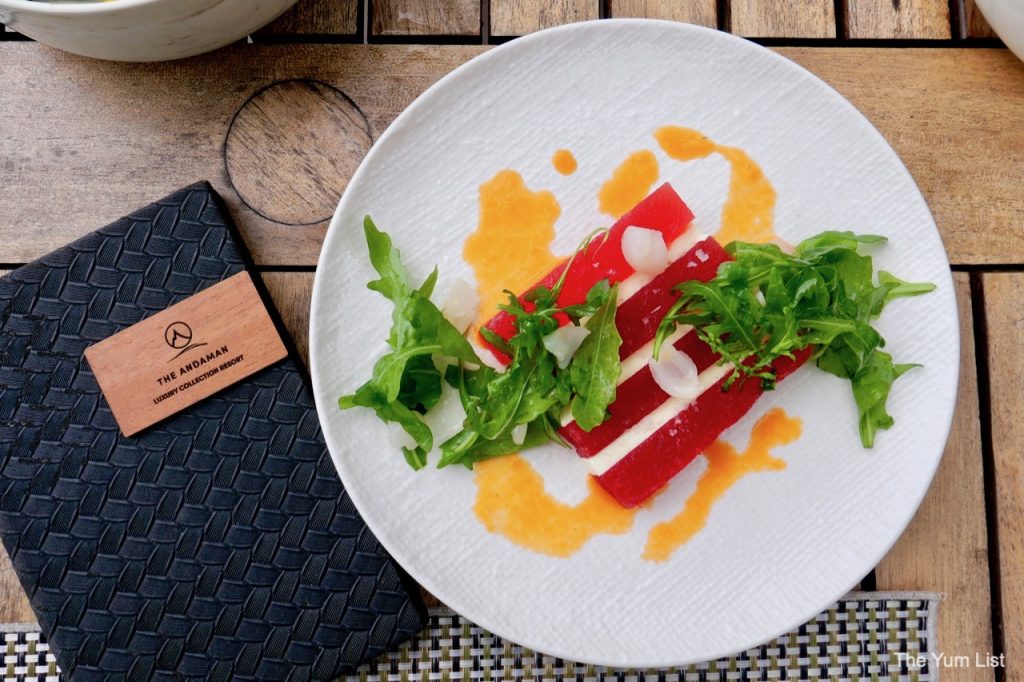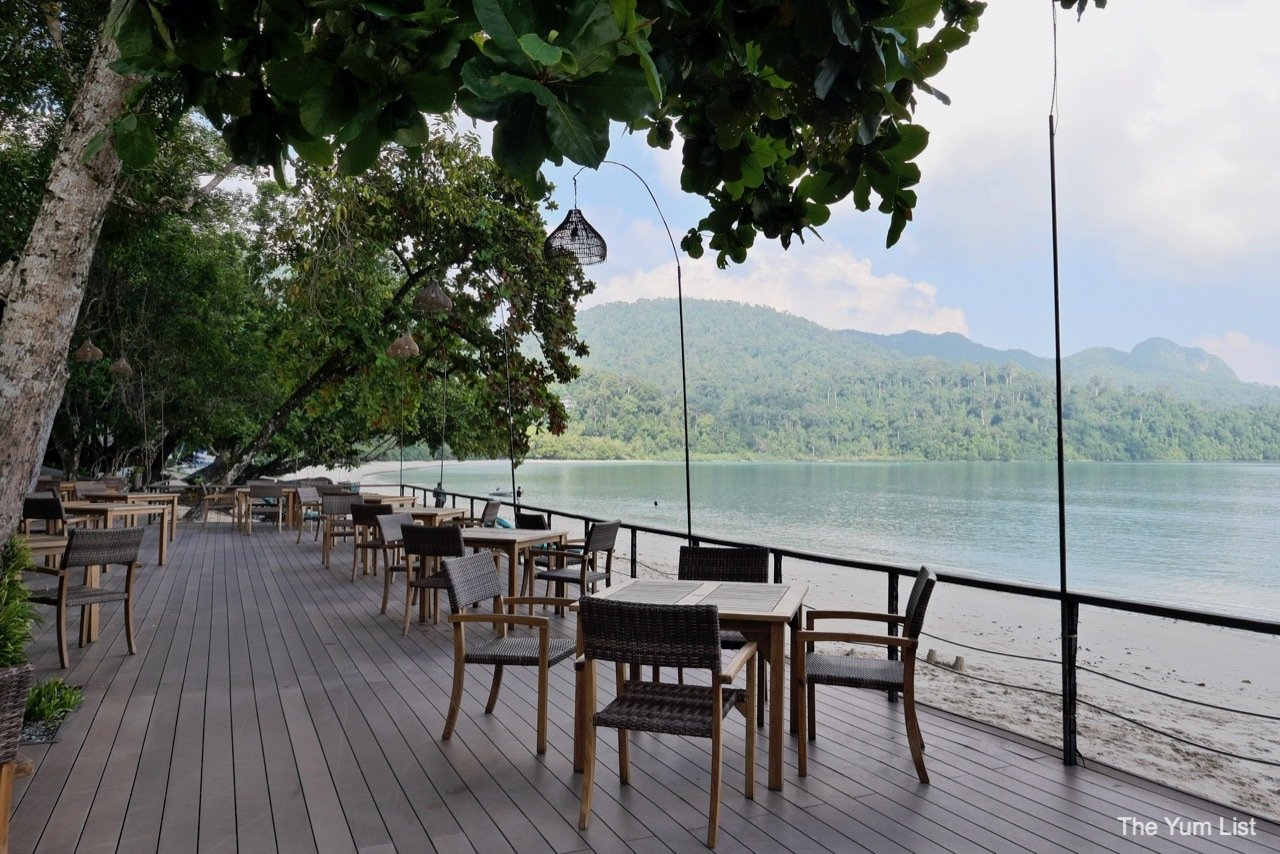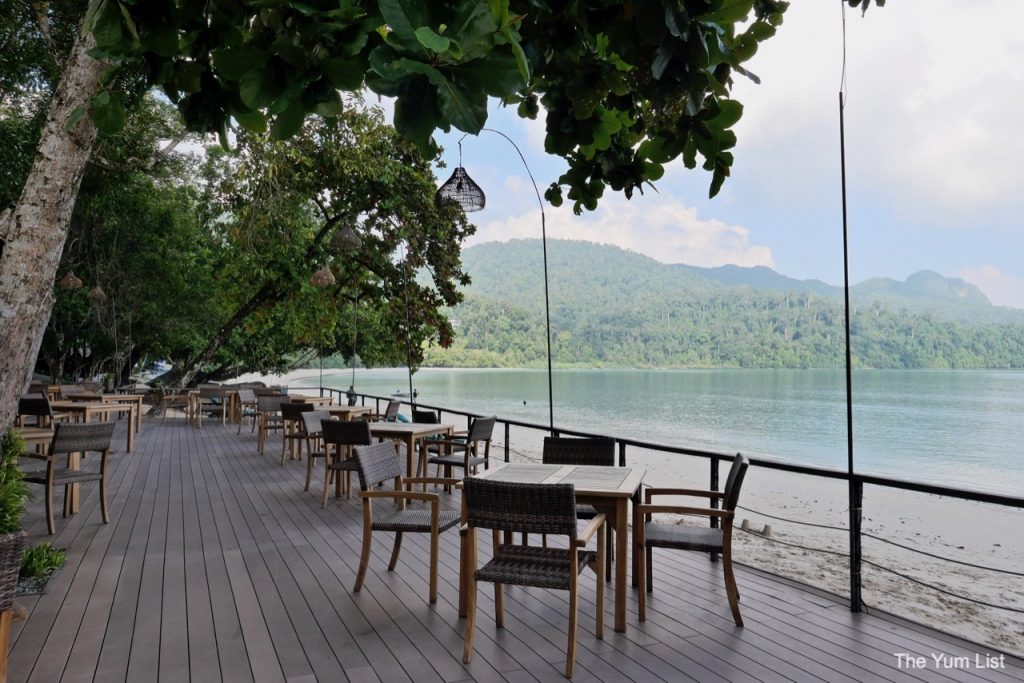 Rainforest Bathing
Later we take a walk around the property, engaging in some forest breathing as we appreciate the 10 000-year old rainforest. They say the air produced by the jungle has scientifically proven positive effects on the brain and body. We think a short stroll is the equivalent of a valium, without the adverse chemicals and it's free!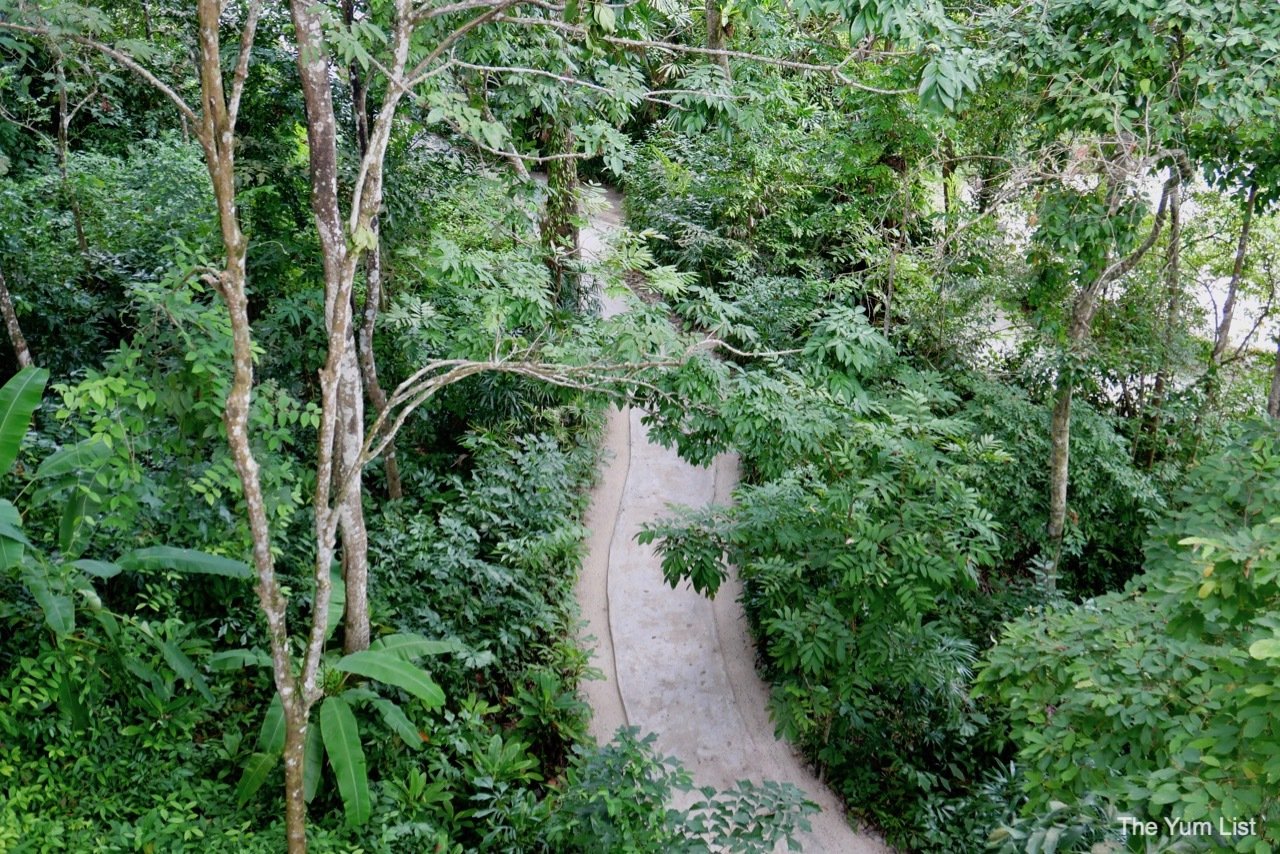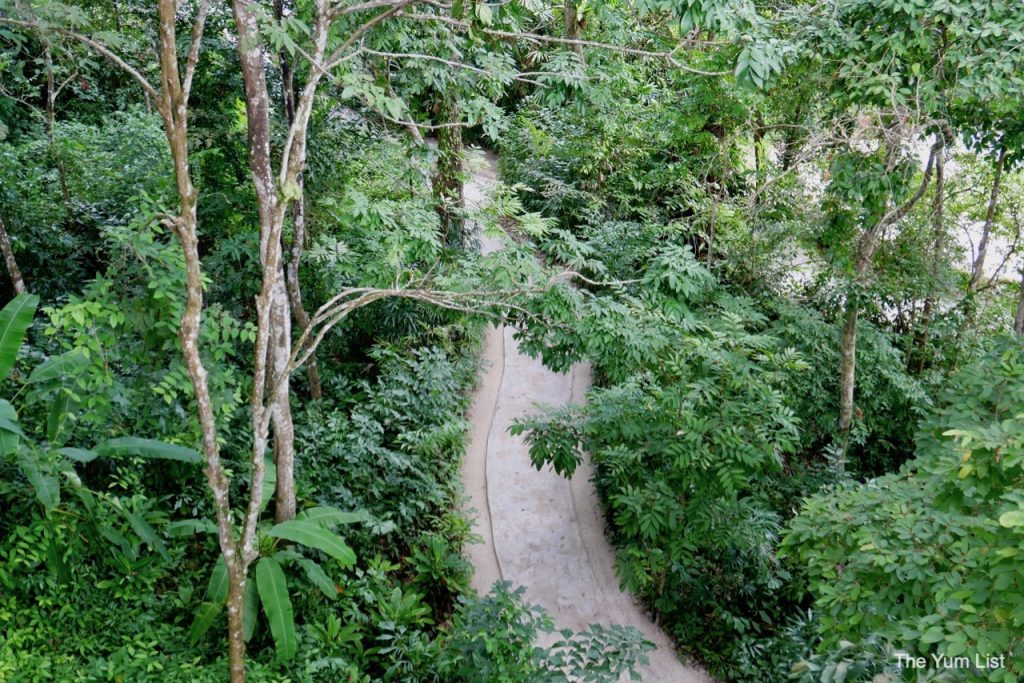 The Andaman Marine Life Laboratory
Further connecting with nature, we get an introduction to The Andaman's Marine and Coral Conservation project. A guided snorkel in Coral Nursery gives us a greater understanding of life beneath the sea. We even get to partake in a coral transplanting session aiming to revive the damage done to the 8 000 – year old coral reef by the 2004 tsunami.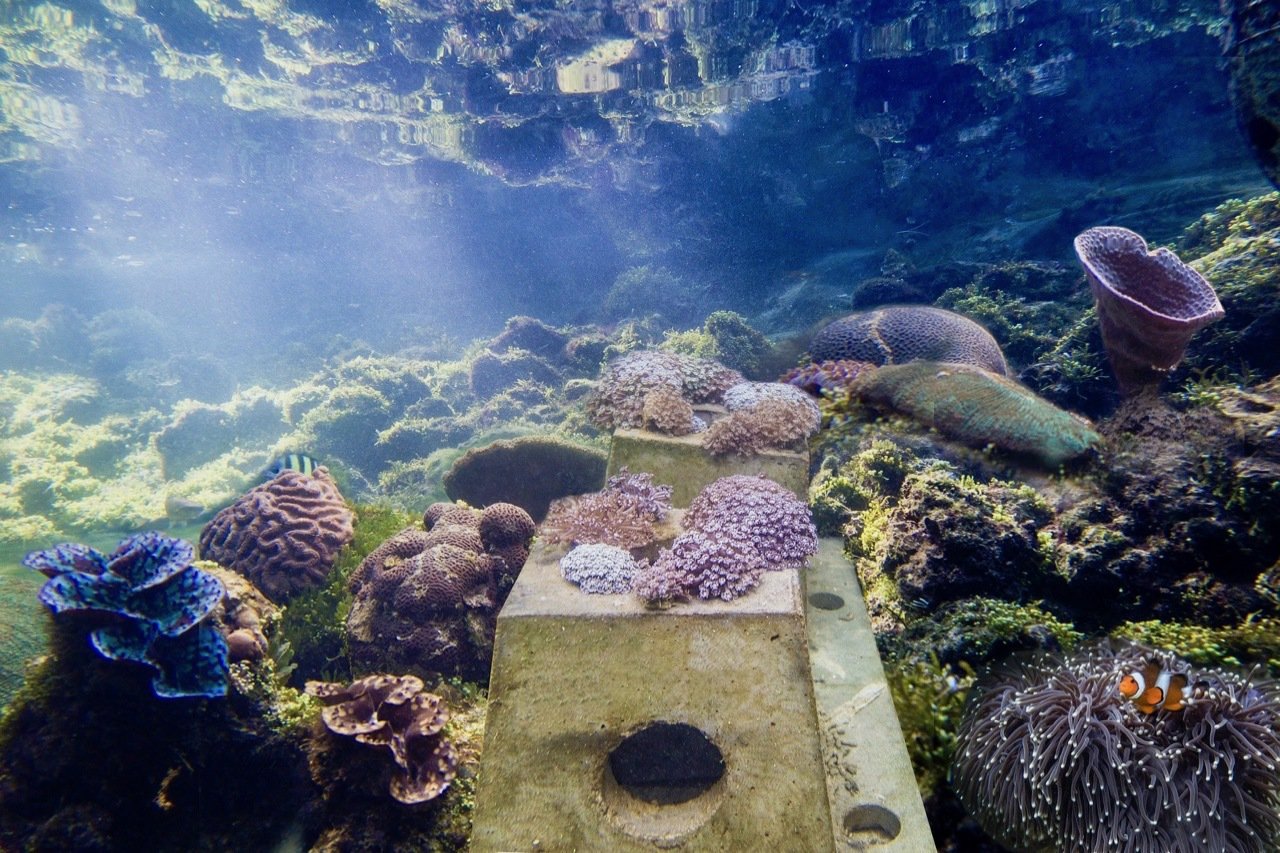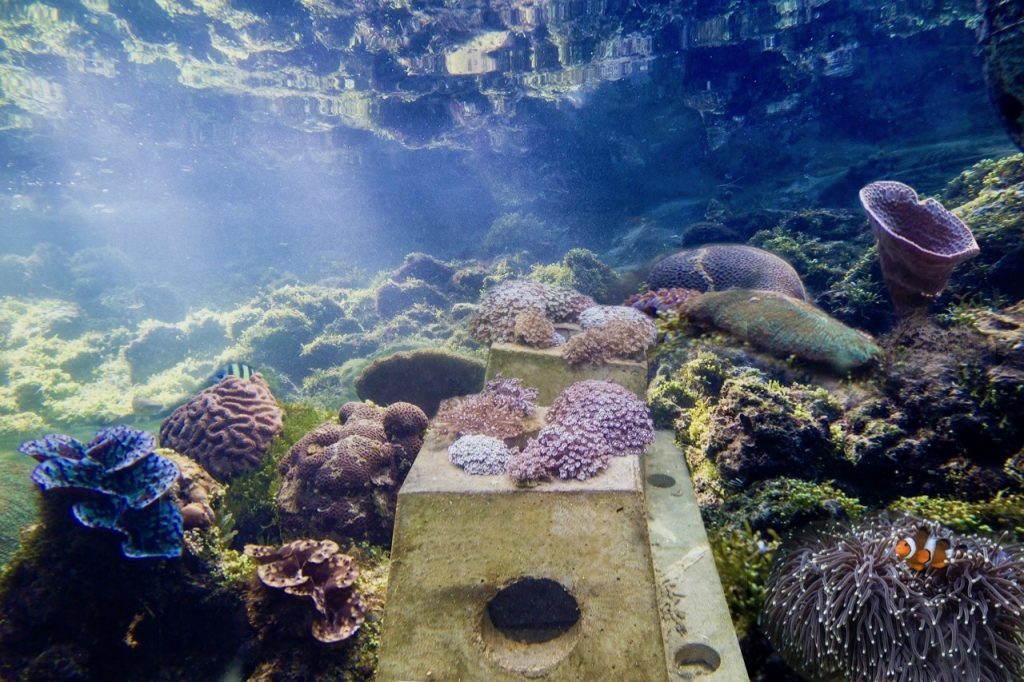 V Botanical Spa
The highlight of the day, however, is an Urut Melayu massage in V Botanical Spa. One of the most beautifully located spas in Malaysia, and the first to use products that are 100% organically certified, it is one of our favourite places in the country. Elevated on the hillside, each private villa affords views of the magical bay below. Massage aside, just sitting in the reception balcony induces calm and a sense of well-being.
There's no way we're missing the treatment though. Lemongrass and coconut oil lubricate the strong hands of the therapist as they pummel and stroke in this deep-tissue massage. Using thumbs and palms, they focus on the flow of blood in the urat (veins and arteries). Movement directed towards the heart (buka urat) aims to stimulate, while strokes moving away from the heart (tutup urat) are soothing.
Of course, we both feel calm and relaxed following the treatment, but we also believe it worked as a diuretic. We're not bloated anymore, but rather feel lean and in good condition.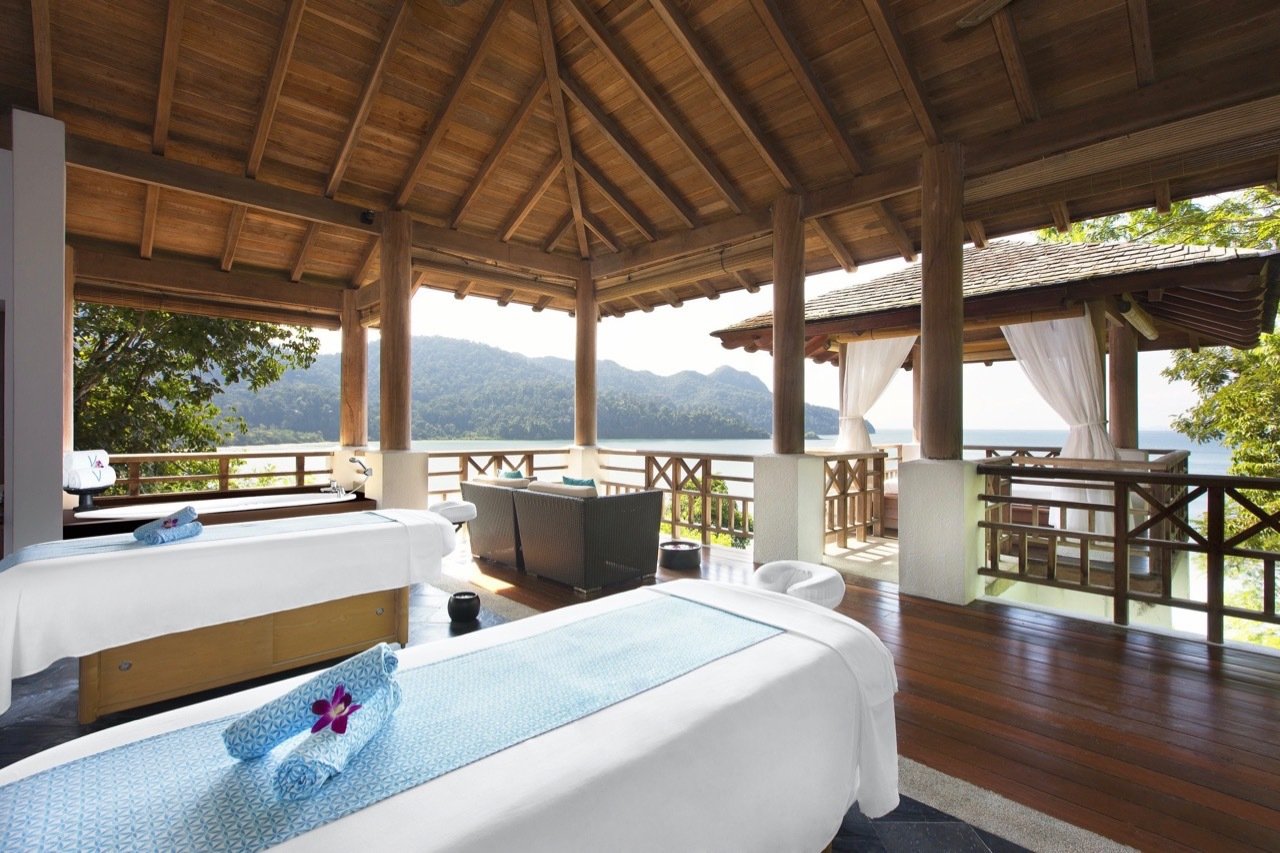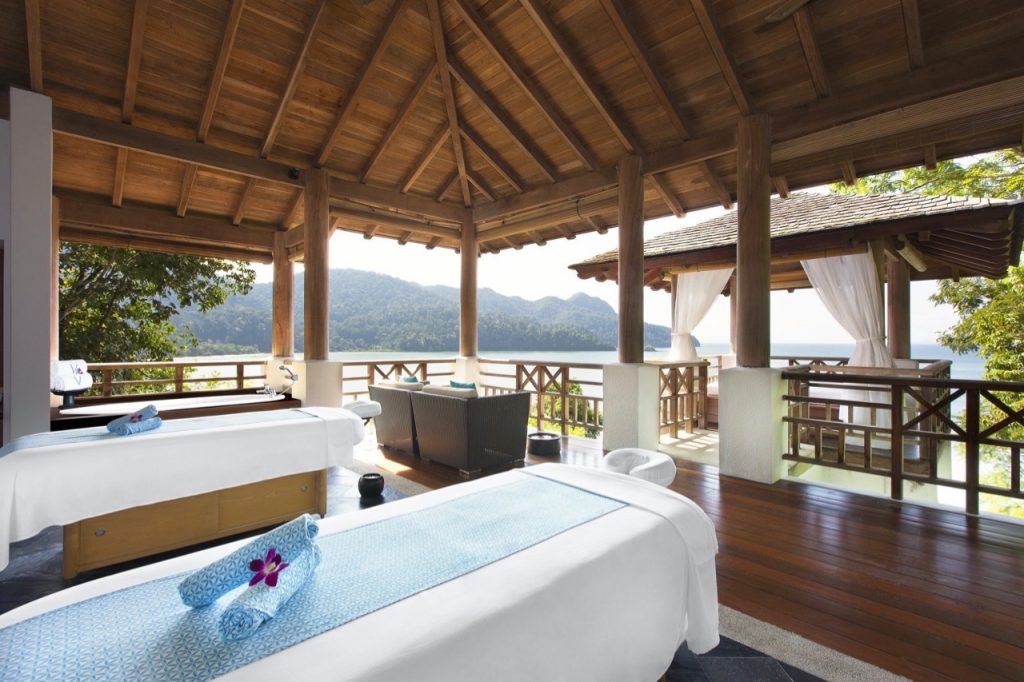 V Healthy Cuisine
The perfect conclusion to a beautiful day focused on health, is a chef-curated menu of V Healthy Cuisine. Using local produce, the executive chef of The Andaman Langkawi has designed a collection of recipes that is gluten-free and macrobiotic. It's teeming with vibrant fresh produce. The variety of whole foods in every dish not only makes for a balanced meal packed with nutrients but a highly tasty one too.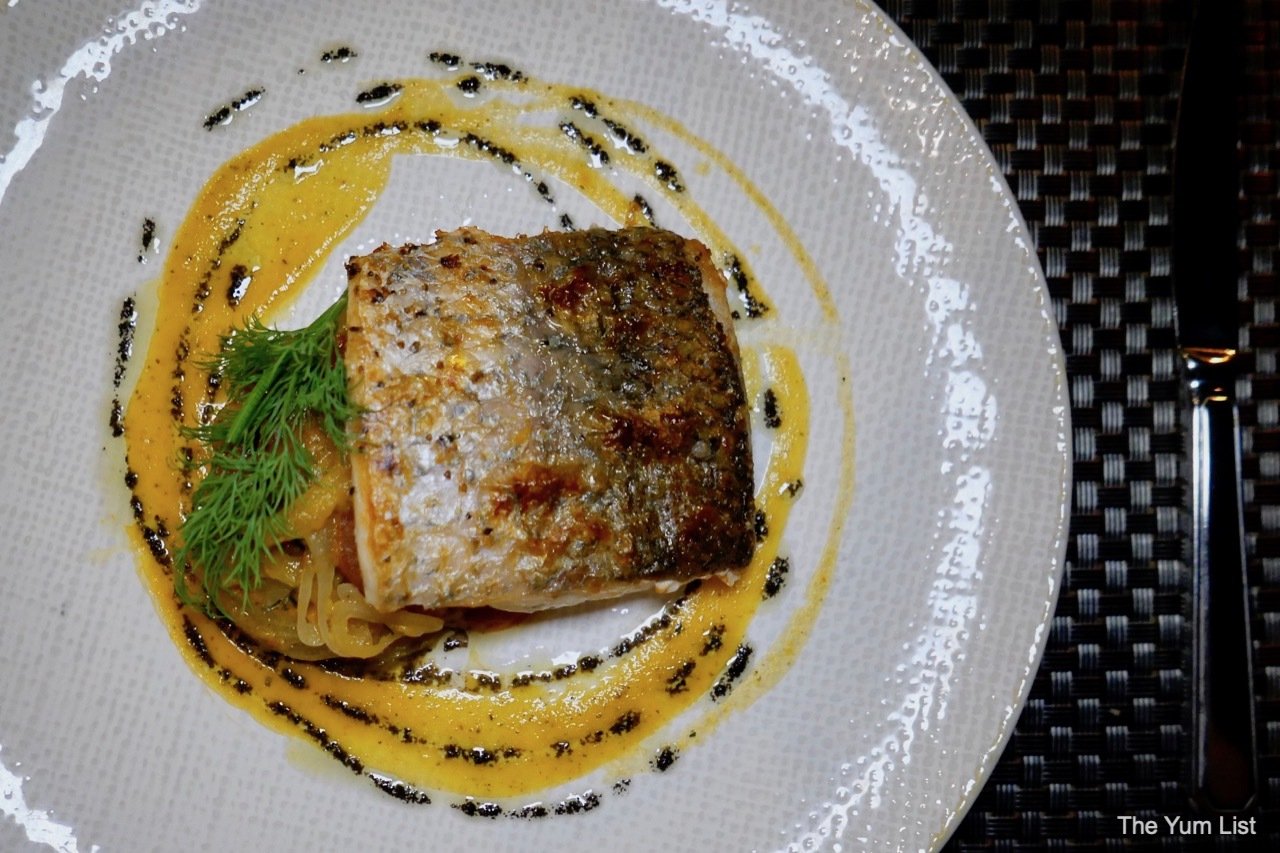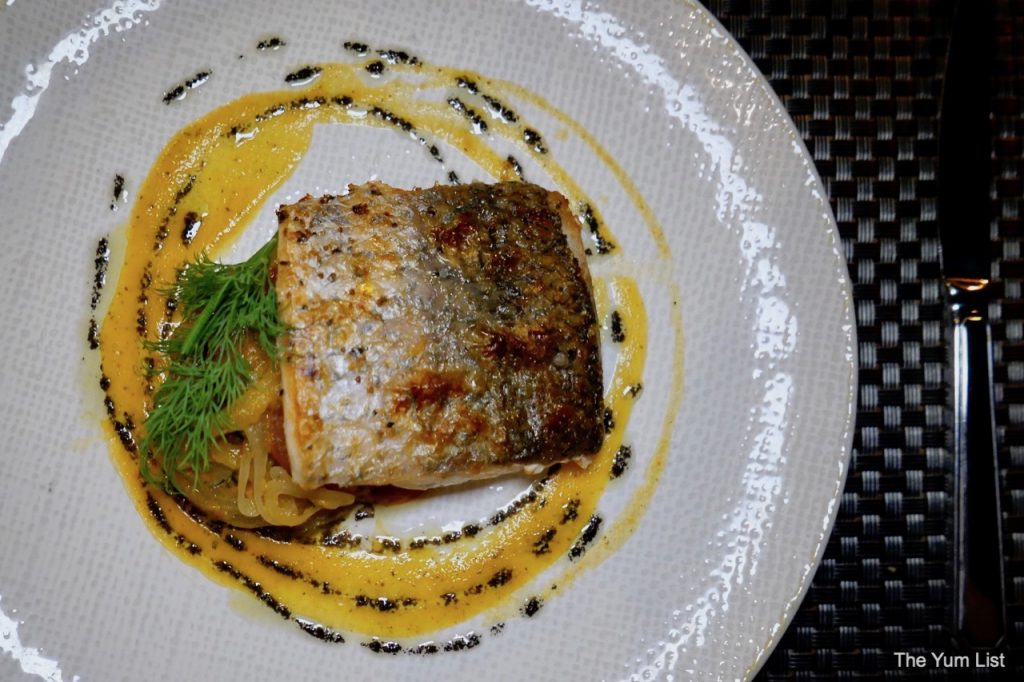 Rooms
We retire to our executive pool suite and sink into the pillow-top mattress of our king-sized bed. Waking fresh the following morning, a dip in our private pool is an invigorating launch to the day. Read more about The Andaman's rooms and facilities here.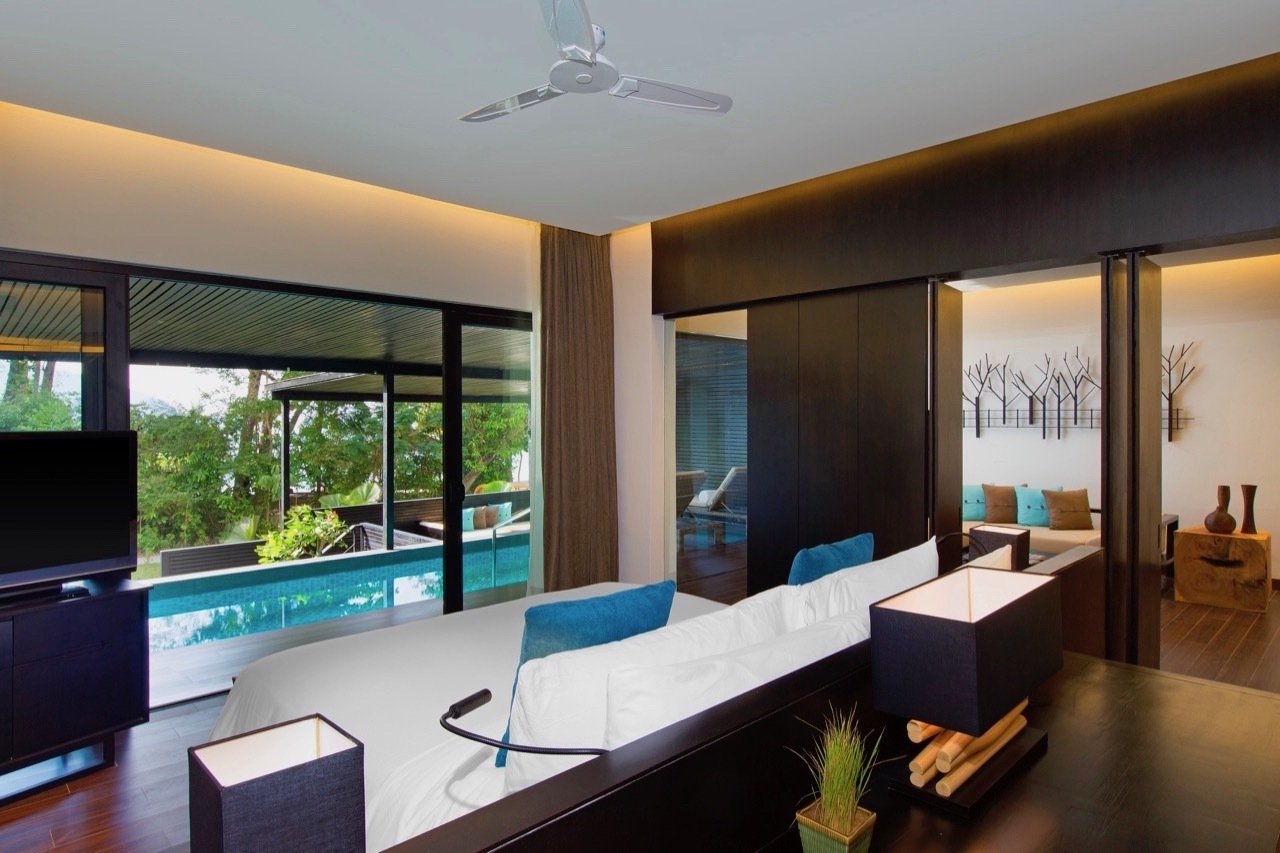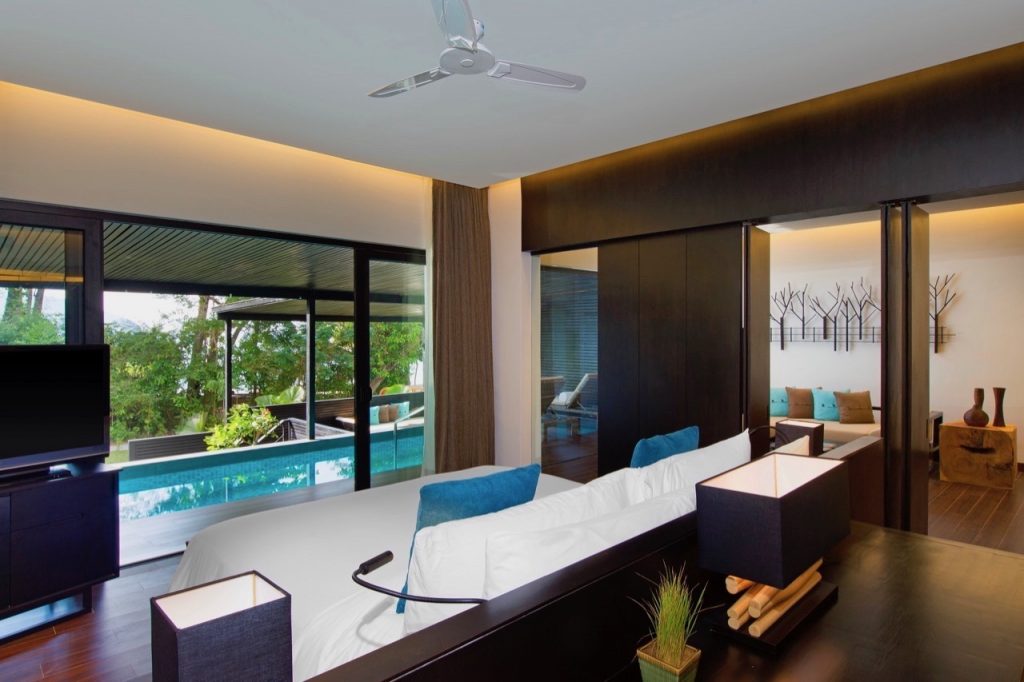 Day 2
Breakfast
Most packages at The Andaman include breakfast. It's taken at The Restaurant where an inviting collection of flavours from around the globe is found. Sticking to our wellness goals, we enjoy tropical fruit, eggs done a la minute and a good dose of coffee.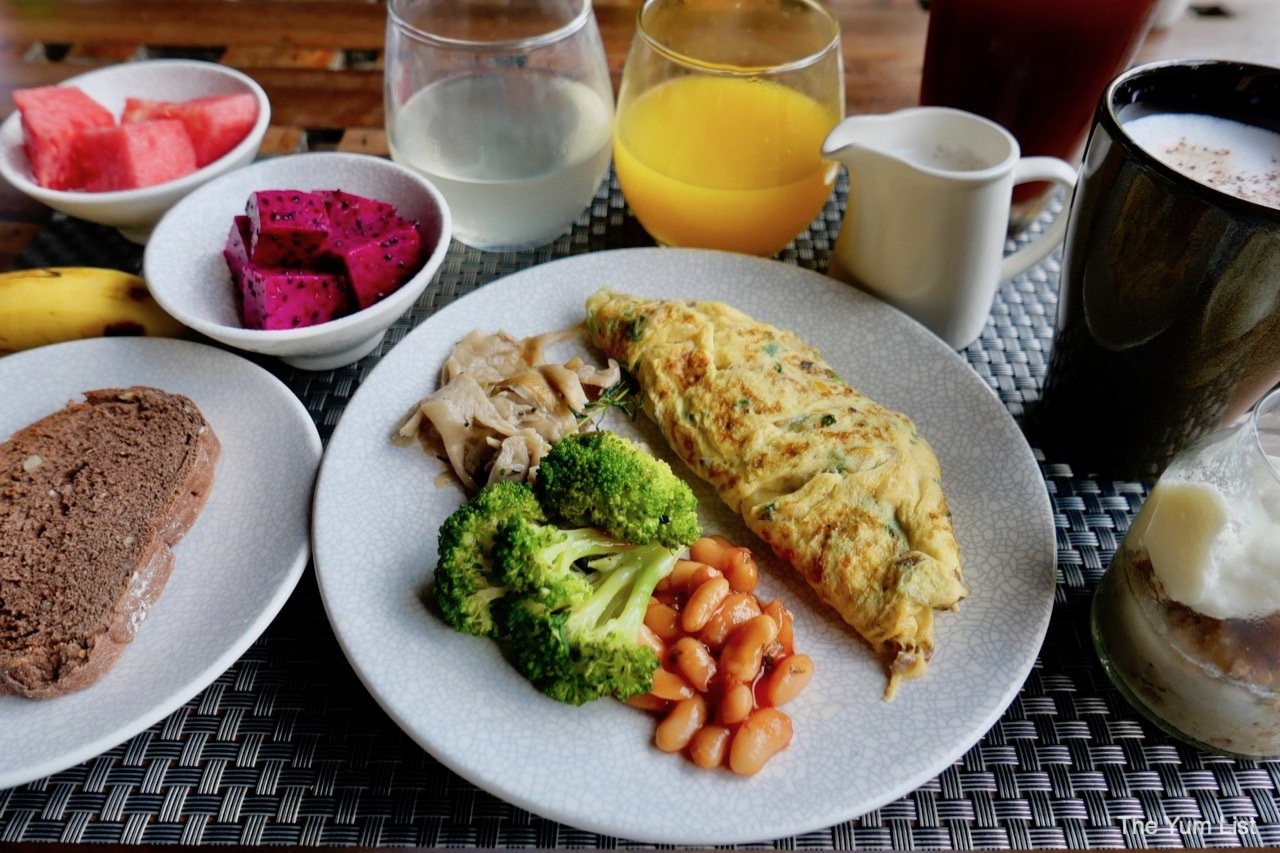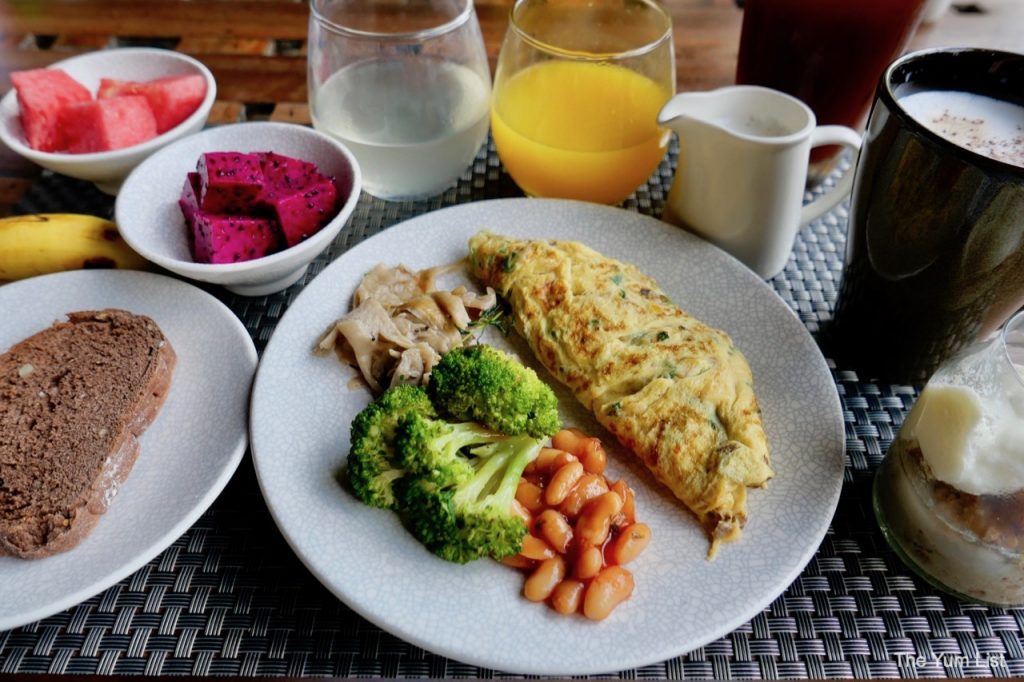 V Integrated Wellness Experience
Yesterday, we eased in the V Integrated Wellness experience with a gentle introduction. Today, our lifestyle is put to the test with a Holistic Lifestyle Assessment by a program advisor. Digging deeper into our health and well-being, a program is tailored to suit our individual needs.
Stress Management Score emWave
The emWave technology analyses the heart-brain interaction and autonomic nervous system dynamics to detect changes in our emotional state. We're given a HRV (Heart Rate Variability) score. With a more ordered and coherent pattern, you are supposedly better equipped to experience positive emotions such as appreciation, care, joy and love.
pH Testing
Next, we undergo pH testing detecting the levels of acidity and alkalinity in the body. Apparently, a score that is overly acidic can be associated with low energy, difficulty in losing weight, poor digestion and aches and pains.
Biological Impedance Analysis (BIA)
Lastly, we move to the fitness centre to discover the results of a Biological Impedance Analysis (BIA). This test looks at body composition, taking into account scores on body fat, lean muscle mass, water retention and so on. This can give insight into your body at a cellular level, including metabolism and toxicity activity.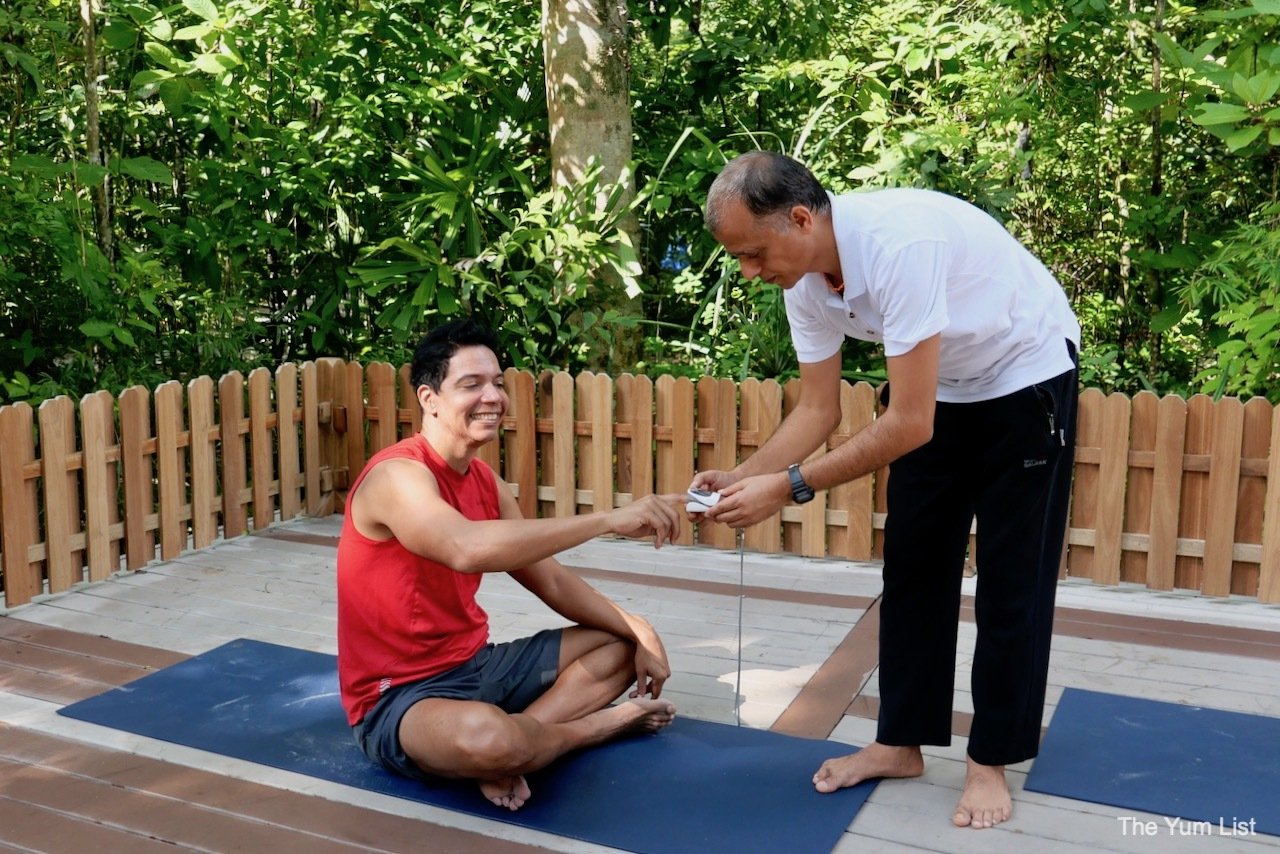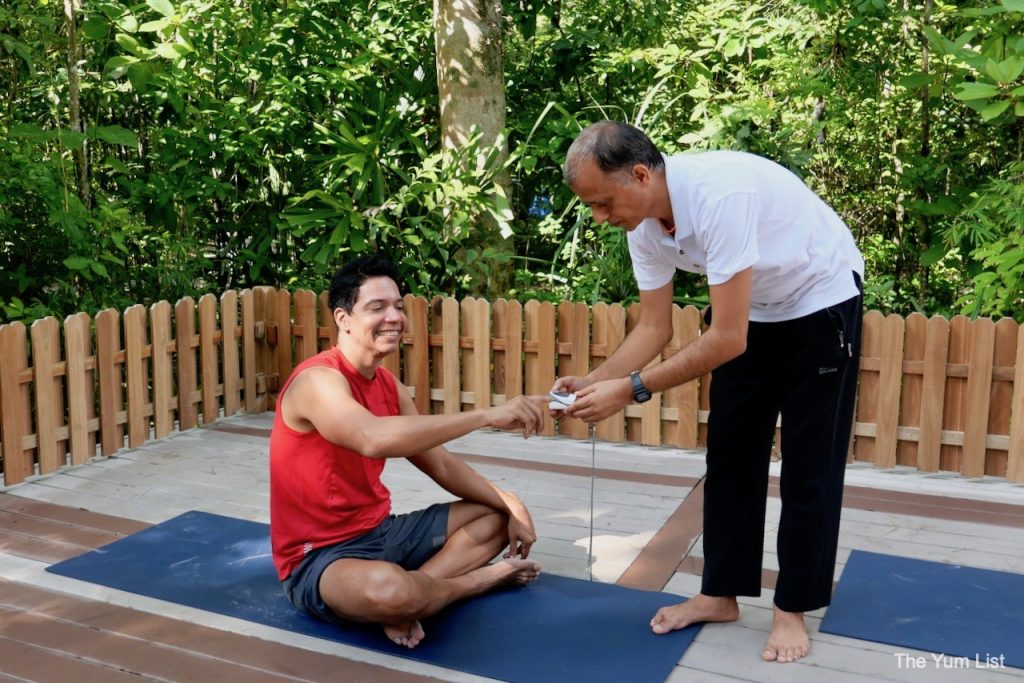 V Yoga Experience
Following our assessment, we agree yoga would be suitable for both of us and a knowledgeable yoga master Ekraj leads us through a session. Ekraj is a vibrant spirit full of joy and words of advice. He coaches us not only in the physical execution of movements but in a mindset to creating happiness. As we're not regular yoga followers, the class is designed at a beginner's level, taking into account our newness. Long term practice of yoga develops strength, flexibility and balance as well as enhancement of mental awareness and reduction of stress. We should definitely commit to a little more practice at home.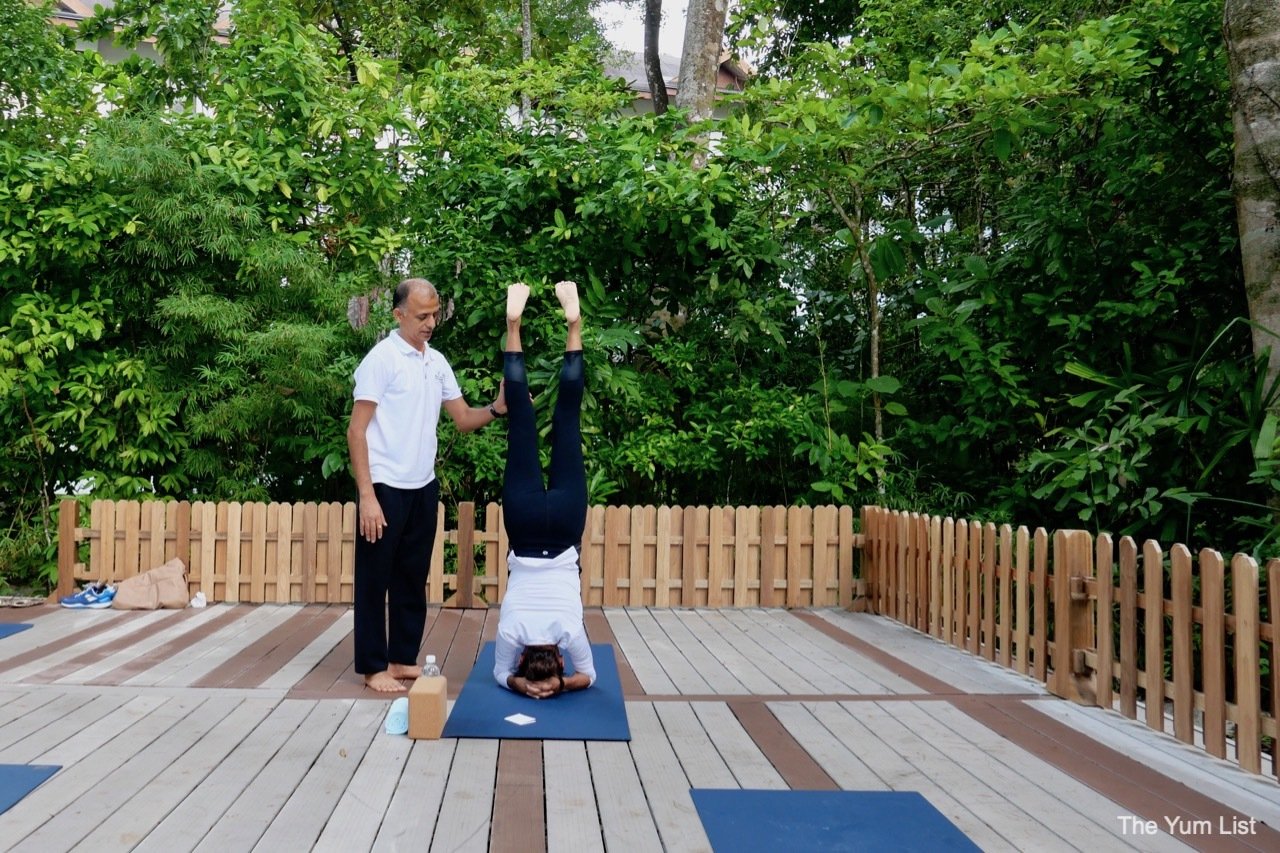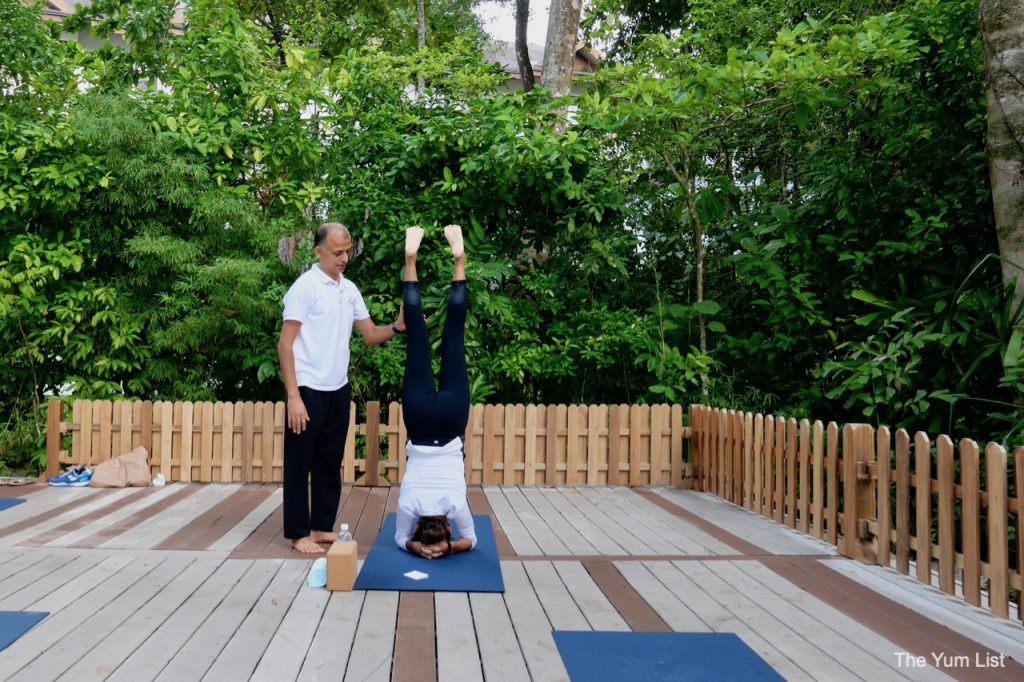 Juice Cleanse
No wellness program would be complete with a juice cleanse, right? Hubby has been a long-term convert, whereas I'd prefer to just consume the whole fruit or veg. Still, there is something here for both us. With V Integrated Wellness you can choose an entire package consisting of soups, alkalising and nourishing cold-pressed organic juices and fresh, healthy snacks to keep cravings at bay. Anyone looking to kick-start a lifestyle change would do well to consider this option.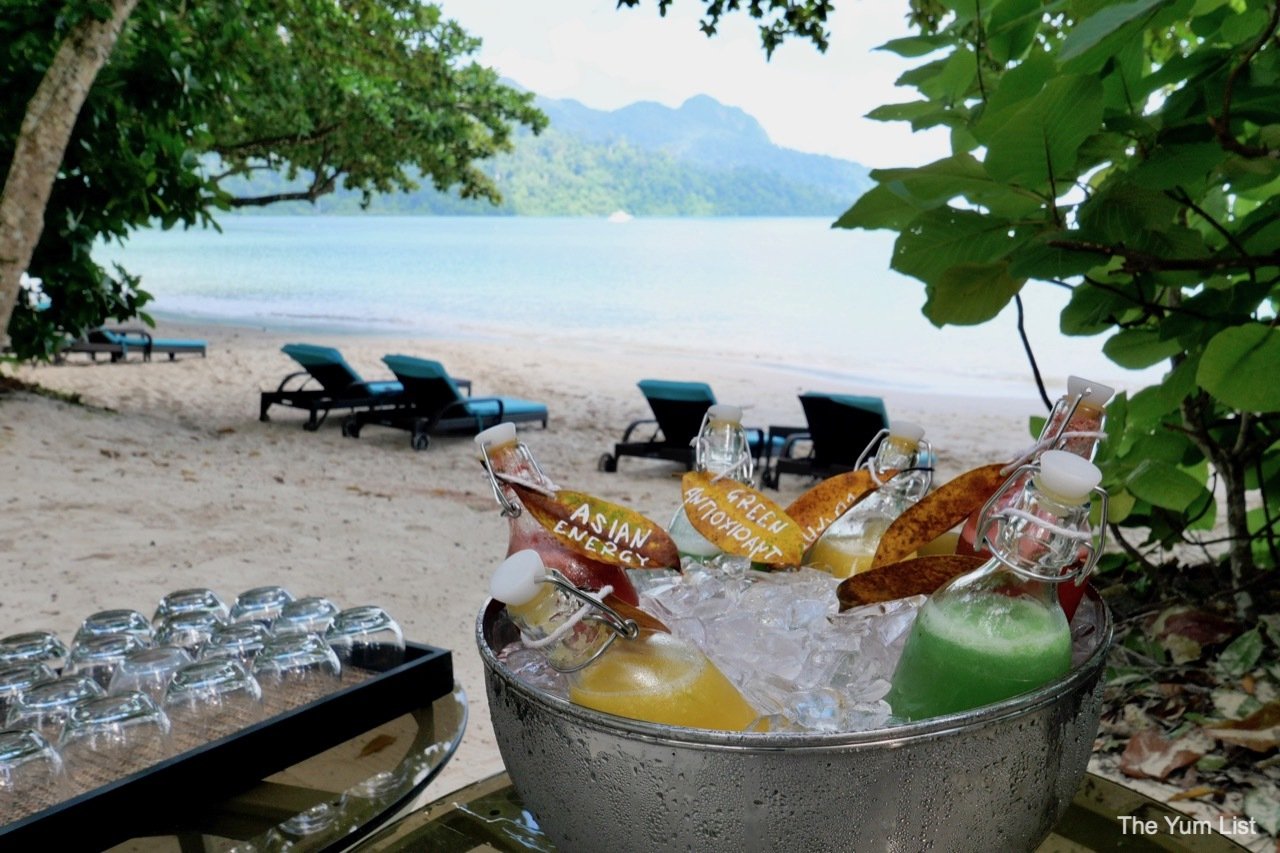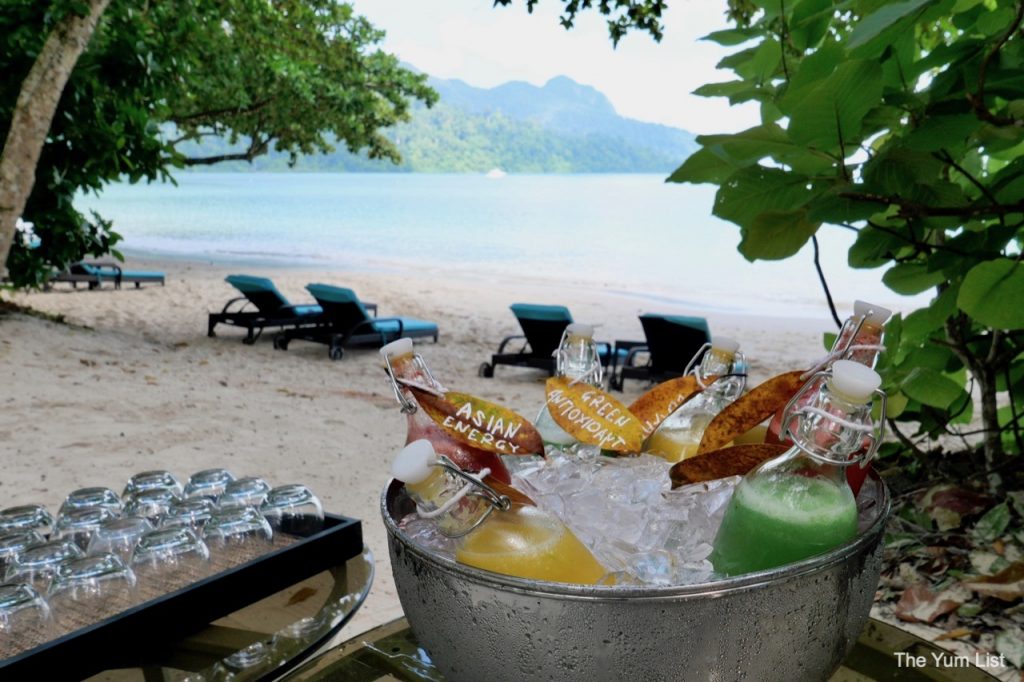 Lunch
We can't get enough of our room with its own private pool, so we opt for in-room dining for lunch. The room service menu is extensive and allows us to continue our program of nourishment in the comfort of bathrobes.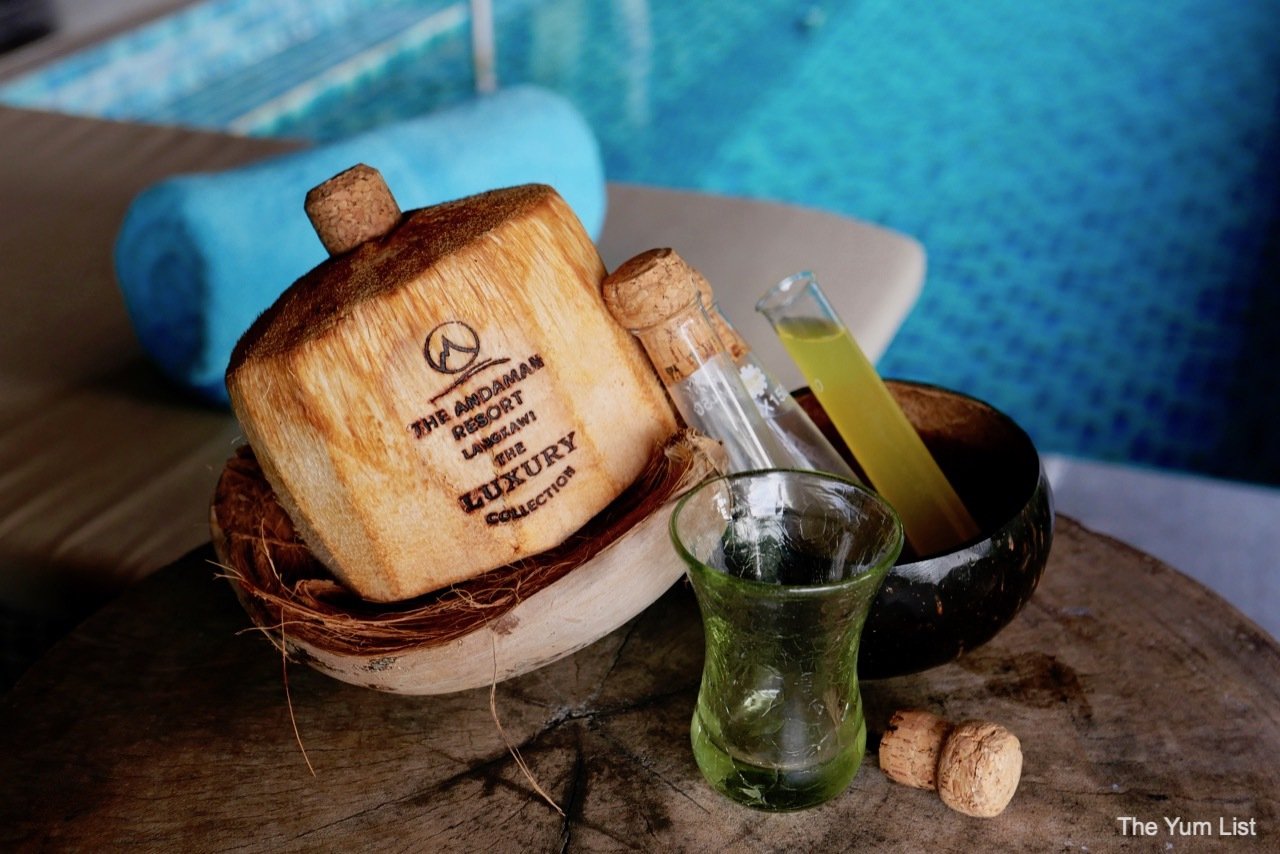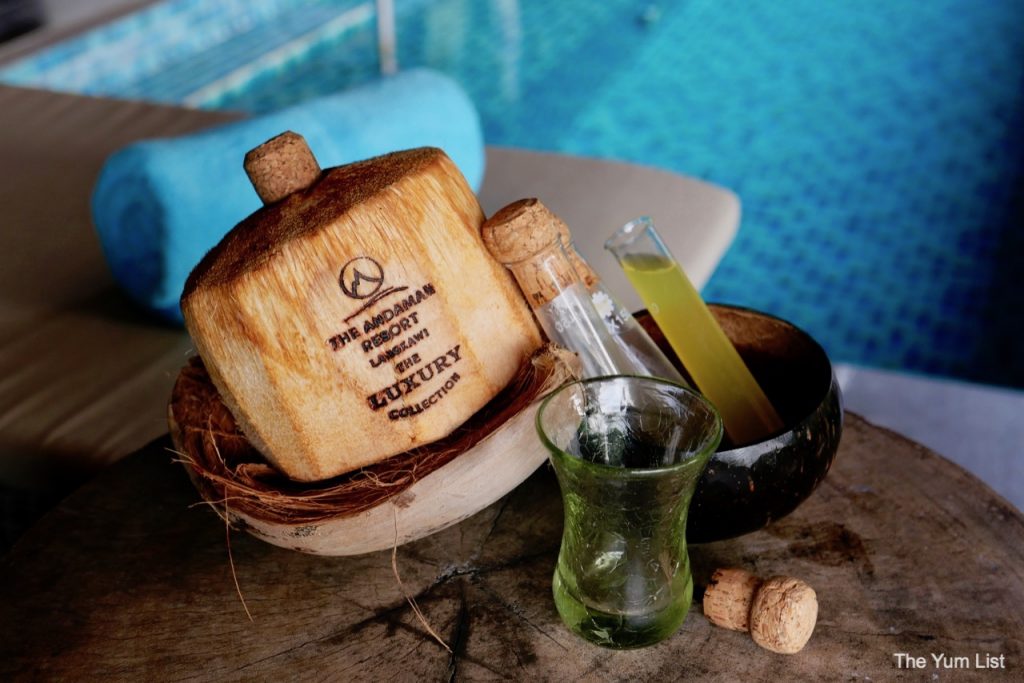 V Botanical Spa
It's back to the spa in the afternoon. Circumventing the hottest part of the day, we're grateful to be rested once again in the treetops on a massage bed. Hubby is sensitive to many foods and so engages in the Chi Nei Tsang Massage. Designed to stimulate the intestines, this treatment is said to expel toxins, improve digestion and the metabolism and revitalise the body. The therapist kneads the abdomen working out knots and tangles and freeing up the flow of energy and the lifeforce Chi.
I opt for a gentler session with the Chakra Balancing Massage. Whereas the Chi Nei Tsang massage focuses on the navel, this style concentrates on the spine. Seeking to create harmony in the Chakra system, my masseuse uses long gentle strokes facilitated by essential oils to relax the body. The aromatic oil has been personally chosen to resonate with my needs. You can select Focus, Restore, Calm, Nurture, Attune, Seduce and Awaken.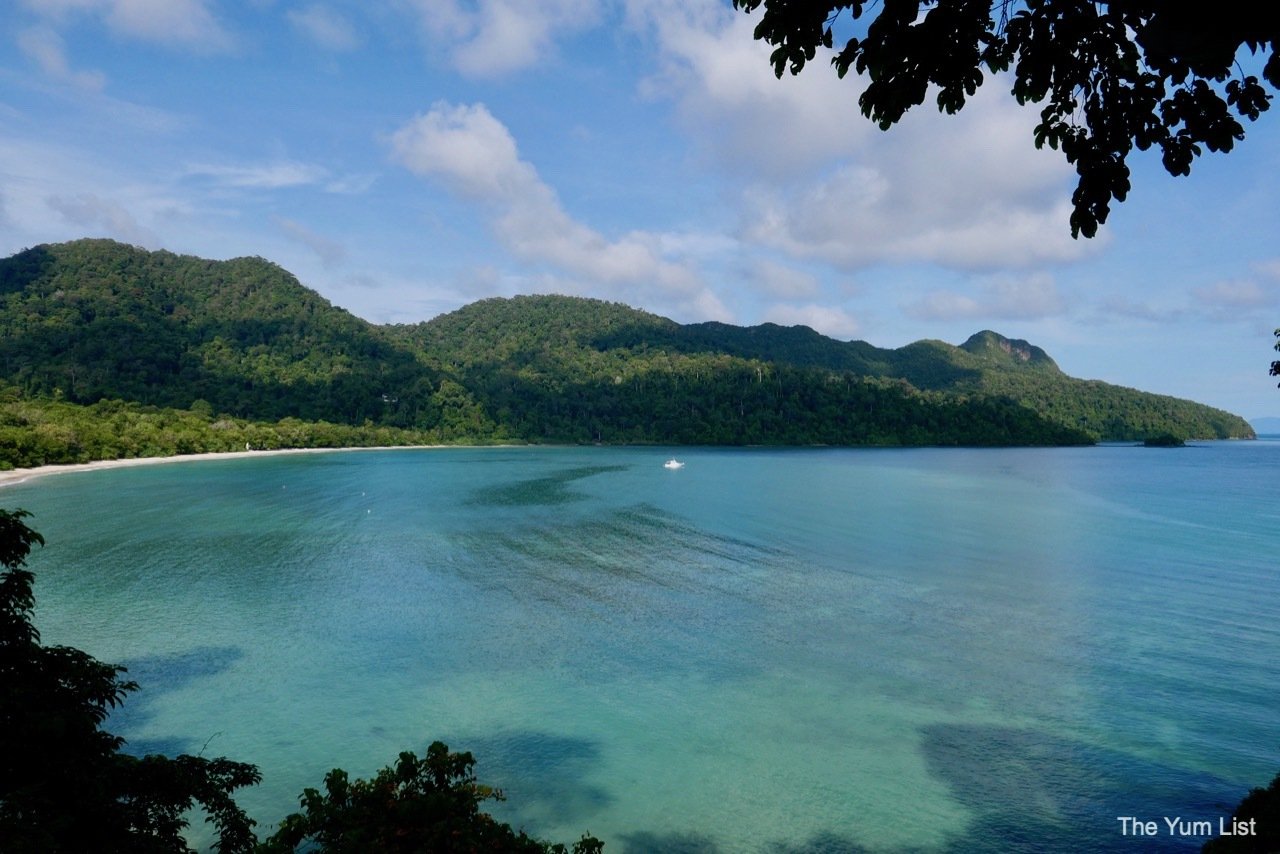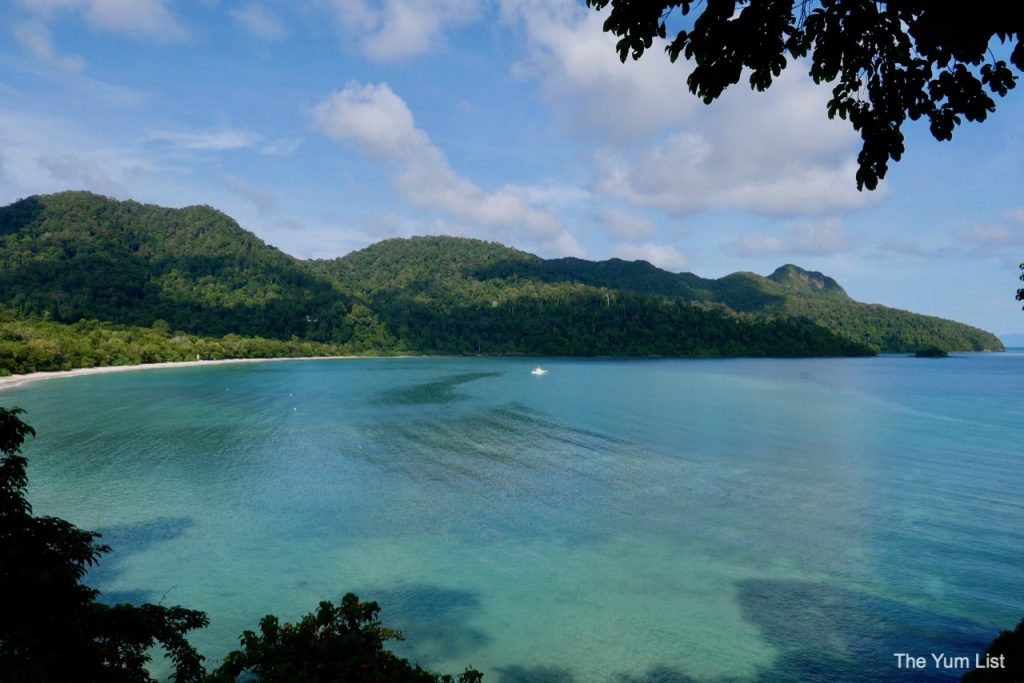 Rainforest After Dark
It's back to nature after dark with a rainforest walk led by The Andaman's in-house naturalist. We discover the mysteries of the virgin rainforest and, with sight reduced with the disappearing light, we become acutely aware of the sounds of the forest. With guidance from Selvam we find flying foxes, squirrels and lemurs.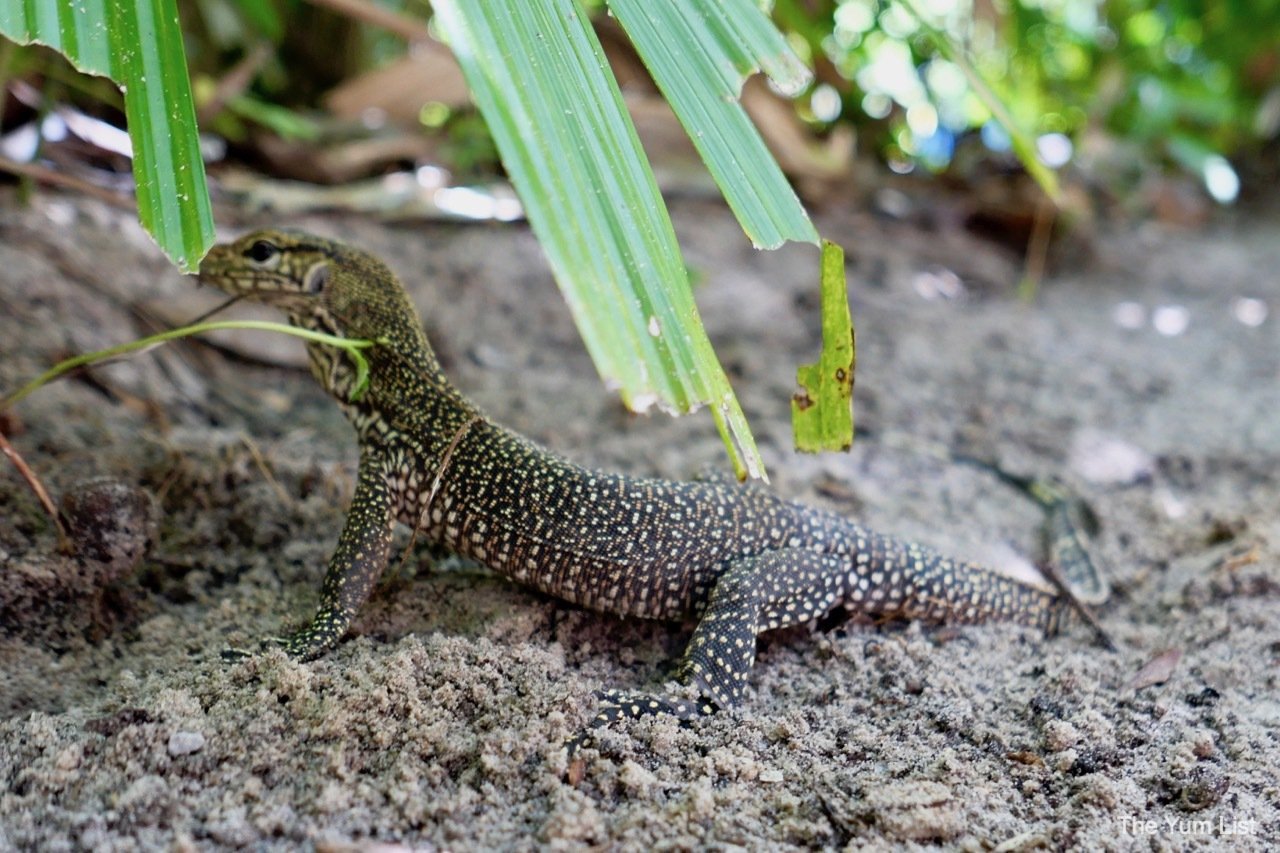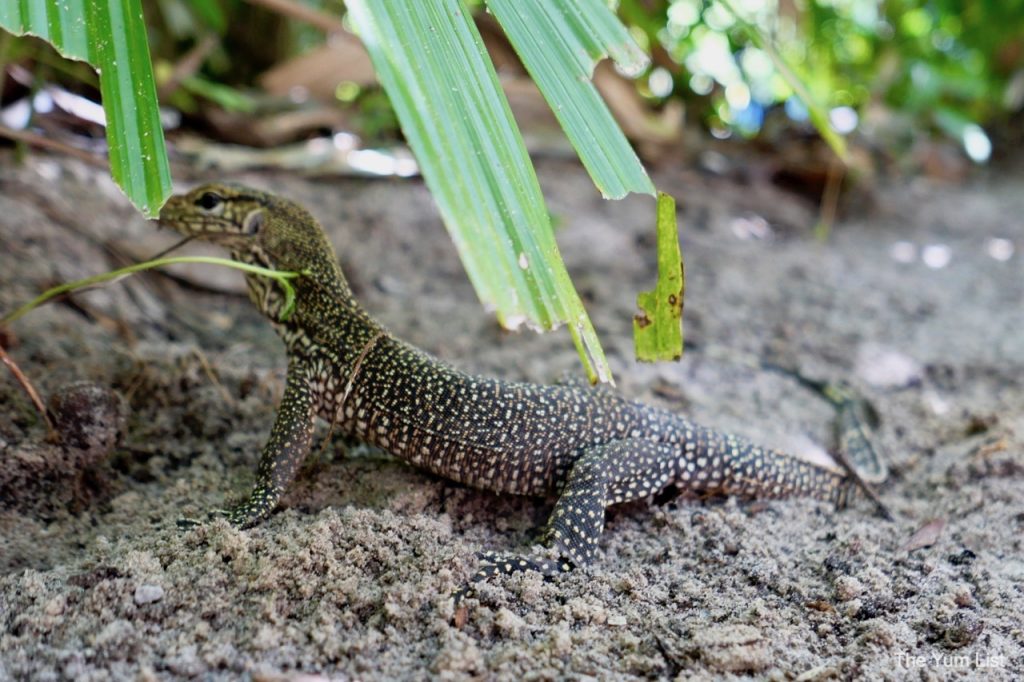 V Healthy Cuisine
A fabulous day ends with incredible food, and the V Healthy Cuisine menu has sufficient variety for us to dine days on end without eating the same thing twice. Except, we've fallen for the watermelon and feta salad, and this becomes a staple that we can't miss at any siting. Do try it. It's our favourite recipe.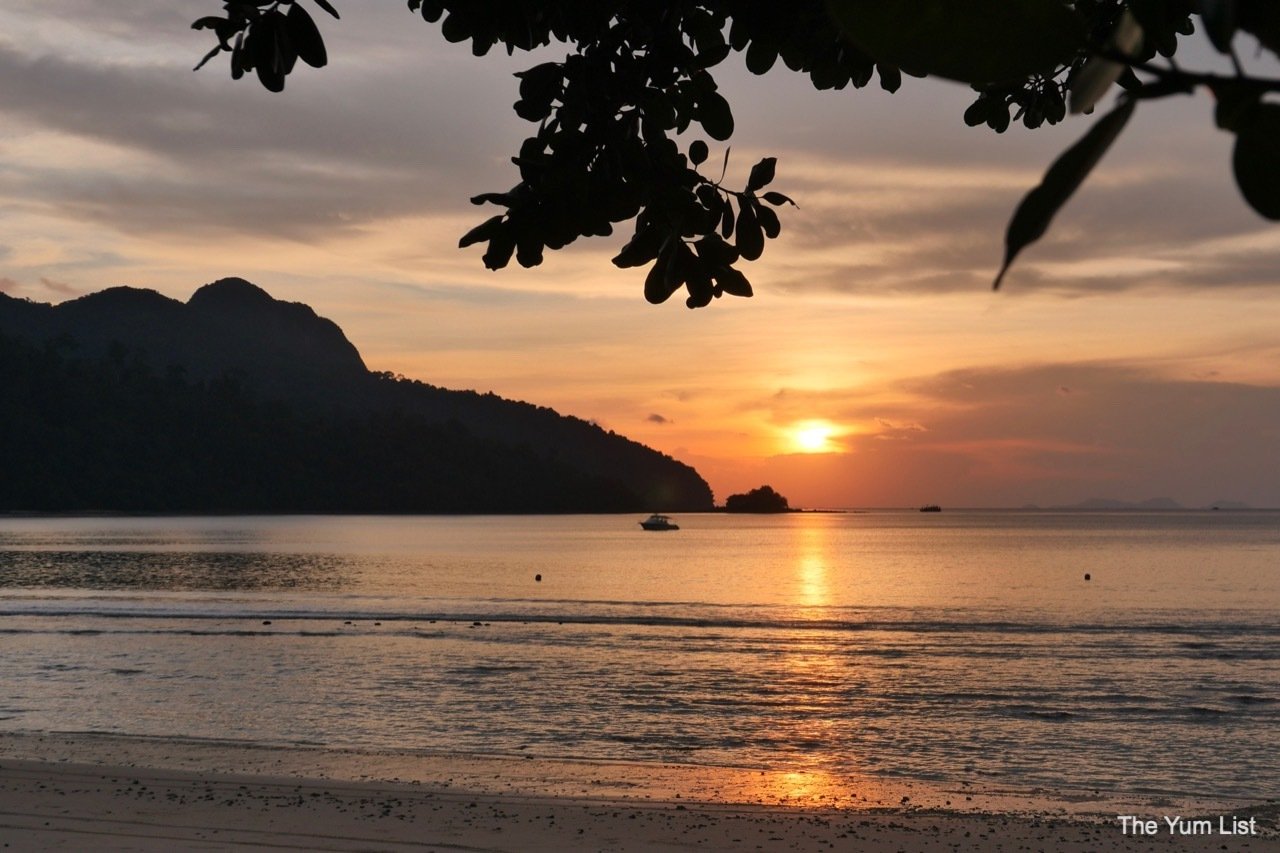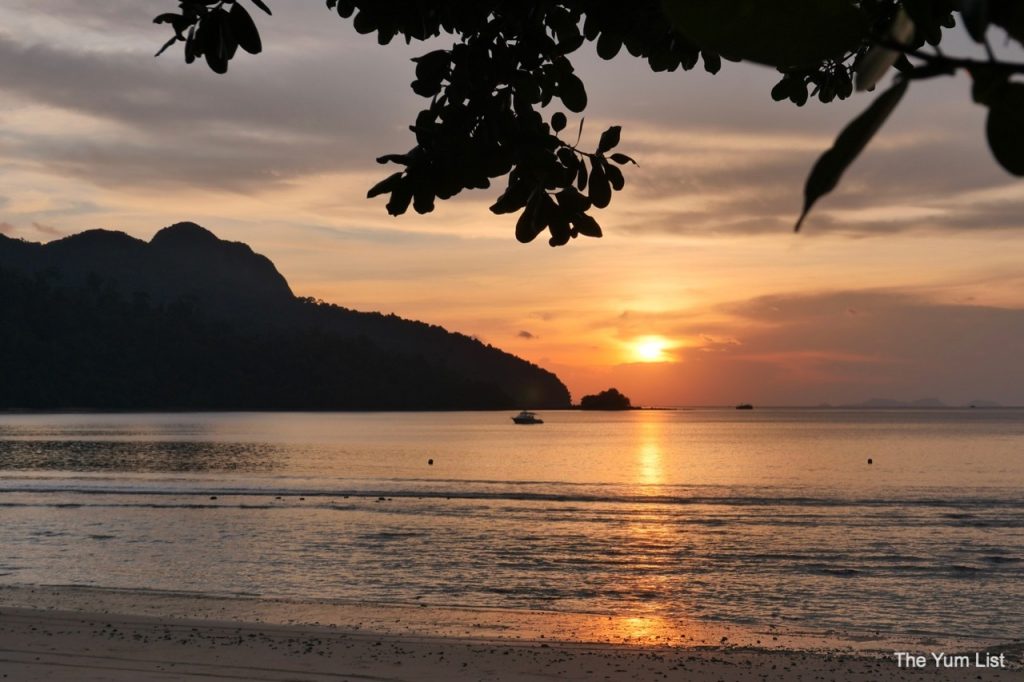 Day 3
Sound Sleep
The great outdoors induce sound sleep, and we awake on our final day at The Andaman with a free and easy schedule in our V Integrated Wellness program. We opt to do all of the things we love this morning. A dip in our private pool, a run along the beach, and a nutritious brekkie are followed by a session with a personal training session and a walk through the butterfly garden.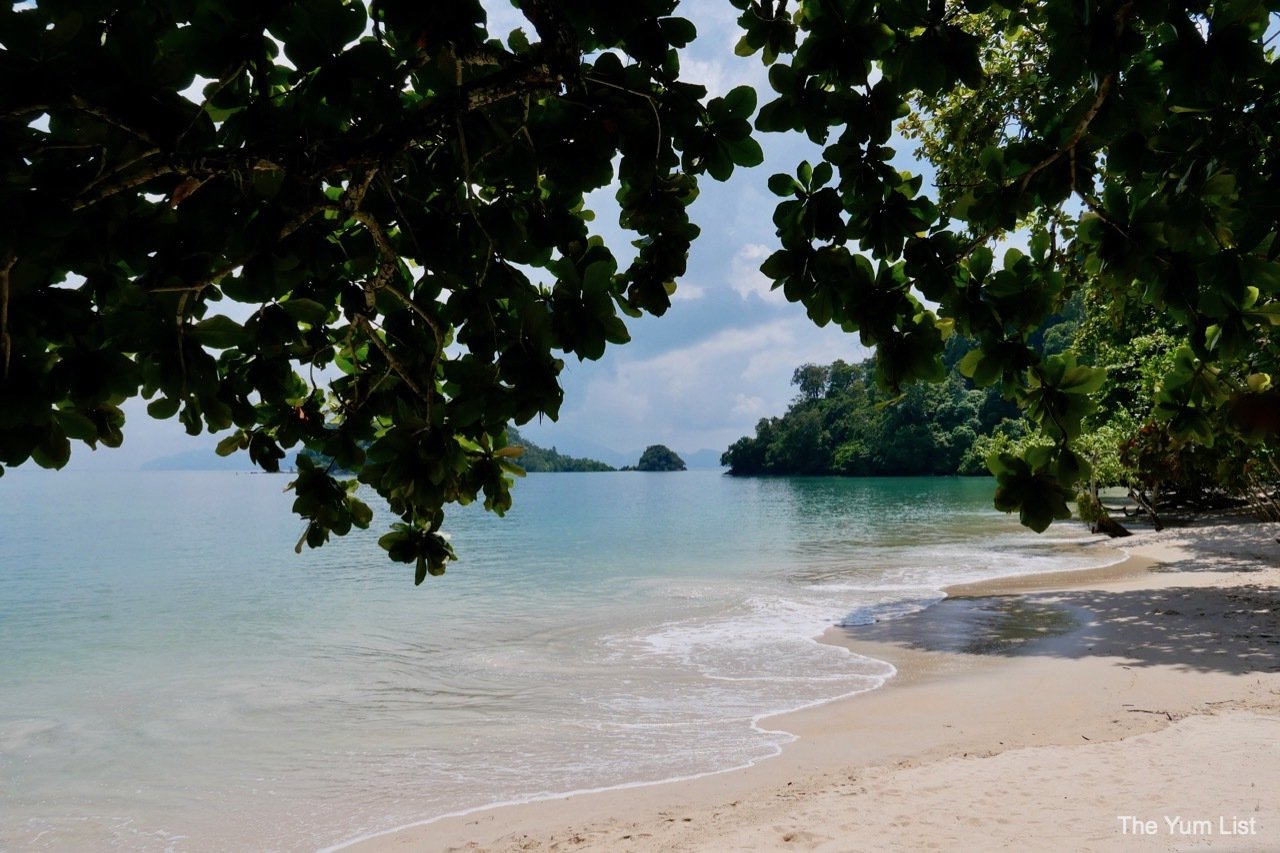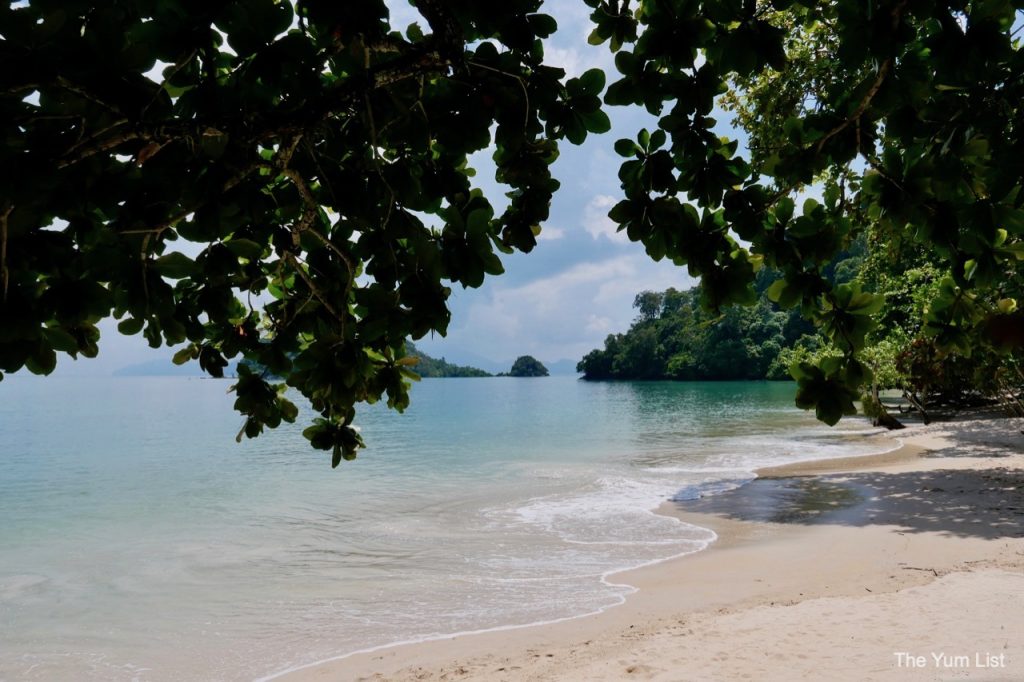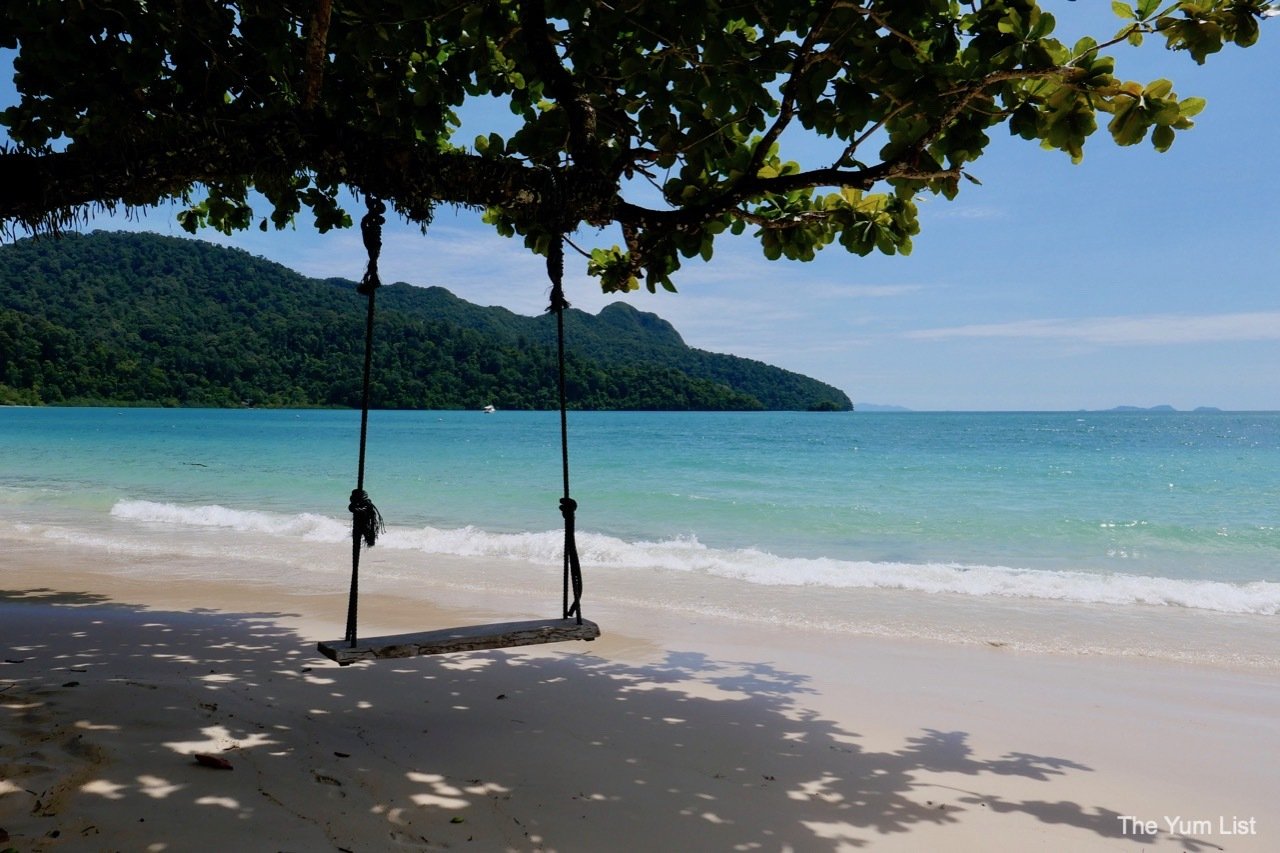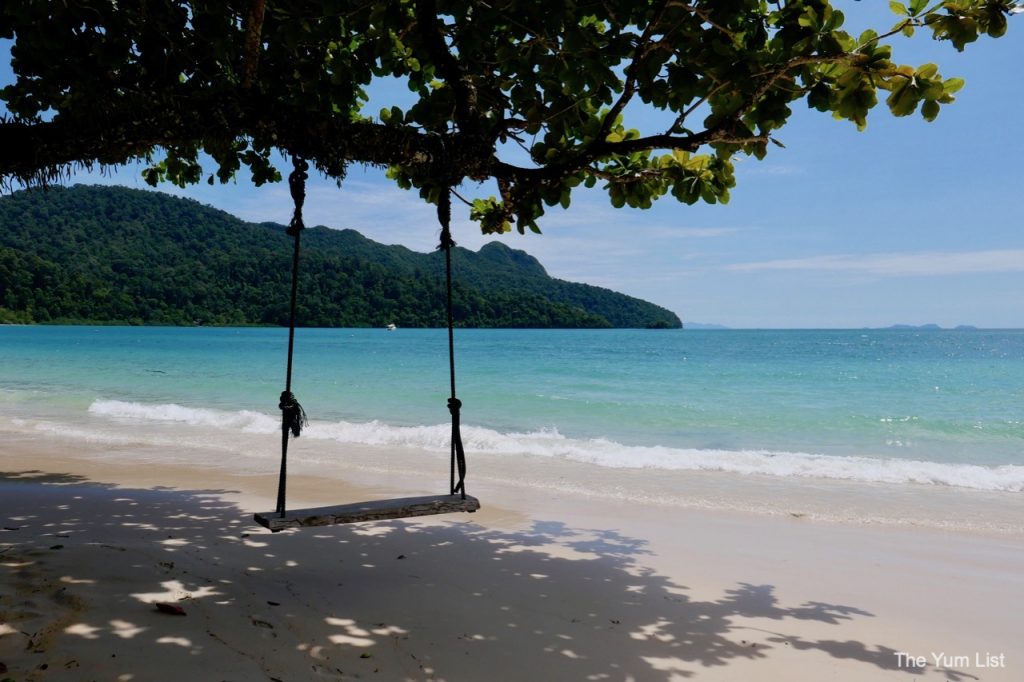 Functional Electromyostimulation (FEMS)
Investing in top of the range equipment, V Fitness is equipped with the latest in technology. Technogym machines are elite picks for gyms, but here there is also Vibrational Therapy, Kinesis Training and the latest Functional Electromyostimulation – FEMS. Hubby gets connected, wearing a suit with electrodes placed to stimulate muscles. Electrical impulses elicit muscle contractions maximising every movement made while in operation. Guided by a personal trainer, he is put through his paces and reports that his chest and buns are feeling especially benefitted following the session.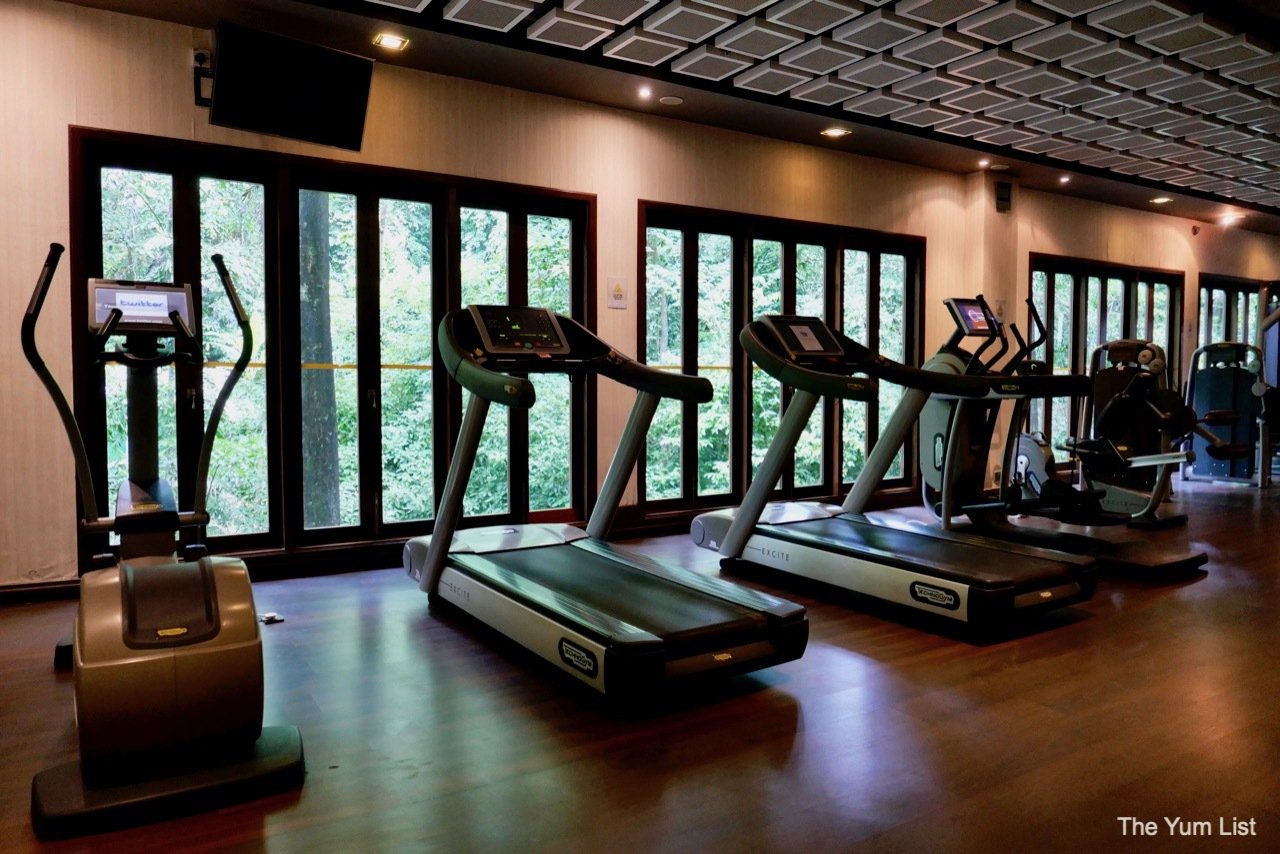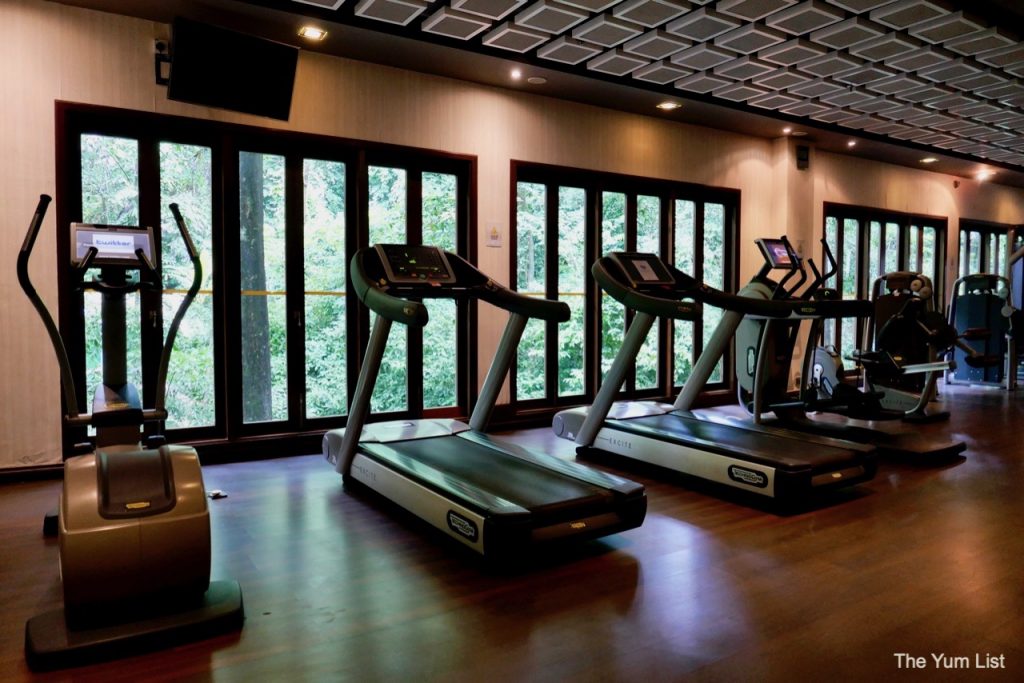 Butterfly Garden
Ending our wellness getaway in Langkawi with V Integrated Wellness, we connect once more with nature in the butterfly garden. Less than a year old, this patch of tropical flowers was planted to attract some of the 500 species of butterflies found on the island! I can't imagine a better way to end a wellness experience than with the magic of nature.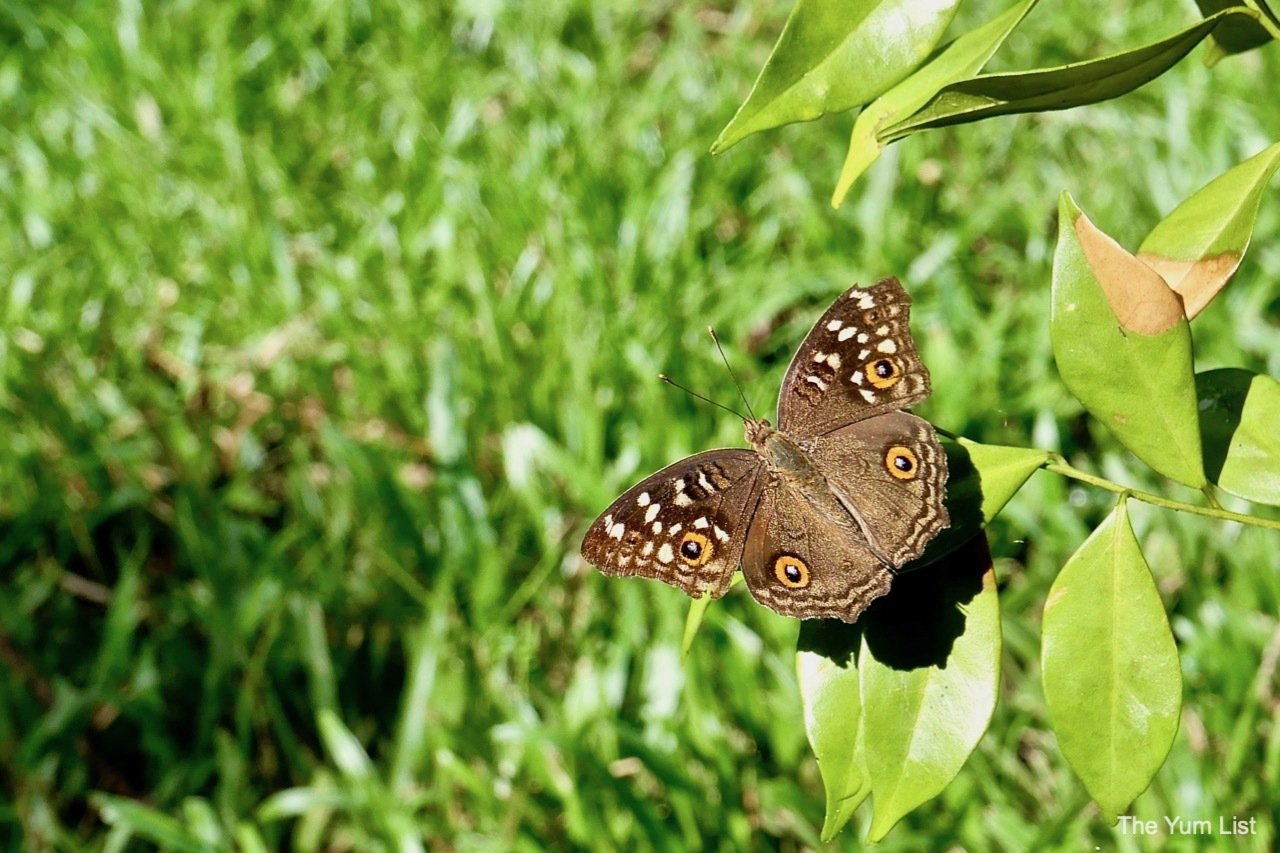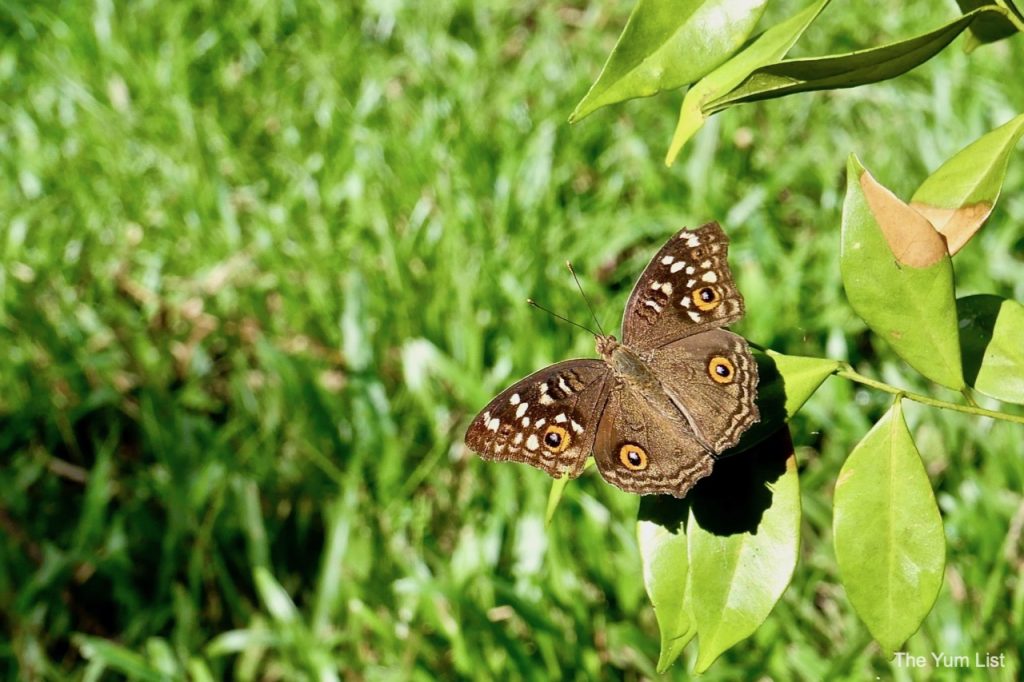 V Integrated Wellness Review
The programs available at V Integrated Wellness are extensive and can be customised to suit every need. The equipment utilises the latest in technology, instructors are first-rate and the stunning setting between the rainforest and the sea of The Andaman – A Luxury Collection Resort – Langkawi, make this an excellent wellness getaway. I highly recommend the experience.
Reasons to book a wellness getaway in Langkawi with V Integrated Wellness: stunning natural setting; an extensive range of programs; excellent spa; programs customised to individual needs.
V Integrated Wellness
Jalan Teluk Datai
Langkawi, 07000 Malaysia
+6 04 959 1088
www.vintegratedwellness.com
Check out more things to do, food and beverage, and luxury accommodation on the island of Langkawi here, and stay up-to-date on the latest gourmet travel happenings around Malaysia scene here and here.