Rooftop Bar Langkawi – Monsoon
Monica Tindall
Rooftop bars and sea views scream VACAY to me. And, when in Langkawi, Monsoon is the first place I think of to get my fill of sky bar vibes, vistas and cocktails.
Located a few minutes up the road from Pantai Tengah, Monsoon is just enough removed from the bustling strip to offer exclusivity but close enough to be accessed without too much trouble. Housed atop Rimba, the restaurant at Ambong Pool Villas, the rooftop is floored with artificial turf and bounded by a glass fence. Nestled amongst the treetops with an opening capturing a postcard-perfect view of the sunset, we imagine the majestic feeling a great hornbill must have living in the canopy of the rainforest.
Our first visit saw mostly cocktails and bar bites offered in this rooftop bar in Langkawi. Post MCO, however, Monsoon has a dining menu and clothed tables making the spot popular with not only tourists but also island residents celebrating special occasions. The window of time between 7 pm and 8:30 pm is the where you see the change of day to night.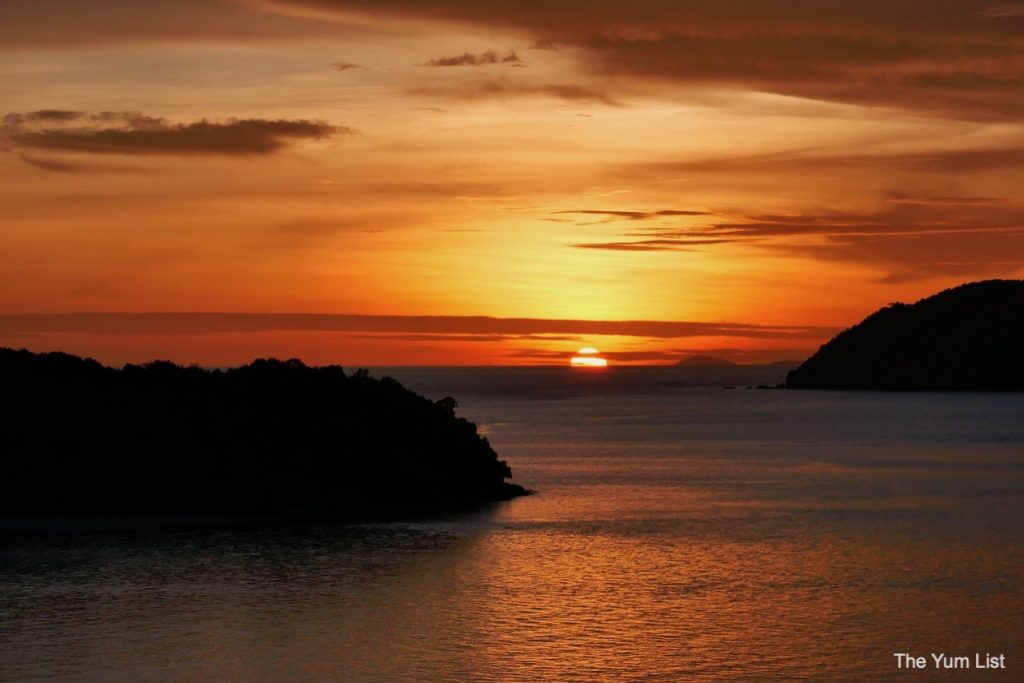 Cocktail Bar Langkawi
I kick off the evening with a classic Margarita (RM28) and hubby with a Mojito (RM28). Still, pretty soon, Wan, the bartender sends up one of his latest creations. All we know is that it's based on local ingredients. A wooden spoon crosses the glass, and chewy grains of barley add some texture. Filled with crushed ice and topped with several thin slices of lime, it's icy cold and refreshing. In the time our host Shah has made a return trip downstairs to upstairs, the cocktail has been named (Monsoon Dreamer), and we discover the base spirit is spiced dark rum.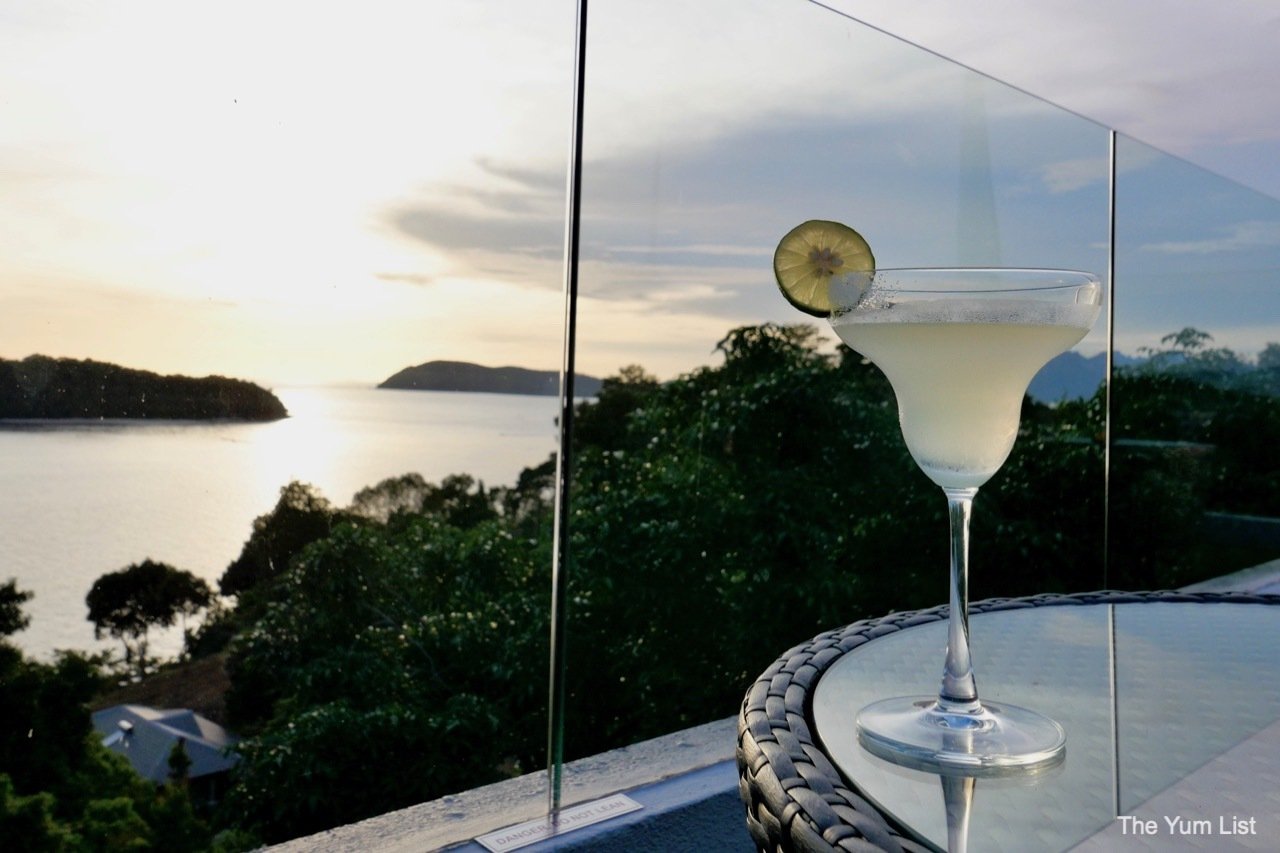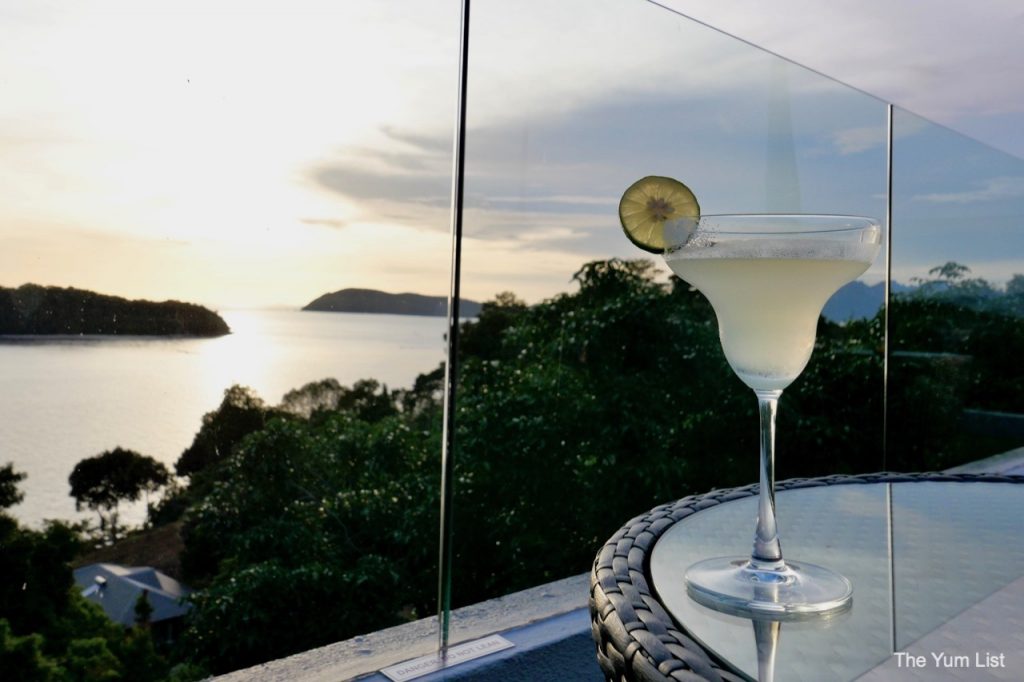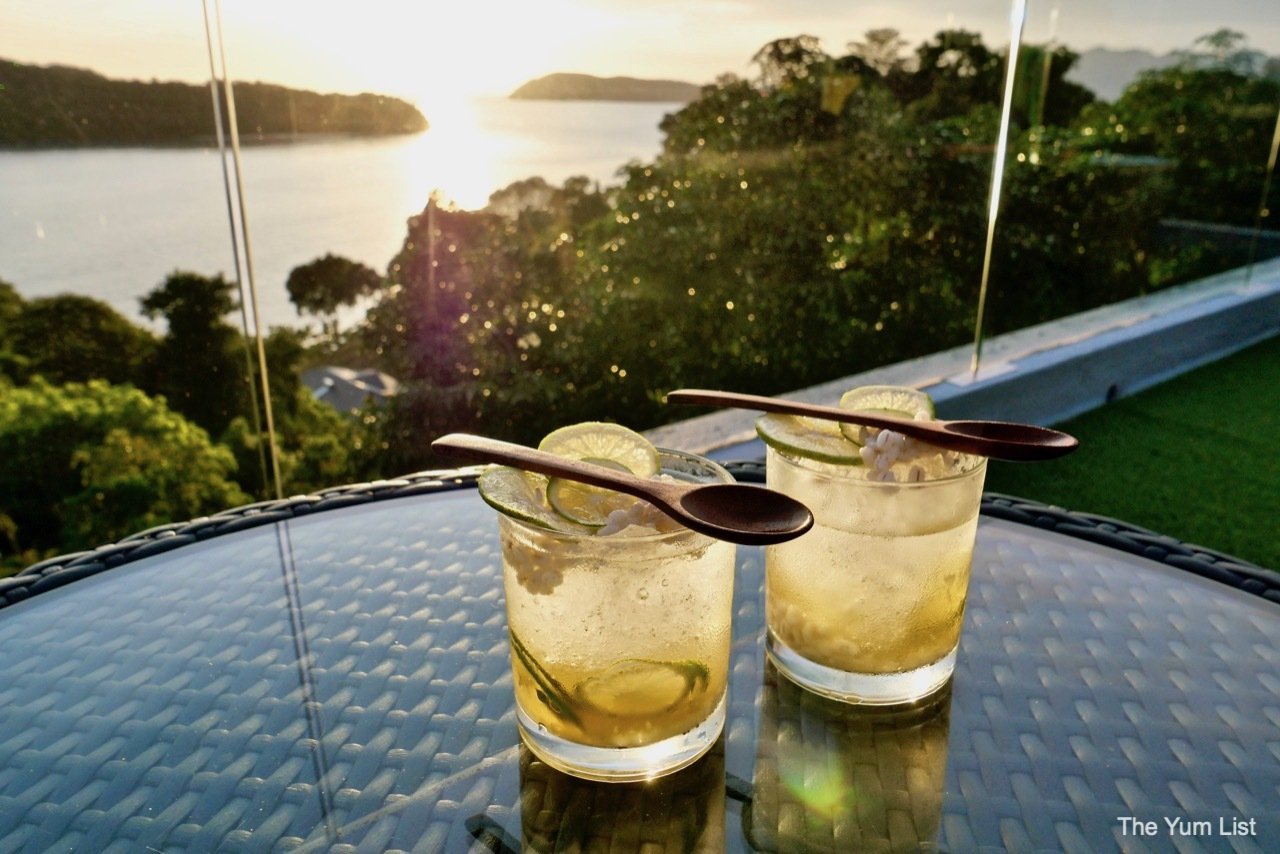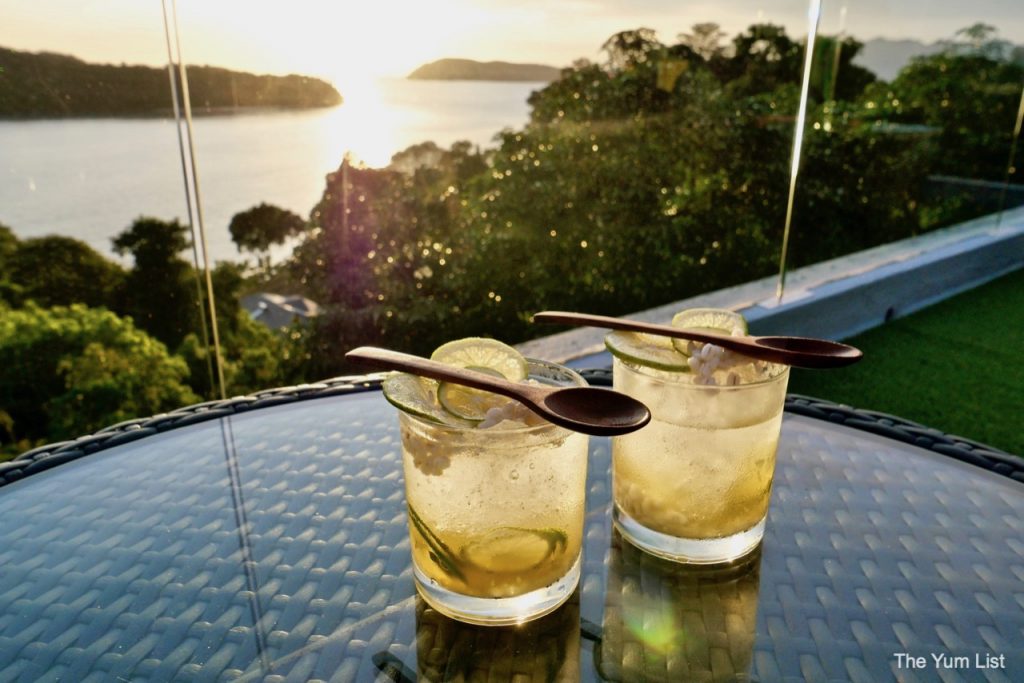 Food Menu
As Monsoon returns to operations, they plan on introducing new dishes to the menu. Today we try a recipe for Grilled Lobster with Percik Sauce. Local crustaceans from the Andaman sea are butterflied, grilled and crowned with a gravy of shallots, garlic, ginger, coconut milk and turmeric. It has a slight spice to it, which is tempered by the nasi ulam (herbed rice) on the side. Green mango salad freshens the profile and completes the serving with some fruit and veg.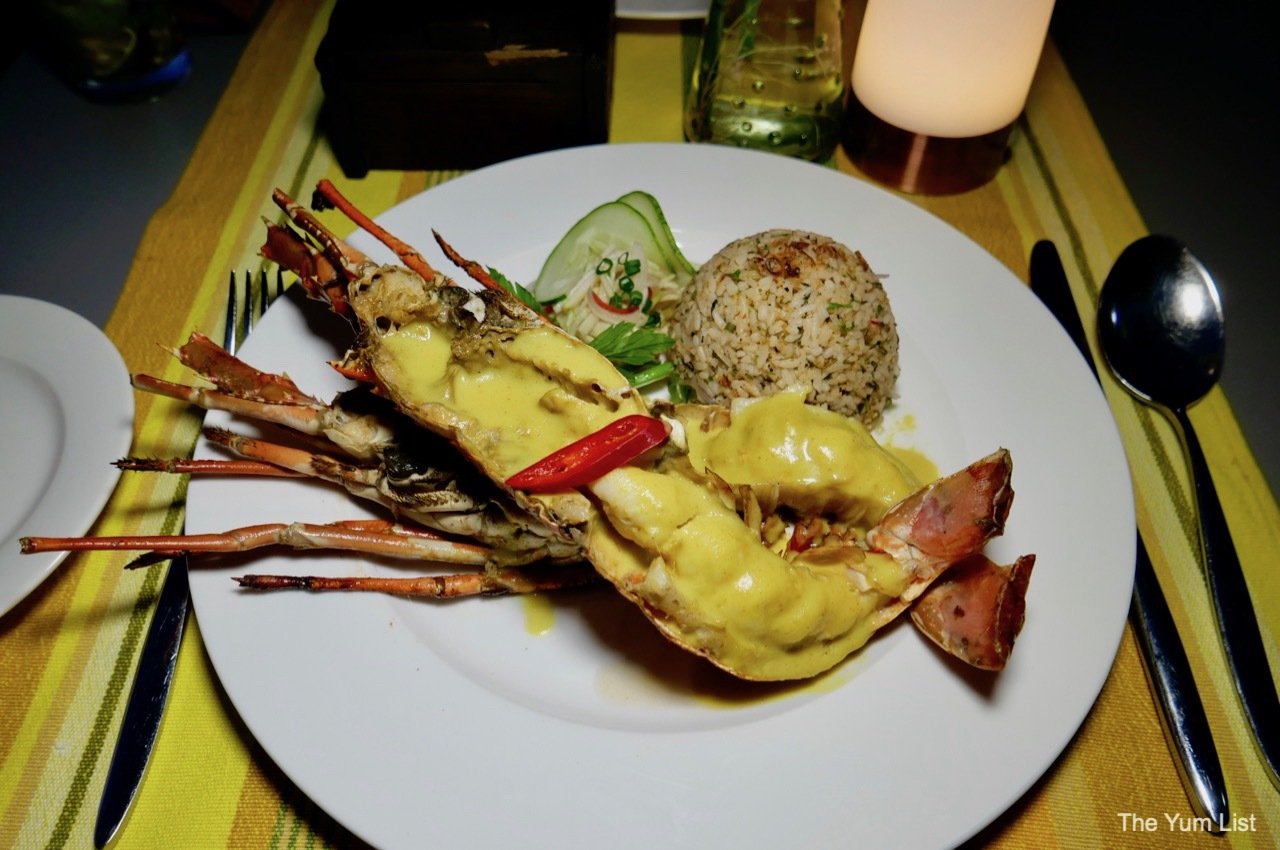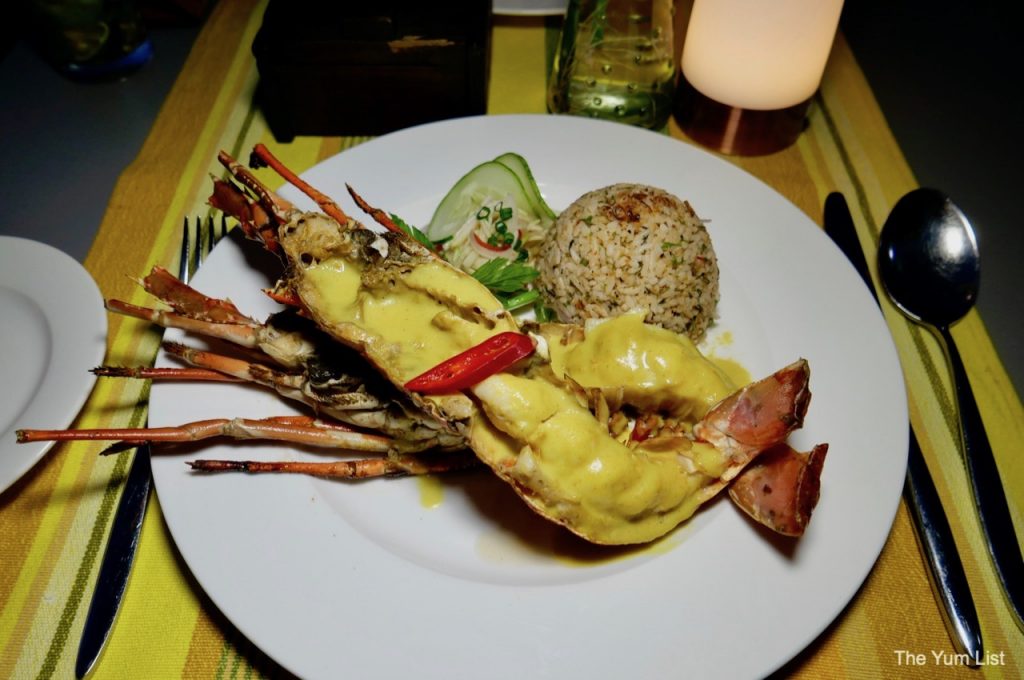 Dessert
Coconut gelato (made locally), complements sweet coconut pandan pancakes. They're "just like a crepe only better," says our host. With a grated coconut and brown sugar filling, we think he might be right.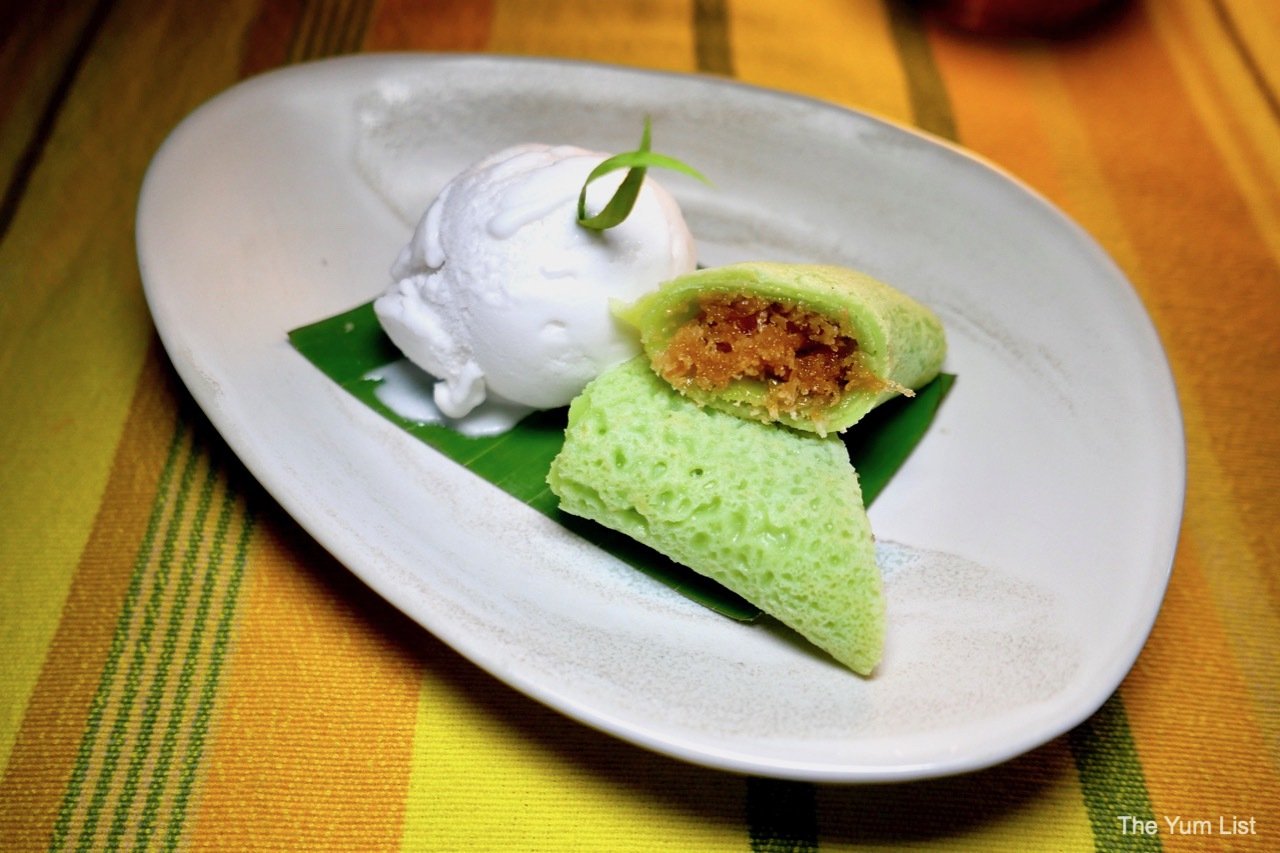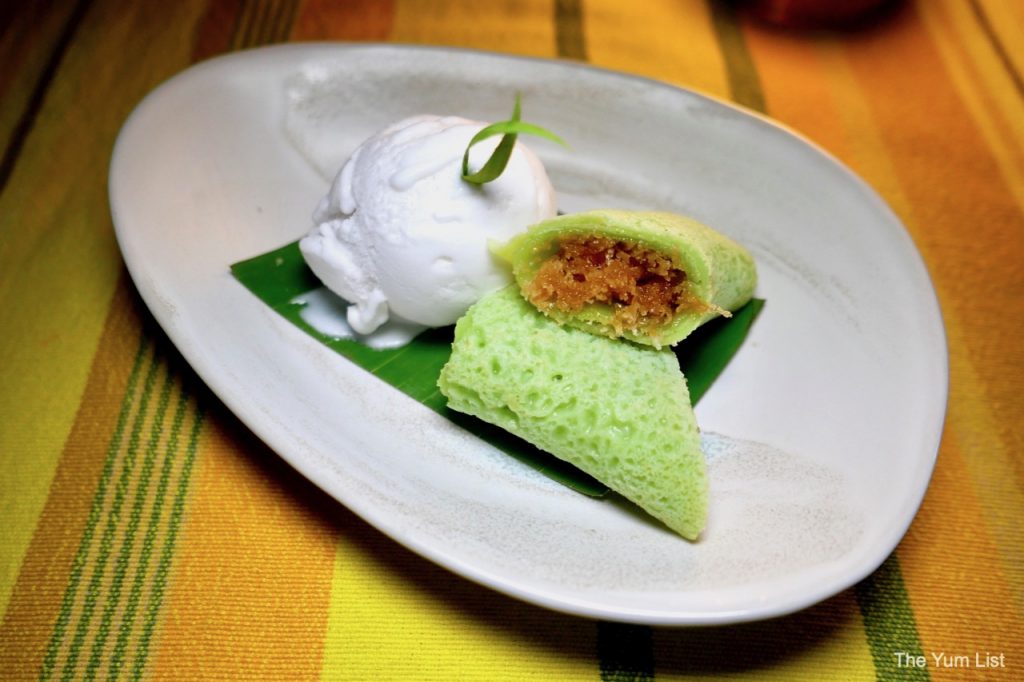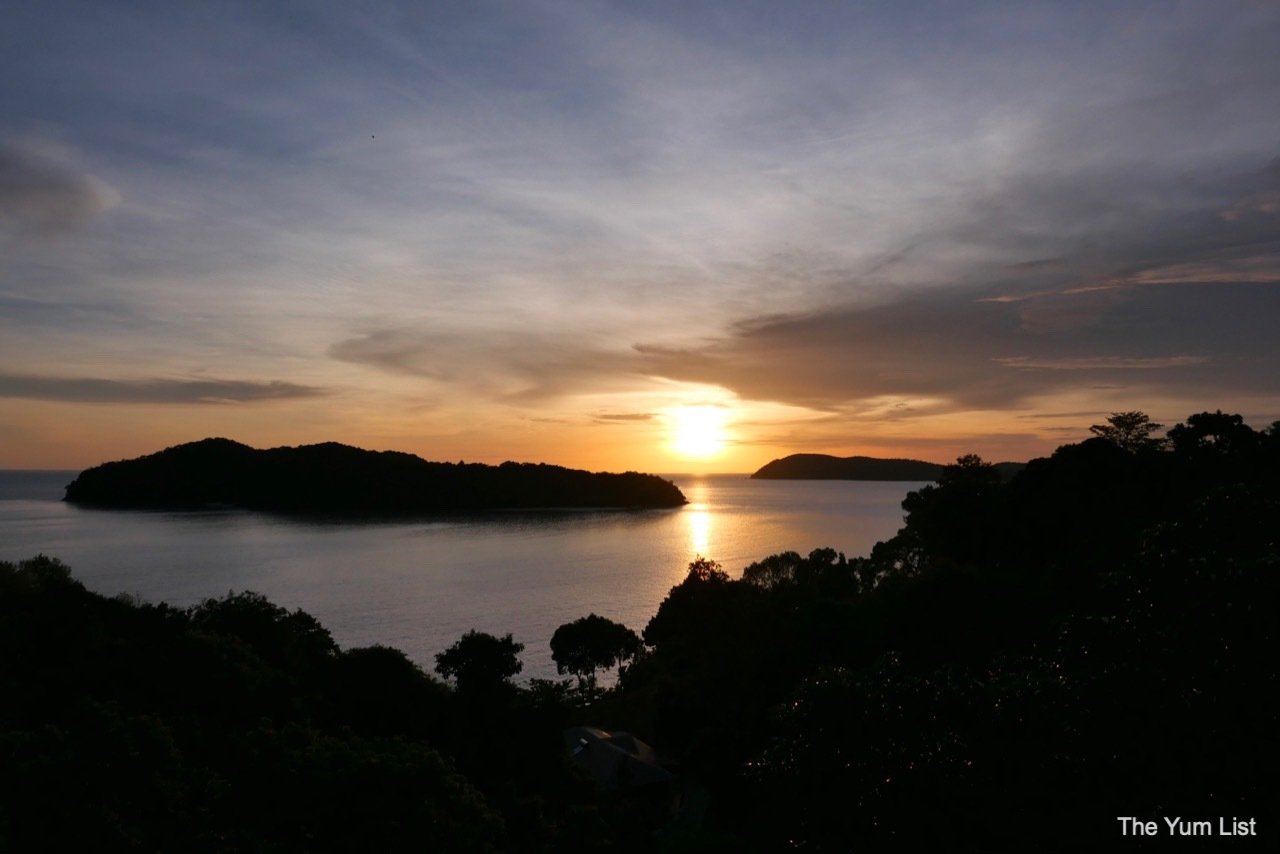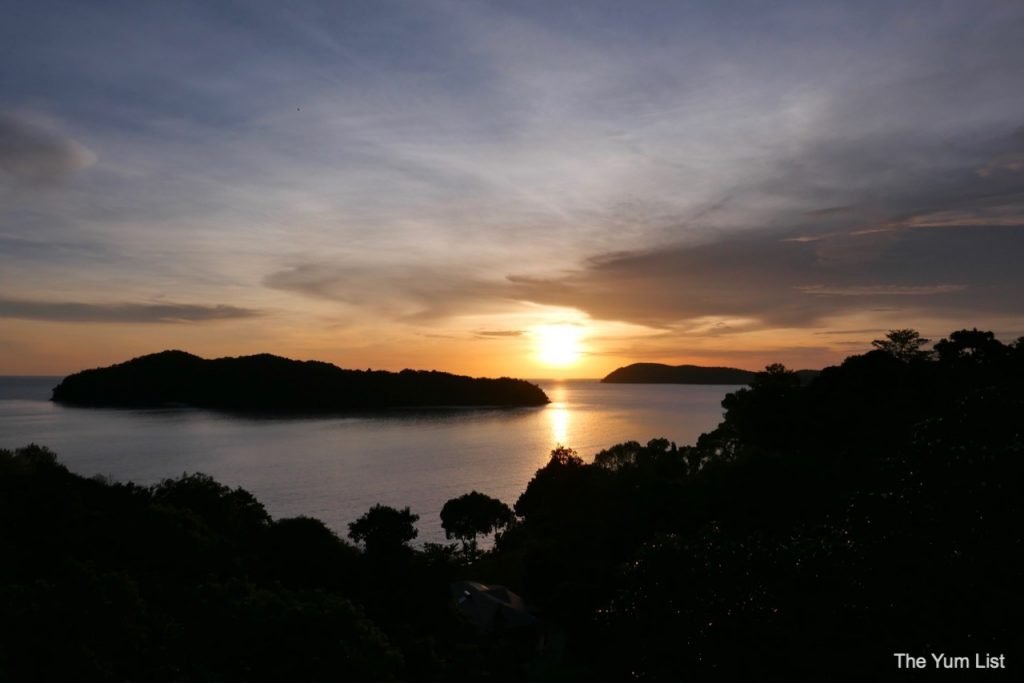 Reasons to visit Monsoon, rooftop bar Langkawi: spectacular views, friendly service, an elevated experience.
Rooftop Bar Langkawi – Monsoon
Ambong Pool Villas
Jalan Pantai Tengah (409.76 km)
07000 Langkawi
+6 04 955 8428
www.facebook.com/monsoonlangkawi
Find more gourmet recommendations for travel to Langkawi here.