British Afternoon Tea: Halcyon Days & Banyan Tree Kuala Lumpur
Words: T.Jay   Photos: Monica Tindall
Halcyon means a perfect special day, much like the one you can create at the Banyan Tree Kuala Lumpur while having British Afternoon Tea (RM148). Mystical views of the city sprawling to the highlands of Genting can be experienced daily between 15:00 and 17:00 at Altitude, on the 53rd floor.
The tea is a collaboration with Halcyon Days, a British luxury brand, specializing in artisanal, fine chinaware and handcrafted enamel trinkets, and Banyan Tree Kuala Lumpur. Each purchase of a tea menu includes a gift card (RM100) for Halcyon Days.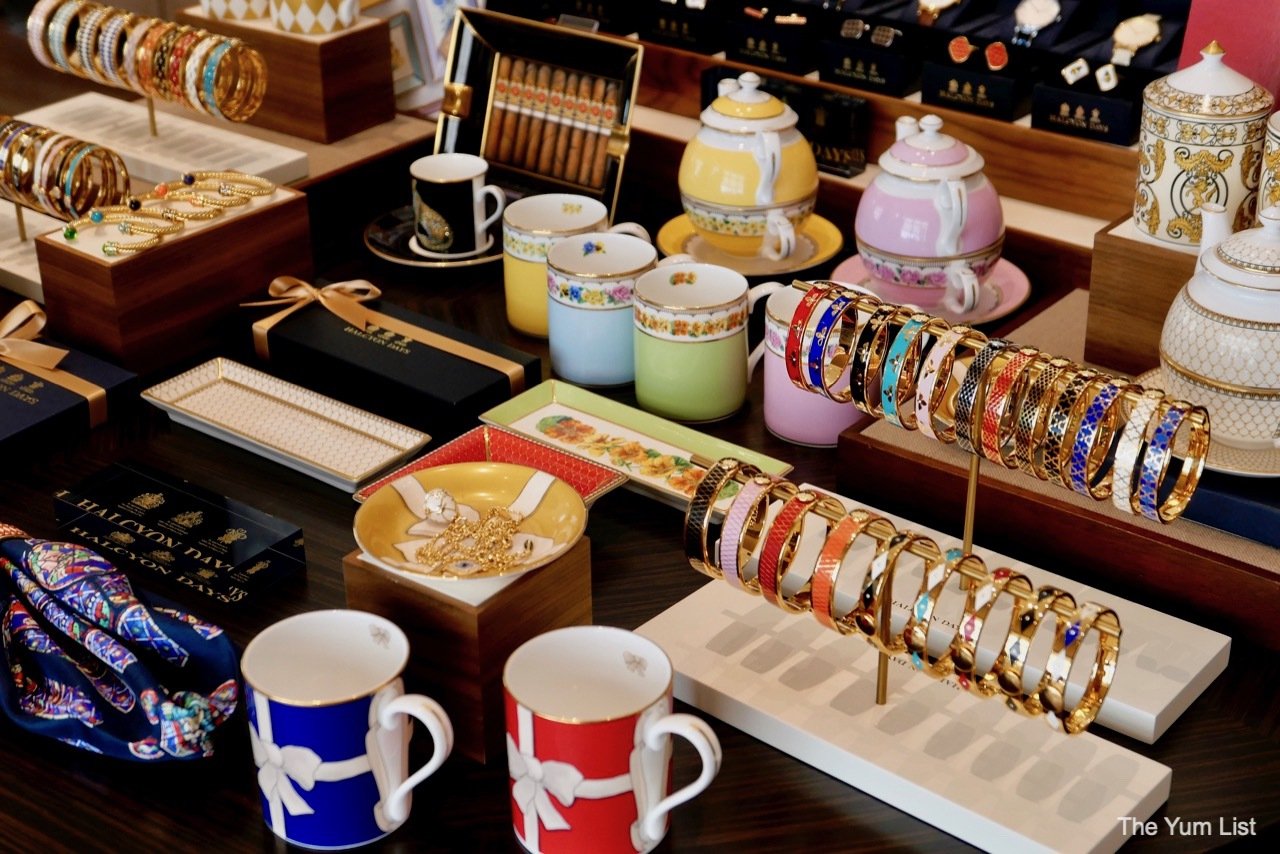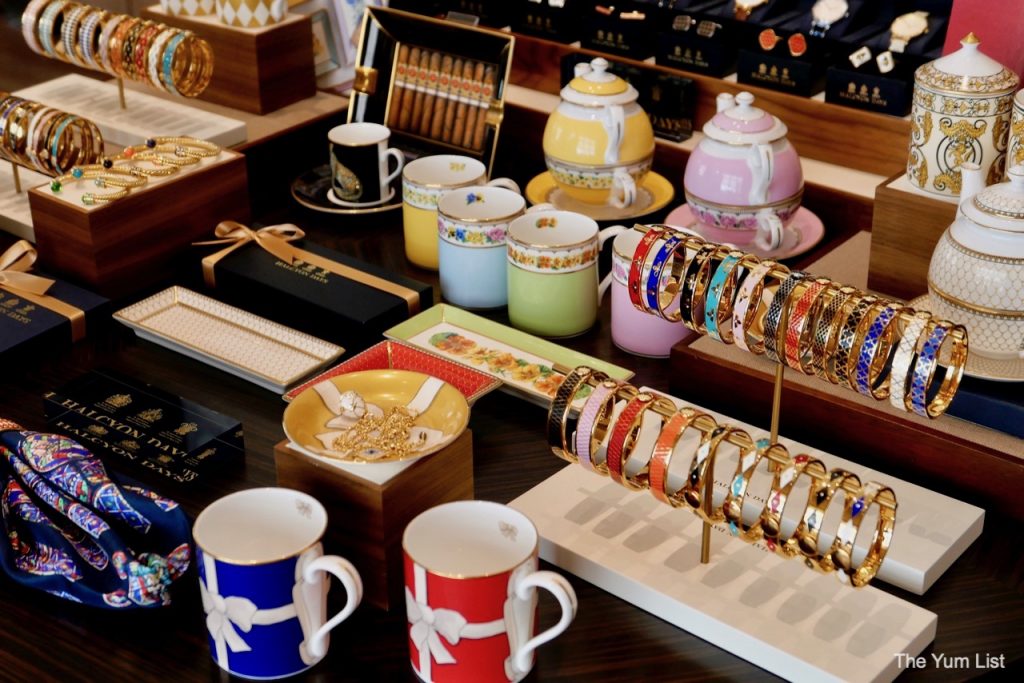 British Afternoon Tea: Halcyon Days & Banyan Tree Kuala Lumpur
British Afternoon Tea and Halcyon Days are both steeped in history (pun fully intended) and have evolved to be something truly British. Julian Biddulph, Director of F&B recalled drinking afternoon tea with friends and family as a "special, perfect day." He admits that when the collaboration had begun he hadn't made the connection to the modern meaning of halcyon days. But it is, indeed, well-matched.
At the start, Halcyon Days produced enamel boxes. Their product line has expanded over the last seventy years and includes British fine bone china and fashion accessories such as bangles and cuff links. Everything is still handcrafted and has earned them the honour of holding Royal Warrants for more than five decades. The craftmanship is so renowned, that Halcyon Days is one of only fourteen companies worldwide to hold all three British Royal Warrants.
While Halcyon Days, the company, was founded in 1950, the topic was born from myths, legends and a Shakespearean play or two. The ancient Greeks spoke of a mythical bird whose plumes were rainbow coloured. The halcyon bird possessed magic. It held the powers to calm the Aegean Sea. Every year mid-December, the birds would construct floating nests on the choppy sea. The waters flattened instantly and remained calm while they were brooding their eggs.
On the other hand, the origins of afternoon tea are a little less miraculous. But the social event "is infused with so much Britishness," said Julian. "We are going back to the roots of afternoon tea." Those roots sprouted because the Duchess of Bedford often experienced a sinking feeling in the afternoons. The duchess wanted a light meal and some company to sing away the afternoon blues and to make it to dinner.
British Afternoon Tea Menu: Halcyon Days & Banyan Tree Kuala Lumpur
The items on the British Afternoon Tea menu at Altitude were selected because of their historical value to Britain and the occasion of afternoon tea. The menu is served with either a coffee beverage by Illy Café or a selection of tea from Harney and Sons. Each guest is served a traditional set of tea sandwiches: Cucumber & Dill; Turkey Ham and English Mustard; Egg Truffle Mayonnaise; Coronation Chicken and Smoked Salmon, Cream Cheese & Chive.
The sweets are bite-size and include Lemon Meringue Tart; Apple Crumble; Victoria Sandwich; (the highly demanded) Sticky Toffee Pudding; Battenberg and of course plain and raisin scones with clotted cream and strawberry jam. Everything here is made in house, including the bread. The signature croissants and scones can also be enjoyed at the café on the ground floor.
The Battenberg is an exemplarily British dessert. Supposedly this cake was created to honour the marriage of Princess Victoria to Prince Louis of Battenberg. It is a pink and yellow sponge cake held together with apricot jam and wrapped in marzipan. The two flavours complement each other harmoniously. A chocolate crown is a bonus.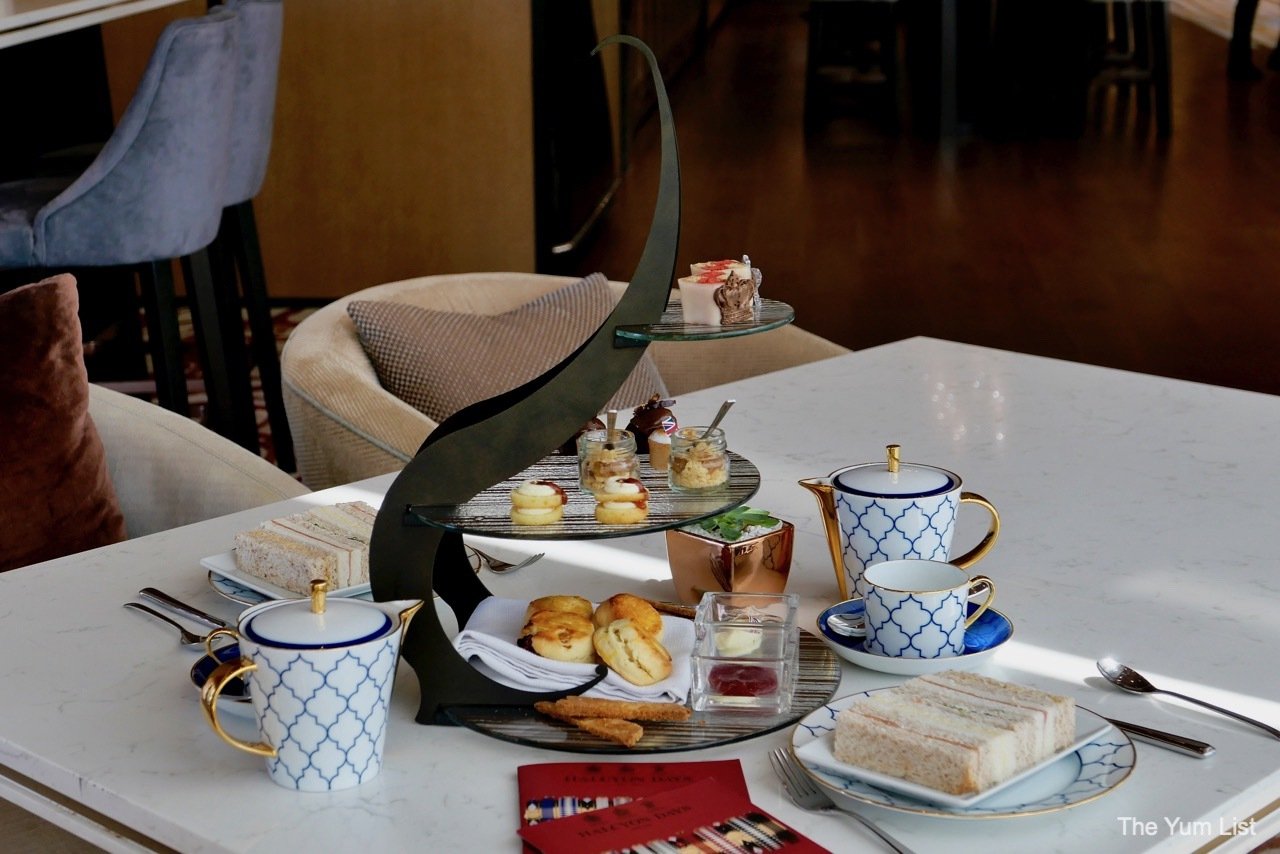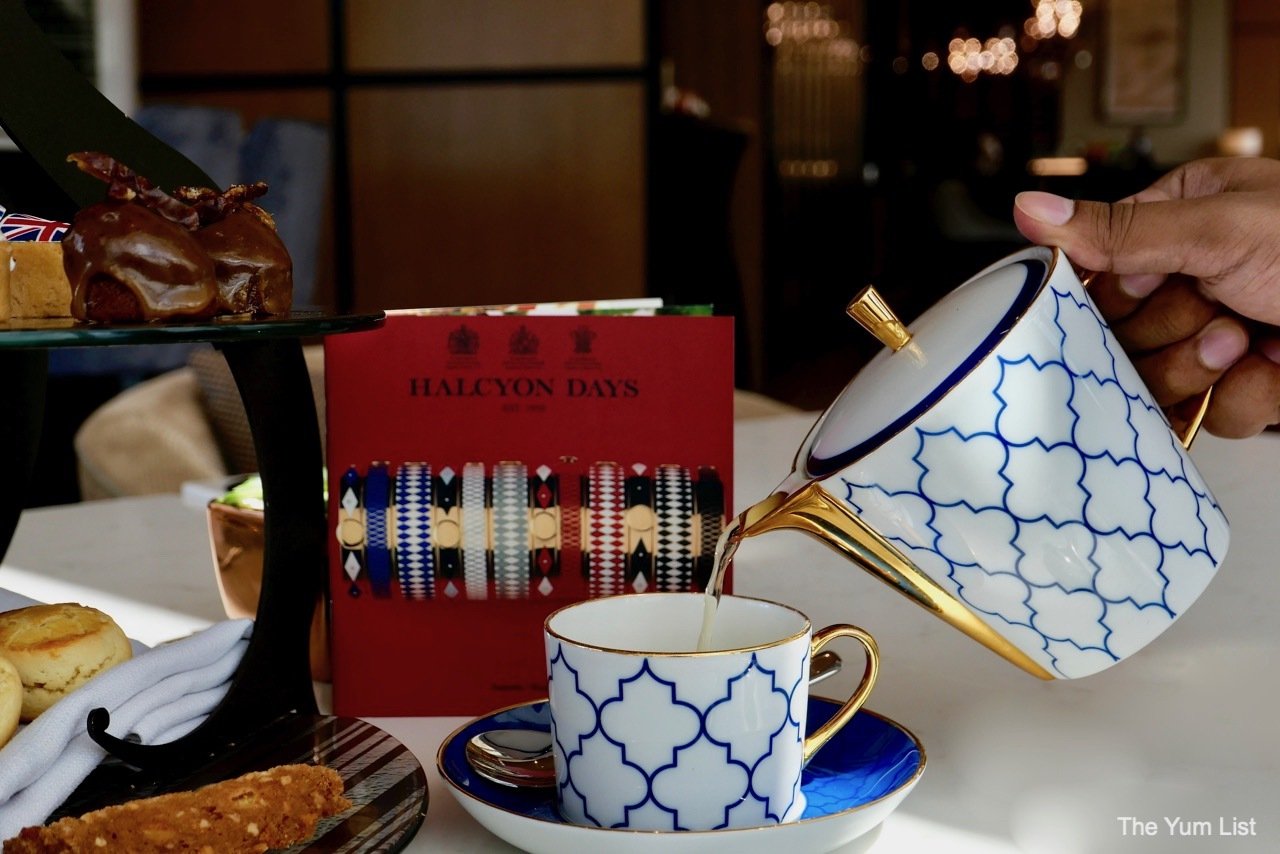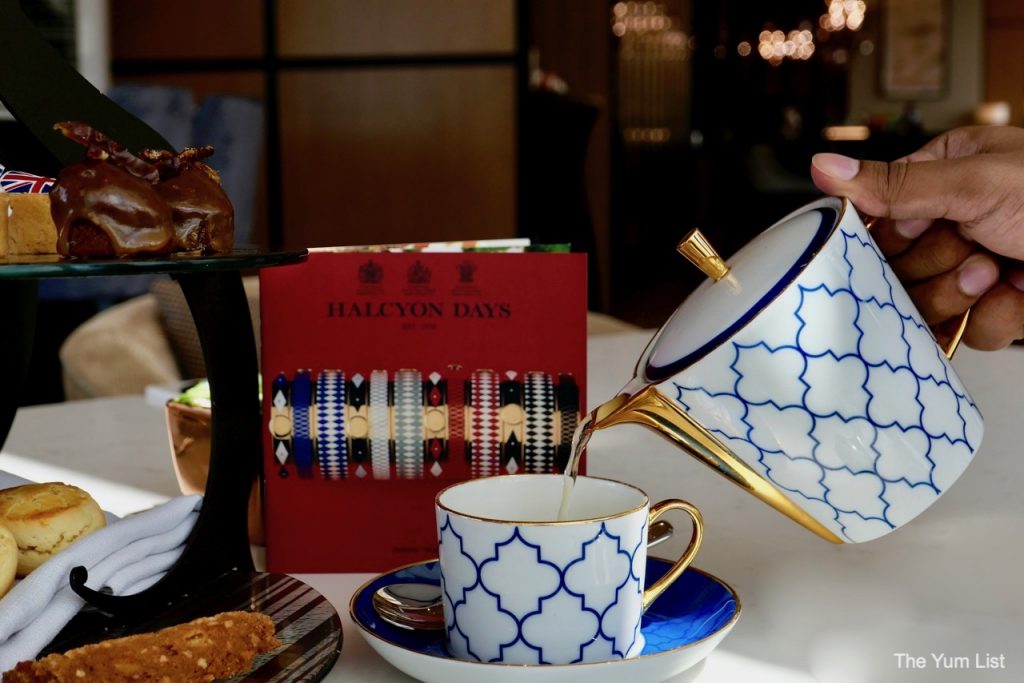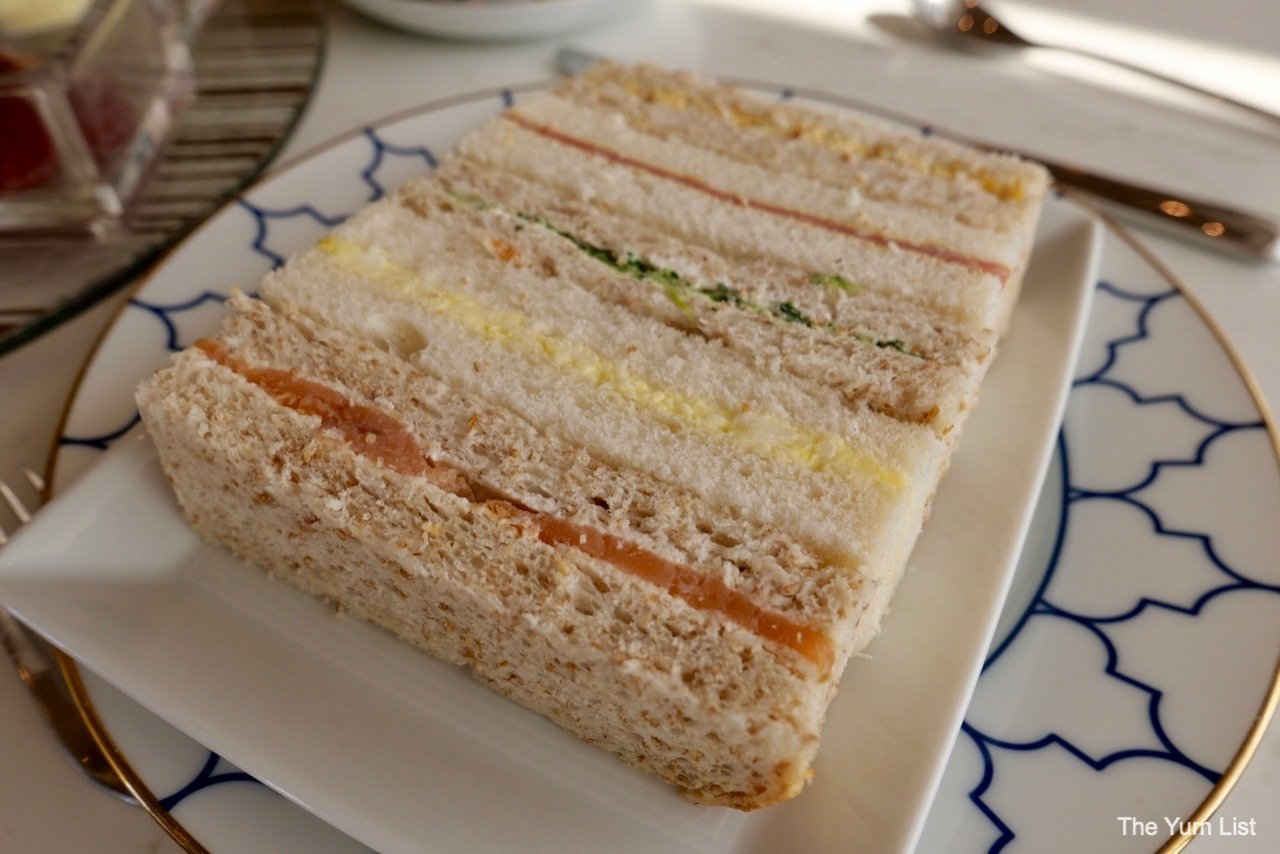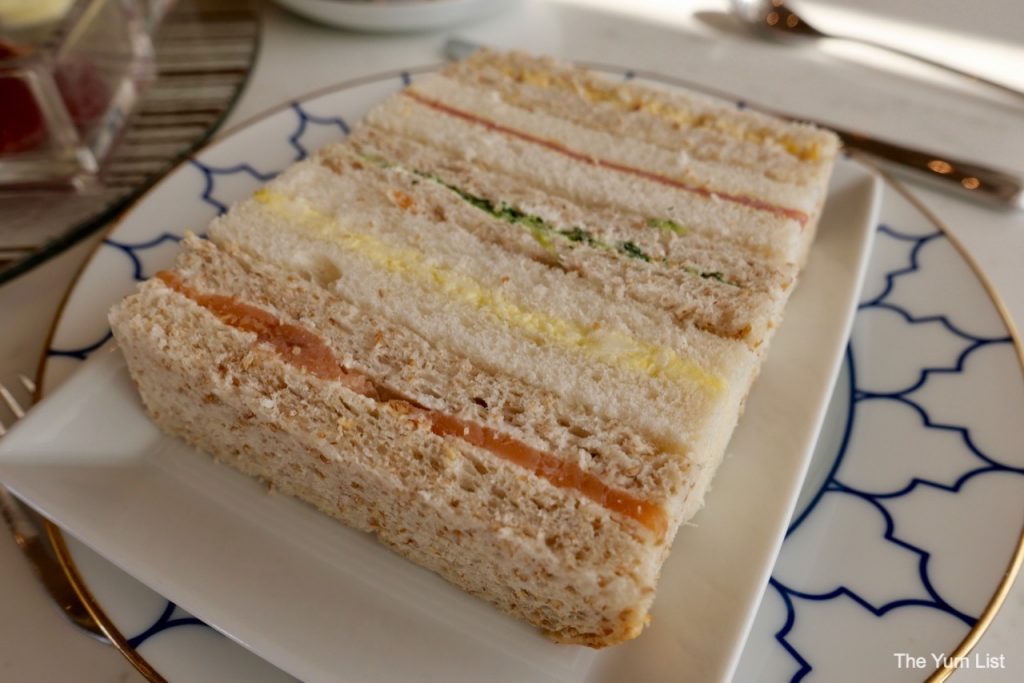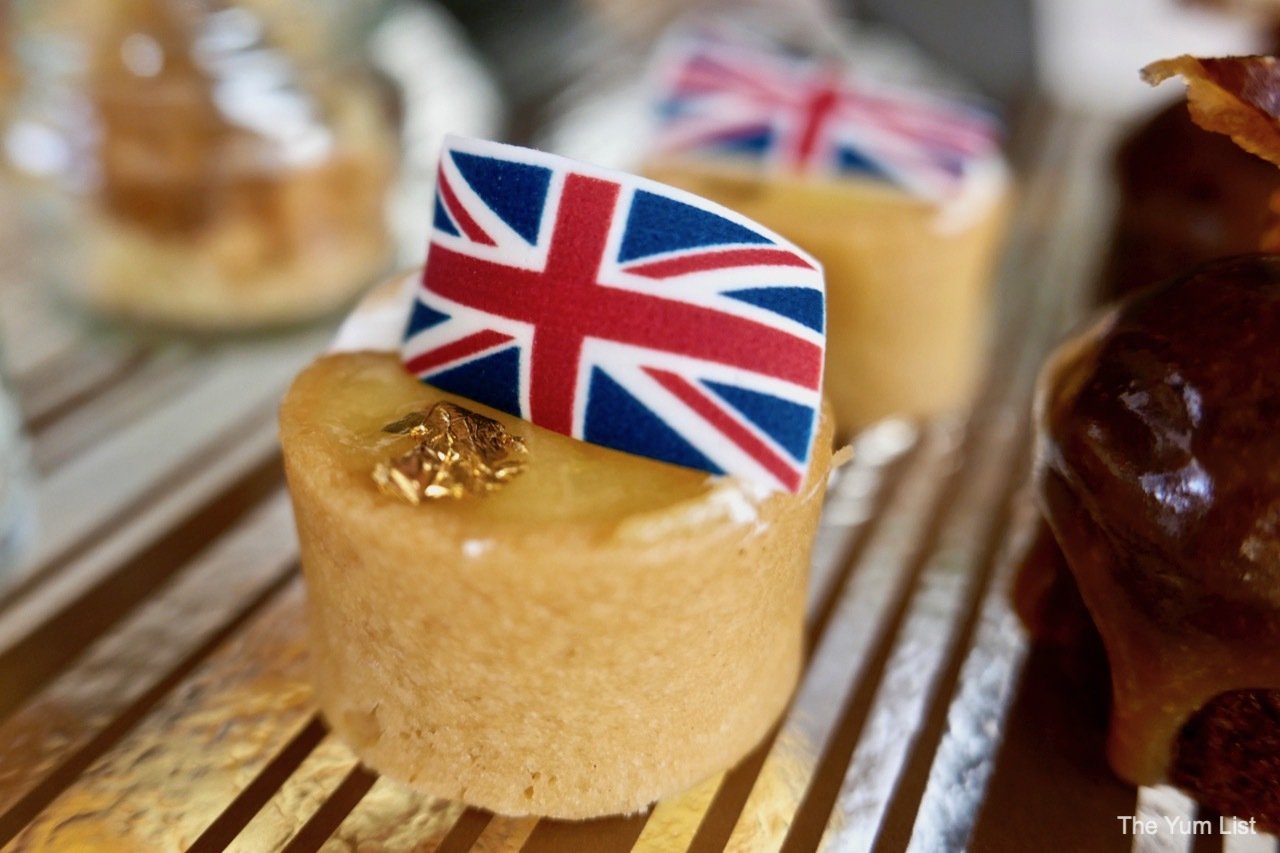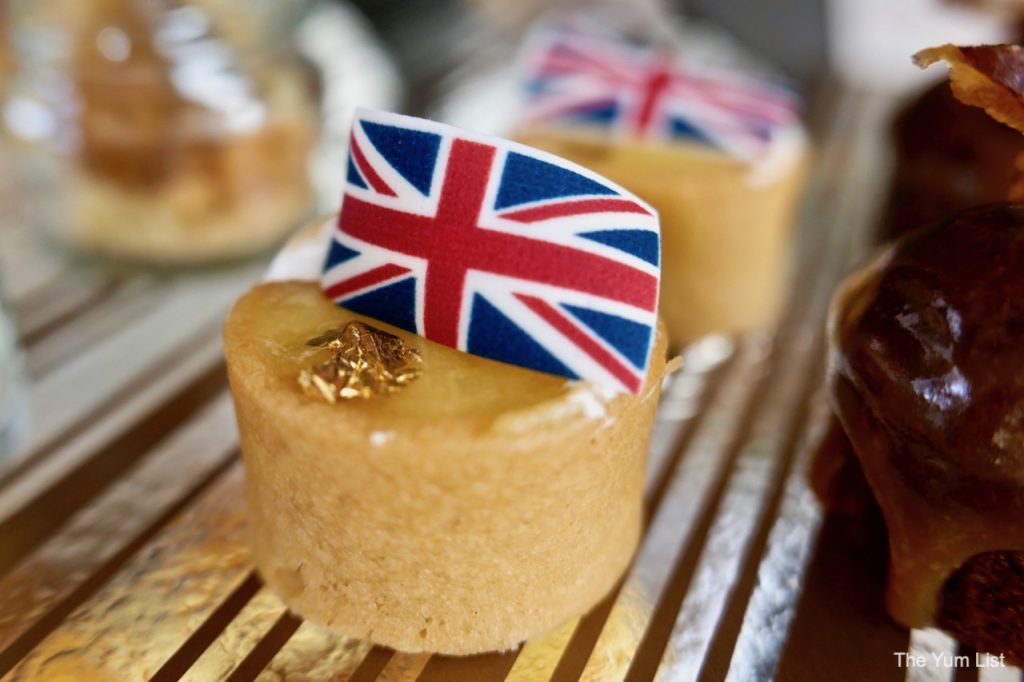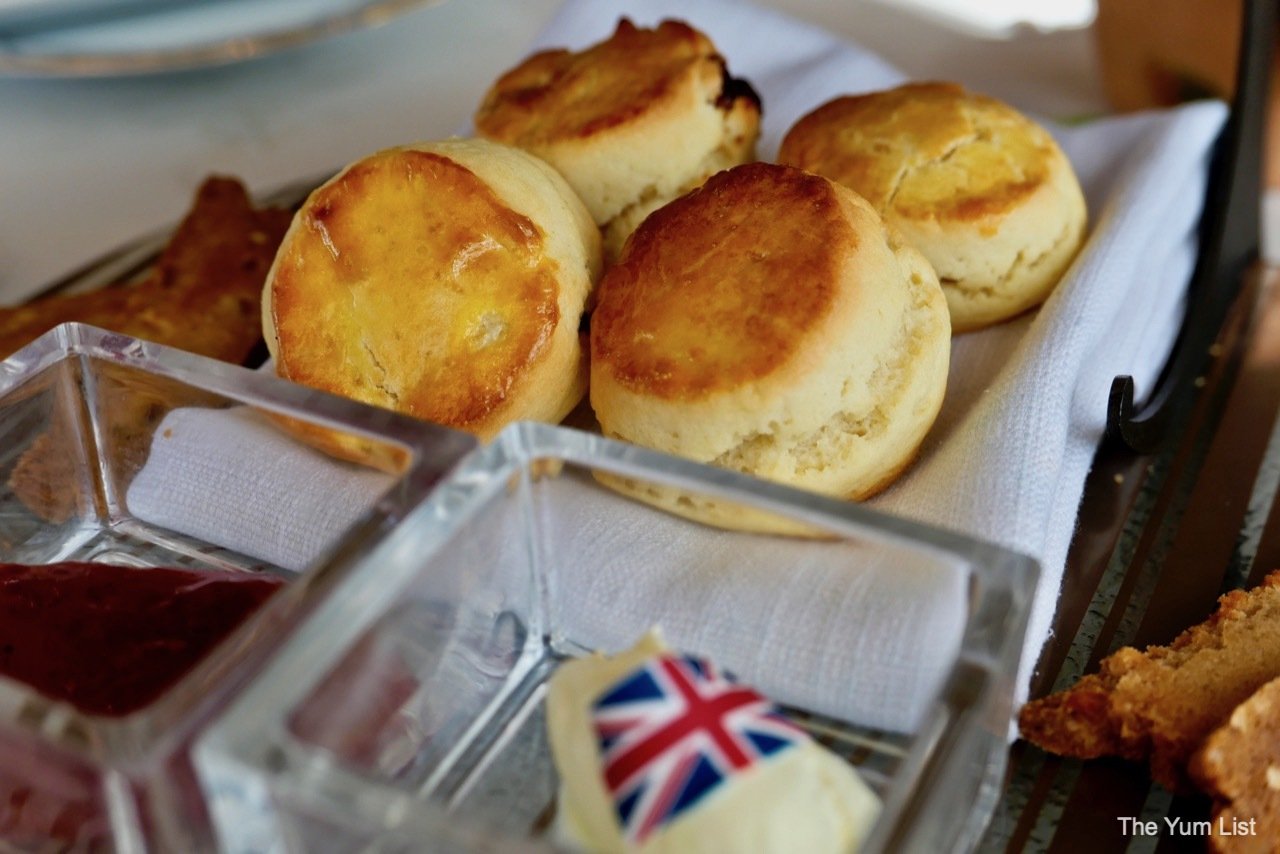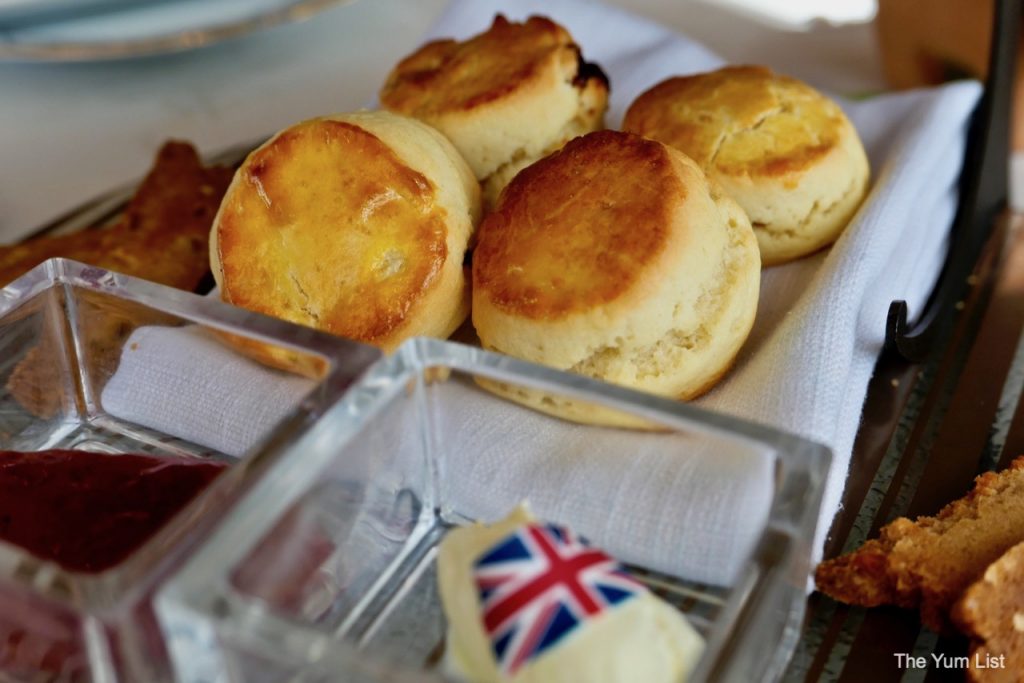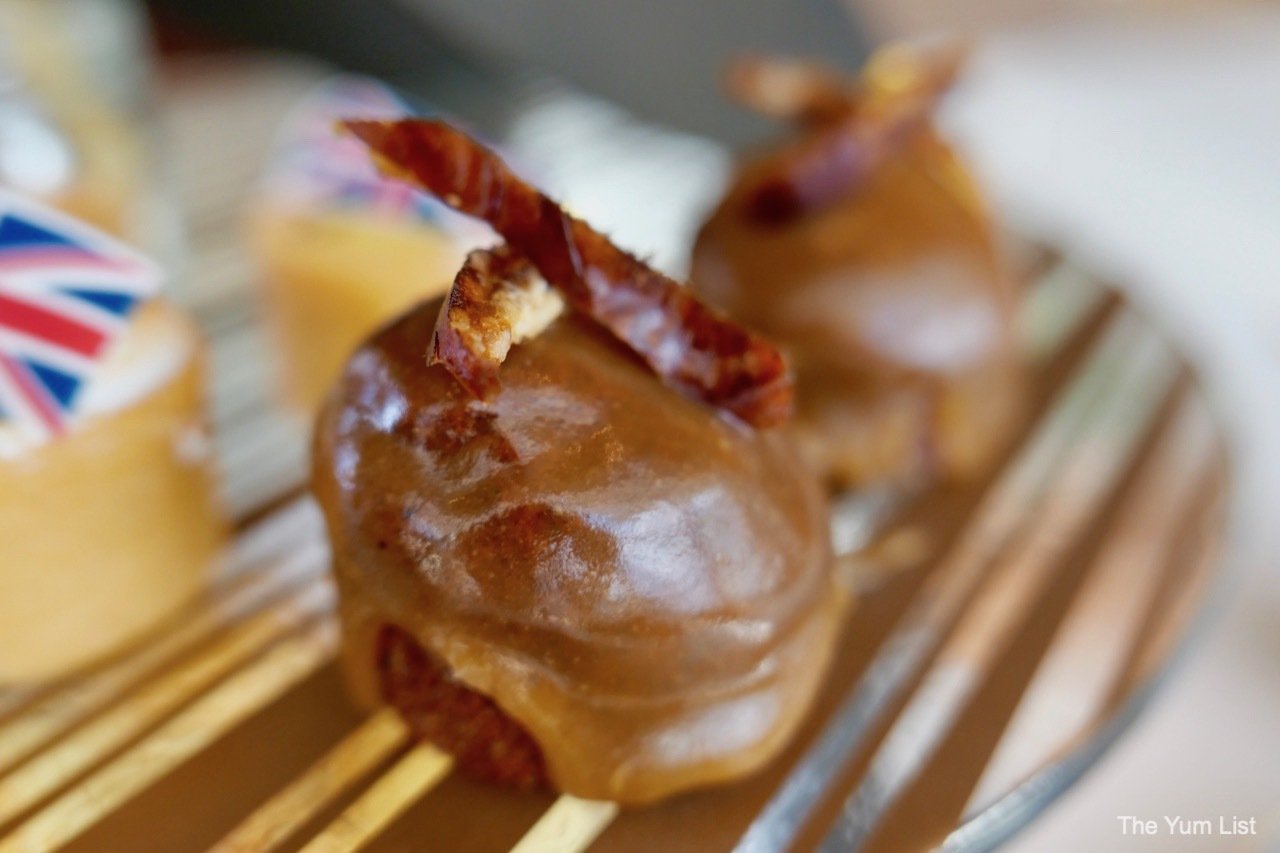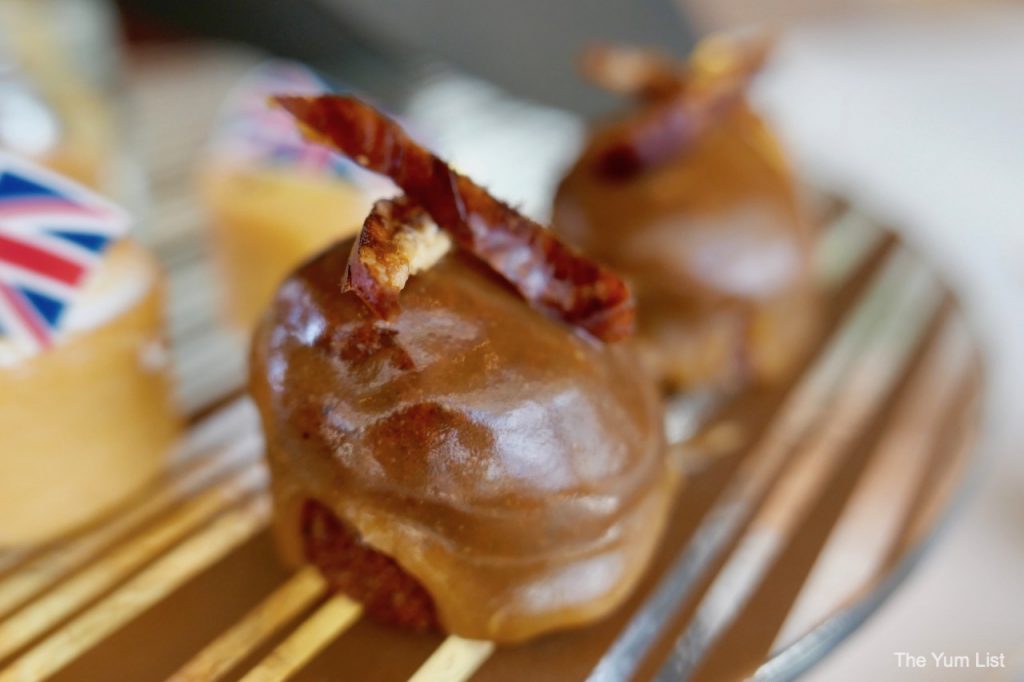 Things Legends Are Made Of
Moving from myth to legend we find ourselves in Rome with Ovid reciting the tragic love of Ceyx and Alcyone. Ovid was long-winded and loved the sound of his own voice. In my abridged version, Ceyx (the son of Lucifer) married Alcyon (her father was the god of wind.) The pair made the king of the gods, Zeus, angry. Ceyx wanted to make peace and set sail to find the Oracle of Apollo. The wisdom of the oracle would tell him what to do. Along the way, his boat capsized and he drowned. Upon learning this, Alcyon threw herself off a cliff in despair. She was turned into a bird before she hit the water and flew to recover the body of her fallen husband.
What about afternoon tea? Is there a dark cloud in that history as well?
Perhaps. If you believe the legend of John Montagu, the 4th Earl of Sandwich. His political life was shrouded with incompetence and corruption. He was also an obsessive gambler and would refuse to leave the table to eat. He would demand two slices of bread with meat stuffed between so he could continue betting. Imagine a savage like that having influenced the delicate tea sandwich!
Sandwiches with Stories
My favourite sandwich in the British Afternoon Tea was The Coronation Chicken, also handed down through generations. It was created in 1953 for the coronation of Queen Elisabeth II. A simple but delectable salad of cooked chicken, mayonnaise, whipped cream, curry powder, dried apricots and slivered almonds – a dish that was fit for a queen.
Finally, halcyon days made its transition to its modern meaning of a perfect special day, like the one that can be enjoyed while drinking British Afternoon Tea at the Banyan Tree Kuala Lumpur. Shakespeare mentions halcyon in two different plays. But the significance is in Henry VI when Shakespeare makes reference to remembering before the war St Martin's summer and halcyon days.
British Afternoon Tea: Halcyon Days & Banyan Tree Kuala Lumpur
Great food and tidbits of tales shared with friends – I think this is the embodiment of afternoon tea today. It's a moment, early afternoon, to appreciate the value of people we care about, and, to treasure the view.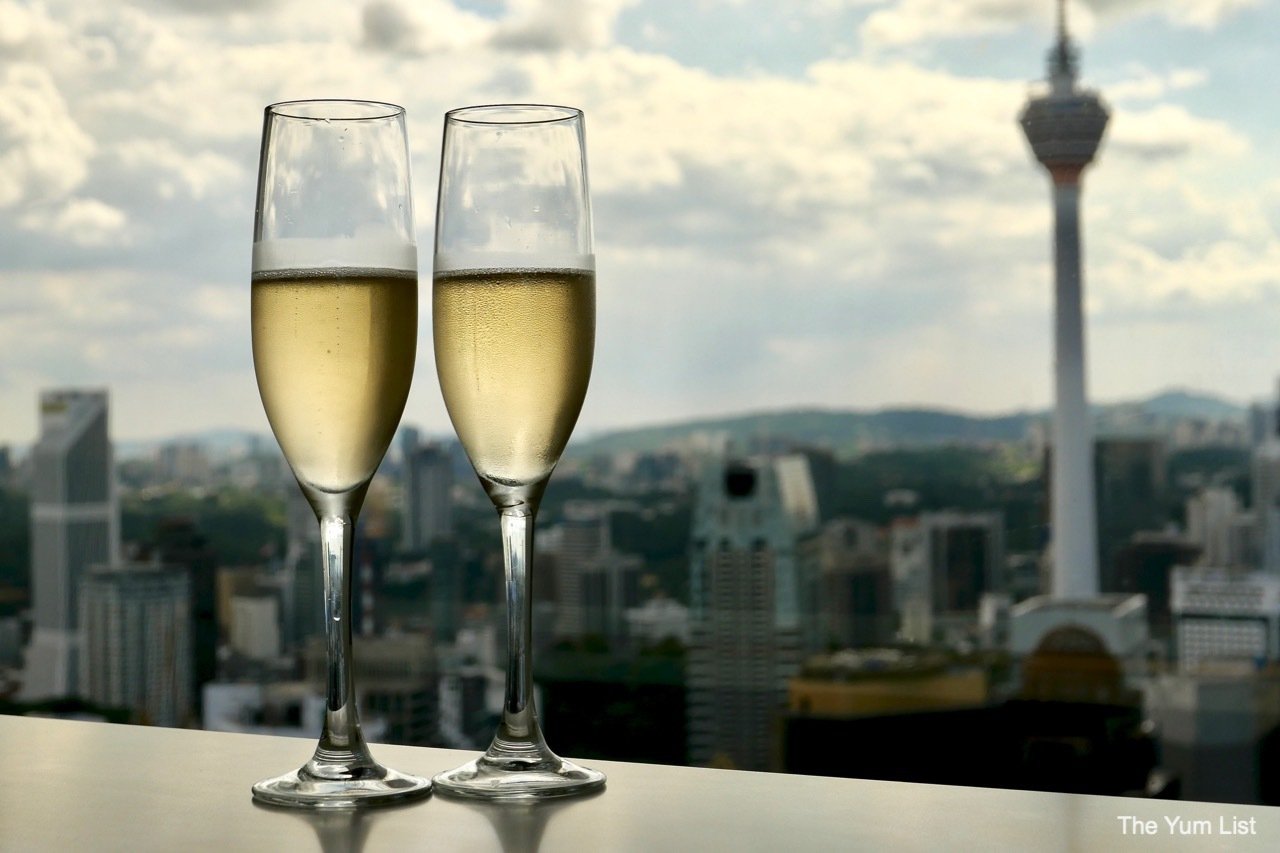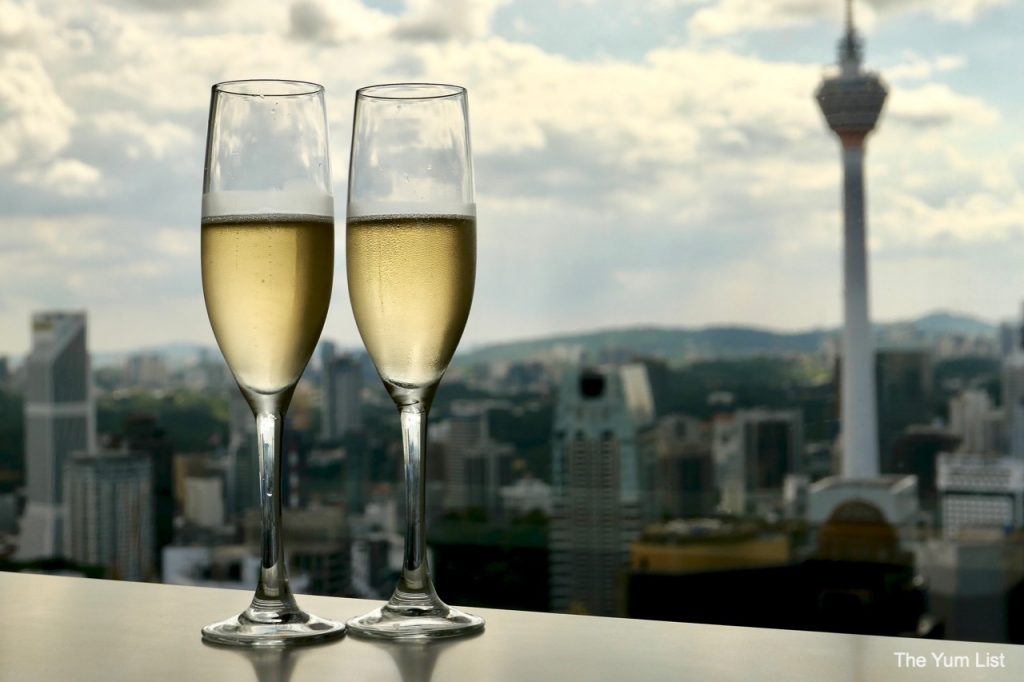 Reasons to try the British Afternoon Tea: a chance to create the special, perfect day with friends; amazing cityscape panoramas from the 53rd floor; a RM100 voucher to use in Halycon Days (located over the footbridge connecting Banyan Tree Kuala Lumpur to Pavilion Mall).
Banyan Tree Kuala Lumpur
53rd Floor, 2 Jalan Conlay,
50450 Kuala Lumpur, Malaysia
+603 2113 1823
[email protected]
British Afternoon Tea Timing
Daily: 15:00 – 17:00
Find more afternoon teas in Kuala Lumpur here, and stay up-to-date with the latest gourmet and travel recommendations for Malaysia here and here.