Hair Bar Estudio
Monica Tindall
Hair Bar Estudio in Bukit Jalil offers a lifestyle hair salon in a brand-new setting, with unique hair products from Europe and expert stylists.
Beer taps (decoration only) adorn the reception, in honour of owner Roy's love of craft beer. Separate areas provide plenty of space to relax, sip (on a non-alcoholic beverage from their bar), work and chill before, after or in-between hair treatments. With the bar at the front and coffee stools at the back, you'd be forgiven for thinking you'd entered a hip new café.
The salon is decked in cool greys accented with black and made more dramatic through high ceilings and mirrors to match. Both entrance and exit sport glass walls framing green views in the new shopping complex Bukit Jalil City. As you'd hope a contemporary salon to be, it's both stylish and comfortable.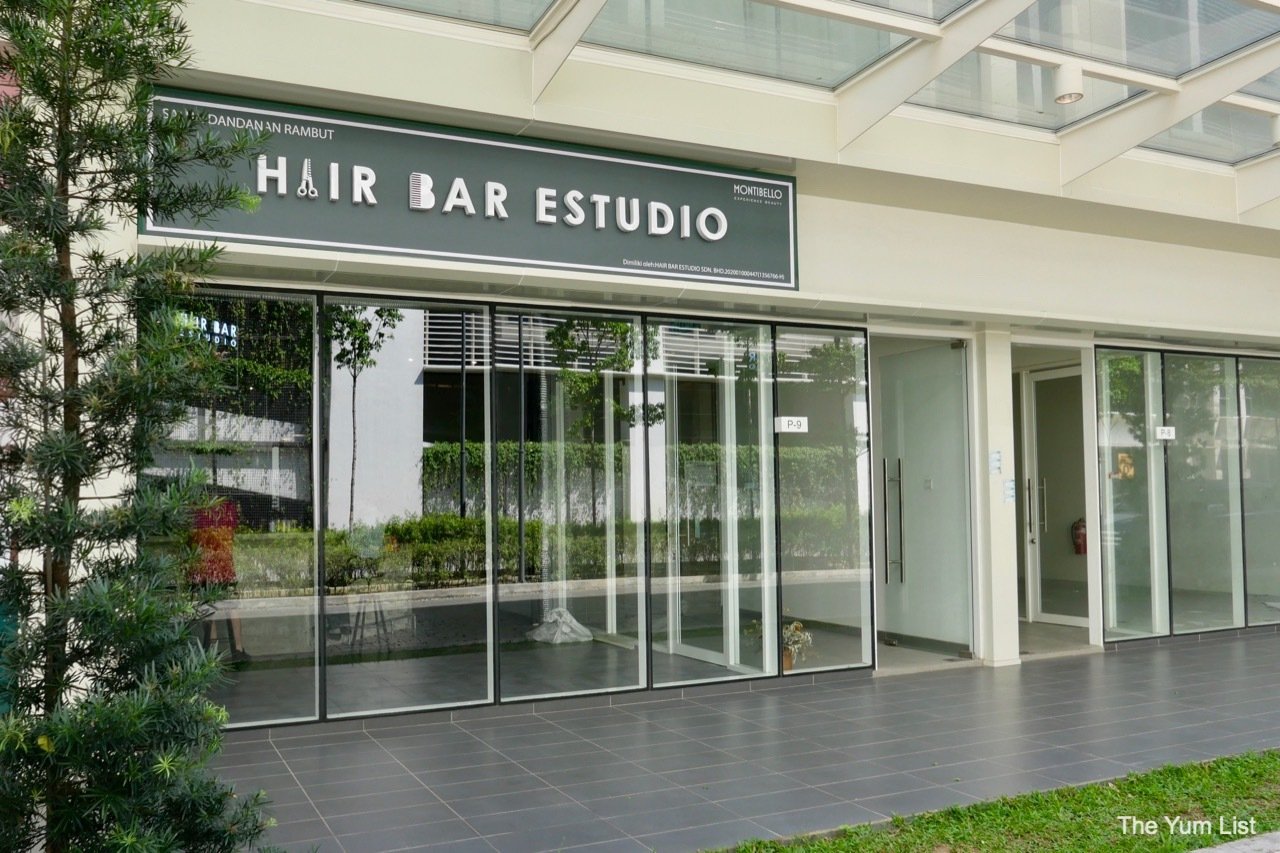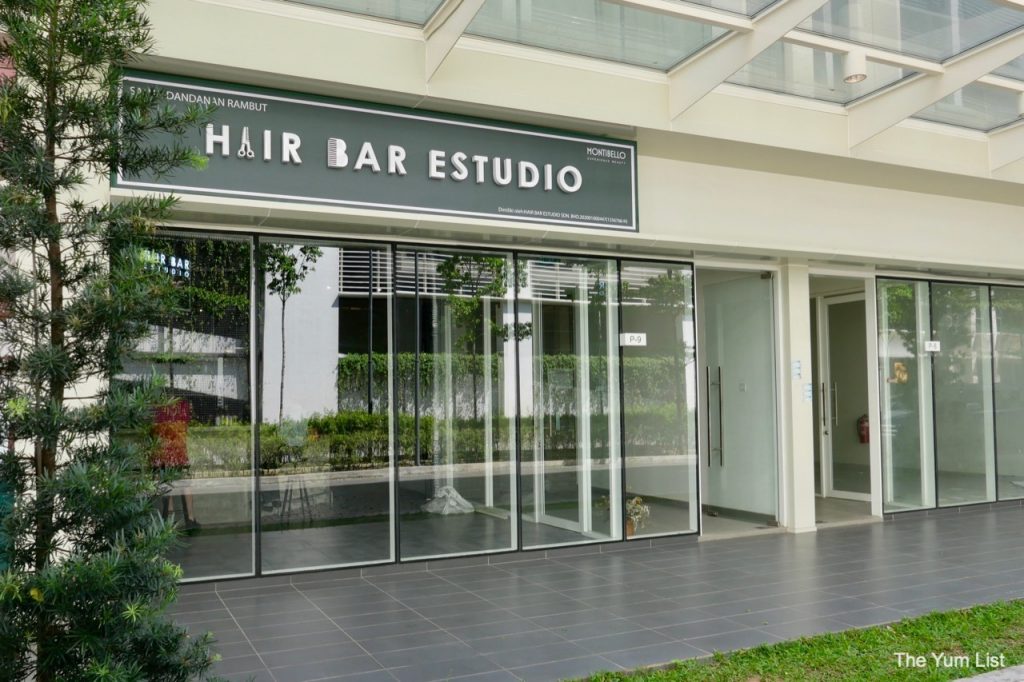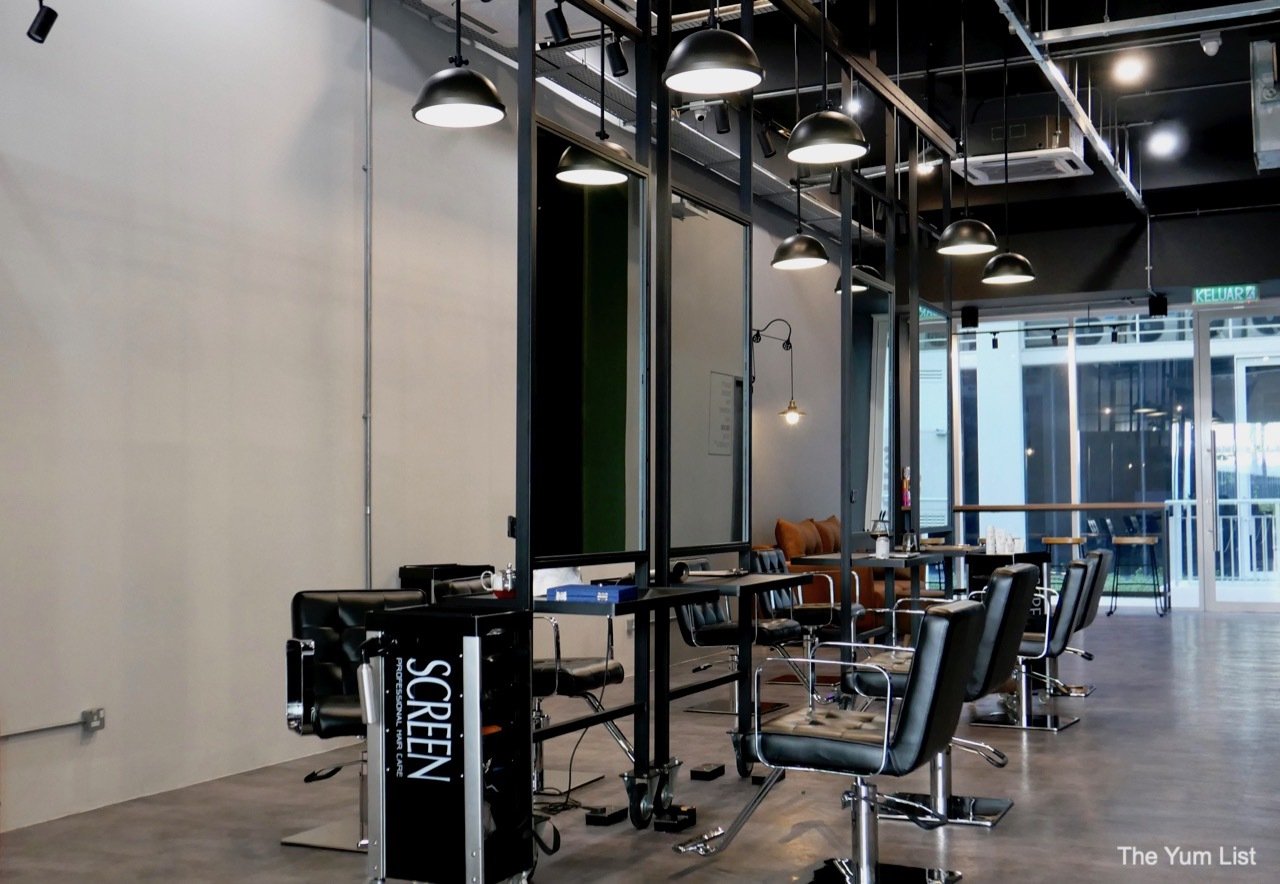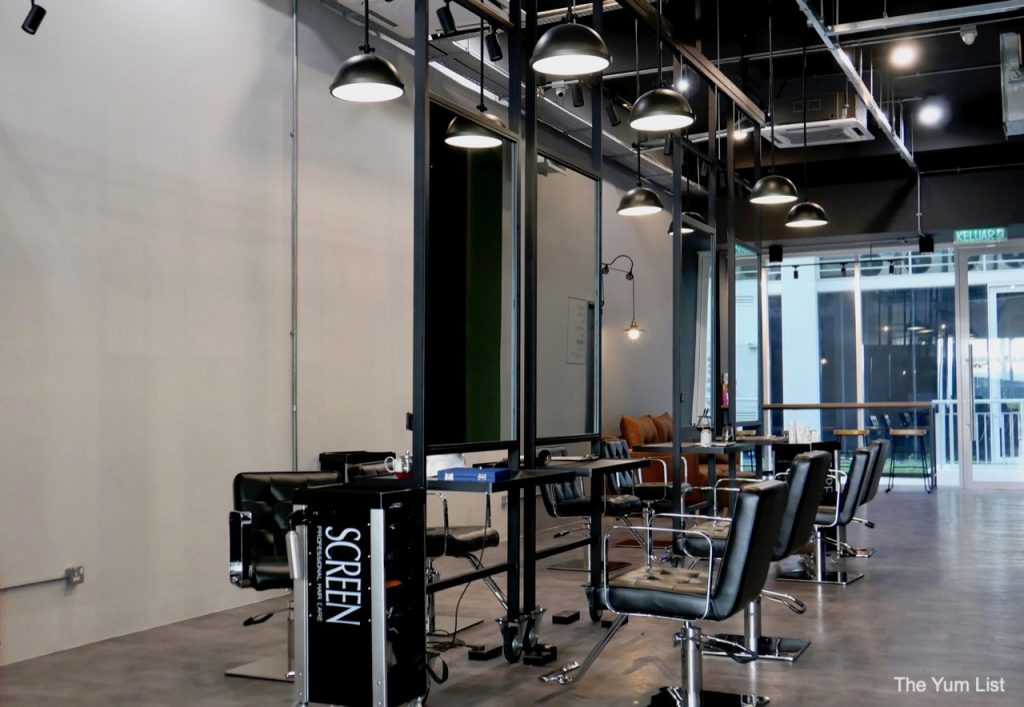 Drinks and Advice
First things first, I'm seated with a menu of beverages – coffee, tea and juice – and soon have my chosen bevvie, asam boi, in hand. Artistic stylist Jun looks at some pictures I've found of hairstyles and colours I'm fond of and gives her advice as to what will suit my colouring and facial features.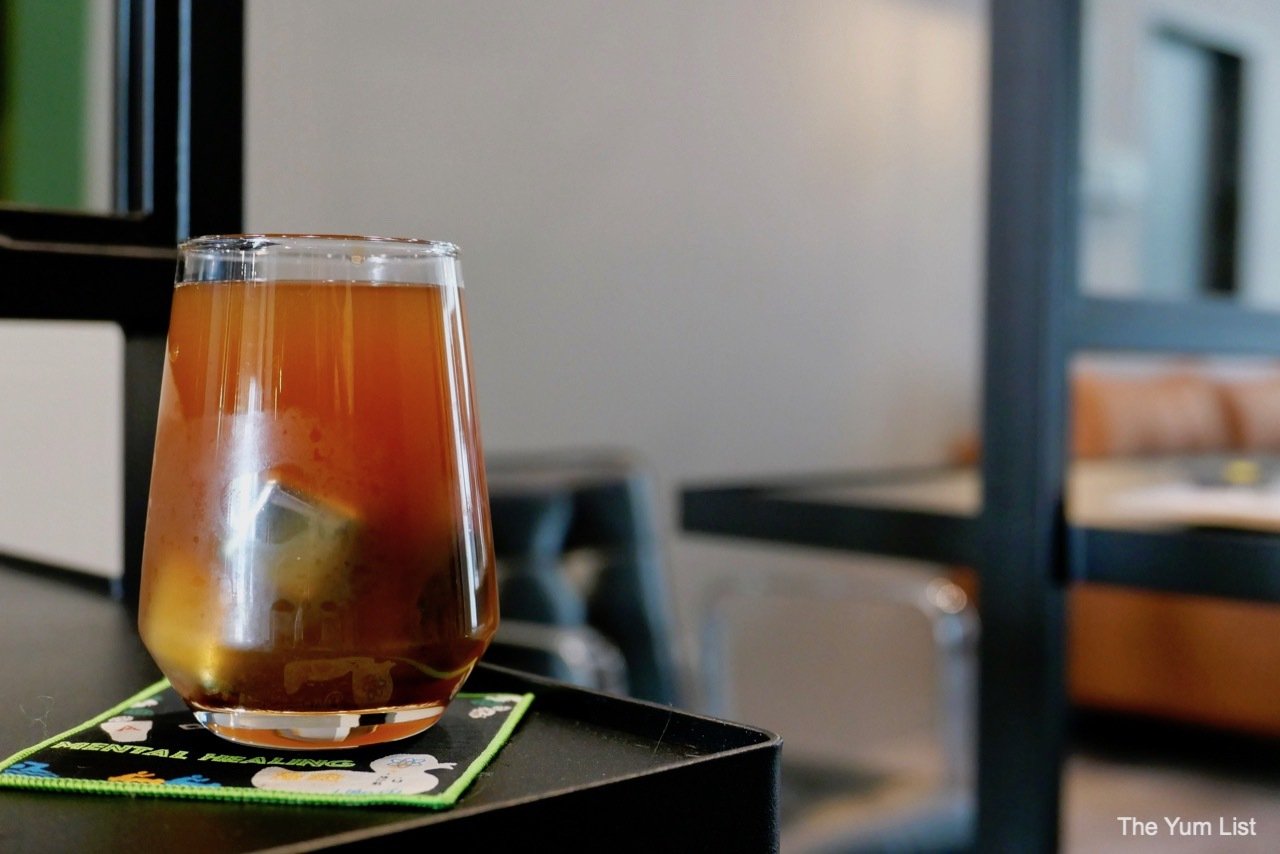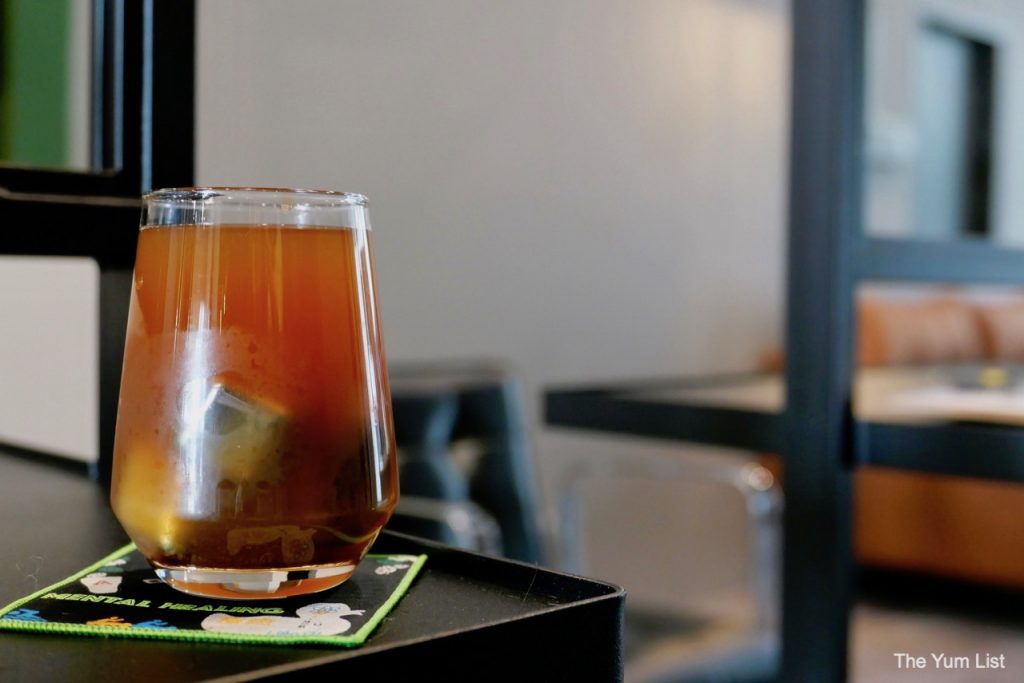 Hair Colour with Montibello
Hair Bar Estudio is a flagship for the newly introduced Montibello hair products from Barcelona, Spain. With over 50 years in the business, their range is extensive. Originally gaining a reputation for setting the benchmark for quality hair colours for professionals, they have since developed a complete line exclusively for those in the industry.
Jun chooses the Cromatone Re.Cover series for my hair. It has been specially designed for mature hair, doing particularly well with greys but also nourishing dry hair. This permanent colour provides 100% grey coverage without the need to mix base-tones. Natural, bright and even colour is the end goal, and shine and moisture are also achieved thanks to the inclusion of Tsubaki precious oil. The tea seed oil comes from the edible seeds of the Camellia Japónica, which is known for its ability to retain moisture, smooth cuticles, protect and add shine.
I've gone a shade or two darker than my current copper. With my pale skin, the darker colour serves to contrast rather than wash out my features. It has a hint of red to the chestnut brown, picking up highlights in the sunlight.
Hair Cut
Jun chops off the damaged ends of my hair and shapes several layers around the back and sides. I've been wanting to try a fringe again for a while and Jun recommends to start with a longer cut. This will give me the change I want but is also versatile enough to be combed back offering another look. It feels great to have the dead, dry ends removed and I sense a light, easy movement with the layers. Jun, artistic stylist at Hair Bar Estudio, certainly knows how to wield her scissors.
Treatment
Finding the right treatment for my hair is a little tricky. I have a lot of frizz but my hair is also very light. Something too heavy will just flatten it (not needed with my round face) and not enough conditioning might not tackle the frizz. Jun suggests the Montibello Mask, a deep nourishment treatment. Both lipid and protein-rich, it's said to strengthen the hair from the inside. Post-treatment, my hair feels smoother and is definitely shinier (I'm sure the colour also boosted this). Going in my ends felt brittle to the touch. Leaving Hair Bar Estudio, my locks feel more flexible and softer.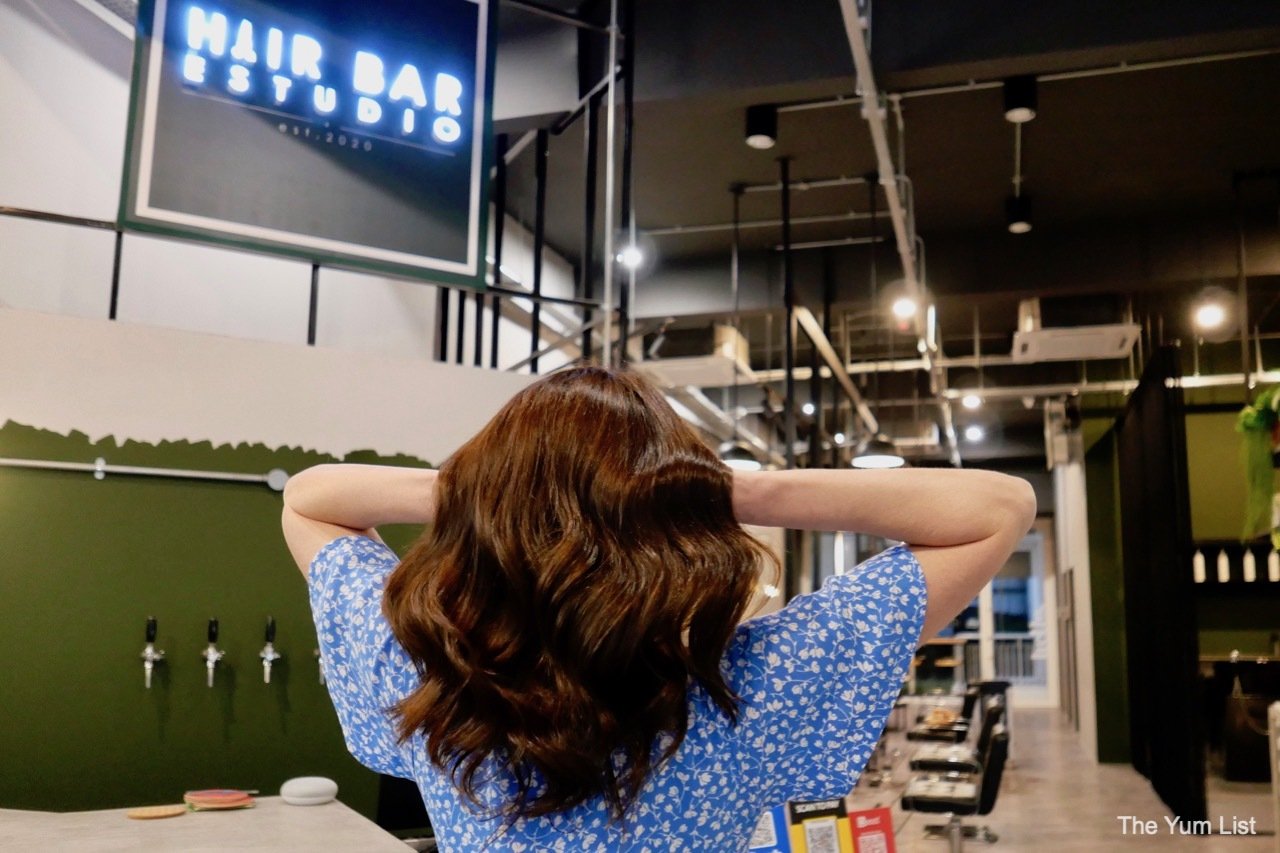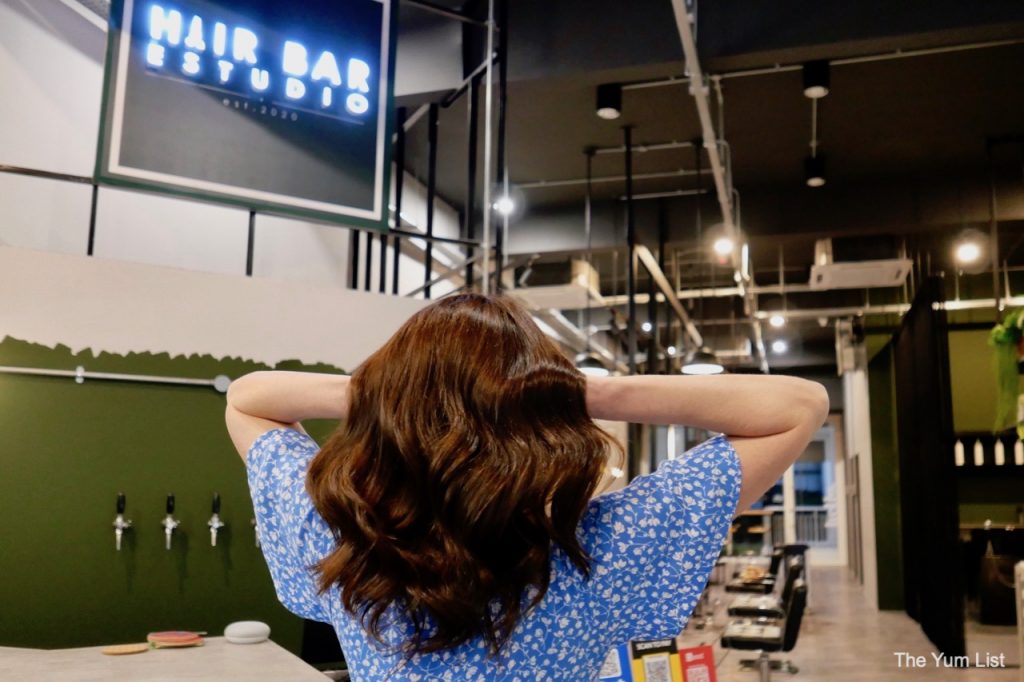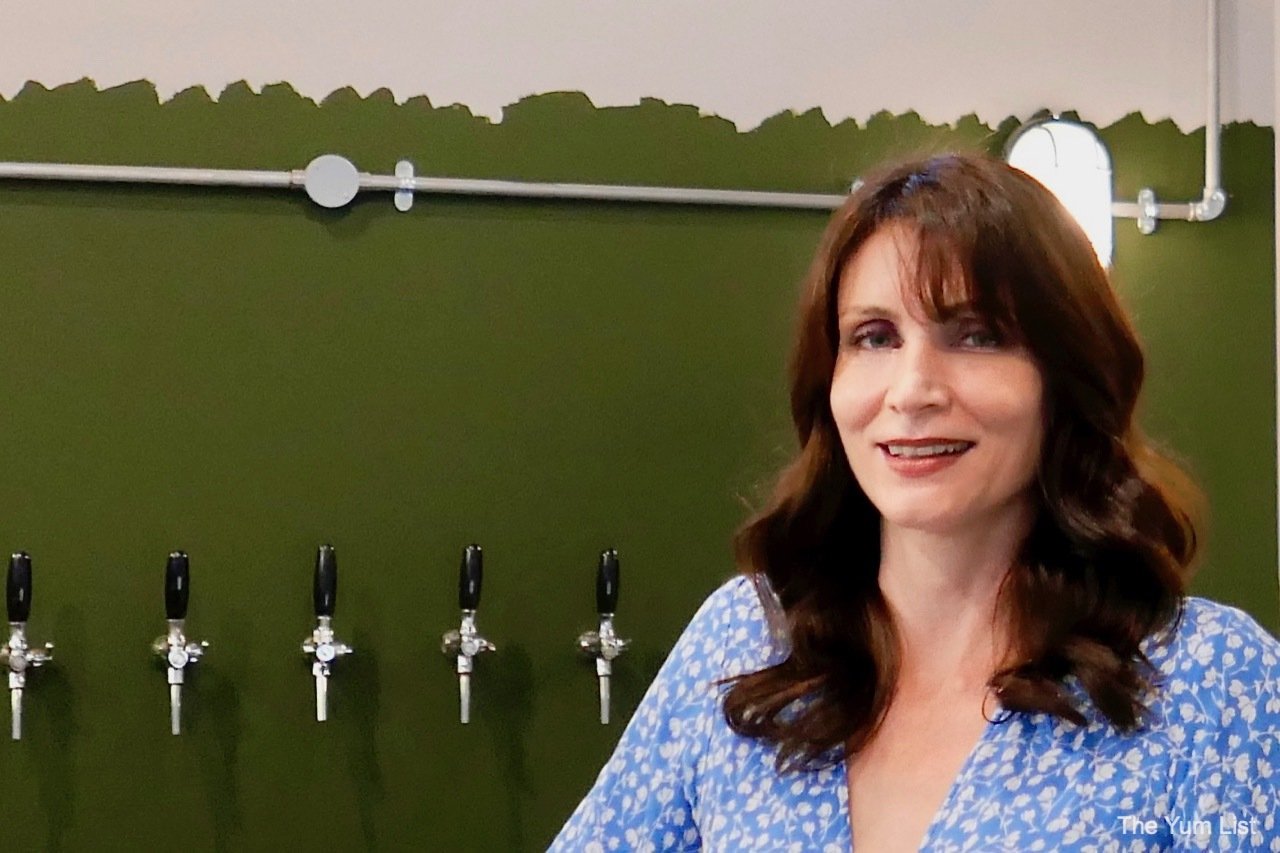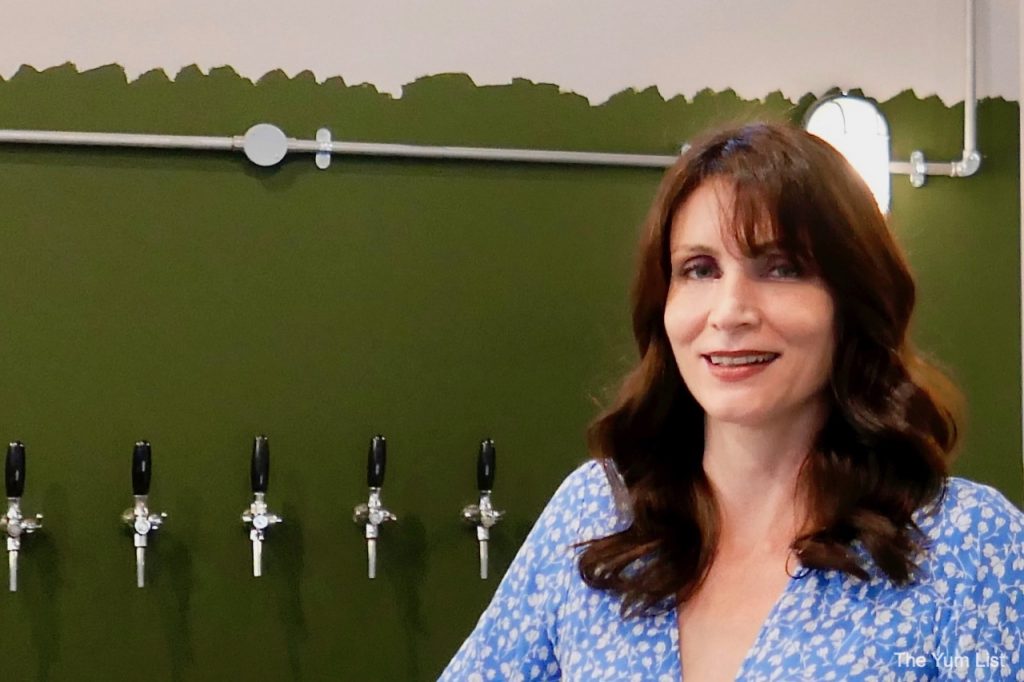 Home Care
Shampoo (RM 80), Conditioner (RM 80), Balm (RM 84) and Sealed Ends (RM100) by Monitbello are sold as home care products. If you like the scent and feel of the experience in Hair Bar Estudio, it's a nice way to bring a little of that professional care home.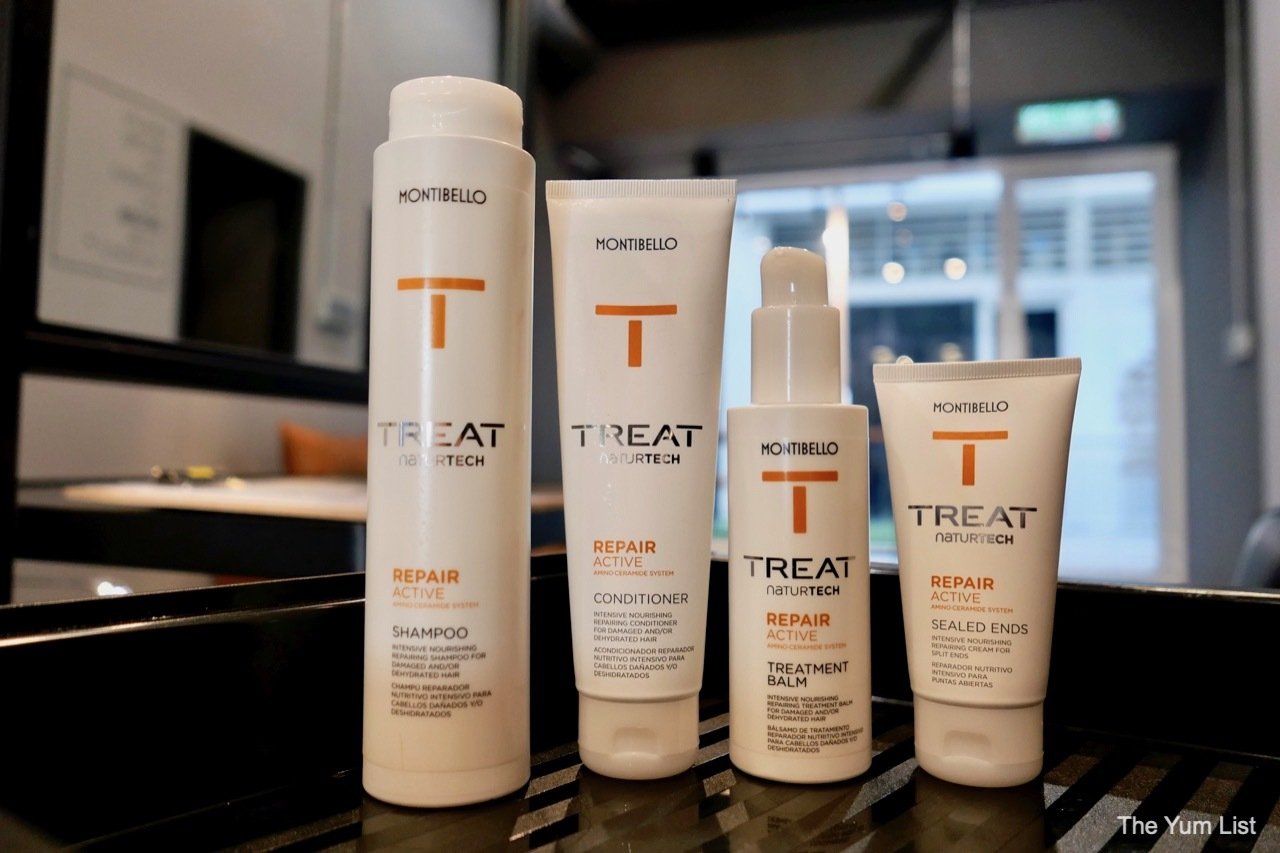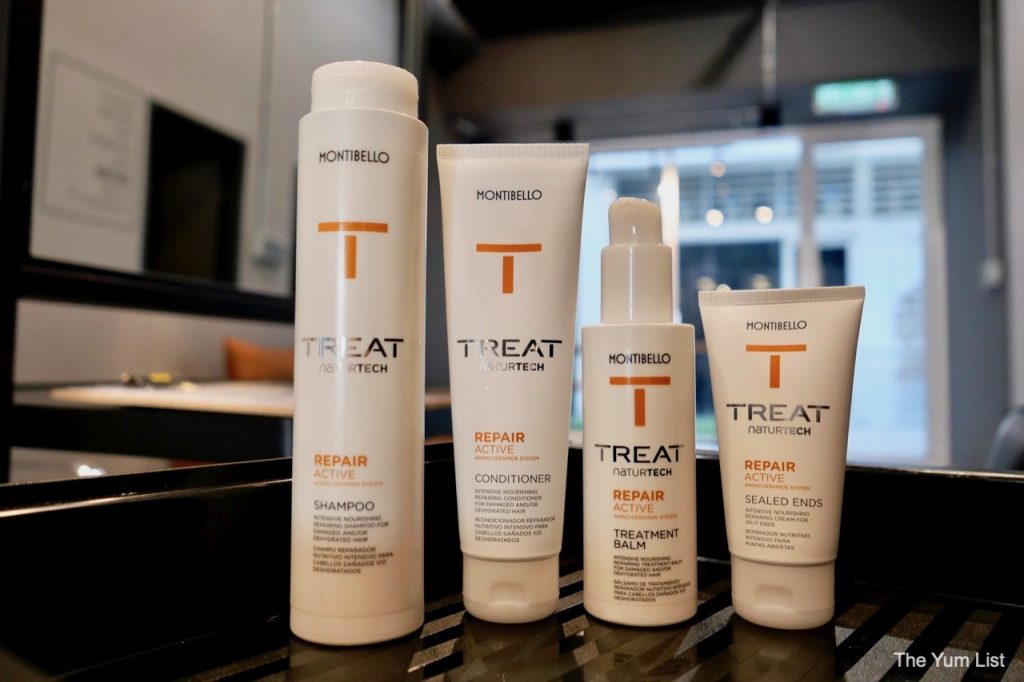 Hair Bar Estudio Prices
Cuts for the ladies begin at RM 48 (RM 38 for men) with a senior stylist and go up to RM 88 (RM78 for men) with the director. A wash and style is priced at RM 48 and colour ranges from RM 148 for short hair or a regrowth touch-up to RM 298 for extra, extra-long hair. Treatments vary considerably depending on hair length and type chosen. Drinks are complimentary.
Hair Bar Estudio Review
Hair Bar Estudio offers a stylish and relaxed setting to care for your locks but also acts as a spot to chill a little longer with a drink of your choice. Stylist Jun made honest recommendations for my skin and features while still listening to what I thought I wanted. My session here was very positive. I will return.
Reasons to visit Hair Bar Estudio: a friendly salon with a relaxed café feel; expert hairstylists; Montibello brand of hair products from Spain, especially the Cromatone Re.Cover series for colouring grey, mature hair.
Hair Bar Estudio
Ground Floor, P-9, 01, Persiaran Jalil 3,
Bukit Jalil, 57000 Kuala Lumpur, Malaysia
www.facebook.com/hairbarestudi0
+6 03 9765 3858
Hair Bar Estudio Opening Hours
Tuesday to Sunday, from 11 am – 10 pm
Check out more of what is available on Malaysia's spa and beauty scene here and stay up to date with the happenings around KL here and here.