Happy Hours at Jann & Set Meals at Quan's Kitchen
Monica Tindall
If you're looking for a meal and drinks that won't cause you to be late on your rent, head on down to Four Points by Sheraton, Chinatown KL. Jann has an almost unbelievable five hours of happy and Quan's Kitchen is just about giving away set meals.
For more details on the setting and concept of each, take a look at our previous posts on Jann and Quan's Kitchen here and here.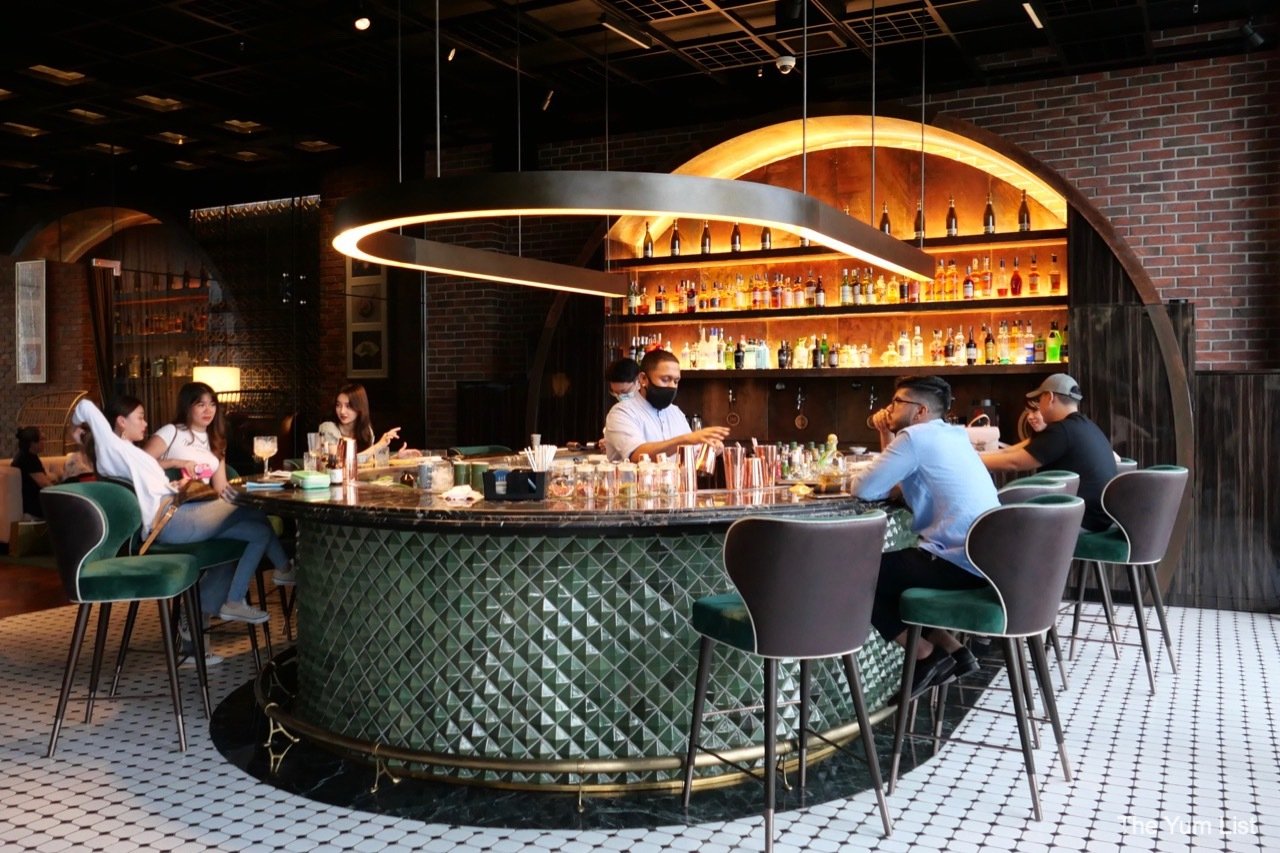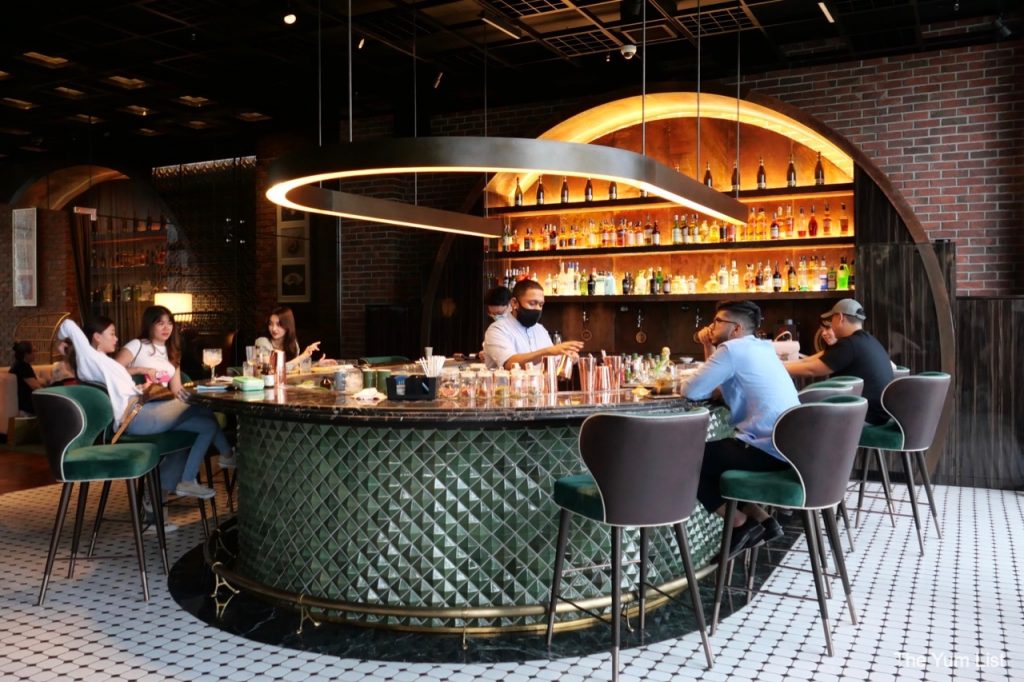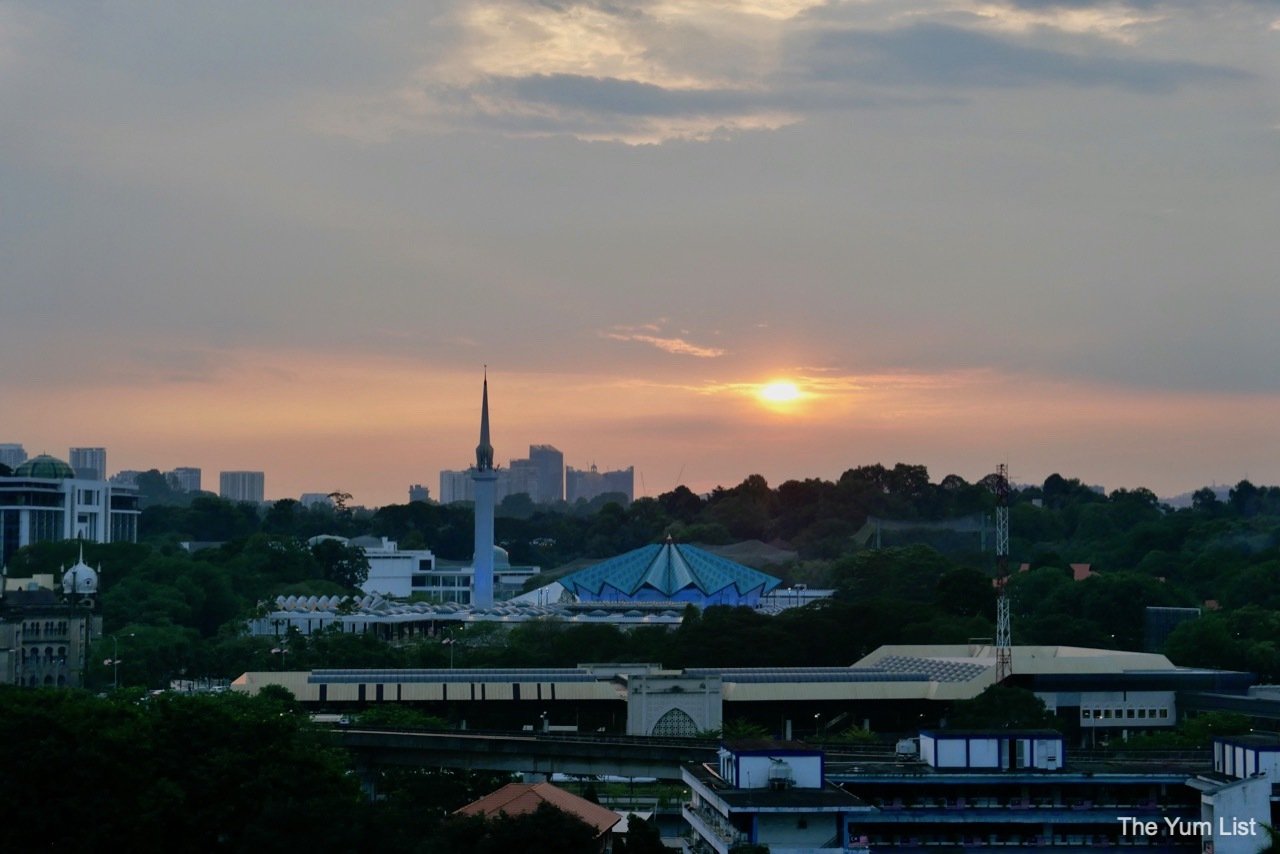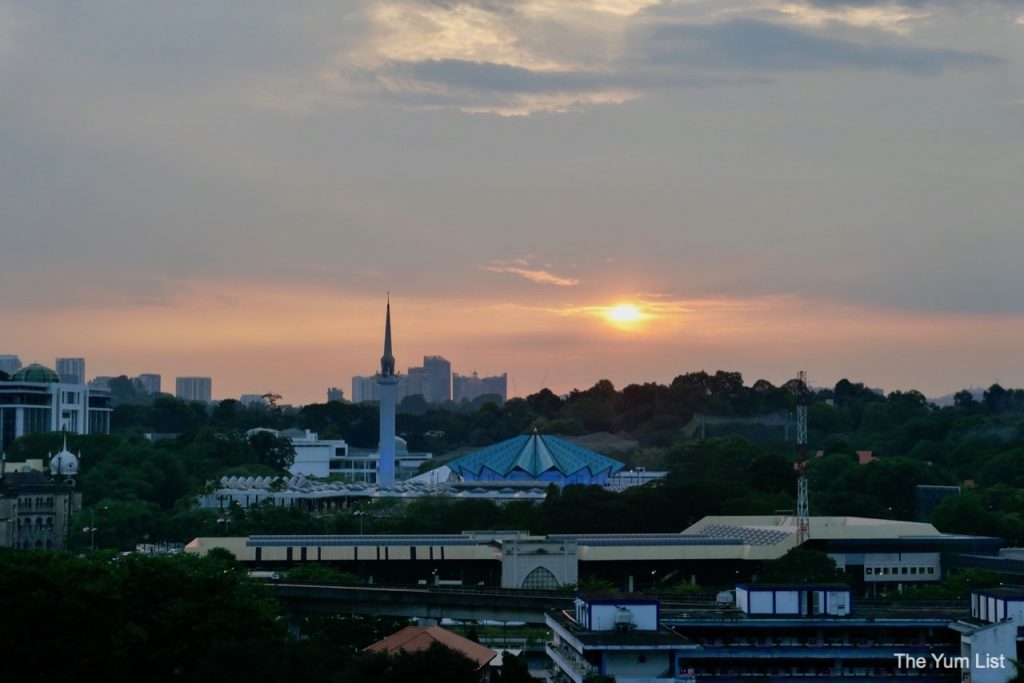 Bar Snacks – Jann Happy Hours
We get in fast with the snack orders at Jann as the trio we request sell out quickly. Smoked Salmon Spring Rolls (RM28) are crispy parcels made even more delicious with a remoulade sauce. My top pick for its lighter, healthier appeal is the Gyoza Dumplings (RM20). They're filled with vegetables, steamed and accompanied by pickled ginger in black vinegar (love this tangy combo). Lastly, hubby is a big fan of the Wing Dings (RM25, half-dozen). These chicken wings with fermented bean curd are deep-fried making a super tasty and moist snack. The curd addition certainly elevates the common chicken wing to a definitely un- mundane snack.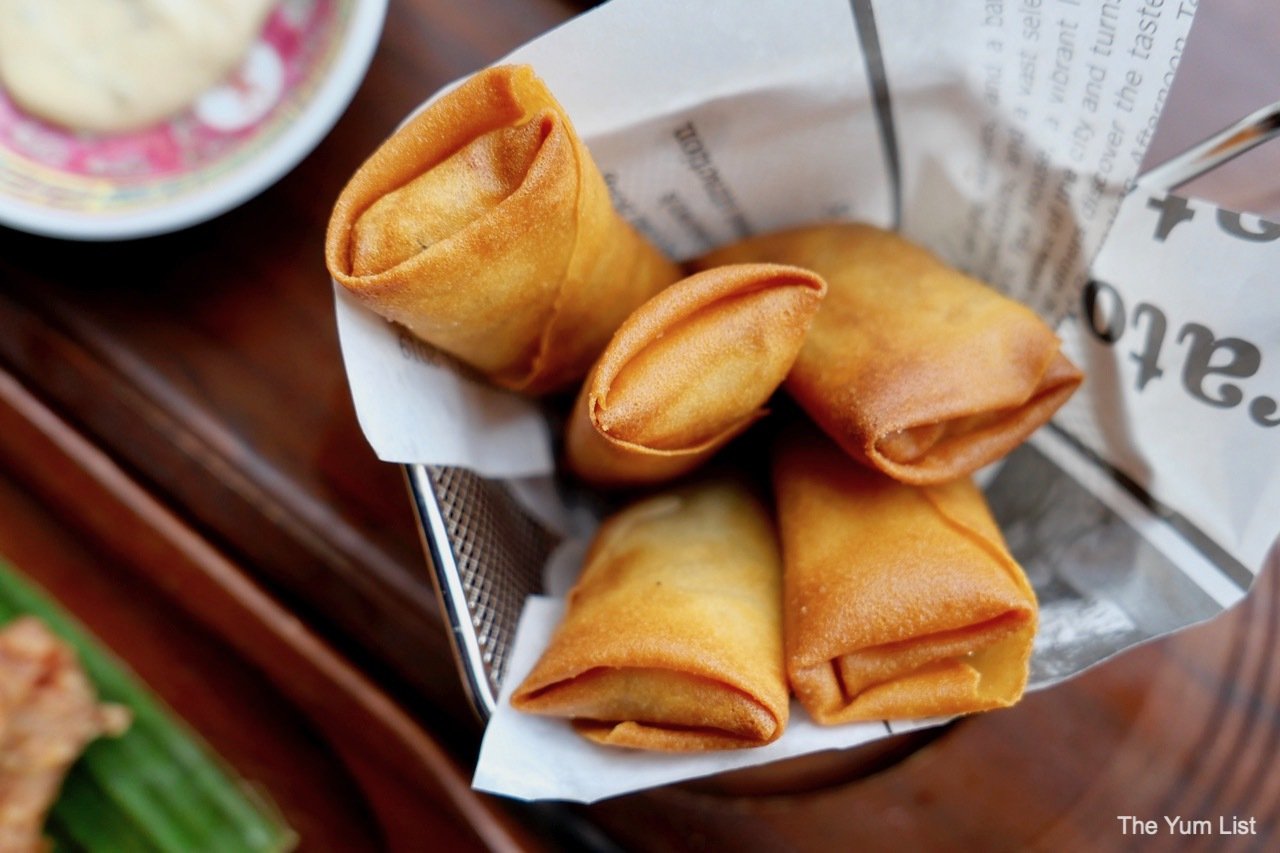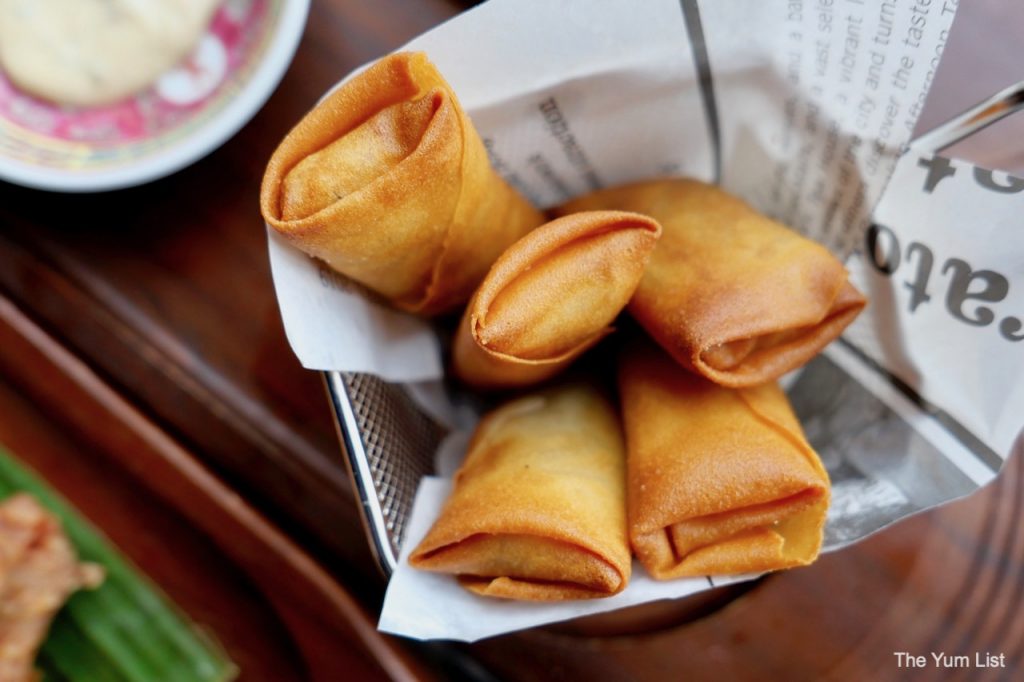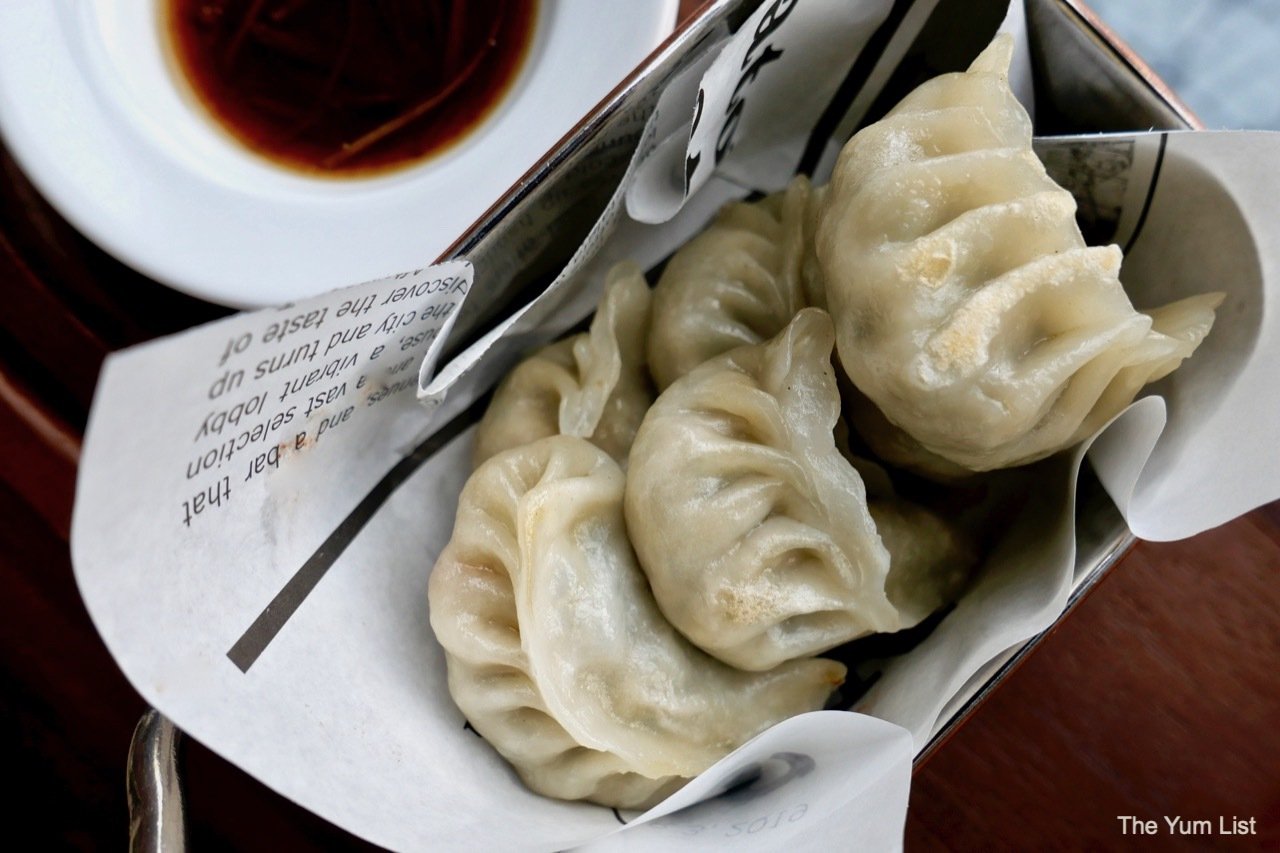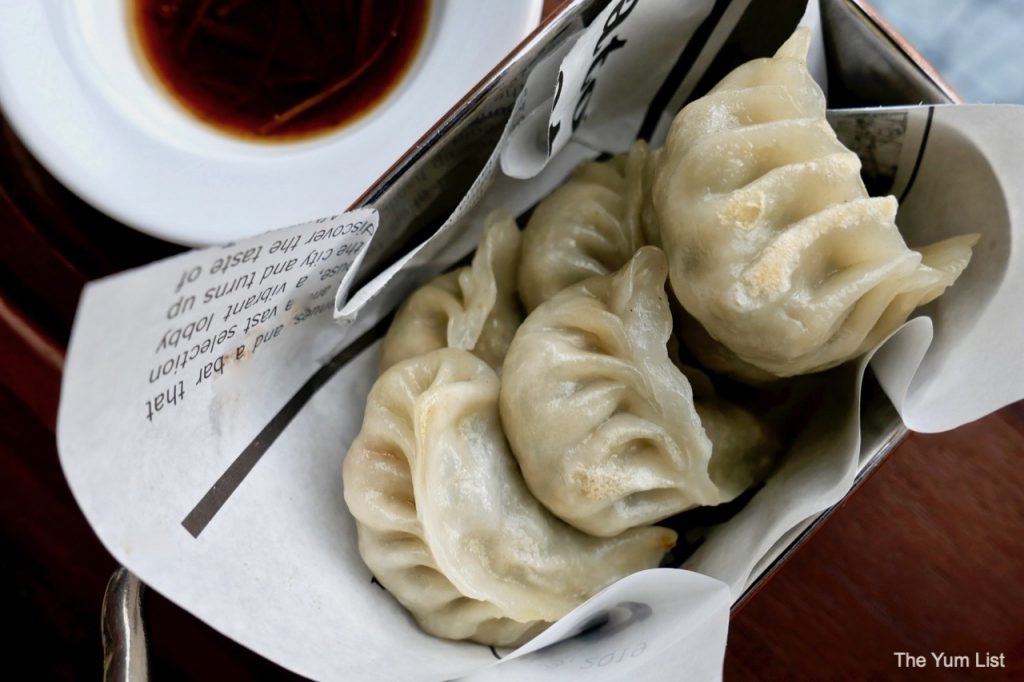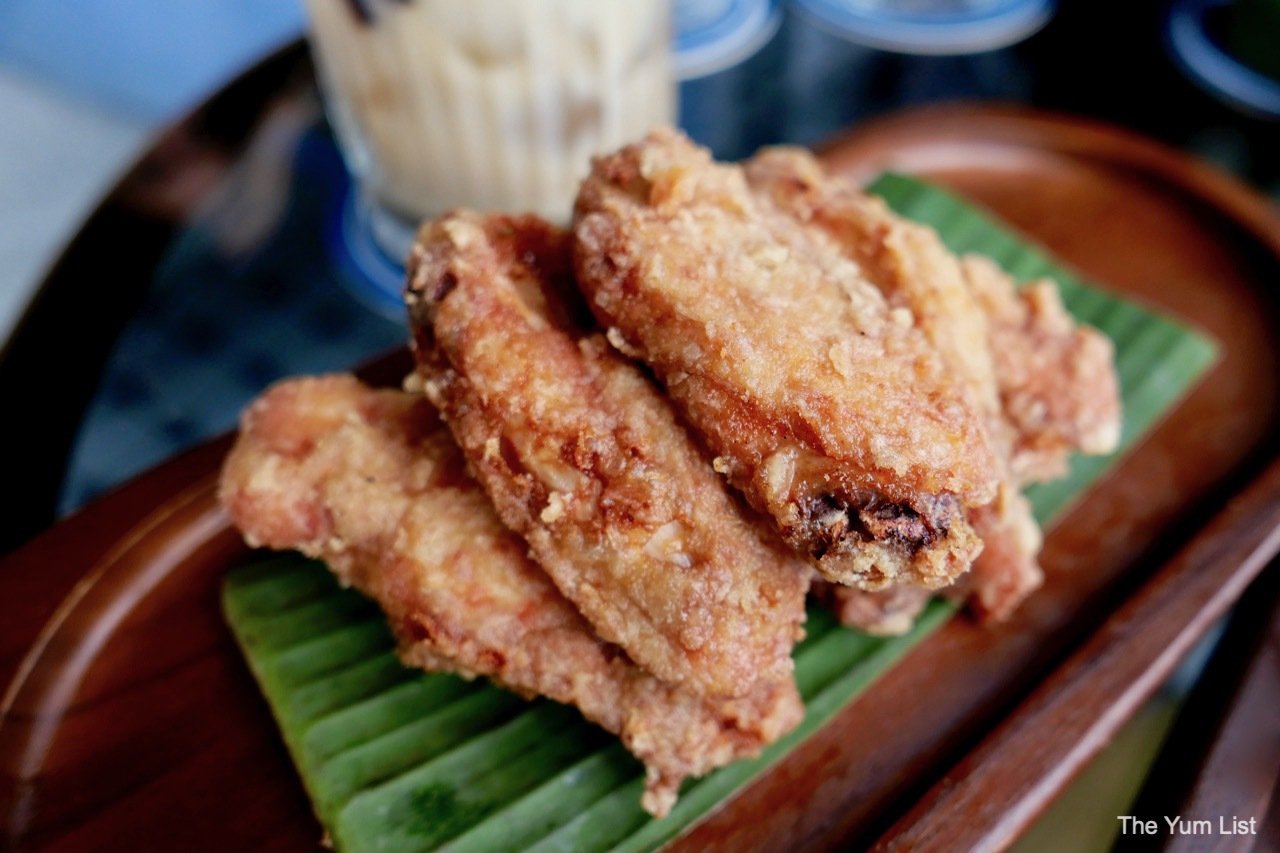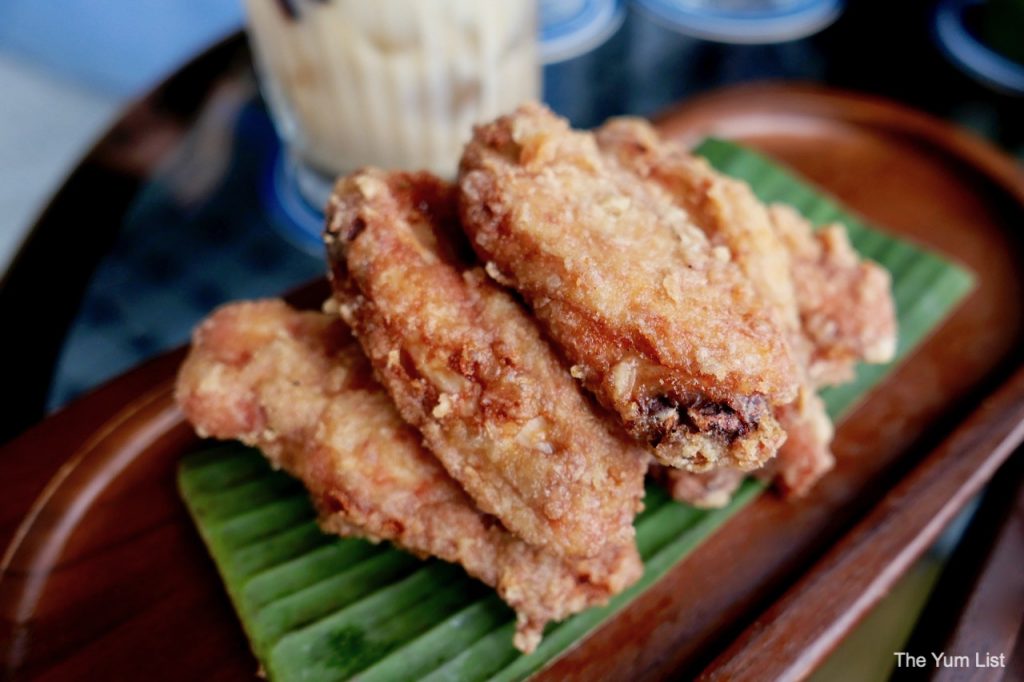 Happy Hours – Malaysian Cocktails at Jann
During the five fabulous hours of happy at Jann you can get any two cocktails from the happy hour list for RM40!
Tea Sangria brings the local traditions of chrysanthemum, Chinese jasmine tea, and winter melon syrup and mixes them with white wine to make a Malaysian version of sangria. It's a lovely, light afternoon refreshment, and with its pretty canary-yellow teacup, you could almost pull off the perception that it's just your morning tea.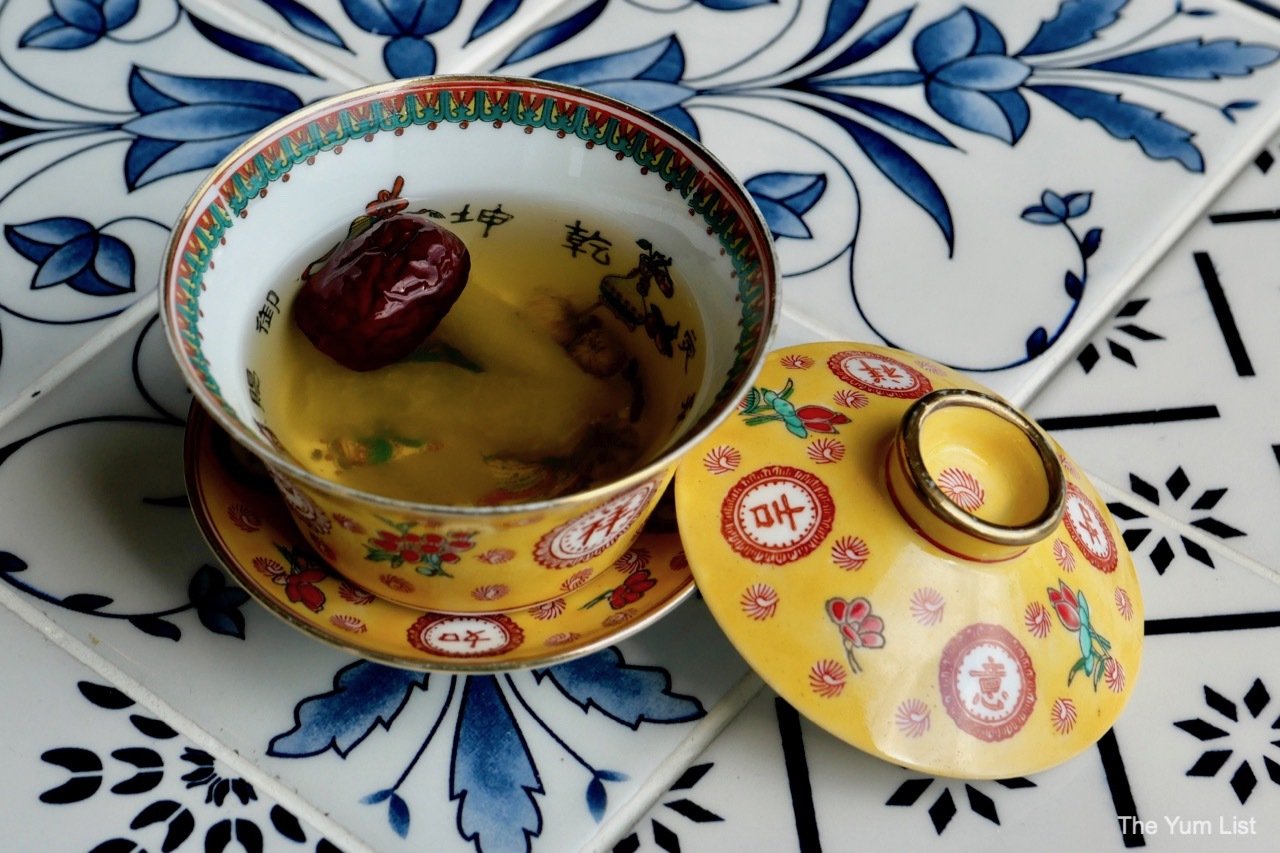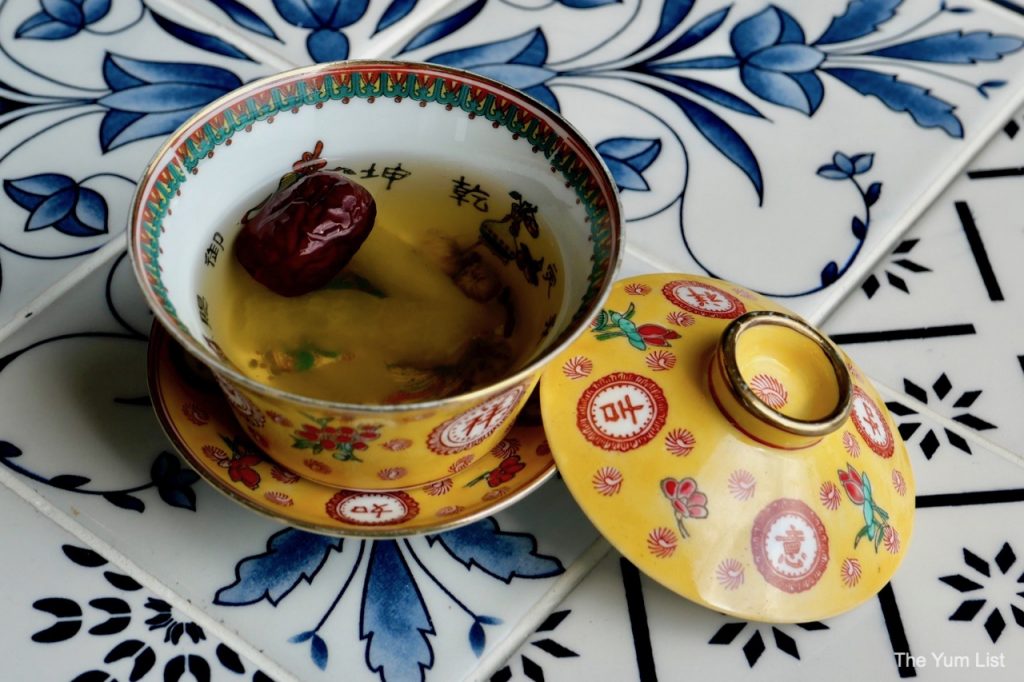 Air Mata Kucing features its namesake – a famous herbal drink sold on Petaling Street, which even earned a CNN Travel rating in the top 10 most delicious drinks in the world! Nusa Cana rum, dragon eye, luo han guo (dried monk fruit) and rectangular prisms of winter melon sugar are served together in a rocks glass. I'm waiting for a CNN Travel representative to visit Jann and decide that this rates in the top 10 too – only better because it's got booze.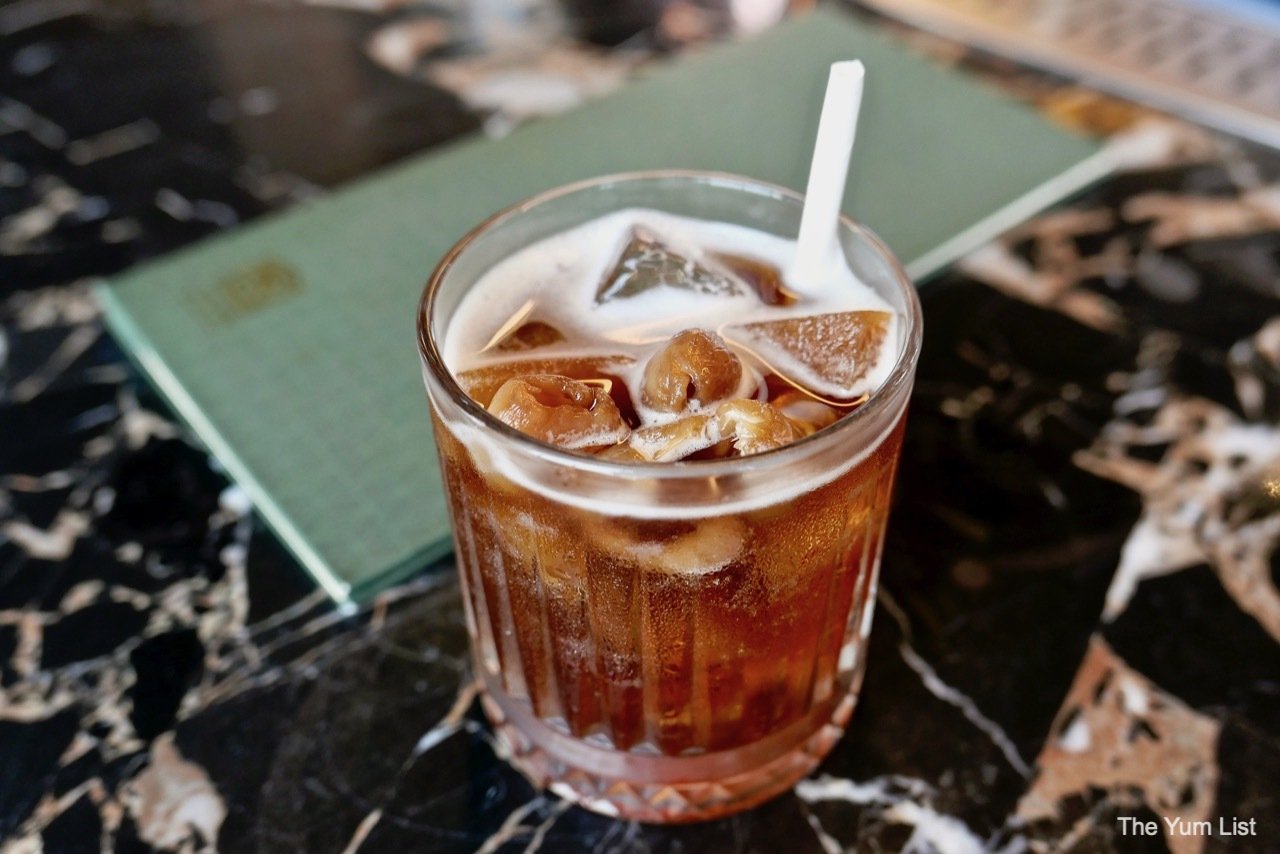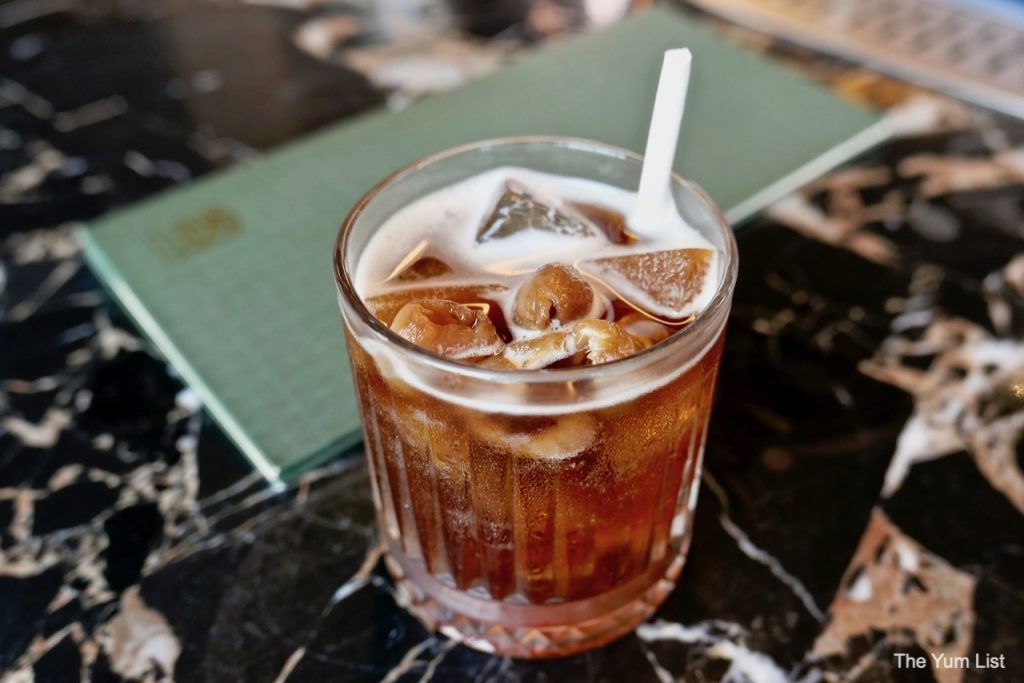 Another rum-based bevvie, the Soy Cincau features Kraken rum, soya bean milk, cincau (glass jelly) and brown sugar. Another famous Petaling Street stall – Kim Soya Bean, selling tau fu fah (soy pudding) – is the inspiration for this drink. The bar team purchase their soy milk and pudding from the stall. Again, rum can only make this popular drink even better.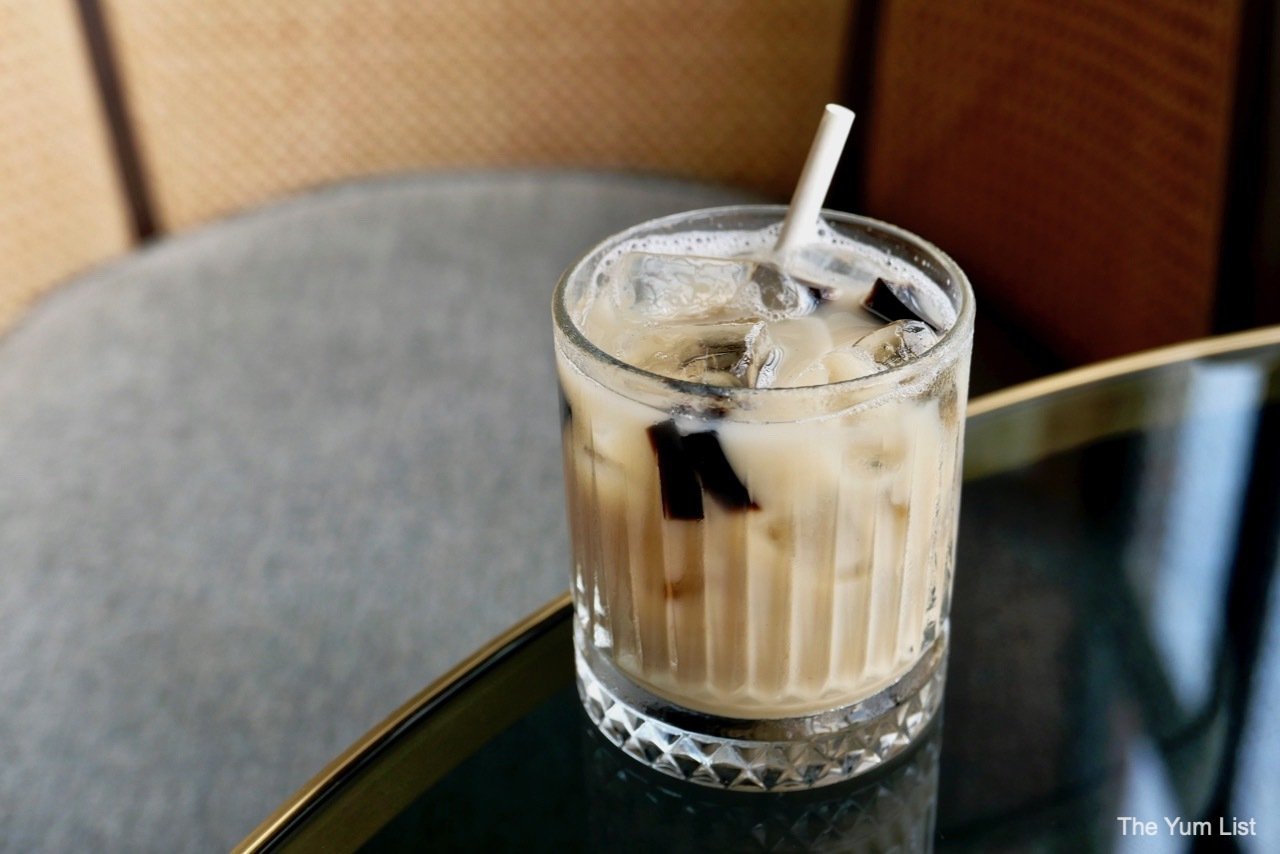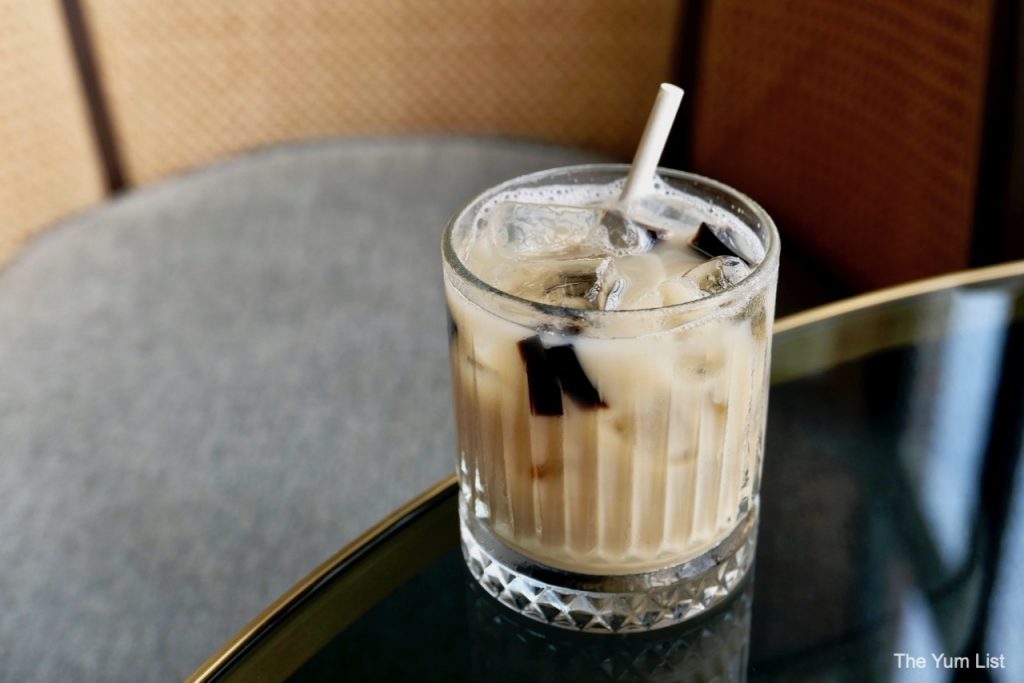 While I'm not a fan of Teh Tarik, an alcoholic version is something I could possibly get into. Based on Glenlivet Founder's Reserve with teh Istana, condensed milk and evaporated milk, it's usually served over ice but if you prefer it warm, that can be done too. A finger of kaya toast acts as a garnish. It's an excellent tea time cocktail.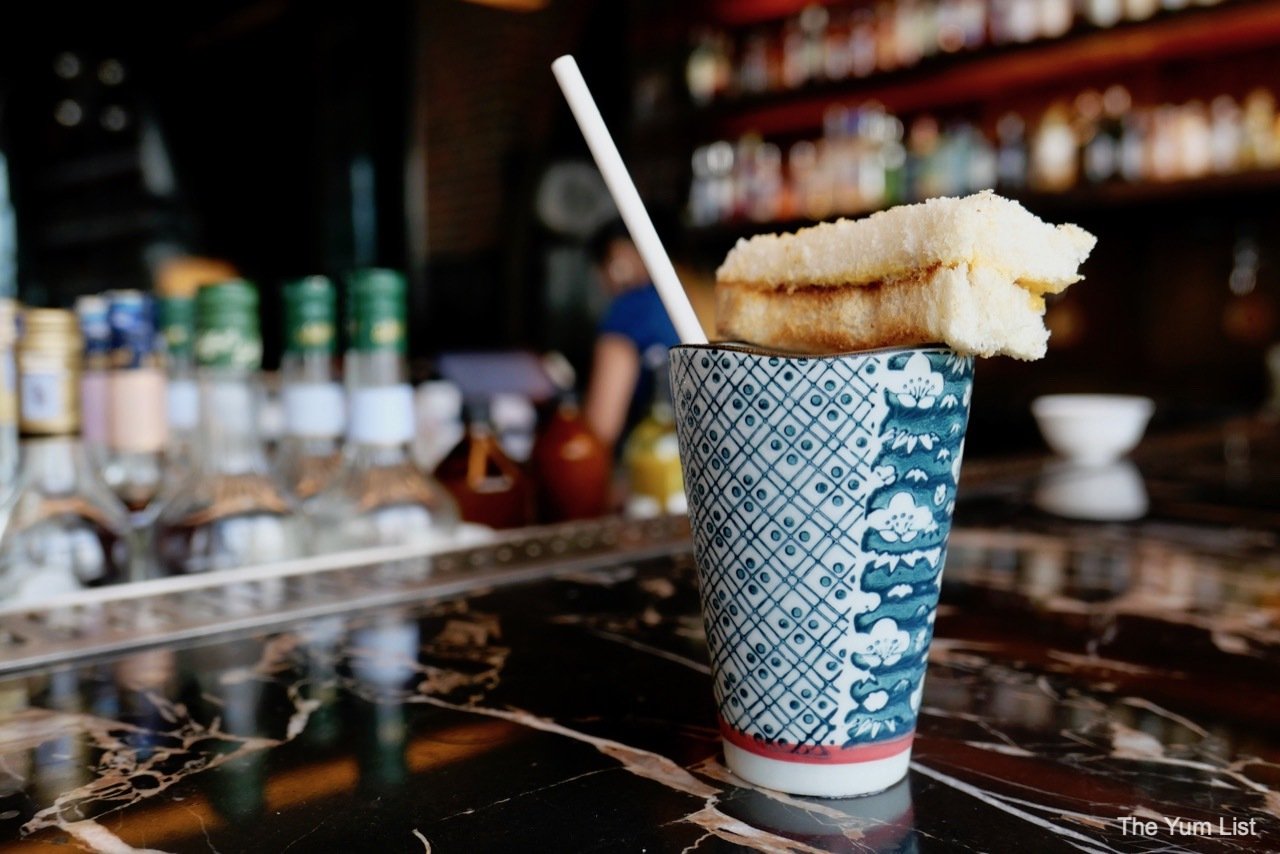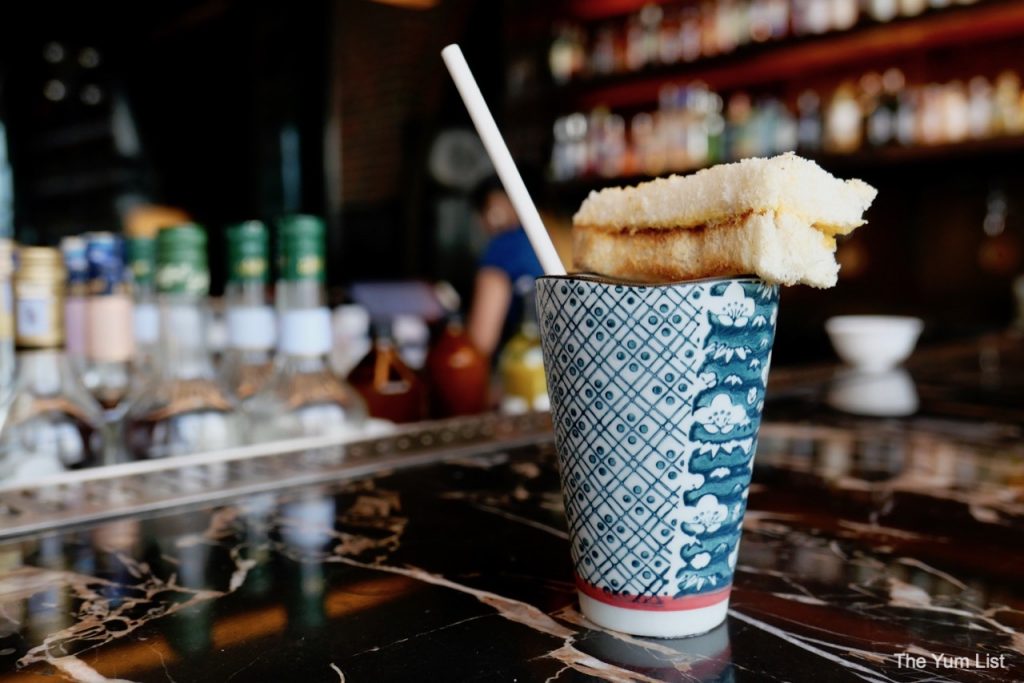 I am a big fan of the local breakfast spread, kaya, so am happy to see it again in the Coconut Kaya cocktail. The potential for it to be too rich is tempered by the coconut water, which reduces the intensity. Pandan-infused vodka, kaya, fresh lime and gula Melaka are presented in a ceramic cup resembling bamboo. Garnished with pandan leaf and fresh coconut flesh it enters with a rich coconut beginning and departs with a soft screwpine finish.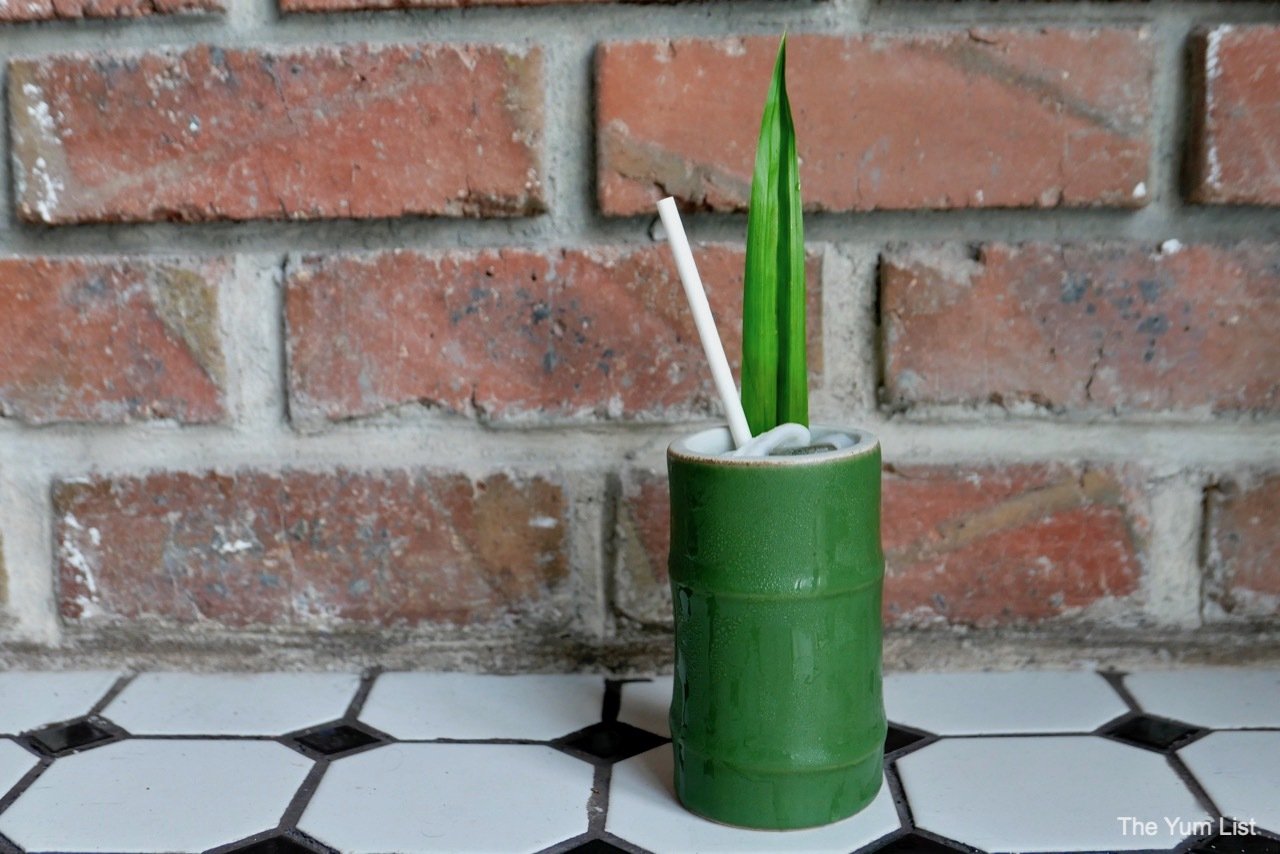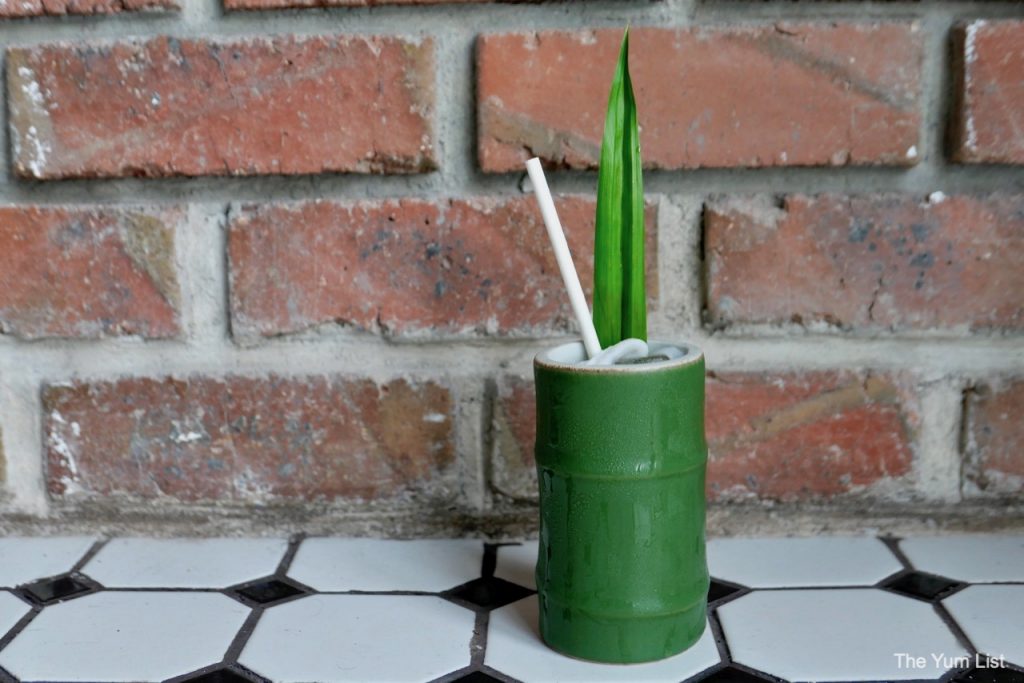 Merdeka Special
Happy Hours run daily from 4 pm until 9 pm, where the above cocktails go for two for RM40. To celebrate the Merdeka long weekend (August 28 to 31st) you can treat yourself to all five Malaysian-inspired cocktails in a flight for RM100.
More drinks deals see Absolut Blue Vodka, Beefeater Gin, Nusa Cana Rum and Chivas 12 Years all priced at RM18 per glass. Draught beer comes in at RM15 per glass and house wine (Wolf Blass) is RM15.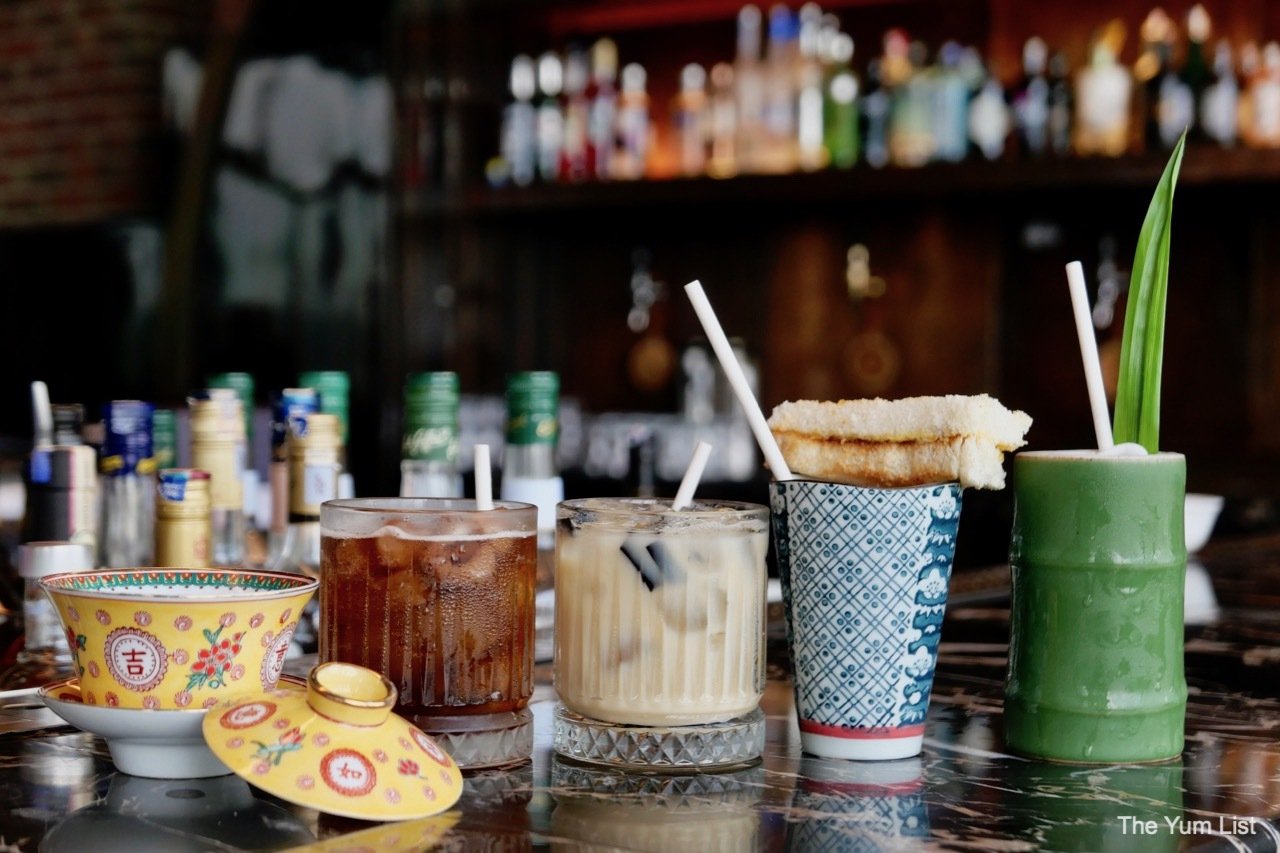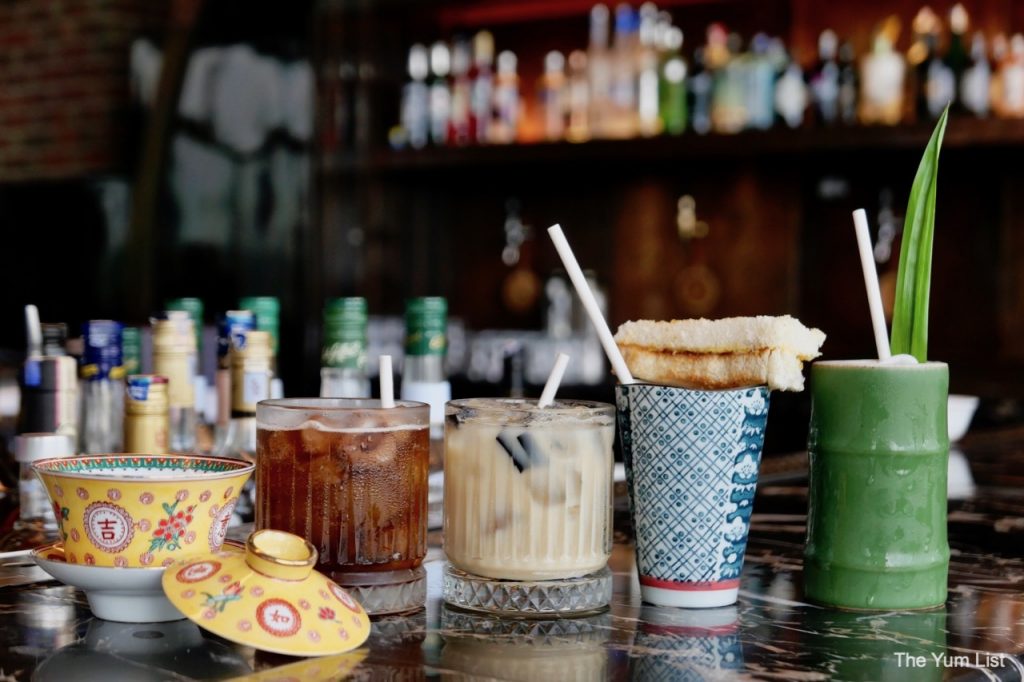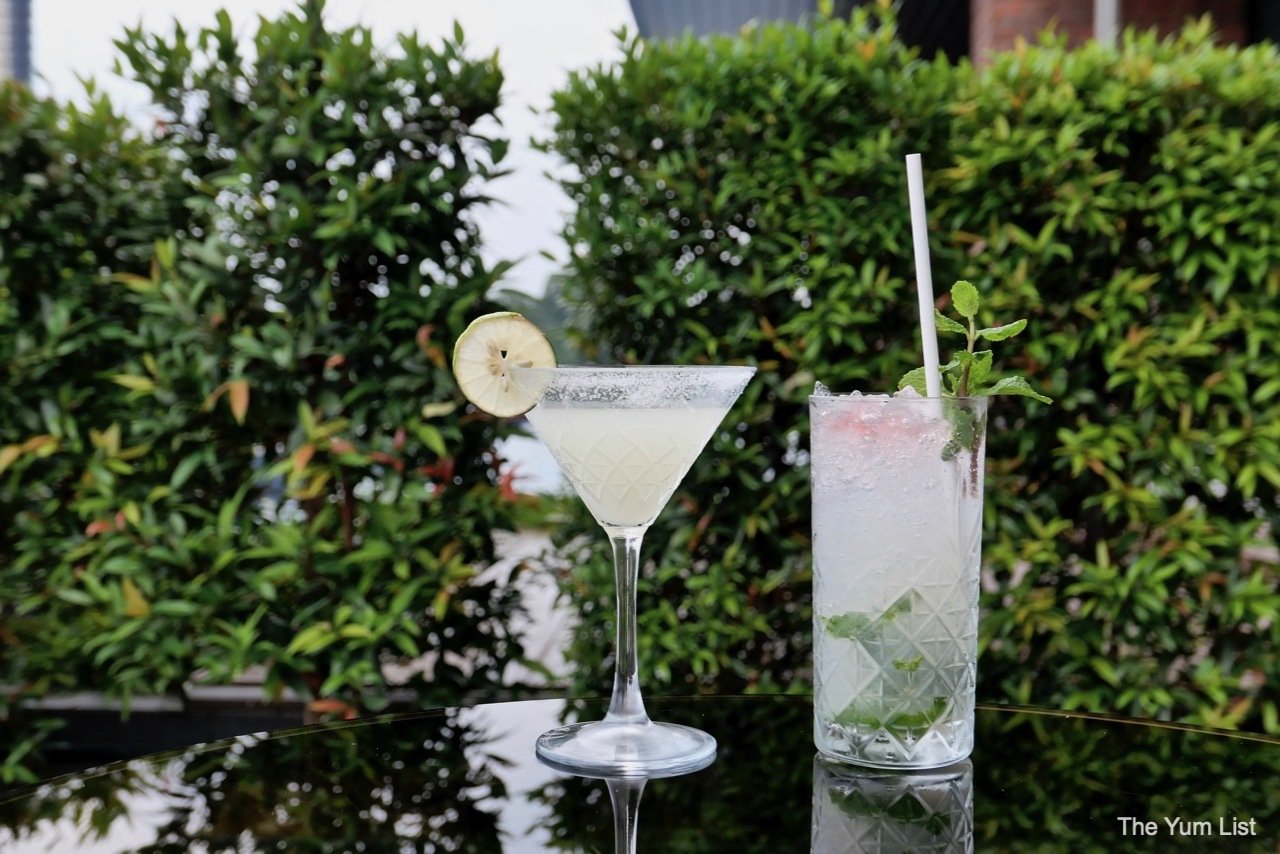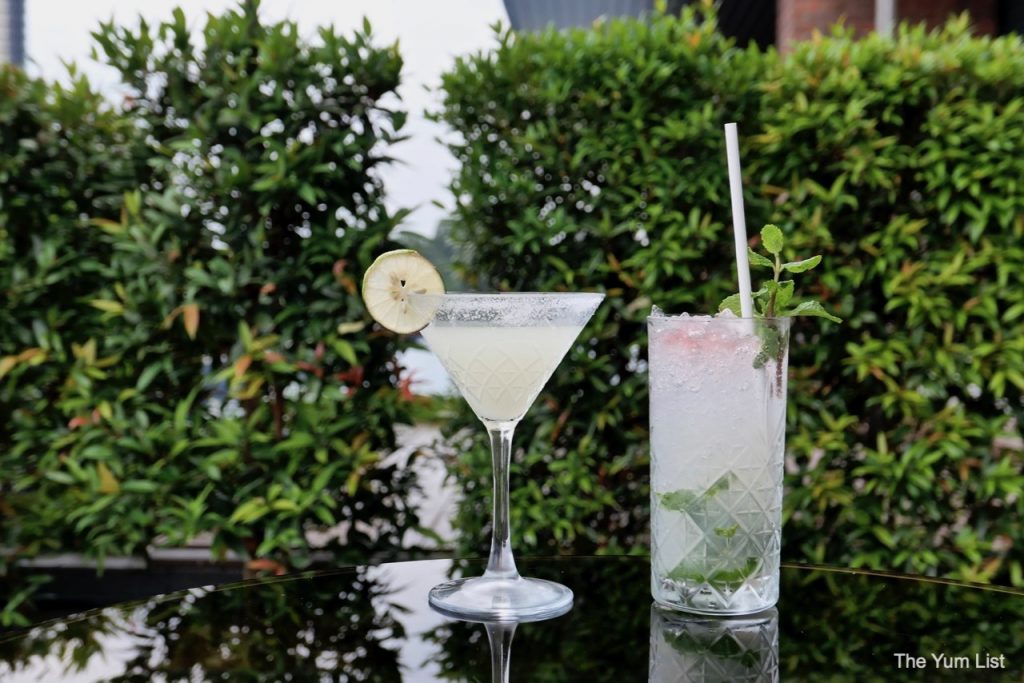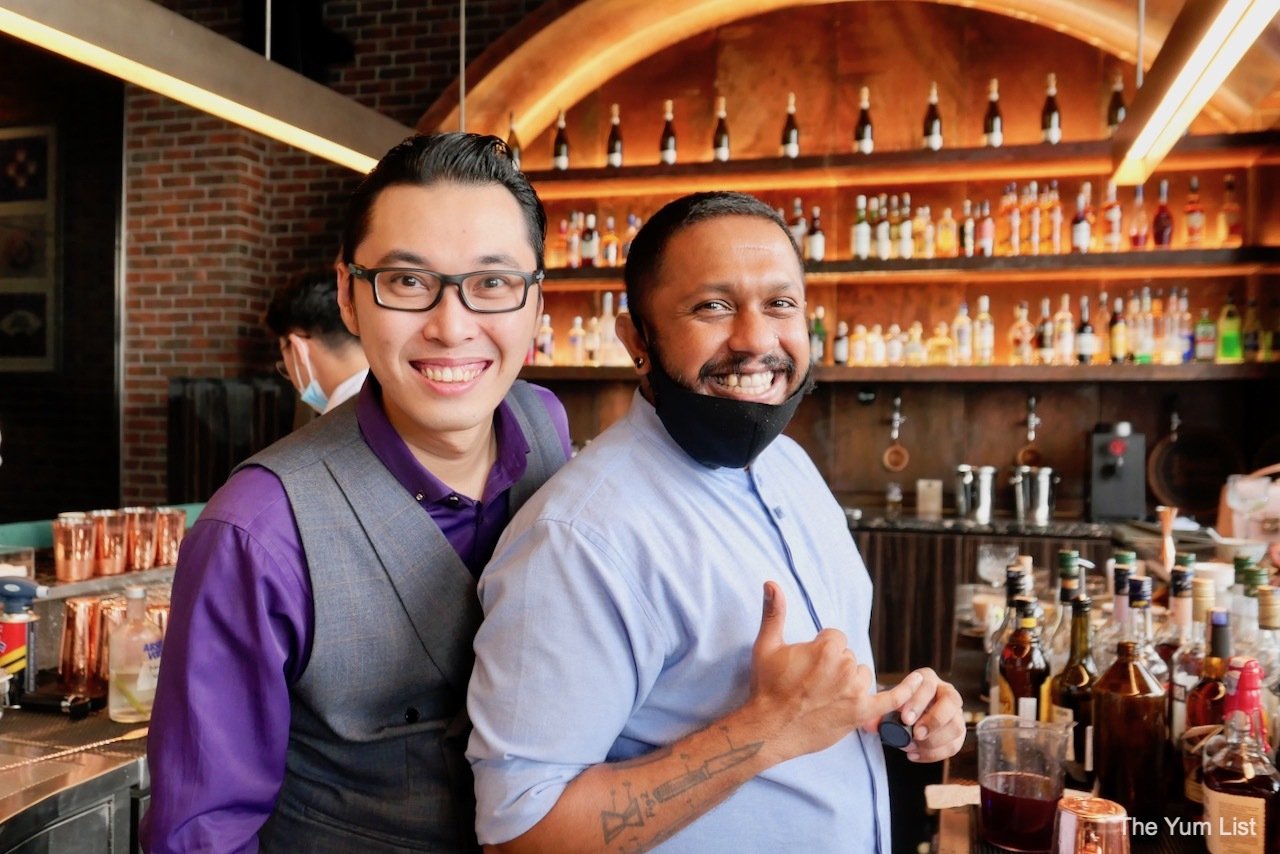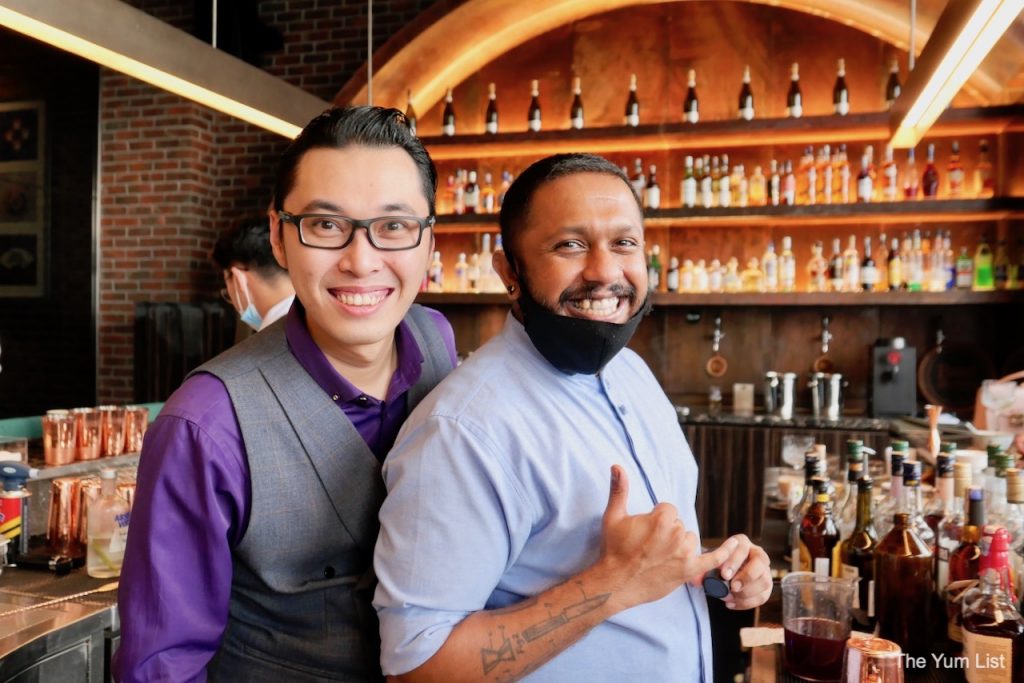 Set Meals at Quan's Kitchen
After taking full advantage of Jann's excellent happy hour deals, we move across to Quan's Kitchen to continue with a value-for-money dinner. Wholesome set meals are an incredibly good price at RM33 for a complete meal. We certainly can't resist that (and also think it wise to put some solids in our stomachs following such a liquid degustation).
The open style of Quan's Kitchen allows guests a full view of the theatrics. Not only are the actions of chefs tossing, frying and plating food in full view but also the sounds and scents of the prep easily escape the kitchen. A wok sizzles, smoke rises to the ceiling and the crew wield their knives with masterful precision.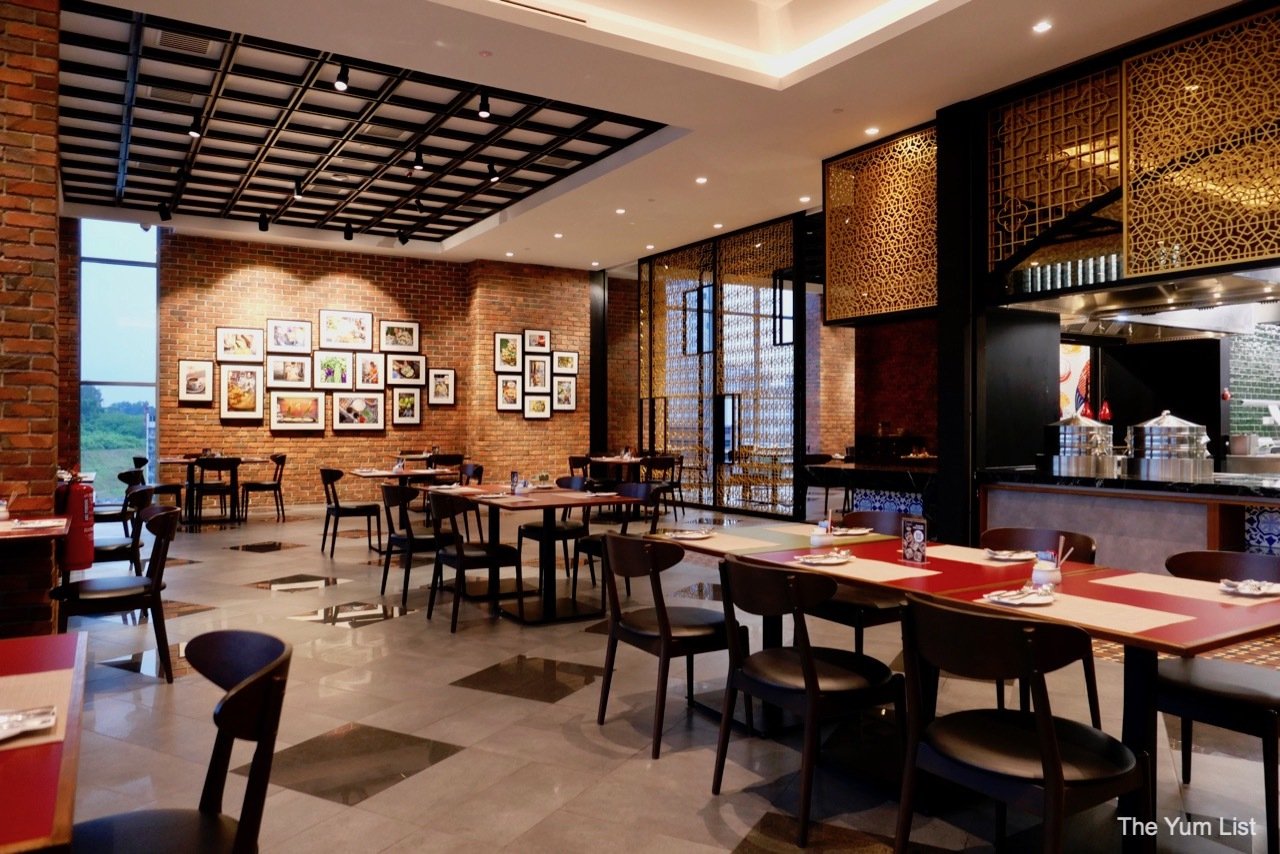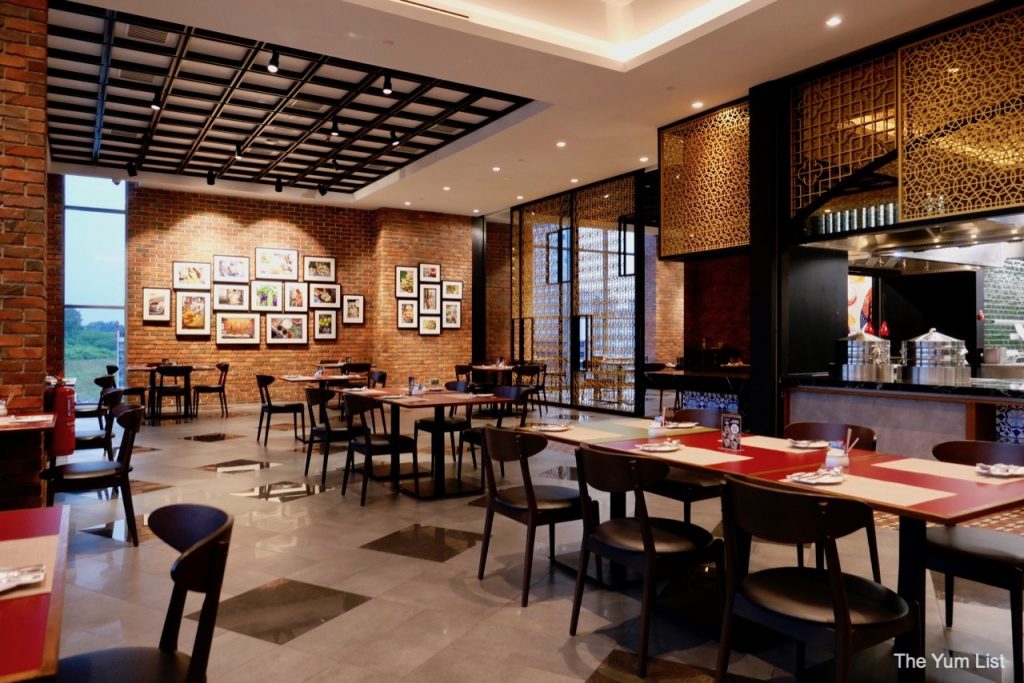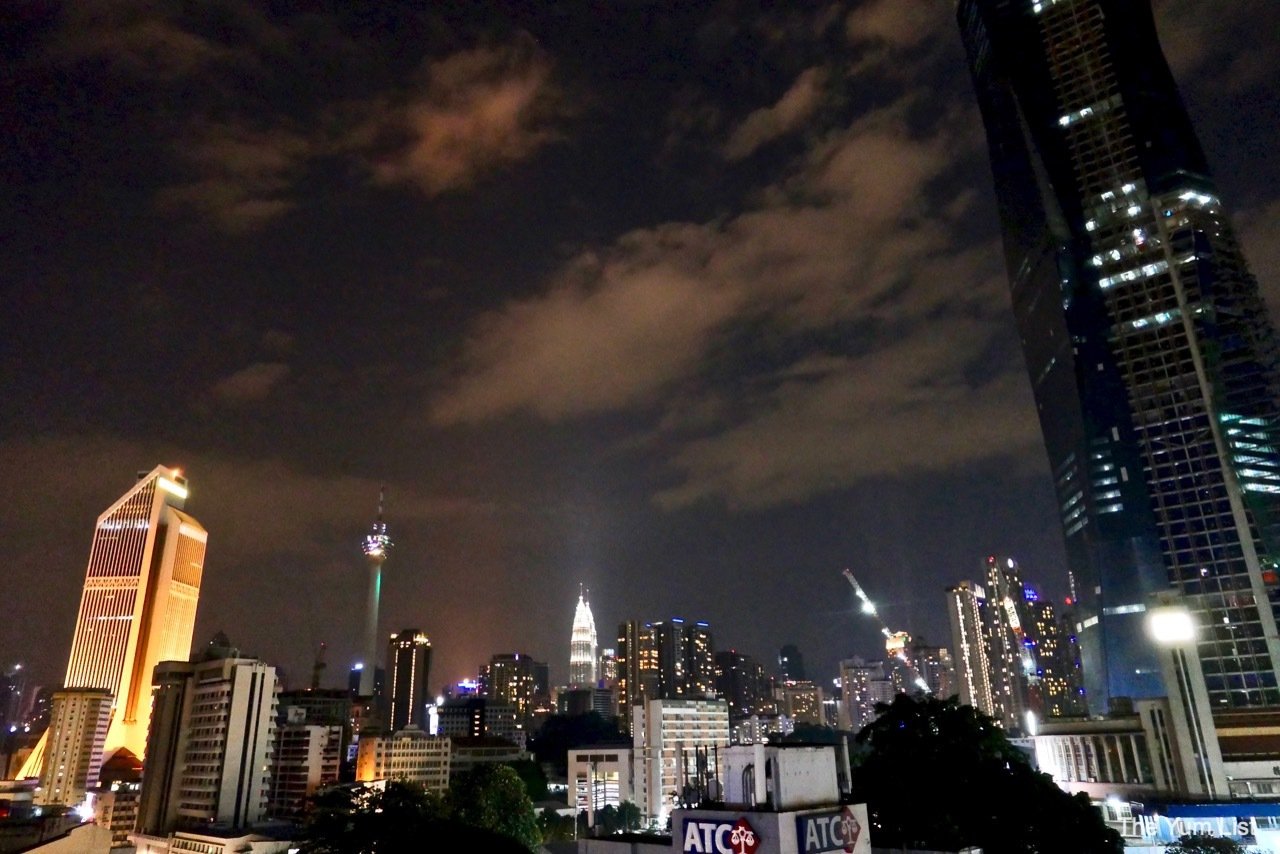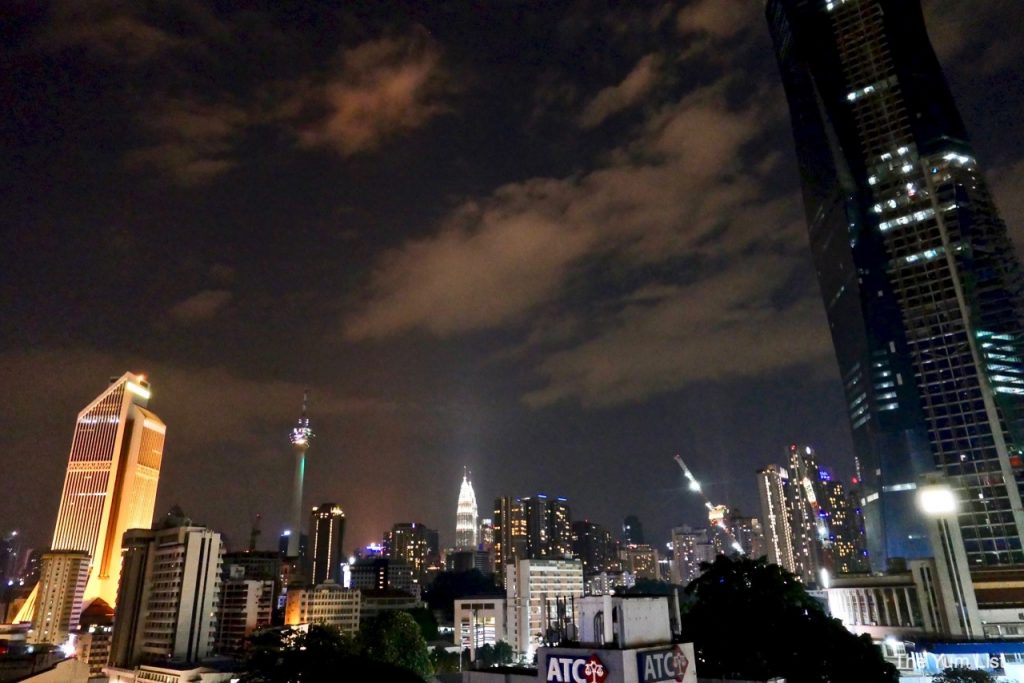 Executive chef Gerald Chong and his team have curated a menu founded on fresh, local produce promising nourishment, balanced nutrition and classical flavours. Going one step further than just saying dishes are made with wellness and taste in made, the menu also lists key nutrients in each.
Recipes from the west and the east provide plenty of variety. After our afternoon of locally-inspired cocktails, however, we choose some western comfort.
Pan-seared Seabass comes with caramelized rosemary potatoes, vegetarian niçoise salad and carrot cake. Hubby's pick is rich in selenium, Vitamin C, phosphorous, calcium and potassium.
Fettuccine Beef Ragu we're told is a popular order. It's backed up with sauteed vegetables, vegetarian niçoise salad and warm apple strudel. The menu reads that it's packed with iron, Vitamin A, C, K, B6 & B12, selenium and potassium.
We're awestruck at the freshness, portion and quality of the meal for the price. The salad has semi-dried tomatoes, black olives, beans, cocktail onions and an onsen egg tossed through greens. The fish is a fat, moist and flaky fillet, and the ragu is supported by two types of mushrooms – enoki and button. Superb.
Guests can also customize their meal by picking a main and three sides (which includes dessert options), and the sets are available as dine-in, takeaway and delivery.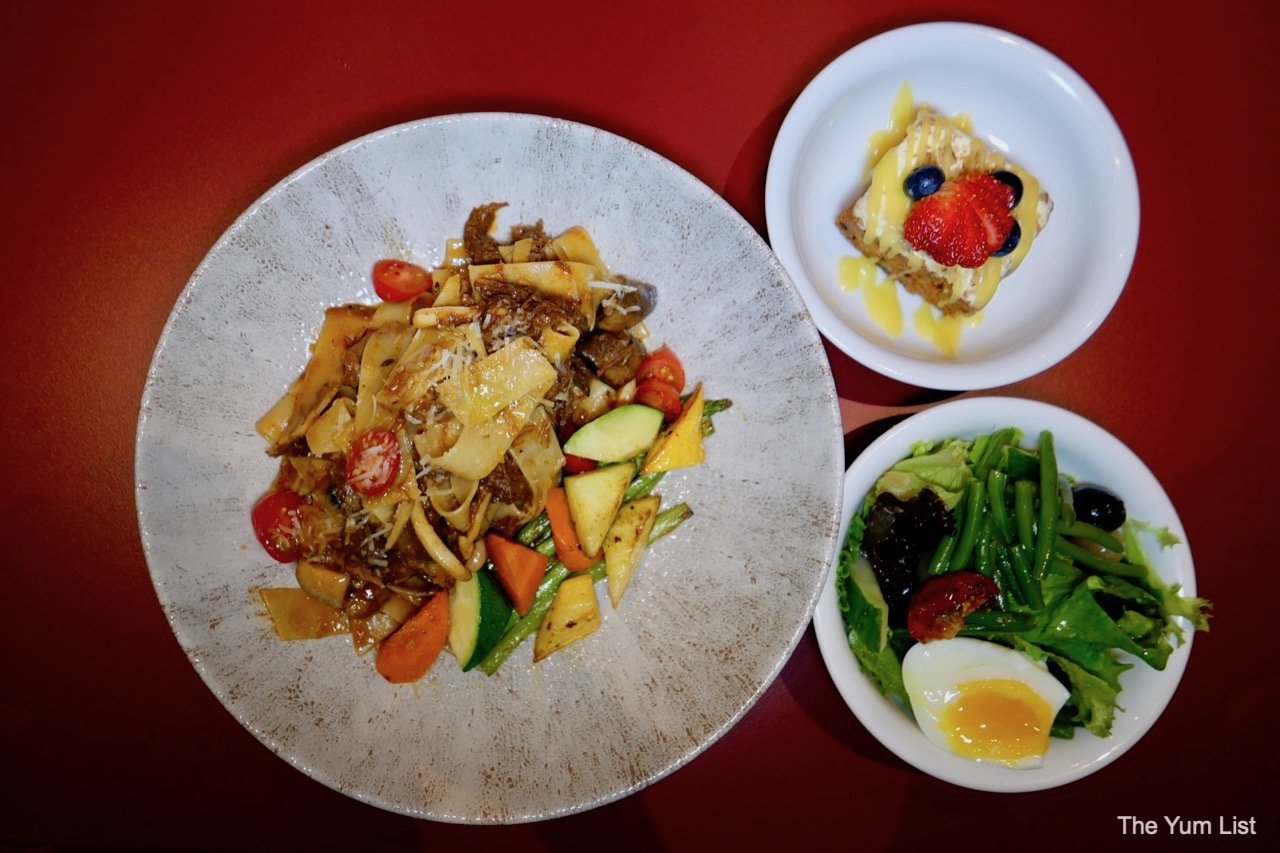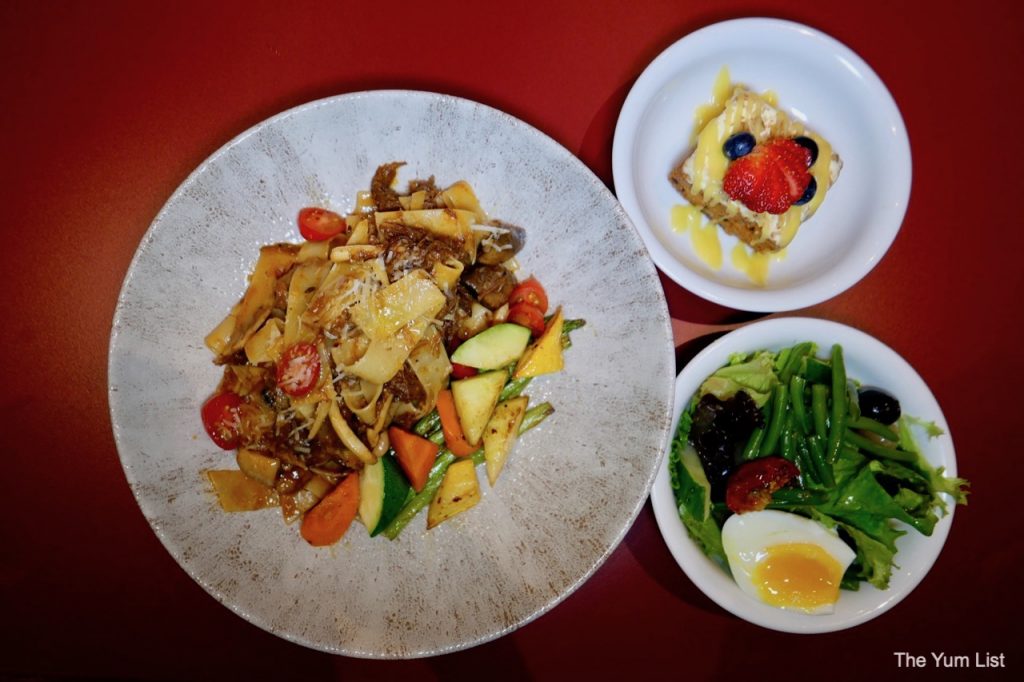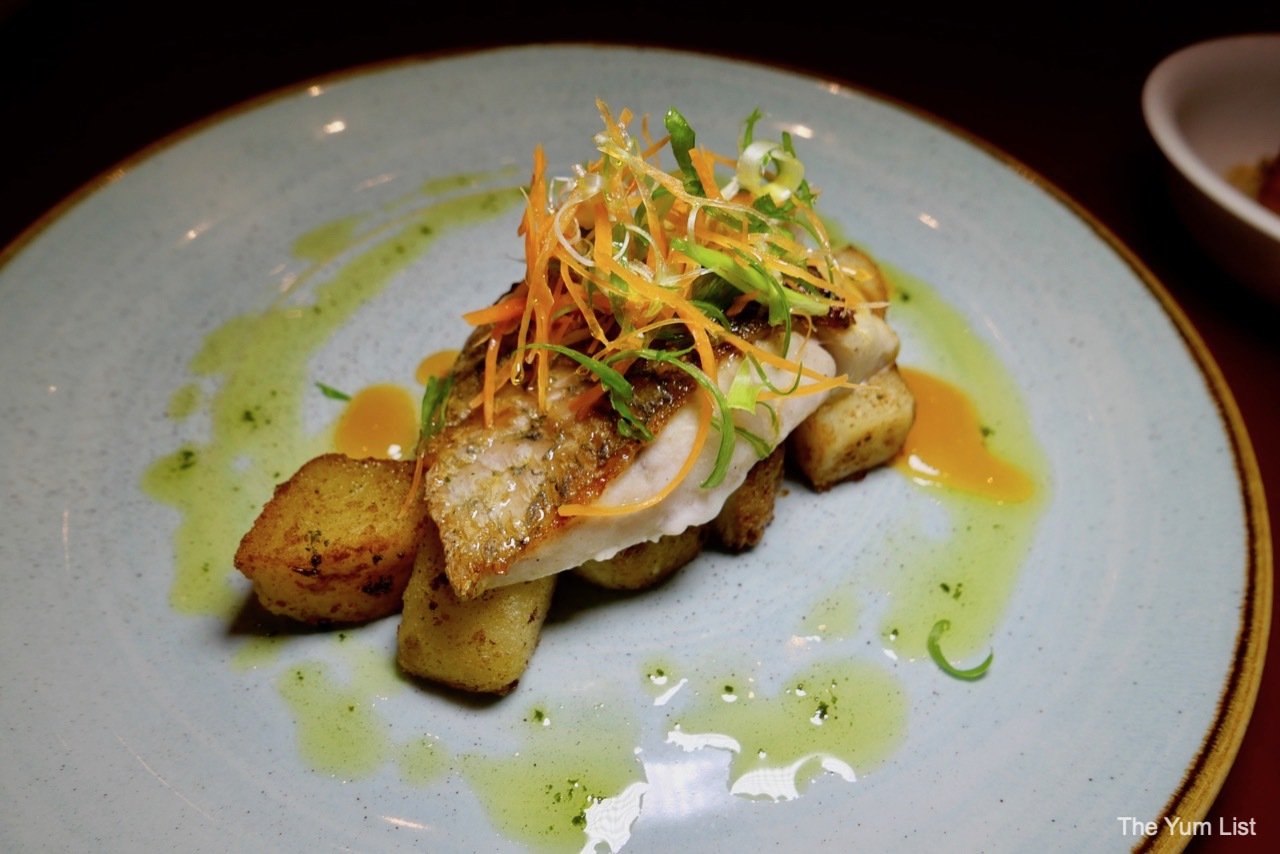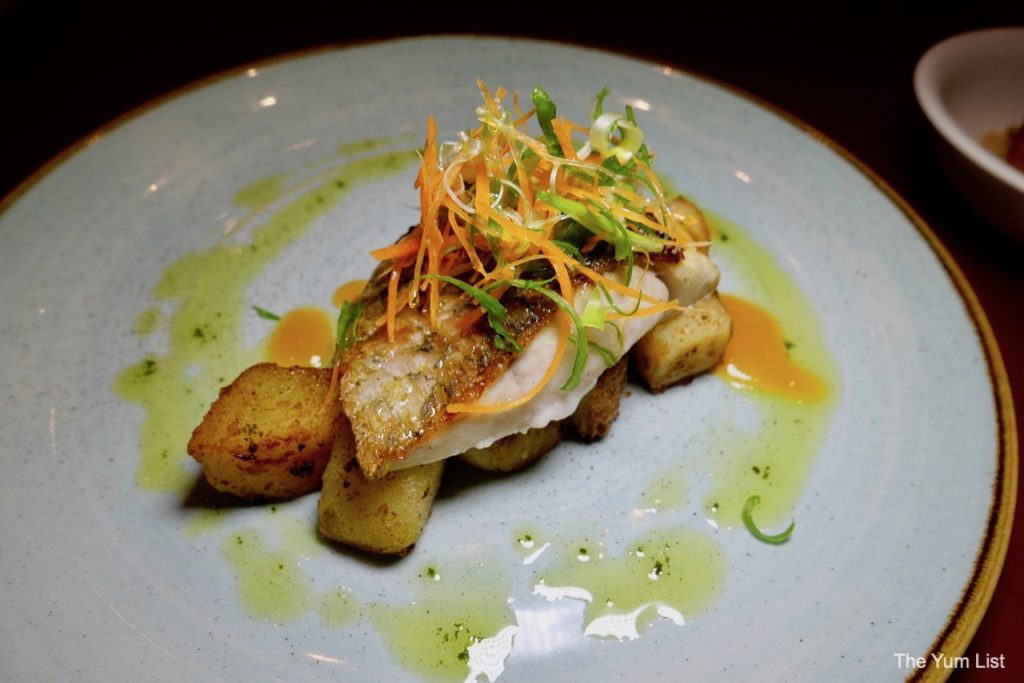 Happy Hours at Jann & Set Meals at Quan's Kitchen
If you are looking for value-for-money, locally-inspired craft cocktails, comforting meals and an attractive and vibrant setting, you can't go past a visit to Jann Bar and Quan's Kitchen at Four Points by Sheraton, Chinatown KL.
Jann & Quan's Kitchen
Four Points by Sheraton Kuala Lumpur
2, Jalan Balai Polis, Chinatown
50000 Kuala Lumpur, Malaysia
+6 03 2035 7333
www.marriott.com
Find more cool spots in Chinatown KL here and stay up to date with the latest food and beverage happenings in KL here and here.