Latest Recipe Le Meridien Kuala Lumpur
The Evolution of the Buffet, Post-COVID-19
Monica Tindall
Buffets are not my preferred style of eating. I dislike food waste, am a hygiene freak, am not fond of crowds and I become overwhelmed with too many choices. I am, however, at Latest Recipe as part of a staycay at Le Meridien Kuala Lumpur. They have an incredible deal on their dinner, which sees their menu at half price (RM89 nett!!! until August 29), and the new SOPs just may change my mind about buffets.
The Evolution of the Buffet
Hygiene
Visiting Latest Recipe Le Meridien Kuala Lumpur, I pretty soon start finding loads of positives in the pandemic. For one, guests are required to physically distance. Tables are spread apart rather than crowded in place, European-style. Diners have to line up, a metre apart and everyone is wearing a mask until seated. Also, hands are sanitized before entry.
We still walk around to browse the buffet but the food is protected by plexiglass. Chefs plate your request meaning only one hand touches the serving spoon rather than the entire restaurant's guest list. Le Meridien Kuala Lumpur actually has 24 members of the kitchen team on hand to deliver your meal. It also means other guests are not breathing on my potential dinner. Hygiene and crowd concerns – taken care of.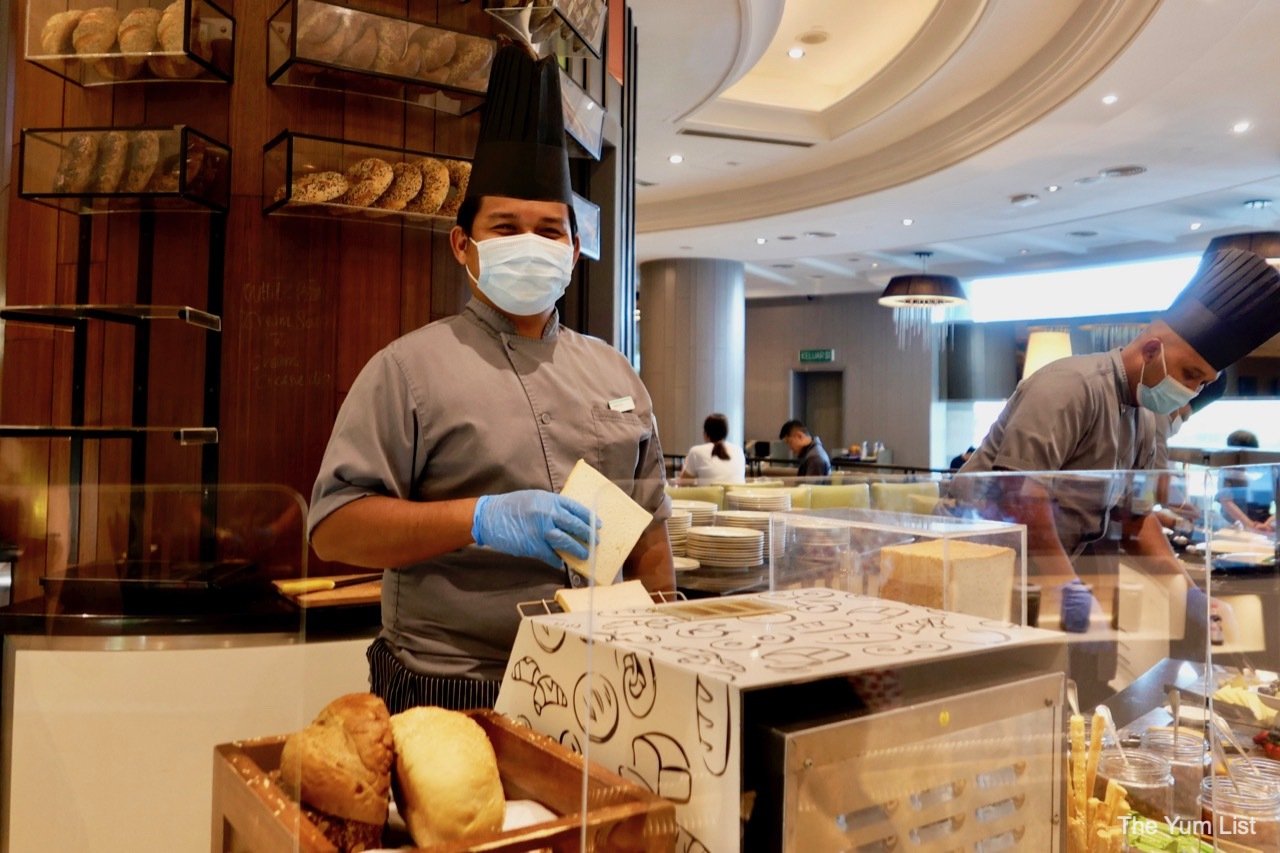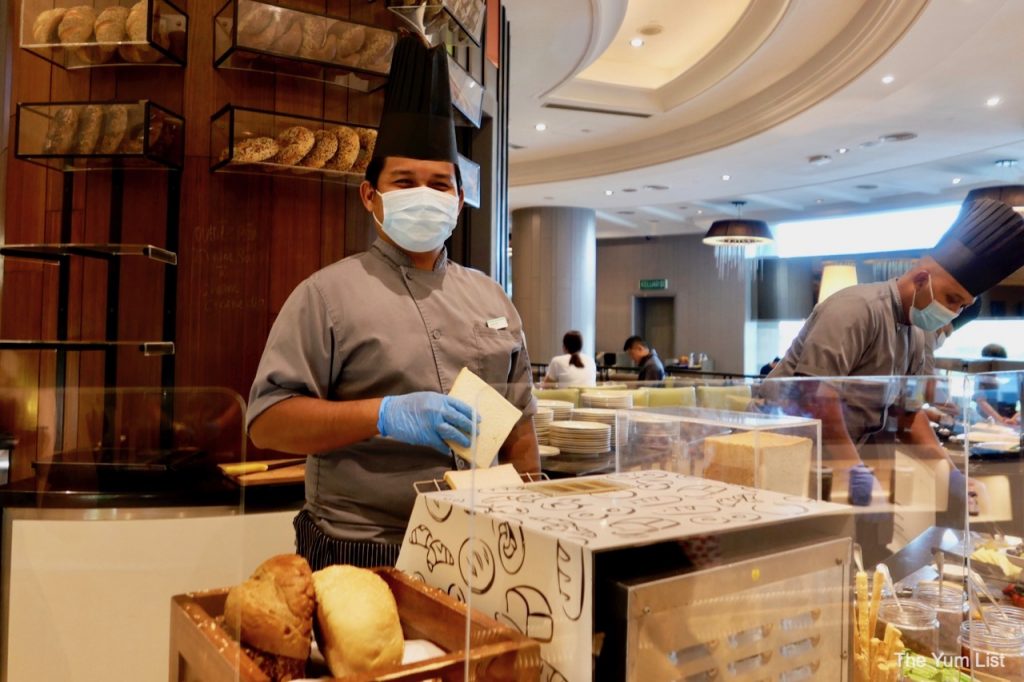 Waste
Preparing a feast ready for the taking is never going to be the ideal way to reduce food waste. Having chefs serve the food, however, definitely prevented me from putting too much food on my plate. Looking around other tables, I also noted reasonable portions instead of the wasteful towers commonly witnessed in the past.
Choice
While Latest Recipe Le Meridien Kuala Lumpur has now scored three checkmarks, it did nothing to relieve the overwhelming feeling of having too much choice. Lovers of variety are sure to be delighted here. Japanese, western, Chinese, Malay, Indian and dessert options are plentiful. Many dishes are pre-prepared ready for plating, while others are cooked to order. I'm pretty sure that regular buffet fans will be thankful that diversity is one thing that has not changed post-COVID-19.
Attempting to manage sensory overload I keep my selections to salad, seafood and Japanese. Extensive Indian, Chinese and Malay stations will have to wait for another visit – and with such an incredible half-price promo at the moment, we could very well be back before the end of the month.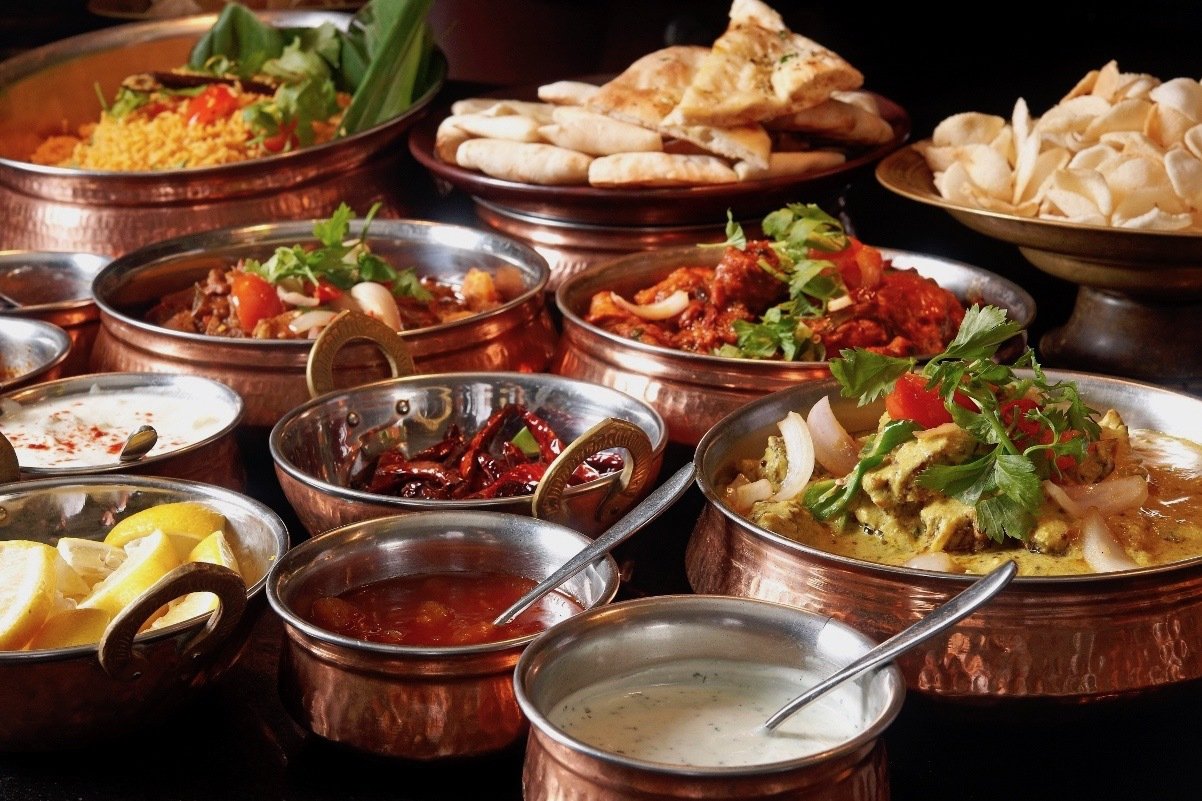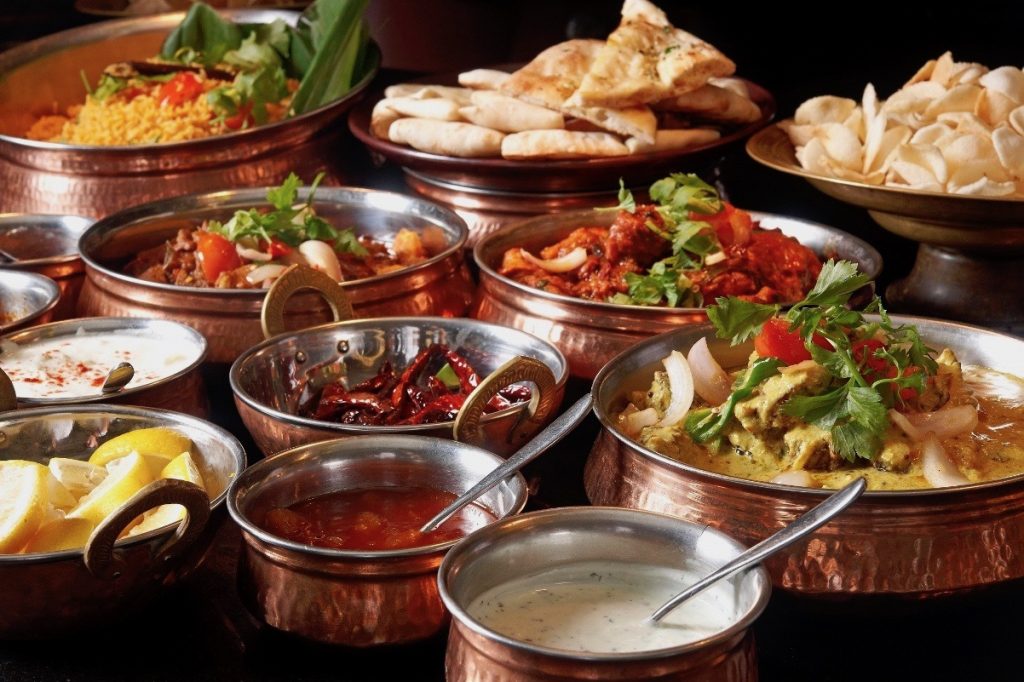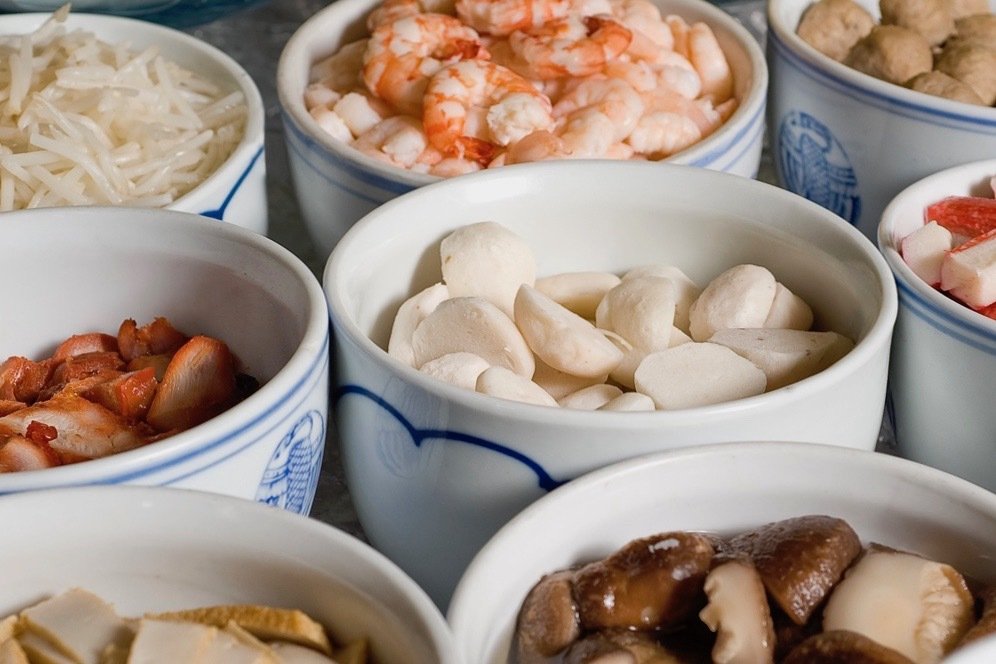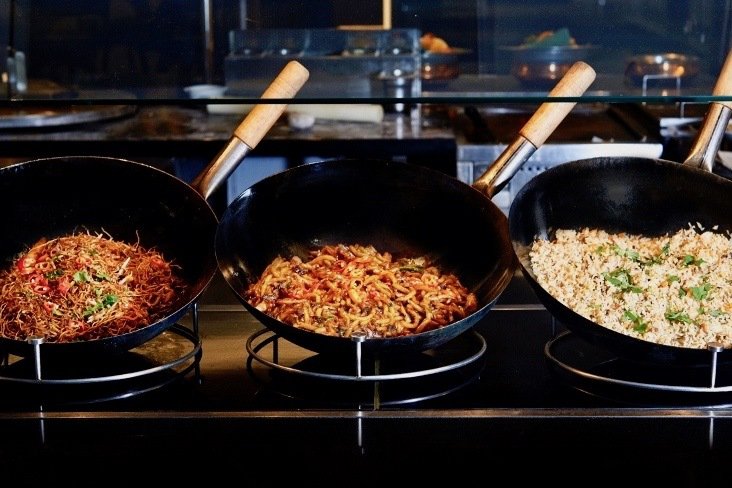 Salad
The build-your-own salad bar is filled with fresh ingredients. I take my pick from several types of leaves, veggies, seeds and extras (such as cheese and olives), and a chef tosses it for me. Dressings are in individual test tubes, which not only serve a hygiene standard but look good too.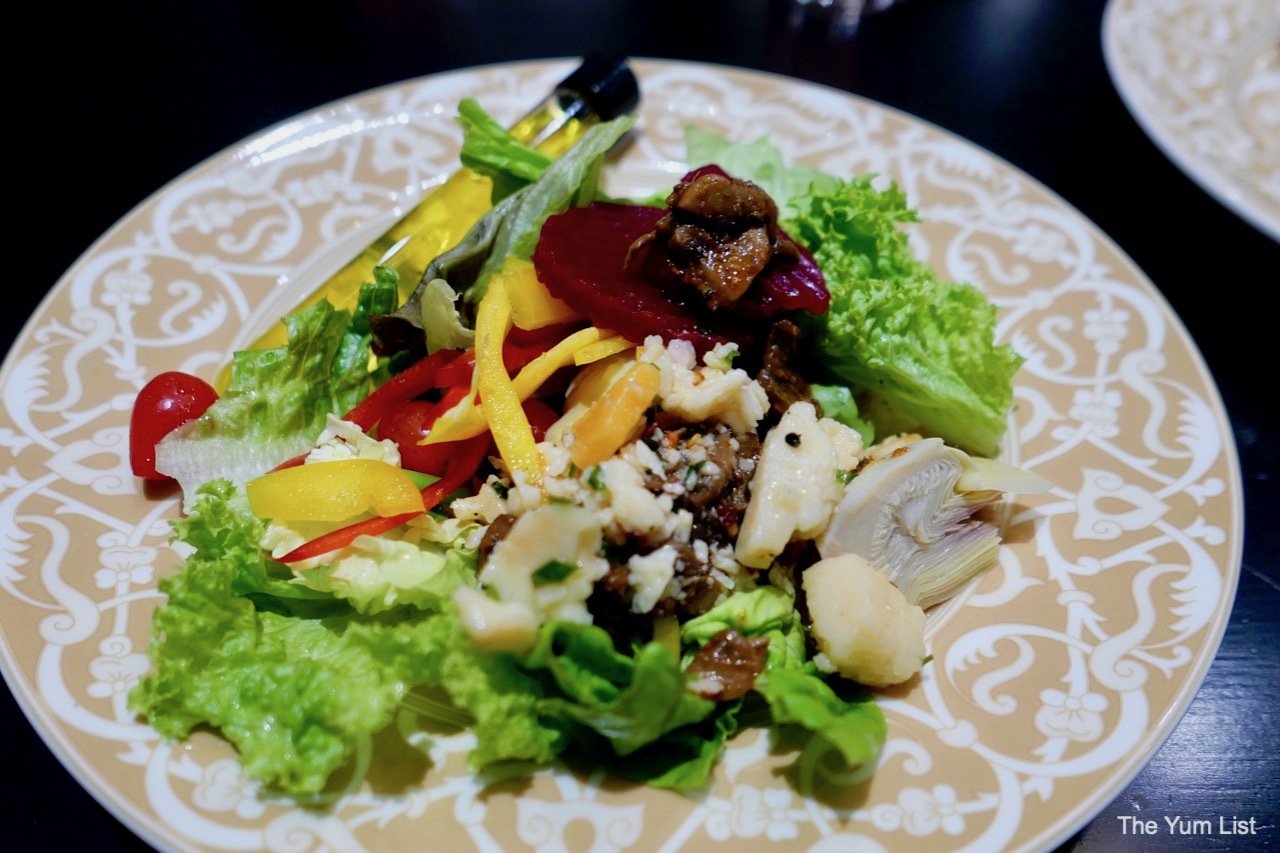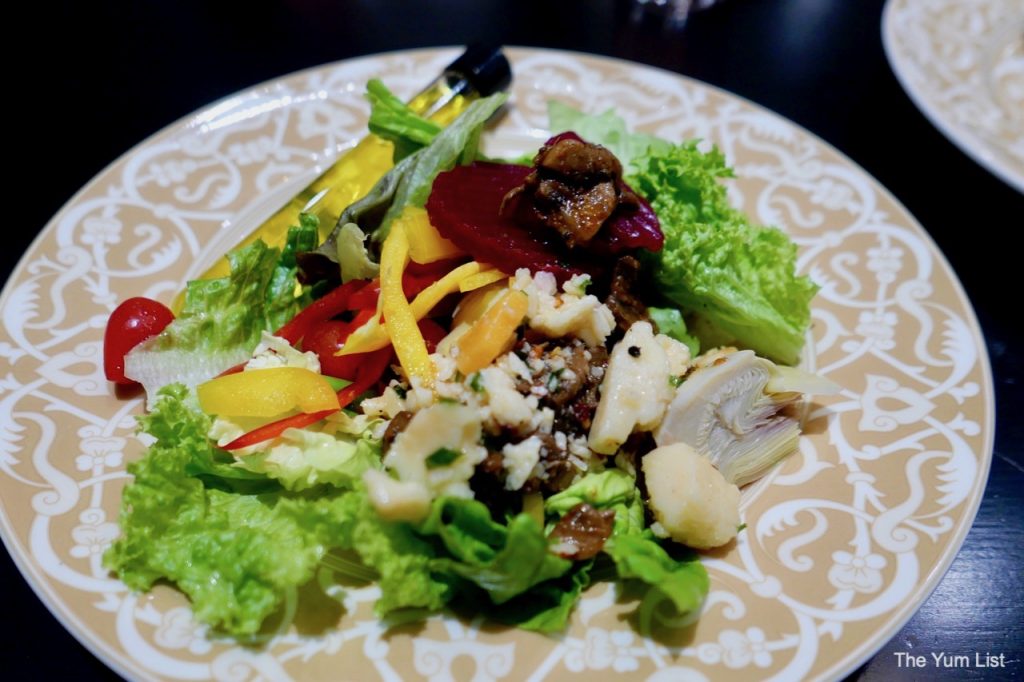 Seafood
There's a bounty of chilled seafood on ice but I can't take my eyes off the oysters. Shucked to order they are plump, shell-filling specimens from the USA. They offer the taste of the sea with their salty finish and are proudly American with their ample proportions.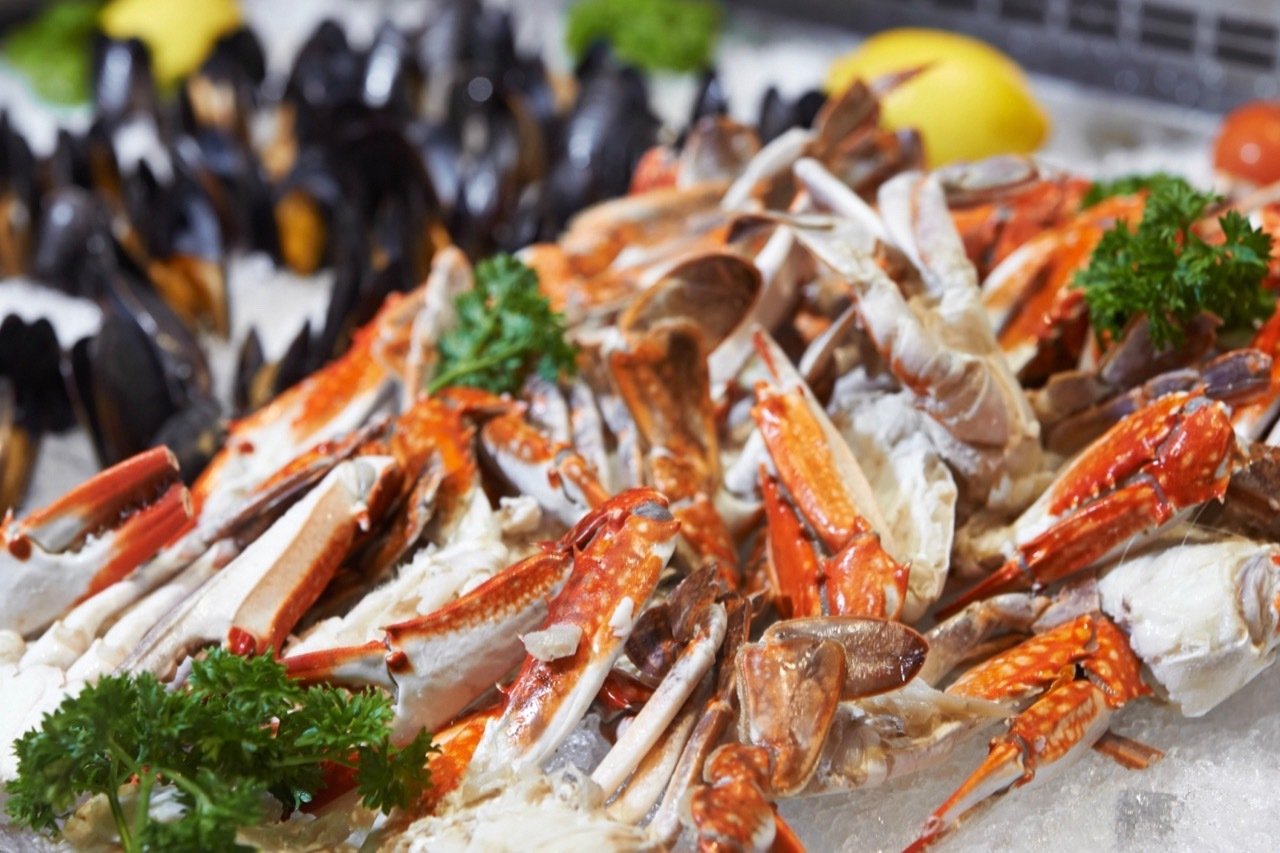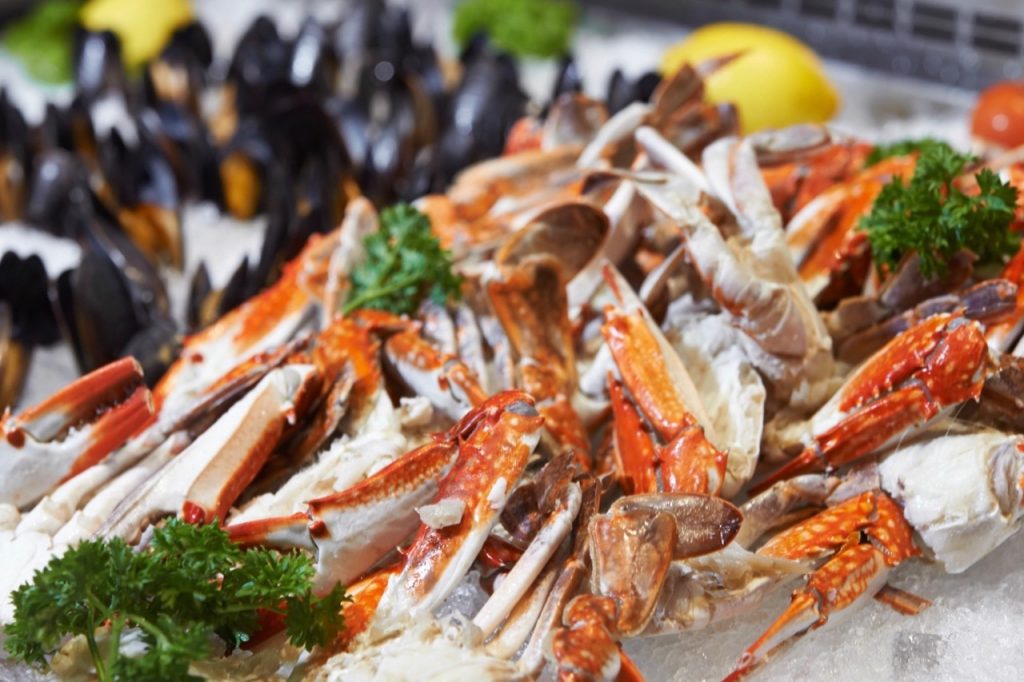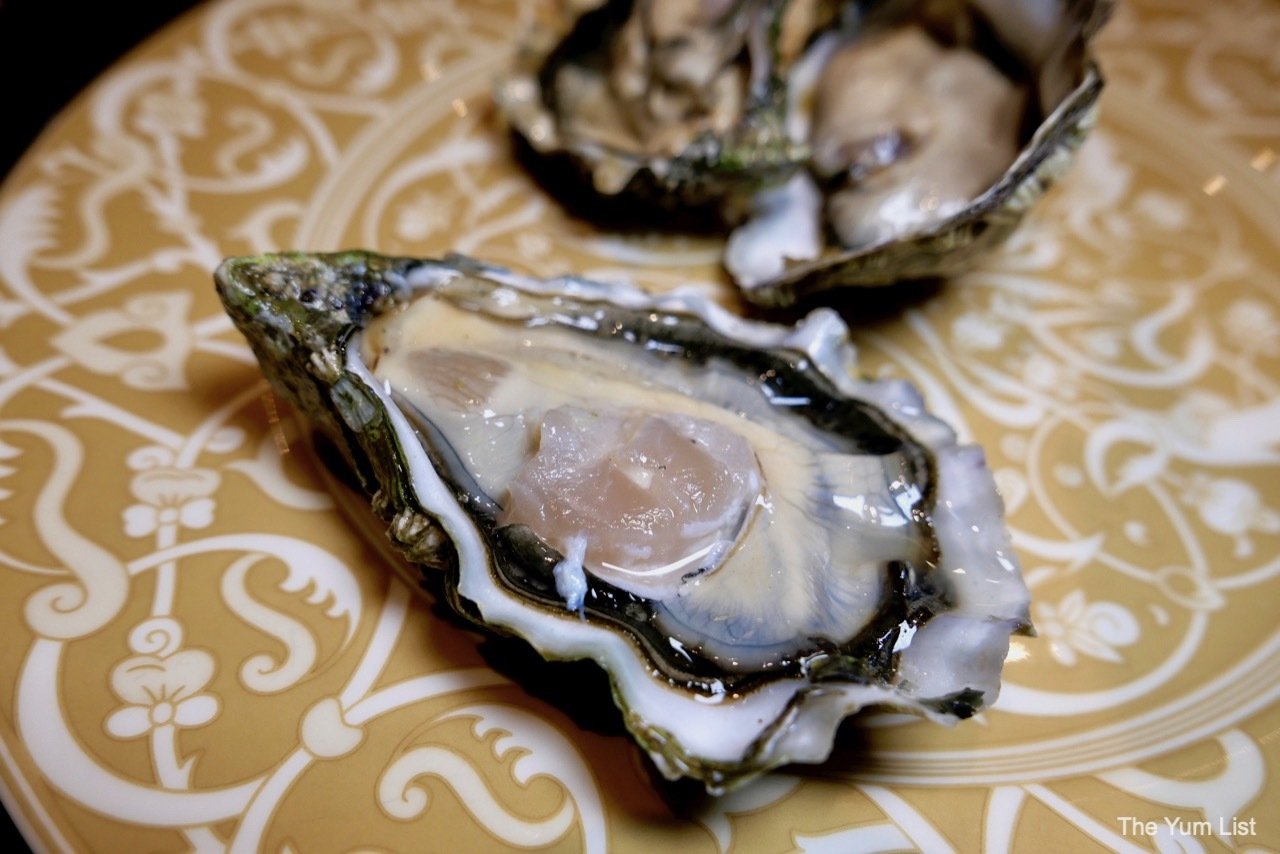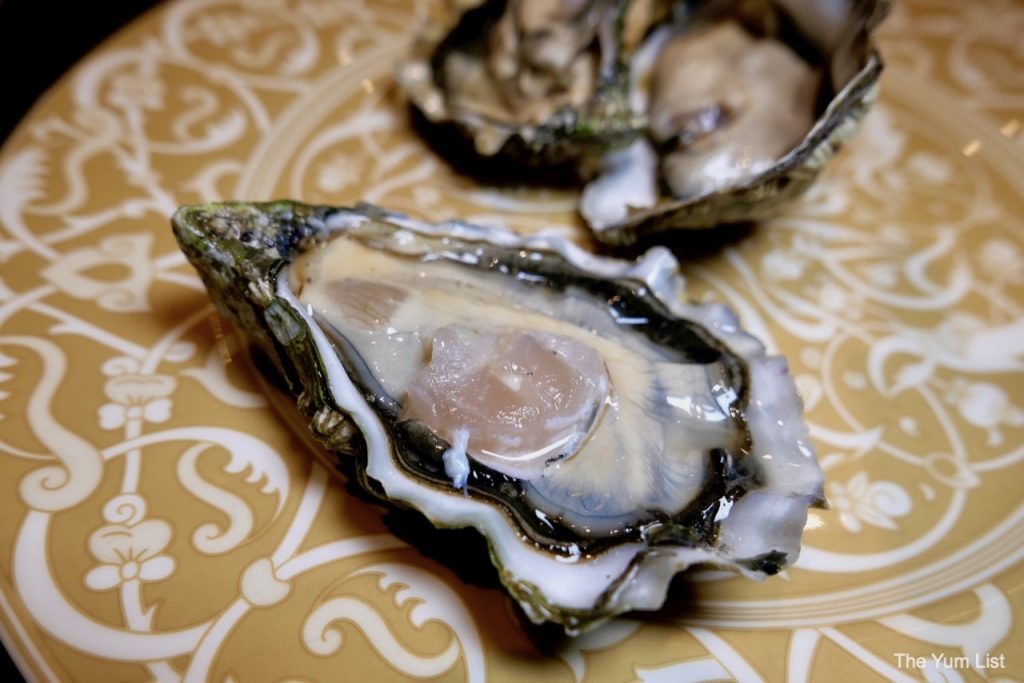 Japanese
From the day Latest Recipe opened, the tepan grill has been hot stuff. First, it was their fat scallops that won the crowd but over time it was their consistently high-quality produce and distinctive Japanese flavour that kept the crowds returning. We have the must-order molluscs but hubby also fills the plate with steak, prawns and chicken. We repeat the visit to this tasty barbecue with an identical order.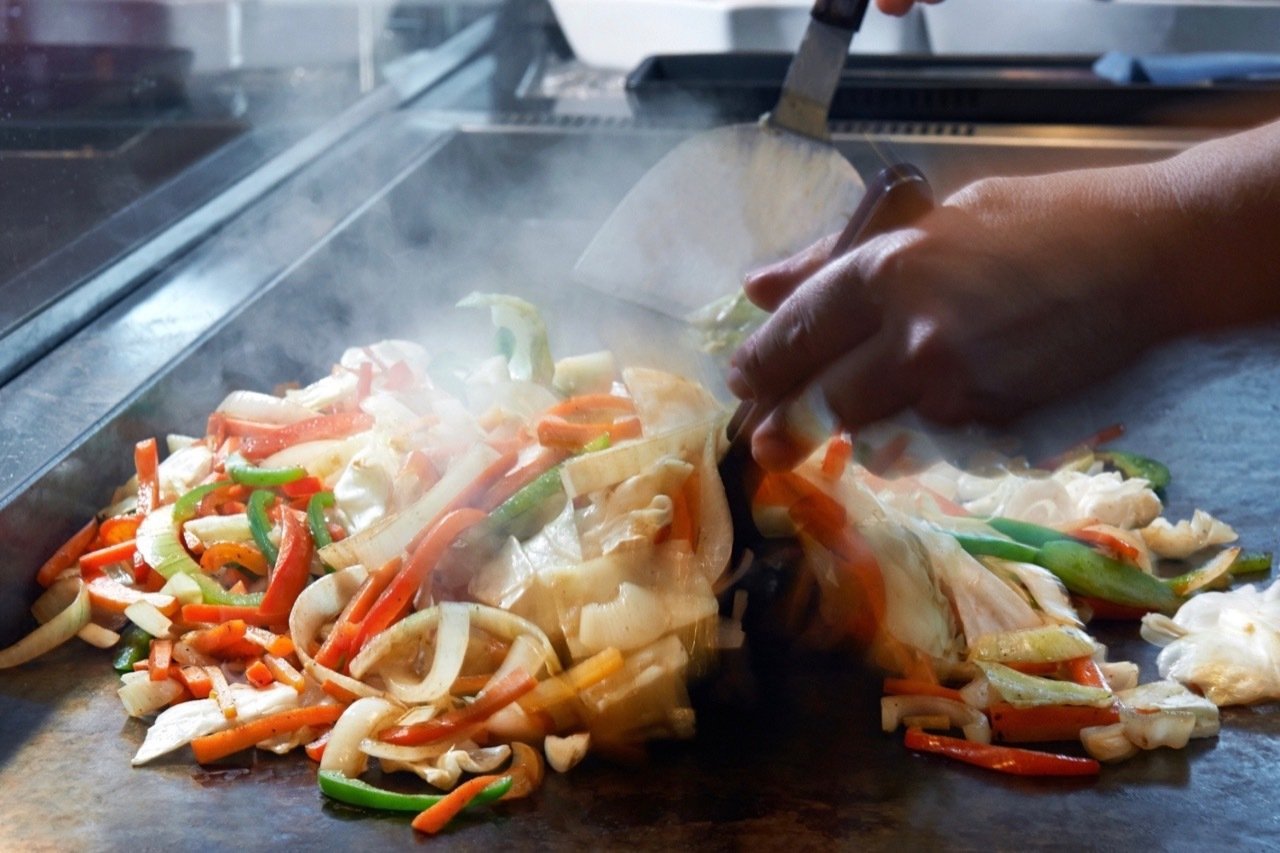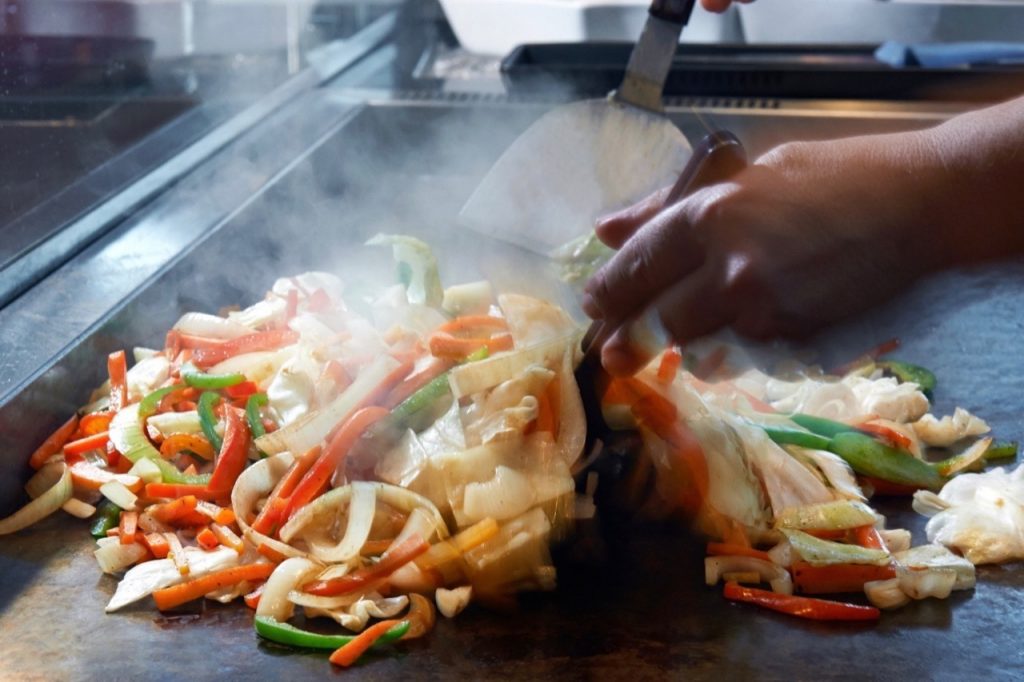 Western
Lastly, we manage a few mouthfuls of protein from the western roast station. The beef ribs are lusciously tender – meat fans should definitely begin here. The baked chicken with mushroom sauce is wonderfully moist – an expert preparation. A few baked veggies and a bite of fruit and we depart highly satisfied.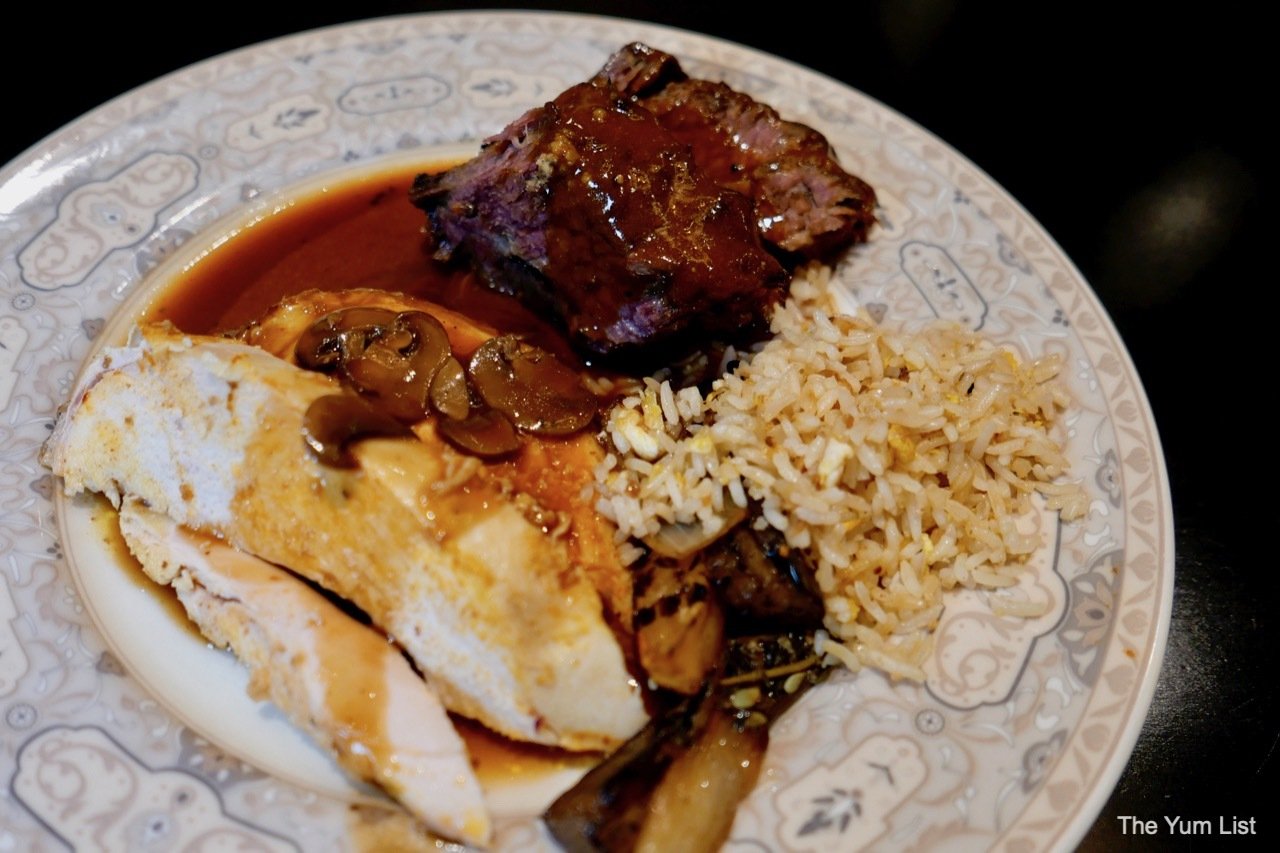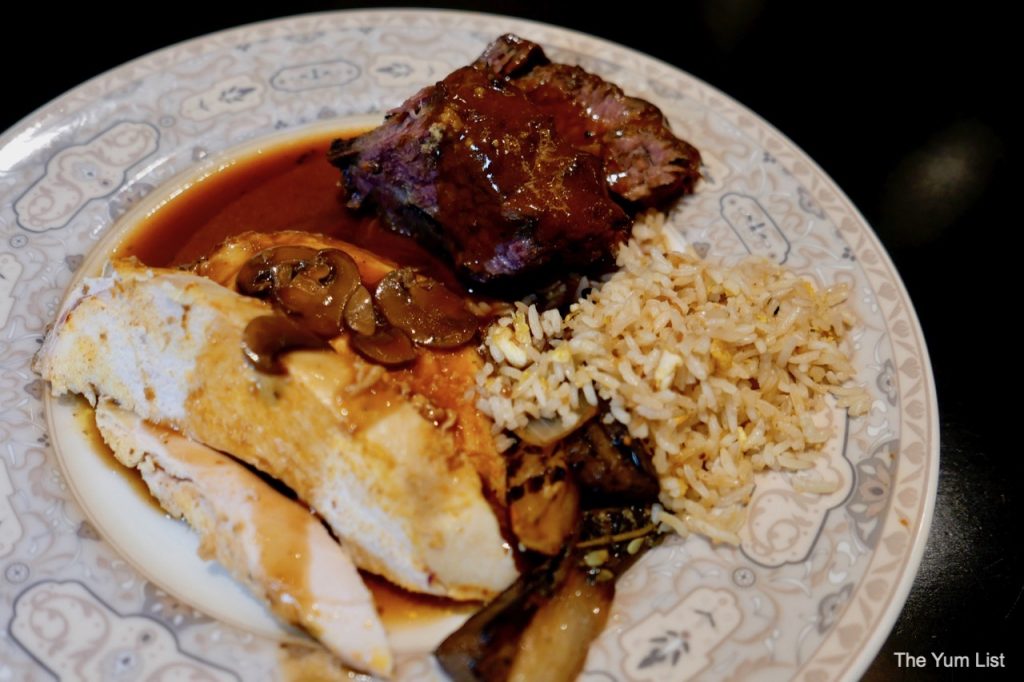 Latest Recipe Le Meridien Kuala Lumpur Review
Maybe buffets aren't that bad after all. Post-COVID-19 SOPs certainly make them much for pleasurable for introverted hygiene freaks such as myself. No one should complain about the quality and variety of food at Latest Recipe Le Meridien Kuala Lumpur. And, while hubby holds none of my qualms, the half-price promo is undoubtedly a win.
Latest Recipe Le Meridien Kuala Lumpur
Level 5, 2, Jalan Stesen Sentral 5
Kuala Lumpur Sentral, 50470 Kuala Lumpur, Malaysia
www.facebook.com/lemeridienkualalumpur/
Latest Recipe Opening Hours
Thursday, Friday, Saturday dinner only – 6 pm – 10 pm
Check their page for the most updated operating times.
*** Presently, there are Restaurant & Bar benefits in place for Marriott Bonvoy members, who will get to enjoy enhanced discounts from now until 31 December 2020 with 10% off for Marriott Bonvoy Members and Silver Elite Members, 20% off for Gold Elite Members, and 30% off for Platinum Elite, Titanium Elite, and Ambassador Elite Members. More info: https://marriottbonvoyasia.com/r+b/benefits
Find more buffets in KL here, and stay up to date with the latest food and beverage happenings in KL here and here.