Moulin de Gassac Wine Dinner
Monica Tindall
May I quietly admit that I prefer wine over sake even with Japanese food? I've given the fermented rice beverage ample chance to appeal but I've found less than a handful that I truly understand. Wine, on the other hand, brings such joy. Labels, styles and grapes I have affection for easily amass to the 100s. I also have a considerable appreciation for Japanese cuisine and am delighted to have them both paired together at tonight's Moulin de Gassac wine dinner in Gesuto.
Moulin de Gassac hales from the second estate of the celebrated Mas de Daumas Gassac, often dubbed "The Grand Cru of Languedoc." The wines are produced from the finest plots of unique Languedoc terroir. Benefiting from both the sea and the hills, the reds sport a distinctive southern character. The whites and rosé are grown around the Thau Lagoon, producing wine with remarkable freshness.
Gesuto, a newbie on the scene, had some inconsistent reviews when they first opened less than a year ago. The MCO, however, gave them time to refocus. Now with a new chef and management, the concept has a sharper focus and the contemporary Japanese menu with international influence is something not found elsewhere in the city. Tonight, we're at a special event but if the evening is a reflection of the care that goes into the day to day operation, we will be sure to return.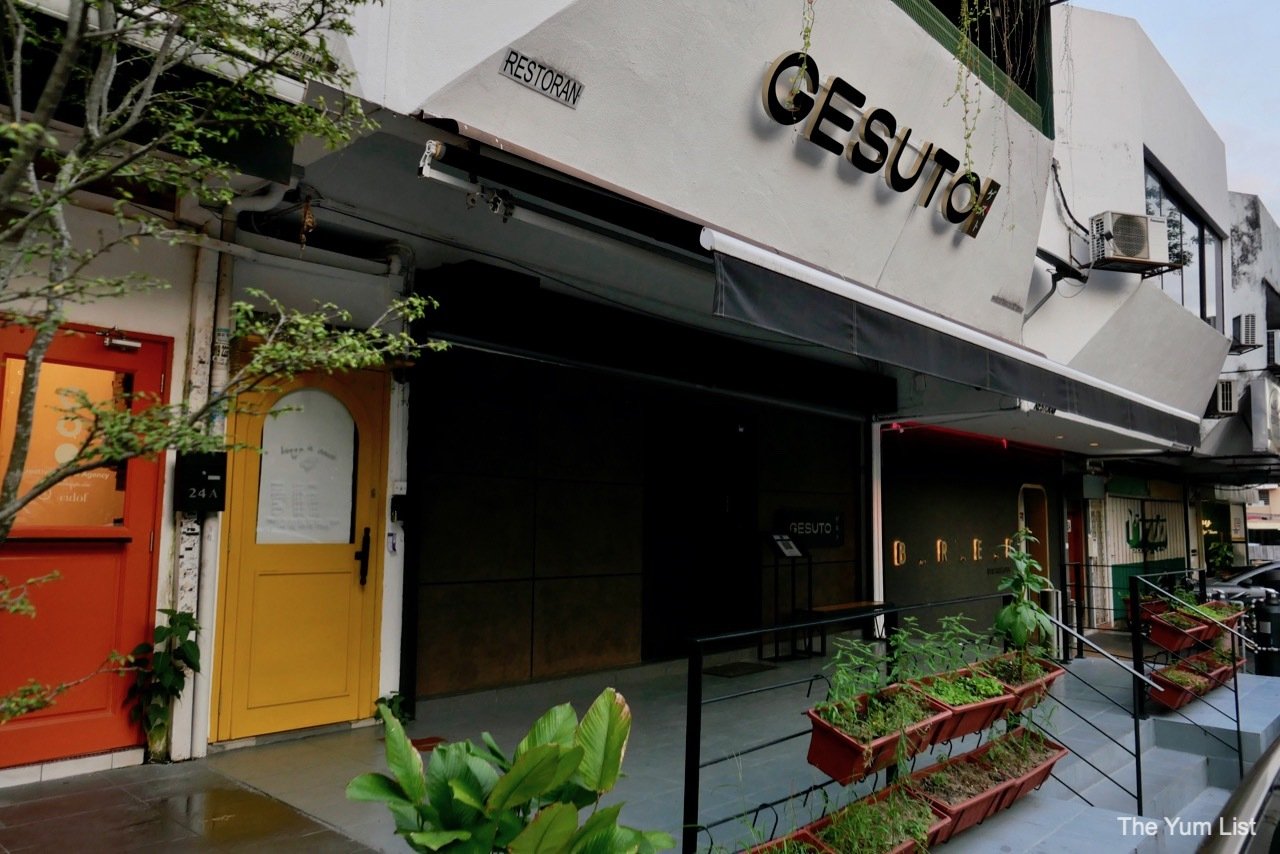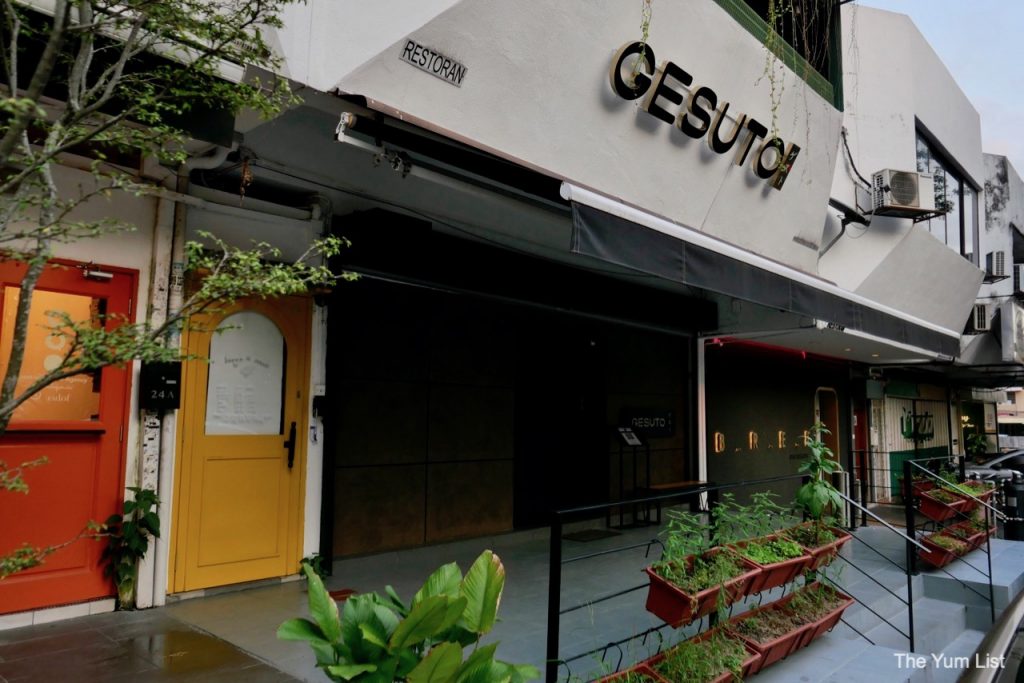 Moulin de Gassac Wine Dinner, Gesuto Japanese
Amuse Bouche & NV Domaine Delmas Seduction Cuvee, Crémant De Limoux
A petite bite of ika ragout with an edamame fritter and beetroot foam makes a pretty entrant. The saltiness of the sea and the deep-fried oiliness of the fritter are cleared from the palate with the soft mousse of the NV Domaine Delmas Seduction Cuvee, Crémant De Limoux. The organic blend is predominantly Chardonnay with some Chenin blanc and pinot noir offering delicate fruit and a light, fresh finish. Fun fact: Limoux is the birthplace of sparkling wine in France, with a history dating back to 1531. That's 150 years before Champagne!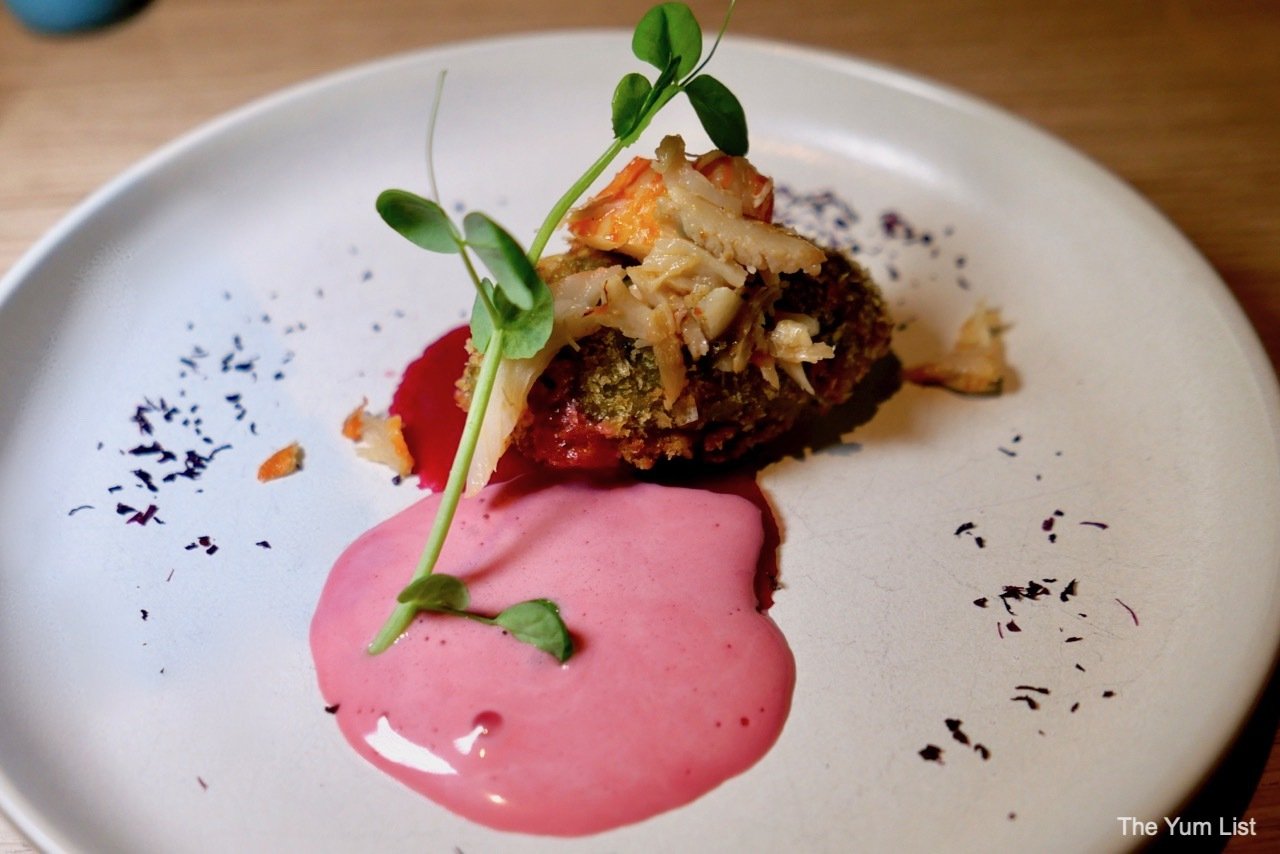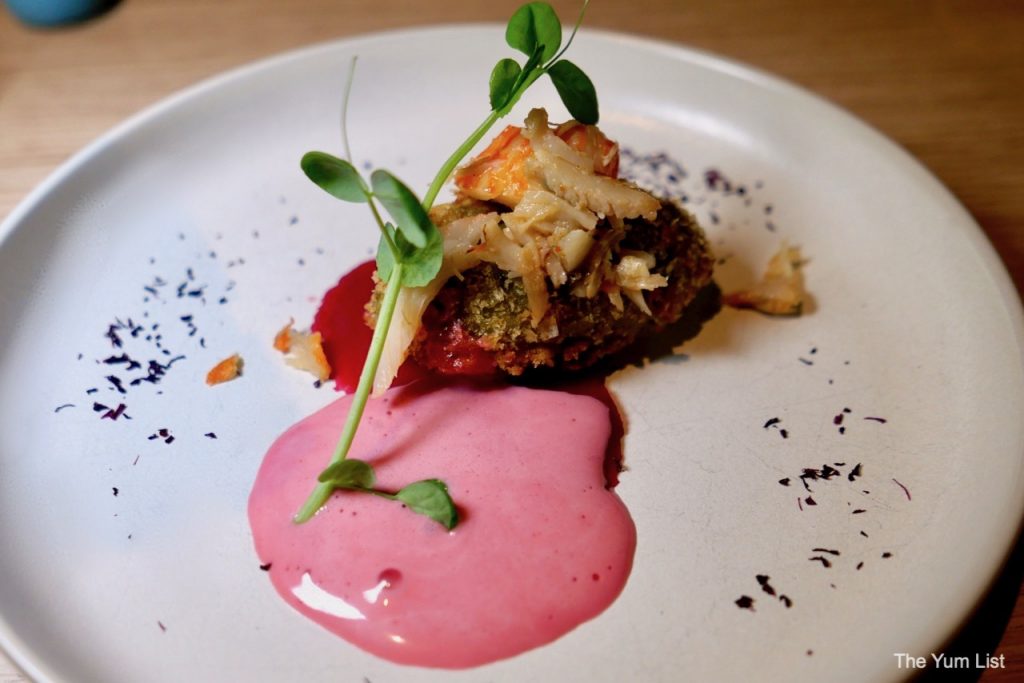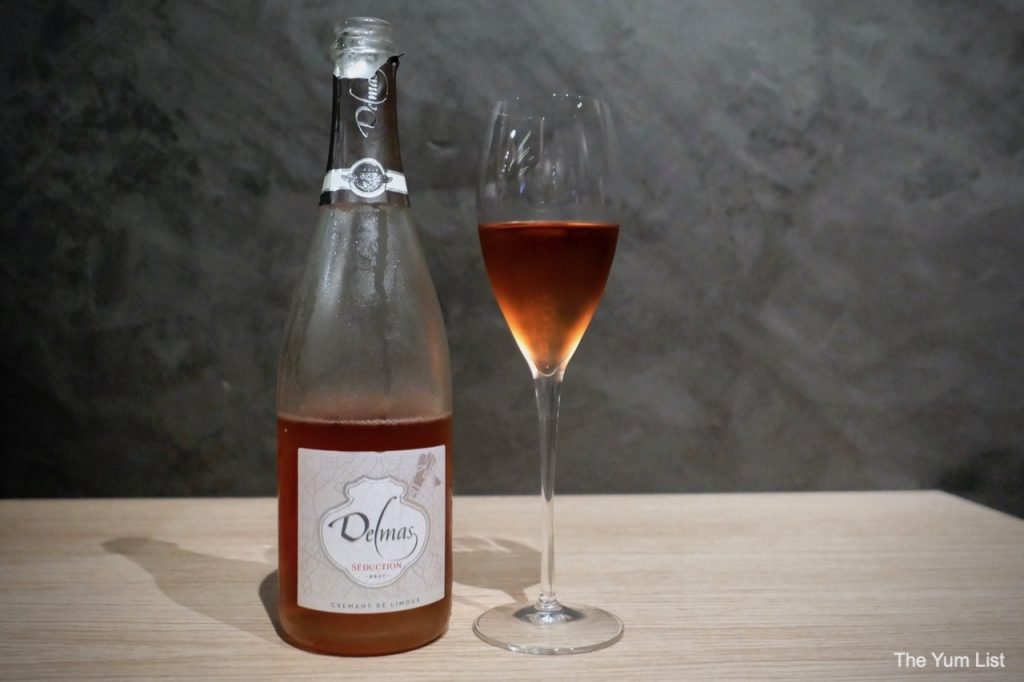 Tasmanian Hiramasa & 2018 Moulin de Gassac, Sauvignon Blanc, IGP Pays d'Oc
The next course sees a beloved species from Australia, Tasmanian Hiramasa (kingfish) prepared as sashimi with smoked ikura and shiso-shoyu (soy) emulsion. The firm, flaky, cold-sea fish is high in fat content gifting a sweet and rich, yet clean flavour. The 2018 Moulin de Gassac, Sauvignon Blanc, IGP Pays d'Oc proves an excellent mate. Enticing notes of peach on the nose follow through to a friendly, fruity palate. Its decent length and clean finish accompany the fullness of the fish to the very end without overpowering it.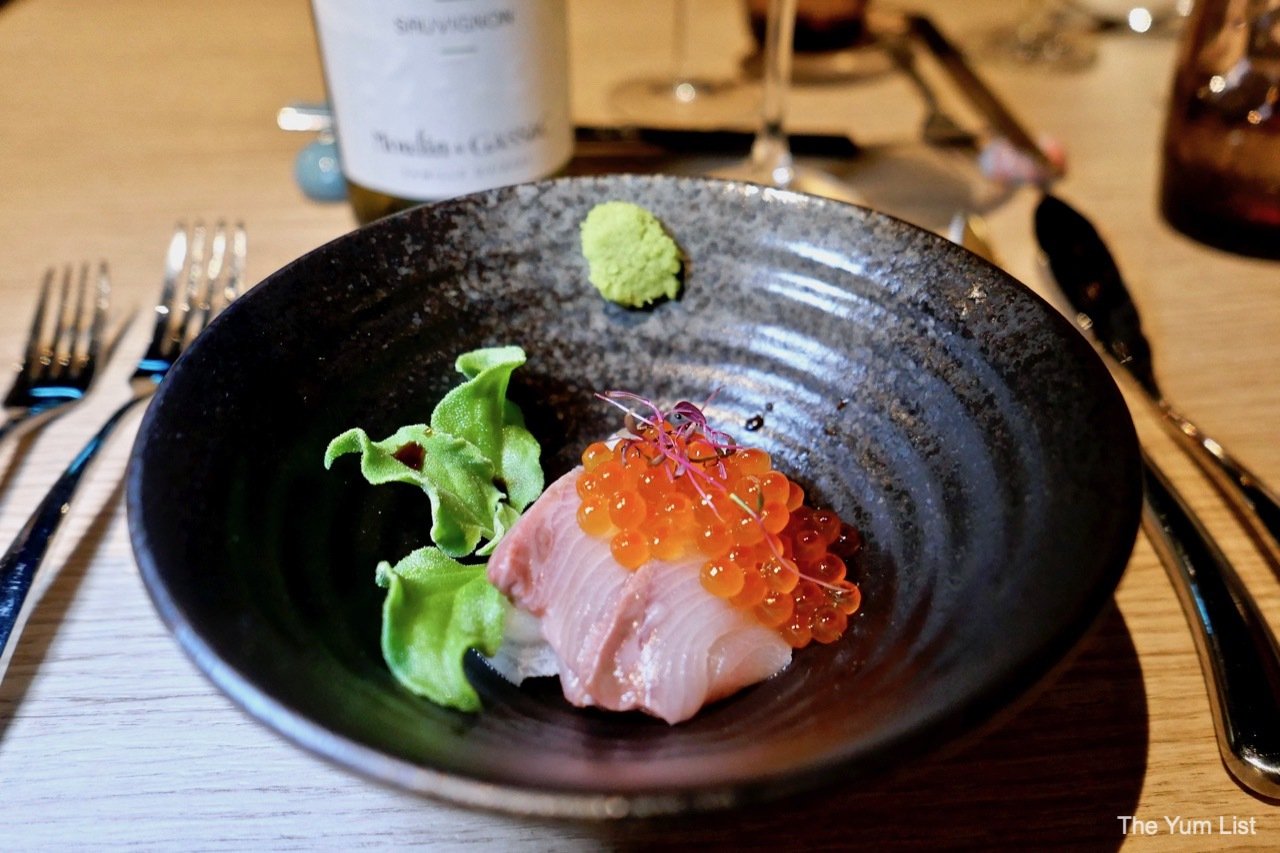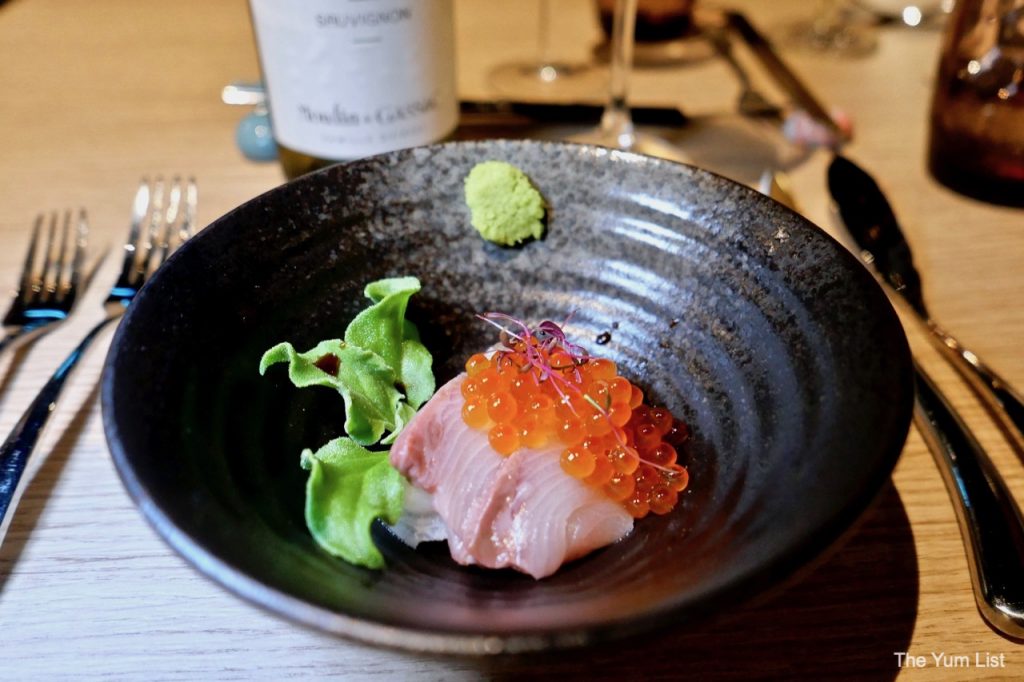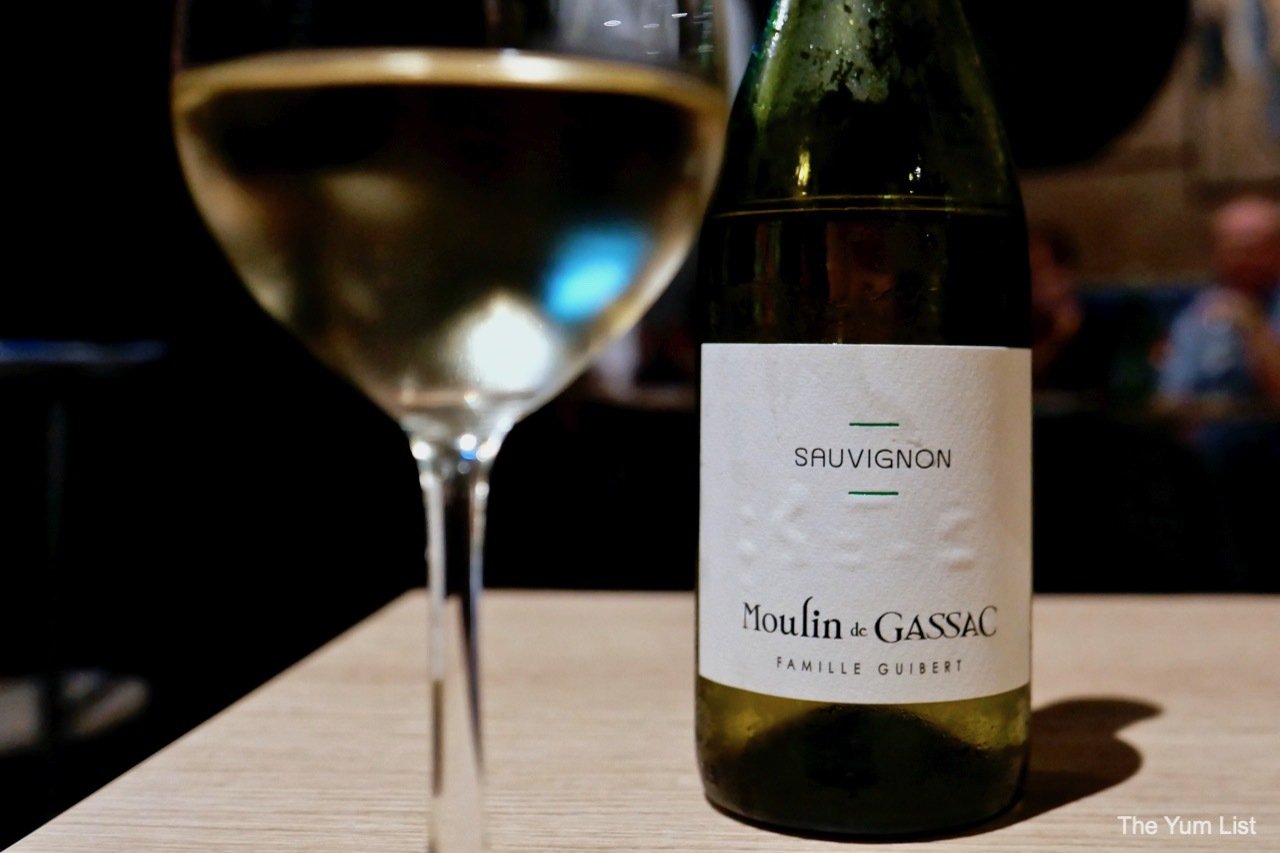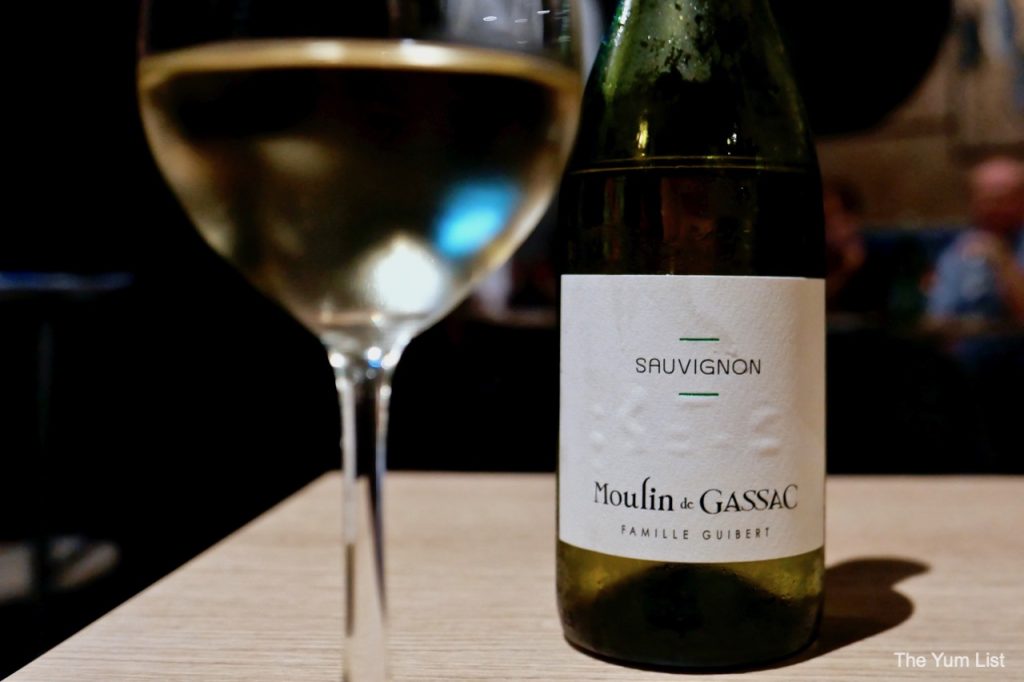 Kuro Suguri Makaron & 2018 Moulin de Gassac, Guilhem Rose, IGP Pays d'Hérault
A decadent recipe follows with a beautifully plated foie gras mousse companioned by black currant meringue and ume plum marmalade. It tastes as it sounds – rich. Fortunately, the 2018 Moulin de Gassac, Guilhem Rose, IGP Pays d'Hérault, while matching the berries notes, also supplies freshness, lightening and balancing the overall profile. Made with Grenache, Cinsault, Carignan, it's a lovely pale salmon in hue and very quaffable.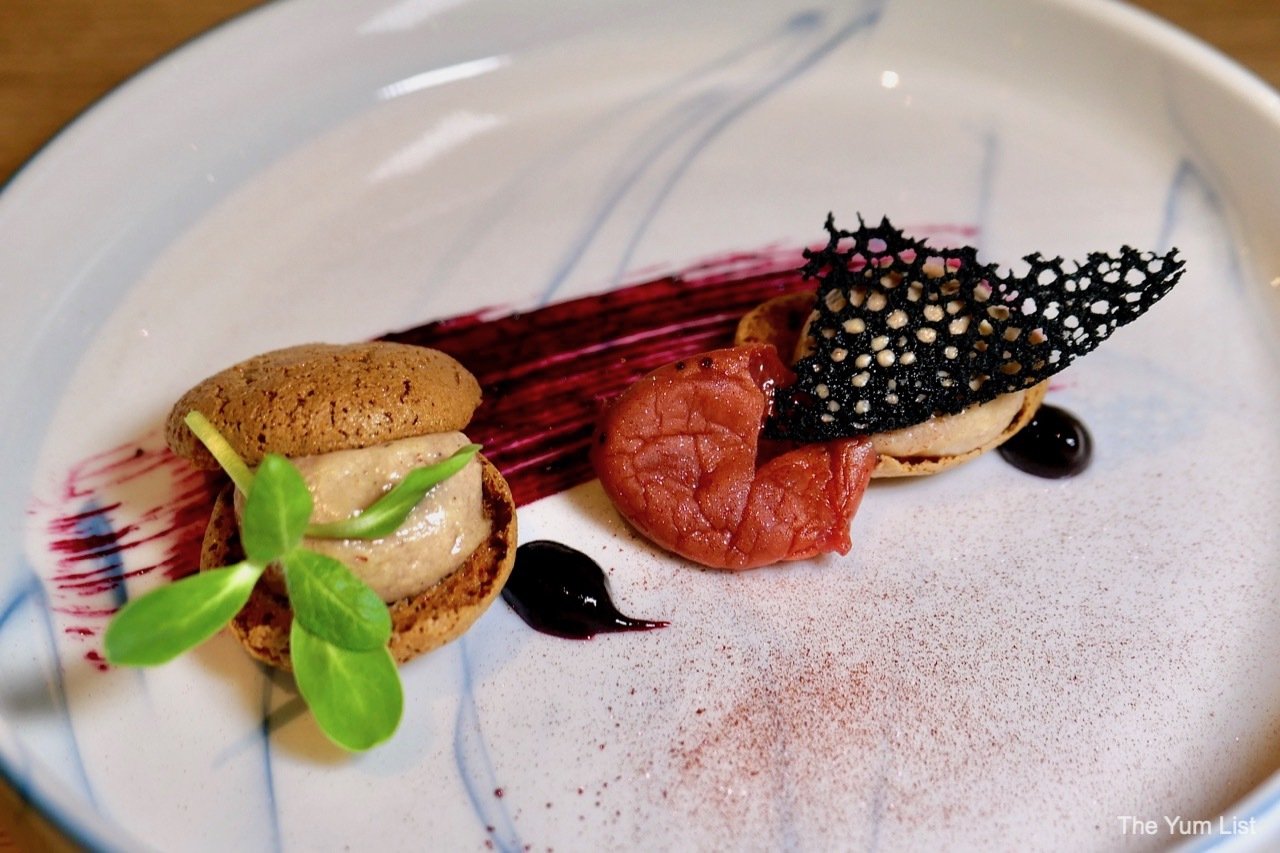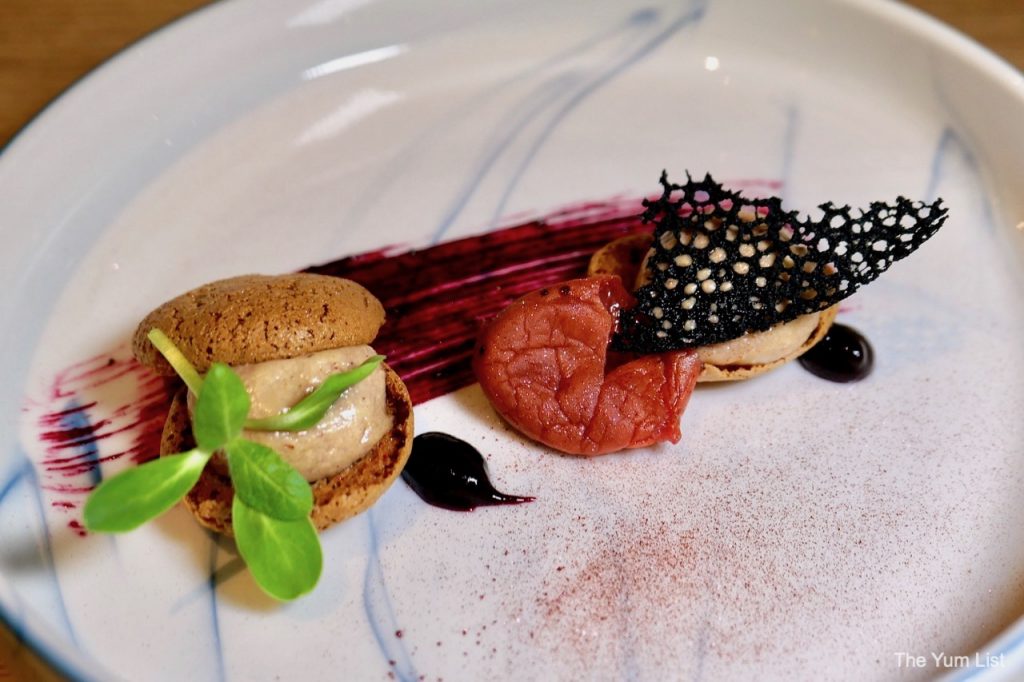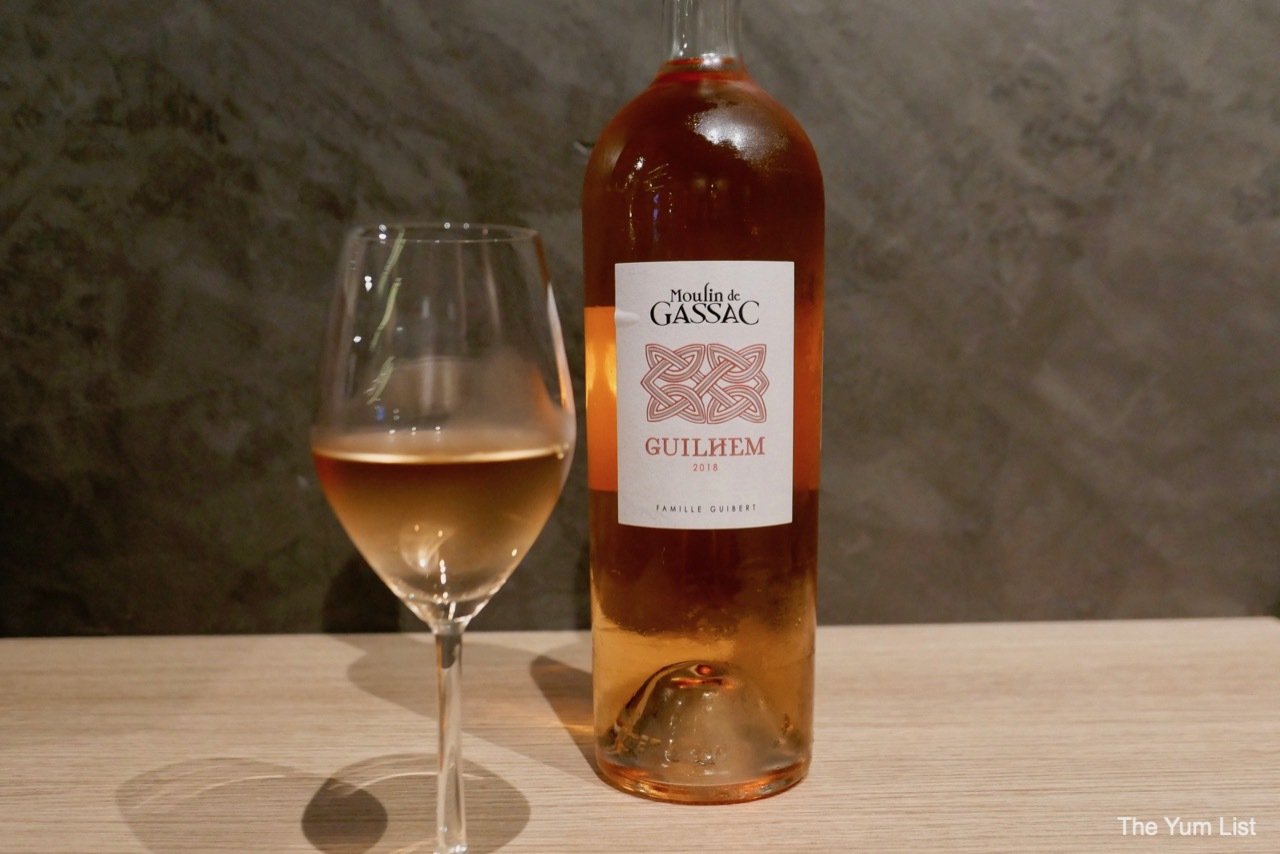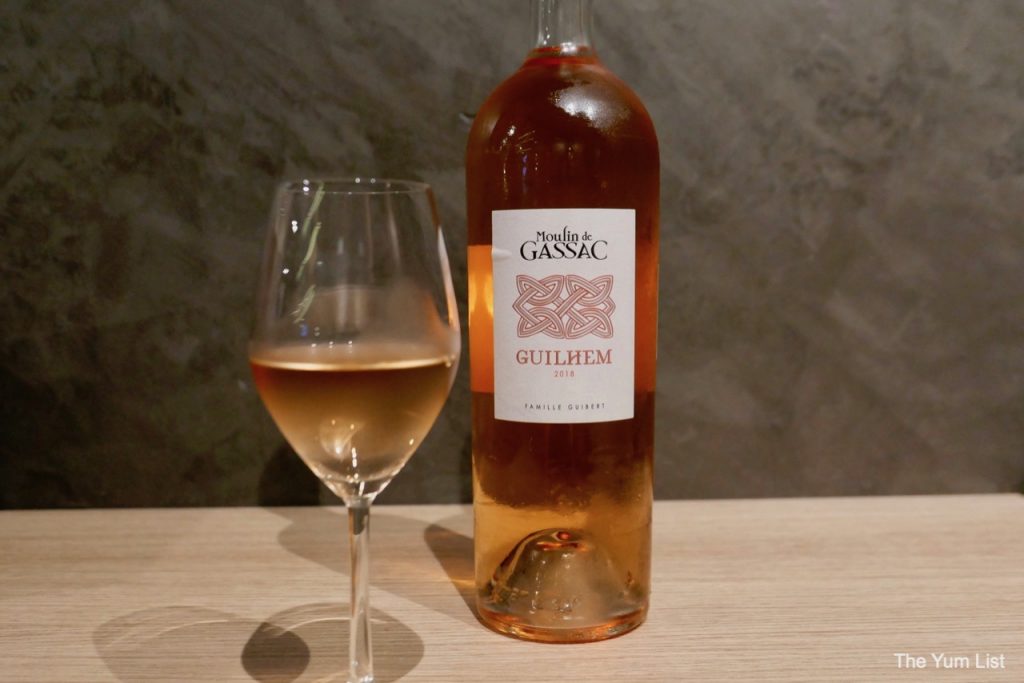 Hotate No Truffle Gyoza & 2018 Moulin de Gassac, Merlot, IGP Pays d'Oc
French influence continues in the subsequent course with truffle and beurre blanc intensifying the profile of the scallop dumplings. Another young wine, 2018 Moulin de Gassac, Merlot, IGP Pays d'Oc is a sultry red in the glass. Its youth along with a whisper of spice take on the heavier tenor in the dumplings, slicing through the intensity and complementing the gentle earthiness with summer berries.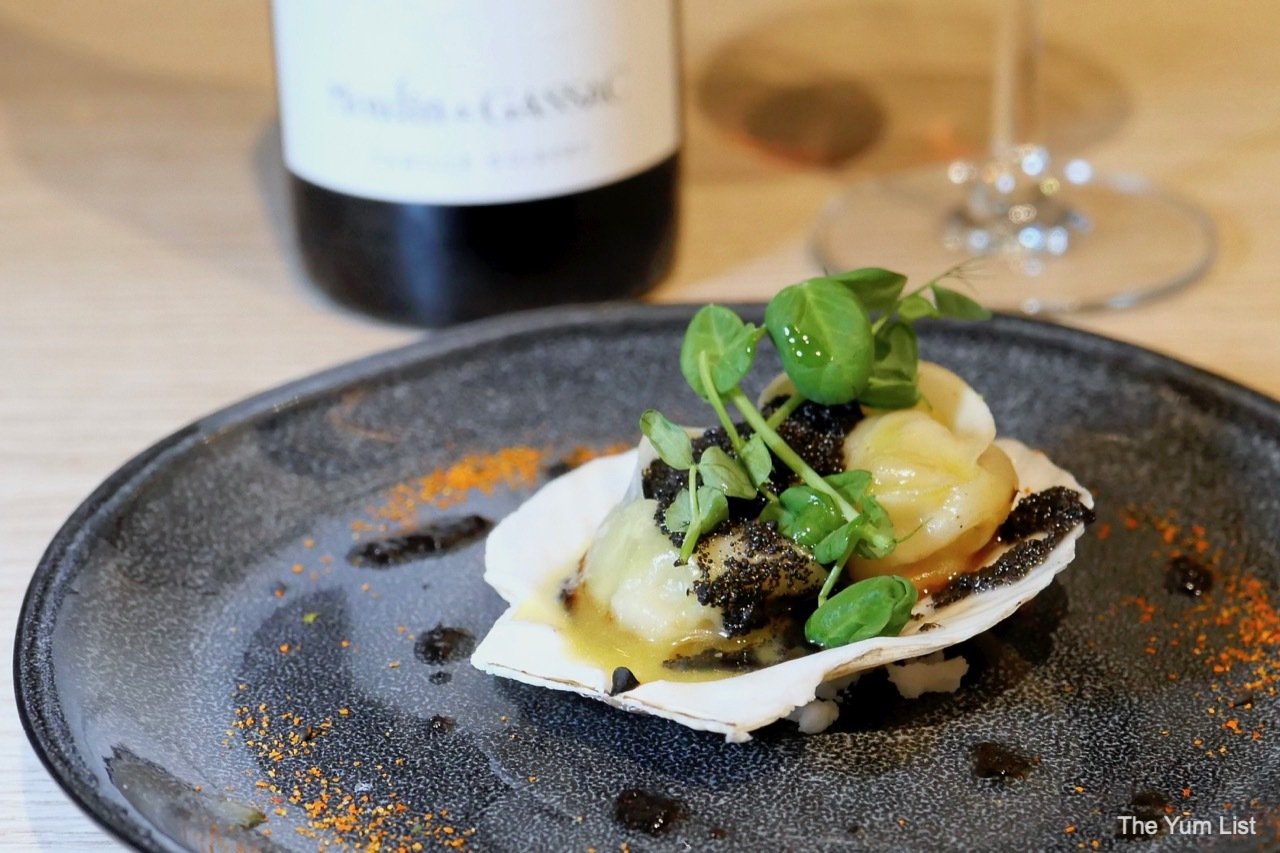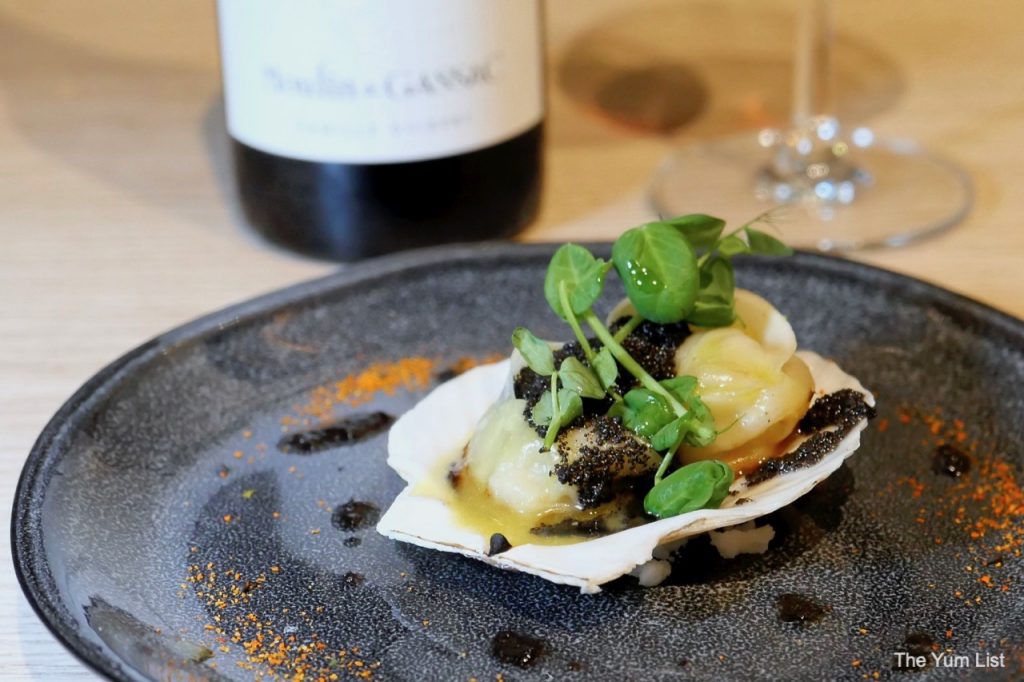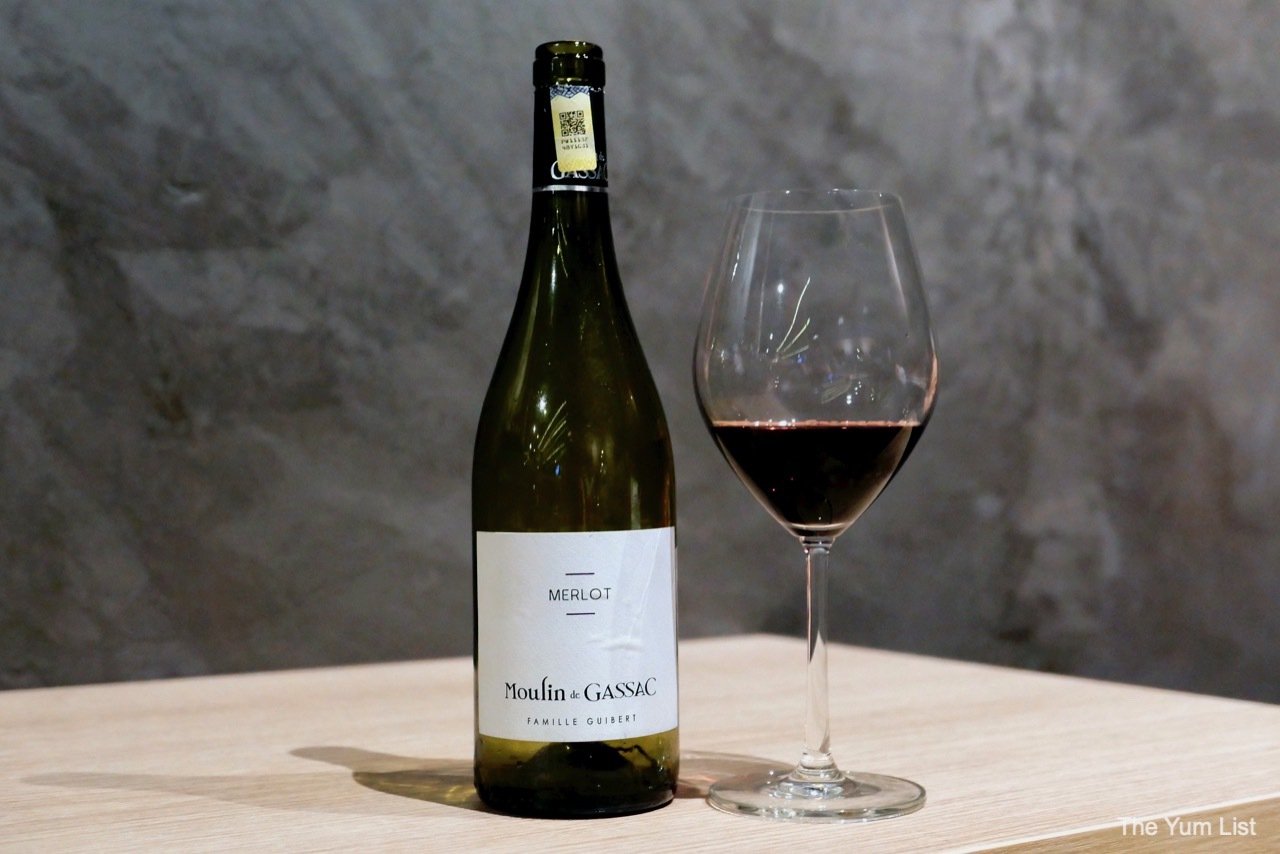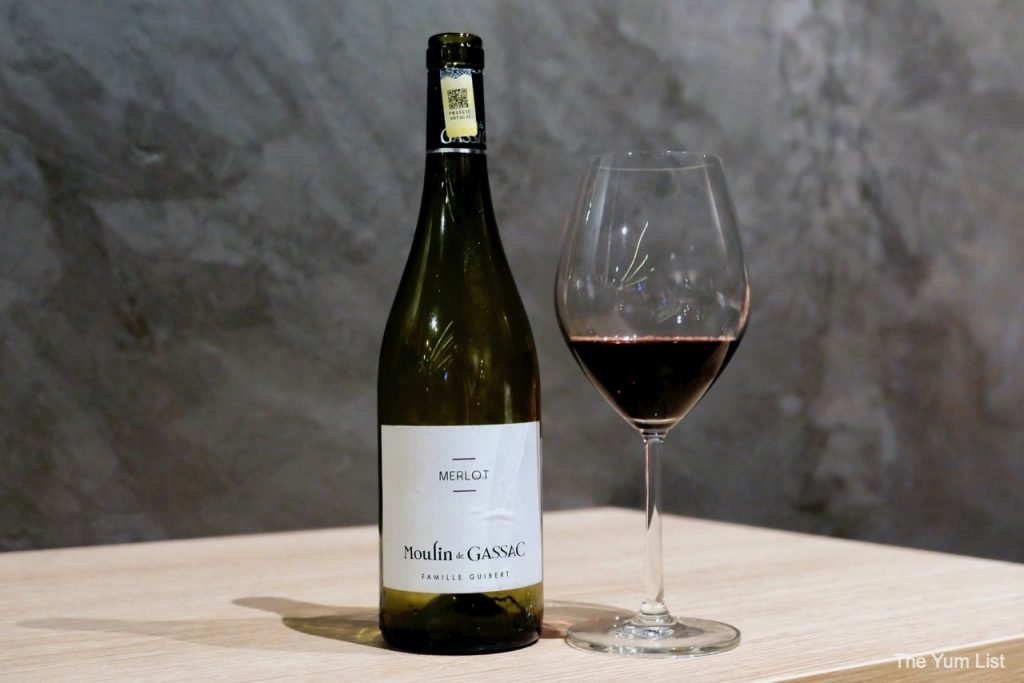 Kenchin-jiru
Skipping the common miso, our palates are cleansed with the vegetable broth kenchin-jiru with the warming ingredients of ginseng and shiitake. There's an enticing tang in the finish due to kaffir lime.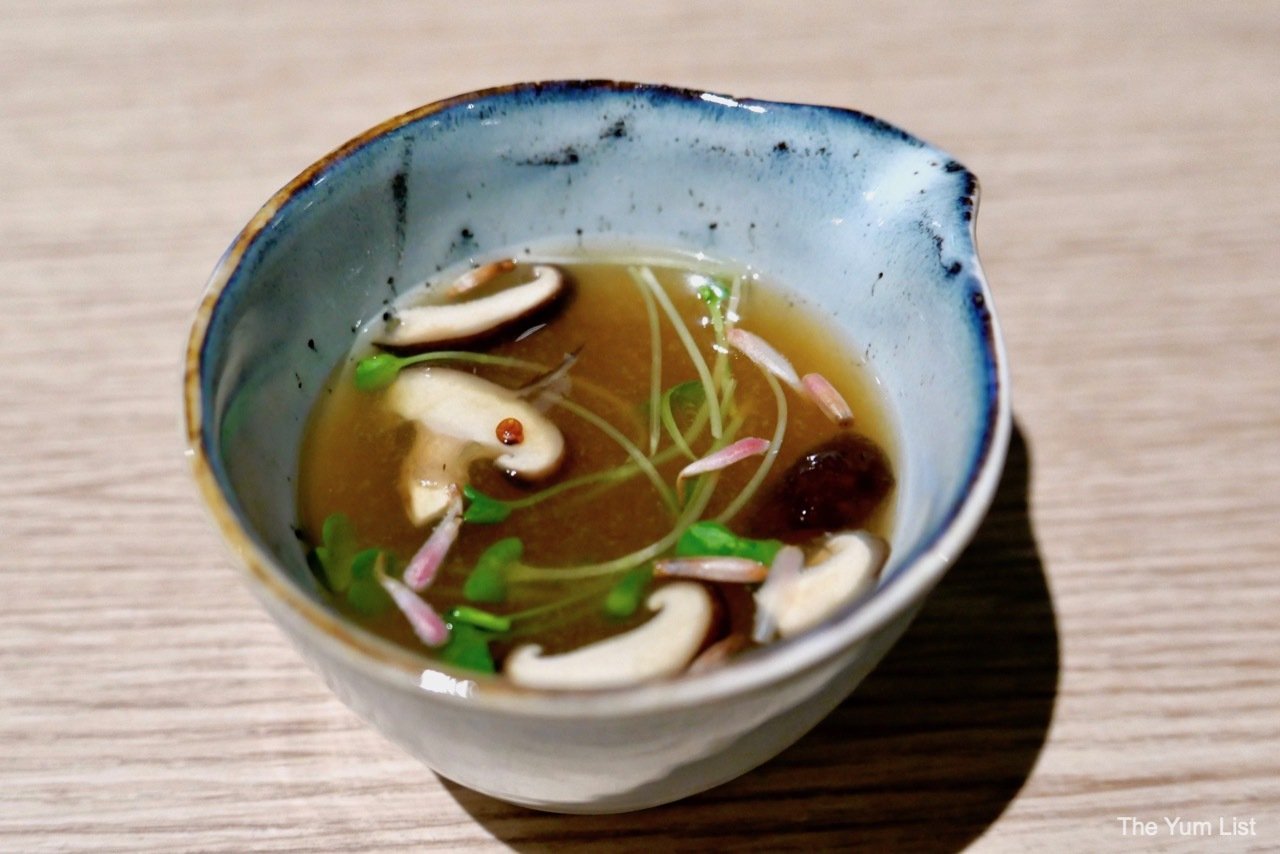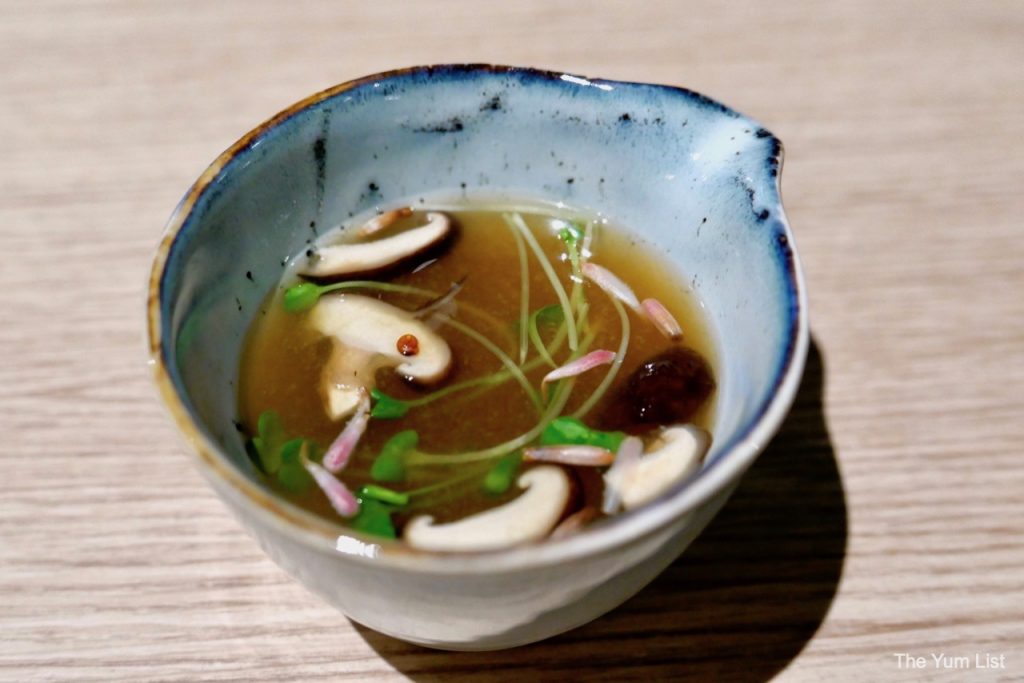 Ko-hitsuji Yaki No Gochujang & 2016 Moulin de Gassac, Terra, AOP Languedoc
We reach the climax of the meal with a lamb rack. Red Korean chilli spices up the fatty cut and eggplant confit smooths over the side. Not only is the recipe the height of the line-up but so too is the 2016 Moulin de Gassac, Terra, AOP Languedoc. Organic Syrah, Grenache and Carignan compose this deep red wine with a glimmer in the glass. Abundant aromas of fruit and spice tease the nose, which is quickly satiated by the first sip. Best decanted for an hour or so before the meal, the bouquet opens with some time to breathe. The fruitiness seen in the early years has begun to temper in year four and we're beginning to see some complexities emerge. Still, it's a young wine and not meant for cellaring for too long, so there's no guilt over drinking this one all up, right now.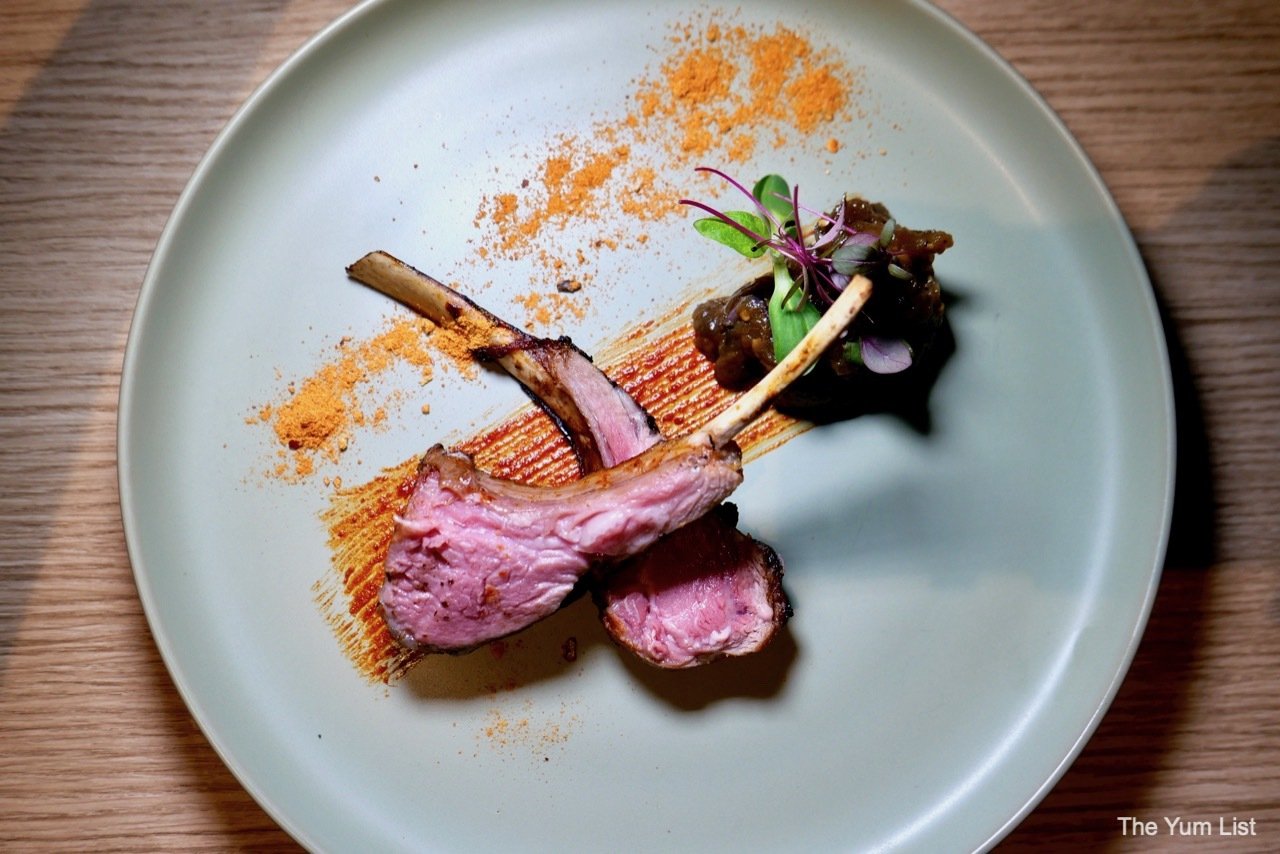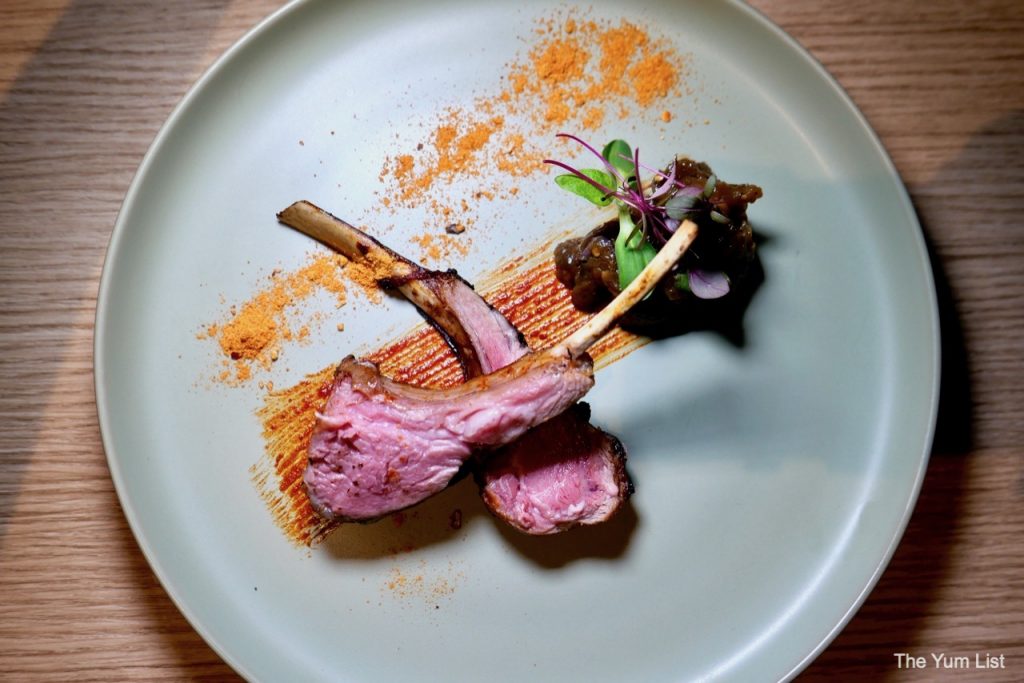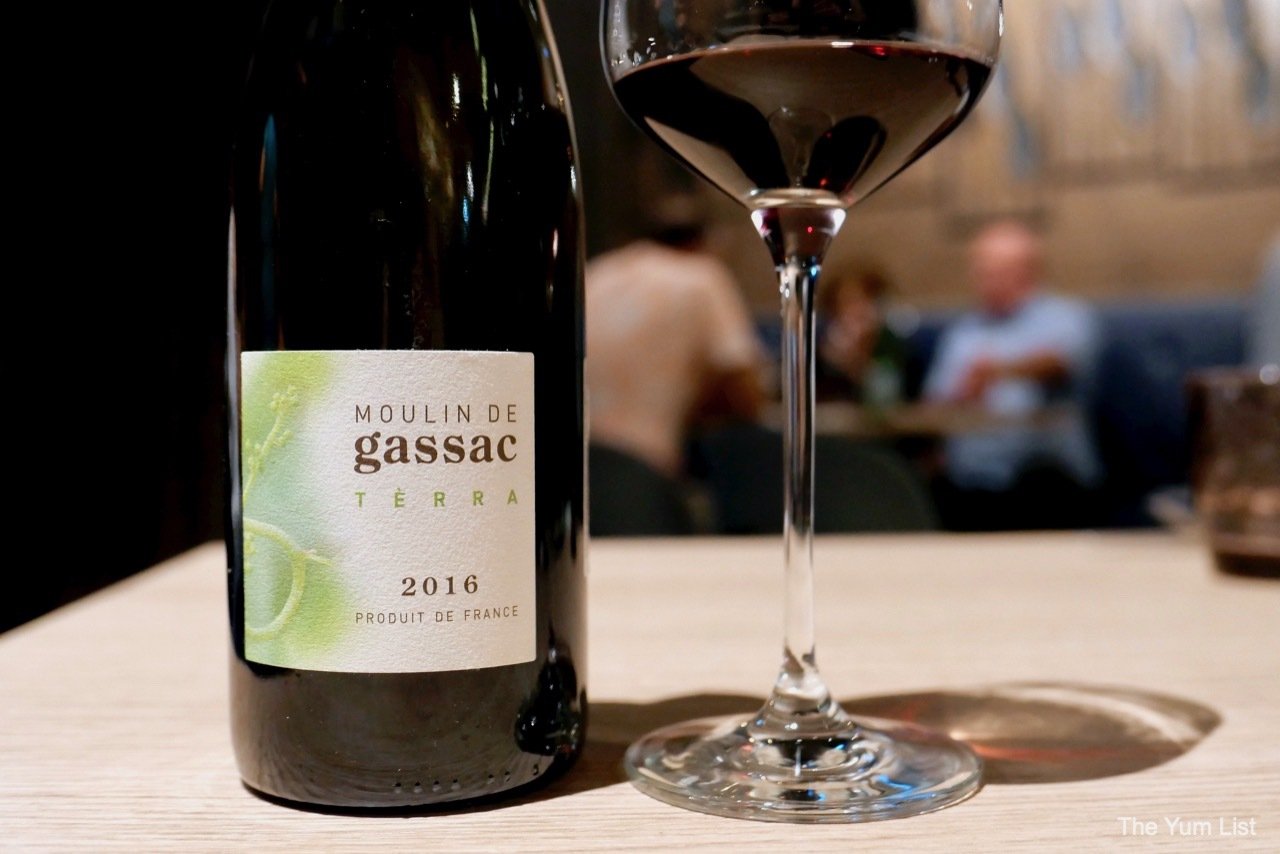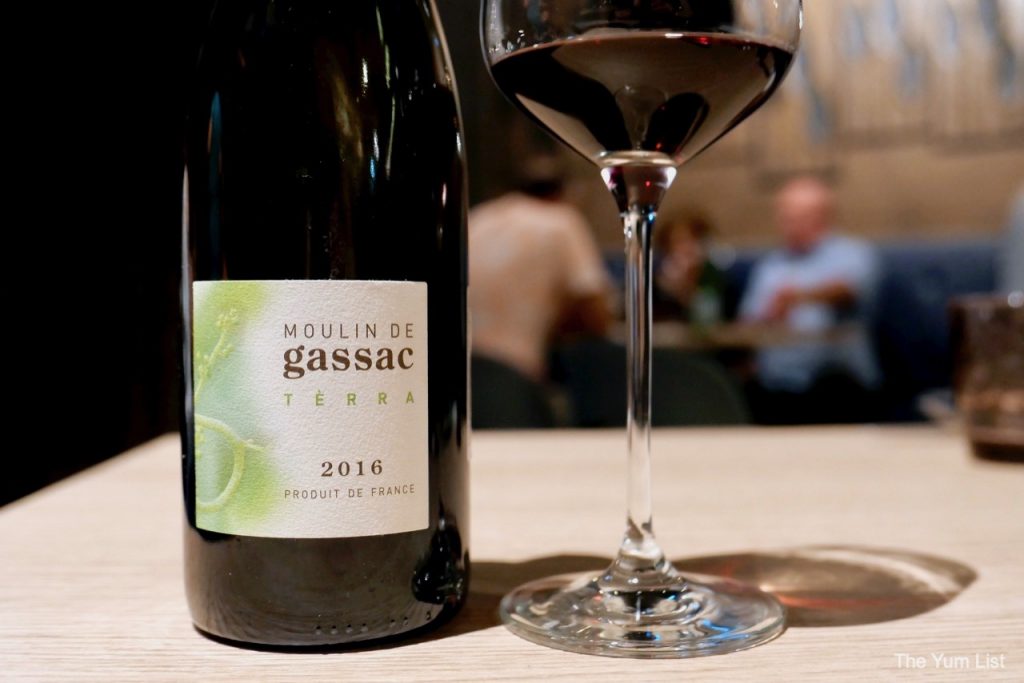 Gesuto Dezato Moriawase
Given chef Mario's first love was pastry, the box of petit fours in the conclusion is not your usual bikkie and choccie. Instead, it's an unforgettable bento box of nine hand-crafted creations from frozen custard to pralines. We think you should try them all but if you're the more sensible type don't miss out on the yuzu chocolate – delightful.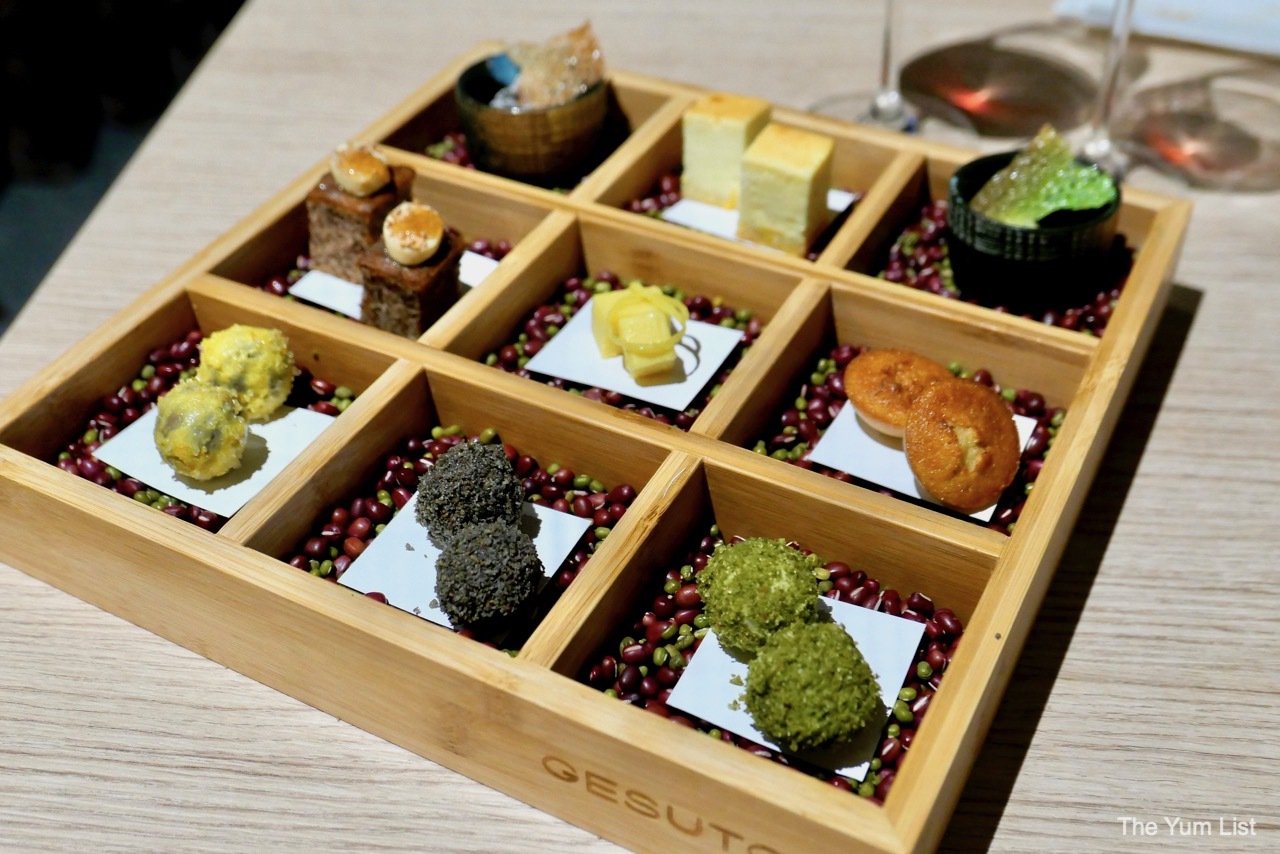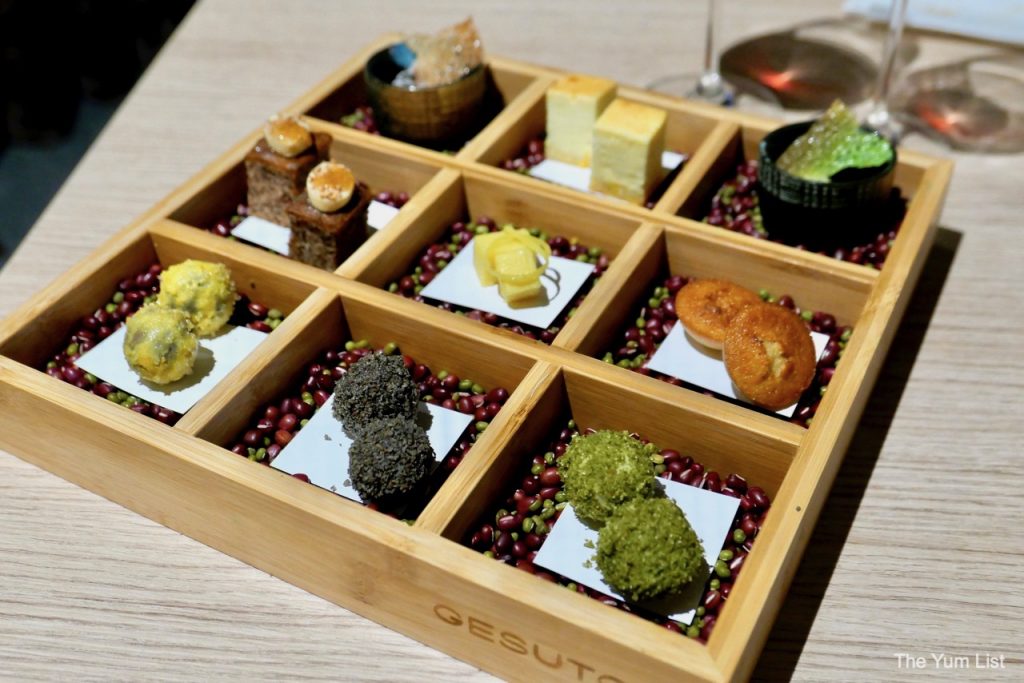 This evening's menu was priced at RM 328 nett inclusive of wine pairing. Follow Gesuto's Facebook page to stay informed of upcoming events and learn more about Moulin de Gassac wine's here.




Gesuto
No 24, Lorong Datuk Sulaiman 1
Taman Tun Dr Ismail, 60000 Kuala Lumpur
Malaysia
www.facebook.com/gesuto.my
+603 7732 8808
More on KL's wine scene here and stay up-to-date with the latest gourmet and travel recommendations for Malaysia here and here.