Órale, Damansara Utama
Monica Tindall
Órale presents Mexican-inspired street food in their outlet in Damansara Utama. With a vibrant façade and interior, Latin tunes humming from the speakers and hubby practising his best Mexican slang, we could almost believe we were back on Hispanic ground.
Órale is a colloquialism for "wow," "okay," or "come on," and the team here hope that you'll exclaim, "Órale! What fine food!" when you eat here. (Learn how to pronounce it properly here.) Owner, Timothy Anthony has a self-proclaimed penchant for series based on the cartels of Latin America, hence the chosen slang for the name of his restaurant.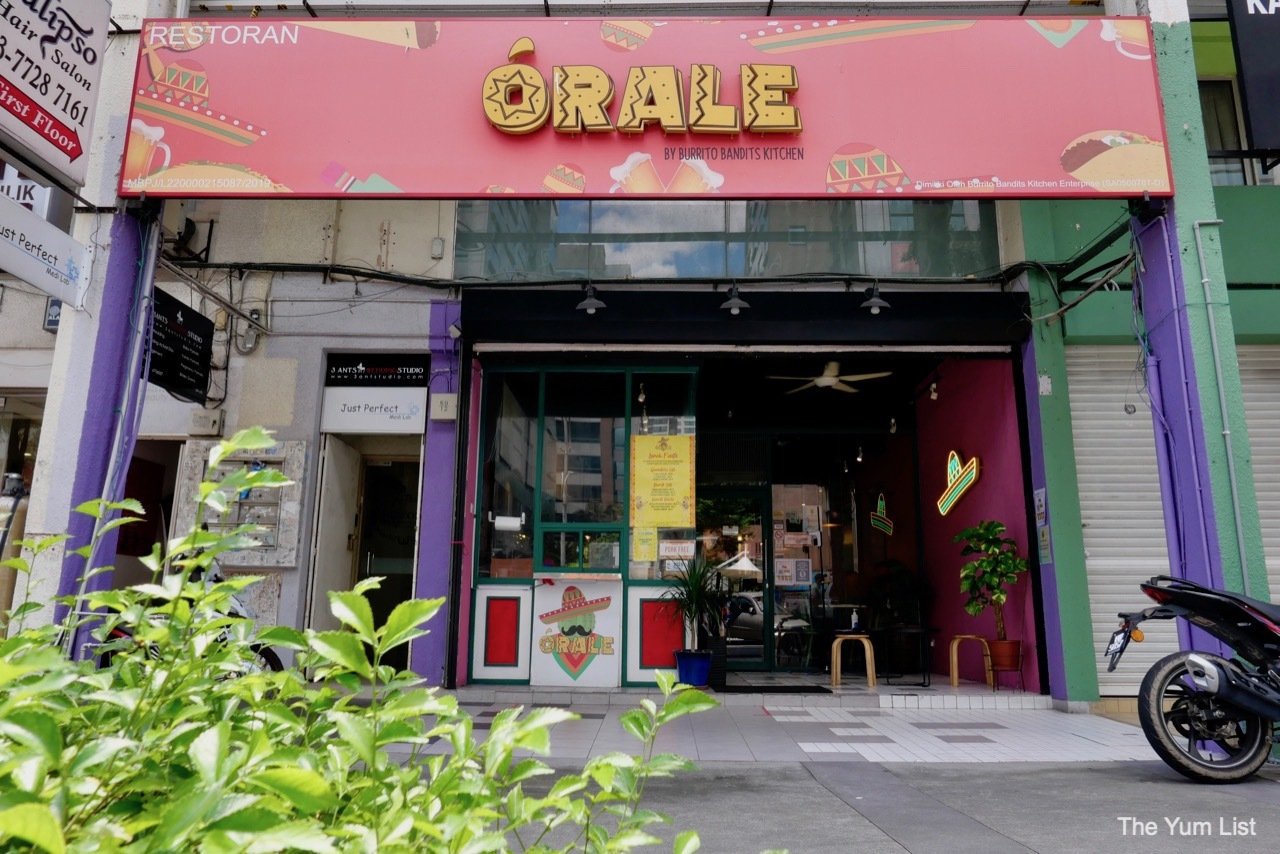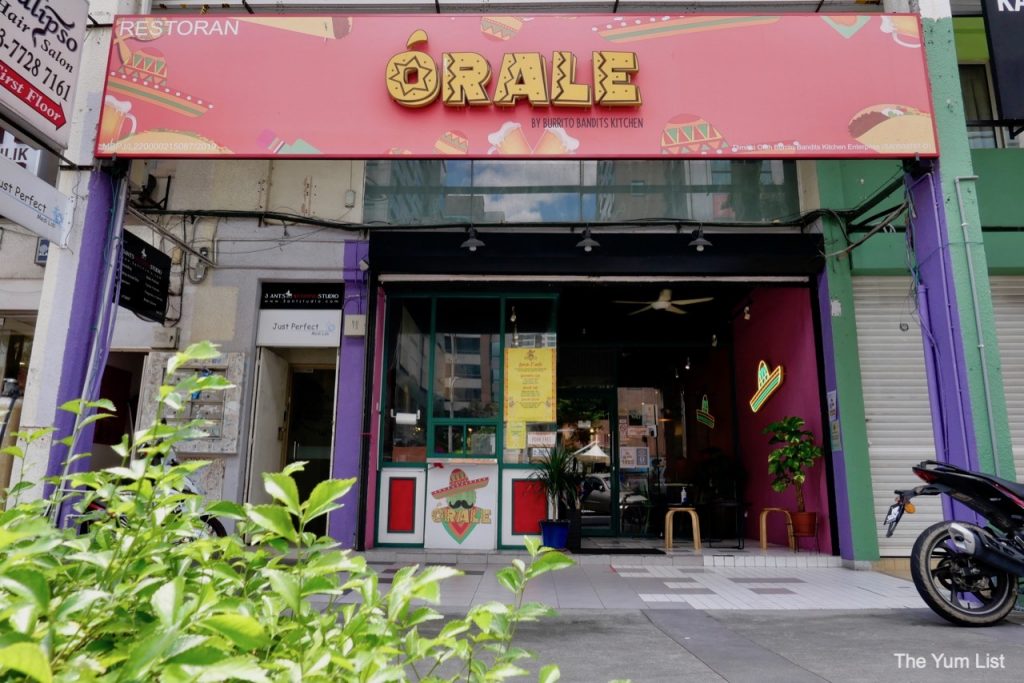 Órale Menu
Chimichangas
Just launched today, are a new addition to the menu, chimichangas. Available in both beef and chicken, I'll let you guess which one the Chickychanga (RM 18) is. This deep-fried burrito is bound to be a crowd-pleaser with its tortilla blanket hugging the warm chicken and cheese middle. Guacamole and aioli moisten the top. It's a well-chosen extension.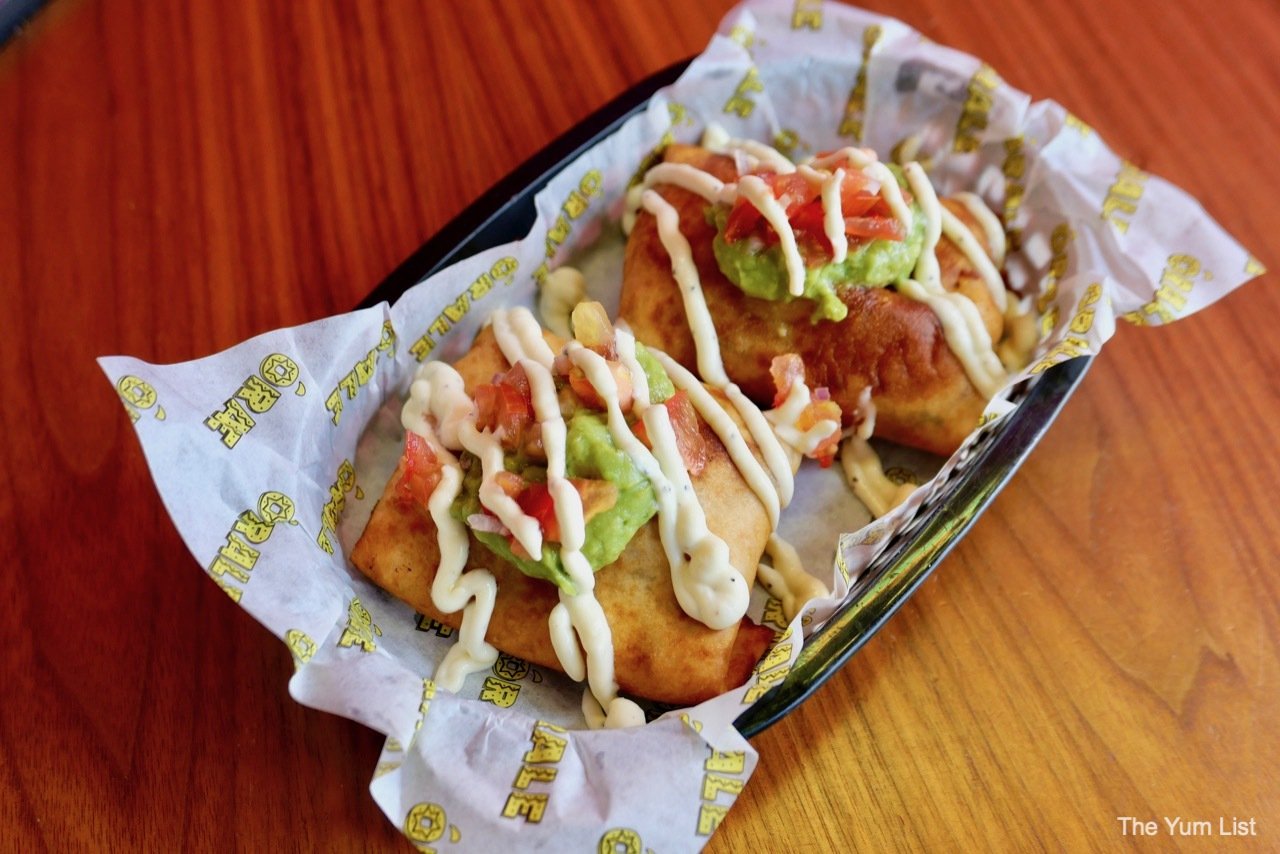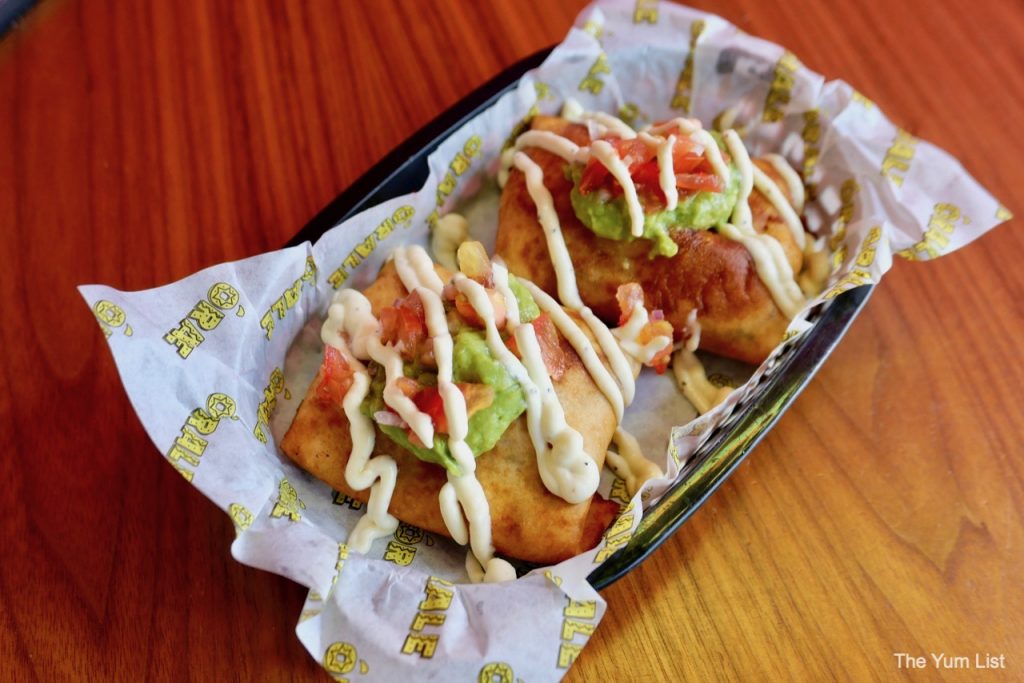 Nachos
Bella's Beef Nachos (RM20) feature smoky ground beef cooked with black beans atop Órale's house-made nacho chips. Fresh tomato salsa, guacamole, cheese sauce and garlic aioli top them off. It's another liberal serving and I'm glad that there are extra stomachs to help me with the eating.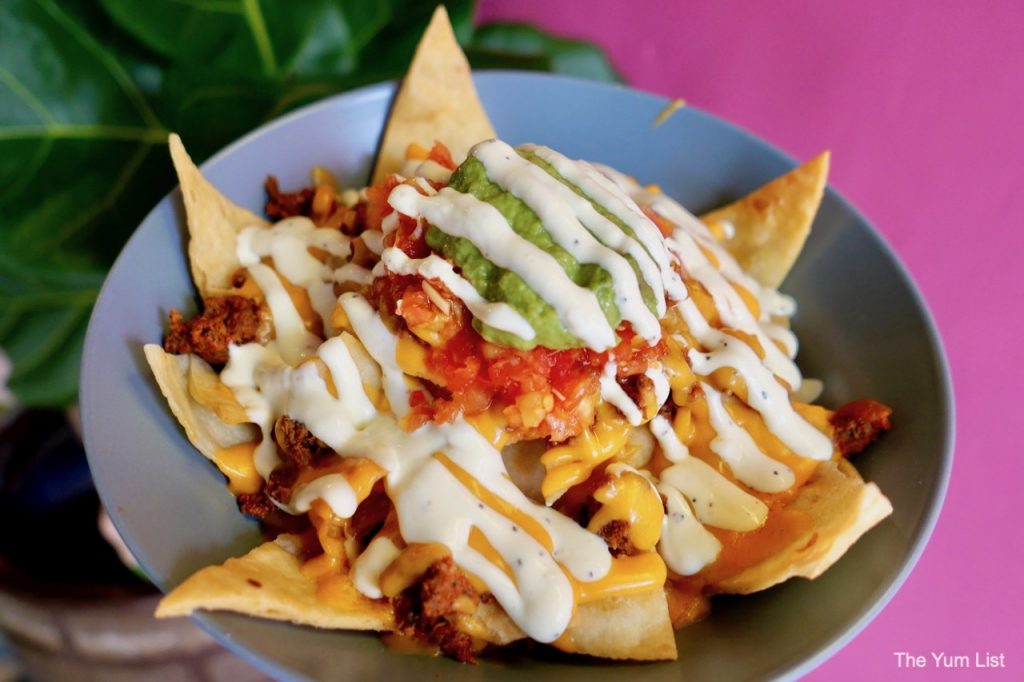 Quesadillas
Take a grilled cheese toastie, replace the loaf with a tortilla, add in some lamb, salsa and melted cheese and you have yourself the Cordero Quesadilla (RM 22). I have long fostered a childhood love for a good toastie and his Mexican version is an adult dream. Sharp cheddar is warm and stringy and the side sauce of guacamole crema (guac mixed with sour cream) deserves repeated dipping. Órale! This one is a beauty.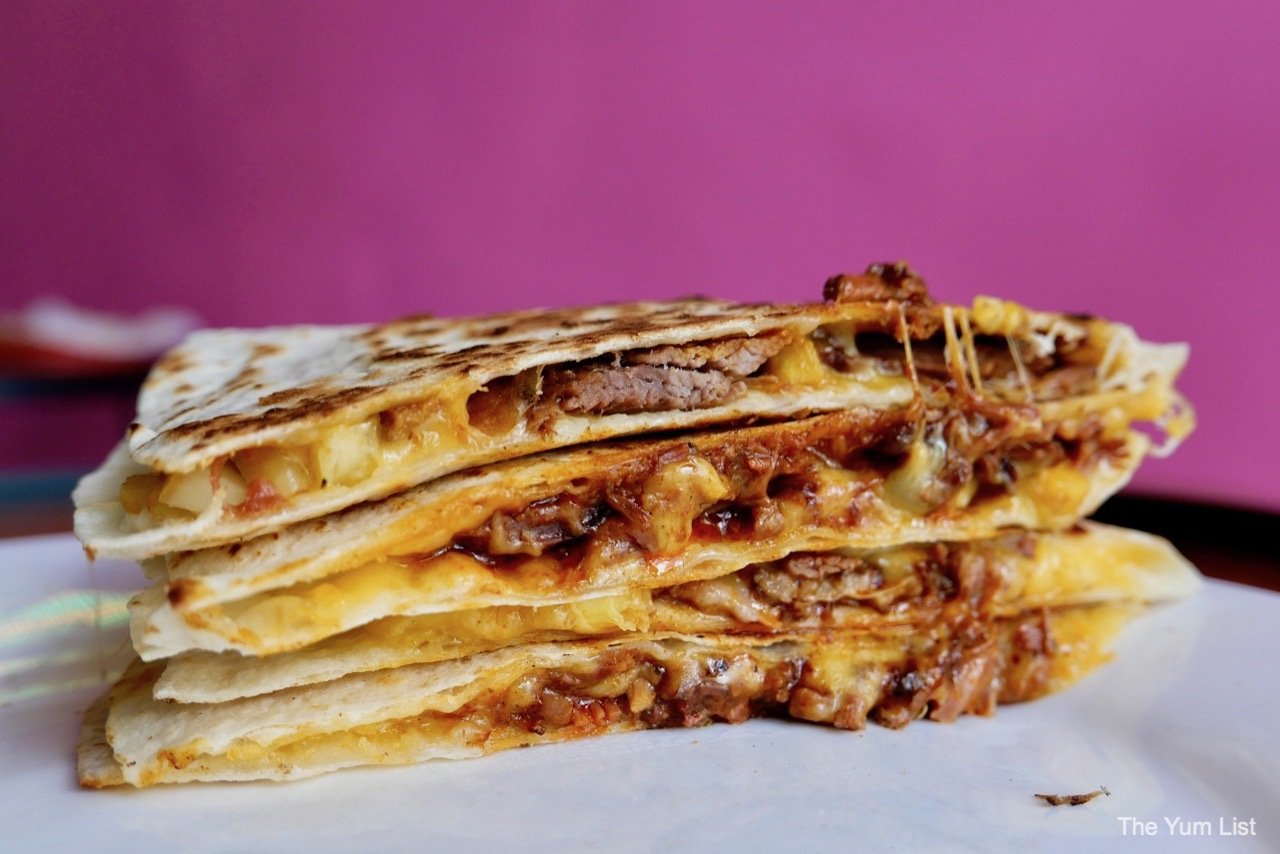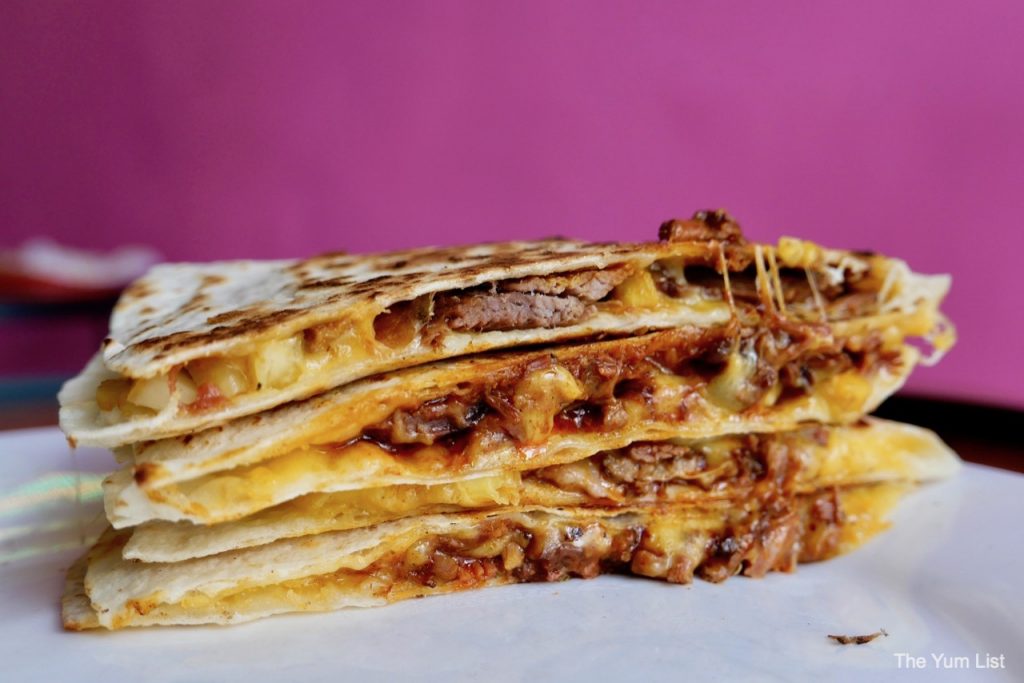 Burritos
Topside beef slow-cooked with spices is robust with smoky tomato flavours and can be had as a burrito or a bowl in Abuela's Pulled Beef Barbacoa (RM23 – bowl, RM20 – burrito). Both come drizzled with Órale's garlic aioli, just one is wrapped in a tortilla and the other is minus the carbs in a bowl. The burrito comes stuffed with lime brown rice, black beans, shredded cabbage and sour cream. Just as I'm thinking something is missing from the seasoning, Timothy hands over a bottle of house-made "bum burner" hot sauce. "This is what they fuel NASA's rockets with," he declares.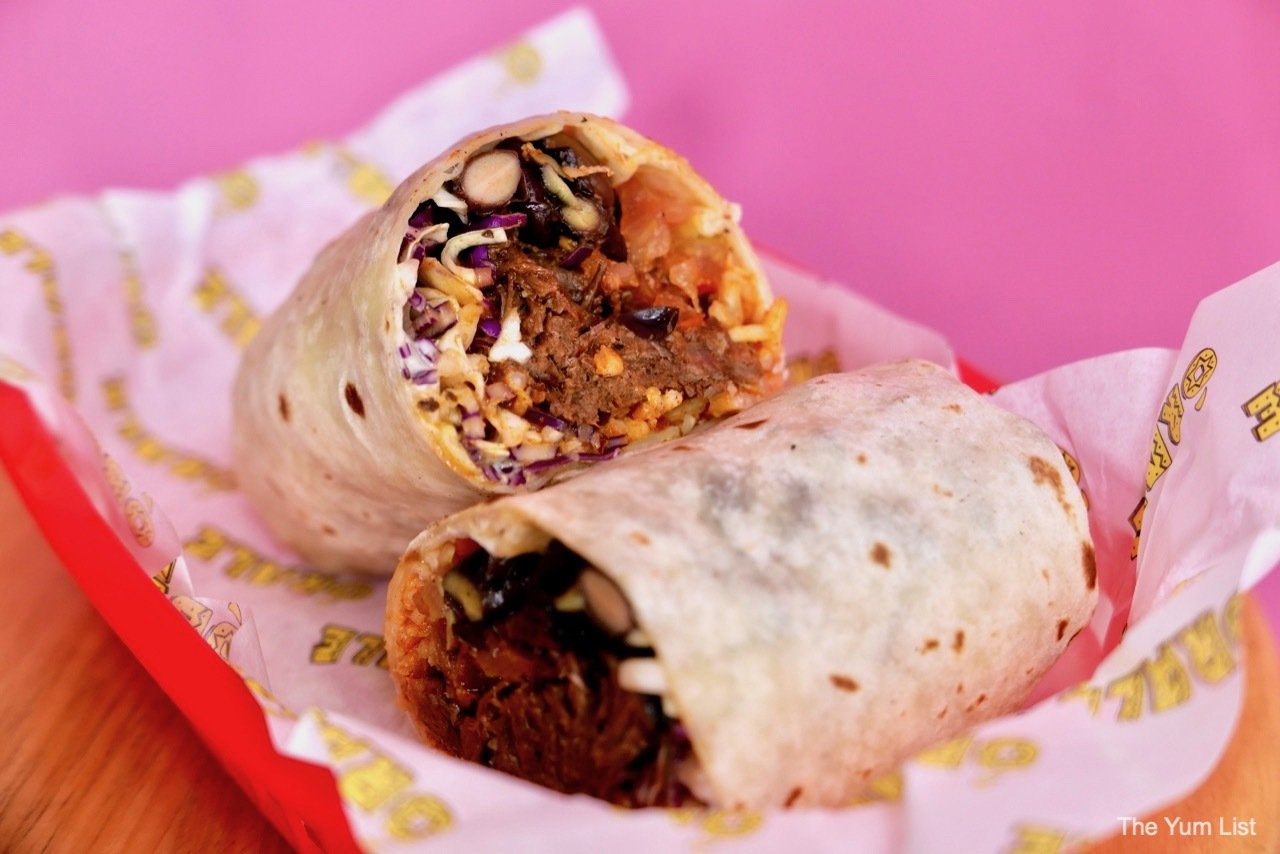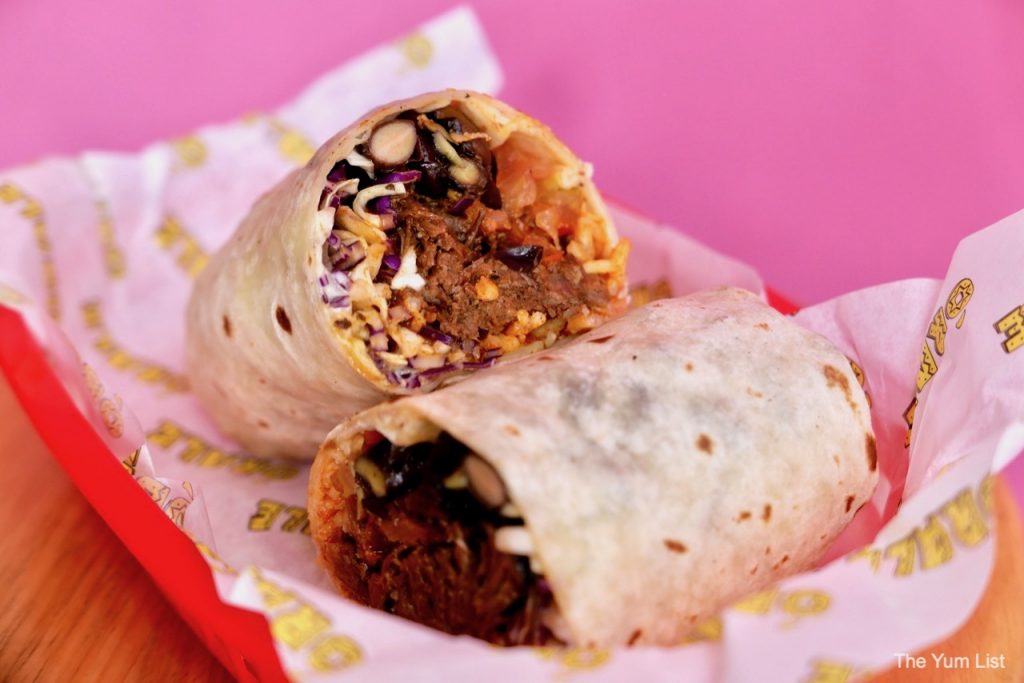 Tacos
From the sea, Órale presents their best-selling Chilli Cal Pescado Taco (RM16). Grilled fish marinated in a chilli-lime sauce combines with tangy slaw, pickled onions and pineapple salsa. I enjoy the crunch from the purple cabbage and piquancy from the salsa de piña.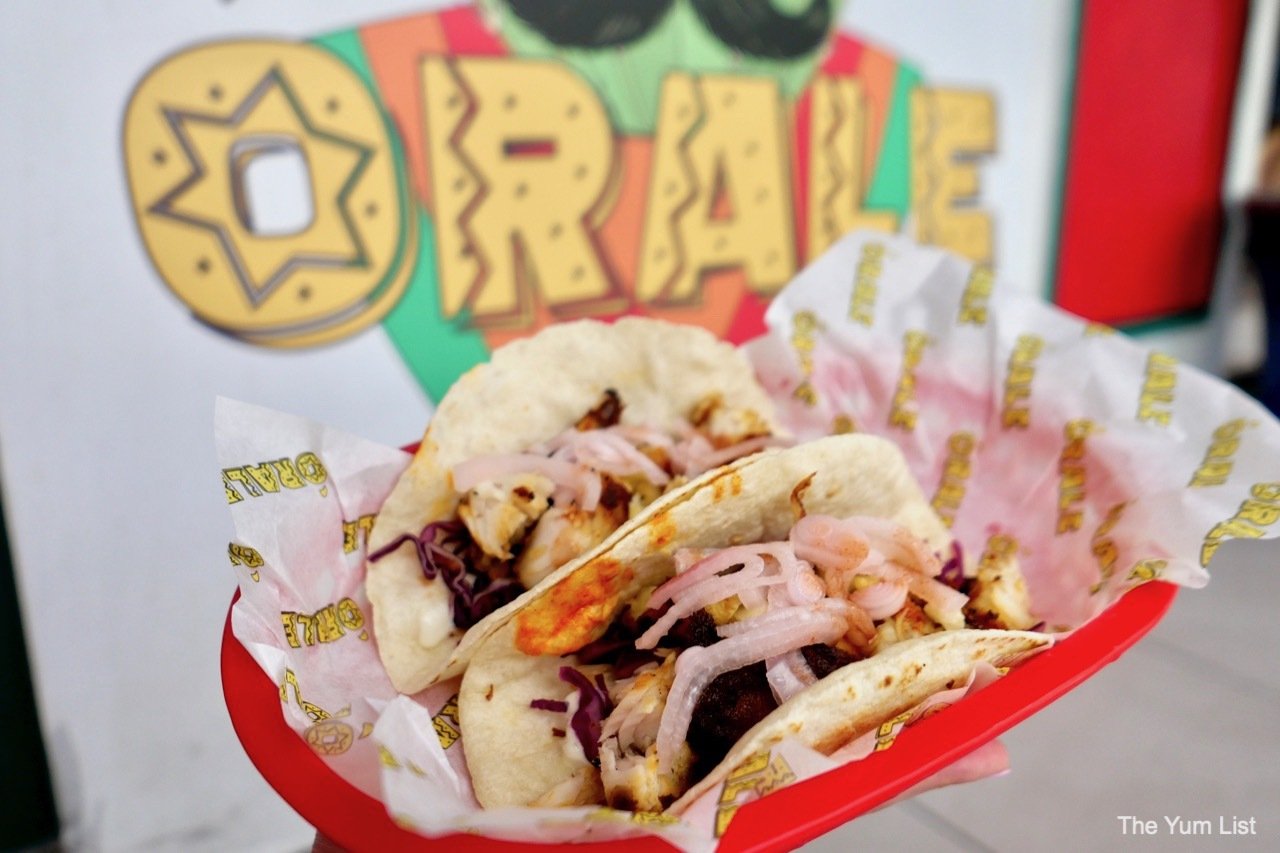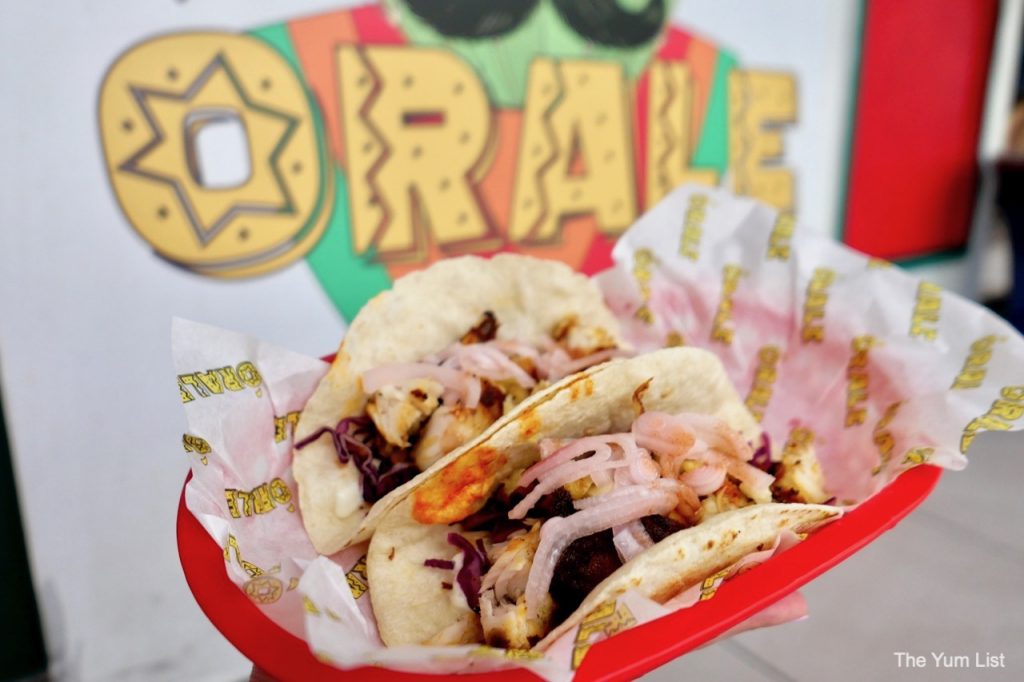 Lastly, a vegetarian choice is found in the Calabaza Taco (RM 12). Órale's own recipe for pumpkin cooked with tomato puree comes with jalapeños, sweet corn, and garlic aioli in a duo of soft shell tacos. I'm glad there's a meat-free choice but I think there is room for improvement in this recipe.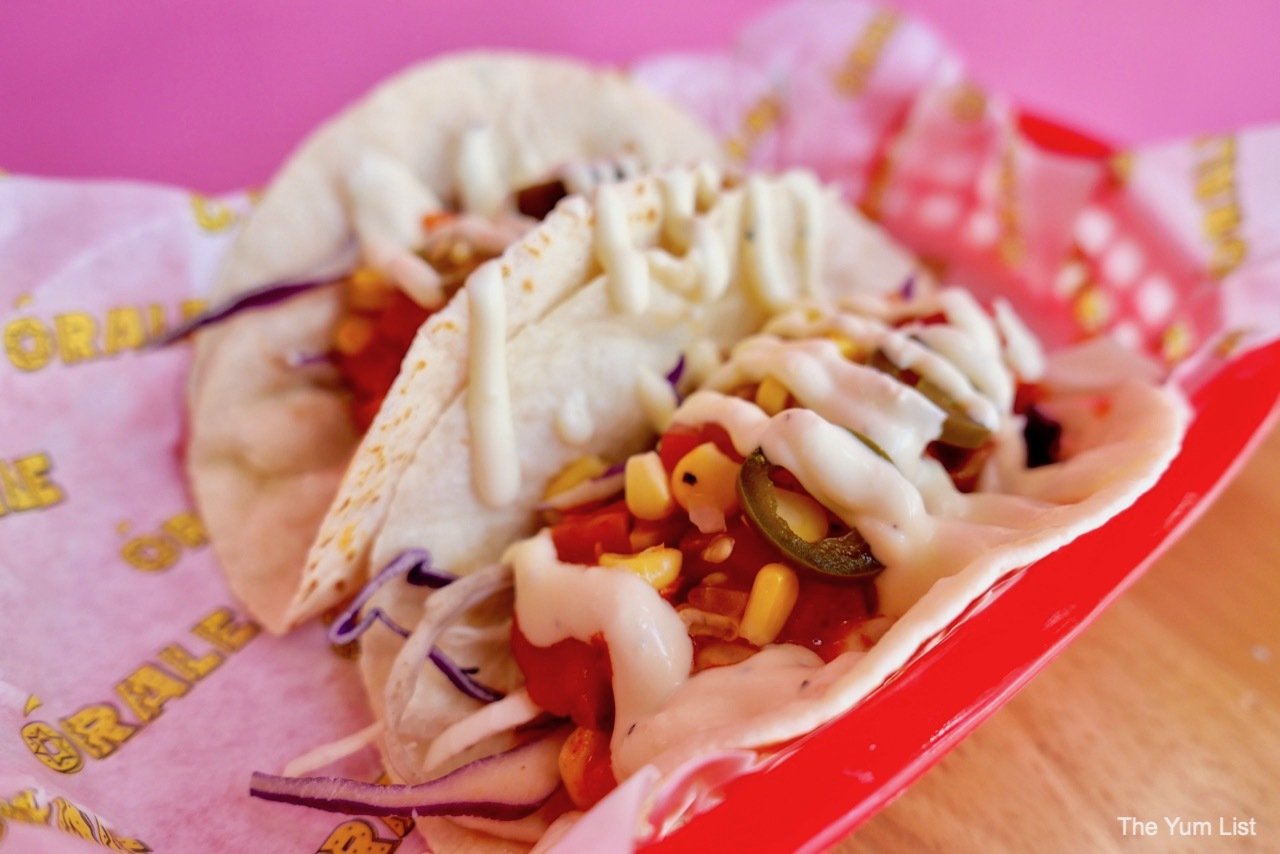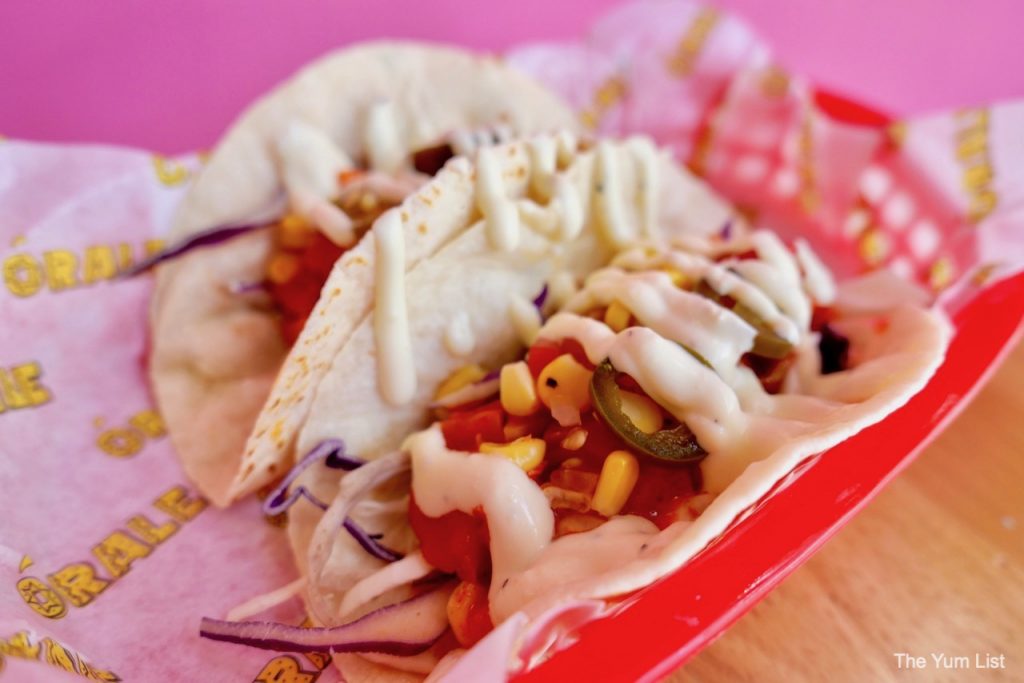 Drinks
Popular Mexican soft drinks, Jarritos (RM 10), come in lime, mandarin, guava and pineapple flavours. Meaning "little jugs" in Spanish, it's a nod to the tradition of fruit-flavoured waters that were once stored in clay jugs to keep them cool. They're sweet and wash down that extra splash of "bum burner" hot sauce with ease.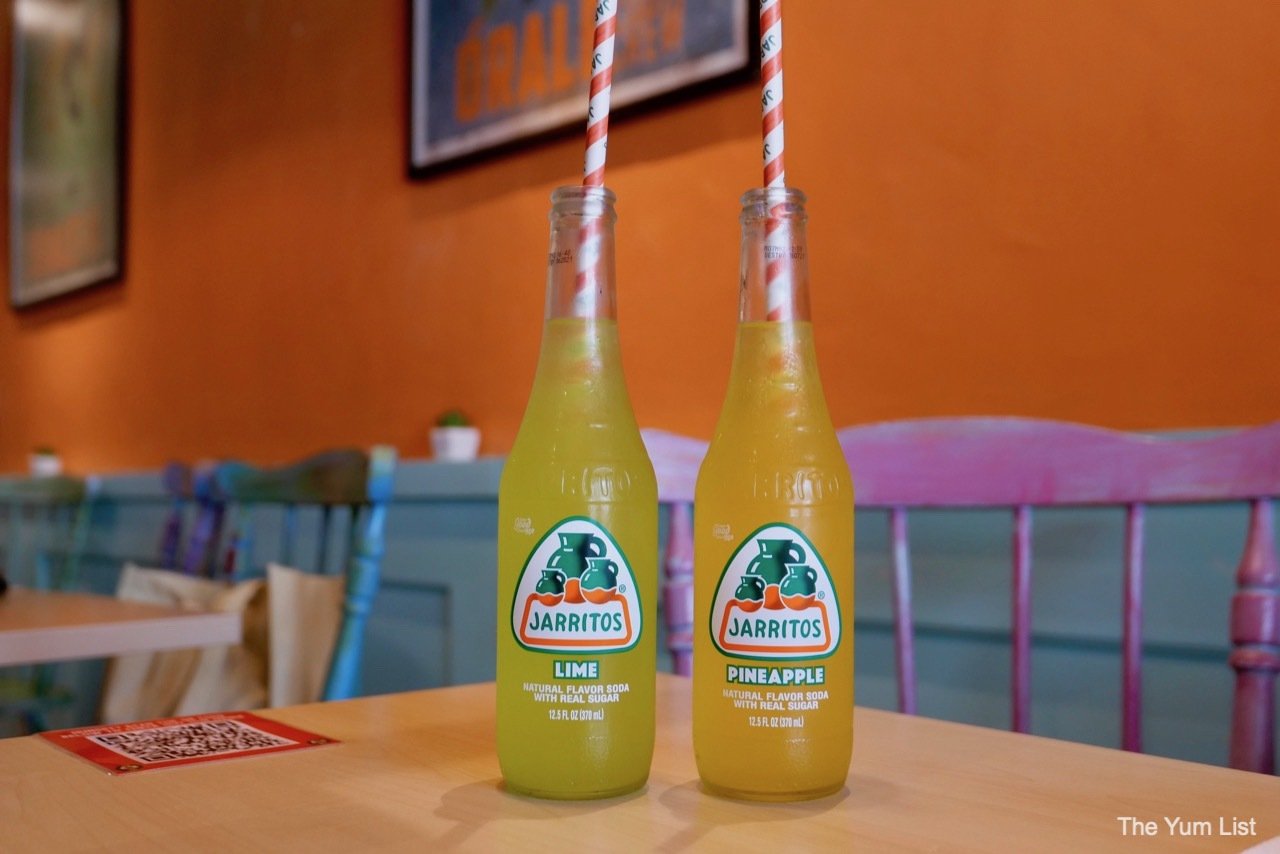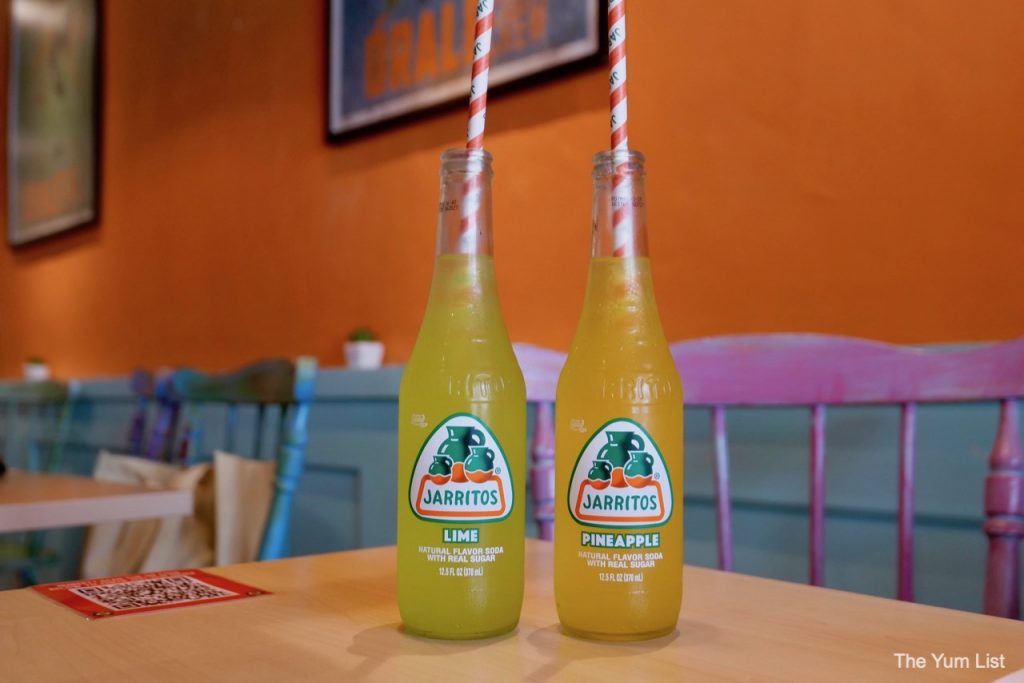 Reasons to visit Órale: colourful setting; value-for-money portions; must order the chickchanga and the cordero quesadilla.
Órale – Mexican-inspired Street Food
28G, Jalan SS 21/58, Damansara Utama,
Petaling Jaya, 47400 Selangor, Malaysia
+6 0126784226
www.facebook.com/oraleuptown
Órale Opening Hours
Sun-Mon 12 PM – 8 PM
Find more Latin American restaurants in KL here, and stay up to date with the latest food and beverage happenings in KL here and here.