Sagar Restaurant
Monica Tindall
Will the goal of providing a little bit of happiness to every customer, the team at Sagar Restaurant must know that the secret to our hearts is through our stomachs. This fine-dining restaurant specializing in northern Indian cuisine recently delivered a feast to our home. Catering well to those like me who are still avoiding the crowds, they have engaged a multitude of delivery providers (GrabFood, FoodPanda, BeepIT & BungkusIT) and customers can also collect take away.
Clearly, freshly cooked the meal arrived piping hot to our doorstep. If I didn't spend so long taking photos, it could have easily have been plated and served ready to eat without the need for any warming up.
Sagar Restaurant, Northern Indian Cuisine
Appetizers
The appetizers we order make great sharing platters and I could also see them doubling as excellent party food. The Fish Tikka (RM 28) has a tempting char to the edges. Marinated in curd and spices and barbecued in the tandoor, it's well finished off with a squeeze of lime.
An excellent vegetarian choice is the Harabara Kebab (RM 20). These deep-fried patties of minced vegetables, green peas, potatoes and nuts seasoned with traditional herbs and spices sport a crisp coat and dense middle. Each is adorned with a cashew and a sprinkling of green peas.
You know I love my veggies, so it's no surprise the Habra Mail (RM 55), a meat-free choice, is also on my order. If you dine in Sagar, it arrives on a sizzling plate. For food delivery, however, it's been packed into a bundle. Rows of paneer tikka, soy-meat tikka and vegetarian prawn (soy based) are best dipped in the mint sauce and eaten with the pickle companions. While the seasoning is well-balanced and every bite full of flavour, I am not a fan of processed meat substitutes; I'd much rather real veggies be used.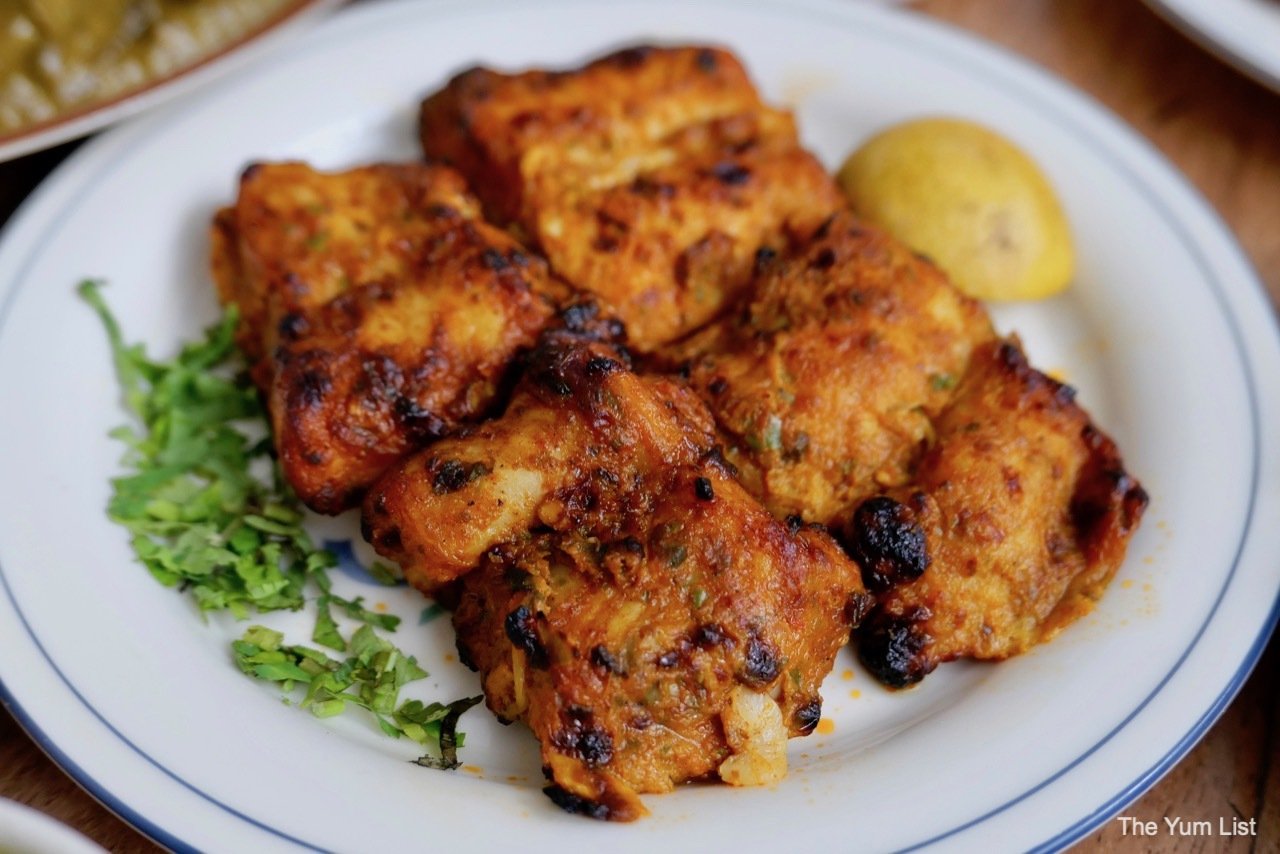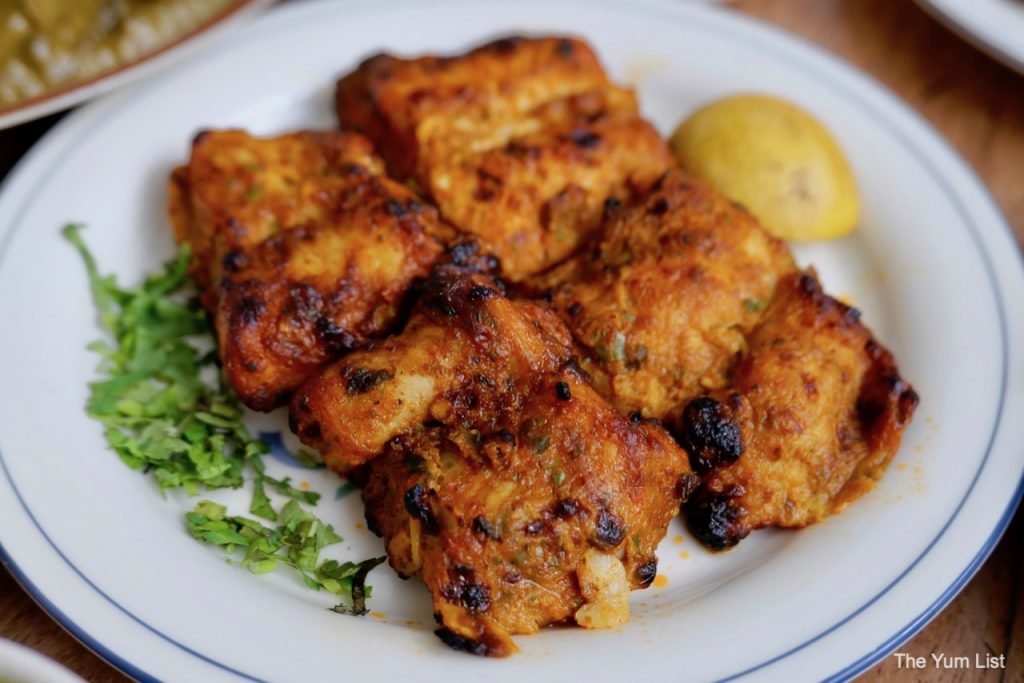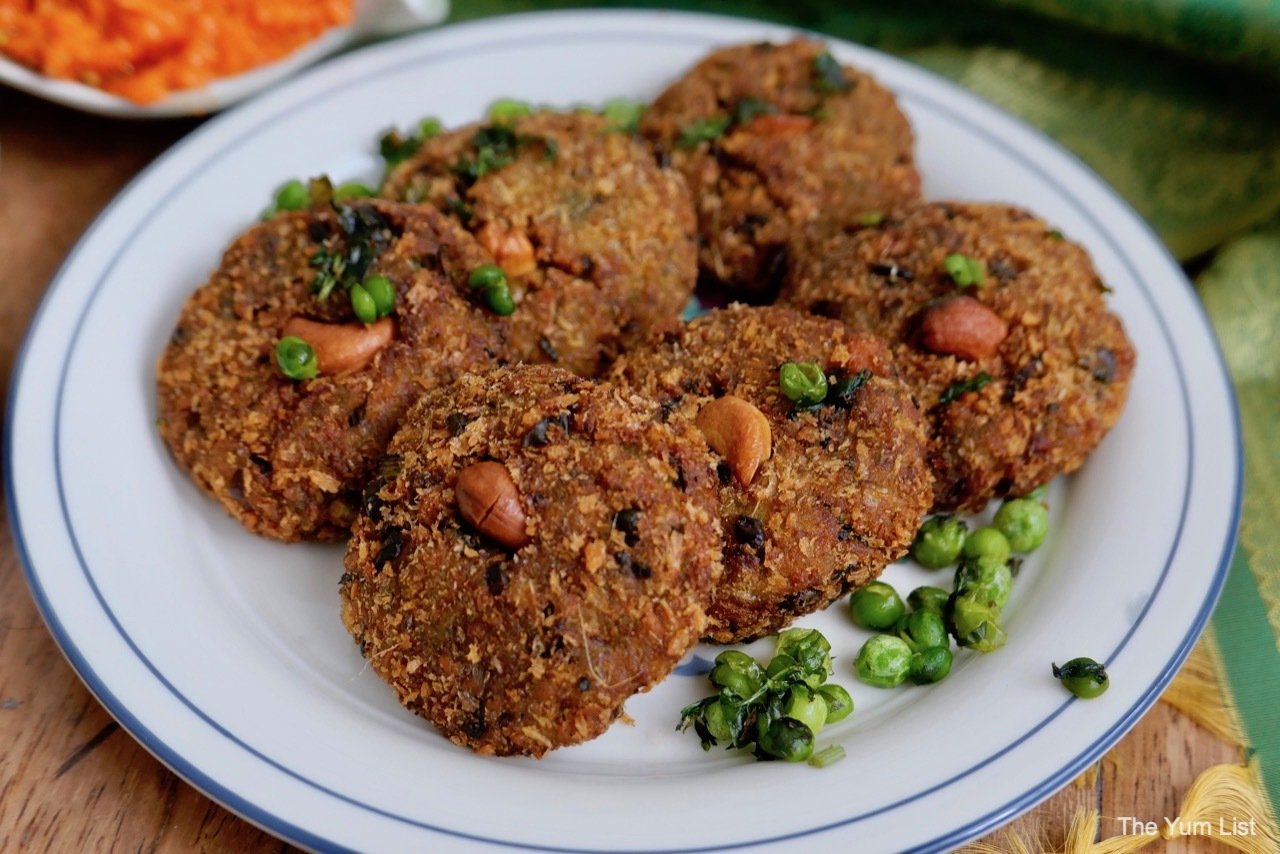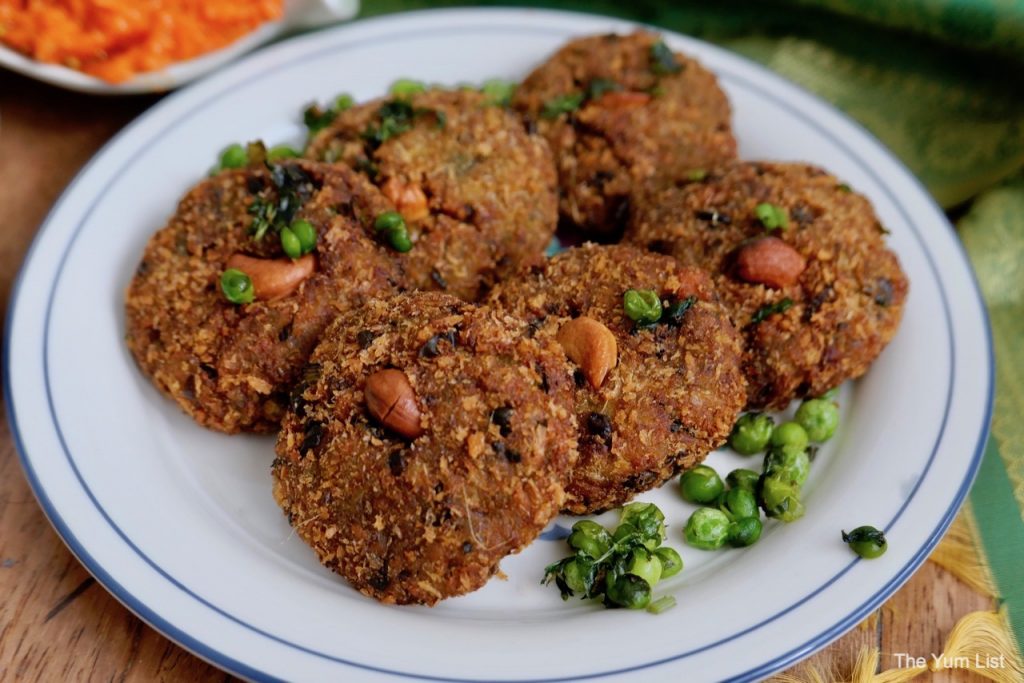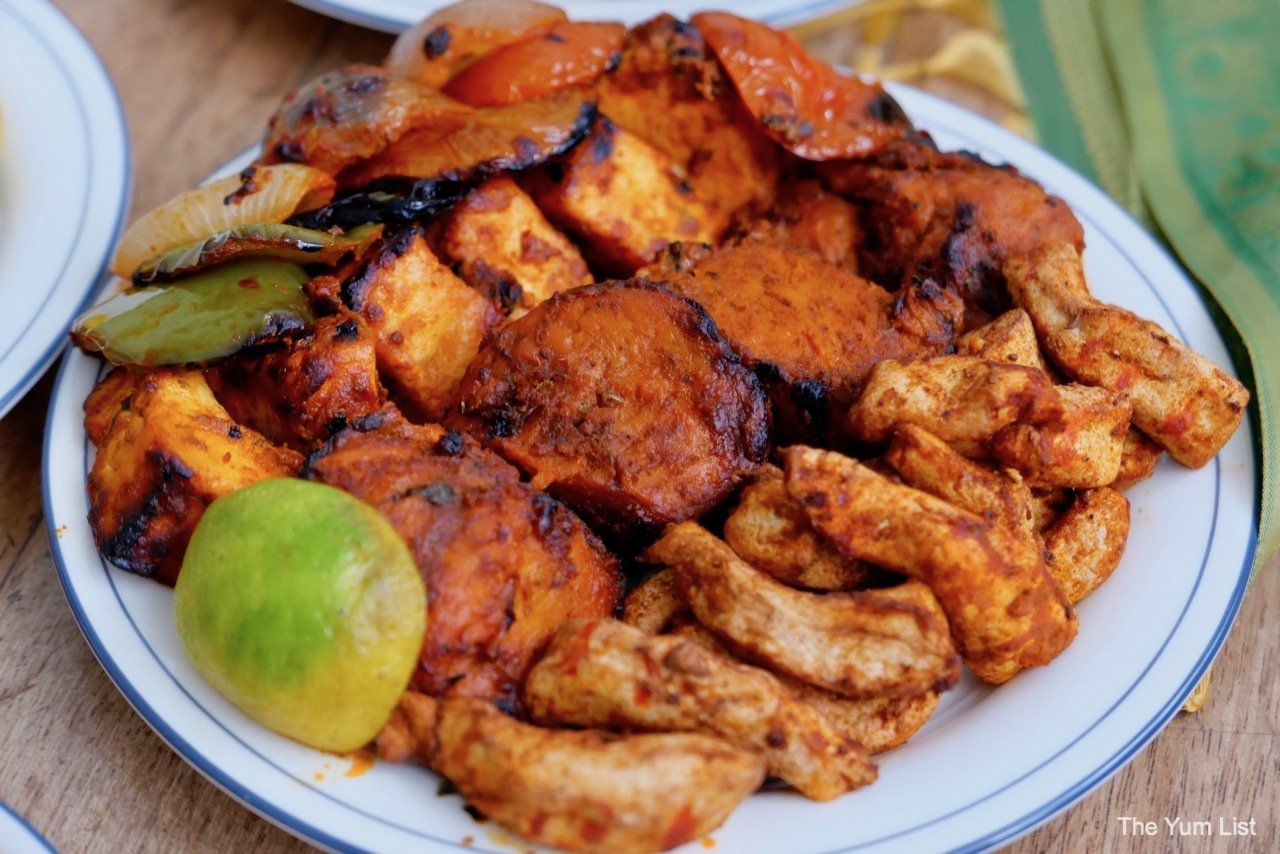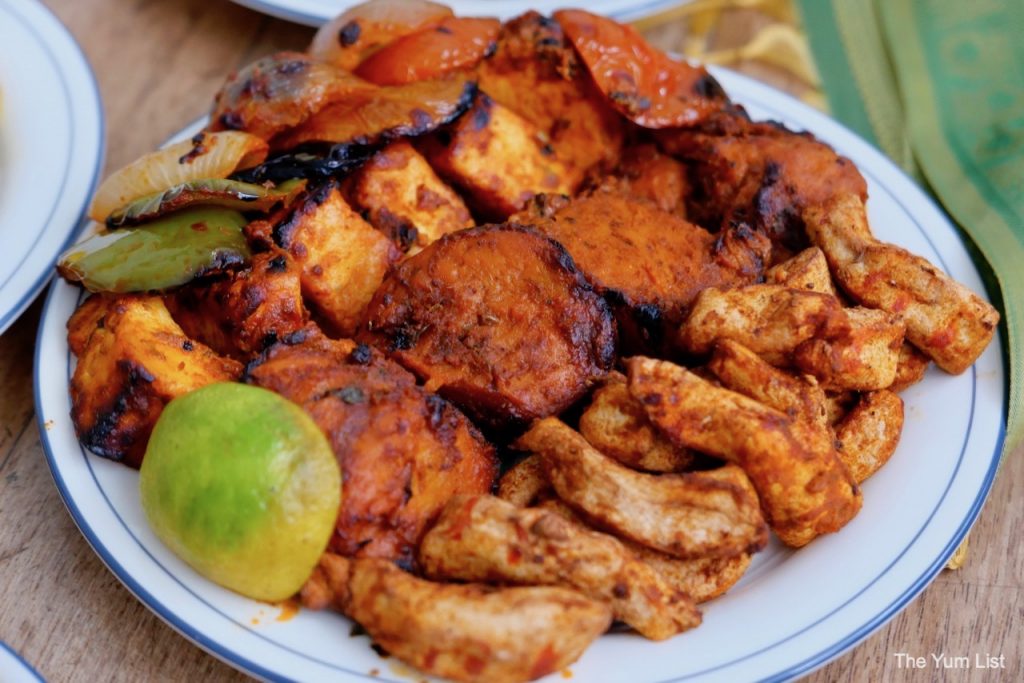 Sagar Restaurant Menu – Mains
Mains are saucy and delicious and you'd be well advised to order plenty of bread to soak up every last drop. The all-time favourite, Murg Makhanwala (Butter Chicken, RM 32) is bountiful in a deliciously velvety sauce. It's clear to see why it's Sagar's best seller. Juicy boneless chicken pieces are generously coated in a rich butter and tomato gravy. This is fantastic with chapati.
Another popular main is Mutton Rogan Josh (RM 28). This Indian lamb curry originating from the Kashmiri province is a boneless preparation that has been slow-cooked in a complex mix of herbs and spices. Sitting in a luscious pond of tomato, onion, ginger and garlic sauce, it's a perfect match for naan.
Mah Makhani (RM 20) presents a further meat-free alternative. Again, rich, creamy and buttery, it begs to be mopped up with bread. These whole black lentils have been simmered on low heat softening the pulses and infusing the seasoning.
One of hubby's top picks (mine too), the Palak Paneer (RM 24) features house-made cottage cheese. The tender cubes are stewed in a nutty and fragrant spinach cream.
A new recipe for me, the Pudina Gobi Chatpati (RM 21), also scores high in this meal. I'm very fond of the mint and ginger in the seasoning. It's a fresh bite in between the heavier curries.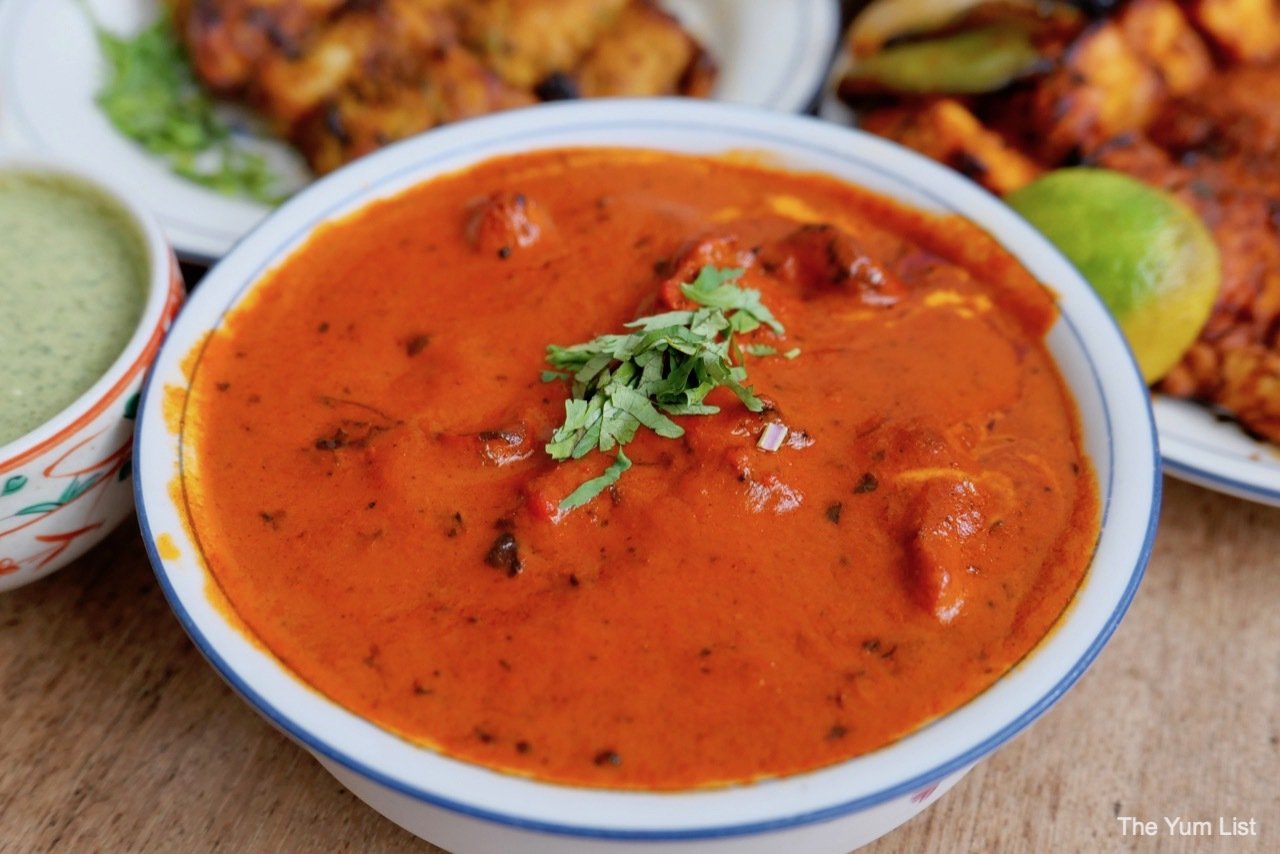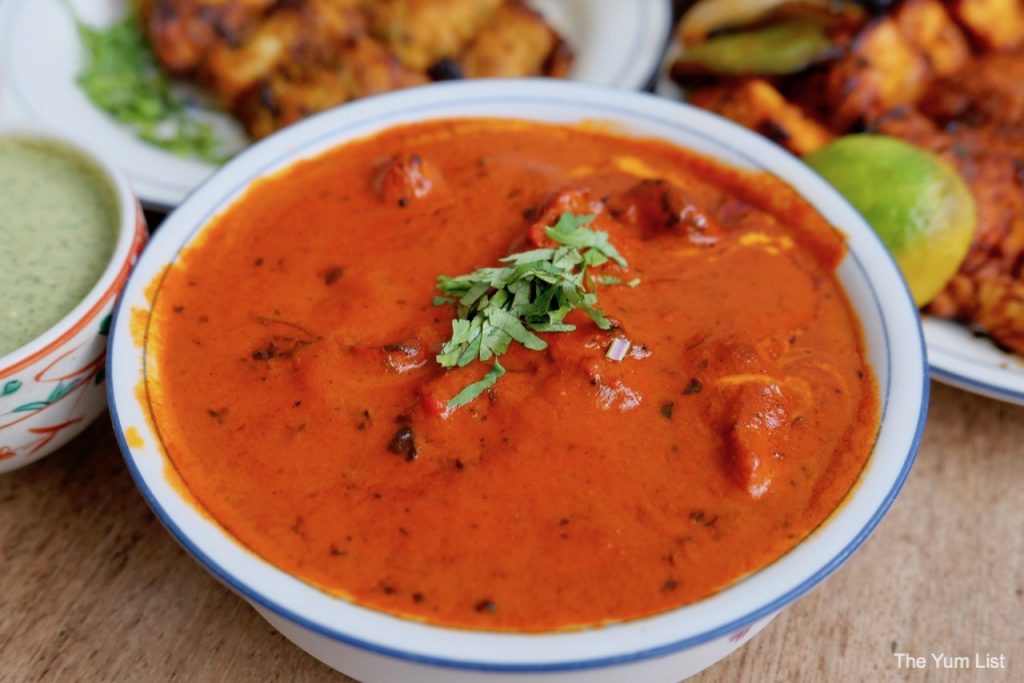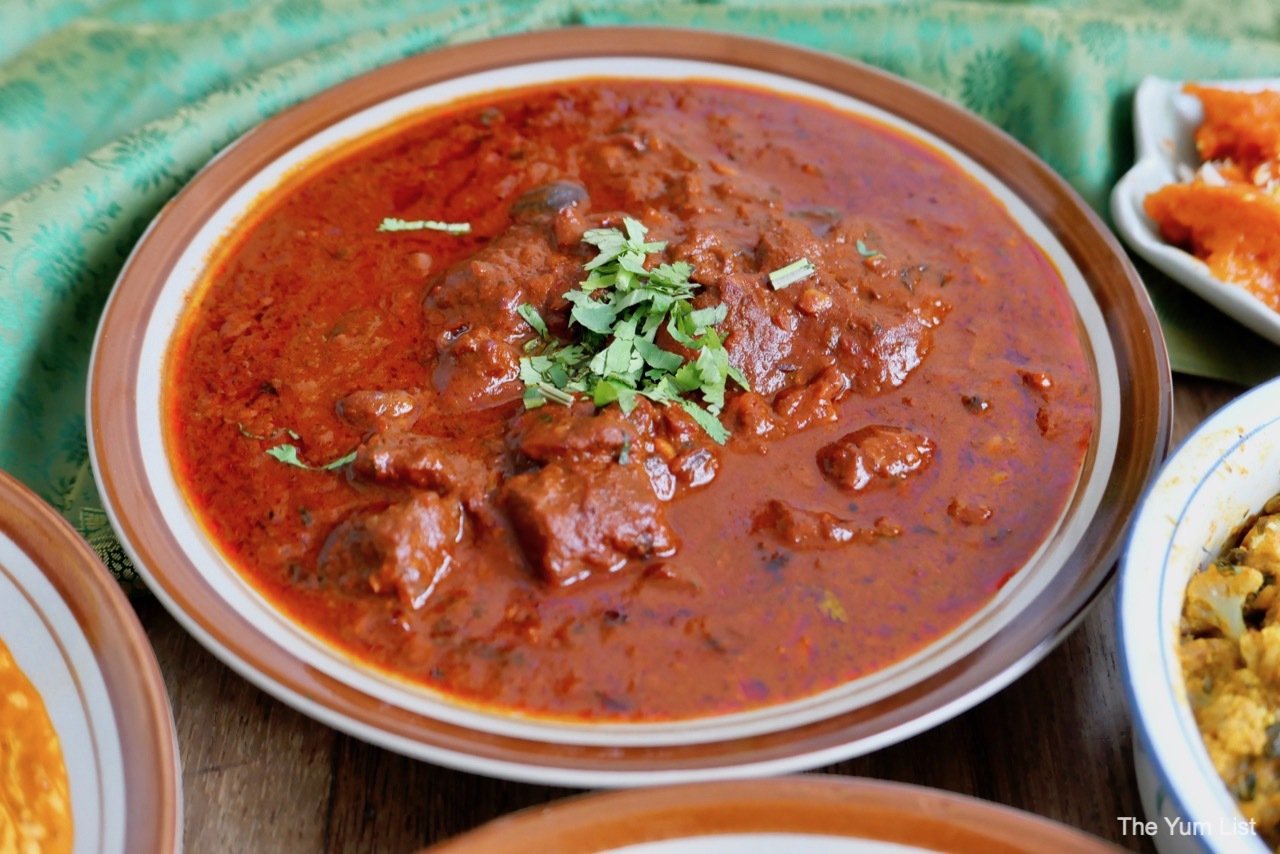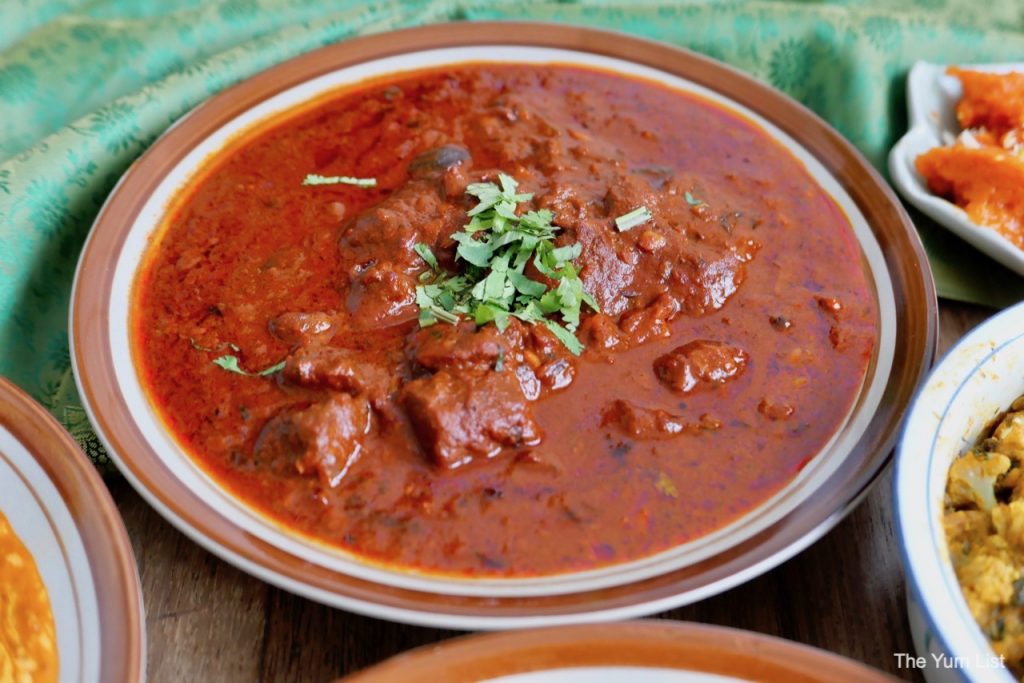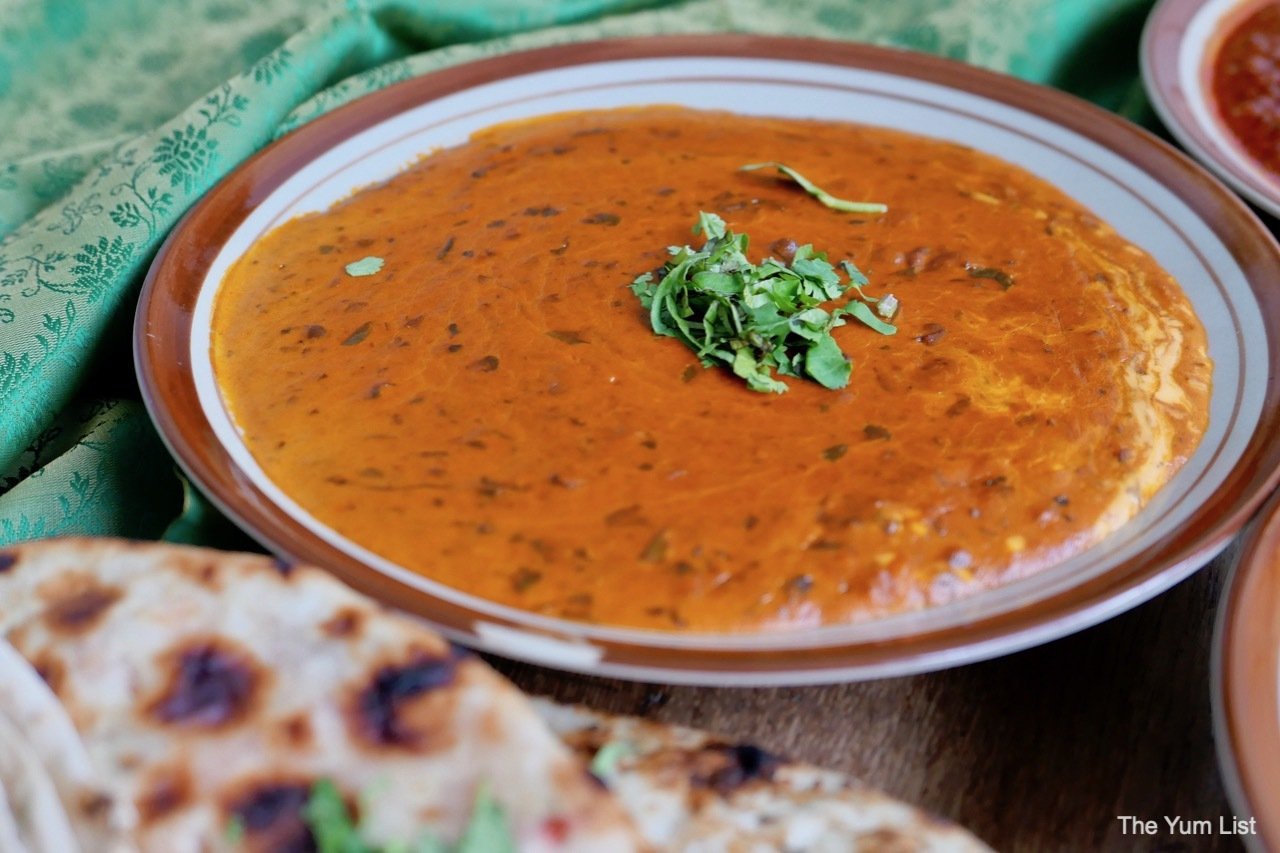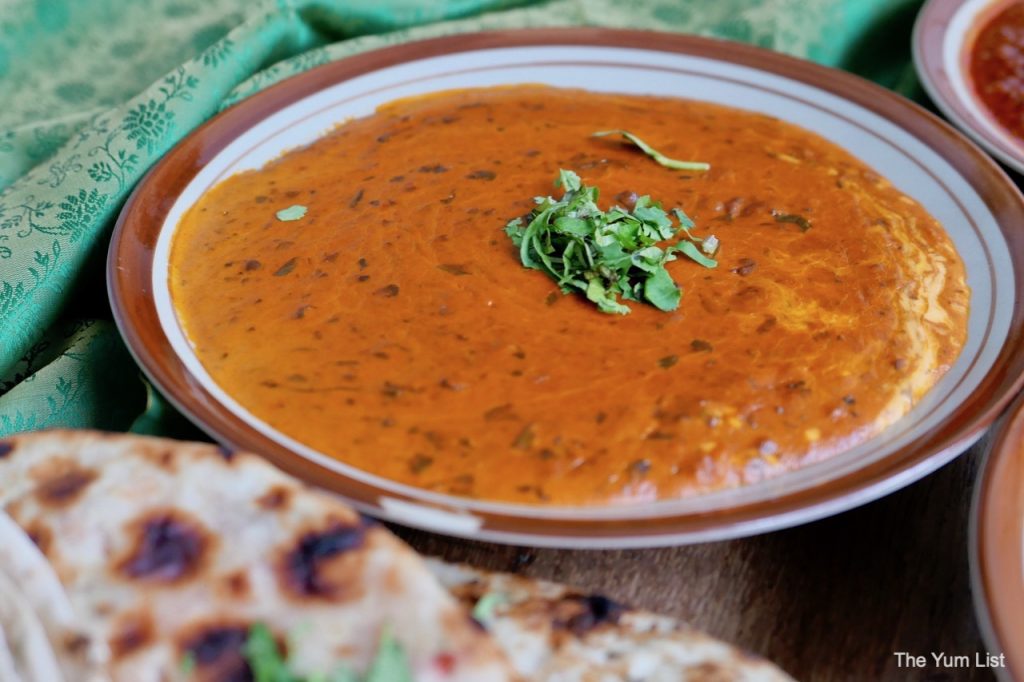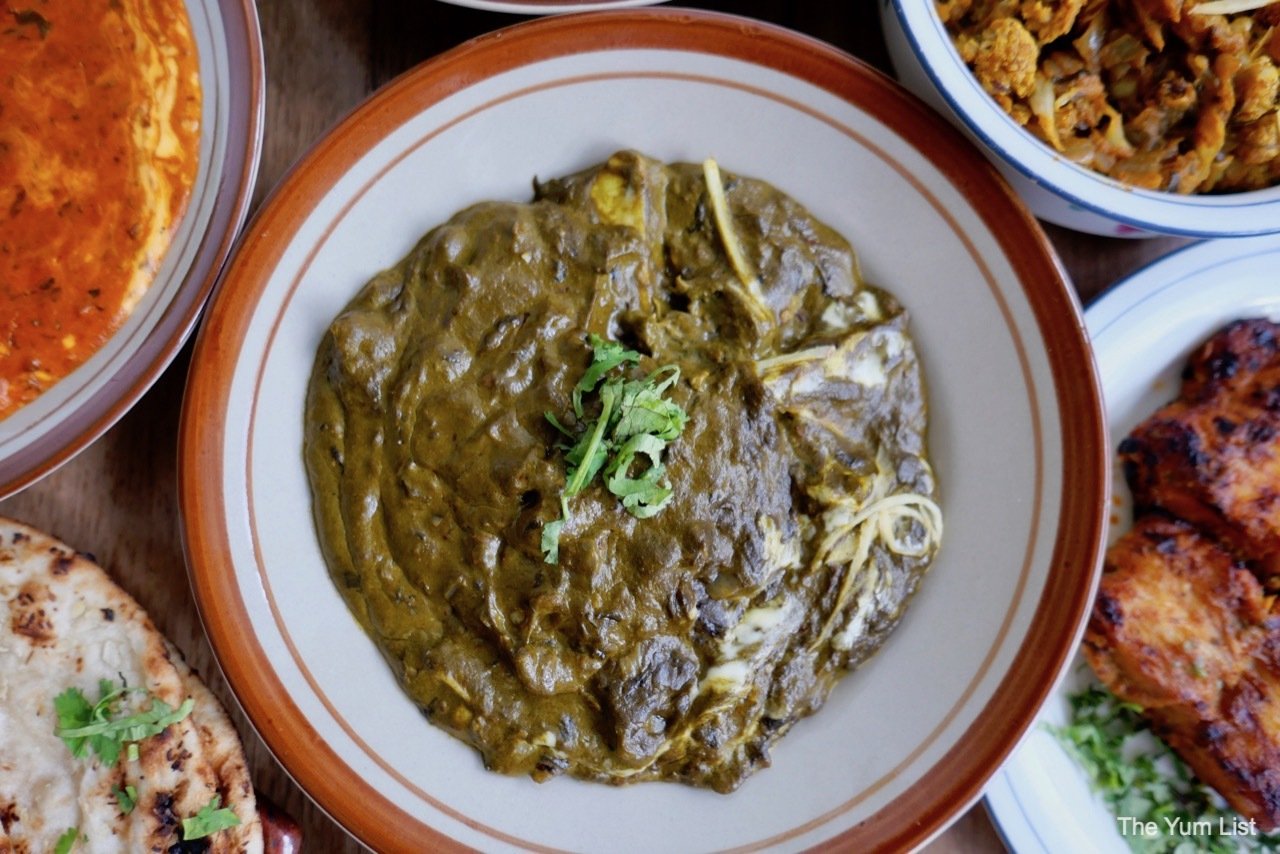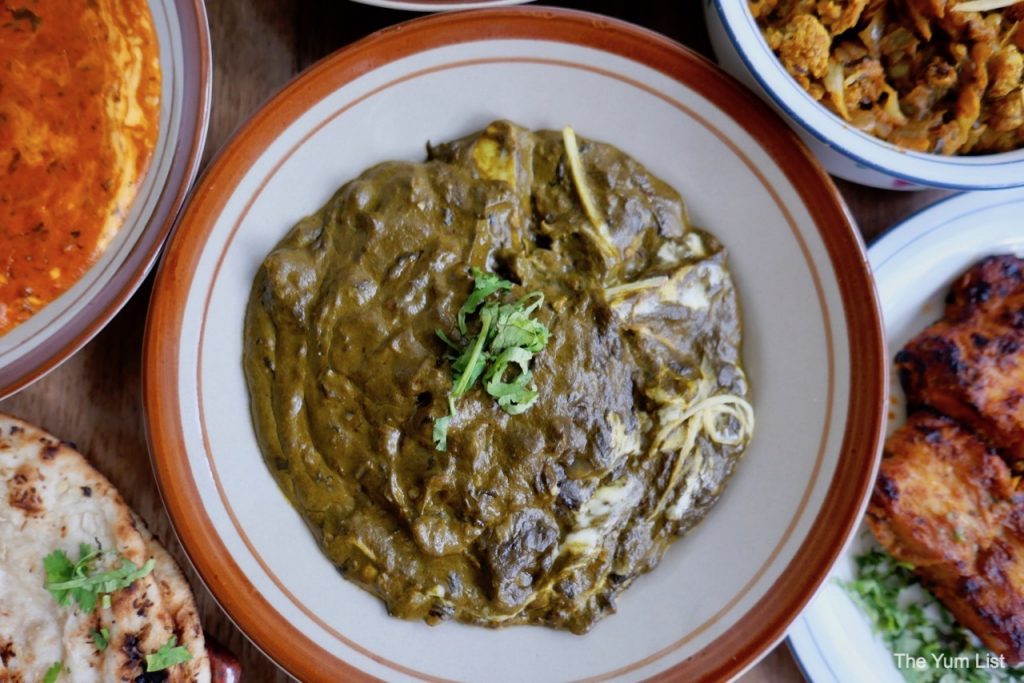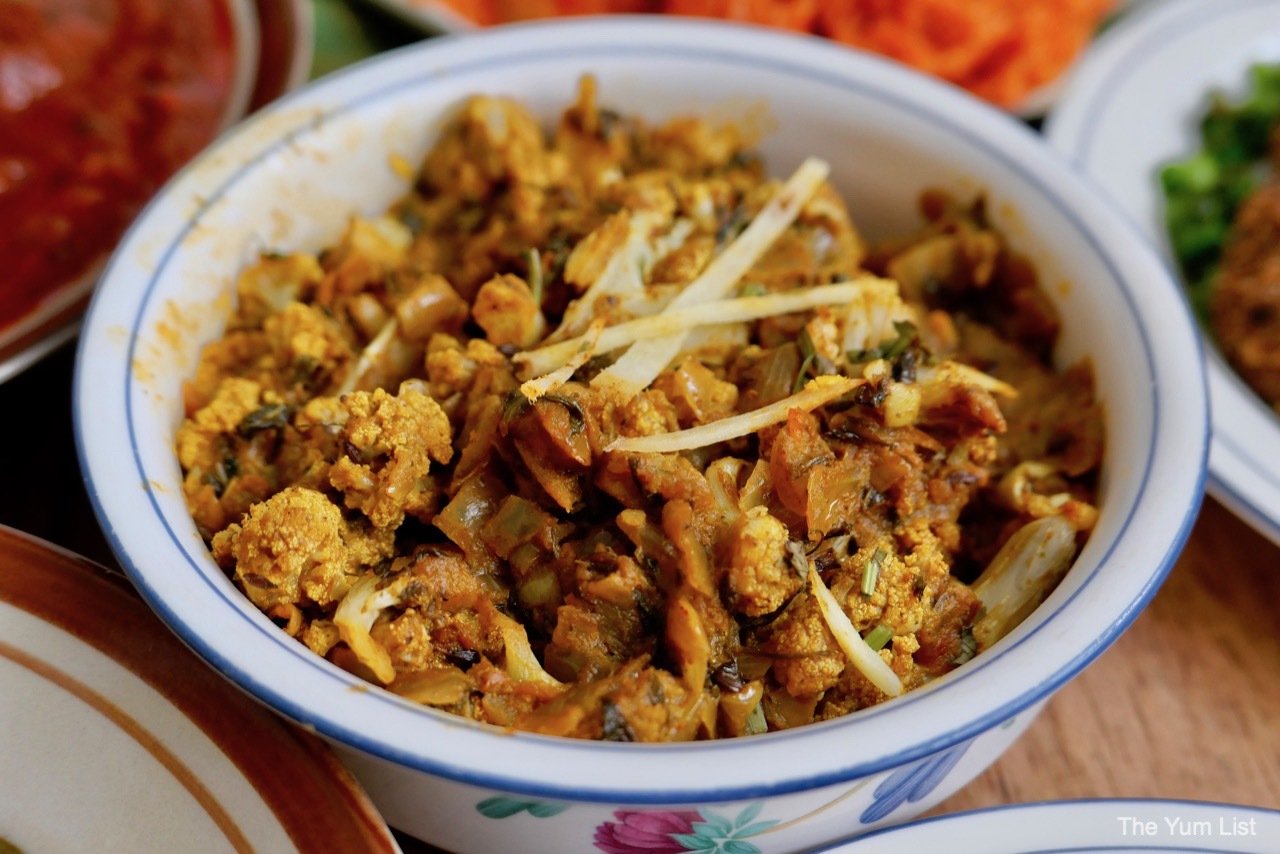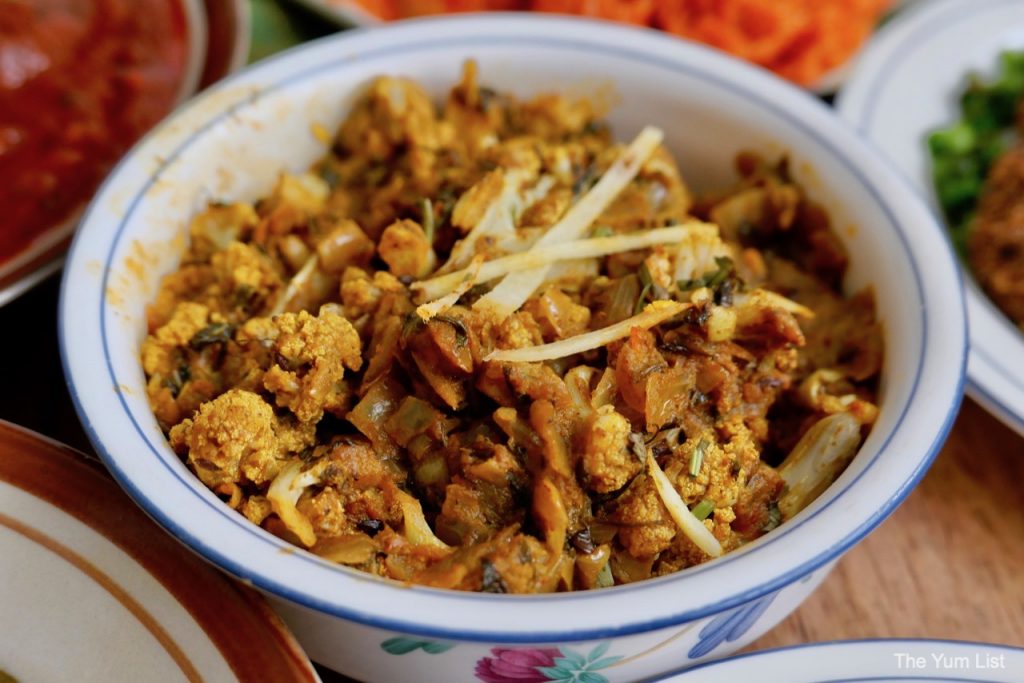 Bread and Rice
What would an Indian feast be without biryani? On this round, we're dining on mutton in the Gosht Biryani (RM 30). Marinated in freshly ground spices with yoghurt, onion, mint, and coriander, the mutton cubes are plentiful amongst lovely long grains of basmati rice. Aromatic and touched with ghee, the recipe is cooked in a dum-style – slow-cooked over low heat with a dough cap sealing in the flavours.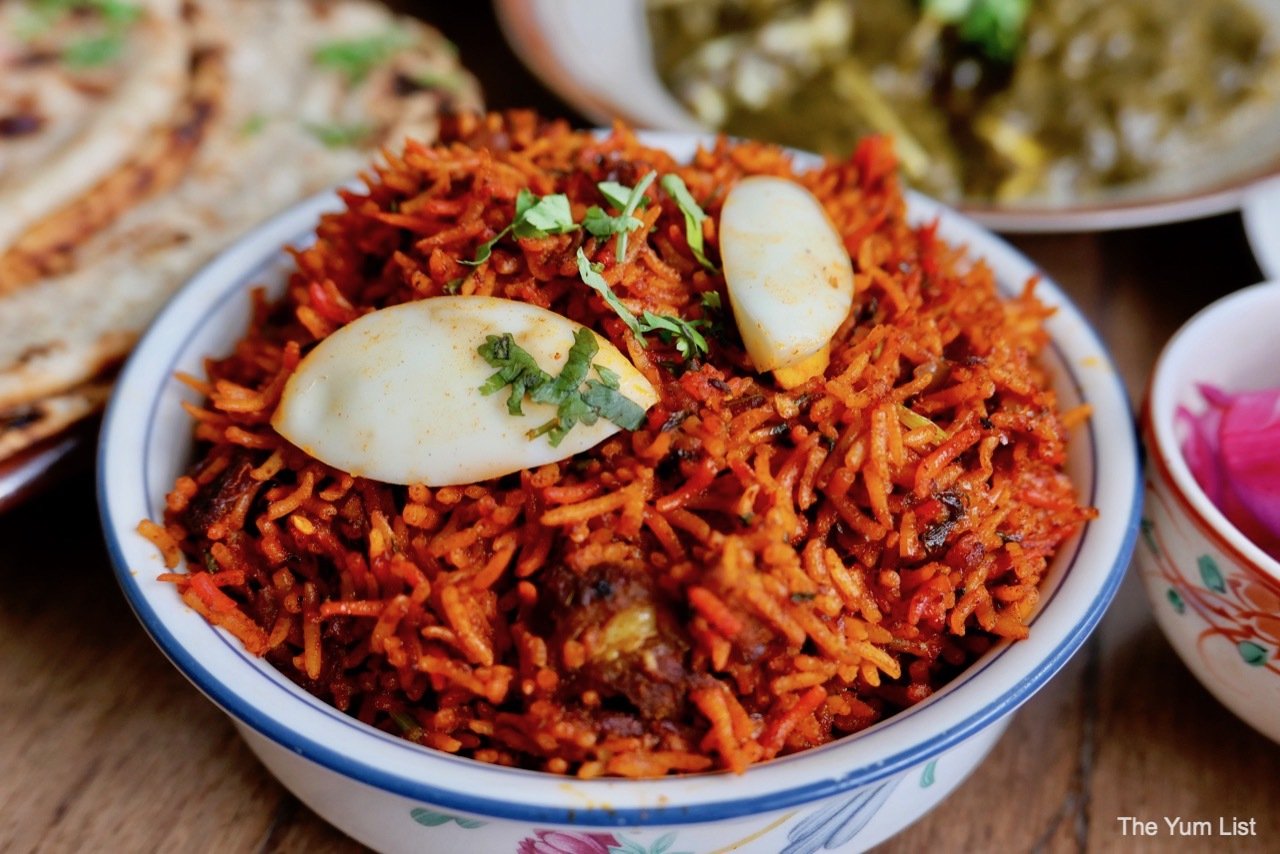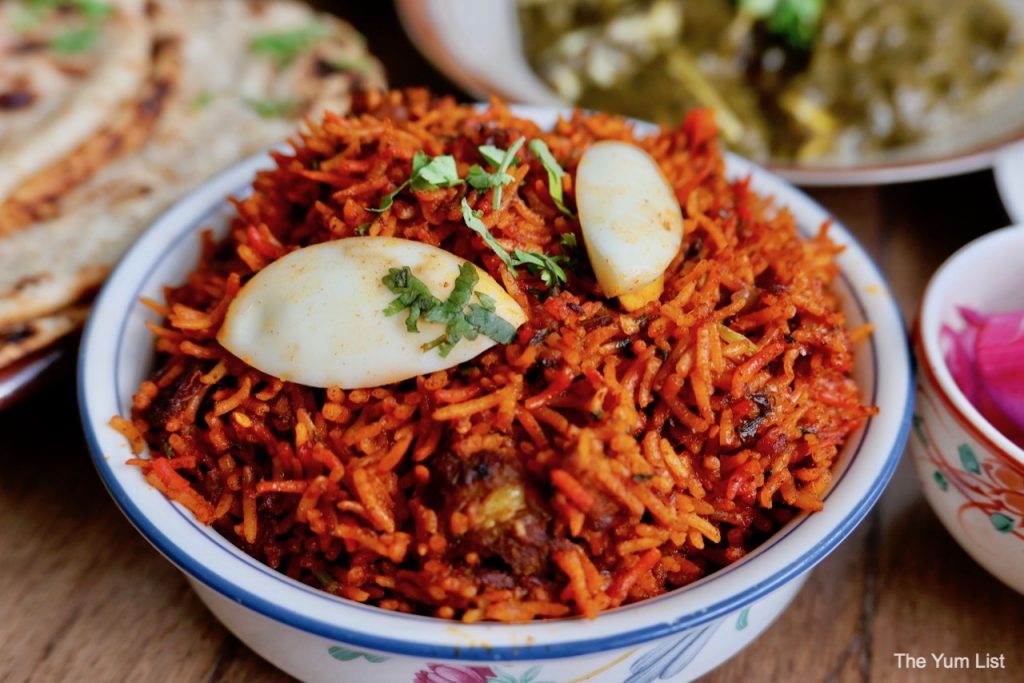 As you'd expect from a restaurant of Sagar's standing, bread is made from scratch in-house. We put Chapati (RM 4), Garlic Naan (RM 8) and Kashmiri Naan (RM 14) to good use mopping up gravies from the mains. The former is a flat, whole-wheat bread cooked on a hot plate. The latter two are hot from the tandoor oven; one topped with chopped garlic and the other stuffed with dry fruits and cottage cheese.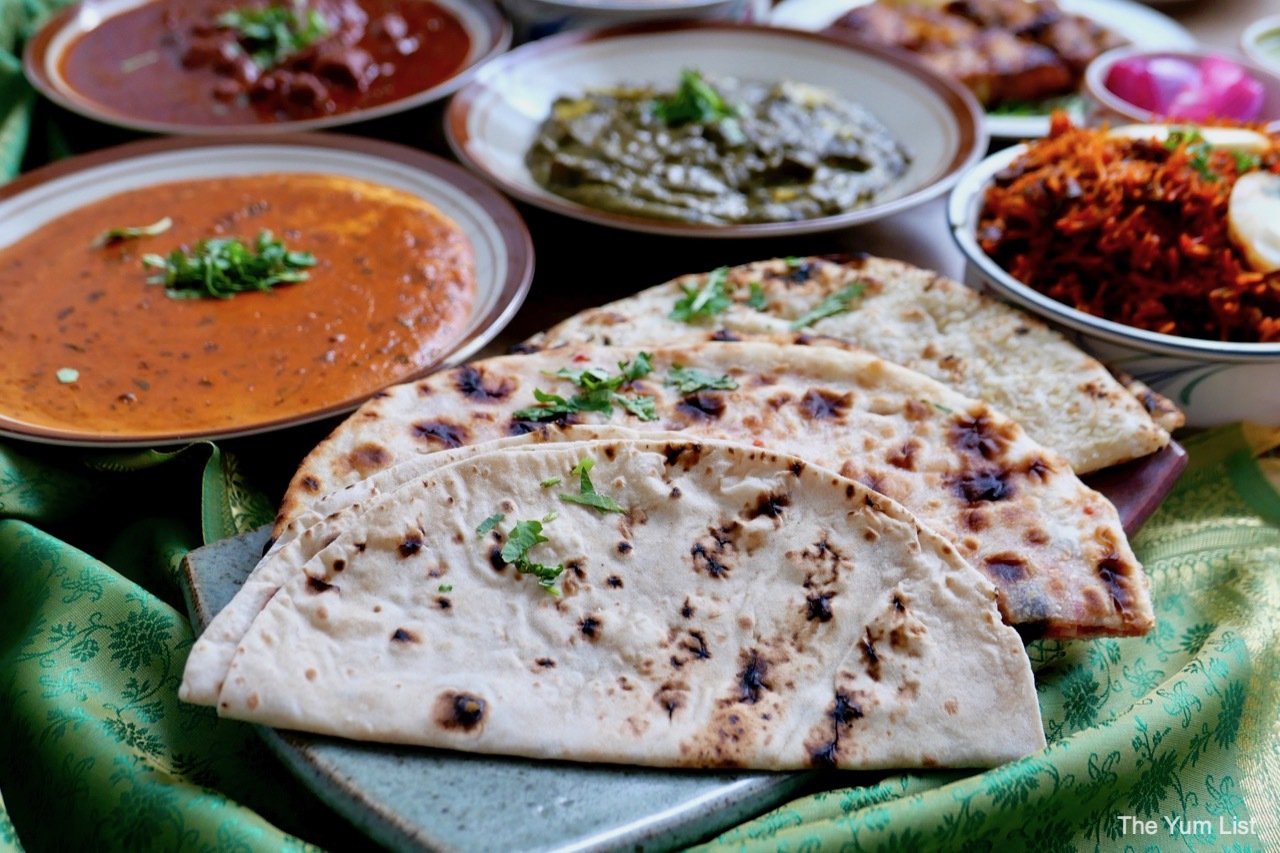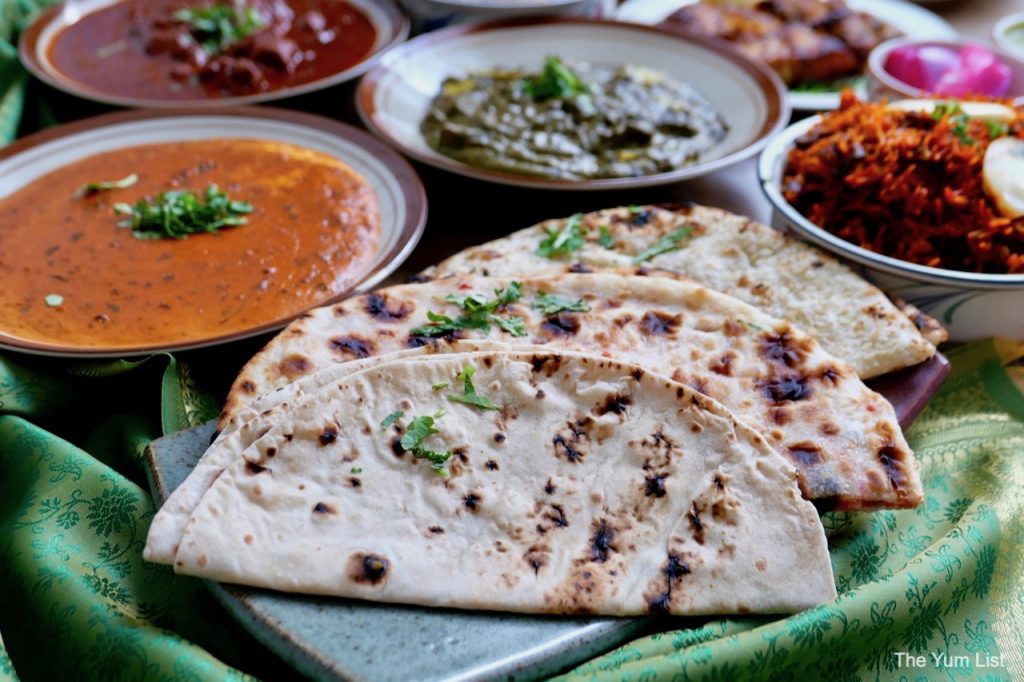 Dessert
It's always nice to conclude with a little dessert after a generously spiced meal. The vibrant Gajar Ka Halwa (RM 12) from Sagar Restaurant is both eye-catching and pleasing to the palate. Hailing from the Indian subcontinent, it's made with red carrots mixed with fresh milk and khoya (milk-based paste). Sagar tops it with a glazed cherry and chopped almonds and pistachios. Mildly sweet, it satisfies our sugar cravings without feeling cloying.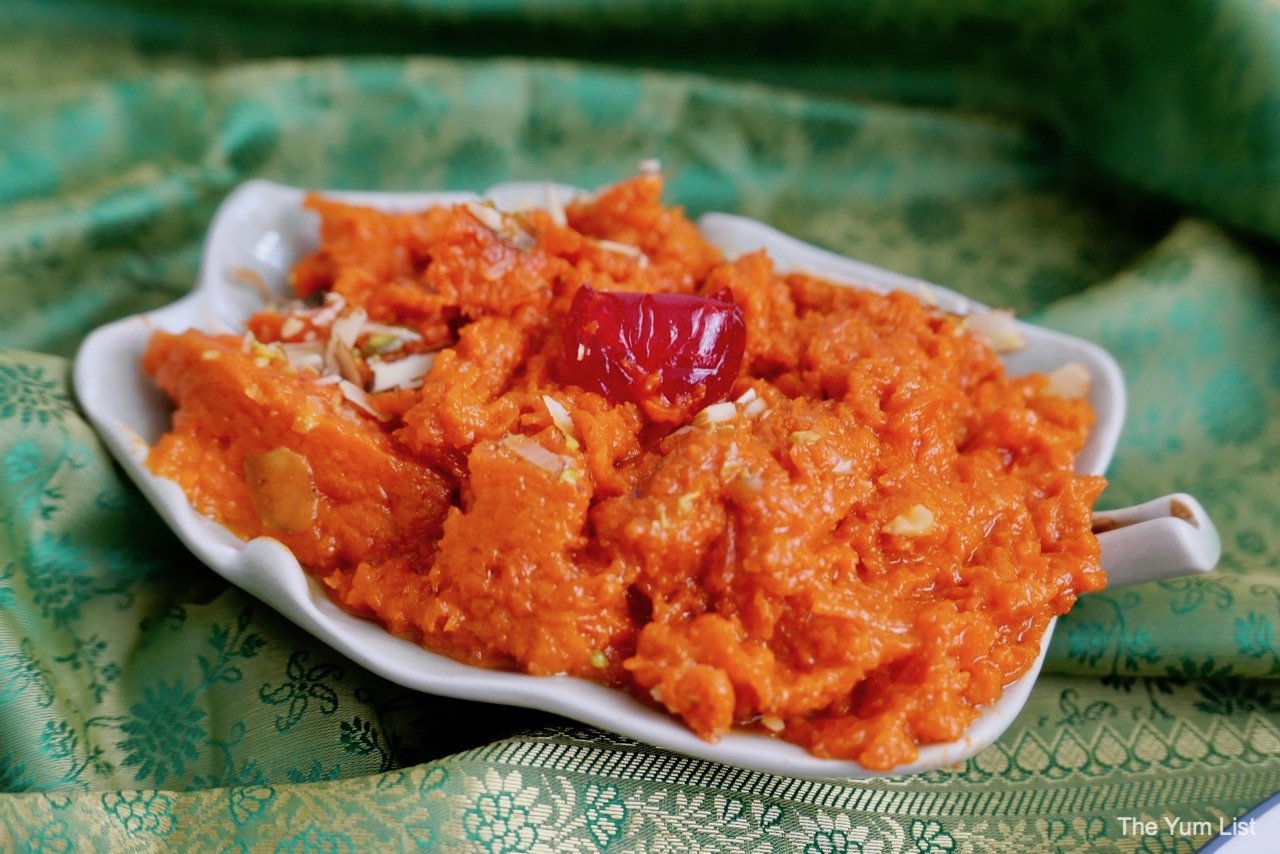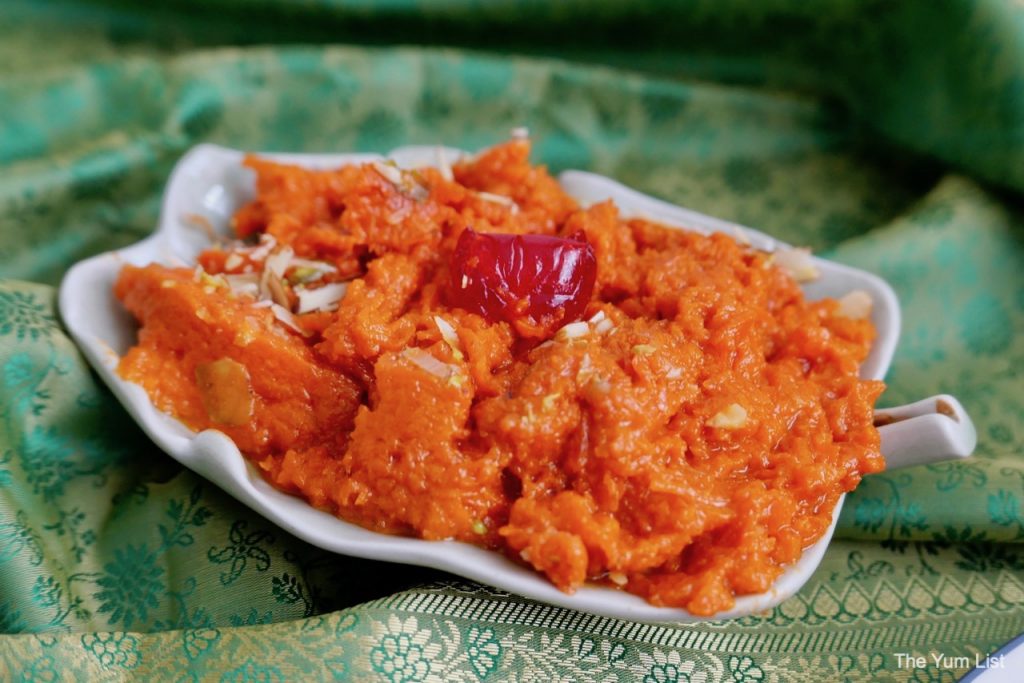 Reasons to order from Sagar Restaurant: fresh, flavourful northern Indian cuisine; must order the Palak Paneer, Pudina Gobi Chatpati, Murg Makhanwala and Harabara Kebabs.
Sagar Restaurant
4, Lorong Maarof, Bangsar
59000, Kuala Lumpur, Malaysia
+6 03-2284 2532
www.facebook.com/Sagar
Sagar Restaurant Opening Hours
Tuesday to Sunday: 11.30 am to 10.30 pm daily
Takeaway and delivery via GrabFood, FoodPanda, BeepIT & BungkusIT
Find more Indian restaurants in Kuala Lumpur here and stay up to date with the latest food and beverage happenings in KL here and here.