The Background @ REXKL
Words: Shaun Humphries Photos: Rich Callahan
What do you get when you combine a 90-year-old knife sharpener, an abandoned school bus that's been converted into a cocktail college, and an eclectic vegetable, food and drink garden? If you guessed a crazy fever dream, you wouldn't be wrong. However, The Background at REXKL is also correct ­– and just happened to be the scene I walked into on a recent Saturday afternoon in KL.
The Background, REXKL
The Background at REXKL is the brainchild of co-founder Shin Chang, who also happened to be the tour guide for our visit.
"I want this space to be a true collective that showcases the creativity and rich traditions of Malaysia," said Chang as he walked us through the locally grown herbs and vegetables of One Kind Market and the quirky camping supplies at Off Grid Glamping. "We've been very successful with hosting artistic events since opening in 2019, and now we want to focus on other aspects of Malaysian life, specifically food and drink."
What used to be a 100-year-old, 1,000-seat movie theatre in Chinatown (which burned down twice), is now a 60,000 square foot cultural experience filled with all sorts of sights, tastes and sounds.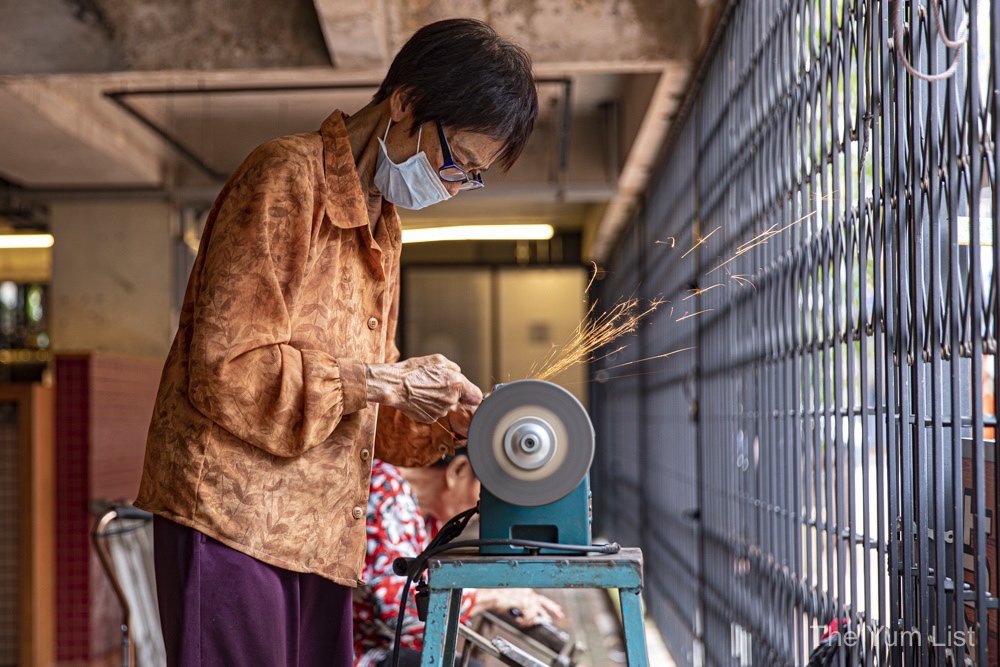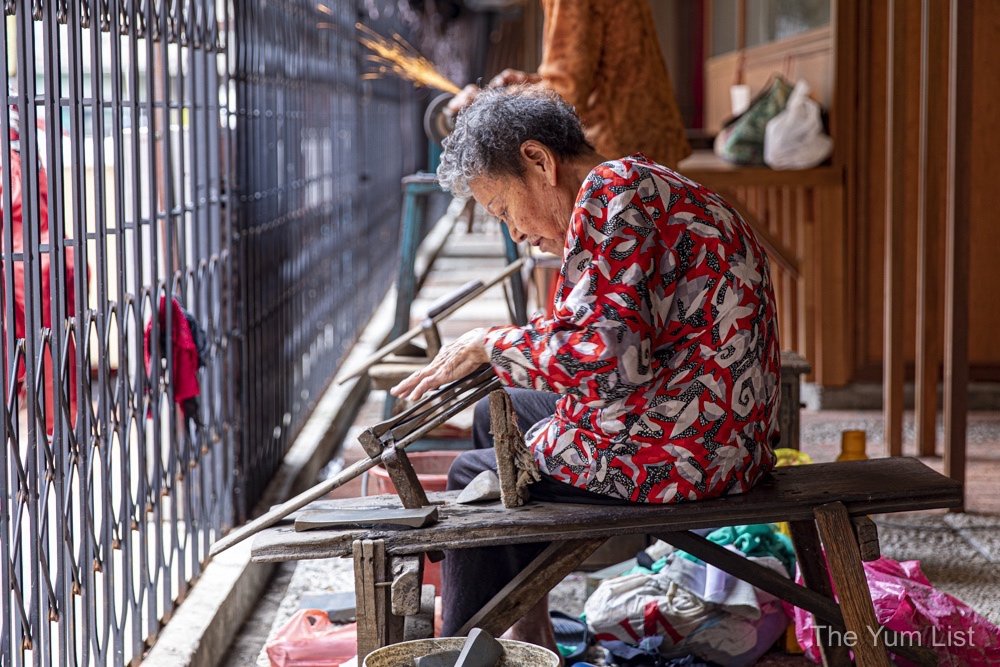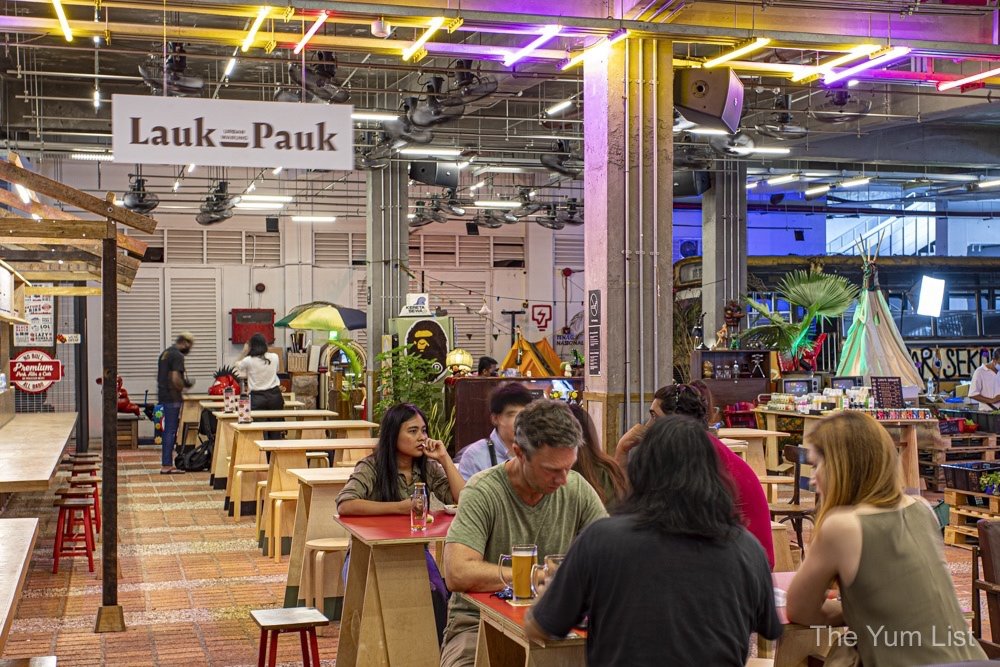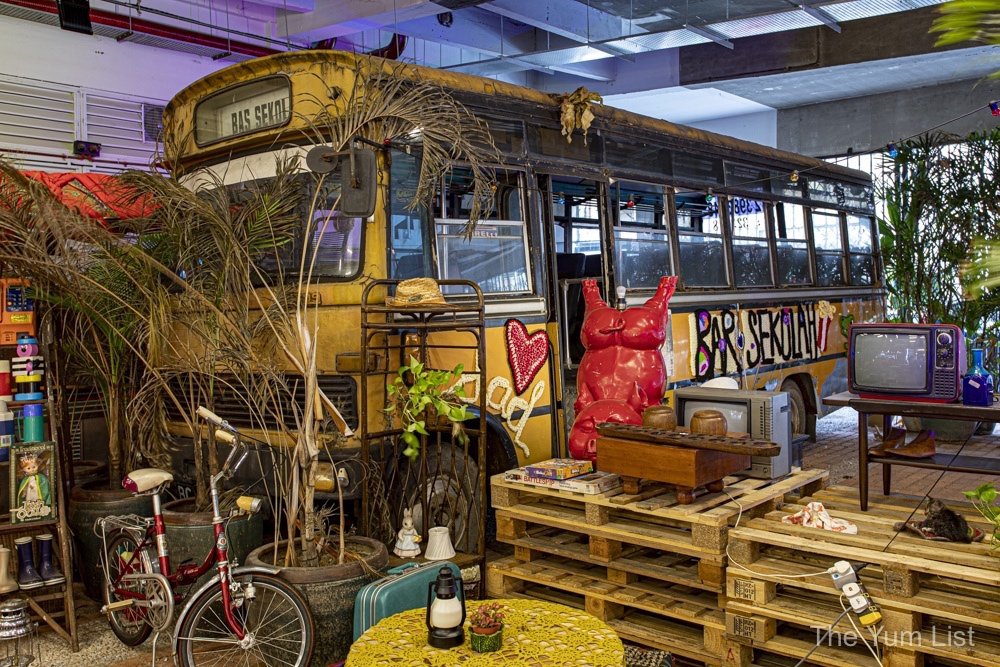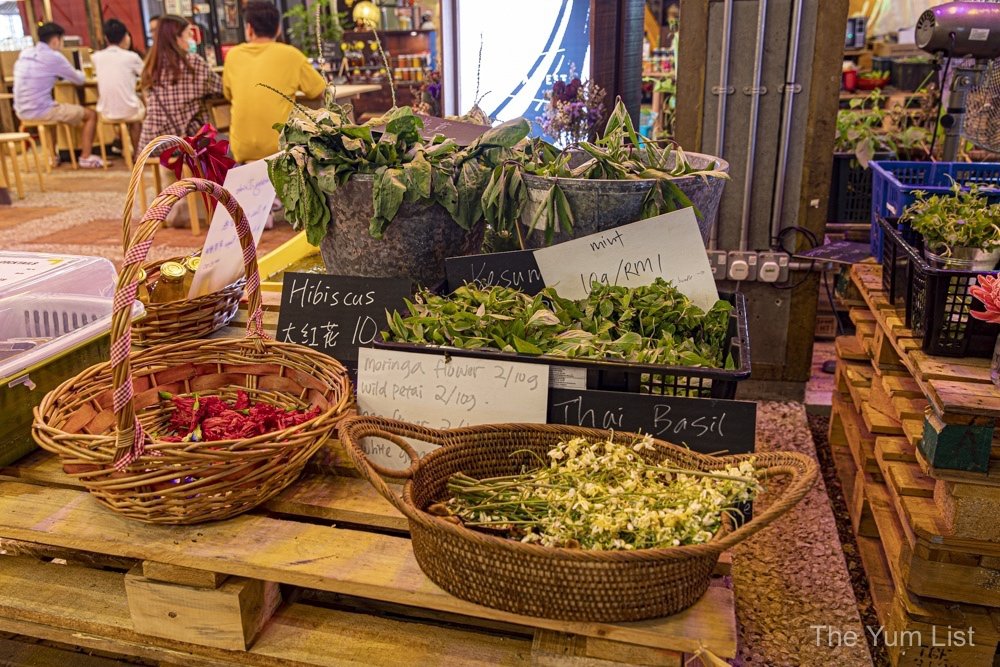 Social Enterprises
Besides the food, drinks and knife sharpening ladies (who have been at that location for 40 years), REXKL also hosts three important social enterprises. The Malaysian Association for the Blind operates a reflexology and massage centre that is staffed by its members, a barbershop acts as a vocational training centre for Orang Asli, and Destination: Good, Air Asia Foundation's social enterprise shop, which sells over 800 products from over 50 artisan and social groups.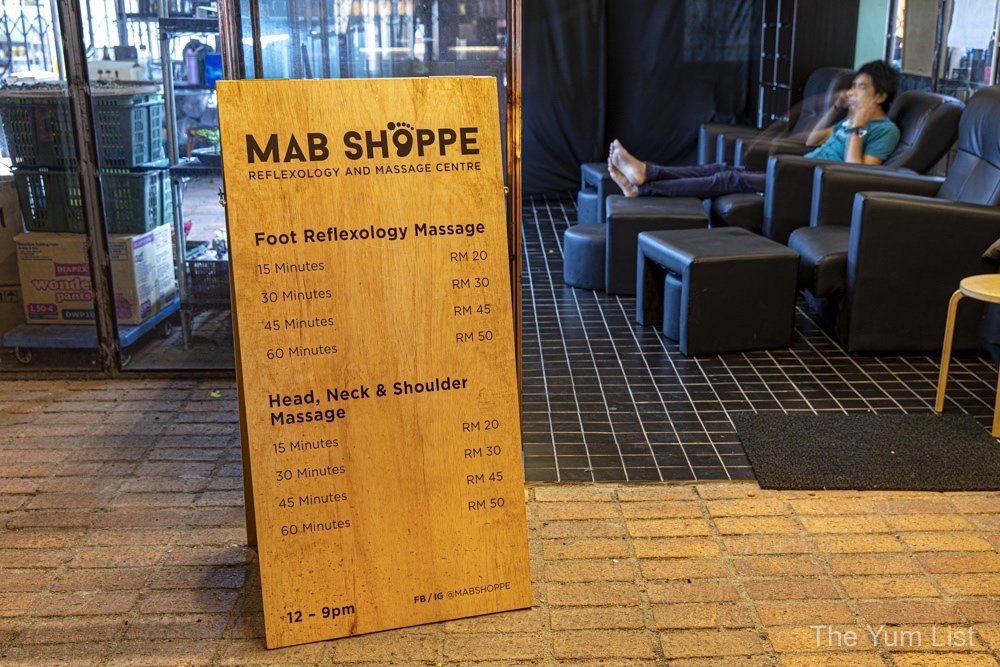 With so much happening around us, it was tough to focus on the task at hand. But, like the professionals we are, we found a seat and got down to our business of eating and drinking.
Quench Your Thirst at The Background, REXKL
The Rex Bar
The Rex Bar is basically a fridge of craft beer. Grab your poison and find a table or sip and browse. Our first drink (and my favourite of the day) was the Australian summer ale Single Fin (RM26). This tasty beer from Gage Roads Brewing Company is light-bodied and sports a big tropical fruit bowl aroma balanced with a subtle bitterness and a clean finish.
Appearing on our table in quick succession was the Hong Kong-made Gwei-lo (ghost person in Cantonese) Pale Ale (RM33), which is a light, citrusy brew with a nice fruity smell. I found it to have a crisp, refreshing bitterness, which didn't linger and meant I could have drunk many more.
Our final suds was a bottle of Monkey King (RM33) from Moonzen Brewery in Hong Kong, which is a cheeky amber ale that boasts a beautiful and complex taste of caramel with hints of peaches. I wouldn't drink many of these at a time, but one was perfect.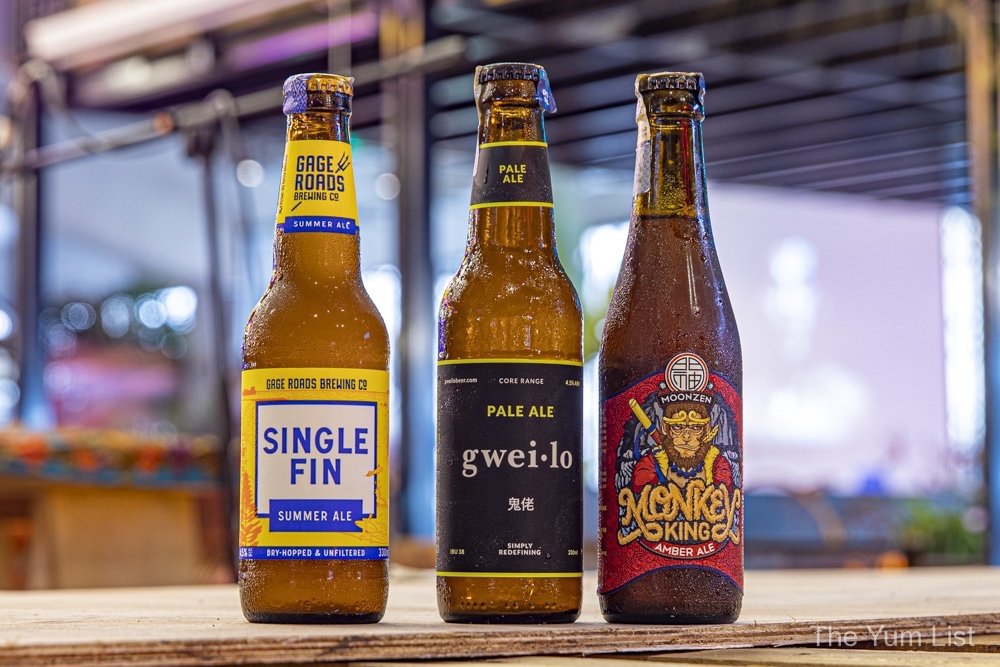 Piukee Shoten
After the beers disappeared, we moved to cocktails from the Japanese food stall Piukee Shoten.
The Bourbon Highball (RM22), Aged Umeshu plum wine (RM15) and Yuzu Sour (RM20) arrived at our table in a simultaneous flurry and each was refreshingly served over plenty of ice with a generous helping of booze, which certainly provided an extra buzz to the proceedings.
To take the edge off our buzz (and escape the knife grinding for a bit), we thought it was time for coffee and coffee-infused cocktails at Stellar, REXKL's signature café.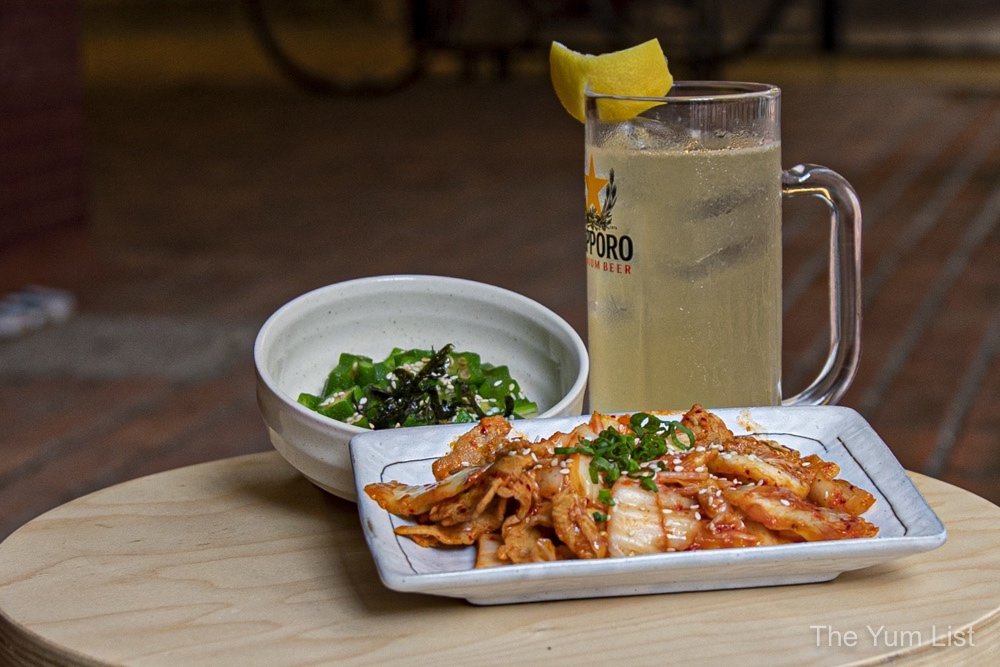 Stellar
Setting up shop on Stellar's street-front patio, we started with the dark Mocha (RM15), which is made with Malacca chocolate. I found it to be just the right balance of sweet and creamy.
Upping the caffeine content slightly, we were next presented with two Hand-Brewed Coffees (RM15) made with Tarrazu beans from Costa Rica and Liberica beans from Malaysia. I found both cups to be smooth and easy drinking – perfect for a day of gluttony or a simple morning pick me up.
Finally, it was time for my first-ever coffee cocktail (besides the odd sneaky Bailey's and coffee) called the Stellar and G&T (RM38). The juniper berries from the gin mixed with the subtle bitterness of the coffee made for a fun-to-drink concoction.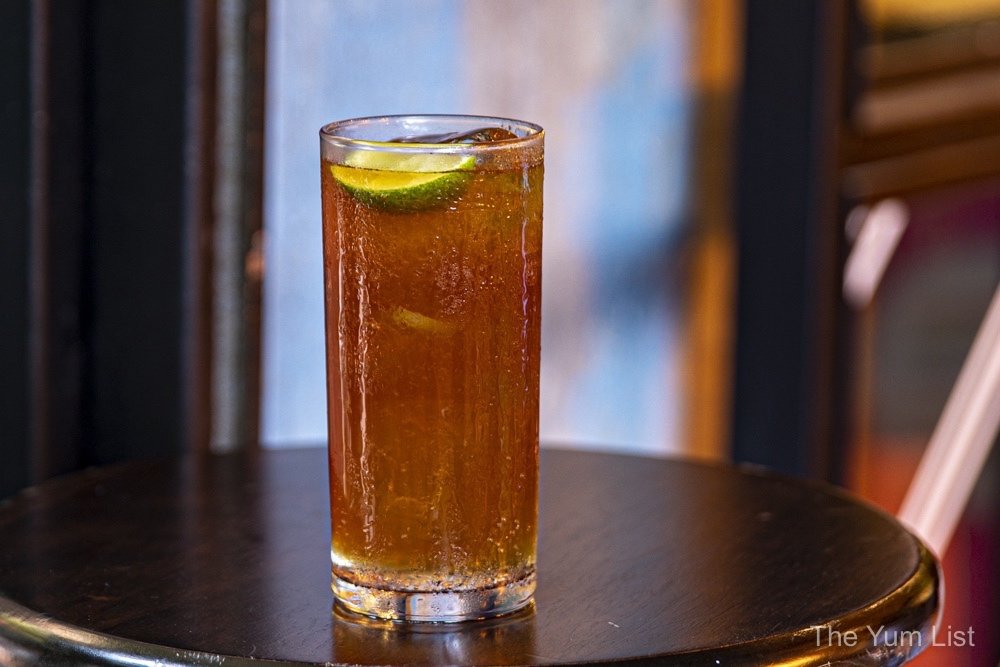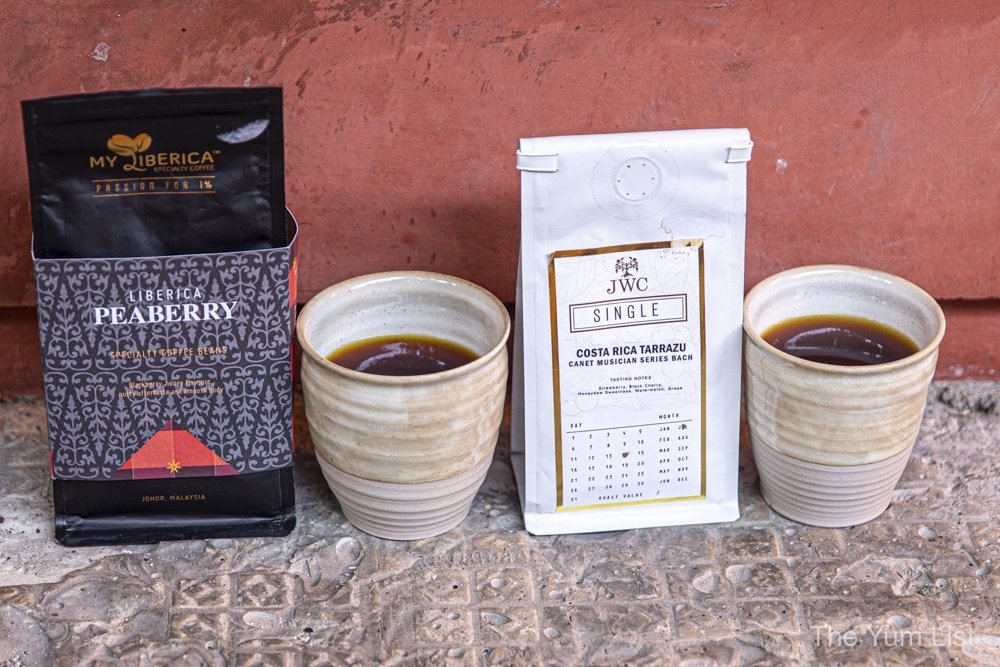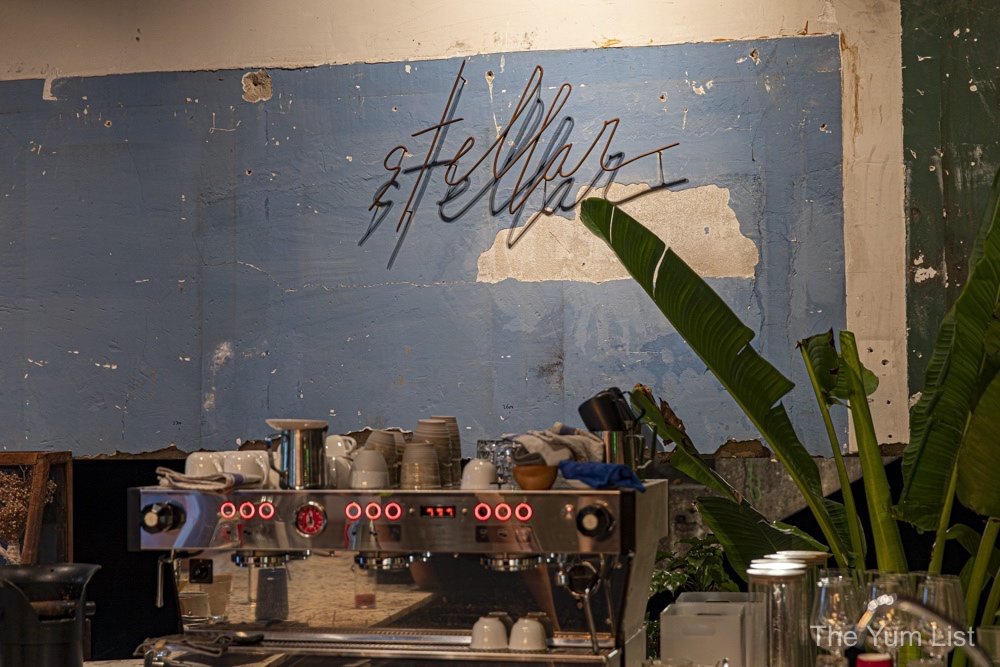 With my greatly expanded bladder, I decided I had room for one last drink stop, which was at PURO KL, a natural wine bar located on the first floor. Featuring around 20 wines by the glass at any one time, PURO KL's unique Coravin wine system means they have one of the biggest and best 'by the glass' selections in KL.
Our first wine was the Denavolo Dinavolino (RM19 for 75ml or RM38 for 150ml), which is an orange wine from the Emilia-Romagna region of Italy and made with Malvasia and Ortrugo grapes. I found this one to be a floral and fruity wine with apple, peach and citrus touches as well as slightly spicy hints.
We also had the chance to try a glass of the Maison Pur Taupe Secret (RM19 for 75ml or RM38 for 150ml), which is a hearty red from Comté Rhodaniens region of France. Made with Gamaret grapes, this wine is a lot more punchy than I thought it would be. Tastes of dark cherry, some oak and blueberry, made it a very complex and enjoyable way to end our drinking journey.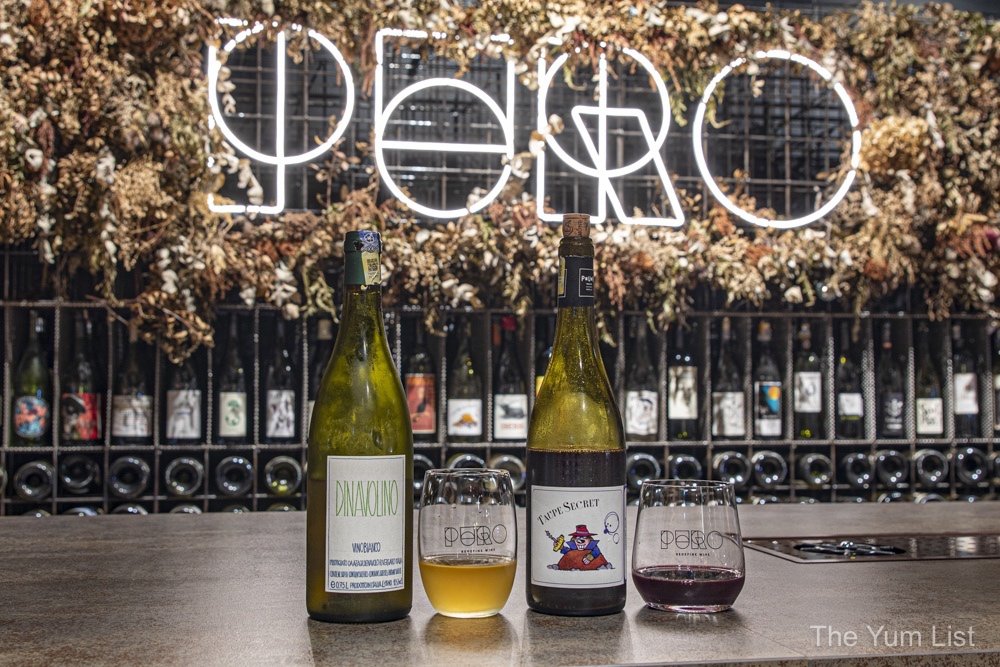 Food
Lauk Pauk
Sprinkled in between all those fine beverages, we also mixed in some food. And we started our grub crawl with Malay favourites from the urban warung Lauk Pauk.
First, out of the kitchen was the Nyonya-inspired Curry Laksa (RM18) made with yellow mee noodles, shredded chicken, prawn oil, tuna flakes, hard-boiled egg, long beans, bean sprouts and ulam. With a hint of spice, I enjoyed how the noodles expertly soaked up the sauce and worked well with all the protein in the bowl.
The next dish was from the vegetarian section of the menu – the Pajeri Nanas (RM10), which is a healthy serving of fresh pineapple smothered in a thick, spicy curry. If I had some bread, the sauce would have been great as a dip.
Back to the meat, we next enjoyed the Gulai Ikan Tongkol (RM25), which is cured tuna and turmeric lathered in a coconut-based gravy. That was quickly followed by my favourite Malaysian comfort food, Ayam Bakar (RM18). This was my favourite dish of the day based on its simplicity – expertly grilled chicken coated with a slightly spicy in-house marinade. That's all I need.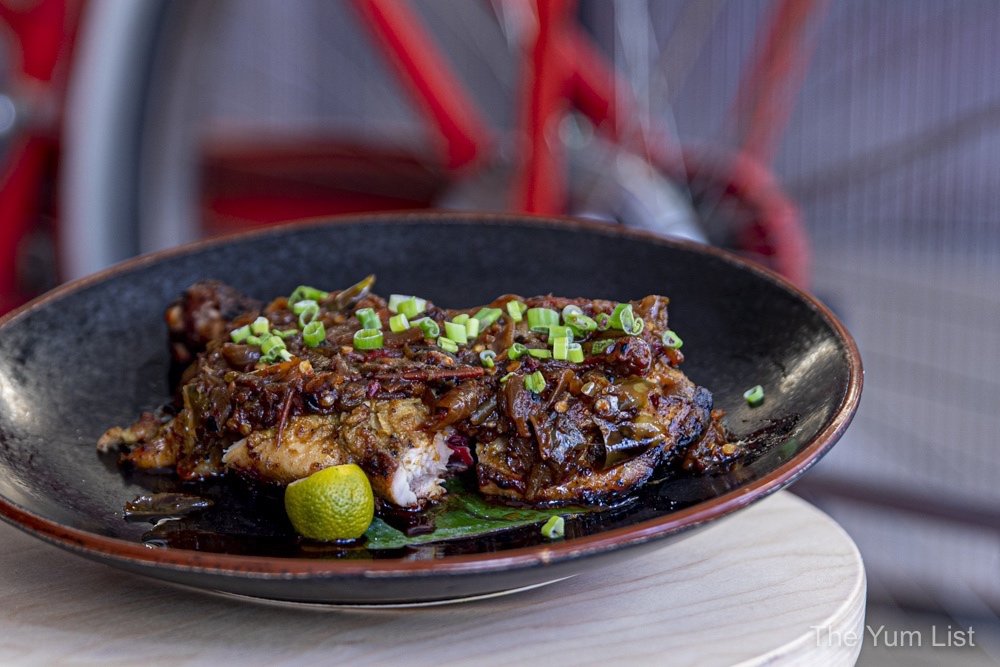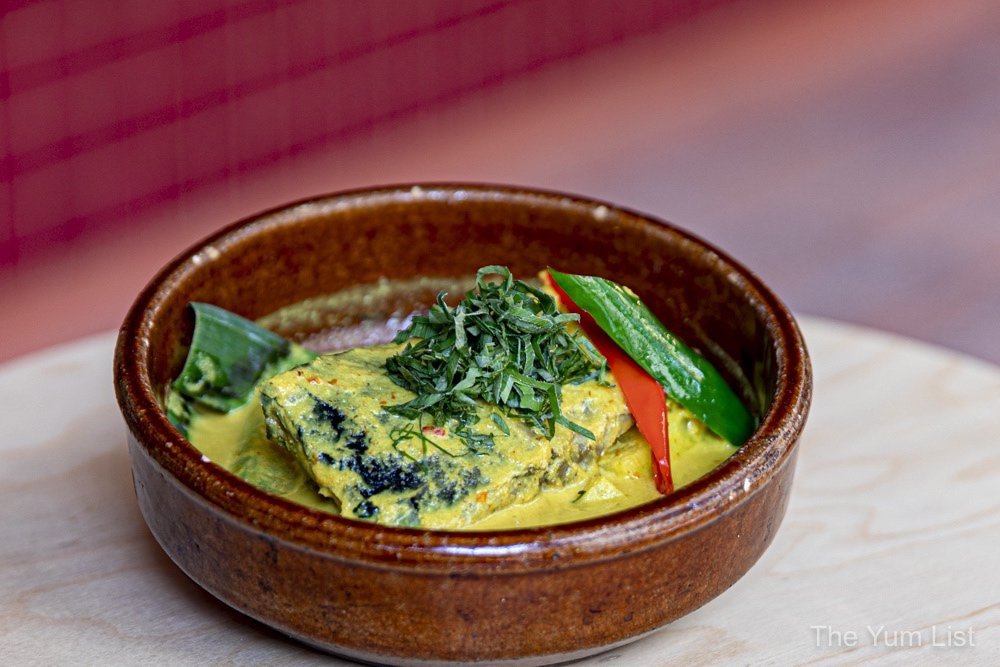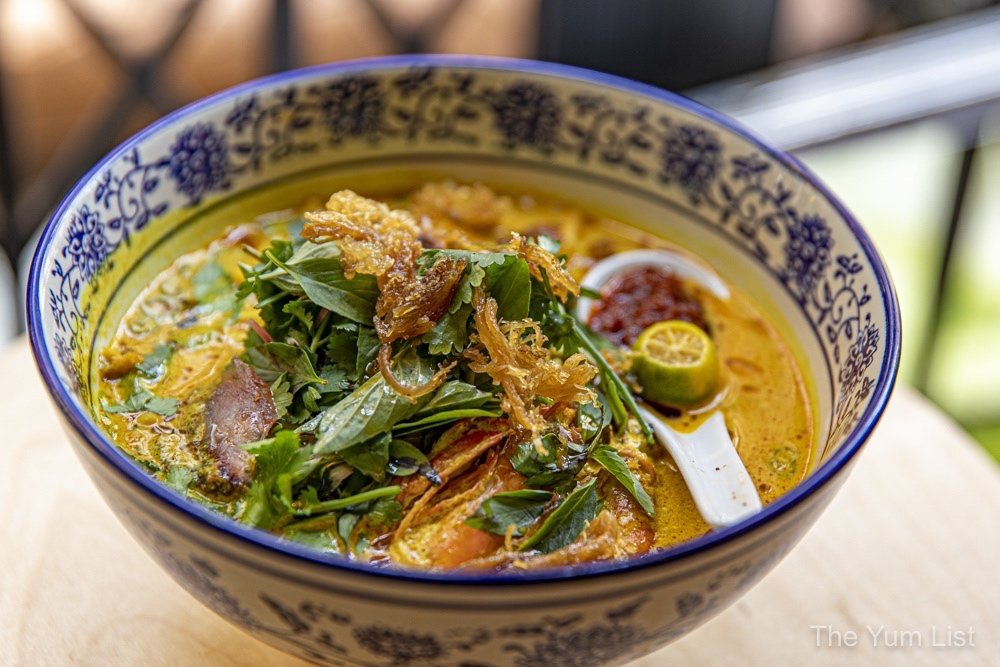 Piukee Shoten
Speaking of comfort food, we next moved to dishes from the Piukee Shoten Japanese stall, which specializes in gyoza and kimchi.
First, we munched down the Yaki-Gyoza (5 pieces for RM12 or 10 pieces from RM20), which are made with either pork or chicken and include both chives and cabbage. To go along with the gyozas, we also enjoyed the Bacon with Kimchi (RM15) and the Okra with Ponzu Sauce (RM8). Paired with the beers, these tasty items were tough to resist and didn't last long on the table.
Ticklish Ribs and 'Wiches
Our food experience finished with melt-off-the-bone pork ribs from Ticklish Ribs and 'Wiches. Made with a secret sauce that took 1.5 years to create and contains over 30 herbs and spices from all over Southeast Asia, the Ultimate Tickle Signature BBQ Ribs (RM38 for six pieces) are the real deal.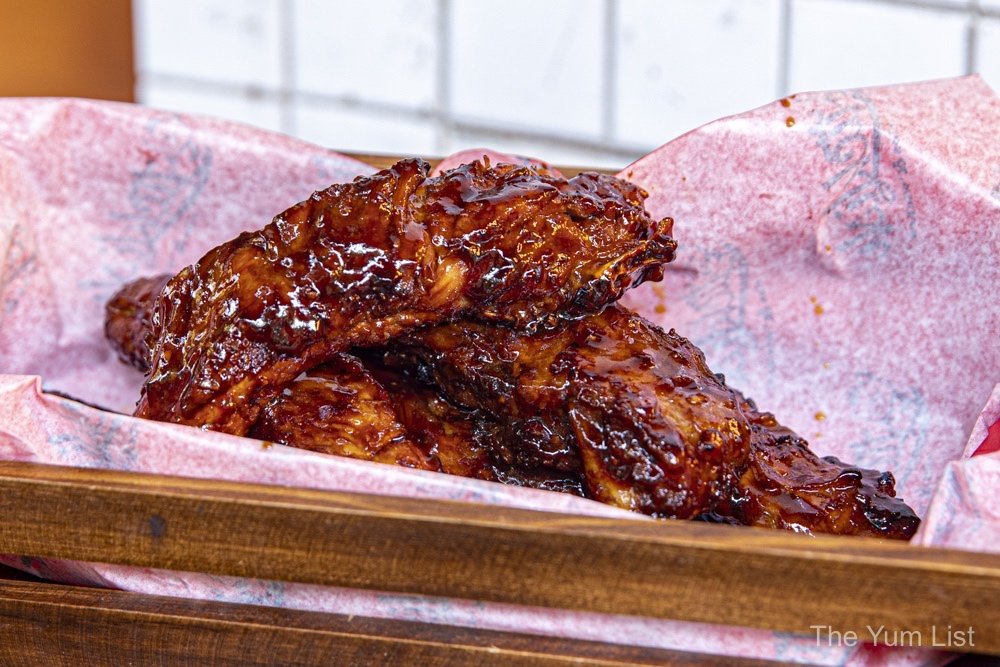 Even though I was already bursting, I still managed to put away three of these beautiful creations before I loosened my belt, said my goodbyes and took a Chinatown walk in the afternoon sun.
Reasons to visit The Background at REXKL: A fun place to visit with friends and family to enjoy all the sensory overload that Malaysia has to offer. Great food, drinks and quirky amenities make it a truly collective, unique experience. There are also plenty of vegan choices in the Park Life outlet (not visited today but you can find their original restaurant here for an idea of their menu).
The Background at REXKL
80, Jalan Sultan
Kuala Lumpur, 50000
http://rexkl.com
[email protected]
The Background at REXKL Opening Hours
Tuesday to Sunday from 10 a.m. to 10 p.m.
Find more cool spots in Chinatown KL here and stay up to date with the latest food and beverage happenings in KL here and here.