Nourish by Quan's Kitchen
Monica Tindall
If you want hearty, wholesome meals with a taste of home-made comfort for an extraordinarily good price, you can't go past the Nourish menu at Quan's Kitchen. Besides being value for money, the setting is spacious and they have a view of every significant tower in the city – KL Tower, Petronas Tower, The Exchange 106 and a neck stiffening look at Merdeka PNB 118 – it's so close you have to strain your head to see the top.
Quan's open Kitchen mirrors the atmosphere of the surrounding streets with the sounds and sights of woks being fired, pots steaming and dishes clanging. It's lively and we know for sure that our meal is made fresh and on the spot.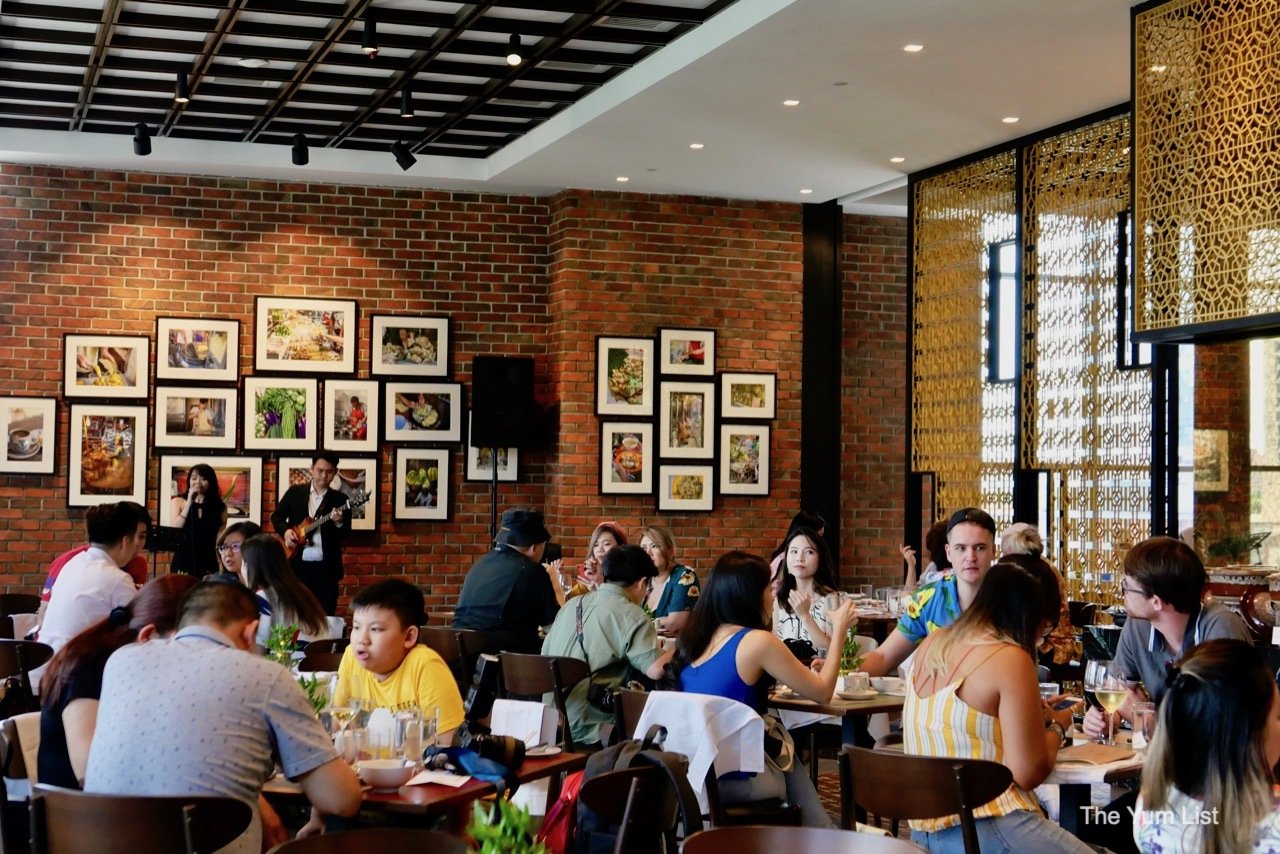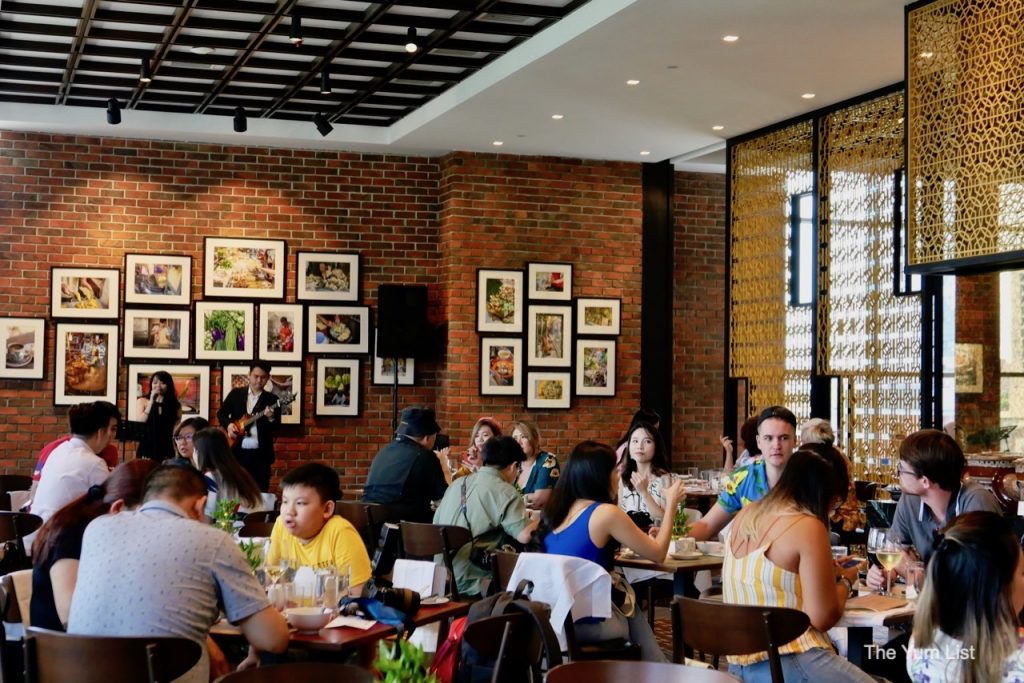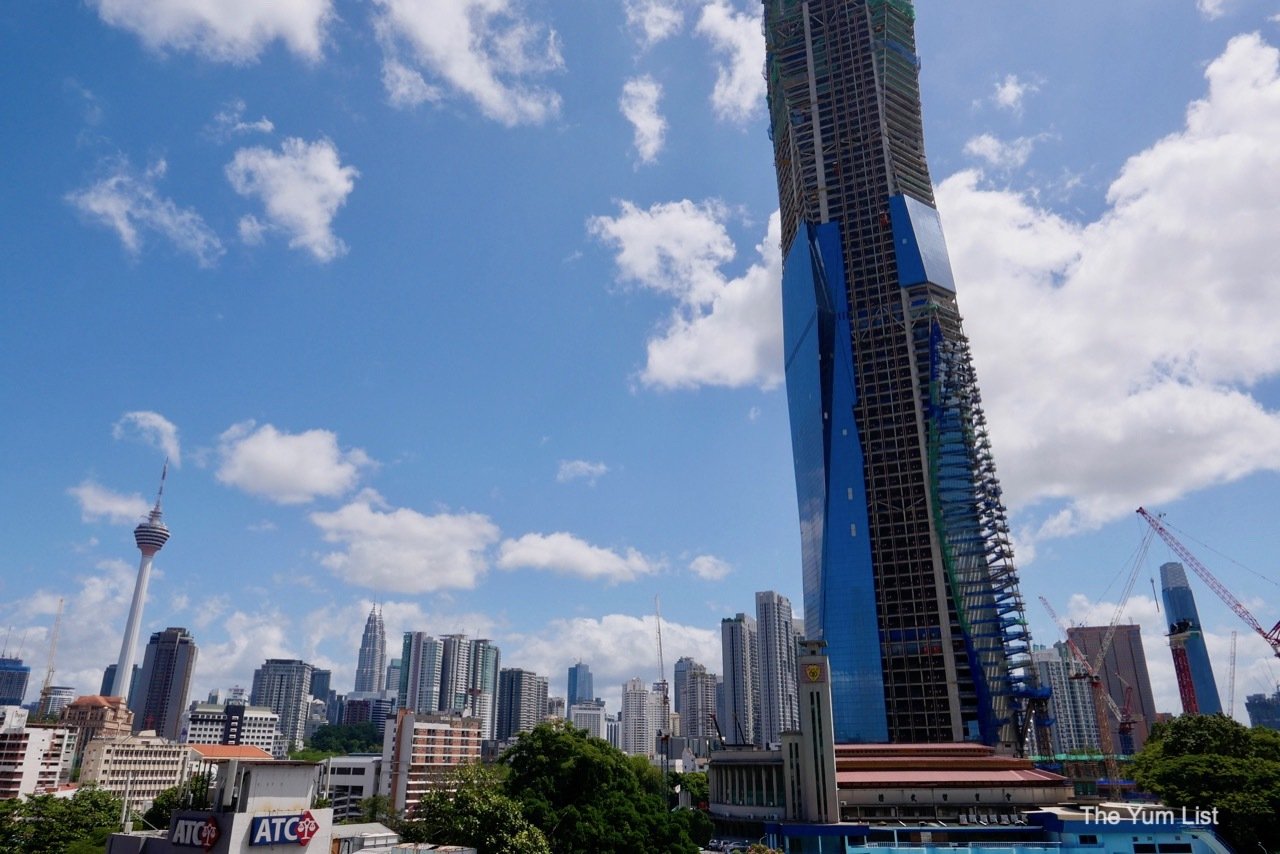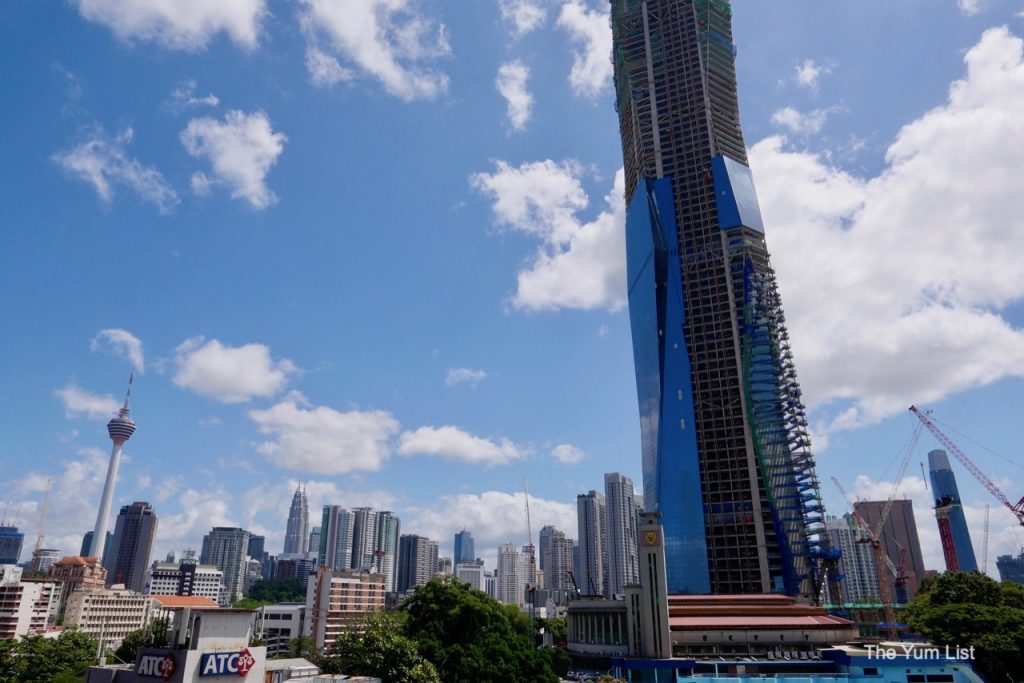 Nourish by Quan's Kitchen Menu
Offering a main and choice of three sides (including a dessert option), the set meal is priced at only RM 33. Considering the superbly fresh ingredients used and the high standards of the hotel kitchen, that is really a steal!
We've had the fortune to dine here several times now and have pretty much conquered the western dishes. There's a good selection of local flavours too but our idea of comfort lies in simplicity. Additionally, the menu highlights the nutrients that dominate each set so you can feel extra good about receiving the nourishment from the food.
We could have covered more items if hubby had not ordered the Pan-seared Sea Bass three times! I guess that's testimony to how good it is. Moist, white, flaky fish with a golden top in a light lemon sauce – delish.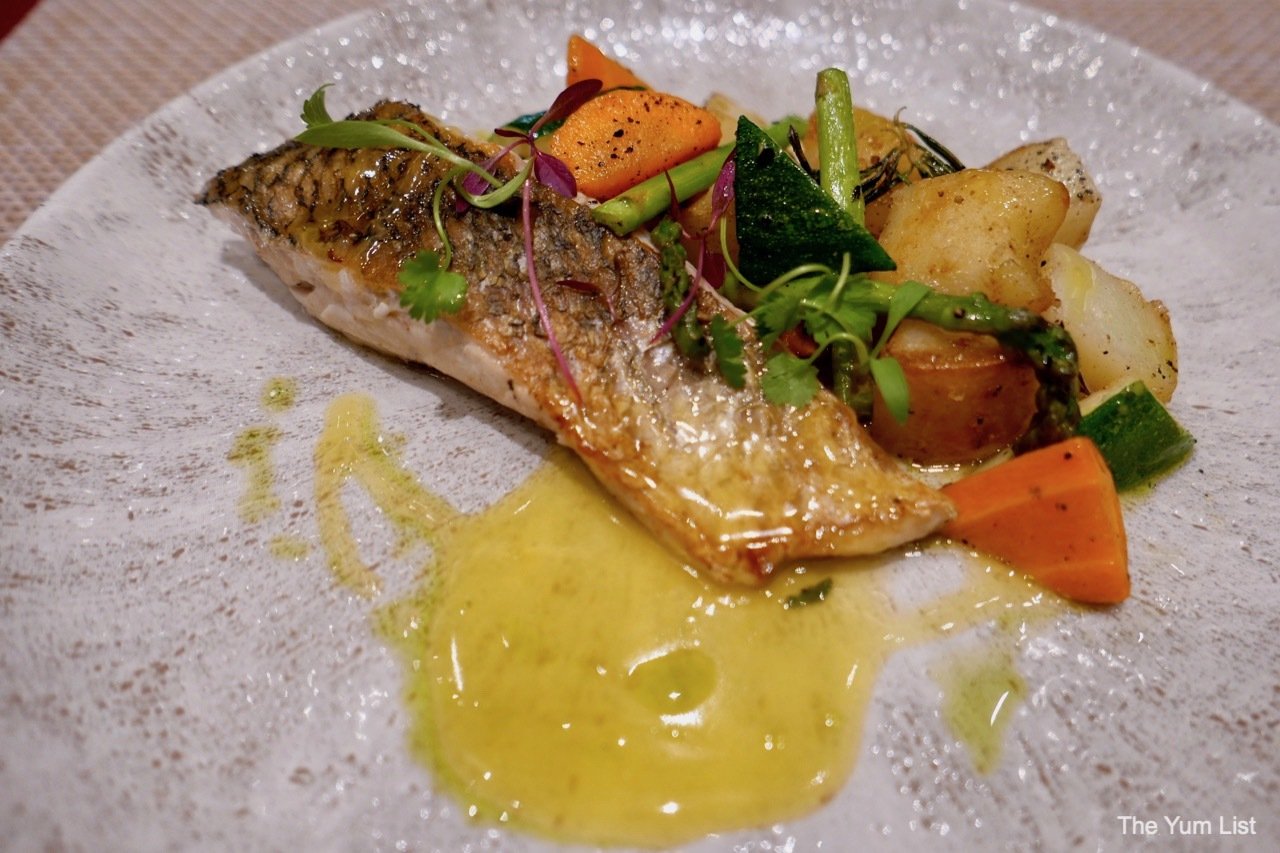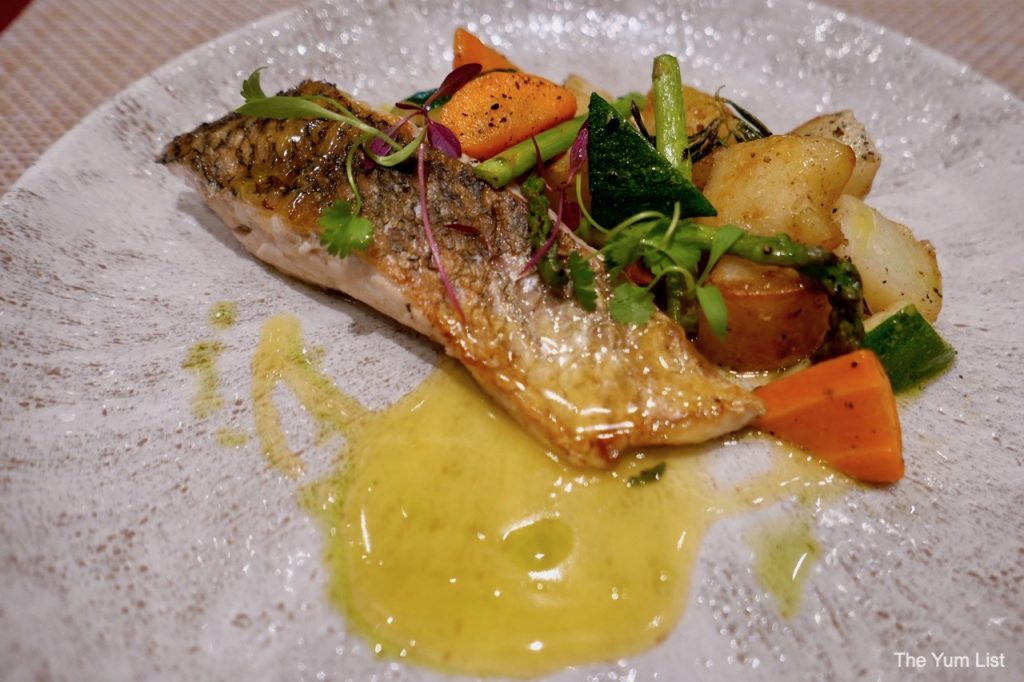 I could have just as easily requested the Pan-seared Salmon more than once too (if I weren't so committed to trying it all). It too is perfectly cooked with tender flesh and crispy skin. There's a mild herb sauce on the side with a slight tang that is an excellent companion.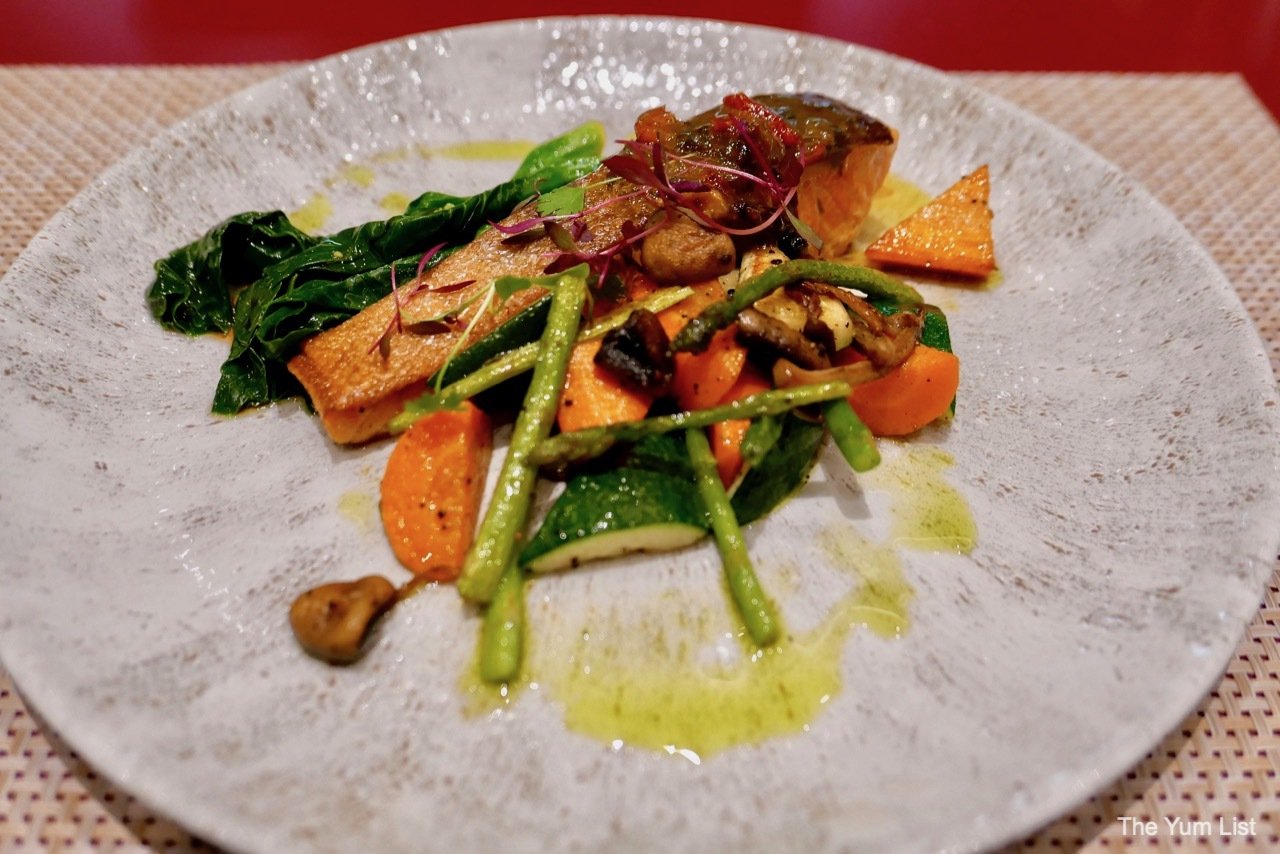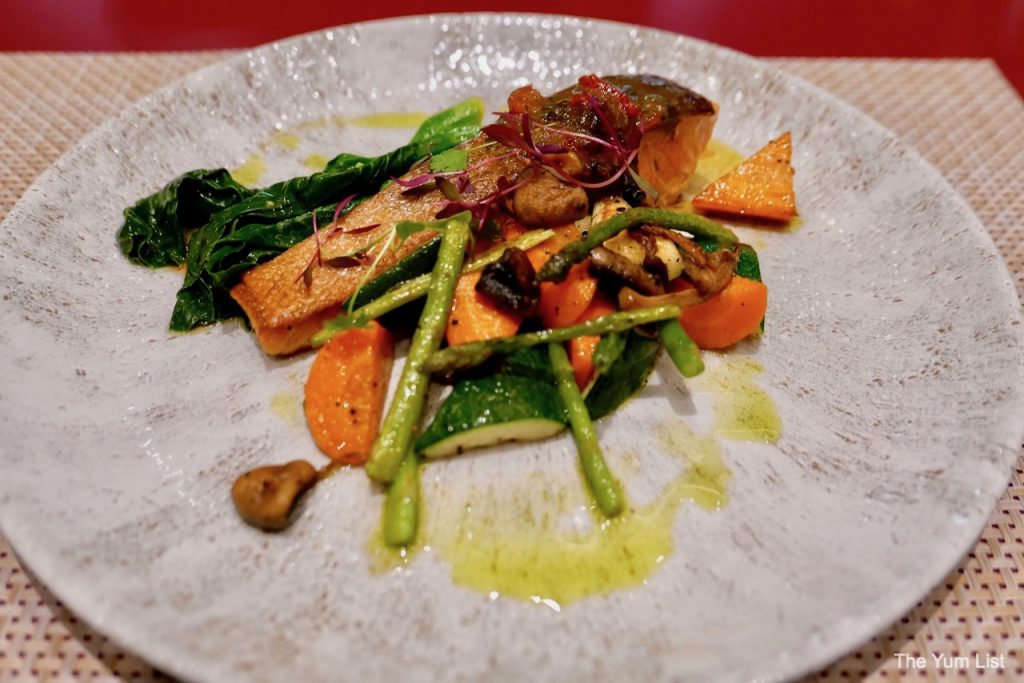 On the one time that hubby does branch out, he tries the Garlic Thyme Chicken, which also gets two thumbs up. Both herbs are present in the profile but gentle enough to complement rather than overpower.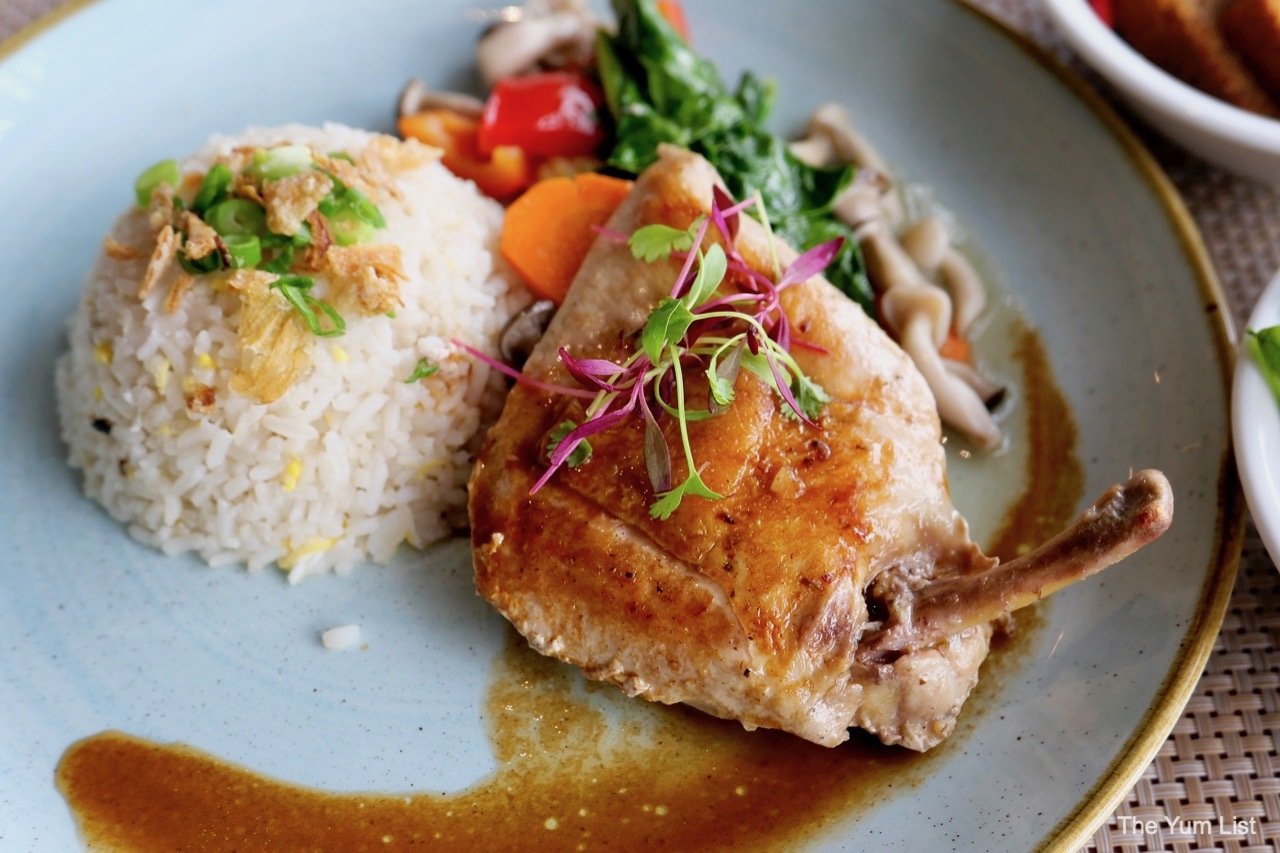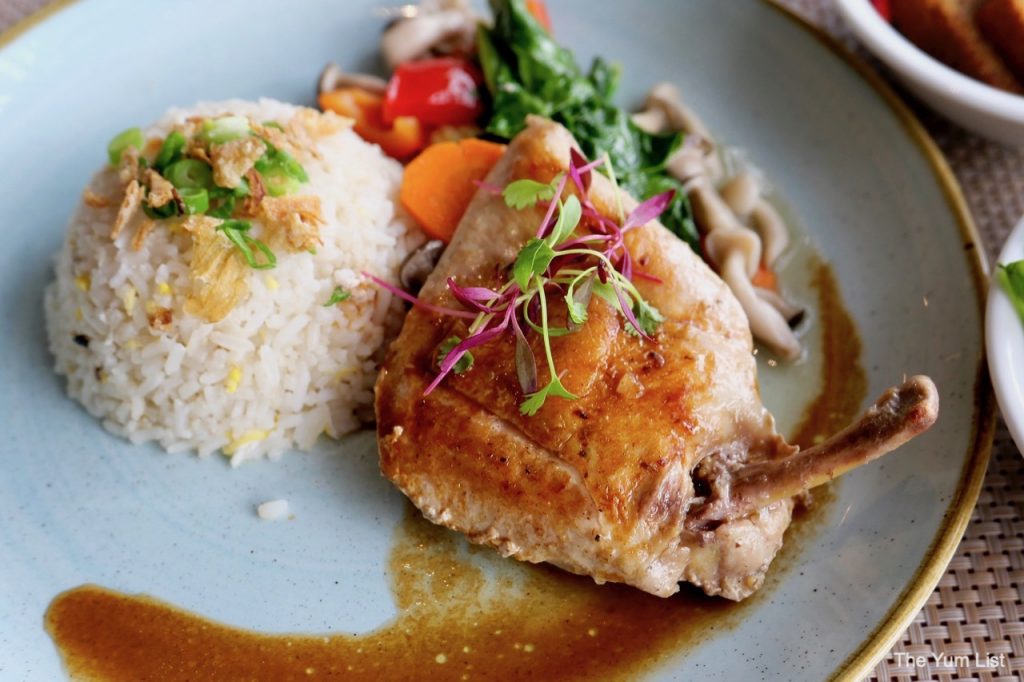 I rarely order red meat, but the Fettuccine Beef Ragu came highly recommended. Al dente pasta and tasty ragu rates it as second-order worthy.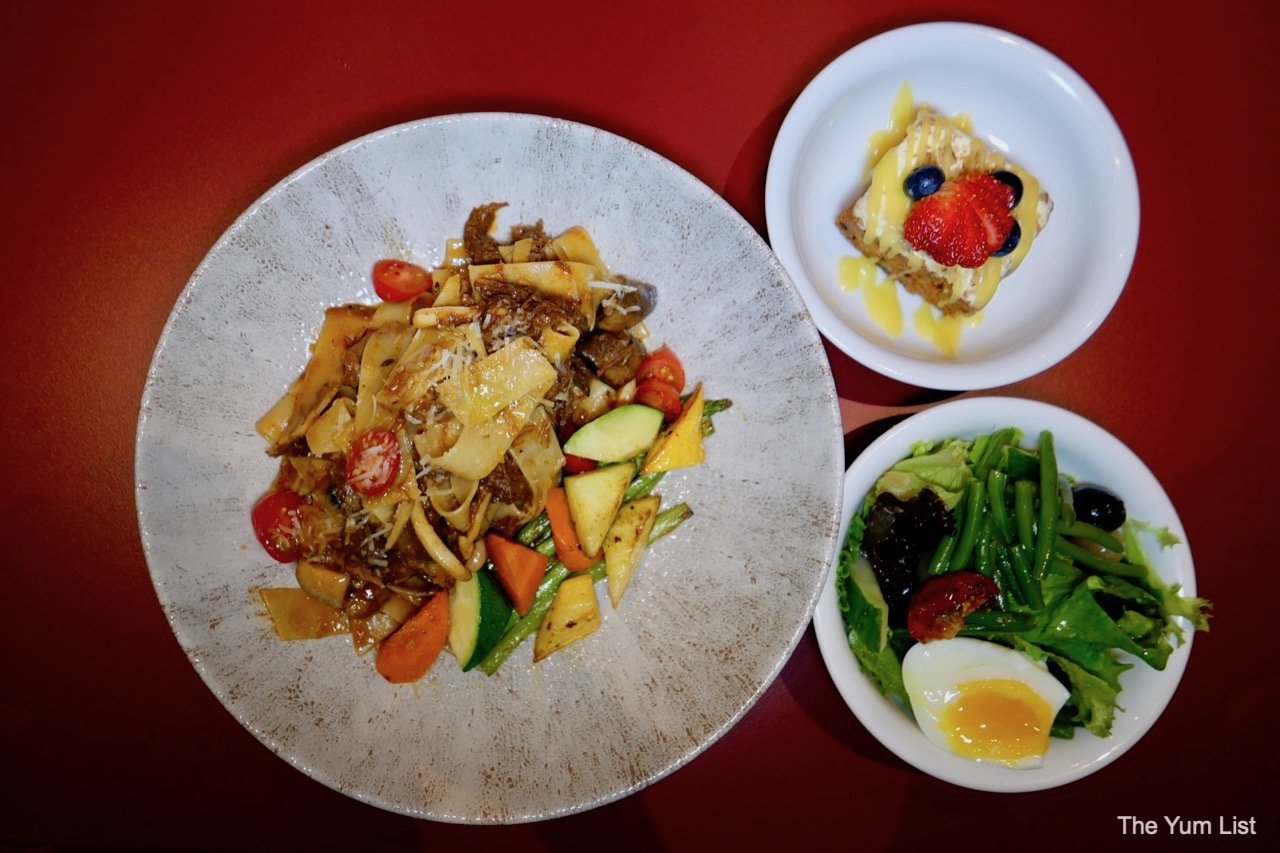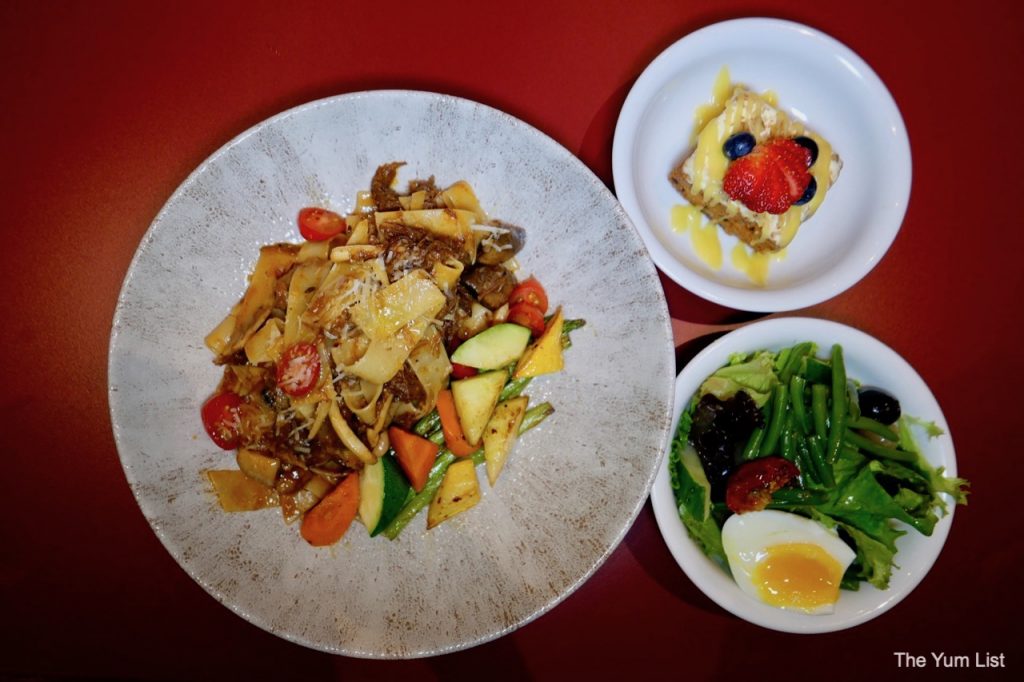 Lastly, the vegetarian option of Penne Pasta Mushroom Ragout was just as delicious as its meaty pasta counterpart. Mixed mushrooms in a cream sauce covered al dente pasta that ensured my tummy could fit no more.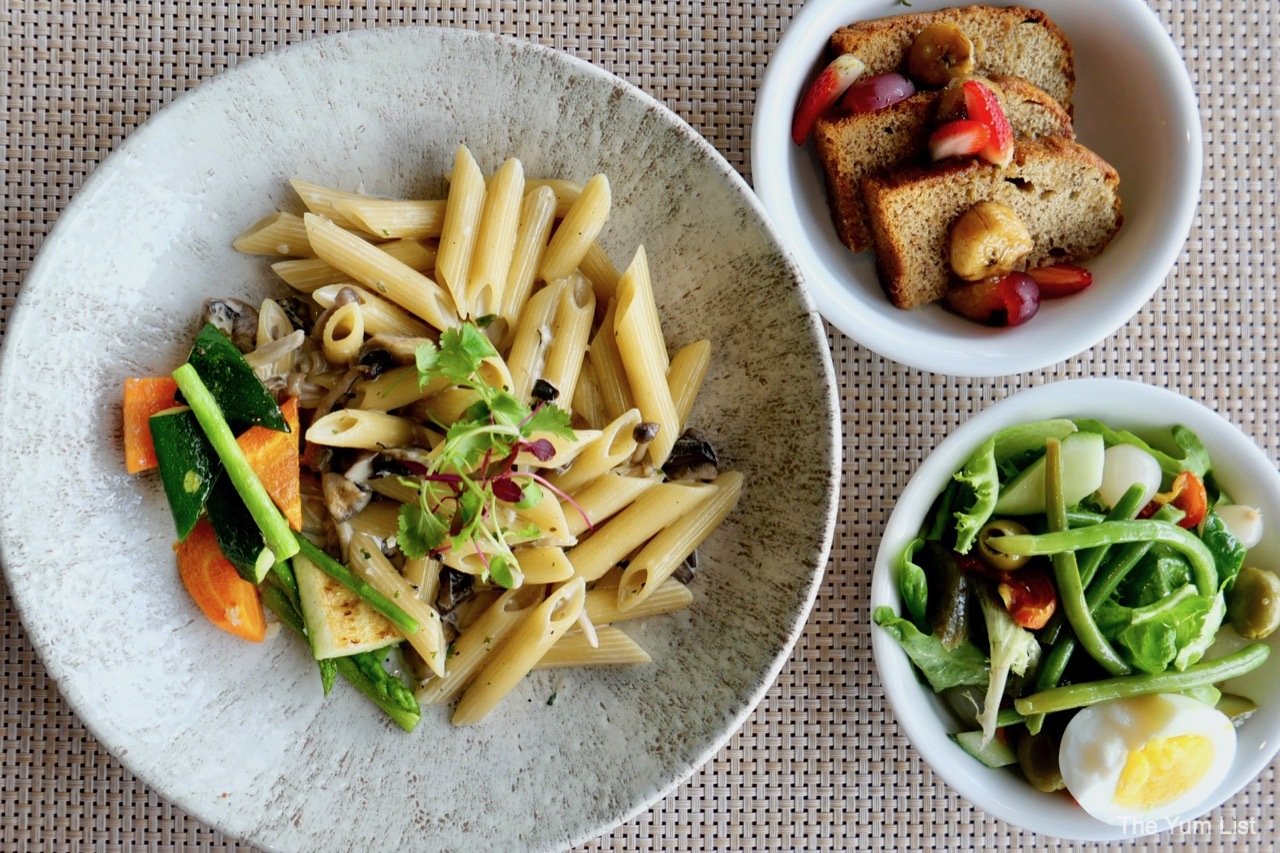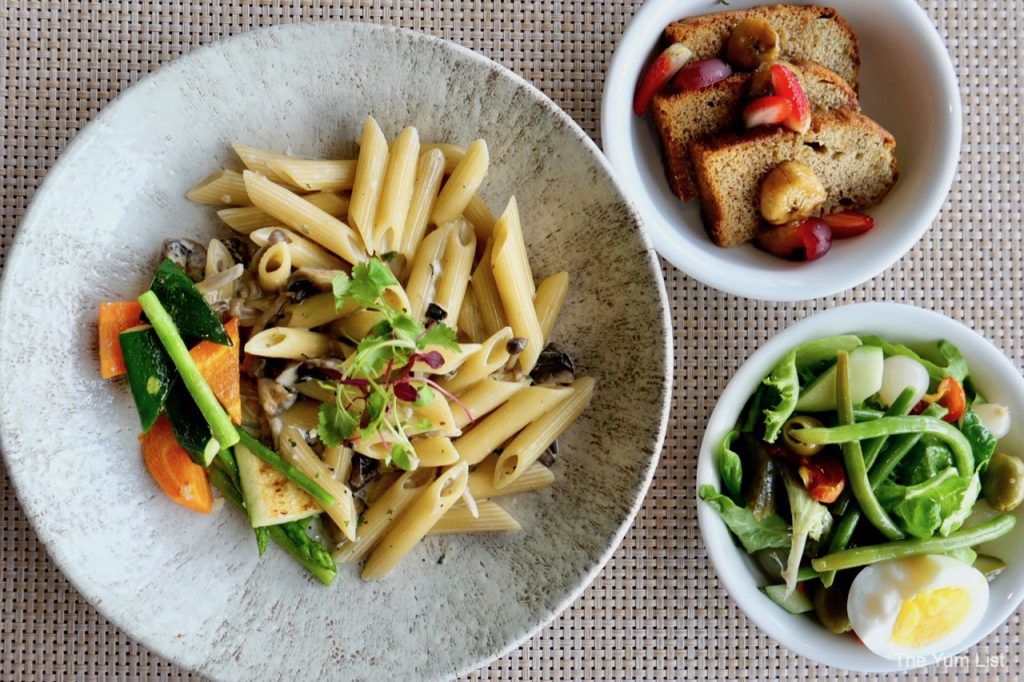 Sides & Dessert
We mostly choice veggies and salads for the sides and can speak highly of the caramelized rosemary potatoes, sauteed veggies, roasted root vegetables and vegetarian Nicoise salad.
On the dessert front, we did indeed manage to hit the entire list. All are just the right portion and taste like something my mum would make. Carrot cake, banana cake, apple strudel and egg tarts were all quality recipes but the one that shone was the sago pudding. This perfect mound of green sago pearls (coloured with panda) was based is a thick gula Melaka sauce, moated by thick coconut cream and finished off with toasted shreds of coconut. Yummo!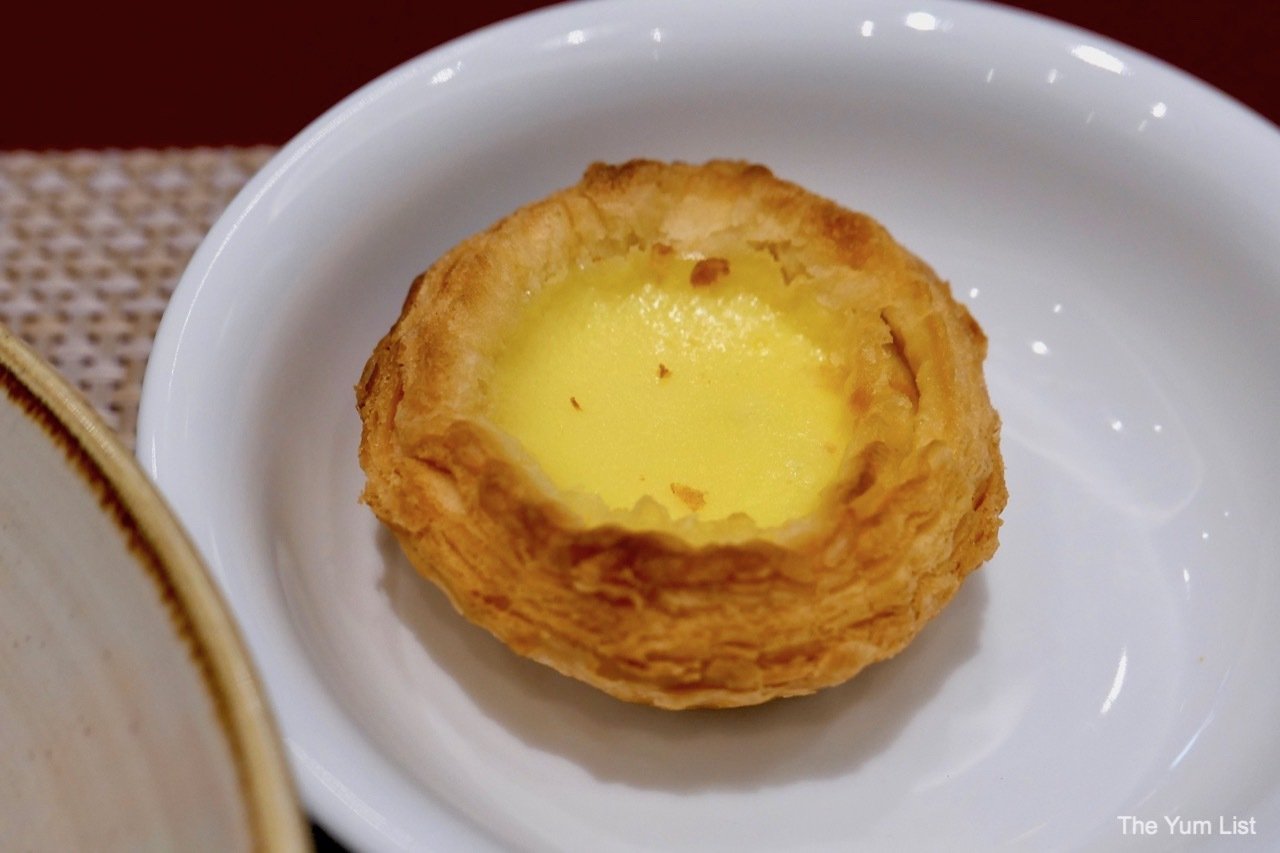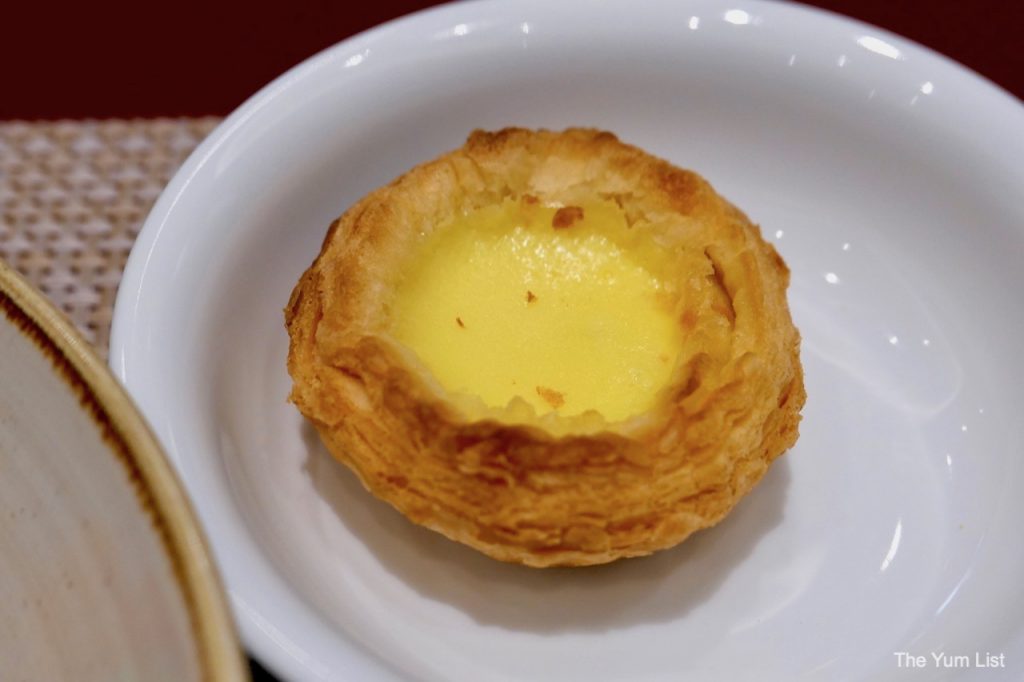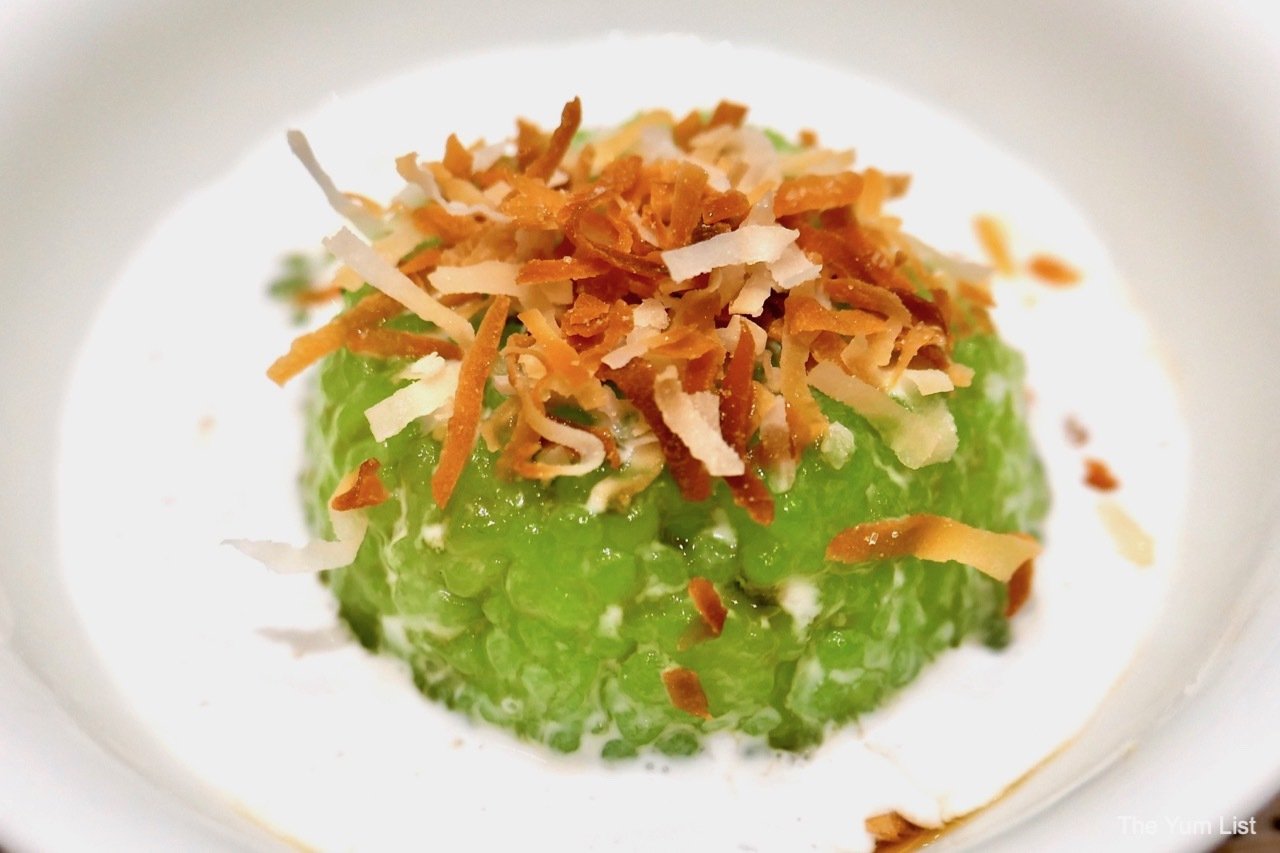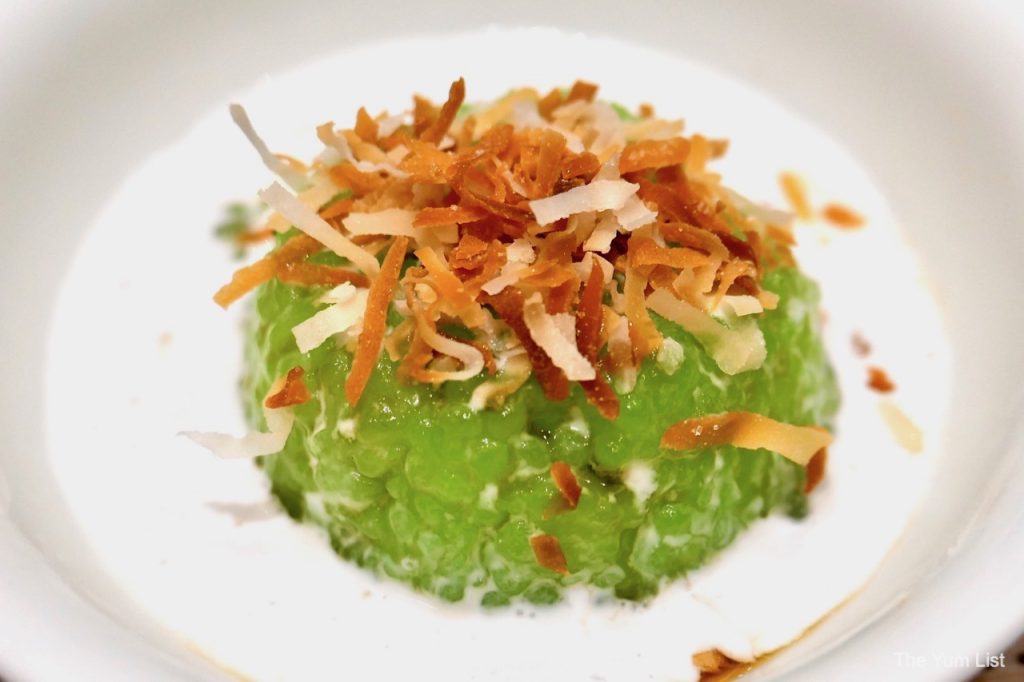 Reasons to try the Nourish menu at Quan's Kitchen: high-quality food for an affordable price; wonderful views of the cityscape.
Nourish by Quan's Kitchen
Four Points by Sheraton Kuala Lumpur, Chinatown
2, Jalan Balai Polis
Kuala Lumpur 50000, Malaysia
+6 03 2035 7333
www.marriott.com
More dining options in Chinatown here and stay up-to-date with the latest gourmet and travel recommendations for Malaysia here and here.