Izakaya Saturday Brunch
Words: Monica Tindall
Photos: Rich Callahan
Zipangu in Shangri-La Kuala Lumpur has a new weekend offering; an Izakaya Saturday Brunch. Available from October 3rd, 2020 onwards, the restaurant is preparing unlimited items of Japanese cuisine especially featuring those off the grill from 11:30 am until 2:30 pm on Saturdays. The brunch is priced at RM 158 per person and includes a free-flow of hot or cold sencha tea.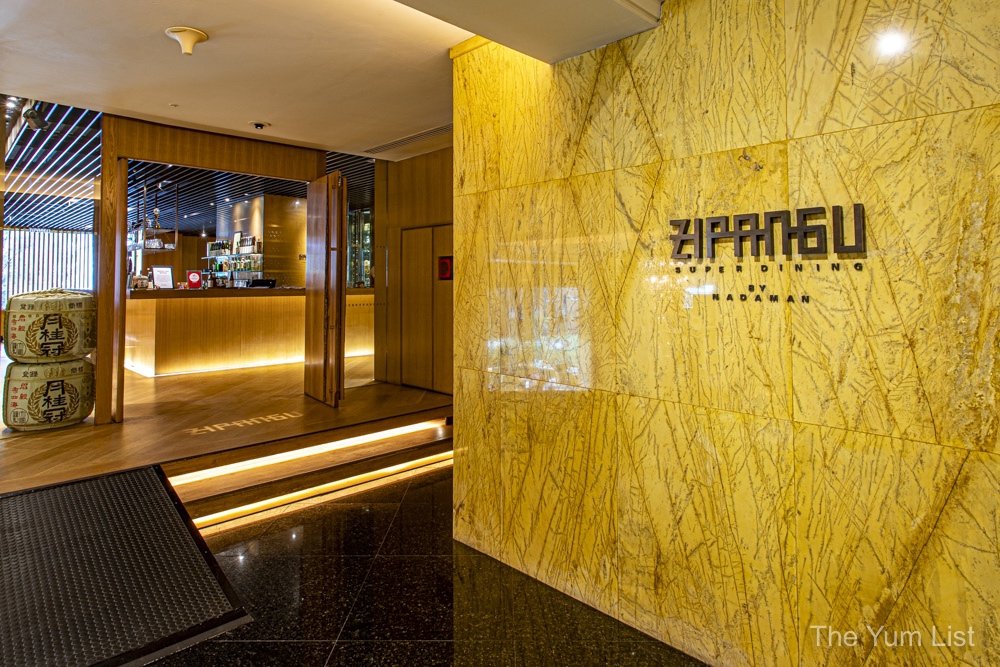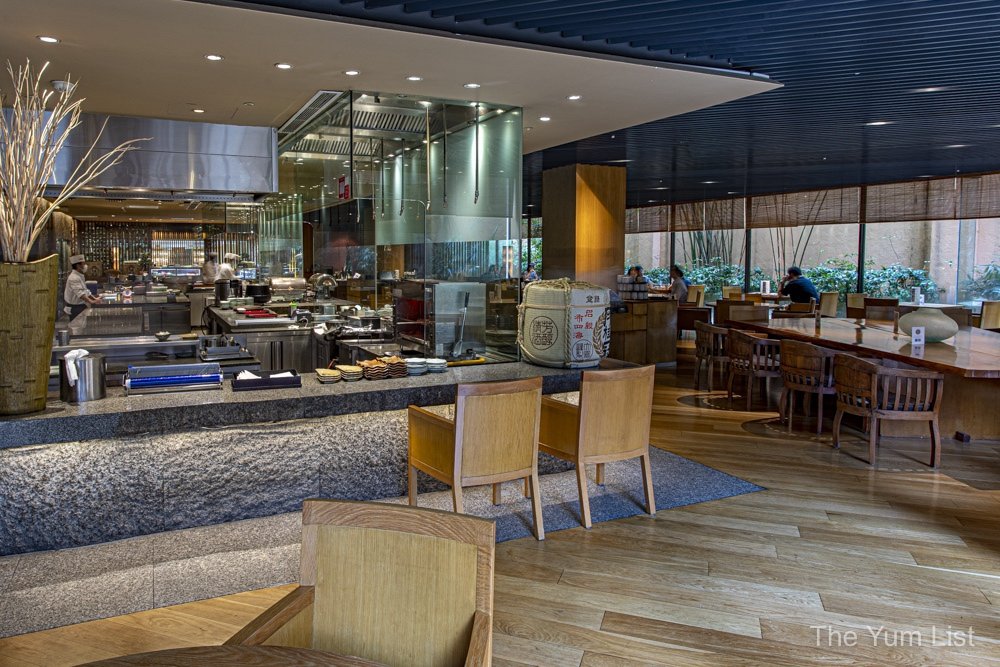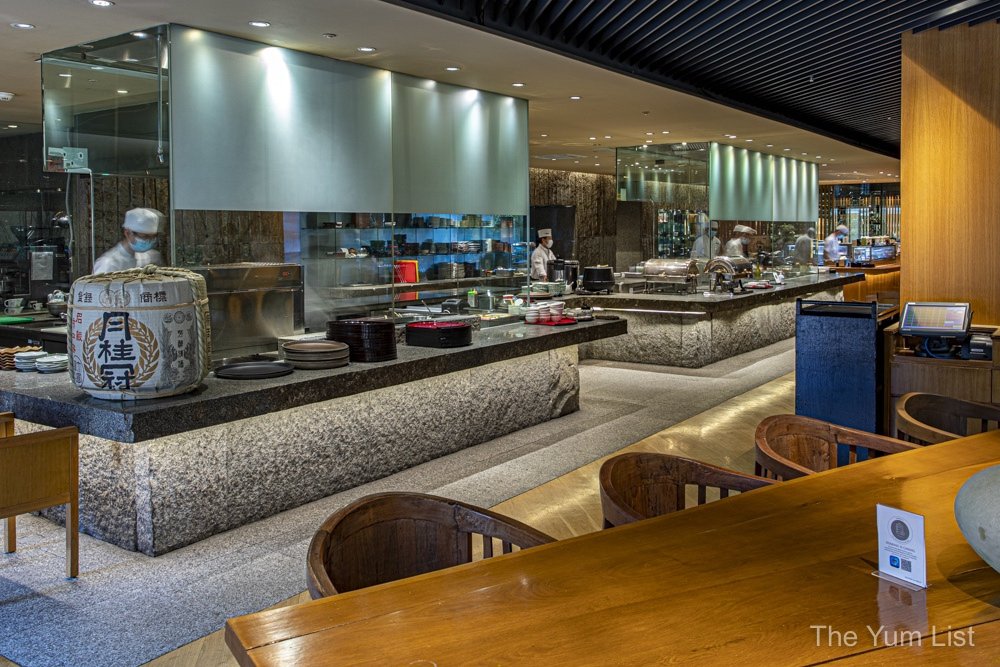 Izakaya is typically a casual Japanese bar that offers small plates to go with drinks and is popular with the general public from all walks of life. At the Izakaya Saturday Brunch at Zipangu, however, the focus is in reverse with food the highlight and beverages available to go with.
The menu is divided into ten sections with multiple recipes in each. We do our best to work our way across the collection beginning with the appetizers.
Appetizers
Salads, noodles and small bites are found in the appetizer section. Edamame and avocado sashimi catch my eye as healthy beginnings, and our waitress highly recommends the tomato and crab salad. The first two are simple; made on quality ingredients. The salad comes in a fancy pink glass similar to what you might imagine appropriate for an ice cream Sunday. It too is superbly fresh; a nice light start to open our appetites.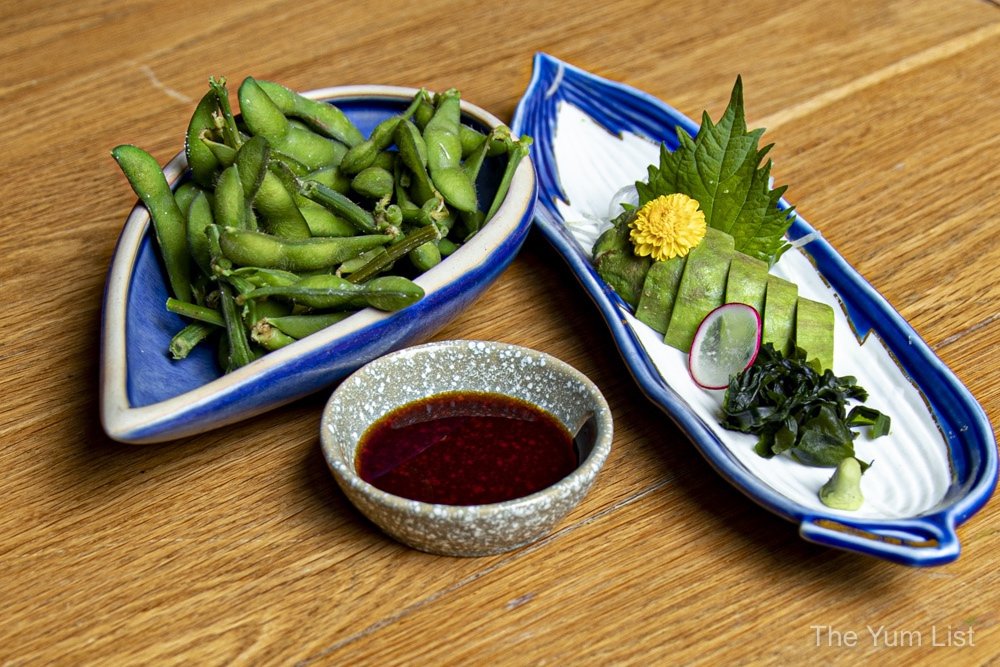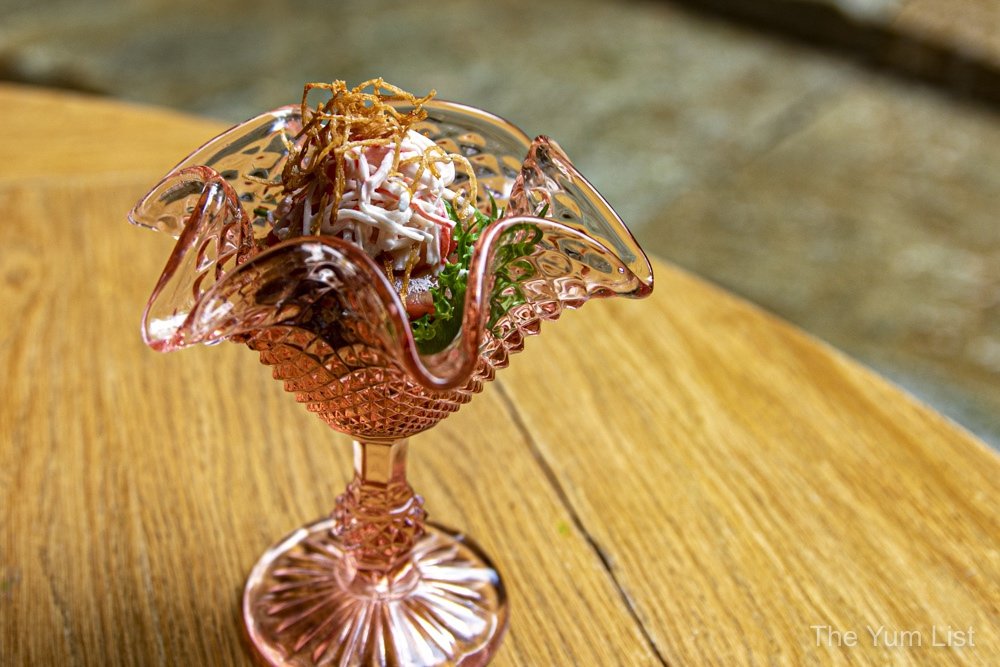 Hot Appetizers
Beef sukini, oden hot pot and dashimaki tamago warm us up following the cold appetizers. The sukini is the same ingredients at the more commonly known sukiyaki just prepared in a different vessel. Featuring beef slow-cooked with veggies, the liquid is seasoned with soy sauce, sugar and mirin making a temptingly sweet broth. Another heart-warmer is the oden hot pot. This one-pot dish contains fish cakes, radish and egg in a fish broth. It's also delicious. Lastly, the classic egg omelette, dashimaki tamago, is masterfully prepared. Several layers of seasoned egg are rolled together forming a mildly sweet and salty bite.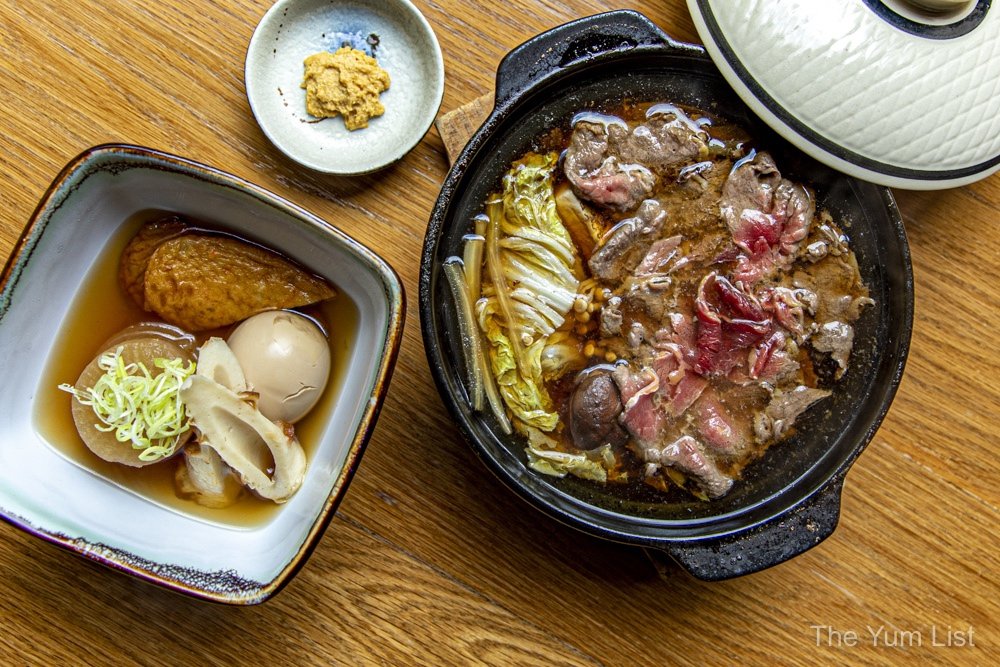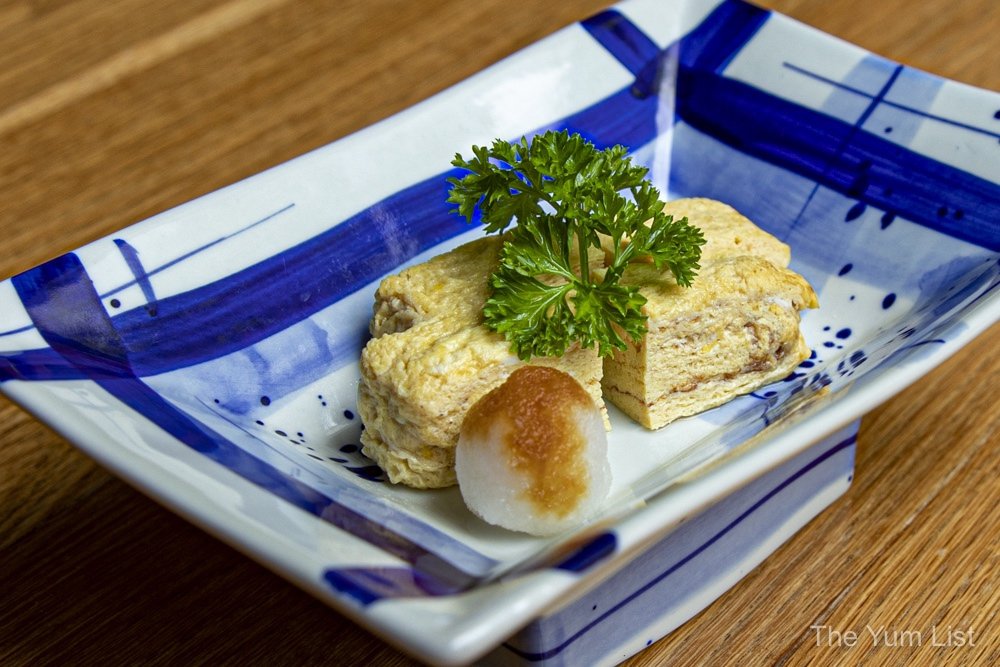 Izakaya Saturday Brunch – Sushi & Sashimi
With close to 20 choices of sushi and sashimi, we leave the selection to the chefs. A beautiful mixed platter arrives with the freshest assortment we can imagine. Sashimi comes in the form of salmon, octopus, yellowtail, butterfish and tuna, On the sushi side we devour salmon and yellowtail sushi, and eel and salmon skin rolls. Really, we could stop here and be perfectly satisfied but there is so much more.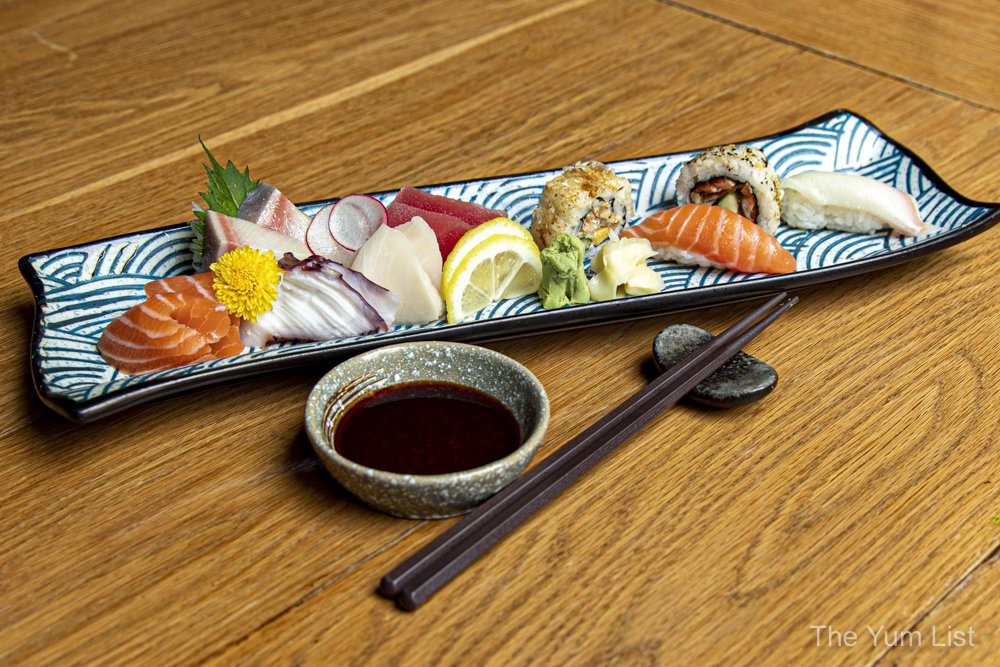 Realizing we're not going to make it if we continue ordering as we do, we slow down to one item per section.
Grilled Dishes
Grilled dishes are plain or with teriyaki sauce. From choices of mackerel, salmon and squid, we go with plain salmon. It's golden on the edges with moist flakes. A squeeze of lime tops it off.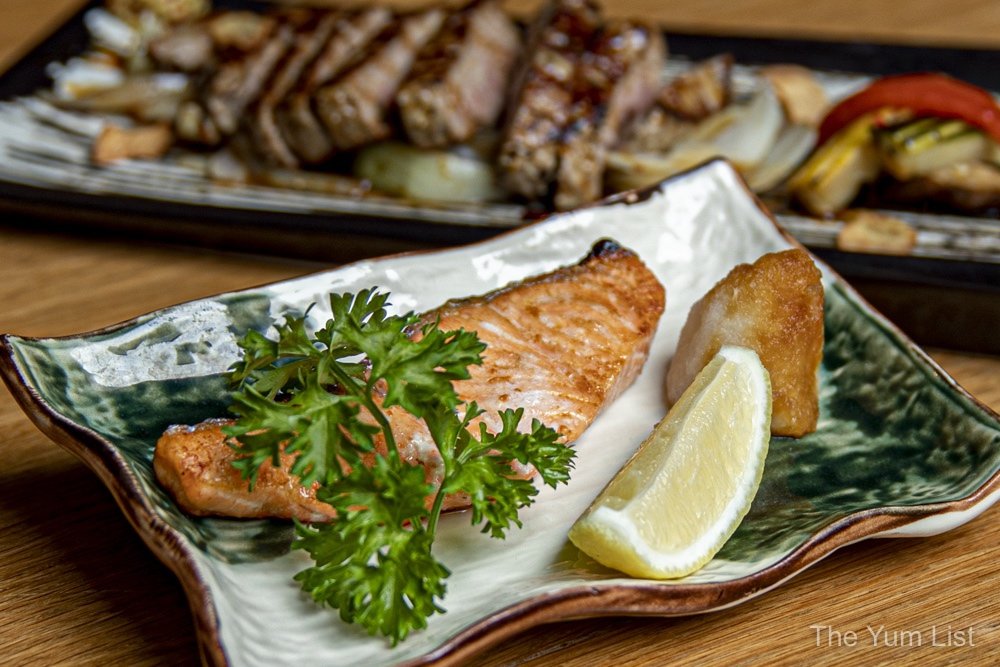 Deep-Fried Dishes
Again, there are multiple options for the deep-fried items but it's the prawn and vegetable tempura that catch our eye. The batter is exquisite – paper-thin, crispy and not a drop of oil remaining. The prawns have a perfect soft bite to them and the pumpkin is my favourite out of the veg.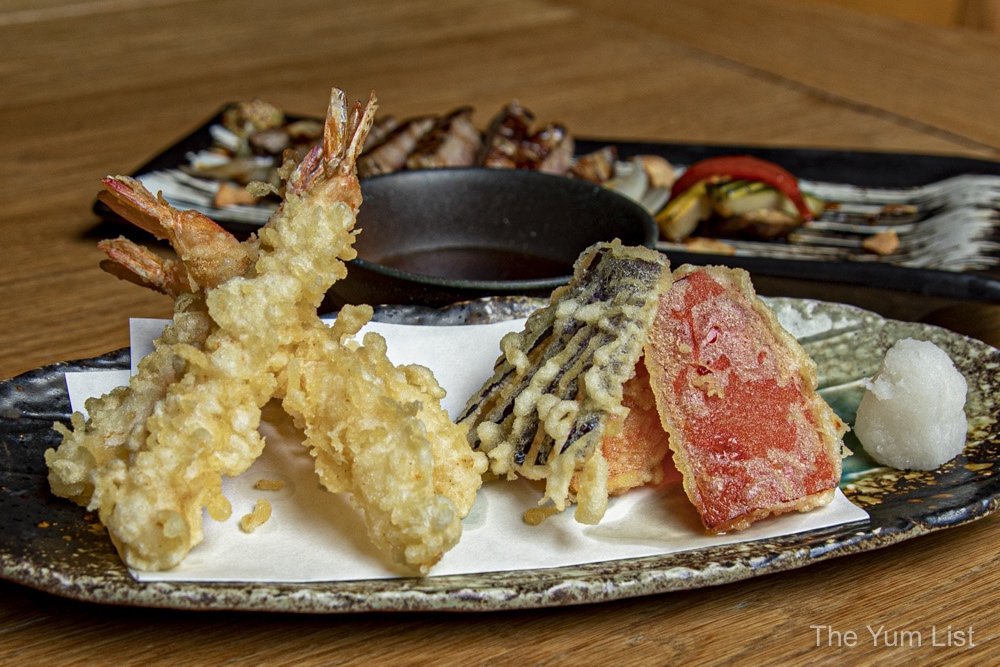 Noodles and Rice
Soba and udon are offered both hot and cold, and ramen noodles in miso soup are the third noodle type. We take the last pick and find a satisfying noodle with just a hint of bite to the texture. The broth is also highly fulfilling. Garlic or seafood fried rice are alternative carb choices. The former is a mound of short-grain Japanese rice deliciously mixed with dried, chewy slices of garlic.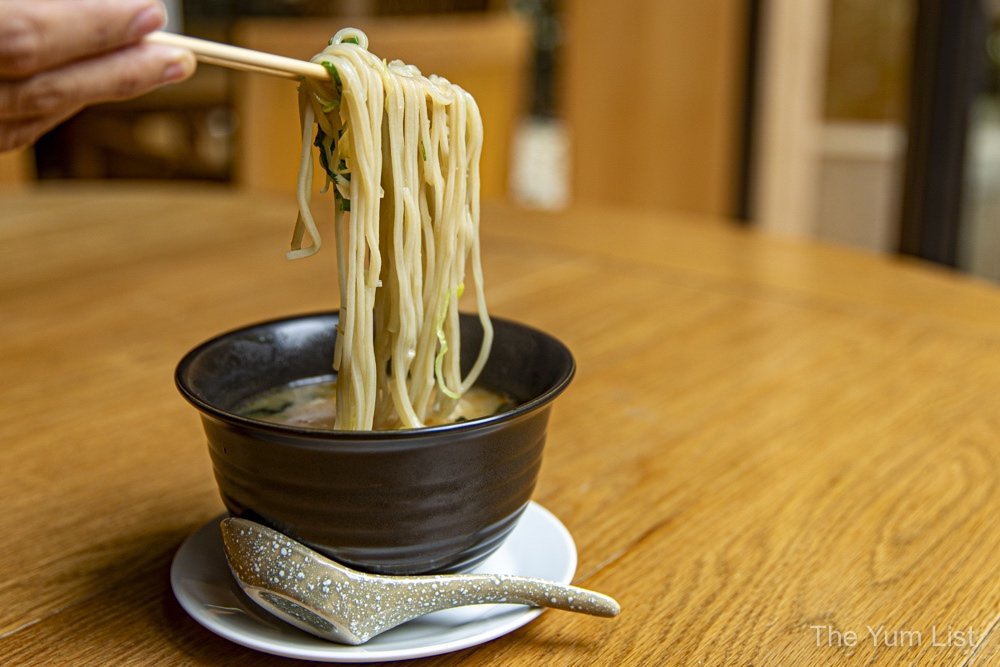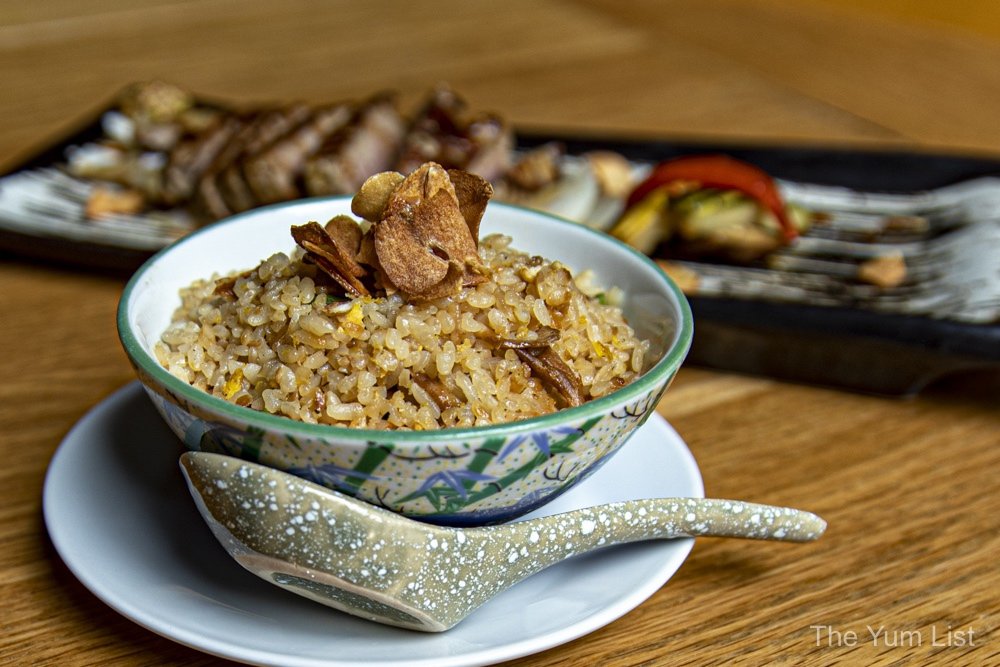 Izakaya Saturday Brunch – Teppanyaki
Vegetables, seafood and meat are all available teppanyaki style. As we've already had our fill of fish (and I'm not a fan of tofu), the boys chow down on chicken and beef. The chicken comes with a sour soy sauce with grated radish inside. Skin and meat come together and a squeeze of lime or grainy mustard are super accompaniments. We couldn't ask for a more perfectly cooked piece of beef, either. It's still pink in the middle, brown on the edges and served over a bed of onion and veg.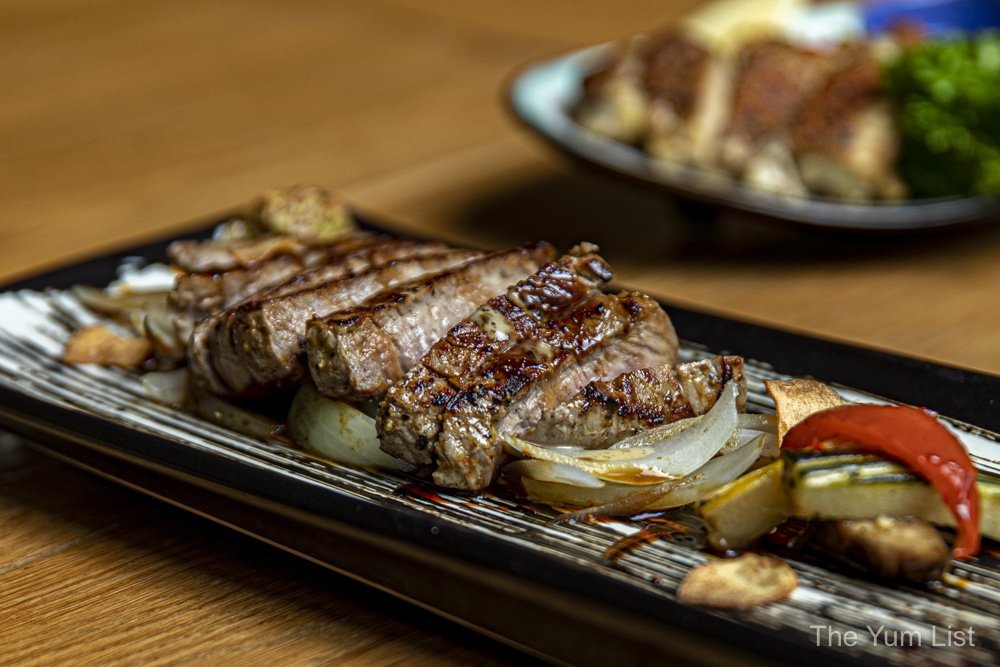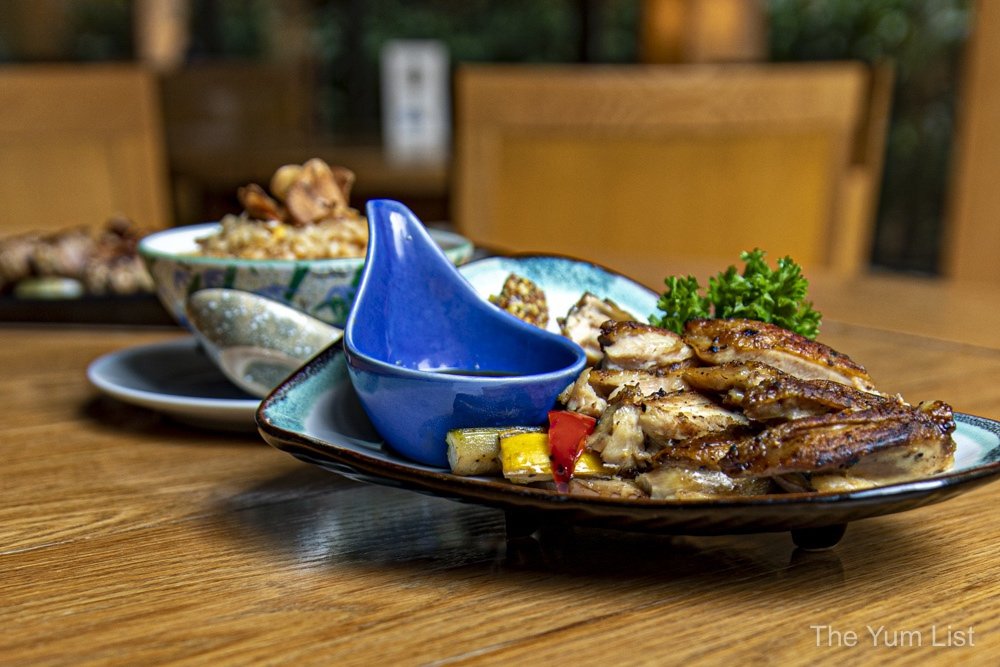 Dessert
After that feast, a simple ending is all that is needed and creamy, cooling ice cream is a pleasurable conclusion. Four options – vanilla, matcha, black sesame and strawberry – not only make a pretty picture but also supply a good range of flavours. Classic, bitter, earthy and fruity, there is something in the finale for all.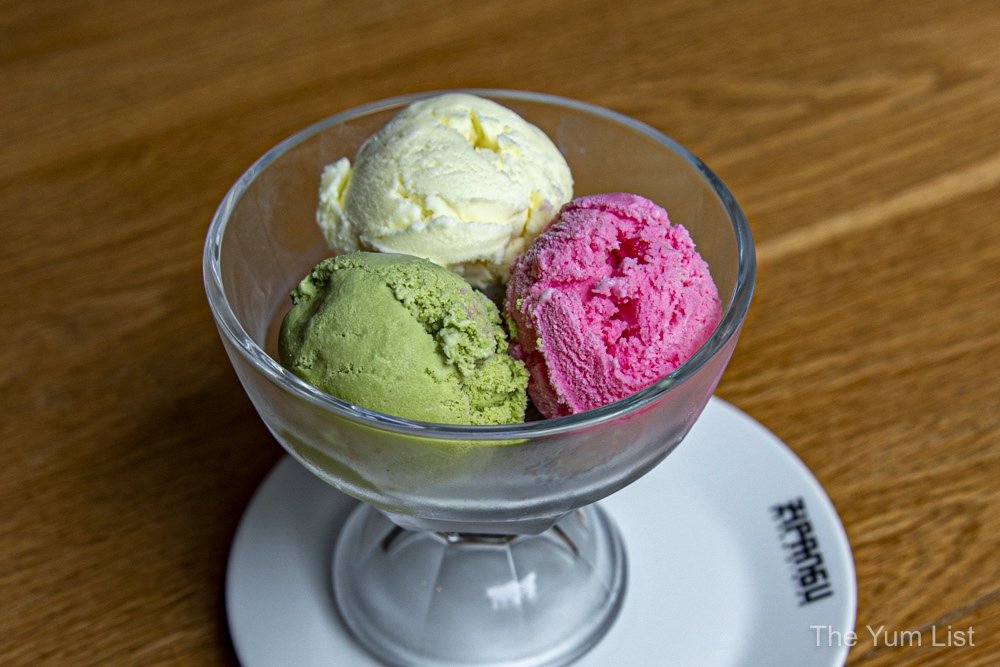 Reasons to visit the Izakaya Saturday Brunch at Zipangu: incredibly fresh food made to order; unlimited servings; kind service; relaxing setting.
Golden Circle members receive 20 – 25% off their total food bill and various credit cards entitle diners to up to 50% off their food bill when dining as two! Different banks have different agreements so it's best to call ahead to see what deal you can score.
Izakaya Saturday Brunch
Zipangu Japanese Restaurant
Shangri-La Hotel Kuala Lumpur
11 Jalan Sultan Ismail
Kuala Lumpur, Malaysia
www.shangri-la.com/kualalumpur
+6 (03) 2074 3560 or +6 (03) 2074 3900
[email protected]
Find more Japanese restaurants in KL here and stay up-to-date with the latest gourmet and travel recommendations for Malaysia here and here.