Live Cooking Experience Nobu KL
Words: T.Jay
Photos: Monica Tindall
Under current circumstances, restaurants across the country are offering value-for-money meals trying to capture a dwindling audience. Amongst them, Nobu Kuala Lumpur continues to make waves by constantly upping the game with their buy-one-free-one Chef's Menu priced at RM398++ (total for two pax!).
Repeatedly curating something new for guests to crave, Nobu is going above and beyond this round. Not only does the six-course menu feature internationally renowned signature dishes but chefs personally visit each table and prepare some of the courses as diners watch on.
The promotion itself will be available for lunch, high tea and dinner service from 1st October to 30th November. However, the live cooking experience will only be available during dinner service.
But First… Drinks
Nobu's bartenders compete each month to create a feature cocktail. This month is The Silky 6 (RM55), created by John Paul Gonzales. The base is Roku Gin and it's inspired by the Pisco Sour. Other ingredients include cranberry, peach liqueur and puree, and egg whites. I hope this one makes it onto the permanent menu. The Matsuhisa Martini (RM60), Mon's pick (and also the favourite of co-founder Robert De Niro), is Ketel One, Hokusetsu sake, and ginger. This is a beautifully strong and balanced cocktail.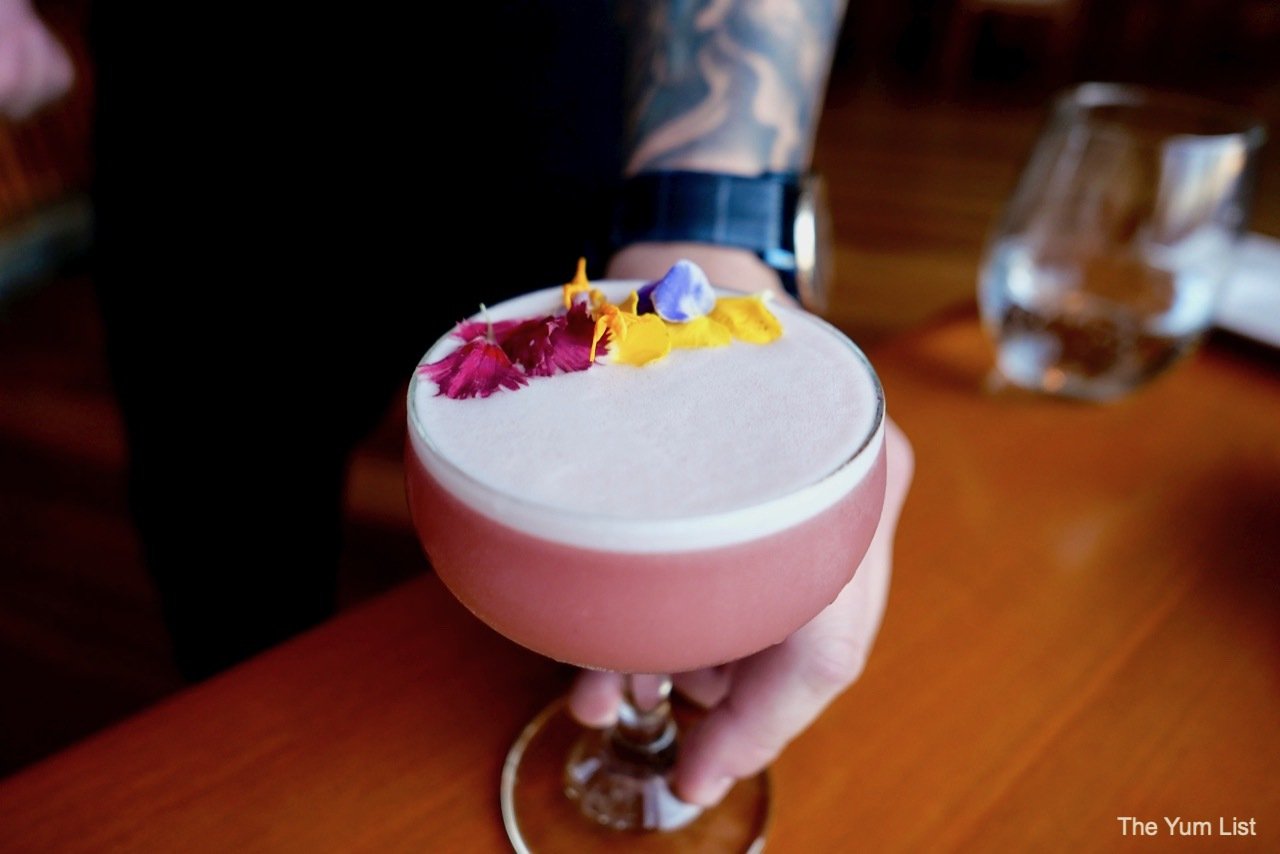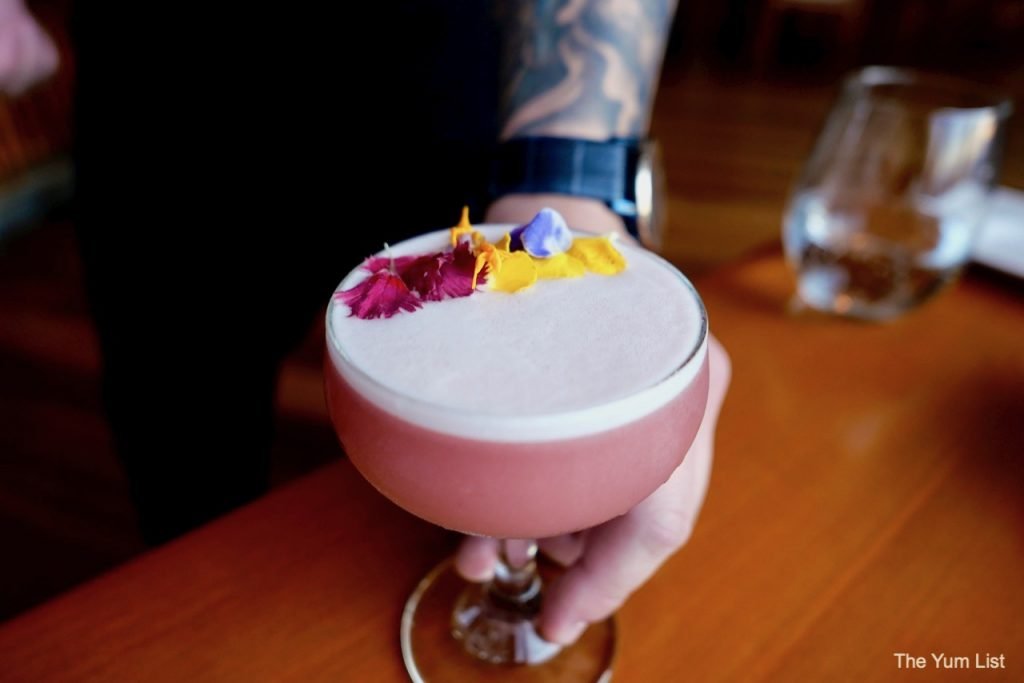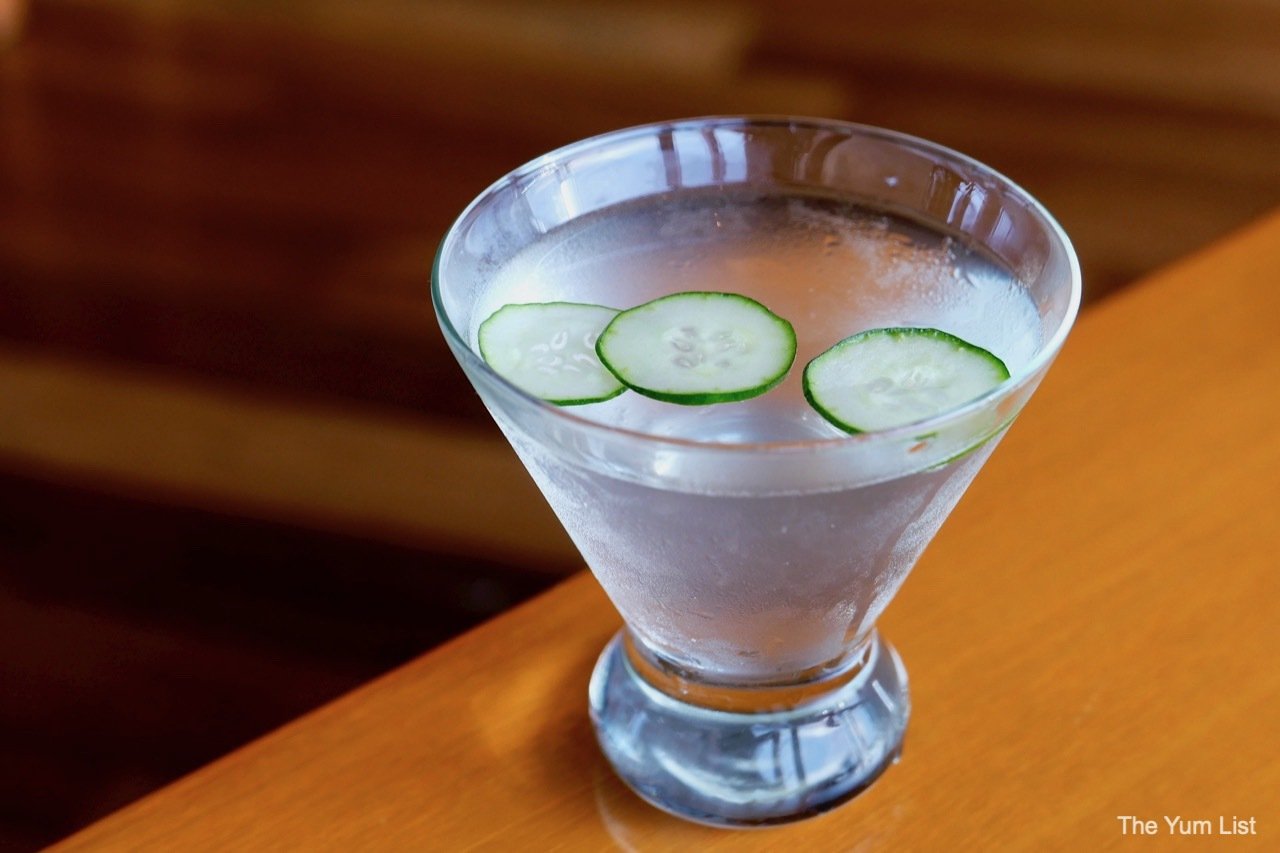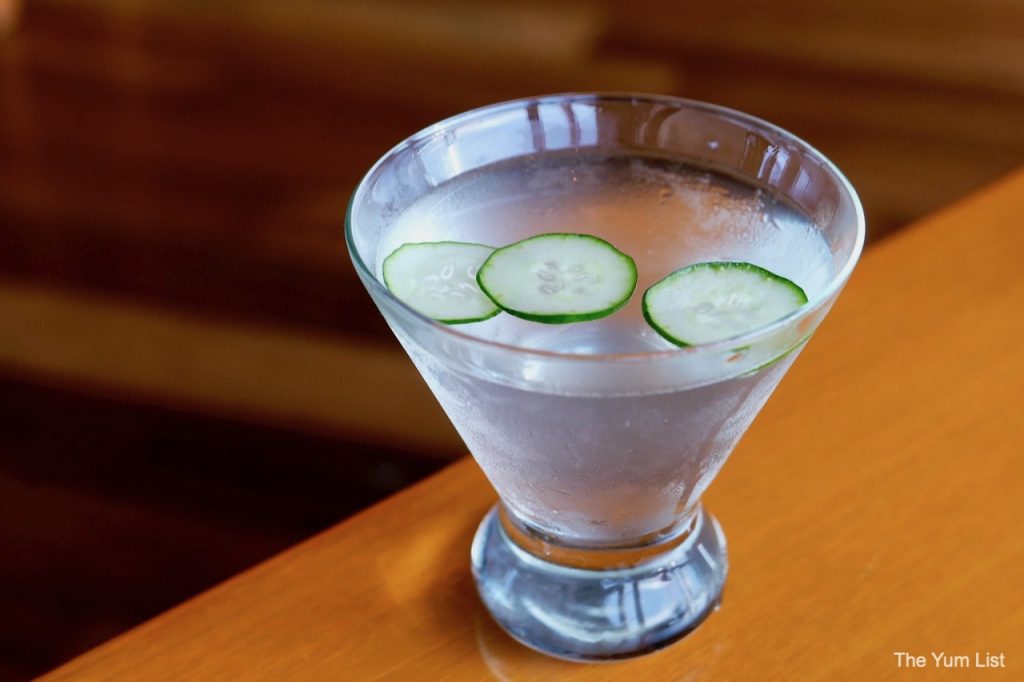 Moriawase
The Moriawase or combination platter was our first course. First off, an Irish oyster with Nobu sauce was briny and plump, balanced with the sweetness of Maui onion salsa and garnished with caviar. Japanese whitefish with yuzu grape seed oil, dry miso and garlic chips was crisp and clean tasting. Lastly, bonito-seared tataki wrap with mixed greens, Matsuhisa's soy onion dressing and a garnish of ginger torch was very meaty in taste and texture.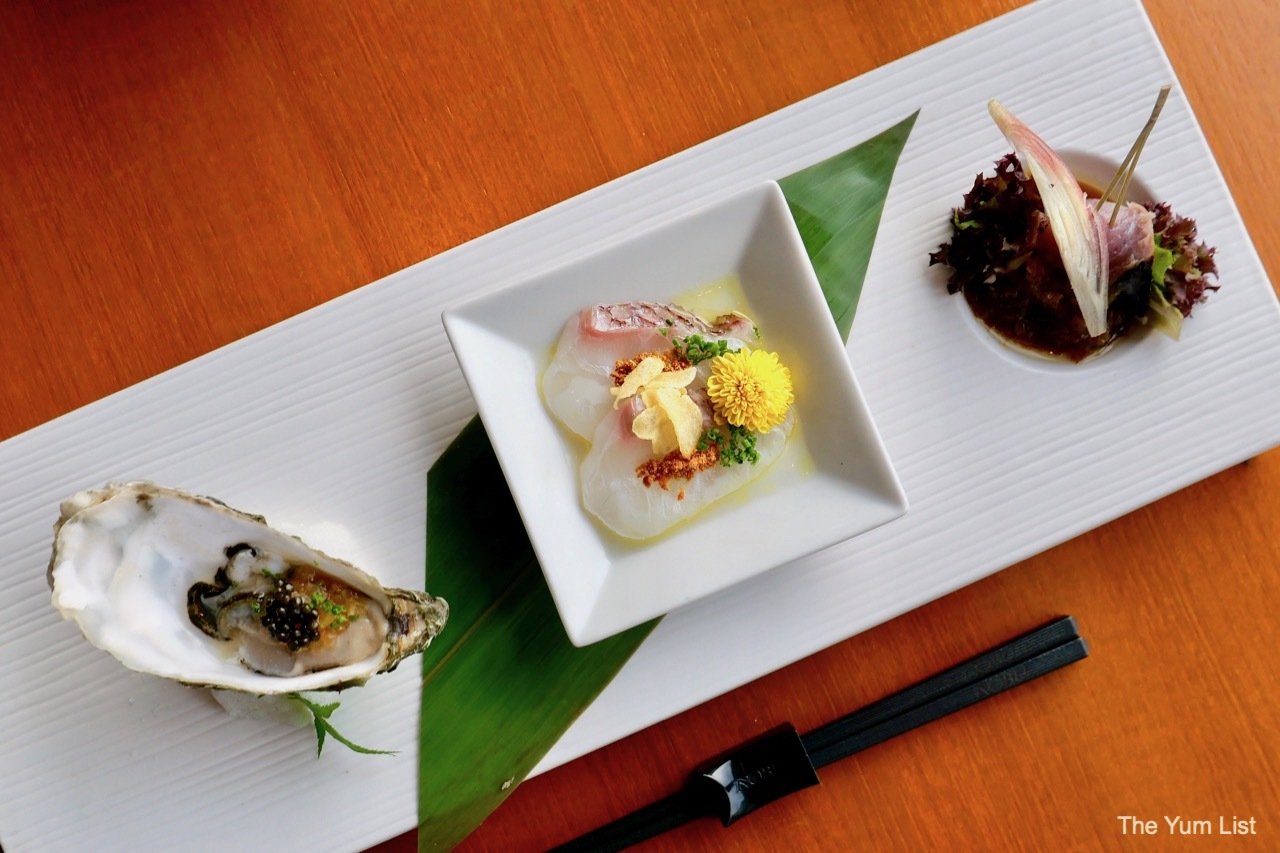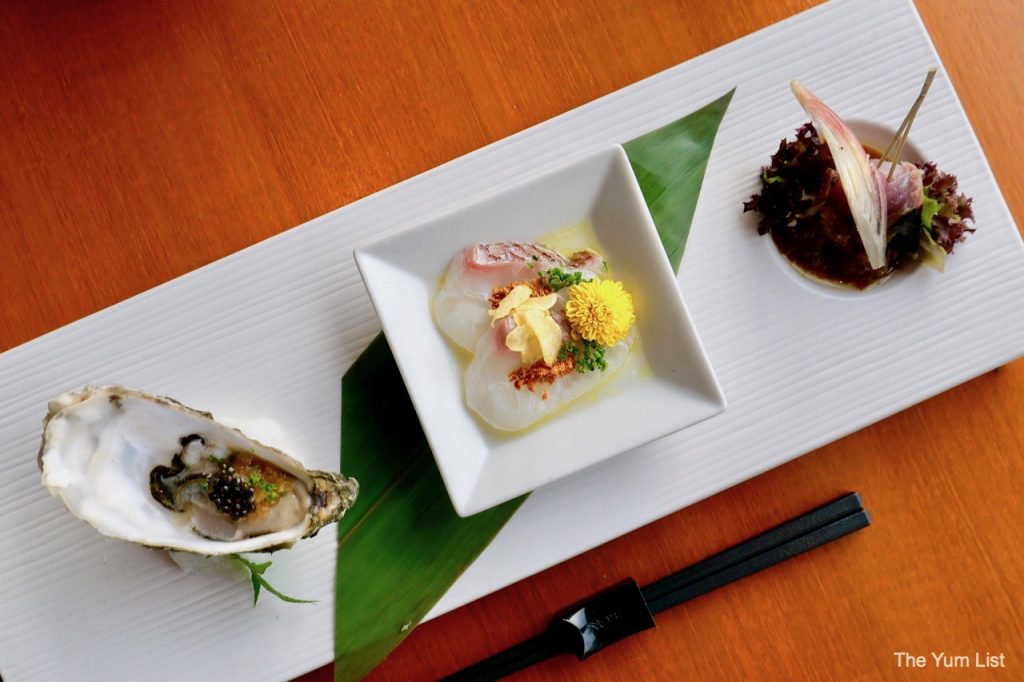 Chef's Zensai
The Chef's Zensai saw black cod marinated and seared in sweet den-miso wrapped in butter lettuce and topped with lightly fried kataifi pastry. A sliver of ginger torch created a bridge from Peru to Malaysia. The little package was full of texture and flavour.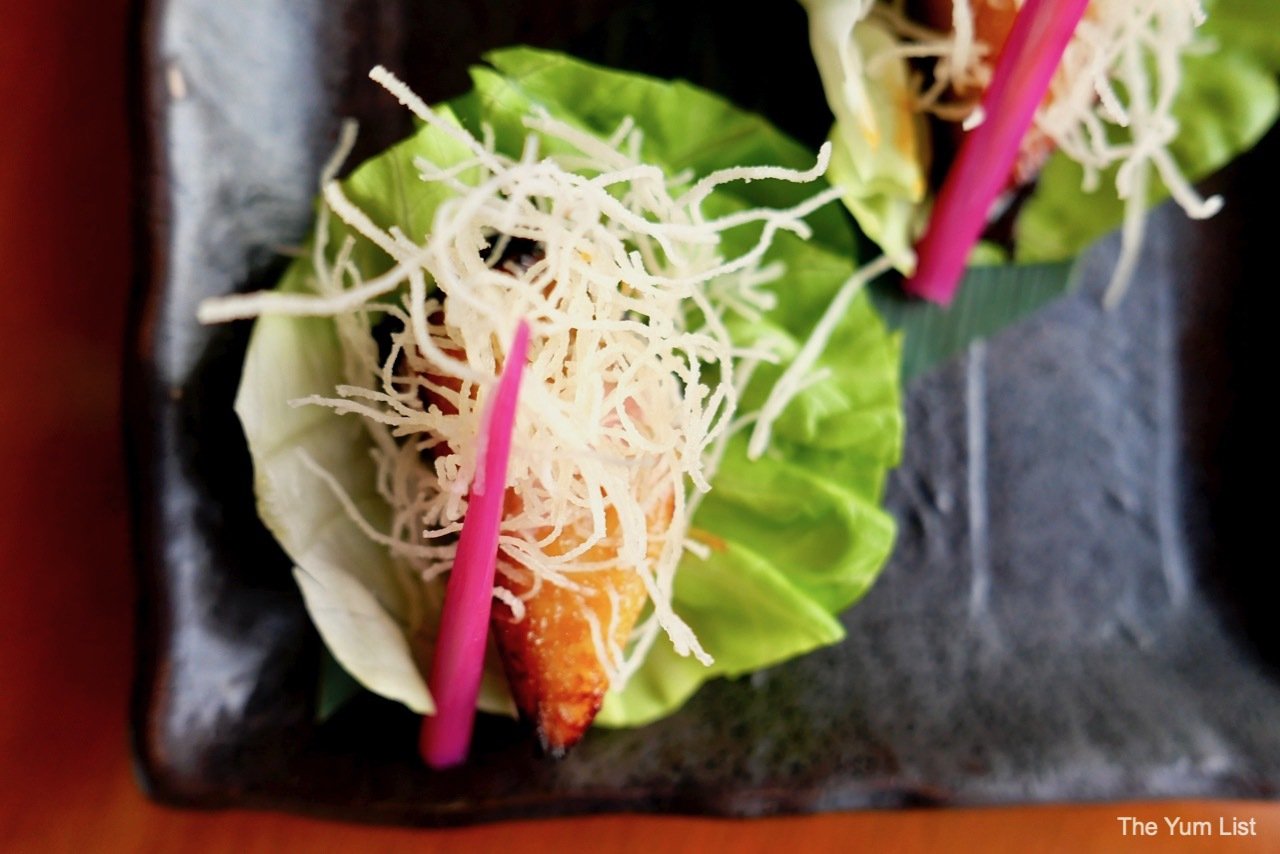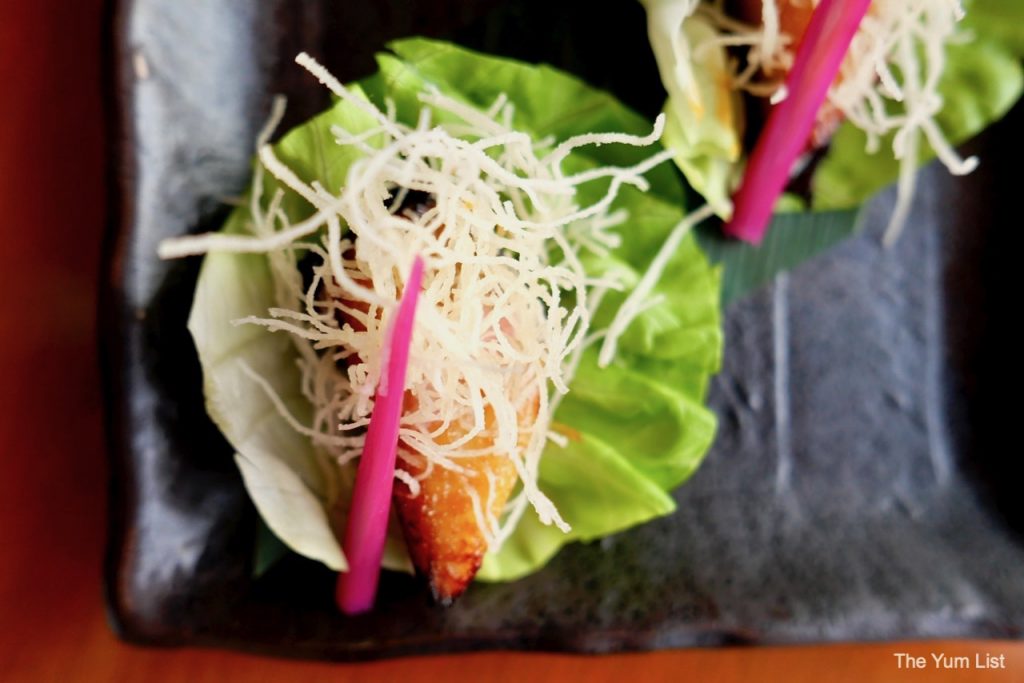 Sushi
Nobu Style Sushi was the first tableside presentation of the night. The Peruvian flavours were highlighted in this course moving from traditional sushi, progressing in flavour with more intense chilli in each piece. The course is not spicy, just not necessarily anticipated while eating sushi. The chef prepared for us four pieces of nigiri sushi: toro with wasabi; yellowtail jalapeño with yuzu soy sauce; fluke with jalapeño puree, and botan ebi (sweet shrimp) with rocoto (Peruvian chilli sauce), soy salt and yuzu lemon juice, garnished with cilantro.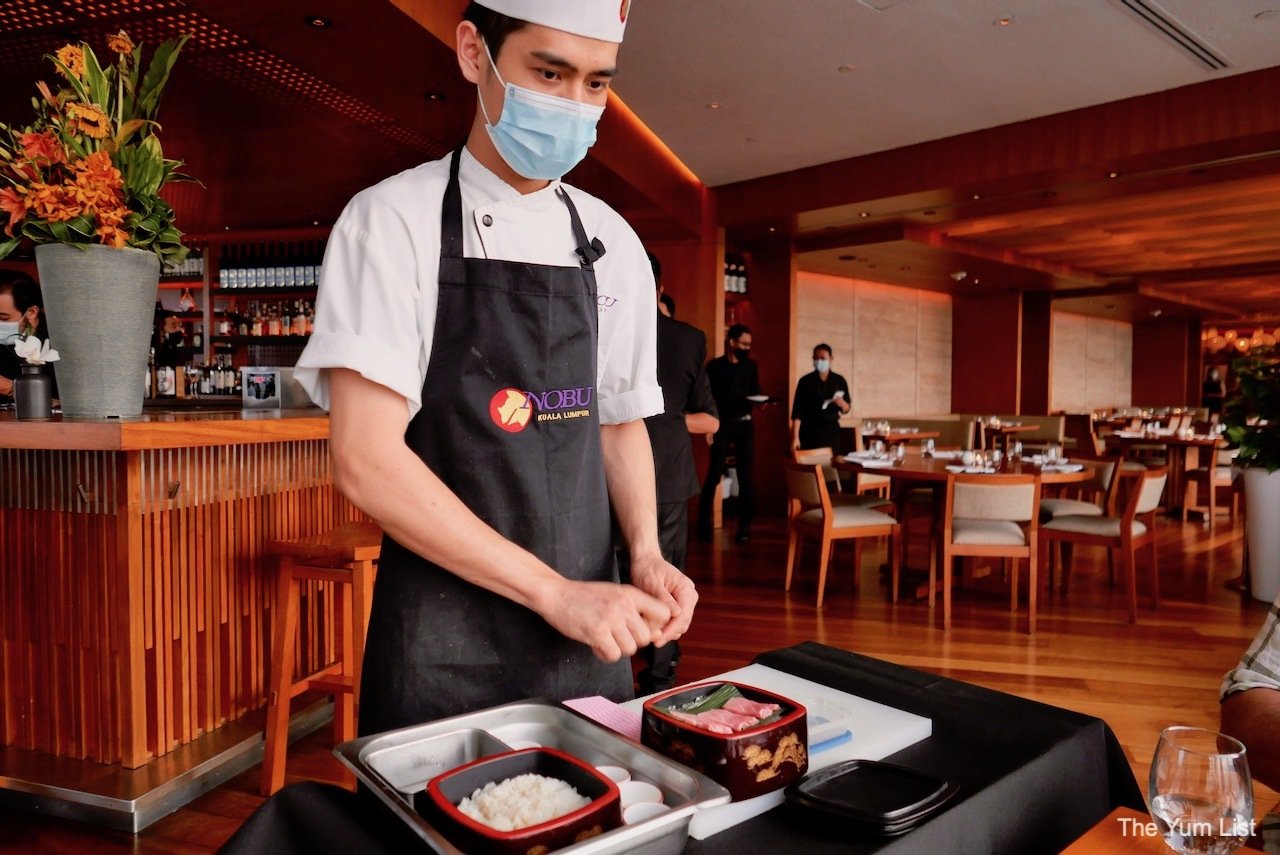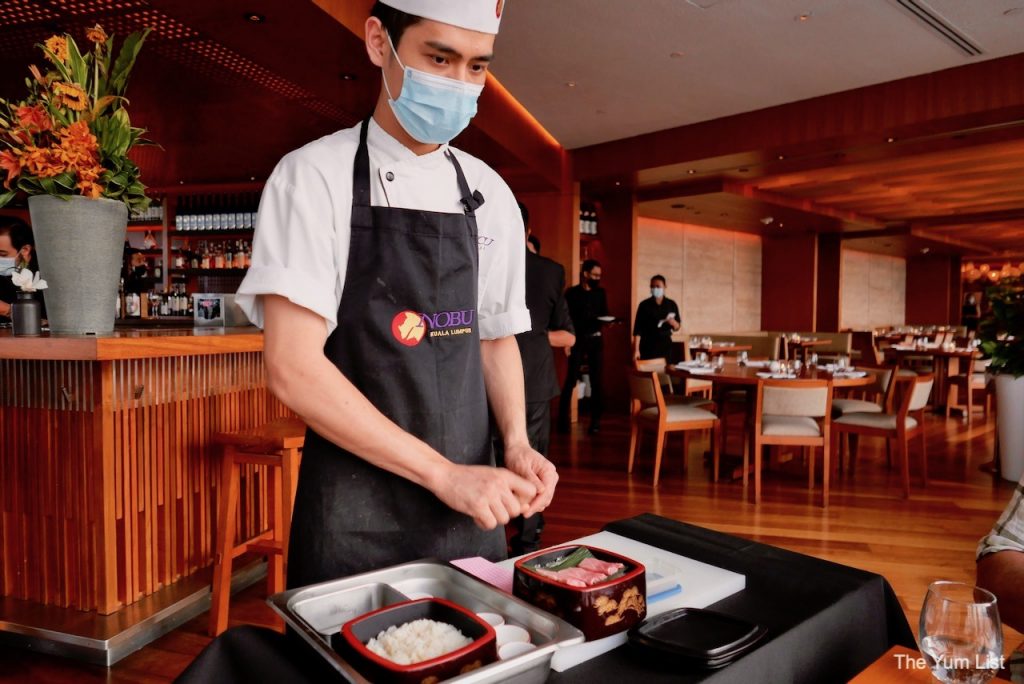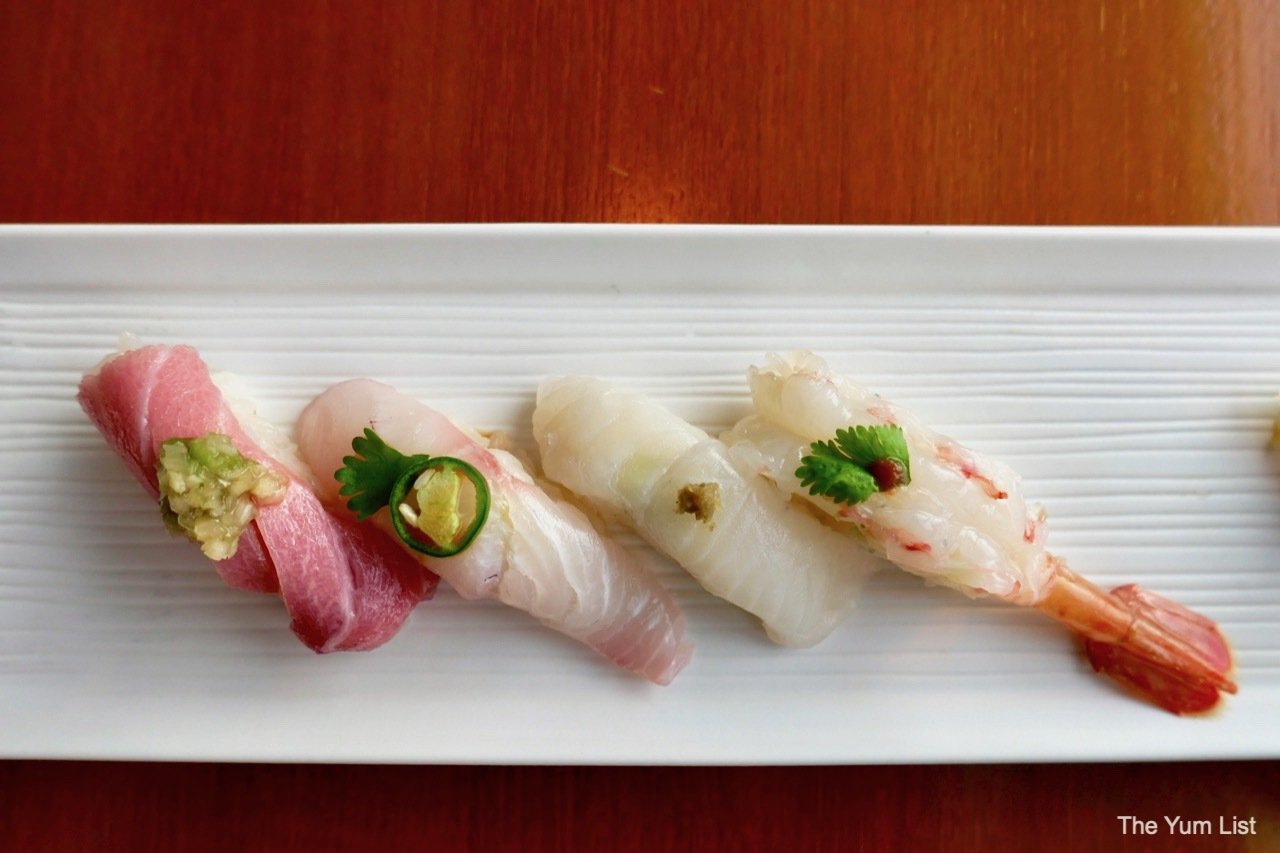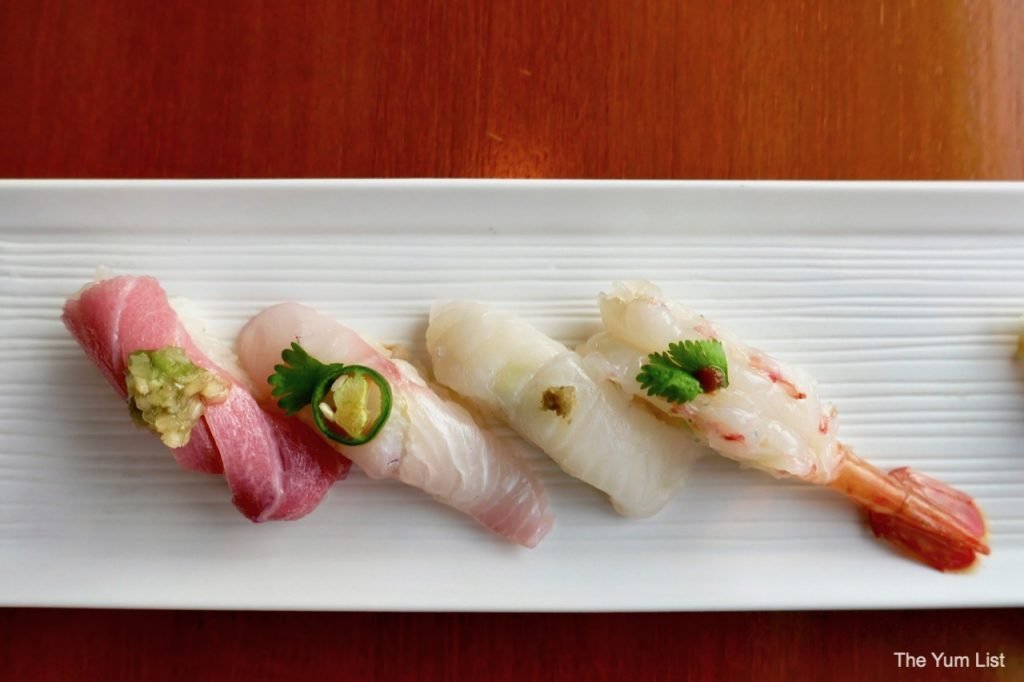 Wine Mate
To pair with the following course, the Joseph Drouhin St. Veran Burgundy France (RM355) was recommended. Pale gold in colour, this is a bright wine with high levels of minerality. There are soft notes of peach and a good level of acidity. It pairs well with richer foods and fit in perfectly with the Alaskan King Crab.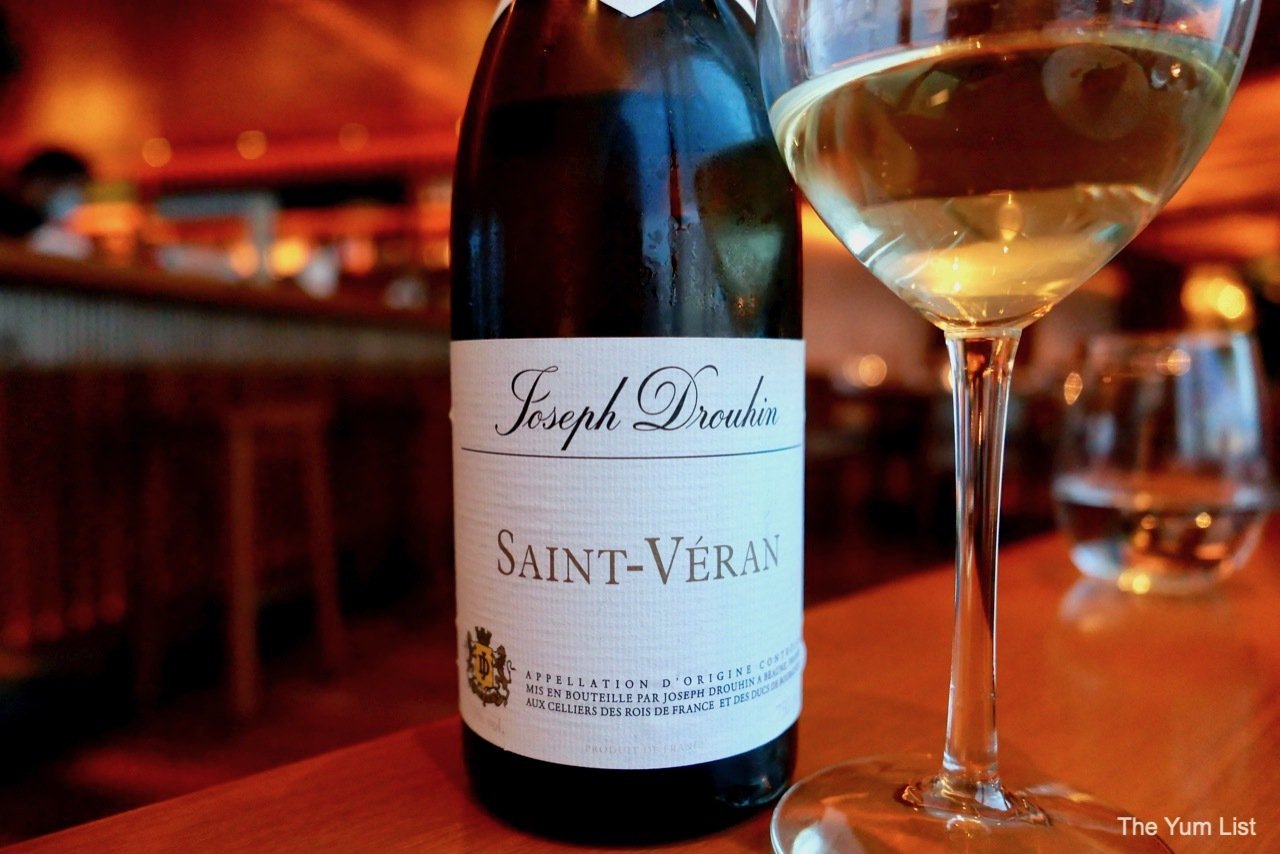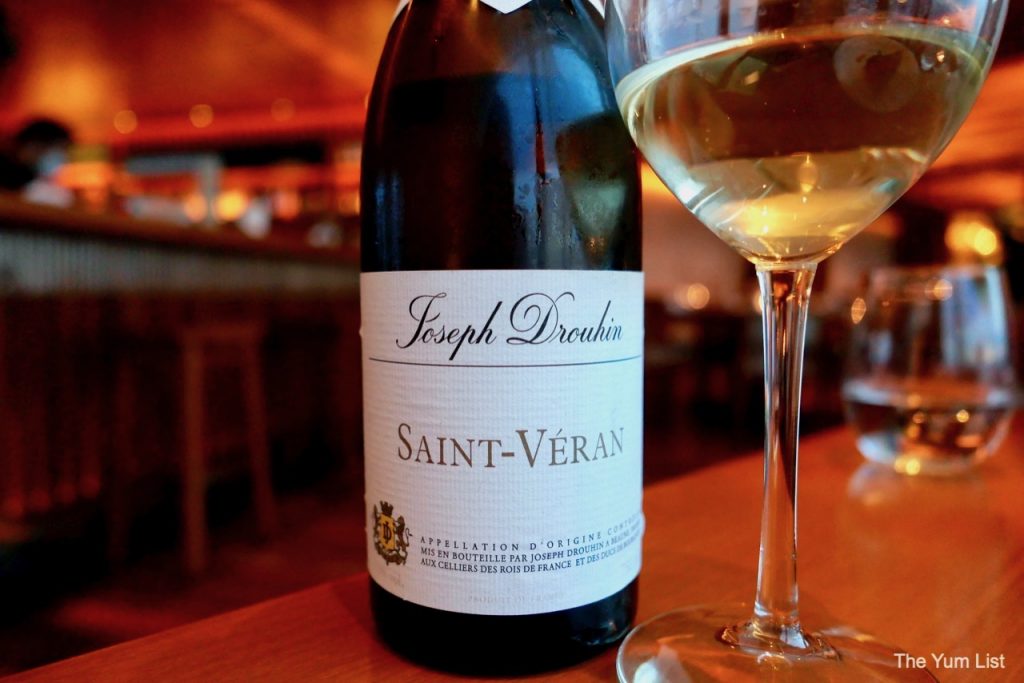 Alaskan King Crab with Creamy Spicy Sauce was prepared table-side and was my favourite course of the meal. The crab meat was served with mayo, chilli, garlic sauce and was torched at the moment just before serving. The intense mayo cut through the sweetness of the crab meat. The hint of smoke and the salty popping texture of masago made a terrific balance. Then there was the surprising spicy sesame pickle that cleansed my palate.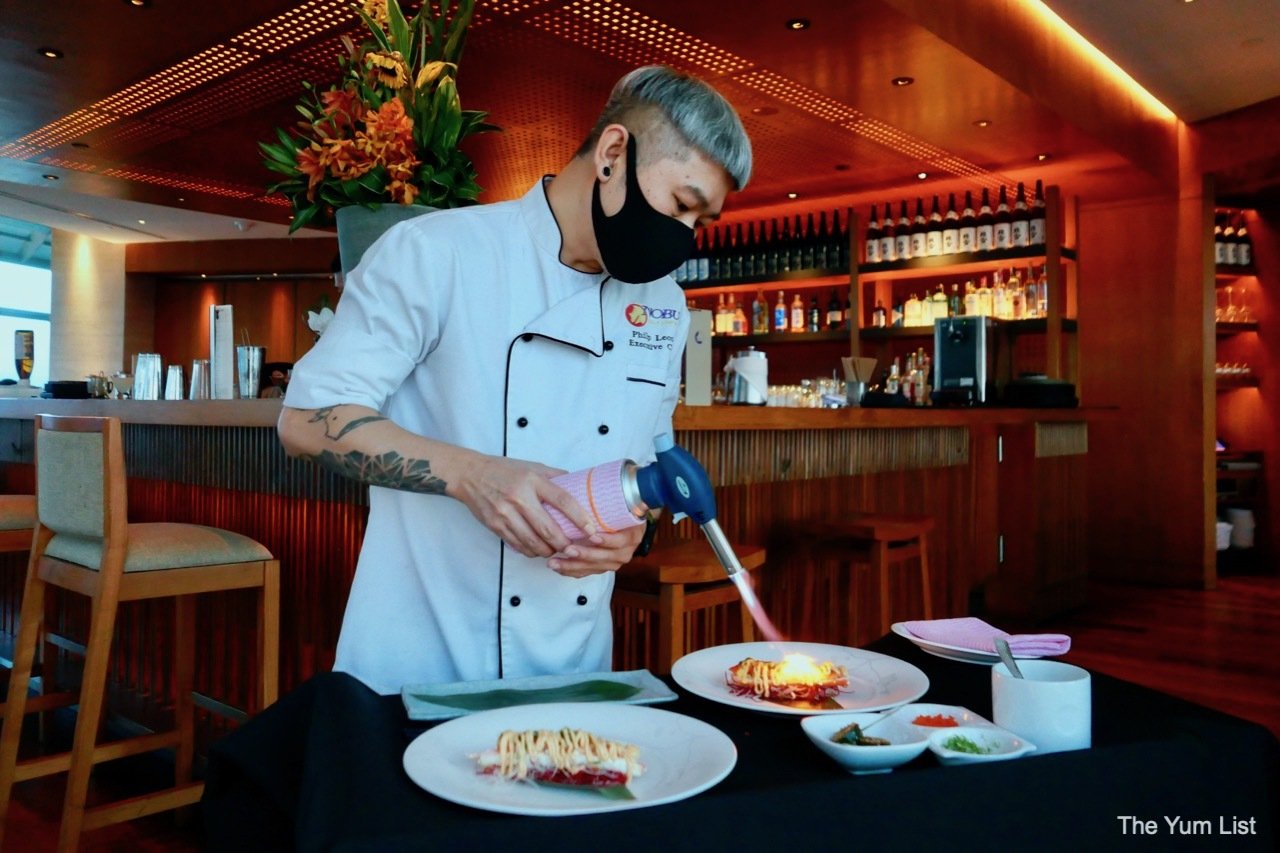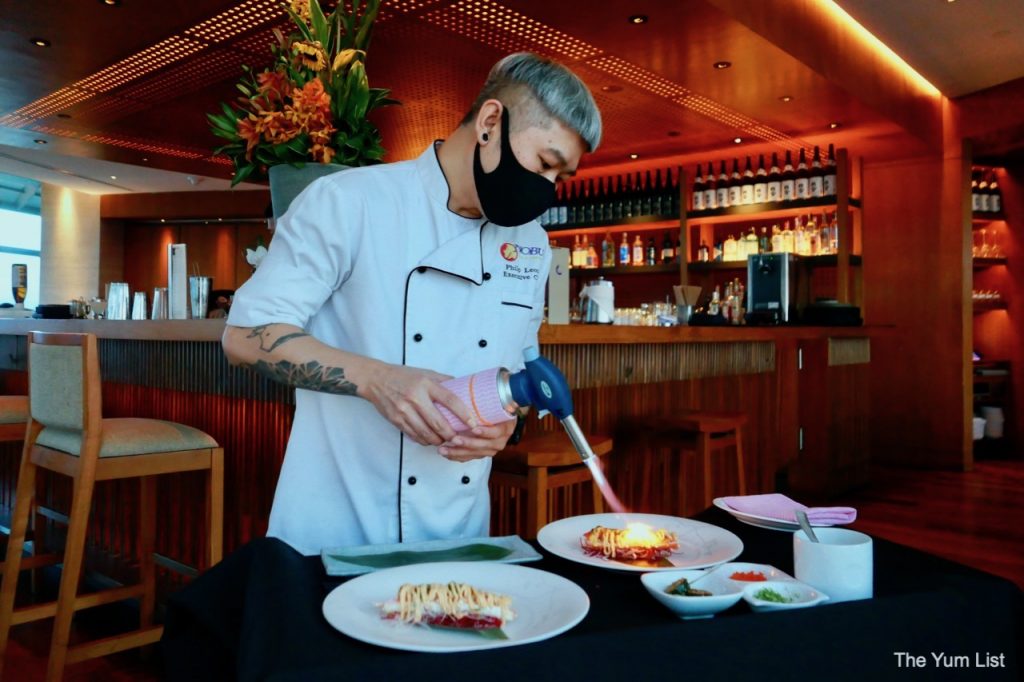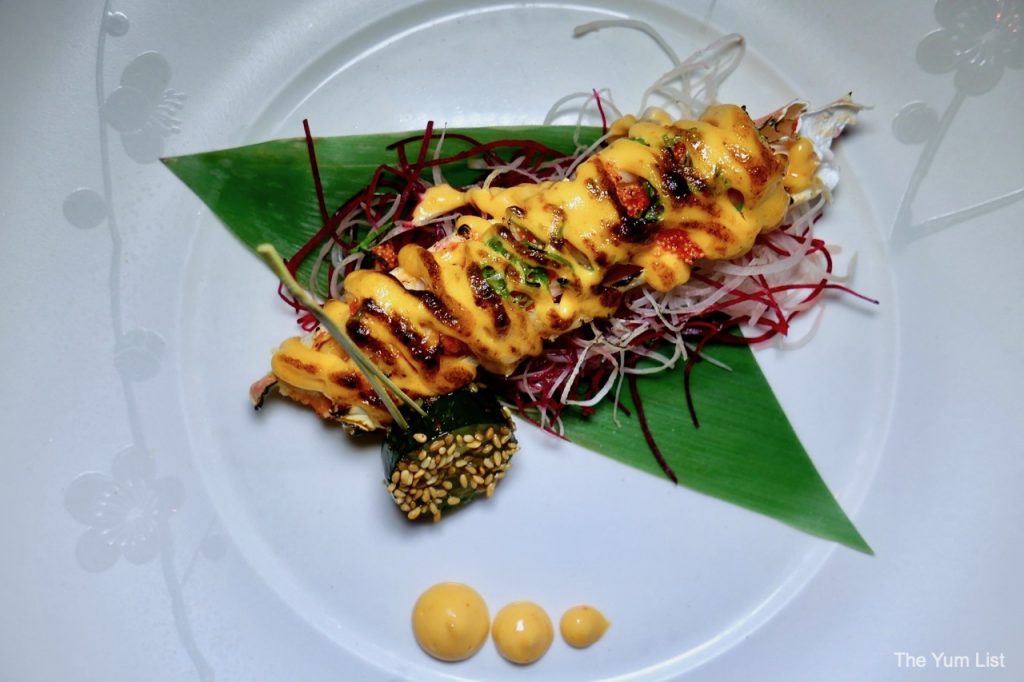 Nobu Sake
All of the sake at Nobu is premium, distilled from highly polished rice, 45% polish or greater. The Honjozo Onigoroshi "Devil Killer" didn't seem very dangerous (it was actually very delicious). It is said that sake was often left outside one's home to ward off devils. We thought if they left this sake out, it might actually work in reverse as devils would stick around for more. This light-bodied, crisp and dry sake, having a slightly spicy finish can be enjoyed several ways: Glass 120ml (RM50); Masu 210ml (RM75); Small 180ml (RM70) or Large 360ml (RM140.) We chose Masu. The traditional wooden box used to measure rice is intentionally overflowing onto a plate. It is a unique experience and highly recommended for a taste of authenticity.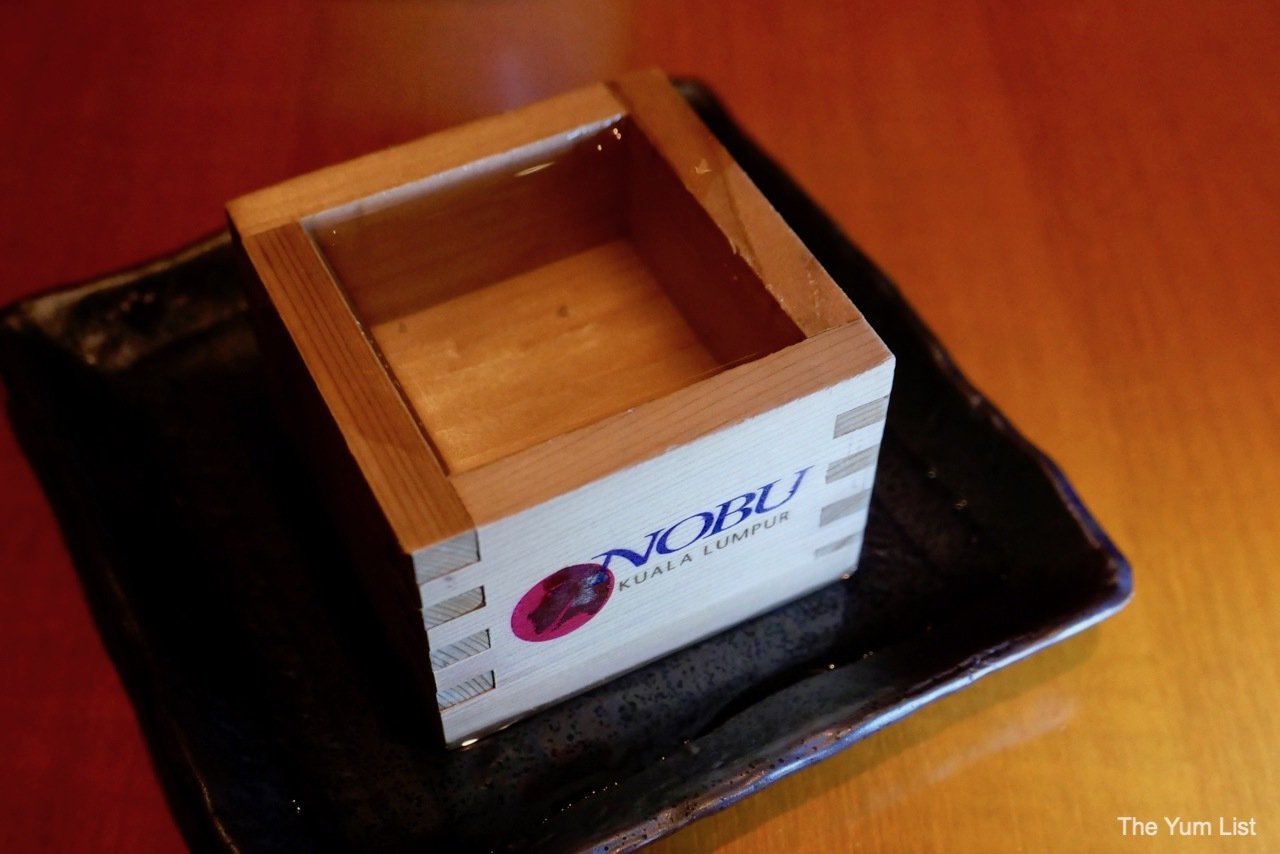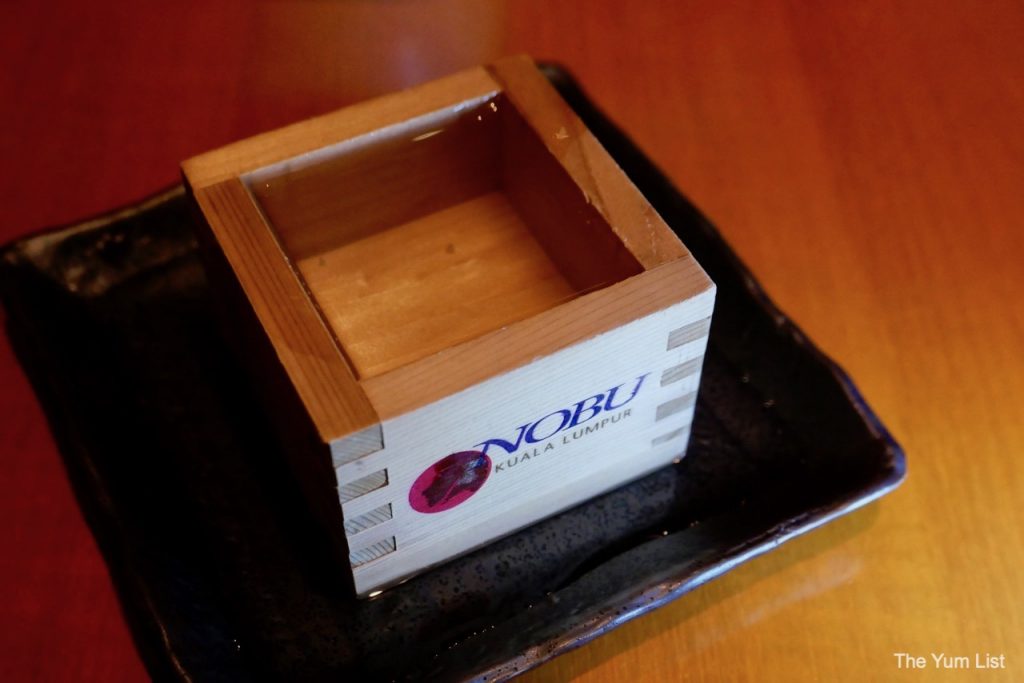 Beef
Grilled Angus Beef Tenderloin with Buckwheat Risotto was our main course. I think buckwheat is truly underutilized on menus and I found the texture mixed with mushrooms very pleasing with the beef. The sauce was a truffled teriyaki, made in house. The char on the meat played well with the sweet sauce and there was an underlying level of umami from the mushrooms that pulled everything together.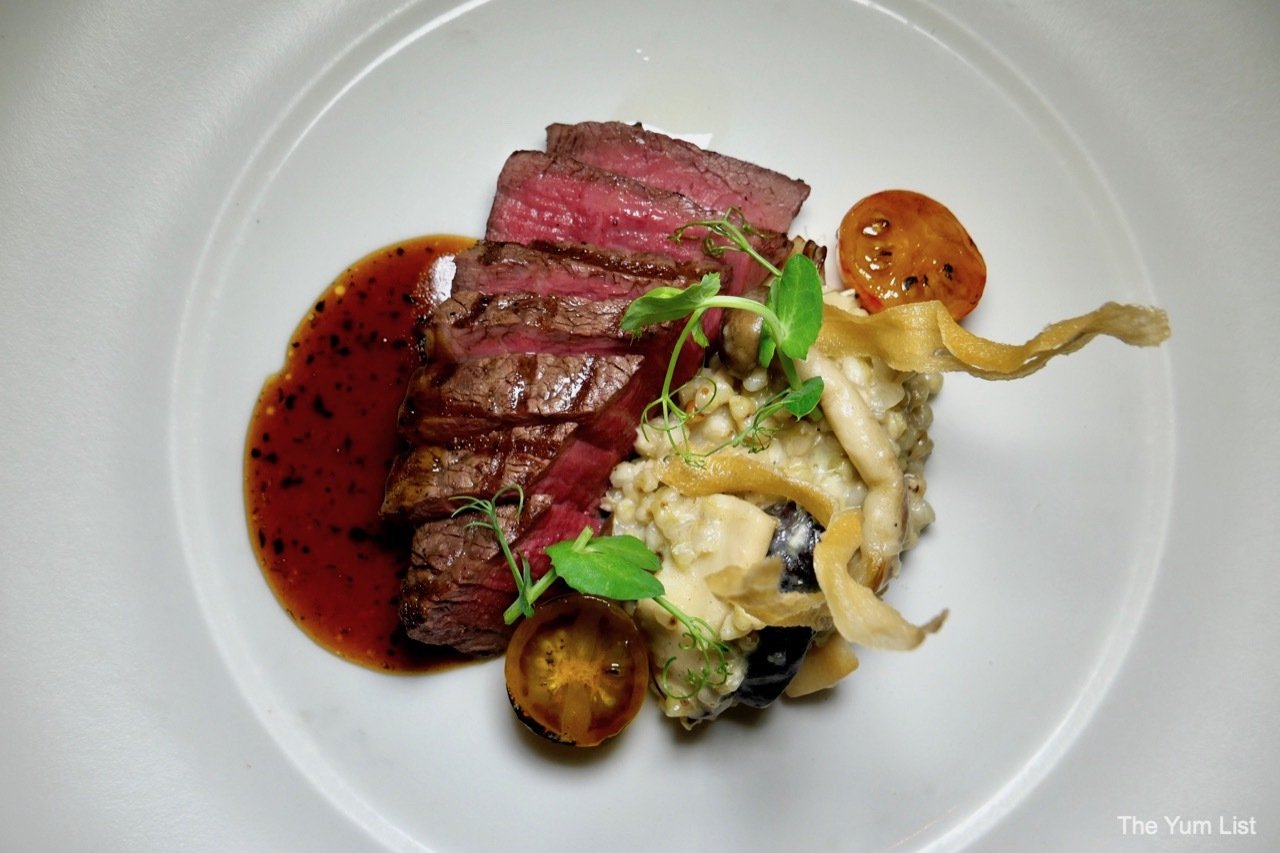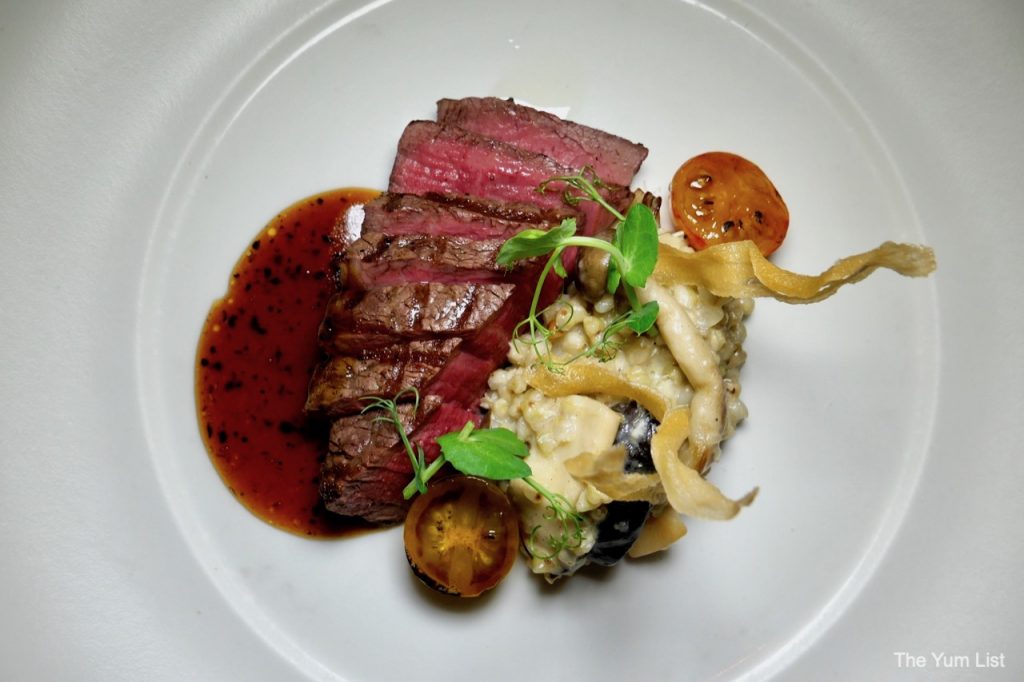 Dessert
For dessert, the Chocolate Sphere, featuring a white chocolate ball, yoghurt mousse, orange curd and a hot chocolate matcha sauce was slightly savoury and not overly sweet. The presence of almond crumble, raspberries and strawberries created a nutty, earthy and velvety warm experience. It brought me back to childhood and playing outside in Autumn, feeling the warmth of the earth and how alive it felt in my hands. I ate all of it and I'm not one to eat dessert.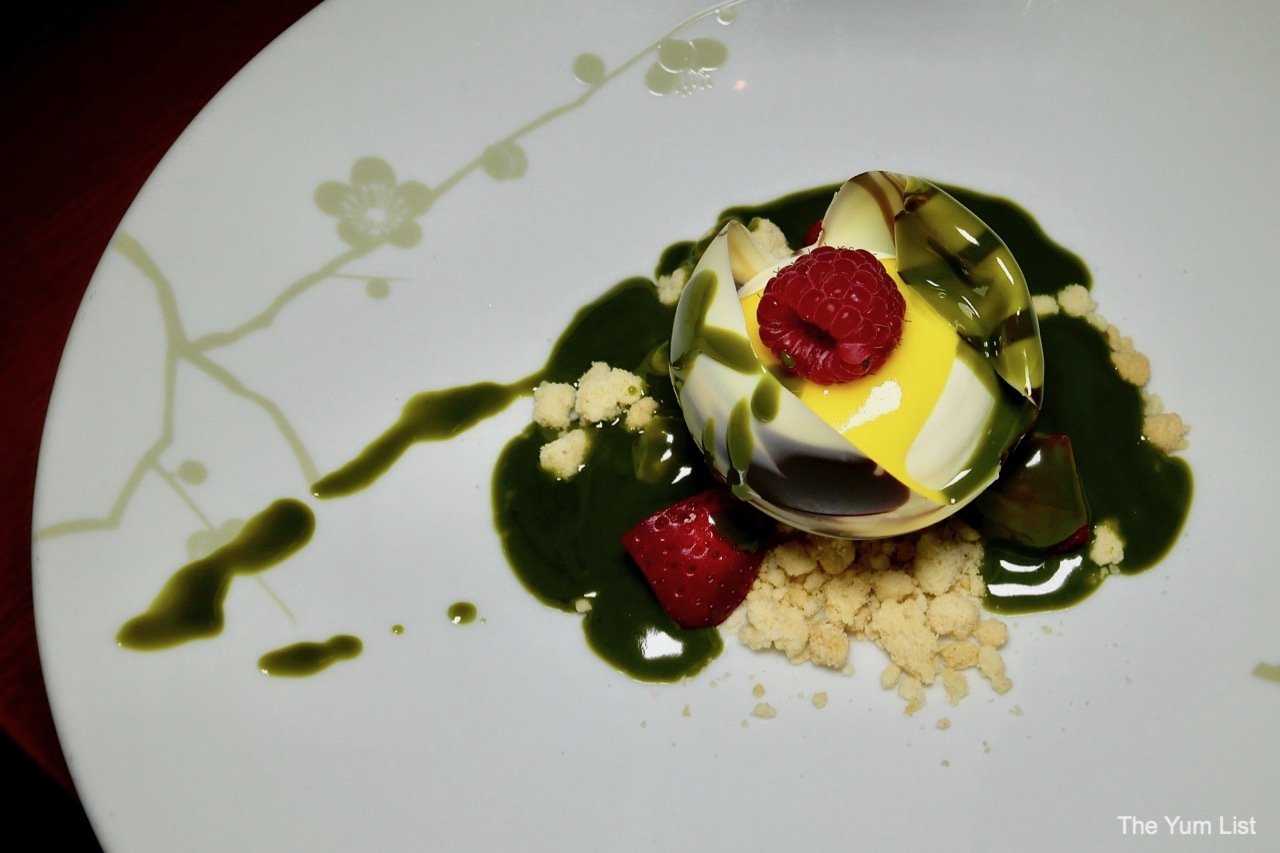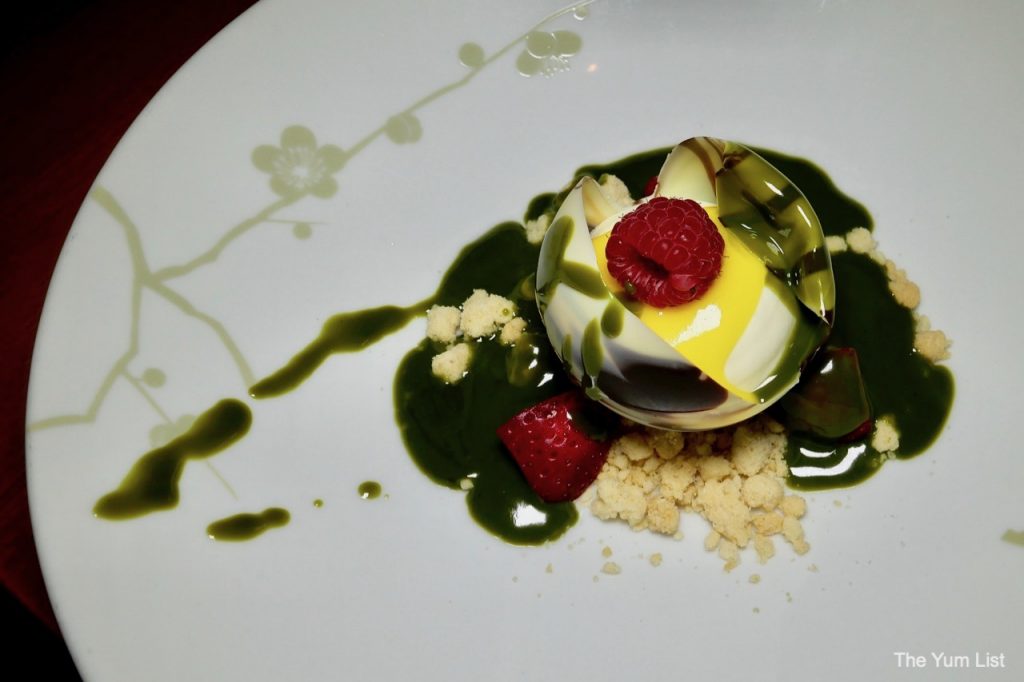 The Chef's Menu with a live cooking experience at Nobu Kuala Lumpur is priced at RM398++ for two people and is available from the 1st of October until the 30th of November 2020.
Reasons to try the live cooking experience at Nobu Kuala Lumpur: more accessible prices than ever before; excellent value for the quality, courses, service and experience; a chance to meet the chefs in person; delicious blend of Japanese and Peruvian flavours.
Live Cooking Experience at Nobu KL
Level 56, Menara 3 Petronas, Persiaran
5088 Kuala Lumpur, Malaysia
+60 3 2164 5084
+60 19 389 5085
[email protected]
Live Cooking Experience & Opening Hours
Lunch Mon-Sun 11:45-14:00
High Tea Sat & Sun 13:00-16:00
Dinner Mon-Sun 18:00-22:30
Find more Japanese restaurants in KL here, and stay up-to-date with the latest gourmet and travel recommendations for Malaysia here and here.