The Haven All-Suite Resort, Ipoh
Monica Tindall
Just over two hours north of Kuala Lumpur we find ourselves completely removed from the bustle of city life at The Haven All-Suite Resort, Ipoh. Ever-surprised by the beauty of nature, we find pleasure and relaxation in the surrounds of this all-suite resort.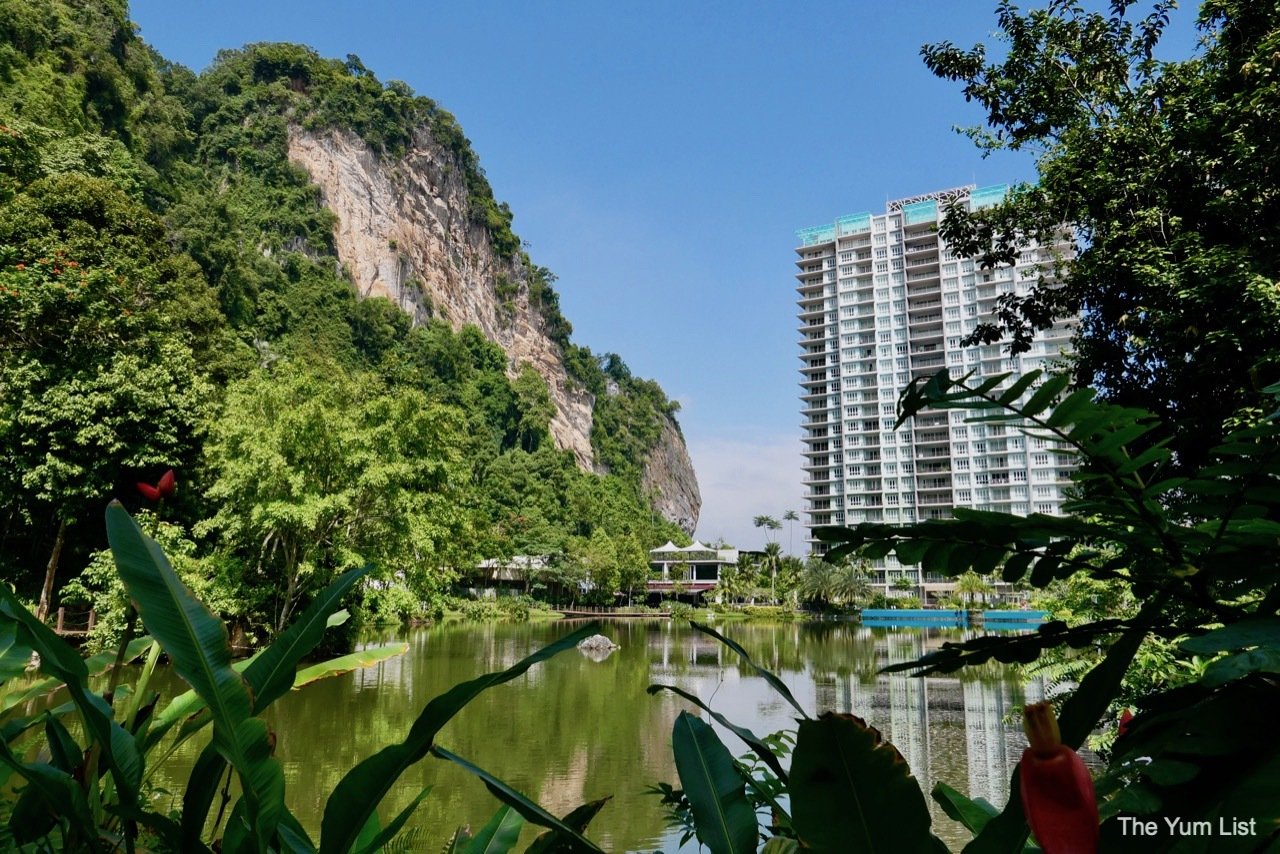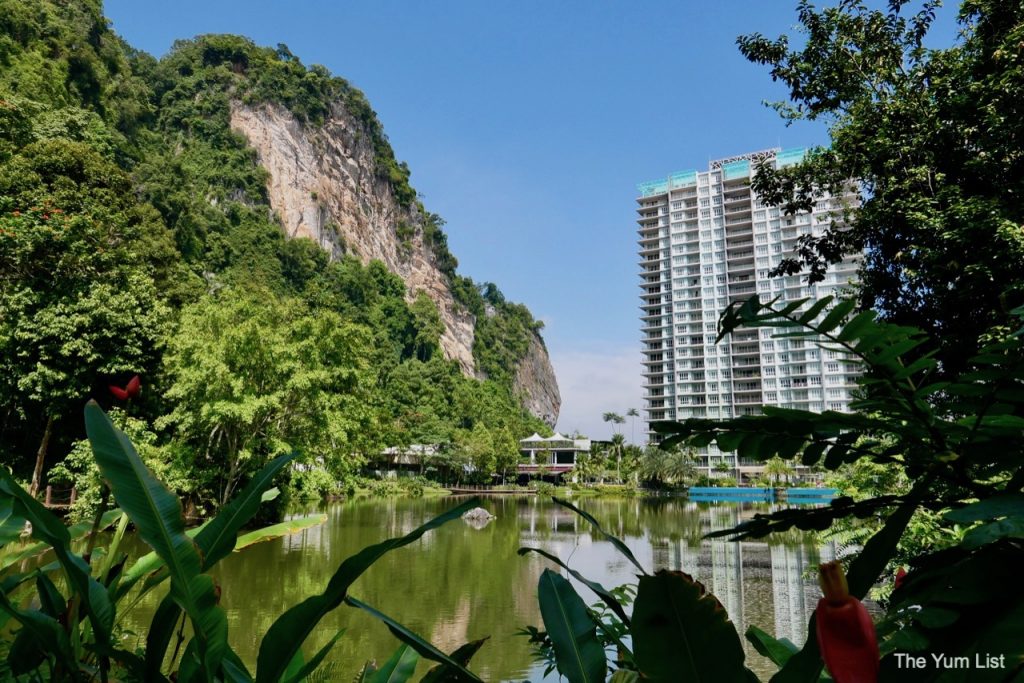 Location
Built on the edge of primary forest on a site still brandishing evidence of its 200-million-year history, the property is a natural retreat. All manner of flora and fauna find a home here and those taking time to slow down and smell the hibiscus will uncover butterflies, birds and plant life that shy from the concrete world but frolic in the masses here. Admire striking limestone outcrops from the Palaeozoic era and a natural lake constantly flowing with water from the hills and underground springs.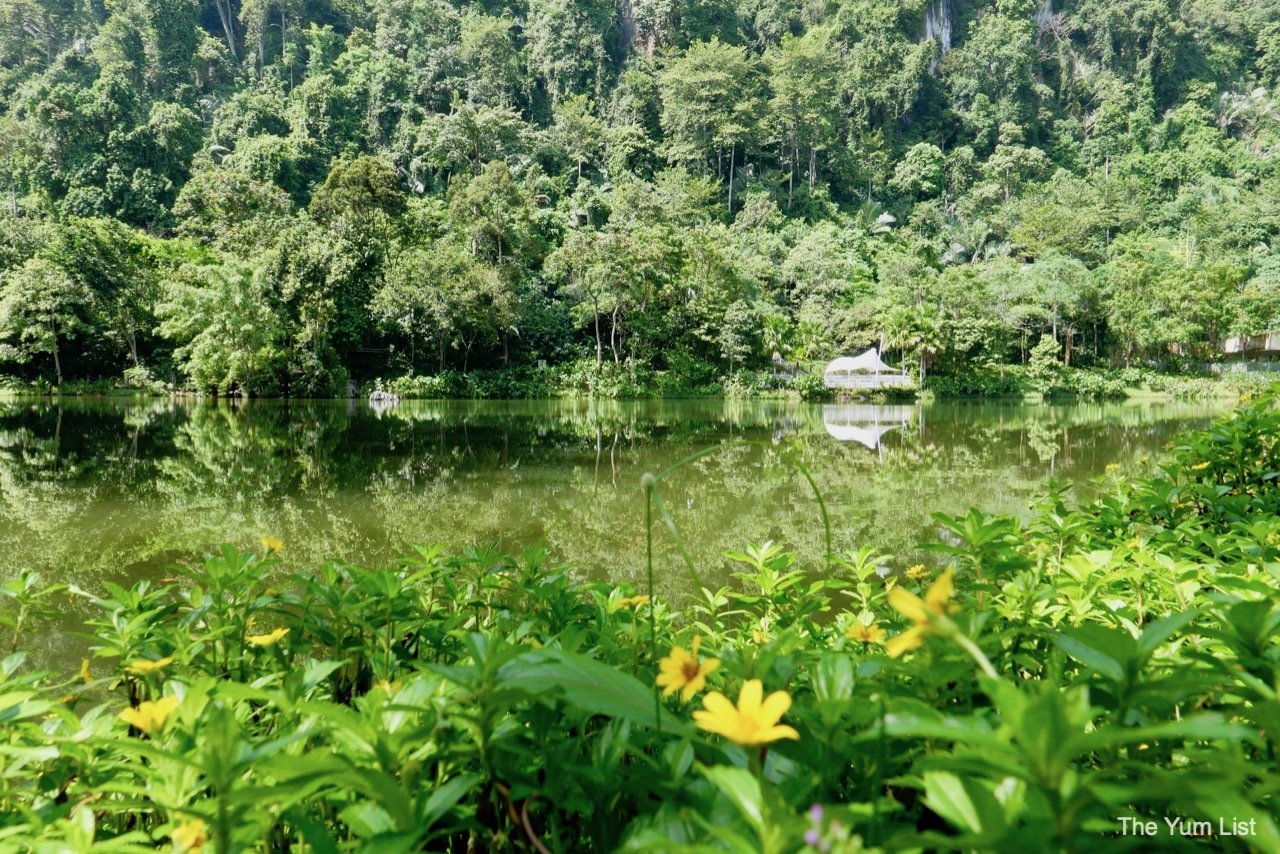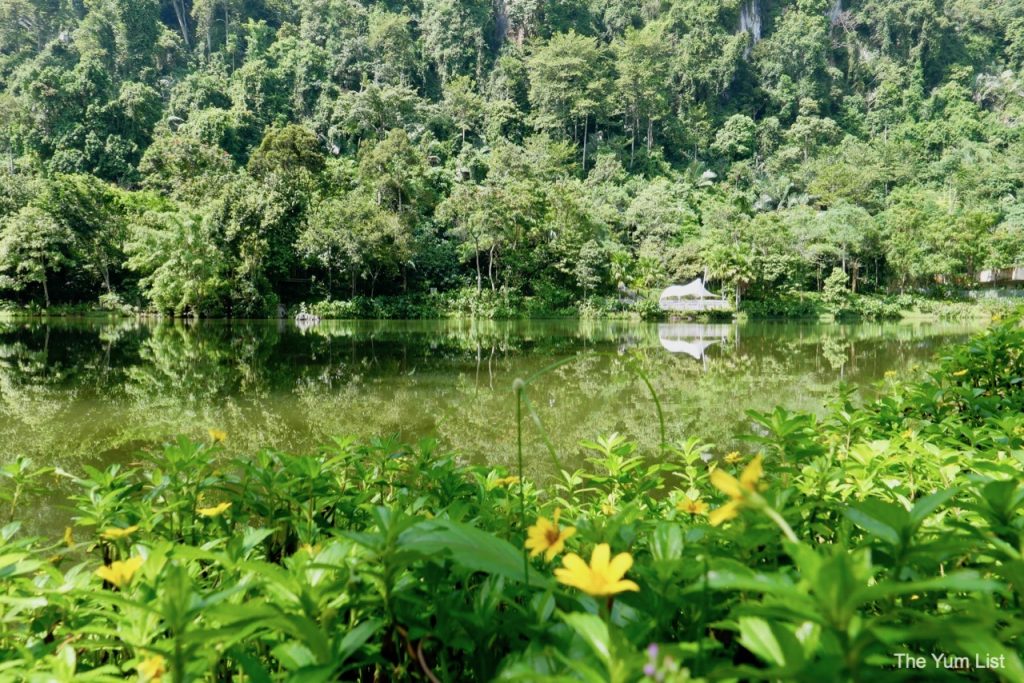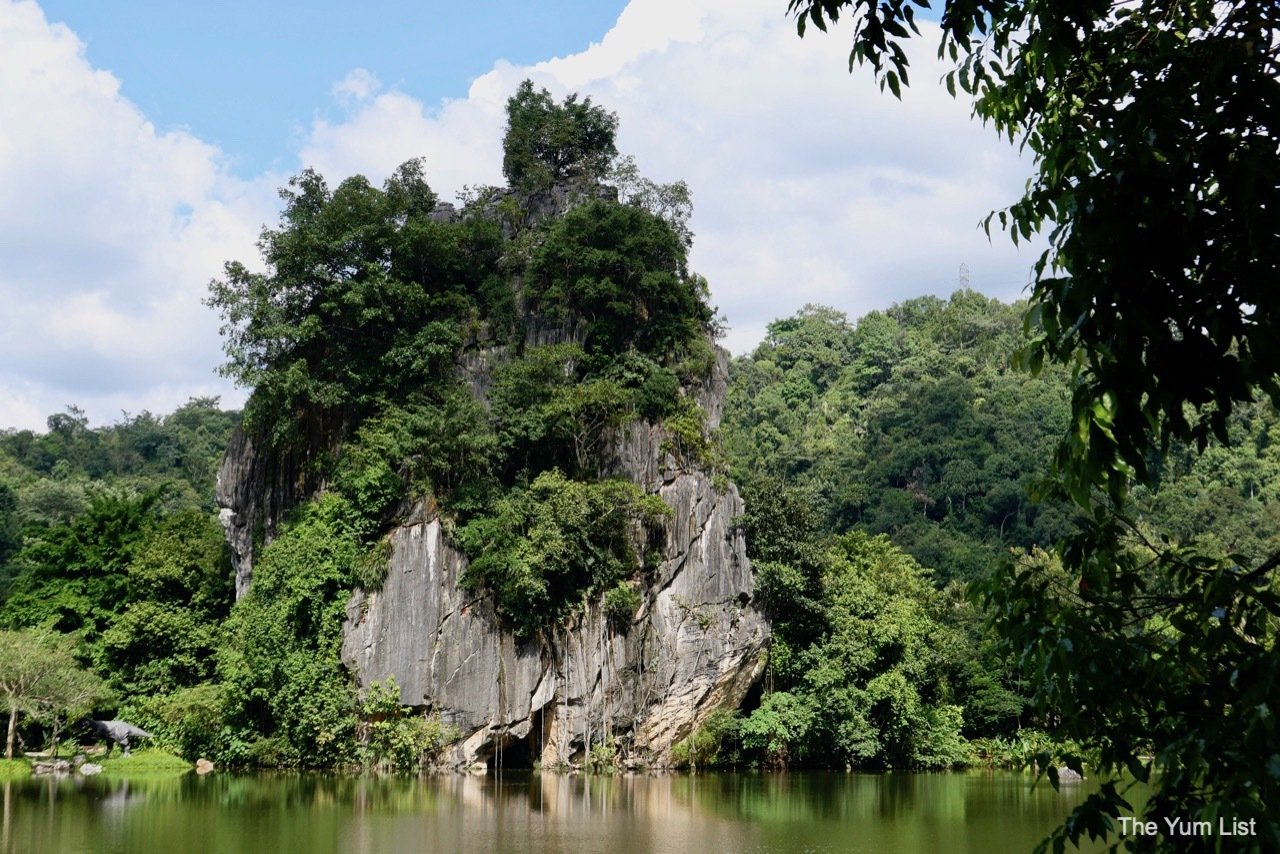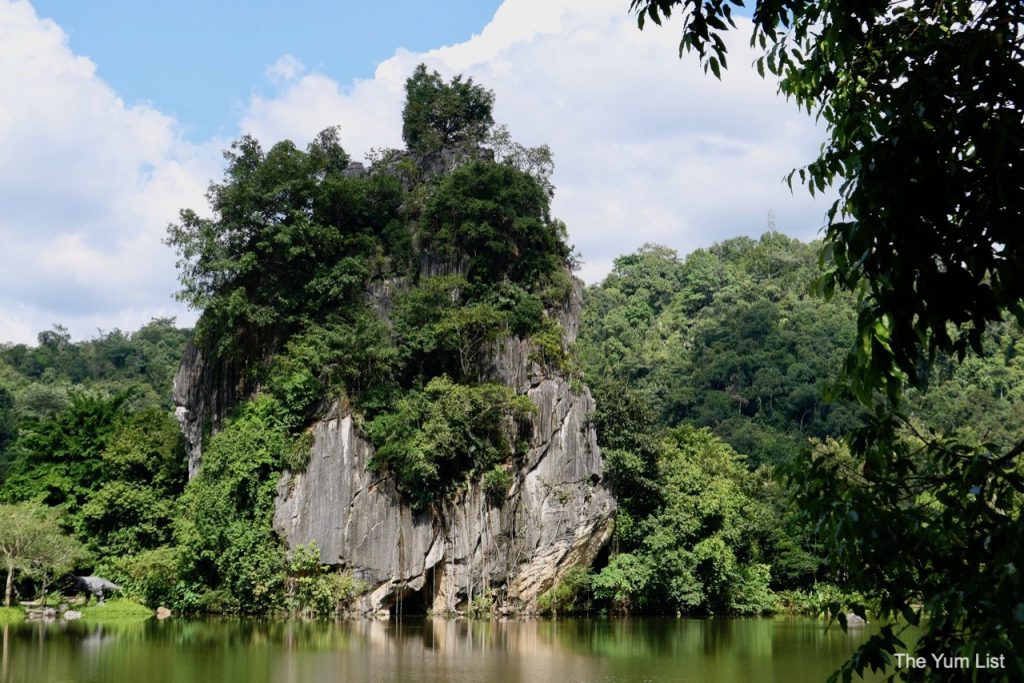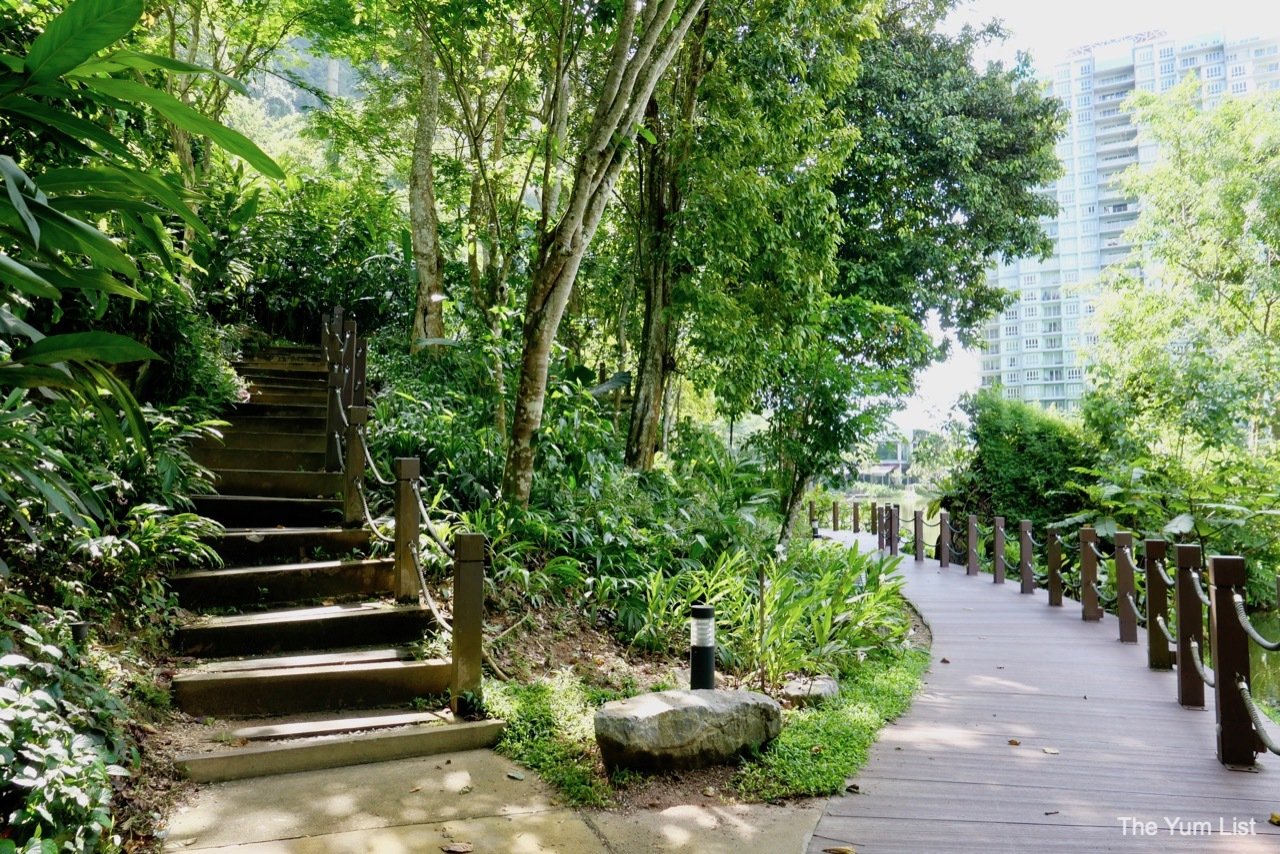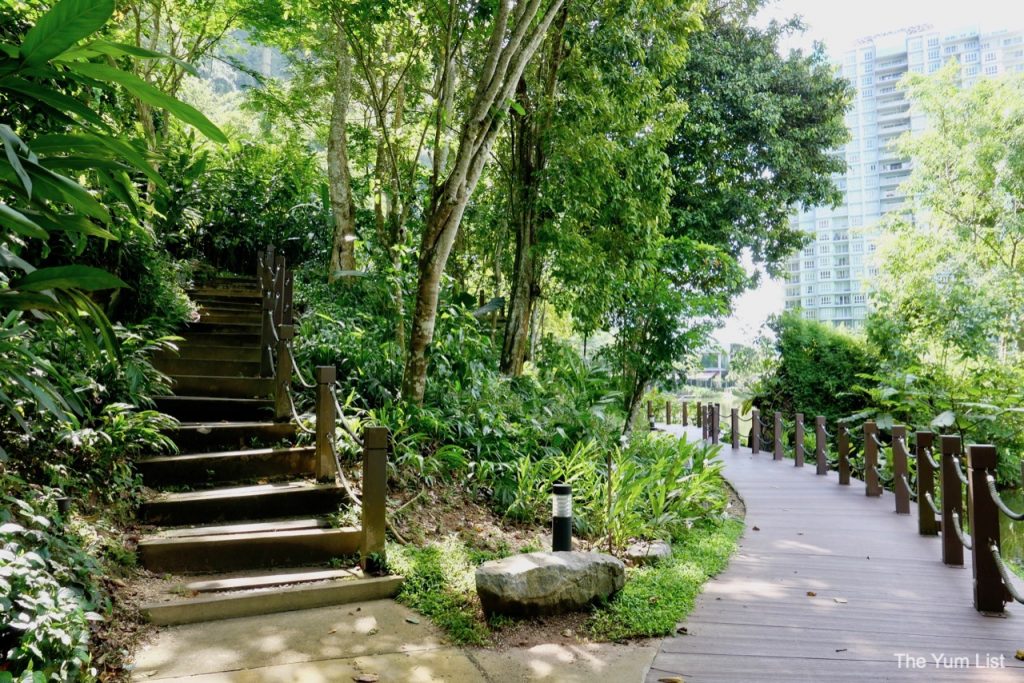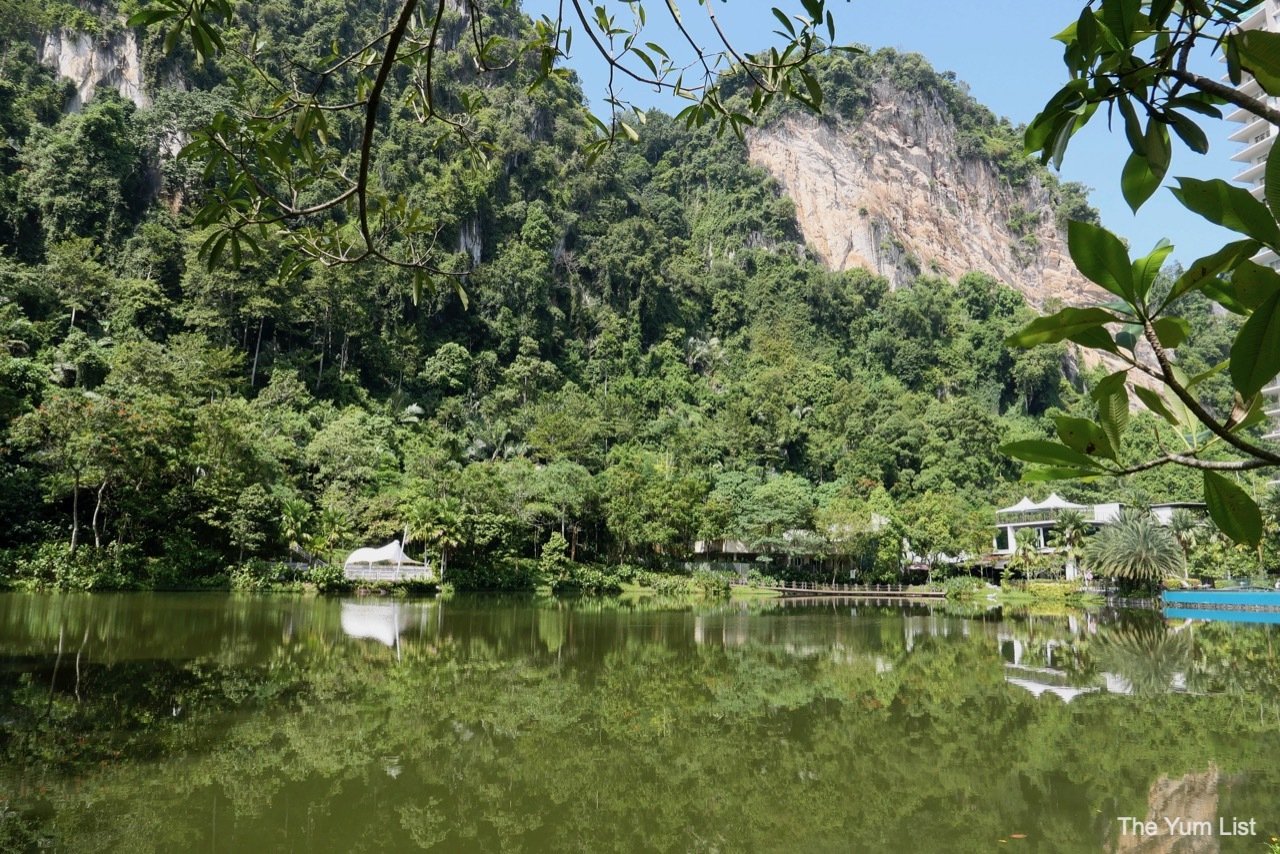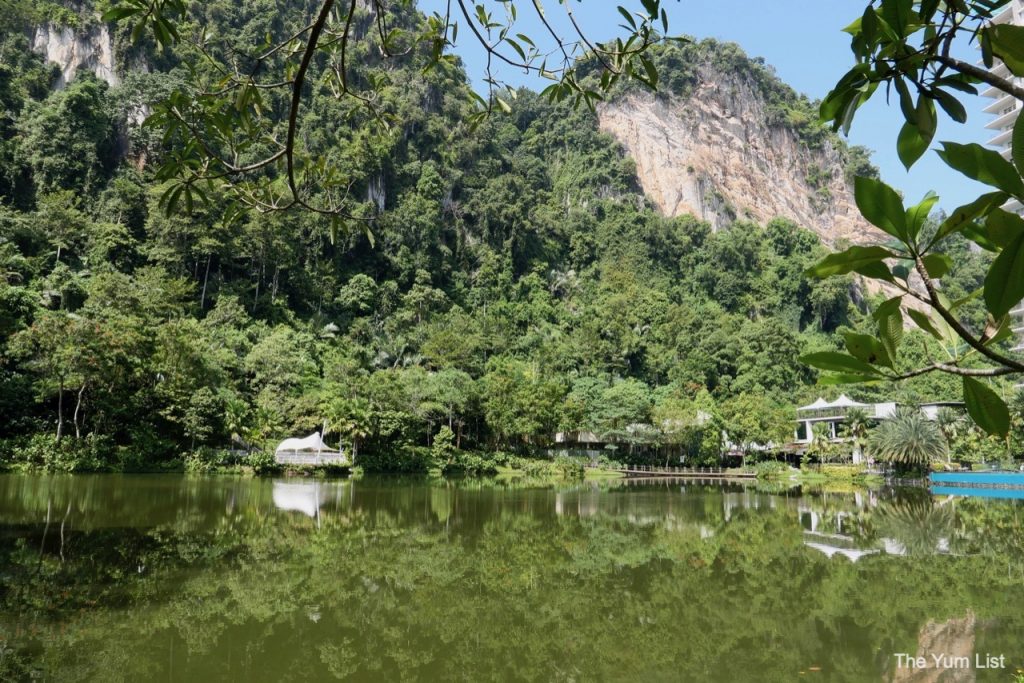 While The Haven feels a zillion kilometres from civilization, Ipoh's city centre is only a stone's throw away. Hawker food lovers can eat their way around the old town. Café hoppers would do well to visit Jln Theatre Coffee, Plan-B and Little Allegra Bakery (put this one at the top of your list and make sure to reserve a table in advance). And those looking for a chilled glass of craft beer or cool cocktail can find Kiki-Lalat, Atas Speakeasy and Tiga Cocktail Bar intriguing. If you want a mind-blowing setting and have the budget to lavish on a special someone, Jeff's Cellar is an impressive sight.
The Haven All-Suite Resort
The accommodation is built as a high-rise resort to ensure minimal impact on the land, and apparently, not a single tree was cut down in the development. There are some pretty cool passive design elements that reduce the need for artificial cooling too. One aspect is south-facing apartments. Over 80% face the lake, which gets the cooler morning sun, while the hotter afternoon sets behind the building.
Additionally, pay attention to the grill security doors. Leave the main wooden door open, lock the grill, open the balcony door, and you create a naturally cooling air-flow through the apartment. Initially, I looked for ceiling fans, but with passive design, they're unnecessary. Filters providing hot and cold free-flowing water eliminating single-use bottles. Other measures such as composting on-site and a veggie garden support their eco-philosophy.
Already with a good foundation in sustainability, we'd like to see the resort do away with single-use plastics by removing the mini bath products and replacing them with refillable pumps. You could reduce your waste by bringing your own shampoo, conditioner and moisturizer.
All units are suites, mostly with two and three bedrooms, making The Haven one of the few hotels and resorts in Malaysia well-suited to family or small group travel. A large kitchen has hot plates, a small convection oven and a full-sized refrigerator with freezer. Pots, pans and cooking utensils are only provided if you are staying a week or longer so you'd have to bring your own to make the most of the facilities for a shorter period. The living area is also spacious with a large TV, coffee table, dining room table and lounge. You'll find another tele in the master bedroom too.
The master bedroom is sufficiently large with its own ensuite and luggage storage. The second bedroom is furnished with a double bed, and the third is a single bedroom, which shares a bathroom with the second. There are various arrangements, however, so you can check online to see what is just right for you.
Our most-loved spot though is the balcony with a spectacular view of the forest-covered limestone outcrops that appear as mountains. When viewed so close they rise above the building, filling the entire frame with green. It's here, on two patio chairs, that's our preferred spot for morning coffee and an afternoon cocktail.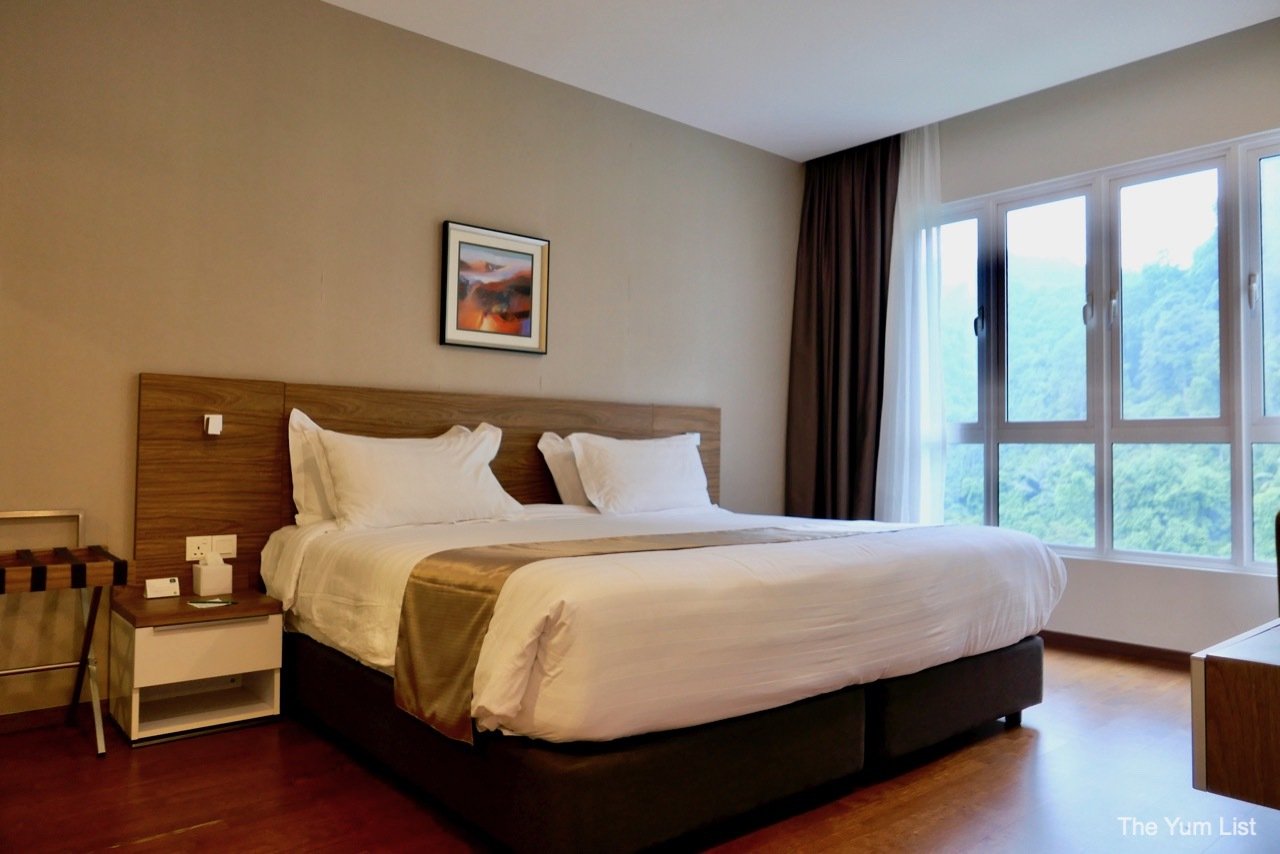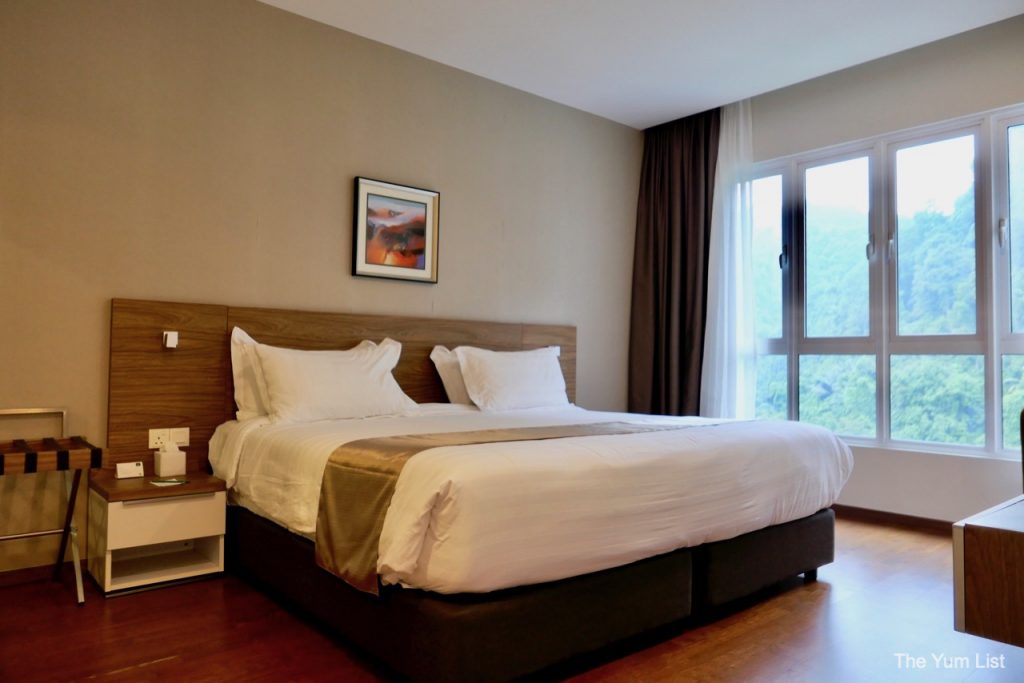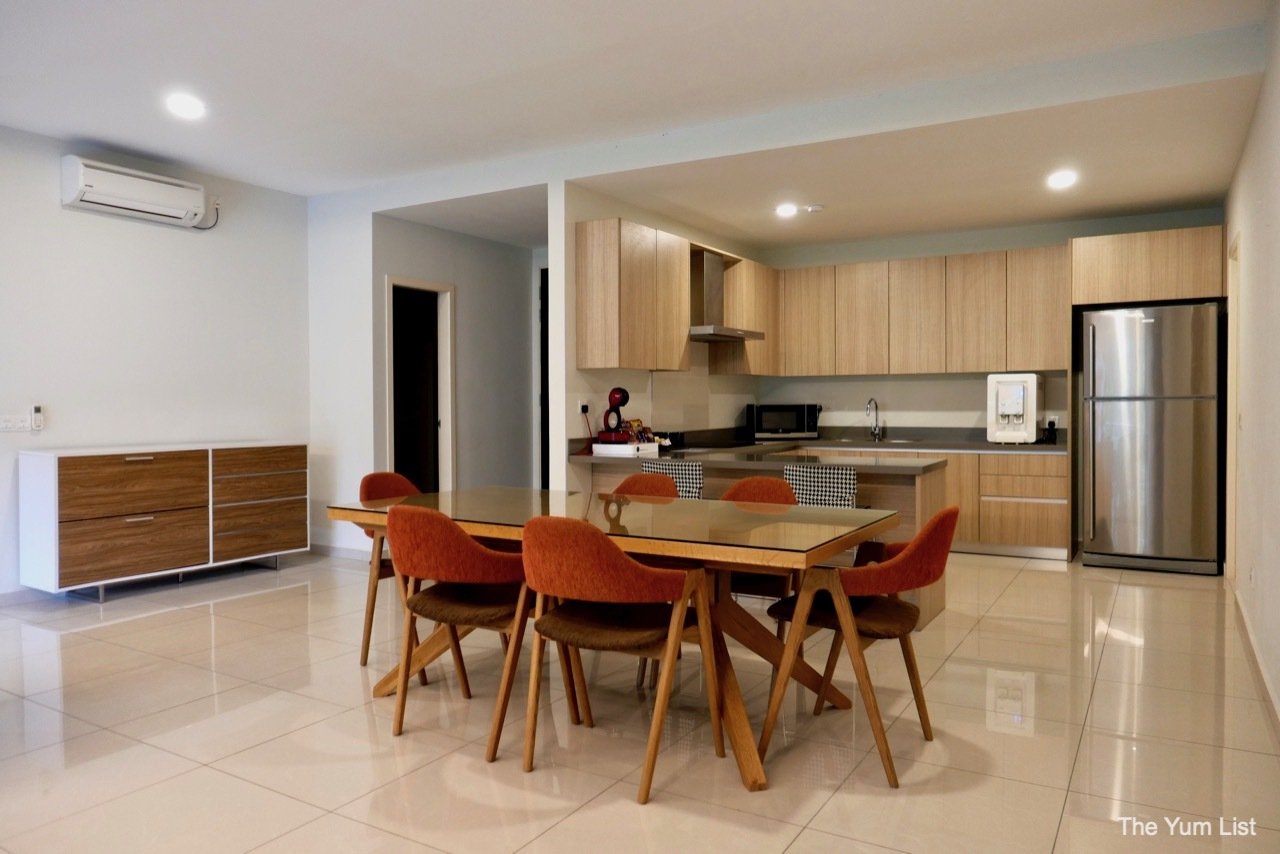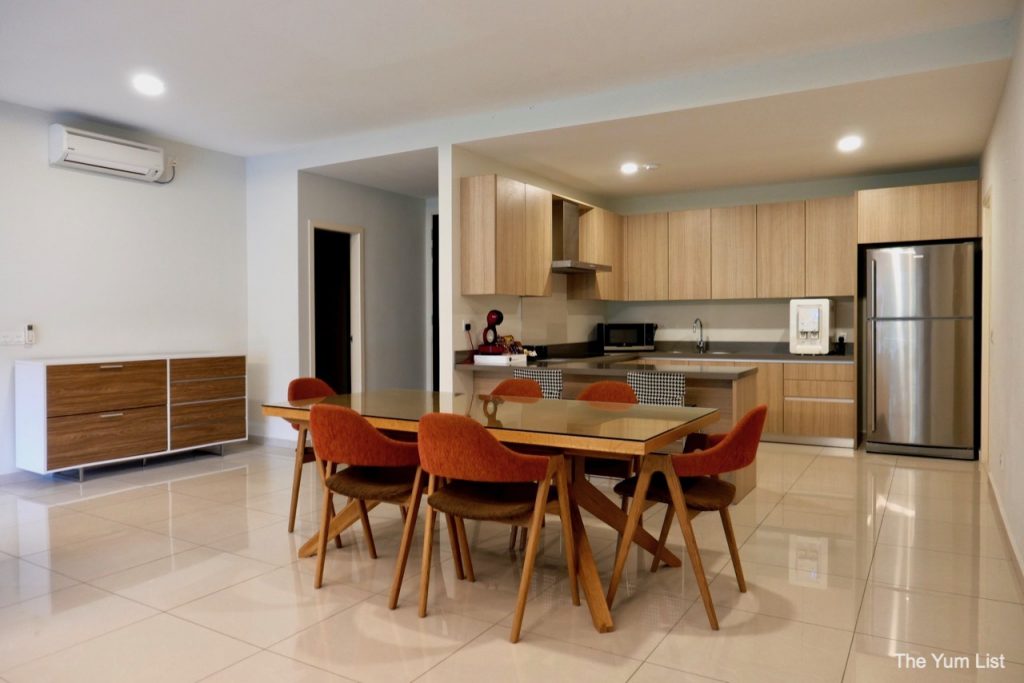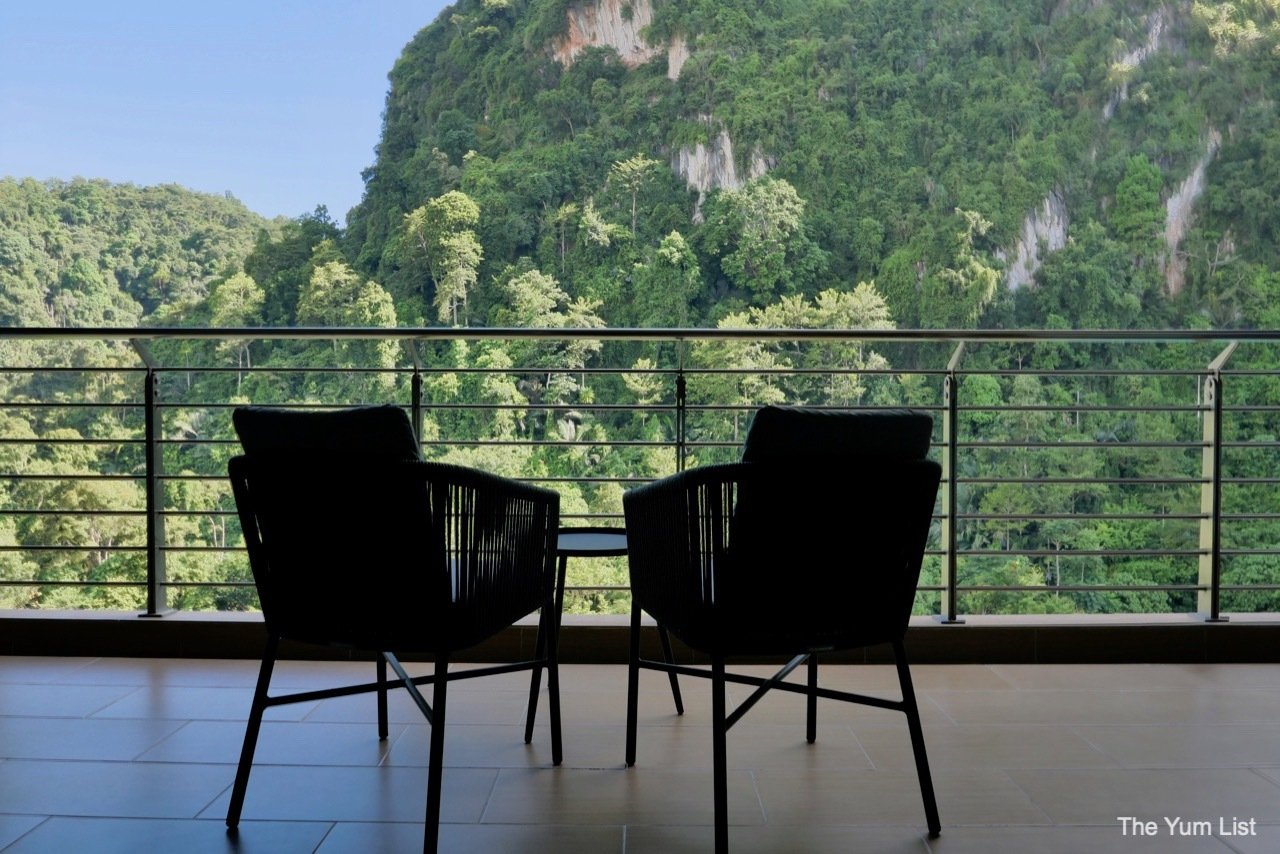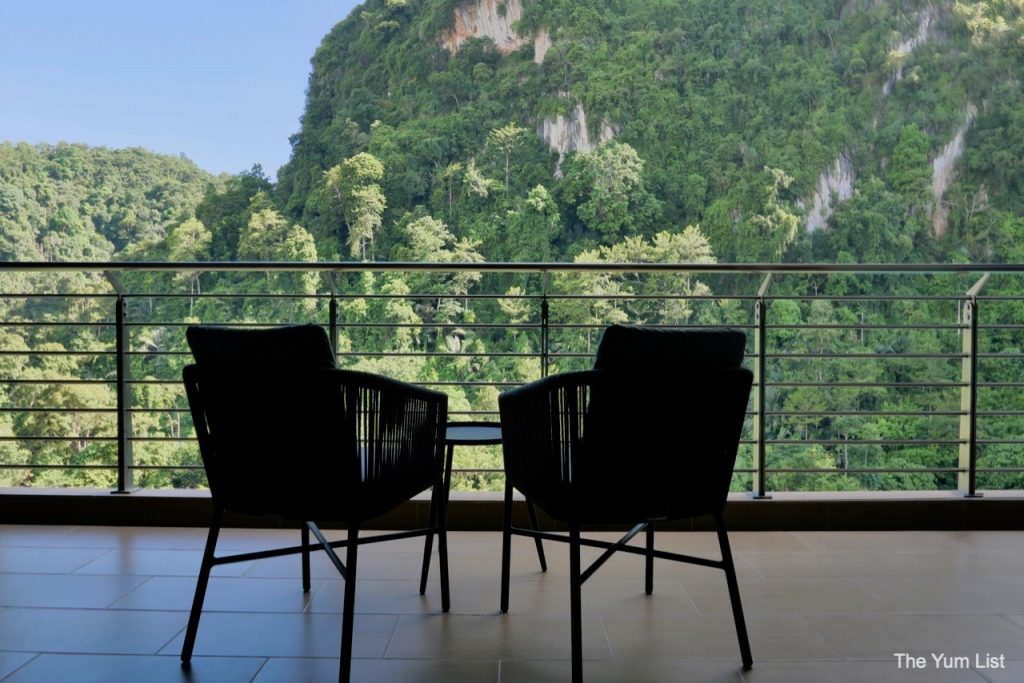 Facilities
For those sensible enough to continue to avoid large crowds, The Haven offers plentiful space to physically distance in the great outdoors. The compound is enveloped by the most efficient air filters on earth – trees. There's a 600-metre track encircling the lake and several spots for yoga and meditation too.
There's plenty to keep us moving at The Haven All-Suite Resort, Ipoh. Fitness room, table tennis, badminton and squash courts, tennis court and half-basketball court are more than enough for a weekend. We've been told that the gym is not air-conditioned by popular request. Instead, the windows are left open, which makes it too hot for me during the day but perhaps safer in terms of the virus.
The most photographed feature of the resort though is its 60-metre seahorse-shaped five-level swimming pool. A heated jacuzzi gets plenty of use and the see-through edge, that creates an infinity effect making the pool appear to spill over to the lake, is in everyone's holiday snaps.
Those travelling with families will find a children's pool, indoor and outdoor playgrounds and even a pet's corner with rabbits and ponies. Feeding time is a popular activity.
Additional programs offer connection to nature with workshops such as those on learning how to make your own compost, gardening and building a rain barrel or birdhouse.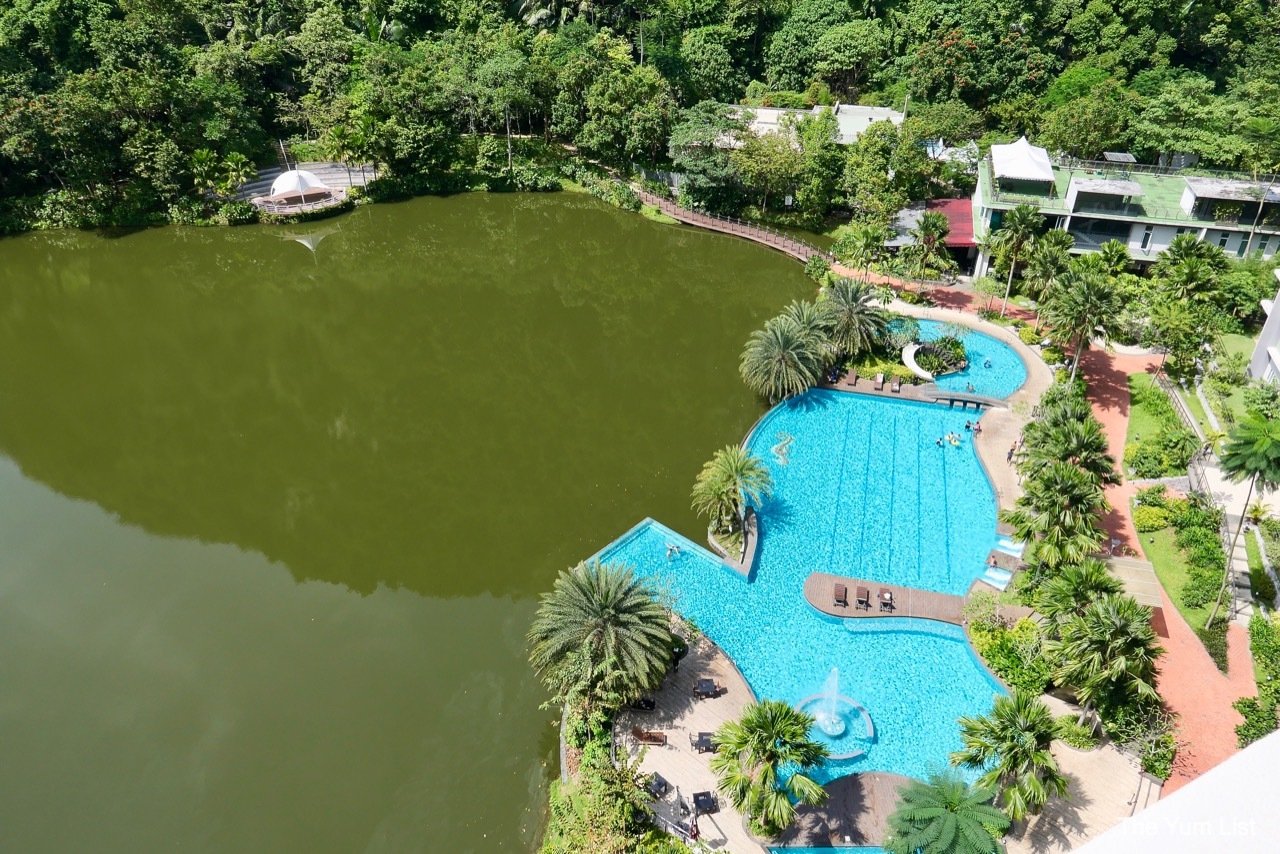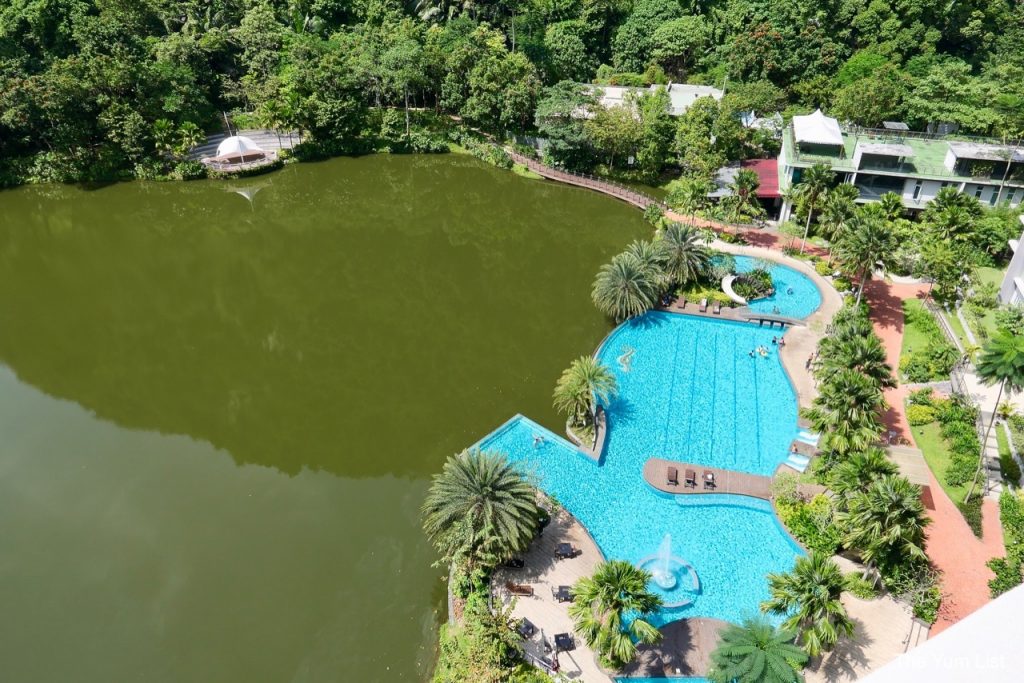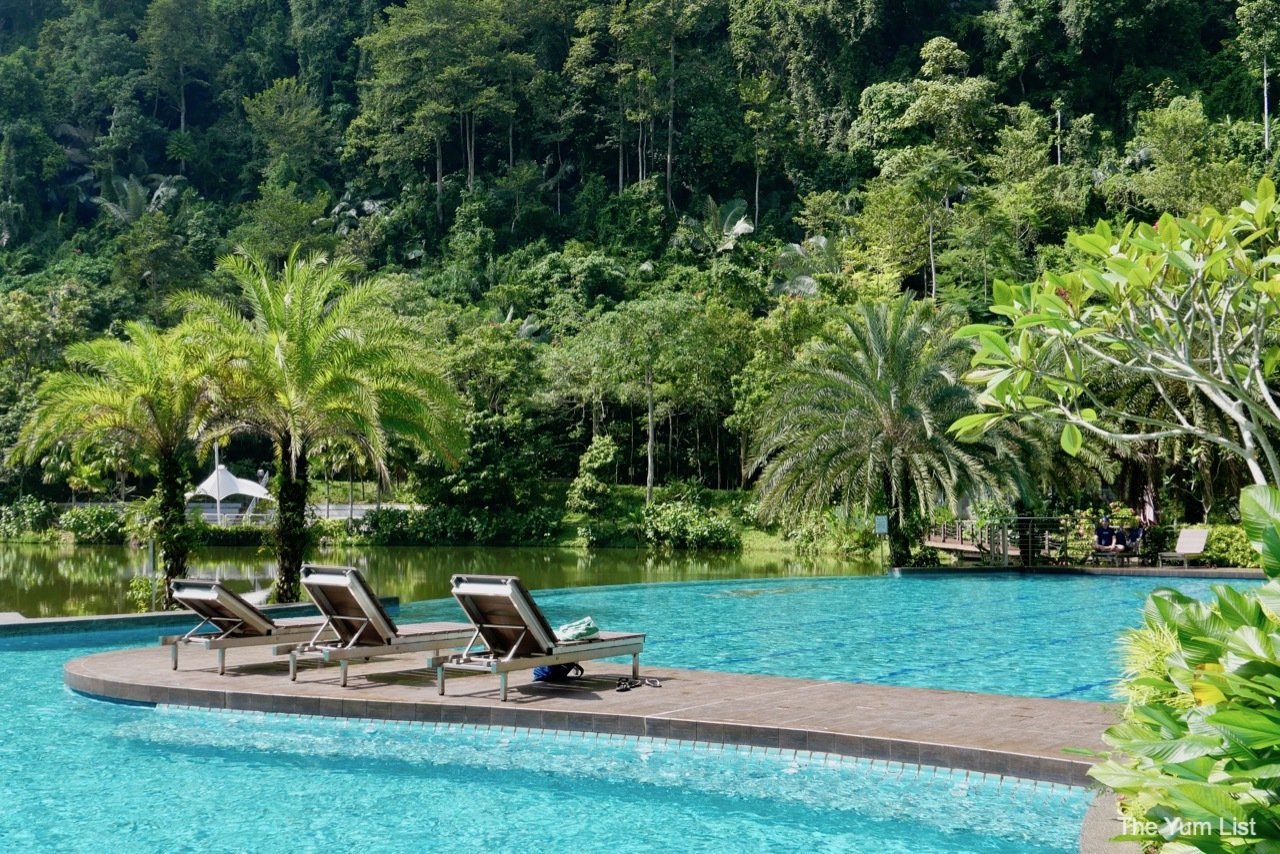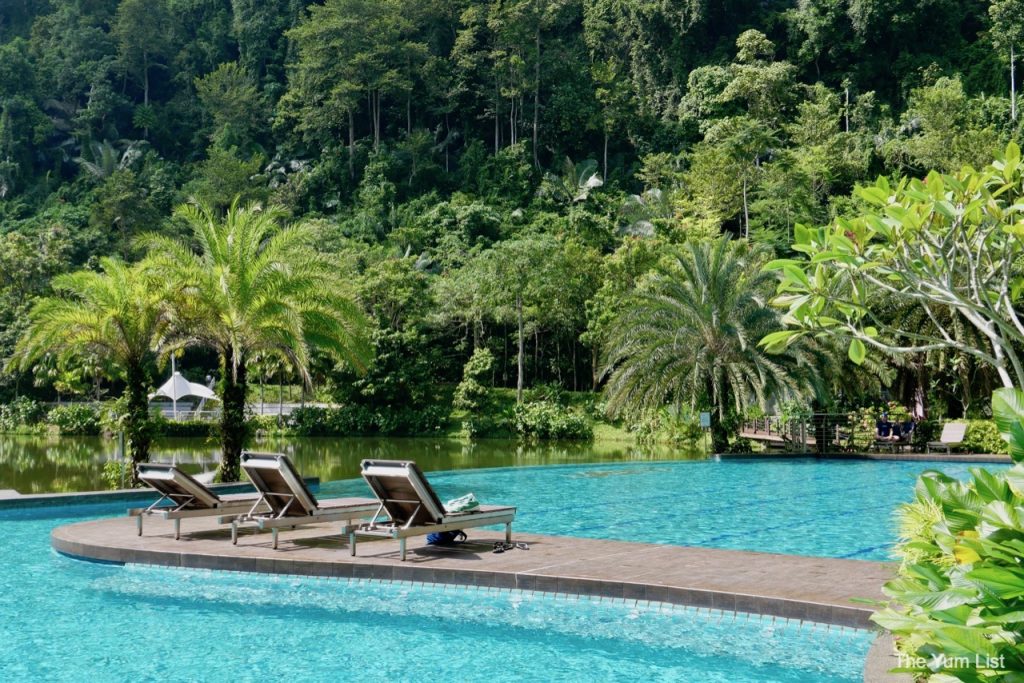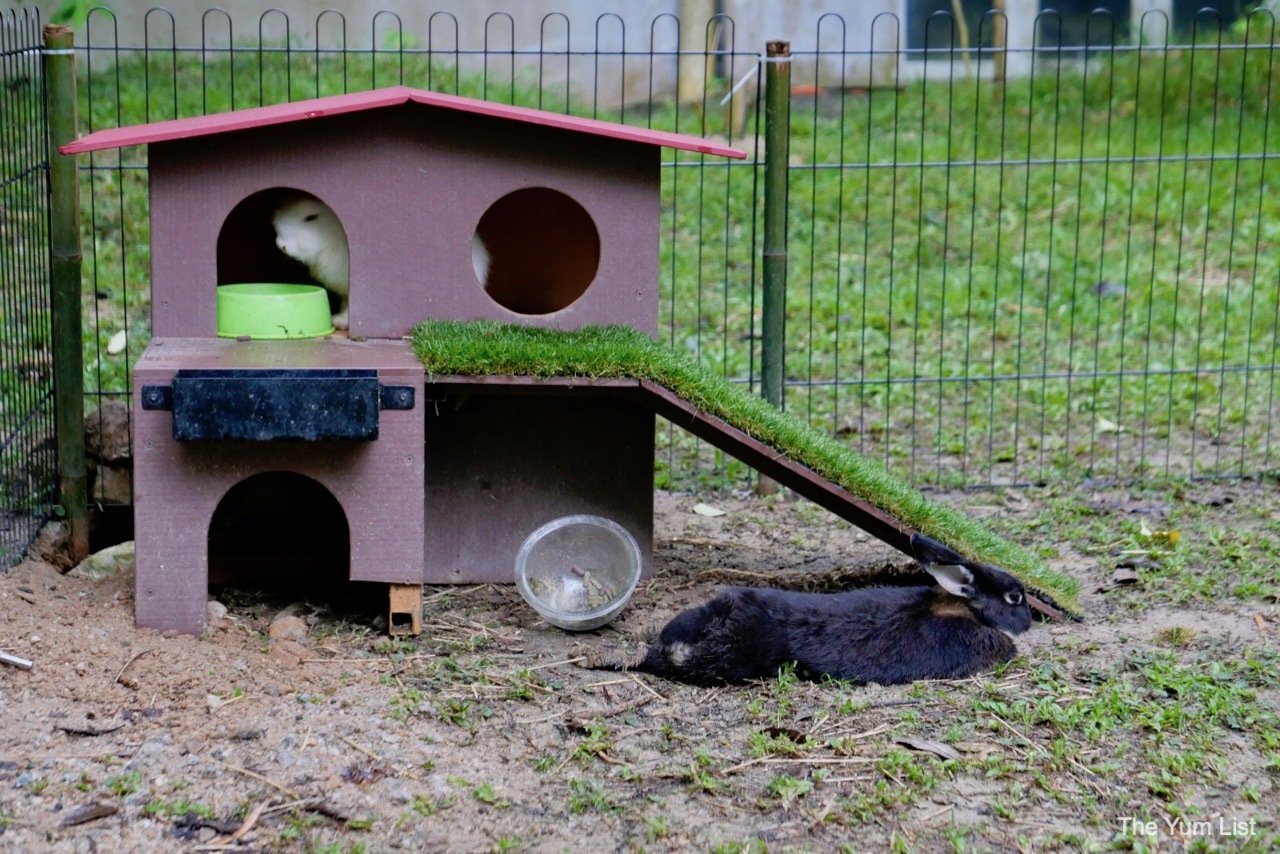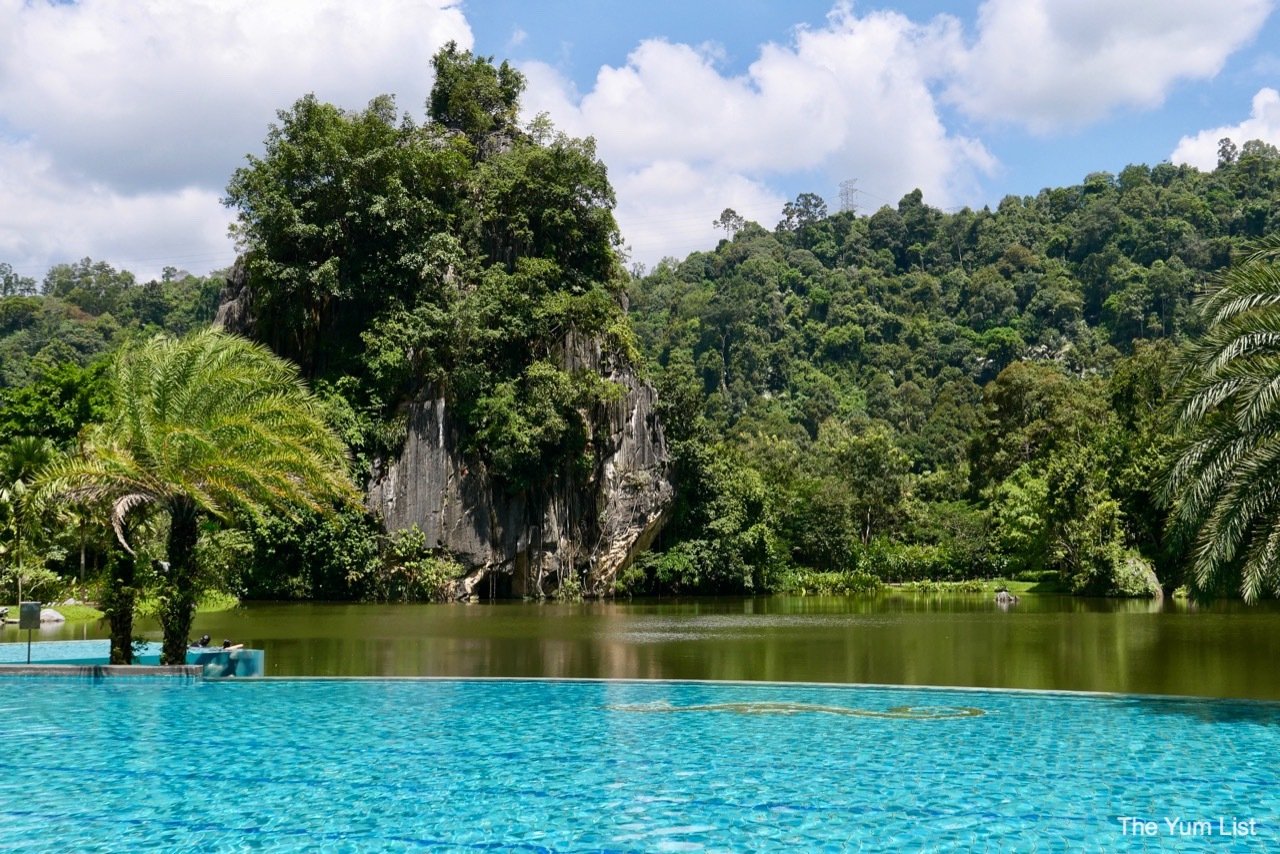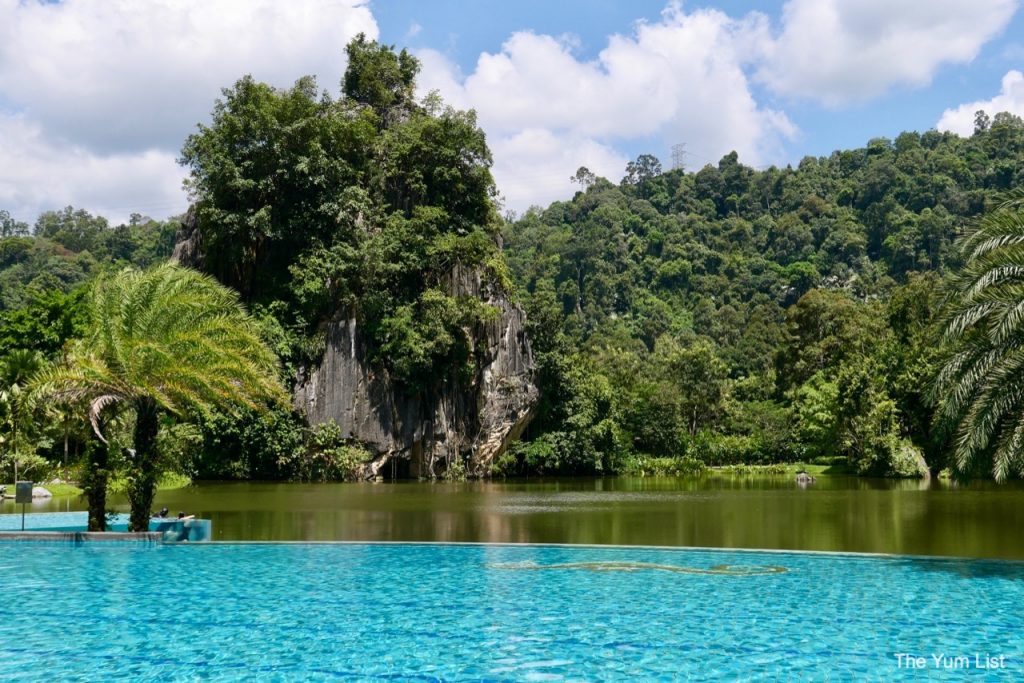 The Cuisines Restaurant
The restaurant at The Haven All-Suite Resort Ipoh, Cuisines, offers an international menu with a focus on fresh, wholesome ingredients. We love to explore the local area, however, so spend of our mealtimes in Ipoh's restaurants, cafes, stalls and bars. A breakfast buffet is included in the room package. I'm not a fan of smorgasbords though and am crowd aversive. I think it a better option to bring your own brekkie, making use of the excellent kitchen resources available in the suites.
Reasons to visit The Haven All-Suite Resort Ipoh: a natural escape; suites suitable for small group or family travel; pretty outlook; green philosophy; not too far from Ipoh downtown but pleasantly removed from the bustle of metropolitan life.
The Haven All-Suite Resort Ipoh
31150 Ipoh
Perak, Malaysia
www.thehavenresorts.com
[email protected]
+6 05 540 0000
Find more recommendations for Ipoh here, and stay up-to-date on the latest gourmet and travel happenings around Malaysia here and here.