Nyonya Lin's Kitchen Malacca
Monica Tindall
They say if you want to get hooked on Nyonya cuisine, visit Bulldog Malacca, and if you're already a convert visit Baba Ricky in Nyonya Lin's Kitchen. Cooking family-style meals, Baba Ricky highly recommends coming with friends. This style of cuisine is hearty and meant for sharing.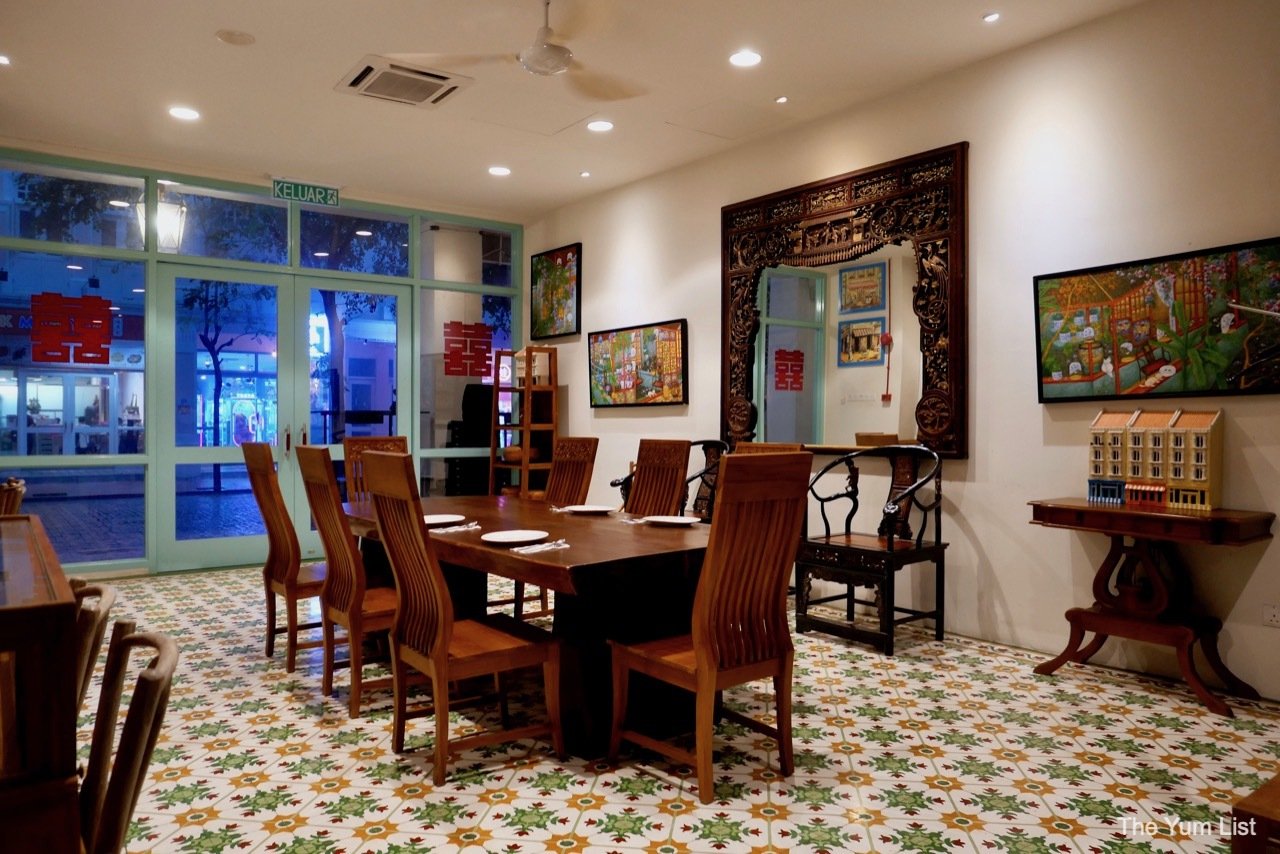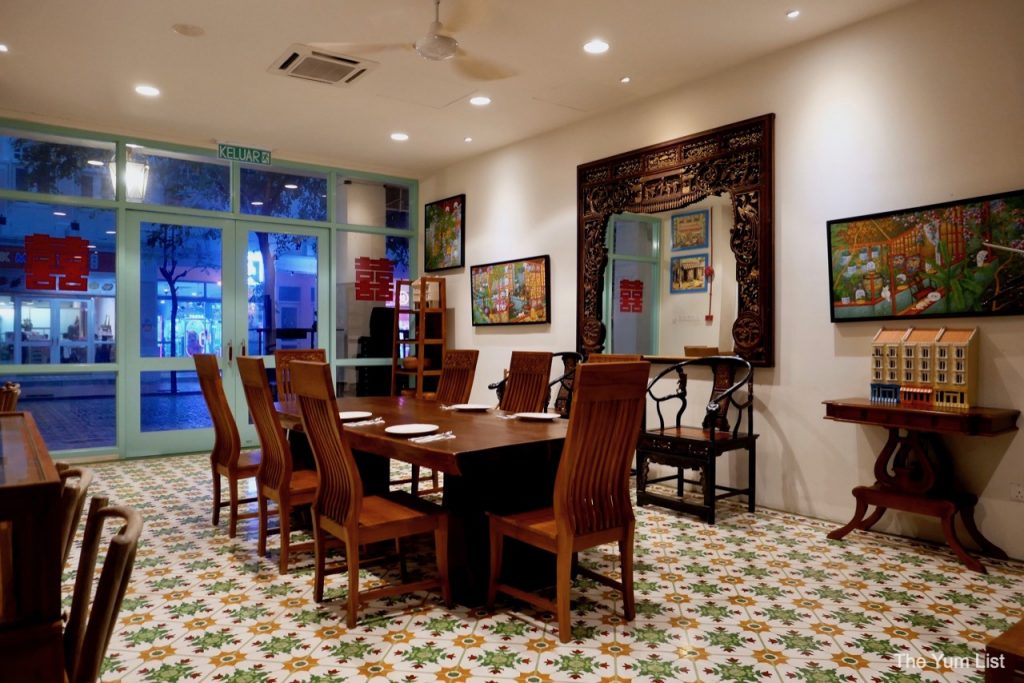 Nyonya Lin's Kitchen Malacca
Making a home in Kapitan Kongsi Hotel Malacca, Nyonya Lin's Kitchen is surrounded by antiques. Old newspaper articles and notices for events are framed on the walls. The open courtyard style sees plenty of plants, and openings in the roof for natural light and rain to enter the garden. There's a dining room with several tables made out of deep brown solid timber and a separate, semi-open space that is perfect for groups of six or more.
Nyonya Lin's Kitchen – Food for Sharing
Pai Tee (RM 15, 8 pieces) are made from scratch, of course. Their paper-thin shell is filled with shredded omelette, turnip, chilli, coriander leaf and deep-fried shallots. Put a drop of the chilli, calamansi and garlic sauce on top and pop the whole thing in your mouth (if you can).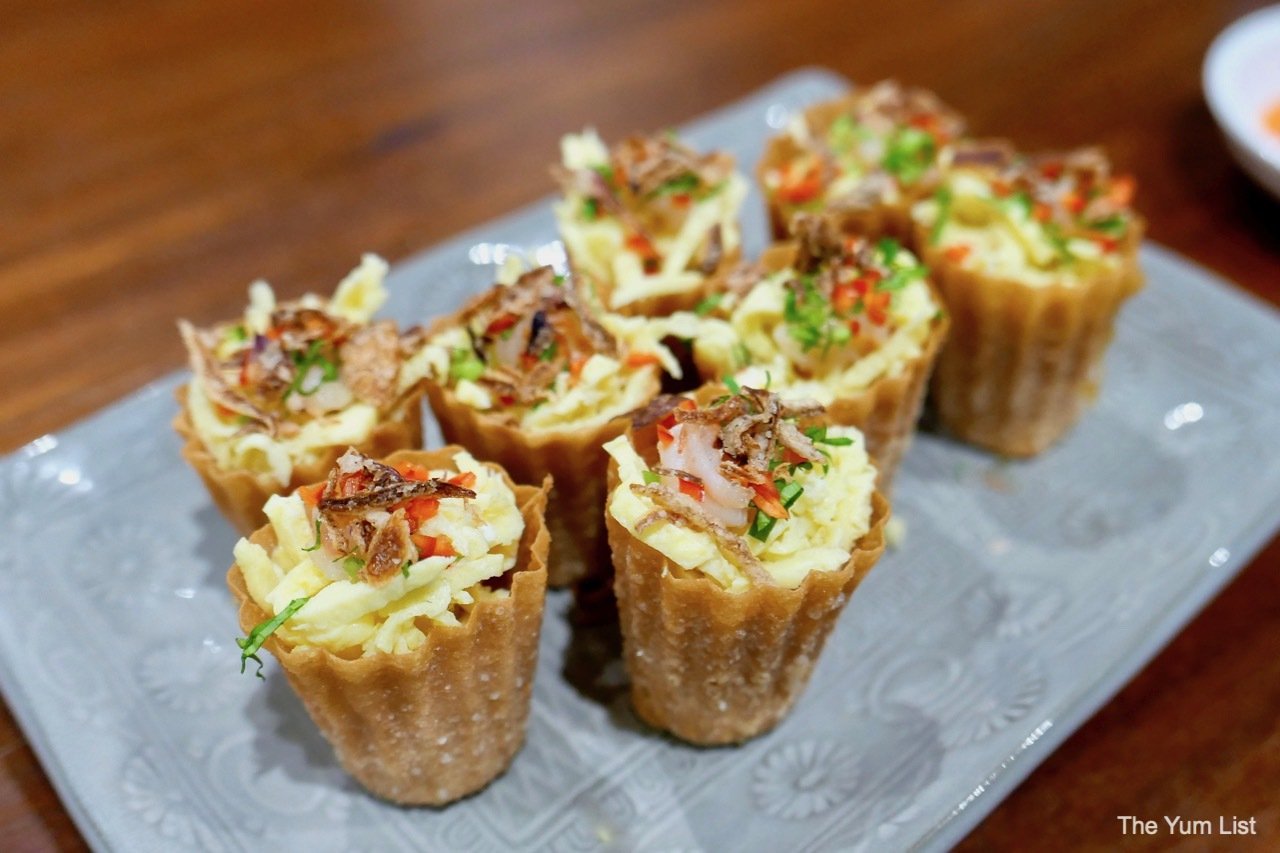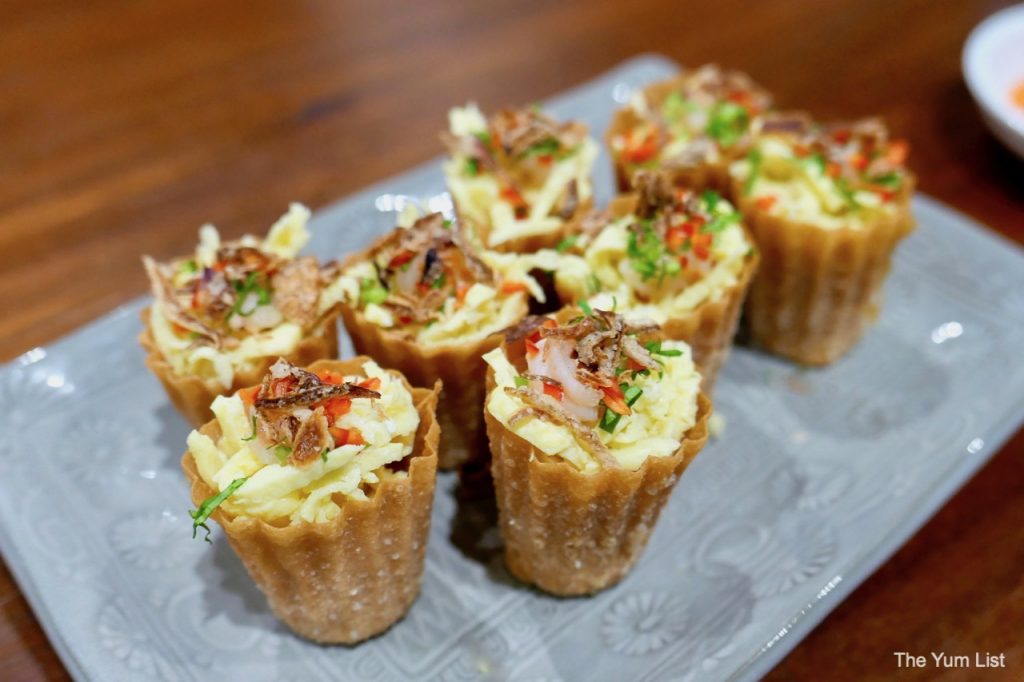 Nyonya Chicken Rendang (RM 25) is one of the most popular dishes at Nyonya Lin's Kitchen. Made with coconut milk, shallots, lemongrass, turmeric, galangal, chilli, belacan, and pounded dry coconut, it's a mildly spicy and mouth-filling recipe.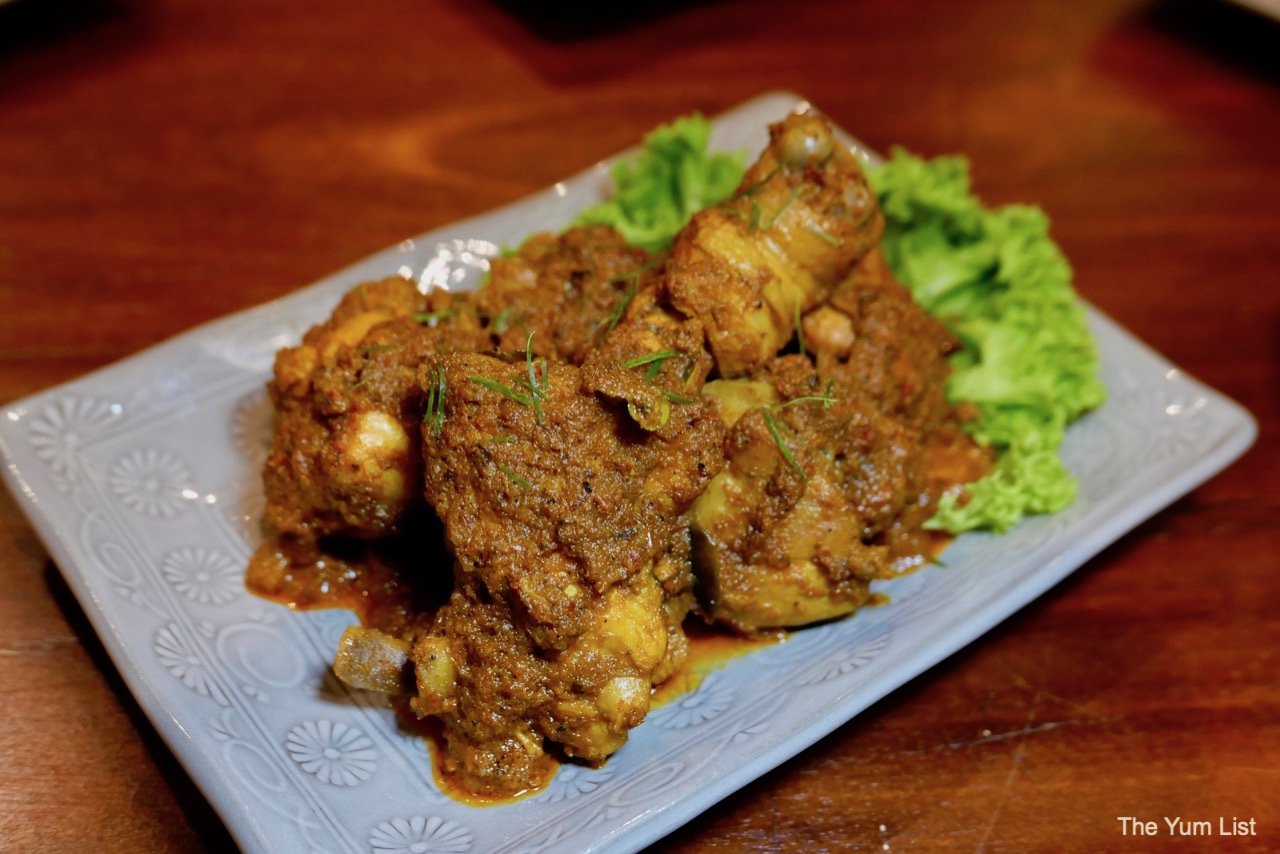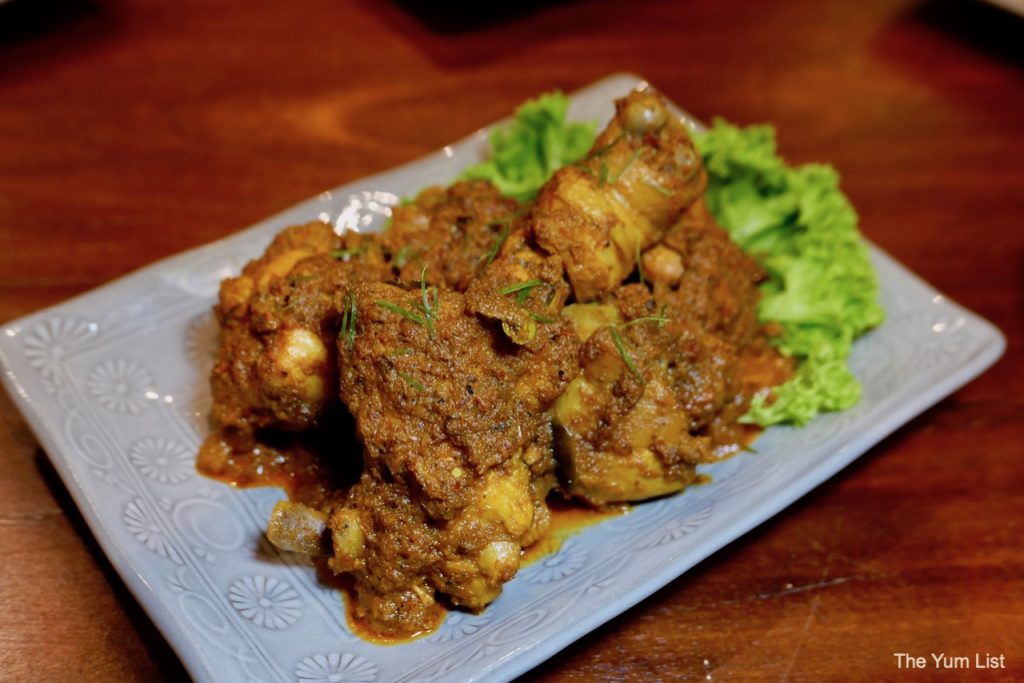 Nyonya Chicken Pongteh (RM 25) is an excellent introduction to Peranakan cuisine with its gentle sweetness and non-existent heat. Shallots, garlic, fermented soybean, gula Melaka, potato and dried mushroom combine to make an easy-eating stew that goes perfectly with steamed rice.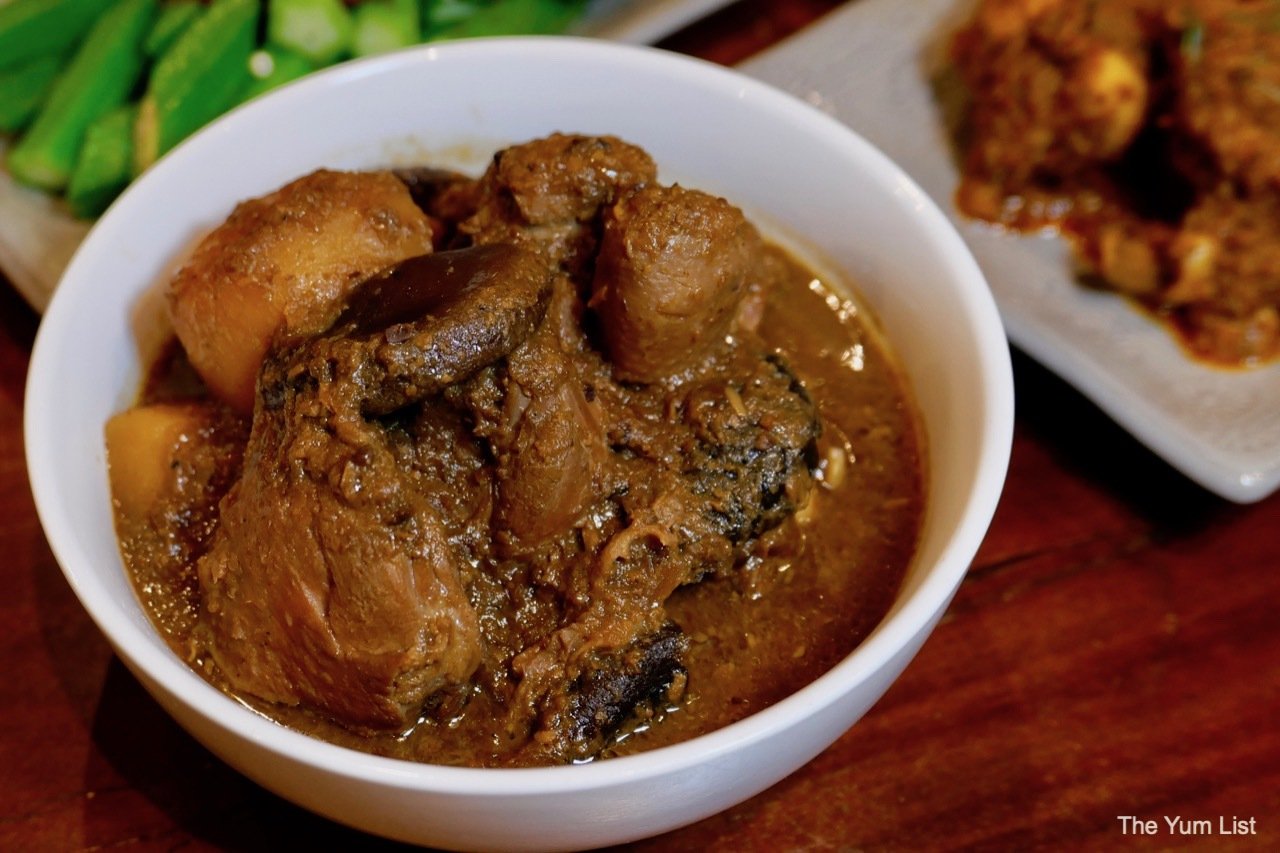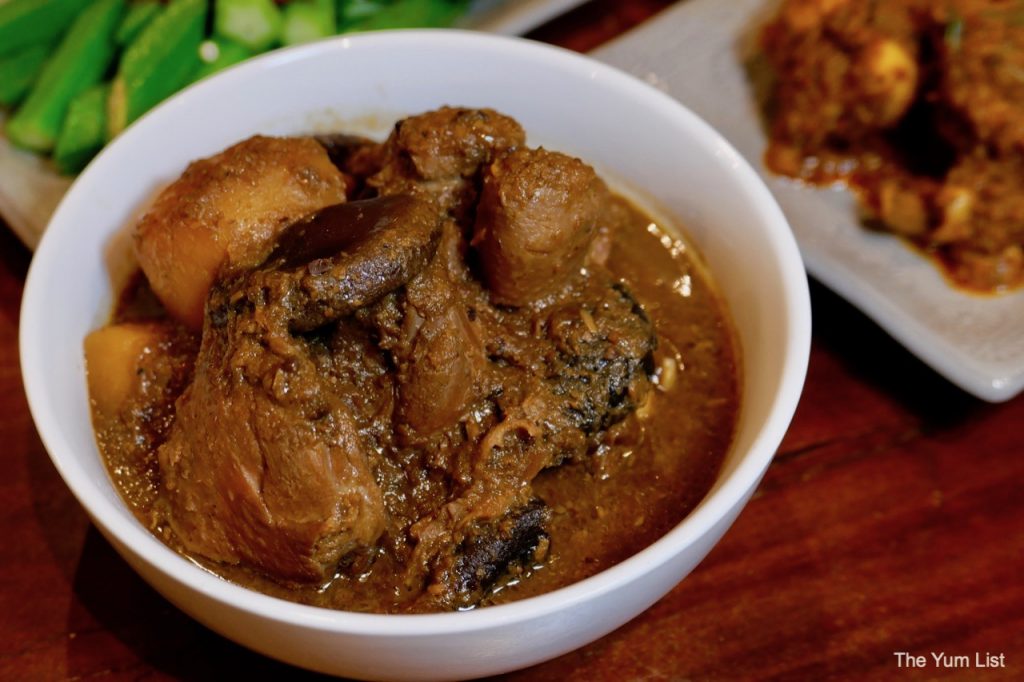 The Sambal Sotong Petai (RM 35) features the famous Malaysian stinky bean (petai) and stir-fried squid. Similar in intensity and pungency to garlic, the aromas from the beans on this plate waft across the table. It's a mighty tasty dish but don't plan on socializing with anyone who has not also forked from this plate on the same evening, as stinky beans equal stinky breath.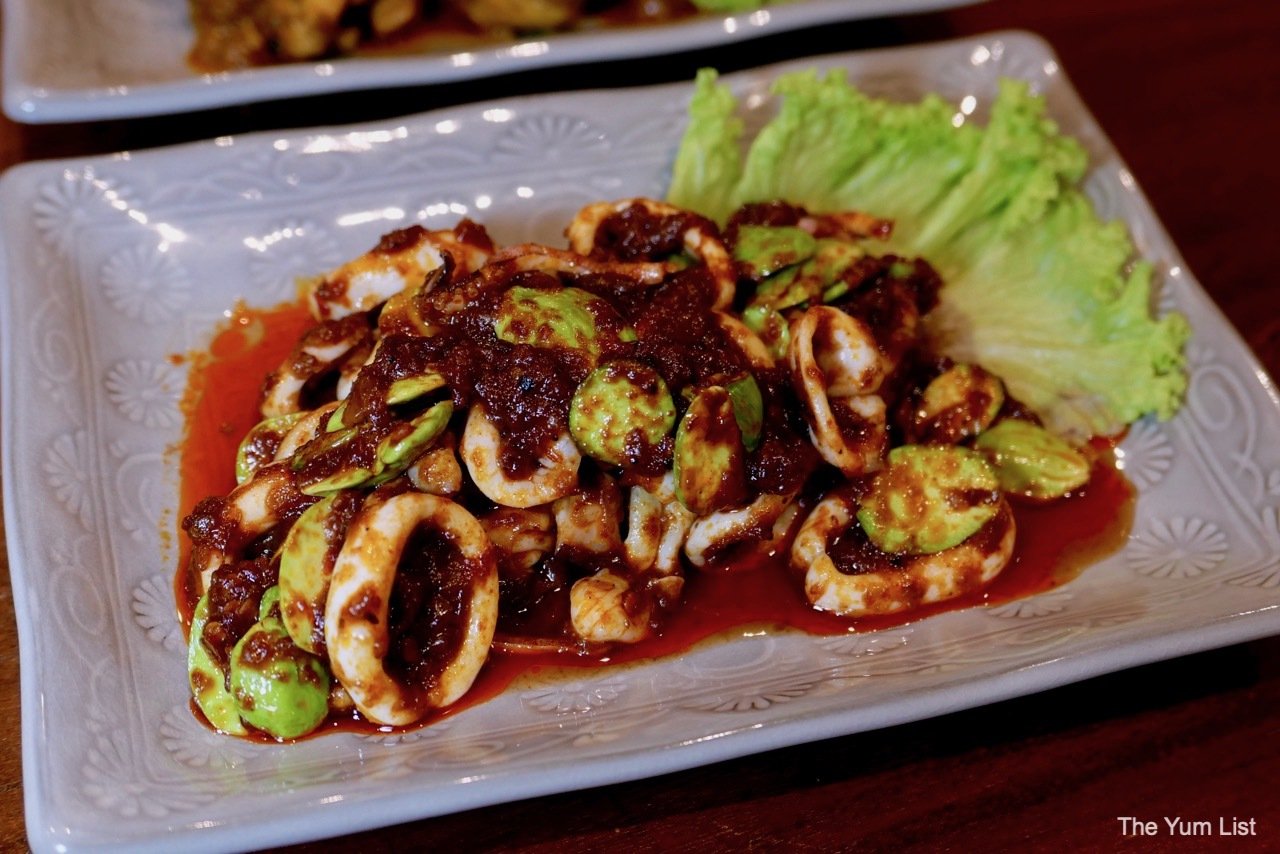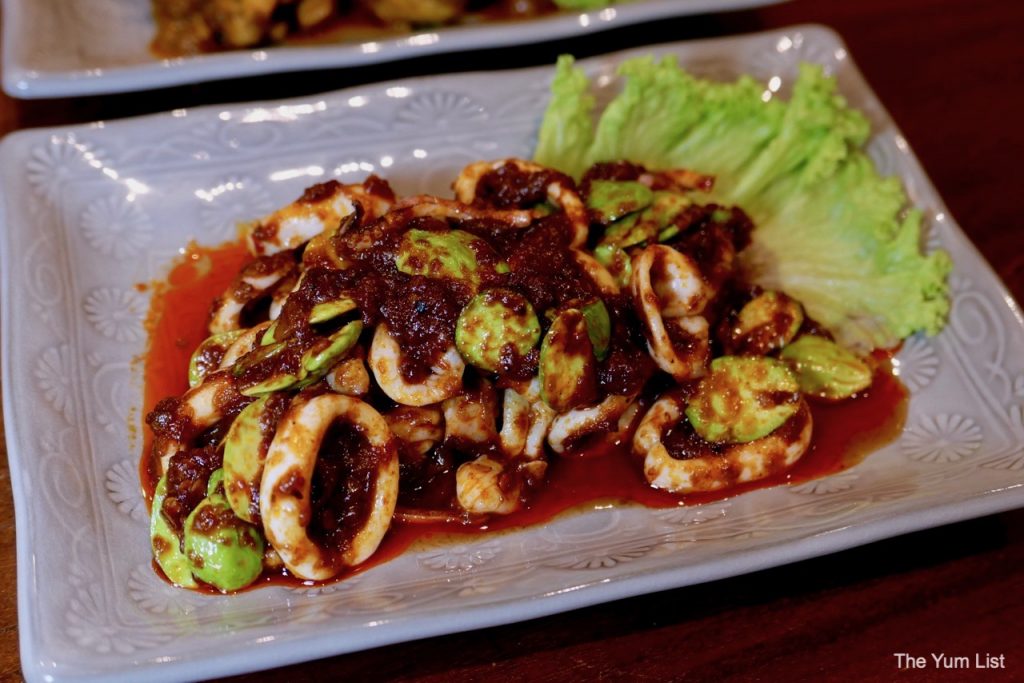 Making our rounds of Malacca before visiting Nyonya Lin's Kitchen, we'd heard all about Baba Ricky's Masak Lemak Nenas Udang (RM 45). Apparently, it's one of the most-loved recipes in the town. It's a rich gravy of pineapple, prawns, coconut milk and chilli paste. We can see why it is so adored.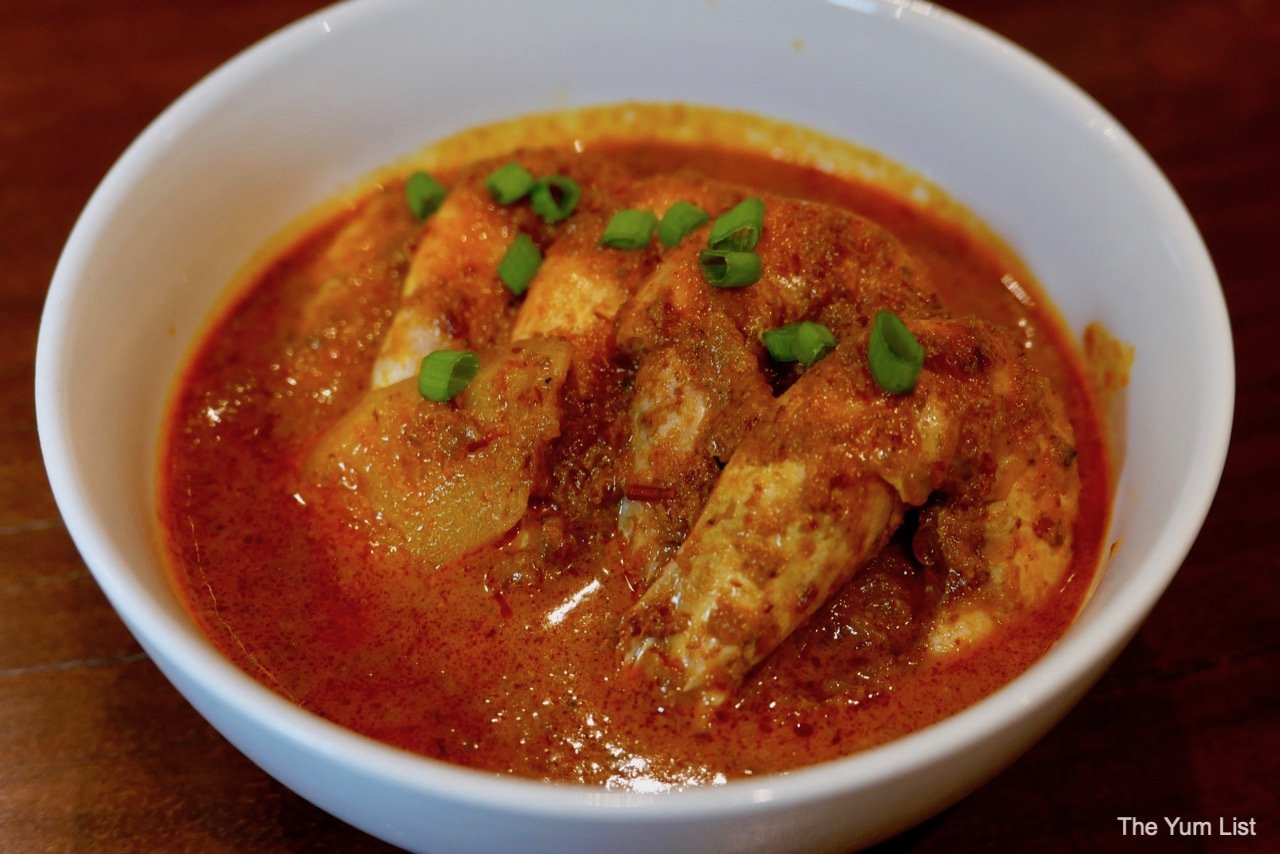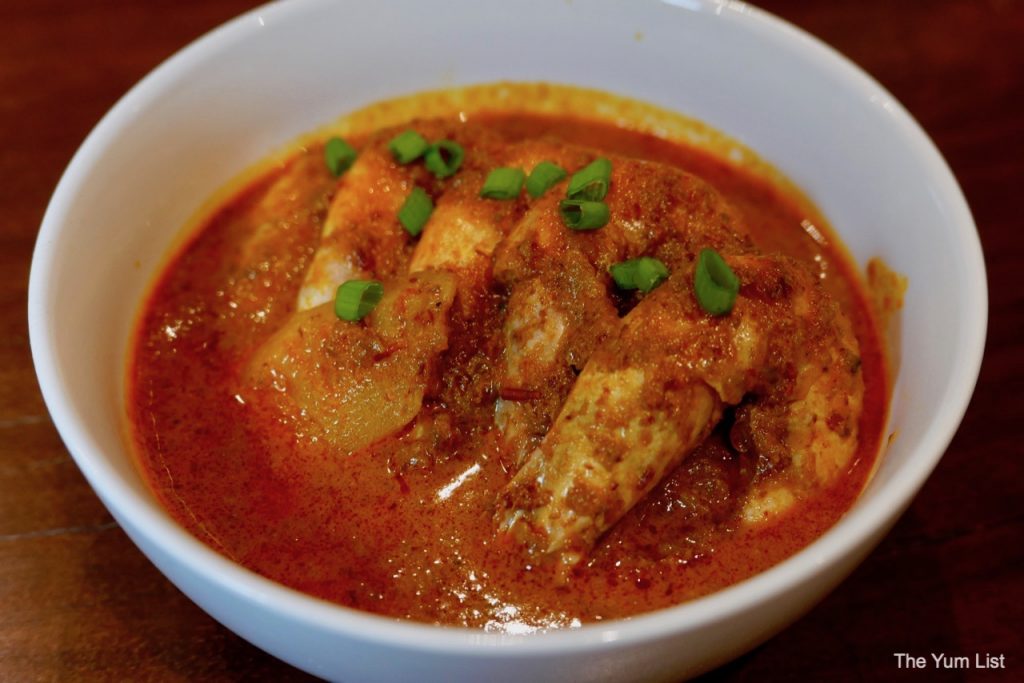 Black Pomfrit with Cili Garam(RM 35) deep-fries the fish from local seas and covers it with a homemade, salty chilli paste. Candlenut, dried chilli and onion provide a dry seasoning to the crispy skin. Inside, the flesh is white, moist and flaky.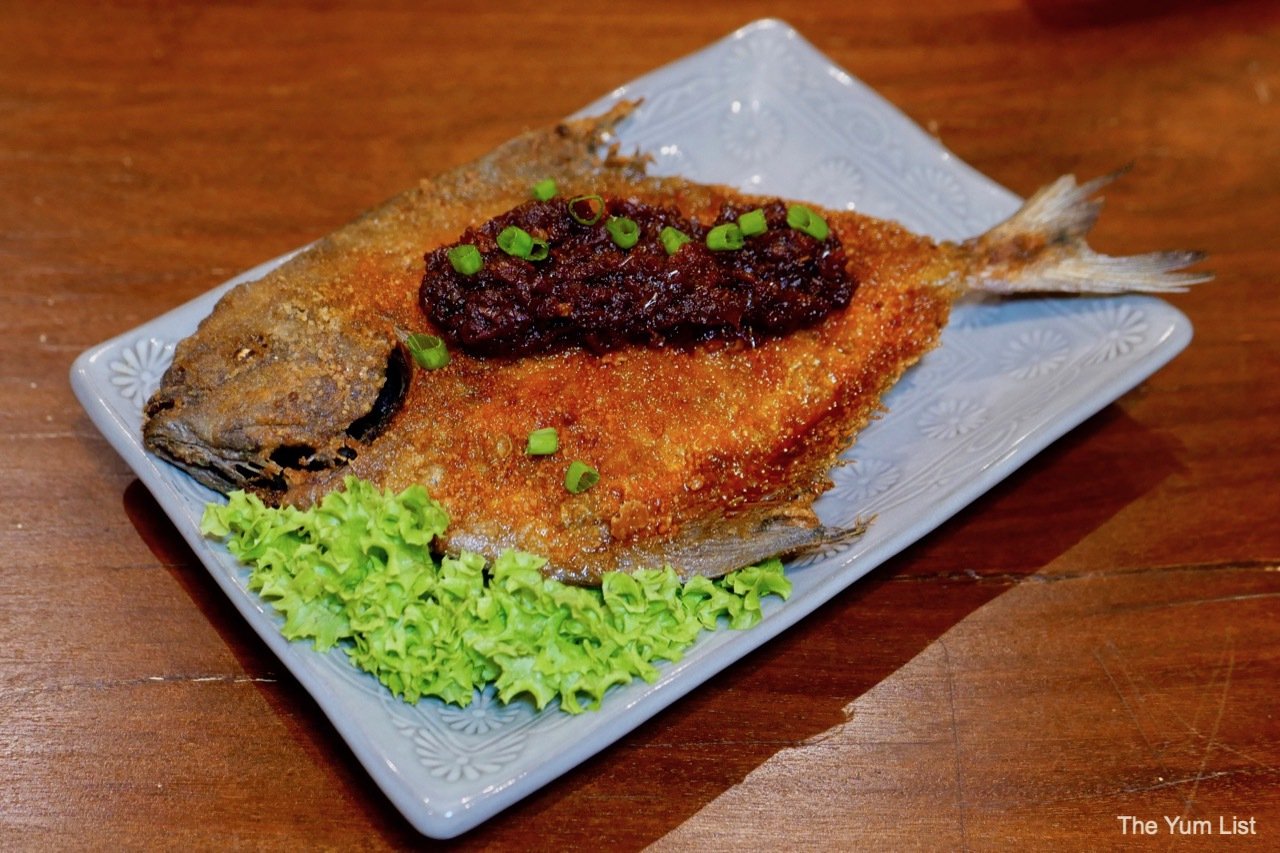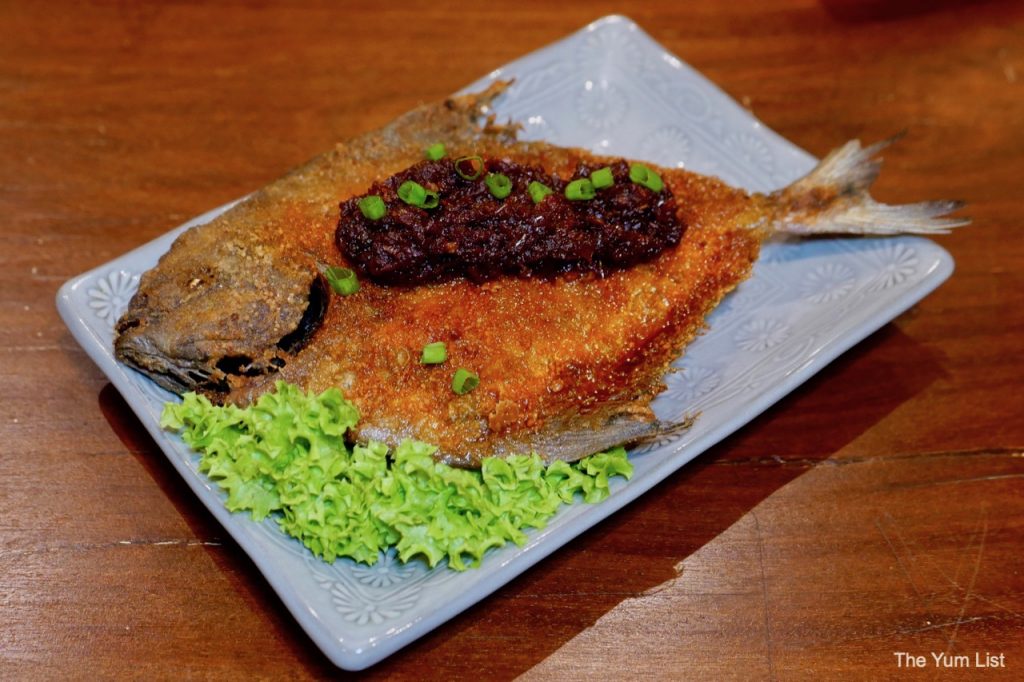 A vibrant green platter of okra (ladyfingers) is striking in the Bendi Rebus (RM 15). Atop the veg, there's belacan paste, which can be mixed in or kept apart as desired. When quizzed on the secret behind not having slimy okra, Baba Ricky shares that the trick is simply giving them a good wash BEFORE you cut them.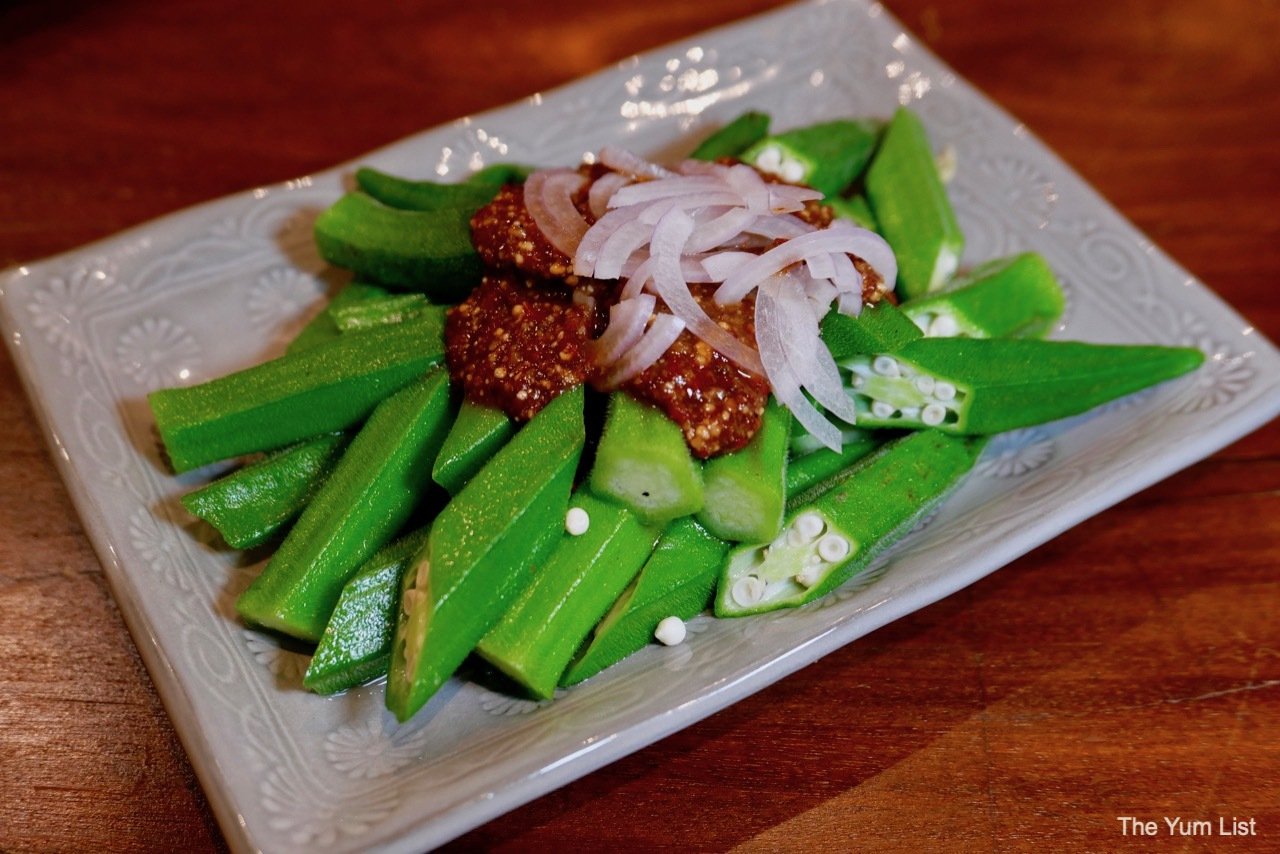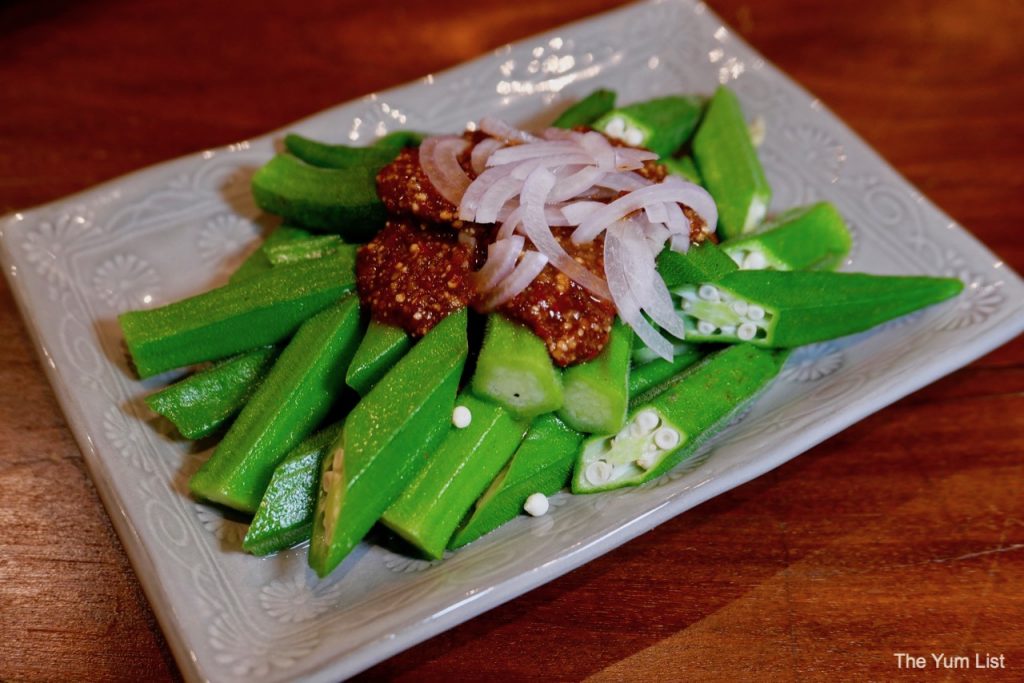 The Cincalok Omelette (RM 18) disappears quickly from our table. Made with eggs (of course) and generous companions of fermented baby shrimp and onions, it's something I would probably enjoy for a light lunch on its own or with salad. Chilli and spring onions contribute both garnish and flavour.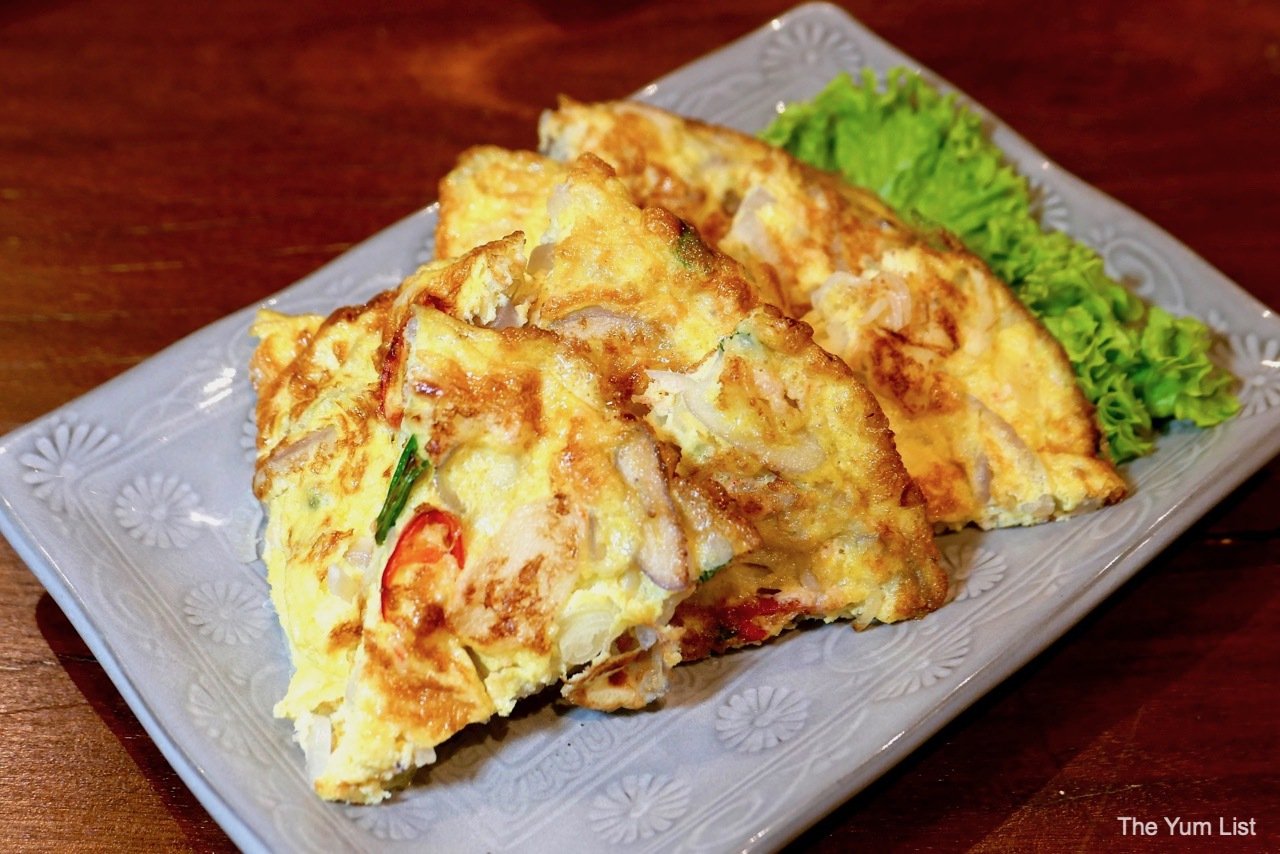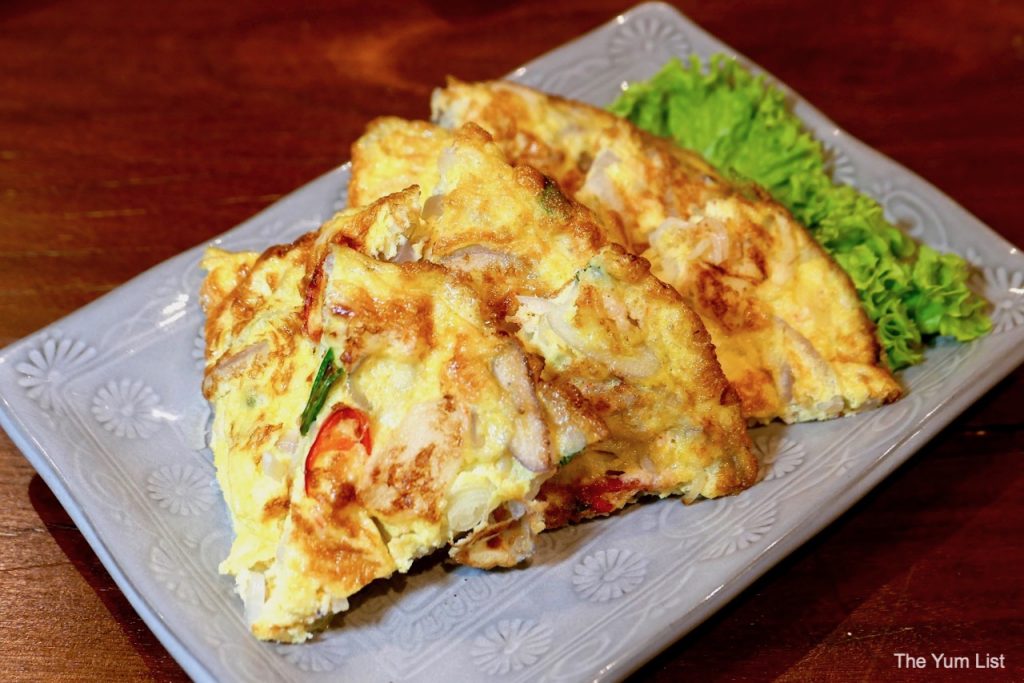 Dessert
The classic Peranakan dessert, Nyonya Cendol (RM 5.80) is a hearty and rich ending at Nyonya Lin's Kitchen. Baba Ricky makes his own cendol noodles in house with rice flour and three types of pandan leaves. Shaved ice, red beans, coconut milk and high-quality gula Melaka finish off the sweet. I think the secret to this recipe is found in the gula Melaka. It is slow-cooked with water and pandan leaf and absolutely never mixed with cheap sugar or anything else to lower the cost. The result is a deep flavour in the palm sugar that complements the coconut milk superbly.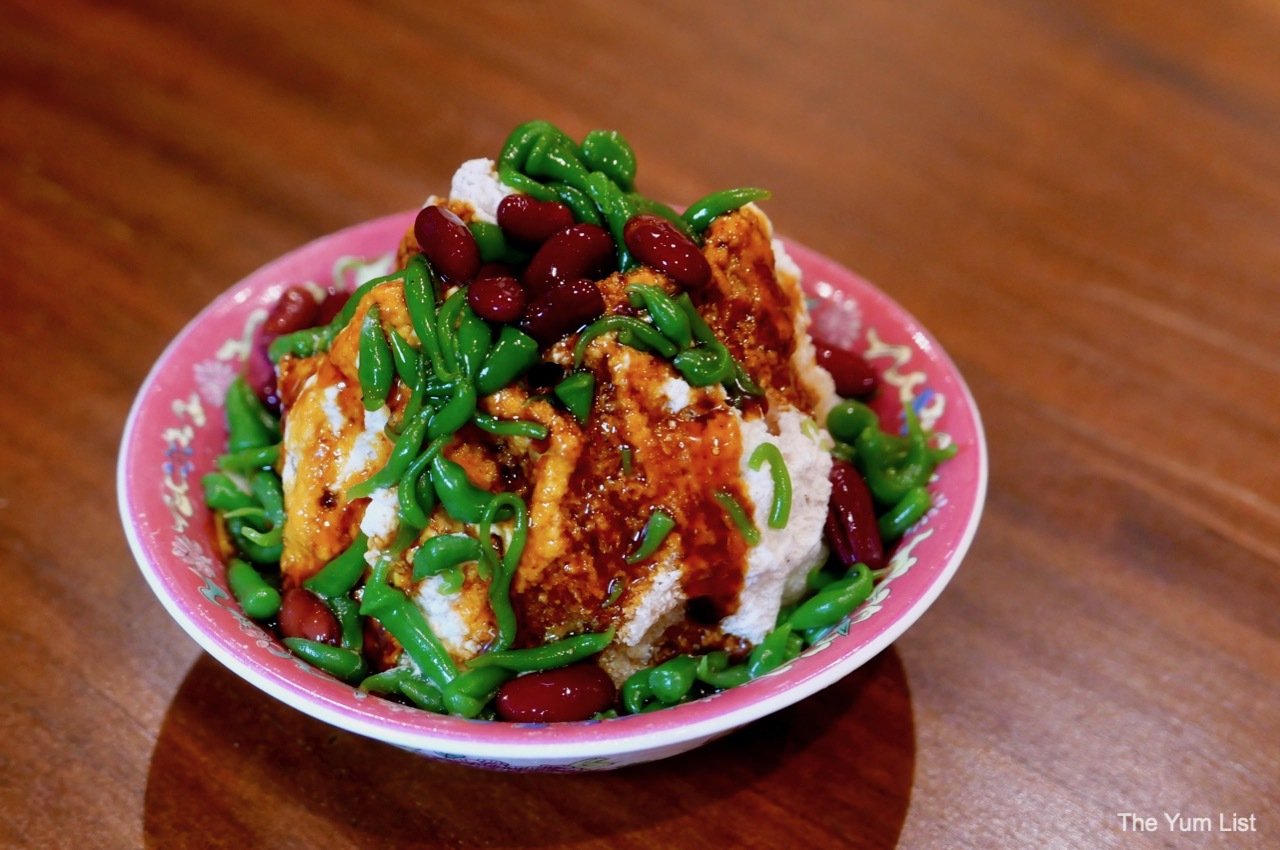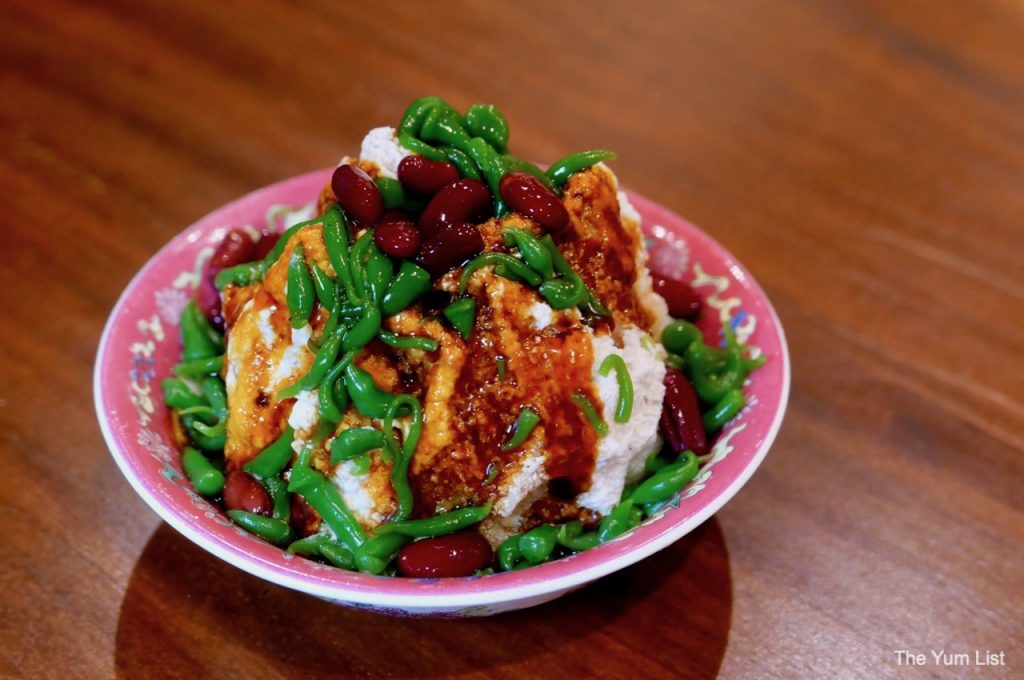 Reasons to visit Nyonya Lin's Kitchen: authentic Peranakan cuisine; historical setting; must order Nyonya Chicken Pongteh, Sambal Sotong Petai and don't miss the Cendol.
Nyonya Lin's Kitchen
Authentic Peranakan Restaurant
Kapitan Kongsi Hotel Malacca
No. 53, 10, 75200, Jln KLJ 4
Taman Kota Laksamana, Malacca, Malaysia
+6 012-671 9380
[email protected]
www.facebook.com/nyonyalinskitchenbybabaricky
Nyonya Lin's Kitchen Opening Hours
Daily: 11:30 am – 9 pm
Find more spots to explore in Malacca here and stay up to date with the happenings around Malaysia here and here.