Rooted in Nature – Arthur's Bar & Grill
Words: Monica Tindall
Photos: Rich Callahan
An old-school bar and grill is the not the first place I'd look for sustainably sourced ingredients. When it's run by Shangri-La, however, the sourcing of products is taken seriously. Across the group, the Rooted in Nature program aims to reduce the impact on the environment through supporting local agriculture, the purchase of chemical-free produce, and the sourcing of free-range, organic and fair-trade products where possible.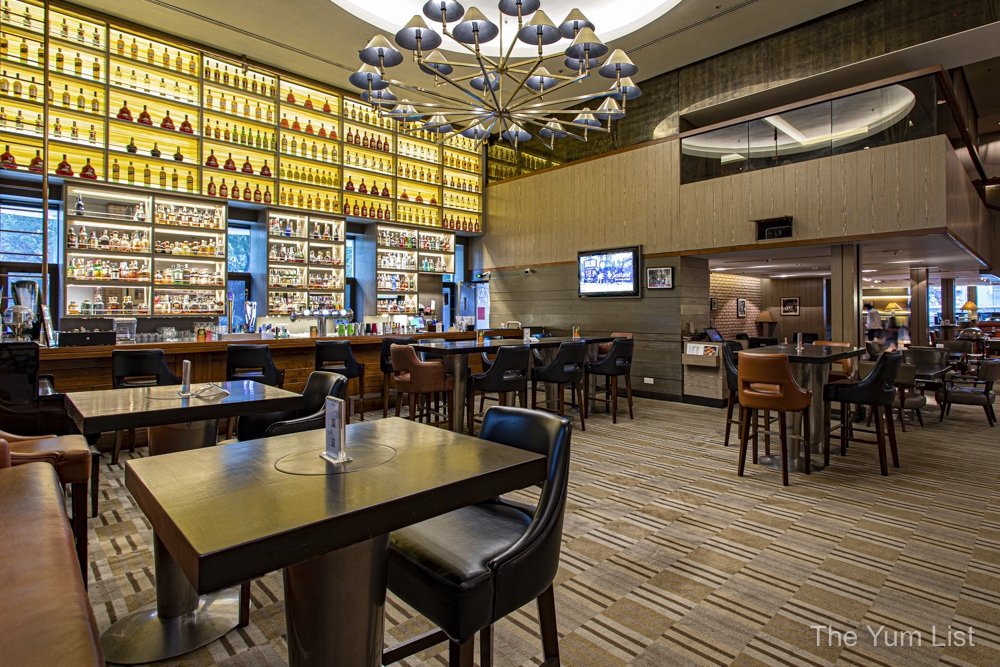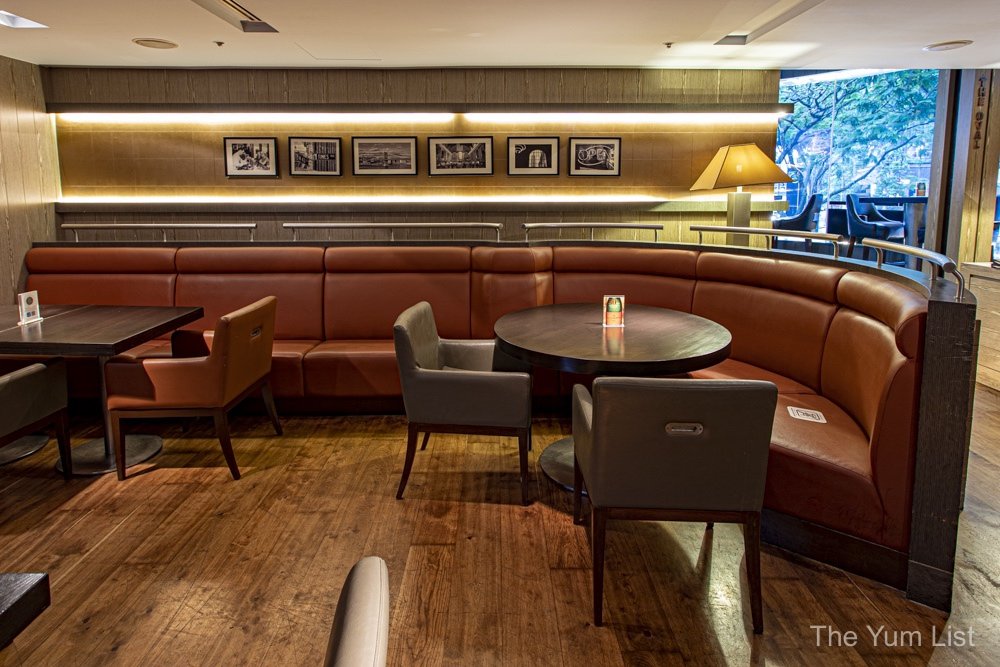 Rooted in Nature at Arthur's Bar & Grill Menu
Arthur's Bar & Grill indicate recipes that fit the Rooted in Nature goal with a seedling icon. We order the majority of our dishes under this theme and have no problem finding variety in choice.
Snacks
Perfect for after-work drinks, Arthur's Bar & Grill's snack menu are great pickings for a small meal or shared with colleagues. Knowing we'll move onto the grill menu shortly we keep things light with some veggie options – definitely Rooted in Nature.
Arancini (RM 16) are toasty little balls of rice with tomato and mozzarella. Home-made aioli sauce adds moisture but it's not really needed as these are complete packages, all-in-one spheres. Pimientos de Padron (RM 16) come as five pieces seasoned with Parmesan and lemon zest. The Spanish saying says that amongst a pile, most don't bite but one will have spice. In my years of eating them, I've not yet come across a spicy one… until tonight! I get the spiciest one ever. The rest on the plate, though, are more on the level of bell pepper – no heat. Lastly, Roasted Cauliflower (RM10) seems to be a popular dish these days and here it's presented with zaatar and tahini sauce. Yummy.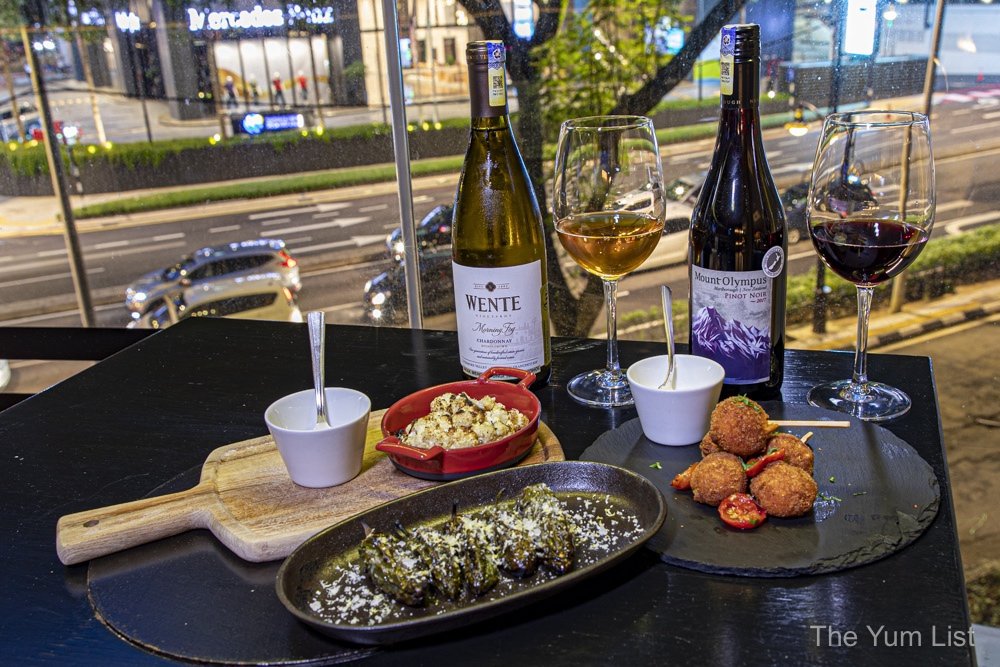 Wine Menu
Arthur's Bar & Grill have an excellent collection of wine by the glass – over twenty! There's red, white, rose and bubbly. During happy hours their house white and red are available on a buy-one-free one deal. My mature (wise?) tastebuds, however, would rather invest in one glass of nice wine than a bottle of house pour. As such, I opt for a Chardonnay, Wente Morning Frog from the USA (RM 65) and a Pinot Noir, Mt Olympus 2017 from New Zealand (RM 65).
The former brings heaps of winter fruits to the nose with apple and grapefruit the most dominant, ending with a touch of vanilla giving away that the wine has spent some time in the barrel. The wine is bold in the mouth, a little creamy, and both minerality and acidity deliver a lingering conclusion. The latter offers plenty of fruit in the aromas such as cherry and plum alongside floral notes and a whisper of spice. As with most pinot noir, it's reasonably light and easy drinking.
Appetizers & Salads
Seafood and salad compose the appetizer section. Again, fully aware of what's coming up we stick to a salad. Spinach and Quinoa Salad (RM 32) is a generous bowl of avocado, walnut and roasted pumpkin tossed with a sesame dressing. Having experience with Malaysia's liberalness with dressing, I wisely ask for the seasoning on the side. It's fresh and exactly as described.
Burgers & Sandwiches
Besides having a regular menu of burgers and sandwiches, this month Arthur's Bar & Grill has a Burger Bonanza. Monthly or bi-monthly specials present diners with a little diversion from the usual. This month it's eight buns with an influence of local inspiration seen in recipes such as the Kampong (percik chicken) and Deluxe (wagyu with garlic).
We opt for the Monster Mayhem (RM 46) finding the name irresistible. It's a double quarter-pound patty of beef brisket stacked together with aged cheddar, spicy tarragon mustard, confit onion, lettuce, tomato and dill pickle. The aged cheese and caramelized onions are excellent compliments and the mildly sweet and buttery brioche bun holds it all together in a warm embrace.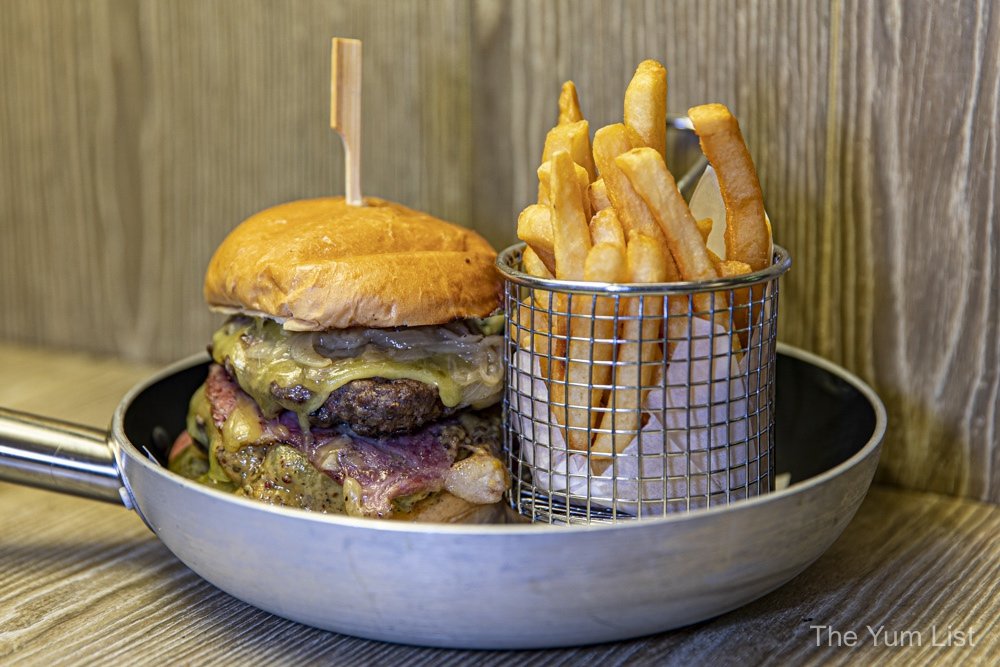 Grills & Mains
The grill menu offers red meat, chicken and fish with each coming with a choice of two sides and a sauce. We leave the chef to make the decision of the best doneness for the Australian Beef Tenderloin (RM 93, 200 gm) and choose roasted corn and tomato, green beans and shallots and rosemary jus as partners. Medium-rare, the meat is browned on the edges and a healthy pink in the middle. Flavours are nicely balanced and we don't even need the sauce.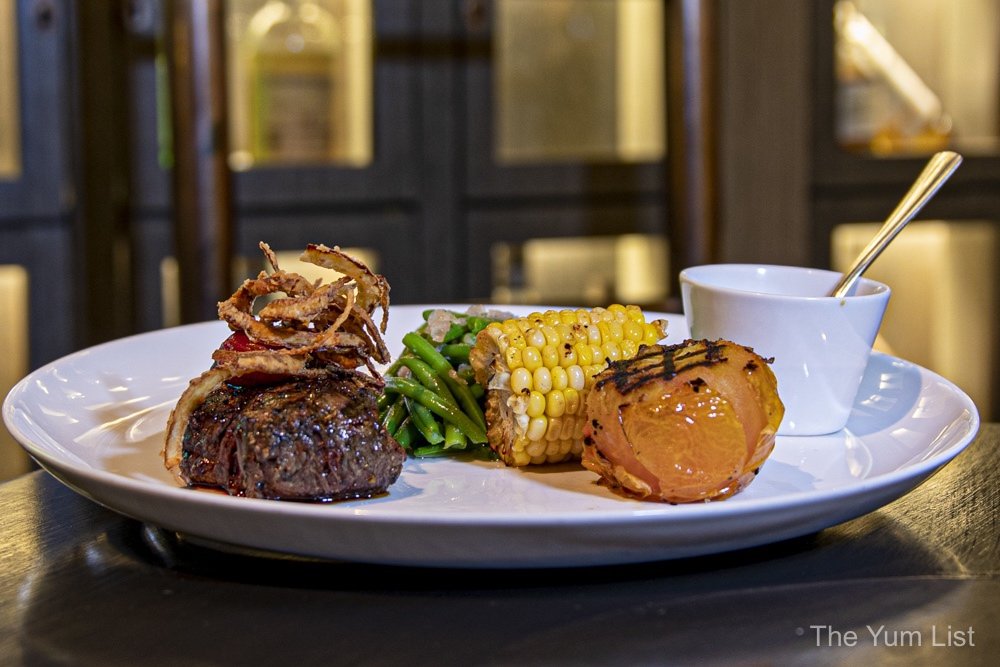 We pair the Marinated Chicken Fillet (RM 45) with grilled carrots and cumin, asparagus hollandaise and black pepper sauce. The poultry sports the crisscross of the grill and feels like a good lean option for those wanting healthy cuisine. It's tasty and something we'd order again from the Rooted in Nature selection.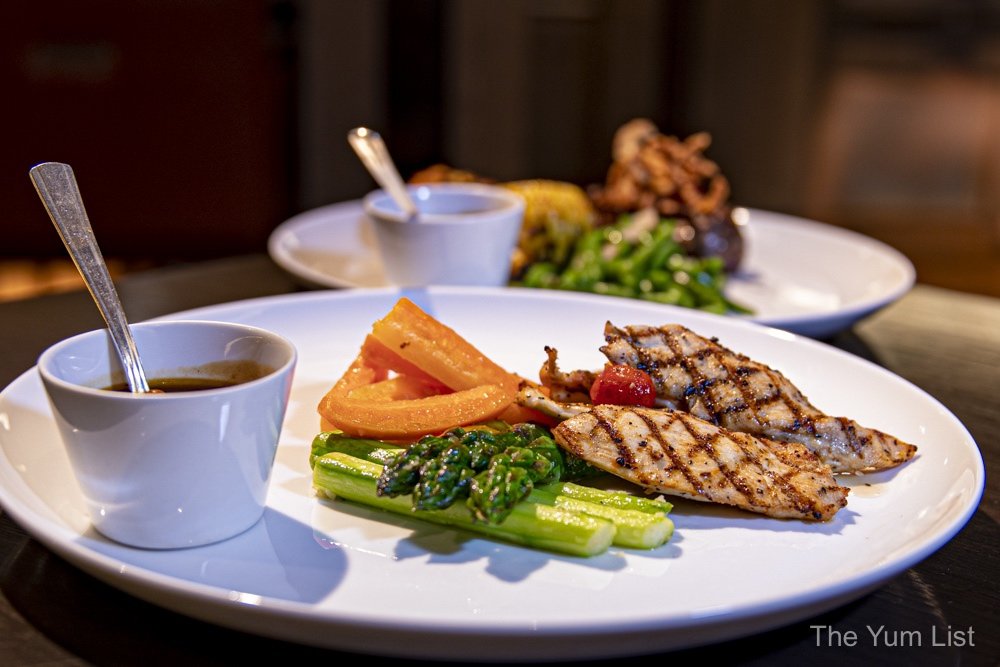 Dessert
To conclude, the New York Style Cheesecake (RM29) is big enough to satisfy the three of us. It's a thick, dense and smooth recipe with blueberry compote and lemon sorbet.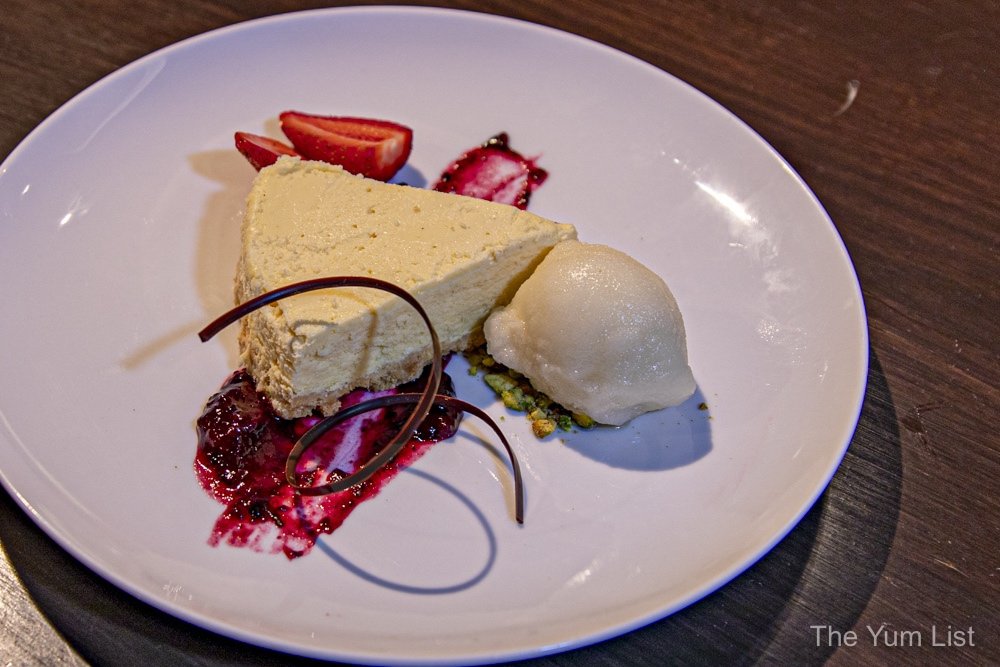 But Wait… There's More!
On top of the Rooted in Nature options, I'm impressed with all prices being nett and the value-for-money portions provided. I soon raise my eyebrows again hearing of other too-good-to-be-true discounts as well. Golden Circle members receive 20 – 25% off their total food bill and various credit cards entitle diners to up to 50% off their food bill when dining as two! Different banks have different agreements so it's best to call ahead to see what deal you can score.
Reasons to try Arthur's Bar & Grill Rooted in Nature selections: tasty recipes; friendly staff; support the hotel's efforts in sourcing sustainable ingredients; fantastic discounts for Golden Circle members and various credit cards.
Arthur's Bar & Grill Rooted in Nature Menu Selections
Shangri-La Hotel
11 Jalan Sultan Ismail
Kuala Lumpur 50250, Malaysia
+6 03 2032 2388
www.shangri-la.com/kualalumpur
Find more grill restaurants here and stay up to date with the happenings around Malaysia here and here.