Mandarin Grill KL
Monica Tindall
Mandarin Grill at Mandarin Oriental Kuala Lumpur reopened this week with a new menu by Chef de Cuisine Luigi Stinga. Promising the ultimate Italian dining experience in KL, the cuisine is supported by a stunning setting and impressive wine list to match.
Chef Luigi Stinga joined MOHKL not quite two years ago from the 2-Michelin Starred restaurant Seta in Mandarin Oriental, Milan. Sharpening his cleaver in several highly-reputed kitchens in Italy, he embraces the opportunity to discover local ingredients and transform Italian foundations with a Malaysian touch. He describes the restaurant's concept as a contemporary Italian grill. The menu offers authentic Italian cuisine alongside innovations on tradition inspired by the provenance of local ingredients.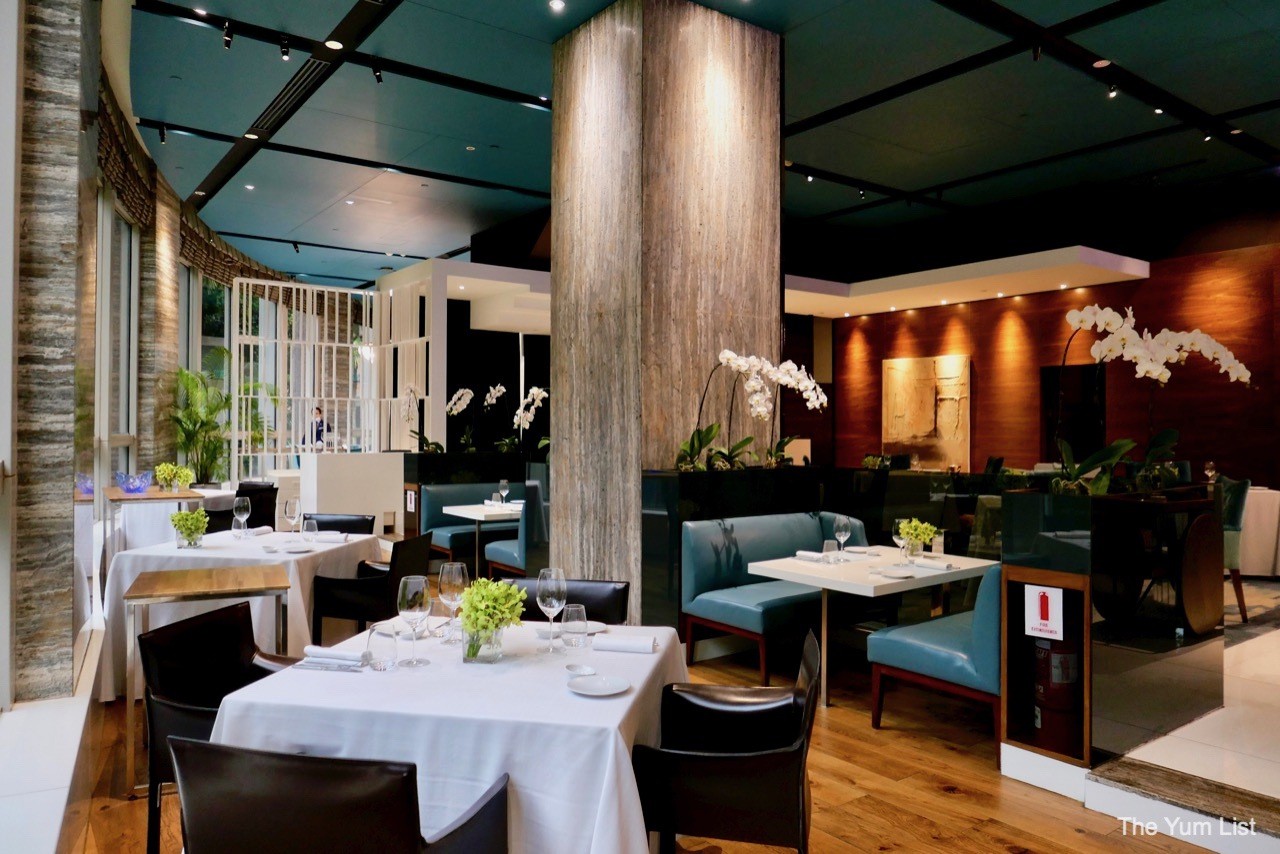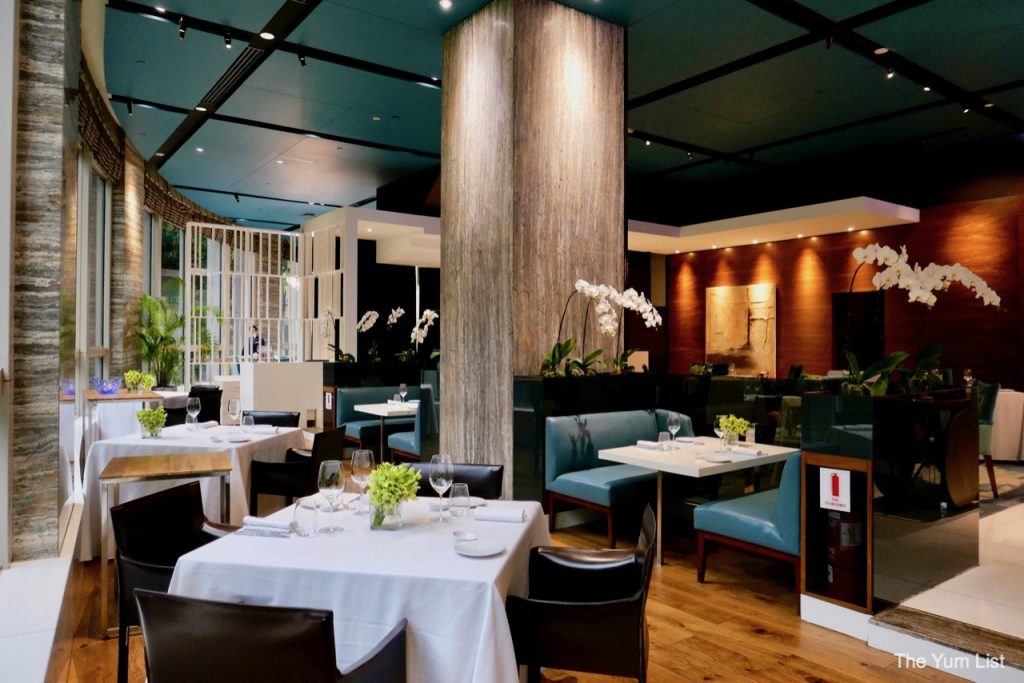 Amuse Bouche & Prosecco
We appreciate our window seat overlooking KLCC's lush park gardens with a glass of San Feletto Prosecco Extra Dry D.O.C.G from Veneto, Italy. While the foliage is distinctly tropical, the flourishing vegetation reminds us of the rolling green hills from where this bubbly is birthed. Close to 100 years of winemaking and three generations in Valdobbiadene bring Glera grapes to the glass to make sparkling wine with aromas of green apple and spring blossoms. Acidity and fruit are balanced in the mouth with persistent effervescence.
House-made ciabatta, with olive oil, balsamic vinegar and herbed sea salt provide something to nibble on before the amuse-bouche arrives. The simple fried dough topped with tomato, Parmesan and basil is attractively presented with a nod to the host country in a dim sum steamer basket.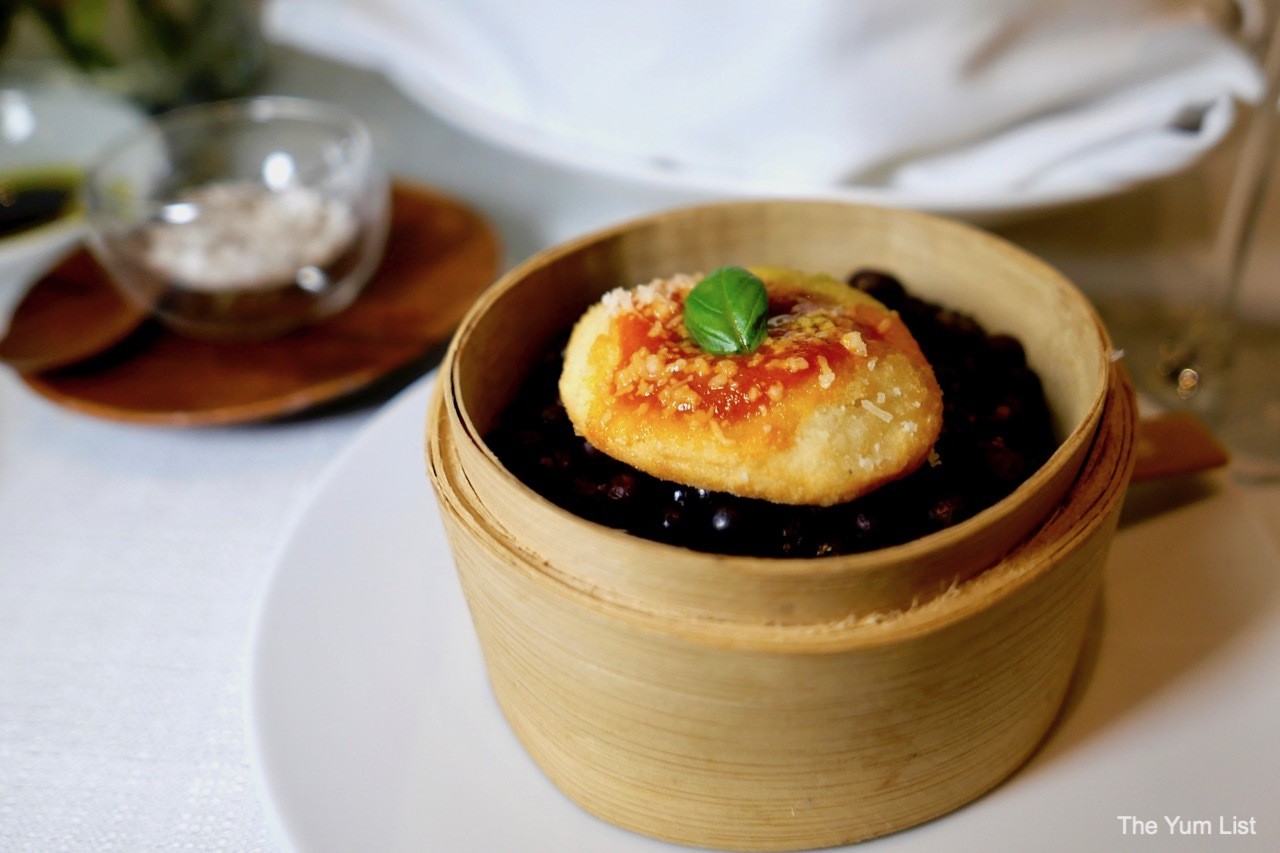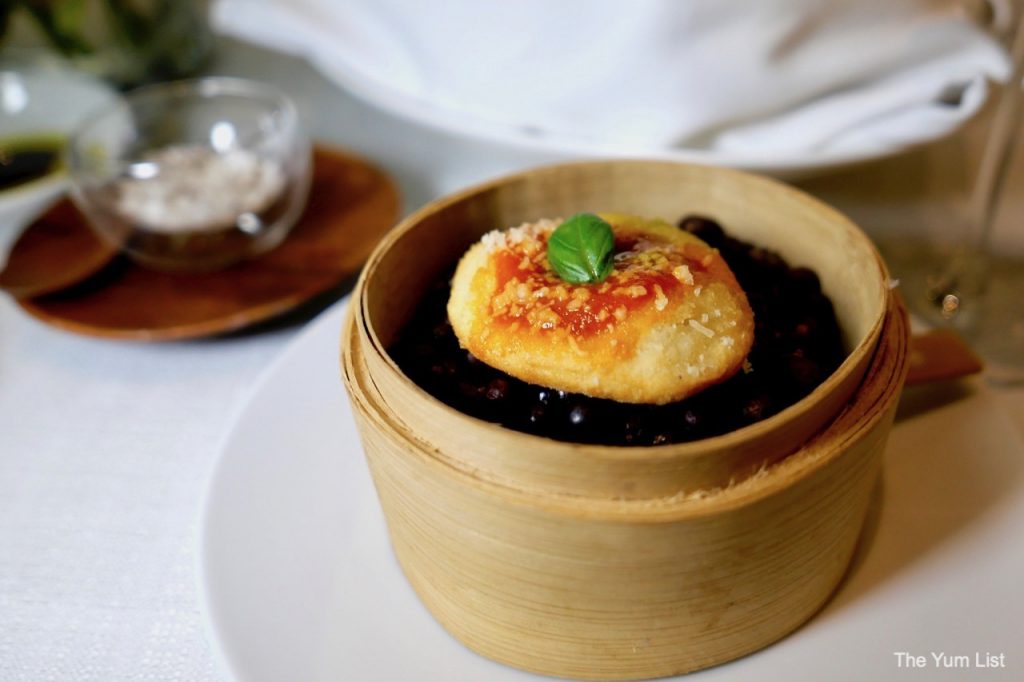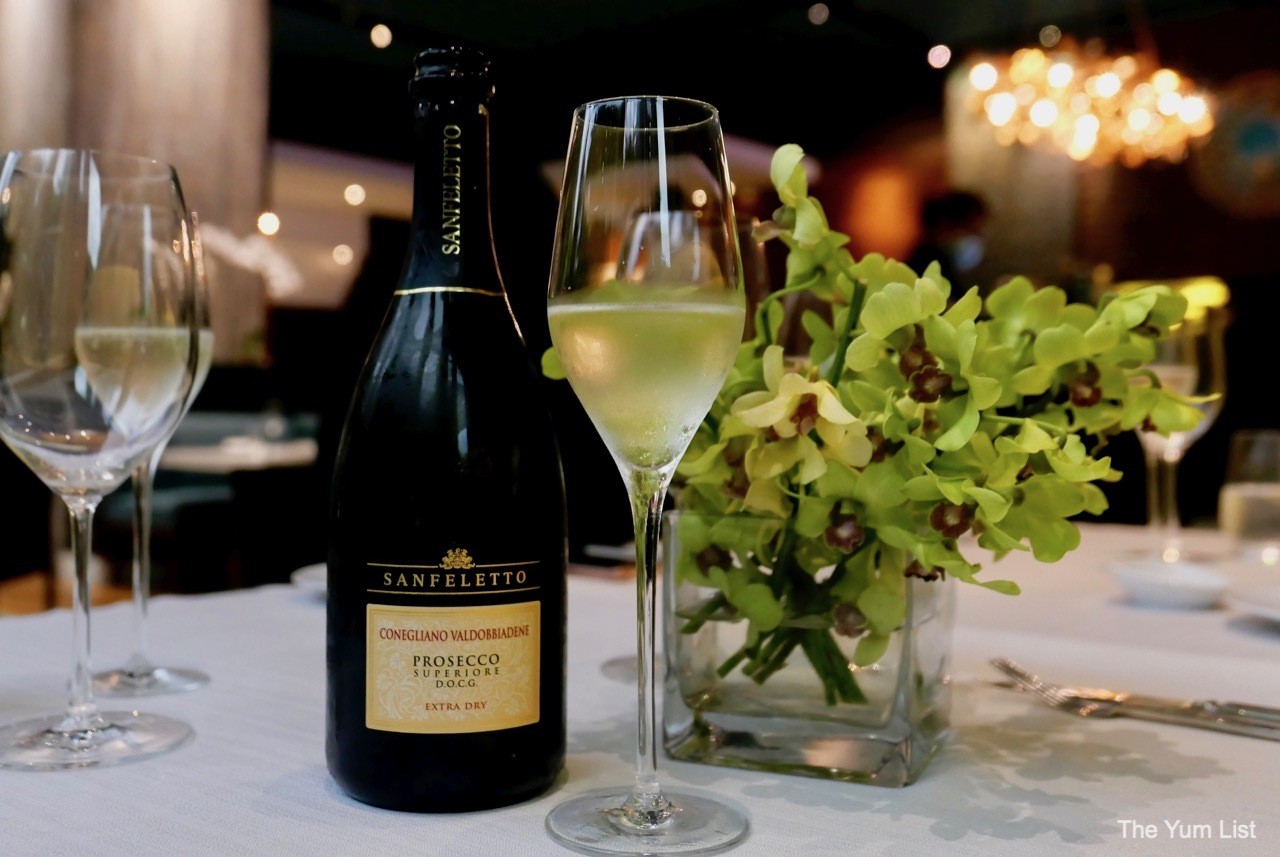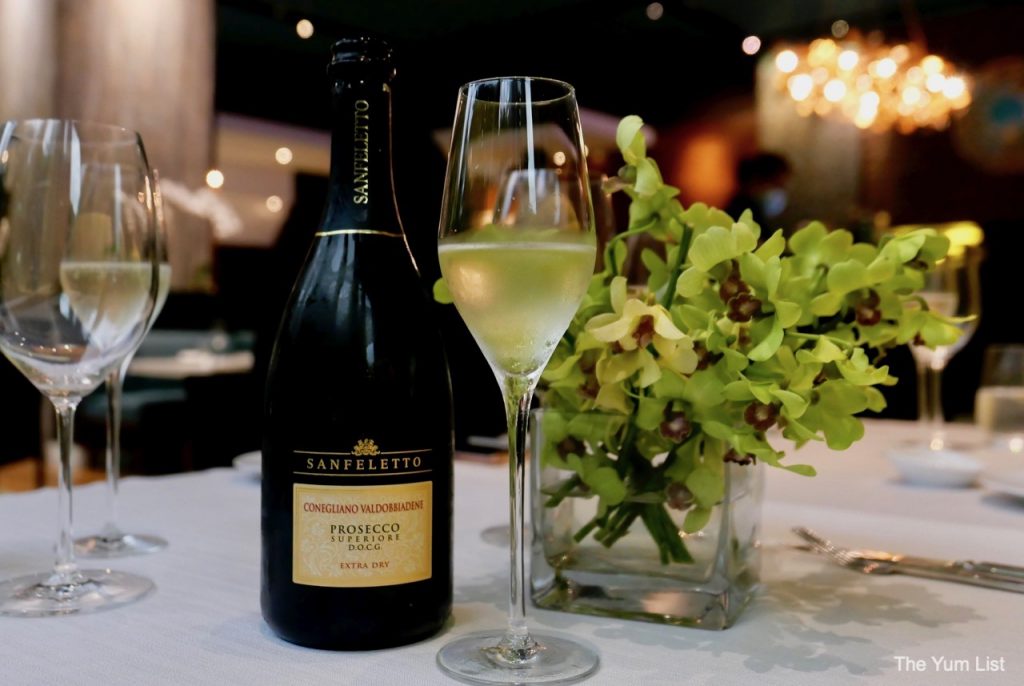 Antipasti
A decadent entry to Mandarin Grill's new menu is the Uovo Crema di Scamorza, Scorza Nera E Tartufo (RM 60). It features a slow-cooked organic egg that luxuriously ruptures with the touch of a fork. Surrounded by smoked scamorza cream, it's a delicate dish and awakens the taste buds with its elegant flavours. A colourful trio of powders – purple sweet potato, green kale and brown burnt shallot – break up the white palette, and deep-fried salsify adds a contrasting crunch to the softness of the cream. Lastly, fresh black truffle is shaved on top just before serving.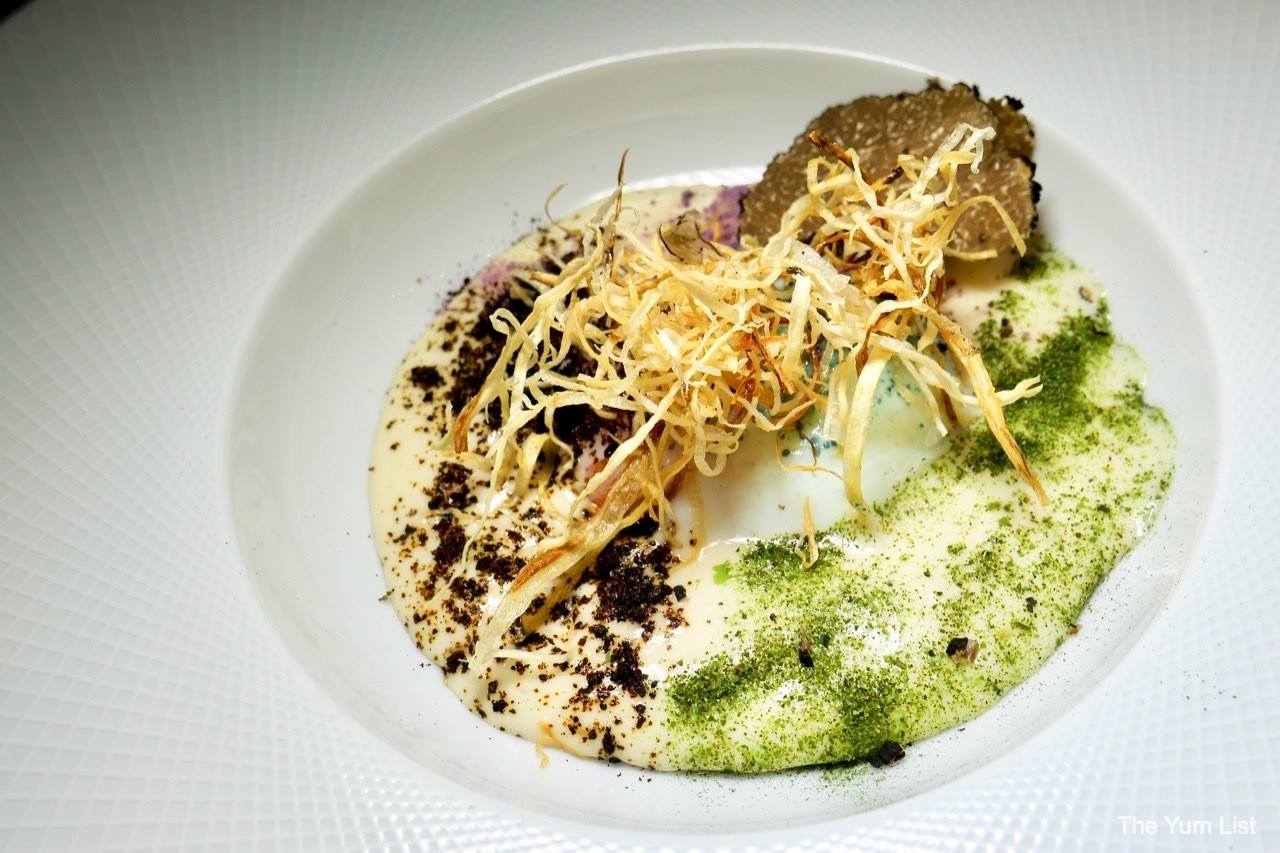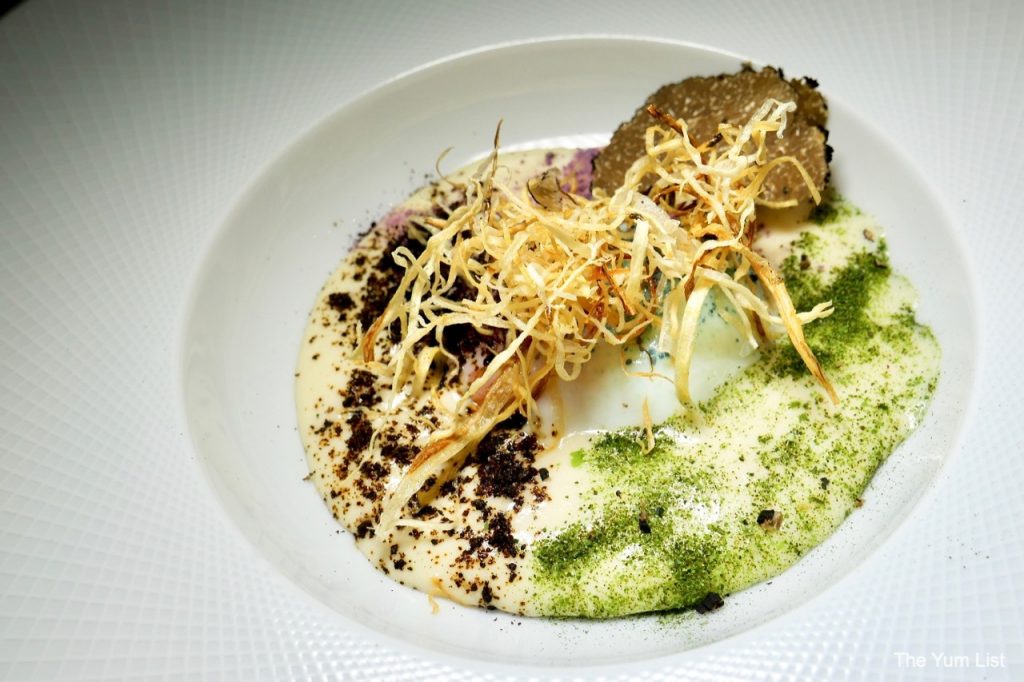 Primi
Showcasing the best of both worlds, Cappelletto Ripieno di Beef Rendang E Brodo Di Funghi Alle Spezie (RM 72) wraps a local favourite in a warm Italian embrace. House-made pasta encases gently spicy beef rendang, which sits in an aromatic beef and mushroom broth. With lemongrass in the forefront, the richness of the beef is perfectly balanced.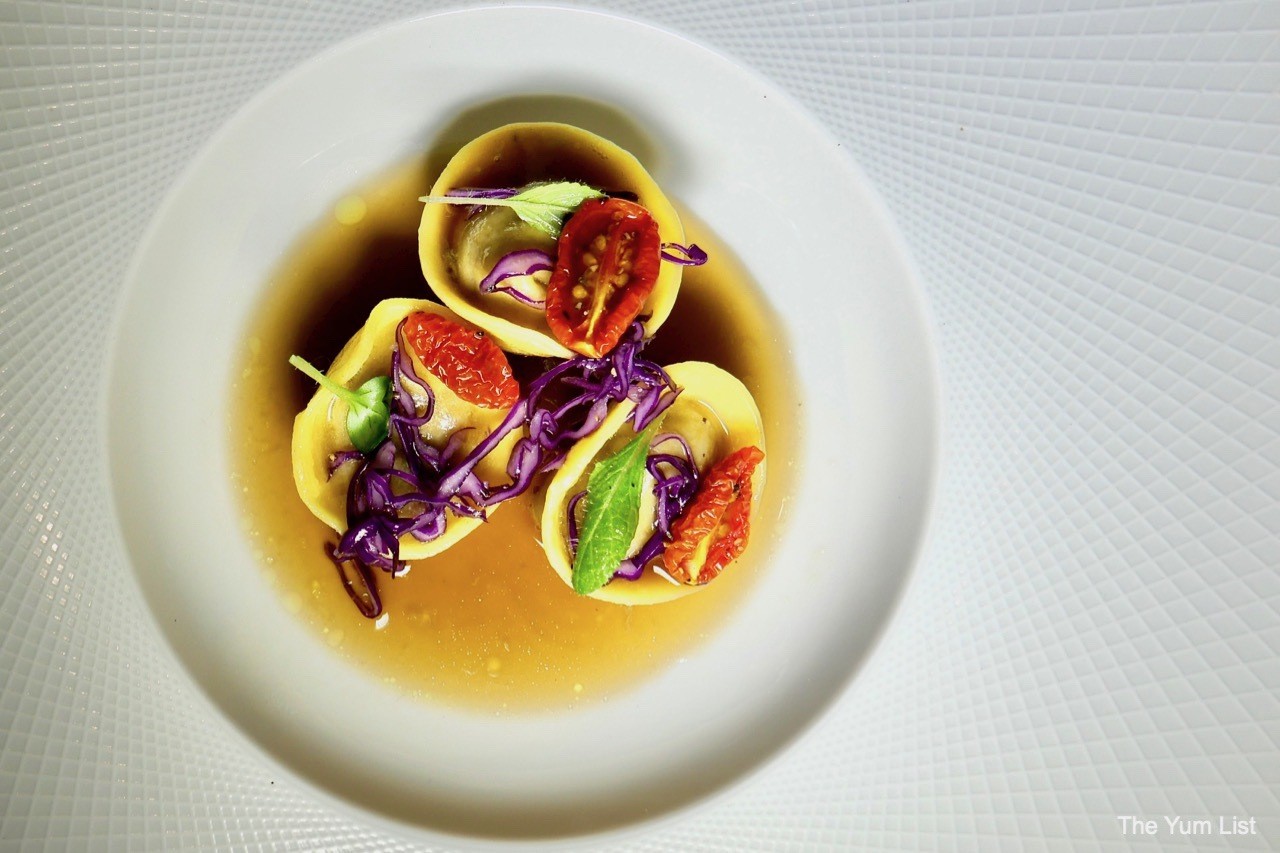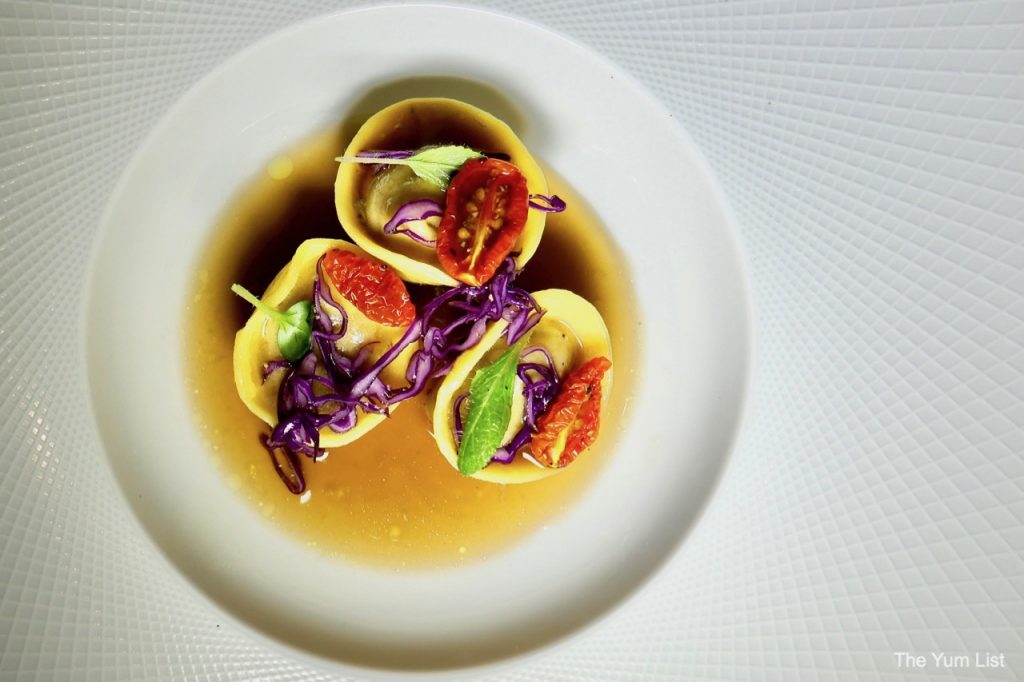 Paste
Tagliolini Alla Chitarra Cacio E Pepe Con Ricci Di Mare (RM 155) is made with a tool resembling the strings of a guitar. The strands of fresh pasta are exceptional with a good bite and definite artisan feel. Honestly, the pasta is so good that pecorino cheese and black pepper are all that are needed for seasoning. The Mandarin Grill, however, lavishes guests with the grand addition of sea urchin. Fans of the tasty sea creature can even top up with an extra portion (12gm for RM 90).
Accompanying our pasta is a glass Pinot Grigio, Allegrini Corte Giara Delle Venezie D.O.C. It also hails from Veneto just like our bubbly but this time a little further east to the hills surrounding beautiful Lake Garda. Juicy, crisp apple and floral notes are present in the nosing followed through with good acidity in the palate. It's a simple wine and allows the food to shine.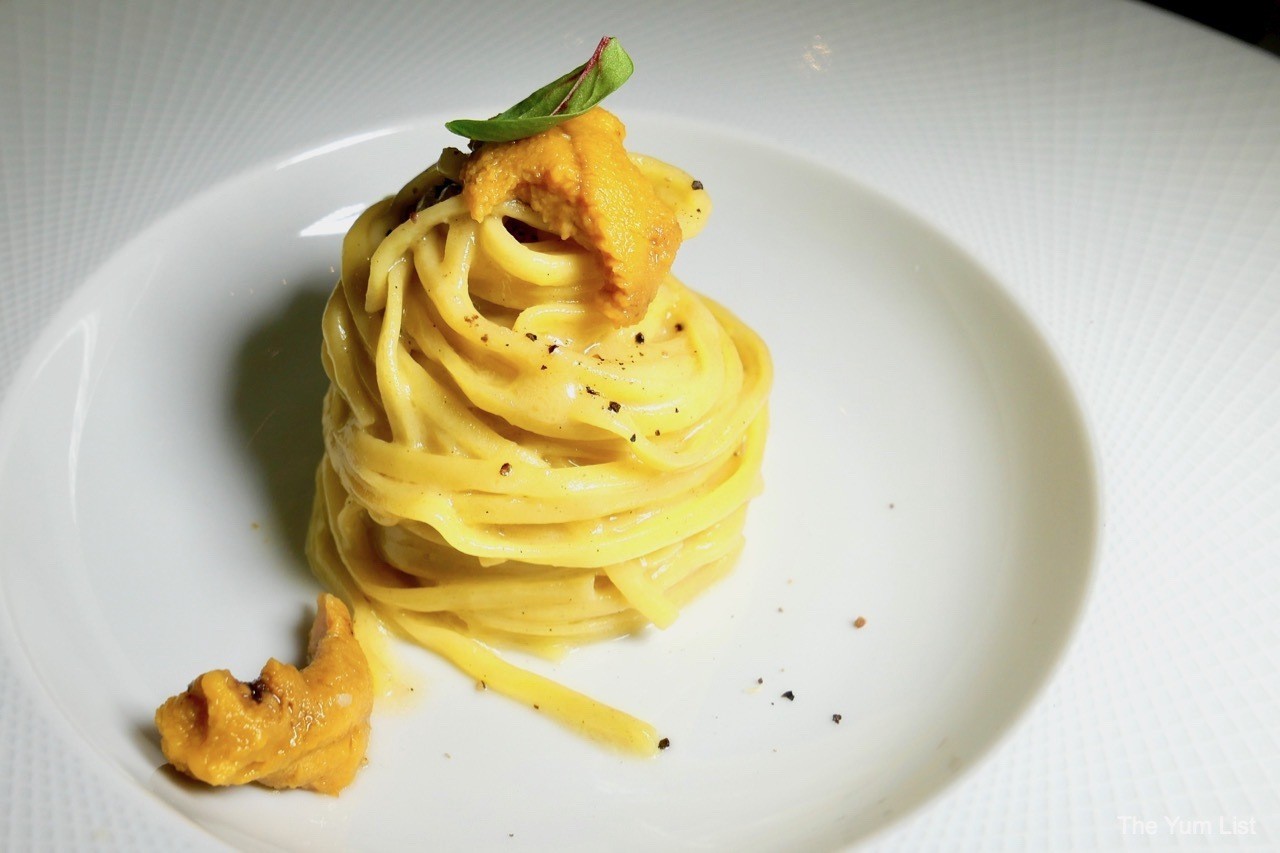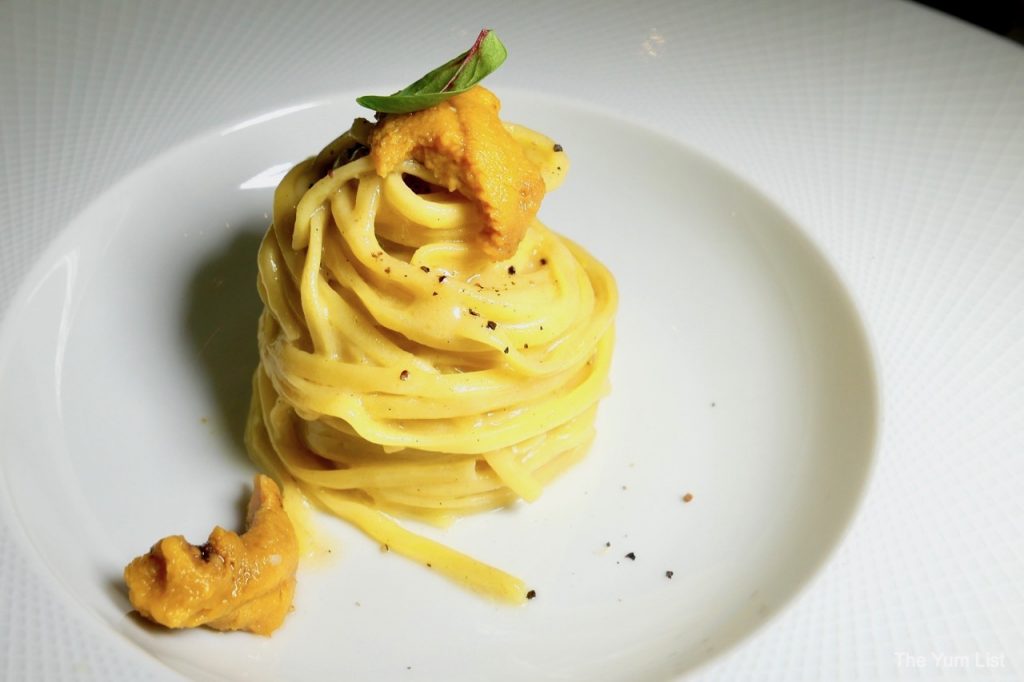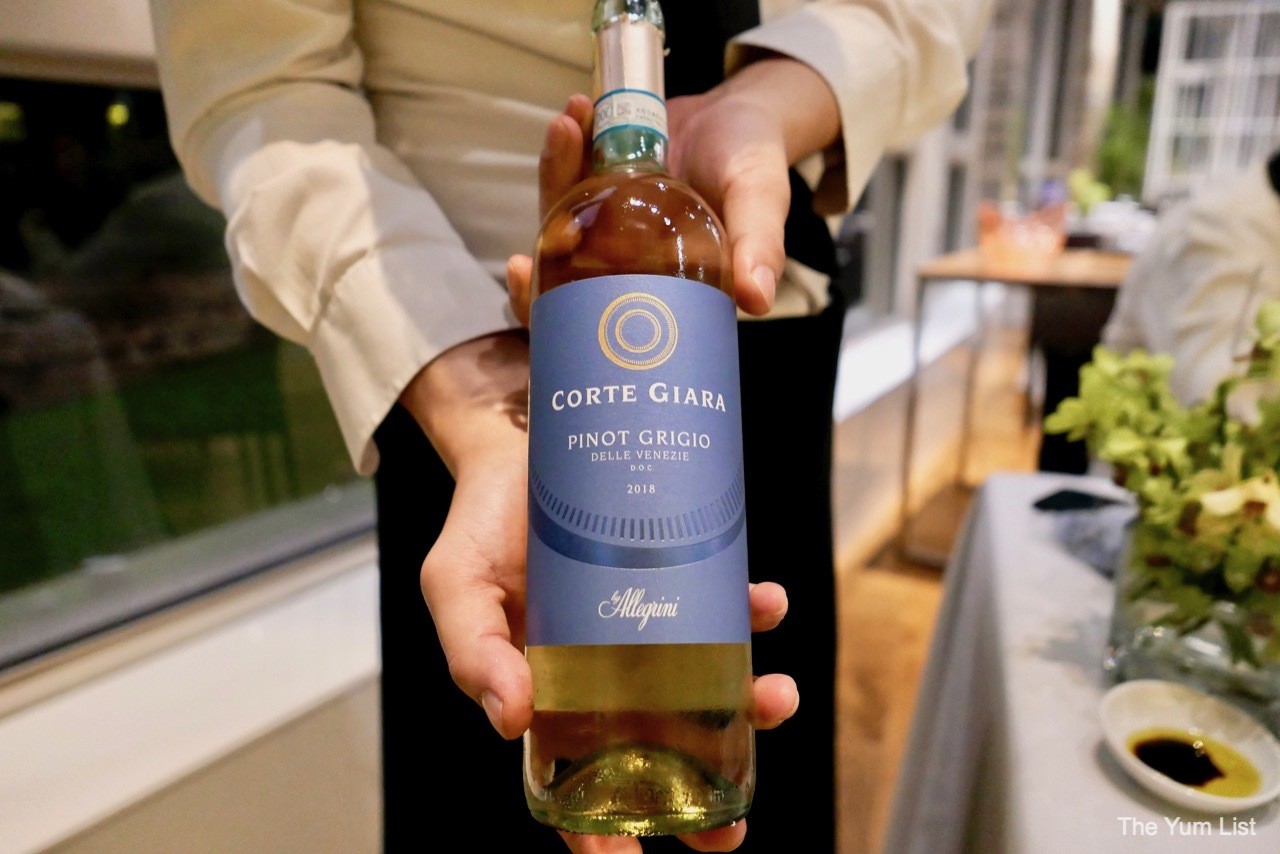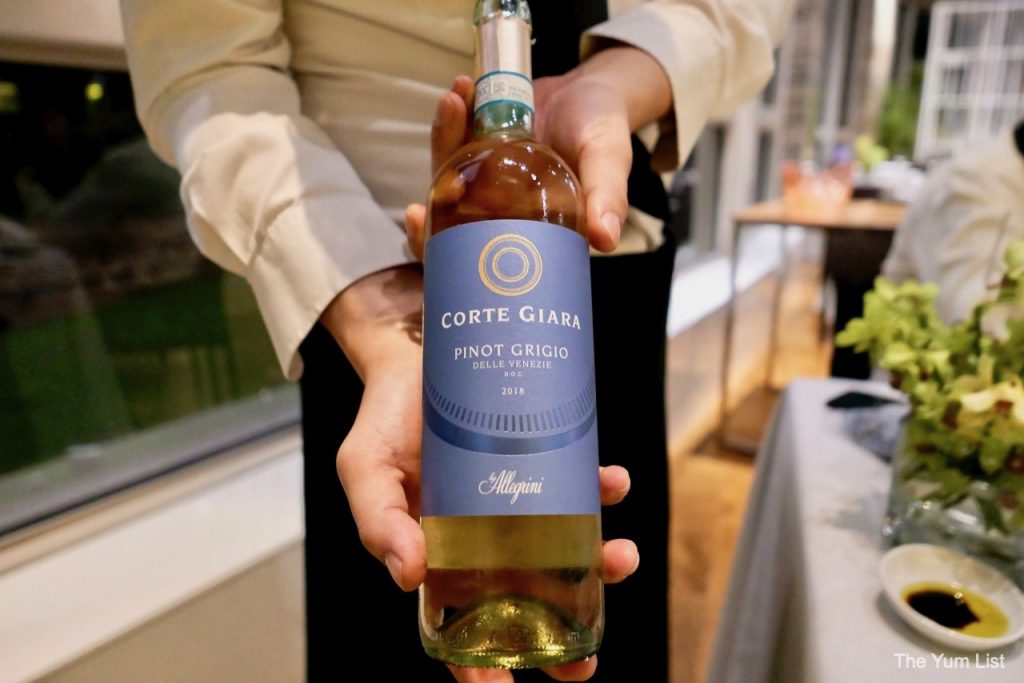 Mandarin Grill KL – Secondi
Hubby is ever so happy that I ate every last strand of pasta as well as two slices of bread as he observes me slowing down with the arrival of the main (meaning, he'll get what I can't finish). A beautiful pink loin of lamb is the centrepiece of Agnello Su Crema Di Cipollotto, Patate e Limone Nero (RM 192). The edges are dotted with crunchy fans of white onion and potato, and the dish is dusted with black lemon powder just before serving.
Paired with our lamb, Grattamacco, Bolgheri Rosso DOC comes from another picturesque region of Italy, and a relatively new denomination in upper Maremma, Tuscany. It's in very good company with Tenuta San Guido (producer of Sassicaia) as a neighbour. This blend of Cabernet Sauvignon, Cabernet Franc, Merlot and Sangiovese is deep ruby-red in the glass with plentiful aromas of fruit, dark chocolate and a whisper of balsamic thanks to the Sangiovese. Rich and juicy on the palate with ripe tannins and structure, it's an excellent match to the mild gaminess of the lamb.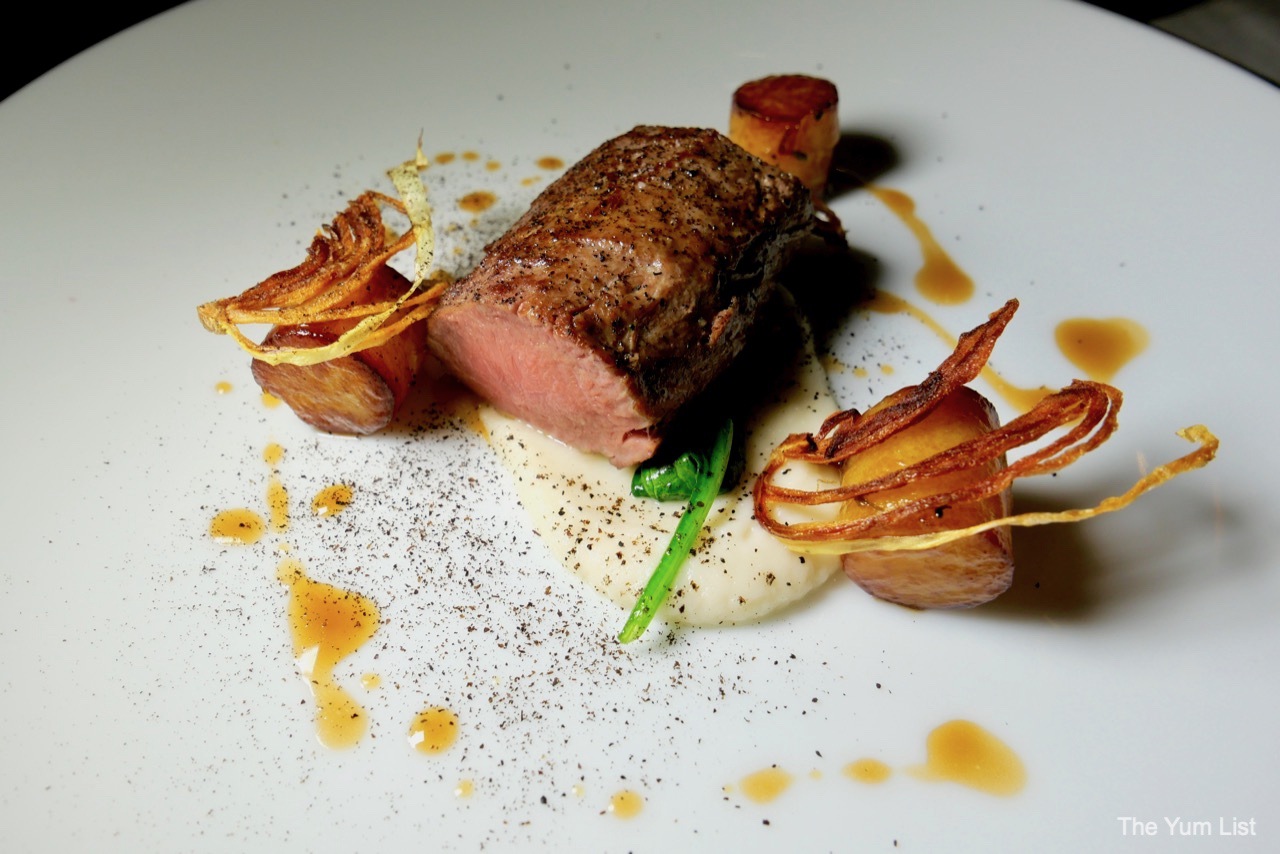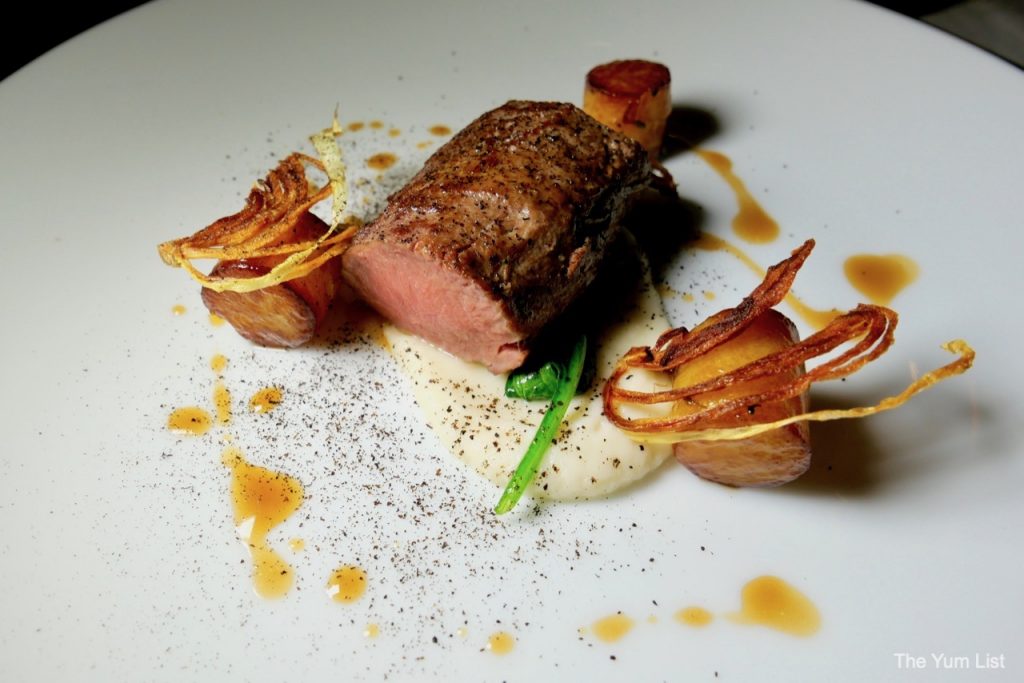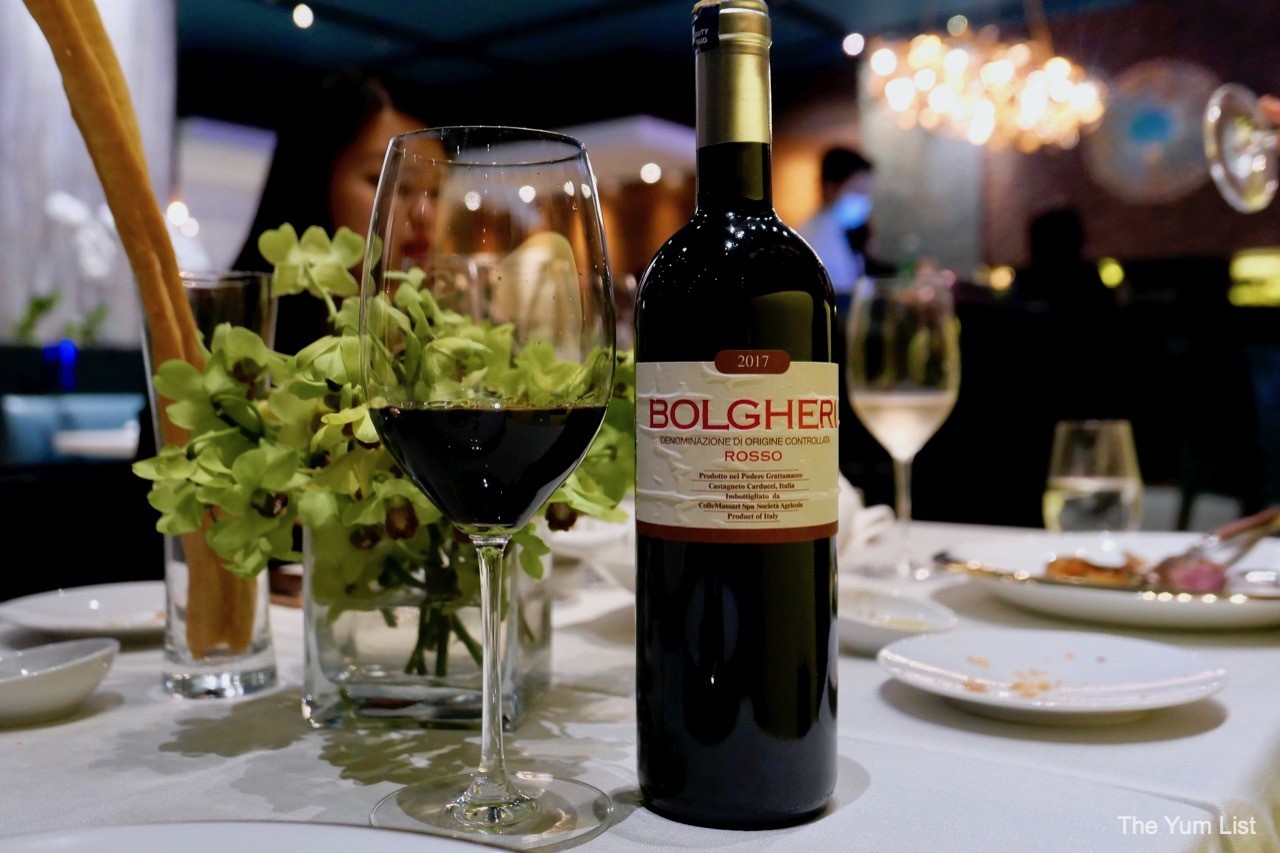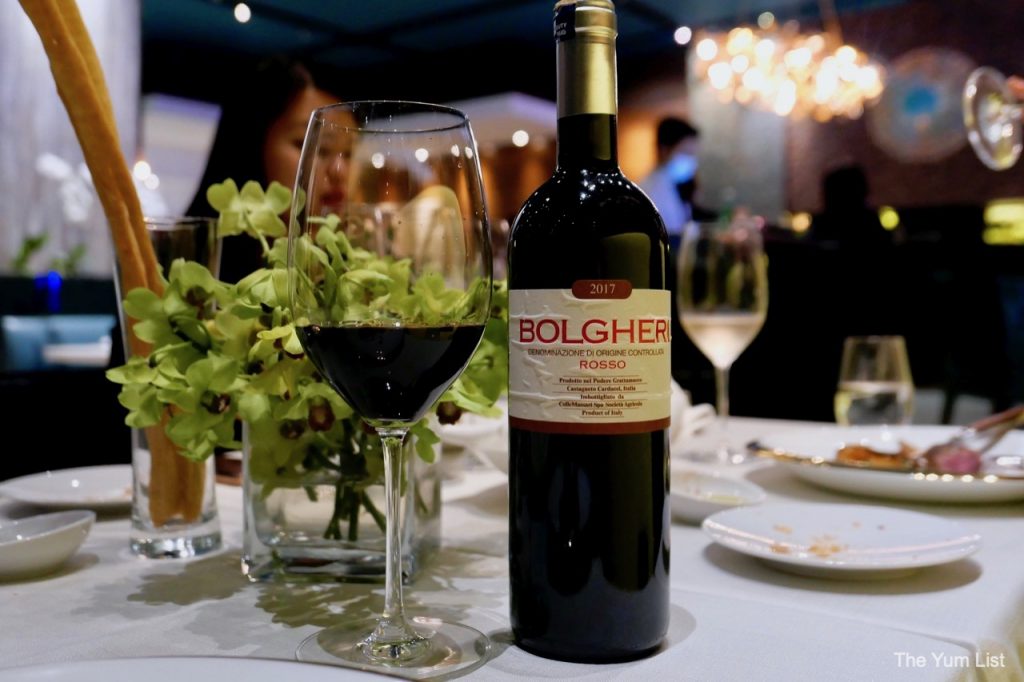 Dolci
We conclude our exploration of Mandarin Grill's new menu with two desserts. The first, Panna Cotta Alla Vaniglia E Kumquat (RM 35), is actually a trio of spheres each based with pistachio sponge and layered with a thin spread of kumquat. A wafer of dark chocolate surfs the top and white noisettes of cream and cookie crumble complete the dish.
The grand finale, however, is the artfully plated Tiramisu (RM 40). Deconstructed in nature, the dessert is an edible artwork. Mini hills of coffee cream and mascarpone are arranged with sponge and a sprinkling of cocoa powder. The entire sweet is plated atop a giant swirl of chocolate sauce. It's as visually appealing as it is delightfully sweet.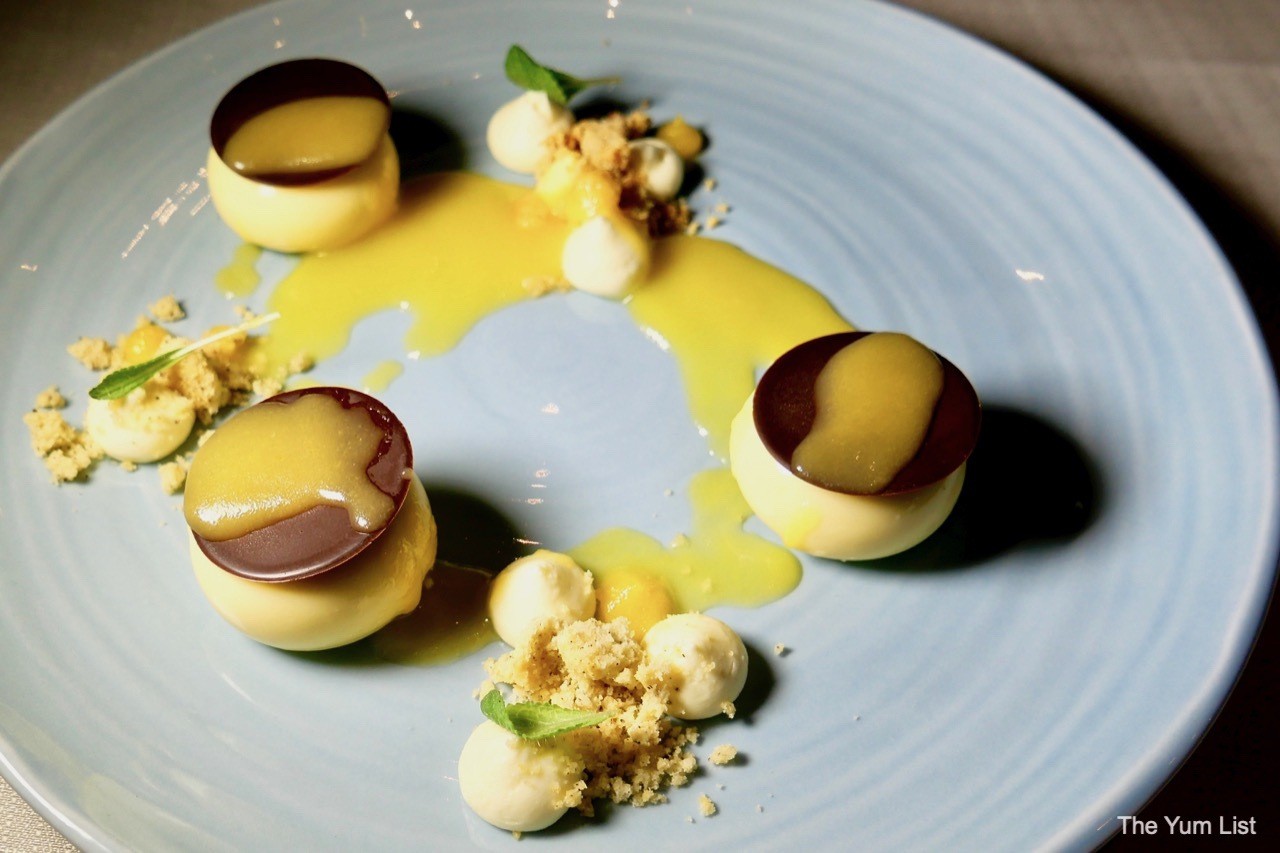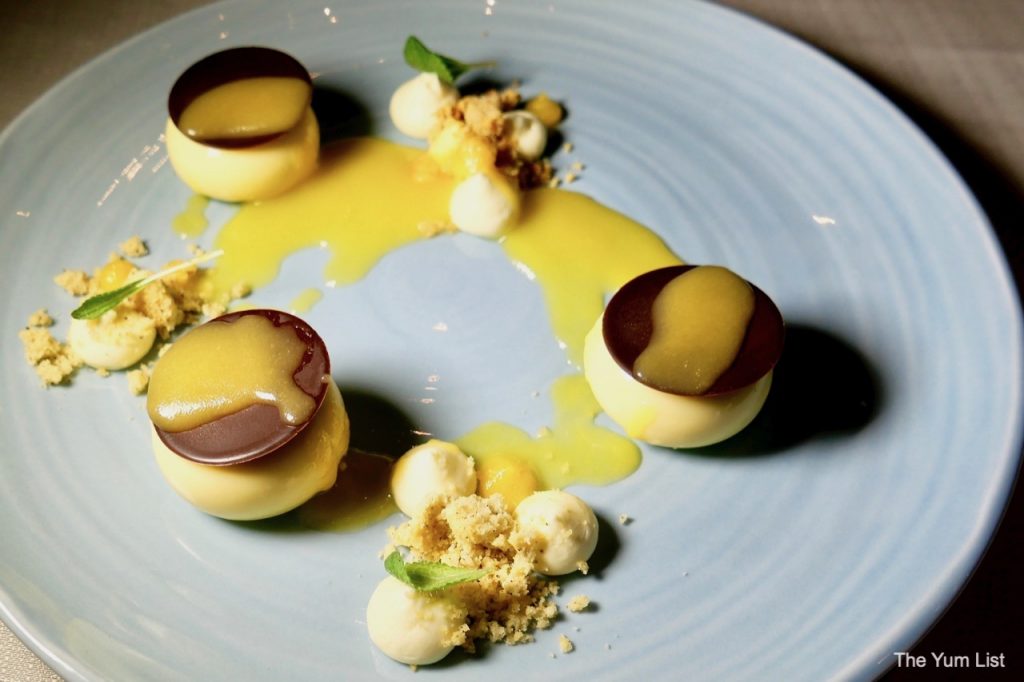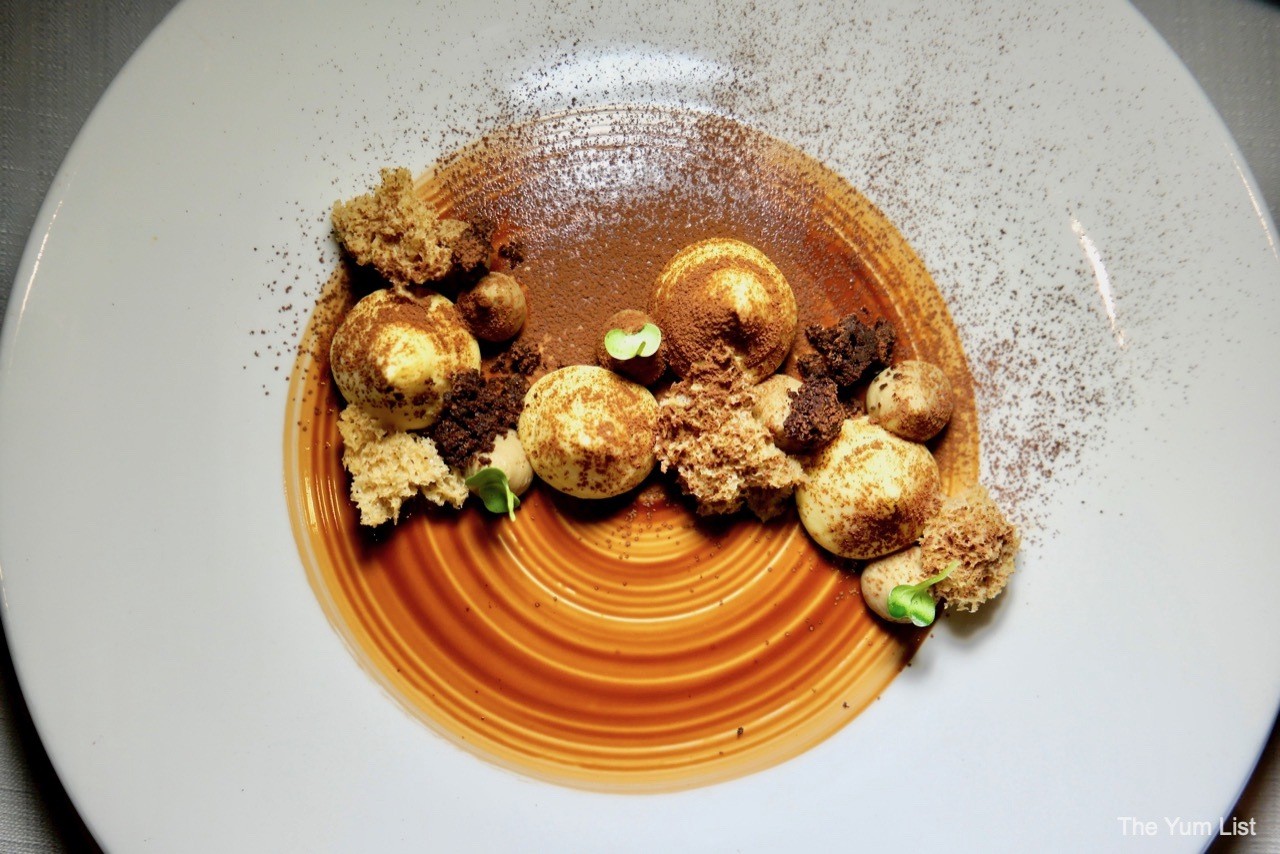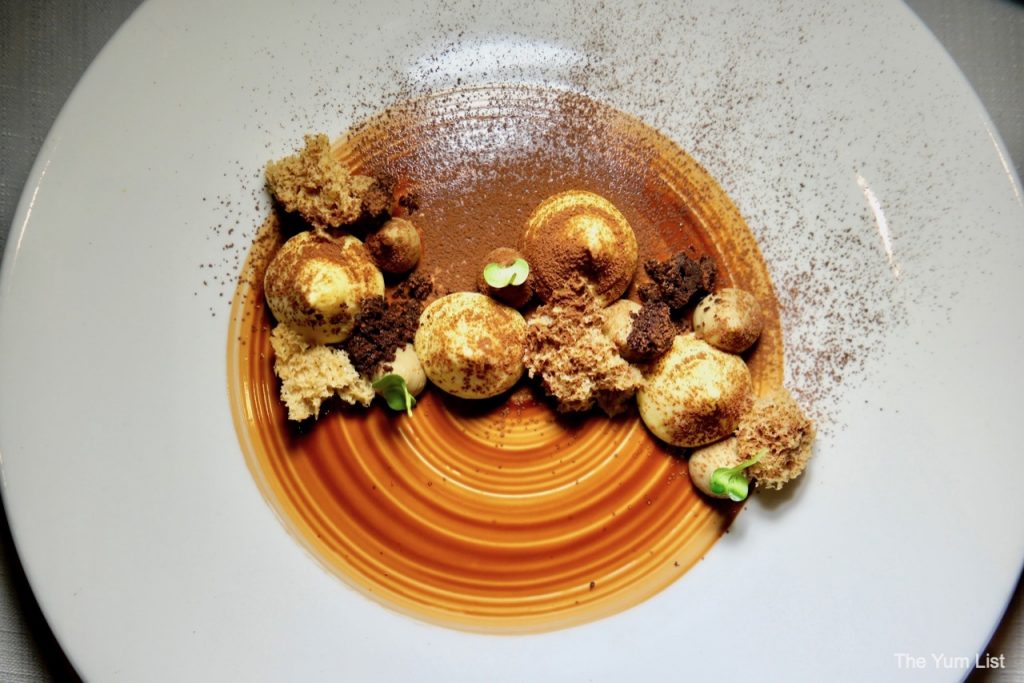 An Excellent Choice for the Ladies
In celebration of the reopening, Mandarin Grill KL has introduced Ladies Day every Wednesday throughout November. Ladies dining in a group of four will only pay for the price of two on the food bill!
Reasons to visit Mandarin Grill at Mandarin Oriental Kuala Lumpur: beautiful setting; exciting new menu incorporating local ingredients; a ladies' day deal not to be missed.
Mandarin Grill at Mandarin Oriental Kuala Lumpur
Kuala Lumpur City Centre, 50088 Kuala Lumpur, Malaysia
+6 03-2330 8798
[email protected]
www.facebook.com/MOHKL
Mandarin Grill Opening Hours
Wednesday to Saturday
Lunch: 12-2pm
Dinner: 6– 10:30pm
Find more restaurants for special occasions here, and stay up-to-date on KL's food and beverage scene here and here.