The Lankan Crabs: Lip-Smacking Good
Words: T.Jay
Photos: Rich Callahan
A recent trip to The Lankan Crabs left my taste buds tantalized, providing lip-smackingly good food memories to last a lifetime. My experience with Sri Lankan food, while limited, has been great. But it made me think, why aren't more people talking about Sri Lankan food?
I will speculate and say it is cultural. The island nation is a land of home cooks. Unlike neighbouring countries in South East Asia, eating out is not the norm. Whatever the answer might be, we can talk about the food at The Lankan Crabs.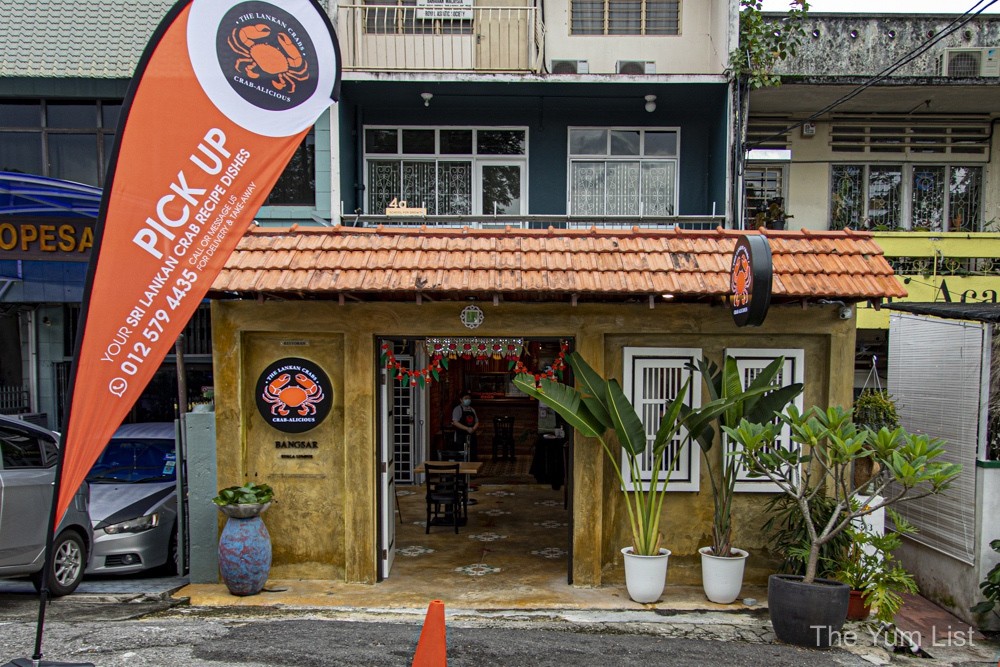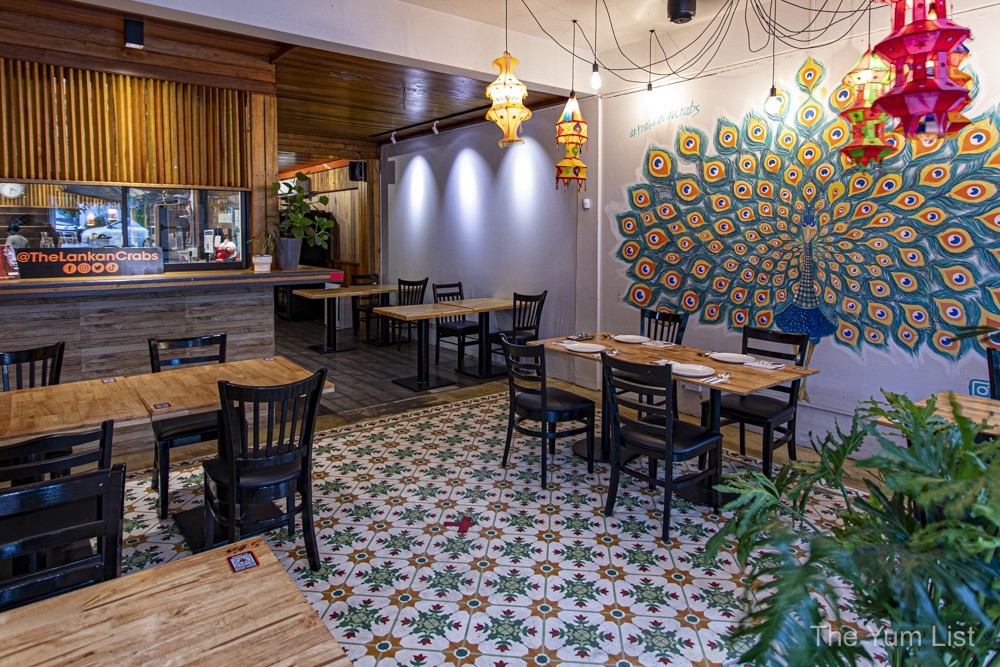 The Lankan Crabs Menu
Seafood
Fish Cutlets (RM15) are comfort food found everywhere in Sri Lanka. Shredded shark meat, potatoes and spices are balled up, battered, crumbed and fried golden.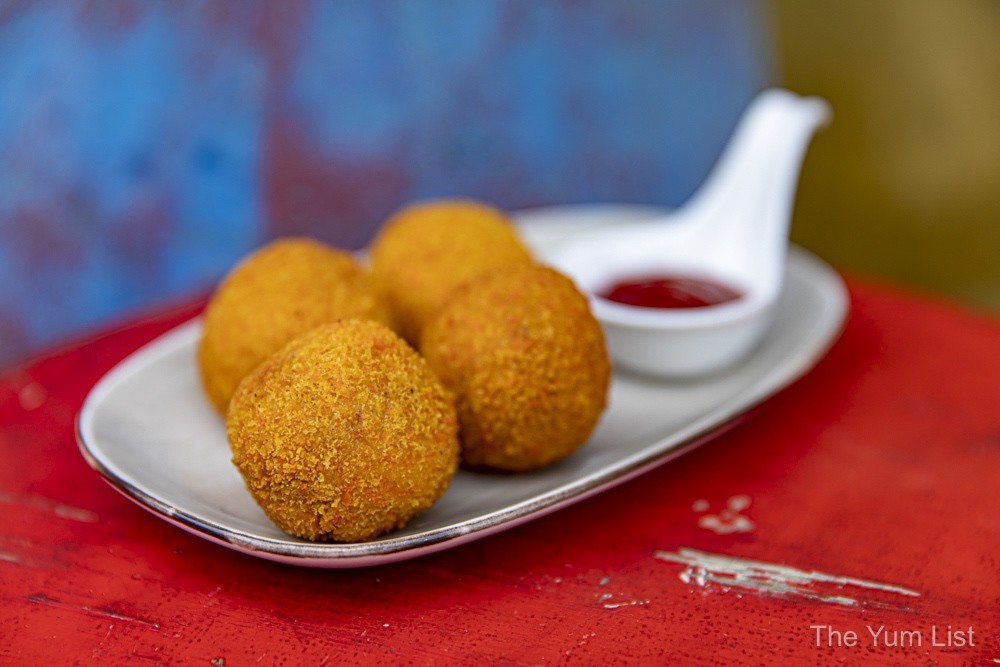 The mud crabs served at The Lankan Crab are fresh. An order consists of two medium-sized crabs. Each weighing between 400 – 500g. An XXL order is two crabs weighing between 650 – 700g each. An interesting thing here is all the crabs are male, except during the full moon! Then female crabs are available upon request filled to their meatiest potential and full of roe.
Negombo Crab (RM120) is a Sinhalese preparation, paying homage to the fishing village on the west side of the island. It is a light untoasted curry, allowing the sweetness of the mud crabs to shine through. I tasted turmeric, coriander, fennel, cumin and coconut milk. This was Mon's favourite.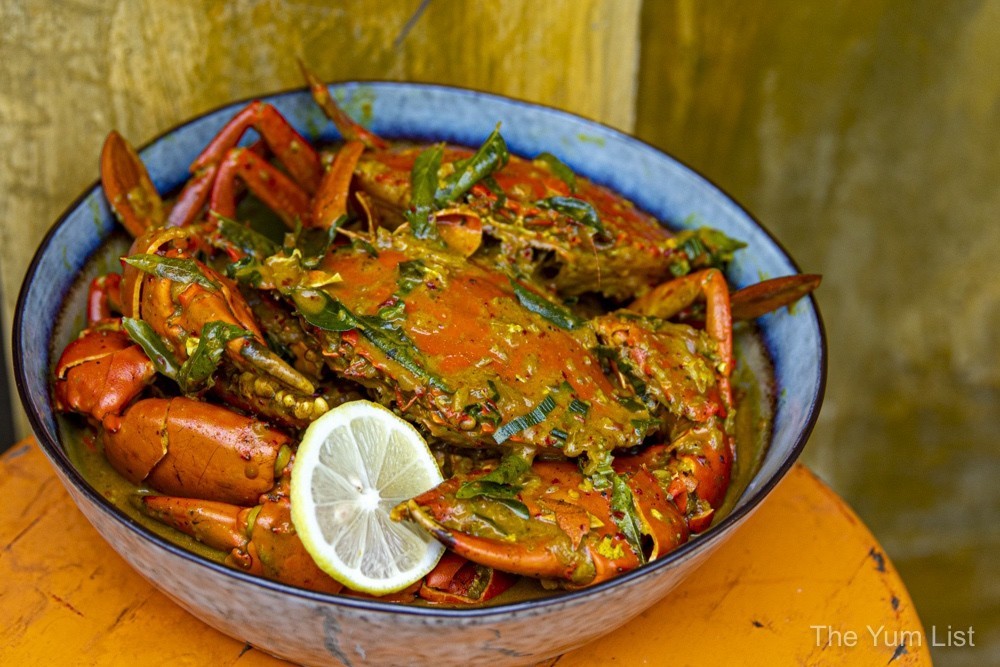 The Garlic Butter Crab (RM150) is an idyllic pairing of East meets West. The simple preparation of melted French President butter and garlic reminded me of eating Dungeness crab in San Francisco. Crab is so delicate and rich that I really believe less is more. This is certainly more.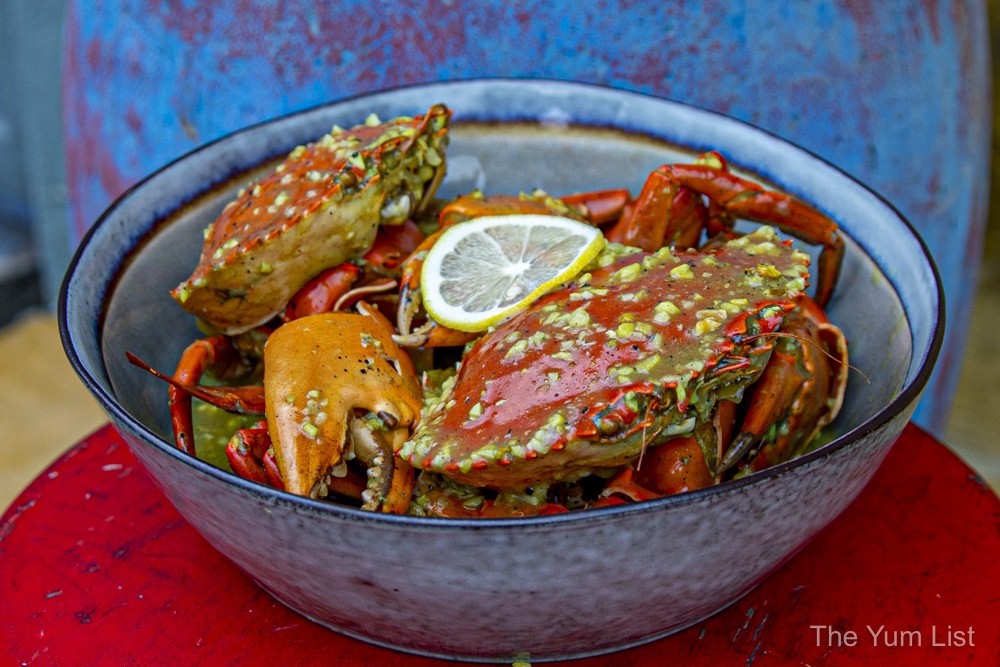 The deep, fire-red sauce of the Jaffna Prawns 300-320g (RM42) is a Tamil recipe hailing from the North Province of Sri Lanka. Jaffna spice (a toasted curry blend), coconut and tamarind make the large prawns sing. They were moist and succulent.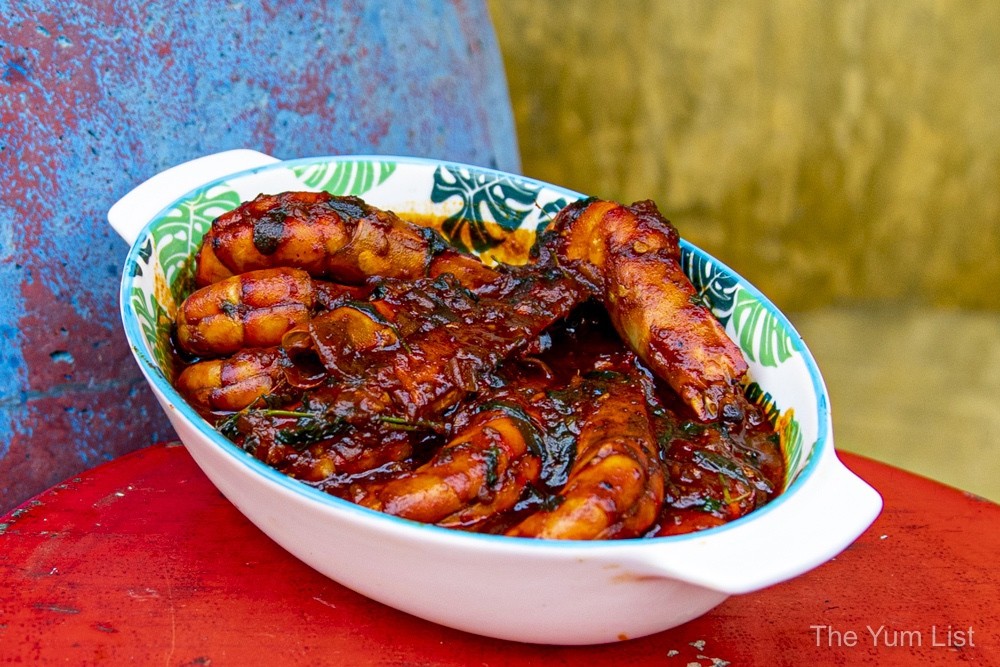 Meat
Mutton Bone Marrow Varuval (RM50) is another beautifully executed Tamil plate. The portion is large and in charge. In the past, I have seen the Indian version made with just the bones, focusing on the marrow. These were full shanks. The meat was braised for hours until tender and then fried with ginger and garlic paste, making a robust and deeply flavoured dry curry. The bone marrow was equally good but now had to share the stage.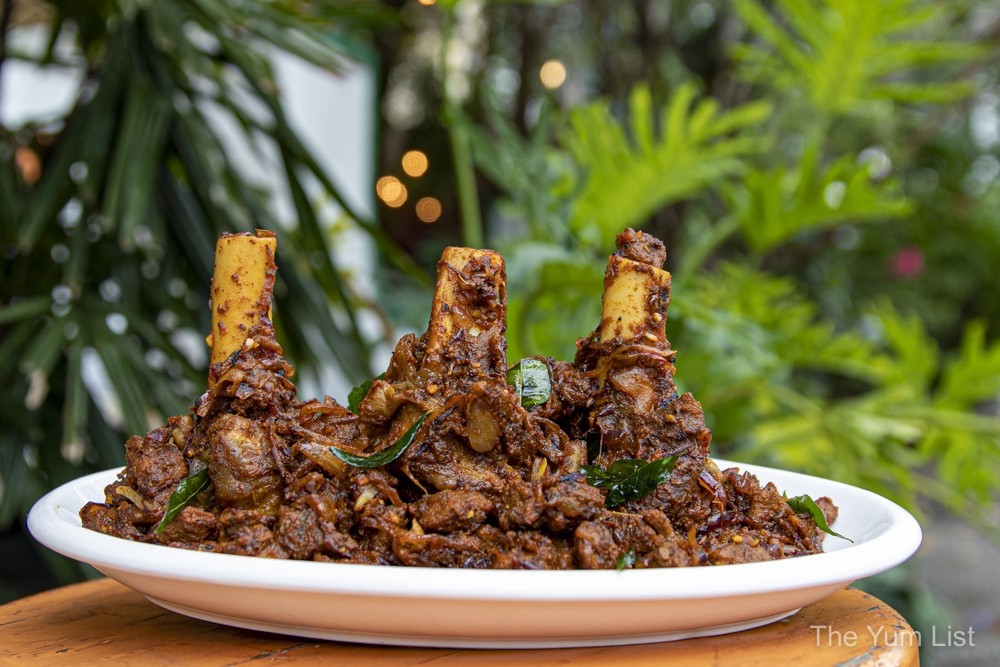 Please, don't get me wrong with the next statement as the crabs are among the best in Malaysia, but I come from a landlocked city. I grew up eating meat. So, the Paal Poriyal (RM42) was my favourite item of the day. It was also the spiciest. Mutton cubes are sauteed with onion, ginger, green chillies, garlic and curry leaves. Seasoned with the fiery roasted Jaffna spice until dry before it is hit with a splash of lime juice to brighten it up. The texture was somewhere between a meat floss and a jerky. It was wow!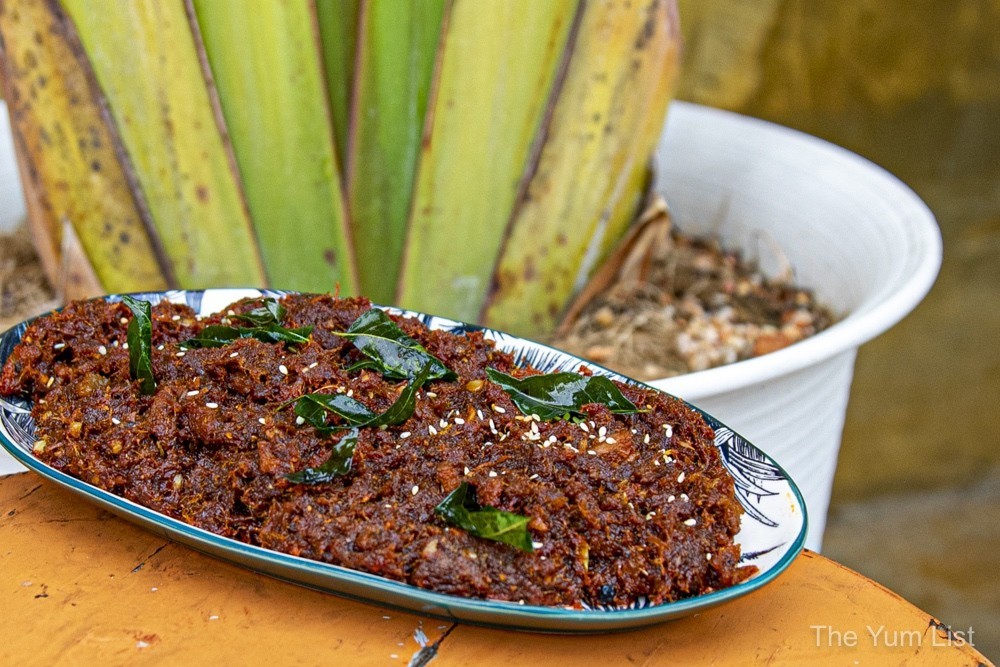 The Chicken Biryani (RM45) was the most generous biryani I have eaten in KL. The plentiful portion of chicken and cashews outdoes everything else I have tried in the city. The lovely long grains of rice are covered completely by the lavish amount of protein.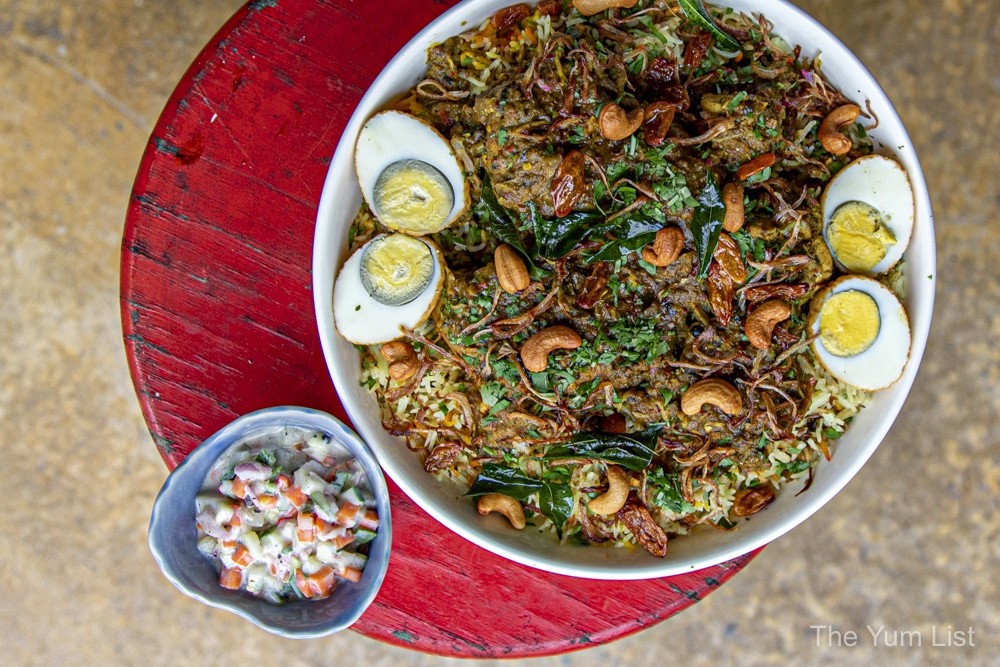 Introduced to Sri Lanka by the Dutch Bhurger people, Lamprais (RM35) means packet of food. The cultural mash-up over time produced this unique dish of mutton curry, dry chicken curry, brinjal moju, potatoes, fish cutlet, sinni sambol wrapped and steamed in banana leaf. There is a lot of flavour going on here and everything just melts into the rice. The dish is rich. I can only eat a small bit of this at a time.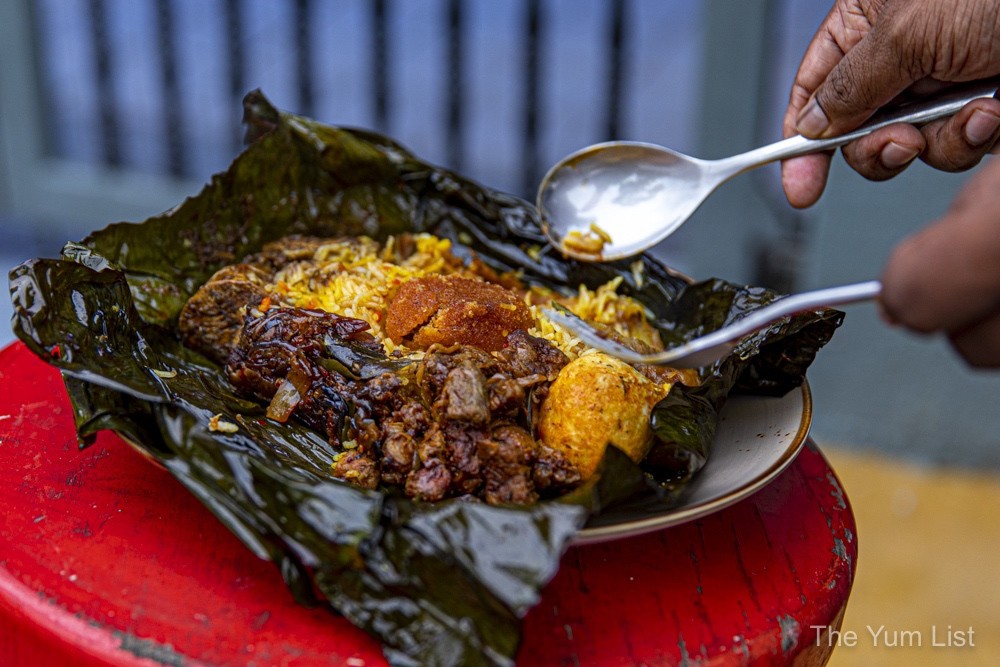 Sambol
No visit to a Sri Lankan restaurant would be complete without a variety of sambols to add oomph at will. Sinni Sambol (RM5) is a caramelized onion chutney. As the word "sinni" suggests, it is sweet. The rollercoaster on the tastebuds is sweet, then sour with a hint of spice. Pol Sambol (RM5) is a vibrant red-orange. Grated coconut, shallots, crushed dried chillies and a touch of lime and salt make this a mild and delicious chutney. Lastly, Katta Sambol (RM5) is a kind slap in the face. The spiciest of the three sambols is made from grated Dutch onions, dried red chillies (including the seeds, hence the spice) salt and lime juice. The mixture of the onion and lime juice creates a jolt to the tongue. Rich and I kept spooning back in for more of this one, while gentler Mon had repeated scoops of the coconut recipe.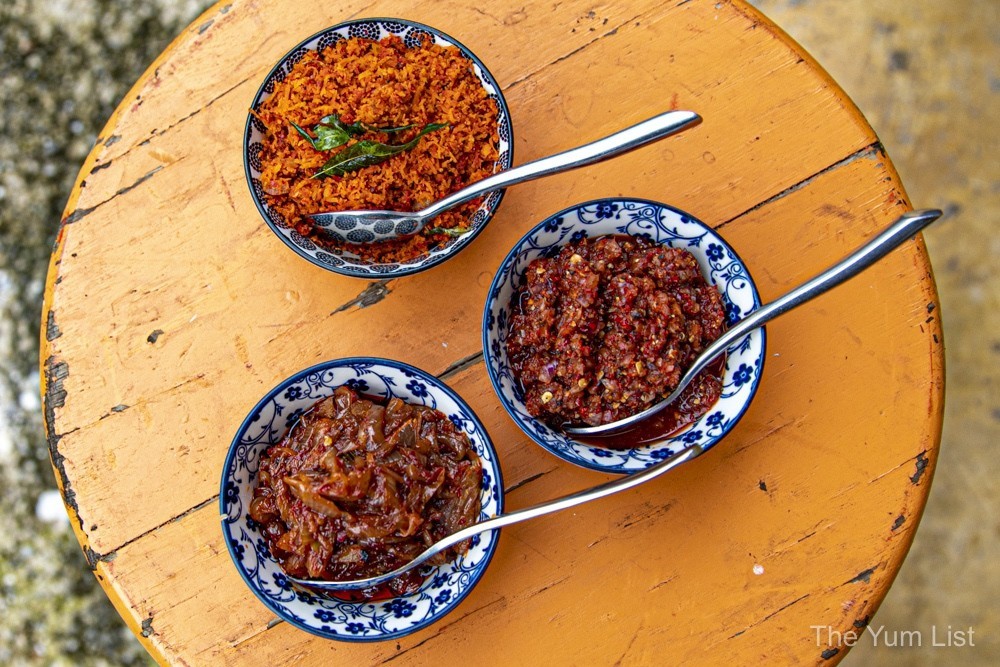 Dessert
A duo of appams concluded our meal. Egg Appam (RM5.50) is a lacy thin pancake made from fermented rice flour with a steamed egg in the centre. I like this one because of the long fermentation time of the batter. I find the sour then sweet notes most delectable. Paal Appam with Brown Sugar (RM5.00) is a slightly sweeter appam and both Mon and Rich's pick. The caramelization of the sugar adds a little depth without being overwhelmingly sweet.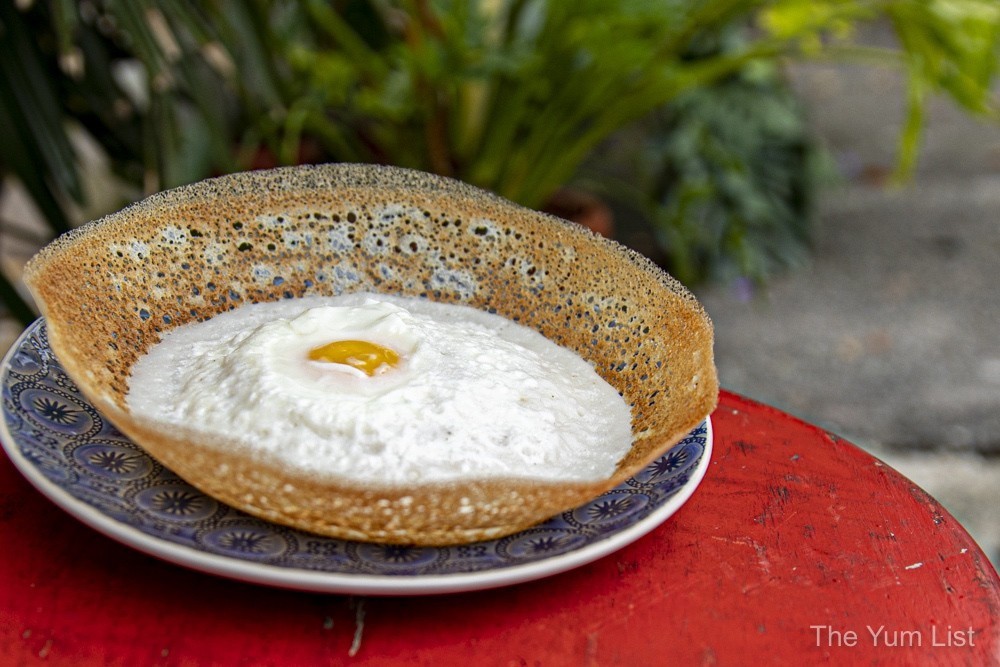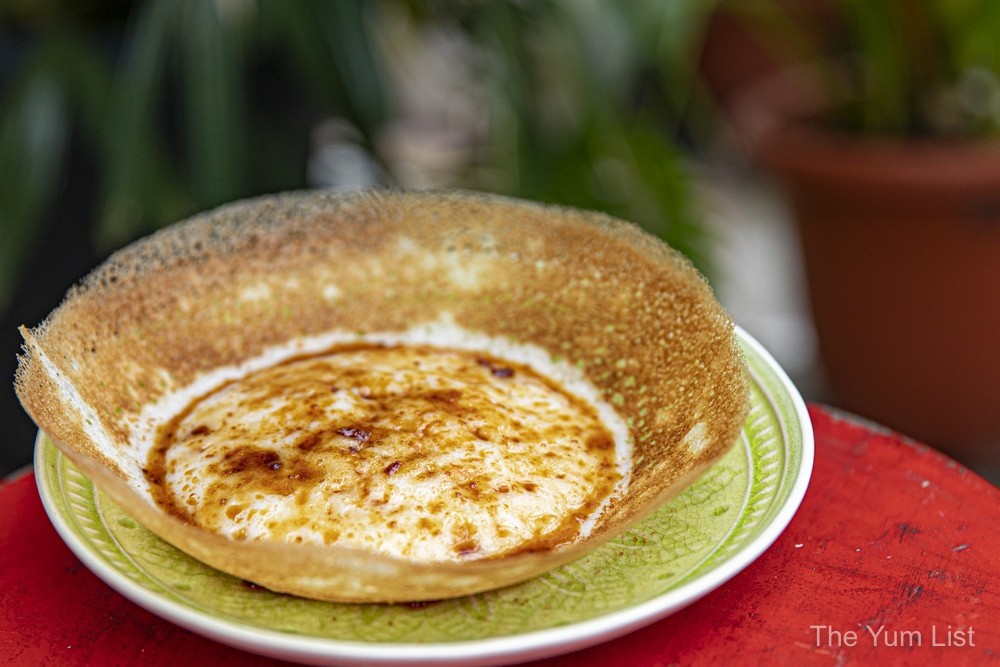 Sri Lankan Beer
I love pairing beer with spicy food. If you are indulging in Sri Lankan delicacies, it seems most appropriate to drink a cold sudsy beverage from that country as well. Lion Beer, from Sri Lanka, produces three varieties. I am proud to say we had them all.
The Lion Strong (8.8%ABV) is an amber lager beer, which is a bit unusual for a strong (ales are easier to produce.) For the uninitiated, one might be surprised that it is slightly sweet. Despite the high alcohol content, it goes down all too smoothly and is certainly a nice contrast to the food.
Lion Lager (4.8%ABV) is a true-blue lager, having minimal hops. It is crisp-tasting and mildly sweet with a quick fruit finish. This is another classic pairing for heavily spiced food. My personal preference is the Lion Strong because I appreciate the higher ABV. The Lion Lager is a high-quality beer and is certainly the safe choice for those a little less adventurous.
It was also refreshing to see Lion Stout (8.8%ABV.) It is a light-bodied stout and a beautiful black hue that comes from roasted barley. There are notes of chocolate and coffee. I would drink this near the end of the meal while eating the Paal Appam with Brown Sugar.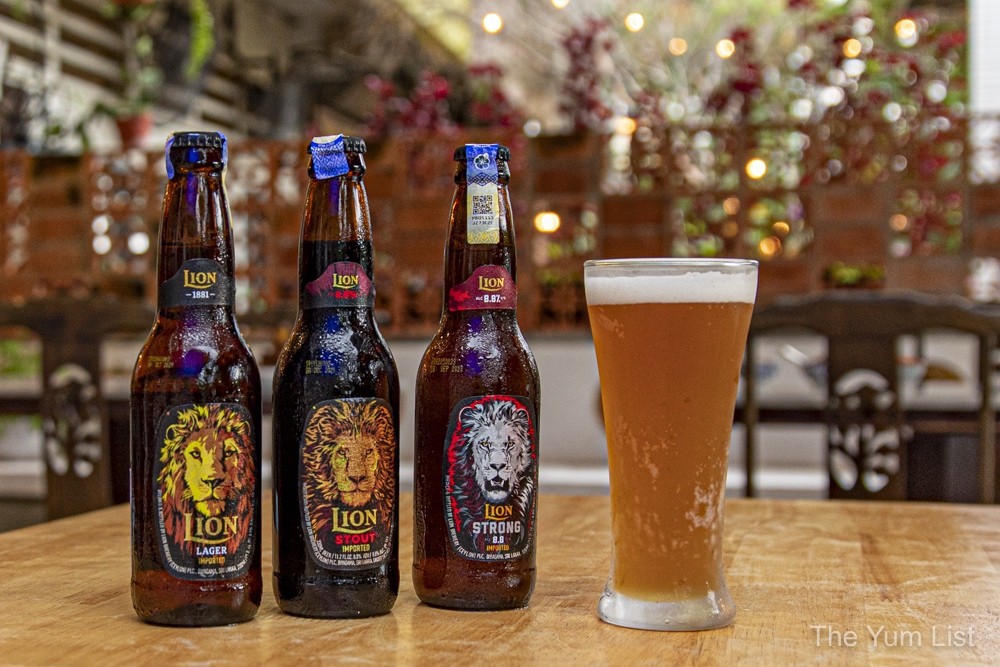 Reasons to visit The Lankan Crabs: beautiful mud crabs – Mon says you must order the Negombo; easy to reach via the LRT; value-for-money with generous portions; Sri Lankan beer is a bonus; Rich recommends the brown sugar appam, and I suggest you don't go past the Paal Poriyal.
The Lankan Crabs – Sri Lankan Crab Restaurant Bangsar
4 Jalan Kemuja, Bangsar
Kuala Lumpur 59000, Malaysia
+60 12 579 4435
[email protected]
Instagram @thelankancrabs
The Lankan Crabs Opening Hours
Daily from 11:00 am – 10:00 pm (Dine-in)
Daily from 10:00 am – 8:00 pm (Delivery and Take-away)


Find more seafood restaurants in KL here and stay up-to-date with the latest gourmet and travel recommendations for Malaysia here and here.