Find the Hat: Frank's Bar
Words: T.Jay Phots: Rich Callahan
Frank Sinatra once said, "Cock your hat, angles are attitude." Frank's Bar, a homage to old blue eyes is also a nod to the speakeasies of the Prohibition Era. A bespoke cocktail menu and the alluring classics of yesteryear, jazz, and ornate leather sofas is a time portal from the bright hallways inside Avenue K to the swing era. Just find the fedora hat and ring the bell.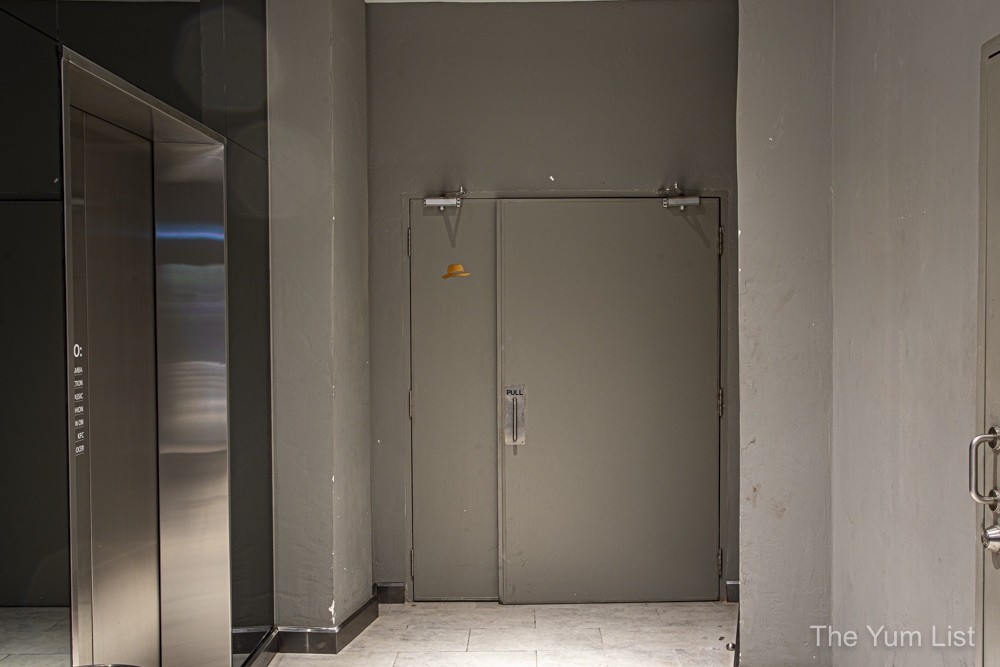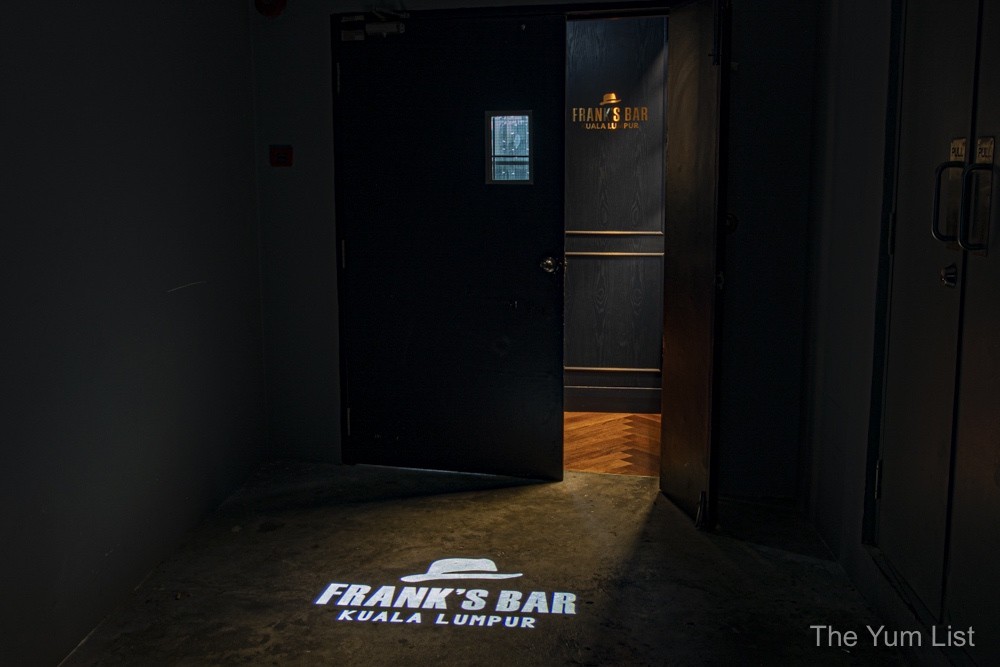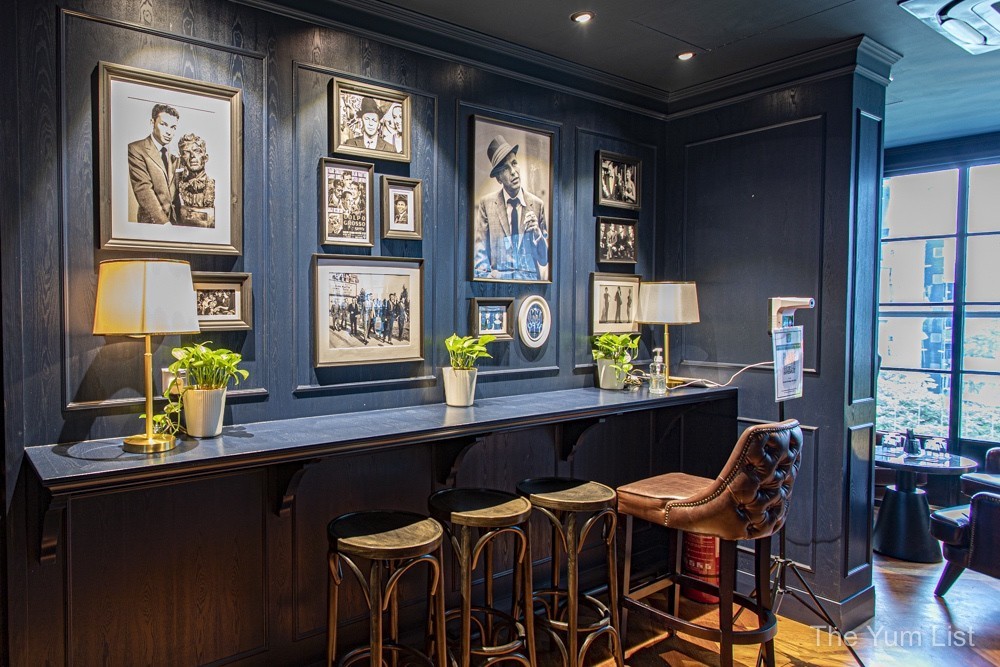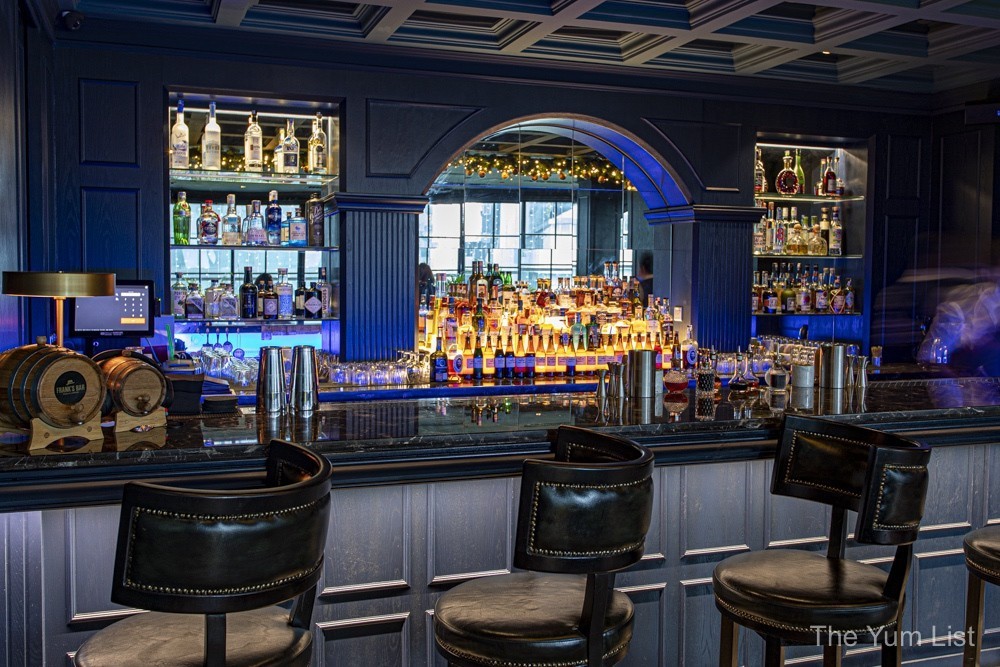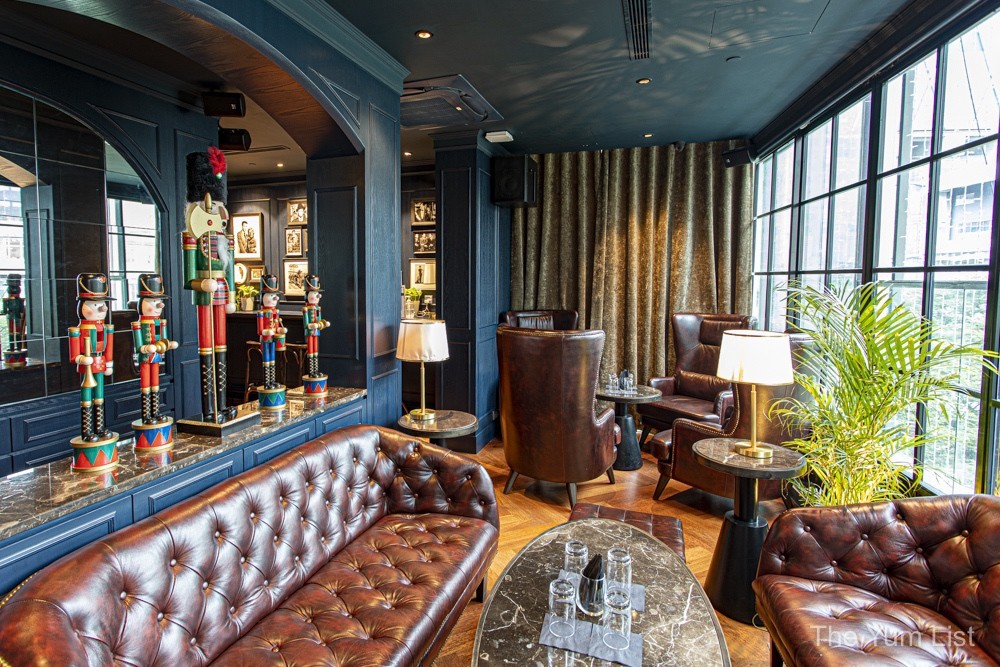 Cocktail Menu
The majority of the cocktails are priced at RM45. This is to encourage guests to order based on interest and not price. All cocktails are made with premium spirits and many house-made ingredients. Giovanni, the bar manager, tries to create a zero-waste environment. Through dehydration, fermentation and producing powders, very little reaches the refuse bin.
Floral Lah
The name of the first cocktail is a clever pun: Floral Lah. If you spend any amount of time in Malaysia, you quickly hear the lah tag at the end of sentences, no matter race or age. Then there is the sixth note sung on the Solfege scale, made famous from the classic movie, "The Sound of Music." Regardless of how one interprets the name, Florah Lah is the everyman cocktail. Tried and True Vodka, saffron-infused Mancino secco vermouth, green apple sour syrup and house-made lavender kombucha build to a crescendo of flavour. Everything is tasted separately and in harmony.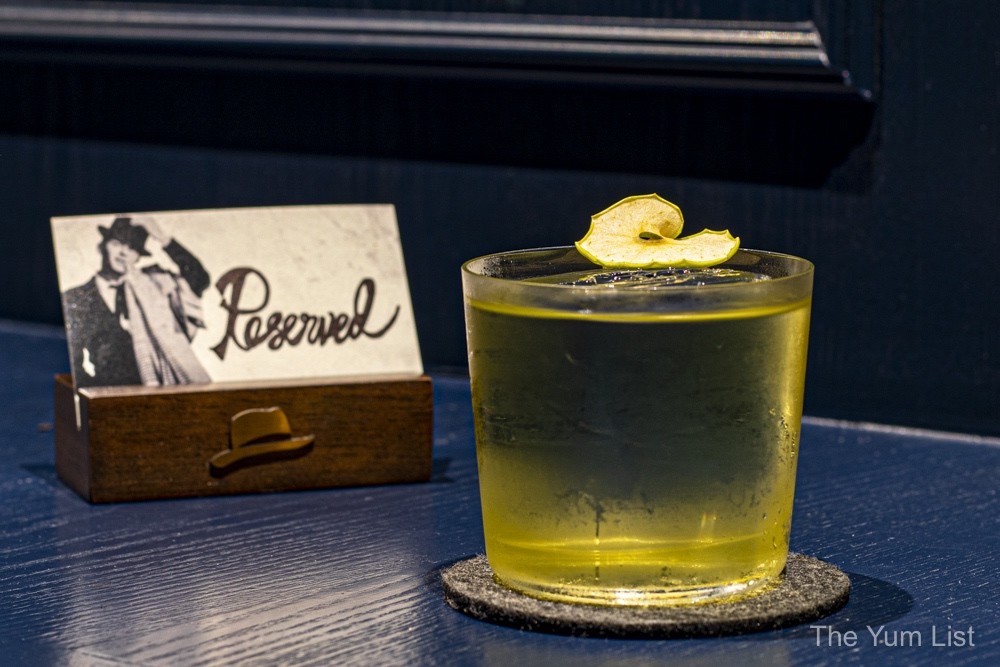 Ramen Beats
In 1965, Sinatra directed the anti-war movie, None But the Brave. It was the first collaboration film, written by both American and Japanese writers. The World War II story was told through the perspective of both Japanese and American unit commanders, while stranded on an island together. Paying homage to Japanese culture, the quirky and Instagram-worthy Ramen Beats combines Bombay Sapphire gin, Kizakura Karakuchi sake, umeshu plum liqueur and house-made sakura tea flower syrup. Japanese shiso bitters and white chocolate noodles are served in a modest bowl with chopsticks. The balance of all these ingredients results in a cocktail that is sweet, sour and floral. After eating a chocolate noodle and immediately tasting the 'broth' again, the shiso changes dimension and become more herbaceous with hints of cinnamon and mint. Both Mon and I think this is something special.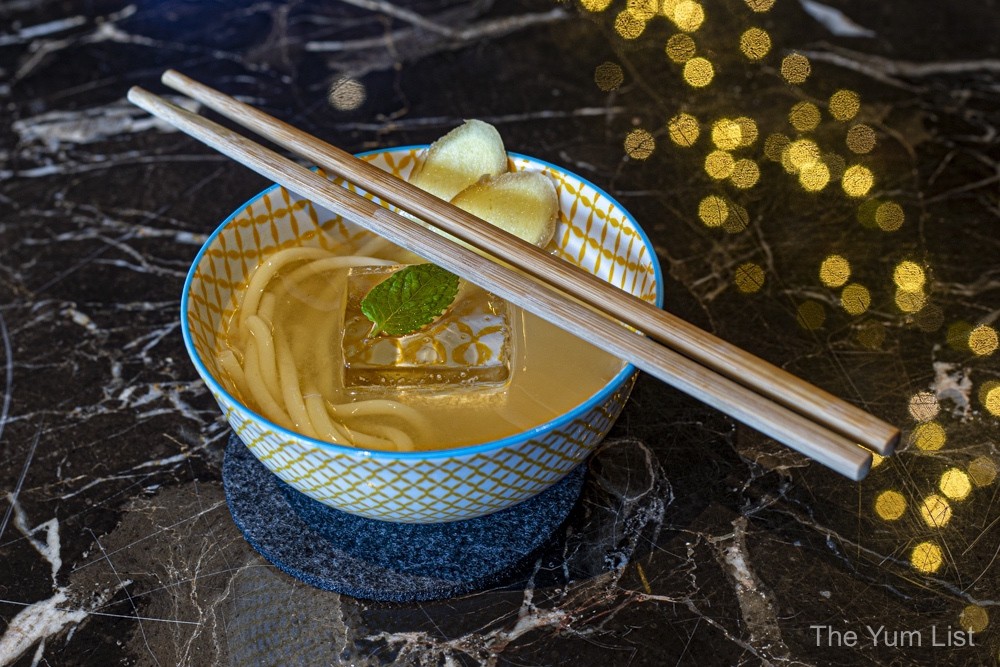 Malty Delights
Malty Delights is made from a collage of less commonly used cocktail tidbits. Bols Genever is the oldest style of gin, distilled with malt, showcasing a slightly sweeter taste. Beer Farm I.P.A., from Australia, is an American style India Pale Ale that is reduced to form a bready backbone for the genever and tepache. Tepache is a typical street stall beverage in Mexico. Pineapple rinds, brown cane sugar and cinnamon are fermented for several days, creating a slightly fizzy, low alcohol beverage. Tepache is often mixed with beer. So, the Malty Delights comes full circle garnished with a thin strip of crouton. The nose is fruity, sour and malty or perhaps it is better described as liquid bread.
Malty Delights made me start singing in my head, "the words will never show, the you I've come to know," from the song If by Bread. The mind does wander when drinking excellent cocktails. But this is about Frank. So, through six degrees of separation, one of the singers of Bread, Jimmy Griffin, had a role in the aforementioned movie, None But the Brave.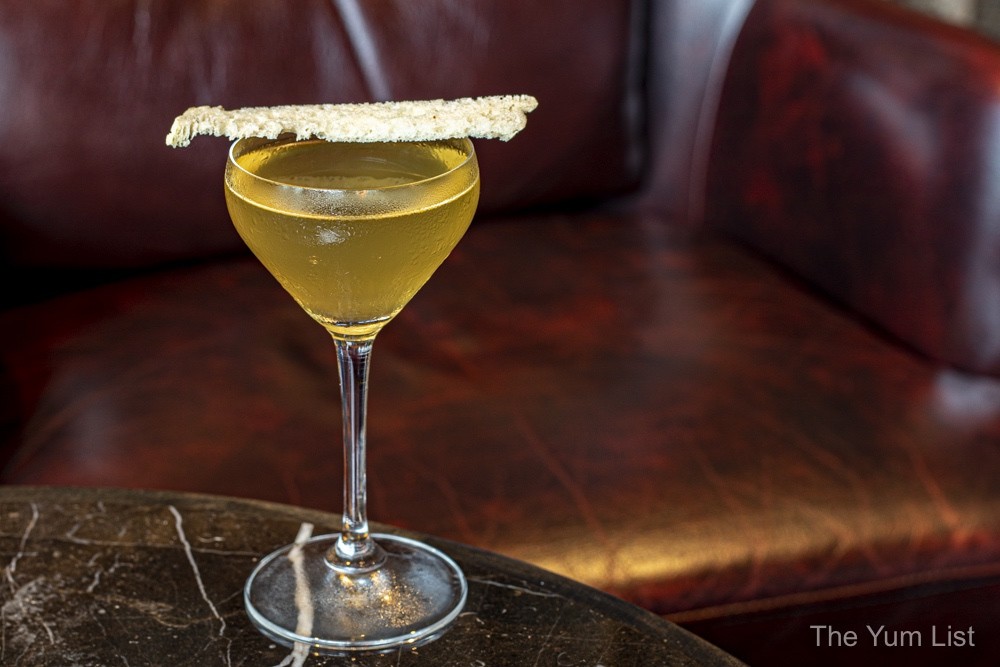 Mash-up Classic
Bitter, sour and milky are not the usual descriptors that come to mind for a Negroni. Taking a detour from the original, however, is how the Mash-up Classic came about. Pandan-infused Diplomatico Planas, Mancino Rosso Amaranto vermouth, Campari, lemon juice, simple syrup and coddled milk are clarified creating a clear liquid. The milk provides a silky feeling on the tongue and lips more than it imparts a taste. The rum and pandan soften the Campari and add a little zing to the finish. Is Negroni? Is not Negroni? Don't complicate things, it is delicious.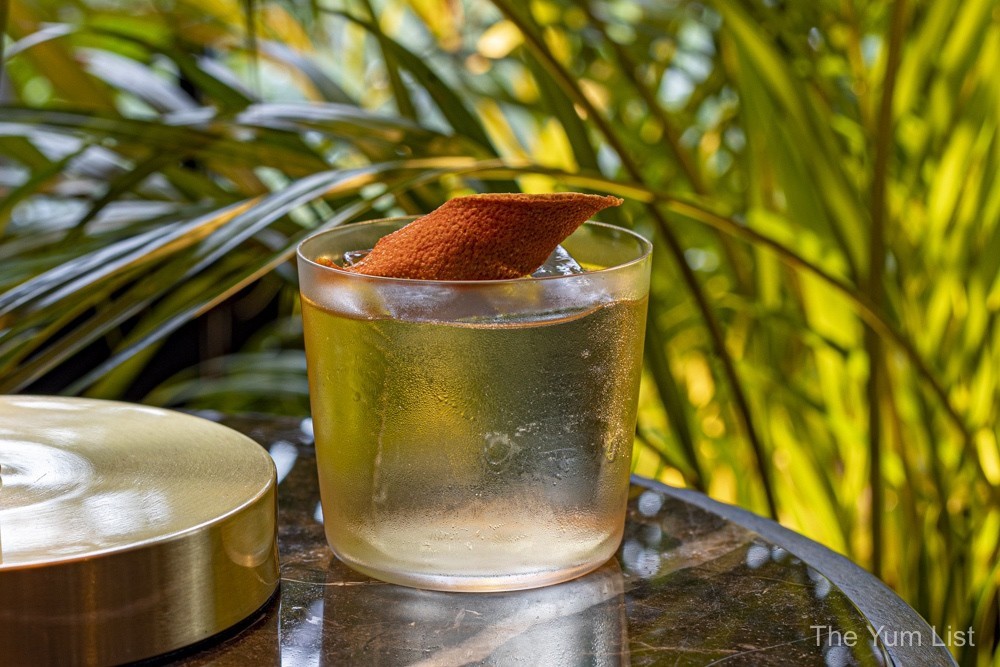 Artist's Mind
The flavour profile of the Artist's Mind is bolder, moving towards the put-hair-on-your-chest category. It is herbaceous, sour, smoky and spiced. It is my preferred cocktail style. Dewar's 12-year-old whisky, Montenegro amaro, ginger and lapsang syrup, lemon juice and a smoke bubble are served in a figurine glass of a person deep in thought. A bulbous bubble of smoke covers the drink, making it impossible to sip until you literally blow the mind of the artist, releasing a miniature cloud of smoke. The drink is well balanced and a little theatrical. Instagrammers will love this, but we'd order it again even without the theatrics.
P.B.J.
The first time I drove across the U.S. solo, I was eighteen. I only could afford to eat peanut butter and jelly sandwiches. Coincidentally, I listened to a lot of Frank Sinatra on that drive. Laird's applejack, China China (a French liqueur made of macerated bitter and sweet orange peels,) strawberry jam, peanut butter, lemon, pink grapefruit and apple cider recreated that memory for me. P.B.J. is liquid magic.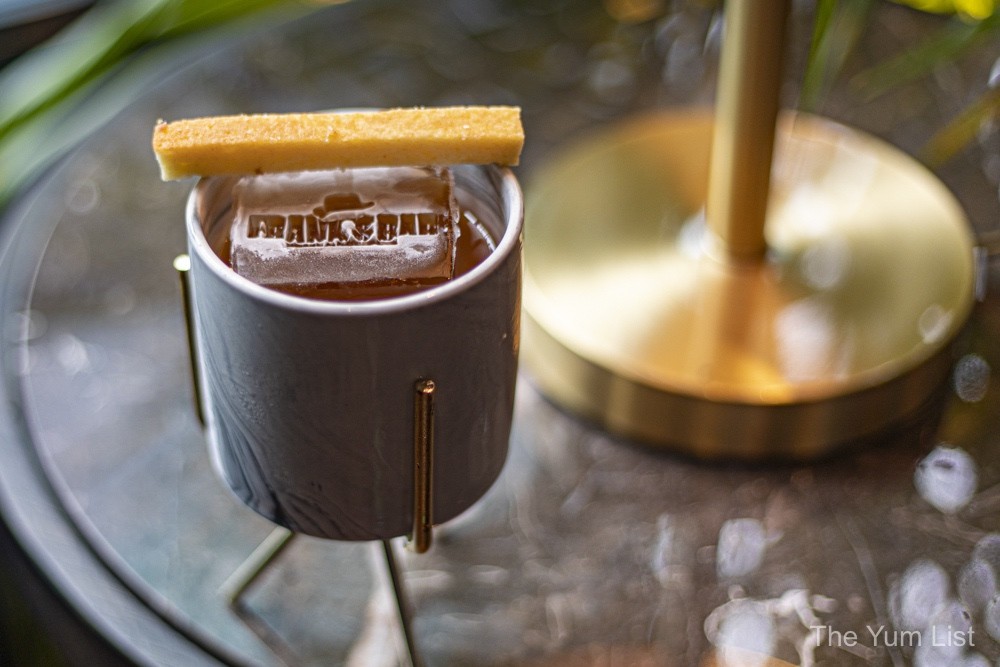 Drowned in Sound
Drowned in Sound (RM60) is a cadenza of flavours and notes born from an American oak barrel-aged blend of Michter's bourbon and rye whiskey that wears headphones four hours a day. Four hours of Frank Sinatra. What may sound like a gimmick is based on the science of Dr Masaru Emoto and the effect vibration and energy has on water. When compared side by side, everything from the final colour, taste and smell of the sonic-aged versus non-aged cocktail is dramatically different. This modern-day Boulevardier is composed of Michter's bourbon and rye blend, Campari, Mancino Rosso Amaranto vermouth and orange and chocolate bitters. It is rich, oaky and bittersweet. It is the magnum opus of this collection.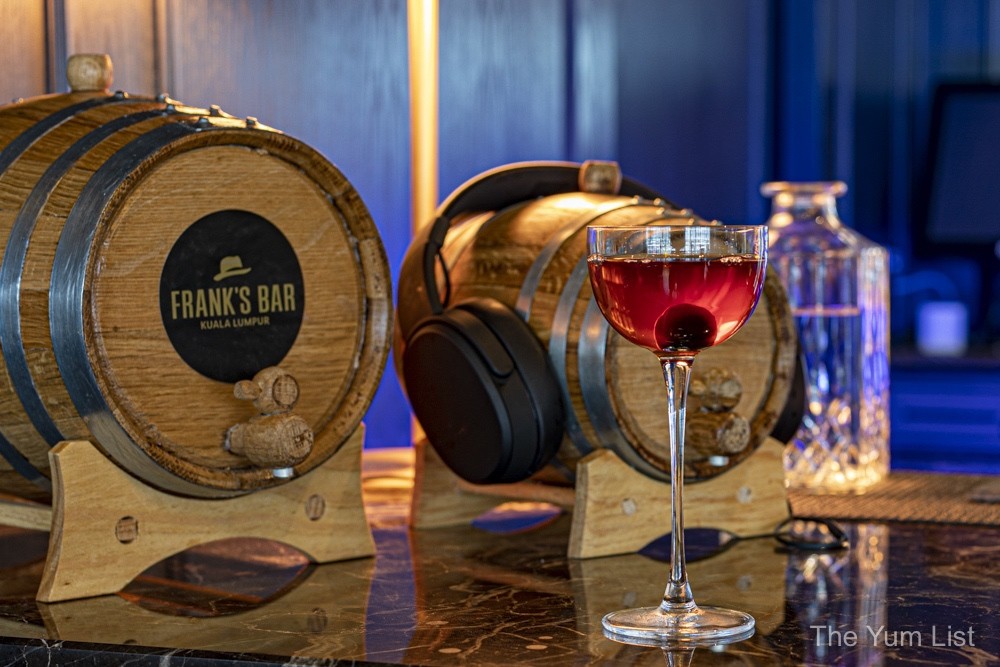 Caribbean Dream
Caribbean Dream (RM50) is a limited cocktail featured as part of a collaboration series. Dewar's Caribbean Smooth, Martini Rosso Vermouth and Dom Benedictine were barrel-aged to the allegro beats of Caribbean calypso music. A bottle is archived for the visiting bartender, Jonas Ax, to return and enjoy their aged cocktail on the house.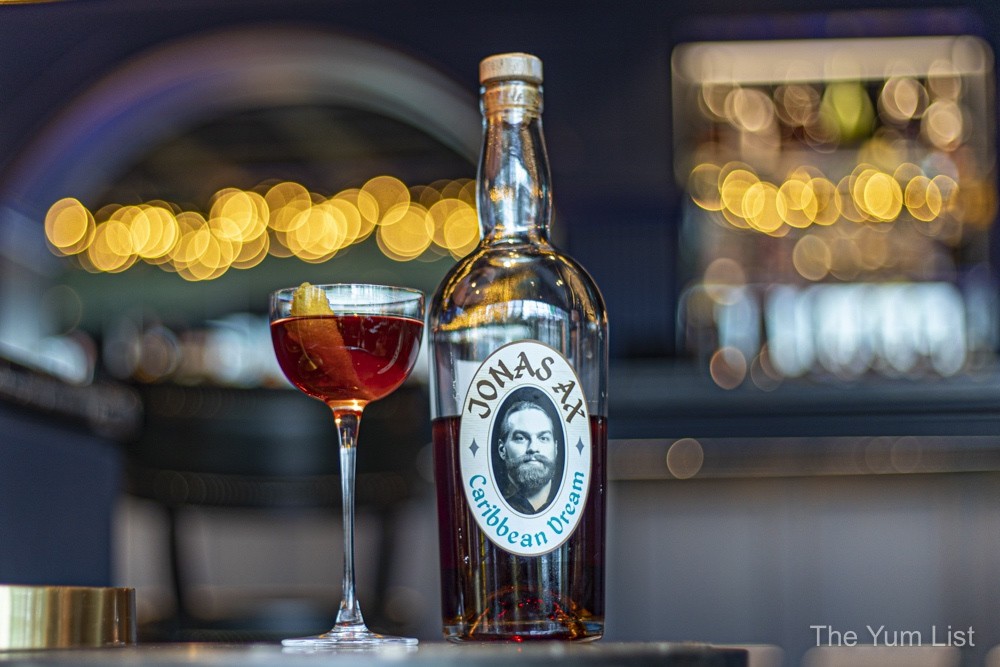 The Classics
In addition to the bespoke menu, the team at Frank's bar make a darn good classic. Mon and I tested their skill with a Manhattan and a Negroni. There is nothing to hide behind in a simple mix, and this is partly why the classics seem so difficult to execute well. We both agreed these are tops.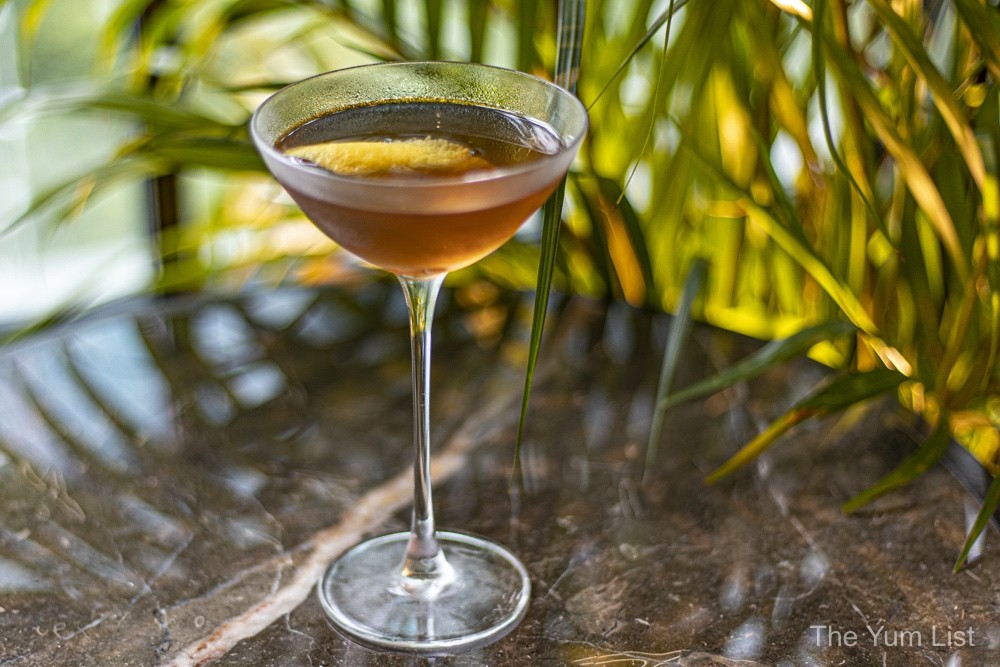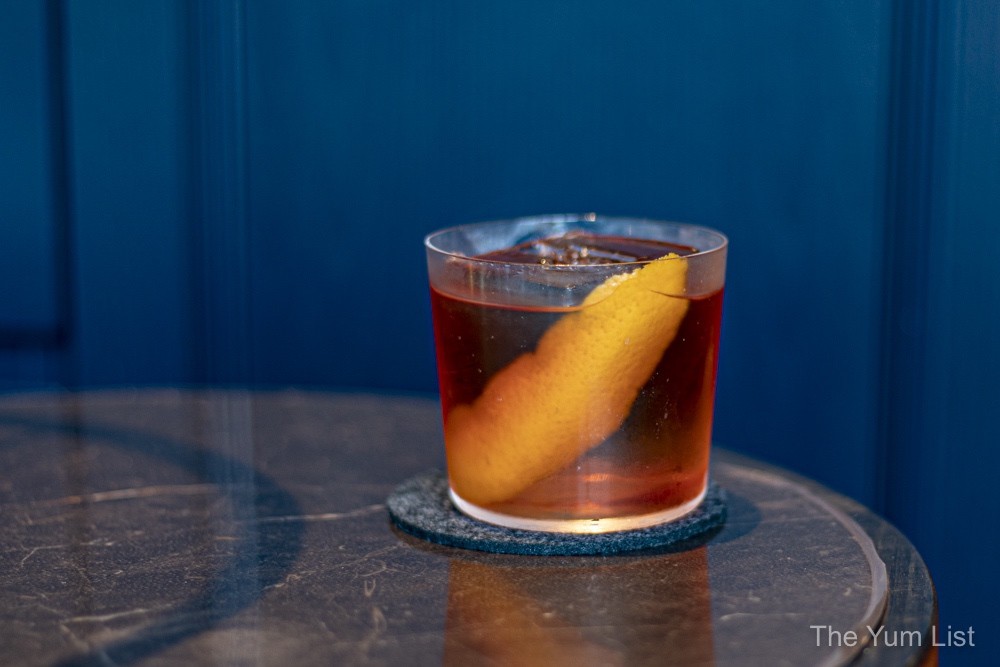 Reasons to visit Frank's Bar: the crooning of Frank Sinatra and a classy jazz vibe; heavy leather furniture and classic décor; and quite possibly the best cocktails in Kuala Lumpur.
Frank's Bar (managed by the Cinnamon Group)
Level 3, Unit #6, Avenue K (look for the elevators closest to Natalina Italian Kitchen or ask the team at the restaurant to show you)
No 156, Jalan Ampang
50450, Kuala Lumpur, Malaysia
+60 12 674 4860
[email protected]
www.facebook.com/franks.kualalumpur
Franks' Bar Opening Hours
Daily 4 pm – 11:45 pm
Find more KL bar recommendations here, and stay up-to-date on the latest gourmet and travel happenings around Malaysia here and here.