MCO 2.0 Self-pickup & Delivery – The Fire Grill
Monica Tindall
"It's a difficult time for everyone. But what the world needs is gentleness, kindness and solidarity. We need to show that we care for the most vulnerable in our society." This is the leading statement introducing The Fire Grill's MCO 2.0 self-pickup and delivery menu.
The team at The Fire Grill in TTDI has sure set a fine model to aspire to. Restaurants are some of the hardest hit over the pandemic. Still, founder Shankar Santhiram directs the focus away from the negative and instead invests this energy in helping others.
During MCO 2.0, the team will channel 20% of their restaurant's revenue to The Fire Grill's MCO 2.0 Meals Initiative. This project provides cooked food to Persatuan OKU Sentral and Kechara Soup Kitchen. So, when you get your take-out or deliveries from here, you are also supporting the neediest in our community.
MCO 2.0 Self-pick Up & Delivery – The Fire Grill
The MCO 2.0 self-pickup and delivery menu at The Fire Grill is an easy-to-read one-pager. Highlighted at the top are a trio of specials, followed by some comforting mains and a single dessert. It's also pleasing to see a handful of meat-free items included.
Specials
We start with Shankar's Mystery Curry Box (RM 29). With the tagline, "Think of it as South Indian omakase," we're hooked. It comes with a curry of Shankar's choice (chicken, lamb, fish or prawn), rice (steamed, ghee, tomato, cumin or biryani), a side of vegetables and pappadoms. Today the menu sees a chicken kurma and carrot capsicum poriyal with ghee rice. It's a hearty portion and is enough for two meals for me.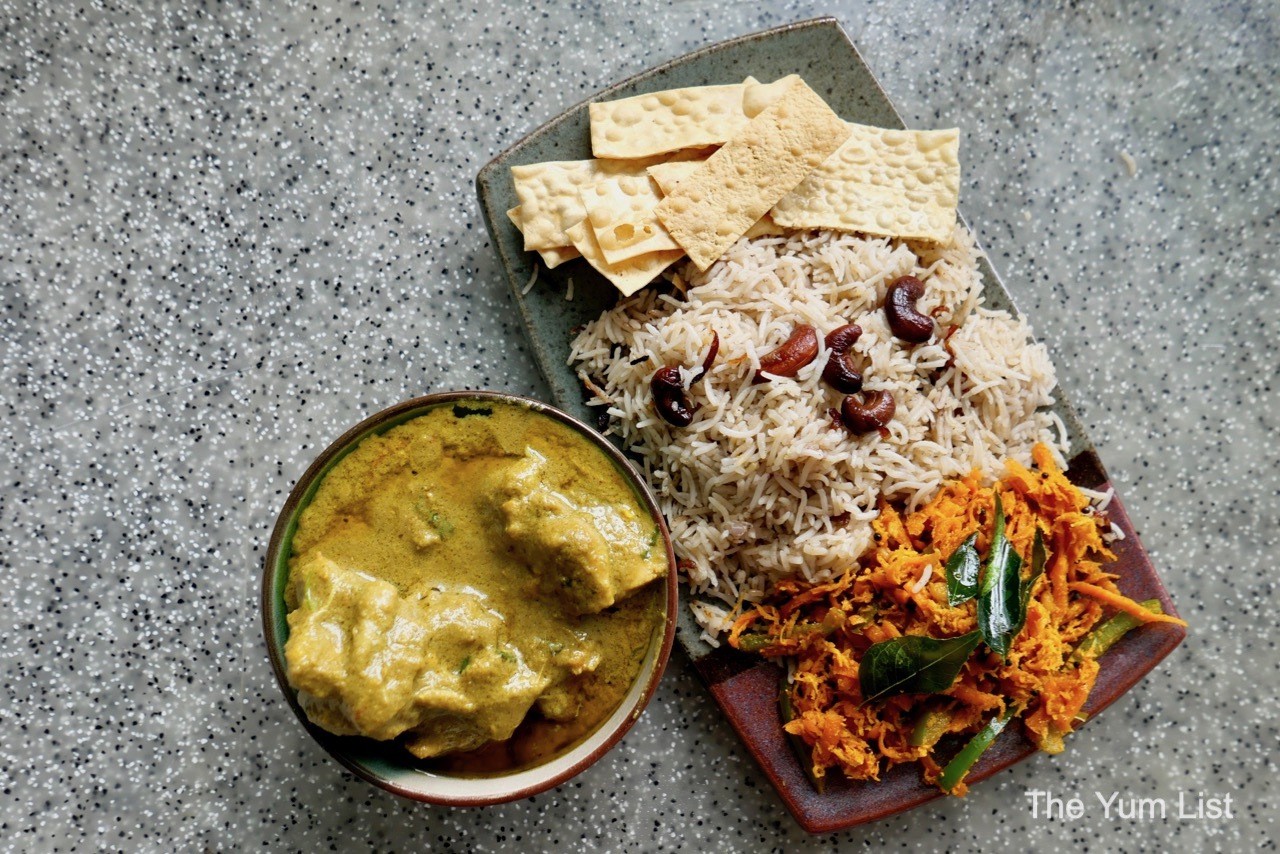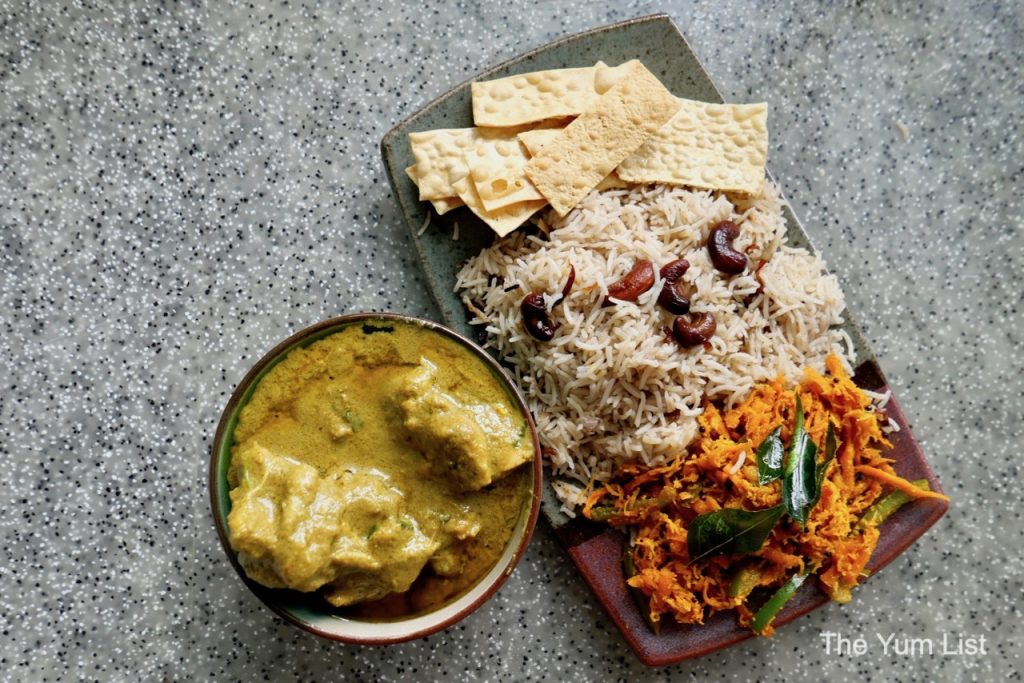 The remaining items are a mix of local and western comfort food.
Western
I am such a carb addict and think pasta is always an enticing order. So, the Mushroom Aglio Olio (RM 19) is my first pick. Al dente strands of spaghetti are covered with olive oil, garlic, chilli flakes and parsley. Again, this dish is generous in its portioning with plentiful sliced mushrooms.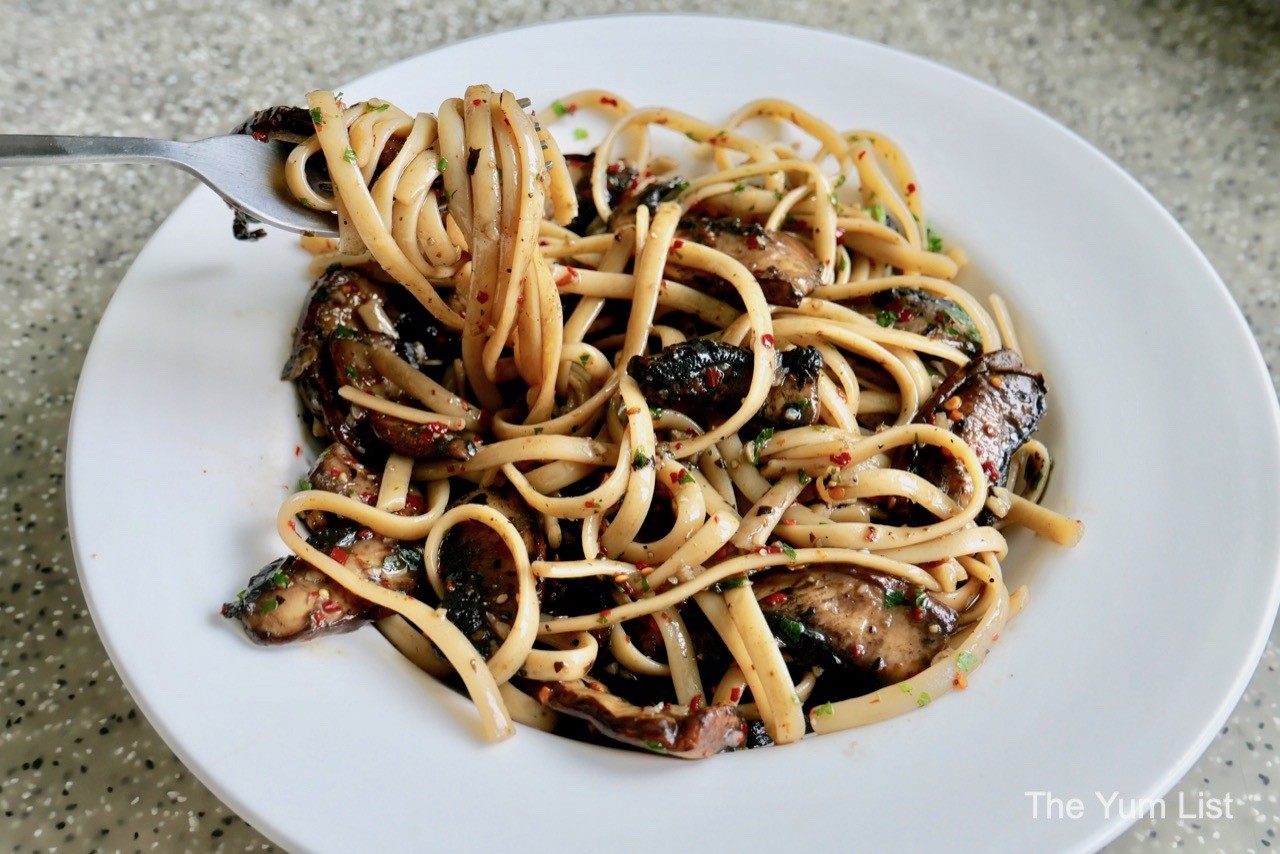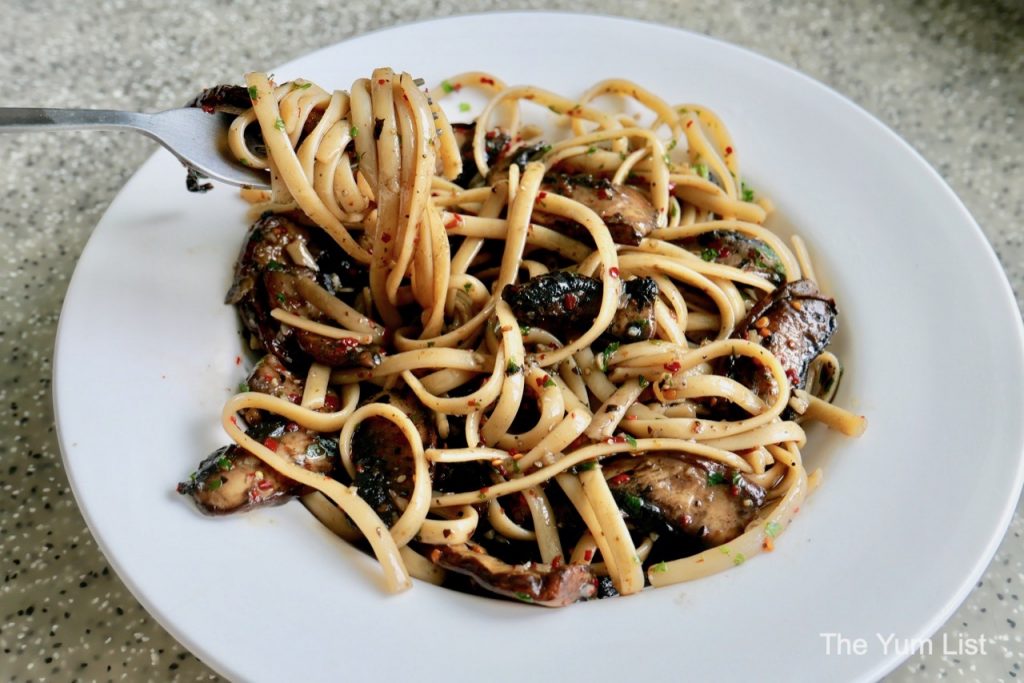 I get some greens in our line-up with the Rocket Pizza (RM 29). The thin crust is layered with portobello mushrooms, rocket, olives and cheese. Just the right thickness, the dough allows the toppings the shine.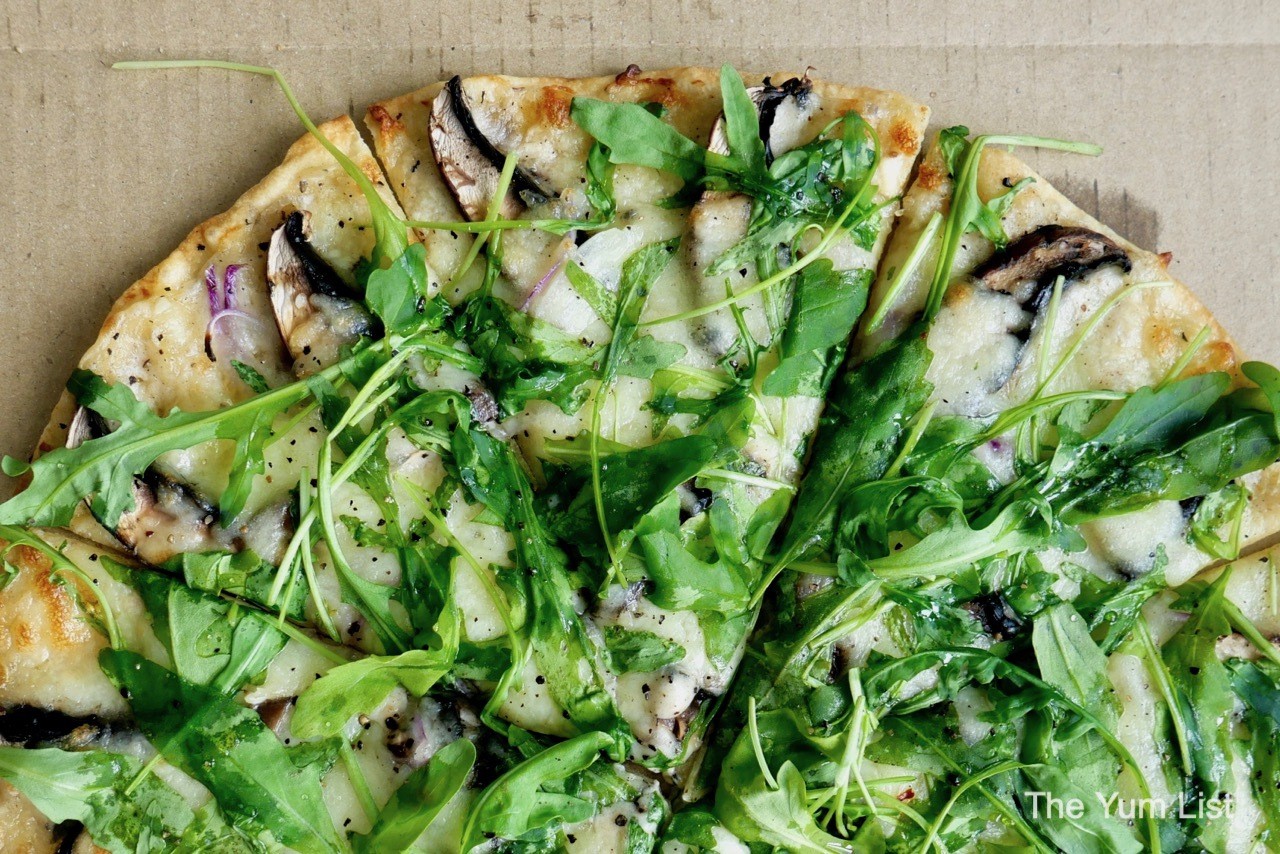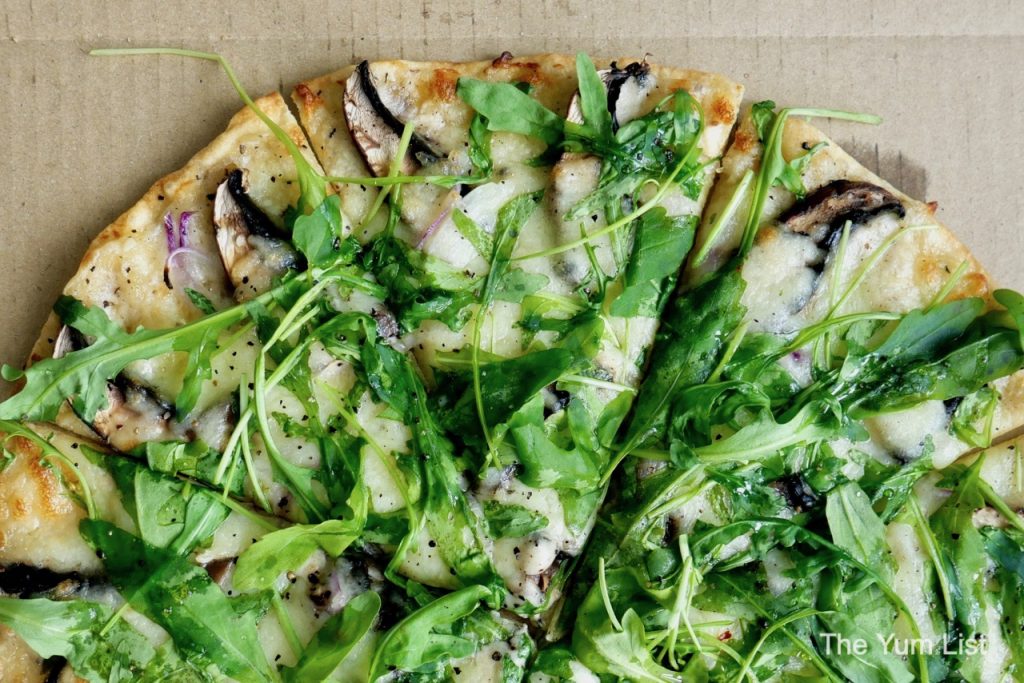 Local
Bridging the West with the East, Steak Fried Rice (RM 29) is a hearty rice dish. It's bulked up with sliced Australian ribeye, peas, carrots and an obligatory sunny-side-up egg on top.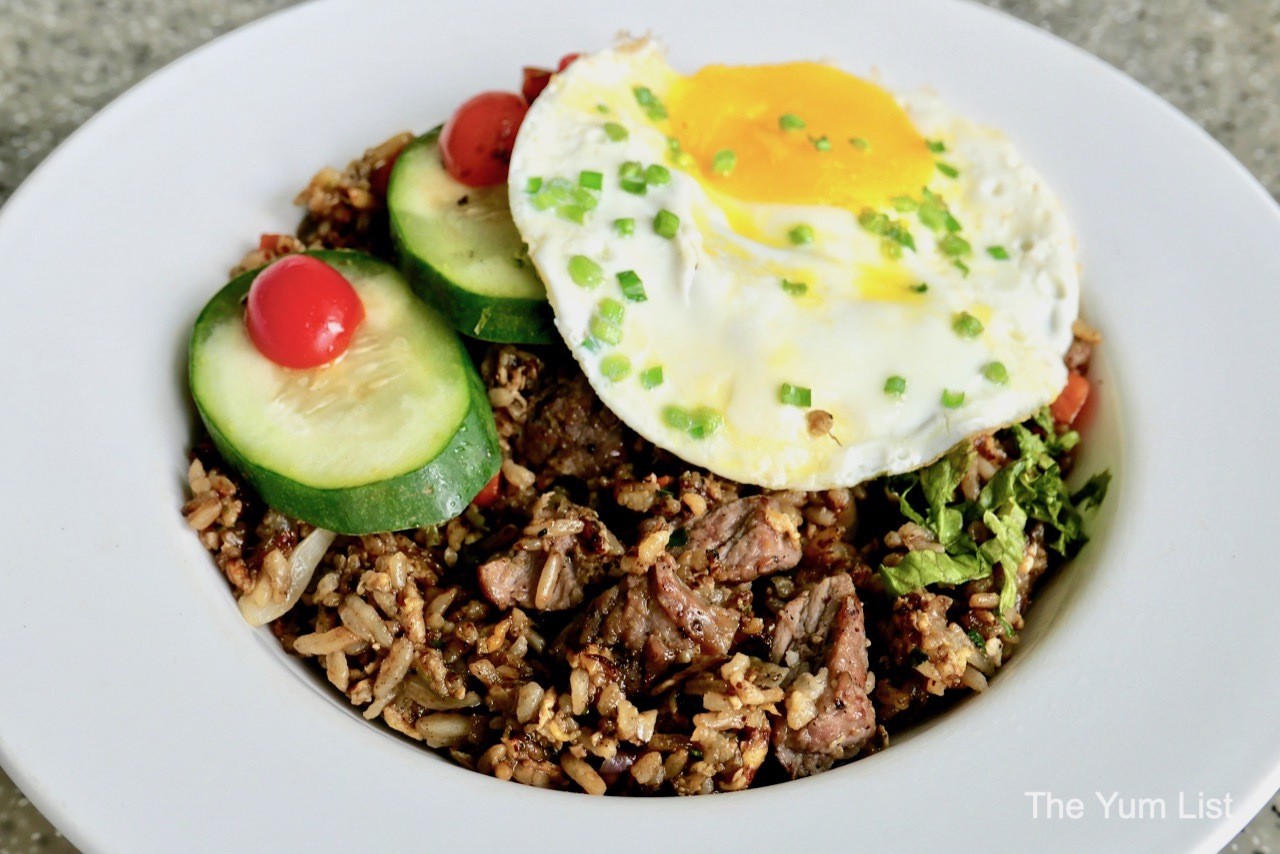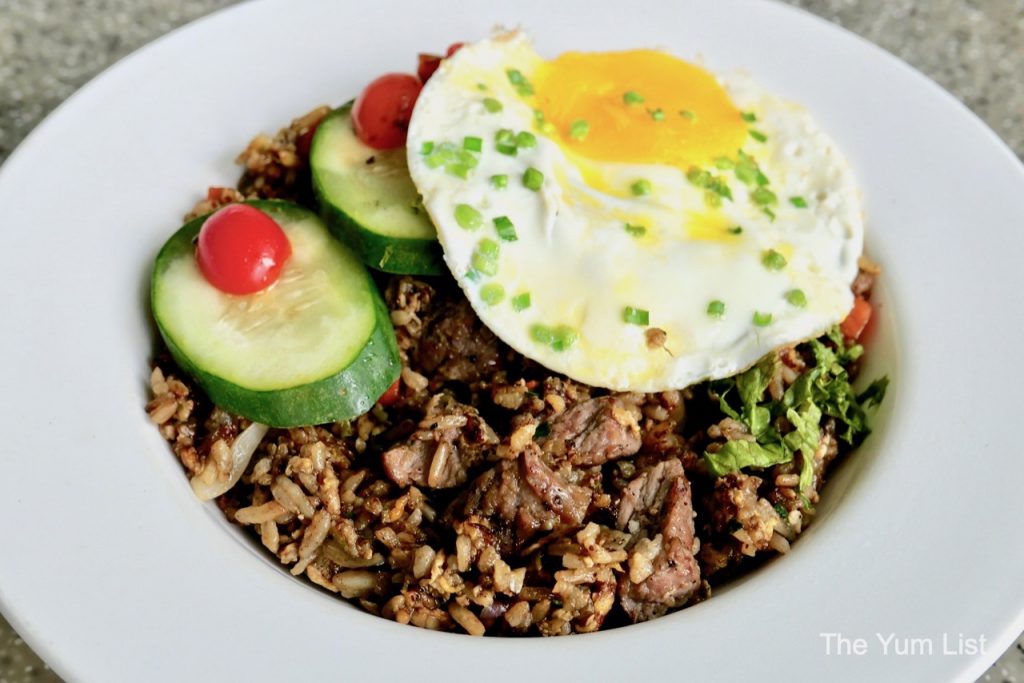 Lastly, Penang Char Koay Teow (RM 29) takes us on a little walk down memory lane when we were free to travel without worry. The Fire Grill's version is packed with prawns, beansprouts, chives and egg, and sports great aromas from the wok.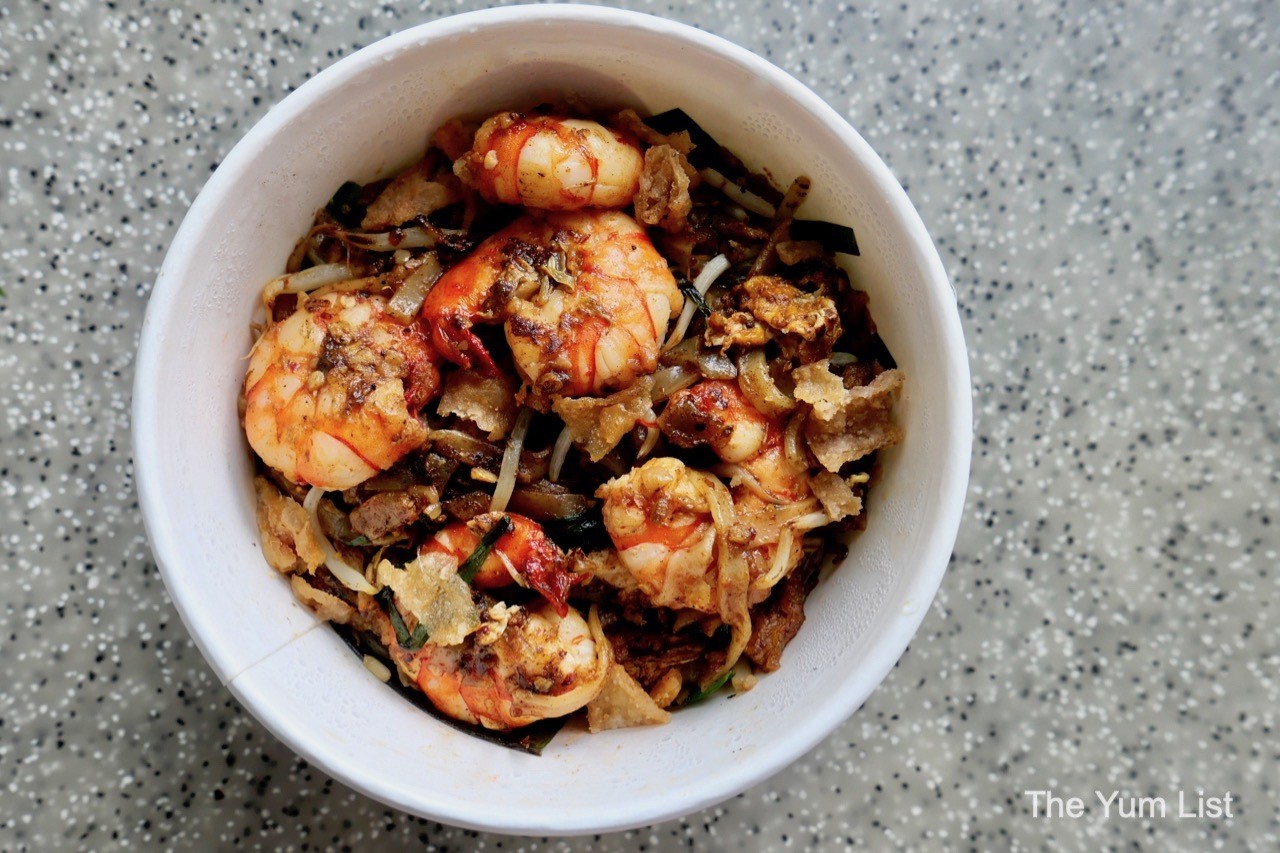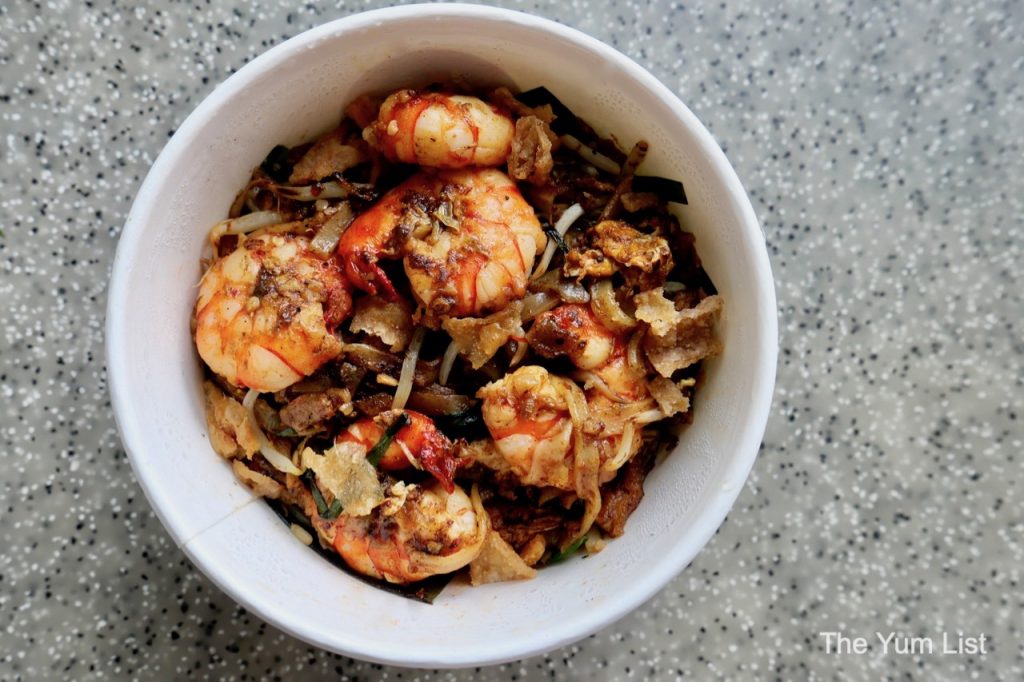 I've included The Fire Grill's menu below, but you can also find it on their website here. Charges for third party delivery services are applicable.
Reasons to order from The Fire Grill MCO 2.0 Self-pickup & Delivery Menu: 20% of all revenue goes to helping the neediest in our community; tasty meals; a good mix of western and local dishes; a handful of meat-free items too.
The Fire Grill
Steakhouse in TTDI
24 Jalan Datuk Sulaiman
Taman Tun Dr Ismail
+603 7492 2197
[email protected]
Website
Operating Hours
Daily 12 noon to 8 pm
Delivery time from 12 noon and last order at 7 pm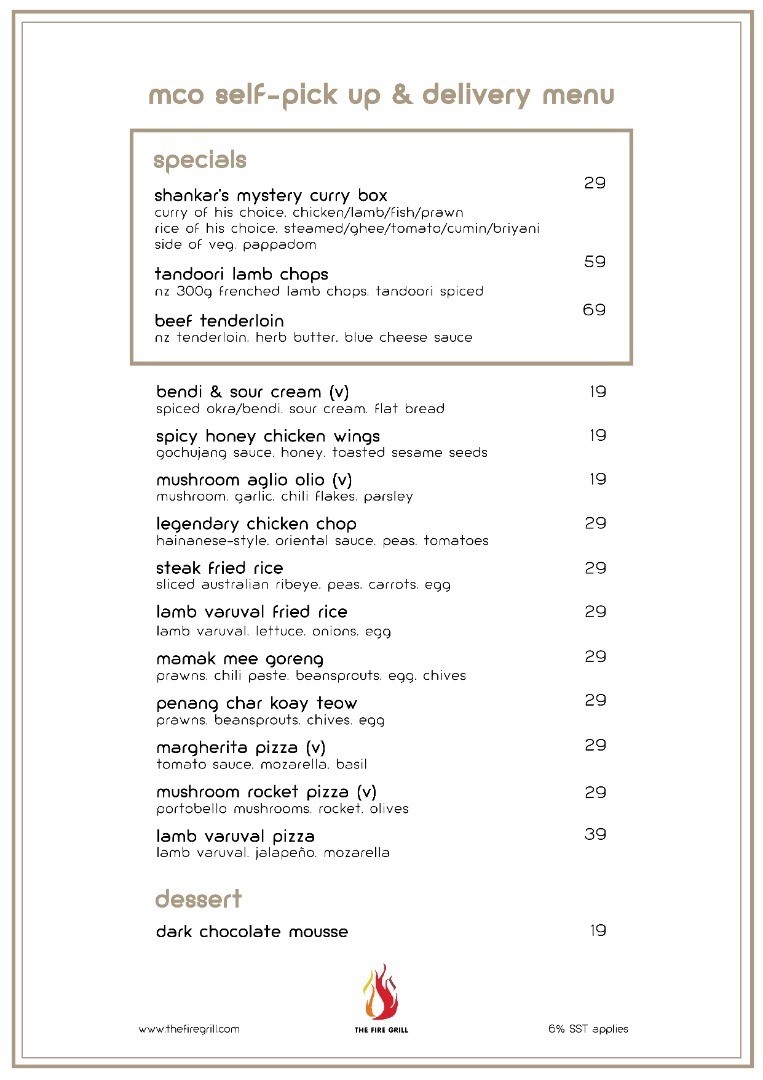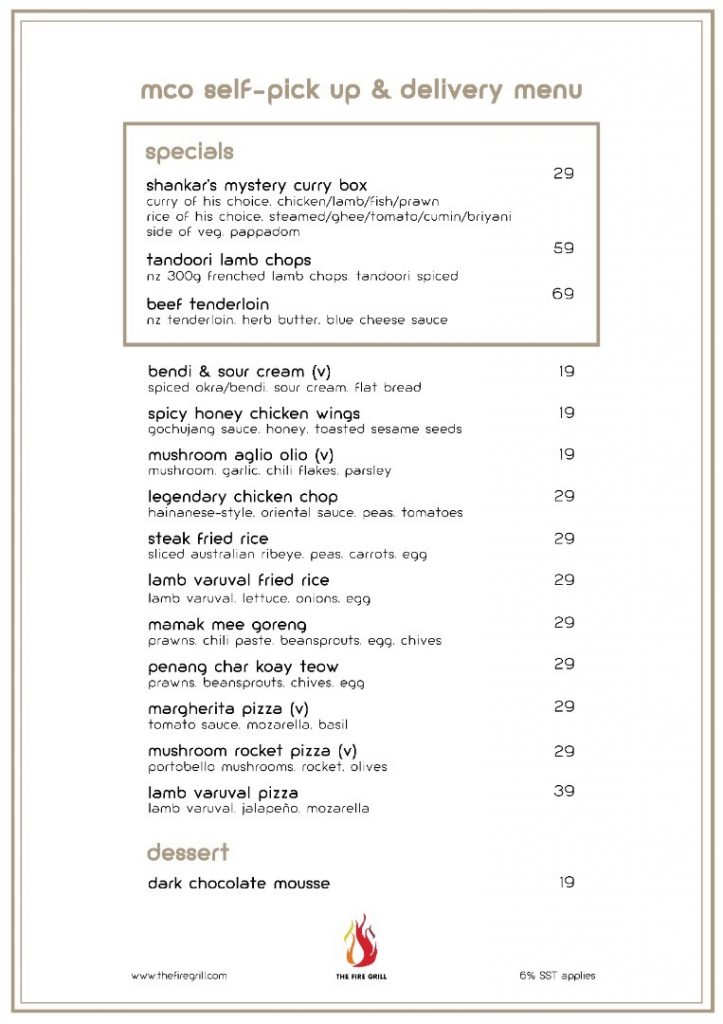 Find more food delivery services in KL here and stay up to date with the latest happenings around Malaysia here and here.