Positano Risto Publika – Halal Italian Restaurant
Monica Tindall
The word Positano brings back many fond memories. Situated on the Amalfi Coast, this picturesque sea-cliff village is possibly the prettiest of all along that shore. Narrow streets lined with boutiques and cafes, a pebble beach and views of the deep blue sea framed by brilliant bougainvillea make it one of the most stunning travel destinations we've been to. While my memories of the region may include limoncello, glasses of full-bodied Aglianico, and cold cuts, the team at Positano Risto in Publika are attempting to broaden their audience. By serving cuisine that is both pork and alcohol-free, they hope to bring a little taste of Italy to a wider Malaysian public.
Positano Risto, Publika, Halal Italian Restaurant
Sadly, due to the pandemic, our first experience with Positano Risto in Publika is via delivery. Items that travel better, such as pasta and pizza, are mainly what's available for takeaway. Their grilled items are on hold for now, awaiting the days when guests can once again dine in.
To Begin
Positano Risto's Arancini Balls (RM 26.95) are golden brown. The rice balls are stuffed with mozzarella and do well to be heated up once again in the oven just before eating to appreciate the full stringiness of the cheese. They come with a side of mushroom mayonnaise.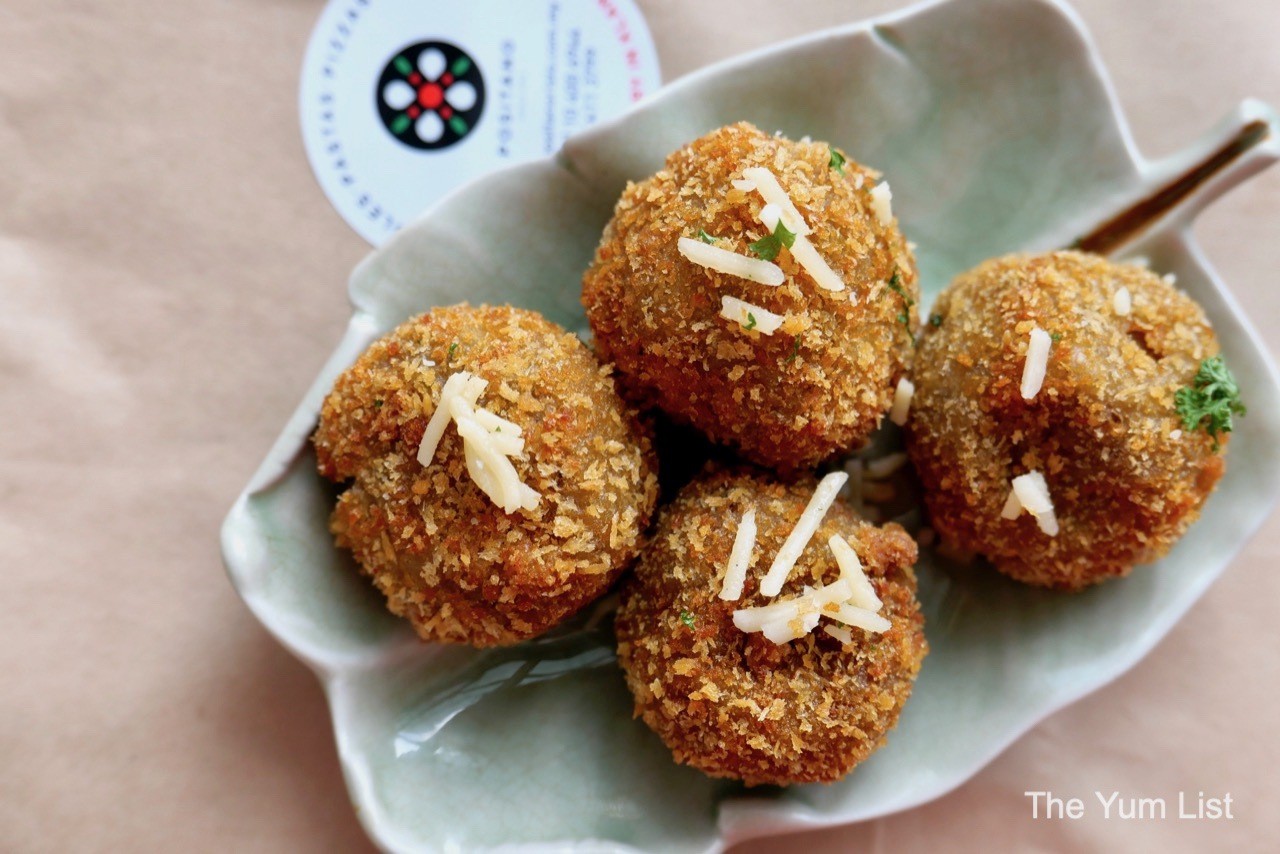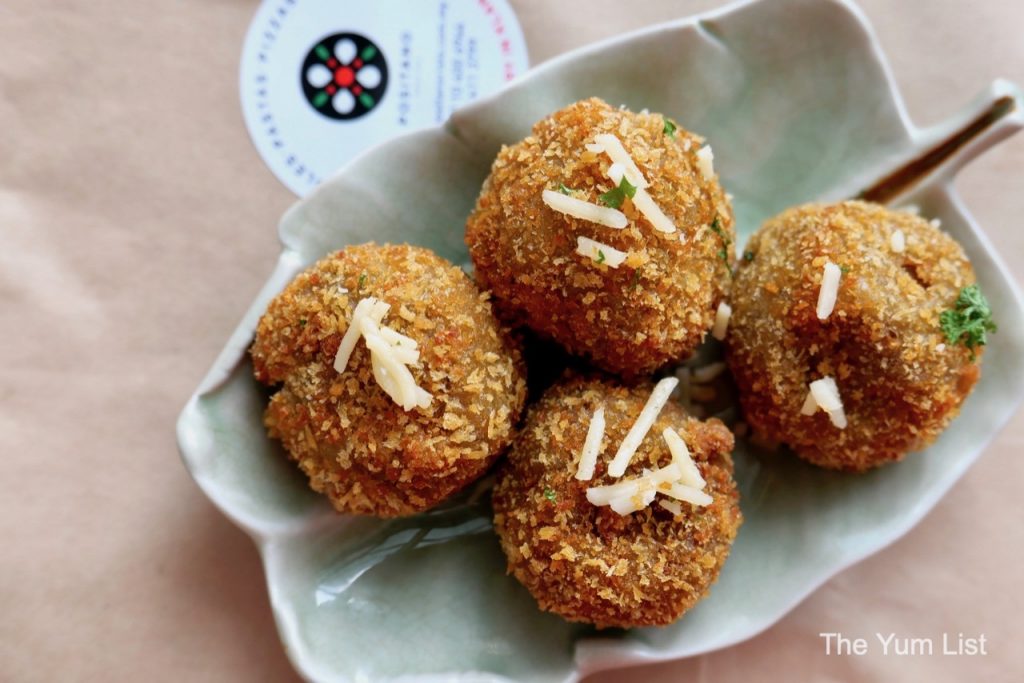 Soup
Wild Mushroom Soup (RM 20.95) is a hearty mix of wild mushrooms. It's thick and drizzled with truffle oil. For lighter eaters, this with a slice of garlic bread might well do you for lunch alone.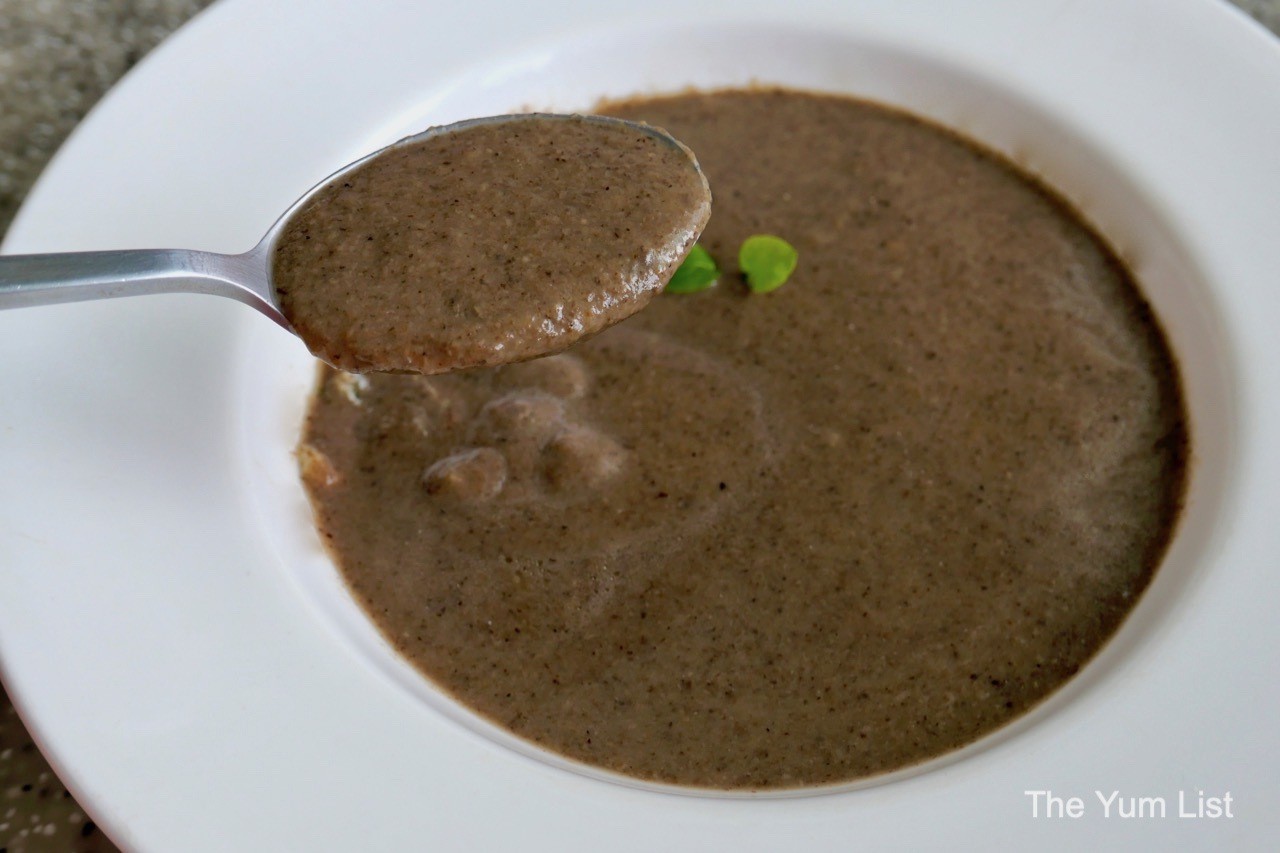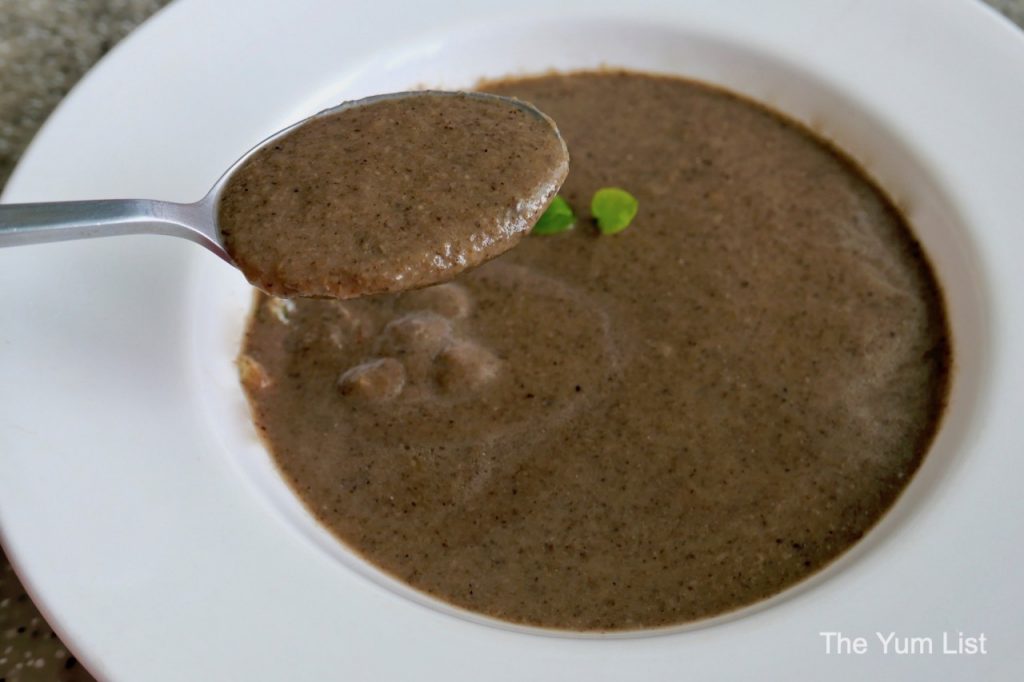 Pizza
Pizzas at Positano Risto are made Roman-style; handmade with a thin crispy crust. The dough is cold-fermented for 24 hours and cooked in an electric pizza oven. The team reports taking eight months of experimentation to get the crust just right. A handy tip is asking for the pizza to be only 90% cooked so you can finish it off in your oven at home. It's a smart way to counter the toll travel takes and ensures you get the best slice.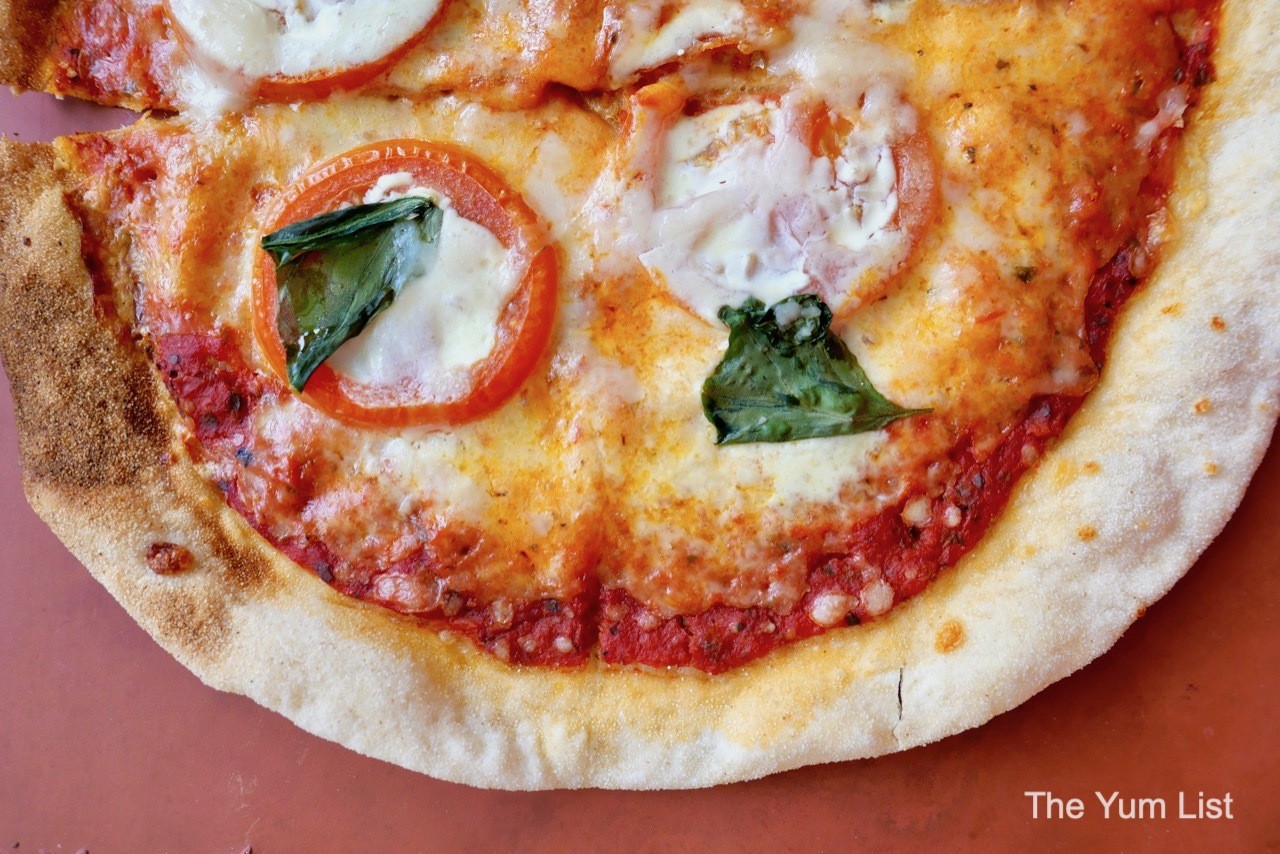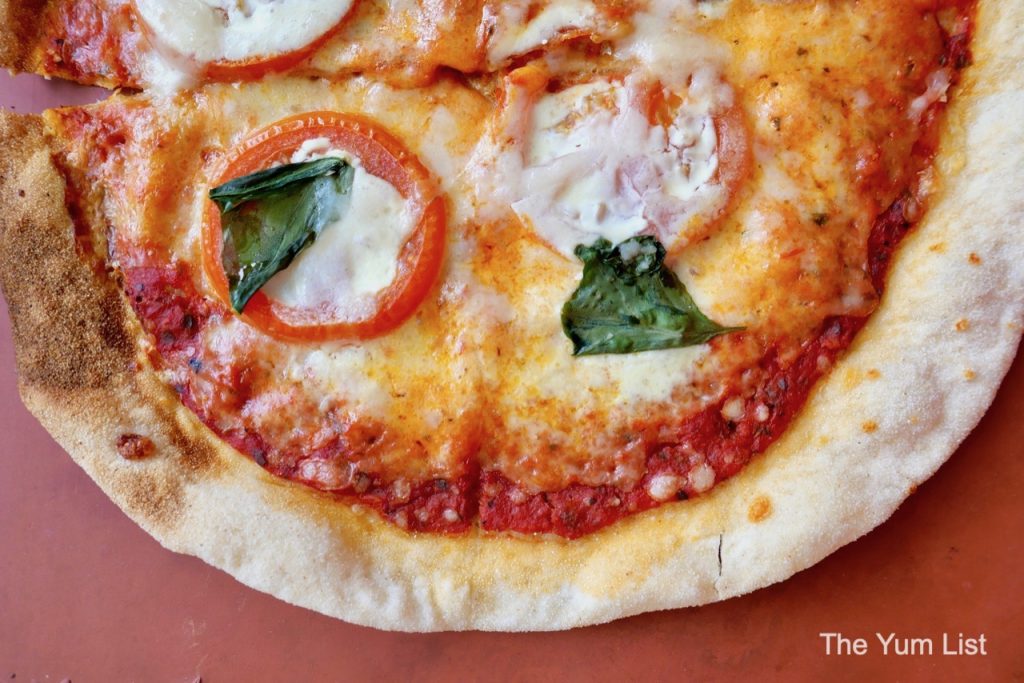 The star of the pizza menu for us is the Supreme Calzone (RM 64.95). Attractively shaped into a star, eight corner pockets are filled with mushrooms and turkey ham. The middle is covered with tomato sauce, mozzarella, turkey ham, beef pepperoni, burrata and Parmesan. Rocket brightens the top. It's a tasty combo, and we enjoy the thin, crisp crust.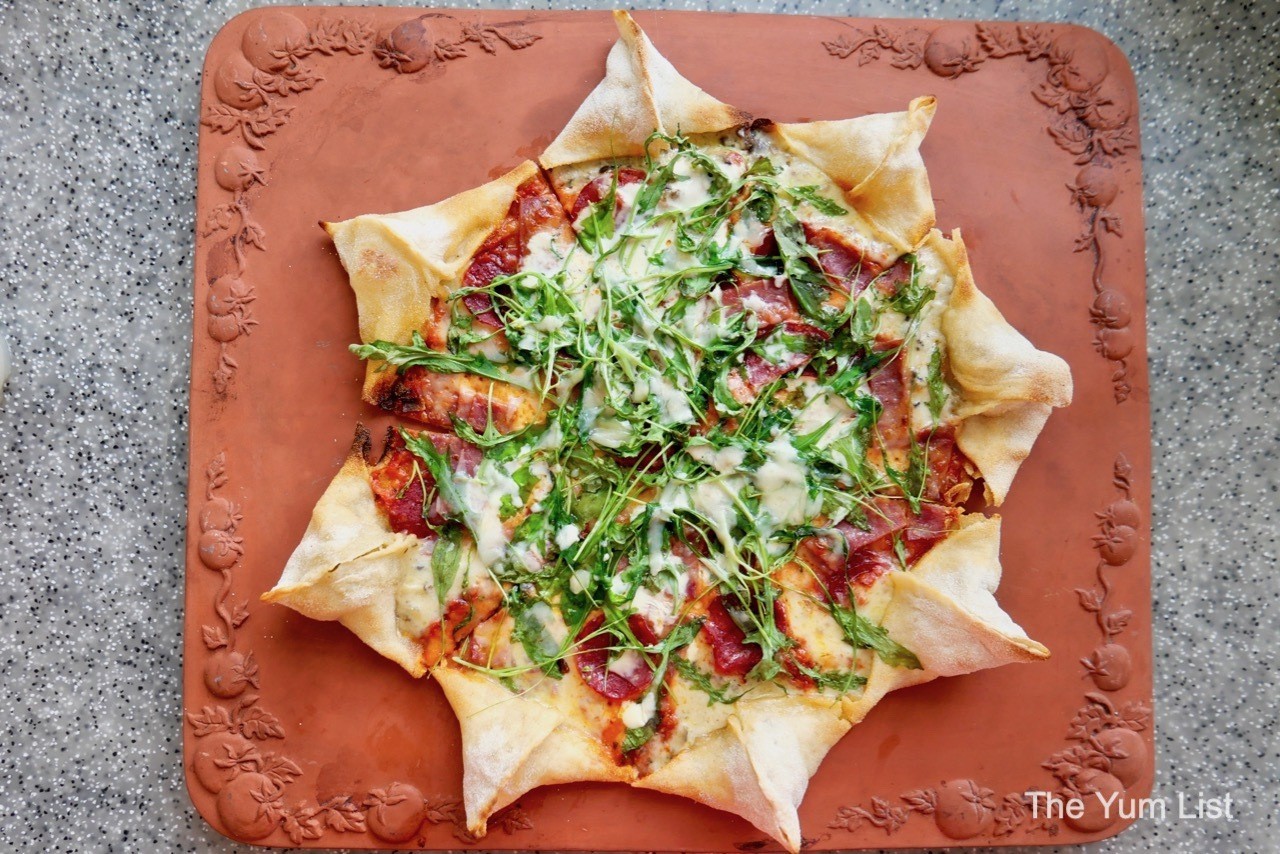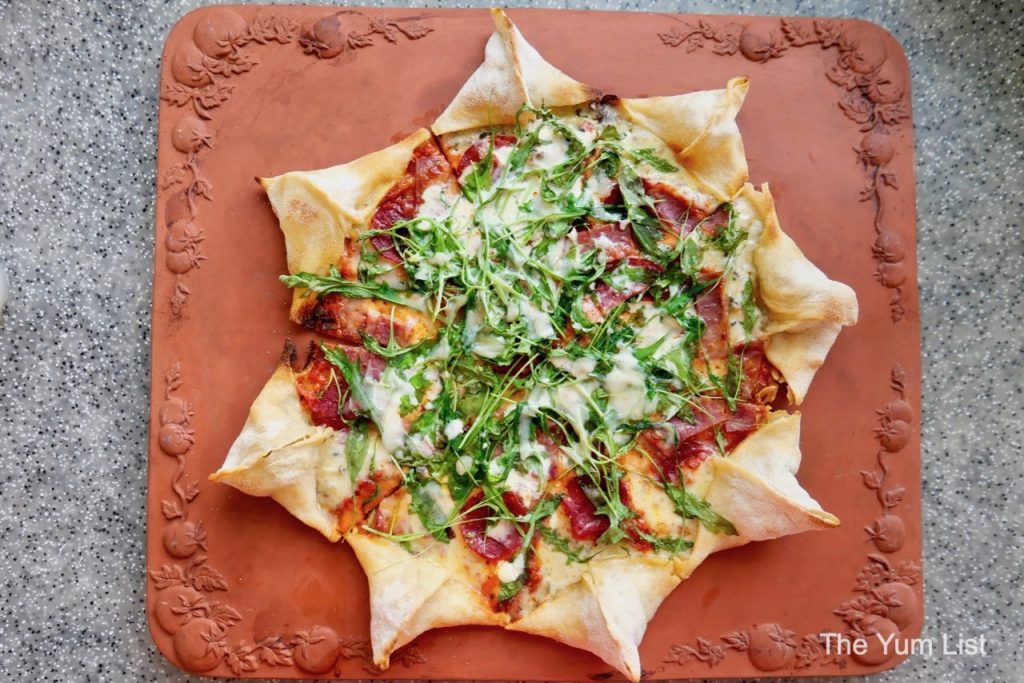 Classics
Several pasta dishes and risotto are on the menu at Positano Risto. The Truffled Mushroom Risotto (RM 42.95) is generously packed with wild mushrooms. While we think the rice has not travelled well, it is a dish of abundance. It feels a good deal for the price. We're happy to find more meat-free items on the menu with the Ricotta & Spinach Ravioli (RM 48.95). These handmade fresh pasta parcels are filled with spinach and ricotta and covered with a garlic-loaded tomato sauce.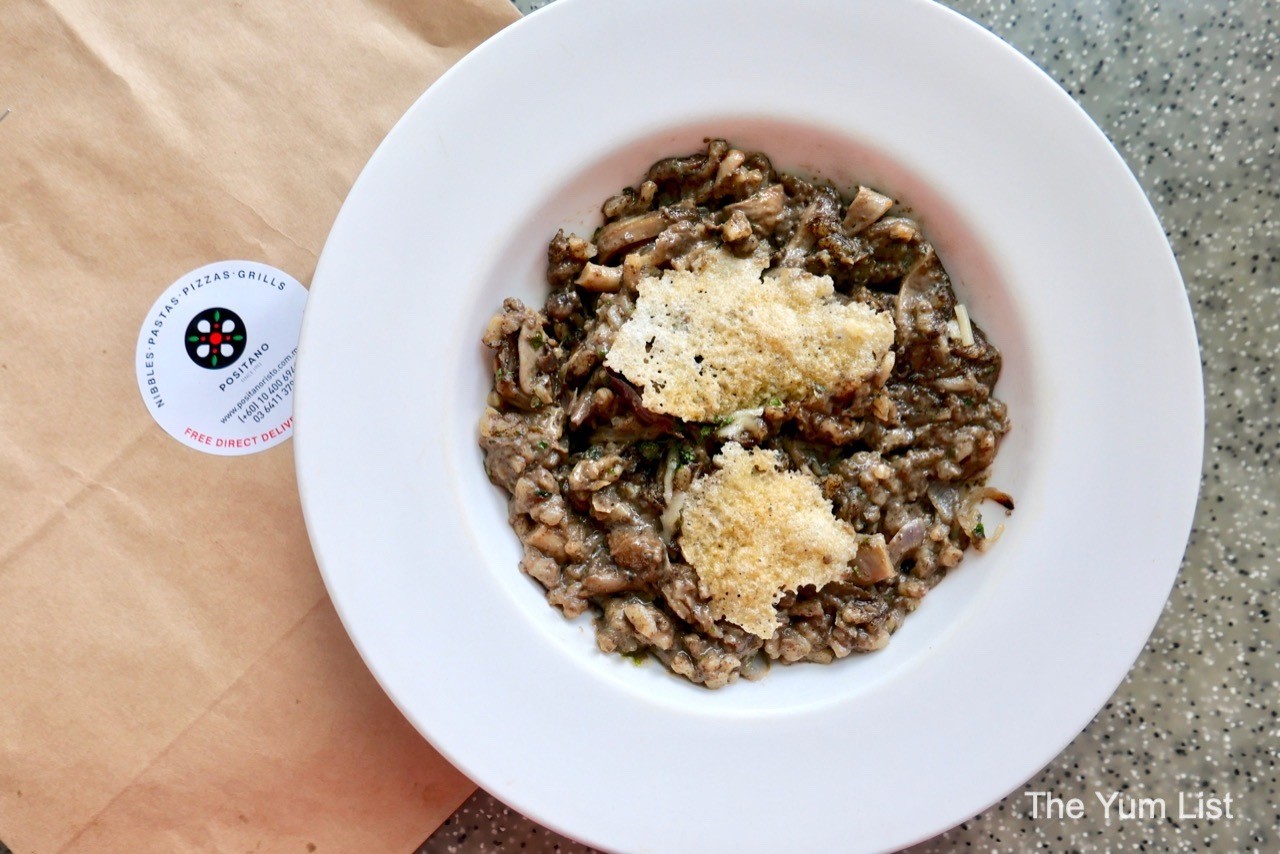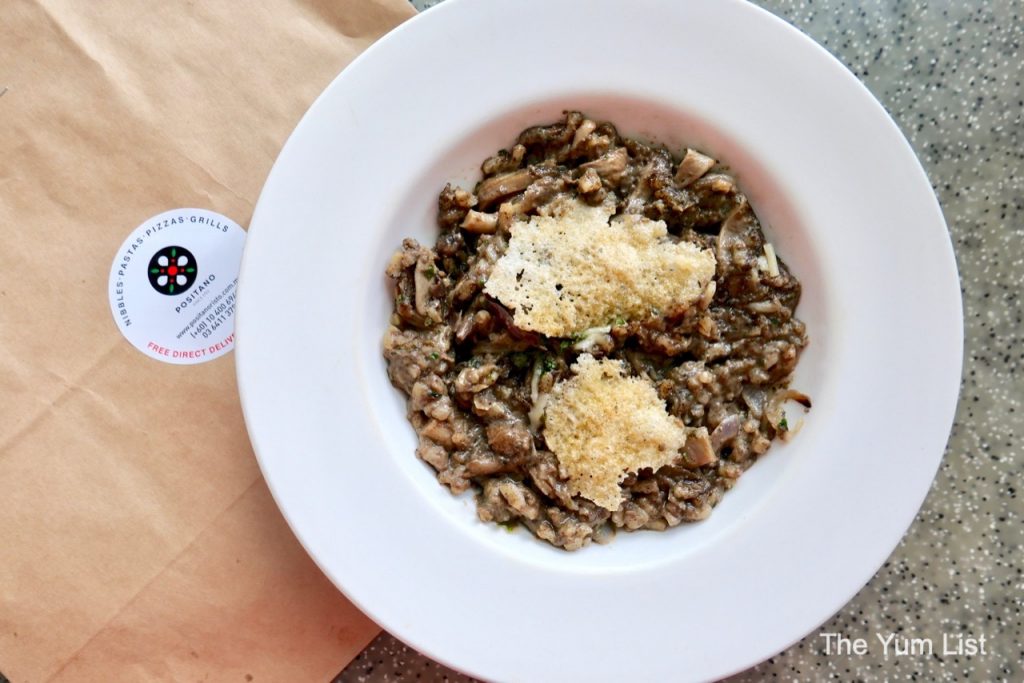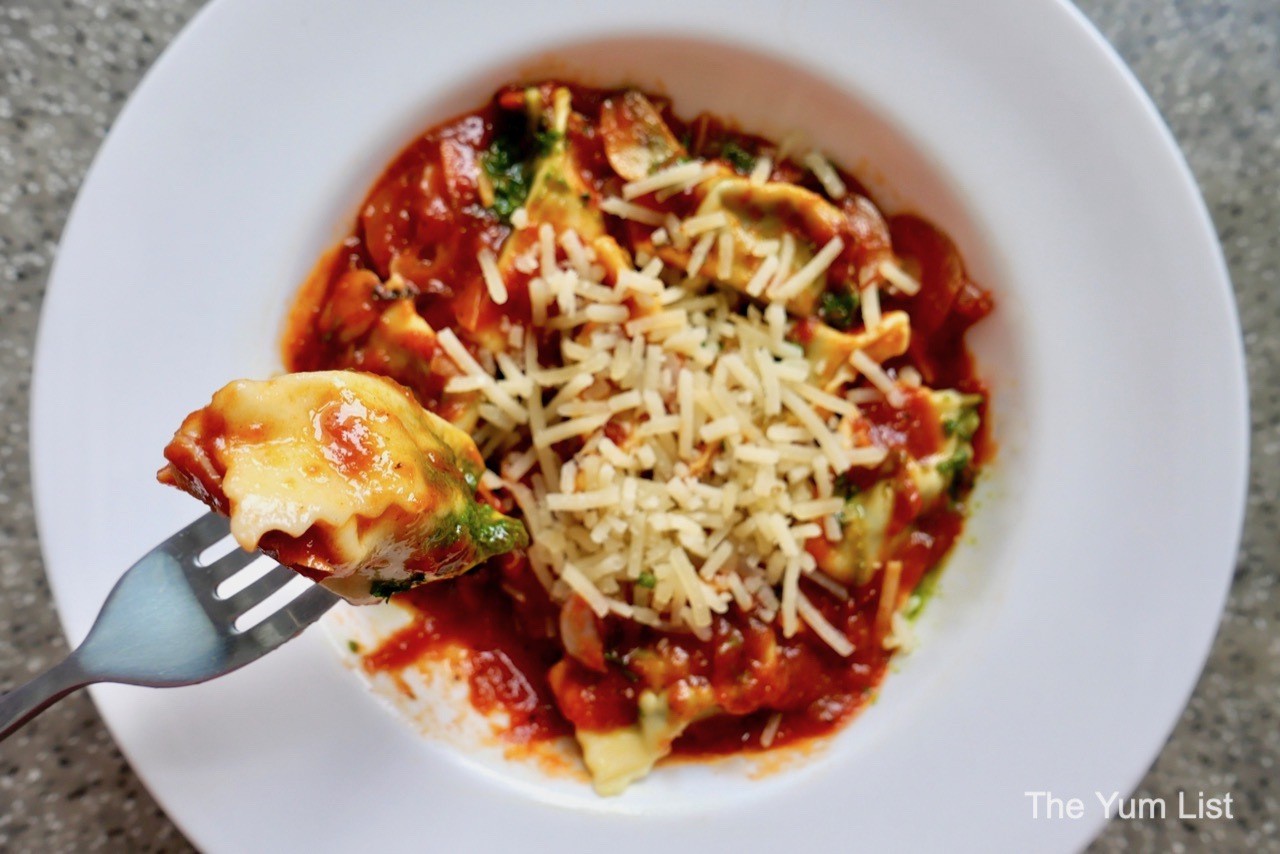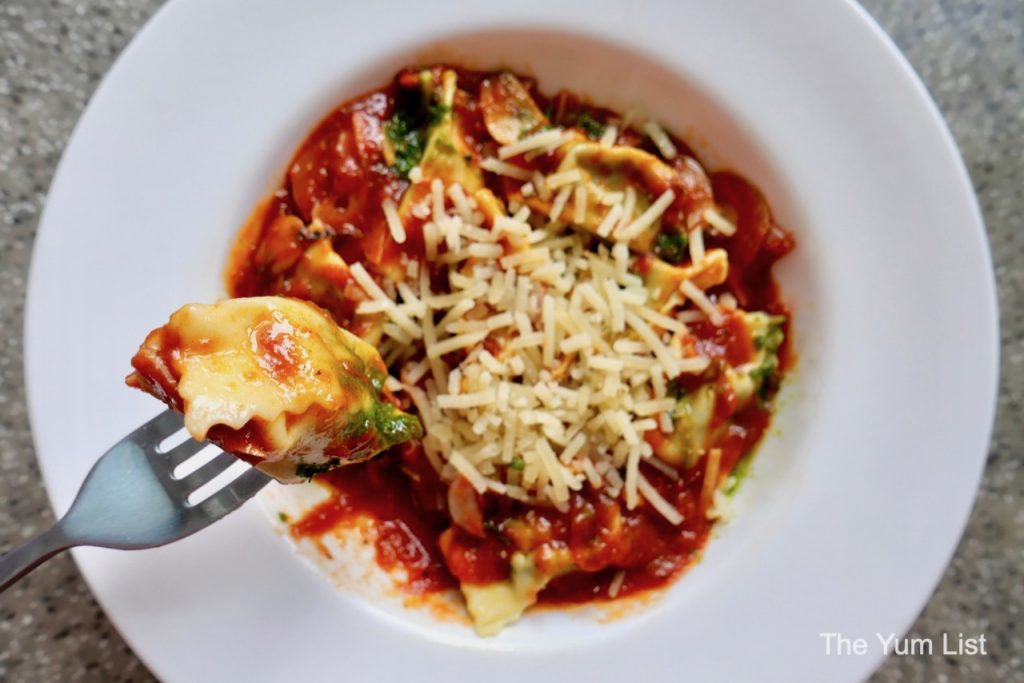 Drinks Menu – Positano Risto
As mentioned, there are no alcoholic beverages on the menu. Instead, you'll find smoothies, juices, soft drink and coffee.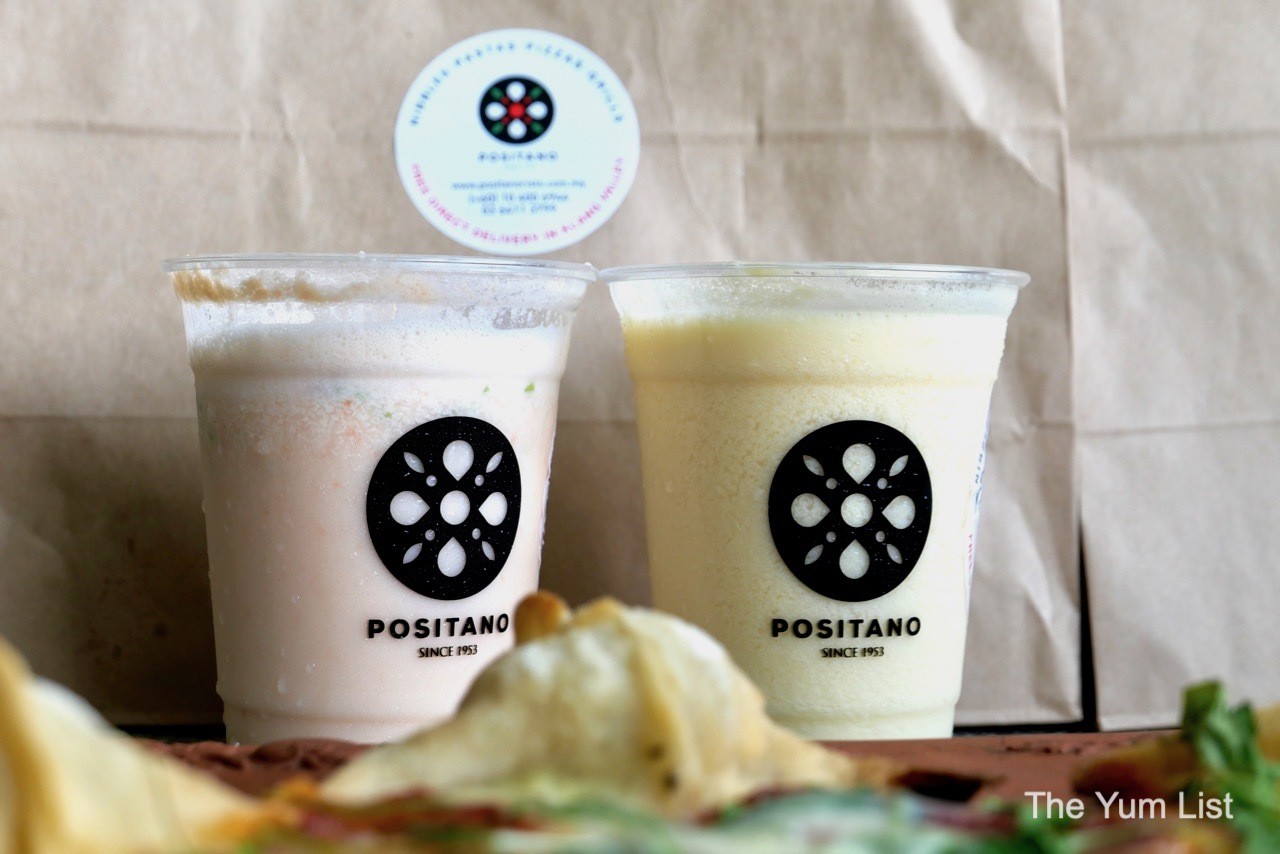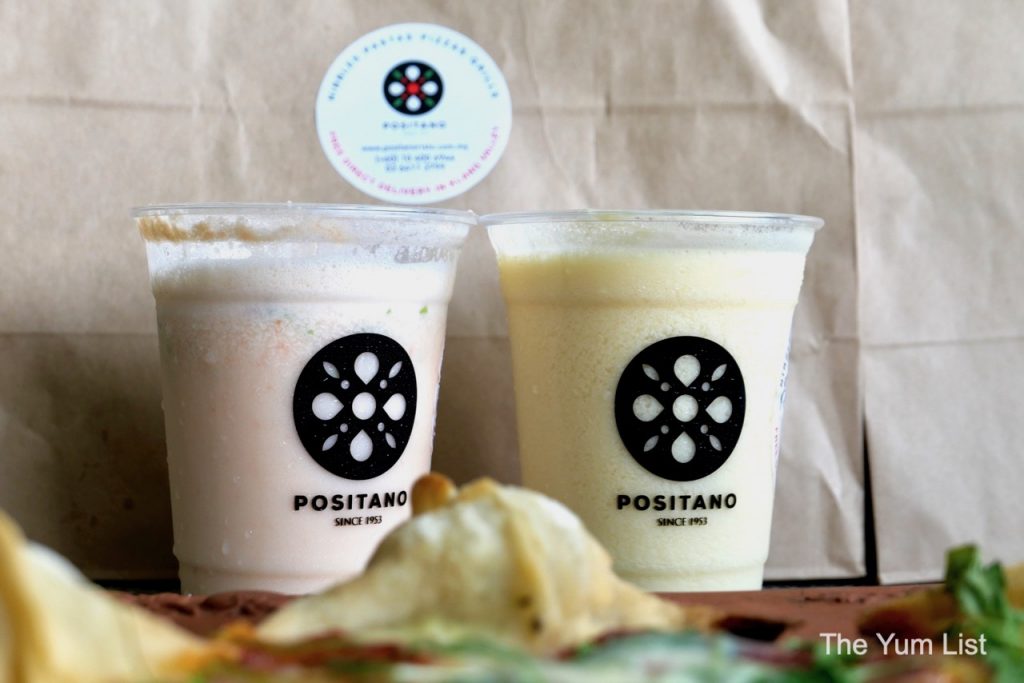 Reasons to visit Positano Risto, Publika: pork and alcohol-free Italian cuisine.
Positano Risto – Halal Italian Restaurant KL
Block C1, Lot 2, Level G3, Publika Shopping Gallery
No. 1, Jalan Dutamas 1, Solaris Dutamas
50480 Kuala Lumpur, Malaysia
www.facebook.com/positanoristopublika
+60 10 400 6944
Positano Risto Opening Hours
Daily 11 am – 10 pm
Find more food delivery services in KL here and stay up to date with the latest happenings around Malaysia here and here.